The D&D Daily Mobile Edition
May 11,

2015



The LP Industry's #1 News Source - Informing, Educating and Instilling a sense of community



What is the Real World Smart Store?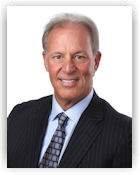 By Michael T. Grady
Executive Vice President
Vector Security

Imagine an in-store shopping experience where mirrors double as touchscreens...where you can swipe through a store's inventory and have items brought to you...where you can pay for merchandise without ever having to stand in line at a register. Where data from devices can support operational change, employee performance and create unique customer experiences. Imagine your online experience supporting your in-store experience and vice versa.

Welcome to the Real World Smart Store
Today's retailers focused on bringing their loss prevention and IT teams together - those teams building the real world smart store - is not a myth. It isn't something predicted to happen far into the future. It's happening right here, right now - in the real world. And it's being driven by consumers looking for a consistent online and in-store experience - a true omnichannel experience.

Retailers are increasingly delivering this in-demand omnichannel shopping model, combining the convenience of online shopping with the tactile experience of brick and mortar shopping. From the moment shoppers walk into a store, they may be met with touchscreen mirrors that allow them to view merchandise, check what's in stock, and send items directly to their dressing room. This shift in consumer behavior requires retailers to think differently and demands that roles like loss prevention adjust to these changing times. In fact, it is imperative for LP professionals to understand the real world smart store and know how their expertise not only protects merchandise, but also helps improve the customer experience.

Retail creating exceptional customer experiences
Retailers are listening to their customers and engaging them on their personal technology. Delivering products, services and experiences on the customers' terms. What's driving this convergence of digital and physical shopping? Evolving customer expectations, social media, research-driven purchases, instant gratification and personalized service are just a few of the factors. Savvy retailers are quickly integrating the online and in-store experiences. And those who don't? They risk becoming obsolete.

Many retailers are now equipped with devices that recognize shoppers who use their stores' mobile apps. Once triggered, the mobile app tells salespeople the customer's purchase history so that personalized recommendations can be made, much like what happens now in the online experience.

We're also seeing special offers being pushed to shoppers' smartphones when they pass near a store; mobile POS and self checkout with the option to receive a soft-copy receipt; on-demand customer service that allows shoppers to virtually request assistance; in-store fulfillment of online orders; and even same-day home delivery in some cases. Customers can even view an item online, check in-store availability, reserve and pay for the item electronically, and then pick it up at a brick and mortar location of their choice.

Real world data makes the store smarter
Through online shopping, retailers can analyze how customers shop and customize their site and the overall shopping experience to meet the demands of their customer. The real world smart store is no different. Using IP video surveillance and analytics on a secure network, retailers can glean a wealth of consumer behavior intelligence that can be used to improve the overall customer experience, optimize store layout and mapping, and drive business decisions that can improve the bottom line.

That customer behavior intelligence includes valuable information such as footfall, repeat versus new customers, and average number and duration of visits. Meanwhile, applications that were traditionally used for loss prevention, like video and POS data, can reveal insights to customer traffic, purchase habits, staffing, employee training issues, and conversion ratios. Cameras can also track patterns like how customers move through the store, where they tend to linger and how long they stay. These insights help retailers make more targeted marketing, merchandising, loss prevention and overall business decisions that support the company's objectives.

Likewise, RFID technology not only better prevents shoplifting and identify trends in theft, it tracks what's being purchased, what's not and provides real-time inventory of what's available, helping retailers get merchandise back on the shelves faster.

Additionally, predictive analytics are being used to know what the customer wants before they even ask for it either through a live salesperson or via the customer's smartphone.

Building the real world smart store
Building the smart store might even require some retailers to enhance their network solutions to support the applications that deliver the connected shopping experience. Adding or improving your managed/customer Wi-Fi, secondary networks, proactive broadband monitoring and device monitoring and management, for instance, are investments your customers are demanding.

A managed broadband infrastructure that is scalable and flexible enough to deliver the applications and services your business needs is at the core of building a smart store. A robust network can accommodate smart store applications such as remote video, digital signage and smart fixtures, while also supporting loss prevention applications like POS monitoring and exception-based reporting, video alarm verification, and merchandise protection.

These are investments that pay long-term dividends through an improved customer experience.

I cannot stress this enough, the smart store is not something that's happening in the far-off future. It's happening now...in the real world. And as a security professional focused on the retail industry for more than 30 years, I find this to be an exciting time filled with new opportunities for retailers, and I hope you do too.

At Vector Intelligent Solutions, Vector Security and Industry Retail Group come together to make the real world smart store a reality for retailers - right now. Let's continue the discussion at www.vectorintelligentsolutions.com.

News Brief
Sponsored by WG Security Products, Inc.
Cyber Threats Among Top Concerns for Retail Executives, according to new report Executives in retail and other industries see the business environment in 2015 as less risky than either of the last two years, but cyber threats and the potential disruption to core operations they could cause are a top concern, according to a new study from North Carolina State University and global consulting firm Protiviti. Ensuring privacy, managing data and protecting systems and information "may require significant resources," according to the third annual "Executive Perspectives on Top Risks" report. Cyber threats are included in the report's top five risks for the first time, ranked below only regulatory changes and economic conditions. "Given publicity about data breaches at major retailers, global financial institutions and other high-profile companies, most executives recognize the need for 'cyber resiliency,'" the report says. "It is not a matter of if a cyber risk event might occur, but more a matter of when it will occur. "With the apparent level of sophistication of perpetrators and the impact breaches can impose, most organizations recognize the significant risk threat to their reliance on technology for executing their global strategies."

Retail executives participating in the executive perspectives survey agreed with those from other industries in rating cyber threats as their third-highest risk, but Protiviti Managing Partner Rick Childs, who heads retail/consumer services at the firm, says he was surprised they didn't rate it higher than other industries, noting that hackers' targets might be shifting. "This may be the year of the medical records hack," he says, referring to February's breach at health insurer Anthem. "Maybe they've gotten all they can from retailers." Childs says that when his firm is asked to look at businesses' cyber systems, they often find that accounts that had been used by former employees or contractors are still active. When the systems are subjected to penetration tests - "doing the kinds of things hackers might do" - many executives "are surprised to find how easy it is to get into their systems." nrf.com

Study: Human error causes 36% of data breaches Human error was the number one cause of data security incidents in 2014. According to a new report released by the Privacy and Data Protection Team at BakerHostetler, in the incidents that the firm worked on in 2014, employee negligence was responsible 36% of the time. That was followed by theft by outsiders (22%), theft by insiders (16%), malware (16%) and phishing attacks (14%). Incidents were self-detected 64% of the time. Of the incidents reported by a third party, 27% were due to theft. For incidents that involved identifiable dates of detection and notification, the average amount of time that elapsed from incident occurrence to detection was 134 days. chainstoreage.com

Data breaches at Sally Beauty, Harbortouch could be linked The same type of remote-access malware that apparently recently infected POS vendor Harbortouch Payments may have infected Sally Beauty, based on the timing of the incidents and other undisclosed factors, says one threat researcher who has direct knowledge about the Harbortouch breach and the 2014 Sally breach, but asked not to be named. John Buzzard, who heads FICO's Card Alert Service, says a link between Sally Beauty and the Harbortouch malware is "plausible," although he initially speculated the apparent second breach at Sally Beauty could be connected to the 2014 attack. "I feel as if there are one or two major hacker organizations out there pounding away at vulnerable merchants," he says. govinfosecurity.com

Retailers Hacking Back? - New legislation could allow companies to strike back against hackers It has been said there are two kinds of companies: those that have been hacked, and those that have been hacked but don't know it yet. Legislation under consideration in Congress would give private entities the right to defend themselves in cyberspace using computer-hacking tactics to enter the information systems of cyberattackers or would-be attackers. In light of the growing number of banks, retailers, online businesses and other companies that have reported substantial losses from thefts of data and intellectual property in attacks by cybercriminals, there is support for such a measure. A 2013 report on theft of intellectual property by a commission asked to make policy recommendations to the administration and to Congress included the following: "Without damaging the intruder's own network, companies that experience cyber theft ought to be able to retrieve their electronic files or prevent the exploitation of their stolen information." Critics, however, fear that giving such rights to private entities may serve to legitimize - and spread - cybercriminal activity. Because it is so easy to disguise the origins of cyberattacks, sanctioning private retaliatory measures also could lead to harm of innocent bystanders, which raises a range of privacy concerns. wsj.com

U.S. Concerned About China's "Great Cannon" - a cyberattack weapon used to target internet content The United States said on Friday it has asked Beijing to investigate reports that China interfered with Internet content hosted outside the country and used it to attack U.S. websites. "We are concerned by reports that China has used a new cyber capability to interfere with the ability of worldwide Internet users to access content hosted outside of China," State Department spokesman Jeff Rathke said. "The cyber attack manipulated international web traffic intended for one of China's biggest web services companies and turned it into malicious traffic directed at U.S. sites," Rathke told a news briefing. He said the United States asked Chinese authorities to investigate the cyber attack and report its findings. The Chinese government has repeatedly denied it has anything to do with hacking. China's "Great Cannon" is a distinct cyber attack tool that hijacks traffic to or from individual IP addresses and allows China to target "any foreign computer that communicates with any China-based website." huffingtonpost.com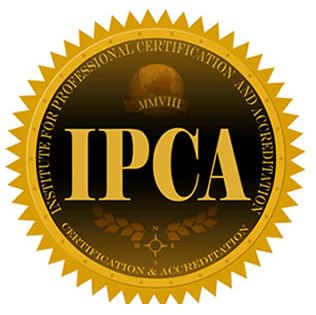 IPCA Appoints Head of Subcommittee to Help Develop Security Studies Field Dr. Franklyn Taylor, Executive Director of the Institute for Professional Certification and Accreditation, has announced the appointment of Mark H. Beaudry PhD CPP, to chair the subcommittee for the development of educational standards in the field Security Studies. Taylor, who also serves as chair of the Standards Committee of NEACJS, states that the security field has grown beyond the traditional Criminal Justice Model and needs to develop its own identity in concert with the business/industrial community which it serves. Dr. Beaudry explains: "Due to the recent popularity in expanding Security Studies through the development of security related curricula in higher education, the NEACJS Security Studies subcommittee realized the need to standardize degree programs. To that end, our focus has been to identify the major activities of the discipline overall and present them as the following interdisciplinary domains: security management; homeland security; predictive analytics via data and intelligence analysis; loss prevention & retail security; cybercrime; industrial safety; and risk management."

Retailers Pressured to Increase Employee Wages Labor expenses will be a key focus during retailers' earnings conference calls in the coming weeks, with many companies under pressure to boost workers' wages at a time when low U.S. unemployment levels have given workers more leverage. Wal-Mart, Target, T.J. Maxx, Gap, and McDonald's have already announced wage increases, and the trend appears to be trickling further into the retail and restaurant sectors. So far in this reporting season, companies such as Bed Bath & Beyond and Buffalo Wild Wings have discussed wage pressure, while Pier 1 Imports plans incentive pay for the first time in three years. Macys, Kohl's and Home Depot say they set their wages on a market-by-market basis as the competitive situation varies around the country. Kohl's said it also watches other factors driving employee decisions, such as the work environment and future opportunities for advancement. The U.S. government said Friday U.S. job growth rebounded last month and the unemployment rate dropped to a near seven-year low of 5.4 percent, while average hourly earnings rose three cents in April, a year-on-year gain of 2.2 percent. "The competition for that job is tougher for the employer. The employee has choices now," said Thomas Sudyka, managing director at investment management firm Lawson Kroeker based in Omaha, Nebraska. businessinsider.com

'Culture of Connection' - When workers thrive, companies do too Author Michael Lee Stallard, a business consultant from Greenwich, Conn., has a point in his new book, which, while sweeping in its scope, he manages to narrow down to make some practical suggestions for employers who want to change the culture of their organizations. At the heart of his new book, "Connection Culture: The Competitive Advantage of Shared Identity, Empathy, and Understanding at Work," is the idea that people are the most important part of a business. And focusing on operations and financials is not only wrong, but commercially foolish. Companies with a "culture of connection" - broadly speaking, one in which workers are able to "thrive for sustained periods of time" - have a competitive advantage. According to Stallard, businesses with high "connection scores" boast higher levels of profitability and productivity than those with lower scores. latimes.com

Sears' future may include slimmed down stores Eddie Lampert, chairman and CEO of Sears Holdings, said during the company's annual shareholders meeting Wednesday that the $2.5 billion the company expects to generate from the sale of 254 properties to a real estate investment trust should "put to rest a lot of the doubters and skeptics" wary of the retailer's financial state after years of losses. Some Sears and Kmart stores will shrink in half, from an average of 150,000 square feet to 75,000 square feet, which Lampert said will make them more productive and profitable on a square foot basis, as well as drive more traffic as shoppers are drawn to the new tenant. Consumer electronics, which have had sluggish sales, may disappear from some stores as they get smaller. chicagotribune.com

Study: April sales fall despite traffic boost
Retail sales in several top retail verticals fell despite increased shopper traffic in April 2015. According to a report from Wi-Fi location analytics provider Euclid, early Easter did not cause a drop-off in visits to the store, but consumer caution around spending tax refunds prevented a commensurate sales boost. Shopper traffic increased 12%, compared to the same month last year as warmer weather and the Easter holiday drove consumers out shopping. Euclid estimates sales growth in the following retail verticals of: ● 1.1% decline year-over-year in general merchandise, apparel, furniture and other (GAFO) retail sales. ● 2.1% decline year-over-year in clothing and apparel sales. ● 1.6% decline year-over-year in general merchandise sales. chainstoreage.com

Lowe's Canada acquires 13 former Target locations, creating 2,000 new jobs

Safeway to close 9 Denver-area grocery stores

Ahold, Delhaize Shares Soar on Reports of Merger Discussions

Apple, AT&T Say RadioShack Can't Sell Customer Data

Customers opening packages in stores to take advantage of coupon offers

Lowe's employees turn out for Habitat for Humanity Women Build


Last week's most popular news article --

Cop burned by free coffee sues Starbucks for $50K
All the news - One place - One Source - One Time
The D&D Daily respects your time
& doesn't filter retail's reality
Report Your News!
(content subject to approval)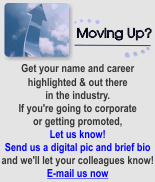 Vendor Spotlight


Vector Intelligent Solutions Partners with D&D Daily to Present 'LP Meet IT: Building the Real World
Smart Store...Together'
New column focuses on changing retail landscape
and providing superior customer experiences
PITTSBURGH, May 11, 2015 - Vector Intelligent Solutions, the single-source provider for managed network services and physical security solutions, is pleased to partner with D&D Daily, the number one digital news source for retail loss prevention, IT security and safety executives throughout North America, to launch a new feature called "LP Meet IT: Building the Real World Smart Store...Together."

This new addition to the D&D Daily contains insightful information compiled from a variety of external sources to help retailers face the changing landscape of their business. Periodically, the column will also feature articles authored by Vector Intelligent Solutions thought leaders.

Topics include:

| | |
| --- | --- |
| ● | IT/Apps/Networks - (Networking, Applications, IT Leadership, Technology Trends, Cyber) |
| ● | Customer Experience - (Trends, Case Studies, Statistics) |
| ● | Omnichannel - (Online/Offline, Store of the Future, In-store and Online) |
| ● | Products - (IP Products, Network-Enabled, Services, Cloud) |
"We are pleased to partner with Gus Downing and the D&D Daily team to bring 'LP meet IT' to market and continue the dialogue around the Real World Smart Store," said Art Miler, Vice President of Marketing for Vector Security. "Our goal is to provide relevant, educational and interesting information that can be used to create the solutions that provide great experiences for retail shoppers."

The column kicks off today with an article from Michael T. Grady, Vector Security Executive Vice President and 30-year industry veteran, with his insights on the Real World Smart Store.

He says shopping experiences where mirrors double as touchscreens, where customers can pay for merchandise without ever having to stand in line, and where data from devices can support operational change and employee performance are happening now.

"This isn't something predicted to happen far into the future," he writes. "It's happening right here, right now...and it's being driven by consumers looking for a consistent online and in-store experience-a true omnichannel experience."

The article continues on to outline the customer and retailer benefits of building a Smart Store, as well as what it takes to build a network strong and secure enough to support the customer-defined applications needed.

"We're thrilled to be partnered with Vector Intelligent Solutions and help steer this educational journey that all of us in retail are involved in," said Gus Downing, Publisher & Editor for the D&D Daily. "With the rapid pace of change and evolution, we view this new column as an opportunity to add value and provide the retailers, our readers, with the information they need to better navigate this Omni world. As the LP and IT communities continue on this merging path and with Vector Intelligent Solutions offerings, we see this partnership as a resource center that helps retailers find the answers and solutions they need to be successful."

About Vector Intelligent Solutions
Under the banner of Vector Intelligent Solutions (www.vectorintelligentsolutions.com), Vector Security and its subsidiary Industry Retail Group (IRG) come together as a single-source provider to meet the unique needs of your retail and multi-site business.

From managed broadband infrastructure and services deploying a full suite of customer-defined applications, to a concentrated focus on network and physical security, Vector Intelligent Solutions delivers it all...from a single point of contact.

About D&D Daily
The D&D Daily e-newsletter brings news, executives, vendors, jobs, executive movement, and career tips to loss prevention and safety executives every business day in their e-mail. The Daily harnesses industry information from a variety of sources and puts it together in such a way that is easy and fast to read.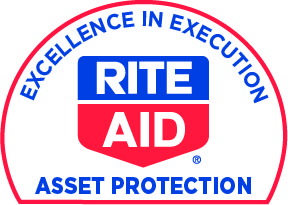 Rite Aid Corporate AP Team

Asset Protection Artists
Last week, Rite Aid's Corporate Asset Protection team gathered at Paint & Create in Lemoyne, PA. Rite Aid has an associate recognition program that has evolved over the years, and the new slogan is APPLAUSE! SEE IT. SHARE IT. GIVE APPLAUSE! It's a way to give recognition/praise/appreciation to their associates for hard work and well-done jobs. Bob Oberosler, Group VP, Asset Protection for Rite Aid, recognizes the Corporate AP team's dedication and hard work that is put forth on a daily basis, and this team-building activity was a small token of his appreciation. Who knew Rite Aid's Corporate AP Team was so talented?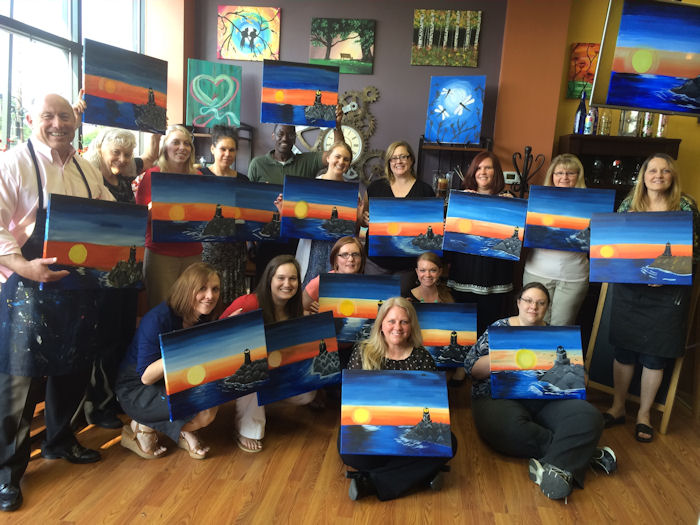 Standing, Back Row: Bob Oberosler, Laurel Knudsen, Amanda Troxell, Kara Taliani, Waddell Stewart, Kelsy See, Stacy O'Malley, Leslie Harris, Julie Hendrickson, Cathy Krug Second Row: Laura Zane, Shannon Speelman, Kathy Harig, Maureen Miller, Kelley Portner Front Row: Lisa Weader

Loss Prevention News Network

The Loss Prevention
Research Council
The Loss Prevention Research Council uses fact-based research to develop crime and loss control solutions that improve the performance of its members and the industry. With over 120 research projects completed since 2001, Dr. Read Hayes, Research Scientist, Univ. of Florida, & Director of the LPRC, talks about the group's latest initiatives and areas of focus, including its expanding StoreLab Program. Also hear from Chad McIntosh, VP of LP & Risk Management, Bloomingdale's. As a long-term member of the LPRC's retail team, Chad explains the many benefits of membership for an LP executive.
---
In this LPNN Quick Take, Joe LaRocca is joined by Ed Wolfe, VP of Business Development for WG Security. The two talk about Wi-Fi solutions, tag detachers, iBeacon technology and customer privacy concerns. And then Amber Virgillo arrives with a photo bomb!


Solution Providers, have a video or commercial you want to publish? Contact us.

e-commerce

Sponsored by The Zellman Group
E-Commerce Fraud Could Get Really Bad Post-EMV The good news is that EMV is very effective at preventing the use of counterfeit credit/debit cards at the point of sale (POS), commonly referred to as card-present (CP) fraud. The bad news is that EMV is so effective at preventing fraud at the POS that it has historically been shown in other countries to actively push fraud attacks to other channels, namely card-not-present (CNP). In some cases, there have been dramatic triple digital spikes in CNP fraud in just a short time. In France, for example, payment card-present fraud dropped by 35% between 2004 and 2009 after the implementation of EMV, but domestic card-not-present fraud losses increased more than 360% in that same time span. Similarly, while the United Kingdom saw a 58% decrease in CP fraud, their CNP fraud increased 100% in the five years following EMV adoption, as heightened security at the POS forced criminals to look for new places to use stolen cards. Other countries, including Australia and Canada, experienced comparable spikes in online fraud as well. If that history can tell us anything about the future, it is that U.S. e-commerce (card-not-present) businesses need to drastically reassess their fraud forecasts for the coming few years. The key to survival in a post-EMV world lies in developing a multi-pronged strategy to avoid payments risk. While it is important to understand what the U.S. application of EMV solves for, it is more important to know what it doesn't solve for when implementing a risk mitigation strategy. While EMV could potentially solve CNP fraud with in-home card readers that either directly authenticates credit and debit cards or generates a unique one-time passcode to verify each transaction, this technology is still many years off from widespread adoption. paymentssource.com

Fighting Card Fraud: Going Beyond EMV
The U.S.'s ongoing move to EMV chip and signature alone will not eliminate fraud, because certain data elements could still be exposed in the breach of EMV card transactions, says Jeremy King, international director of the PCI Security Standards Council. That's why tokenization, compliance with the PCI Data Security Standard and other security measures are so essential, he says in an interview with Information Security Media Group. "In an EMV transaction, there are certain data elements that are still sent in clear text," King says. "What hackers wouldn't be able to do is create cloned cards. Criminals would have to use those cards in a card-not-present environment. This is why ... tokenization and point-to-point encryption would be so important." bankinfosecurity.com

What is bitcoin's future in retail?
It seems bitcoin enthusiasts are always debating the likelihood of consumers adopting the virtual currently, and it was still up for discussion last week during the Virtual Currency Today Summit in Boston. While some experts were positive about the platform, others worried that industry players were not doing enough to foster retail consumer adoption. "We need to help solve for the user-adoption problem," Steve Beauregard, CEO of virtual currency processor GoCoin, said during his keynote presentation. "It's difficult [for consumers] to get coins, [figure out] which wallet to use [and there's] still friction around the actual transaction itself." One of the biggest questions the bitcoin industry still needs to answer is "What problem does the virtual currency solve?" That's a question we hear time and time again with mobile payments. At the moment, the best answer to that question might be to coax consumers into using bitcoin with discounts and incentives. Merchants who accept bitcoin for payment do not have to pay the typical 3 percent transaction fee that comes with credit card payments. The idea there is that those merchants can pass along the savings to consumers. retaulcustomerexperience.com

Amazon to open 1 million-sq-ft fulfillment center in Carteret, NJ

Benefits Outweigh Risks for Merchants Accepting MPOS Payments

Kohl's rolls out buy online, pick up in store service to all stores

"Fraud is not a person - it is a dynamic grouping of statistics that deviate from the norm."
Stuart B. Levine, CFI, CFCI
CEO, The Zellman Group & Zelligent


ORC News
Sponsored by Security Resources
Fencing Operation: Two Tucson bars busted for selling stolen liquor A Tucson bar owner is in hot water for allegedly selling stolen bottles of liquor. The investigation was launched after someone gave police an anonymous tip. Police centered the investigation on the two bars Ruben Borrego owns: Terry and Zeke's near Speedway and Swan and Whisky Tango near Broadway and Kolb. Borrego is accused of buying stolen liquor bottles at $10 each from an associate and selling it. In these exclusively obtained court records, the owner is accused of buying all kinds of stolen liquor: Hennessy, Grey Goose Vodka, Patron Silver Tequila, Crown Royal, Johnny Walker Black, among others at a fraction of the retail cost. Whisky Tango is also on their radar. These documents say a man, Kevin Barnes, stole bottles of liquor from Fry's and Safeway at least 40 times and sold them to Borrego. Borrego is accused of making lists of what he wanted Barnes to steal. Tucson police became aware of this and put an undercover officer to work. Several alleged transactions were made between Borrego and the officer over a period of months in the sting operation. Police say the total amount of stolen goods equals nearly $6,200. Tucson police served search warrants on the two bars. Among the items confiscated were several bottles of liquor. The Fry's Division in Arizona worked with the Tucson PD on this case and provided all the liquor for the reverse buys. Thanks Denny Dansak, Sr Corporate Manager, Organized Retail Crime for Kroger, for this submission. wsfa.com
2 charged in connection with almost $10,000 loss at Wal-Mart in Johnson City, TN Johnson City Police Department officers have placed two men under arrest after an investigation revealed they stole almost $10,000 from Wal-Mart, according to a news release. Police arrested 29-year-old Kelly L. Adkins, 6954 Burke Lane, Talbott, and 44-year-old Daniel R. Smith, 195 Coal Chute Road, Elizabethton, on Friday after an investigation by the store's loss-prevention team revealed the pair had stolen $9,329.90 from Wal-Mart, 3111 Browns Mill Road, police said. The news release says the two acquired the money over a six-month period by fraudulent means. JCPD officers charged the pair with embezzlement and jailed them in the Washington County Detention Center, where they were being held on a $10,000 bond. johnsoncitypress.com
San Antonio, TX Police bust fake ID, Credit card ring Christopher Allen Tondre, 22, and Timothy Ferguson, 33, were arrested in a credit card fraud case that stretches across Texas and all the way to California. Tondre was charged with engaging in organized criminal activity and fraudulent use or possession of identifying information. Ferguson was charged with tampering with a governmental record. Police said the men were staying at the Hilton Palacio Del Rio on March 30 when hotel staff began to suspect the two men of using fake IDs and credit cards. When police arrived, they found the men in possession of more than 100 pieces of identifying information belonging to ID theft victims. The men used the information to illegally purchase goods and services. Police also found a credit card embosser and credit card reader inside their rooms. Ferguson has been released from the Bexar County Jail. Tondre is still behind bars, being held on a $50,000 bond. ksat.com
Nearly $4K Worth of Polo Shirts Stolen From Northbrook, IL Store A complainant, a store employee in the 1500 block of Lake Cook Rd., heard the store's sensor alarm activate at 5 p.m. on May 3. She walked to the front of the store to investigate and noticed polo shirts from a display table missing. The complainant estimated that between 80-100 shirts were taken which amounted to a $3,750 loss. patch.com

Hadley, MA Police arrest 2 for stealing $1,500 in fishing poles, life jackets, clothing from Walmart Two women accused of stealing more than $1,500 worth of fishing poles, life jackets, fishing lures and clothing from Walmart are to be arraigned on larceny charges Monday. The two women were spotted around 5 p.m. by security officers in the Walmart. They were acting suspiciously, selecting merchandise without checking prices and placing it in a laundry basket and other containers. When officers arrived one of the suspects had already left the store with most of the merchandise. However security cameras caught her getting into her car and driving away, he said. Meanwhile they arrested one suspect, who was still at the store. After she was booked, police allowed her to leave on bail but questioned how she was to get home and kept her under surveillance as she walked from the station. Shortly afterward they found the second suspect picking her up and officers arrested her at about 7:30 p.m. on a warrant, Police said. masslive.com

UK: West End 'matriarch' Denise Davison and her gang jailed for slick shoplifting scam A shoplifting gang led by a West End "matriarch" is today behind bars after stealing goods worth thousands in a series of slick raids. Denise Davison, 56, headed up the organized gang who targeted stores in Eldon Square, the Metrocentre, Kingston Park and Team Valley. A court heard one of the main crooks - shoplifting addict Shona Potts - even wore disguises including a blond wig and a deerstalker hat to try to avoid being identified. But they didn't realize police had them under surveillance and watched on three days as the gang carried out raids at a series of shops. Now Davison, who appeared in court in a wheelchair and was described as a "matriarchal figure", has been jailed along with other members of the conspiracy. Nicola Gardner, Shauna Potts, and David Thompson are also behind bars while Joy Findley, Anthony Davison - Denise's son - and money launderer Lyndsey Miller all got suspended prison sentences. Judge Penny Moreland, at Newcastle Crown Court, also confiscated Denise Davison's BMW and her son's VW Passat, which were used in the offences. The judge said: "This was an agreement to steal from shops in a way which was highly organized. "All of you who pleaded guilty to the conspiracy can properly be described as professional shoplifters." chroniclelive.co.uk
Do you have an ORC case to share?
Share your ORC news and help the industry grow

Retail Crime News

Sponsored by NuTech National
Employee shot dead at sports car parts store near Pittsburgh, shooter on the loose A man was shot and killed Monday morning inside an auto body shop in Westmoreland County. The shooting at the Tri-County plaza in Rostraver Township was reported at about 7 a.m. Police said a man wearing a blue hoodie shot 34-year-old employee Drew Molinari, who was behind the counter inside Minniti Motor Sports. The business is owned by Joe Minniti, a Belle Vernon councilman. He heard the gunfire from a back room and found the victim. "I don't know who would want to hurt either of them," said Minniti's cousin Dana Shuma. Police were looking for witnesses at the plaza, where the businesses were locked down after the shooting. The shooter remained on the loose. wpxi.com
Dollar Tree employee murdered in front of his Cary, NC store; suspect in custody Police arrested a man late Sunday evening in connection with the death of a 72-year-old man found Saturday morning in a Toyota Corolla with holes in the windows, next to another car with holes in its windows, according to police reports and a 911 call. Police arrested Dwight Anthony Blount, 53, of 870 Buckingham Court in Cary, just after 11 p.m. Sunday and charged him with murder of Luciano Mariano Andia of Cary. Andia was found by a 911 caller just before 7 a.m. outside a shopping center at High House Road and N.C. 55. A spokesperson for Dollar Tree said Andia was employed at the store. It is the second time Blount has been accused of murder. Blount served almost 12 years in prison for second-degree murder when he lived in Durham in 1992. He was convicted in 1994 of bludgeoning a neighbor to death near his apartment on Fargo Street in March 1992 and was paroled from prison in 2005, state records show. Andia's body was transported to the State Medical Examiner's Office for an autopsy, police reported. "We hope this arrest brings some measure of closure to Mr. Andia's family," Capt. Randall Rhyne of the Cary Police Department said in a news release. myfox8.com
Eastland Mall shooting in Harper Woods, MI causes lock down Eastland Mall in Harper Woods, Michigan was forced to lock down early Sunday afternoon due to a shooting. The shooting happened around 12:00 p.m. near the Target store because of an altercation between three males, police say. Officials reported that no one was injured in the shooting, however they are still looking for the suspect. abc57.com
Chaos after deputy shoots man inside a Hobby Lobby in Colorado Springs Witnesses described a chaotic scene after shots rang out inside a Hobby Lobby store in Colorado Springs on Friday, sending shoppers and employees scrambling for an emergency exit, setting off an alarm. One man was shot and injured on Friday by an El Paso County sheriff's deputy. Police have said little about what caused the shooting. The name of the victim and his condition were not available. Customers inside the store said they heard shots and began running when they realized what was going on. People were herded to the back of the store and out through an emergency exit, setting off the alarm. Laynee and Cheri Blair of Colorado Springs said they were in the store when they heard two shots, and then a third shot after a pause. They ran out of the store along with other shoppers when they realized it was gunfire. startribune.com

Lexington, KY Police arrest a man who slashed an Employee agent with a knife Lexington police on Sunday announced the arrest of Michael A. Buckner, 39, in the slashing of a Kroger employee during a shoplifting incident. Buckner is charged with first-degree robbery, first-degree assault and tampering with physical evidence. Early Saturday, police were called to the Kroger at 1650 Bryan Station Road in response to a knife attack on a female store employee. The employee tried to stop a shoplifter from leaving with a cartload of beer when the thief pulled out a knife and seriously cut her face, police said. The employee was taken to University of Kentucky Chandler Hospital for treatment, police said. kentucky.com

Thousands of dollars in merchandise stolen from Bedford, NH Macy's Thousands of dollars worth of merchandise was stolen from the Macy's department store at 125 South River Road in the early morning hours on Sunday. According to a news release from Sgt. Devon Kimball, at approximately 2:30 a.m., Bedford police responded to a commercial burglar alarm at Macy's. Upon arrival, officers observed that there had been a forced entry into the building. Further investigation showed that merchandise valued in the thousands had been taken from the store. unionleader.com
Medford, NY Man Threatens to Use Gun on Kmart Security Guard After Theft A Medford man was arrested after stealing from the Riverhead Kmart and then threatening to use a gun on a security guard who confronted him, according to Riverhead Town Police. Gage T. Johnson, 22, is charged with third degree criminal possession of a weapon, unlawful possession of marijuana and petty larceny. According to police, officers responded Saturday to a report of a man and a woman observed shoplifting at the Kmart. When Kmart loss prevention personnel approached the man, identified as Johnson, police say Johnson threatened to use a gun and then fled the scene in a vehicle. Using a description of the vehicle and suspects provided by a Kmart employee, police were able to locate the vehicle in the parking lot of the Target store. Johnson was placed in custody and officers found a loaded 9-mm handgun in the car, police said. patch.com

West Virginia man arrested after pepper-spraying himself during attempted robbery West Virginia man foiled his own robbery by pepper-spraying himself. Michael Kevin Meadows has been arrested for attempted robbery after targeting a pharmacy in Beaver, reports the Register Herald. Wearing camouflage, a boonie hat and a paintball mask, the 43-year-old started pepper spraying the pharmacy. But Meadows' great plan to subdue the customers had a flaw - his own stupidity. He walked straight into a cloud of pepper spray and had to stagger out of the pharmacy. Video footage, say police, show Meadows struggling after being affected by the spray. He managed to get outside and into a car being driven by another man. The driver told the cops what happened and Meadows was arrested and has subsequently been charged with attempted robbery. The driver has not been charged, though police did not say why. nydailynews.com

Wild Boar gives Police and Security staff the runaround at shopping mall in Hong Kong A wild boar gave police and security staff the runaround after it wandered into a shopping mall in Hong Kong. The animal got trapped inside children's clothes shop Kingkow at the Paradise shopping mall in Heng Fa Chuen over the weekend, leaving a trail of destruction in its wake. It took four hours to rescue the beast after it climbed above part of the store's ceiling and fell through it on to the floor. It then knocked over a mannequin and got trapped in a changing room. Despite a heavy police presence, animal control officers were also called to deal with the boar. It was eventually injected with a tranquillizer and taken to be checked over at an animal management centre, according to reports. standard.co.uk
Casey's General Stores, Inc., based in Ankeny, Iowa, donated $500 to the Coles County Crimestoppers program

Kay Jewelers in the Northshore Mall, Peabody MA hit by a Distraction Theft

Helzberg Diamonds in El Paso, Tx the victim of a Grab And Run; merchandise valued at nearly $8,000


Robberies and Burglaries
• AM/PM - Montclair, CA - Armed Robbery
• Boost Mobile - Portsmouth, VA - Armed Robbery
• BP - Grand Rapids, MI - Armed Robbery
• Check N Go - Post Falls, MO - Armed Robbery
• Cooper's Goods Pharmacy - Kamloops, CN - Robbery
• Dollar General - Baton Rouge, LA - 1st Degree Murder
• Dollar General - Lexington, KY - Robbery
• Dollar General - West Columbia, SC - Shooting
• Family Dollar - Laredo, TX - Armed Robbery
• Family Dollar - Hephzibah, GA - Robbery/ Assault
• Hess - Onondaga, NY - Armed Robbery - clerk shot
• Hometown Pharmacy - Watertown, WI - Robbery
• Kwik Stop - Florence, CO - Armed Robbery
• Northway Market - North St Louis, MO - Armed Robbery
• Patricia's - Tulsa, OK - Armed Robbery
• Pig Stop - Sheboygan, WI - Robbery
• Radio Shack - Greenville, TN - Robbery
• Rite Aid - Annapolis, MD - Robbery
• Sam's Foods - Evansville, IN - Armed Robbery
• Shell Superstop - Benton, AK - Armed Robbery
• Speedway - Huber Hts, OH - Armed Robbery
• Tiger Eagle Stop - Sedalia, MO - Armed Robbery
• Turkey Hill - Lancaster, PA - Robbery
• Walgreens - Evansville, IN - Armed Robbery
• Whataburger - Laredo, TX - Armed Robbery
• 7-Eleven - Port St Lucie, FL - Robbery
• 7-Eleven - Pittsburgh, PA - Robbery



Featured Job Listings
Sponsored by NuTech National
Feature Your Job Here For 30 Days -
70% Aren't On the Boards
VP of LP
Mattress Firm
Houston, TX
Mattress Firm
Director of LP
Lane Bryant
Columbus, OH
LinkedIn
Director of LP
PacSun
Anaheim, CA
PacSun
Director, LP Operations
Dick's Sporting Goods
Pittsburgh, PA
Dick's Sporting Goods
Director Global AP
KFC & PH
Plano, TX
YUM! Brands
Director of AP, Corporate
Dollar General
Nashville, TN
Dollar General
VP Supply Chain, LP & Safety
Ross Stores
Ft. Mill, SC
Ross Stores
Director of Corporate Investigations
Lowe's
Mooresville, NC
Lowe's
Director of Safety
Academy Sports & Outdoors

Houston, TX

Academy Sports & Outdoors


Dir, Pharmacy LP
Rite Aid
Camp Hill, PA
Rite Aid
Regional Dir AP
Rite Aid
Baltimore, MD
Rite Aid
LP Corporate Sr Mgr
JC Penney
Dallas, TX
JC Penney
Safety & Security Mgr
Kirkland's
Brentwood, TN
Kirkland's
AP Manager
Ralph Lauren
New York, NY
Ralph Lauren
LP Manager
Dunkin' Brands
Chicago, IL
Dunkin' Brands
Regional LP Mgr
Dunham's Sports
South Central KY, Central TN or NC
Dunham's Sports
Regional LP Mgr
Dollar General
Midland/Odessa, TX
Dollar General
Group LP Coordinator - Head Office
Cotton On
Los Angeles, CA
Cotton On
Sr Retail AP Specialist
REI
Bloomington, MN
REI
Coordinator, Corporate AP
Bi-Lo Holdings
Jacksonville, FL
Bi-Lo Holdings
Supervisor, LP
Ascena Retail Group, Inc
Pataskala, OH
Ascena Retail Group, Inc
LP Admin. Asst.
National Stores
Gardena, CA
National Stores
LP Operations Coordinator
Restoration Hardware
Corte Madera, CA
Restoration Hardware
LP Analyst
Restoration Hardware
Corte Madera, CA
Restoration Hardware
Market ORC Investigator
Macy's
New York, NY
Macy's
Implementation Expert/Project Mgr
LP Software
Worth, IL
LP Software
Sales Representative
NuTech National
Maitland, FL
NuTech National
National Account Manager
Vector Security, Inc
TBD
Vector Security, Inc

Limited Time Only - Post Your Multi-Unit LP jobs for FREE - Learn More Here

Daily Job Alerts


Appearing One Day Only
View our Internet Jobs Archives here
Dept Mgr LP & Safety
Lowe's
Hinesville, GA
Lowe's
Dept Mgr LP & Safety
Lowe's
Thomaston, ME
Lowe's
Dept Mgr LP & Safety
Lowe's
Lafayette, LA
Lowe's
Dept Mgr LP & Safety
Lowe's
Alexandria, VA
Lowe's
Dept Mgr LP & Safety
Lowe's
Seattle, WA
Lowe's
Dept Mgr LP & Safety
Lowe's
Catskill, NY
Lowe's
AP Manager
Sam's Club
Orange, CT
Wal-Mart
AP Manager in Training
Walmart
Page, AZ
Wal-Mart
AP Manager in Training
Walmart
White Plains, NY
Wal-Mart
AP Manager in Training
Walmart
La Grange, KY
Wal-Mart
AP Manager in Training
Walmart
Jonesville, MI
Wal-Mart
AP Manager in Training
Walmart
Three Rivers, MI
Wal-Mart
AP Manager in Training
Walmart
Elko, NV
Wal-Mart
AP Manager in Training
Walmart
Katy, TX
Wal-Mart
LP Manager Hrly
Kmart
New Hartford, NY
Sears Holdings Corp
LP Manager Hrly
Kmart
Salem, OR
Sears Holdings Corp
LP Manager Hrly
Sears
Sayre, PA
Sears Holdings Corp
LP Manager Hrly
Sears
Middletown, NJ
Sears Holdings Corp
LP Manager Hrly
Kmart
Marathon, FL
Sears Holdings Corp
ETL Assets Protection
Target
Salem, NH
Target
LP & Fraud Safety Coordinator
The Children's Place
Secaucus, NJ
The Children's Place
LP Manager
Market of Choice
Eugene, OR
Market of Choice
Store LP Manager
Follett
Stanford, CA
LinkedIn

Home of the Industry's Original
On the Move

Anthony Bruni was promoted to Senior District Manager of Asset Protection for Abercrombie & Fitch.
Katie Klingler was promoted to Territory Operations Manager for The Home Depot.
Ian Roarke was promoted to Midwest Region Asset Protection Manager for Sleepy's.
Brent Cohen, CFI was named Regional Loss Prevention Manager for amazon.com.
Mike R. Denby, CFI was promoted to Territory Operation Manager for The Home Depot.

Post Your New Job or Promotion!
See all the Industry Movement


Your Career
Sponsor this section of the Daily
Working with a Coach Helps Ambitious Women Get Ahead Cars that are equipped with a GPS make our lives a little bit easier. With a GPS we get clear instructions on how to get to our destination and if we get lost, our GPS gets us back on track. Executive coaching is a career GPS and a tool that everyone needs to advance their careers. Find compatible styles
Stop Apologizing, learn to say 'no' and 7 more tips for women's success at work More often than not, women struggle with guilt and not being able to do it all. Life is busy, work is busy and being able to effectively say helps us manage our time by getting rid of the unnecessary obligations. Here are some other lessons to help get you where you want to be. Positive self-talk
Last week's most popular articles--

27 Signs That You Are an Extraordinary Leader We can learn so much from other people's mistakes; it helps us gather knowledge on what not to do or what can make us better. Here are some ways that you can be an extraordinary leader, one who is set apart from all of the other leaders in the world. Are you selfless?
7 Ways to Go From a Boss to a Leader
These two terms are commonly viewed as interchangeable but that is not the case. Bosses and leaders not only have different ways of viewing their team and the work that they do but they also have different ways of making sure that work gets done. Here are some tips to help you move from a boss to a leader. Don't control your team, guide them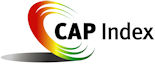 Tip of the Day
Sponsored by Vector Security
Individual growth is an overly used phrase for something that is extremely difficult to truly accomplish. Corporate America tends to force it faster than many can absorb. Out of necessity or by design it requires a mental investment and a conscious effort on the part of the executive to truly grow beyond their current capabilities. Consequently, growth is oftentimes as a result of direct force or life-changing events. But it is a necessity if one expects to advance and stay current with the industry. Technology represents the Loss Prevention industry's biggest opportunity for growth and if one expects to be a leader tomorrow it would be wise to grow your technology education.

Just a Thought,
Gus







Upcoming Events
---

Recruiting?
Get your job e-mailed to everyone... everyday
Post on our Featured Jobs Board!
Reach your target audience in 2015 every day!
Request our 2015 Media Kit
update account / change e-mail
unsubscribe FEEDBACK
www.downing-downing.com

Advertise With The D&D Daily




36615 Vine Street, Suite 103
Willoughby, OH 44094
440.942.0671
copyright 2009-2019
all rights reserved globally