The D&D Daily Mobile Edition
May 12,

2015



The LP Industry's #1 News Source - Informing, Educating and Instilling a sense of community



LP Meets IT - Taking it One Step Further
LP Reporting to the CIO - Is this the future?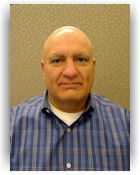 Last year Steve Ippolito, Dir of Loss Prevention/Operations at Talbots began reporting to the CIO. Considering the impact that data has had and will continue to have on retailers and LP, this alignment not only makes sense but it may in fact be a logical evolution for a number of retailers. With data 'Protect'ion and brand 'Protect'ion being one of the top priorities of every retailer and given that the majority of LP programs are systems and data driven and that LP's considered to be subject matter experts in prevention and protection, this reporting structure positions LP to maximize their impact on all of the data and system roll-outs. This ground floor seat at the table with IT has enabled Steve to apply his subject matter expertise across all data streams with an eye on identifying, generating, and protecting all of the data and the brand.

Twenty-five years ago data wasn't such a priority and the exposures weren't as great. But in today's world, data is the key and 'Protect'ion of the brand and its data is the absolute priority and in some regards more important than shrinkage. Over the last couple of years we've seen how an 'active incident', data breaches and an active shooter, can impact the stock price and sales of a retailer. At Talbot's they've merged the functions that manage all three, so to speak, and are capitalizing on the synergies.

As reflected in Steve's title he's also responsible for facilities management, travel, and company policy & procedures. Therefore the LP team maintains and nurtures strong and critical relationships throughout the entire organization with direct control over operational policies and procedures for the stores, the management and physical security of their corporate facilities, and all travel which integrates his audit and executive protection expertise. All of which allows Talbots to maximize Steve's subject matter expertise by having him manage and involved in all the risk areas. From corporate facilities, to associates traveling, shrinkage in the stores, and being a part of the IT team. So this structure of not reporting to operations hasn't weakened the LP effort in the stores as some may think. On the contrary, it's actually increased LP's ability to proactively impact the stores by being involved in all of the system roll-outs on the front end and on the back end managing the change process for the policies and procedures.

From a payments perspective who better to report to and work with than the CIO, the executive ultimately responsible for navigating the rapidly changing payments landscape. Registers and cash are virtually disappearing, chip-and-signature and the shift in fraud liability is at the door, and mobile payments and e-receipts are literally changing the investigative fundamentals. Once again it's all about the data and now data is the money. So it makes sense to have the LP senior executive working directly with the C level executive who's actually orchestrating securing that data. At Talbots, Steve's been heavily involved in PCI compliance for the last ten years which obviously predates this reporting structure. In addition, he also sits on the Systems Security Steering Committee.

The retail landscape has changed dramatically over the last few years and the digital impact has everyone talking about and writing about "LP Meeting IT" and how the functions are having to work more closely together then ever before and some would even say are in fact merging. Brand 'Protect'ion has taken center stage and Boards are being held individually liable for cyber security efforts. With 'active incidents' happening weekly across the country in the retail industry, Talbot's saw this alignment as an evolutionary step that increases their ability to 'Protect' their data, their brand, their associates, their customers, and their assets. And while it may not fit all retailers, it has certainly been a huge success at Talbots in their model.

From an industry prospective Steve also sits on the National Retail Federations Loss Prevention Advisory Council and is Content Committee chairperson for their upcoming NRF Protect Conference June ... Which he says is packed with great content for all levels in L/P. For more information about the conference, visit nrfprotect15.nrf.com

About Talbots
Established in Hingham, Mass., in 1947, Talbots is a multi-channel retailer of women's classic clothing, shoes and accessories. This New England-based brand is well known for providing gracious service and a quality selection of timeless wardrobe essentials in a broad range of sizes. Today, there are approximately 500 Talbots stores throughout the U.S. and Canada with catalogs and an e-commerce site reaching a vast audience around the world. For more information, visit talbots.com.


R-CISC, The Retail Cyber Intelligence Sharing Center, Signs Strategic Agreement With FS-ISAC To Leverage Services & Technologies For Growth The Financial Services Information Sharing and Analysis Center, today announced a strategic agreement with the Retail Cyber Information Sharing Center, R-CISC. Through the agreement, FS-ISAC will provide key advisory services and best practices, operational support and technology capabilities to help R-CISC prepare for significant growth and deliver on its core mission to provide threat information sharing and cyber security for retailers. darkreading.com

Cybercrime will cost businesses over $2 trillion by 2019 - with average cost being $150M Market analysts, Juniper Research, have released some new research which shows that the cost of data breaches will increase to $2.1 trillion globally by 2019, that's almost four times the estimated cost of breaches in 2015. And the suggested cause? The rapid digitization of consumers' lives and enterprise records.

The research, entitled 'The Future of Cybercrime & Security: Financial and Corporate Threats & Mitigation', has found that the majority of these breaches will come from existing IT and network infrastructure. While new threats targeting mobile devices and the IoT (Internet of Things) are being reported at an increasing rate, the number of infected devices is minimal in comparison to more traditional computing devices.
The report also highlights the increasing professionalism of cybercrime, with the emergence of cybercrime products (i.e. sale of malware creation software) over the past year, as well as the decline in casual activist hacks. Hacktivism has become more successful and less prolific - in future, Juniper expects fewer attacks overall, but more successful ones. retailfraud.com

IT Security Pros Split on Cloud Trustworthiness
The majority of IT security professionals don't have full visibility into where all their organization's sensitive data resides, new research has revealed-and they don't necessarily trust others to secure it. Perhaps in a begrudging acknowledgment of the massive data breaches victimizing the likes of Target, Sony and Anthem, combined with the reality of aggressive pushes by organizations to put more of their data in the hands of outside service providers like cloud systems, trust in cloud services is split. About half (52%) of respondents say they trust their cloud service provider to take care of protecting and controlling their enterprise data. The other half (48%) do not. infosecurity-magazine.com

Companies Under-Insure for Cyber Risk as Breach Costs Rise Companies are four times more likely to buy insurance on physical assets than to buy cyberinsurance. One reason why some say they don't buy cyberinsurance is that it's difficult to find cyber insurance policies that will offer adequate coverage. Besides inadequate coverage, rounding out the top three reasons that companies cite for not buying cyberinsurance are high premiums, and the belief that conventional property and casualty insurance will cover them. wsj.com

3 security questions to ask when vetting a vendor that needs company data 1. Security in the data center: understanding how the data flows into and out of the data center. Is the data center regarded as a premier service provider? Are the controls at the premium level? What technologies are in place to prevent a data breach? Leveraging fingerprinting technology for data loss prevention is key. Ask how your data will be handled and encrypted when at rest and in transmission. Best practices dictate that SaaS application providers should have controls in place for when data is moving in and out of the data center. 2. Physical security: is the vendor's office space secure? Are the laptops of the vendor's employees secured and encrypted in a way that prevents data from being pulled to a thumb drive? Does the vendor have a data security policy for employees who have access to the data? Consider how your company's data will be used by vendor employees and ask what protocols are in place to protect your company's data outside of the data centers as well. Best practices for physical security usually involve audits that ensure protocols are in place in the case of a physical data breach. 3: Mobile security Access to email and documents on mobile devices is extremely pervasive in today's business environment. Ask what protocols and controls are in place to secure your data when accessed via mobile devices. Just starting the conversation could reveal some insight in how well the vendor does (or doesn't) handle data security on mobile devices. Closely scrutinizing how potential vendors keep that data secure is crucial to vendor selection. Company data should be handled with respect, ensuring that the most complete protection possible is in place. enterprisersproject.com

News Brief
Sponsored by WG Security Products, Inc.
Averting Attacks
In the wake of threats and 'vague' information, retailers focus on precautions. There have been recent shootings at shopping malls and in retail parking lots. But as yet, no shooting incidents or shopping center terror attacks have taken place since radical Islamist group al-Shabaab called for such attacks earlier this year. The group specifically named North American venues including the Mall of America in Bloomington, Minn., as targets. Al-Shabaab's call for terror attacks has generated discussion and activity among shopping center owners and their tenants.

"While not publicly reported, the malls are putting out information," says Joe LaRocca, an asset protection and loss prevention advisor with RetaiLPartners. "Retailers are raising alert levels and the information from the government is alarming, yet vague."

Industry groups reacted immediately to the threat. Retailers scheduled drills for their employees, reinforcing the training lessons on what to do in the event of an active shooter or other attack. Guidelines for these drills, originally developed by NRF in 2008 in conjunction with the Department of Homeland Security and the Federal Emergency Management Agency, were updated last year.

The conversations that ripple through the industry do not have to be the result of a direct threat or imminent attack, suggests Malachy Kavanagh, staff vice president for communications and external relations at the International Council of Shopping Centers. Rather than making an actual threat, the recent al-Shabaab video appeared intended to inspire followers to make an attack, Kavanagh says. Still, "We do take all situations seriously," he says. "Our people have been training since 9/11, at least, and have continuously been hardening the target." nrf.com

Big Lots, Best Buy, Ralph Lauren remove their Director positions from their web sites Big Lots had their Director of LP Operations position posted on their web site as did Ralph Lauren for their Director of Training and Communications position both of which have been removed. Also Best Buy had three Territory AP Director's posted and removed theirs as well. Are they close to naming the new leaders? More to follow.

'Ban the Box' movement - sixteen states now limit or ban asking applicants about criminal records, up from 10 in 2013 - Ohio could be next Countless county and city governments have similar measures. Most, but not all, of the state and local laws are limited to potential public employees. Many private employers are leery of joining the movement. And for good reason, according to business and human resource leaders, citing potential security or liability issues.

Recently, Wichita, Kansas-based Koch Industries announced that it was no longer asking job seekers about their criminal history on applications. "Do we want to be judged for the rest of our life for something that happened on our worst day?" Koch's general counsel, Mark Holden, told USA TODAY in a recent interview. The move by the company, headed by noted GOP contributor Charles Koch, underscores growing support from corporate America and people of all political points of view for the "Ban the Box" movement.

When a company "bans the box" from a job application, it doesn't mean that applicants will be able to conceal a criminal record, said Michelle Natividad Rodriguez, senior staff attorney at the National Employment Law Project. The record will be discovered at a later stage, after a background check is completed. Representatives from Macy's, Kroger and Procter & Gamble did not respond to Enquirer requests for interviews on this story. Editor's note: This article gives both points of view and clearly shows the national movement picking up steam. cincinnati.com

Retailers Call To Action: Hawaii bill to raise felony threshold from $300 to $750 has Retail Merchants of Hawaii saying it will encourage shoplifters to steal more "It will really affect retailers specifically. They now can steal up to $749.99 and have less consequences to their crime," Retail Merchants of Hawaii president Sheri Sakamoto said. Theft is a Class C felony, punishable by up to five years in prison. Advocates for raising the dollar threshold say $300 is way too low, and it costs taxpayers about $49,000 a year to incarcerate an offender. "So when we're talking about property crime that's under $1,000 and we're paying $134 a day, you've got to start looking at that and saying, That really doesn't pencil out," Community Alliance on Prisons advocate Kat Brady said.

She also believes raising the threshold will keep those who steal property with low dollar values from getting locked up with hardened criminals and coming out worse. But Sakamoto said if the bill becomes law and shoplifting and other forms of retail theft increase, it won't just affect retailers. "All of those costs, you have to remember, will eventually go back to the consumer," she said. hawaiinewsnow.com

Florida bill seeks to keep kids out of jail - Retailer Merchant Assoc. made an impact on bill - Three strike limitation - Officer can increase penalty The Florida Senate dropped 68 bills on Gov. Rick Scott's desk Thursday night, including one that lawmakers said will keep kids out of jail by giving law enforcement more authority to issue citations. But retailers lobbied hard to make sure they wouldn't be hurt by the proposal. Florida had more than 70,000 arrests involving minors last year. While the number is trending downwards, lawmakers are hoping an expanded citation program will help even more. A bill passed the Legislature this year that would expand a police officer's authority to issue a citation for a non-violent crime.

The original bill didn't provide a cap for the amount of citations that could be issued, something that didn't sit well with the Florida Retail Federation. We needed a message in the law that said there are consequences that said at some point, you have to learn your lesson and there is a stopping point," said Samantha Padgett, of the Florida Retail Federation. The bill was amended to include a three-strike limitation. The Florida Retail Federation said that without it, a minor could repeatedly shoplift in organized crime rings with little penalty. "Organized retail crime is a $2 billion industry in the state of Florida," Padgett said. "There are very sophisticated rings that target items, they go into stores and steal them." The bill also doesn't mandate an officer to give a citation. They have the discretion to increase a penalty as they see fit. news4jax.com

Contingency Plans in Focus After Baltimore Unrest Retailers and other companies in urban areas across the United States are reassessing their contingency plans in the wake of riots that destroyed facilities in Ferguson, Missouri, and Baltimore, according to a Risk & Insurance story. "Organizations that have robust plans and contingencies may actually have shelter in place to protect employees during civil unrest," Sean Ahrens, security consulting services practice leader for Aon Global Risk Consulting, told Risk & Insurance. "But if a company has no policies or procedures in place, then in the worst-case scenario, they should close the store and evacuate. Ultimately, a company's duty of care is to protect [its] employees from all hazards." Post-event, businesses should also provide counseling for employees who were caught up in a riot, though a lot of them might not want to come back, Ahrens said. cfo.com

Rite Aid to Rebuild Pharmacy at 300 Martin Luther King Boulevard in Baltimore The company expects to open a temporary trailer at the location on May 18 to serve customers' prescription needs while the store is rebuilt. The temporary location will also offer an assortment of over-the-counter medicines and everyday items including snacks and beverages. Demolition and clean up at the site is already underway and construction is expected to be completed by late summer. "It's important that our customers know we stand with them during this difficult time, and we are committed to rebuilding our store to serve their needs for many years to come. I know I speak for all Rite Aid associates, especially those in Baltimore, when I say we look forward to opening the doors at our rebuilt store and welcoming back our customers later this summer," said Bob Thompson, Rite Aid executive vice president of operations. Seven other Rite Aid locations in Baltimore that were closed due to damage reopened by May 7 and are serving customers. Rite Aid associates affected by the store closures were temporarily transferred to nearby Rite Aid locations. businesswire.com

Cargo Theft on the rise in U.S. according to latest report - Value up 26% & hits $256,966 per theft - New Jersey Top State The 191 verified incidents of cargo theft in January, February and March 2015 represent a 1 percent increase compared with the same time period last year, according to a new report published Friday. The average loss value per incident of $256,966 represents a 26 percent increase in that same time period. The report states that the increase in loss value represents a trend going back to at least the third quarter of 2014, in which organized cargo thieves "are targeting more lucrative shipments" according to the report. Food and drinks continue to be the most-stolen product type, accounting for 31 percent of total thefts in the U.S. during the quarter. Electronics were the second-most stolen type, accounting for 14 percent, followed by home and garden supplies, which accounted for 12 percent of thefts. New Jersey leapfrogged both Florida and California to become the top state where cargo thefts were reported, with 37 incidents. landlinemag.com

Germany credit card fraud spikes 17%
Worringly, the number of successful fraudulent transaction attempts rose by 30%, with online purchases and cross-border card payments comprising the majority of security breaches. talkingpayments.com

Criticism On Facebook Is Protected, NLRB Tells DC Circ. - Working late in unsafe neighborhood The National Labor Relations Board on Friday pushed the D.C. Circuit to uphold the board's rebuke of a San Francisco clothing boutique for firing three employees who criticized their manager on Facebook, arguing that the postings were clearly a protected activity and not part of a conspiracy. In its reply brief, the NLRB defended its April 2013 decision that the contested posts by the three Bettie Page Clothing employees expressing their concerns about having to work late in an unsafe neighborhood constituted protected concerted activity. law360.com

Kroger is the Latest Retail Chain to Develop Disabled Worker Program DCs; Walgreens led the way In 2006, retail chain Walgreens and then SVP of Logistics Randy Lewis launched what turned out to be a very successful program to employ disabled workers across its distribution network. Lewis retired in early 2013, but the Walgreens program has continued going strong more than two years after Lewis's departure, though apparently he is still involved in the program in a part-time role. On a panel discussing Kroger's new disabled worker program, Howard Green, deputy director, corporate programs for the National Organization on Disability, told an audience at the Warehouse Education and Research Council (WERC) annual conference in Orlando last week that at one Walgreens distribution center in Connecticut, more than 50% of the workers are disabled and - get this - there are some 40 deaf fork truck drivers. How they are able to do that job safely wasn't clearly described. Since Walgreens pioneering success, a few others have followed, but overall progress seems slow to SCDigest. Other retailers with active programs include Lowes, Starbuck, Toys R Us, and now Kroger. A single executive in Kroger's mid-south or Nashville region heard about these types of program, and challenged managers in the region to see if such a program could be launched, starting with a single major distribution center in Cleveland, TN. This facility was selected in part because at times Kroger has had recruitment challenges there, moving to a high level of case picking automation to compensate for a challenging local labor pool. Still, the DC employs about 1000 associates, down from 1400 before the automation, of which 11 are now full-time disabled workers. That may sound like a low number compared to a total workforce of 1000, but Stan Martz, a Kroger human resources manager who was a key player in developing the program at the Cleveland facility, said his goal is to someday get that total up to as many as 100 - and he is confident it can be done. scdigest.com
RLPSA Announces New Awards to Celebrate Outstanding Members The Restaurant Loss Prevention & Security Association (RLPSA) announces the inauguration of two awards of excellence for industry leaders, innovators and those who go the extra mile to serve others. Nominations are now open for the Salute to Excellence Award and the Distinguished Service Award. Winners will be announced at the 36th Annual RLPSA national conference on August 4. The Salute to Excellence Award will recognize an individual or team that exhibits strong leadership, an innovative approach to security, and an effort to go above and beyond daily responsibilities to make a difference in loss prevention and security. The Distinguished Service Award will honor an individual or team that demonstrates a commitment to the community or the LP industry through compassionate and caring projects that leave a lasting impact on those they serve. Nominations are now open. Entry forms can be found on the RLPSA website at www.rlpsa.com. Nominations must be submitted no later than Friday, June 19. d-ddaily.com


Drones could reach one million U.S. flights a day in twenty years

Jury: Starbucks not liable, owes nothing to police officer who says spilled coffee burned him

Retail traffic up 12% in April - 1st time in months - but failed to create sales growth

Quarterly Same Store Sales Results
Whole Foods Q2 comp's up 3.6% with sales up 10%
Ingles Markets Q2 comp's up 1.2% with sales down 3.4%
American Apparel Q1 comp's down 5% with net sales down 9%
Gap Inc. Q1 - Gap Global down 10%, Banana Republic Global down 8%, Old Navy Global up 3%, with sales down 4%
All the news - One place - One Source - One Time
The D&D Daily respects your time
& doesn't filter retail's reality
Report Your News!
(content subject to approval)


Press Releases


Envysion Acquires LightHaus, Expands Video Analytics Capabilities Giving Retailers More Options to Gain Rich Customer Insights from Video
Acquisition gives retailers, restaurants access to additional metrics and insights to better understand customer interactions
Louisville, CO, May 7, 2015 - Envysion, a leading provider of cloud-based video driven business intelligence software to help companies deliver on their brand promise with instant, actionable video intelligence, is today announcing the acquisition of LightHaus Logic. With the acquisition, Envysion gains access to LightHaus' patented visual intelligence technology that extracts rich customer insights and business intelligence from in-store video cameras to help businesses increase sales conversion, optimize staffing, marketing, and merchandising.

The acquisition expands Envysion's video analytics capabilities for its video driven business intelligence software. The combination leverages the companies' similar roots in telecommunications and complimentary architectures to enable the scalable deployment of video analytics without material upfront costs or taxing customer networks. Retailers, restaurants, cinemas, convenience stores, and other Envysion and LightHaus customers will benefit from access to a complete end-to-end video analytics technology and even more options to analyze video to better understand their businesses.

"As the proven, market-leading provider of video-based business intelligence, we are continually delivering innovative new applications to help retailers improve customer experience, coach employees, and drive sales and profit. Video analytics enables us to provide a rich set of metrics, from the number of people that enter a store and buy, to how long a person spent in line and where they went within the store," says Matt Steinfort, president and CEO of Envysion. "Our customers view these important metrics as a critical element to understanding and driving their stores' success. LightHaus' complementary, proven, patented technology has been deployed at scale today, is a natural extension of our technology, and was a logical acquisition target for the company. This acquisition extends our capabilities, strengthens our position in the retail market, and bolsters our position as the technology leader in the industry."

With the deal, Envysion acquires a core team of LightHaus employees that will join the Envysion team, and who will continue to work with existing LightHaus and Envysion customers. Envysion will maintain the LightHaus office in Vancouver, BC, operating as Envysion Canada, a wholly owned subsidiary of Envysion, Inc. Full integration of the companies is expected to be completed by the end of 2015.

"We have long been excited about the potential for the video analytics industry, and view this acquisition as a tremendous way to accelerate the traction of two compelling companies and technologies," says LightHaus CEO Ross Mitchell. "In Envysion, we have found a partner with a similar vision, architecture, and culture that complements our dedicated team and patented video analytic capabilities. Our combined technologies offer a compelling platform for customers to understand everything that is happening in their stores and businesses."

Using in store video cameras, the LightHaus technology measures customer's behavior and sales associate interaction, enabling bricks and mortar retailers to improve conversion, increase sales, optimize staffing and measure merchandizing and marketing effectiveness.

Envysion combines video with data from point of sale transactions to help restaurants, wireless providers, retailers, and others gain insights into their businesses through its video driven business intelligence software. Top brands like Chipotle, Noodles & Company, Einstein Bros. Bagels, Verizon Wireless, and others use its technology to gain greater insights into how their stores are performing, increase customer service and revenues, and prevent loss. Envysion customers have driven 1-2% increases in sales and profits by leveraging these insights to improve their operations.

Read more here.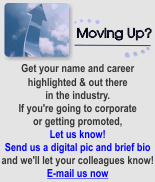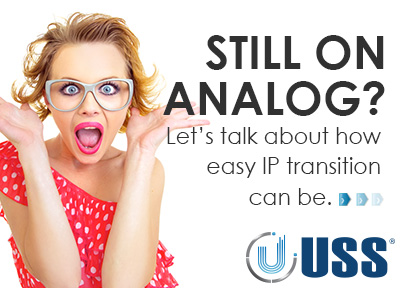 Loss Prevention News Network

PwC's Loss Prevention Strategy & Analytics Team
A client-specific advanced risk/analytical model

A thorough and transformative approach to LP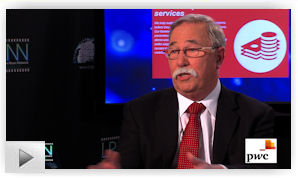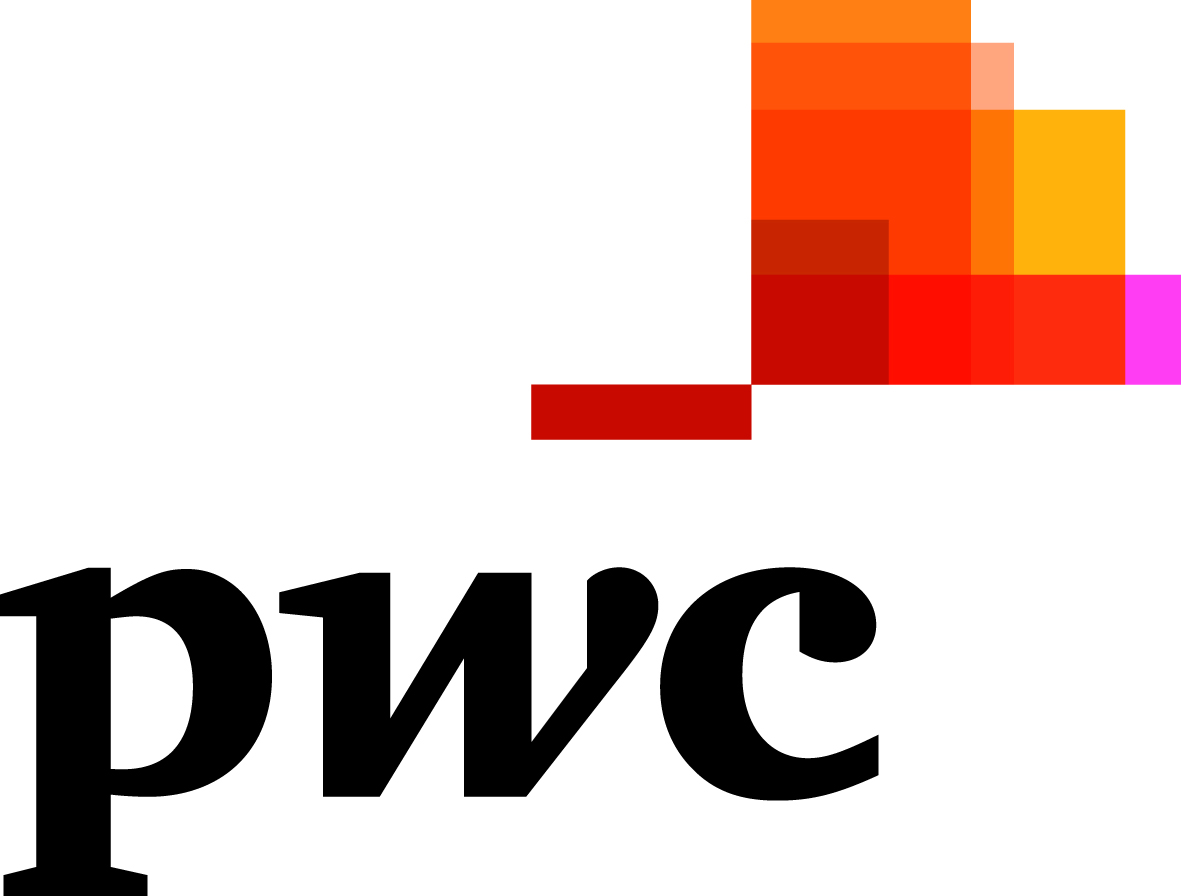 PwC's Loss Prevention Strategy and Analytics (LPSA) team helps organizations understand where their loss prevention function is today and how to move closer towards the goal of continuous improvement by performing a cross functional analysis of the processes that impact loss or operational performance. Bill Titus, Managing Director, PwC, talks about the evolution of the LPSA program in this LPNN interview. Working with 80% of the Fortune 1000 retail and consumer businesses and over 20,000 partners and staff dedicated to the retail and consumer practice, PwC can offer a wealth of resources to any LP or AP team.

---
In this LPNN Quick Take, Amber shares some staggering stats on cybersecurity and Joe shares his strong point of view on the subject.


Solution Providers, have a video or commercial you want to publish? Contact us.


2014 LP Team Group Selfie Review
Showcasing each team in order!
Your Team - Your Pride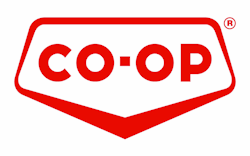 Federated Co-operatives Limited Loss Prevention Team


"Protecting People, Property and Reputation"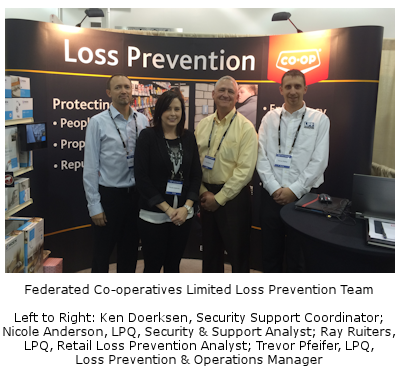 *Originally published on October 29, 2014
View all the selfies here!

Sponsored by:



e-commerce

Sponsored by The Zellman Group
The shocking truth about 'friendly' fraud
'Friendly' fraud is becoming a big problem for merchants and retailers. Monica Eaton-Cardone looks at the various steps they can take to minimise the risks of 'friendly' fraud. Successful merchants know where their money comes from and where it goes. They know the opportunities for the business and they know the risks. But how many merchants recognise that one of the biggest threats to their bottom line comes from an unlikely source?

The actions of the 'ordinary' consumer are causing bigger industry losses than identity fraudsters. 'Friendly' fraud has been growing 41% in recent years, costing over €10bn in industry losses, compared to around 2bn euros lost through ID fraud, according to Visa. As ecommerce continues to grow at close to 20% per year in the EU, with total ecommerce revenues predicted to be 185.39bn euros for 2015, its vital merchants know about the risk, are able to identify it and can move quickly in order to mitigate the risk.

5 simple steps to minimise the merchant risk

It is difficult to target or treat because the criminal in these cases is a consumer who is normally the least suspected, and protected behind an appearance of assumed innocence or even naive ignorance of the fact that there are gross consequences for their actions.

1. Employ best practices: Maintain delivery receipts wherever possible, clearly define your refund and cancellation policies, respond promptly to customer service queries and offer extended hours so your customers go to you first if they have a problem. A monthly newsletter can remind them that you are available to assist with any resolution they may require, which will help lessen the necessity for them to contact their bank.

2. Identify and tackle threats early: Risk mitigation services help predict threats and treat them before they harm revenues, growth, or profits. Maintain dynamic reporting on fraud metrics, transaction and issuer scoring and revenue predictions.

3. Dispute chargebacks with confidence: Recover lost revenue and restore tarnished reputations with tactical representation services that deliver results while helping to reduce future chargebacks.

4. Improve your customer service: Only 14% of customers contact the merchant before charging back. When the merchant is unaware of the chargeback, the merchant is unprepared, so make is easier for customers to get in contact with you. Monitor social media and track all customer interaction.

5. Balance security with customer experience: Security is a hygiene factor in online purchasing behaviour. Customers simply expect it. So be secure, but don't let that security get in the way of a smooth and speedy customer experience. retailfraud.com

Apple Pay is Leading in the Mobile Payment Wars

Alibaba increases its stake in US ecommerce retailer Zulily

Target, Wal-Mart Race to Construct Fulfillment Centers for E-Commerce Business

"Fraud is not a person - it is a dynamic grouping of statistics that deviate from the norm."
Stuart B. Levine, CFI, CFCI
CEO, The Zellman Group & Zelligent


ORC News
Sponsored by Security Resources
San Antonio, TX Cellphone wholesaler targeted 2 times in 3 days, loss of nearly $100,000 A local business has been a popular target for thieves recently. The cellphone wholesaler located outside Leon Valley in the 7000 block of Reindeer Trail was broken into early Monday morning, just three days after crooks hit them during business hours. "They blatantly just kicked in the door, grabbed and ran," said Joseph, the owner of the business. "(They) basically just ransacked one of our offices and took probably $85,000 to $90,000 worth of product from us." The product they were after is cellphones, the business refurbishes and resells them and they have tens of thousands of them in the warehouse. As a wholesaler, they don't have a store front or even a name on the door, making it difficult for anyone to know what's inside the business. The business has seen its share of criminal activity recently. Three weeks ago, someone tried to get in through a loading dock door after hours and last Friday they were hit in the middle of the day. ksat.com
Houston, TX Galleria Theft ring targeting shoppers busted Two suspects have been arrested, part of a gang of thieves targeting high end shoppers. The gang would case high end shoppers inside the mall, follow the shoppers to the parking lot and then to their homes/ businesses to steal packages from their cars. Police believe the gang had committed three similar thefts since April 27 and are now piecing additional information together. click2houston.com
Plea deal for Buffalo, NY man in $68,000 burglary at Universal Wireless A Buffalo man accepted a plea offer Monday in the case of a $68,820 burglary at a Universal Wireless store in Niagara Falls last year. Anthony W. Flood, 26, of Alma Avenue, pleaded guilty to a reduced charge of petit larceny, while the attorney for co-defendant Marcus T. Davis, 27, of Dorris Avenue, Buffalo, said in court that his client intends to plead guilty May 22 to attempted third-degree burglary. Niagara County Judge Sara Sheldon scheduled Flood's sentencing for July 6. Assistant District Attorney Kevin D. Canali said each man will be responsible for half of the restitution tab, which includes $1,000 for the store owner's insurance deductible and $67,820 to Liberty Mutual Insurance. The crime occurred Jan. 22, 2014. buffalonews.com

Ohio trucker pleads guilty in W.Va. to stealing Cabela's merchandise An Ohio trucker has pleaded guilty to stealing merchandise during a delivery to a Cabela's facility in West Virginia. Bruce Silver faces up to 10 years in prison and a maximum $250,000 fine. The 55-year-old resident of Neffs, Ohio, pleaded guilty on Monday in federal court in Wheeling to theft from interstate shipment. U.S. Attorney Williams J. Ihlenfeld II says in a news release that Silver stole a shipment of products worth more than $1,000 while making a delivery to the Cabela's Distribution Center in Triadelphia in April 2014. wlky.com
Do you have an ORC case to share?
Share your ORC news and help the industry grow

Retail Crime News

Sponsored by NuTech National
Scammers Breach Starbucks Accounts, Refill And Drain Gift Card Balances Credit card hackers are targeting Starbucks gift card and mobile payment users around the country - and stealing from consumers' credit cards - with a new scam so ingenious they don't even need to know the account number of the card they are hacking. Criminals are using Starbucks accounts to access consumers' linked credit cards. Taking advantage of the Starbucks auto-reload function, they can steal hundreds of dollars in a matter of minutes. Because the crime is so simple, can escalate quickly, and the consumer protections controlling the transaction are unclear, I recommend all Starbucks consumers immediately disable auto-reload on the Starbucks mobile payments and gift cards.

The fraud is a big deal because Starbucks mobile payments are a big deal. Last year, Starbucks said it processed $2 billion in mobile payment transactions, and about 1 in 6 transactions at Starbucks are conducted with the Starbucks app. For the full story - bobsullivan.net

Alabama Jeweler Sentenced in Federal Court - Caught Pawning His Own 'Stolen' Diamonds - Took 9 years to bust Owner Back in December 2004, local police responded to a report of an armed robbery at a jewelry store in Mountain Brook Village, Alabama. After a months-long investigation, the Mountain Brook Village Police Department began to think that the robbery may have been an inside job. The robbers had conveniently taken the store's security camera. Not long before the robbery, the owner had increased his insurance coverage. And most of the stolen jewelry items had recently been added to the store's inventory, on consignment from jewelers in New York and elsewhere for a "loose diamond sale" just before the holidays. The total value of the merchandise supposedly stolen-reported by Gandy to his insurance company-was $2.8 million. The insurance company paid out $2.6 million, the policy's limit. Not until 2013, when the FBI received a tip that Gandy had begun pawning some of the diamonds he had reported stolen nine years earlier. Between August and November 2013, Gandy's friend pawned two more large diamonds: a 3.45-carat one and a 2.16-carat one. Both stones were on the stolen inventory list Gandy had sent to his insurance company in 2004. Last month, as part of a plea agreement, Gandy was sentenced to a federal prison term on charges of money laundering related to the pawning of or property worth more than $10,000 that he had obtained through a criminal act. fbi.gov

Decatur, IL Walmart Employee told by suspect, "If you take a picture of my plate, I'll shoot you" A 21-year-old Decatur male parolee and his 24-year-old female accomplice are being held in jail after they drove off from a Walmart store with a cartload of stolen items, fled from police in the vehicle and were found with a loaded firearm after police blew out their tires. Devonta M. Bond and Megan L. Warnick allegedly entered the Walmart shortly after midnight Friday. When a female employee noticed a male and female quickly leaving the store with a cart filled with items, she asked if they had paid for them. "They ignored her and continued to exit the store," she later told police, according to an affidavit by Decatur Police. A male store employee followed them outside to a truck parked near the entrance. As the female got into the driver's seat, the male loaded the items from the cart into the vehicle. He ignored the employee when he asked for a receipt. When the employee began taking a photo of the license plate with his cellphone, the male warned him, "If you take a picture of my plates, I'll shoot you." herald-review.com

Suspect arrested for Dunkin' Donuts smash-and-grab in West Philadelphia A suspect is in custody for allegedly robbing a Dunkin' Donuts in West Philadelphia. Police said that the robbery happened just before 2:00 a.m. Tuesday on 63rd Street and Girard Avenue. Police say the suspect burst into the establishment, smashed a window, and then took off with the cash register. Police say they were eventually able to track down the suspected robber and the cash register. Fortunately no one was hurt. No word on when the suspect will officially be charged. 6abc.com
Couple accused in Halifax, NS, CN Mall Shooting plot back in court Two people accused of plotting an attack at a Halifax shopping mall are scheduled to return to court today. Twenty-three-year-old Lindsay Kantha Souvannarath of Geneva, Ill., and 20-year-old Randall Steven Shepherd of Halifax each face charges including conspiracy to commit murder. The Crown alleges the offences involved the Halifax Shopping Centre and were carried out in concert with James Lee Gamble, a 19-year-old man found dead in his Halifax home. A preliminary inquiry is scheduled for June. Crown lawyer Shauna MacDonald has said police are still disclosing evidence, much of it form of social media sites. A Crown document alleges the offences took place between Jan. 6 and Valentine's Day. globalnews.ca
Miami Crime Ring taken down in Pima County, AZ A major Miami crime ring was taken down in Tucson. Pima County Sheriff's detectives recently arrested four people on identity theft, fraud and theft charges. Investigators said they hacked into bank accounts, wrote checks and withdrew money using fake ID's. It appears the group was targeting Wells Fargo banks, but so far, detectives said they were only able to cash a $4,900 check on April 28. "Thanks to the efforts of Wells Fargo bank employees who were made aware of this particular scam," Detective Brian Greeno said. The FBI called it a "Account Bustout", meaning suspects go to the banks with fraudulent checks and withdraw funds from an legitimate account that's been hacked. Once the bank realizes the check is bogus the account is "busted", and the bank is out the cash. The FBI told detectives they've been investigating this ring for the last three years. Detective Greeno said the FBI told them, "They've made 25 arrests and that they were actually looking for two of the men who were involved in our situation here." kvoa.com
Ex-Naval Exchange Employee in Guam to plead guilty to $8,700 theft A former Naval Exchange home store employee agreed to plead guilty to theft of government property, according to a plea agreement filed Monday in the U.S. District Court of Guam. According to court documents, Danilo Malana admitted to his role in a scheme by several NEX home store delivery workers to steal furniture and appliances and deliver the items to their homes while making regularly scheduled runs. Malana, Vincent Quichocho and Brandon K. Martinez were indicted in March for theft that allegedly happened during 2011, court documents state. Between February and November of that year they allegedly conspired to steal from the NEX Home Gallery Store: three window air conditioners, two mattresses, a plastic folding table, a brown chair, a desk chair, a couch, two washing machines, a nightstand, a six-drawer chest, two television stands, a refrigerator and a deep freezer, court documents state. The items were valued at $8,760.81. guampdn.com

AutoZone Employee caught stealing from stores in California and Arizona A man has been arrested for allegedly stealing from auto parts stores in Arizona and California and then cashing in the merchandise. Phoenix police say 25-year-old Davion Brayboy is being held on suspicion fraud scheme, burglary, theft and computer tampering. They say Brayboy has prior felony convictions in California and Nevada for similar crimes. AutoZone officials contacted Phoenix police in May 2014 about a series of burglary and fraudulent merchandise return incidents in their stores. Police say Brayboy entered various AutoZone locations and when employees were busy assisting customers, he would allegedly go into the employee-access only parts section behind the counter. Brayboy is accused of stealing small, high-dollar automotive components, then taking them to another store to return for cash. He's also accused of accessing AutoZone's computer system. ktvn.com

Portland, OR Police track Sprint Burglary thief with "Find my iPhone" app Portland police credit the "Find My iPhone" app in helping them track down a thief who broke into a local Sprint store. Officers claim the suspect in the robbery, Joseph Anderson, smashed a window at the Sprint store early Monday morning. Surveillance video showed the suspect stealing three iPhones. Later that morning, the store's manager informed officers that he was able to use the "Find My iPhone" app to track the suspect and provided real-time information on the location of the phones. Officers located the suspect and captured him after a short chase, recovering the three stolen iPhones from him. Anderson was arrested for Second Degree Burglary and parole violations. kptv.com
Second suspect charged in theft from Menards via cabinetry A second suspect has been charged in connection to December thefts from the Burlington Menards in which merchandise was allegedly smuggled out of the store in cabinetry. Ben R. Pearce, 32, of the 34000 block of Oak Dale Court in the Town of Burlington, was charged Monday with a felony count of retail theft and a misdemeanor count of theft. if convicted of the felony charge alone, Pearce could face a year and a half behind bars and a fine of up to $10,000. According to a criminal complaint, Pearce and Timothy Nofrey, 39, of Twin Lakes, went to Menards, 2100 Milwaukee Ave., on Dec. 12. There, they parked a vehicle in the back of the store near the lumber area. They went inside and picked out two cordless framing nail guns, valued at $395 each, and allegedly concealed them in a shelving unit near the rear of the store, the complaint states. Then the men allegedly went to leave the store with a purchased cabinet but concealed the nail guns in the cabinet before leaving the store. Then, according to the complaint, the men returned the cabinet to the store telling store personnel that it was too big to transport in the vehicle in which they had traveled to the store. journaltimes.com

Rite Aid Armed robber caught after 6 years in Conyers, GA A man who committed two armed robberies in Conyers six years ago is finally behind bars in Rockdale County. Chad Derrick Slaughter, 35, of Ohio, was brought into custody Friday afternoon after he allegedly robbed two pharmacies at gunpoint in September 2009. On Sept. 4 that year, he allegedly robbed a Rite-Aid pharmacy, which was located at 1541 Ga. Highway 20 and is now a CVS pharmacy. Later that month, he robbed a CVS pharmacy which was located at 425 Sigman Road on Sept 26. He faces a number of charges, including two counts of armed robbery, three counts of aggravated assault, two counts of having possession of a firearm during a crime and carrying a concealed weapon. rockdalenews.com

Fire at Lowe's in Durant, OK leads to Arson charges

Alliance, OH seeking 4 suspects in $1,300 theft from Walmart

Connecticut Man Steals Sneakers from Bob's store, Threatens Officer, Carjacks Senior Citizen

Burglar who stole Charity Jar in Hudson Falls, NY sentenced to 2-6 years

Fourth burglary at SW Portland vape shop this year

UK: Macaroni salad trail helps police catch peckish Build-A-Burger 'burglars'

Kay Jewelers in the Northshore Mall, Peabody MA the victim of a Distraction Theft; merchandise valued at $7,700


Robberies and Burglaries
● Ace Cash Express - Orange Co, CA - Armed Robbery
● Boost Mobile - Phoenix, AZ - Armed Robbery
● Boost Mobile - Omaha, NE - Armed Robbery
● Buffalo Wild Wings - Bibb Co, GA - Robbery
● Cash America - St Louis, MO - Armed Robbery
● City Pawn Shop - Baton Rouge, LA - Armed Robbery/ Shooting
● CVS - Kingsport, TN - Armed Robbery
● CVS - Macomb Twp, MI - Armed Robbery
● CVS - Southfield, MI - Armed Robbery
● CVS - Indianapolis, IN - Armed Robbery
● Dollar General - Valdosta, GA - Armed Robbery
● Dollar General - Lubbock, TX - Robbery
● Dollar General - Winston-Salem, NC - Armed Robbery
● Dollar General - Summerton, SC - Armed Robbery
● Dunkin Donuts - Philadelphia, PA - Robbery
● Family Dollar - Spartanburg, SC - Armed Robbery
● Family Dollar - Lisbon, OH - Armed Robbery
● Gary Gas - Gary, IN - Armed Robbery / Shooting
● Jackson Pharmacy - Gulfport, MS - Burglary
● Kwik Shop - Florence, CO - Armed Robbery
● Marie's Hair Salon - Philadelphia, PA - Burglary
● Reemas Fashion - Youngstown, OH - Burglary
● Sprint - Portland, OR - Burglary
● Texaco - Farmington, UT - Robbery
● The Zone - Phoenix, AZ - Shooting
● Three Boys Citgo - Winston-Salem, NC - Armed Robbery/ Shooting
● Verizon Wireless - Franklin Twp, NJ - Burglary
● World Pac Auto - Maspeth, NY - Armed Robbery
● 7-Eleven - Waterford, MI - Armed Robbery


Featured Job Listings
Sponsored by NuTech National
Feature Your Job Here For 30 Days -
70% Aren't On the Boards
VP of LP
Mattress Firm
Houston, TX
Mattress Firm
Director of LP
Lane Bryant
Columbus, OH
LinkedIn
Director of LP
PacSun
Anaheim, CA
PacSun
Director, LP Operations
Dick's Sporting Goods
Pittsburgh, PA
Dick's Sporting Goods
Director Global AP
KFC & PH
Plano, TX
YUM! Brands
Director of AP, Corporate
Dollar General
Nashville, TN
Dollar General
VP Supply Chain, LP & Safety
Ross Stores
Ft. Mill, SC
Ross Stores
Director of Corporate Investigations
Lowe's
Mooresville, NC
Lowe's
Director of Safety
Academy Sports & Outdoors

Houston, TX

Academy Sports & Outdoors


Dir, Pharmacy LP
Rite Aid
Camp Hill, PA
Rite Aid
Regional Dir AP
Rite Aid
Baltimore, MD
Rite Aid
LP Corporate Sr Mgr
JC Penney
Dallas, TX
JC Penney
Safety & Security Mgr
Kirkland's
Brentwood, TN
Kirkland's
AP Manager
Ralph Lauren
New York, NY
Ralph Lauren
LP Manager
Dunkin' Brands
Chicago, IL
Dunkin' Brands
Regional LP Mgr
Dunham's Sports
South Central KY, Central TN or NC
Dunham's Sports
Regional LP Mgr
Dollar General
Midland/Odessa, TX
Dollar General
Group LP Coordinator - Head Office
Cotton On
Los Angeles, CA
Cotton On
Sr Retail AP Specialist
REI
Bloomington, MN
REI
Coordinator, Corporate AP
Bi-Lo Holdings
Jacksonville, FL
Bi-Lo Holdings
Supervisor, LP
Ascena Retail Group, Inc
Pataskala, OH
Ascena Retail Group, Inc
LP Admin. Asst.
National Stores
Gardena, CA
National Stores
LP Operations Coordinator
Restoration Hardware
Corte Madera, CA
Restoration Hardware
LP Analyst
Restoration Hardware
Corte Madera, CA
Restoration Hardware
Market ORC Investigator
Macy's
New York, NY
Macy's
Implementation Expert/Project Mgr
LP Software
Worth, IL
LP Software
Sales Representative
NuTech National
Maitland, FL
NuTech National
National Account Manager
Vector Security, Inc
TBD
Vector Security, Inc

Limited Time Only - Post Your Multi-Unit LP jobs for FREE - Learn More Here

Daily Job Alerts


Appearing One Day Only
View our Internet Jobs Archives here
LP Supervisor
JCPenney
New Braunfels, TX
JCPenney
LP Supervisor
Kohl's
New Brewster, NY
Kohl's
Mgr Regional LP
L Brands
Los Angeles, CA
L Brands
Dept Mgr LP & Safety
Lowe's
Mason, OH
Lowe's
Dept Mgr LP & Safety
Lowe's
Sarasota, FL
Lowe's
Dept Mgr LP & Safety
Lowe's
Greenland, NH
Lowe's
Dept Mgr LP & Safety
Lowe's
Simpsonville, SC
Lowe's
Dept Mgr LP & Safety
Lowe's
Danville, KY
Lowe's
LP Asst Mgr
Neiman Marcus
Canoga Park, CA
Neiman Marcus
AP Manager in Training
Walmart
Ottawa, OH
Wal-Mart
AP Manager in Training
Walmart
Alabaster, AL
Wal-Mart
AP Manager in Training
Walmart
North Fort Myers, FL
Wal-Mart
AP Manager in Training
Walmart
Marion, IL
Wal-Mart
AP Manager in Training
Walmart
Winchester, KY
Wal-Mart
AP Manager in Training
Walmart
Toledo, OH
Wal-Mart
AP Manager in Training
Walmart
Dunnellon, FL
Wal-Mart
AP Manager in Training
Walmart
New Richmond, WI
Wal-Mart
AP Manager in Training
Walmart
Johnson City, TN
Wal-Mart
AP Manager in Training
Walmart
Eau Claire, WI
Wal-Mart
LP Manager Hrly
Sears
Silverdale, WA
Sears Holdings Corp
LP Manager Hrly
Kmart
Arroyo Grande, CA
Sears Holdings Corp
ETL Assets Protection
Target
Hauppauge, NY
Target
AP Team Leader
Target
Hooksett, NH
Target
ETL Assets Protection
Target
Tucson, AZ
Target

Home of the Industry's Original
On the Move

Bryan Soto was promoted to Regional L/P Manager for the northeast territory for Talbots.
Caglar Ari was promoted to District Manager Asset Protection South UK for Abercrombie & Fitch.

Post Your New Job or Promotion!
See all the Industry Movement


Your Career
Sponsor this section of the Daily
Great Leaders Ask the Right Questions
As a leader, you won't have all the answers for your employees. In fact, asking them for help in solving a problem is a great way to make them feel valuable. By asking questions you can find better ways to improve processes and engage your team members. Here are some questions you should be asking. What's missing?

4 Lessons Even the Smartest Leaders Need to Learn Smart leaders know all about how to make good decisions for their organizations and how to effectively strategize their next moves. No matter how smart you are, though, people will be more likely to follow you if they see you as empathetic. Use responsive listening

12 Hard Truths About Leadership that Will Make You Smarter One of the most effective ways to learn is from truths. The way you thrive and find success is when you take those truths and incorporate them into your own life. Here are some truths about leadership that will not only help you succeed, but make you happy as well. Do whatever makes you proud

The 12 Insights Every Boss Needs
The best way to learn how to be a great boss is to learn from the greats themselves. Not all bosses think and believe the same things but here are 12 statements of self-awareness that describe how the bosses lead. 'How I do things is as important as what I do'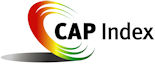 Tip of the Day
Sponsored by Vector Security
No matter what you do, there's always two sides in every stadium, both supported by their beliefs, convictions and opinions and both equally opposed in their desire to win. While winning is everyone's objective, how you play the game is in actuality more important. Regardless of how the other side plays, one must always remember that afterwards regardless of the win or loss everyone respects the one who played like a professional and gave it their best.

Just a Thought,
Gus







Upcoming Events
---

Recruiting?
Get your job e-mailed to everyone... everyday
Post on our Featured Jobs Board!
Reach your target audience in 2015 every day!
Request our 2015 Media Kit
update account / change e-mail
unsubscribe FEEDBACK
www.downing-downing.com

Advertise With The D&D Daily




36615 Vine Street, Suite 103
Willoughby, OH 44094
440.942.0671
copyright 2009-2019
all rights reserved globally