The D&D Daily Mobile Edition
May 13,

2015



The LP Industry's #1 News Source - Informing, Educating and Instilling a sense of community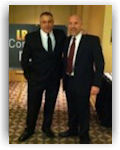 Denny DeMarcy was promoted to Senior Director of Loss Prevention for Dick's Sporting Goods. Denny was previously the Regional Director of Loss Prevention for the retailer and has been with Dick's Sporting Goods since 2010 when he started as the District Loss Prevention Manager. He has also held other managerial roles for retailers such as Schurman Retail Group as a Regional LP Manager and Senior Regional LP Manager. He was also a Regional LP Manager at Loehmann's. Denny earned his Bachelors of Science degree in Criminal Justice from the University of Phoenix. Congratulations Denny!

News Brief
Sponsored by WG Security Products, Inc.
Apple employee security checks law suit pops up second time - with different approach Apple Inc. retail employees took a second run at class certification in their suit over allegedly unpaid time spent waiting for managers to check their bags for stolen goods, asking a California federal judge on Monday to address common policy issues before looking into each employee's experience.

The putative class asked the judge to split the case into two phases: first, addressing common issues, such as whether employees should have been paid for the time spent waiting for a manager to rifle through their purses backpacks to confirm they weren't walking out with any unpaid-for Apple gear; and second, taking on individual employees' issues such as whether managers actually checked their bags and how long they had to wait off the clock, according to a motion filed Monday.

The bifurcation of the suit would allow the class action to move forward without requiring the common issues of thousands of employees - more than 12,000 have had their bags checked at least once, the plaintiffs say - to be relitigated with each individual employee's claims about the time they spent getting checked on their way out the door, according to the motion.

"While there are many common questions applicable to every Apple employee regarding the check policy, there are also individual questions about when and how often Apple employees go through checks," the plaintiffs wrote. Under Monday's proposed phased approach, "[t]he court and Apple employees will not have to relitigate over and over the common factual and legal issues associated with the check policy."

Judge Alsup refused to throw out the case, saying there were too many individualized factual questions about Apple's screening processes. He also stayed the case pending the U.S. Supreme Court's decision in a similar case involving Amazon.com Inc. warehouse workers, but allowed the parties to move forward with discovery on their California state law claims. law360.com

"No silver bullet solution to credit card fraud" - appearing in 'The Hill - Congress Blog' that our elected officials read Word is out that banks and retailers are racing to meet an October 2015 deadline for U.S. retailers to accept new "chip" credit cards. The cards are a big improvement over the magnetic strip cards we use now. The new microchip cards are encrypted and cannot be counterfeited using stolen data, which is frequently done with today's magnetic strip cards. But while this change will deflect fraud away from cash registers, it's not a panacea for combating credit card fraud.

The truth is, fraud is an arms race led by organized criminals in foreign states, and banks, retailers and credit card companies must employ a dynamic, multi-pronged approach to keep ahead. For example, you may have heard that "chip and PIN" has been widely and successfully used in Europe for years. However, European credit card fraud surpassed all-time record highs in 2013, even in countries with wide and long-standing adoption of the technology.

The fraud reductions provided by PIN appear to be fleeting and ultimately illusory. "When fraud losses peaked in 2008, UK issuers sharply reduced card fraud through fraud analytics and the introduction of chip and PIN. However, criminals have been adapting pickpocketing after watching consumers input their PIN, or calling cardholders and purporting to be part of a bank's fraud team, when actually they are stealing card details," Martin Warwick, a principal fraud consultant at FICO, recently told the Guardian. Editor's Note: The article continues to explain the benefits of PIN but does not push the reader to support adapting it and in even says Chip cards are an improvement. Leaving the congressional reader to believe they don't really need to investigate or question the current roll-out of Chip and signature. thehill.com

Ahold-Delhaize U.S. Group merger would create - 3rd Largest U.S. grocer with $40B in sales & 2,075 east coast stores & a major reorganization - More LP jobs could be cut Ahold USA is currently the 14th largest retail pharmacy operation in the U.S. with $2.1 billion in pharmacy sales. Delhaize America, with $722 million in pharmacy sales, ranks No. 31. The combination would leapfrog Diplomat Pharmacy (currently No. 13 with $2.2 billion in pharmacy sales) and fall behind Target Pharmacy ($3.9 billion). Ahold USA operates under three banners: Stop & Shop, Giant and Peapod. The company's Stop & Shop New England division fields 216 stores in Connecticut, Massachusetts and Rhode Island. Stop & Shop New York Metro operates 182 locations in Connecticut, New York and New Jersey. Giant Landover operates 170 locations in Delaware, Maryland, Virginia and Washington, D.C. And Giant Carlisle operates 200 stores in Maryland, Pennsylvania, Virginia and West Virginia. Peapod is the leading online grocery service in the United States and works in partnership with Stop & Shop, Giant Landover and Giant Carlisle.

Delhaize Americas operates under two banners: Food Lion and Hannaford. Hannaford operates 183 locations in Maine, Massachusetts, New Hampshire, New York and Vermont. Food Lion's 1,124 supermarkets are located in Delaware, Maryland, Georgia, Kentucky, New Jersey, North Carolina, Pennsylvania, South Carolina, Tennessee, Virginia, Washington, D.C. and West Virginia.

Editor's Note: Delhaize has been merging brands and cutting jobs for the last few years and we've lost a number of senior and field LP jobs here. drugstorenews.com wsj.com

Information-sharing network helps keep cargo thefts under control The growing sophistication of criminals is driving cargo theft dollar losses into the billions, even though there is evidence that losses could be substantially reduced with more support for an under-utilized cargo theft prevention and recovery network. Through its national database and information-sharing system, CargoNet helps its members quickly report - and often retrieve - millions of dollars in stolen cargo, including thefts by organized retail criminals operating in gangs.

Mike Combs, director of asset protection for The Home Depot, a CargoNet member since 2012 and the first retailer to join the network, says that CargoNet has been invaluable in helping the retailer keep cargo theft incidents under control.

A division of Verisk Analytics, a provider of information and risk management services, CargoNet began tracking cargo theft data in 2009. Its first annual report of U.S. cargo thefts was released the following year; last year CargoNet members reported 844 incidents, down from 1,098 in 2013.

In 2014, members reported nearly $90 million in stolen cargo, with an average loss value of $181,681 per incident, up from $143,957 in 2013. But these figures, garnered from a small but growing population of CargoNet members, don't reflect the full damage done by cargo thieves.

Many companies don't report cargo crimes, Combs points out, usually to avoid bad publicity, higher insurance rates or reputation damage. The FBI has estimated that annual cargo theft losses amount to as much as $30 billion, but Combs thinks even that estimate is "conservative and safe," calling the annual losses that CargoNet's 200-plus members report "just the tip of the iceberg." nrf.com

Parents of Rite Aid employee killed in robbery - "masterminded" by loss-prevention agent - files suit against Rite Aid in Philadelphia Rite Aid is responsible for the death of a man at the drug store, his parents claim in court, noting that the company had turned a blind eye as one of its security guards staged armed robberies there week after week. The 47-page complaint filed Thursday in the Philadelphia Court of Common Pleas gives a damning recitation of the events that culminated with the Sept. 19, 2013, death of Jason McClay at the Rite Aid in Chester, Pa., where he worked.

In the three weeks before two men shot McClay at point-blank range, Rite Aid's risk-loss-prevention agent, Tariq Mahmud, had masterminded armed robberies of the Chester drug store on Sept. 4, Aug. 26 and Aug. 19, the complaint alleges. Each time that the Rite Aid was robbed was a day Mahmud did not show up for work, McClay's parents say.

The couple blames Rite Aid for failing after three armed robberies to take any measure that might "improve the safety and security of the Chester Rite Aid store," or to investigate whether any of its employees "were providing inside information" in support of the crimes. They say Rite Aid actually knew Mahmud was complicit after the Sept. 4 robbery but delayed firing him or reporting him to law enforcement "to gather more evidence against him." Rite Aid allegedly knew as soon as Mahmud didn't show up for work on Sept. 19 that a robbery was imminent.

McClay's parents say the drug store was supposed to employ private guards from Security Resources dba Honor Guard when an agent like Mahmud is not on duty. courthousenews.com

1st State - Virginia Gov. signs directive mandating state-issued credit cards have CHIP technology - RILA wants them to also require PIN Last week, Virginia became the first state to mandate advanced credit card security. State-issued credit cards used by state agencies have advanced chip security features in place by December 2015. The Retail Industry Leaders Association, meanwhile, is pushing for more. It wants Virginia to follow in President Obama's footsteps and require "chip-and-PIN" cards. associationsnow.com

Westfarms Mall Forever 21 Fined $165,000 for Workplace Hazards: OSHA - Blocking Emergency Exits - Cited 12 times in last 5 years Cited three times for safety hazards deemed as dangerous to employees, according to the U.S. Department of Labor. Store inventory frequently blocks emergency exits at the Forever 21 store at the mall, one of many locations under fire for Occupational Safety and Health Administration violations, according to the Department of Labor. Emergency exits and hallways were blocked by store inventory. Boxes were unsafely stacked, which created serious safety threats," Warren Simpson, OSHA's Hartford area director, said in a statement. "Four stockroom employees were assigned to work in these conditions. At the time of the inspection, they were working around-the-clock before Black Friday, when inventory levels were higher." Boxes as tall as 10 feet also blocked emergency exit routes and were stacked in a precarious manner that posed the risk of falling and injuring store employees, the Department of Labor reported. oshatoday.com
The Ongoing Saga of American Apparel - Documents show Fired CEO & Founder Abused - Sometimes Physically - Former Employees American Apparel Inc. has gathered documents showing that employees complained about former chief executive officer Dov Charney abusing them - sometimes physically - as the company prepares for a legal fight with its founder. The retailer has assembled a dossier of e-mails, videos and audio recordings documenting complaints by those who worked for Charney. One e-mail to the human resources department in 2013 reported that he threw a medicine bottle at an employee, according to internal documents obtained by Bloomberg News. In a separate e-mail, a female worker said he called her a "slut" and a "whore." In a resignation letter, an employee said, "I'm afraid to return to work and face further abuse."

Charney was fired from American Apparel in December following a six-month suspension. In moving to terminate the executive, the board said that he violated sexual-harassment polices and misused funds. A lawyer for Charney called the allegations baseless, and the 46-year-old has spent months fighting to be reinstated. wwd.com

Roark Capital Group Acquires Pet Supermarket
Pet Supermarket operates 155 pet specialty retail stores in 11 states generating over $300 million of revenue. Roark Capital has acquired 43 multi-unit brands which collectively generate $17 billion of annual system revenues through 20,000 locations that operate in 50 states and 72 countries. Pet Supermarket is Roark's fourth pet specialty retail investment. prnewswire.com

Subway Implements New Security System That Sprays DNA on Robbers "It's exciting to lead in something that's not just on the food side of things," said Subway Director of Operations AJ Underwood. Above the front door sits a new style of security, called the Intruder Spray System. It's the first of its kind in the country and one the Knoxville Police Department is excited to try out. "It's another tool in our tool bag to help fight crime, especially violent crime, which is what a robbery is," said KPD Deputy Chief Gary Holliday. What sets the system apart? It holds synthetic DNA, which sprays robbers as they walk out the door. "If law enforcement apprehends him up to seven weeks following the incident, they can shine a light on him and they can see that he was marked," said CSI Protect Senior Vice President Johan Larsen. Each store gets its own unique code. Investigators then trace the marked man or woman back to the crime committed. It's technology proven to work. In the past decade it's been used in 30 countries with great success. Subway hopes the new signs now hanging in the store window make would-be robbers think twice before committing a crime. "For the KPD it's great, they can catch people who do this, but I think for us it's the factor of deterring people from even doing it at all," said Underwood. KPD and CSI Protect plan to partner with more stores throughout the Knoxville area to install this style of device. wate.com
Macy's falls short in Q1; to open 32 new stores by 2018

Chase to convert all debit cards to chip-based cards nationwide

California Committee Approves Bill to Improve Security Guard Licensing

Quarterly Same Store Sales Results
Ralph Lauren Q4 retail comp's up 1% with retail sales up 6%, full year comp's up 1% with retail sales up 6%
Canada's Rona Q1 overall revenue up 1.9%
Macy's Q1 down 0.1% with sales down 0.7%
American Apparel Q1 comp's down 5% with net sales down 9%
All the news - One place - One Source - One Time
The D&D Daily respects your time
& doesn't filter retail's reality
Report Your News!
(content subject to approval)



Is Big Data Really a Big Help? Merchants Put It to the Test Fighting Fraud at Micro Center While the hype seems to have subsided a bit, that might be because the most dedicated data-using merchants have put their heads down to focus on sifting through the data to investigate fraud. "If you want to get ahead of the bad guys you got to spend time in the lab," said Skip Myers, director of loss prevention at Micro Center, a computer and electronics retailer with both brick-and-mortar stores and an e-commerce shop.

Merchants are spending more time following up on the leads they find through their use of big data. "I'm seeing a momentum shift in companies wanting to use more data to investigate criminals ... and actually going after them to prosecute them," said Myers. The idea with big data is this: a group of merchants aggregate their data to find fraudsters, and then blacklist them throughout the group. And to make a case to prosecutors, merchants must gather a substantial amount of data on the fraudsters. which requires merchants to work together by sharing data, he added.

Micro Center uses technology from Kount, an e-commerce fraud detection provider. Merchants connected to the Kount platform anonymously share customer data with each other. Kount provides a fraud score for all transactions, and merchants decide whether to accept or reject the payments. paymentssource.com

Secure Web Gateway (SWG) Market Worth $5.60 Billion by 2020 The Internet and email are essential resources in today's business world. Organizations are constantly on the lookout for Secure Web Gateway (SWG) solutions that can protect the end-users from dynamic, cross-component malware threats and reduce the data breaches, while managing productivity. The implementation of Bring Your Own Device (BYOD) initiatives, cloud-based applications, and the growing use of social media platforms within enterprises is distorting outdated security boundaries and primarily changing the way business need to manage and secure their Networks. The SWG solution has gained propulsion among customers, particularly those who are concerned about the rising malware threats and entail stronger protection than a simple URL filtering.

Today, several data-intensive industries are under practically constant attacks, targeted by progressively refined and well-funded convicts and hackers. The growing efficiency of Advanced Persistent Threats (APTs) continues to highlight the shortfalls of the customary Defense mechanisms such as firewalls, Intrusion Prevention Systems (IPS), and anti-virus, which underlines the need for an innovative layer of security. satprnews.com

Game on: Retailers aim to boost customer engagement 87% of retailers plan to use gamification to engage the customer within five years. In addition, 883% more retailers plan to identify customers when they walk in the store within five years, and 100% of surveyed retailers plan to utilize analytics/dashboard to understand shopping behaviors within two years. Also, 46% of retailers indicate that a structured loyalty program is a top CRM priority. "The key to influencing a customer's purchase and offering a personalized experience is to identify the customer early, as soon as they enter the store," retailingtoday.com

Study: Digitally influenced brick-and-mortar sales to reach $2.2 trillion Digital interactions are expected to influence 64 cents of every dollar spent in retail stores by the end of 2015, or $2.2 trillion. According to Deloitte Digital's latest study, "Navigating the New Digital Divide." Deloitte Digital defines "digital influence" as the percentage of traditional brick-and-mortar retail sales impacted by shoppers' use of digital devices. chainstoreage.com

Vendor Spotlight

Protection 1 Names Joseph Wright Operations Supervisor for its New Jersey Branch
Wright Brings an Extensive Background in Telecommunications Installation and Design to his new Role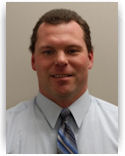 Chicago, IL - May 11, 2015 - Protection 1, the largest full-service business and home security company in the U.S., today announced that it has hired Joseph Wright as its new Operations Supervisor for its New Jersey branch. Wright will report to General Manager Marc Palladino.

"Joe possesses the strength and leadership needed to develop a winning team," said Palladino. "He is a structured individual driven to achieve tangible results within his area of control. We are fortunate to have him on our team."

Wright will be responsible for managing all aspects for installing and servicing customer security systems within the region. He will also develop and implement branch operations strategies to ensure optimal customer satisfaction is achieved within the branch to meet established company performance standards.

Prior to joining Protection 1, Wright held various security-related positions for Tilcon, an operator of quarries, asphalt plant, sand and gravel sites, recycling centers, water terminals and paving crews in the New York/New Jersey areas. Part of his responsibilities at Tilcon included conducting weekly site and perimeter security audits to identify potential problems related to physical security, staff security and asset protection. As the company's Security Supervisor, he managed a staff of nine security officers and was responsible for site security for 12 locations throughout New Jersey.

"I am a motivated hard working person," commented Wright. "I enjoy challenges and working in a team atmosphere. I am excited to bring a fresh look to the industry."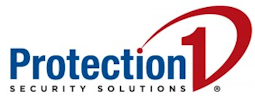 About Protection 1
Protection 1, the largest full-service business and home security company in the U.S., provides installation, maintenance and monitoring of single-family home security systems, business security systems and multi-family security systems.

Protection 1 serves nearly 2 million customers and employs over 3,500 people in more than 70 office locations and five UL Certified monitoring centers across the country. The company has a 97.3% customer satisfaction rating and an A+ Better Business Bureau rating.

Protection 1 also offers network management services through its Network Operations Center and is the only company in the security industry to hold Cisco Cloud and Managed Services Express Partner Certification.

Since 2012, the company has been recognized by leading industry publications for its commitment to its customers, the industry and the communities it serves. For other Protection 1 news, visit P1newsroom.com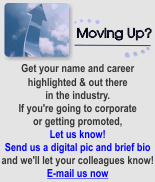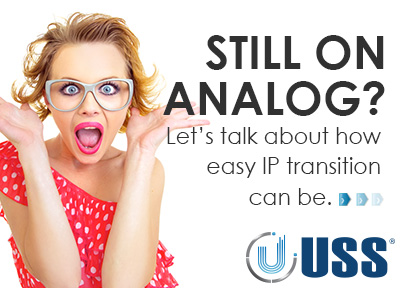 Loss Prevention News Network

PwC's Loss Prevention Strategy & Analytics Team
A client-specific advanced risk/analytical model

A thorough and transformative approach to LP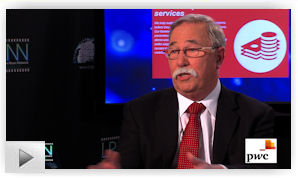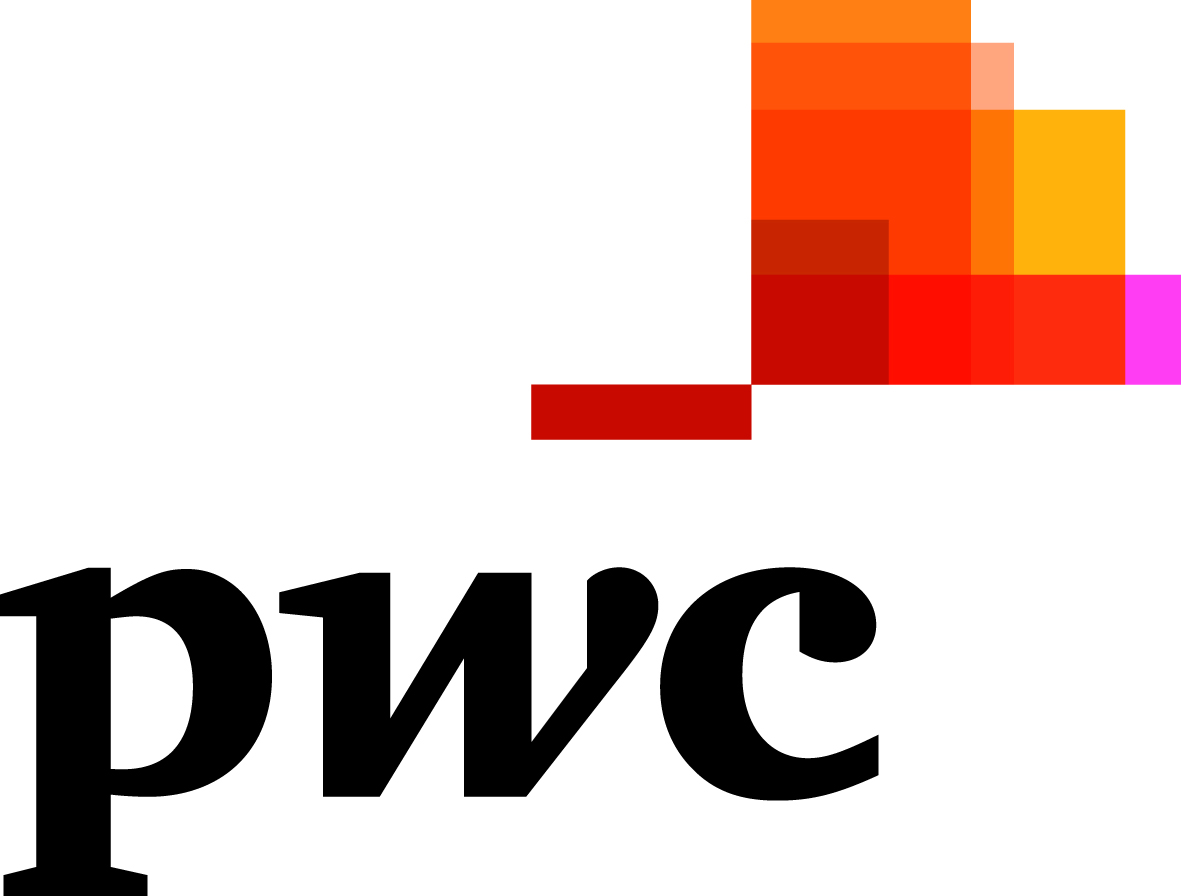 PwC's Loss Prevention Strategy and Analytics (LPSA) team helps organizations understand where their loss prevention function is today and how to move closer towards the goal of continuous improvement by performing a cross functional analysis of the processes that impact loss or operational performance. Bill Titus, Managing Director, PwC, talks about the evolution of the LPSA program in this LPNN interview. Working with 80% of the Fortune 1000 retail and consumer businesses and over 20,000 partners and staff dedicated to the retail and consumer practice, PwC can offer a wealth of resources to any LP or AP team.

---
In this LPNN Quick Take, Amber shares some staggering stats on cybersecurity and Joe shares his strong point of view on the subject.


Solution Providers, have a video or commercial you want to publish? Contact us.


NEW Group LP Selfie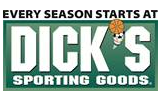 Dick's Sporting Goods Ohio Valley Regional LP Team during a recent Business Review Meeting held at the National Baseball Hall of Fame in Cooperstown, NY.

"Every Season Starts at Dick's Sporting Goods"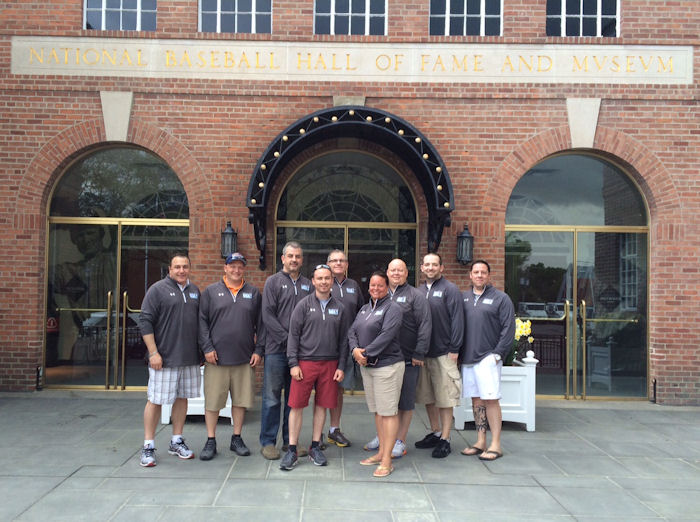 Pictured from left to right: Denny DeMarcy (Senior Director), Chuck Miller (DLPM), Scott Prue (DLPM), Chuck McMenamin (DLPM), Pete Barker (DLPM), Debbie Freeman (DLPM), Matt Welch (DLPM), Alex Koski (LP Manager), Rob Faulise (DLPM)
View all the selfies here!

Sponsored by:



Press Releases


RLPSA Announces New Awards to Celebrate Outstanding Members
Excellence in Security and Distinguished Volunteer Awards Open for Nominations
WASHINGTON, May 12, 2015 - The Restaurant Loss Prevention & Security Association (RLPSA) announces the inauguration of two awards of excellence for industry leaders, innovators and those who go the extra mile to serve others. Nominations are now open for the Salute to Excellence Award and the Distinguished Service Award. Winners will be announced at the 36th Annual RLPSA national conference on August 4. Winners will also be featured on the RLPSA website, in RLPSA social media and in LP Magazine.

The Salute to Excellence Award will recognize an individual or team that exhibits strong leadership, an innovative approach to security, and an effort to go above and beyond daily responsibilities to make a difference in loss prevention and security.

The Distinguished Service Award will honor an individual or team that demonstrates a commitment to the community or the LP industry through compassionate and caring projects that leave a lasting impact on those they serve.

Nominations are now open. Entry forms can be found on the RLPSA website at www.rlpsa.com. Nominations must be submitted no later than Friday, June 19. Winners will be chosen by a selection committee of association members, service providers and media representatives and announced at the 2015 RLPSA Annual Conference in Las Vegas, during the evening dinner on August 4.

The new awards are designed to recognize excellence in restaurant security through contributions to security programs that protect employees, customers, data and assets. Criteria includes thought leadership, development of innovative security strategies, commitment to serving others and adherence to the core values and standards of the RLPSA. "The Excellence in Security and Loss Prevention Award program is a first-time celebration of our exceptional members," says Jim Forlenza, executive director of RLPSA. The awards will become an annual RLPSA tradition.

About the Restaurant Loss Prevention & Security Association
The Restaurant Loss Prevention & Security Association (RLPSA) is the nation's only trade association dedicated to loss prevention, security and risk management professionals in the restaurant industry. For more information about RLPSA membership or the annual conference, contact Executive Director Jim Forlenza at jim.forlenza@rlpsa.com or (240) 252-5542 or visit www.rlpsa.com.

e-commerce

Sponsored by The Zellman Group
Study shows concern for data security when adopting new payments technologies Nearly 70 percent of individuals questioned in the "Data Security in the Evolving Payments Ecosystem" study - which was sponsored by Experian and conducted by Ponemon Institute - said that pressure to migrate to new payment systems puts the security of customer transactions at risk.

Additionally, only half of respondents - 748 U.S.-based IT, IT security, risk management, product development and other professionals involved with the payments systems in their organizations - indicated they are at least somewhat confident in the security of emerging payment systems.

When asked about the greatest risk in the payments ecosystem, 34 percent of respondents said online purchases, 25 percent said point-of-sale devices, and 24 percent said mobile payments. Furthermore, 47 percent rate their organization's ability to deal with these risks as somewhat effective or not effective. scmagazine.com

Consumers may be ready for the Apple Watch, but are retailers? As consumers begin fastening Apple Watches to their wrists, retailers need to arm themselves with a marketing strategy. And when it comes to the new Apple Watch retailers need to think in micro-moment. Via a push notification a retailer can provide consumers with timely information, such as "Kate Spade launches her spring collection today." And that promotion can appear on the screen of a smartwatch as well as a smartphone. In that way, wearable devices give retailers a direct path to communicate with a consumer via something on her body, rather than a phone that she may have to pull from a pocket or purse. Wearables, however, are much smaller than smartphones, which means retailers must keep their marketing messages concise. internetretailer.com

Wells Fargo says Alibaba will soon be bigger than Wal-Mart

7 Ways Ecommerce will Change Over the Next 12 Months

"Fraud is not a person - it is a dynamic grouping of statistics that deviate from the norm."
Stuart B. Levine, CFI, CFCI
CEO, The Zellman Group & Zelligent

ORC News
Sponsored by Security Resources
Shoplifting gangs operating on 'industrial scale' - It's a worldwide problem PROSECUTORS have vowed to smash serious organised crime groups who are using "steal to order" shoplifting to fund their illegal activities. The Crown Office said shoplifting was happening on an "industrial scale", with some groups travelling from overseas to target Scottish retailers. More than 200 people have now been identified as being involved in what prosecutors called "professional shoplifting." Solicitor General Lesley Thomson said specialist prosecutors had worked closely with a dedicated police inquiry team during the past year to dismantle shoplifting groups, who specialise in targeting expensive clothing and designer handbags. An alert system has now been set up to allow the authorities to monitor the activities of the shoplifters, improving the co-ordination of the investigation and prosecution of cases. scotsman.com

Crime Stoppers: Thieves hit 9 Target stores in Alabama and California Thieves are picking victims from one store and targeting a large retail chain to do their crimes. Investigators accuse the thieves of racking up nearly $20,000 in purchases. Investigators believe the thieves are traveling thousands of miles to get what they want. Investigators don't know if they are dealing with three people or four people. They do know it involves a lot of retails stores in several states. It all starts at the Bed, Bath and Beyond at the Summit Shopping Center. Deputies with the Jefferson County Sheriff's Office start their investigation with two people who went into the Bed, Bath and Beyond on April 22, 2015. Investigators talked with a customer who accuses the duo of taking her wallet. "It doesn't take long, maybe 10 or 15 seconds. She turns back around, gets an uneasy feeling and realizes her cash wallet was taken," said Sgt. John Pennington. The two people did not shop in the store, but decided to do business elsewhere. "Within a matter of minutes, maybe 15 minutes, they went straight to the target on Highway 280. The male suspect went on to purchase a dozen gift cards at that location totaling $18,000," added Sgt. Pennington. Sgt. Pennington told ABC 33/40 both left the Target store on Highway 280, caught up with a third person and hit Target stores in Decatur, Madison and Huntsville. Pictures from security cameras at those stores play a big part for investigators. "It's became apparent. The pictures look a little bit clearer. This is our cast of characters so to speak. Then it gets a little bit muddied again," added Sgt. Pennington. Investigators accuse the trio of returning south to use the gift cards at Targets in Homewood, Fultondale and Trussville. Sgt. Pennington soon learned about a fourth person. Pictures from two Target stores in California show investigators familiar faces from the Alabama stores. abc3340.com

Two more Georgia men plead guilty in Boise, ID credit card fraud case Rashine Kale, 38, and Jean Estinville, 26, both of Lawrenceville, pleaded guilty Tuesday to one count each of conspiracy to commit wire fraud and one count of aggravated identity theft. Kale admitted to making 21 purchases from seven different stores using credit cards with stolen account numbers. Boise police found 188 gift cards and pre-paid debit cards in a rental car Kale was using, along with three other cards found in his possession. Estinville made 14 purchases in three stores using six bogus credit cards. Police seized 55 gift cards and pre-paid debit cards from his vehicle, along with a watch he bought with a counterfeit credit card. The two men face up to 20 years each on the conspiracy charges and a mandatory two years on the identity theft counts. Kale is scheduled for sentencing on July 22, with Estinville to appear on Aug. 4. The two men were among 10 Georgia residents arrested by Boise police on Oct. 6 and charged with similar crimes. idahostatesman.com

UK: London luxury smash-and-grab raid teenage gang jailed A gang of teenage moped-riding armed robbers have been jailed for a spate of smash and grabs at some of London's most exclusive hotels and shops. Five men aged between 17 and 19 were found guilty of involvement in last summer's robberies, which saw jewellery worth up to £150,000 stolen each time. Kingston Crown Court heard they targeted business including the Dorchester Hotel and Rankins Jewellers. The men were jailed for between three and 10 years each. bbc.com
Walmart Serial Shoplifter defeats Cable Alarm with a Can of Paint An Iowa City man was arrested after allegedly pulling off a string of thefts at the Iowa City Wal-Mart that led to the loss of more than $3,000 worth of merchandise. According to police complaints, Shay Leonard Henderson, 44, of Iowa City had stolen or attempted to steal items from the Wal-Mart at 919 Highway 1 West five times in 2015. The known total of items stolen was $3,409.30, according to complaints. Henderson was charged with third-degree theft after being caught Jan. 31. On March 27, Henderson allegedly stole headphones and wine from the Wal-Mart, according to complaints, and then returned April 11 and stole a PlayStation 4 and 10 sets of headphones without being caught. On April 19, Henderson allegedly stole 20 video games, a laptop, beer and a cooler by placing all the items in the cooler and leaving the Wal-Mart without being caught, according to complaints. The stolen laptop was tethered to other computers with a cable that had an alarm on it, according to complaints. Henderson allegedly opened a can of paint and put the alarm inside. When he cut the cable, the alarm could not be heard because it was submerged in paint, according to the complaint. On April 30, Henderson stole three more laptops, according to complaints. press-citizen.com

Michigan Couple stole thousand in bottle return scheme A Pinconning, MI couple accused of using bottle return slips to scam thousands from a local grocery store is a step closer to trial. Tracy Albrecht, the Pinny Food Center store manager, reviewed bottle slip returns and surveillance camera footage. The footage showed LaBean approach a register without a customer or coworker present, open the drawer, take out cash, and put slips inside, Albrecht said. "I discovered there were some slips that looked like they had been cleaned off or looked redeemed that were months old, which was unusual," she testified. Faced with what appeared to be inappropriate conduct, Albrecht notified loss prevention. Later, investigators discovered bottle slips previously stored in a secured part of the building were missing, Albrecht said. The investigation determined that in August and September, Deana LaBean and her husband would come to the store two to three times daily and redeem bottle slips totaling hundreds of dollars, Albrecht said. Via bottle slip returns, the LaBeans stole $2,177.10 in August 2014 and $2,740.10 September 2014, Albrecht testified. mlive.com


H-E-B apprehends man stealing brisket in multiple Texas stores
An Austin man has been accused of being a serial brisket thief, according to an arrest affidavit. James Cordell Avery, 47, stole $414 worth of brisket from an H-E-B grocery store in Round Rock on Oct. 31, the affidavit said. It said a loss prevention manager saw Avery on surveillance video taking the beef out of the store, load it into a vehicle and leave. A Round Rock police officer said the man seen in the video was similar to Avery's driver's license picture, according to the document. The manager told police that Avery had also been identified shoplifting beef briskets at other H-E-B stores in Pflugerville and Austin, the affidavit said. A Pflugerville police detective also helped the manager identify Avery in a previous theft case, it said. Avery has eight convictions for theft from 2007 to 2013 in Travis, Williamson, Bastrop and San Patricio counties, the affidavit said. He was charged in November with the theft from the Round Rock store. It was not clear why the affidavit was not released until Tuesday. statesman.com
Do you have an ORC case to share?
Share your ORC news and help the industry grow

Retail Crime News

Sponsored by NuTech National
Police fatal shooting justified of suspect facing probation violation hearing after being charged with retail fraud Matthew Lundy was shot Feb. 17 by Eaton County Sheriff's deputies after his sport-utility vehicle went into a ditch and became stuck in Charlotte. Lundy, a convicted felon, had a gun. He was shot 10 times. Lundy's weapon - a derringer-style pistol - was not discharged, but Lloyd said audio recordings at the scene and marks on bullets in Lundy's gun indicate that he may have tried to fire it at officers before he died. Lundy sent text messages that he would die before going back to jail and that his life was over, the prosecutor said. Lloyd said, and had threatened suicide or suggested he might spark a confrontation with police that would end his life. His relationship with his girlfriend was in jeopardy and he was facing a probation violation hearing after being charged with retail fraud, Lloyd said. lansingstatejournal.com

Fraudsters convicted for counterfeit credit cards in Boise - male gets 2 yrs prison - female gets three yrs probation When the charge didn't go through last September, Motel 6 officials contacted Boise police. Officers arrived to find Johnson, 28, tossing several bogus credit cards out the motel room window. The cards had been used to purchase $3,124 in goods from several Boise stores, including T-Mobile, Rite Aid, Subway, Finish Line and Macy's. idahostatesman.com

Shots fired during Tourneau watch store smash and grab robbery in NYC yesterday Police say that three men entered the store wearing black suits, fedoras and white sneakers. One of the suspects was carrying a duffel bag that had "sport" written on the side. Two shots were fired during the incident but no one was hurt. A retired NYPD officer reportedly helped catch one of the suspects. myfoxny.com


Armed robbery suspect shot outside Gainesville, FL Winn-Dixie An allegedly armed man was shot by deputies outside a Gainesville grocery store after a robbery at a nearby post office Tuesday afternoon, authorities say. The Alachua County Sheriff's Office says GPD responded to a robbery call out at the North Main Street Post Office along Main Street around 3 p.m. GPD says the man pointed a gun demanded cash from the Post Office before riding away on a bicycle. Alachua County deputies responded to help and spotted the 50 year old suspect outside of the Winn-Dixie down the street on North Main. Deputies, along with witnesses, allege the man raised a gun so they fired shots, striking the suspect an unknown amount of times. The suspect survived the shooting and was taken to a nearby hospital, ACSO says. GPD and FDLE are conducting a full investigation at the shooting scene. firstcoastnews.com

Teen charged with murder, conspiracy in Pasco, WA shooting outside Fiesta Foods A 15-year-old Pasco boy who claims he participated in a deadly shooting because he needed to "put in work" for his gang was charged Tuesday with murder. Abraham Barajas is accused of meeting up with friend and fellow gang member, Christopher Pedroza-DeSantiago, and agreeing to kill a man because victim was wearing a rival color. The two allegedly argued Feb. 4 about who would pull the trigger before Pedroza-DeSantiago took the gun out, walked past Juan C. Melgoza in the parking lot of Fiesta Foods, turned and shot the 42-year-old Pasco man in the back. tri-cityherald.com

South Florida Latin Kings Gang Members Facing Racketeering Charges A total of 29 people have been charged, including 23 known members and associates of the gang Latin Kings, after a multi-agency law enforcement operation, set out to tackle violent crime, drug trafficking, firearm offenses, and gang activity in Broward. The U.S. Department of Justice announced the filing of federal charges against 29 defendants in five separate cases for their alleged participation in criminal misconduct. The charges include violent racketeering conspiracy, armed Hobbs Act robberies, a narcotics conspiracy, drug trafficking and firearms violations by convicted felons. The members of the Violence Reduction Partnership and participating agencies, including the United States Attorney's Office, Bureau of Alcohol, Tobacco, Firearms and Explosives (ATF), Drug Enforcement Administration (DEA), Broward Sheriff's Office, and several other law enforcement agencies contributed. cbslocal.com
Fairfield, CA Judge imposes 2-year sentence in Craigslist, credit card fraud case A 21-year-old Vacaville man who bilked gullible Craigslist shoppers and who used stolen credit card numbers to pay for customizing his car was sentenced Tuesday to two years behind bars. King's scam was simple. He touted $500 flight vouchers for $280 on Craigslist. Buyers sent money via Moneygram and got the voucher numbers. But when they tried to book flights, they discovered the voucher numbers had been canceled after Southwest Airlines employees learned they had been purchased with stolen credit card numbers - the same card numbers he also used to buy Audi auto parts online, which were shipped to addresses all within eyesight of King's home in Vacaville. Judge Wendy G. Getty ordered King not to own a cellphone and to stay off the Internet when he is paroled. dailyrepublic.com

Three Charged in Rue 21 Armed Robbery in Summersville, WV The robbery was reported at 7:40 p.m. Monday at Rue 21 at the Merchants Walk Plaza. According to the criminal complaint, Philip Ruiz walked into the store with a gun and demanded money from the register. Ruiz left the store with more than $300 in cash and jumped into a vehicle. A Summersville Police Officer responding to the scene noticed a vehicle matching the description of the suspect's car and started to follow it, but the driver took off. West Virginia State Police and Nicholas County Sheriff's Department were called to help in the pursuit. Investigators say the vehicle was finally pulled over. During the search of the vehicle, officers say they found $367 and several items of clothing that were worn during the robbery. Police say Andrew J. Bailey, 22, Ruiz, 24, and Brandon J. Lake, 24, were all arrested and charged with armed robbery. Police say one of the suspects threw a handgun out of the window when police were following their vehicle. No one was hurt in the robbery. wsaz.com

Another suspect pleads guilty in RadioShack robbery in Lake Charles, LA; 9 suspects tied to 28 RadioShack Robberies Another suspect in the armed robbery of a RadioShack store in Lake Charles, LA has pleaded guilty in state district court. The Lake Charles store and a RadioShack in Sulphur were robbed Jan. 24, 2013. Nine Texas residents were eventually arrested and indicted on numerous charges. All nine are accused of taking part in the Lake Charles robbery, while only five are charged in the Sulphur case. This week's court cases only pertain to the Lake Charles incident. The Sulphur robbery will be handled at a later date. On Tuesday, Stacey Parker pleaded guilty to one count of first-degree robbery. The 26-year-old Parker, of Highland, Texas, agreed to testify against co-defendants. Several of the nine are also suspects in armed robberies of RadioShack stores in the Houston area. KPRC-TV reported at least 28 stores were hit from 2011-2013. kplctv.com

Notorious bank robber 'Phantom Bandit' charged with theft in Barrington, IL A man known as the Phantom Bandit, one of the most notorious bank robbers in Canadian history, is behind bars in the Lake County jail accused of trying to steal more than $900 in liquor from a downtown Barrington grocery store. Gilbert Galvan, 58, also at times dubbed "The Flying Bandit," faces four counts of felony retail theft stemming from his arrest early Monday morning at a Jewel-Osco store, Barrington Police Chief David Dorn said. Dorn said police were called to the store after an employee noticed a man believed to have stolen liquor from the business a few days earlier walking through the aisles with a cart. When the man left the store with liquor and didn't pay, Dorn said, an officer arrested him in the parking lot. After police identified him as Galvan, Dorn said, he quickly admitted to being the "Phantom Bandit." Dorn said Galvan was released from federal prison in December after serving 15 years for bank robbery. dailyherald.com

Wood River, IL Police driving seized Hummer; used in Walmart Shoplifting cases A 2006 red Hummer H3 was recently added to the Wood River Police Department's fleet of vehicles after the truck was seized following a burglary of the Wood River Wal-Mart in February. Wood River Deputy Police Chief Dan Bunt said the Hummer will be a general-use vehicle for the department. On Feb. 23, 2014, Wood River police investigated theft of large-screen televisions from Wal-Mart. Wal-Mart's loss prevention department told police a white male, later identified as Brandon S. Tate, parked in the vehicle outside a fire exit, entered the store through the garden center and pushed two televisions out the fire exit, causing the alarm to sound. The following day, detectives located the red Hummer in Tate's driveway. Tate, 30, was interviewed and the vehicle was towed from the residence. The department filed for seizure of the vehicle under Article 36 of the Illinois Compiled Statutes (ILCS). While awaiting court proceedings on the forfeiture, Tate attempted to steal a television and other items from the same Wal-Mart in January while out on parole. Tate again parked outside the fire exit, and when he was confronted by a store manager he punched the manager in the face and fled. Police pursued Tate's vehicle and eventually apprehended him. The Madison County State's Attorney's Office ordered forfeiture of the vehicle to the Wood River Police Department on April 2. thetelegraph.com
Myrtle Beach Police investigate after $7,000 in jewelry taken from mall kiosk Myrtle Beach police responded after two men worked together to take about $7,000 in gold necklaces from a Coastal Grand Mall jewelry store. Officers were called about 6 p.m. Tuesday to Ocean Jewelers at the Coastal Grand Mall, where an employee reported the incident. Police obtained surveillance video from a neighboring store, which captured the theft taking place. Authorities said the two men spoke with the employee for about 10 minutes while looking at necklaces. The employee put a set of gold necklaces on the counter behind her in the middle of the kiosk, police said. One of the suspects distracted the employee by speaking to her about another necklace, while the other suspect reached across the display counter and grabbed the set of about eight necklaces that the employee set out. myrtlebeachonline.com

Ikea security guards in Singapore return bag with $20,000 in cash to owners Security guards at Ikea returned a bag that contained more than $20,000 in cash to a grateful customer in an incident that happened last month. The customer, known only as Henry, said he was shopping with his wife at the Tampines branch of the furniture store at around 7pm on April 27. He told Stomp: "My wife and I were at Ikea Tampines shopping for furniture for our new house. We went to try out the beds and my wife left her bags on the bed and left (to) continue shopping. I did not even realise I lost my bag at first." The bag contained his passport and more than $20,000 in cash. IKEA security staff had then apparently found it and told the reception to make an announcement for the lost bag. Henry and his wife, who were still in the store, heard the announcement. They rushed to reclaim their bag. straitstimes.com

Seal caught on camera waddling into fish market This is the moment a hungry seal decided to try its luck in the local fish market after jumping out of the ocean and heading into the shop. Customers at the store in Charleston, Oregon, were terrified after the huge animal leapt out of the sea and made its way through the market, searching for fish to snack on. The bizarre CCTV footage shows the seal enter through the automatic doors and investigate a bag that had been dropped on the floor by a frightened shopper. abc7.com
Alabama woman charged in $7.5 million stolen identity tax refund fraud ring

Johnstown, PA Store Owner sentenced to 5 years probation and $100,000 in restitution for sale of Counterfeit goods

Hobby Lobby Employee in Grove City, OH caught under-ringing $2,600 in merchandise to friends and family


Robberies and Burglaries
● Barth's Drug Store - Riverhead, NY - Armed Robbery
● BP - Piedmont, SC - Armed Robbery/ Shooting
● Circle K - Tucson, AZ - Armed Robbery
● Cumberland Farms - Orange Co, FL - Armed Robbery
● CVS - Visalia, CA - Armed Robbery
● CVS - Atlanta - Armed Robbery
● Dollar General - Seffner, FL - Armed Robbery
● Finksburg Pharmacy - Baltimore, MD - Armed Robbery
● Game Stop - Davenport, IA - Armed Robbery
● Krispy Kreme Donuts - Huntsville, AL - Robbery
● Rue 21 - Summerville, WV - Armed Robbery
● Shop 'n Save - Burke Co, NC - Armed Robbery
● US Cellular - Lynchburg, VA - Burglary
● Video Games Etc - Davenport, IA - Armed Robbery
● Vine City Supermarket - Atlanta, GA - Armed Robbery/ Clerk shot
● Walgreens - Pembroke Pines, FL - Shooting
● Walgreens - Carbondale, IL - Armed Robbery


Featured Job Listings
Sponsored by NuTech National
Feature Your Job Here For 30 Days -
70% Aren't On the Boards
VP of LP
Mattress Firm
Houston, TX
Mattress Firm
Director of LP
Lane Bryant
Columbus, OH
LinkedIn
Director of LP
PacSun
Anaheim, CA
PacSun
Director, LP Operations
Dick's Sporting Goods
Pittsburgh, PA
Dick's Sporting Goods
Director Global AP
KFC & PH
Plano, TX
YUM! Brands
Director of AP, Corporate
Dollar General
Nashville, TN
Dollar General
VP Supply Chain, LP & Safety
Ross Stores
Ft. Mill, SC
Ross Stores
Director of Corporate Investigations
Lowe's
Mooresville, NC
Lowe's
Director of Safety
Academy Sports & Outdoors

Houston, TX

Academy Sports & Outdoors


Dir, Pharmacy LP
Rite Aid
Camp Hill, PA
Rite Aid
Regional Dir AP
Rite Aid
Baltimore, MD
Rite Aid
LP Corporate Sr Mgr
JC Penney
Dallas, TX
JC Penney
Safety & Security Mgr
Kirkland's
Brentwood, TN
Kirkland's
AP Manager
Ralph Lauren
New York, NY
Ralph Lauren
LP Manager
Dunkin' Brands
Chicago, IL
Dunkin' Brands
Regional LP Mgr
Dunham's Sports
South Central KY, Central TN or NC
Dunham's Sports
Regional LP Mgr
Dollar General
Midland/Odessa, TX
Dollar General
Group LP Coordinator - Head Office
Cotton On
Los Angeles, CA
Cotton On
Sr Retail AP Specialist
REI
Bloomington, MN
REI
Coordinator, Corporate AP
Bi-Lo Holdings
Jacksonville, FL
Bi-Lo Holdings
Supervisor, LP
Ascena Retail Group, Inc
Pataskala, OH
Ascena Retail Group, Inc
LP Admin. Asst.
National Stores
Gardena, CA
National Stores
LP Operations Coordinator
Restoration Hardware
Corte Madera, CA
Restoration Hardware
LP Analyst
Restoration Hardware
Corte Madera, CA
Restoration Hardware
Market ORC Investigator
Macy's
New York, NY
Macy's
Implementation Expert/Project Mgr
LP Software
Worth, IL
LP Software
Sales Representative
NuTech National
Maitland, FL
NuTech National
National Account Manager
Vector Security, Inc
TBD
Vector Security, Inc

Limited Time Only - Post Your Multi-Unit LP jobs for FREE - Learn More Here

Daily Job Alerts


Appearing One Day Only
View our Internet Jobs Archives here
District LP Manager
Kroger
Madison, MS
Kroger
District LP Manager
Loblaw Companies Limited
Calgary, Canada
Loblaw Companies Limited
Dept Mgr LP & Safety
Lowe's
Riverhead, NY
Lowe's
Dept Mgr LP & Safety
Lowe's
Brockport, NY
Lowe's
Dept Mgr LP & Safety
Lowe's
Gordonsville, VA
Lowe's
Dept Mgr LP & Safety
Lowe's
Metairie, LA
Lowe's
Dept Mgr LP & Safety
Lowe's
Greenville, SC
Lowe's
LP Manager Hrly
Sears
Kokomo, IN
Sears Holdings Corp
LP Manager Hrly
Sears
Joplin, MO
Sears Holdings Corp
LP Manager Hrly
Kmart
Taft, CA
Sears Holdings Corp
LP Manager Hrly
Sears
Jackson, MI
Sears Holdings Corp
AP Team Leader
Target
Exton, PA
Target
ETL Assets Protection
Target
Manhattan Beach, CA
Target
AP Manager in Training
Walmart
Thibodaux, LA
Wal-Mart
AP Manager in Training
Walmart
Union, NJ
Wal-Mart
AP Manager in Training
Walmart
Gorham, NH
Wal-Mart
AP Manager in Training
Walmart
Fort Stockton, TX
Wal-Mart
AP Manager in Training
Walmart
Alma, AK
Wal-Mart
Regional LP Manager
L Brands
Cleveland, OH
L Brands
Regional LP Manager
L Brands
Detroit, MI
L Brands
Regional LP Manager
L Brands
Columbus, OH
L Brands

Home of the Industry's Original
On the Move

Denny DeMarcy was promoted to Senior Director of Loss Prevention for Dick's Sporting Goods.
Chris Cameron was promoted to District Loss Prevention Manager for TJX Canada/Winners Merchants International LP.
Matthew Brooks was promoted to Senior Manager, Investigations for DSW Inc.
Joshua Hamilton was promoted to Regional Investigations Manager for TJX Companies.

Post Your New Job or Promotion!
See all the Industry Movement


Your Career
Sponsor this section of the Daily
What Are Performance Reviews Really About? We have all gone through them. They are our opportunity to learn what we can improve upon and what we are doing exceptionally well. However, have you ever felt that your performance review just didn't seem to fit you? According to this study, variations in performance evaluations aren't really about the work performed. Everyone has their opinions

It's Performance Evaluation Time: Three Steps for Preparing Your Mid-Year Review Even if you don't give mid-year reviews, it is an excellent way to find out where you're going and how to get there in your organization. To prepare for your review, here are three steps you should take. List your goals

How to Document a Performance Review Performance reviews build up a lot of stress and while managers focus on what they are going to say, they forget the importance of documenting their impressions. By writing down your feedback, you can make sure that you're meeting the requirements of your organization and have an effective conversation with the employee. Here are some tips. Take down the facts

Managing Performance When It's Hard to Measure It's a constant struggle when it comes to accurately measuring performance of individual members. The typical approach is to assess it against a metric, but this process can be highly subjective. Here are some tips on creating a more flexible approach. Focus on opportunities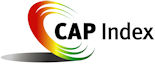 Tip of the Day
Sponsored by Vector Security
Surveys show that happiness at work significantly improves performance and productivity. It translates into higher energy levels, better reviews, faster promotions, higher wages, better health and overall a better environment. While it shouldn't be surprising it often times needs to be remembered. When fellow executives are unhappy for long periods or with their co-workers it needs to be addressed because productivity and overall team health will suffer. Attitudes are contagious and happier teams produce more and have better results. Is your team happy?

Just a Thought,
Gus







Upcoming Events
---

Recruiting?
Get your job e-mailed to everyone... everyday
Post on our Featured Jobs Board!
Reach your target audience in 2015 every day!
Request our 2015 Media Kit
update account / change e-mail
unsubscribe FEEDBACK
www.downing-downing.com

Advertise With The D&D Daily




36615 Vine Street, Suite 103
Willoughby, OH 44094
440.942.0671
copyright 2009-2019
all rights reserved globally