The D&D Daily Mobile Edition
May 14,

2015



The LP Industry's #1 News Source - Informing, Educating and Instilling a sense of community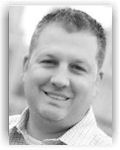 Damon Cavasin was promoted to Corporate Director, Asset Protection for SpartanNash. Damon was previously the Regional Director of Asset Protection for the retailer and has been with the company since 2013 where he started as a Senior Manager, Corporate Asset Protection. amon's extensive background in this industry will help him lead the AP division for this large food distributor. Damon also worked on the asset protection team at Target as an Executive Team Leader - Assets Protection, District Assets Protection Team Leader, and Sr. Business Partner, Assets Protection Operations. He earned his Bachelors of Arts in Criminal Justice from Western Michigan University and went on to acquire his Masters of Science in Criminal Justice from Michigan State University. Congratulations Damon!

News Brief
Sponsored by WG Security Products, Inc.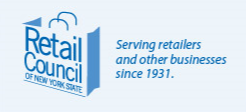 Retail Symposium on Shopping Equity and Racial Profiling - Free Event in NYC on June 11 Next month the Retail Council of New York State, in partnership with Macy's Inc., will host a "Retail Symposium on Shopping Equity" to help bring together retail executives and community leaders in a direct and engaging discussion about customer racial profiling. With a number of thought-provoking discussions planned for the event, attendees will examine community perspectives, lessons learned, and potential brand impact when it comes to creating a shopping culture in which all customers feel free to shop in a wholly welcoming environment. (To learn more about this free event, click here or scroll down further on today's Daily.) retailcouncilnys.com

Racial Profiling and the New 'Customer Bill of Rights' - See our 2014 interview with Ted Potrikus, President & CEO, Retail Council of NY State Back in January 2014, the Daily interviewed Ted Potrikus, President and CEO, Retail Council of New York State, for a discussion on the then newly adopted "Customer Bill of Rights," which was drafted and implemented after a series of high-profile accusations of racial profiling in NYC stores. The accusations shook the retail industry and caused LP programs throughout the country to review their practices and policies. In the LPNN interview (found here) Potrikus talks about the NYPD's stop-and-frisk policy, his interaction with civil rights leaders and how the LP industry can move forward in a positive way from this hot-button issue. We commend the Retail Council of NY State and all retailers involved for helping our industry continue to develop and grow by continuing the conversation on this important subject. d-ddaily.com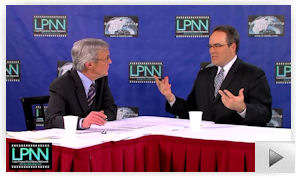 More Than "Chip-and-Pin" Is Needed to Fend Off Card Fraud
Annual costs of card fraud in the U.S. alone are estimated at $8.6 billion per year with forecasts calling for that figure to rise to $10 billion or higher by 2015, especially if the U.S. does not make significant progress with chip card adoption. In other countries outside of the US, magnetic strips have been replaced with embedded chips and the forgeable customer signature has been replaced with a Personal Identification Number (PIN), like the ones used on most debit cards. Perhaps it's been the adoption of debit cards over the years, but retailers claim that poll results show more than 80% of Americans are ready for "Chip-and- PIN" features.
According to Martin Warwick, FICO's fraud chief in Europe since "Chip-and- PIN" has been implemented, criminals had adapted their attacks to tactics that included pickpocketing, skimming, and ID theft. In France, where "Chip and PIN" has been used for many years, ID theft has spiked over 3,500 percent. Worse yet, "Chip-and- PIN" does not ward off against other security breaches.
The bottom line is a multi-tiered security approach that calls for retailers beefing up their cyber security defenses as well as deploying new and more secure payment processing platforms is the best path to reigning in card fraud.
forbes.com
New Yorkers Support 'Broken-Windows' Policing, New Poll Says
More than half of New York City voters support the quality-of-life law-enforcement tactic known as broken-windows policing, according to a new poll by Quinnipiac University. The survey released Wednesday found that 57% of respondents agree with broken windows, despite criticism the strategy has drawn from the left. A majority of voters in each of the five boroughs support it, as do half of black voters and a majority of white and Hispanic ones. Phil Walzak, a spokesman for Mayor Bill de Blasio, said the mayor remains committed to broken-windows policing.
wsj.com
Polo Ralph Lauren to restructure & achieve over $100M annual expense savings" & cut 5% full-time workforce - any LP Jobs?
One reason might be that same-store sales fell 4 percent in the quarter, due in part to slower tourist traffic. The company said it will continue to make investments in stores and development of retail concepts. Ken Odeluga, a senior market analyst at City Index, said "There's really no window-dressing the fact that it was not the strongest of quarters nor years at Ralph Lauren, and this quite naturally shifts a lot of the focus to the forthcoming year."
wwd.com
CVS Strikes $22M Deal With Feds In Fla. Oxycodone Probe
CVS Health Corp. has entered into a $22 million agreement to resolve allegations relating to two of its stores in Sanford, Florida, which lost their controlled substances licenses for filing suspicious orders for the painkiller oxycodone two years ago. The settlement completes an investigation stemming from the DEA's crackdown on Florida's epidemic of "pill mills" that saw the state become the "nation's epicenter for the illegal distribution of prescription drugs," the DOJ said. The two Central Florida pharmacies were suspended from selling controlled substances in February 2012, after the DEA claimed that the stores had purchased unusually large quantities of oxycodone between 2008 and 2011, much of which had been diverted for illegitimate purposes.
"CVS Health is committed to the highest standards of ethics and business practices, including complying with all federal and state laws governing the dispensing of prescriptions and related record-keeping requirements, and is dedicated to reducing prescription drug abuse and diversion while ensuring access to appropriate, effective pain medication for patients with a legitimate need," the company said.
law360.com
NLRB Judge Says Several Macy's Handbook Rules Unlawful - Union at the door in Mass.
The Macy's Inc. employee handbook's restrictions on sharing employee information and other activities violate the National Labor Relations Act, a National Labor Relations Board judge ruled Tuesday in a charge brought by a United Food and Commercial Workers Union local in Massachusetts. Administrative Law Judge Joel P. Biblowitz ruled that provisions in the retailer's handbook that restrict the use of employees' information, bar the use of the company's intellectual property and require employees to consult with the company before participating in a government investigation violate the section of the NLRA that bans interference with employees' right to organize and engage in related activities. Judge Biblowitz ordered Macy's to fix the handbook's deficits and provide employees with the amended pages, and otherwise steer clear of violating the NLRA.
law360
Corporate customers claim fraud at Pilot Flying J truck stops went further & other firms who had settled overlooked it
The remaining customers who refused to settle say their lawsuit has uncovered a deception that other firms overlooked.
The trucking companies say they agreed to buy fuel from Pilot in return for special rates. Those rates often were represented as "cost" plus a few cents. Four companies suing Pilot in federal court say they were led to believe that "cost" was Pilot's actual fuel cost. In reality it was based on an industry average.
greenevillesun.com
Ongoing Saga - Fired CEO & Founder of American Apparel, Dov Charney sues American Apparel for $20M libel suit
H&M Seeking Thousands of Workers in U.S. - Opening 60 stores this year - Upping the minimum wage battle - a few LP jobs?
Claiming that H&M promoted 4,500 people in the U.S. over the last five years, Kulle said the company
pays about 24 percent above minimum wage in New York City, and 20 percent higher in other parts of the country.
In addition to the usual pensions and 401 Ks and medical and dental benefits, he said H&M offers more exotic benefits such as pet insurance and a day off for birthdays. It's planning to aggressively open in America, the company on Thursday launched its first ever national campaign to hire thousands of employees.
wwd.com
Why Risk Managers Are Confused About Drones - Modern day skeet shooting & Watch out the Sky is falling - LP's New Risk
"Keep in mind that people have been killed by model aircraft over the years. It's not often, but if a model aircraft with a decent speed comes at you, it can happen." Thomas Fioretti, chief risk engineering officer for Zurich North America, said that using drones can be a safer alternative for risky jobs, for example, where the alternative may be sending a person to scale heights in order to conduct inspections. Yet he said that a full picture of risks is particularly important as companies wrestle with the make-or-buy decision of whether to hire their own drone operators or outsource the operations to experts. "There is risk from a liability if they do take it on themselves," he said. Because drones are so new, there's limited actuarial data to guide pricing, and companies seeking insurance coverage may find a capricious market.
Editor's Note:
This is moving at light speed now with recent FAA signs that they're relaxing rules for Amazon. So the issue will be securing the drones merchandise movement and being able to confirm delivery.
wsj.com
Pep Boys reduces shrink with gamification
Gamification can help to create lasting moral behavior change. Applying game mechanics - such as earning points, overcoming challenges and receiving badges and awards - supports employees' natural desire for competition, achievement and recognition. Employees can participate in a short periods of daily game play while questions pop up to reinforce ethics training. Because gamified learning is fun, it ties ethics learning to a feeling of enjoyment. So, when employees recall the information they've learned, it triggers a pleasant emotional response - one of the surest methods to shift attitudes and ingrain ethical behavior when confronted with challenging situations. Take Pep Boys, for example. The automotive aftermarket retail chain knew ongoing reminders to its 19,000 employees to do the right thing were critical to reinforce its loss prevention training.
The company decided to implement a gamified e-learning program to continually reinforce corporate policies around loss prevention.
For 30 to 90 seconds each day, associates answered quick, targeted questions related to their training. The system then repeated questions at various intervals until associates demonstrated mastery of corporate ethics topics. The effect was phenomenal.
Not only did overall shrink rates drop, but also Pep Boys saw a significant increase in calls to its employee theft hotline.
clomedia.com
C&S Wholesale Grocers will close three New Jersey food distribution centers it acquired in the 2014 bankruptcy of Associated Wholesalers Inc
The facilities, located in Carteret and Avenel, N.J., will cease operations on or about July 12. Distribution responsibilities will shift to other facilities in the surrounding region.
supermarketnews.com
Five Below to open 70 stores in 2015
Schnucks to build $100M distribution center in North St Louis Co, MO
Nordstrom Hiring 1,000 Employees for New Vancouver Store - Includes LP Jobs!
Quarterly Same Store Sales Results
Jack in the Box Q2 comp's up 8.9%
Canadian Tire Q1 comp's up 4.7%, FGL Sports up 8.6%, Mark's up 5.5% with retail segment revenue up 1%
J.C. Penney Q1 comp's up 3.4% with sales up 2.1%
Kohl's Q1 comp's up 1.4% with sales up 1.3%
Roundy's Q1 down 1.6% with net sales up 13.8%

Retail Symposium on Shopping Equity
June 11, 2015
John Jay College of Criminal Justice, NYC
8 a.m. - 7 p.m.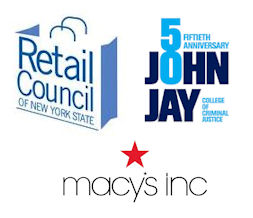 The Retail Council of New York State, in partnership with Macy's, Inc., will host a full-day symposium addressing shopping equity on Thursday, June 11 at the John Jay College of Criminal Justice in New York City. The "Retail Symposium on Shopping Equity" will unite retail executives and community leaders in a direct and engaging discussion about customer racial profiling. We're planning a number of thought-provoking discussions to examine community perspectives, lessons learned, and potential brand impact. We will discuss and share strategies to help create - across the entire retail spectrum - a shopping culture in which all customers feel free to shop in a wholly welcoming environment.

We are confident that the day's participants will leave the symposium with greater insight to the complex issues we face today. And community leaders will see firsthand the industry's desire to affect positive change.

This is a fully-sponsored event and free of charge to attendees. We ask only for your engaged and thoughtful participation.

Space is limited and will be handled through reservations to this inaugural event on a first-confirmed, first-welcomed basis. The event begins with an 8 a.m. breakfast and concludes with a post-symposium reception from 5-7 p.m.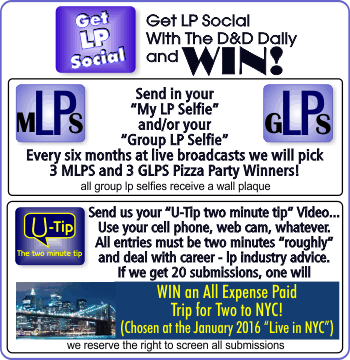 All the news - One place - One Source - One Time
The D&D Daily respects your time
& doesn't filter retail's reality
Report Your News!
(content subject to approval)



Sally Provides Update on Payment Card Investigation - Confirms Breach
"We believe it is in the best interests of our customers to alert them that we now have sufficient evidence to confirm that an illegal intrusion into our payment card systems has indeed occurred. However, we will not speculate on the scope of the intrusion as our forensics investigation is still underway," said Chris Brickman, President and CEO. prnewswire.com

U.K. updates cybercrime law allowing for life in prison sentence - In Nigeria they'll hang-em Cyber criminals in the U.K. could receive a life sentence for their crimes after updates were issued to the country's Computer Misuse Act earlier this month. The recent amendment says a person could deserve life in prison if they have committed an "unauthorized act" when they knew it was unauthorized, Forbes reported. Additionally the person had to know it would cause "serious damage" to "human welfare or to national security," or the person has to be "reckless as to whether such harm was caused." Meanwhile, in Nigeria, a separate cybercrime law was passed this month that says any attack on critical national infrastructure that causes a death will be sentenced to death through hanging. scmagazine.com

Retailers stand to save millions from asset tracking with RFID Retailers have focused on inventory management as the major driver for RFID adoption. Other industries have deployed RFID for asset management and access control use cases. The UK's Marks & Spencer, which is now tagging nearly all of its inventory representing 500 millions items a year, is aggressively pursuing asset tracking for equipment like roll cages and display racks. The move could save the retailer millions in cost avoidance. Macy's is using RFID to drill deep down into the purchasing process. A leader in retail deployment, Macy's is taking advantage of cycle counting in its stores to acquire a better understanding of the boxes and bags that are consumed with purchases. Several retailers are considering tracking store associates as a way to boost worker productivity. Some retailers are also beginning to inquire about cross-referencing the location data from RFID with loss prevention programs to get a better indication of who might be involved with theft. Retailers that already have beacon and Wi-Fi technology deployed can integrate those technologies with RFID badges on employees to create sophisticated paging systems. rfid24-7.com

New International Board Members Join PCI Security Standards Council In Its Global Fight Against Payment Fraud and Data Breaches Board to Provide Direction on International Payment Security Standards Taking Shape Over Next Two Year Term - Payment Cards, Online Purchases and Mobile Payments All Affected.

New leadership joined the international fight against cybercrime today as the PCI Security Standards Council (PCI SSC) announced election results for its 2015-2017 Board of Advisors. The PCI Security Standards Council works with organizations around the world to protect businesses and consumers against data theft by continuously developing new payment security standards, cybersecurity training courses and certification programs. The organization's board represents the PCI community of nearly 1,000 Participating Organizations and security assessors worldwide. pcisecuritystandards.org

Would retail staff report a data breach? New survey says maybe not Two-thirds of workers in the retail sector would not report a serious data protection breach to their employer, if they thought it would get one of their colleagues into trouble, new research has revealed. Despite the risk to their employer of criminal proceedings and heavy fines, 65% of retail workers said they would keep quiet about such matters, according to the study from telecoms and IT firm Daisy Group. "When it comes to data security, all too often businesses focus purely on IT processes and forget about the staff that will be using them." "As our research identified, human error is one of, if not the most likely source for data security issues, and fear of reprisal is a powerful force." essentialretail.com

Why Your New #Chip-and-Pin Card Reader Might Not Be Ready For Use First on equipment - "there is somewhat of a backorder in the the industry. The two largest manufacturers, Ingenico and Verifone, are ramping up. Don't think that all of a sudden there will be a flood of equipment available in the market." "Retailers need to come up with a plan." Based on this and comments from vendors like Verifone, retailers should consider getting a solution in place now - even if it is not exactly what they would like and then perhaps a year down the road, when the situation has eased, consider switching to another type of terminal. Ms. McInerny also pointed out that only about half of the equipment is being shipped with encryption, and at the same time, business is growing exponentially. Retailers should find out NOW if their device needs injection and make plans to either have it done remotely, or to ship their terminal to an authorized center. pointofsale.com

Vendor Spotlight




BlueTracs: Changing The Game on ORC

LP Innovations introduces their revolutionary product, BlueTracs in their first ever comprehensive guide to the features and benefits of BlueTracs technology. This guide will take you through the evolution of Organized Retail Crime and give insight to this billion dollar epidemic sweeping our nation's retailers. Prepare yourself for shocking statistics and how LP Innovations is using BlueTracs to change the game on ORC.


Click here to get your free download!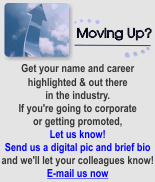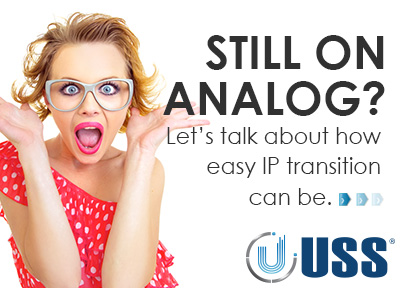 Loss Prevention News Network

PwC's Loss Prevention Strategy & Analytics Team
A client-specific advanced risk/analytical model

A thorough and transformative approach to LP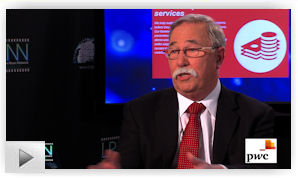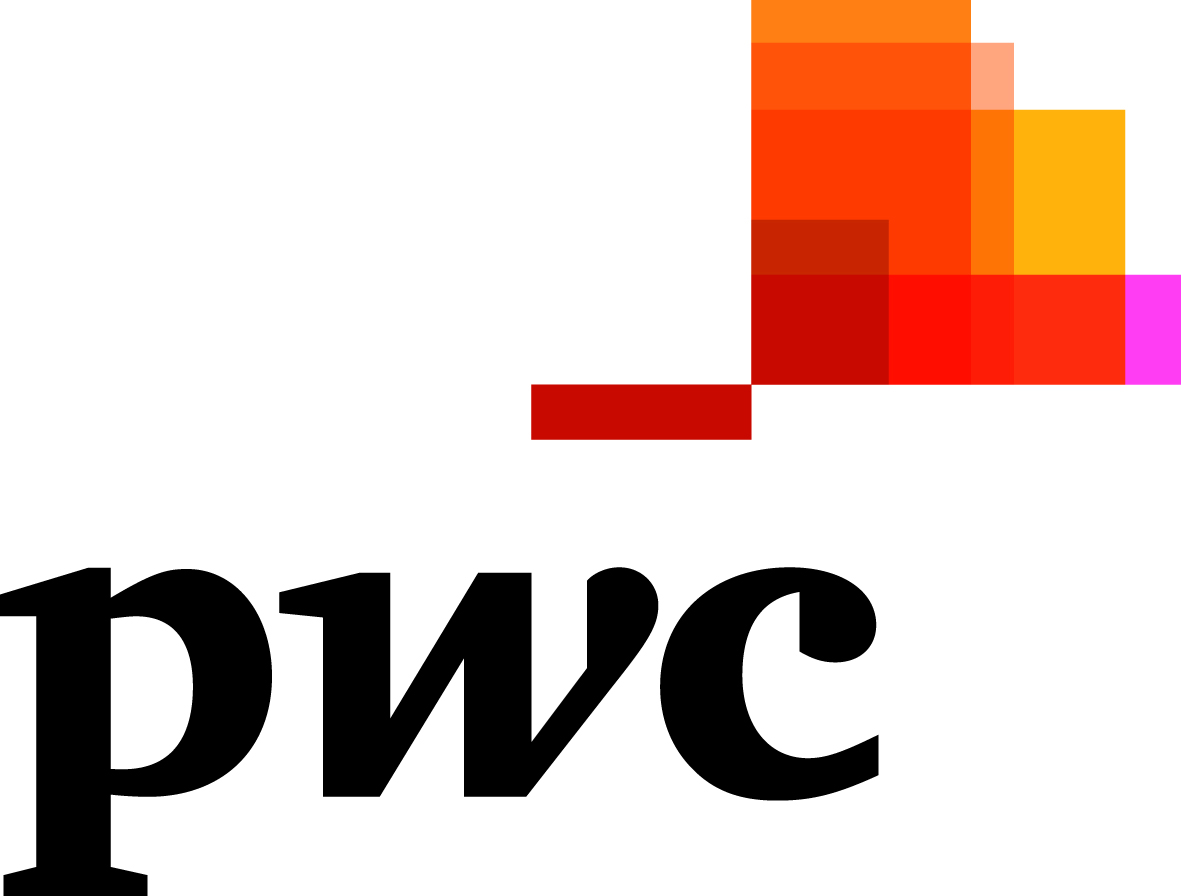 PwC's Loss Prevention Strategy and Analytics (LPSA) team helps organizations understand where their loss prevention function is today and how to move closer towards the goal of continuous improvement by performing a cross functional analysis of the processes that impact loss or operational performance. Bill Titus, Managing Director, PwC, talks about the evolution of the LPSA program in this LPNN interview. Working with 80% of the Fortune 1000 retail and consumer businesses and over 20,000 partners and staff dedicated to the retail and consumer practice, PwC can offer a wealth of resources to any LP or AP team.

---
In this LPNN Quick Take, Amber shares some staggering stats on cybersecurity and Joe shares his strong point of view on the subject.


Solution Providers, have a video or commercial you want to publish? Contact us.



2015's Let's Get LP Social
We still want your Group LP Selfies - So keep them coming retail LP teams!

Submit a group selfie of you and your LP team and you could get a plaque. Please submit a high resolution photo (300 dpi) and logo at 5" wide for your printed plaque, and if you have a tagline or slogan either from your team or from the company, please send it to us as well for inclusion on the plaques and here on the Daily. Click here for more details.
New to the D&D Daily, "My LP Selfie"!
Got a Smartphone, webcam or camera? Snap a picture of yourself and send it in to the Daily! Let's see what all our LP folks are up to!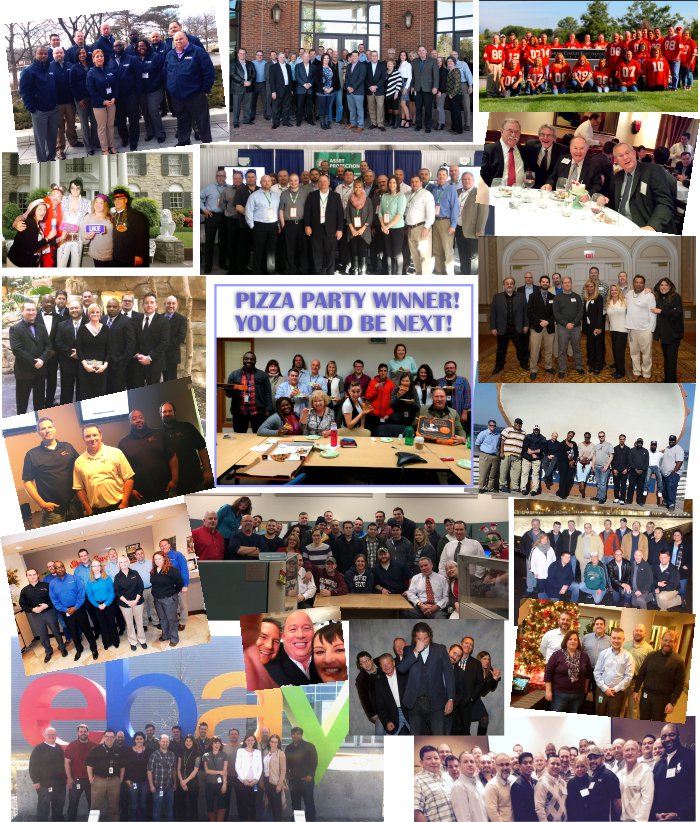 View all the selfies here!

Sponsored by:



In Memoriam

April Kirsch, Loss Prevention Trailblazer, Passed Away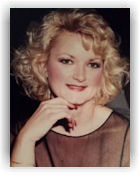 April Kirsch passed from our lives on May 5TH,. Besides being a devoted mother and wife she was one of the trail blazers for women in the Loss Prevention Industry. Her career started in 1977 with JC Penney. She moved to the May Company were she became one of the first female LP Managers in the St. Louis region. Another first for April was becoming the VP of Loss Prevention for Salkin & Linoff, a 560 national specialty store chain. After her LP tenure she worked for various vendors and created the company ASK which worked with retailers and vendors over a ten year period. She is survived by her husband Stanley, her children Krista (Kenny), Laura (Devan), Keith (Jennifer) and of course her grandchildren Cooper, Brianna & Christiana.

She will be remembered for her smile and grace and caring about others more than herself.
* 4/23/56 to 5/5/15 *

e-commerce

Sponsored by The Zellman Group
How much is Walmart spending on e-commerce? Increasing spending by 30% In any given year we'll spend $12 billion to $13 billion on capital expenditures, and we're still going to build a lot of stores. However, this year we will increase spending on e-commerce initiatives by 30%, including fulfillment centers and the technology spend we need to do, to between $1.2 billion and $1.5 billion. I expect that to continue for the next year at least. cfo.com

Small retailers grow steadily online
If Google Inc. decides to tweak its search results ranking algorithm or Facebook Inc. switches up users' news feeds to favor sponsored posts, it can have a major impact on a small e-retailer's business and require big adjustments in strategy. Small web retailers also must compete with e-retail behemoths like Amazon.com Inc., W.W. Grainger Inc. and Wal-Mart Stores Inc. that possess strong brand loyalty and seemingly unlimited budgets to invest in aggressive marketing tactics, vast inventory and the latest and greatest technology innovations. Still, Second 500 merchants managed to collectively grow web sales 14.4% in 2014 to $6.047 billion from $5.284 billion in 2013-that's slightly below the 15.4% growth in total U.S. e-commerce as measured by the U.S. Commerce Department. internetretailer.com

Bitcoin Wallet Uses Comprehensive Multi-Factor Security The device features a robust security apparatus employing a fingerprint sensor, a small screen, and a GSM chip. In order to authenticate a transaction, the user presses the bitcoin button, scans a QR code using Case's camera, and performs biometric authentication via the fingerprint sensor. Each device comes with its own unique built-in key, and Case keeps a corresponding, encrypted key in its online database. There's also a third key in an offline vault, which can be used to recover bitcoins in the event that a user loses their Case. mobileidworld.com

Amazon working on drones that will deliver items to wherever you are Drone deliveries hey? What could be more convenient than having the milk for your cereal arrive fresh each morning, or that forgotten dinner ingredient plonked down on the doorstep just as you fire up the stove? Well, details now revealed in an Amazon patent application suggest that if its Prime Air drones do materialize, they mightn't just be limited to making house calls. The application outlines plans for drones that track a customer's GPS position, flagging the possibility of having items brought to you even when you're out and about. "With the implementations described herein, a user now has the ability to choose "Bring It To Me," the patent states. "With this option, the actual location of the user is determined and the UAV delivers the item to the current location of the user... For example, the user may identify their current location by allowing Global Positioning System ("GPS") data to be provided by their mobile device." gizmag.com

"Fraud is not a person - it is a dynamic grouping of statistics that deviate from the norm."
Stuart B. Levine, CFI, CFCI
CEO, The Zellman Group & Zelligent

ORC News
Sponsored by Security Resources
Counterfeit credit card cigarette smugglers & fraudsters indicted by DOJ in North Carolina The indictments generally allege that DIALLO, BAH, and JALLOW, were engaged in a scheme to acquire, among other things, large quantities of cigarettes in North Carolina and elsewhere using counterfeit gift and debit cards. The indictments further alleged that conspirators acquired stolen credit and debit card data from sources on the internet, and received the stolen data in the form of internet email accounts to which they had access. It is alleged that the conspirators used the stolen credit and debit card data to fraudulently re-encode cards for later use to purchase cigarettes and other items. The conspirators would generally travel from one store to another in a vehicle during a single trip to acquire a large volume of cigarettes. Other conspirators would then transport the cigarettes to other states to be resold at a profit. justice.gov

Thieves steal phones from AT&T stores in Indianapolis, then apologize Indianapolis Metropolitan Police are searching for a pair of thieves who stole cell phones from at least a dozen AT&T stores in central Indiana. Detective Craciunoiu says the suspects are fast and have gotten away with thefts in Indianapolis, Anderson, Greenwood and possibly Hendricks County. The thefts have all occurred during business hours, mostly after noon. "Retail dollar amount that we're looking at so far is maybe around $15,000 to $20,000," Craciunoiu said. The thieves seem to be picky about what they take. They're only stealing from AT&T stores, and they're only stealing Samsung Galaxy 5 and 6 model phones. "They're all display phones," Craciunoiu told FOX59. "And they're all phones that have been tethered by some kind of security device of some kind." The man casually approaches a display table and picks up two cell phones. In less than 5 seconds, he's able to detach the phones from the anti-theft cables they were connected to. Then, he runs out the door with employees chasing him. The suspect was in and out of the store in 23 seconds. "There's been a phrase uttered to employees," Craciunoiu said. "Something to the effect of, 'I'm sorry I have to do this, I'm just trying to feed my family.'" fox59.com

Man walks off with 22 pairs of shorts from Palm Beach Gardens store A man walked into a store in the 3100 block of PGA Boulevard, selected 22 pairs of shorts and without trying any of them on walked out without paying. The store's loss prevention officer was able to provide police with a description of the perpetrator and the vehicle he fled in. The shorts were worth over $1,300. palmbeachpost.com

Two charged with credit card fraud over $4,000 at Wallingford, CT Wal-Mart Two New York men accused of making over $4,000 in purchases with fraudulent credit cards at Wal-Mart appeared in court Wednesday. Idris Aliyu, 25, of Brooklyn, NY, was charged with first-degree forgery, four counts of credit card theft, third-degree larceny, two counts of third-degree identity theft, and possession of less than half an ounce of marijuana. Kayode Usman, 34, of Brooklyn, NY, was charged with third-degree larceny, conspiracy to commit third-degree larceny, and six counts of credit card theft. Police said that on April 29 Wal-Mart staff reported two men were trying to make purchases with fraudulent credit cards. Three detectives observed the men make a transaction before arresting them. myrecordjournal.com

UK: John Lewis Employee admits to $17,000 of Apple product theft from store in Cambridge A former stock room assistant at John Lewis admitted de-frauding his employers of 11,000 pounds worth of Apple goods. Francis Chemine, of Rule Gardens, Fordham, abused his position by stealing and selling computer equipment via email during a seven-month period. The 33-year-old was caught after nearly $6,300 worth of "media equipment" was discovered in his work locker during a random check. Anthea Harris, prosecuting at Cambridge Magistrates' Court, said: "The defendant had been employed at John Lewis as a stock taker for some four years and during a routine search by staff , they found a bag with $6,300 worth of tech, all about $235 each. cambridge-news.co.uk
Do you have an ORC case to share?
Share your ORC news and help the industry grow

Retail Crime News

Sponsored by NuTech National
1 Killed, 1 Injured In Shooting Outside FoodSmart Urban Market in Chicago One man was killed and another man was injured in a shooting Wednesday night in the parking lot of a Logan Square neighborhood store on the Northwest Side. Jonathan Garcia, 19, and a 33-year-old man got into a fight with two other males about 11:10 p.m. outside FoodSmart Urban Market, 2901 W. Armitage Ave., when one male pulled out a gun and fired shots. Garcia was shot in the chest and was later pronounced dead. The 33-year-old man was shot in the shoulder and neck area, he is listed in stable condition. cbslocal.com
Driver shot by Police after trying to run over Officer at Aventura Mall A driver in an Aventura Mall parking garage was shot and wounded by a police officer Wednesday after he refused to pull over and then accelerated toward the officer, Aventura police said. The officer fired a shot, or shots, hitting the suspect on the second floor of the garage near Bloomingdale's department store. The driver, who had a female passenger, was in a stolen burgundy four-door Honda, said Aventura Police Sgt. Chris Goranitis. The incident happened about 12:20 p.m. when the Aventura police officer, who was not identified, attempted to walk up to the Honda on a traffic stop and to question the driver, identified Thursday as Kenneth Taylor, 19. But Taylor accelerated, aiming the car toward the officer, Goranitis said. "This person drove in a reckless manner with no regard for anyone around him," Goranitis said. The officer fired at Taylor, who kept on going, Goranitis said. He struck a parked police car and a wall in the garage, Goranitis added. Taylor suffered a non-life-threatening gunshot wound and was taken to Aventura Hospital in custody. No one else was injured. miamiherald.com
'Shoe Sensation' major theft ring investigation ongoing in Indiana New details have been released in the case of a southern Indiana man who was arrested in March, connected to a major theft. Police said William Robertson stole thousands of shoes as part of a major theft ring. According to recently filed court documents, in September Robertson stole a semi-trailer loaded with nearly 5,000 pairs of shoes from a Shoe Sensation warehouse in Jeffersonville, Indiana. Detectives said Robertson sold some of the shoes to a New Albany consignment shop. Then, they said in March, he cut the lock on another Shoe Sensation trailer, taking several boxes of shoes from it. Police said he returned later that day, stole a trailer in the area and used it to steal hundreds more pairs of shoes. The investigation into the theft ring continues and more arrests are expected. wlky.com

Rite Aid Burglars led San Diego Sheriff's Department on a 100 mph Chase Two people were in jail Thursday morning after breaking into a Rite Aid in Lakeside and leading deputies on a high-speed chase, the San Diego Sheriff's Department said. A burglary alarm sounded at the Rite Aid at 9532 Wintergardens Boulevard around 1:30 a.m. Deputies saw a silver SUV behind the store when they arrived, causing a man and a woman to jump into the vehicle and speed off. They led deputies on a high-speed pursuit, driving the wrong way along freeways at speeds of 100 miles per hour. Sheriff's deputies eventually caught up to the burglars after about ten minutes on Vista de la Valle Road in Rancho San Diego. They found 13 bottles of Crown Royal and five cartons of cigarettes in the SUV, all of which were returned to the Rite Aid from which they were stolen. fox5sandiego.com
Thieves crash jeep into Bloomingdale's in Palo Alto, CA A trio of bandits are on the run after backing a jeep through a Bloomingdale's store during a smash and grab. Security cameras recorded the smash and grab in California. The thieves stuffed high-priced jewelry into their jeep and then drove back through the shattered glass door. Police are searching for the thieves who were long gone, along with the loot. 6abc.com
San Antonio Police Officer faces second theft-related charge A San Antonio police officer was arrested on theft-related charges Wednesday night for the second time in eight days. SAPD spokesman said in a statement that the officer is a three-year veteran who works with Central Patrol. Although police would not identify the officer, David Nieto, 31, was listed on the Bexar County Central Magistrate Office arrest list as of 11:07 p.m. Wednesday. The record shows he was arrested at 6 p.m., facing a charge of destroying/concealed writing, otherwise known as retail fraud. Salazar said police arrested the officer at a North Side store, but were unable to release the exact location as of Wednesday night. On May 5, Nieto was arrested and accused of trying to steal "a large amount" of ammunition from Academy Sports. ksat.com
Lawrence, KS man Indicted on Wire Fraud Charges in connection with Credit Card Scheme 31-year-old Lawrence man was indicted Wednesday on ten counts of wire fraud, U.S. Attorney Barry Grissom said in a news release Thursday. Jawad Obaid is alleged to have gotten credit cards from Capital One, Chase Bank and U.S. Bank and used their rewards program websites to make online purchases from businesses selling on the sites, Grissom said. This generated "tens of thousands" of reward points to his accounts from the credit card companies. Obaid is alleged to have canceled the online purchases within 24 hours of payment, then used the built up rewards points from the voided purchases to redeem $143,000 in cash rewards in the form of checks and direct deposits to his accounts, Grissom said. If Obaid is convicted of the charges, he could be sentenced to up to 30 years in federal prison and a $250,000 crime for each count, Grissom said. ljworld.com

Three suspects sought for $5,000 credit card fraud in San Mateo and San Carlos, CA Police are asking for the public's help in identifying three suspects who tried to purchase $5,000 in goods from a store last month using a fraudulent credit card account. The three suspects were seen entering a business in the 1000 block of N. Rengstorff Avenue on April 19 at around 2 p.m. and attempted to buy the goods using the personal information of someone else to set up the credit card. Police said they suspect that all three people were involved in similar attempts in both San Mateo and San Carlos. mv-voice.com

5 more arrests in check fraud ring in Sault Ste. Marie, MI Five suspects were all arrested and arraigned on felony charges as detectives continue to unravel a bad check ring that was cracked in April. The initial wave of arrests included three suspects last month on criminal enterprise and conspiracy to commit fraud counts. Back in April, detectives had compiled evidence against the three men pointing to a criminal operation where they utilized fraudulent personal checks to put into local accounts only to access those funds with automatic teller machines. Since the first three were arrested, detectives sifted through various financial records to determine that others were involved in the fraudulent transactions, building cases against the five individuals named in the latest court cases. sooeveningnews.com

Two Baltimore Corrections Officers charged with burglarizing and looting a 7-Eleven store during Baltimore riots Tamika Cobb and Kendra Richard, who work at Baltimore City jail, were allegedly captured on video looting from a convenience store during last month's riots. On Wednesday, they were both suspended from their jobs without pay, according to a statement released online by the Maryland Department of Public Safety and Correctional Services. The statement details how intelligence officers reviewed video footage of rioters looting a closed 7-Eleven store in the 300 block of West Baltimore Street on the night of April 25 following a tip-off. Upon examination of the video, captured on the first day of major unrest after Gray's April 19 death, they determined that Cobb and Richard were among the looters leaving the store with merchandise. dailymail.co.uk
Dollar General Employee accused of Arson in Stevens Point, WI
An employee of Dollar General in Stevens Point is accused of using paper plates and a lighter to start a fire last week that damaged the store and forced customers to evacuate. Brian Kraus, 18, of Stevens Point, is accused of intentionally starting the May 7 fire at the store at 3260 Church St. No one was hurt in the fire, but customers were forced to flee the store before firefighters arrived. Kraus appeared Thursday in Portage County Circuit Court by video conference from the Portage County Jail on a charge of arson of a building. Kraus told police he had been cooking food in a microwave in the back of the store and thought that might have been the cause of the fire, Portage County Assistant District Attorney David Knaapen said during the hearing. In a later interview with police, though, Kraus admitted to starting the fire intentionally. stevenspointjournal.com

Hobby Lobby Employee in Loveland, CO assaulted during a $3 shoplifting; 2 charged with Robbery On Friday two men were arrested on charges of class 4 felony robbery after reportedly shoplifting $3.18 worth of beef jerky from Hobby Lobby, according to public records. Andrew Dutrow, Greeley, and Justin Delay, Loveland, were booked into the county jail; Delay was reported to have had $1,777.57 in cash on hand when he was arrested. Reports indicate the men were approached by a Hobby Lobby employee around 5 p.m. Thursday and asked to leave the store because they were playing with a store-owned wheelchair. A witness statement indicated that as the men were leaving, a piece of beef jerky, taken from the store, fell out of Dutrow's pocket. As the employee attempted to block their exit and issue them a no trespassing order for shoplifting, reports say Delay offered to pay for the beef jerky. When the employee told him no, Delay grabbed the man by the shirt, yanked him out of the way and began pushing him backwards by his arms as Dutrow left the store. reporterherald.com

Manhattan's Tourneau watch heist suspect is Teenage Valedictorian A teenage valedictorian is a suspect in a $700,000 raid on a New York watch heist carried out by a gang dressed like the Blues Brothers, it has emerged. Three men, all dressed in suits, carried out the heist at the Tourneau store on Madison Avenue in Midtown, Manhattan. Police have since arrested Omar Rawlins, 19, who, according to his lawyer, is an 'academic leader' at Roads Charter School in Brooklyn. The details emerged as the 19-year-old appeared for arraignment at Manhattan Federal Court. According to the New York Post, Assistant US Attorney Jessica Lonergan told the court that Rawlins was an 'extremely dangerous' member of the Crips gang. dailymail.co.uk
50 Cent Not a Suspect in $250,000 Vegas jewelry Robbery Case Police say 50 Cent isn't a suspect in an investigation of a Los Angeles jewelry store owner's complaint that he was attacked and robbed of jewelry in Las Vegas. Police Officer Larry Hadfield said Wednesday (May 13) that police haven't positively identified a suspect. But Hadfield says the musician, whose legal name is Curtis James Jackson III, has been ruled out in the investigation of a May 2 complaint alleging a robbery at or near boxer Floyd Mayweather Jr.'s gym in Las Vegas. Celebrity website TMZ reported Tuesday that LAX Jewelry owner Robert Marin reported he was robbed of a diamond watch and chain valued at some $250,000. The alleged attack occurred hours before the Mayweather-Manny Pacquiao fight in Las Vegas. billboard.com


Suspects surrender in attempted $1,000 Acme robbery in Lower Southampton, PA A 23-year-old Northampton man who is accused of assaulting a supermarket employee who tried to stop him from stealing nearly $1,000 in groceries has turned himself in. His 22-year-old accomplice also surrendered Wednesday. Patrick Mullen turned himself in late Tuesday, hours after a surveillance photo of him and his accomplice - who police identified as Randy Brovender, also of Northampton, was released to the media and posted on social media. Brovender was arraigned before Waltman on Wednesday and released on $50,000 unsecured bail. He is also charged with four felonies, including robbery, conspiracy and aggravated assault and related misdemeanors. buckscountycouriertimes.com

Hamden, CT man arrested after Home Depot Armed Robbery A Hamden man has been arrested for allegedly robbing a Home Depot in North Haven. According to police, on February 13, 2015, 47-year-old Frankie Moore entered the Home Depot at 111 Universal Drive in North Haven. Police say he picked up a chainsaw and tried to leave the store without paying when a female employee confronted him. Moore took a handgun from his jacket and pointed it at the woman's face. Police say Moore then left the store and got into a tan SUV that someone else was driving. The store employee was not injured during the incident. Moore was arrested outside of his Hamden home Thursday morning and was charged with Robbery First Degree and Larceny Sixth Degree. wtnh.com

True Value Hardware store damaged by Arson in Oskaloosa, IA

Serial Shoplifter in Dublin, Ireland concealing merchandise inside her umbrella, she has 114 previous convictions

Gordon's Jewelers in Henderson, NV the victim of an Armed Robbery

Robberies and Burglaries
● AT&T - Petaluma, CA - Burglary
● BP - Anderson Co, SC - Armed Robbery/ Murder
● Country Corner Carry - Highland Co, OH - Armed Robbery
● Dollar General - Beaver Falls, PA - Armed Robbery
● Dollar General - West Mifflin, PA - Robbery
● Family Dollar - West Mifflin, PA - Robbery
● Family Dollar - Lawton, OK - Armed Robbery
● Guffy's Market - Jefferson Co, MO - Burglary
● Jernegan's Health Mart Pharmacy - New London, CT - Armed Robbery
● Long John Silver's - Moore, OK - Armed Robbery/ Mgr Stabbed
● Main St Mart - League City, TX - Armed Robbery
● Mifflin General - Jackson, TN - Burglary
● Rite Aid - San Diego, CA - Burglary
● Sprint - Monroe, LA - Armed Robbery
● T-Mobile - El Cerrito, CA - Robbery
● Village Groomer - Pitt Co, NC - Armed Robbery/ Assault
● Walgreens - Humble, TX - Armed Robbery
● Wing Camera - DeKalb Co, GA - Burglary
● 7-Eleven - Lower Merion, PA - Robbery


Featured Job Listings
Sponsored by NuTech National
Feature Your Job Here For 30 Days -
70% Aren't On the Boards
VP of LP
Mattress Firm
Houston, TX
Mattress Firm
Director of LP
Lane Bryant
Columbus, OH
LinkedIn
Director of LP
PacSun
Anaheim, CA
PacSun
Director, LP Operations
Dick's Sporting Goods
Pittsburgh, PA
Dick's Sporting Goods
Director Global AP
KFC & PH
Plano, TX
YUM! Brands
Director of AP, Corporate
Dollar General
Nashville, TN
Dollar General
VP Supply Chain, LP & Safety
Ross Stores
Ft. Mill, SC
Ross Stores
Director of Corporate Investigations
Lowe's
Mooresville, NC
Lowe's
Director of Safety
Academy Sports & Outdoors

Houston, TX

Academy Sports & Outdoors


Dir, Pharmacy LP
Rite Aid
Camp Hill, PA
Rite Aid
Regional Dir AP
Rite Aid
Baltimore, MD
Rite Aid
LP Corporate Sr Mgr
JC Penney
Dallas, TX
JC Penney
Safety & Security Mgr
Kirkland's
Brentwood, TN
Kirkland's
AP Manager
Ralph Lauren
New York, NY
Ralph Lauren
LP Manager
Dunkin' Brands
Chicago, IL
Dunkin' Brands
Regional LP Mgr
Dunham's Sports
South Central KY, Central TN or NC
Dunham's Sports
Regional LP Mgr
Dollar General
Midland/Odessa, TX
Dollar General
Group LP Coordinator - Head Office
Cotton On
Los Angeles, CA
Cotton On
Sr Retail AP Specialist
REI
Bloomington, MN
REI
Coordinator, Corporate AP
Bi-Lo Holdings
Jacksonville, FL
Bi-Lo Holdings
Supervisor, LP
Ascena Retail Group, Inc
Pataskala, OH
Ascena Retail Group, Inc
LP Admin. Asst.
National Stores
Gardena, CA
National Stores
LP Operations Coordinator
Restoration Hardware
Corte Madera, CA
Restoration Hardware
LP Analyst
Restoration Hardware
Corte Madera, CA
Restoration Hardware
Market ORC Investigator
Macy's
New York, NY
Macy's
Implementation Expert/Project Mgr
LP Software
Worth, IL
LP Software
Sales Representative
NuTech National
Maitland, FL
NuTech National
National Account Manager
Vector Security, Inc
TBD
Vector Security, Inc

Limited Time Only - Post Your Multi-Unit LP jobs for FREE - Learn More Here

Daily Job Alerts


Appearing One Day Only
View our Internet Jobs Archives here
AP Manager
BJ's Wholesale Club
Paramus, NJ
BJ's Wholesale Club
AP Manager
BJ's Wholesale Club
Bangor, ME
BJ's Wholesale Club
AP Manager
Home Depot
Cherry Hill, NJ
Home Depot
LP Supervisor
JCPenney
Johnson City, NY
JCPenney
LP Supervisor
JCPenney
Langhorne, PA
JCPenney
LP Specialist
Fry's Loss Prevention
Tolleson, AZ
Kroger
LP Specialist
Kroger
Cedar Hill, TX
Kroger
Dept Mgr LP & Safety
Lowe's
Kingston, MA
Lowe's
AP Manager in Training
Walmart
Heber City, UT
Wal-Mart
AP Manager in Training
Walmart
Richfield, UT
Wal-Mart
AP Manager in Training
Walmart
Mount Juliet, TN
Wal-Mart
AP Manager
Sam's Club
Woodstock, GA
Wal-Mart
AP District Mgr
Rite Aid
New Orleans, LA
Rite Aid
LP Manager Hrly
Kmart
Pierre, SD
Sears Holdings Corp
LP Manager Hrly
Kmart
Crofton, MD
Sears Holdings Corp
LP Manager
Sears
Buena Park, CA
Sears Holdings Corp
Sr Analyst, LP
Sears
Hoffman Estates, IL
Sears Holdings Corp
LP Manager
Macy's
Clay, NY
Macy's
LP Manager
Macy's
Sanford, FL
Macy's
Area LP Mgr
HEB
Houston, TX
HEB

Home of the Industry's Original
On the Move

Damon Cavasin was promoted to Corporate Director, Asset Protection for SpartanNash.
Andre Asprelli was named Asset Protection Investigations Supervisor for Price Chopper Supermarkets.

Post Your New Job or Promotion!
See all the Industry Movement


Your Career
Sponsor this section of the Daily
This is Why Leadership Requires Mentorship
If we never failed at anything, we wouldn't know how to alter our paths so that we made it to success. One of the most important dynamics at play in this process is finding a mentor to guide you through the failure. Not only do they provide you with some accountability but also listen to your problems. Support system

The Leadership Behavior That's Most Important to Employees Civility not only enhances your performance and influence but it is also positively associated with being perceived as a leader. Being respectful benefits everyone around you as well as yourself. Here are some key steps to show your employees respect. Ask for feedback

To Win People Over, Speak to Their Wants and Needs Practicing empathy causes you to step outside your comfort zone to be able to understand where someone is coming from. But it's necessary in order to exercise influence and building trust in the workplace. If you can grasp the wants and needs of those around you, chances are you will be more successful. Win them over

Employee Recognition: Cost-Free to Provide, Costly to Neglect A new study found that only 20% of employees feel strongly valued at work! Employee recognition is important , yet it often falls to the wayside. At no cost to you, recognizing someone's work can only benefit your organization. Show your thanks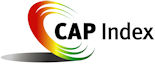 Tip of the Day
Sponsored by Vector Security
Progress or moving forward has as much to do with which way you're facing as anything else. If you stay focused on facing your customer and not your internal team then you might find success is a little closer than you think. This goes for the vendor and for the retailer, as we all have customers to serve both internally and externally. And while it's impossible to always stay facing them the mere thought of it will bring you back a little faster if you just remember that your ultimate success is driven by your customers whether its individual stores or companies. Much too often we all tend to get lost in the politics of our inner group and use it as a means of avoiding having to accomplish difficult tasks. But all you've got to remember is to turn around and face the customer and then you'll be back on track getting things done and moving forward.

Just a Thought,
Gus







Upcoming Events
---

Recruiting?
Get your job e-mailed to everyone... everyday
Post on our Featured Jobs Board!
Reach your target audience in 2015 every day!
Request our 2015 Media Kit
update account / change e-mail
unsubscribe FEEDBACK
www.downing-downing.com

Advertise With The D&D Daily




36615 Vine Street, Suite 103
Willoughby, OH 44094
440.942.0671
copyright 2009-2019
all rights reserved globally