The D&D Daily Mobile Edition
May 18,

2015



The LP Industry's #1 News Source - Informing, Educating and Instilling a sense of community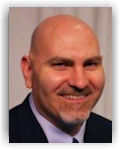 Shannon Hunter was promoted to Director, Supply Chain, Corporate & International Loss Prevention for Office Depot this past January. Shannon was previously the Director, Loss Prevention Operations & International for the retailer since last January. Shannon has been a part of the loss prevention team for OfficeMax, before it merged with Office Depot, since 1998 where he started as a District Loss Prevention Manager. Since then he has held such positions as Sr. District LP Manager, Territory LP Manager, Manager Corporate Loss Prevention and Director of Corporate Loss Prevention Operations. He has also worked for Venture Stores, Sears, Roebuck and Co. and Montgomery Ward as Loss Prevention/Asset Protection Manager. Shannon earned his Bachelor of Science degree in Business Administration with a concentration in Management from Truman State University. Congratulations Shannon!

Mike Keeler was named Head of Safety for Bloomin' Brands. Mike was previously the Global Safety Leader, YUM Brands for over twenty years before taking on this new role. He has also held loss prevention leadership level positions for Little Caesars as the Director of Security and for 7-Eleven as a Loss Prevention Manager. Mike earned his Bachelor's degree in Criminal Justice from Eastern Michigan University. Congratulations Mike!

News Brief
Sponsored by WG Security Products, Inc.
Ohio Nixes Felony Conviction Question On Job Applications - Wal-Mart, Target and other major retailers have removed it too
The state of Ohio on Friday announced that it is removing the checkbox for past felony convictions from its civil service application, following in the footsteps of several other states and cities that have nixed it as part of the "ban the box" movement. Beginning June 1, Ohio's governmental agencies will no longer include on their civil services applications a question requiring applicants for state employment to disclose felony convictions, according to Ohio Department of Administrative Services Director Robert Blair. Under the new policy, applicants will only be asked about felony convictions if they land an interview, which will give them an opportunity to explain their past offenses and subsequent rehabilitation to interviewers, he said. All final candidates for state employment will undergo a criminal background check, he said.
Wal-Mart Stores Inc., Target Corp., Home Depot Inc. and Bed Bath & Beyond Inc. and other major companies have also removed the conviction question from their initial application forms, according to the group.
Ohio's announcement comes about a month after Virginia Gov. Terry McAuliffe signed an executive order blocking agencies in that state from using the box on their job applications. McAuliffe's signing came after about 200 civil rights and social justice groups on March 25 sent a letter to President Barack Obama asking him to take executive action prohibiting federal employers from posing the conviction question to most job applicants, according to the National Employment Law Project. The group says
roughly 70 million adults in the U.S. have arrests or convictions that can make it harder for them to find work. In 1998, Hawaii was the first to remove the box from its applications. Since then Colorado, Connecticut, Delaware, Georgia, Illinois, Maryland, Massachusetts, Minnesota, Nebraska, New Mexico, Rhode Island, Washington, D.C., and more than 100 cities and counties have also banned the box.
law360.com
Shoplifting arrests at Eagan Outlet Mall raise question of bias
Nearly 85 percent of those arrested or cited in connection with shoplifting calls at Eagan's new outlet mall were people of color, according to a Star Tribune analysis of nearly 1,000 calls to police in the first eight months the center was open. The percentage of blacks and other minorities arrested or charged with shoplifting offenses at Eagan's Twin Cities Premium Outlet was higher than at nearby Burnsville Center, in all of Minneapolis or at a similar outlet mall in Albertville.
Eagan police say the mall has attracted organized and sophisticated shoplifting rings, but say they typically rely on the mall and store security to report suspected shoplifting.
Mall officials deny that they or the retailers are singling out any particular group. "We would never put up with any evidence of racial profiling," said Les Morris, a spokesman for the group that owns the Premium Outlets chain. He declined to comment further without reviewing the reports himself.
"I would be stunned to see that the majority of people doing the shoplifting there are those people of color they're picking up," said Jim Bonilla, a professor emeritus at Hamline University whose studies include organizational behavior and diversity. "We tend to see what we're looking for."
Bonilla, the Hamline professor, said the mall's early numbers suggest a case of "cultural incompetence" where those looking for shoplifters begin with a set of biases. And it could deter shoppers from going to the mall, he said. Let's put aside the issue of social justice - this is bad business," Bonilla said.
startribune.com
Go Inside the World of Counterfeit Goods - ABC News 2020 Friday night episode
Re-Posted - Director of Loss Prevention for PACSUN in Anaheim, CA This job has been posted for a few months now and quite frankly it's not uncommon to take such time. Contrary to public opinion LA isn't a huge market for senior LP executives and coupled with the cost of living, current housing market, and the fact that east coast executives are far less likely to move to the west coast and you've got a difficult job to fill. Over the years we've seen these type jobs take as long as a year to fill. So it's not what some would think, like well they must not know what they want, it's really about just finding the right executive. So don't let the lengthy process interfere with your thought process should you be looking for a directorship. linkedin.com

Marvin Ellison Talks a Profitable Penney's by 2017 With a little more than two months before he takes the reins as J.C. Penney Co. Inc.'s chief executive officer, Marvin Ellison has set a goal: Profitability by the end of 2017. Ellison, president and ceo-designee of Penney's, told shareholders at the annual meeting here Friday that the midtier retailer will move into the black by adding a total of $3.55 billion in sales and reaching $1.2 billion in earnings before interest, taxes, depreciation and amortization by the end of 2017.

Ullman and Ellison both emphasized that building customer loyalty is key to the growth strategy and was the main focus at a conference and pep rally for all store general managers in March - the first such meeting Penney's has held in five years. Developing a "warrior spirit" among associates, a term borrowed from the enthusiastic corporate culture at Southwest Airlines, means empowering sales associates to take care of customers and establish the emotional connection that engenders loyalty, Ellison noted. wwd.com

Obama to limit military-style equipment for local police departments The decision follows a set of recommendations from a working group Obama set up after the unrest last year in Ferguson, Mo., where police wearing body armor and riding in armored trucks subdued protester. The federal government will stop providing weaponized aircraft, bayonets, grenade launchers, large-caliber firearms and armored vehicles that run on tracks, according to White House officials. latimes.com

Ascena Retail Group buying owner of Ann Taylor, Loft stores for about $2.16 billion Ann Taylor will join a stable of retail clothing stores owned by Ascena, including Lane Bryant, Justice, Dress Barn and Cacique. Ascena, based in Mahwah, New Jersey, owns about 3,900 stores in the U.S. and Canada. Ann had 1,030 Ann Taylor, Ann Taylor Factory, Loft, Loft Outlet and Lou & Grey stores in 47 states, the District of Columbia, Puerto Rico and Canada as of Jan. 31. brandonsun.com

Kering Sues Alibaba Again Over Counterfeit Luxury Goods The owner of luxury brands that include Gucci and Yves Saint Laurent has for the second time in a year sued Alibaba over what it says are sales of counterfeit goods on the Chinese e-commerce giant's websites. The filing names several vendors from Alibaba's sites and says they copied Kering brand names in products that were shipped to New York. nytimes.com

Toys R Us to close NYC Icon - F.A.O. Schwarz on Fifth Avenue store - Rent's Just Too Much Toys "R" Us is also on track to shutter another of the city's signature stores, the Toys "R" Us in Times Square, when the lease expires in January. chainstoreage.com

Century 21 Department Store Selects Mi9 Retail Merchandising and Business Intelligence to Replace Legacy System Mi9 Retail, the premier provider of enterprise retail merchandising, business intelligence and store operations software, announced last week that Century 21 Department Store has selected Mi9 Retail to replace its current systems. Century 21 found the superior technology, rapid implementation, single-product integration and low support requirements of Mi9 Retail extremely competitive in terms of total cost of ownership. Century 21, legendary for its exceptional offering of designer merchandise at discount prices, was in need of a merchandising and analytics system that would streamline business operations. Century 21 identified Mi9 Merchant as the perfect solution that delivers the functionality and actionable analysis to enable its teams to work more efficiently and effectively. prnewswire.com

More lenient return policies put shoppers in the driver's seat With many online competitors now offering free return shipping, stores' return policies may get more lenient to remain competitive, said Marshal Cohen, a retail analyst at the NPD Group in New York. In March, Target extended the return policy on 32 of its private-label brands to one year instead of 90 days. Cohen believes other retailers will follow Target with longer return windows. "You'll see more retailers carrying that forward," he said. On the other hand, Bed, Bath & Beyond is an example of a retailer pulling back slightly on a too lenient policy. Bed, Bath & Beyond recently announced it would deduct one-fifth of the purchase price from returns without a receipt, after customers were finding a way to make a 20 percent return on their money by using a coupon on the original purchase and then getting full merchandise credit. Sears, Target, Wal-Mart, Costco and Office Depot generally give 30 to 90 days. You may disagree, but these are good times for consumers in many ways. Store pickup, free delivery, price-comparison apps and price matching are all putting shoppers in the driver's seat as never before. The Better Business Bureau of Minnesota believes that price matching may be the reason they've seen a decrease in complaints about return policies. startribune.com

Should Homeland Security be Raiding Flea Markets? We're reminded that as flea market season gears up, the agency tasked with cracking down on terrorists has also in recent years been cracking down on flea markets. In 2010, the U.S. Immigration and Customs Enforcement (ICE) Office of Homeland Security Investigations (HSI) made headlines when it targeted flea markets in South Florida that were suspected of selling counterfeit trademarked goods. The ICE-HSI explained it played a leading role in investigating the production, smuggling and distribution of counterfeit products and combating intellectual property rights (IPR) violations. In addition to counterfeit designer clothing and accessories, it said it targeted products that pose disturbing risks to public safety and security, including counterfeit pharmaceuticals and technology components. The raids have been ongoing. Last year, agents hit Boston area flea markets and seized three tractor trailers worth of alleged counterfeit items between two flea markets with a retail value of approximately $30 million. Not only that, they arrested a whopping 42 individuals and seized 13 vehicles. ecommercebytes.com
New Posting - Director of Safety & Loss Prevention for Schneider National

American Apparel sues former CEO and founder Dov Charney for Violations of His Standstill Agreement

Simon Property to invest $1B in key malls

Nordstrom opening 5 full-line stores and 27 Nordstrom Rack stores in 2015


Last week's most popular news article --

New Yorkers Support 'Broken-Windows' Policing, New Poll Says
More than half of New York City voters support the quality-of-life law-enforcement tactic known as broken-windows policing, according to a new poll by Quinnipiac University. The survey released Wednesday found that 57% of respondents agree with broken windows, despite criticism the strategy has drawn from the left. A majority of voters in each of the five boroughs support it, as do half of black voters and a majority of white and Hispanic ones. Phil Walzak, a spokesman for Mayor Bill de Blasio, said the mayor remains committed to broken-windows policing. wsj.com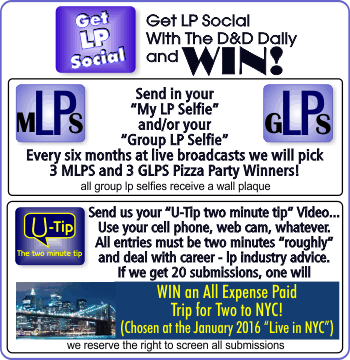 All the news - One place - One Source - One Time
The D&D Daily respects your time
& doesn't filter retail's reality
Report Your News!
(content subject to approval)



The Millennial Security Risk
Millennials (ages 22 to 31) are now the single largest generation in the U.S. workforce, according to the U.S. Bureau of Labor Statistics. Millennial employees are more likely than their older colleagues to behave in ways that put corporate data at risk. Sixty-four percent of millennials use employer-owned devices for personal use, for example, as opposed to 37 percent of baby boomers. In addition, 35 percent of millennials modify their default settings, compared to just 8 percent of baby boomers.

When asked, 27 percent of millennials admitted accessing "not safe for work" content such as public WiFi, personal email and social media sites on devices used for work, versus only 5 percent of baby boomers. And 25 percent of millennials said they believe they compromise IT security, compared with 5 percent of their boomer counterparts. Millennial attitudes toward workplace security differ from their older colleagues because millennials are digital natives who practically grew up online.

The big takeaway for IT security teams is the need for more flexible security policies, Midgley added. "Because millennials grew up in a connected world, their expectations are different than those of previous generations. As millennials move into the workforce and up the corporate ladder, organizations need to be more adaptive with security policies," he said. "Gone are the days of having one generic policy for all employees. More progressive organizations are looking at having policies that allow certain flexibility in how employees use technology but also provide guidelines around clear ramifications."

Ramifications are important, Midgley said, given two other statistics from the report: Half of respondents said security was not their responsibility, and 30 percent said there should be no penalty for losing company data. esecurityplanet.com

How retailers can protect against security breaches Symantec recently released its annual Security Threat Report, which unveiled shocking statistics about the state of security in retail. The report revealed that 11 percent of all security breaches happened in retail; the only field harder hit by security breaches was the health care industry. Even more unnerving, the percentage of breaches in which sensitive financial information was exposed doubled to 36 percent, and the retail sector was responsible for 59 percent of all identities exposed in 2014. Any retailer who's been hit with a security breach knows that it's not only financially costly, but it also negatively harms a merchant's reputation among consumers - and that can have repercussions for years, as both Target and Home Depot have experienced. In addition to updating to an advanced payments system, there are tangible steps that merchants can take to ensure the highest levels of security to protect their patrons' privacy.
| | |
| --- | --- |
| ● | Don't store credit card information in the front-end of your point of sale system. So long as a credit card system is in place, thieves will attempt to hack it. Storing credit card data in the front-end of your system leaves cardholders' data vulnerable to being hacked. |
| ● | Do not store credit card information in the cloud. Data in the cloud is also susceptible to hackers. Moreover, while many payments systems communicate between the point of sale and the cloud, find a provider that uses security certificates. |
| ● | Make sure that credit card information goes directly from the card swipe into the payment processor. How do you implement steps one and two above? By keeping your POS out of reach altogether. A P2PE-certified device prevents attacks by sending encrypted card data directly from the card swipe into the payment processor. None of the customer's information even touches the point of sale or the cloud. |
| ● | If you have to store credit card information, tokenize it. Tokenization creates a unique encrypted token the first time a credit card is swiped. The next time the customer comes in and makes a purchase, the token will be charged rather than the credit card, precluding the need to re-swipe or send it to the processor. |
| ● | Use POS security features that help you identify theft. Many point of sale security features are widely unused by smaller merchants, who could ultimately save millions of dollars by investing in fraud mitigation technology. Look for solutions that mitigate risk by tracking the sales personnel who login to process transactions via video and passwords. securityinfowatch.com |
RILA details retailers' actions on data security on Capitol Hill The Retail Industry Leaders Association spoke out in Washington, D.C., last week on the steps retailers are taking to protect against data breaches. Brian Dodge, executive VP, communications and strategic initiatives at RILA, testified at the House Financial Services Committee hearing, "Protecting Consumers: Financial Data Security in the Age of Computer Hackers," Thursday, May 14. In his testimony, Dodge outlined the major steps taken by the retail community to enhance cybersecurity throughout the industry, including an investment of more than $8 billion to upgrade payment terminals to accept more secure chip-based credit cards. Dodge also urged banks to issue Chip-and-PIN credit cards instead of the less secure Chip-and-Signature cards, which lack the two-factor authentication protection that has reduced fraud in Europe and Canada. While highlighting current efforts on the part of the retail industry to combat cyber-attacks and share threat information, Dodge also voiced support for federal data breach legislation that clears up regulatory confusion to better protect and notify consumers in the event of a successful attack. drugstorenews.com

As the number of payment- and POS-related breaches continues to rise, solution providers should be stepping up to help By now, everyone who does business in the retail vertical should be well aware of the serious nature of data breaches that have occurred and continue to occur. However, being aware of the problem and taking steps to fix it appear to be two different things. A recent survey of Business Solutions' VAR and ISV readers showed that approximately 45 percent of solutions providers offer no PCI- or security-related services to their retail customers. There are a few reasons for this. Many VARs (value-added resellers) believe that security is outside of their core competency. Because they've not taken the time and spent resources to make it a competency, security regulations like the PCI Data Security Standard (DSS) are overwhelming and something an uneducated VAR will avoid. To be fair, payment security does seem like a moving target and something some VARs may have given up chasing. However, waiting for things to settle or for there to be clarity is unrealistic. Security is an ongoing journey, not a destination. bsminfo.com

Survey: Three in four shoppers use mobile in-store

Vendor Spotlight


Protect Your Fuel Dispensers from Card
Skimming Devices Being Installed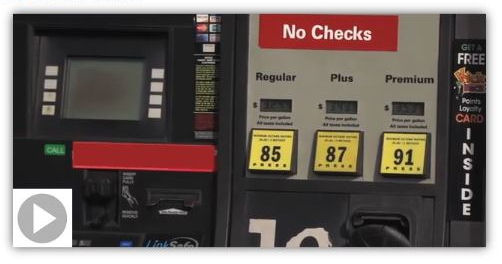 InstaKey presents its latest addition to Convenience Stores, Fuel Centers and the Grocery Marketplace - The InstaKey Fuel Dispenser Lock Program. Protect your profits from fuel theft and your customer's data from credit card skimming with the same unique technology used to secure your stores. This program consists of restricted keys that are individually serialized, rekeyable lock cylinders that can be rekeyed with a simple turn of a key, cloud-based key tracking software, and audit reporting capabilities. Is it time to change your locks in your fuel dispensers?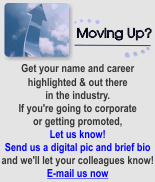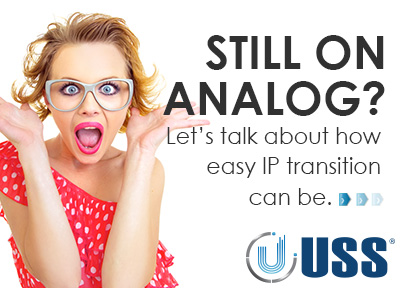 Loss Prevention News Network

PwC's Loss Prevention Strategy & Analytics Team
A client-specific advanced risk/analytical model

A thorough and transformative approach to LP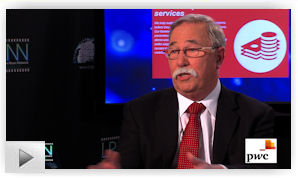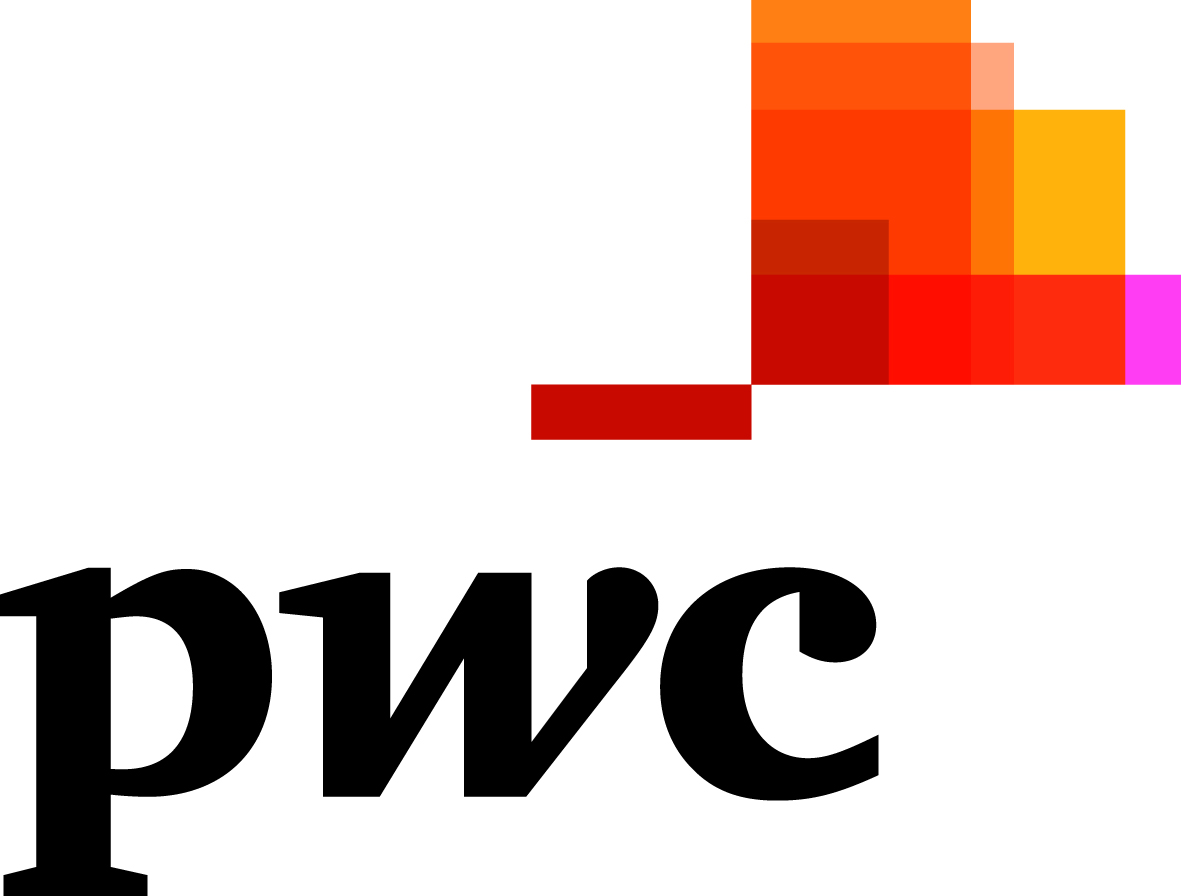 PwC's Loss Prevention Strategy and Analytics (LPSA) team helps organizations understand where their loss prevention function is today and how to move closer towards the goal of continuous improvement by performing a cross functional analysis of the processes that impact loss or operational performance. Bill Titus, Managing Director, PwC, talks about the evolution of the LPSA program in this LPNN interview. Working with 80% of the Fortune 1000 retail and consumer businesses and over 20,000 partners and staff dedicated to the retail and consumer practice, PwC can offer a wealth of resources to any LP or AP team.

---
In this LPNN Quick Take, Amber shares some staggering stats on cybersecurity and Joe shares his strong point of view on the subject.


Solution Providers, have a video or commercial you want to publish? Contact us.


2014 LP Team Group Selfie Review
Showcasing each team in order!
Your Team - Your Pride

Tilly's Loss Prevention Team at Huntington Beach

"If It's Not Here, It's Shrink"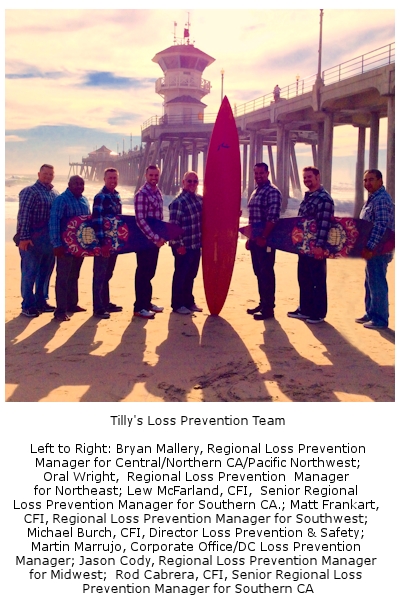 *Published on October 30, 2014
View all the selfies here!
Sponsored by:


---
2015's Let's Get LP Social
We still want your Group LP Selfies - So keep them coming retail LP teams!

Submit a group selfie of you and your LP team and you could get a plaque. Please submit a high resolution photo (300 dpi) and logo at 5" wide for your printed plaque, and if you have a tagline or slogan either from your team or from the company, please send it to us as well for inclusion on the plaques and here on the Daily. Click here for more details.
New to the D&D Daily, "My LP Selfie"!
Got a Smartphone, webcam or camera? Snap a picture of yourself and send it in to the Daily! Let's see what all our LP folks are up to!

e-commerce

Sponsored by The Zellman Group
"Fraud is not a person - it is a dynamic grouping of statistics that deviate from the norm."
Stuart B. Levine, CFI, CFCI
CEO, The Zellman Group & Zelligent

ORC News
Sponsored by Security Resources
Dozens rounded up as suspects in Berks County, PA crime ring; 28 of 38 suspects sought are in custody Police have pulled the plug on a massive crime ring accused of causing chaos across Berks County. "I think it's going to make a huge dent," said District Attorney John Adams during a news conference Friday morning. Thirty-eight suspects have been charged following a lengthy grand jury investigation dubbed "Operation Gucci." Gucci" was reportedly a term used by the ring, which committed a variety of crimes over several years, investigators said. "Not just one type of crime was occurring, they were all over the books," Adams told 69 News. Some of the suspects have been linked to robberies reported in November 2014 at Sunocos in West Reading and Alsace Township. Officials said some suspects were also behind a check fraud scam that victimized Gage Personnel in West Reading last year, and the credit card scam that originated from the Dunkin Donuts in Wyomissing earlier this year. Investigators said the suspects were influenced by three ring leaders: Jose McFarland, Danita Sanders and Jerome Fiers. Early Friday morning, roughly 100 law enforcement officers rounded up suspects, in addition to executing over a dozen search warrants. As of Friday afternoon, 28 of 38 suspects were reported in custody. Police said 11 suspects had been arrested prior to Friday. The investigation involved members of the Berks County sheriff's office, the West Reading and Reading police departments, Berks County district attorney's major crime task force, Pennsylvania State Parole, Berks County Probation Department and the Berks County Jail System. wfmz.com
Humble, TX Police Officer says she caught Academy theft suspects in the act Three men were arrested after allegedly coming up with a scheme to steal items for an Academy store in Humble. A Humble police officer said she noticed the suspicious activity early Wednesday evening. She said she saw a car parked alongside the fenced-in boat storage area of the store. The officer said there was one man in the car and two others outside the car, and that the two men outside the car were pulling items through the bars of the fence and placing them in the vehicle. According to the Humble Police Department, the men loaded $559 worth of items into a shopping cart, then pushed the cart into the boat storage area of the store, which is secured by metal bars. The men allegedly pushed the cart up against the fence and then left the store. Investigators believe that the men pulled their car alongside the fence and started pulling items out of the shopping cart through the fence and putting them in their car. At that point, the officer saw them and arrested them. click2houston.com
Two Charged in Connection with Busch Gardens Shoplifting A 30-year-old man and a 40-year-old woman are facing a felony shoplifting charge after being accused of stealing items from Busch Gardens retail stores. Busch Gardens security guards said they witnessed Joshua Duane Lacy taking jewelry from a display case in one of the retail stores May 9 with Penny Richardson. The two were stopped and searched, and security personnel found other stolen items valued at a total of $1,100 along with a smoking devices containing residue, Williams said. Lacy was charged with felony shoplifting, and a count of possession of a controlled substance is pending results from the forensic analysis. A warrant for felony shoplifting has been obtained for Richardson. wydaily.com

Trio charged with shoplifting at Denver Wal-Mart Three Gaston County residents were arrested on Thursday by the Lincoln County Sheriff's Office and charged with shoplifting at the Denver Wal-Mart. Store officials detained a female suspect and told deputies that two male suspects were in or near a vehicle in the parking lot. Deputies said they found William Bryce Black, 49, sitting in the back of a green Saturn SUV with a plastic basket containing razor blades and boxes of Goody's headache powder beside him. Wal-Mart employees showed deputies a surveillance video that showed Black leaving the store with the basket along with Amanda Jo Eversole, the female who was being detained in the store. While deputies were interviewing Black, another man, Gary William Cannon, walked up to the vehicle. He told officers he was offered $50 to bring the couple to the Denver Wal-Mart from Gastonia. Deputies received permission to search the vehicle and located a black book bag on the back floorboard containing a large amount of makeup. Deputies also found 18 four-packs of Atkins Diet drinks in the back of the vehicle. All three suspects told deputies that the items did not belong to them. Deputies seized the make-up and diet drinks, valued at approximately $612, and placed them in evidence. The items stolen from the Wal-Mart, valued at $1,034, were returned to the business. The makeup and diet drinks were checked at the Wal-Mart and it was determined the items did not come from the store, deputies said. lincolntimesnews.com
Man sells plants stolen from store, blames Girlfriend's Mother A man who sold dozens of stolen plants at a flea market blamed his girlfriend's mother when he got caught, deputies said. A deputy who was working security at the Barnyard Flea Market on Highway 101 in Anderson County got a call from the owner of Country Boys Garden Center in Greenville County who said more than 100 plants stolen from his business Saturday night were being sold at the flea market. The deputy spoke to the man who was selling the plants, who said he had bought 64 plants for $256 from Christopher Smith and another vendor at around 8:30 a.m. Sunday. He said Smith and the other man were selling the plants off the back of a trailer. The deputy located Smith, who said he did sell the plants to the vendor, but that he had gotten them from his girlfriend's mother. Smith was arrested and charged with receiving stolen goods and obtaining goods under false pretenses. wyff4.com

UK: Romanian shoplifter jailed after stealing $1,000 of chewing gum from Cambridge Asda A gang member whose group targeted shops in Cambridgeshire as part of an "organized" shoplifting operation stole $1,000 worth of chewing gum from Asda, a court has heard. And after "clearing" the Beehive centre store's aisle of the product, Romanian national George-marian Urmuz struck again with a companion just days later at a Willingham Co-operative. Now Urmuz, of Rugby Road, Dagenham, has been jailed for 36 weeks after he was sentenced at Cambridge Magistrates' Court alongside his Willingham theft accomplice Costel Coclea, of Drayton Road, Brent. Giles Beaumont, prosecuting, explained Urmuz, 20, was caught on CCTV leaving the Asda store on March 17 this year without paying for the chewing gum. cambridge-news.co.uk

$10,000 in hair extensions stolen in Barrie, ON, CN
Do you have an ORC case to share?
Share your ORC news and help the industry grow

Retail Crime News

Sponsored by NuTech National
Houston Police Officer killed by car of fleeing Armed Robber of convenience store At about 2:30 this morning there was a break in off 290. This video shows the surveillance footage from the store. The robbery led to a high speed chase in the north west Houston area and ended in a SWAT standoff at 600 West Little York. A Houston Police officer was killed when he was struck by the fleeing car. myfoxhouston.com

Nine killed as Texas biker gang clash at Waco shopping mall Nine people were killed on Sunday when a simmering feud among rival biker gangs boiled over at a sports bar in Waco, Texas, resulting in gunfire and a full-blown battle in the parking lot, police said. The clash took place at Twin Peaks Sports Bar and Grill in a shopping mall in the central Texas city, Waco police said. In addition to the fatalities, more than a dozen people were taken to area hospitals with injuries. The fight, which involved members of at least three gangs, erupted shortly after noon and quickly escalated into a brawl involving clubs, knives, and chains, Waco Sgt. Patrick Swanton said. The fight may have been tied to a dispute over a parking spot, police said. When the bikers began shooting, officers moved in, some of them also discharging their weapons, the spokesman said in a televised news conference. When the shooting ended, bodies were scattered across two parking lots. There would likely have been more casualties, but police were on the scene when the fight erupted, anticipating "issues" with what he called "criminal" gangs, police said. Eight people were killed at the scene and one died at an area hospital, police said. All of the fatalities were bikers, and no officers were hurt. enca.com
Jackson, MS Police Officer shot following disturbance with customers Police spokesperson Colendula Green confirmed that an officer was injured but no one was killed. Several shots were fired, one of which hit the officer in the leg. Officers were clearing the parking lot of the Express Fuel Food Mart between 9 and 9:30 p.m. when shots were fired, Green said. Store co-owner Desmond Brown said police shot back. He said police had been harassing customers for four hours, driving them out of the parking lot and out of the store, and that an officer had told him he had seen someone drinking and "smoking dope" on the premises. Brown, who has often claimed harassment by police but does not have a felony conviction on his record, has been arrested at least twice since April 1. One of those arrests was for allegedly selling spice out of the gas station. usatoday.com

Concord police find bullet holes and casings at scene of Sun Valley, CA Mall shooting Police officers investigating reports of gunshots found bullet holes in several parked cars at the Sun Valley Mall in Concord Saturday morning. The incident was reported around 10:50 a.m. on the top-level parking lot by the JCPenny store off Contra Costa Boulevard, near Interstate Highway 680. Responding officers found several bullet casings at the scene, but no injuries were reported as a result of the shooting. The suspects are described as four black men in an older 4-door sedan. The vehicle may be tan colored, according to police. The shooting remains under investigation. No further details were immediately available. abc7news.com

Harvey, IL Police fatally shoots Family Dollar Armed Robbery suspect after chase A south suburban police officer shot a man to death after he ran through a crowded church hall Sunday afternoon. The suspect was wanted in a string of Dollar Store robberies in Harvey. With a church hall full of people, Harvey Police say the situation could have been much worse had one of their own not fired back, killing a robbery suspect. It all began at the Family Dollar Store at 159th and Halsted around 2:30 p.m. Sunday when an armed man walked inside. abc7chicago.com

2 Men Sentenced To Prison For Murder, Attempted Robbery Of OC Jewelry Store Officials Monday announced two men were sentenced to prison for the murder of their accomplices during an attempted robbery at a jewelry store. On Friday, Alan Keith Hunter, 43, of Moreno Valley, and James Stephan Paschall, 44, of Gardena, were each ordered to spend 30 years to life in state prison, according to the Orange County District Attorney's Office. According to the Orange County Sheriff's Department, Hunter and Paschall met Robert Avery, 39, Desmond Brown, 39, Eddie Clark Sr., 53, of Los Angeles, and Clark Jr. around 11:15 a.m. on June 24, 2011, to rob Monaco Jewelers located on Doheny Park Road in San Juan Capistrano. Avery, who was armed with a firearm, was buzzed into the locked jewelry store. Deputies explained Clark Jr. and Brown followed Avery into the showroom. Officials said Avery proceeded to walk out of the showroom and into the work area, where he pulled out the firearm and attacked the store manager. During the attack, Avery pointed the gun at the manager's head and chest. However, the manager then shot Avery and Brown three times each. Clark Jr. fled from the scene unharmed. Avery and Brown were pronounced dead at the scene. Special Weapons and Tactics officers, along with K-9 officers, surrounded the area to search for Clark Jr., however, he was not located. cbslocal.com

Save Mart Janitor attacked by gang members for wearing the color blue in Madera, CA Police are asking for your help finding the gang members who brutally attacked a janitor in Madera. The attack happened Saturday night while the victim was cleaning aisles at the Save Mart on Howard and Pine Street. Just before closing time the security camera at the front entrance catches a man hurrying out the door followed by another guy walking just as quickly. Employees who followed them didn't know at the time these two just attacked their janitor. Police say the two suspects targeted the man because of his blue uniform. It's blue," said Sgt. Esteves. "It identifies that he's with a cleaning company and just doing his job." At first police say they were taunting the man and then started punching him in the middle of the aisle. "The guy started to defend himself," said Sgt. Esteves. "At that point the second subject grabbed a wine bottle off the shelf and hit the janitor over the head." abc30.com

CVS employees apprehend robbery suspect in Indianapolis, IN A CVS employee pinned a robber in a headlock after the man shoved another employee away from the cash register and grabbed fistfuls of cash, police said. Indianapolis Metropolitan Police Patrolman Greg Milburn said officers were called to the CVS at 16th and Meridian streets around 7 a.m. Monday. Witnesses told police a man came in and forcefully grabbed an employee away from an open register. But before he could get away with handfuls of cash, another employee came from behind and pinned him down until police arrived. Milburn said the subject punched the employee twice, giving him a bloody nose. But he did not escape, police said. Investigators have not yet identified the suspect because he gave a fake name, Milburn said. Police, though, are searching a black SUV they believe is his. About six people were in the store at the time. indystar.com

Suspect arrested after man with rifle seen outside White Oaks Mall in London, Ontario, CN Police arrested a suspect after a man was spotted with a rifle outside White Oaks mall Saturday evening. Officers responded to reports of a man in the Wellington Rd. mall's south parking lot armed with a rifle shortly after 6 p.m. Police attended and a foot pursuit was initiated with the suspect, and there was a round discharged. No one was injured though," said Staff Sgt Jeff Dunham. The man was apprehended by police in the backyard of a home near the mall. Charges are pending. An officer accidentally fired a round into the ground, said Dunham. lfpress.com

Police search for 2 suspects wanted in connection to String of Burglaries, hit Ulta store in Kansas Police tell FOX 4 News the two women are wanted in connection with a burglary at Ward Parkway Center, a home break-in across the state line in Leawood, Kan., and have used stolen credit cards around town. Video from Ulta beauty supply shows the two suspects, one black and one white, leaving the shop last month. Police believe these women entered a restricted area, an employee break room of the store, and stole a worker's cell phone and wallet from her locker. fox4kc.com

LensCrafters employee accused of stealing more than $10K from College Station store A LensCrafters associate is accused of stealing more than $10,000 from the store by placing more than 32 fraudulent refunds for customers onto his personal credit card from April to December of 2014, according to police reports. Adrean Donell Johnson, 20, said he took refunds customers did not claim from the store in Post Oak Mall and put them on his card, according to documents related to the case. Records show he also took two pairs of eyeglasses worth $480, which Johnson later told a detective from the College Station Police Department he had donated to an organization. Johnson turned himself in Monday after a warrant went out for his arrest, according to College Station Sgt. Steven Taylor. He was released from jail after posting a $5,000 bond, according to officials at the Brazos County Jail. theeagle.com

Prosecutors say Kansas man committed wire fraud by illegally Cashing in Credit Card Rewards Federal prosecutors say a Kansas man illegally obtained credit card rewards to collect more than $143,000. U.S. Attorney Barry Grissom's office says 31-year-old Jawad Obaid of Lawrence was charged Wednesday with 10 counts of wire fraud. The indictment says Obaid obtained credit cards with Capital One, Chase and U.S. Bank and used their rewards program websites to make purchases from businesses on those sites. Prosecutors say Obaid generated tens of thousands of reward points from credit card companies by making several big purchases and cancelling them within 24 hours. He is accused of redeeming the reward points to redeem cash awards in checks and direct deposits to his accounts. dailyjournal.net

Deerfield Beach, FL Office workers robbed of credit cards, used for thousands in transactions 10 minutes later Police said the victims were in a glass-encased conference room May 7 when the subjects made their way inside the Deerfield Beach media company's offices. Surveillance video captured the suspects lingering in the building's fourth-floor lobby before entering the victims' office. A few minutes later, the footage shows them exiting the premises. "They went to each of our desks, they opened up our purses. They specifically looked for identification like a driver's license, removed that, debit cards, credit cards; they left cash." Police said the suspects then went shopping in Boca Raton using the victims' credit cards. Security cameras rolled as one of the suspects wandered into the Apple Store at Boca Town Center, where, investigators said, she rang up $2,100, then $740 in a separate transaction. Surveillance video at a Macy's in Boca Raton shows the same subject browsing the shoe section, as well as perusing and buying about $600 in luxury handbags. wsvn.com

Tucson, AZ couple arrested in alleged online sales fraud, 800 victims Police said Friday they put a married couple from Lucca under house arrest on allegations of fraudulent bankruptcy after the collapse of an Internet marketing company. Finance police also allege they committed fraud via online sales through seven different websites that netted more than 800 victims. topix.com

Burglary suspect goes through roof into Portland, OR strip mall Police arrested a man early Monday morning, after finding him in a coffee shop at a strip mall. It appears the man got into the strip mall from the roof, and first broke into a Verizon Wireless store. East Precinct officers have seen a rash of cell phone store burglaries, so when a burglary alarm went off about 2 a.m., they rushed to the store at 9740A SE Washington Street, arriving within a minute of the alarm. Police say they heard noises on the roof, so they brought in two K-9 teams and surrounded the building. Firefighters set up a ladder to access the roof. Then police heard the suspect in the coffee shop, and after threatening to send in a K-9, they arrested the man without incident. Detectives are investigating whether the suspect is connected to any other similar burglaries in the area. kgw.com
Forged credit card ring busted in Winnipeg, CN
Four Vancouver men are facing numerous charges after fake credit cards were used at Winnipeg stores. The first incident happened May 11, when two suspect males tried to buy gift cards at a store near Sterling Lyon Parkway and Kenaston Boulevard using a forged credit card. An employee noticed a discrepancy between the card number and the receipt and contacted police. The suspects were more successful near Bishop Grandin Boulevard and St. Mary's Road, where they managed to buy a number of gift cards with the faked credit cards. winnipegsun.com

Puppy Safe after being stolen from Petland store in St. Paul, MN

Teen faces charges in bread truck theft in Meridian, MS

Three men indicted, arrested on credit card scheme in Sheffield, AL

China's international corruption foxhunt nets 150 economic fugitives from 32 countries


Robberies and Burglaries
● Advanced Auto - West Palm Beach, FL - Armed Robbery
● CVS - Lafayette, IN - Armed Robbery
● CVS - Indianapolis, IN - Armed Robbery
● Circle K - Oklahoma City, OK - Armed Robbery
● D & L One Stop - Parma, MO - Armed Robbery - Clerk shot and killed
● Dollar General - Jackson, MS - Armed Robbery
● Dollar General - York Co, PA - Armed Robbery
● Express Fuel Food Mart - Jackson, MS - Armed Robbery/ Police Shooting
● Exxon - Morgantown, WV - Robbery
● EZ Mart - Longview, TX - Armed Robbery
● Family Dollar - Harvey, IL - Armed Robbery / Police Shooting
● Family Dollar - Fort Wayne, IN - Armed Robbery
● Harbor Freight - Madison, WI - Burglary
● Hess - Onondaga, NY - Armed Robbery/ Shooting
● Medicine Shoppe - Vancouver, CN - Armed Robbery
● Metro PCS - Austell, GA - Armed Robbery
● Pleasant Grove Gun - Pleasant Grove, AL - Burglary
● Safeway - Antioch, CA - Bank Robbery in store
● Speedway - Kalamazoo, MI - Armed Robbery
● Tienda Mexicanna - Pageland, SC - Armed Robbery/Shooting
● Walgreens - Independence, MO - Armed Robbery
● 8 Days - Parkville, MD - Armed Robbery


Featured Job Listings
Sponsored by NuTech National
Feature Your Job Here For 30 Days -
70% Aren't On the Boards
VP of LP
Mattress Firm
Houston, TX
Mattress Firm
Director of LP
Lane Bryant
Columbus, OH
LinkedIn
Director of LP
PacSun
Anaheim, CA
PacSun
Director, LP Operations
Dick's Sporting Goods
Pittsburgh, PA
Dick's Sporting Goods
Director Global AP
KFC & PH
Plano, TX
YUM! Brands
Director of AP, Corporate
Dollar General
Nashville, TN
Dollar General
VP Supply Chain, LP & Safety
Ross Stores
Ft. Mill, SC
Ross Stores
Director of Safety
Academy Sports & Outdoors

Houston, TX

Academy Sports & Outdoors


Dir, Pharmacy LP
Rite Aid
Camp Hill, PA
Rite Aid
Regional Dir AP
Rite Aid
Baltimore, MD
Rite Aid
LP Corporate Sr Mgr
JC Penney
Dallas, TX
JC Penney
Safety & Security Mgr
Kirkland's
Brentwood, TN
Kirkland's
AP Manager
Ralph Lauren
New York, NY
Ralph Lauren
LP Manager
Dunkin' Brands
Chicago, IL
Dunkin' Brands
Regional LP Mgr
Dunham's Sports
South Central KY, Central TN or NC
Dunham's Sports
Regional LP Mgr
Dollar General
Midland/Odessa, TX
Dollar General
Group LP Coordinator - Head Office
Cotton On
Los Angeles, CA
Cotton On
Sr Retail AP Specialist
REI
Bloomington, MN
REI
Coordinator, Corporate AP
Bi-Lo Holdings
Jacksonville, FL
Bi-Lo Holdings
Supervisor, LP
Ascena Retail Group, Inc
Pataskala, OH
Ascena Retail Group, Inc
LP Admin. Asst.
National Stores
Gardena, CA
National Stores
LP Operations Coordinator
Restoration Hardware
Corte Madera, CA
Restoration Hardware
LP Analyst
Restoration Hardware
Corte Madera, CA
Restoration Hardware
Implementation Expert/Project Mgr
LP Software
Worth, IL
LP Software
Sales Representative
NuTech National
Maitland, FL
NuTech National

Limited Time Only - Post Your Multi-Unit LP jobs for FREE - Learn More Here

Daily Job Alerts


Appearing One Day Only
View our Internet Jobs Archives here
AP Manager
BJ's Wholesale Club
Sanford, FL
BJ's Wholesale Club
Safety & Security Team Lead
IKEA
New York, NY
IKEA
District LP Mgr
Kroger
Longview, TX
Kroger
LP Specialist
Fred Meyer
Renton, WA
Kroger
LP Specialist
Fred Meyer
Puyallup, WA
Kroger
LP Specialist
Fred Meyer
Burien, WA
Kroger
LP Specialist
Fred Meyer
Garden City, ID
Kroger
LP Specialist
Fred Meyer
Warrenton, OR
Kroger
LP Specialist
Fred Meyer
Cornelius, OR
Kroger
AP Manager in Training
Walmart
Sandusky, OH
Wal-Mart
AP Manager in Training
Walmart
Rockford, IL
Wal-Mart
AP Manager in Training
Walmart
Gainesville, TX
Wal-Mart
AP Manager in Training
Walmart
Bucyrus, OH
Wal-Mart
AP Manager in Training
Walmart
Franklin, NC
Wal-Mart
AP Manager in Training
Walmart
Emporia, VA
Wal-Mart
LP Manager Hrly
Kmart
Williamsburg, VA
Sears Holdings Corp
LP Manager Hrly
Kmart
Goodlettsville, TN
Sears Holdings Corp
LP Lead
Sears
Mill Hall, PA
Sears Holdings Corp
LP Manager Hrly
Kmart
Devils Lake, ND
Sears Holdings Corp
AP Team Leader
Target
Kalispell, MT
Target
AP Team Leader
Target
Augusta, GA
Target
ETL Assets Protection
Target
Sparks, NV
Target
LP Manager
Macy's
Gurnee, IL
Macy's


Home of the Industry's Original
On the Move

Shannon Hunter was promoted to Director, Supply Chain, Corporate & International Loss Prevention for Office Depot.
Mike Keeler was named Head of Safety for Bloomin' Brands.
Mark Camerot was named Regional Loss Prevention Manager for Family Dollar.
Conor Quinn was named Regional Loss Prevention Manager for Family Dollar.
Tony Leon was named Field Advisor Regional Loss Prevention for CVS Health.

Post Your New Job or Promotion!
See all the Industry Movement

Your Career
Sponsor this section of the Daily
Be Direct and Low-Key to Defuse Discord at the Office As unpleasant as it can be, conflict in the workplace is unavoidable. As a matter of fact, it's often necessary in order to get things accomplished. Conflict can either lead to productivity or it can be destructive, it all depends on how it is expressed. Turn conflict into a debate

Ten Ways to Have a Successful Pep Talk
Pep talks are critical for business psychology. They are a great way to get your employees' spirits lifted, and build momentum so they are ready to go after whatever challenges are before them. Here are some pep talk tools that will help get them excited. Talk with confidence

Last week's most popular articles--

The 12 Insights Every Boss Needs
The best way to learn how to be a great boss is to learn from the greats themselves. Not all bosses think and believe the same things but here are 12 statements of self-awareness that describe how the bosses lead. 'How I do things is as important as what I do'

Employee Recognition: Cost-Free to Provide, Costly to Neglect A new study found that only 20% of employees feel strongly valued at work! Employee recognition is important , yet it often falls to the wayside. At no cost to you, recognizing someone's work can only benefit your organization. Show your thanks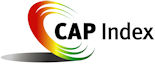 Tip of the Day
Sponsored by Vector Security
When you apply for a job through email with an attached resume, incorporate your cover letter in the body of the email. Add your accomplishments that relate to the job description you're applying for. Also, take this opportunity to sell yourself by briefly explaining the key differentiators that separate you from other candidates. In today's market, employers are receiving hundreds of resumes so you want to make it easy for the reviewer to see why you are a better fit and stand out from the crowd. Do not add your cover letter as an attachment. This approach creates added steps for the employer which increases the chance that they may not take the time to even open it.

Just a Thought,
Gus







Upcoming Events
---

Recruiting?
Get your job e-mailed to everyone... everyday
Post on our Featured Jobs Board!
Reach your target audience in 2015 every day!
Request our 2015 Media Kit
update account / change e-mail
unsubscribe FEEDBACK
www.downing-downing.com

Advertise With The D&D Daily




36615 Vine Street, Suite 103
Willoughby, OH 44094
440.942.0671
copyright 2009-2019
all rights reserved globally