The D&D Daily Mobile Edition
May 21,

2015



The LP Industry's #1 News Source - Informing, Educating and Instilling a sense of community


News Brief
Sponsored by WG Security Products, Inc.

The D&D Daily Partnering with the Loss Prevention Research Council (LPRC) on Quantifying the Publically Reported ORC cases in the Daily In a strategic alliance with the D&D Daily the LPRC will be reviewing and auditing the ORC cases reported in the Daily and providing the LP community with a detailed breakdown of the cases in order to more fully understand the magnitude and national impact. In conjunction with the Daily's new series 'The History of ORC in North America', this will allow the industry to see the facts and details behind the problem and better represent it to our nations elected officials in an attempt to help facilitate additional state and federal legislation.

Also, we invite you and your group to get involved with this effort and help us develop this series so that one day we may see federal laws. Because until then this epidemic will continue to grow. If you'd like to get involved please contact our staff and together lets make a difference!

Envysion Announces New Retail Kiosk Offering, Helps Retailers Prevent Theft, Gain Insights to Improve Customer Service Across Kiosks and Stores Wireless, and other, retailers gain complete solution for video analytics at all of their locations. Envysion, a leading provider of cloud-based video driven business intelligence software to help companies deliver on their brand promise with instant, actionable video intelligence, is today announcing its Retail Kiosk offering. This new offering gives retailers a complete solution for gaining insights at all of their locations to improve operations, customer experience, sales performance and address theft and fraud with Envysion's video analytics technology. The new Retail Kiosk offering includes cameras and mounts for optimal kiosk operation, as well as the ability to leverage video with sophisticated analytics and operational, financial and employee metrics to gain insights into ways to enhance operations and increase sales. The video insights from the locations can be easily viewed and accessed by store managers and executives via the web from any location. prweb.com

Lumber Liquidators Chief Robert Lynch Resigns "Unexpectedly" - CFO resigned as well Lumber Liquidators, under scrutiny for months as it faces accusations that it sold products with dangerous levels of formaldehyde, said Thursday that its chief executive had left the company. The chief executive and president, Robert M. Lynch, resigned "unexpectedly," the company said. Thomas D. Sullivan, the company's founder, will serve as acting chief. executive. Mr. Lynch's resignation came weeks after the retailer announced that its chief financial officer, Daniel Terrell, would resign in June. Shares of Lumber Liquidators fell about 14 percent in morning trading on Thursday. "There could be other shoes to drop rather than thinking that we're getting to the bottom here." Lumber Liquidators faced more than 100 lawsuits related to its Chinese-made laminate as of April. nytimes.com
McDonald's CEO 'Proud' of Pay Hike as Protests Continue - 2,000 swarm corporate headquarters in 'Fight For $15' Protesters hailing from as far away as Kansas City and New York City participated in a demonstration at McDonald's Oak Brook headquarters Wednesday, urging that hourly wages for the burger giant's front-line workers be increased to $15 an hour. Protesters, who had gathered about a half a mile west of the headquarters, slowly marched toward McDonald's campus shortly after noon. At the head of the long line of protesters several held aloft a banner: "McDonald's $15 and union rights, not food stamps. #fightfor15." The Oak Brook police estimated the crowd at about 2,000 people. McDonald's CEO Steve Easterbrook said Thursday he was "incredibly proud" of a recent decision to raise pay for workers at company-owned stores to $1 above the local minimum wage, as well as offer help with college tuition to workers at all stores. Labor organizers and workers have dismissed the move on pay in part because they say it leaves so many workers out in the cold. The vast majority of the more than 14,300 McDonald's restaurants in the U.S. are owned by franchisees. abcnews.com chicagotribune.com
Retail Markdowns Often Beat Outlet Prices - Outlet Stores Feeling the Pinch It turns out many chains have cheaper prices in their regular stores. The price inversion isn't just a matter of where to find the best deals. If mainline stores are undercutting their bargain-basement cousins, it is a telling indicator of how reliant on discounts American retailers have become. It also could cast a shadow over the growth of outlets, which has been one of the few bright spots in retail as the U.S. economy claws its way back from the recession. Nearly a third of consumers who had previously shopped only at outlet stores are now also shopping at regular stores. Citi Retail Services also polled a separate group of consumers who said better deals at regular retail stores was among the reasons they are spending less at outlet stores. "The more regular stores are on sale, the less reason shoppers have to visit outlets." wsj.com

Destination Maternity's $25 gift card class action settlement to CA customers for asking for phone numbers at time of purchase - nixed by judge The proposed settlement sought a $25 gift card to the company's stores for each of the approximately 146,655 class members whose telephone numbers were stored in a database by the retail stores. The judge denied the settlement for number of reasons, however concerns expressed do not present any insurmountable obstacles toward resolution for the benefit of the settlement class. law360.com

Employers could sue undercover investigators & ORC suspects under new legislation in North Carolina A bill passed by the state legislature would allow business owners to sue employees who secretly record proceedings in the workplace or gain access to documents. The Property Protection Act offer recourse against corporate espionage and organized retail theft. It would allow employers to sue for punitive damages of up to $5,000 per day. The bill now goes to the governor for approval. wunc.org

Land of 30,000 cameras: Minnesota cities focus on video surveillance 'ring of protection' Some 25 metro area municipalities and two state agencies have deployed video surveillance systems that stream thousands of cameras watching city hall, municipal liquor stores, government buildings, transit hubs, police stations, highways and intersections. A Minneapolis security convergence company called Pro-Tec Design has incorporated standardized software (Milestone) that gives cities and agencies the option of someday taking the next step, sharing surveillance video between communities and other levels of government. watchdog.org

More Food-Safety Lapses Prosecuted as Crimes
The rare criminal case spotlights how stepped-up enforcement of food-safety laws is shaking up the industry. ConAgra Grocery Products LLC will pay $11.2 million to resolve allegations that the company shipped contaminated peanut butter under its Peter Pan brand and Wal-Mart Stores Inc.'s Great Value label. The salmonella contamination sickened more than 700 people. Since 2013, the Justice Department has won convictions or guilty pleas in four criminal cases against food companies or the executives that ran them. The Justice Departments actions have sparked greater awareness in corporate boardrooms and many companies have stepped-up efforts to bolster food safety, according to industry executives and lawyers. It is widely agreed that tougher enforcement is one of several factors increasing food makers' vigilance. New safety rules from the Food and Drug Administration are also contributing. wsj.com

Compliance Overload
More Stressed, More Liable: A survey of about 600 compliance professionals by Thomson Reuters found many are feeling the effects of regulatory fatigue, with 70% of respondents predicting even more regulatory information will be published in the next year. Three in four said they expect more emphasis on managing risk in 2015, mainly because of an increased focus on conduct risk, while 59% said they expect the personal liability of compliance officers to increase in 2015. "We have seen an ongoing rise in compliance leaders expressing regulatory fatigue as they are being held to increased accountability amidst an ever-escalating volume of regulation, the expectation of being knowledgeable, and the added pressure of being exposed to record fines for non-compliance." wsj.com

Shopper questions cart security system used by major grocery chain Nashville's best-known grocery chain is making changes to a security system after Channel 4 started raising questions. Kroger is one of hundreds of retailers across the United States that uses Gatekeeper Systems. The program, which relies on a radio frequency, keeps shopping carts inside a store's parking lot. If a carriage crosses a designated perimeter, a device in the wheel locks up. But several shoppers contacted Channel 4, claiming the perimeters weren't clearly marked. "The best way I can describe it to somebody is like riding a bicycle and hitting the front brakes," said Jeff Bolen, of Old Hickory. Jeff Bolen was shopping at the Kroger in Madison last December. He said he was pushing his cart to his car until suddenly, the carriage jammed. Bolen said the push bar smacked him in the chest, and the impact brought him to his knees. The incident landed Bolen in the emergency room. "The pain in my chest was unreal," he said. The Madison location isn't the only store that employs this system. Three other stores also use the program, according to Erin Grant, a spokesperson for Kroger. These branches are located in East Nashville, Germantown, and South Nashville. Melissa Eads, a spokesperson for Kroger, said the company uses the system at stores that lose the most shopping carts. Replacing a cart can cost up to $150, according to Eads. wsmv.com
Amazon partners with Auburn University's new RFID Lab to explore business case for RFID

Dollar Tree to sell 330 Family Dollar stores as it seeks approval for merger

Pep Boys Approached by Potential Buyers

Weis sets boost in hourly minimum to $9

Credit Reporting Agencies Vow To Improve

CVS acquires pharmacy service provider Omnicare in $12.7B mega deal

Express clothing store starts officially accepting Apple Pay

Amazon adds one-hour store delivery in NYC

Comcast - Vice President, Security position posted - Philadelphia based
Responsible for setting strategic vision through the implementation of best in class security and risk management practices for Cable Division employees and assets. jibeapply.com


Quarterly Same Store Sales Results
L Brands Q1 up 5% with net sales up 5%
Williams-Sonoma Q1 comp's up 4.6% with net revenues up 5.8%
Dollar Tree Q1 up 3.4% with sales up 8.8%
Kirkland's Q1 up 3% with net sales up 9.3%
Shoe Carnival Q1 comp's up 3% with net sales up 7.2%
The Bon Ton Q1 up 0.8% with total sales up 0.6%
Advanced Auto Q1 up 0.7% with sales up 2.3%
Best Buy Q1 domestic down 0.7% with domestic revenue up 1.4%, International revenue down 22.1%
The Buckle Q1 comp's down 2.2% with net sales down 0.1%
Cato Q1 down 3% with sales flat to last year
Trans World Entertainment Q1 down 3% with total sales down 10.6%
All the news - One place - One Source - One Time
The D&D Daily respects your time
& doesn't filter retail's reality
Report Your News!
(content subject to approval)




Cybersecurity Becomes a Campaign Issue
Unlike previous presidential campaigns, cybersecurity will be raised by candidates on the hustings, although the issue likely won't play a big role in deciding the 2016 election. Republican candidates - Marco Rubio and Rand Paul - already have incorporated cybersecurity and online privacy into their campaigns to bolster their images as 21st century leaders who understand the threats that face the nation and, perhaps, to raise money. At this point in the campaign, candidates are trying to appeal to a minuscule group of billionaire donors, some of whom might care more about cybersecurity than the larger electorate. govinfosecurity.com

The Top 5 risk factors cited by the 100 largest U.S. retailers in 10-K filings: - IT & Security breach make top 5


1. General economic conditions (100%);
2. Federal, state and/or local regulations (100%);
3. Competition and consolidation in the retail sector (100%);
4. Implementation of maintenance and IT systems (99%);
5. Privacy concerns related to security breach (99%); drugstorenews.com

Home Depot continues to spend on Data Breach - $7M in Q1 alone - Now reaching $40M The Home Depot Inc. paid $7 million in costs related to a September data breach in the first quarter of 2015, the company said on Tuesday, adding to the $33 million it reported spending on costs related to the breach last year. In February, it reported that the breach cost it approximately $63 million in pretax expenses in 2014, though that was offset by $30 million in insurance proceeds. law360.com

Number of POS related security incidents with confirmed data exposure will hit 600 by the end of 2015 According to the 2014 Verizon Data Breach Investigations Report (DBIR), 198 total incidents related to POS intrusions were reported. In the coming years, ABI Research expects more enterprises to migrate from traditional to next-generation firewalls. businesswire.com

eBay News

eBay's Global Asset Prtection team assists Law Enforcement on a Madison County employee who is accused of stealing more than $340,000 from county taxpayers
A now-former Madison County employee is accused of stealing more than $340,000 from county taxpayers and it's been going on for more than nine years, according to the findings of a county audit released Wednesday. It was first noticed on eBay just a few months, according to the county's Judge-Executive. A Madison County contractor was shopping around on the online auction site and noticed a walkie-talkie for sale. The radio for sale, looked exactly like the radios that Madison County police officers and first responders use. According to the eBay listing, the 'Item Location' was listed as Berea, Ky. Madison County's former EMA Finance Director Tamara Phelps is accused of selling that radio and many more items online, Taylor says. She was fired after charges of fraud were filed against her earlier this month.

Read more here

For further information on PROACT, email inquiries to PROACT@eBay.com.
eBay Direct - Click Here
(notify - info - questions)

Vendor Spotlight

Apollo Affiliated Funds Enter Security Monitoring Sector with Simultaneous Acquisitions of Protection 1 and ASG Security
Combined Company Creates Industry Leader with Substantial Scale

Transaction Provides Protection 1 with Unparalleled Access to Capital, Significant Opportunities for Growth



CHICAGO - May 19, 2015 - Protection 1, a leading full-service business and home security company in the United States, today announced it has signed definitive agreements to be acquired by funds managed by affiliates of Apollo Global Management, LLC (together with its consolidated subsidiaries, "Apollo"). By partnering with Apollo, one of the world's largest alternative investment managers, Protection 1 is now even better positioned to command a greater share of the $46 billion security monitoring industry through organic growth and strategic acquisitions, both of which have been core to the company's solid growth over the past five years.

"As Apollo enters the security space, ASG Security is excited to be a part of creating a new platform that is well-positioned to become a significant leader in the industry"

Funds managed by affiliates of Apollo also announced today the concurrent signing of definitive agreements to acquire Maryland-based ASG Security, which will be combined with Protection 1. The newly created company, which will continue to operate under the Protection 1 brand, enables Apollo to enter the security monitoring industry with a market leader generating a combined $40 million in monthly recurring revenue and total annual revenue well in excess of $500 million. Terms of the transactions, which are expected to close in mid-2015, were not disclosed.

Protection 1 and ASG Security will join forces under the leadership of Protection 1's Chairman and Chief Executive Officer Timothy J. Whall.

"Apollo is universally respected for recognizing investment opportunities where it can take a lead position and then work collaboratively with the management teams to achieve the greatest potential for the business. With Apollo's style of investing, as well as their access to capital, we know this relationship is a great match for Protection 1," said Whall. "At the same time, Protection 1 is coming together with ASG Security, which immediately strengthens our market leading position and creates additional breadth and depth in our operations. ASG has a strong reputation for operational excellence and together our companies will continue to focus on the outstanding customer service for which we are both known."

"Apollo is delighted to be partnering with Tim Whall and his team to combine two strong businesses and create the industry leading platform in both residential and commercial security monitoring," said Marc Becker, Senior Partner at Apollo. "Protection 1 is one of the strongest companies in the industry, with a national footprint, diverse sales channels and an experienced management team with a history of delivering strong financial results while being laser-focused on customer service. We see further opportunity for growth in the industry, and with the greater scale of a combined Protection 1 with ASG, the new company is well-positioned to succeed in a business that we believe offers very compelling expansion and value-creation opportunities."

Read more here.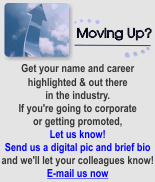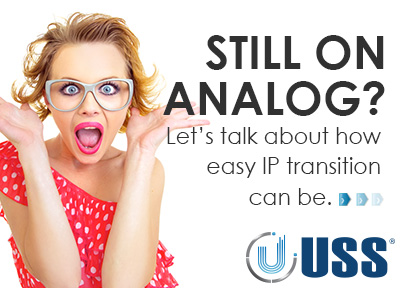 Loss Prevention News Network

Cyber Security & LP's
Role in the Effort
The NRF's Threat Alert System &
RILA's Development of R-CISC
How LP Fits In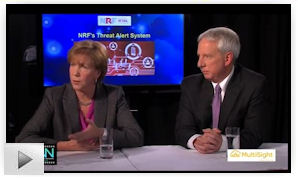 Both NRF and RILA have been tirelessly working together and separately over the past year to establish efforts to help fight the cybercrime crime wave impacting retailers nationwide. Leaders from both industry groups sit down together with LPNN for an in-depth look at the NRF's Threat Alert System and RILA's Retail Cyber Intelligence Sharing Center. Tom Litchford, VP, Retail Technologies for the NRF, and Suzie Squier, Sr. VP, Member Services for RILA, discuss the latest in cybersecurity, what the two leading retail associations are doing about it, and what role LP executives can play in the fight against this unprecedented threat.
---
LPNN Quick Take #20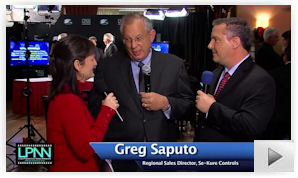 Greg Saputo

, Regional Sales Director, Se-Kure Controls, joins Joe and Amber for an LPNN Quick Take. Learn what Greg's one regret was after he made the switch from retailer to solution provider after 34 years in the LP industry.


Solution Providers, have a video or commercial you want to publish? Contact us.


2014 LP Team Group Selfie Review
Showcasing each team in order!
Your Team - Your Pride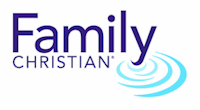 Family Christian Loss Prevention Team

"Protecting the Family Christian Mission to Serve Orphans and Widows"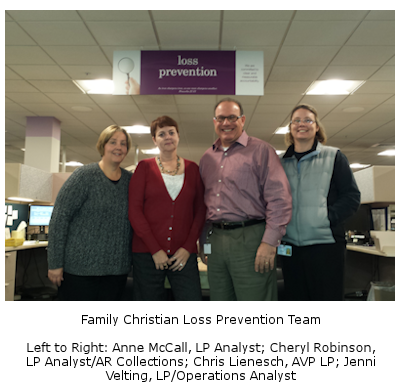 *Published on November 4, 2014
View all the selfies here!
Sponsored by:


---
2015's Let's Get LP Social
We still want your Group LP Selfies - So keep them coming retail LP teams!

Submit a group selfie of you and your LP team and you could get a plaque. Please submit a high resolution photo (300 dpi) and logo at 5" wide for your printed plaque, and if you have a tagline or slogan either from your team or from the company, please send it to us as well for inclusion on the plaques and here on the Daily. Click here for more details.
New to the D&D Daily, "My LP Selfie"!
Got a Smartphone, webcam or camera? Snap a picture of yourself and send it in to the Daily! Let's see what all our LP folks are up to!

e-commerce

Sponsored by The Zellman Group
Half Of Retail, Healthcare Sites 'Always Vulnerable' According to WhiteHat's Website Security Statistics Report 55 percent of retail/trade sites were always vulnerable (vulnerable every day of the year). darkreading.com

More cyberattacks registered on computers and mobile devices in 2015 About 2.2 billion malicious attacks were registered on computers and mobile devices in Q1 2015.

According to a report conducted by Kaspersky Lab, mobile threats are declining but are still dangerous. During the quarter, 103,072 new malicious mobile device programs were discovered, which represents a 6.6% decline from Q1 of 2014. However, mobile malware seems to be evolving toward monetization as malware writers design SMS Trojans, banker Trojans and ransomware Trojans capable of stealing or extorting money and users' financial data. This category of malware accounted for 23.2% of new mobile threats in Q1 2015. Kaspersky also detected 1,527 new mobile banking Trojans, 29% more than in Q1 2014. thepaypers.com

Denial-of-service attacks hit more than a dozen retail sites in Q1 The number of DDoS attacks in the first quarter of 2015 jumped 116.5% compared with the same period in 2014. In its most recent "State of the Internet" report, the firm uncovered approximately 613 DDoS attacks in the first quarter of 2015. A DDoS attack occurs when malefactors attempt to knock a site offline by sending an overwhelming volume of traffic to it. The report does not mention exactly who was hit. But of the 613 only 14 were retailers. internetretailer.com

Visa Checkout adds Dunkin' Donuts; partners with Pinterest

Target's e-commerce Q1 up 37%
The Buckle Q1 e-commerce up 12.9%
Williams-Sonoma Q1 up 8.4% - Generating 52% of total company revenue


"Fraud is not a person - it is a dynamic grouping of statistics that deviate from the norm."
Stuart B. Levine, CFI, CFCI
CEO, The Zellman Group & Zelligent


ORC News
Sponsored by Security Resources
Adding Five More ORC Associations takes Total to 39 Nationwide After publishing the list of the Organized Retail Crime Associations in the U.S. yesterday, we received five more organizations to add to that list.

Area Law Enforcement and Retail Team (ALERT) - Memphis, TN

Northwest Organized Retail Crime Alliance

Oklahoma Organized Retail Crime Association

Los Angeles Area Organized Retail Crimes Association

Philadelphia Organized Retail Crime Alliance

Organized Retail Crime is growing, and so are the groups helping to mitigate this threat. Thank you Kevin Thompson, Rich Whidden, Norm Smaligo, Joe LaRocca and Eric Mizner for providing us with these associations to add to our growing list. Are we missing any? Let us know! Stay tuned for 'The History of ORC in North America.' Get involved and help the effort to get Federal Legislation!

Fencing Operation Busted in San Antonio - $30,000 in cash and tens of thousands of dollars' worth of stolen property recovered San Antonio police have busted up a four-person theft ring that authorities believe are responsible for at least 10-12 retail thefts of high-end clothing and merchandise totaling tens of thousands of dollars. Police arrested three men and a woman Wednesday afternoon, said Sgt. Javier Salazar, a police spokesman. He said they are suspected of having committed retail thefts at stores from San Antonio to New Braunfels. Over several weeks, three male suspects worked together over a series of days to target one store," Salazar said. He said the men are suspected of doing "snatch-and-grabs" and also at times removing security tags from clothing and returning the next day to the store to take those items.

Salazar said detectives conducting the surveillance observed the suspects meet with an employee of a restaurant located in the 2500 block of West Avenue. "Detectives were able to get into the residence of the employee of the restaurant and recover $30,000 in cash and tens of thousands of dollars' worth of stolen property," Salazar said. Once authorities were in the home, they found high-end clothing, tennis shoes and handbags, Salazar said, "just about anything that wasn't nailed down that they could grab," was taken, he said. San Antonio worked with police departments in Selma and New Braunfels. mysanantonio.com
ORC Trio busted stealing TV's from Walmart to support heroin addiction in Mahoning Township, PA The shoplifting last month of a $420 television from the Walmart in Mahoning Township has led to the thieves responsible for stealing $3,500 in merchandise over three weeks, police said. The thefts were carried out April 3, 4, 6, 10 and 24, Mahoning police said. Kraynak took part in four of the thefts; and Carter in two, police said. Hollie Carsia, 28, helped Kraynak in three; and an unnamed person helped Carter in one, police said. mcall.com

Heroin is driving ORC in Reno, NV. & Heroin is making a comeback Reno police are seeing more boosters hitting apparel stores to make their money to buy heroin. They claim the nation has done a good job at combating the prescription pill epidemic, but what that has done is made pills more expensive," the officer said. "It is easier now for these younger generations of kids to buy heroin." One retail store was a target among addicts. "Like clothing stores they can chase you outside and they can tackle you themselves," the woman in custody told me. "Walmart, they can't. The greeter at the door yells at you and that's about it," says one inmate and heroin addict. kolotv.com

Six people busted for using fraudulent credit cards at Target stores in South Charleston, W.Va. - Suspects arrested multiple times since Jan. Six people from New Jersey are facing charges out of Kanawha County, after police say they were using fraudulent credit cards at Target stores. Itrue Brunner, 20, Angel Chapman, 20, Garry Gaston, 20, Jerome Hilton, 20, Edward Rios, 20, and Dejon Williams, 26, are charged with one count of Fraud In Connection with Access Devices. Officers with the South Charleston Police Department were called to the Target store on RHL Boulevard about 5:30 p.m. Tuesday, because of suspects using stolen credit cards in the store. Earlier in the week, Target sent out a company-wide alert, with photos of the suspects in the South Charleston, Wheeling, and Morgantown stores. A description of a van they were in was also sent in the alert. South Charleston Police pulled over the van and saw several cards in the vehicle's door panels and cup holders, as well as in the wallet of the driver, Garry Gaston. Detectives believe the suspects used stolen credit card information and re-encoded them onto gift cards and prepaid credit cards. This is still an open investigation. We have a large amount of cards with a lot of data on them.

Itrue Brunner and Angel Chapman were both arrested in January in New Jersey for the use of fraudulent credit cards. Chapman was arrested again in February for using stolen credit card information encoded onto other cards. She apparently told police she had 100 stolen credit cards when she was arrested in February. wsaz.com

U.S. Secret Service Joins Investigation In Multistate Credit Card Fraud In Kanawha County, WV; 6 arrested hitting Target stores The U.S. Secret Service is getting involved in credit-card fraud case believed to be spanning multiple states after six suspects were arrested in Kanawha County. Edward Rios, Dejon Williams, Garry Gatson, Angel Chapman, Itrue Brunner and Jerome Hilton, all of New Jersey, are each charged with one count of credit card fraud. But Detective C.A. Cook with the South Charleston Police Department said as the investigation continues, more charges will likely be filed. South Charleston police said it happened after the South Charleston Target said several people were using stolen credit cards at their store on Tuesday. Police stopped a vehicle matching the description of the Target suspects' vehicle traveling north on Route 601/Jefferson Road. Police said they found credit cards and prepaid cards in one of the suspect's wallet, the cup holder, the center console, and in the door panel of the van. Police said they called the Secret Service after they found the large amount of stolen credit cards with information that didn't match the bank information and had been re-encoded onto gift cards and prepaid credit cards. Right now, police were only able to confirm the bank account information with one bank, that's why each person is only facing one count. More charges are pending as the investigation continues. Police also said one of the suspects, Angel Chapman, is facing similar charges in New Jersey. Police said Chapman told them she had 100 stolen credit cards when she was arrested in that case in February. wchstv.com
Jurors find Akron, OH man Guilty of Stealing more than $1 Million in Food Stamp Scam An Akron storekeeper was convicted Wednesday of engaging in a pattern of corrupt activity and all other felony charges for pocketing more than $1 million in a food-stamp scam. Johnnie Byrd III, 45, was taken into custody by sheriff's deputies immediately after the verdicts were read and Common Pleas Judge Amy Corrigall Jones revoked his bond. Sentencing was scheduled for 9 a.m. May 28. Prosecutors said Byrd faces a maximum penalty of 24 years in prison along with sizable fines. The verdicts were announced at 4:15 p.m. following about four hours of deliberations. Byrd, seated at the defense table in a dark suit and open-collar shirt, had no visible reaction to the decision. Once he was led out of the courtroom, however, the lead state investigator, Jacqueline Largent of the Ohio Department of Public Safety, exchanged a high-five with Sheriff's Detective Anne Manuel, who played an extensive role in the investigation. "A lot of hard work," Manuel said afterward. Largent and Manuel then shook hands with Summit Assistant Prosecutor Colleen Sims, the government's lead attorney in the case. In addition to Byrd's conviction under the state's racketeering law, he was found guilty of grand theft, money laundering, telecommunications fraud and illegal use of food stamps. ohio.com

Thieves hit Walmart in Columbia and Baker Counties for $46,000 in cellphones The Lake City Police Department is searching for four people after nearly $50,000 worth of cellphones were stolen from Walmarts in Columbia and Baker Counties in the same day. Investigators said they arrived in what appears to be a silver GMC Terrain SUV, possibly a rental vehicle. Police said they used a shopping cart and grabbed a black rolling luggage bag and headed to the electronics section. On May 11 around 6:30 a.m., the male suspect crawled behind the electronics counter and forcibly opened the storage cabinets, according to police. At the same time, one of the female suspects kept watch and the other two distracted nearby Walmart associates, police said. news4jax.com
Lawton, TX Woman Charged with $30,000 Credit Card Abuse at Academy Sports and Harbor Freight A Lawton woman was arrested after police say she was using credit cards that had been altered. Wichita Falls police say the incident happened back on August 8th of last year, when 34-year-old Keli Elizabeth Ghoulson told officers she was trying to buy items at Academy Sports. Ghoulson said the card was denied, but according to the arrest affidavit, the Mastercard appeared to be altered and the original name and card number had been scratched off. The back magnetic strip also appeared scratched, making it unusable. Officers searched Ghoulson's vehicle and found two notebooks containing more than 100 16 digit numbers, black embossing letters and sales receipts from Academy Sports in Wichita Falls, Texas and in Edmond, Oklahoma. Records indicate that there were 81 compromised credit cards and more than $30,000 dollars in fraud loss. A second arrest affidavit on Ghoulson states that a Harbor Freight receipt in the amount of just over $1,400 dollars was found in Ghoulson's possession, and that new items from that store were in the trunk of her vehicle. Ghoulson told police she used a Green Dot card to make the purchases, but police say she used an altered credit/debit card. newschannel6now.com

Multi-State crime spree ends at Sapulpa Walmart: suspected in 27 C-Store robberies A man wanted in a two-state crime spree is behind bars now at the Creek County Jail. Officials said Bobby Blankenship, 28, is wanted in more than two dozen robberies and several more crimes. FOX23 learned Wednesday that Blankenship's crimes stretched from Drumright all the way to Fort Smith. The crime that ended it all was stealing a DVD from a Sapulpa Walmart. LeFlore County Sheriff's Investigators told FOX23 that Blankenship could be connected to as many as 27 convenience store robberies in LeFlore, Sequioa, Sebastian and Polk counties. He's also wanted in Haskell and McIntosh counties. Sapulpa police said Blankenship's crime spree ended when he was caught by Walmart loss prevention officers. fox23.com
Do you have an ORC case to share?
Share your ORC news and help the industry grow

Retail Crime News

Sponsored by NuTech National
1 Dead, 1 Injured in Shooting Outside Waldorf, MD. McDonald's A man injured in a double shooting in the parking lot of a McDonald's has died, the Charles County Sheriff's Office announced Thursday. Deputies were called to the 11000 block of Mall Circle in Waldorf Wednesday night for a report of a shooting. Both victims, a man and woman, were taken to an area hospital, where the 25-year-old man died overnight. The female victim is in serious condition. Investigators say a suspect was taken into custody Wednesday. The suspect and victims knew each other. nbcwashington.com

Arrests made in Pageland, SC store robbery, shooting to 'shock the town' Four people were arrested in a Pageland store robbery and shooting that sent the clerk to the hospital late Sunday night. Pageland Police Chief Larry Brown says the arrests will "shock the town." Maria Aguilar, 30, was shot in the neck while working at La Tienda Mexicana Store on West McGregor Street in the downtown area. Thursday morning, Brown said the main suspect had been arrested and three others were arrested as accessories after the fact. A witness told investigators Aguilar handed the suspect money and was shot after she reached for a phone. Aguilar was rushed to the Pageland airport and then airlifted to the hospital. Arturo Martinez, the husband of the victim, said Tuesday morning's surgery went well and that his wife is now recovering. wbtv.com

2 Romanians busted with ATM skimming devices in Orem, CA - other suspects still at large A day after police said they were looking for a group with skimming devices at ATMs, a pair is in custody. Orem police were involved in the capture while working with the FBI Cyber Crime Task Force. Other suspects still at large. myinforms.com

Statewide Sweep Finds 103 Skimmers in Florida
A statewide sweep of 7,571 gas stations in the Sunshine State revealed 103 skimmer devices, according to Florida's Department of Agriculture. At least one skimmer was found in 29 Florida counties, reported The Associated Press. Miami-Dade County had the most with 16 skimmers, followed by Palm Beach County with 11 and Broward County with nine. csnews.com

Citi Gear in Houston the victim of a Smash and Grab; 3 arrested following chase Smash-and-grab suspects led police on a chase, but were arrested after crashing their getaway van into a family's fence in West University. According to police, the suspects were involved in a smash-and-grab at a Citi Gear store in southwest Houston and got away with $10,000 worth of clothes Thursday morning. Though a witness called in the crime, surveillance video showed the suspects breaking into the store and stealing piles of clothes in less than 60 seconds, according to the store manager. The Houston Police Department and West University police partnered together to catch the suspects as they were led on a high-speed chase starting on Highway 59 North. The chase ended shortly after when the suspects crashed the van at Weslayan and Bissonet Street. No one in the home was hurt as the van narrowly missed hitting the house. click2houston.com
Thousands in Jewelry Stolen From Tulsa, OK Kmart Store Police are looking for two men who broke into the Kmart store at 51st and Harvard early Thursday and stole jewelry. Officers got the alarm at about 3:30 a.m., but by the time they arrived the pair were already gone. Police said the men cut a hole in the lawn and garden fence and pried open two sets of doors, heading straight to the jewelry counter. Officers said surveillance video shows the men breaking a glass case and stealing a large amount of jewelry. Police said the two men were in the store for less than two minutes. Police haven't said how much jewelry was taken, but some of the rings were worth around $1,000 a piece. The Kmart store is scheduled to close by mid-July. newson6.com
2 men sentenced in Kidnapping, Jewelry store Burglary in Greece, NY Two men are heading to prison in the kidnapping of a western New York couple as part of a plan to rob the jewelry store where the couple worked. Authorities say 29-year-old Thomas Pryor was sentenced to 18 years in prison Wednesday and 28-year-old Qzay Clark, who pleaded guilty to attempted burglary, received three years in prison. Authorities say the men bound the couple and their adult son with duct tape and held the family hostage for a night in their Greece apartment outside Rochester last year. They hit the father in the head with a gun. The next day, Pryor and Alexander Kates took the father's car and robbed the jewelry store using the couple's keys and passcode. Kates is expected to be sentenced in June. sfgate.com

Burglars hit 3 Fresno, CA Pharmacies, Owner says there's no stopping break-ins After a high speed chase Wednesday morning police arrested the suspects charged with breaking into a pharmacy near First and Nees in Fresno. Pharmacy owners in town say they're happy about the arrests, but they don't believe it will stop the ruthless attacks on their businesses. Pharmacy store owners in Fresno say there is no stopping the constant break-ins at their stores. Wednesday morning in the span of an hour three pharmacies were broken into. The break-ins happened at pharmacies on Gettysburg, Nees, and Marks at around four o'clock in the morning. In Fresno security bars are welded to the front windows of a pharmacy. The steel is designed to provide relief from an onslaught of break-ins, but the thieves are relentless. "The last two break-ins we had bars up. (and that didn't stop them?) No. Not at all," said Bob Zingarelli Medicine Shoppe Pharmacy Owner. Before the sun came up Wednesday morning three different Fresno pharmacies became targets. "The police do a great job it's just endless," said Zingarelli. Two of the break-ins were caught on surveillance camera. yourcentralvalley.com
Olean, N.Y., pair charged with theft from Walmart Jessica Lynn Pinkard, 21, was arraigned on Tuesday on one charge of retail theft, a first-degree misdemeanor, court records stated. Additionally, Matthew John Brucker, 22, of Olean, has been arraigned on charges of retail theft, a second-degree misdemeanor; and defiant trespassing, a third-degree misdemeanor, court records stated. Court records said on the afternoon of April 18, Pinkard put nine DVDs worth a total of $212.64 in her purse while she was shopping there. Police were initially called to the store because she was shopping with Brucker, who was not allowed to be on the property, court records indicated. bradfordera.com

UK: Tesco customer service worker plundered over $200,000 from her store in a 10-year refund scam Tesco customer service worker has been jailed after she plundered $207,000 from her store in a 10-year refund scam. Julie Last, 51, certainly took the supermarket giant's slogan of Every Little Helps to heart as she helped herself to the till and used stolen gift cards to purchase items. Last, of Ipswich, Suffolk, was locked up for 28 months at the town's crown court yesterday. The mother-of-three admitted three counts of theft by employee and a money laundering charge of converting criminal property. Ian James, prosecuting, said Last was caught on November 22, 2013. Searches of lockers, her home, and a trawl of her seven bank accounts discovered 68 Tesco gift cards and money she had stolen dating back to 2004. The court was told that even while on police bail, Last used another stolen gift card to purchase an item. mirror.co.uk
UK: Residents concerned about amount of money left overnight in Chesterton Tesco BURGLARS stole hundreds of dollars from a Tesco store in a smash and grab raid which took less than a minute. The three criminals hit the Tesco in Chesterton Lane, Cirencester during the dead of night - striking at about 3.20am on Monday. They smashed the windows of the front doors, leaned over the till and stole cash thought to be worth upwards of several hundred pounds. Following the raid, the store was closed until 3pm on Monday while repair work was carried out. People who live near the shop have raised concerns over so much cash being left in the store overnight. wiltsglosstandard.co.uk

York, PA man Plead Not Guilty to Felony Shoplifting, Conspiracy and Aiding and Abetting

Hobart, IN Police seek to identify 2 credit card fraud suspects

Romeoville, IL Woman Accused of Stealing $335 of Cosmetics from Sephora in Orland Square

Man sentenced to 8 years in $100,000 Diamond store Robbery in Frederick, MD


Robberies and Burglaries
• Boost Mobile - Augusta, GA - Burglary
• BZ Mart - Vandergrift, PA - Robbery/ Employee Theft
• Casey's General - Lincoln, NE - Robbery
• Champlain Farms - Winooski, VT - Robbery
• CVS - Kansas City, MO - Robbery
• CVS - Fargo, ND - Robbery
• CVS - Indianapolis, IN - Armed Robbery
• CVS - Flagstaff, AZ - Robbery
• Dollar General - Chattanooga, TN - Robbery
• Dollar Tree - Winston, OR - Robbery
• Florida Drive-In - Tampa, FL - Armed Robbery
• Kohl's - Forked River, NJ - Burglary
• Kwik Stop - Palm Beach Co, FL - Robbery
• Medical Dental Pharmacy - Fresno, CA - Burglary
• Medicine Shoppe - Fresno, CA - Burglary
• QuikTrip - Mooresville, NC - Robbery
• Raceway - Bryan, TX - Robbery
• Rite Aid - Placer Co, CA - Armed Robbery
• Smokin Joe's - Lewistown, NY - Armed Robbery/ Shooting
• Verizon Wireless - Gaffney, SC - Armed Robbery
• 911 Smoke - Cherokee Co, GA - Armed Robbery - Clerk Killed


Featured Job Listings
Sponsored by NuTech National
Feature Your Job Here For 30 Days -
70% Aren't On the Boards
Director of LP
Lane Bryant
Columbus, OH
LinkedIn
Director of LP
PacSun
Anaheim, CA
PacSun
NEW TODAY LP Director
Don Roberto Jewelers
San Clemente, CA
Don Roberto Jewelers
Director, LP Operations
Dick's Sporting Goods
Pittsburgh, PA
Dick's Sporting Goods
Director Global AP
KFC & PH
Plano, TX
YUM! Brands
Director of AP, Corporate
Dollar General
Nashville, TN
Dollar General
VP Supply Chain, LP & Safety
Ross Stores
Ft. Mill, SC
Ross Stores
Director of Safety
Academy Sports & Outdoors

Houston, TX

Academy Sports & Outdoors


Dir, Pharmacy LP
Rite Aid
Camp Hill, PA
Rite Aid
Regional Dir AP
Rite Aid
Baltimore, MD
Rite Aid
LP Corporate Sr Mgr
JC Penney
Dallas, TX
JC Penney
Safety & Security Mgr
Kirkland's
Brentwood, TN
Kirkland's
AP Manager
Ralph Lauren
New York, NY
Ralph Lauren
LP Manager
Dunkin' Brands
Chicago, IL
Dunkin' Brands
Regional LP Mgr
Dunham's Sports
South Central KY, Central TN or NC
Dunham's Sports
Regional LP Mgr
Dollar General
Midland/Odessa, TX
Dollar General
Group LP Coordinator - Head Office
Cotton On
Los Angeles, CA
Cotton On
Sr Retail AP Specialist
REI
Bloomington, MN
REI
Coordinator, Corporate AP
Bi-Lo Holdings
Jacksonville, FL
Bi-Lo Holdings
Supervisor, LP
Ascena Retail Group, Inc
Pataskala, OH
Ascena Retail Group, Inc
LP Admin. Asst.
National Stores
Gardena, CA
National Stores
LP Operations Coordinator
Restoration Hardware
Corte Madera, CA
Restoration Hardware
LP Analyst
Restoration Hardware
Corte Madera, CA
Restoration Hardware
Implementation Expert/Project Mgr
LP Software
Worth, IL
LP Software
Sales Representative
NuTech National
Maitland, FL
NuTech National

Limited Time Only - Post Your Multi-Unit LP jobs for FREE - Learn More Here

Daily Job Alerts


Appearing One Day Only
View our Internet Jobs Archives here
AP Manager
Home Depot
Wilshire Union, CA
Home Depot
AP Manager
Home Depot
Lancaster, CA
Home Depot
District LP Manager
Kroger
Shenandoah, TX
Kroger
Dept Mgr LP & Safety
Lowe's
Washington, MO
Lowe's
F/T Dept Mgr - LP, Safety & Hazmat
Lowe's
Flemington, NJ
Lowe's
AP Manager in Training
Walmart
Kirkwood, MO
Wal-Mart
AP Manager in Training
Walmart
Los Angeles, CA
Wal-Mart
AP Manager in Training
Walmart
Breckenridge, TX
Wal-Mart
AP Manager in Training
Walmart
Casper, WY
Wal-Mart
AP Manager
Sam's Club
Oklahoma City, OK
Wal-Mart
LP Manager
Sears
Maplewood, MN
Sears Holdings Corp
LP Manager
Sears
St Paul, MN
Sears Holdings Corp
LP Manager Hrly
Kmart
Warren, MI
Sears Holdings Corp
AP Team Leader
Target
Williamsburg, VA
Target
ETL Assets Protection
Target
Hanford, CA
Target
AP/LP Manager
Macy's
Olympia, WA
Macy's
District AP Mgr
Sports Authority
Long Island, NY
Sports Authority
Area LP Mgr
dd's Discounts Store
Bay Area
Ross Stores
LP Manager
NAPA
Fresno, CA
NAPA



Home of the Industry's Original
On the Move

None to report.

Post Your New Job or Promotion!
See all the Industry Movement

Your Career
Sponsor this section of the Daily
The 4 Enduring Qualities of Accomplished Leaders While the need for grit is essential for leaders to inspire their team, it can sometimes come at the expense of other critical behaviors. To get lasting results, you need GRIT - generosity, respect, integrity and truth. With these four principles, everyone will thrive. Enjoy work

4 Ways to Reignite the Flame with Burned Out Employees Sometimes, especially if employees have been with an organization for quite a while, the enthusiasm fades. Maybe they get a little too comfortable in their position. The key for employers is to reignite that flame, and here are some ways to do just that. Get them involved

How You Support Others Starkly Shows How You Lead Great leaders are always looking for ways to help those around them, because by doing so, and helping others complete their tasks, everyone wins. Not only do you feel good from providing others with opportunities to develop their talents and reach their goals, but this mutuality mindset builds bonds. Be a shepherd

Your Employees' Emotions Are Clues to What Motivates Them If you can better understand those around you, you can develop ways to better understand what it is that keeps them going, gets them motivated. Emotions can reveal information about a person that we don't hear directly. Here are some motivations you can read from your employees' emotions. Success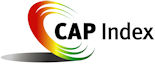 Tip of the Day
Sponsored by Vector Security
Sometimes you have to lose in order to win long term. Picking your battles is an art that many never acquire, but those that do are usually two steps ahead of you. So while the loss may seem to set you back, regroup and focus two steps ahead because that's where the winner of the last battle is. And remember always lose with dignity and win with humility.
Just a Thought,
Gus





Upcoming Events
---

Recruiting?
Get your job e-mailed to everyone... everyday
Post on our Featured Jobs Board!
Reach your target audience in 2015 every day!
Request our 2015 Media Kit
update account / change e-mail
unsubscribe FEEDBACK
www.downing-downing.com

Advertise With The D&D Daily




36615 Vine Street, Suite 103
Willoughby, OH 44094
440.942.0671
copyright 2009-2019
all rights reserved globally