The D&D Daily Mobile Edition
LP, AP & IT Security's #1 News Source



---

#1 Solution Provider Episode

Sensormatic Solutions - Cloud-Based, Data-Driven Solutions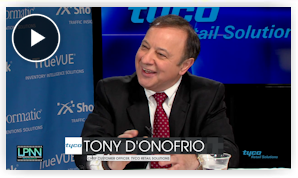 Tony D'Onofrio, Former Chief Customer Officer, Tyco Retail Solutions
Sensormatic Solutions, part of Johnson Controls, is a leading provider of analytics-based Loss Prevention, Inventory Intelligence and Traffic Insights for the retail industry. Their retail portfolio features the premier Sensormatic®, ShopperTrak® and TrueVUE brands, as well as a full suite of building technology solutions. Tony D'Onofrio talks about Tyco's latest innovations, the trends shaping retail, and the new technologies that excite him the most.
#1 Quick Take
Rex Gillette, Vice President of Retail Sales, ADT/Protection 1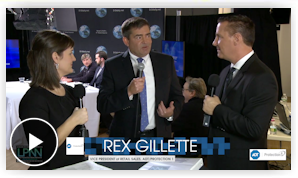 Rex Gillette, Vice President of Retail Sales for ADT/Protection 1, tells us why a great employee culture with top notch customer service have helped Protection 1 and ADT set itself apart as a leading integrator in the retail security business.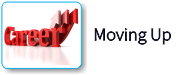 ---

Bryan LeFebvre promoted to Group Manager, Corporate Asset Protection for Stage Stores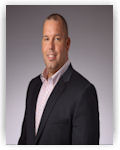 Previously, Bryan was a Regional Manager - Asset Protection for the retailer for over 14 years, and started at Stage Stores in 2005 as Senior Regional LP Investigator. Prior, he worked at Herberger's as Area LP & Safety Manager and Target as Senior AP Specialist. Congratulations Bryan!

James Stanek named Sr. Corporate Security Investigator for Verizon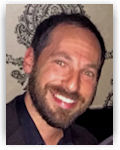 Previously, James was the Door Host/Security for The MID club in Chicago for over seven years. He also held positions at Security Industry Specialists, Inc. as Regional Retail Security Supervisor and Fraud Investigator/Trainer, CVS Health as Market investigator and Marshall's as AP Specialist. Congratulations James!

See All the Executives 'Moving Up' Here

Submit Your New Corporate Hires/Promotions or New Position




---

Update: Verisk Analyst, Timothy Young, Released on $100K Unsecured bail
DOJ Charges Verisk Analyst Selling Access to Verisk Internal Databases for
$2.5M Cryptocurrencies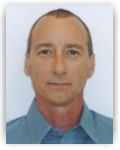 Timothy Young, 49, Morefield, NE, was released on a $100k unsecured bond this week pending federal court date assignment. U.S. Attorney Matthew Riley on New Jersey District.

Young posted his access to Verisk's databases for sale for $2.5M in cryptocurrency. With the FBI using a confidential informant to contact him and offer to buy the access for $100k and a $50k monthly usage fee.

With millions of buildings, nationwide emergency centers, nationwide fire departments, insurance documents, and PI information from all Verisk clients this could have been a monumental breach of national magnitude
that could in theory have led to a number of outcomes of catastrophic proportion nationwide.

Interestingly a second username and logon was offered for use by Young which was mentioned in the original complaint.

Today NBC will be releasing the story at 6 pm.

Stay tuned as we follow the case through the courts and in unison with NBC.


RC Willey keeps an eye on shrink with Axis Communications


Home furnishings retailer secures inventory with advanced network camera technology. Operating 15 stores across Utah, Nevada, Idaho, and California, as well as an e-commerce business, Salt Lake City-based RC Willey manages $500 million of inventory in warehouses and stores throughout the western US. Facing challenges in tracking inventory discrepancies and investigating shrink, RC Willey decided to install surveillance cameras in its supply chain.

The company installed analog cameras to document the inventory flow, but when that system reached the end of its life, RC Willey began searching for a high-resolution internet protocol (IP) digital video surveillance system that could deliver better video with greater forensic value.

After lengthy on-site testing of 15 different IP video camera vendors, RC Willey selected network cameras from Axis Communications to track inventory in transit from its distribution centers, retail stores, and delivery trucks. RC Willey also selected systems integrator and Axis partner Alphacorp to undertake the installations. chainstoreage.com

S-TRON Announces Strategic Partnership with ZKTeco USA
Need Biometric & RFID-based Access Control? S-TRON Has You Covered.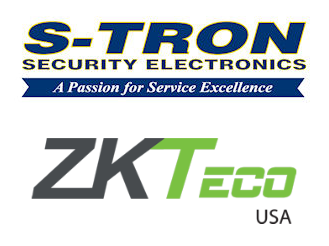 S-TRON, A Veteran Owned National Electronic Security Solution Provider, is proud to announce a strategic partnership with ZKTeco USA, a leading global provider of advanced Biometric & RFID-based Access Control systems comprised of a variety of Panels, Readers, Walkthrough Metal Detectors, Turnstiles, X-Ray Baggage Scanners and Visitor Authentication & Management software.

With the ever-increasing need for people and asset protection within our current and prospective customer base, S-TRON has chosen ZKTeco USA above all other vendors based on their advanced security technology, reliable support and the seamless integration within their comprehensive product line. s-tron.com

JCP Shrink Improving - Down 16% Q1
JCP CEO Jill Soltau: 'There's no silver bullet,' & turnaround will take time
Puts Shrink Reduction in Top 6 Priorities
It's been her experience in turnarounds, she said, that "things can get worse before they get better."

We're focused on sustainable profitable growth and sustainable takes time," said Soltau, who joined Penney in October. She's been putting her management team together and working to improve Penney's processes, slashing inventories, working on integrating the online and store businesses, cutting down on shrink and revamping merchandise assortments and strategies.

Penney reduced its inventory by 13% last year and by 16% at the end of the first quarter. New processes have also cut down "shrink," or the loss or theft of merchandise, the company said. dallasnews.com

LP's Use of Facial Recog. - A "Practical Application"
Acceptance Trend in Retail Industry Media Continues
"Do the benefits of using facial recognition in retail outweigh the risks?
Facial recognition technology has many practical applications, including law enforcement, airport security and retail loss prevention to name a few. And while these use cases seem reasonable to most people, not everyone is enamored with facial recognition technology or how it's being used,

The recent legislative actions along with the heightened sensitivity to privacy resulting from the introduction of the General Data Protection Regulation in Europe may prove to be problematic for retailers, including Walmart and Walgreens, that are actively experimenting with facial recognition technologies.

Walmart has been testing facial recognition to improve customer service by trying to recognize if a shopper is "unhappy". If that determination is made, then customer service can intervene and turn a bad customer experience into a good one — so the theory goes.

Walgreens is testing sensors that detect shoppers and cameras that scan their faces to estimate their gender and approximate age for delivering targeted messages on their experimental soft drink coolers outfitted with digital displays.

While many retailers experimenting with facial recognition insist they are not storing facial images or using them for any purpose except to help deliver a better shopping experience, many questions remain. How are facial images stored? Who has access to them? Are shoppers notified in advance? Can shoppers opt out? retailwire.com

Editor's Note: We would have never seen this just two years ago. But with the increased violence, mass shooters, and robberies continuing and the customer surveys all showing their prioritizing safety and security, coupled with the customer experience being such a critical element in the path to purchase, retailers and even the media are on the verge of doing an about face on LP's use of facial recognition's in retail. Just my thoughts

Retail Tops All Industries in Compliance
KPMG: 2019 Chief Compliance Officer Survey
Across all industries, an intensely heightened awareness of ethical behavior has elevated the need for executive leadership in the areas of ethics and compliance, and it is prompting change.

KPMG's 2019 CCO Survey: Insights for the future of ethics and compliance explores how most organizations, independent of industry, are taking ethics and compliance risks seriously. Based on a survey of 220 chief ethics and compliance officers (CCOs) representing the largest organizations across multiple industries, the report identifies mature ethics and compliance areas and offers guidance for improvement where programs still need to advance.

The survey found a consensus across all industries on top compliance activities to enhance, refine, and integrate.

Recent high profile ethics failures illustrate the real impact of reputation risk and firms are seeking to avoid these costs by strengthening their abilities to mitigate the risk of misconduct. Organizations' focus on investigations, ethics, and training supports this goal: Investigations to identify trends and root causes; ethics to clarify what is the "right thing to do" and to reinforce accountability for failure to do so; and training to reinforce the firm's values and controls through meaningful example.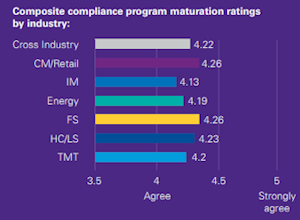 Chief Compliance Officers reported evolving program maturation due to heightened public, investor, and board awareness of ethics-related issues, as well as converging business models.

Retail tops all industries in "strongly agreeing" across all survey questions indicate increasing program maturation. advisory.kpmg.us
Read full report here

CEO of Merchant Payment Processor "CPS" Guilty Overbilling Fraud
Southern District of New York: MICHAEL MENDLOWITZ, 44, of Woodmere, NY, the former CEO and part owner of a payment-processing company that operated under various names, including Commerce Payment Systems ("CPS"), for defrauding its merchant customers.

"Michael Mendlowitz preyed on small business owners, defrauding thousands of them. Mendlowitz's victims got sold a bill of goods and were duped into overpaying."

Thousands of small businesses located throughout the country, were charged all manner of hidden and increased rates and fees. In furtherance of the fraud, MENDLOWITZ directed senior employees of CPS to significantly increase rates on customer accounts with no disclosure to customers that they would in fact be charged those increased rates. In addition, MENDLOWITZ deleted three pages from the customers' contracts that contained terms and conditions that directly contradicted representations made to customers during the sales process. As part of the fraud scheme, MENDLOWITZ falsely told representatives of CPS's parent company that those terms and conditions had been provided to customers. Facing a maximum term of 20 years in prison.

Richard Hart, 39, of East Meadow, New York, a CPS sales manager, previously pled guilty before Judge Broderick to one count of conspiracy to commit an offense against the United States. justice.gov

Fighting counterfeit products through microscopic imagery
An effective product authentication system, then, has great potential to help retailers. It can significantly reduce the possibility of buying and selling fraudulent products, everything from batteries to high-end luxury goods, and can lead to increased sales as consumers become more confident about the authenticity of products. Employees spend less time authenticating goods, which reduces operating costs; above all else, the brand's integrity is protected.

Ryan Smith, senior director of online operations for Goodwill of Orange County, Calif., has been using such a system for several months and says it has "really increased the efficiencies and the accuracy of our authentications." stores.org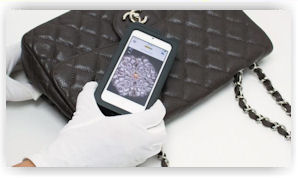 The Rise of Return Fraud and How Retailers Are Fighting Back
Sophisticated counterfeits and a culture of hassle-free returns have created an expensive problem for retailers.

UK luxury department store Selfridges adds step to stop counterfeit returns. Starting last year, they began taking photos of minute details of certain products, such as a button on a coat or a bag's embossed leather. When a customer returns an item, a warehouse employee or store assistant can take a similar image, then use software to compare it against the original for tiny discrepancies that might point to a forgery.

The system was designed by Entrupy, a software firm started in 2012, which began testing its approach with Selfridges last year. The idea is that every item has unique physical characteristics, often invisible to the naked eye, that can be used to determine whether it is real or counterfeit. "Think of it just like a fingerprint system."

So far in 2019, out of the 18,000 items Selfridges ran through Entrupy's software, 30 were flagged as potential fakes. Those items, which included a bag retailing for over $2,100, were then sent for additional testing (some turned out to be genuine). businessoffashion.com



The D&D Daily Launches New Transparency Program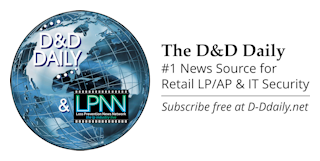 Given the current emphasis on organizations providing greater transparency - especially news outlets, in this era of fake news and false claims - the D&D Daily will begin providing independently audited and verified readership operating statistics, which may include a review by an independent senior retail Loss Prevention executive, and distributed to all D&D Daily business partners on a semi-annual and annual basis. In keeping with standard industry practices, this generic statistical information will not include any personally identifiable or email information of any subscriber. The audit review and results will be published on D-Ddaily.net and available to all business partners.

We at the Daily are committed to driving industry best practices and ensuring the quality of information we deliver for both our readers and our business partners. As our business partners provide us the opportunity to deliver the Daily each day to the industry.

We invite our readers to please take the time to thank our sponsors while we work hard to deliver the news and trends to you, our readers in the retail industry.

Thanks, Gus Downing



D&D Daily Special Announcement: We'd like to congratulate Mike Crissman, our Managing Editor, on his recent successful completion of the LP Foundation's LP Qualified program.

The Daily continues to drive towards ensuring the absolute credibility of the news and trends we report and how they impact our industry. Congratulations Mike!
Cato to close 50 stores & Open 12

What can employees do if their supervisor is unprofessional or abusive? Ask HR

Arcadia Group Will Close 11 U.S. Topshop Stores Amid Bankruptcy Filing

VIDEO: Amazon customer asks Jeff Bezos during shareholder meeting for help returning package

Quarterly Results

Hibbett Sports Q1 comp's up 5.1%, net sales up 25%
Foot Locker Q1 comp's up 4.6%, sales up 2.6%
Ross Stores Q1 comp's up 2%, sales up 6%
BJ's Wholesale Q1 comp's up 1.9%, net sales up 2.5%
Best Buy comp's up 1.1%, sales, domestic sales up 0.8%, International sales down 5.2%
Stage Stores Q1 comp's down 3.1%, net sales down 4.6%
Citi Trends Q1 comp's down 4.5%, sales down 2.8%

---

---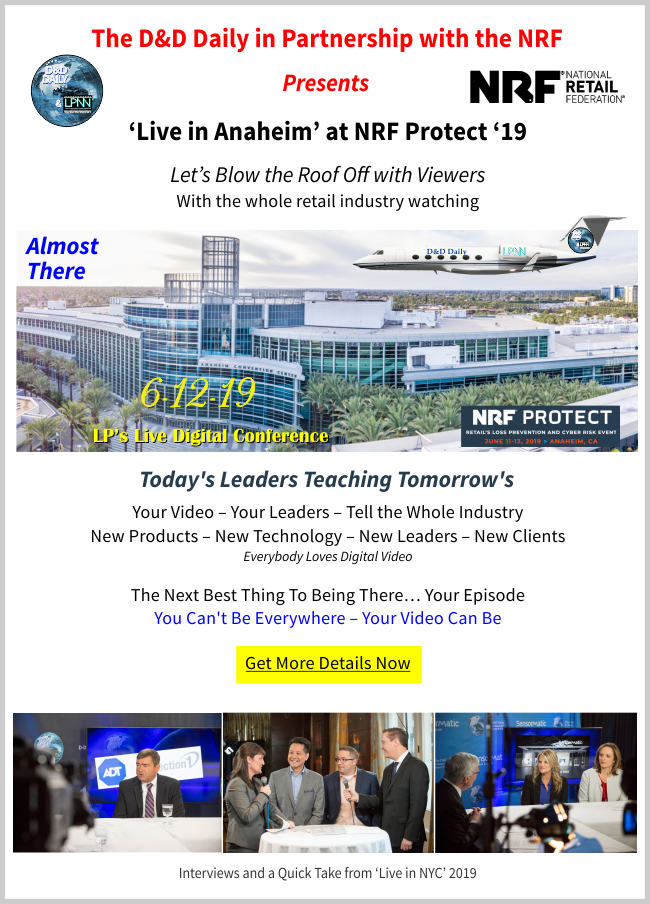 Spotlight on Scarsdale Security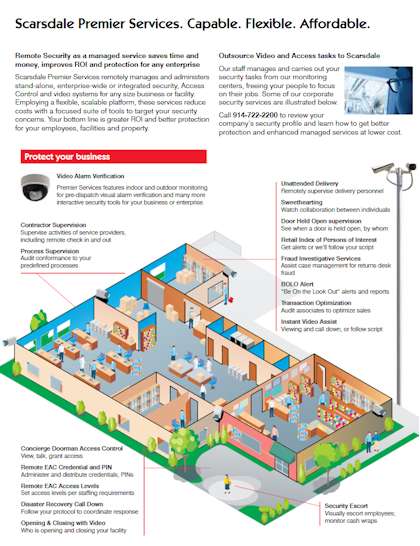 ---

Walmart's Red, Blue & Purple Cyber Security Teams

Walmart cybersecurity team handles over 200 billion events annually

Walmart recently held its third annual Sp4rkCon (pronounced "Spark Con") Information Security conference in Bentonville at the David Glass Technology Center. About 1,000 people attended the full-day conference, the majority of whom did not work for the retail giant. Walmart said it holds the free seminar to convene small businesses and other cybersecurity professionals regardless of the industry they serve. Any business that stores customer data is at risk for a data breach.

WALMART GAMEPLAN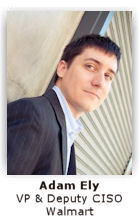 Adam Ely, vice president and deputy chief information security officer at Walmart, said 40% of the time when a small business gets hacked "they are done." Ely is one of 600 people who work in Walmart's Information Security division. The information security team is based around the world, and Ely is based in Silicon Valley.

Walmart needs the massive team to run interference against hackers seeking to breach the company's 500,000 network devices, 38,000 servers, three global data centers and 250 million customer transactions per week.

Walmart said its cybersecurity team handles more than 200 billion events each year and places considerable resources into keeping its vast data networks safe from hackers. Ely said Walmart protects its own data and stores from hackers, in addition to protecting the 16 startups it has acquired over the past three years.

One way Walmart said it accomplishes that task is by assigning employees to a "red" team that works to continually test the system by trying to hack into it. Other employees are assigned to a "blue" team that continually works to defend against attacks from the red team and the real threats from outside hackers. About two years ago, Walmart began to employ a "purple" team to maximize the benefits from the blue and red teams who constantly work against each other.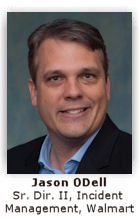 Jason O'Dell, senior director of incident management at Walmart, is responsible for the company's data assurance, cyberintelligence and incident response across Walmart's 11,300 stores in 27 countries and weekly customers and 2.2 million employees. He said running a "purple" team approach was necessary at Walmart because of the company's large size.

"We have 3 million IP addresses on our network and over 2.2 million employees. If 0.0001% of our associates were malicious we'd have 230 malicious insiders," O'Dell said. "It has taken us two years to change the mindset and effectively run a 'purple' team strategy getting the best from the red and blue teams so that 1 + 1 = 3."

Continuing, he noted, "The first attempt was like a dumpster fire. But over time we have done a much better job with the 'purple' team approach predicting threats and defending against them." talkbusiness.net.com

Cybersecurity's Milestone Moment - Changes Everything
Moody's Downgrade of Equifax: A Wake-up Call to Boards
Wall Street has been abuzz this week over drastic measures by credit ratings agency Moody's to downgrade its rating of Equifax, with expensive data breach fallout named as a major factor for the poor marks. While the action was not unexpected, the landmark nature of the downgrade should provide some needed emphasis to both boards of directors and CISOs of the modern business imperative for cyber resilience, security and risk experts say.

"They definitely need to do more than ask the CISO some high-level questions. Equifax is in the hot seat now, but most of the Fortune 500 CEOs and CISOs would do no better in the same situation."

"This is the first time the fallout from a breach has moved the needle enough to contribute to the change" in ratings outlook.

Security insiders say that this Moody's action should not only be a wake-up call to CEOs and boards, but it's also a crucial inflection point for CISOs.

"This incident changes how business will look at cybersecurity, so cybersecurity needs to change how it talks to business," he says. darkreading.com

Lapse in LinkedIn security certificate update
For the second time in three years, Microsoft-owned professional networking site LinkedIn has failed to update a transport layer security (TLS) certificate, putting users at risk of phishing attacks.

It appears that LinkedIn had renewed the certificate on 10 May, according to Qualys, but not updated the server accordingly, resulting in the browser errors.

In a statement, LinkedIn said there had been a "brief delay" in its certificate update, and that the issue had been resolved quickly and no user data was affected. computerweekly.com

Influential Hacker Has Tips on How to Do Cybersecurity Better
"It is back to basics, truly," Mr. Song told WSJ Pro during a networking event at the Collision technology conference, which drew more than 25,000 people to Toronto this week. "What companies fall victim to are known basic gaps, not patched for years and years."

Companies often fail to address basic security mandates, such as maintaining an accurate and complete inventory of what is on their networks. Such lapses, he said, reflect a misunderstanding of how hacking has evolved.

"Smart attacks focus on users, not systems," Mr. Song said. But he thinks companies overinvest in advanced technology while giving short shrift to vital areas of defense such as identity verification, he said. Duo focuses on that area, which includes strategies like multifactor authentication. The company also assesses the health of devices.

Companies may fail to understand that hackers increasingly collect vast amounts of data in indiscriminate fashion. They are often less inclined to pursue specific targets. "So attackers have a field day spraying and praying. They collect huge amounts of data, just as businesses do," Mr. Song said.

The reality is that smaller, undetected breaches occur all of the time, he added.

People neglect to employ strong passwords or update software because they just don't see themselves as targets, he said: "It is hard for people to understand" that often individual companies or people aren't being singled out, but that hackers are attacking many targets and seeing what they can get. cmail9.com

FinTech finds a home in the FTC Business Center
---

WHITEPAPER: Learn how Under Armour introduced a game-changing loss prevention strategy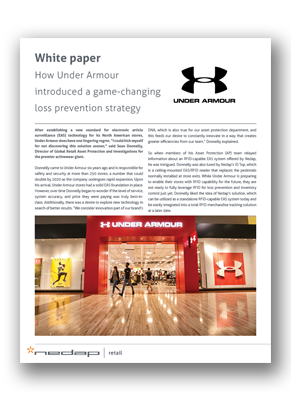 After establishing a new standard for electronic article surveillance (EAS) technology for its North American stores, Under Armour does have one lingering regret.
"I could kick myself for not discovering this solution sooner," said Sean Donnelly, Sr. Director of Global Retail Asset Protection and Investigations for the premier activewear giant.

"My advice to other AP leaders is to not write things off by thinking that something looks too good to be true. Be open to challenging the status quo and willing to put new solutions to the test. We learned that openness pays big dividends, and it's an important part of servicing any rapidly growing business that prides itself on innovation."

Download the whitepaper here.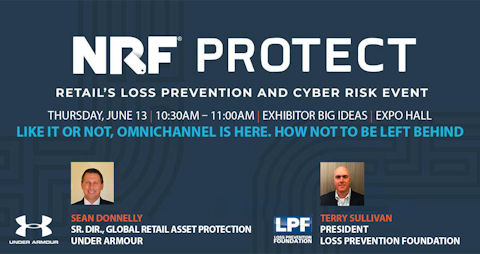 Visit Nedap at Booth #830 at NRF Protect

---



---

Online Advertising Fraud In 2019:
$42 Billion Is Expected To Go Down The Drain Worldwide
Driven by Evolving Tactics by Fraudsters
According to the recent report from Juniper Research, online advertising fraud in 2019 is expected to result in the loss of $42 billion in revenue. Nearly 40% of the loss due to advertising fraud would be by America alone. The Far East and China is not far away though and is estimated to account for 30% of the total digital advertising fraud in 2019.

The report, however, highlights some worrisome scenarios of the future as well. Despite all the measures employed by online advertising giants, like Google and Facebook, to curb online fraudsters, the number of online advertising frauds is only expected to rise. The report of Juniper Research estimates that due to online advertising fraud in 2023 a whopping $100 billion would go down the drain.

Leading digital ad networks are constantly learning and improving their ad serving mechanism to refrain from the menace of ad fraud that comes with digital advertising. However, with the advent of technologies like Artificial Intelligence and Machine Learning, fraudsters are equipped with more innovative ways to trick ad servers, eventually resulting in a wipeout of a huge chunk of the advertising budget of brands.

The report claims fraudsters will gravitate to advanced techniques such as spoofing advertising networks to falsify ad clicks and displayed ads, rather than labour-intensive activities such as app install farms. Juniper forecasts that advertisers will only save $16 billion of potential lost ad spend to fraud; owing to a lack of adoption of anti-fraud solutions from smaller advertisers and the increasingly complex tactics of fraudsters. dazeinfo.com apnews.com

CB Insights: Four industries that Amazon will disrupt in the next five years
1. Pharmacies
Pharmacy chains like Walgreens and CVS have already seen their retail revenues suffer from the rise of Amazon's convenient "everything store." Today, they have a new challenge: In addition to disrupting their "front of store," Amazon is angling to disrupt their core business of drug distribution.

Amazon's acquisition of a $100 million-plus business with pharmacy licenses in all 50 states caused the tickers of Walgreens, CVS, and Rite-Aid to lose about $11 billion in value overnight.

2. Small business lending: A direct, data-driven source of financing
Amazon took its first steps into commercial loans back in 2011, when the company began offering small-business loans to merchants participating in its Amazon Marketplace via its new Amazon Lending arm. Between 2011 and 2017, Amazon loaned more than $3 billion in short-term loans to merchants in the United States, United Kingdom, and Japan.

3. Online groceries: Faster delivery and better logistics
In 1998, Jeff Bezos and his biggest VC advocate, John Doerr, began investing in promising dotcom startups trying to bring the grocery store online. Most would go bankrupt but the experience seeded Amazon's future ambition to dominate the US grocery industry, estimated to be worth more than $800B. Today, that project, Amazon Fresh, has merged with the 2-hour Prime Now delivery service.

4. Payments: Giving small merchants a cheaper option
Amazon has been building out a presence in the payments space for years, with Amazon Cash, Amazon Reload, Amazon Pay, and Amazon Prime Visa. If Amazon can create a payments channel that's good for Amazon consumers and saves merchants money, it could have the edge it needs to disrupt the payments industry in a tectonic way.

For the full report go to cbinsights.com/research/report/amazon-disruption-industries. chainstoreage.com

Google to Refund Advertisers After Suit Over Fraud Scheme

The Next Evolution of Online Shopping Is Letting a Bot Buy You Underwear
---

---

Monroe County, PA: Thieves Steal $78K in Electronics from Best Buy
Stroud Area Regional Police say at least $78,000 dollars worth of electronics were stolen during a heist at 'Best Buy' in Stroud Township. It happened on April 8th, and officers call this an active investigation. Officers say they were called to the store around 1 a.m. for an alarm activation. Upon arrival, they found the store broken into. pahomepage.com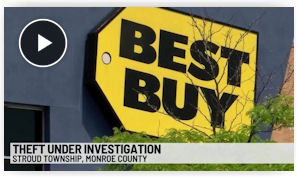 Millburn, NJ: Man flees with 4 Purses from Neiman Marcu valued at $14,800
The Millburn Police Department are looking for the men responsible for stealing more than $14,000 in merchandise from Neiman Marcus on May 15. Millburn Police responded to Neiman Marcus on a theft report where store personnel reported two men took four bags from the Chanel Boutique. patch.com

Macon, GA: 3 arrested after car chase, started as shoplifting at Kohl's
One suspect on Crimestoppers Most Wanted
A car chase that began after a north Macon Kohl's shoplifting incident ended in a multi-vehicle wreck and three arrests Thursday afternoon. The crash took place at Eisenhower Pkwy. around 4:30 p.m. Bibb County deputies say they were called to the Kohl's for a shoplifting incident. When they arrived, the suspects fled the scene. Deputies pursued the suspects' vehicle until they crashed into another vehicle. Multiple people were taken to the hospital for minor injuries.

The driver, 20-year-old D'Angelo Moody, was on the Macon Regional Crimestoppers Top 15 Most Wanted list and was taken to the Bibb Count Jail on charges of felony shoplifting, felony fleeing and eluding, aggressive driving, cruelty to children in the third degree, and felony interference with government property, deputies say. He's being held on a $8,050 bond. wgxa.tv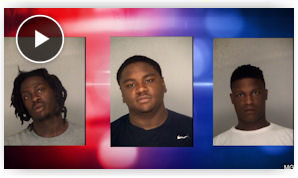 Kingsport, TN: Three women from Chicago arrested for credit card fraud
Over $1,000 in purchases, 40 credit card numbers used
According to Kingsport Police, an official with Eastman Credit Union reported that 'fraudulent activity' was happening with multiple accounts in the Kingsport Area. That fraudulent activity was reported at several Walgreens locations in the city of Kingsport. Police said, "The amount of successful transactions totaled in excess of $1,000; in total, 40 unique credit card numbers were used, while 47 total attempts (including successful transactions) were conducted." The department believes these three people arrested are part of a larger group stealing credit card information. wjhl.com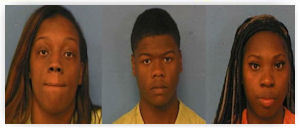 Gonzales, LA: Walmart Shoplifter steals $800 in Vodka and Toilet Paper
A Louisiana woman is wanted after she allegedly stole nearly $800 worth of goods from a Gonzales Walmart. Walmart surveillance video showed the woman leaving the store with 21 bottles of vodka hidden under five large packs of toilet paper. sunherald.com

Poughkeepsie, NY: Man arrested for Shoplifting More Than $1.8K In Merchandise From Macy's

Menomonee Falls, WI: Police seeking suspect in $500 theft from Ulta

Burlington, ON, CN: Suspect Sought After $2,500 of Merchandise Stolen from Golf Town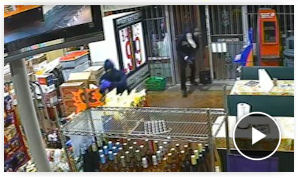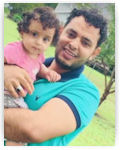 Fayetteville, NC: Cashier shot, killed during robbery at Express Mart
Fayetteville Police are investigating after a cashier with a growing family was killed in a robbery at a gas station at 11:30 pm Wednesday night. Police arrived to find the cashier, Rayd Ali shot and killed inside the store. Police are seeking 2 suspects. Alquadhi's family members said he was a new dad. He had a toddler but Al Qadhi learned just last week that he and his wife have another baby on the way.
abc11.com
Miami, FL: Teen Dies After Being Shot In The Head in a strip mall parking lot
Miami-Dade police said the girl was approached by an unknown vehicle. Shots were fired from inside the vehicle, striking her. The shooting appears to have taken place in front of a business called the Hookah Palace. The critically injured teen was taken to Kendall Regional Medical Center where she died.
cbslocal.com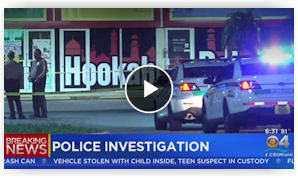 Temple, TX: Man accused of killing two O'Reilly Auto Parts employees expected to plea
Theodore Dwayne Sims, 48, is expected to appear in court for a plea hearing on two charges, including capital murder and aggravated assault with a deadly weapon. According to Temple police, Sims was a former O'Reilly Auto Parts employee. Sims is accused of shooting and killing two employees, Cody Cornell, 25, and Rober Pellerin III, 35, at the store on March 14, 2018. Police said Sims was also involved in an aggravated assault the same day at a NAPA Auto Parts store in Belton. Sims is currently at the Bell County Jail on a $2 million bond.
kcentv.com
Colorado: Murderer / Armed Robber Dies After 35 Years of Solitary Confinement in Supermax

Robberies, Incidents & Thefts
Omaha, NE: Suspected shoplifting escalates to car chase
Mall Security Guard charged with Terroristic Threats
A shoplifting incident escalated into a car chase and gunfire Wednesday night, according to an Omaha Police report Thursday. An off-duty mall security guard in plain clothes chased down three people he suspected of shoplifting and was later arrested after he threatened to shoot them, OPD said Thursday. An off-duty Douglas County Sheriff's deputy called into OPD dispatch at 10:16 p.m. Wednesday requesting assistance after observing an SUV attempting to run a minivan off the road.

According to the OPD report, three van occupants jumped out and fled the area when the vehicle slowed . Witnesses said the deputy fired his weapon at the van when the driver accelerated toward the deputy, ignoring orders to stop. All occupants of the van — one adult and two minors — were apprehended. The three told investigators they had stolen items from a mall department store before the security guard, identified as William Budka-Gray, 26, tried to stop them at the mall, then followed them in a white SUV. They told police that during the chase, Budka-Gray yelled: "Stop or I'll shoot you." They said they thought the man had a gun in his hand and were afraid they would be shot, the report states. According to the report, investigators said they did not find a gun in the SUV. Budka-Gray was in jail Thursday booked on three counts of terroristic threats. wowt.com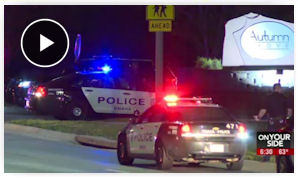 Toledo, OH: Three men sought in Jared robbery of jewelry, diamonds
Toledo police are looking for three men who robbed a West Toledo jewelry store Thursday morning, escaping with jewelry and loose diamonds. The men entered Jared's Jewelry Store at 10:20 a.m., a police report shows. They ordered the employees and the one customer in the store at the time to the floor and threatened to kill them if they did not comply. The men also took their cell phones, along with a watch from a male employee. A female employee was assaulted by one of the suspects who had directed her to open some of the display cases, then removed jewelry and loose diamonds from a display case. One of the men smashed a display case with a hammer and removed several jewelry pieces. 13abc.com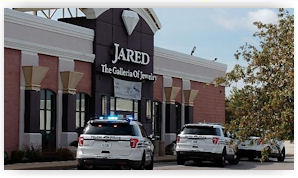 Saginaw County, MI: Case dismissed against man accused of robbing party store of candy, water at gunpoint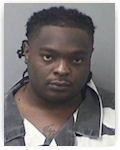 Saginaw County Assistant Prosecutor Shellbe A. Sanborn on Thursday, May 23, dismissed the case against 29-year-old Sundiata B. Young, who had been charged with armed robbery, felony firearm, carrying a weapon with unlawful intent, reckless use of a firearm, and third-degree retail fraud.

Sanborn said she made her decision after speaking with the alleged victim and came to believe the charges weren't appropriate. She said she might issue lesser charges against Young. He is not currently charged with any crime. Prosecutors previously alleged that Young in the evening of April 23 entered the Stop N, taking water and candy without paying and showing the clerk a gun. mlive.com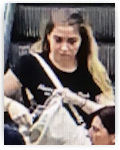 Paramus, NJ: Woman robs Abercrombie & Fitch at knifepoint while wearing Abercrombie & Fitch shirt
Police in Bergen County are asking the public to help identify a woman who robbed an Abercrombie & Fitch Kids store at knifepoint before fleeing on a bus while wearing an Abercrombie & Fitch T-shirt and sweatshirt. The robbery occurred about 5:50 p.m. Thursday, May 16, when the women held up the store at Westfield Garden State Plaza in Paramus, according to police. nj.com

West Palm Beach, FL: Shoplifter at Walmart in Florida leads to extradition in Los Angeles for Armed Robbery

Humboldt County, CA: Man Faces Felony Charges For Allegedly Slaughtering A Runaway Pet Pig For Meat


Fraud Gang of 10 Get Fed Prison for $1.5M+ Multi-State Identity Theft, CC Fraud, & Money Laundering
10 New Yorkers, of Cuban descent, get from probation to 97 months for the two ring leaders. In addition to their terms of incarceration, the defendants were sentenced to pay restitution, special assessments, and forfeiture money judgments that totaled more than $1.5 million.

The conspirators used the fraudulently obtained credit cards to purchase electronics, purchase home goods, purchase designer shoes, purchase Rolex watches, travel across the country and abroad, pay for spa services, and pay for medical procedures – such as Lasik surgery – for themselves and others. Hitting stores up and down the East Coast.

Some conspirators also resold fraudulently obtained electronics, such as Apple products and Nest thermostats, for a percentage of their face value, to Yousef Michi and Carlos David Franco, in order to obtain cash, checks, or wire transfers to Royal Elite Investments Corp., a shell company. justice.gov

Omaha, NE: Jury convicts man of murder for shooting outside C-store
A jury has found a 30-year-old man guilty of first-degree murder and two weapons crimes in Omaha. Douglas County District Court records say the jury returned the verdict Tuesday against Forrest Cox III. Prosecutors say 25-year-old Laron Rogers was shot on March 6, 2017, during a marijuana deal outside a convenience store. Cox's is scheduled to be sentenced Aug. 8 to life in prison. ktiv.com

Vancouver, WAL Man facing a 3rd strike offense for Armed Robbing of a C-Store avoids a Life Sentence after pleading guilty to lesser charges; he will serve 10 years

Milwaukee, WI: Man pleads Guilty to 1 of 8 counts for Cigarette Theft/ Robbery


• AT&T – Greenwood, IN – Robbery
• Best Buy – Monroe County, PA – Burglary
• Boost Mobile – Benton Harbor, MI – Armed Robbery
• C-Store – Nashville, TN – Armed Robbery
• C-Store – Missoula, MT - Armed Robbery
• C-Store – Topeka, KS – Armed Robbery
• C-Store – Marion, IN – Armed Robbery
• C-Store – Ridgeland, MS – Armed Robbery
• C-Store – Pearl, MS – Armed Robbery
• C-Store – Hollister, CA – Armed Robbery
• C-Store – Garland, TX – Armed Robbery / Clerk killed
• C-Store – Fayetteville, NC – Armed Robbery/ Clerk killed
• C-Store – Vancouver, WA – Armed Robbery
• Camera Shop – Crescent Springs, KY – Armed Robbery/ Assault
• CVS – LaPorte, IN - Armed Robbery
• Gas Station – Wyoming, MI – Burglary
• Jewelry store – Toledo, OH – Armed Robbery
• Liquor store – Ridgeland, MS – Armed Robbery
• Walmart – West Palm Beach, FL - Robbery
Daily Totals:
• 17 robberies
• 2 burglaries
• 2 shootings
• 2 killed
Weekly Totals:
• 69 robberies
• 27 burglaries
• 3 shootings
• 2 killed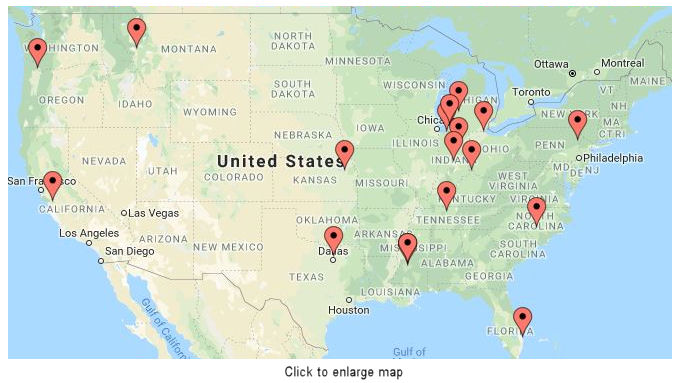 ---
| | |
| --- | --- |
| | Saul Castaneda named DLPM for Central CA for Sephora |
| | Stephen Fullilove named Area AP Manager for JC Penney |
| | Daniel Kaiser, Jr. promoted to LP Inquiries & Analysis Manager for The Exchange |
Submit Your New Hires/Promotions
or New Position
See all the Industry Movement




Feature Your Job Here For 30 Days -
70% Aren't On the Boards
Post your job listing
---

Featured Job Spotlights


District Loss Prevention Manager
Eastern PA/NJ
The District Loss Prevention Manager ensures shrinkage control and improves safety in the stores through proper investigation and training. This position is responsible to provide feedback, guidance and protection for our Team Leaders and Associates. This role has oversight and responsibility for approximately 15-20 store locations...

Regional Asset Protection Manager
Austin, TX
Responsible for supporting field operations execution of asset protection processes in an assigned regional area. Leads investigation and recovery for losses within assigned Region, and manages liaison with external and internal partners to mitigate and prevent further losses...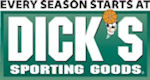 Manager of District Loss Prevention
Fresno, CA
You will be responsible for driving company objectives in profit and loss control, sales performance, customer satisfaction, and shrink results. District Loss Prevention Managers are responsible for leading Loss Prevention functions within a specific operations district and for collaborating with Store Operations and Human Resources in an effort to prevent company loss...

Area Loss Prevention Manager -
Seattle, Portland or Salt Lake City
Seattle WA, Portland OR, Salt Lake City UT
Our Area Loss Prevention Managers ensure safe and secure stores through the objective identification of loss and risk opportunities. Our Area Loss Prevention Managers plan and prioritize to provide an optimal customer experience to their portfolio of stores...

Field Loss Prevention Manager
Dallas, TX
● Manages and coordinates Loss Prevention and Safety Programs intended to protect Staples assets and ensure a safe work environment within Staples Retail locations
● Manages Loss Prevention initiatives and programs on facility levels which may include a combination of locations within a geographical area; travel required...

Regional Asset Protection Manager
Mid-Atlantic Region
The successful candidate will be responsible for the management of the Asset Protection function in their assigned area. Guide the implementation and training of Asset Protection programs, enforcement of policies and procedures, auditing, investigations and directing of shrink reduction efforts...

Manager, Asset Protection Fraud & Investigations
Westchester, IL
The Manager of Asset Protection Fraud and Investigations is responsible for the global enterprise hybrid -ecommerce, digital product and traditional fraud investigation program. Primary responsibilities include conduct and manage analytically driven fraud and loss investigations, evolve fraud mitigation platforms and initiatives; manage a team of ecommerce analysts and internal investigators, maintain case management and financial fraud reporting metrics...

Area Loss Prevention Manager
New York/New Jersey/Pennsylvania
Our Area Loss Prevention Managers ensure safe and secure stores through the objective identification of loss and risk opportunities. Our Area Loss Prevention Managers plan and prioritize to provide an optimal customer experience to their portfolio of stores. They thrive on supporting and building high performance teams that execute with excellence...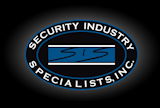 Security Industry Specialists, Inc. provides unique security solutions to some of the most successful names in business. Our clients include Fortune 500 companies, designer brands, international events, celebrities, and high-profile executives. You may not recognize our name, but that's part of the appeal. Our fantastic work is professional, private, and personal — for every client, every day.

We are currently looking for an experienced Loss Prevention Specialist - Undercover/Plain Clothes.

• Conduct undercover surveillance to detect and apprehend shoplifters
• Recover assets and/or make safe apprehensions
• Must be able to communicate with all levels of staff and management
• Get to create your schedule with your Supervisor

● Loss Prevention Specialist - Tukwila, WA
● Undercover/Plainclothes LP Specialist - San Jose, CA
● Loss Prevention Specialist - Miami, FL
● Loss Prevention Specialist - Minneapolis, MN
● Loss Prevention Specialist - Philadelphia, PA


Featured Jobs
---
JOB TITLE
COMPANY
CITY/STATE

D

ATE ADDED

Senior Vice President
SVP Asset Protection

Burlington Stores

Burlington, NJ

Feb. 25

Vice President
VP, Information Security Officer

DSW Inc.

Columbus, OH

March 4
VP, Security

Fox

Los Angeles, CA

April 1
VP Risk Management

Simon Property Group

Indianapolis, IN

Feb. 25
VP of Information Technology

Victra

Raleigh, NC

April 2
VP Loss Prevention

Williams-Sonoma Inc.

San Francisco, CA

April 4

Senior Director
Global Sr. Dir. of Information Security and Risk Management

Coty

New York, NY

March 1
Sr. Dir. Internal Audit & Compliance

Genuine Parts Company

Atlanta, GA

March 8

Director
Dir. Field AP
Advance Auto Parts
Raleigh, NC
May 2
Dir. Corp Security Investigations & Compliance

Avis Budget Group

Parsippany, NJ

April 2
Dir. of Risk Management

Bass Pro Shops

Springfield, MO

March 20
Dir. Insurance & Risk Management
BJ's Wholesale Club
Westborough, MA
May 21
Dir. Corp. Global Security & Brand Protection - Americas
Coty
New York, NY
May 2
Field AP Dir. - California
CVS Health
La Habra, CA
May 13
Dir. Asset Protection

Dollar General

Goodlettsville, TN

March 18
Risk & Safety Dir.
Seattle Goodwill
Seattle, WA
April 30
Dir. Risk Management
Goodwill Easter Seals
St. Paul, MN
April 16
Dir. Executive Protection
Lowe's
Mooresville, NC
May 24
Dir. ORC & Central Investigations
Macy's
New York, NY
April 30
Dir. Loss Prevention

Movado Group

Moonachie, NJ

Jan. 28
Dir. of Security Operations

Neiman Marcus Group

Irving, TX

April 2
Dir. Security Operations

Netflix

Los Angeles, CA

March 27
Dir. of Safety & AP
Otter Farm & Home Co-Op
Aldergrove, BC, CA
May 15
Dir. Asset Protection
Retail Business Services
Salisbury, NC
May 13
Dir. LP Business Intelligence

Ross Stores

Dublin, CA

March 6
Dir. Ross Investigations & Safety Center

Ross Stores

Dublin, CA

Nov. 29
Dir. LP and Safety
Staples Canada
Richmond Hill, ON, CA
May 2
Dir. Internal Audit - IT

Tapestry

New York, NY

Jan. 29
Dir. LP - West
ULTA Beauty
Bolingbrook, IL
April 30
Dir. Global Security and Safety

Visa

New York, NY

Feb. 25
Dir. Corporate Security

WestRock

Atlanta, GA

April 1

Corporate/Senior Manager
Mgr.| Corporate Investigations - Retail Business Service

Ahold Delhaize USA

Salisbury, NC

July 17
Corporate Security Mgr.

Benjamin Moore

Montvale, NJ

March 20
Sr. Mgr. Corp. Security and Fire/Life Safety
Ross Stores
New York, NY
May 2
Sr Mgr. Corp Investigations
US Foods
Rosemont, IL
May 9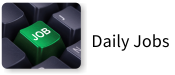 ---
| | | |
| --- | --- | --- |
| JOB TITLE | COMPANY | CITY/STATE |
| | | |
| AP Investigator | Abercrombie & Fitch | Atlanta, GA |
| Inventory Control Supervisor | AC Moore | Carle Place, NY |
| Regional LP Manager | AutoZone | Memphis, TN |
| Area LP Manager - OK/AR | Belk | Little Rock, AR |
| Asset Control Manager | Burlington Stores | Haverhill, MA |
| District Security Manager | Brink's US | Houston, TX |
| Manager Enterprise Risk Management | Canadian Tire | Toronto, ON, CA |
| LP Supervisor | Eddie Bauer | Groveport, OH |
| Data Center Security Manager | Google | New Albany, OH |
| Manager Environmental Health & Safety | Hershey Company | Hershey, PA |
| AP Specialist | Home Depot | Cornelius, NC |
| LP Supervisor | Kohl's | Federal Way, WA |
| District 3 AP Specialist | Kroger | Indianapolis, IN |
| Program Manager Tech 1 - Security GRC Remediation | Nordstrom | Seattle, WA |
| Region Safety Manager - Bilingual | Southeastern Grocers | Miami, FL |
| Area LP Manager | ULTA Beauty | Columbus, OH |
| Assistant Store Manager LP | Uniqlo | San Francisco, CA |
| Risk Analyst - Security Governance & Assurance | Verizon | Ashburn, VA |
| Risk Analyst - Security Governance & Assurance | Verizon | Irving, TX |
| AP Solutions Officer | Walgreens | Woodland, CA |
| Market AP Manager | Walmart | Blaine, MN |
Sponsor this section of the Daily




Domino's Safety, Security
& LP Team

Boot Barn LP
Leadership Team

CVS Health Division
3 AP Team

Members of the TJX Team
at NRF Protect 2018

Got a picture of your team on your cell phone? Send it to us!




---

Flexibility and molding to the environment you're in is the first step towards integration and inclusion. In order to be absolutely effective, an executive must first become one with their surroundings and mold to what it is as opposed to expecting them to mold to you. Seeing and hearing those subtle differences is the key and changing to it becomes the objective. Once modified, you then have the freedom to influence change and make a difference.
Just a Thought,
Gus




(content subject to approval)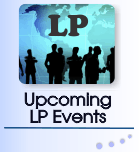 ---
Recruiting?
Get your job e-mailed to everyone... everyday
Post on our Featured Jobs Board!
Not getting the Daily?
Is it ending up in your spam folder?
Please make sure to add d-ddaily@downing-downing.com to your contact list, address book, trusted sender list, and/or company whitelist to ensure you receive our newsletter.
Want to know how? Read Here


36615 Vine Street, Suite 103
Willoughby, OH 44094
440.942.0671
copyright 2009-2019
all rights reserved globally