The D&D Daily Mobile Edition
May 26,

2015



The LP Industry's #1 News Source - Informing, Educating and Instilling a sense of community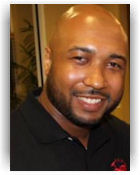 Brian Broadus was named Vice President of Loss Prevention for Mattress Firm. Brian was previously the Senior Director of Asset and Profit Protection for Sears Holdings Corporation before taking this new position. He started in loss prevention at Gap Inc where he was a Field Loss Prevention Manager and moved up the ladder to hold such positions as Loss Prevention Manager for JC Penney, Loss Prevention District Manager for Ross Stores, and Regional Asset Protection Director for Wal-Mart Stores, Inc. Congratulations Brian!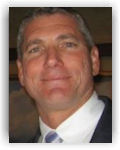 Mark Robinson was promoted to Executive Director, Asset Protection for Toys "R" Us. Mark was previously the Regional Asset Protection Director, West for the retailer, and has been with Toys "R" Us for over six years. He started as a Regional Asset Protection Manager, Pacific Region. Mark has been in the loss prevention industry since 1998 where he started at Target as a District Assets Protection Team Leader. He earned his Bachelors degree in Political Science from University of Central Florida and then went on to acquire his Masters in Criminal Justice - Security Management from Michigan State University. Congratulations Mark!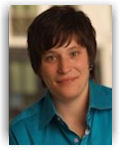 Theresa Rowsell was named Director Asset Integrity for Kit and Ace. Theresa was previously the Group AP Team Leader - Stores, Western Canada for Target and had been with Target since 2013 where she started as an Assets Protection Business Partner. Theresa was also the Director, Business Development, International for Verisk Crime Analytics, a division of Verisk Analytics. She has also been on the Retail Council of Canada as a Director of Training, Education and Loss Prevention and as an Associate Vice President, Operations. Theresa has also worked at lululemon athletica as a Regional Asset Protection Manager and at Gap Inc as a Loss Prevention Supervisor. Congratulations Theresa!


News Brief
Sponsored by WG Security Products, Inc.
Houston Retailers Hit by Area Flooding
Record rainfall and flash flooding in the Houston area are impacting retailers, including some that have decided not to open their stores today, while others were experiencing delays on deliveries. Saks Fifth Avenue said it would not open its Houston Galleria store today due to concerns about employees encountering hazardous conditions on the roads. There were reports of floods stranding people in the Houston Galleria on Memorial Day, but a Saks spokeswoman said it was too early to assess if there was any damage to the Saks store.

There were reports on local television news channels about mall employees being stranded inside the mall. The first floor of the parking garage was said to be flooded and water levels left cars almost submerged on surrounding streets. As far as people spending the night in the mall, the spokesman said, "There were erroneous reports that some people sheltered there overnight, but our security director has said this morning it is not true."

Macy's said Tuesday morning that it planned to open its 16 stores in the Houston area on Tuesday, but was experiencing furniture delivery delays due to road conditions. "We may choose to delay openings," said Macy's corporate spokesman Jim Sluzewski. Macy's was scheduled to open its stores at 10 a.m. wwd.com
Deadly Flooding Hits Texas and Oklahoma - At least 6 killed, 12 missing - Stores Flooded Across the Region - Shoppers Stranded at Malls A storm system that caused massive flooding in Oklahoma and central Texas over the Memorial Day holiday swept into Houston overnight, inundating homes and major thoroughfares. At least six people were killed in the two states, authorities said. Some parts of Harris County, Texas, which includes Houston, received as much as 8 to 10 inches of rain, and several of the bayous that course through the city spilled over their banks, forcing people to abandon countless vehicles along roadways due to rising waters. Recovery teams were resuming the search early Tuesday for 12 people who are missing after a rain-swollen river in Central Texas carried a vacation home off its foundation, slamming it into a bridge downstream. The hunt for the missing picked up after a holiday weekend of terrible storms that dumped record rainfall on the Plains and Midwest, caused major flooding and spawned tornadoes and killed at least eight people in Oklahoma and Texas. More than 1,000 homes have been damaged or destroyed in Texas, and thousands of residents are displaced. Texas Gov. Greg Abbott declared disasters in 37 counties, allowing for further mobilization of state resources to assist. "You cannot candy coat it. It's absolutely massive," Abbott said after touring the destruction. People were stranded at shopping malls with "no way out," and several hundred "remained trapped inside [Houston's] Toyota Center ... having watched the Houston Rockets' playoff win over the Golden State Warriors." wsj.com huffingtonpost.com wnd.com
A'GACI posted Director of Loss Prevention position in San Antonio, TX A'gaci LLC is currently looking for a Director of Loss Prevention with "big-box" retail experience. This leadership position will have both hands-on operational and high-level analytical reporting responsibilities. A'GACI is a lifestyle brand created for young fashion lovers who rock it well and march to their own beat. We started way back in 1974 and since then, we have evolved into the trendsetting brand you know today. However, we are not just an online fashion haven- we also feature rapidly growing 50 plus high-energy stores nationwide with two sister brands, O'Shoes and Boutique Five for your complete shopping. agacistore.com

Envysion Customizes Solution for National Stores; Reduces Theft, Loss, Customer Wait Times Every retail business understands the complexity associated with monitoring and managing operations and minimizing loss due to theft or shrinkage. National Stores, headquartered in Los Angeles, is no different. After implementing the Envysion intelligent video solution and integrating it into their point-of-sale system, National Stores gained new visibility into operations, reducing theft and improving their customer experience. "The Envysion solution gives us peace of mind that we know what's going on in each of our stores." National Stores is currently testing Envysion's line time analytics feature in multiple stores. This technology allows National Stores to measure the length of time customers spend in line, understanding and avoiding conditions that lead to customer frustration and abandoned carts. Working with Envysion, National Stores has been able to impact much more than just loss prevention. What started as an attempt to mitigate loss continues to evolve its ability to help National Stores optimize nearly every aspect of store operations. d-ddaily.com

A Family Affair - Vice President Marketing, Simon Properties, embezzled over $20M - fake invoices - shell companies - Family helped A Central Florida family and its best friends face racketeering charges after stealing $20 million from an international real-estate company and blowing the money on parties, cruises and trips to Las Vegas, state officials said. Seven suspects were charged Tuesday with bilking the Simon Property Group by using a trusted company executive to approve payments to more than a dozen fake companies, according to the Florida Department of Law Enforcement. The thefts went undiscovered for nearly a decade because Simon marketing director Lynette Lauria was able to authorize the payments without oversight in Florida and Puerto Rico. All of the money sent to 18 fake companies was deposited into 60 bank accounts belonging to Lauria's family and friends, said FDLE Agent Daniel J. Warren. Daily bank deposits and withdrawals sometimes exceeded $11,000, and Lauria received a cut of each transaction, he said. The accounts belonged to Lauria, 62; her husband, Robert Lauria, 63; and their daughters Rachael Lauria, 39, and Sarah Lagi, 34, all of Clermont; Timothy Herman, 49, Susan Ortega, 55, and Ryan Deming, 39, all of Orlando; and Dale Takio, 38, of Clermont, according to FDLE. orlandosentinel.com
Minnesota AG sues Savers thrift-store chain for 'seriously misleading public' about donations Minnesota is ratcheting up its fight with the international thrift store chain Savers. State Attorney General Lori Swanson sued the secondhand retailer in Hennepin District Court on Thursday, saying Savers is seriously misleading the public about how much of the proceeds from donated clothing and furniture actually go to charity. Locally, Savers collects and sells secondhand items for organizations such as the Epilepsy Foundation of Minnesota and Vietnam Veterans of America. Three other charities cut their ties with Savers after Swanson released a scathing compliance report in November that took Savers and its partner charities to task for mishandling donations. The lawsuit claims eight separate counts of charities law violations. Savers, based in Bellevue, Wash., bills itself as the largest retail thrift store chain in the country, with annual sales of more than $1 billion. It's privately owned by two private equity groups and company executives, and operates about 15 stores in Minnesota under the names Savers, Unique Thrift and Valu Thrift. startribune.com

Retailers aren't ready for EMV deadline - Retail Fraud numbers will sky rocket According to one new report, less than 20% of retailers surveyed have implemented EMV payment options and about one-quarter said they 'don't understand' the new EMV rules. One surprising finding: many retailers don't understand the rules for the upcoming EMV change-over. In fact 25% of retailers surveyed said they don't understand the new rules while 17% say they haven't even heard of EMV or chip-and-PIN. Only 18% say they've already implemented EMV payment technology, and according to the research about half (45%) will likely miss the EMV deadline. "Retailers seem to be waiting to upgrade their POS systems until they find one that can accept both EMV as well as mobile payments." bizreport.com

The biggest threat to EMV...the looming certification bottleneck And the biggest part of that problem is the issue of certifying individual POS solutions. Essentially, EMV drastically upsets that certification apple cart with processors today. Right now, each POS integration requires a separate certification. We think the best approach is to isolate the payment data to the terminal, that way you don't have to certify each and every POS integration. Regarding a common mis-understanding of EMV.. Many people mistakenly think that EMV will solve the growing problem of data breaches. That couldn't be further from the truth. EMV is NOT a security "catch all." pointofsale.com

Shareholder Group Says Ernst & Young Knew About Wal-Mart Mexico Bribery Allegations A small shareholder group says Wal-Mart's longtime auditor, Ernst & Young, knew about possible bribery in Mexico long before the company disclosed it to U.S. authorities, highlighting a little-plumbed area of U.S. anticorruption law. CtW Investment Group, which works with union pension funds that hold about 0.15% of Wal-Mart Stores Inc. stock, made the claim in a letter last Thursday to the Public Company Accounting Oversight Board, which oversees public companies' outside accounting firms.

The letter cites an internal Wal-Mart email dated Feb. 27, 2006, that says employees in Wal-Mart's Bentonville, Ark., headquarters "briefed Ernst & Young over the past several months," along with some of the company's directors, on an internal investigation into the possible bribery. It wasn't until late 2011 that Wal-Mart disclosed its investigation to the Justice Department and Securities and Exchange Commission, according to the company's securities filings. wsj.com

Stability Returns to West Coast Ports as Dockworkers Ratify 5-Year Labor Contract The National Retail Federation today issued the following statement from Vice President for Supply Chain and Customs Policy Jonathan Gold on news that the International Longshore and Warehouse Union has ratified a five-year labor contract with the Pacific Maritime Association covering dockworkers at 29 West Coast ports: "At long last the year-long contract dispute between the ILWU and PMA has come to an end. Shippers can rest a bit easier knowing that the West Coast ports will be more stable over the next few years. While we are happy to see the contract ratified, it's not going to be long before we go through this process all over again. The past year was fraught with disruptions, slowdowns and partial shutdowns. This is something we will no longer tolerate. The world is changing, and our ports must adapt to ensure they provide shippers with the predictability and stability they need." nrf.com

Hillsborough, Fla., detectives stop truck full of stolen pharmaceutical drugs The Hillsborough County Sheriff's Office thwarted a massive pharmaceutical drug heist during an undercover sting that resulted in the arrest of two truck drivers. We received information that there was going to be a hijacking of a tractor trailer full of pharmaceuticals," Maj. J.R. Burton said. According to the sheriff's office, Ibanez was hired to drive the truck from a pharmaceutical warehouse in Lakeland to one in Atlanta, GA. Instead, deputies say, Ibanez met up with Zaldivar at a truck stop in Sumter County, the two disabled a GPS unit in the truck and switched places. Ibanez continued north toward Atlanta with the GPS unit now in a car, and Zaldivar drove the truck south toward Tampa. Undercover detectives arranged to buy a portion of the load from Zaldivar at a truck stop off U.S. 301 north of I-4. He then parked, met our undercover detective. They negotiated a price for the load, and at that point we arrested him," Maj. Burton said. The sheriff's office believes the truck was destined for Miami possibly to be smuggled overseas. "A load that size you have to have a pretty large scale buyer. That's not something that you would disperse out on the street," Maj. Burton said. myfoxtampabay.com

Credit card companies are increasing fraud searches In light of an increase in major companies suffering data breaches, credit card companies appear to be stepping up their fraud alerts, as indicated in a new survey. With 68 percent of 1,000 polled customers saying that they got at least one that was a false alarm. "Most consumers we have spoken with seem to be okay with this trend." 911software.com

A $24 T-shirt that was for sale online and at some PacSun stores could now cost the company thousands of dollars in lost sales The upside-down American flag upset one shopper in Alabama, who took to social media. Countless other shoppers chimed in tweeting "respect the flag #BoycottPacSun" and "there are repercussions to your free speech. I will never spend another penny there." Displaying the American flag upside-down symbolizes a nation in distress. The T-shirt, which is part of rapper A$AP Rocky's clothing line. On Monday afternoon, PacSun decided to stop selling the T-shirt and released the following statement to Eyewitness News: "As a retailer grounded in youth culture, PacSun values artistic and creative expression though the brands that we sell in our stores. Out of respect for those who have put their lives on the line for our country, we have decided to stop selling the licensed flag T-shirt and are removing it from our stores and website immediately. We thank the men and women in uniform for their extraordinary service." abc7.com
At Home to open 19 stores this year


Quarterly Same Store Sales Results
Foot Locker Q1 up 7.8% with sales up 2.6%
Ross Stores Q1 up 5% withy sales up 10%
Auto Zone Q1 up 2.3% with sales up 6.5%
New York & Co. Q1 up 1.8% with sales up 2%
Fresh Market Q1 down 0.1% with sales up 7%
Hibbett Sports Q1 down 0.9% with net sales up 3%
Gordman's Q1 down 1% with net sales up 2%
Ann Inc. Q1 down 1.5% with net sales up 11%
Aeropostale Q1 down 11% with net sales down 19%


Last week's most popular news article --

List of 50 highest-paid chief executives
All the news - One place - One Source - One Time
The D&D Daily respects your time
& doesn't filter retail's reality
Report Your News!
(content subject to approval)




Master Card, Target data breach settlement falls through The proposed $19 million deal between Target Corp. and MasterCard stemming from the retailer's 2013 data breach has fallen apart after it failed to get the support of 90% of the banks affected by the breach. chainstoreage.com

Cybercriminals targeting employees who browse Web or check their email from point-of-sale (PoS) computers - Audit Point Attackers use email spam to infect point-of-sale terminals with new malware. Researchers from security firm FireEye recently came across a spam campaign that used rogue email messages masquerading as job inquiries. The emails had fake resumes attached that were actually Word documents with an embedded malicious macro. If allowed to run, the macro installed a program that downloaded additional malware from a remote server. Among those additional programs, the FireEye researchers identified a new memory-scraping malware threat that steals payment card data from PoS terminals. They've dubbed the new threat NitlovePOS. csoonline.com

Target's supply chain boss details RFID deployment plans The roll-out of RFID will begin in a small number of stores in the coming months, before expanding to Target's full property estate in 2016. Tags will be added to items from the retailer's key categories such as womenwear, baby and kids' clothing, and home décor - and Keri Jones, executive vice president for global supply chain & operations at Target, suggests it will be one of the largest RFID projects in retail. "We're now working with key vendors on a fast-tracked timeline to begin inserting a 'smart label' on price tags that will help Target improve our inventory accuracy and enhance our ability to keep stores in stock," explained Jones. essentialretail.com

Vendor Spotlight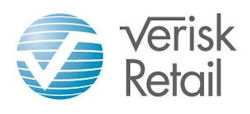 Solutions to Reduce Risk and Enhance Profits
Verisk Retail - a leading source of information about risk - provides systems and services to help retailers prevent loss, manage risk, and ensure compliance with laws and regulations.


Data Management and POS Analytics
Verisk offers data management and analytical services to help retailers manage and analyze their own data.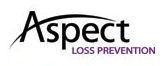 Exception-based reporting for retail loss prevention
Aspect Loss Prevention serves retailers with advanced analytical systems that can identify fraud, suspicious activity, employee compliance issues, and more. Aspect also offers web-based reporting, protection for credit card transactions, linking of transaction data with security camera footage, integration with case management systems, and more.



Data management and advanced analytics
The Asset Protection Information System (APIS) is a case and data management platform used by loss prevention and risk management divisions at many of the world's leading retailers.


Databases for Crime Prevention
Verisk offers two unique crime databases that collect, share, and analyze crime data to support law enforcement and reduce the economic effects of crime for retailers and their supply chains.



Combating organized retail crime
The Law Enforcement Retail Partnership Network (LERPnet) is a national database and secure information-sharing system for retail crime incidents. The system allows retailers to share and analyze retail crime data in a controlled and secure environment. LERPnet connects retailers with local, regional, and national law enforcement agencies.



The cargo theft prevention and recovery network
CargoNet is a national database and information-sharing system managed by crime analysts and subject matter experts. The system is designed to prevent cargo theft and improve recovery rates through secure and controlled information sharing among theft victims, their business partners, and law enforcement.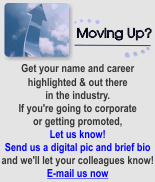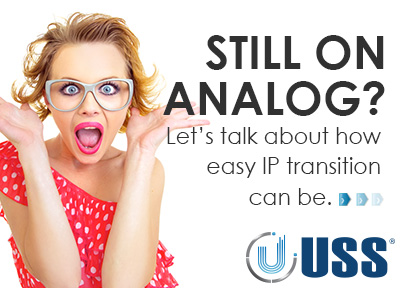 Loss Prevention News Network

Kenya's West Gate Mall Massacre - Could it happen here?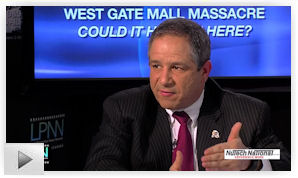 In September 2013, armed gunmen attacked the Westgate shopping mall in Nairobi, Kenya, resulting in 61 civilian deaths, six dead security officers and over 175 injured. Special Agent In-Charge Richard Frankel of the FBI deployed to Kenya with a Rapid Deployment Team and assisted the Kenyans in the forensic and intelligence investigation related to the terrorist attack. In this LPNN interview, Mr. Frankel talks about this high-profile investigation, the odds of a similar attack occurring in the U.S., and the importance of active-shooter programs for retailers. With the ultimate responsibility of protecting your employees and customers, learn what LP executives can do to prepare for and prevent such a catastrophic event.
---
"Live in NYC" Event Closing


LPNN Quick Take #21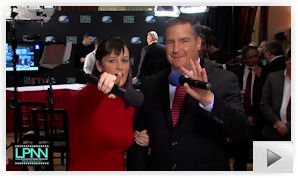 After a jam-packed day full of LP leaders, retailers, solution providers - and all the valuable information and fun in between - MCs Joe LaRocca and Amber Bradley sign off from the D&D Daily's "Live in NYC" at the NRF Big Show 2015. Re-live all the great moments here. Thanks for watching and we'll see you in Long Beach!
Solution Providers, have a video or commercial you want to publish? Contact us.


Op/Ed

What The Military Can Teach Us About...Resilience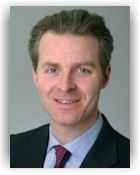 By David Shillingford
SVP, Supply Chain Solutions
Verisk Analytics


"Success is how high you bounce when you hit bottom." George S. Patton

On October 8th, 2014 a 26-year-old Staff Sergeant received a standing ovation from a roomful of generals, admirals and captains of industry. The occasion was the Business Executives for National Security Eisenhower Award Dinner; the Staff Sergeant was Mike Malarsie, a US Air Force veteran who was blinded by an IED attack while serving in Afghanistan. SSgt Malarsie described how, upon regaining consciousness at Walter Reed hospital, he set about a life lived in gratitude for what he still had rather than mourning what he had lost. And that is exactly what he has done as he tours the country sharing hope and giving inspiration to many.

Resilience is a Fundamental Competitive Advantage

In nature, sport, business or war, and as individuals and organizations, the difference between the weak and the strong becomes most apparent in challenging and changing environments. It is therefore our ability as individuals and organizations to persist through and recover from hardship where great potential for long-term competitive advantage lies. Resilience is at the heart of this.

Different Types of Resilience

There are three types of resilience: material, personal and organizational. Material resilience is scientifically defined as 'the capability of a strained body to recover its size and shape after deformation caused especially by compressive stress'. Resilience is also used more generally to describe the ability of infrastructure to withstand, or recover from, physical damage. Personal resilience may also have a physical component but more often, and more importantly, refers to the mental ability to 'bounce back' from hardship, misfortune and disappointment. Organizational resilience is a function of the personal resilience of those in the organization, along with how they relate to each other.

Personal Resilience

Unlike the object that 'recovers its size and shape after deformation', humans have the capacity to more than simply recover from hardship; we can become more resilient each time we overcome a challenge. And, as SSgt Malarsie was careful to note, the hardship does not need to be extreme as it was for him, it is the small daily challenges that, when met head on, steadily increase our resilience and help prepare us for bigger challenges. Although we may feel physically and mentally fatigued as we meet challenges, there is no 'pool' of resilience that is being emptied, quite the opposite - we become stronger whenever we take on a challenge. Just like physical strength and going to the gym, resilience is built up through practice and repetition. And here's the magic, the more resilient you think you are, the more resilient you actually are. Or, in the words of the great Muhammad Ali:

"Only a man who knows what it is like to be defeated can reach down to the bottom of his soul and come up with the extra ounce of power it takes to win when the match is even."

Personal Resilience - The Foundation of Organizational Resilience

Just as people are at the heart of organizations, personal resilience lies at the heart of organizational resilience. Organizations that understand the importance and drivers of personal resilience can take steps to enhance the resilience of team members. There is a huge difference between the organization that encourages individuals and teams to challenge themselves versus the organization that causes people and teams to build cushions and safety nets for fear of the consequences when things go off course. It's hard to see at first glance but companies tend to fall either side of this line because the difference is cultural and comes from the top.

Organizations should also focus more on resilience when hiring. Job candidates are often asked to cite a challenge that they have previously overcome and will likely have a prepared answer. This is fine, at least in terms of showing foresight and preparation but it misses the point of the question. More insight can be achieved by explaining to the candidate the value of demonstrating resilience and that a swift and successful resolution to a challenge does not necessarily achieve this. More focus on personal resilience will also help companies better appreciate one of the many qualities of candidates with military service.

Read more here.

e-commerce

Sponsored by The Zellman Group
CreditCards.Com Study: 39% of Fraud Alerts Are Triggered by Legitimate Transactions A new report from CreditCards.com found that more than half of customers who received fraud alerts had false positives. A polling of 1,000 adults founds that 38 percent had received fraud alerts at least once. Of this group of consumers who had received fraud alerts, 39 percent said that all the alerts were in error while 14 percent had mostly legitimate transactions that triggered fraud alerts. Only one in five blocked transactions were actual cases of fraud. While a fraud alert may be a simple inconvenience, what a financial institution chooses to do after flagging a transaction can have a drastic impact on the payment experience of the consumer. paymentweek.com

FBI - IC3 Issues Internet Crime Report for 2014
The Internet Crime Complaint Center (IC3) has released its Internet Crime Report for 2014, indicating that scams relating to social media-including doxing, click-jacking, and pharming-have increased substantially over the past five years. With median dollar loss for complaints reporting loss of $530.00. Average dollar loss overall being $2,971.00. The average dollar loss for complaints reporting loss being $6,472.00. Total complaints received in 2014 being 269,422. The mission of the Internet Crime Complaint Center (IC3) is to provide the public with a reliable and convenient reporting mechanism to submit information to the FBI concerning suspected Internet-facilitated criminal activity and to develop effective alliances with industry partners. ic3.gov.com

Online retail giant Amazon starts paying corporation tax in the UK

How a luxury e-retailer reduces fraud


"Fraud is not a person - it is a dynamic grouping of statistics that deviate from the norm."
Stuart B. Levine, CFI, CFCI
CEO, The Zellman Group & Zelligent

ORC News
Sponsored by Security Resources
Lego Thieves lead to High Speed Police Chase on NY Thruway What started as an investigation into an attempted shoplifting incident involving more than $1,000 worth of LEGO sets in Ontario County Saturday turned into a high-speed police chase that caused several crashes, including one that injured a New York State Trooper. Employees at the Walmart in Hopewell called 911 about 3:50 p.m. to report three people trying to leave the store with unpaid LEGO sets. The three people identified by the employees left the store but left the LEGO sets behind. Deputies said the three left in a car, which allegedly matched a description of a vehicle used in a shoplifting incident from the same Walmart store on Friday. Rochester residents Darrel D. Hughes, 23, and Ella M. Cotton, 26, were charged with fourth-degree grand larceny, a felony, for allegedly stealing electronic equipment from the store on Friday. Hughes, who was allegedly driving the car, is also facing numerous vehicle and traffic charges. William D. Johnson, 22, also of Rochester, was charged with attempted fourth-degree grand larceny in the attempted theft of the Lego sets on Saturday. During the chase, the suspects' car allegedly hit one vehicle in Canandaigua and a New York State Police vehicle on the Thruway, causing that vehicle to collide with a Monroe County Sheriff's Office vehicle. The trooper inside the vehicle sustained a minor burn on his leg and complained of back pain after the collision, deputies. No other injuries were reported. The State Police vehicle sustained heavy damage. The two other collisions were described as minor, deputies said. Police apprehended the suspects after a short foot chase in a wooded area along the side of the Thruway, deputies said. democratandchronicle.com
Couple accused of pawning 112 gift cards obtained from returning stolen merchandise Royal Palm Beach couple pawned 112 gift cards they obtained by returning merchandise they stole from retail stores that they claimed they had purchased, deputies said. The Palm Beach County Sheriff's Office arrested Laura Ticehurst, 38, on Wednesday. Her boyfriend, Hector Gonzalez is still at large. Deputies said they were investigating Ticehurst for another crime when they became aware of a large amount of pawn transactions involving her and her boyfriend, Gonzalez. In four months, the pair had pawned 112 gift cards for 50 cents on the dollar, according to the arrest report. Ticehurst told deputies she, along with a man identified as Luis Reyes, would steal items from various stores, such as Target and Marshalls, go to a different store location and return the stolen items. Because they didn't have receipts, they would get gift cards for the items instead of cash. There, Gonzalez and Ticehurst would pawn the gift cards, she said. According to the arrest report, Reyes confirmed Ticehurst's story, saying that he couldn't pawn the gift cards himself because he has no photo I.D. Records show Ticehurst pawned 37 of the cards over nine transactions. Gonzalez pawned 73 cards over 20 transactions. All three face charges of organized scheme to defraud, dealing in stolen property, false verification of ownership and dealing in stolen property. sun-sentinel.com


Fencing Operation: Kroger's ORC Unit working with Police to bust Kansas C-store owner selling stolen goods Law enforcement authorities in Hutchinson, KS conducted search warrants at three locations on Friday as part of an investigation conducted with the cooperation of Kroger Corporation according to a media release. The investigation revealed that Chetankumar Parvinkumar Patel otherwise known as Chris Patel, the owner of the Zip Trip in Hutchinson was purchasing what he believed to be stolen goods from a member of Kroger's organized retail crime unit. The stolen goods, some of which were for human consumption were then placed on the stores shelves for retail sale. During the execution of the search warrants 162 grams of K-2, 14 grams of marijuana and some of the goods Patel purchased were recovered. Patel was arrested for possession of marijuana, possession of K-2 with intent to sell within 1000′ of a school, no drug tax stamp, four counts of felony theft / possession of stolen property and one count misdemeanor theft/ possession of stolen property. ksn.com

Austin, TX Police look for men accused of stealing GoPros from multiple Target stores in Central Texas According to police, one of the men usually distracts store employees or removes security devices while the other man walks out of the store with the GoPro cameras. The men do not usually try to conceal the cameras, walking out with them in hand. The 11 robberies happened at various Target stores in the Austin metropolitan area, including Buda, Kyle, Bee Cave, San Marcos, Round Rock, Pflugerville and Georgetown between March 31 and April 27, police said. Police said in one of the robberies at a Target in San Marcos on April 22, a store employee approached one of the men and reached in his waistband for something, and the man threatened physical violence and ran to his vehicle. kvue.com

Pair attempt to steal $3,000 worth of merchandise from Walmart in N. Huntingdon, PA, fight loss prevention Police in North Huntingdon are searching for the man and woman they said loaded up two shopping carts with merchandise and fought loss prevention workers who stopped the attempted theft. The incident happened Sunday at the Walmart on Mills Lane in North Huntingdon Township. Lt. Rod Mahinske said the man and woman each shopped for high-ticket items around the store, like razors and air compressors, and had $1,800 and $1,300 worth of items in their carts, respectively. Mahinske said the couple then tried to push the full carts out of the store without paying for the items. At that point, they were stopped by a loss prevention officer. "I guess they tried to stop them. The white male pushed the security guard. Once he pushed the security guard, that took it from a retail theft to a robbery," Mahinske said. The security guard wasn't seriously hurt. wtae.com
Macy's shoplifter arrested in Wayne on drug charges Police seized 238 prescription pills and arrested a 37-year-old Bloomfield woman Friday afternoon following two shoplifting incidents at the Willowbrook Mall. Adrianne Devries is charged with theft of movable property, distribution of prescription legend drugs, possession of controlled dangerous substances, possession of a hypodermic needle and shoplifting over $200 in property, Wayne Detective Capt. Laurence W. Martin said in a statement. She was released with a court date. Devries allegedly shoplifted $1,104 worth of handbags from the Macy's around 2 p.m. and store security guards detained her. When Wayne Police Officers Mark Ciavirella and Robert Franciose arrived, they found scores of pills in her possession, as well as several pieces of jewelry that wasn't from Macy's. northjersey.com

Sunglass Hut employee 'bear hugs' shoplifter till Portland, OR Police arrive An employee who recognized a man as a potential repeat shoplifter put the accused into a hold and was "bear-hugging" him until help arrived, prosecutors said. Benjamin N. Flayton, 25, appeared in court Friday on charges of third-degree robbery and first-degree theft. Flayton walked into the Sunglass Hut store inside Lloyd Center last Wednesday around 11:15 a.m. and stole about $2,000 worth of sunglasses. That same day, around 6 p.m., Flayton tried to enter the store for a second time. An employee recognized him and tries to stop him from entering. Flayton pushed the employee and continued walking toward the sunglasses. The employee grabbed Flayton as he was taking $1,500 worth of sunglasses. Flayton struggled with the employee but was tripped by another mall employee and taken into custody outside the store. koin.com

Man Tries To Steal 3 Air Conditioners from Home Depot In Somerville, MA Police report that at about 2 p.m., Robert Scafidi, 43, of Newton, was spotted at Home Depot exiting the store with three air conditioners, an eight-pack of PowerAde, and a Dewalt Power Washer on a flatbed cart without paying for any of the items. Asked by store security what was happening, Scafidi allegedly said he had paid for the items, and his friend in a nearby U-Haul had the receipt. The aforementioned U-Haul was locked, and the friend was nowhere to be found. patch.com

Organized Retail Crime News Report by U.S. World News
Do you have an ORC case to share?
Share your ORC news and help the industry grow

Retail Crime News

Sponsored by NuTech National
2 dead, several hurt in North Dakota Walmart Shooting Two people, including the gunman, died and another person was injured in a shooting early Tuesday at a Walmart Supercenter store in Grand Forks, North Dakota, police said. The shooter was the only person with a gun, and no police officers fired a weapon, according to Lt. Derik Zimmel. "We do not believe there is any further risk to the public," Zimmel said. He would not go as far as to say the gunman shot himself and provided no details of what led to the shooter's death. One other person was taken to a hospital with gunshot wounds that were not believed to be life-threatening, Zimmel said. Altru Hospital in Grand Forks did not immediately release any information. Police did not provide information about the gunman or victims. Grand Forks Air Force Base issued a statement saying an airman was involved in the shooting, but did not elaborate. Officers responded to reports of gunshots a few minutes after 1 a.m. When police later them from the building, they passed a Walmart employee lying on the ground, covered in blood. A SWAT team that responded to the scene searched a car in the parking lot but found no threats. wdaz.com
Teenager arrested following Quincy Mall Gun Scare Incident
Sgt. Adam Yates said William E. Erickson, 18, of Quincy, Illinois, was arrested after being discovered in the Quincy Mall with an Airsoft pistol and stolen property. Police say mall security called 911 after a Bergner's employee reported seeing a suspicious man with a handgun outside of the store. Yates said when officers arrived, they found Erickson in the mall on a bench in the fountain court area. Officers then searched Erickson and discovered the Airsoft pistol in his waistband. Police then arrested Erickson and say they found items on him stolen from Walmart, Hy-Vee and Shopko. wgem.com

Ocoee, FL Police Officer forced to shoot Armed Woman inside a Burger King A police officer shot a woman who was pointing a gun at him inside a Burger King, Friday night. Police said it began as a fight between the woman and her brother, who works at the restaurant. "It got to the point she got so impatient she grabbed him at a counter where he was working," said Lt. Mike Bryant, a police department spokesman. "She grabbed ahold of him and a push and shove match went on." Employees said the woman locked the restaurant's doors. No customers were in the building during the incident. But police said there were three employees in the store, one of whom noticed the woman was armed with a gun. Officers said that upon forcing their way in to the store, they witnessed a fight and told the woman to drop the gun, but she didn't. Ocoee police said the officer, who hasn't been publicly identified, was forced to shoot the woman. "She lifted a gun in his direction and the officer defended himself," Bryant said. The woman, whose name has not been released, is expected to survive her injuries. wftv.com
PA State Trooper kills Save-A-Lot Burglary suspect who pointed BB gun at him A Pennsylvania State Trooper investigating a burglary at a western Pennsylvania grocery store Friday fatally shot the suspect when he pointed what turned out to be a BB gun at him, police said. The suspect, identified as Michael Lowrey, 40, of Somerset, died at the scene, police said. Two troopers responded to a burglar alarm at the Save-A-Lot grocery store in Somerset around 4 a.m. and found the rear door pried open, state police said. While searching the store, one trooper heard a noise in a dark storage area and confronted Lowrey, who was wearing dark clothing and holding a black handgun, police said. Lowrey was ordered to drop the weapon, but instead he pointed it at the trooper, police said. The trooper fired, hitting Lowrey in the torso, state police said. It was only after the shooting that troopers realized the weapon was a BB gun, police said. State police said their investigation is continuing. indianagazette.com

RCMP probing shooting near Coquitlam Centre Mall in British Columbia A suspect is on the loose and at least two areas of the Coquitlam Centre parking lot are behind tape following a brazen daylight shooting near the busy mall Friday. While details have not been confirmed, Mounties descended on the mall before 3 p.m. after an SUV was shot at and its driver hit by bullets. The specific location of the shooting has not been confirmed, but witnesses said the driver pulled into the south side of parking lot to get medical attention. vancouversun.com

2 men shot near EZ Pawn in East Houston, TX
Police are investigating a shooting that left two men wounded late Sunday in east Houston. According to the Houston Police Department, it happened around 9:30 p.m. at Federal and Maxey near Interstate 10. At that time, police responded to a call of a shooting near an EZ Pawn store. When police arrived at the scene, they found two male with gunshot wounds - one shot in the chest and the other with a wound in his hand. khou.com
Indianapolis Police arrest suspected Serial Robber A suspected serial robber was arrested Monday by the Indianapolis Metropolitan Police Department. IMPD arrested 33-year-old Roger Bell of Indianapolis on multiple robbery and burglary warrants. Bell is alleged to have robbed several locations on the northeast side of the city. Those locations included (2) Family Dollars, (4) Dollar Generals, (1) Dollar Tree and (1) Little Caesars. cbs4indy.com

Man fires gun at Cash Room door in failed Burglary attempt at Marrero, LA Walmart A gun-wielding man is being sought after he attempted to burglarize the Walmart early Saturday morning in Marrero. According to the Jefferson Parish Sheriff's Office, the incident happened around 1 a.m. at the store near Barataria and Lapalco boulevards. While few details have been released, the JPSO said the unidentified man made his way into the business, which was closed, and went straight for the cash vault room. The suspect attempted to access the cash vault room, but was unsuccessful. He pulled out his gun and shot at the door in attempt to gain entry, the JPSO said. Officials said the man was unsuccessful and left the store shortly afterward. Only overnight employees were inside during the incident. No injuries were reported. wdsu.com
Burglary reported at Dick's Sporting Goods in DeWitt, NY DeWitt police are investigating a burglary occurring at 7:38 p.m. Sunday at Dick's Sporting Goods in ShoppingTown Mall. According to video surveillance, the suspects forced open the main entrance gate shortly after the store closed for the evening, police said. Police said various Airsoft products were taken. AirSoft is a game where opponents hit each other with non-metallic pellets launched using AirSoft replica "guns" and "pistols. The investigation is continuing. No arrests have been made at this time. syracuse.com

Goody's employee injured during Armed Robbery in Whiteville, NC Police in Whiteville are investigating an armed robbery of a department store. Lt. Clay Hagood said a man entered Goody's Saturday around 7:30 p.m., showed a handgun and demanded money. A man working at the store on Columbus Corners Drive was injured in the robbery, but Hagood would not provide details about the altercation. wbtv.com

Homosassa, FL Man faces Grand Theft charges; third strike rule A Saturday afternoon trip to a Wal-Mart in Ocala ended in a trip to the Marion County Jail for a Homosassa man. According to a Marion County Sheriff's Office report, William D. Dicks, 42, was seen putting items into a backpack by a loss prevention officer. When Dicks realized he was being watched, the report added, he began putting the items back on store shelves. But he may have forgotten about two pair of $10 sunglasses he was seen putting on the brim of a cap he was wearing; he tried to leave still wearing them, but was stopped by a Wal-Mart employee. After Police discovered Dicks had three grand theft convictions in 2012 he was taken to the jail and booked on a charge of grand theft. Florida law allows any offender previously convicted of two or more thefts to be charged with a felony, regardless the value of the item in the new offense. ocala.com

J.C Penney employee arrested for $4,200 cash theft in Trenton, NJ A 17-year-old male from Trenton who was employed by J.C. Penney in Quaker Bridge Mall was arrested Saturday for allegedly stealing approximately $4,200 from the cash register. Police say the money was stolen over the course of several weeks beginning on March 1. trentonian.com

Milwaukee, WI Police say man dressed as woman robbed Target Milwaukee police said they are looking for the man who held up a Target store on Chase Avenue while dressed as a woman. Police said the man pulled a handgun out of his purse and demanded goods. Authorities said a clerk filled a bag with several iPads and the man ran off. Police described the robber as a black male in his mid-30s. wisn.com

UK: Cargo Theft Gang jailed for stealing $309,000 worth of Toblerone Chocolate A gang who stole $309,000 worth of Toblerone chocolate and $35,000 of whisky from semi trucks have been sentenced to more than 25 years in prison. The six thieves were jailed today for their individual roles in three thefts which took place in the Dover area in April 2013. A pallet containing boxes of high value whisky worth $35,000 was stolen from the trailer of a distribution center yard in Lydden, Kent. Then on April 20, 2013, a $61,000 DAF semi tractor unit without a trailer was taken from a haulage yard in Whitfield. A third theft took place six days later when the distribution center in Lydden was targeted again. Thieves broke into the premises and stole the keys to a truck and its refrigerated trailer containing Toblerone chocolate worth $309,000. dailymail.co.uk

Jared The Galleria of Jewelry in the Maplewood Mall, Maplewood, MN was the victim of a Grab and Run on Saturday evening: merchandise valued at $2,400

Kay Jewelers in the Houston Premium Outlets, Cypress Texas the victim of an Armed Robbery Saturday morning; Fifteen Rolex Watches were stolen with a total value of $179,750

Murray Jewelry in Longview, TX hit by a 5 person overnight Burglary team

Brooklyn, NY man caught at Jersey City ShopRite with 7 fraudulent credit cards

Alleged Shoppers' Drug Mart shoplifter linked to Factory Direct $1,500 electronics theft

Pittsburgh Family Accused Of Shoplifting At Walmart Together, Children Involved

Men threatened to stab Bellingham, WA Macy's employee with syringe during shoplifting attempt

Thieves cut through roof of Burlington, ON pawn shop, steal $15,000 in items

Two arrested in string of recent C-store burglaries in Roanoke City and Bedford, Botetourt, Montgomery and Roanoke Counties

Surveillance Video Captures Arson at Uptown Gas Station in Dallas, TX


Robberies and Burglaries
• AT&T - Pleasant Hill, CA - Burglary
• Azusa Pawn - Azusa, CA - Armed Robbery
• Bee Line Snack Shop - Jefferson City, MO - Armed Robbery
• Buy N Sell City - Burlington, ON - Burglary
• Cricket Wireless - Portsmouth, VA - Armed Robbery
• CVS - Goose Creek. SC - Armed Robbery
• CVS - Lafayette, IN - Robbery
• CVS - Lafayette, LA - Robbery
• CVS - Reno, NV - Robbery
• CVS - Flagstaff, AZ - Robbery
• Dick's - DeWitt, NY - Burglary
• Dollar General - Indianapolis, IN - Armed Robbery
• Dollar General - Shreveport, LA - Armed Robbery
• Dollar General - Savannah, GA - Armed Robbery
• Domino's - Tulsa, OK - Armed Robbery
• Domino's - Lubbock, TX - Armed Robbery
• Family Dollar - Charlotte, NC - Armed Robbery
• Mac's - Kelowna, BC - Robbery
• McDonalds - Chicopee, MA - Armed Robbery
• More for Less - Dayton, OH - Robbery
• Papa John's - Fort Wayne, IN - Armed Robbery
• Payless Shoe - West Valley City, UT - Armed Robbery
• Pilot - Knoxville, TN - Robbery
• Ramey's Grocery - Crystal Springs, MS - Armed Robbery
• Rite Aid - Livermore Falls, ME - Armed Robbery
• Rite Aid - Redding, CA - Robbery
• Stripes - Corpus Christi, TX - Burglary
• Subway - Crosby, TX - Burglary
• Turkey Hill - Lancaster Co, PA - Robbery
• Verizon Wireless - Knoxville, TN - Armed Robbery
• Walgreens - Sulphur, LA - Robbery
• Walgreens - Hurricane, WV- Robbery
• 7-Eleven - Pueblo, AZ - Armed Robbery
• 7-Eleven - Forked River, NJ - Robbery/ Employee Theft
• 7-Eleven - Ranson, WV - Armed Robbery


Featured Job Listings
Sponsored by NuTech National
Feature Your Job Here For 30 Days -
70% Aren't On the Boards
VP of Security
Comcast
Philadelphia, PA
Comcast
Director of LP
Lane Bryant
Columbus, OH
LinkedIn
Director of LP
PacSun
Anaheim, CA
PacSun
LP Director
Don Roberto Jewelers
San Clemente, CA
Don Roberto Jewelers
Director, LP Operations
Dick's Sporting Goods
Pittsburgh, PA
Dick's Sporting Goods
Director Global AP
KFC & PH
Plano, TX
YUM! Brands
Director of AP, Corporate
Dollar General
Nashville, TN
Dollar General
VP Supply Chain, LP & Safety
Ross Stores
Ft. Mill, SC
Ross Stores
Director of Safety
Academy Sports & Outdoors

Houston, TX

Academy Sports & Outdoors


Dir, Pharmacy LP
Rite Aid
Camp Hill, PA
Rite Aid
Regional Dir AP
Rite Aid
Baltimore, MD
Rite Aid
LP Corporate Sr Mgr
JC Penney
Dallas, TX
JC Penney
Safety & Security Mgr
Kirkland's
Brentwood, TN
Kirkland's
AP Manager
Ralph Lauren
New York, NY
Ralph Lauren
LP Manager
Dunkin' Brands
Chicago, IL
Dunkin' Brands
Regional LP Mgr
Dunham's Sports
South Central KY, Central TN or NC
Dunham's Sports
Group LP Coordinator - Head Office
Cotton On
Los Angeles, CA
Cotton On
Sr Retail AP Specialist
REI
Bloomington, MN
REI
Coordinator, Corporate AP
Bi-Lo Holdings
Jacksonville, FL
Bi-Lo Holdings
Supervisor, LP
Ascena Retail Group, Inc
Pataskala, OH
Ascena Retail Group, Inc
LP Admin. Asst.
National Stores
Gardena, CA
National Stores
LP Operations Coordinator
Restoration Hardware
Corte Madera, CA
Restoration Hardware
LP Analyst
Restoration Hardware
Corte Madera, CA
Restoration Hardware
Implementation Expert/Project Mgr
LP Software
Worth, IL
LP Software
Sales Representative
NuTech National
Maitland, FL
NuTech National

Limited Time Only - Post Your Multi-Unit LP jobs for FREE - Learn More Here

Daily Job Alerts


Appearing One Day Only
View our Internet Jobs Archives here
Area LP Manager
Ross Stores
Nashville, TN
Ross Stores
District LP Manager
Dick's Sporting Goods
Minneapolis, MN
Dick's Sporting Goods
District LP Manager
Dick's Sporting Goods
Saint Louis, MO
Dick's Sporting Goods
AP Manager
Home Depot
Tulsa, OK
Home Depot
LP Supervisor
JC Penney
De Witt, NY
JC Penney
LP Manager
JC Penney
Hyattsville, MD
JC Penney
Dept Mgr LP & Safety
Lowe's
Georgetown, KY
Lowe's
Dept Mgr LP & Safety
Lowe's
Hampstead, NC
Lowe's
Dept Mgr LP & Safety
Lowe's
Bentonville, AR
Lowe's
AP Manager in Training
Walmart
Aberdeen, SC
Wal-Mart
AP Manager in Training
Walmart
Henderson, NV
Wal-Mart
AP Manager in Training
Walmart
Austin, TX
Wal-Mart
AP Manager in Training
Walmart
Scottsdale, AZ
Wal-Mart
AP Manager in Training
Walmart
Lake Wylie, SC
Wal-Mart
AP Manager
Sam's Club
Great Falls, MT
Wal-Mart
LP Manager Hrly
Kmart
Marshall, MI
Sears Holdings Corp
LP Manager
Kmart
Springfield, VA
Sears Holdings Corp
LP Manager
Kmart
Hesperia, CA
Sears Holdings Corp
LP Manager
Sears
Temecula, CA
Sears Holdings Corp
LP Manager Hrly
Kmart
Billerica, MA
Sears Holdings Corp
LP Manager Hrly
Sears
Coon Rapids, MN
Sears Holdings Corp
LP Manager Hrly
Kmart
Franklin, NC
Sears Holdings Corp
Multi Unit LP Mgr
Kmart
Lebanon, TN
Sears Holdings Corp
AP Team Leader
Target
Ypsilanti, MI
Target
AP Team Leader
Target
New Bern, NC
Target
AP Team Leader
Target
Scottsdale, AZ
Target
AP Team Leader
Target
Beavercreek, OH
Target
ETL Assets Protection
Target
West Sacramento, CA
Target
ETL Assets Protection
Target
Hanford, CA
Target



Home of the Industry's Original
On the Move

Brian Broadus was named Vice President of Loss Prevention for Mattress Firm.
Mark Robinson was promoted to Executive Director, Asset Protection for Toys "R" Us.
Theresa Rowsell was named Director Asset Integrity for Kit and Ace.

Post Your New Job or Promotion!
See all the Industry Movement

Your Career
Sponsor this section of the Daily
Why You Should Make your Goodbyes as Warm as Your Welcome When your employees rave and get excited about working for your organization, not only does it attract other prospective employees, but they also raise your own profile. The key is, though, it's just as important to make their goodbye as important as their entrance. Show warmth

5 Simple Steps to Setting Up a New Manager for Success New managers are hired on or assigned to new teams all the time. To make the transition easier, and to get everyone started off on the right foot, it's critical to go through a New Manager Assimilation Process. This way everyone gets to know him or her and it sets the groundwork for a working relationship. 5 phases to connect
Last week's most popular articles--

5 Reasons Your To-Do Lists Aren't Working for You According to a study by the Family and Work Institute, over half of all Americans admit to feeling overwhelmed. Most of us feel like there's too much to do in the time we are given in a single day. However, there is a secret to reducing the stress that comes with productivity, and it lies with your list-making skills. Here are mistakes you want to avoid. Find a safe place
4 Ways to Reignite the Flame with Burned Out Employees Sometimes, especially if employees have been with an organization for quite a while, the enthusiasm fades. Maybe they get a little too comfortable in their position. The key for employers is to reignite that flame, and here are some ways to do just that. Get them involved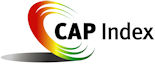 Tip of the Day
Sponsored by Vector Security
"Speed Kills" As we all sprint virtually every day to accomplish our tasks, one must remember that, without stepping back and getting out of your box to see exactly where you're going or where you've been, you won't ever be able to see where you really need to go. And in that case speed really does kill and you may never even see it coming because you're moving too fast. That's why three-day-weekends are so great; they make you stop and listen. You've just got to make sure you hear it.
Just a Thought,
Gus





Upcoming Events
---

Recruiting?
Get your job e-mailed to everyone... everyday
Post on our Featured Jobs Board!
Reach your target audience in 2015 every day!
Request our 2015 Media Kit
update account / change e-mail
unsubscribe FEEDBACK
www.downing-downing.com

Advertise With The D&D Daily




36615 Vine Street, Suite 103
Willoughby, OH 44094
440.942.0671
copyright 2009-2019
all rights reserved globally