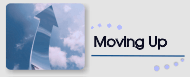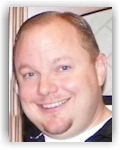 Mike Bowers was named Senior Director of LP for NorthGate Markets. Prior to joining NorthGate Markets, Mike was with Harris Teeter for over 22 years, with his most recent position as their Director, Safety and Compliance. Over his career there, he held numerous loss prevention positions for the company, originally joining the company as a Loss Prevention Coordinator. Mike also held various store level LP positions with retailers including Hannaford Bros., The Home Depot and Lowe's. Mike is currently pursuing his Business Administration and Entrepreneurship degree from Western Carolina University. Congratulations Mike!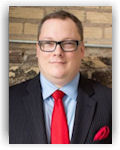 Bryan Strawser was promoted to Senior Group Manager, Global Continuity & Resiliency for Target. Bryan has been with Target for over 16 years where he started as an Assets Protection Specialist in 1993. Since then he has held a number of Loss Prevention leadership roles, with his most recent being Sr Group Manager, Global Crisis Management. Bryan has a Bachelor of Science degree in Criminal Justice Administration from the University of Phoenix, and is currently pursuing his MBA in Global Operations from University of Minnesota. He currently serves on several committees including; the Chair, Private Sector Committee & Member of the Board of Directors for the National Emergency Management Association and Vice Chair, Disaster Recovery & Preparedness Committee for Retail Industry Leader's Association. Congratulations Bryan!
Ex-KPMG senior partner to plead guilty to insider trading A former senior partner at accountancy giant KPMG has agreed to plead guilty to insider trading in Los Angeles. US authorities had charged Scott London in April for allegedly passing information to a golfing friend, who then traded on the share trips. The scandal has hit the accountancy firm's reputation. It resigned as auditor from a number of US companies including Herbalife and Sketchers soon after the claims emerged. This is a case where the Fed's actually photographed the senior partner taking cash in brown envelopes in a parking lot, after his friend who had coaxed him into sharing the info. rolled over on him after his stockbroker tipped the authorities. (Source bbc.co.uk)

Retailers Often Underutilize Customer Data, According to A.T. Kearney Study A.T. Kearney released the 2013 Achieving Excellence in Retail Operations (AERO) Study. The study found that there are many underutilized sources of customer data and retailers should increase their investment in the technology and skills to take advantage of these data sources. For example, less than half of retailers collect social network data from third-party domains, and just eight percent say it is "very important" in generating insights. One of the key findings of the study was that leading retailers are much better at collecting data, measuring activities, acting on their insights, and measuring again to see the results. A.T. Kearney refers to this principal as measure, analyze, and act. The study found that retailers that most actively engaged their employees and customers were the most successful. (Source atkearney.com)

Bi-Lo Winn-Dixie buys Delhaize's Sweetbay, Harvey's, and Reid's grocery stores - 165 stores Bi-Lo and Winn-Dixie just got bigger and added more stores in the southeast. The deal includes 72 Sweetbay and Harveys sites each, and 11 Reid's stores. As part of the transaction, Bi-Lo Holdings will also acquire leases for 10 prior Sweetbay locations. Delhaize will retain Sweetbay's distribution center. The 165 stores included in the transaction generated revenue of approximately $1.8 billion in 2012. Bi-Lo and Winn-Dixie company has 686 Bi-Lo and Winn-Dixie stores in the Southeast. (Source Associated Press)

Wal-Mart pleads guilty in U.S. hazardous waste cases, to pay $82 million Wal-Mart Stores Inc on Tuesday said it would pay nearly $81.63 million to the federal government as it pleaded guilty to charges that it improperly discarded hazardous waste such as bleach and fertilizer years ago. The world's largest retailer also pleaded guilty in Kansas City, Missouri to violating the Federal Insecticide, Fungicide and Rodenticide Act (FIFRA) by failing to properly handle pesticides that had been returned by customers, the Justice Department said in a statement. Wal-Mart said its plea agreements with the U.S. Attorneys' Offices in the Northern and Central Districts of California, the U.S. Attorney's Office for the Western District of Missouri and an administrative resolution signed with the Environmental Protection Agency bring an end to compliance issues that took place years ago. (Source reuters.com)

Online Currency Exchange Accused of Laundering $6 Billion The operators of a global currency exchange ran a $6 billion money-laundering operation online, a central hub for criminals trafficking in everything from stolen identities to child pornography, federal prosecutors in New York said on Tuesday. The currency exchange, Liberty Reserve, operated beyond the traditional confines of United States and international banking regulations in what prosecutors called a shadowy netherworld of cyberfinance. It traded in virtual currency and provided the kind of anonymous and easily accessible banking infrastructure increasingly sought by criminal networks, law enforcement officials said. (Source nytimes.com)

Liberty Reserve bust hits cybercriminals where it hurts In toppling Liberty Reserve, one of cybercriminals' favorite money-laundering organizations, U.S. prosecutors have attacked Internet crime by targeting its financial infrastructure, a strategy advocated by experts. Shutting down what is believed to be the biggest online money laundering organization will make it a lot harder for cybercriminals to operate. The site, shuttered on Friday, laundered over $6 billion generated from criminal activity ranging from credit-card fraud and identity theft to child pornography and narcotics trafficking. The indictment named seven of the company's principals and employees, including founder Arthur Budovsky, a former U.S. citizen who was arrested on Friday along with four other defendants in Spain, Costa Rica and New York. The suspects are accused of running an operation that had 1 million users worldwide, including 200,000 in the U.S. The business conducted 55 million transactions since 2006, "virtually all of which were illegal," according to prosecutors. (Source csoonline.com)

Quantifying the new frontier of fraud: 'online shoplifting' The age of ecommerce has ushered in the era of 'digital shoplifting' – whereby a fraudster, or even an ordinary customer with questionable ethics, falsely reports either that a purchase was never delivered or that it was returned in order to get extra goods or an undeserved refund. This type of fraud is now presenting a huge threat to online retailers, according to a new study undertaken by event organiser Retail Knowledge for Transactis. The report, entitled The Digital Shoplifting Survey, reveals that the problem of false 'Goods Lost in Transit' (GLIT) claims – long viewed as a necessary evil by many home shopping retailers – has become too large to ignore and estimates that fraudulent GLIT claims could be costing UK retailers roughly $631 million U.S. in the UK alone each year. How does that translate into the U.S. problem? The Retail Knowledge/Trasnactis study revealed that an overwhelming majority of 93% believed that fraudulent GLIT claims pose a serious threat to the sector. (Source retail-digital.com)

The Entertainment Software Association helped NYPD and Canadian Mounties stop game pirates in 2012 They spearheaded efforts to remove 5 million infringing files from the internet in 2012. Host sites removed more than half of those in the first 24 hours after notification. The industry group sent nearly 3.4 million alerts to Internet-service providers about peer-to-peer network activity involving protected video games. The ESA additionally lobbied Google to remove nearly 100,000 search-engine results that included links to files that infringe on copyright. The representative body didn't stop at online enforcement. It got its hands dirty in some specific cases in the U.S. and Canada involving hardware and counterfeit software. It helped law enforcement track down a seller of pirated games in Illinois, a pair of retail stores in California that were modding consoles, and more. The ESA detailed similar efforts in Mexico, Brazil, Singapore, Hong Kong, Korea, and Canada. (Source venturebeat.com)

Bakersfield, Calif., retail stores, Girlfriends by Design owner pleads guilty to selling counterfeit goods Investigators executed search warrants at two business locations, as well as Huggin's residence and seized approximately $140,000 in counterfeit purses, apparel items, emblems, and labels related to brands including Chanel, Coach, Louis Vuitton, Adidas, Reebok, and Lacoste. Huggins admitted that from February 2009 through January 2011, he intentionally trafficked in clothing, handbags, sunglasses, and other merchandise that contained counterfeit trademarks. As part of his plea agreement, he has agreed to forfeit hundreds of counterfeit items. (Source turnto23.com)

Versace wins ruling in Counterfeit case.
Versace had filed the lawsuit in California against Griffith Suisse Luxury Group. Versace can now celebrate the victory over the company selling counterfeit Versace-branded merchandise from the site out of the Philippines and Australia. (Source telegraph.co.uk)

UK's first privately funded police station "Cop Shop" in St Johns Shopping Center sees dramatic crime drop in 2nd year anniversary Based in St Johns, the cop shop has been instrumental in Liverpool city centre retaining the Purple Flag award which recognises high levels of safety in a city's night time economy. As well as a base for the police it is also used by other emergency services and the UK's largest street pastor service. Highlights include 8% drop in violence with injury, 9% drop in personal robbery, 12% drop in Sexual offences and 15% drop in Drugs offences. (Source theretailbulletin.com)

State trooper on Mass. turnpike pulls speeding U-Haul truck over and uncovers world-wide credit card scheme After receiving permission to check the truck, the trooper discovered the machines for making phony credit cards, along with a box containing hologram stickers with symbols for two major credit card companies. Both men claimed they didn't know anything about the equipment in August 2008. Now five years later one pleaded guilty in court last Thursday. One has been sentenced to 7 yrs. in prison and a third is on the run. (Source telegram.com)

The most successful job candidates are "inventors and solution-finders," who are relentlessly "entrepreneurial" The world doesn't care anymore what you know; all it cares "is what you can do with what you know." And since jobs are evolving so quickly, with so many new tools, a bachelor's degree is no longer considered an adequate proxy by employers for your ability to do a particular job — and, therefore, be hired. So, more employers are designing their own tests to measure applicants' skills. And they increasingly don't care how those skills were acquired: home schooling, an online university, a massive open online course, or Yale. They just want to know one thing: Can you add value? (Source nytimes.com)

Final days to save $200 on NRF's Loss Prevention Conference Friday, May 31 is the last chance to receive $200 off the cost of onsite registration for NRF's Loss Prevention Conference and EXPO, taking place from June 12 to 14 in San Diego. The event delivers three days of top-notch educational sessions, networking opportunities and an exhibit hall full of cutting-edge technology for retail loss prevention professionals and law enforcement partners. Attending companies include 7-Eleven, Apple, Inc., CVS, Office Depot and many more. Learn more or register.

Quarterly Same Store Sales Results

Chico's 1Q flat with net sales up 3% - primarily reflecting 114 new stores
Wet Seal 1Q down 2.9% with sales flat and earning $3.1M

Retail Crime News
---
Customer Service Manager at Wal-Mart busted writing bad checks for $8k in Pittsburg She was charged Tuesday in Pittsburg County Court with felony embezzlement. Scott allegedly said she had a gambling problem. According to the affidavit, Scott allegedly told another employee that she was expecting to receive money after the death of her father and she was given blank checks from an attorney. Scott went to her supervisor and it was approved Scott could cash the checks through the cash office when they arrived," the affidavit alleges. However the affidavit states Scott allegedly wrote more that a $8,000 in checks knowing there was no money in the account. Scott also allegedly told another employee she had been using fraudulent coupons and had returned items that she didn't purchase, netting Scott another $800 in cash. (Source mcalesternews.com)

Vinton, Va., police say string of armed robberies may be connected Since Friday three retailers have been hit by a male suspect displaying a black semi-automatic handgun. Pizza Hut, Subway and a tobacco shop have all been robbed in three days and may be the same suspect in Roanoke County, Va. (Source wdbj7.com)

Overnight rash of smash & grab break-in's keep police busy in St. Louis Burglars have looted three area businesses in a span of several hours, using vehicles to gain entry in what has become known as smashing and grabbing. Hitting Sally's Beauty, Conoco-Phillips Gas and Food Mart and Paradise Beauty Supply all within several hours of each other. (Source ksdk.com)

Virginia Beach 'Smash and Grab' serial burglar busted Hitting 11 Beach businesses between January and March the suspect is now behind bars. In each case, the same thing happened. The thief used a rock to smash his way in, taking TV's, cash and laptops. (Source wtkr.com)

Tulsa Police are looking for three men who robbed a Family Dollar store and tied up the store's occupants Tuesday morning. The robbery occurred at 8:50am Tuesday when the armed men entered the store. No injuries had been reported. The suspects did manage to get away with an undisclosed amount of cash. (Source tulsaworld.com)
Costco burglary in Carlsbad, suspect gets away with watches, no alarm. A security guard found the back door of the store pried open at 8am on Monday. Police found that a jewelry showcase had been smashed and watches had been stolen. Police have no idea when the theft occurred because the store's alarm system did not trigger. The value of the missing merchandise has yet to be determined. (Source utsandiego.com)

Corpus Christi police looking for man who punched Wal-Mart employee Corpus Christi police need help identifying and locating a man who they say was involved in a robbery and assault at a local Wal-Mart store. Police said the 35-year old man punched a security guard when questioned about his involvement in the theft of store merchandise. (Source kiiitv.com)
Contract Security guards fires two shots at armed man outside a Seattle Starbucks. The guard is on contract to patrol the parking area between Walgreens, Auto Zone and the Starbucks. When the security officer observed an armed man harassing customers he took action. Two shots were fired by the guard sticking the man twice in the chest. (Source kirotv.com)

Florida Mom allegedly asks son to help steal $800 of clothing from Dillard's. Tiffany Johnson was attempting to shoplift $800 worth of merchandise from the Dillard's Store in the Coastland Center Mall in Naples. Johnson placed clothing on her son, and then asked him to walk out of the store carrying a bag full of stolen clothing. When the son was stopped by Loss Prevention, the son yelled "run mommy, the called the cops". (Source nbc-2.com)
New York store clerk steals $64,000 in lottery tickets. A Glen Head convenience store clerk stole about $64,000 in scratch-off lottery tickets from the business over a three-month period, Nassau County police said Tuesday. Donna King, 48, faces a charge of second-degree grand larceny and was arraigned Tuesday at First District Court in Hempstead, where bail was set at $2,500 bond. (Source lotterypost.com)

Bronx robber caught on very clear surveillance video. The NYPD is searching for the man who robbed a beauty supply sore in the Bronx, and they're hoping very clear surveillance video will lead to an arrest. The robbery happened just before 4 a.m. on May 16 at Exclusive Beauty Supply on Jerome Avenue in the Morris Heights section. Police say the suspect cut a hole in the roof to gain entry to the building, then stole a cash register and other supplies. (Source news12.com)
Philadelphia ATM Repairman robbed of $76,000, left the money in an unlocked car by mistake. The ATM repairman was working on a machine inside a small restaurant in North Philadelphia. Two unknown suspect opened the door to the unlocked car and grabbed a bag which contained $76,000 in cash. The repairman said he left the car unlocked by mistake. (Source go.com)

Berkshire Mall Security struggle to arrest a 20 year old for resisting arrest. The 20 year old suspect was not even the focus of the $30 shoplifting investigation, but somehow put himself into the situation. Jenssy Santana interfered with mall security and police, a fight that was caught on cell phone video and has gone viral. Santana is facing charges of resisting arrest, aggravated assault and disorderly conduct. (Source wfmz.com)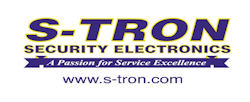 Inexpensive and Easy Way to Reduce Retail Shrink with S-TRON
According to the annual National Retail Security Report, every year, the consistent largest single source for retail shrink is due to employee theft. In 2012, this report estimated 44% of overall loss was due to employee theft and 13% was caused by employee administrative error. Of the shrink loss, approximately 57% of the loss is caused by internal mismanagement and employee theft combined.

Other causes for shrink include vendor fraud (5%) and shoplifting (36%). This survey reported that the remaining causes for shrink loss were unknown.

A system dedicated to reduce retail shrink has been developed by ScanCam. S-TRON, a certified authorized dealer of ScanCam reduces shrink loss from where most retail shrink occurs, the point sale terminal where employees process the sales transactions. Retail shrink can occur when:
| | |
| --- | --- |
| • | The barcode scan is not registering |
| • | There are unauthorized discounts by an employee to customers |
| • | Employees make up fraudulent returns |
| • | There is a fraudulent manual entering of making a no-sale, in which the cashier opens the cash counter without registering a sale and pocketing the cash. |
ScanCam prevents fraud and mistakes by identifying each successful barcode scan transaction with a flash of a green light from the register. The green light is shown as confirmation that the transaction was recorded in the cash register.

Video playback is easier than reading a cash register text over video since the viewer can easily confirm transactions each time the green light flashes.

The ScanCam system is not difficult to install. There is no need to run new wires from the cash registers back to an existing DVR. ScanCam can be inexpensively installed with an existing or new camera system.


S-TRON is a certified Dealer for ScanCam and is the national leader with retail loss prevention systems and services. At S-TRON, the commitment to exceptional quality service is so targeted, that the company only focuses on providing retail and commercial system solutions. S-TRON only hires highly skilled technicians and project managers that are factory trained and certified for the products and services that S-TRON provides.

Let your Retail Loss Prevention team concentrate on what they do best, which is to focus on your store initiatives for reducing shrink. Let S-TRON take care of the technological security design, installation, and maintenance service to ensure the video surveillance system is working as needed.

Call S-TRON today at 877-887-8766 and start protecting your inventory and honest employees. Find out how S-TRON can easily help you grow your profitability today with ScanCam. To learn more about how S-TRON can integrate a ScanCam system in your store visit http://www.s-tron.com/scancam.php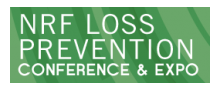 Visit Us at:
2013 NRF Loss Prevention Conference and Expo
Booth # 820
San Diego, CA
San Diego Convention Center
June 12-14, 2013

S−TRON
43 Werman Court
Plainview, New York 11803
Toll Free 877-887-8766
info@s-tron.com