The D&D Daily Mobile Edition
June 1,

2015



The LP Industry's #1 News Source - Informing, Educating and Instilling a sense of community



NEW Group LP Selfie




Burlington Stores Inc. at Asset Protection National Meeting 2015

"Drive Results - Trust and Respect - Teams and Partnerships"

Thanks to James Connolly, SVP Asset Protection for Burlington Stores, Inc. for sending us this amazing team picture!

View all the selfies here!
Sponsored by:


---
We still want your Group LP Selfies - So keep them coming retail LP teams!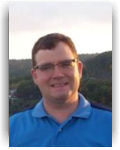 Mark Sens was named Safety Director for Delhaize America.
Mark was previously the Director Environmental Health & Safety for Preferred Freezer Services and had been there for over four years. He has held other managerial positions in the Environmental Health and Safety field for such retailers as C&S Wholesale Grocers as their Regional Environmental Health & Safety Manager, Spartan Stores as their Health and Safety Manager and Penn Traffic as their Environmental Health and Safety Manager. Mark earned his Bachelors of Science degree in Fire and Safety Engineering Technology from Eastern Kentucky University and went on to acquire his Masters degree in Environmental Health and Safety from Rochester Institute of Technology. Congratulations Mark!

News Brief
Sponsored by WG Security Products, Inc.
1,863 Security Officer Deaths Since 2000 - Up 34% - With Retail Security - LP ranking 2nd in Top 5 areas where death occurs The actual deaths and injuries may be between 10-15 % higher than what is being reported. Injuries, workplace violence and armed assaults have increased by approximately 34%. The overwhelming majority of all on-duty security officer deaths were the direct result of the security officer being a victim of robbery, violent attacks and assaults or being involved in a heroic action to detain, arrest or stop someone in the act of committing a crime, while protecting life and property.

Almost 85% of all deaths were directly related to a deadly force act against the security officer while less than fifteen percent of the deaths resulted from medical emergencies, motor vehicle or training accidents or workplace hazards. Injuries, assaults, armed confrontations and workplace violence in the areas of loss prevention, residential community security, general patrol assignment and special event locations have seen substantial yearly increases since 2005 and as security officer duties continue to include enforcement components, this trend will only increase.
The five areas where deaths of security personnel occur most often has shifted slightly during the past fifteen years and currently include:

States with most deaths during the past 15 years include:
Method of Death:
Nightclubs: bars, adult entertainment and restaurants that serve alcohol

Loss Prevention-Retail Security including shopping malls and centers, big box and specialty retailers and pharmacies

Residential including apartments, condominiums, long term hotels, Homeowner Associations (HOA's)

General Security Assignments including office and mixed use complexes, special events and patrol assignments

Armored Cars

California

Florida

Alabama

Michigan

Texas

Tennessee

New York

Georgia

Pennsylvania

Mississippi

Gunshot 66.9


Blunt Force Trauma 11.6


Medical/Health Emergencies 5.8


Workplace Hazards 5.7


Bladed Instruments 5.6


Motor Vehicle Accidents 4.4
privateofficer.org

WSJ Article - U.S. Likely to See Shift to Online Fraud - CNP Fraud may hit $6B+ by 2018 - . "If you stand still the bad guys will blow right by you" The U.S. is approaching an October deadline deadline for banks to embed chips in their credit and debit cards as a way to combat point-of-purchase fraud. But it can expect to see a sharp increase in fraud with cards used to make online and other card-not-present purchases-as was the case in most every country that already has converted to chip or chip-and-pin cards, fraud experts said. Julie Conroy, research director for Aite Group's retail banking practice, said her company estimates card-not-present fraud in the U.S. will total just over $3 billion in 2015-but will rise to more than $6 billion by 2018. "Fraudsters don't go away, they just go somewhere else," he said. "The online chip doesn't make a difference if there is no physical card to read."

Merchants are deploying a combination of new technologies-including behavioral analytics and device fingerprinting-to help detect anomalous patterns that may be traced to a particular card or device, said Ms. Conroy. But merchants are also trying to strike a balance to not put too much friction into a transaction, as that may prevent a consumer from completing a purchase. "It's a fine line all of them walk as to how much friction they are willing to put in and what does that equation look like, the risk of losing customers versus the risk of taking on fraud," she said. And companies must keep evolving in the defenses they deploy. "If you stand still the bad guys will blow right by you," she said. wsj.com

Schneider Celebrates Cargo Theft-Free Year - Because of its holistic, layered approach to security For several consecutive years, Schneider has celebrated declining cargo thefts. However, 2014 marked a milestone for the premier truckload, intermodal and logistics provider: The company had zero cargo thefts last year. This is a significant accomplishment considering Schneider moved over 4 million loads in 2014. According to Schneider's vice president of Enterprise Security, Brian Bobo, the company has been able to beat the cargo theft odds because of its holistic, layered approach to security. To be successful, we can't rely solely on doing one thing flawlessly," noted Bobo. "Yes, we have the right technologies in place, but it's just as important that our drivers and operations teams are consistently doing the right things." Bobo also emphasizes the importance of preparing and educating drivers and owner-operators. "We apply a three-prong approach: We address expectations during on-boarding, we regularly communicate the locations and types of thefts that are occurring and we incorporate cargo theft preventable measures into our quarterly training sessions."

CargoNet, the leading cargo theft prevention and recovery company, indicates that Schneider's performance is indeed a remarkable accomplishment. "Schneider has shown theft decline since the beginning of our relationship in 2011," said CargoNet's Anthony Canale, general manager. "Having no cargo thefts over the last year sets the benchmark for the rest of the industry to work toward."

For more information about Schneider's commitment
to freight security, please visit www.schneider.com/truckload/Security. For a white paper on Freight Theft Prevention, visit Schneider's Knowledge Hub at http://www.schneider.com/
KnowledgeHub/index.htm. schneider.com

Court rules for Muslim woman denied job at Abercrombie The U.S. Supreme Court on Monday ruled in favor of a Muslim woman who sued after being denied a job at an Abercrombie & Fitch Co clothing store in Oklahoma because she wore a head scarf for religious reasons. On a 8-1 vote, the court handed a victory to the U.S. Equal Employment Opportunity Commission (EEOC), a federal agency that sued the company on behalf of Samantha Elauf. She was denied a sales job in 2008 at an Abercrombie Kids store in Tulsa when she was 17. The legal question before the court was whether Elauf was required to ask for a religious accommodation in order for the company to be sued under the 1964 Civil Rights Act, which, among other things, bans employment discrimination based on religious beliefs and practices. The court, in an opinion by Justice Antonin Scalia, ruled that Elauf needed only to show that her need for an accommodation was a motivating factor in the employer's decision. dispatch.com

Former security chief at Fifa says soccer became organised crime's 'amazing cash cow' Chris Eaton, a former head of security at Fifa - world soccer's governing body at the eye of the corruption storm - says the explosive arrest of 14 leading figures in the organisation is "just the tip of the tip of the iceberg'' Eaton, who quit Fifa three years ago over what he said was its failure to reform, said soccer has become an "amazing cash cow" for transnational crime syndicates, who through the corruption and bribery of sports officials, as well as control over online betting sites, make huge profits from fixed matches. "Organised crime has found a nirvana in sports betting fraud and is using match-fixing as the vehicle," Eaton - who now heads up the International Centre for Sport Security - told the Sunday Morning Post. scmp.com

Shaine Joseph LaVoie, Ezekiel Clothing Co. Co-Founder, Guilty of Fraud, Faces 24 Years Shaine Joseph LaVoie, who co-founded the Ezekial skateboarding clothing company before leaving the company in 2003, was convicted this week of more than two dozen felonies for bilking more than 12 victims in Ponzi-type fraud schemes involving close-out clothing and a phony apparel company. The Dana Point 46-year-old faces around 24 years in prison when he is sentenced July 17, according to the Orange County District Attorney's office. ocweekly.com

Australia's grocery giant Woolworths mistakenly emails gift card excel spread sheet with details to 1,000 - leaks $1M of gift cards Fairfax Media has obtained a copy of the email which contained an excel spreadsheet with the names and email address of thousands of customers and a downloadable link to 7,941 vouchers, worth a total of $1,308,505. It is understood the spreadsheet was emailed to more than 1000 people, all of whom could access the gift card codes and immediately begin shopping. As a result of the data leak, customers reported they had logged onto the Woolworths site on Saturday only to discover their vouchers had already been spent. smh.com.au

Arizona officials say skimming gangs largely members of an Armenian-based criminal organization out of Los Angeles Aggressive measures by Stroh and state leaders since 2011 have reduced the number of skimmers being used at Arizona gas pumps. Only four devices were found last year and four so far this year, in Tempe, Phoenix, Scottsdale and Yuma. We've got from numerous a week, to one every 90 days. We've made Arizona a very hard target," said Stroh. worldnow.com

NRF Foundation Receives $800,000 Grant from Walmart Foundation to Assess Opportunities for Industry-Wide Training and Workforce Development As a part of Walmart and the Walmart Foundation's $100 million commitment to industry workforce development, an $800,000 grant has been awarded to the NRF Foundation. Through this grant the NRF Foundation will work with employers to determine the competencies needed in the industry and the potential for a new industry-validated credentialing program to help store and distribution center employees advance their careers. nrf.com

Dollar Tree to sell 330 Family Dollar Stores to Sycamore Partners Sycamore Partners intends to operate the 330 stores under the Dollar Express banner. Sycamore operates Aeropostale, Coldwater Creek, Hot Topic, Jones of New York, KASPER, Kurt Geiger, Nine West, Talbots, MGF, Pathlight, Stuart Weitzman, and Torrid. chainstoreage.com

Dollar General opens 12,000th store - opening 730 new stores & relocating 875 others this year

Lowe's to have 60 stores in Canada in next three to four years - That's LP jobs

Men's Wearhouse Founder Starts 'Uber for Tailors' - zTailors.com - Macy's & Bloomingdales partners for online purchases

Mall of Monroe to host active shooter drill Thursday

Quarterly Same Store Sales Results
Books-a-Million Q1 down 0.9% with revenue down 1.9%


Last week's most popular news article --

A Family Affair - Vice President Marketing, Simon Properties, embezzled over $20M - fake invoices - shell companies - Family helped A Central Florida family and its best friends face racketeering charges after stealing $20 million from an international real-estate company and blowing the money on parties, cruises and trips to Las Vegas, state officials said. Seven suspects were charged Tuesday with bilking the Simon Property Group by using a trusted company executive to approve payments to more than a dozen fake companies, according to the Florida Department of Law Enforcement. The thefts went undiscovered for nearly a decade because Simon marketing director Lynette Lauria was able to authorize the payments without oversight in Florida and Puerto Rico. All of the money sent to 18 fake companies was deposited into 60 bank accounts belonging to Lauria's family and friends, said FDLE Agent Daniel J. Warren. Daily bank deposits and withdrawals sometimes exceeded $11,000, and Lauria received a cut of each transaction, he said. The accounts belonged to Lauria, 62; her husband, Robert Lauria, 63; and their daughters Rachael Lauria, 39, and Sarah Lagi, 34, all of Clermont; Timothy Herman, 49, Susan Ortega, 55, and Ryan Deming, 39, all of Orlando; and Dale Takio, 38, of Clermont, according to FDLE. orlandosentinel.com

Retail Symposium on Shopping Equity
June 11, 8 am-7 pm, John Jay College of Criminal Justice, NYC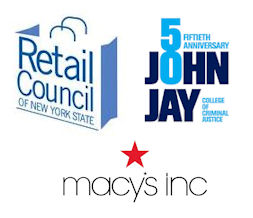 The Retail Council of New York State, in partnership with Macy's, Inc., will host a full-day symposium addressing shopping equity on Thursday, June 11 at the John Jay College of Criminal Justice in New York City. The "Retail Symposium on Shopping Equity" will unite retail executives and community leaders in a direct and engaging discussion about customer racial profiling. This is a fully-sponsored event and free of charge to attendees. With a number of thought-provoking discussions planned for the event, attendees will examine community perspectives, lessons learned, and potential brand impact when it comes to creating a shopping culture in which all customers feel free to shop in a wholly welcoming environment. Click here to register.

In 2014, we spoke with Ted Potrikus, President and CEO, Retail Council of New York State, about the "Customer Bill of Rights" established following a series of high-profile accusations of racial profiling in retail stores that shook the LP industry. Watch our LPNN interview here.

All the news - One place - One Source - One Time
The D&D Daily respects your time
& doesn't filter retail's reality
Report Your News!
(content subject to approval)



PCI COUNCIL PUBLISHES REVISION TO PAYMENT APPLICATION DATA SECURITY STANDARD
Today, the PCI Security Standards Council (PCI SSC) published Payment Application Data Security Standard (PA-DSS) Version 3.1. Effective 1 June 2015, PA-DSS 3.1 aligns with the recent release of PCI Data Security Standard (PCI DSS) 3.1 primarily to address vulnerabilities in the Secure Sockets Layer (SSL) encryption protocol that can put payment data at risk. With this revision and supporting guidance, the Council urges organizations to understand if and how their payment applications are using SSL and upgrade to a secure version of Transport Layer Security (TLS).
pcisecuritystandards.com
Five ways retailers can start using IoT today - Reduce fraud and shrinkage
How can IoT help curb this? By adding an additional layer of visibility to the process.
Rather than solely relying on point-of-sale systems to indicate when a piece of merchandise has been sold, retailers can look to smart shelves, source-tagged SKUs and more sophisticated camera technology to track the flow of inventory in and out of the front door of the store. Companies like Panasonic are bringing on more sophisticated smart shelf technology as well as more powerful cameras that can enhance the ability of stores to track and manage their inventory.
Rather than relying on receipts or lack thereof, retailers can lean on these smarter in-store technologies to paint a much clearer picture of what transpires. If a patron claims to have purchased items but misplaced the receipt, having rapid and detailed access to what occurred in the store could quell some of the fraud that is occurring. Of course, it will not eradicate fraud, but give the retailer an additional layer of protection it currently does not enjoy.
zdnet.com
Wire Fraud Could Hit $1B for Banks - Business email compromises - Retailers Getting Hit as well
Masquerading schemes do not involve malware or an account takeover.
Instead, attackers use socially engineered schemes that are designed to fool a business's accounting or administrative staff into scheduling an urgent wire transfer they believe has been requested by the CEO or other corporate executive, Pollino explains.
In a masquerading attack, hackers impersonate someone you or your business knows, such as the CEO or CFO or a vendor the company does business with," Pollino writes in a blog about this emerging scheme. "The hackers phone or email someone in the company - for example, the controller - requesting a wire transfer. The controller, believing the email or phone call is legitimate, then contacts the bank to request the wire transfer." The Federal Bureau of Investigation first issued an alert about so-called business email compromises back in June 2014. In January, the FBI issued an update, noting that business email compromises had been reported in every U.S. state, as well as 45 countries. Editor's note: We've heard about a number of retailers that have been impacted as well.
govinfosecurity.com
Today's Requirements To Defend Against Tomorrow's Insider Threats
It's no secret that your organization - like any other -- has data that can help reveal when an employee could be at risk and potentially pose an inside threat. Getting the right information and forming the right working group of professionals to evaluate it is something that is sometimes overlooked, but is a very critical component of an insider threat detection program.
darkreading.com
Cloud computing more about agile development than cost - not a question of if, but when, and how
Focusing chiefly on the potential for cost savings -- real or imagined -- can overshadow the transformative potential for faster, more agile development and furthering the business objectives of the enterprise, a panel of cloud experts recently observed. "Putting too much emphasis on just the cost takes away a lot that cloud has to offer. People are using cloud-based environments to test ideas in days." "A lot of enterprises are voting with their budgets and they're adopting cloud across the board," Rymer says. Small wonder then, that for many organizations, the first question about the cloud is a settled matter -- not a question of if, but when, and how.
cio.com
Target looks to support Apple Pay once POS system upgrades complete

Vendor Spotlight


It's time to rethink
your integrator...

● IP & Analog Video
● Video Analytics
● Access Control
● Intrusion
● POS Integration

One Software Platform

Cam Connections, Inc. has been providing loss prevention solutions to regional and national retail organizations since our inception. CCI recognizes that your security needs are unique and require a personalized touch; security solutions which are carefully planned and executed, not forced. Our depth of experience with electronic security systems in retail loss prevention applications, makes us a solid choice to help you protect your business from loss.
We have experience in various systems including:

| | |
| --- | --- |
| ● | Analog and IP Video Surveillance Systems |
| ● | Video Analytics |
| ● | Intrusion and Fire Alarm Systems |
| ● | Integration to Electronic Article Surveillance Systems (EAS) |
| ● | Access Control Systems |
CCI is a custom systems provider, not a manufacturer. We are free to select the most appropriate products available in the marketplace and, thereby, we can offer you the highest quality security solutions that demonstrate exceptional value. We partner with each client in performing a comprehensive facilities, financial, human, and overall security risk assessment. Our team of dedicated professionals then design, install, and service electronic security systems that are custom tailored to fulfill each individual client's needs.

| | |
| --- | --- |
| Our model is to deliver individualized, customized, proactive customer service. Our dedication has earned us the Fast 50 award from SDI, as one of America's Fastest Growing Systems Integrators! | |

CAM CONNECTIONS, INC.
3970 S. Pipkin Road - Lakeland, FL 33811-1422
Tel. 863.583.3343 - Fax. 863.583.3349 - Toll Free. 888.544.1085
www.camconn.com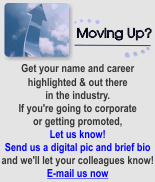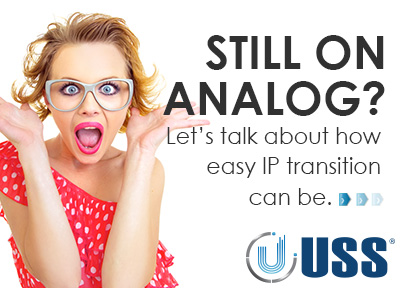 Loss Prevention News Network

'Live in Ft. Lauderdale'
Opening Comments - Why We're Here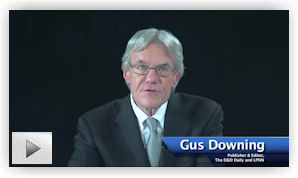 Gus Downing, Publisher and Editor of the D&D Daily, leads off the "Live in Ft. Lauderdale at the NRF LP Conference" broadcast with an introduction of all 18 episodes filmed live at last year's NRF Show. An NRF & LP industry first, the full slate of interviews takes you in-depth with the leaders of the LP industry. Gus explains why we're here, why we did it and how the proceeding episodes can help add value to you and your career.

---
The NRF's Senior Leadership Supporting the LP Industry
The History - The Impact - The Meaning & the New VP of LP

Vicki Cantrell and Robert Moraca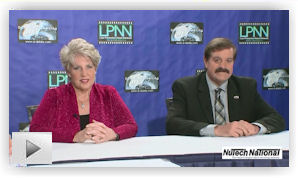 In this episode, Vicki Cantrell, SVP Communities and Executive Director Shop.org at NRF, and Robert Moraca, the new Vice President of Loss Prevention for the NRF, take us behind the curtains of the biggest LP conference in North America. Vicki discusses the expansion of LP's role and the renaming of the conference to "NRF Protect." While Robert shares with us plans for his new leadership position at the NRF, highlighting the importance of IT and law enforcement partnerships with retail Loss Prevention going forward.
Solution Providers, have a video or commercial you want to publish? Contact us.


e-commerce

Sponsored by The Zellman Group
The Real Reason E-Commerce Merchants are Opening Stores - today, pure-play e-commerce is so last decade - online retailers coming When asked why he robs banks, the notorious Willy Sutton answered: "Because that's where the money is." Though they tout them as an invaluable way to showcase their brands and engage with consumers, it turns out these shops might also be an unavoidable route to reaching their financial potential. E-commerce merchants realize that without that high-touch interaction with the consumer allowing a full experience of the brand proposition, online shopping sites remain unsatisfyingly two-dimensional, and face serious limits to upside growth. "The consumer likes physical and online stores," says Michael Dart, a partner at consulting firm A.T. Kearney and co-author, with Robin Lewis, of the recently revised '"The New Rules of Retail." "If you can make the bricks and mortar work economically because of what you have built online, the growth opportunity is enormous." therobinreport.com

Merchant Tips: Securing Against 'Fast Fraud'
Americans are making more digital purchases than ever, with sales of items like e-books, gift cards, and event tickets on the rise.

This has led to an increase in card not present (CNP) sales, and a decrease in the time retailers have to verify information, leaving weaknesses in the online payment system.

These weaknesses have created fast fraud, where fraudsters steal digital goods to re-sell them on the secondary market. With the country migrating to EMV to protect in-store point of sale systems in the coming months, online fast fraud cases are likely to increase unless measures are taken to prevent them.

When shopping for fast fraud solutions, here are some tips:

1. Don't go it alone outsource your in-house fraud solution.
2. Look for guaranteed payments or vendors that take responsibility for all payments made for their products.
3. Watch for red flags like vendors that over-promise their capabilities.
4. Choose expertise not novelty as experienced vendors are more likely to catch cases of fast fraud than new startups.
5. Keep the customer experience in mind to reduce dissatisfied customers and abandoned sales.

The best fraud solutions will combine fraud prevention, payment processing and guaranteed payments allowing retailers to sell digital goods with minimal risk. paymentweek.com

How the EMV shift could impact online retailers
After the EMV migration rolls through the US this October, the payments industry expects to see a significant reduction of fraudulent activity within the card-present (CP) environment. As it stands now in pre-EMV America, the most prevalent type of fraud results from counterfeit, lost or stolen magnetic-stripe based cards, which have become easy marks for hackers looking to break into retail POS systems. But the EMV migration also carries with it a less

"Fraud is not a person - it is a dynamic grouping of statistics that deviate from the norm."
Stuart B. Levine, CFI, CFCI
CEO, The Zellman Group & Zelligent

ORC News
Sponsored by Security Resources
The Arizona Organized Retail Crime Alliance (AzORCA), statewide organized retail crime alliance launches Sahuarita/Pima County ORCA group Pat Marshall of Walgreens was among representatives from nine retailers in Sahuarita and Green Valley attending a meeting last Wednesday with Sahuarita police and a Pima County Sheriff's detective. Signs of organized crime locally in Sahuarita, AZ., are becoming more apparent. "I felt we needed to jump on this and be pro-active," Sahuarita Police Officer James Oviedo said. "I spoke to Pat (Marshall) and Carlos (Estrada, of Circle K) about it, who enthusiastically agreed. Once I set the date and time, she communicated with her organization and other network and supported our launch."

With forces combined, authorities hope to develop enough evidence to jail thieves and nail theft-ring kingpins up the chain. The Sahuarita/Pima County ORCA group next meets June 24, and all local retailers/representatives and law enforcement are invited, Oviedo said. Anyone interested may contact him at joviedo@sahuaritaaz.gov

"We could not do (this) without professionals in the retail industry who have worked diligently for years identifying, disrupting and apprehending organized retail criminals and their rings," he said. Five attendees representing three retail chains in Sahuarita-Green Valley know talking is worthwhile where nabbing organized shoplifters is concerned, and are willing to talk about their experiences in hopes of nailing thieves and discouraging others from trying. They spoke frankly in the meeting of the new local arm of the Arizona Organized Retail Crime Alliance (AzORCA). sahuaritasun.com

Dollar General Asset Protection Busts Rural ORC Operation in Miss. - $230K in Stolen Merchandise Recovered The Dollar General Asset Protection team recovered more than $230,000 in stolen merchandise and equipment from a welding shop and various storage units in Duncan, Mississippi in cooperation with local and federal law enforcement. According to a video report from a local MS news station, items recovered included food, cleaning supplies, clothing items and more. After diligent investigation originating from a hotline tip, the Dollar General team assisted law enforcement with the interview and eventual arrest of the property's owner. This individual has been charged with felony possession of stolen property. Investigators say the operation was more than likely a collaborative effort with a number of individuals involved. More arrests are expected.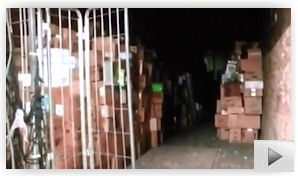 Demopolis, AL Police seek 2 women in high-value theft from Walmart Demopolis police are searching for a woman they say stole high-valued merchandise from Walmart earlier this month. The Demopolis, AL Police Department was seeking two suspects after releasing surveillance photos of the May 19 theft to the media. The photos appear to show the women pushing a cart containing a television out of the store in Demopolis. One woman was identified and will be charged with second- degree theft, Chief Tommie Reese said. The second woman, who police identified as Allison Henry Busbee, is believed to have fled from Marengo County to avoid arrest, he said. tuscaloosanews.com

Bridgestone Tire Company offers $6000 reward after break-in at Bradenton, FL store The parent company of a Bradenton tire store is offering up to $6,000 in reward for information about who broke into the business and other stores in Florida. About 11 p.m. May 24, two people stole three rental trucks from All U Can Storage, and then used them to steal approximately $40,000 worth of tires from the nearby GCR Tire store, 2964 63rd Ave. E., Bradenton, according to the Manatee County Sheriff's Office. "Recently, five Bridgestone-owned GCR Tires & Service locations across Florida were targeted by thieves who stole numerous commercial truck tires. We continue to cooperate with local authorities as they investigate these thefts. In cooperation with Manatee County Crime Stoppers, we are offering up to a $6,000 reward for information that directly leads to the arrest of the parties involved," Nashville, Tenn.,-based Bridgestone Americas said in a news release. bradenton.com

Macon, GA Wal-Mart theft suspect claims she couldn't afford prom tux for son; then story changed A woman authorities say was caught trying to steal $300 worth of merchandise from the Wal-Mart on May 15 begged not to be taken to jail. The woman, 35, sobbed and pleaded with a Bibb County sheriff's deputy. According to the deputy's write-up of the episode, the woman said she was "trying to help get clothes for her son's prom" that evening. She said she didn't have "enough money to pay for a tuxedo, ... so she decided to come to Wal-Mart to take some merchandise to help her son dress for the occasion," the deputy's report noted. Then her story changed. The woman had recently been banned from all Wal-Marts after a shoplifting arrest at another Macon Wal-Mart. The deputy asked the woman why she'd gone to Wal-Mart anyway. She said she had problems with drugs and alcohol and that stealing was "a way for her to support her habits," the report said. A store security officer disguised as a shopper said the woman had been in the store "a couple of hours" and was loading men's, women's and children's clothing into 16-gallon containers in a shopping cart. macon.com

Third time no charm for alleged Sears serial shoplifter in Vineland, NJ An alleged serial shoplifter pulled the same scam three times at a city department store before getting caught, police said. Michael Morales, 46, of North East Avenue, was arrested Tuesday morning and charged with shoplifting at Sears on Landis Avenue. Police said Morales three times stuffed more than $800 in clothing into bags he carried into the store. Store security witnessed the man hide the clothing each time, but failed to nab him until the third incident, according to a police report. thedailyjournal.com

Greenville, SC Police seek Toys "R" Us shoplifting suspects Greenville police have asked for the public's help identifying two women who are accused of shoplifting at Toys "R" Us on Woodruff Road. Police said the shoplifting incident happened May 21. Officers said the women fled the store with approximately $1,000 worth of merchandise. Both women left in a green sedan that was parked in the store's parking lot. foxcarolina.com
Memphis Police search for people responsible for Ulta shoplifting Memphis police responded to a shoplifting call at the Ulta Beauty Store located in the 2200 block of North Germantown. Officers were told that the suspects took several bottles of perfume worth $1,200 and left the store. wmcactionnews5.com
Do you have an ORC case to share?
Share your ORC news and help the industry grow


Retail Crime News

Sponsored by NuTech National
Skimming operation busted at Seatac parking lots near Seattle airport for over $600,000 in fraud - targeting thousands of customers Authorities say they've caught the leader of a prolific credit card skimming operation in Seatac, but not before he targeted thousands of people at parking lots near the airport. Employee at Doug Fox Parking and another at Shuttle Park 2 were paid by a guy they knew as 'Big Homie' to skim more than 17,000 credit card numbers from people who parked in their lots between November of 2013 and April of 2014. An undercover sting, and ultimately the arrest of the employees at both parking lots who detectives say were using the skimming device and then turning the stolen credit card numbers over to 'Big Homie' in exchange for cash. Detectives say they caught Hulbale on surveillance video in several nearby stores in Seatac, buying thousands of dollars in gift cards. They estimate this one man is responsible for more than $600,000 in fraudulent charges. king5.com

Walmart Beer Theft ends with Thief Pulling a Gun on Police; suspect Shot and Killed by Palestine, TX Police May 31st, 2015, shortly before midnight, Officers from the Palestine Police Department responded to Wal-Mart Supercenter, located in the 2200 Block of S. Loop 256, in reference to a Theft that had just occurred. Officers were advised that a white male, wearing tan shorts and a black shirt, had stolen beer from the store, and had exited the premises, heading toward Applebee's Restaurant. Officers searched the area, and eventually located the suspect, who had been hiding in the men's restroom within the restaurant. "The subject was escorted out of the restaurant, where officers attempted to identify him. The subject then displayed a black pistol, and pointed it at Officers. Officers attempted to gain control of the subject, but he pulled away and again pointed the weapon at officers, at which time both officers drew their weapons and fired upon the suspect, striking him multiple times", said Palestine PD Chief of Police Mike Alexander. cbs19.tv

Metro Nashville Police Officer kills suspect who took hostage at Easy Cash Solutions An officer fatally shot a suspect after a cash loan center employee he had taken hostage wrestled the gun away from him, police said. Multiple news outlets report 39-year-old Alexander Tirado Rivera was fatally shot Saturday after police say he took the woman hostage during a robbery attempt at the Easy Cash Solutions Loan Center. Metro Nashville Police spokesman Don Aaron says Rivera demanded money from the woman and then took her outside and put a gun to her head. When the employee wrestled control of the gun away from the man, the officer, Sgt. Scott Carter, shot and killed him. washingtontimes.com

Lenox Mall shooting in Atlanta, dispute over a woman A man shot outside Lenox Square mall Sunday night told Atlanta police that the shooting happened during a dispute over a woman he had met on social media. In an incident report, Atlanta police Sgt. A. Lofton-Mitchell said the victim, Christopher Merriweather, told him that he "got into a verbal argument with the suspect over a female he met off of Instagram." The gunman pulled a pistol and fired several shots, striking Merriweather in the left leg in a parking lot outside Macy's, according to police. "Mr. Merriweather stated that he pulled out his firearm, but was unable to fire any rounds," Lofton-Mitchell wrote in the report. Merriweather was taken to Grady Memorial Hospital for treatment. His condition was not immediately available. Two vehicles in the parking lot were damaged by the gunfire, according to the report. ajc.com

Fight in Parking lot leads to Shooting at Hamilton Place Mall in Chattanooga, TN Chattanooga Police have identified 18-year-old Jeremy Wynn the suspect who fired a gun outside Hamilton Place Mall Saturday evening. The police department's Street Crimes Unit has placed warrants on file for his arrest. Wynn has outstanding warrants on file for felony reckless endangerment, disorderly conduct and possession of a firearm with intent to go armed. CPD tells Channel 3 several people were arguing inside the mall, which then carried out into the parking lot. Three to four individuals separated and began walking to their vehicle when a black male fired a single round in their direction and ran inside the mall. By 5:30 p.m. CPD arrived and searched the mall for the suspect. Police soon realized the suspect fled from Hamilton Place. wrcbtv.com


Woman Accused Of Trying To Rob Dollar General, in Bellevue, PA Stabs Employee A woman is behind bars, accused of trying to rob a Dollar General store and stabbing the manager in the process. Donna Turner, 49, was arrested late Saturday night in Bellevue. According to the criminal complaint, Turner told officers she needed to rob the store because she needed rent money. Police say Turner wrapped two pieces of wood inside a black shirt so it would like a gun. She was also carrying a large knife. They say she hid inside a storage room until the store closed. She then waited for the employees to go back to the manager's office to count the money. Police say Turner charged at the employees and yelled to give her the money. She stabbed one of the employees in the his left forearm. The injured employee wrestled with Turner and was able to hold her down until police arrived. cbslocal.com

Louisville, KY Police arrest a woman in the Family Dollar Robbery/ shooting Police arrested a 53-year-old woman Friday in connection with Thursday's robbery and shooting at a Family Dollar store on Wilson Avenue. Catherine Stephens is facing multiple charges including attempted murder and robbery. Police said Stephens put several items in a shopping bag inside the Park DuValle neighborhood store and walked out without paying. When confronted in the parking lot by store employees, police said Stephens hit an employee in the face then pulled out a small gun and pulled the trigger. courier-journal.com

Family Dollar Employee Carjacked at Gunpoint, forced to reopen store for robbery in Binghamton, NY A Family Dollar employee who had just left work Saturday night was confronted by an armed man who forced her to re-open the store so he could rob it, state police said. The robbery happened around 10 p.m. Saturday at the Family Dollar store, at 68 W. Front St., Hancock, about 40 miles southeast of Binghamton, troopers said. "The suspect carjacked a Family Dollar employee at gunpoint after the store closed and had her re-open the store where an undisclosed amount of money was taken from the safe," state police said in a news release. After the man robbed the store, he then forced the employee to drive him "outside of town, where he fled in a small late-model, dark colored vehicle," state police said. syracuse.com

Two in custody for Mayors Jewelers Armed Robbery at the Gallery Mall in Ft Lauderdale, FL Masked thieves smashed jewelry cases with hammers, sending shoppers who mistook the noise for gunshots scurrying for safety at Fort Lauderdale's Galleria mall Sunday. The hammer-wielding robbers smashed their way through the glass display cases at Mayors Jewelers about 3:30 p.m. Cellphone video provided by a Local 10 News viewer shows one of the robbers riffling through a display case at the jewelry store. Seconds later, the crooks are seen running through the mall as a Fort Lauderdale police officer chases them with his gun drawn. "(The robbers) just came in demanding, yelling, telling everybody to get down and just started smashing all the glass," Fort Lauderdale police Detective Tracy Figone said. Meanwhile, the busy mall erupted in chaos. Figone said the men got into a waiting vehicle and took off. "They then bailed out of that vehicle around the 1300 block of North Federal Highway (and) jumped into another vehicle," Figone said. That vehicle, which police pursued south along Interstate 95. Police were able to catch two of the suspects in the area. They also found the car and some of the stolen jewelry. Police are still searching for at least three others who got away. local10.com
Hialeah, FL jewelry store robbed at gunpoint; 3 at large Police are searching for three men who, they said, robbed a jewelry store in Hialeah at gunpoint Saturday morning. According to Hialeah Police, the masked subjects entered Luany Jewelers, located on West 49th Street and Seventh Court, around 10 a.m. They said two female employees inside the store gave the suspects merchandise and money. Investigators said the men took off with several thousand dollars in jewelry and cash. They said there is no surveillance video of the robbery. No one was injured. wsvn.com

Rigged Pick-up Truck drives into store causing $1M damage in Burford, ON, CN A local store sustained more than $1 million in damage early Sunday when a pickup truck with a brick on its accelerator was deliberately driven through the front doors and starting a fire. The new Triggers and Bows store on Bishopsgate Road and run by the Landsborough family in this rural community 8 km west of Brantford sells guns, archery equipment and hunting clothing and accessories. A family spokesman said nothing was stolen. "This was strictly vandalism," said the spokesman, who declined to give his name but estimated damage at more than $1 million. torontosun.com

UK: Oliver Twist-type gangs are operating on British streets; Children slaves forced to shoplift and pick-pocket Children are being used by adults to pickpocket, shoplift and beg in Oliver Twist-type scenarios, according to the anti-slavery commissioner. Kevin Hyland said youngsters were being used for criminal operations in UK cities when they should be at school. The former Metropolitan Police detective, who was appointed in November, said the number of convictions for slavery offences was 'nowhere near good enough'. Slavery can involve sexual exploitation, forced labour, domestic servitude or forced criminality. There have been reports of Roma children being used as thieves by 'Fagin'-style masters. There were 151 convictions for slavery-related offences in 2014. dailymail.co.uk

Thief fights Target Loss Prevention over toothbrushes in Cleveland

Woman charged with theft after receiving free items from Andersen Air Force Base Exchange

Former NBA player Chris Gatling arrested for credit card fraud in Scottsdale, AZ

California man arrested for ID Theft: attempting to purchase $26,000 in jewelry


Robberies and Burglaries
• Cambria Bicycle Outfitters - Fresno, CA - Burglary
• Clark - Waukesha, WI - Robbery
• CT Food Mart - Sunnyside, TX - Armed Robbery/ Owner killed
• Dollar General - Jackson, TN - Armed Robbery
• Dollar General - Bellevue, PA - Armed Robbery/ Stabbing
• Family Dollar - Louisville, KY - Armed Robbery/ Shooting
• Family Dollar - Binghamton, NY - Armed Robbery/ Carjacking
• Fiesta Mart - Tulsa, OK - Armed Robbery
• Friendly - Winston-Salem NC - Armed Robbery
• Huck's - Mount Vernon, IN - Armed Robbery
• Market Place - New Castle, DE - Robbery
• McDonalds (inside Walmart) - Phoenix, AZ - Armed Robbery
• Metro PCS - Rockland, MA - Robbery
• Need - Halifax, NS CN - Robbery
• Rite Aid - Newark, DE - Armed Robbery
• Rite Aid - Toledo, OH - Robbery/ employee injured
• Speedway - Huber Hts, OH - Armed Robbery
• Subway - Salinas, KS - Armed Robbery
• The Donut Shop - Natchez, MS - Burglary
• Valero - Townsend, DE - Robbery
• Verizon - Encino, CA - Burglary
• Wilco-Hess - Winston-Salem, NC - Armed Robbery
• 7-Eleven - Saddle Brook, NJ - Armed Robbery
• 7-Eleven - Bradenton, FL - Armed Robbery
• 7-Eleven - Pennsauken, NJ - Armed Robbery/ Shooting


Featured Job Listings
Sponsored by NuTech National
Feature Your Job Here For 30 Days -
70% Aren't On the Boards
VP of Security
Comcast
Philadelphia, PA
Comcast
Senior Dir Safety/Food Safety/Hazmat
Sears
Hoffman Estates, IL
Sears Holdings Corp
Director of LP
A'gaci
San Antonio, TX
A'gaci
Director of LP
Lane Bryant
Columbus, OH
LinkedIn
Director of LP
PacSun
Anaheim, CA
PacSun
LP Director
Don Roberto Jewelers
San Clemente, CA
Don Roberto Jewelers
Director, LP Operations
Dick's Sporting Goods
Pittsburgh, PA
Dick's Sporting Goods
Director of AP, Corporate
Dollar General
Nashville, TN
Dollar General
VP Supply Chain, LP & Safety
Ross Stores
Ft. Mill, SC
Ross Stores
Director of Safety
Academy Sports & Outdoors

Houston, TX

Academy Sports & Outdoors


Dir, Pharmacy LP
Rite Aid
Camp Hill, PA
Rite Aid
LP Corporate Sr Mgr
JC Penney
Dallas, TX
JC Penney
LP Manager
Dunkin' Brands
Chicago, IL
Dunkin' Brands
NEW TODAY ORC Investigator
Kroger
Cincinnati, OH
Kroger
Sr Retail AP Specialist
REI
Bloomington, MN
REI
Supervisor, LP
Ascena Retail Group, Inc
Pataskala, OH
Ascena Retail Group, Inc
Implementation Expert/Project Mgr
LP Software
Worth, IL
LP Software
Sales Representative
NuTech National
Maitland, FL
NuTech National

Limited Time Only - Post Your Multi-Unit LP jobs for FREE - Learn More Here

Daily Job Alerts


Appearing One Day Only
View our Internet Jobs Archives here
Regional LP Mgr - Field & Stream
Dick's Sporting Goods
Coraoplis, PA
Dick's Sporting Goods
Store AP Manager
Home Depot
Huntington Park, CA
Home Depot
Store AP Manager
Home Depot
Vallejo, CA
Home Depot
LP Supervisor
JC Penney
Akron, OH
JC Penney
LP Supervisor
JC Penney
Abingdon, MD
JC Penney
Dept Mgr LP & Safety
Lowe's
Fredericksburg, VA
Lowe's
Dept Mgr LP & Safety
Lowe's
Holmdel, NJ
Lowe's
Dept Mgr LP & Safety
Lowe's
Dalton, GA
Lowe's
AP Manager in Training
Walmart
Brighton, CO
Wal-Mart
AP Manager in Training
Walmart
East Liverpool, OH
Wal-Mart
AP Manager in Training
Walmart
Saugus, MA
Wal-Mart
AP Manager in Training
Walmart
El Campo, TX
Wal-Mart
AP Manager
Sam's Club
Palm Desert, CA
Wal-Mart
AP District Mgr
Rite Aid
Baltimore, MD
Rite Aid
LP Manager Hrly
Kmart
Terre Haute, IN
Sears Holdings Corp
LP Manager Hrly
Kmart
Show Low, AZ
Sears Holdings Corp
LP Manager Lead
Sears
Hialeah, FL
Sears Holdings Corp
LP Manager
Kmart
Mableton, GA
Sears Holdings Corp
Territory LP Mgr
Sears
Elgin, IL
Sears Holdings Corp
LP Manager
Sears
Union Gap, WA
Sears Holdings Corp
AP Team Leader
Target
Phoenixville, PA
Target
AP Team Leader
Target
Mentor, OH
Target
ETL Assets Protection
Target
Gainesville, VA
Target



Home of the Industry's Original
On the Move

Mark Sens was named Safety Director for Delhaize America.
Ken Velasquez was named District Loss Prevention Manager for Office Depot.
Lou Francavilla was named Regional Loss Prevention Manager for Best Buy Canada.
Brandon Monroe was named Regional Manager of Loss Prevention, Audit and Firearms Compliance - Southern Territory for Dunham's Sports.
Duncan Reed was promoted to Area Loss Prevention Manager for Lowe's Canada.
Israel Herrara was named ORC Investigator for Macy's.
Brandon Stuart, CFI was named ORC Investigator for TJX Companies.

Post Your New Job or Promotion!
See all the Industry Movement

Your Career
Sponsor this section of the Daily
Try Coaching Instead of Managing When Employees Bring You Problems We have all encountered a situation where an employee comes to a leader with a problem they need help with. Sometimes the leaders are the ones left to solve the problem, but there is a way that you can help your employees figure it out for themselves. Don't jump in

Coaches, Mentors and the Art of Holding Yourself Responsible The road to success is built upon tree very important things: having a coach, a mentor and self-discipline to hold yourself accountable. If you can get a firm grasp on the role each element plays in your personal development and success you will find professional growth is reachable. Three-legged stool
Last week's most popular articles--

5 Things Smart Leaders Never Tell Their Staff There are certain things leaders should just keep to themselves. By saying the wrong thing you can destroy confidence and tear down the wall of trust. Good leaders establish trust and confidence in their team members, so don't destroy that with these phrases. "I'm having a bad day"
8 Powerful Habits to Establish Credibility as a Leader Research shows that only 49 percent of employees trust their senior management and only 28 percent believe CEOs are a credible source of information. Proving yourself as a trustworthy and credible leader is essential. It will require patience and time but it's worth it. Honest Abe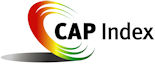 Tip of the Day
Sponsored by Vector Security
Are you going beyond your job appraisal? Every year, executives face that one moment in time when corporate America tells you how you've done and most live within its boundaries all year long. Exceeding at your job is, by definition, going beyond it and the only way to move up is by doing just that. With increased job scopes and responsibilities, it may seem almost impossible to do except for those who believe anything is possible. Are you going beyond?
Just a Thought,
Gus





Upcoming Events
---
Recruiting?
Get your job e-mailed to everyone... everyday
Post on our Featured Jobs Board!
Reach your target audience in 2015 every day!
Request our 2015 Media Kit
update account / change e-mail
unsubscribe FEEDBACK
www.downing-downing.com

Advertise With The D&D Daily




36615 Vine Street, Suite 103
Willoughby, OH 44094
440.942.0671
copyright 2009-2019
all rights reserved globally