The D&D Daily Mobile Edition
June 2,

2015



The LP Industry's #1 News Source - Informing, Educating and Instilling a sense of community



NEW Group LP Selfie
UTORCA (Utah Organized Retail Crime Association) Board of Directors

"Law Enforcement and Retail working together to fight Retail Crime in Utah!"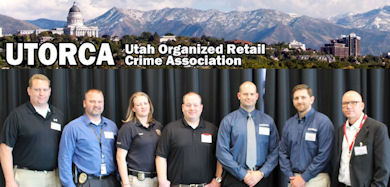 Left to right: Ryan Sobieski - Secretary (Cabela's), Kevin Fuller - Board member (West Jordan Police), Vicki Aubrey - Proactive Committee Chair (Salt Lake Police), Adam Ainsworth - Training and education Committee Chair (Downeast Outfitters), Mark Falkner - Chairman of the Board (Salt Lake Police), Rick Casey - Vice Chairman (Shopko), Ben Becker - Senior Advisor (Target)

View all the selfies here!
Sponsored by:


---
We still want your Group LP Selfies - So keep them coming retail LP teams!



Here are the 17 Executives 'Moving Up' as reported in the Daily in May
Big Lots Stores named Rod Holm Director of Asset Protection.
Bloomin' Brands named Mike Keeler Head of Safety.
Brookstone promoted Ken Boremi, CFI to Operational Vice President, Loss Prevention.
Civil Demand Associates named Janice McCort, CFI Vice President of Business Development.
Dick's Sporting Goods promoted Denny DeMarcy to Senior Director of Loss Prevention.
Finish Line promoted Gina Guardamondo, CFI to Senior Director of Loss Prevention.
J. Crew promoted Nicole Accardi - Aloia, CFI to Vice President, Global Loss Prevention.
Kit and Ace named Theresa Rowsell Director Asset Integrity.
Louis Vuitton Americas promoted Jon Shimp to Vice President, Risk Management.
Mattress Firm named Brian Broadus Vice President of Loss Prevention.
Nike, Inc. promoted Joe Marsico to Vice President/Chief Security Officer
NYPD promoted Tarik Sheppard to Lieutenant.
Office Depot promoted Shannon Hunter to Director, Supply Chain, Corporate & International Loss Prevention.
Rite Aid promoted Chidebelu Ufodike to Regional Pharmacy Vice President.
SpartanNash promoted Damon Cavasin to Corporate Director, Asset Protection.
Stanley Security Solutions named Bobby Templet Sr. National Account Manager
Toys "R" Us promoted Mark Robinson to Executive Director, Asset Protection.

News Brief
Sponsored by WG Security Products, Inc.
Protection 1 Acquires Cam Connections, Inc.
Company is a Full-Service Systems Integrator Focused on High-End Security Solutions
Protection 1, the largest full-service business and home security company in the U.S., today announced that it has completed the acquisition of Cam Connections, Inc. (CCI), a full service security systems integrator based in Lakeland, Florida with satellite offices in Davie, Florida and Charlotte, North Carolina. The company specializes in providing tailored security solutions to meet its customers' specific needs. (Read the rest of the announcement in today's Vendor Spotlight column below.)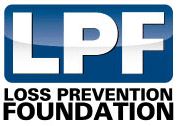 The Loss Prevention Memorial Fund Successfully Raises $4500 at the RILA Retail Asset Protection Conference The Retail Industry Leaders Association (RILA) and The Loss Prevention Foundation (LPF) successfully partnered to raise money for the Loss Prevention Memorial Fund. The fundraiser culminated in a drawing for valuable prizes during RILA's Retail Asset Protection Conference, May 3-6, 2015 in Orlando, Florida. The event raised $4500. The Loss Prevention Memorial Fund, formed in 2012 by the LPF, provides financial assistance to the families of fallen asset protection professionals who lost their lives while performing the duties of their jobs. 100% of contributions go to the retail asset protection community. "Opportunities like this, made possible through our partnership with RILA, allow us to continue to provide meaningful financial support to the families of fallen asset protection professionals during the most difficult time of their loss," explains Chris Duke, chairman of the LP Memorial Fund Committee. Click here to see the companies, organizations and individuals who donated and helped support the LP Memorial Fund event.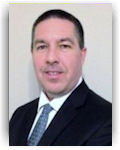 LPF Scholarship Committee Testimonial

By Allan Watters, SVP Asset Protection for Sports Authority, Chair, LP Foundation Scholarship Committee

As the Chair of the LPF Scholarship Committee I have witnessed some great success stories over the years. One of the more recent wins we experienced was quite close to home. Dustin Brown, LPC, who is now a member of the Loss Prevention Foundation (LPF) Scholarship Committee, was once a recipient of an LPCertified (LPC) scholarship through Vector Security. With some mentoring from Gene Smith, LPC, President at the LPF, and some hard work and determination from Dustin, he received his LPC certification. Dustin is now the Manager of LP & Safety for Notions Marketing Corporation and as mentioned is a member of the LPF Scholarship Committee itself!

The LPF recognizes that sometimes people find themselves in very difficult life circumstances where they cannot afford our LPQualified (LPQ) or LPCertified (LPC) course-ware. As such, a limited number of scholarships may be awarded to applicants who are willing to share their circumstances with us. I strongly encourage you to visit our website at www.losspreventionfoundation.org to discover these programs.

Please join me in congratulating Dustin who has shared his story in the attached testimonial. Read Dustin's testimonial here.


Dollar Store Chain Accused Of Extorting Shoplifters - 99 Cents Only Stores - New Civil Demand law suit A class action accuses 99 Cents Only Stores of "extorting" up to $500 apiece from thousands of people it accuses of shoplifting, whether they are guilty or not. Dennis J. Stankie sued the chain store on Friday in Superior Court, alleging unlawful, unfair and fraudulent trade practices and privacy invasion.

Plaintiff Dennis Stankie said in his complaint, filed on May 28 in Los Angeles County Court, that 99 Cents Only Stores LLC scares customers into paying money that they don't have to pay with baseless legal threats of criminal prosecution and civil suits. Stankie claims that 99 Cents Only uses a law firm to operate a demand letter mill in an illegal scheme to demand shoplifting damages that are arbitrary and to demand damages and fees that aren't authorized under California law and unrelated to its purported loss.

Stankie claims that the pursuit of "civil shoplifting damages" has become so lucrative that 99 Cents Stores and other retailers are "staging the detention of customers, obtaining their personal information and extorting hundreds of dollars in alleged statutory damages - even when the merchandise at issue is worth less than $20 and/or there is little or no evidence of any attempt to shoplift."

Stankie alleges that the store chain uses a "smoke screen of legalese" to extort customers, and although the letters reference California's civil shoplifting law, they demand damages and fees that 99 Cents Only isn't entitled to under the law.

Retailers use law firms as "demand letter mills" to seek damages from customers, though the firms do not investigate the validity of the underlying cases or have any intention of suing, the complaint states. Stankie's attorney Darrell Padgette said it does not matter if a person is shoplifting; customers can be "accosted" by 99 Cents personnel and have their personal information taken from them.

"Once the collection machine starts, these letters are generated," Padgette said in an interview. If a person decides not pay, the threat of legal action lingers, even if the retailer never sues. "Defendants have no intention of bringing suit against those consumers. The threat to file civil action is made idly and falsely without any intent to follow through with such an action," the complaint states. law360.com courthousenews.com

Employees Required to be Present in the Workplace, Despite Severe Weather, Staples 4th Annual Safety Survey Reveals More than half of workers polled (55 percent) said they were expected to show up to work in severe weather conditions, according to Staples' fourth annual safety survey in honor of National Safety Month. Nearly half of respondents said they felt unsafe doing so.

Even though many workers had to be physically present in the office despite dangerous weather conditions, a majority of those surveyed lacked confidence that their employers were equipped to handle severe weather. In fact, nearly half of those surveyed said natural disasters have not led their workplace to reassess safety plans, and less than half feel their business is prepared to handle hot temperatures, snow and ice, cold, blizzards, earthquakes and hurricanes. These low levels of confidence could result from a lack of training and education, as one in four office workers have never experienced a safety drill in the office.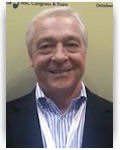 "It is critical for the overall health of a business to have strong safety practices in place, and employees need to understand emergency procedures," said Bob Risk, national safety, health & wellness manager, Staples. "Regular training is important, but it's also critical to have the right products in place. Staples offers the tools that businesses of all sizes need to create a safer workplace and ensure business continuity, even during inclement weather and emergency situations." businesswire.com

Supreme Court's Catch-22 for Employers - Abercrombie's - Giving applicants notice of functions & policies The Supreme Court's decision announced Monday in favor of a job applicant rejected by Abercrombie & Fitch Co. poses a dilemma for employers. They "are going to have to be extremely cognizant of the Catch-22 of this decision. Monday overturned the appellate court, on grounds that that liability did not require that a company "have actual knowledge of a conflict between an applicant's religious practice and a work rule." The catch, said Mr. Hoag, is that "the employer should not inquire about religion but has to guard against a claim that a failure to hire was based on the motivation not to want to accommodate a religious belief." "In my opinion, employers should become more diligent about giving applicants notice of all essential job functions and workplace policies, and requiring written affirmation from all applicants that they can comply." "If every requirement is stated upfront, all applicants are given a chance to request accommodation, and all reasonable accommodation requests are granted, then an employer has nothing to fear from Abercrombie. wsj.com

Bangladeshi Police Charge 42 With Homicide for 2013 Garment Factory Collapse that killed more than 1,100 Police charged building owner Sohel Rana; the former mayor of the local council, Refat Ullah; the owners of the five garment factories located in the complex; and dozens of local council officials and engineers after a two-year investigation into the country's worst ever industrial accident. wsj.com

Dallas's Collins Street Bakery controller & wife plead guilty to $17M embezzlement The wife of a former executive with a Texas fruitcake company has joined him in pleading guilty in a nearly $17 million theft case. Prosecutors in Dallas on Monday announced the plea deal for the 64-year-old wife of ex-Collins Street Bakery controller Sandy Jenkins. He was fired in 2013 when his embezzlement was uncovered. Jenkins earned less than $50,000 annually when he stole company funds for the couple's lavish lifestyle of private jets and expensive cars. The 66-year-old Jenkins in 2014 pleaded guilty to mail fraud, conspiracy to commit money laundering and making a false statement to a financial institution. He faces 60 years in prison and repaying the money, his wife faces three years in prison. heraldonline.com

Customers upset at Hamilton Place mall & police for not notifying them of active shooter & not locking down mall Saturday in Chattanooga Police and mall officials made no effort to put the mall on lock down or even let people know what was going on Saturday. "In this case it was a specific group that he was in conflict with.. It was not everybody else shopping at the mall," said Tucker. He said the incident happened after a confrontation went on inside between Wynn and a few other men that led outside.

As the other men were walking to their cars, Wynn fired one shot towards them and ran back inside the mall. People we spoke with are disturbed that an active shooter was inside the mall, and no one knew. "People had the right to make a choice and they should have known, police should have made it known," said shopper Tom Means. wdef.com

Walmart will hike manager pay, by as much as 26% - 500,000 to get raises - part of it's $1B investment Walmart, which started raising worker pay in April, will hike the wages of 100,000 managers by as much as 26%. The new pay scales mean wages for managers of more complex departments, such as produce, electronics and auto care, will start at $13 an hour and go as high as $24.70 an hour. They go into effect next month. Managers in other departments such as clothing and consumer staples will start at $10.90 an hour and go up to $20.71 an hour. Walmart is also revamping its management structure within stores, creating more manager and assistant manager positions. About 2,000 workers have already been promoted into the new jobs, said spokesman Kory Lundberg. Walmart anticipates adding about 8,000 additional managers this year. In February, Walmart said it would increase the starting wage at its stores to $9 an hour in April and $10 an hour next year. A total of 500,000 Walmart workers, both staffers and managers will get a raise this year. wtvr.com

American Apparel Gets Restraining Order Against Ex-CEO & Founder - Gag Order Basically Dov Charney also is barred from making disparaging remarks about company. American Apparel Inc. said Tuesday that a Delaware court has issued a temporary restraining order that prevents former Chief Executive Dov Charney from trying to remove any of the fashion retailer's board members. The order, issued Monday by the Delaware Court of Chancery, also restrains Mr. Charney from making or prompting any statements that disparages the company or its current, former or future employees, American Apparel said. wsj.com

Dollar General states "improved inventory shrink rate" contributed to improved gross profit in Q1 results

Five Below opens DC in Southern New Jersey to support future growth

Kroger adding 650 jobs in Cincinnati area - created 25,000 new jobs last year

Boot Barn buys Shelplers 25 stores

Toys 'R' Us names former Domino's Pizza executive as new CEO


Quarterly Same Store Sales Results
Cracker Barrel Q3 restaurant sales up 5.2%, retail up 4.5% with revenue up 6.3%
Dollar General Q1 up 3.7% with net sales up 8.8%
Conn's Q1 down 4.3% with revenues up 8.8% due to new store openings



Please join the NRF Associate Member LP Committee meeting at NRF Protect

The NRF Associate Member Committee is holding a Town Hall meeting at NRF Protect for show exhibitors after show hours on Wednesday June 24 from 3-5 p.m. Room 202 C in the Long Beach Convention Center.


Who:

Especially for NRF Protect exhibitors only (this session is not for retailers)

What:


Come meet Bob Moraca, NRF VP-Loss Prevention and Rosamaria Sostilio, Senior Vice President, Asset Protection at Hudson's Bay Company and Chair of the NRF LP Council.

Why:

1.

Meet and greet with Bob and Rosamaria in a casual setting off the show floor

2.


Learn Bob's objectives with NRF and Rosamaria's objectives with the NRF LP Council in a 15-20 minute presentation followed by Q&A

3.

Learn about the NRF Associate Member Committee's LP community building efforts

When:

After show hours on Wednesday June 24 from 3-5 p.m.

Where:

Room 202 C in the Long Beach Convention Center
All the news - One place - One Source - One Time
The D&D Daily respects your time
& doesn't filter retail's reality
Report Your News!
(content subject to approval)



Developing an Effective Approach to Cybersecurity
●
Create a strong cybersecurity team
that is cross-sectional, and include personnel from legal, information technology, human resources, and communications or public relations departments. The team should also include at least one member of senior management. ● Conduct a "privacy survey," which is the process of identifying the legal, regulatory, and contractual obligations to protect data. ● Understand their technical systems, including developing a detailed understanding of where sensitive data is stored.
Segregate sensitive data from regular data
and protect it with additional physical, technical, and/or procedural safeguards (including firewalls, password protection and encryption). ●
Implement "privacy by design"
when developing cybersecurity solutions. This means that the company should create policies and procedures that account for customer privacy, legal compliance, and data protection throughout the data lifecycle (i.e., collection, processing, storage, and destruction. ●
Train employees
on how to identify and prevent attempted cyber-attacks.
●
Engage in cybersecurity information sharing
through, for example, the Retail Cyber Intelligence Sharing Center ("R-CISC"). ●
Consider cybersecurity insurance
●
Develop an incident response plan
, which is a detailed plan that outlines how a company will respond to suspected cyber-events. ●
Develop a business continuity plan
to facilitate rapid and efficient data recovery and resumption of operations.
chainstoreage.com
86% of IT Execs Feel Prepared-but Only 40% Have a Response Plan - Incident Response is critical to surviving data breach
This classic disconnect between perception and reality is a key finding in a study by Pierre Audoin Consultants (PAC), which found that a clear majority of CIOs, CISOs and VPs of IT- 86%-believe that they're ready to fight back, even as 40% also say that they have no incident response (IR) plan in place. Also, only 30% of those with IR plans test and update them more than once a month. The problem is that the investment is not being made. In terms of security spending, there are three distinct buckets of investment for most companies: preparation, detection and IR. The first two are well represented in budgets, representing 77% of the earmarked funds for security. IR lags behind, at 39%.
infosecurity-magazine.com
Home Depot Says Data Breach MDL Plaintiffs Unable to Prove Actual or Imminent Economic Injury - No loss = No Case
Home Depot Inc. urged a Georgia federal judge to toss multidistrict litigation accusing the retailer of exposing up to 56 million credit and debit card numbers of its customers, saying they have not alleged any claims of financial damage that can be linked to the 2014 data breach. "All of the claims alleged in the complaint suffer from the same fatal defect found in the vast majority of other breach cases - plaintiffs lack Article III standing because they have suffered no actual or imminent economic injury that is fairly traceable to Home Depot's alleged conduct," the company said in a memorandum supporting its motion to dismiss.
law360.com
Canadian Tire opens 'showcase' store in Edmonton with over 100 digital screens - Getting closer to that smart store
The new Canadian Tire uses advanced interactive technology to provide personalized customer service. With over 100 digital screens, the store features a large exterior high resolution LED screen, digital flyer access and a plethora of helpful product selectors in the living, playing, fixing, seasonal and automotive departments. The automotive department also features Canadian retail's first ever use of a car simulator, providing customers with the opportunity to test drive tires in different weather conditions before purchasing and installing them on their vehicle.
chainstoreage.com
'Smart Textiles' - Google and Levi's team up on smart clothes
Google executives have a vision that one day soon your jacket, shirt, pants -- even your socks -- might control your phone, tablet or even the lights in your house. Google announced today that it has partnered with Levi Strauss & Co. to create smart clothing.
computerworld.com

Vendor Spotlight

Protection 1 Acquires Cam Connections, Inc.
Company is a Full-Service Systems Integrator Focused on High-End Security Solutions
Chicago, IL - June 2, 2015 - Protection 1, the largest full-service business and home security company in the U.S., today announced that it has completed the acquisition of Cam Connections, Inc. (CCI), a full service security systems integrator based in Lakeland, Florida with satellite offices in Davie, Florida and Charlotte, North Carolina. The company specializes in providing tailored security solutions to meet its customers' specific needs.

This acquisition follows the recent announcement that Apollo Global Management has signed definite agreements to acquire both Protection 1 and ASG Security. Under this new arrangement, Protection 1 will serve as the platform on which Apollo will enter the security market and CCI will further complement the company's offerings.

"We have always looked for strategic acquisitions that can broaden or deepen key areas of expertise. We are excited to have CCI join the Protection 1 team. Between our national footprint and their expertise, we will be able to offer more solutions to our combined customers and prospects and build on our strong foundation," said Timothy J. Whall, Chairman and CEO for Protection 1. "Cam Connections' business model is based on the same philosophy as Protection 1's - providing the latest in electronic security solutions to its customers while delivering the highest level of customer service - making them an ideal fit for our organization."

Joining forces with Protection 1 will extend CCI's reach to better serve its customer base by leveraging Protection 1's national footprint. The two companies offer similar technologies including intrusion and life safety systems, access control, CCTV, video analytics and POS monitoring. Founded in 1998, CCI currently employs nearly 60 individuals primarily focused on sales, service and installation of electronic security systems. Their current President and CEO, Robert Bull, will remain with Protection 1 as Vice President-CCI, a division of Protection 1.

"This is going to be an amazing partnership," comments Bull. "Cam Connections has been known as one of the most innovative integration companies in the industry for several years while Protection 1 is an absolute powerhouse when it comes to electronic security solutions. We are going to do great things together."

About Protection 1
Protection 1, the largest full-service business and home security company in the U.S., provides installation, maintenance, and monitoring of single-family home security systems, business security systems and multifamily security systems.

Protection 1 serves nearly 2 million customers and employs over 3,500 people in more than 70 office locations and five UL Certified monitoring centers across the country. The company has a 97.3% customer satisfaction rating and an A+ Better Business Bureau rating.

Protection 1 also offers network management services through its Network Operations Center and is the only company in the security industry to hold Cisco Cloud and Managed Services Express Partner Certification.

Since 2012, the company has been recognized by leading industry publications for its commitment to its customers, the industry and the communities it serves. For other Protection 1 news, visit P1newsroom.com.

Press Releases


Nedap: Patrick O'Leary to Lead Retail Division in North America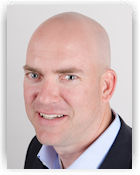 Atkinson, NH - June 1, 2015 - Nedap, a global leader in loss prevention and RFID solutions for the retail sector, is delighted to announce the appointment of Patrick O'Leary as the Vice President and General Manager of Nedap Retail in North America. In this role, O'Leary will oversee sales, client relations and marketing.

Retail industry expert
O'Leary brings more than 18 years of retail industry and leadership experience to the role. Previously, he worked for Checkpoint Systems Inc and Verint Systems Inc, managing national key accounts and leading sales, operations and technical representatives.

President of Nedap Retail, Rob Schuurman, commented: 'Patrick is a great addition to our US team. His appointment is a crucial step forward for the company and one of several key milestones expected to be announced over the coming months. Patrick's vast experience and network in the retail industry will definitely help to drive forward Nedap's strategic goals.'

Offer to market: intelligent article surveillance
Nedap's portfolio for the American retail sector consists of Electronic Article Surveillance (EAS) systems that enable retailers to permanently reduce losses caused by customer theft and internal fraud. The high performance hardware is equipped with RF/ RFID, visitor counting and metal detection sensors that collect actionable data directly from the stores. Organization-wide dashboards offer executive-level insight into policy compliance and potential security risks.

About Nedap
Nedap is a manufacturer of intelligent technological solutions for relevant themes. Sufficient food for a growing population, clean drinking water throughout the world and smart networks for sustainable energy are just a couple of examples of themes Nedap is working on. It has a continual focus on technology that matters. Nedap was established in 1929, has been listed on the stock exchange since 1947 and, with more than 720 employees, Nedap is active around the world.

Nedap helps global retailers permanently prevent losses, optimize stock levels and simplify the multi-store retail management.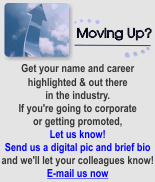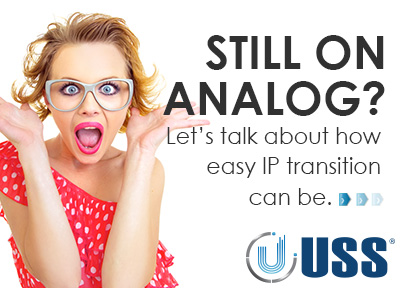 Loss Prevention News Network

The NRF's Senior Leadership Supporting the LP Industry
The History - The Impact - The Meaning & the New VP of LP

Vicki Cantrell and Robert Moraca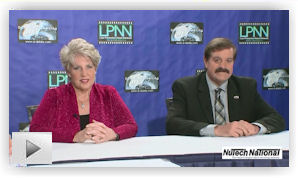 In this episode, Vicki Cantrell, SVP Communities and Executive Director Shop.org at NRF, and Robert Moraca, the new Vice President of Loss Prevention for the NRF, take us behind the curtains of the biggest LP conference in North America. Vicki discusses the expansion of LP's role and the renaming of the conference to "NRF Protect." While Robert shares with us plans for his new leadership position at the NRF, highlighting the importance of IT and law enforcement partnerships with retail Loss Prevention going forward.
---
In this LPNN Quick Take, MCs Amber Bradley, Brand Strategist, Calibration, LLC and Joe LaRocca, VP & Senior Advisor, Loss Prevention, RetaiLPartners welcome us to the "Live in Ft. Lauderdale" event. They provide some history of the event and discuss the day's agenda.
Solution Providers, have a video or commercial you want to publish? Contact us.

e-commerce

Sponsored by The Zellman Group
Credit card chargebacks register boost, become a growing concern According to research, 86% of chargebacks may be fraudulent in cases where cardholders fail to contact the merchant before turning to their banks for resolution. Visa has estimated that chargeback fraud also known as "friendly fraud" is growing by about 41% each year. The report unveils that the majority of fraudulent chargebacks are typically associated with five specific chargeback reason codes. Because of this, the company maintains that banks should perform due diligence and investigate claims filed under these codes rather than automatically penalizing online retailers with chargebacks and fees. The five chargeback reasons most commonly associated with friendly fraud are: services not provided or merchandise not received, merchandise defective or not as described Transaction not recognized, fraud (card not present)/no cardholder authorization. thepaypers.com

Bitcoin app issues critical update after rare bug leads to total crypto breakdown Bitcoin wallet application Blockchain has rushed to release an update after a critical bug left multiple users unaware that they were sharing a bitcoin wallet, leaving their cryptocurrency completely unsecured. The bug affected users running Blockchain's app on Android version 4.1 or older, the company says, and it "resulted in one specific address being generated multiple times, leading to a loss of funds for a handful of users." Blockchain advises users who fear they were affected to update their app, create a new bitcoin address, and transfer their funds out of the affected wallet. theguardian.com

How Netflix Manages Security in the Age of DevOps

Costco plans e-commerce expansion

NFC Mobile Payments: An Industry Snapshot

UK e-commerce delivery volume increases 11% in April

Express Inc. Q1 e-commerce sales up 12.5%
Abercrombie & Fitch Q1 e-commerce sales down 5.5%

"Fraud is not a person - it is a dynamic grouping of statistics that deviate from the norm."
Stuart B. Levine, CFI, CFCI
CEO, The Zellman Group & Zelligent


ORC News
Sponsored by Security Resources
Fencing Operation: Zip Trip in Hutchinson, KS busted for selling stolen merchandise The owner of Zip Trip Food & Fuel sold cases of Red Bull, Tide and cigarettes believing they were stolen, prosecutors said in charges filed after last week's arrest. Chetankumar Patel, 42, known as Chris Patel, waived his first appearance in court Monday. Patel was officially charged May 27 on possession of a synthetic cannabinoid with intent to sell within 1,000 feet of a school. Police identified the synthetic cannabinoid as 162 grams of suspected K2. Patel was also charged with possession of stolen property and possession of marijuana when police found 14 grams of the drug in his home and other stolen goods during a search warrant. According to the criminal complaint, the state claims that between April 6 and May 12, Patel sold 47 cases of Red Bull, 16 containers of Tide and two cartons of Marlboro after knowing the goods were stolen. Police previously said Patel purchased what he thought to be stolen goods from a member of Kroger's organized retail crime unit. Investigators also then say the stolen goods, some of which were food items, were placed on the store's shelves for retail sale. hutchnews.com

Madison, WI man pulls knife on Walmart Loss Prevention: Police believe man, woman were tampering with price tags Two people were arrested Friday night after one of them pulled a knife on a security guard at the Walmart on Nakoosa Trail, Madison police said. Walmart staff members watched two shoppers for almost two hours around 6 p.m. Friday because they appeared to be tampering with price tags, according to a release. Police said at one point Nicholas N. Natale, 22, of Sauk City, left the store, and a loss prevention expert followed him outside to a car. Police said the employee was trying to get a picture of the car's license plate when Natale saw the employee, pulled out a knife and said "What are you doing, bro?" Natale ran back into the store to get his alleged accomplice, Annastasia N. Evans, 19, of Sun Prairie, and the couple fled as police were arriving, officials said. Police searched the car, which was being driven by another man, and found numerous cellphones, electronics and drug paraphernalia, according to the release. Investigators are working to determine who owns the items. channel3000.com


Tennessee man pleads guilty to stealing $40,000 of electronics from upstate NY Walmarts A Tennessee man will face prison for his guilty plea Monday in St. Lawrence County Court for the theft of electronics equipment valued at more than $3,000 from a Massena Walmart. Travynn L. Ippolito, 27, of Clarksville, pleaded guilty to a reduced count of attempted third-degree grand larceny, a class-E felony, in a plea deal with the district attorney's office. The count was reduced from a charge of third-degree grand larceny. The plea deal satisfied a criminal mischief charge pending in Canton Town Court and a third-degree grand larceny charge for alleged thefts of electronics from a Potsdam Walmart. Mr. Ippolito told County Court Judge Jerome J. Richards that on Jan. 27, 2014, he unlocked a case in the Massena store containing iPads, iPad minis, and iPod Shuffles valued at more than $3,000 and stole them. Mr. Ippolito worked with two women in the thefts and was charged with stealing more than $40,000 in similar electronics from Walmart stores in Potsdam, Massena and Malone. watertowndailytimes.com

Nordstrom employee in Boca Raton, FL accused of $17,000 credit card fraud Nordstrom employee was arrested Saturday for his involvement in a plot to allow customers to use numbers from store credit cards without having the actual cards, police said. Boca Raton police said Kevin Daniels, 28, worked a cashier at the department store. A friend would feed people he knew Nordstrom credit card numbers, and the people would then visit Daniels with their purchases. They would hand him a slip of paper with the credit card number on it, police said, then would make a return later. Daniels and his friend would pocket the money and split it 50/50, according to the arrest report. In total, they made about $17,000. Police said Daniels began working at Nordstrom, at the Boca Town Center mall, in January. Shortly after he began working, he told officers a friend of his approached him and said he had access to Nordstrom account holders' information. sun-sentinel.com

TJ Maxx in North Cornwall, PA busts $3,000 Refunder Elena Craciun, 40, Reading, PA was charged with making multiple returns to TJ Maxx, 1141 Quentin Road, using counterfeit merchandise and receiving $3,237.98 for the returns on March 31, police said. Craciun was also charged with trademark counterfeiting, police said. ldnews.com
Do you have an ORC case to share?
Share your ORC news and help the industry grow


Retail Crime News

Sponsored by NuTech National
Man Shot and Killed Following Altercation With Officer in Mall at Greece Ridge Parking Lot in Greece, N.Y.

Police investigating double stabbing at Bangor Mall that happened today at 11:35 a.m. and 11:58 a.m. - Active Investigation According to Lt. Bob Bishop, Bangor police are investigating a double stabbing where a female suspect stabbed two individuals at two separate locations. Police say one happened at 11:35 a.m. and the other at 11:58 a.m. Tuesday. Officials are still on scene actively searching for the suspect. Bangor police say the mall and all the stores inside are closed, no one can enter and no one can leave. wcsh6.com

Woman fatally shot at Target store parking lot in Germantown, MD Montgomery County police say a woman has died after a domestic-related shooting in the parking lot outside of a Target store at a Germantown shopping center. Police say the shooting happened Monday evening. A 24-year-old woman was taken to a local hospital, but later died from her injuries. Police say a 27-year-old suspect fled the parking lot in a white Ford Ranger pickup truck before officers arrived. Witnesses described the vehicle to authorities and an officer located the suspect's truck and began a pursuit of the vehicle. The suspect was arrested after he was involved in a single-vehicle collision. Authorities say the suspect was taken to the hospital with non-life-threatening injuries from the crash and a handgun was found. Police say the suspect and victim were in a relationship. washingtontimes.com

Police / FBI shooting outside CVS near Boston; suspect is killed A man under surveillance by terrorism investigators has been shot and killed by a Boston police officer. Police Commissioner William Evans confirmed from the scene that the man shot at about 7 a.m. at a pharmacy in the city's Roslindale neighborhood has died. Evans said the man was under surveillance by the Joint Terrorism task Force. His name was not made public. Evans says when a city officer and FBI agent approached the man to talk to him he pulled a military-style knife and lunged at them. The suspect was taken to a hospital where he died. Evans says the officer and agent were also taken to the hospital for evaluations. The shooting is under investigation. No other information was immediately available. whdh.com

Teen girl says she was kidnapped at Spartanburg, SC mall A 17-year-old girl tells Spartanburg Police she was kidnapped and robbed at the Westgate Mall in Spartanburg over the weekend. The teen says she bought a phone from a friend who then wanted to buy the phone back. As the victim was leaving work, she and the friend walked back to the friend's car. When they got into the car, an unknown man wearing a bandanna over his face and armed with a gun came to the car and got inside as well. The teen tells police he made the friend drive to Bellew Carver Rd. where the gunman took both their phones and made her get out of the car. She says once she got out of the car, her friend told the gunman that the victim had another phone. He pointed the gun at her again and demanded she give him the other phone. He then got back into the car and her friend drove off. wbtw.com
Wal-Mart adds extra security at both Grand Forks stores In light of the recent shooting at the Wal-Mart on 32nd Avenue, there is now extra security at both store locations in Grand Forks. Wal-Mart officials have confirmed that there is temporarily extra security at both stores. The business hired extra security after the shooting that took place in the early hours of May 26 at the 32nd Avenue location. Officials from Pro Dog Security said they are patrolling both Wal-Mart locations in Grand Forks. "We're hired by the corporate offices as extra security after the incident," said Sgt. Duane Sullivan, Pro Dog Security. The Grand Forks Police Department is also patrolling the store on 32nd Avenue. Police said while they don't have formal patrol times set up with Wal-Mart, officials said they want to help put to rest any concerns people may have at the 32nd Avenue location. grandforksherald.com

Two skimmers plead guilty in federal court - found with 32 Walmart gift cards, $140,000 in cash, 15+ counterfeit access devices A couple of accused credit card skimmers plea deal and take responsibility for having 32 Walmart gift cards with debit card numbers encoded on the cards after a traffic stop. They were traveling from Chicago on their way home to California. In November 2013, the men were stopped by the Douglas County Sheriff's Office on Interstate 80 near 50th Street. They found credit card skimming equipment, a bunch of gift cards, and more than $140,000 in cash. scrippsmedia.com

Chicago's Lincoln Park store Robbed at Knifepoint, weeks after robbery at nearby shop A knife-wielding robber hit a Lincoln Park clothing store Monday afternoon, less than a month after another store just a block away was also robbed at knifepoint, police said. About 2:40 p.m. Monday, a man entered the Blues Jean Bar in the 2200 block of North Halsted Street and appeared to be shopping. The man then approached the counter, pulled a knife on the clerk and fled the store with cash from the register, police said. Another store a block south was robbed around the same time of day last month. As of early Tuesday morning, police would not say if they believed any of the robberies were related. chicagotribune.com
Union Parish, LA Deputies Continue Search for Walmart electronics Theft Suspect, 1 Arrested A manhunt is continuing today for a shoplifter who led Union Parish deputies on a high-speed chase in the eastern part of the parish. The Farmerville Police Department and Sheriff's Office received a complaint from the Farmerville Wal-Mart store about a shoplifting that occurred shortly after 12 p.m. Monday about the theft of some electronic equipment. myarklamiss.com

Doña Ana Co, New Mexico Clerk's office arrests tied to alleged check fraud scam Sheriff's deputies swept into the Doña Ana County Clerk's Office on Monday morning to detain three workers in an alleged identity theft and check cashing scheme - after an accused local ringleader was arrested days earlier. In all, seven people have been arrested in the alleged scheme, which entailed notarizing documents to help cash federal tax refund checks obtained using stolen identities. Authorities said the local arrests play into a broader investigation by the U.S. Treasury Department. lcsun-news.com

Victoria's Secret Employee busted for stealing $19,000 in merchandise over 4 months A Victoria's Secret employee was arrested and is accused of stealing several thousand dollars' worth of merchandise. Alexia Murrell is facing felony theft charges. She worked at the Victoria's Secret store in Mall St. Matthews. Police said she stole $19,000 worth of merchandise over the past four months. The store said it has surveillance video of the thefts. Police said Murrell has now admitted to the crime. whas11.com

Three Tampa, FL Residents Charged with Trafficking in Counterfeit Credit Cards The Sarasota County Sheriff's Office Tactical Unit was conducting surveillance on the 4200 Block of Bee Ridge Road in Sarasota when they noticed three occupants of a black SUV behaving suspiciously prior to entering the Winn-Dixie. After the three people exited the store, the TAC Unit learned there was indeed cause for their strange behavior which was consistent with credit card fraud. Upon stopping the SUV for a traffic violation, the TAC Unit was given permission to search the vehicle and found 88 cloned credit cards. Detective Friday explains that hotel room keys, gift cards or old credit cards can be used as a new credit card once information from a legitimate card has been skimmed. snntv.com

Video shows Armed Burglar hit Great Clips in Santa Fe four times An armed burglar has been hitting hair cutting businesses for easy money over and over again, and it's all been caught on camera. Surveillance video shows the serial burglar using a hammer to break in then steal the entire cash drawers from a couple Santa Fe Great Clips businesses. Since May 3, Santa Fe Police believe the same burglary has hit a couple different Great Clips locations for a total of four burglaries. "Destroyed the computer, taken a computer, taken cash, really caused a lot of damage to the business," said Lt. Andrea Dobyns, a spokeswoman for Santa Fe Police. Each time, police say the burglar used a hammer to smash the bottom of the window to get in. Video shows the burglary dressed in black running in and quickly grabbing the cash drawer. Police believe the burglar was also carrying a pellet gun, saying other video shows the man firing the gun at the door but no glass shattering. krqe.com
North Nashville market padlocked as 'public nuisance' The Metro Nashville Police Department arrested two workers and padlocked a Nashville discount store for being a public nuisance. CJ's Market at 3700 Buena Vista Pike was reportedly selling marijuana, according to Metro police. Police said during an April traffic stop, officers spotted marijuana in the vehicle. The driver said it came from CJ's Market. Police used that tip to launch an undercover investigation. They said at least five times during the month of May, undercover officers bought felony amounts of marijuana from a worker at the store. In another incident, police said a worker sold beer to a minor. An undercover officer also purchased counterfeit NFL merchandise at the market. wmcactionnews5.com

Hickory, N.C., Rite Aid employee allegedly stole customer's credit card

Five restaurants in Clay Co, FL hit with Smash and Grabs in a last few weeks

Lubbock, TX woman indicted for Theft and Assault on LP at JC Penney

$3 Theft Ends In Felony Arrest in Moundsville, WV; 3rd strike rule

Boise Police arrest man accused of dressing room videos

Car thief drives BMW out SF dealership window

Santa Monica, CA Police Arrest Burglary Suspect Thanks To Fingerprint Left At Jewelry Store

UK: Fraudsters run up $585,000 bill on Australia's Defense Department fuel card


Robberies and Burglaries
• Blue Jeans Bar - Chicago, IL - Armed Robbery
• Circle K - Chesterfield Co, VA - Robbery
• CVS - Hayward, CA - Robbery/ minor injuries
• Dollar General - Leo-Cedarville, IN - Armed Robbery
• Dollar General - Volusia Co, FL - Burglary/ falls through ceiling
• E.W. Moore Pharmacy - Bingham, ME - Armed Robbery
• Happy Daze - Harris Co, TX - Armed Robbery/ suspect killed
• Kangaroo Express - Palm Bay, FL - Armed Robbery
• Long John Silvers - Knoxville, TN - Armed Robbery
• Ridley's Family Market - Kimberly, ID - Robbery
• Rite Aid - Pacifica, CA - Robbery
• Stripes - Lubbock, TX - Shooting
• Subway - Martinez, CA - Armed Robbery
• Super Bee Pharmacy - Rainbow City, AL - Robbery
• Tes Mart - Lockford, CA - Armed Robbery/ Clerk shot, injured
• Young's Carry Out - Harrison Co, OH - Armed Robbery
• 7-Eleven - Little Falls, NJ - Armed Robbery
• 7-Eleven - Miami-Dade, FL - Armed Robbery


Featured Job Listings
Sponsored by NuTech National
Feature Your Job Here For 30 Days -
70% Aren't On the Boards
VP of Security
Comcast
Philadelphia, PA
Comcast
Senior Dir Safety/Food Safety/Hazmat
Sears
Hoffman Estates, IL
Sears Holdings Corp
Director of LP
A'gaci
San Antonio, TX
A'gaci
Director of LP
Lane Bryant
Columbus, OH
LinkedIn
Director of LP
PacSun
Anaheim, CA
PacSun
LP Director
Don Roberto Jewelers
San Clemente, CA
Don Roberto Jewelers
Director, LP Operations
Dick's Sporting Goods
Pittsburgh, PA
Dick's Sporting Goods
Director of AP, Corporate
Dollar General
Nashville, TN
Dollar General
VP Supply Chain, LP & Safety
Ross Stores
Ft. Mill, SC
Ross Stores
Director of Safety
Academy Sports & Outdoors

Houston, TX

Academy Sports & Outdoors


Dir, Pharmacy LP
Rite Aid
Camp Hill, PA
Rite Aid
LP Corporate Sr Mgr
JC Penney
Dallas, TX
JC Penney
LP Manager
Dunkin' Brands
Chicago, IL
Dunkin' Brands
ORC Investigator
Kroger
Cincinnati, OH
Kroger
Sr Retail AP Specialist
REI
Bloomington, MN
REI
Supervisor, LP
Ascena Retail Group, Inc
Pataskala, OH
Ascena Retail Group, Inc
Implementation Expert/Project Mgr
LP Software
Worth, IL
LP Software
Sales Representative
NuTech National
Maitland, FL
NuTech National

Limited Time Only - Post Your Multi-Unit LP jobs for FREE - Learn More Here

Daily Job Alerts


Appearing One Day Only
View our Internet Jobs Archives here
Dept Mgr LP & Safety
Lowe's
Sherman, TX
Lowe's
Senior Mgr Internal Investigations & ORC
Rite Aid
Charlotte, NC
Rite Aid
Senior Mgr Internal Investigations & ORC
Rite Aid
Nashville, TN
Rite Aid
Senior Mgr Internal Investigations & ORC
Rite Aid
Atlanta, GA
Rite Aid
LP Manager
Sears
Anchorage, AK
Sears Holdings Corp
LP Manager Hrly
Kmart
North Augusta, SC
Sears Holdings Corp
AP Executive Team Leader
Target
Ft. Worth, TX
Target
AP Team Leader
Target
Casa Grande, AZ
Target
AP Manager in Training
Walmart
Randallstown, MD
Wal-Mart
AP Manager in Training
Walmart
Borger, TX
Wal-Mart
AP Manager in Training
Walmart
Cartersville, GA
Wal-Mart
AP Manager in Training
Walmart
Meadville, PA
Wal-Mart
AP Manager in Training
Walmart
Somerset, PA
Wal-Mart
AP Manager in Training
Walmart
Pearland, TX
Wal-Mart
AP Manager in Training
Walmart
Ventura, CA
Wal-Mart
LP Manager
Macy's
Douglaston, NY
Macy's
Regional LP Manager
Amazon
Fort Worth, TX
Amazon
Regional Security Mgr (LP)
McDonald's
Houston, TX
McDonald's



Home of the Industry's Original
On the Move

Harjot Sahota was named District Loss Prevention Manager for TJX Canada.
Evan Howarth was named Safety and Loss Prevention Manager for Domino's.
Tim Larson, CFI was named Department Manager - Loss Prevention & Safety for Lowe's.
Nelly Elias was named Area Loss Prevention Manager for Ross Stores, Inc.
Amy Spiehs-Hicks, CFI was named Regional Loss Prevention Manager for CVS Health.
Luz Evelyn Zepeda was named Regional Loss Prevention Investigator for National Stores, Inc.

Post Your New Job or Promotion!
See all the Industry Movement

Your Career
Sponsor this section of the Daily
One Quality that Makes a Leader Truly Great There are certain qualities that make leaders stand out above the rest, traits that they need to have in order to spark inspiration in their employees and be trusted to lead everyone to success. All leaders should have this one quality, that can help move mountains and earn respect. Have courage

How the Navy SEALS Train for Leadership Excellence Every organization that wants to become high performing needs to take training and education seriously. The Navy SEALS go above and beyond. Here is some insight as to what works and what doesn't when it comes to training to be the best. Go for excellence

4 Reasons Managers Should Spend More Time on Coaching Managers who use coaching skills to develop their employees' talents definitely stand out. They truly believe in the power it can have on employees and organizations' success. Here are some reasons coaching is a key component of being a leader. They are genuinely curious

Everyday Leadership Starts with 'Hello'
What is your morning routine as soon as you get into the office? Do you go right to your desk and check your emails? Do you stop and talk to your team members to see how everyone is doing? As a leader, you have a responsibility to create a positive connection with your team. Just say hello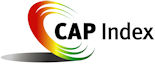 Tip of the Day
Sponsored by Vector Security
Finding the right network into a company is critical if one expects to truly be able to compete in this job market. Going beyond the HR executives and finding the hiring managers and other decision makers and being able to communicate with them or have your network of colleagues communicate with them is important. Managing those communications is no easy task and ensuring that the information is handled correctly and expediently can be delicate.
Just a Thought,
Gus





Upcoming Events
---
Recruiting?
Get your job e-mailed to everyone... everyday
Post on our Featured Jobs Board!
Reach your target audience in 2015 every day!
Request our 2015 Media Kit
update account / change e-mail
unsubscribe FEEDBACK
www.downing-downing.com

Advertise With The D&D Daily




36615 Vine Street, Suite 103
Willoughby, OH 44094
440.942.0671
copyright 2009-2019
all rights reserved globally