The D&D Daily Mobile Edition
June 5,

2015



The LP Industry's #1 News Source - Informing, Educating and Instilling a sense of community


News Brief
Sponsored by WG Security Products, Inc.
Wal-Mart's US chief takes aim at urgent item: Theft Greg Foran, head of the retailer's U.S. operations, told a media briefing on Thursday he added theft and other forms of "unknown shrinkage" to a list of urgent items to be tackled at Wal-Mart's 4,555 stores across the United States.

Foran said he saw an opportunity to boost margins by putting a dent in a problem that typically represents 1 percent for any retailer's sales. He noted that Wal-Mart generated nearly $300 billion in revenues in the United States in the past fiscal year. The retailing giant says that it loses about $3 billion every year from theft, or 1% of its $300 billion in revenue, Reuters reports.

"One percent of $300 billion is quite a lot of money. If you can save 10 basis points of it - boy I'll take it every day of the week and put it into lower prices for customers," Foran told Reuters after the briefing.

One basis point is equal to one hundredth of 1 percent, meaning that 10 basis points-or 0.1 percent-of $300 billion would be equal to $30 million.

Wal-Mart had flagged the issue when it announced its first quarter earnings last month, saying that "shrink" was a major contributor to a 13 basis point decline in its gross profit margin. It said half of the problem was related to food.

Foran said unknown shrinkage could include problems like mistakes in inventory record-keeping in addition to stealing by customers or employees.

He said the problem was not necessarily growing, but he decided to focus on it given the potential margin boost.

After Foran took over as head of the U.S. business in August, he instituted a series of "urgent agenda" items aimed at improving store management. Foran said he had taken two projects off that list and added two more, including the focus on shrinkage. He did not provide further details. cnbc.com reuters.com

One to watch - EEOC claims Dollar General's criminal background screening program has "disparate impact on a class of black conditional hires and cited a "gross disparity" in the discharge rates of black and nonblack candidates" Filed in June 2013 the parties have been trading barbs over how much information they were required to produce, but on May 5 U.S. District Judge Andrea R. Wood ostensibly resolved the dispute. Judge Wood shot down Dollar General's request for the EEOC's hiring data and their use of criminal background checks. The court's ruling that the retailer hand over data on conditional hires from 2004 to 2008 lets the EEOC analyze the effect of "nonracial demographic factors," but the retailer argued that the litigation only relates to an alleged racial disparate impact and there's no need for the agency's experts to look at whether nonracial factors are causing the alleged disparate impact Dollar General's criminal background check has on black candidates. law360.com

Boston Officials Move Quickly to Share Video in Terrorism Suspect's Shooting - A Proactive Approach to Possible Civil Unrest Immediately after the police and the F.B.I. on Tuesday shot and killed a black Muslim man who had been under surveillance for possible terrorism, law enforcement officials moved quickly to share information with civic and religious leaders, hoping to quell any potential unrest. Within 24 hours, the Boston police commissioner, William Evans, and the Suffolk County district attorney, Daniel F. Conley, had gathered a select group and played a video from a surveillance camera at Burger King near the shooting. Many in the group later verified the police account.

Boston's response has won praise for its speed and transparency. And as many police departments decide whether to require body cameras on officers and in squad cars, analysts said it could bolster the case for video. By and large, the decision to show the video quickly appeared to keep tensions at a minimum. "In Ferguson there was a lot of evidence supporting the cops, but the police handled it so poorly," Mr. Moskos said. "You'd expect a little more enlightenment in Boston, and I think you're getting that." nytimes.com

Costco subpoenaed by DEA concerning prescriptions for controlled substances and related practices The warehouse-club retailer said in its quarterly report that offices of the U.S. Attorney in various districts have expressed "their belief that the company has committed civil regulatory violations concerning these subjects." Costco made these disclosures in previous quarterly filings. The company reiterated that it is seeking to cooperate with the processes and doesn't expect any material adverse effect on its financial position.

In 2013, Walgreen Co. WBA -0.66 % reached an $80 million settlement over the drugstore chain's distribution of painkillers in Florida. Last month, CVS Health Corp. said it would pay $22 million to settle a years-old fight with the federal government over alleged misuse of prescription painkillers. wsj.com

Judge limits recovery in class action against Rite Aid to actual damages in background screening case A Philadelphia federal judge has dismissed a portion of a class action lawsuit filed against Rite Aid over its practice of conducting background screenings on new hires. Plaintiffs in the suit can only seek actual damages under the Fair Credit Reporting Act. She refused to dismiss the suit in its entirety, finding the plaintiffs' FCRA allegations are "plausible." Kyra Moore initially filed suit against Rite Aid in March 2013 and followed that up with an amended complaint in August 2014, charging Rite Aid with "willful" violation of the FCRA through its use of LexisNexis Screening Solutions. The class action litigation represents any prospective Rite Aid hires residing in the United States who were declared ineligible for hire within a prior two-year time frame of the suit's initial filing, and to whom Rite Aid failed to provide a copy of their background report or a copy of the FCRA summary of rights at least five business days before such classification occurred. pennrecord.com

Staples settles $275,000 case with terminated sales associate over failing to notify him of Family Medical Leave Act rights After Angstadt notified his supervisors in September 2010 that his wife had been diagnosed with breast cancer, he used numerous sick and vacation days to care for her and to accompany her to appointments, according to his complaint. Angstadt's supervisors never informed him that his wife's illness qualified him to file for FMLA leave, argued the DOL, which noted he was not aware of his rights. As he continued to miss his job as a furniture sales executive to care for his wife, Angstadt's supervisors opted in September 2011 to place him on a performance improvement plan, because they felt he was not meeting his monthly sales goals nor responding to his customers in a timely manner, according to his complaint. Four months later, Angstadt's supervisors terminated him, determining he had not met the goals of the PIP, according to the complaint. Not only did Angstadt's supervisors not inform him of his FMLA rights, they did not adjust his job performance expectations nor place the PIP on hold while he cared for his ailing wife, who died in 2014, the DOL argued. law360.com

Sears Can't Duck Duty-Of-Care Claims Over Peeping Tom A California judge has refused to let Sears Holding Corp. escape negligence claims over a maintenance worker who spied on women in store dressing rooms for years, saying the fact that the worker had unsupervised access to the fitting rooms raised a triable issue of fact. Despite the store's policy against letting unescorted men into women's dressing rooms, the maintenance worker had unfettered access to dressing rooms and restrooms and was in and out of those rooms "in plain view" before and during store hours. law360.com

Petco takes full responsibility for dogs death while in their care - Internal Investigation reveals animal care protocols not followed On May 29th Allison Marks took her dog to be groomed and learned a few hours later that he had died in a drying cage. On Thursday, facing mounting criticism, Petco released a statement taking "full responsibility" and disclosing that an internal investigation showed that its "animal care protocols" were not followed by the employees who handled Colby. As a result, the individuals directly involved are no longer part of our company," the statement said. Additionally, it said, the type of drying kennel Colby had been placed in had been removed from service in all Petco stores. But the company denied that excessive heat from a dryer had killed Colby. The investigation "confirmed that no heat was used, and is not used in any of our grooming salon dryers," the statement said. nytimes.com

Goodwill Industries of Chesapeake post Loss Prevention Director position in Baltimore City, MD Today, with a budget of nearly $50 million, Goodwill Industries of the Chesapeake, Inc., employs more than 850 individuals, operates 27 retail stores, 11 career development sites and provides a variety of commercial services at several locations. goodwillches.org

May Same Store Sales Results
Gap down 6%, Banana Republic down 5%, Old Navy up 6%
Zumiez down 2.2%

Quarterly Same Store Sales Results
Sears Hometown & Outlet Stores Q1 comp's down 1.2% with net sales down 1.2%
Claire's Q1 down comp's down 2.5% with net sales down 9.4%

All the news - One place - One Source - One Time
The D&D Daily respects your time
& doesn't filter retail's reality
Report Your News!
(content subject to approval)




The Mobile Payments & Fraud: 2015
Report is the third annual installment of the world's largest study focused exclusively on payment and risk trends in the mobile channel. $431 billion in mobile transactions globally are estimated for this year, according to Statista. Find out what thousands of your peers say about the latest trends, opportunities, issues and risks facing the mobile industry today. kount.com

The Internet of Things: It's more about services than things Consumers are ready and willing to embrace new services and technology that will provide an avalanche of data, so retailers should learn how to manage and best use that information. Retailers need to brace for and ride a "fifth wave," one that follows four others: bricks-and-mortar commerce, telephone-based commerce, e-commerce and social/mobile commerce. Social media and mobile commerce, is the current wave, and is all about chatter among people; the fifth wave, the Internet of Things, will be "machine-to-machine chatter, and it will occur at a scale and velocity that a few billion people on Facebook can't imagine. internetretailer.com

Self-Checkout is Still Controversial
Why do you suppose grocery chains such as Big Y Foods, Jewel-Osco, Albertsons, Costco and others have removed self-check machines from their stores in the last few years? Well, Albertsons cited customer complaints. Big Y pointed to scanning problems and theft, which reportedly is easier with self-checkout because a cashier is not there to spot a porterhouse steak tucked under a shopper's shirt. The most recent example took place in the U.K. in April. The Morrisons supermarket chain polled its shoppers and learned that 60 percent of them would prefer a staffed checkout instead of self-checkout. So Morrisons installed 1,000 staffed express checkouts in its stores in response to shopper demand for fast but personalized service. progressivegrocer.com

Retailers underestimate digital influence
Retailers underestimate how much digital technology influences physical shopping experiences, but their expectations are rapidly catching up to reality. Steps taken by retail winners (and recommended for all retailers) include designing a total selling environment around a seamless experience that reflects the unique context of the retailer's brand, synchronizing core brick-and-mortar and digital functionality while maintaining different systems when needed, and training store employees to effectively use in-store omnichannel applications. chainstoreage.com

HBC chief says the Amazon model is not profitable - Online retailers need brick-and-mortar stores to be 'All Channel' "All channel" is the term Jerry Storch has coined for the future of retail, and the Hudson's Bay Co. chief executive wants people to know why online retailers aren't making much money: The business model is horrendously inefficient. Storch, whose retail resume includes seven years as CEO of Toys R Us, 13 years as vice-chair at Target Corp. and more than a decade as a principal at management consultancy McKinsey & Co., said Tuesday it all comes down to simple economics: It's much cheaper for consumers to serve as the end of the retail supply chain by buying a product at a bricks-and-mortar store rather than having a retailer shoulder the burden, even if that retailer does not have the overhead costs of a store. That is because there is a "huge" cost penalty in home delivery, Storch told a full audience at the Retail Council of Canada's Store 2015 conference, saying direct-to-home retail costs are three times higher than traditional classic retail costs. "[The Internet] is a great place to sell something enormously expensive, because then the freight cost really isn't a big deal," he said. E-retail is not a great way to sell "inexpensive widgets" because logistics costs overwhelm margins. So why are Internet retailers such as Amazon trying to charge consumers less than bricks-and-mortar retailers for goods? "It's because they are not making any money," Storch told the conference. "Quarter after quarter, Amazon makes no money on the sale of physical goods." That makes stores a critical part of the Internet era - evidenced by the fact that many online retailers are now opening stores. financialpost.com

4 million federal employees affected by data breach at OPM - China suspected


Vendor Spotlight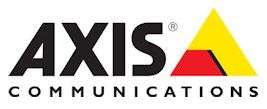 Axis introduces a powerful and compact video encoder for easy upgrading of analog CCTV to IP video surveillance
AXIS M7011 is a small, yet effective video encoder offering smooth integration, easy installation and excellent video streaming performance.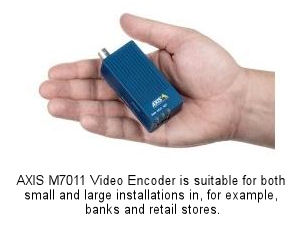 Chelmsford, Mass. - Axis Communications, the global leader in network video, today introduces the powerful and highly compact AXIS M7011 Video Encoder. The single-channel video encoder offers easy and cost-effective integration of analog CCTV cameras into an IP-based video surveillance system. AXIS M7011 provides excellent H.264 video compression performance in a small package, without any limitation of the number of individually configured video streams.

The video encoder is suitable for all analog camera types, both fixed and pan/tilt/zoom cameras. Featuring Power over Ethernet (PoE), the same Ethernet cable is used for both data and power, making installation flexible and easy. The video encoder also features a card slot for edge storage with microSDTM cards or NAS (Network-Attached Storage). AXIS Camera Companion and AXIS Video Hosting System are supported.

AXIS M7011 is a simple, yet powerful, highly compact video encoder available through Axis's standard distribution channels at the suggested retail price of $199.

About Axis Communications
Axis offers intelligent security solutions that enable a smarter, safer world. As the global market leader in network video, Axis is driving the industry by continually launching innovative network products based on an open platform - delivering high value to its customers and carried through a global partner network. Axis has long-term relationships with partners and provides them with knowledge and ground-breaking network products in existing and new markets.

Axis has more than 1,900 dedicated employees in more than 40 countries around the world, supported by a network of over 75,000 partners across 179 countries. Founded in 1984, Axis is a Sweden-based company listed on NASDAQ Stockholm under the ticker AXIS. For more information about Axis, please visit our website www.axis.com.

Press Releases

RILA Announces Steering Committee for
2016 Retail Asset Protection Conference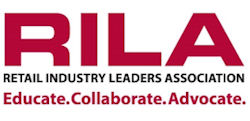 Arlington, VA - The Retail Industry Leaders Association (RILA) announced the selection of the Steering hail Asset Protection Conference, an annual event that brings together top industry executives to solve for common challenges, hear about emerging trends, and test innovative technology.

The 2016 Retail Asset Protection Conference will mark the 40th year of the conference, hosted by RILA and its predecessor organizations.

"What began as a small conference dedicated to the loss prevention and security needs of regional discount retailers has grown into the leading educational event for the most relevant and successful US retailers today, thanks in large part to the dedication of the retail executives who have helped plan the meeting over these past 40 years," said Lisa LaBruno, senior vice president retail operations at RILA.

Asset Protection Steering Committee members represent the leading retail and service provider companies and play a key role in shaping the program's educational content, securing expert speakers and facilitating networking opportunities.

"RILA is fortunate to have the support of asset protection executives who demonstrate such a high level of thought leadership, spirit of collaboration, and selfless commitment to the industry," added LaBruno.

RILA's 2016 AP Steering Committee members include:
Adam Alford, Senior Director, Asset Protection, GameStop Corp.
Dominick Archer, Director, Loss Prevention, ULTA Beauty
Stacie Bearden, Director, Asset Protection Field, The Home Depot, Inc.
Erik Buttlar, Senior Director, Asset Protection, Best Buy Co., Inc.
Faith Clark, Divisional Manager, Loss Prevention & Safety, Publix Super Markets
Crystal Collins, Director, Asset Protection Operations, Meijer, Inc.
Brand Elverston, Director, Asset Protection Strategic Initiatives, Wal-Mart Stores, Inc.
Tim Fisher, Director, Loss Prevention, T-Mobile, USA Inc.
Doug Gage, Director, Safety & Environmental Programs, AutoZone, Inc.
Read Hayes, Director, Loss Prevention Research Council
Andrew Henderson, Regional Manager, Asset Protection, Recreational Equipment, Inc. (REI)
Frank Johns, Chairman, Loss Prevention Foundation
Andrew Jones, Director, Logistics, Loss Prevention & Safety, Tractor Supply Company
Nadine Lajeune, Format Leader - KMART Asset & Profit Protection, Sears Holdings Corporation
David Lund, Vice President, Loss Prevention, Dick's Sporting Goods, Inc.
Todd Lyle, Senior Director, Asset Protection Solutions, Walgreens Boot Alliance
Debbie Maples, Vice President, Global Loss Prevention & Corporate Security, Gap Inc.
Steve Middleton, Director Asset Protection, Rite Aid Corporation
Tina Sellers, Director, Loss Prevention, Delhaize America Shared Services Group, LLC
Byron Smith, Corporate Asset Protection Manager, 7-Eleven, Inc.
Terry Sullivan, Director, Loss Prevention Operations, Lowe's Companies, Inc.
Jayson Sutton, Senior Director, Loss Prevention, Ross Stores Inc.
Dennis Wamsley, Director, Loss Prevention & Safety, Publix Super Markets, Inc.
Stan Welch, Vice President, Loss Prevention, J.C. Penney Company, Inc.
Dominic Zuccala, Director, Loss Prevention, Big Lots Stores, Inc.
The Steering Committee kicks off 2016 conference planning August 26-27 in Washington, D.C. Thought leaders representing retailers, product manufacturers and solution/service providers who achieve operational excellence, implement innovative solutions to problems or design cutting-edge technology are encouraged to submit a proposal to present at the 2016 Retail Asset Protection to be held April 17-20, 2016 in Dallas, Texas.

The sponsor companies for the 2016 Retail Asset Protection include: Checkpoint Systems, Inc.; Tyco Integrated Security; Vector Intelligent Solutions; Axis Communications; Verisk Retail; and NuTech NaTional.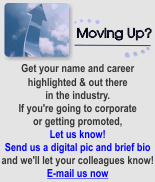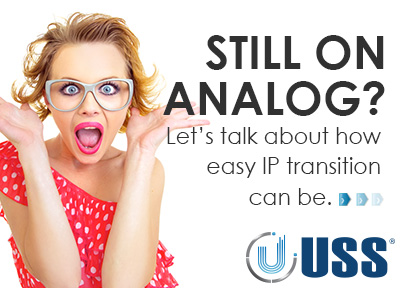 Loss Prevention News Network

Bob Dale, SVP Sales for Protection 1, and Rex Gillette, VP National Accounts Retail, talk about Protection 1's immense growth in the retail security market since entering the segment four years ago. With a customer-focused culture, Protection 1 is redefining the installation world with its highly successful SEAL Team conversion process. Hear from Bob and Rex about the company's unique eSuite platform and get an exclusive scoop on what Protection 1 will be bringing to the market next.

---
In this LPNN Quick Take, Joe and Amber discuss what the Fusion Center is at the conference. They also continue discussing the day's upcoming sessions and agenda along with Protection 1's breaking news.
Solution Providers, have a video or commercial you want to publish? Contact us.


Canadian Push
Sponsored by Vector Security
1.6 million square foot "Megamall" may be coming to Montreal - $1.7B investment with 15,000 jobs The Royalmount would have cinemas, a skating rink, a water park, between 50 and 75 restaurants, two hotels, 1.6 million square feet of retail space and as much office space, a live-entertainment hall with 3,000 seats and so on. The Carbonleo people promise a new kind of shopping mall, something with an "urban feel" where shops would open onto streets or piazzas and pedestrians would be at ease. And, of course, there's a nod to ecology: The roofs would be covered with greenery. Royalmount was partly inspired by Toronto's Yorkdale Shopping Centre and would attract, its developers hope, major upscale retailers.

The left-leaning municipal opposition party, Projet Montréal, is squarely against Royalmount: "We must choose between organic development or the American way of life. This project will be dumped by helicopter into a ghetto deprived of links with the surrounding districts," Projet Montréal leader Luc Ferrandez says. Le Devoir's Jean-François Nadeau complained that it will encourage the plague of overconsumption. Montreal Mayor Denis Coderre hasn't yet made up his mind. He's worried about the impact the project would have on the city. If Carbonleo gets the green light, the megamall would open in 2021. theglobeandmail.com'

Canadian Tire transitioning from "old-world retailing" to digitalized environment - 2015 Corporate Priority In their new Mark's super store they're opening in Canada's largest mall, West Edmonton Mall, this "lab" store will test a variety of concepts: An accessories shop, multiple store-within-store offerings for brands including Alfred Sung, Columbia Sportswear and Levi's, and digital technologies such as screens informing shoppers about the features and benefits of certain products. CTC has identified transitioning from so-called "old-world retailing" to a digitized environment as one of its corporate priorities for 2015, noting that the future of retailing requires "significant investment" in technological platforms. marketingmag.ca

Target Stores Insolvency Biggest In Canadian Retail History - $3B in debt The biggest insolvency in national retailing history, Target stores' Canadian subsidiary, is scheduled to take key steps on the road to resolution this month and over the summer. It left its landlords and almost 1,800 other suppliers on the hook for close to $3 billion. When it applied for CCAA protection last winter, Target Canada owed approximately $2.4 billion to governments, suppliers of goods and services and employees. It has since established a trust to meet its pay and severance obligations to all employees. At present, Target Canada has approximately $720 million available to meet all obligations. The company raised some of this money by liquidating inventory and other assets and by selling some leases back to landlords. blaney.com

Lowe's Canada taking two Calgary store locations vacated by Target RioCan said five other former Target locations in Canada have been assigned to Lowe's - Victoria, Toronto, Ottawa, Abbotsford and Burlington - and one in Sudbury next to Canadian Tire. calgaryherald.com

OPP and Mac's team up for "Operation Freeze 2015"; Good deeds rewarded with 'frosters' The OPP is continuing its partnership with Mac's Convenience Stores across Ontario this year for "Operation Freeze 2015", a program that rewards children who demonstrate positive actions, positive behavior and show acts of kindness toward others. OPP officers will be keeping a watchful eye for youngsters carrying out good deeds in communities across the province; and when they catch someone in an act of kindness, the 'thank you' which they will receive is in the form of a free "ticket" for a "froster". Operation Freeze is a Positive Ticketing Program that provides opportunities for OPP officers to interact with young people while recognizing youth for doing good deeds. Officers can use the coupons in a 'positive' way to establish a dialogue with children in their patrol area and build relationships that will last for years to come. "Operation Freeze" provides law enforcement with an additional tool to initiate communication and reward our youth in a positive way", says Sean Sportun - Manager, Loss Prevention & Security for Mac's in Central Canada. "Mac's strives to be a leader in crime prevention and we are very excited about this yearly initiative and the positive message it helps deliver." baytoday.ca

HBC plans up to 25 Off 5th and seven Saks Fifth Avenue stores in Canada

Sobeys buying 1.3M square foot Target Distribution Center in Balzac, Calgary

Mastermind Toys to open 10 or 11 locations this year - 75 stores by 2018 goal

Retail Fast Facts: May 2015

Highlights:
● Total monthly retail sales changed by 2.6 per cent over the comparable month last year.
● Total sales excluding food, automotive and gasoline changed by 6.2 per cent over the comparable month last year. Read more

retailcouncil.org


Man, 19, charged in daytime Shooting at Strip Mall in Toronto A young man has been charged in connection to the death of a 23-year-old who was killed in a strip mall shooting earlier this week. The victim was fatally wounded in a shooting in front of Conrad's Hair Styling Barber Shop, located in the Lawrence Avenue and Markham Road area, on Monday afternoon. He was later identified as 23-year-old Mohamed Arif Patel. On Thursday, Toronto police said they believe that Patel was in a fight with another man at the time of the shooting. Syed Mohammed Ali Zaidi, 19, of Toronto was arrested on Wednesday. Zaidi has been charged with second degree murder, careless use of a firearm, possession of a weapon in a public place and carrying a concealed weapon. ctvnews.ca

Winnipeg Police arrest 3 Suspects in Pembina Highway Jewelry Store Armed Robbery Winnipeg police have arrested three people in connection with an afternoon jewelry-story heist on Tuesday. A shotgun-wielding man went into Winnipeg Jewellers on Pembina Highway at about 4:30 p.m. and demanded the clerk hand over the merchandise, police said in a news release Thursday. He then smashed the display case and grabbed a large quantity of jewelry. The clerk physically tried to stop the man, then remotely locked the door to the store. At that point, the robber started to ransack the store, so the clerk decided to unlock the door and let the man go. globalnews.ca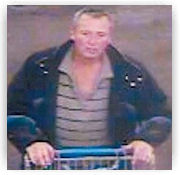 Walmart iPad thefts prompt police to release suspect's photo RCMP in southern Newfoundland released a photo on Wednesday of a man believed to have stolen iPads from a department store in Marystown. Police told CBC News that about $5,100 worth of tablets was reported stolen from the Walmart in Marystown. The theft occurred on May 31. cbc.ca

Robbery suspect wearing cat mask sought by Ottawa police

Alleged Paris jewelry store robber sought by police

Two arrests made in Save Easy break and enter in Twillingate

Pair from Keswick arrested after Ajax drug store robbery
Time is running out to register for Focus On Retail Security!
If you are a security professional working in retail, please join us on June 10 in Toronto for a day of learning and networking opportunities.

Speakers include:
● Canada Post
● Sears Canada
● Staples Canada
● KPMG
● Correctional Service of Canada

You will hear these experts address the most crucial aspects of loss prevention and retail security.


Register today to assure your attendance. Spots are limited!


e-commerce

Sponsored by The Zellman Group
"Fraud is not a person - it is a dynamic grouping of statistics that deviate from the norm."
Stuart B. Levine, CFI, CFCI
CEO, The Zellman Group & Zelligent

ORC News
Sponsored by Security Resources
"Operation Red Flag" 4-County Check Fraud Ring dismantled in Florida Following a massive, multi-agency investigation spanning a four-county region, it's now game over for 20 people who are accused of running an expansive check fraud ring. Several of the defendants are facing federal charges for their part in an organized criminal enterprise responsible for more than $30,000 in losses from fraudulent bank transactions. The Volusia County Sheriff's Office along with the U.S. Postal Inspector's Service coordinated the investigation, which spread out to law enforcement agencies in Volusia, Flagler, Seminole and St. Johns counties. Launched last August, the investigation was dubbed "Operation Red Flag". It was a fairly structured operation, according to investigators who spent months toppling the group. "The organization developed a refined method of operation, from the selective targeting of certain neighborhoods or areas, to the method of forgery and culminating in the techniques used to utter the forged checks," Sheriff's investigators wrote in a nearly 100-page affidavit outlining the group's crimes. The organization has been linked to more than 70 cases in the four-county area. The Volusia County Sheriff's Office alone has investigated nearly 30 of the cases. In Volusia County, frauds also were committed in DeLand, Orange City, Daytona Beach, Edgewater, Holly Hill, Ormond Beach, Port Orange and South Daytona. The stolen checks were intended for a wide range of recipients, everything from banks, department stores, credit card, insurance and vehicle finance companies to utility firms and cable providers. The 20 defendants linked to the criminal organization include 15 men and 5 women. Their ages range from 27-47. In addition to confessions from several defendants, investigators have mountains of physical evidence linking the organization to a trail of crimes, including personal identification, thumbprints, recovered checks and surveillance video from many of the bank transactions. facebook.com
Feds In Sacramento Bust Alleged Fraud And Identity Theft Ring Seven Sacramento residents were busted by federal authorities in an alleged massive mail fraud and identity theft scheme. Investigators say there are more than 2,000 local victims. One victim was hit twice. Part of the alleged scheme involved stolen target REDcard numbers. Prosecutors say the suspects would sometimes spend more than $1,000 at a time at local targets with ripped-off numbers. They allegedly used stolen mail to steal identities and make trouble for thousands of people. Federal prosecutors say the ID theft ring had a long list: a spreadsheet of REDcard numbers. They allegedly used equipment to put stolen numbers on blank credit cards and bought expensive electronics at Target stores. cbslocal.com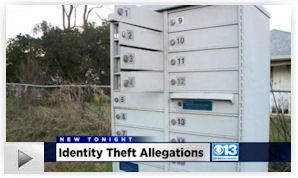 Baton Rouge, LA Stolen car report unravels retail theft scheme For two years, according to the East Baton Rouge Parish Sheriff's Office, April Parker and Kevin T. Warren staked out parking lots of big box stores across the parish, waiting for their golden tickets to drop from the hands of unassuming customers. The duo, arrested Wednesday, are accused of scooping up receipts over the past two years. Tickets in hand, the two allegedly walked into a number of stores, stole various items off the shelves listed on the receipts and later returned the stolen items, using the receipts as proof of purchase and bagging the proceeds, the Sheriff's Office said Thursday. Parker ran inside the Toys R Us on Tuesday, when she came out she believed her car was stolen and contacted Police. When Police recovered the car, inside were dozens of receipts - with dates from 2013 to this year - and more than 20 gift cards. Deputies also found diaries detailing the thefts and subsequent transactions. theadvocate.com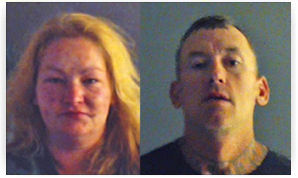 Two arrested in theft of 150 guns from Arms R Us in Elko, NV Two men suspected of stealing about 150 guns from a store were arrested Wednesday morning. The Elko County Sheriff's Office received a report at about 7 a.m. that Arms-R-Us, a gun store located in Deeth, was burglarized, Undersheriff Clair Morris said. Morris said the stolen weapons included rifles, handguns, shotguns and Glocks. He estimated the value of the guns to be more than $100,000. elkodaily.com

Stamford, CT Woman Targeted Target In Shoplifting Spree A Stamford shopper brazenly placed hundreds of dollars in clothes and hair supplies into two bags and tried to walk out of Target without paying Wednesday afternoon, police said. Charged with fourth-degree larceny is Diana Holliman, 54, of 141 Franklin St. The items were valued at $1,698, and that was the amount her bond was set at, police said. dailyvoice.com
Do you have an ORC case to share?
Share your ORC news and help the industry grow


Retail Crime News

Sponsored by NuTech National
27 Pharmacies looted by Riots in Baltimore; Stolen drugs now driving Crime Spike Federal law enforcement officials Thursday released a series of photos depicting people suspected of looting some of the 27 pharmacies that were hit during the Baltimore riots. The photos were taken from cameras or surveillance equipment inside of the pharmacies during the riots. Baltimore Police and Drug Enforcement Administration officials believe prescription drugs stolen from the pharmacies are fueling the recent surge in crime in the city . DEA spokesman Gary Tuggle said 175,000 dosages of drugs are circulating the city. Baltimore Police spokesman Anthony Batts said "there are enough narcotics on the streets of Baltimore to keep it intoxicated during the year," at a press conference Wednesday. Todd Edwards, another spokesman for the DEA, said in a statement: We are looking for the public's help in identifying these people in connection with the robbing and looting of pharmacies in the Baltimore area during the recent civil unrest. This is just the first round of photos and more will be distributed as they become available. Metro Crime Stoppers is offering up to a $2,000.00 reward for the identification and successful prosecution of the individuals involved in the looting of pharmacies and the illegal distribution of pharmaceuticals obtained from the lootings. The photos will also be available on DEA.gov tomorrow morning. abc2news.com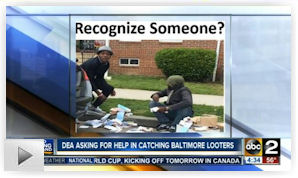 Attempted Capital Murder charge for H-E-B violent Robbery suspect in Austin, TX A man out on parole is now charged with attempted capital murder for slashing a woman's throat during an attack outside the HEB at South Congress and Oltorf last month. Austin Police filed the elevated charges against Edward Roy Bennett, 49, on Wednesday. He was arrested back on May 23rd for violating his parole. Police say on May 19th Bennett left the transitional center for a medical appointment and never returned. "The parolee defeated the device which deactivated it and allowed it to discharge. The GPS unit was not functioning and he hadn't reported to the center," said APD Detective TJ Vineyard. His last known location or signal was transmitted at 5:50 p.m. on May 19th. The TDCJ says an alert was sent and a warrant was issued on the 20th. Hours later around 1:30 a.m. on May 20th Bennett followed a woman to her car and demanded a ride. Then, he attacked her with a construction tool and slashed her throat with a razor blade. Initially police and paramedics believed the victim might die but doctors rushed her to surgery and she's out of the hospital recovering. myfoxaustin.com

2 more suspects arrested in Philadelphia's Center City jewelry store worker kidnapping Authorities say the two remaining suspects sought in the kidnapping, beating and robbery of a Center City jewelry store employee have been taken into custody. 26-year-old Basil Buie and 35-year-old Salahudin Shaheed were both arrested around 7:00 p.m. Thursday. Buie was arrested in Northeast Philadelphia and Shaheed in South Philadelphia. Just days after the incident, 31-year-old Khayree Gay was taken into custody by ATF agents and US Marshals at a hotel in South Carolina. It was April 4th when police say the trio of men kidnapped the female victim as she walked to her car. They demanded the keys to the victim's work place at National Watch and Diamond along with codes to the safes. But when she didn't have them, authorities say the robbers viciously beat the woman and even shot her with a Taser seven times. 6abc.com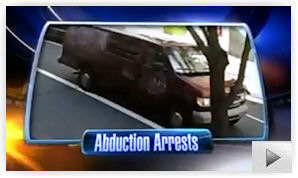 Wal-Mart Loss Prevention Officer Run Over While Chasing Suspects in Collier, FL A Wal-Mart loss prevention specialist was hit by a suspect after she chased her and others who stole items from inside the store. The suspects car was found 22 miles from the scene near the 6 Mile Bridge on Immokalee Road. Deputies say four women were inside and at this point two of them are facing charges. The arrests came after the suspects car ran over a loss prevention specialist in the Wal-Mart parking lot. Deputies say the specialist and a former deputy saw one of the women stealing merchandise. Both followed the suspects out of the store to their car. As they tried to talk with them, the driver threw the car into reverse. "That car hit us and pushed her into us," says Ron who was waiting for the parking spot when the crash happened right in front of his truck. The former deputy was able to escape but the suspects slammed into the specialist forcing her into a bystanders car before she feel to the ground facedown and bleeding. winknews.com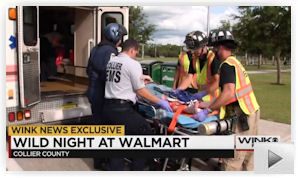 Hackett, AR Man Accused Of Choking Walmart Loss Prevention agent A Hackett man was arrested Wednesday after he allegedly choked a Walmart loss-prevention employee to the point of unconsciousness. Richard Maciel, 23, was arrested on suspicion of robbery and aggravated assault. About 7 p.m. Tuesday, Greenwood police responded to a report of an assault involving a Walmart employee. A loss-prevention employee told police that a man had choked him, causing him to lose consciousness. Officers reviewed surveillance video and posted screenshots of the suspect to the Greenwood Police Department Facebook page. He was later identified as Maciel. Maciel was tracked down in the company of his Army recruiter and taken into custody. swtimes.com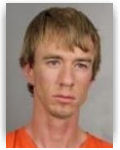 Police identify Walmart shoplifting suspect in Greenwood Village, CO; 18 hour SWAT standoff A Greenwood Village standoff with a shoplifting suspect ended Thursday morning after he spent more than 18 hours holed up inside a home he chose at random while trying to get away from police. Officials said the man was taken into custody peacefully about 9 a.m. He was taken to a hospital for evaluation, authorities said. Authorities identified the man as Robert Jonathon Seacat, 32, of Denver. denverpost.com

Local police departments working together on string of Waco TX area Pharmacy Burglaries Local law enforcement agencies are collaborating in hopes of solving a months-long string of pharmacy burglaries throughout McLennan County. Police have not determined whether there is a connection between the break-ins or if they are being committed by different groups. But officers have been able to identify similarities in the cases, such as that they all occurred during early morning hours by male suspects who are in and out of the pharmacies within a couple of minutes. wacotrib.com

Detroit Area Police seeking Thieves targeting Cellphone stores Thieves have hit more than a dozen stores in Metro Detroit. They are hitting in the middle of the night and stealing thousands of dollars worth of merchandise from local businesses. Police fear it is just a matter of time before they strike again. clickondetroit.com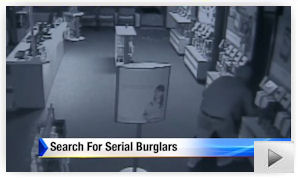 Man arrested in Charlotte, NC for skimming part of larger conspiracy Federal prosecutors say a Florida man who was arrested in Charlotte for putting skimming machines on ATMs is part of a larger conspiracy. Prosecutors say Sabin Iantoc is wanted on federal charges in Florida. The maximum he is facing is more than 30 years in prison. Thursday, Sabin Iantoc waived his preliminary hearing and agreed to be transferred to Florida to face his six charges there, including conspiracy, device fraud and aggravated identity theft. In March, Charlotte Mecklenburg Police (CMPD) said Iantoc and another man placed a small camera concealed in a mirror and an electronic card reader on the ATM at the drive-through outside Sun Trust Bank. Iantoc was charged locally and his lawyer, Chris Fialko, said he pleaded guilty in the Mecklenburg County cases. Now, Iantoc is facing more serious charges from the feds that investigators say happened between December 2013 and August 2014 in Florida. wbtv.com

West Tennessee Police Officer indicted on ID theft charges A West Tennessee police officer could lose her job after a grand jury indicted her on multiple theft charges, Wednesday according to police. Dyersburg police officer Cara Johnson-Peckenpaugh was arrested in February. She was accused of identity theft of an Obion County couple and stealing $456.10 from their bank account to pay her utility bill. wbbjtv.com

Serial Armed Robber gets 25 year sentence after frightening series of armed robberies in Birmingham

4 Youngstown, OH., men accused of selling tens of thousands of counterfeit designer goods

Bomb Threat at SpartanNash Distribution Center in Lima, OH

Off-Duty Philadelphia Police Officer Shoots, Kills Pizza Shop Robbery Suspect In Northeast Philly

Suspect arrested for series of robberies, burglaries on Long Island

Hinton, WV business owner bans large purses due to theft

UK: Blundering thieves smash their car into Travel Agents instead of Designer Clothes store. Second attempt nets $30,000 in merchandises

Helzberg Diamonds in the Hanes Mall, Winston Salem NC was the victim of a Grab and Run of 3 gold chains, total value of over $2,800

Brecksville, OH Police seek 2 suspects in Optical Store thefts

NYPD wants tips in $10K Lowe's credit card fraud


Robberies and Burglaries
• Chevron - Hawthorne, CA - Armed Robbery/ clerk stabbed
• Circle Drug Pharmacy - Waco, TX - Burglary
• Dollar General - Utica, NY - Armed Robbery
• Family Dollar - Cobbs Creek, PA - Robbery
• IGA - Eastover, NC - Robbery
• KFC - Bay Shore, NY - Armed Robbery
• K&S - Ocala, FL - Armed Robbery
• Pottery Barn - Chicago, IL - Armed Robbery
• Rising Sun Pizza - Philadelphia, PA - Armed Robbery/ Suspect killed by Police
• Sunset Market - Kalamazoo Co, MI - Robbery/ Police Chase
• Verizon - Gaffney, SC - Armed Robbery/ Police Shooting
• Weigel's - Knoxville, TN - Burglary
• 7-Eleven - Hampton, VA - Armed Robbery
• 7-Eleven - Bay Shore, NY - Armed Robbery
• 7-Eleven - Oviedo, FL - Armed Robbery/ Clerk injured
• 7-Eleven - Norfolk, VA - Armed Robbery


Featured Job Listings
Sponsored by NuTech National
Feature Your Job Here For 30 Days -
70% Aren't On the Boards
VP of Security
Comcast
Philadelphia, PA
Comcast
Senior Dir Safety/Food Safety/Hazmat
Sears
Hoffman Estates, IL
Sears Holdings Corp
AP Field Dir - Nationwide
Downing & Downing
United States
Downing & Downing
Director of LP
A'gaci
San Antonio, TX
A'gaci
Director of LP
Lane Bryant
Columbus, OH
LinkedIn
Director of LP
PacSun
Anaheim, CA
PacSun
LP Director
Don Roberto Jewelers
San Clemente, CA
Don Roberto Jewelers
Director, LP Operations
Dick's Sporting Goods
Pittsburgh, PA
Dick's Sporting Goods
Director of AP, Corporate
Dollar General
Nashville, TN
Dollar General
VP Supply Chain, LP & Safety
Ross Stores
Ft. Mill, SC
Ross Stores
Director of Safety
Academy Sports & Outdoors

Houston, TX

Academy Sports & Outdoors


Dir, Pharmacy LP
Rite Aid
Camp Hill, PA
Rite Aid
LP Corporate Sr Mgr
JC Penney
Dallas, TX
JC Penney
NEW TODAY Corporate LP Mgr
St. John Knits
Irvine, CA
St. John Knits
LP Manager
Dunkin' Brands
Chicago, IL
Dunkin' Brands
ORC Investigator
Kroger
Cincinnati, OH
Kroger
Sr Retail AP Specialist
REI
Bloomington, MN
REI
Supervisor, LP
Ascena Retail Group, Inc
Pataskala, OH
Ascena Retail Group, Inc
Implementation Expert/Project Mgr
LP Software
Worth, IL
LP Software
Sales Representative
NuTech National
Maitland, FL
NuTech National

Limited Time Only - Post Your Multi-Unit LP jobs for FREE - Learn More Here

Daily Job Alerts


Appearing One Day Only
View our Internet Jobs Archives here
Area LP Manager
Ross Stores
Nashville, TN
Ross Stores
LP Supervisor
JC Penney
Biloxi, MS
JC Penney
LP Specialist
Food 4 Less
Fresno, CA
Kroger
Dept Mgr LP & Safety
Lowe's
Shallotte, NC
Lowe's
Dept Mgr LP & Safety
Lowe's
Wilkes Barre, PA
Lowe's
Dept Mgr LP & Safety
Lowe's
Pascagoula, MS
Lowe's
AP Manager in Training
Walmart
Huntington Beach, CA
Wal-Mart
AP Manager in Training
Walmart
Anaheim, CA
Wal-Mart
LP Manager Hrly
Sears
Chillicothe, OH
Sears Holdings Corp
LP Manager Hrly
Kmart
Griffith, IN
Sears Holdings Corp
AP Team Leader
Target
Raleigh, NC
Target
DC LP Lead Specialist
HomeGoods
Bloomfield, CT
TJX Companies
District LP Mgr
Nike
Kansas City, KS
Nike
Regional LP Mgr
T-Mobile
Downers Grove, IL
T-Mobile
AP/LP Mgr
Macy's
Ann Arbor, MI
Macy's



Home of the Industry's Original
On the Move

Lisa Kennedy was promoted to Asset Protection Manager for the Los Angeles Metro Area based in Beverly Hills, CA for Louis Vuitton Americas.
Lara Foreman was named Asset Protection Manager for the South Coast Plaza Global Store in Costa Mesa, CA for Louis Vuitton Americas.

Post Your New Job or Promotion!
See all the Industry Movement

Your Career
Sponsor this section of the Daily
How Stress and Anxiety Can Fuel Peak Performance One of the most important findings in recent research is that stress doesn't necessarily damage your health and productivity. It could be the boost you need to get things done. The key is to view it as helpful, not harmful. It's your rocket fuel

3 Tips to Get More Done When You Travel Traveling for business can open up incredible opportunities but in the short-term, getting things done can be quite challenging. While you're on the road, there are ways to still accomplish your tasks. Here are some things you can try. Board last

The World's Easiest Way to Be More Productive Taking lots of small breaks may not sound like the best way to accomplish all your tasks, but according to research, it is a great way to get more done. If you have just 40 seconds for this activity, it is enough time to refresh your brain and recharge your batteries. The power of nature

4 Weird Time-Saving Habits of Highly Successful People All it could take is some small tweaks to your routine to make your day even more efficient. It could mean just making coffee at home instead of running to your favorite joint, or replying to emails in one fell swoop. Here are some other tips to help save some time. What's your RTI?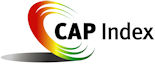 Tip of the Day
Sponsored by Vector Security
Education is a broad term usually defined by an individual as a singular focus with an end result that oftentimes stagnates the brain and limits horizons. Reaching milestones is incredibly important, but keeping your curiosity and wonderment is the key to reaching beyond. No singular degree or certification will bring you the success – it merely opens the door to more learning and the realization that if you don't know something, you go find someone who does and learn it from them.
Just a Thought,
Gus





Upcoming Events
---
Recruiting?
Get your job e-mailed to everyone... everyday
Post on our Featured Jobs Board!
Reach your target audience in 2015 every day!
Request our 2015 Media Kit
update account / change e-mail
unsubscribe FEEDBACK
www.downing-downing.com

Advertise With The D&D Daily




36615 Vine Street, Suite 103
Willoughby, OH 44094
440.942.0671
copyright 2009-2019
all rights reserved globally