The D&D Daily Mobile Edition
LP, AP & IT Security's #1 News Source



---
#9 LP Episode

Critical Incident Management -
Technology - Response

Pat McEvoy, Sr. Director of Asset Protection Administration, Hudson's Bay Company

Bryan Granata, Sr. Director Asset Protection,
Hudson's Bay Company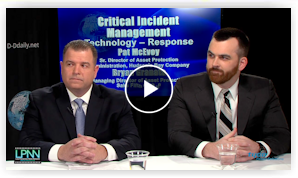 Filmed 'Live in NYC' 2018 at the NRF Big Show
---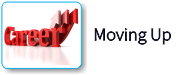 ---
Curtis Leininger promoted to Director of Loss Prevention - West for ULTA Beauty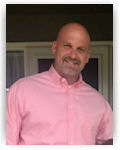 Previously, Curtis was a Regional LP Manager for the retailer for over three years. Throughout his 20+ years in the industry, Curtis has held various loss prevention roles such retailers as Lowe's (Division LP, Safety & Haz-Mat Director, Regional LP, Safety & Haz-Mat Director, and District & Area LP Managers) and Robinsons-May (LP Manager). He was also a Squad Leader in the US Army. Congratulations Curtis!

Dave Harben, CFI promoted to Director, Asset Protection (Western US) for Ascena Retail Group

Previously, Dave was the Enterprise Leader of Asset Protection for the retailer. During his over 8 years with Ascena Retail Group, Dave has held such roles as Senior Regional LP Manager and Regional LP Manager. He was also a Regional LP Manager for Charming Shoppes, LP Field Auditor and Market Investigator for Nike, AP Manager for Saks Fifth Avenue, AP Technician and Senior AP Specialist for Target, LP Investigator for Von Maur and LP Detective for Parisian. Dave earned his Bachelors Degree in Criminal Justice and Criminology from Ball State University. Congratulations Dave!

See All the Executives 'Moving Up' Here

Submit Your New Corporate Hires/Promotions or New Position




---

ADT Awarded $4 Million, including Punitive Damages, in Lawsuit Against Alder


ADT (NYSE: ADT), a leading provider of monitored security and interactive home and business automation solutions in the United States and Canada, today announced that the Company was awarded $3 million in compensatory damages and $1 million in punitive damages against Alder Holdings LLC, a Utah-based company.

ADT filed an unfair competition lawsuit against Alder for deceptive sales practices. The jury in the case returned a verdict in favor of ADT, finding that Alder engaged in, and was liable for, deceptive sales practices that misled hundreds of ADT customers. The case was tried in May 2019 in the U.S. District Court for the Southern District of Florida.

In line with its commitment to fight deceptive sales practices, ADT has filed multiple lawsuits over recent years against security companies engaged in deceptive practices, and has obtained several permanent injunctions and recovered millions of dollars in settlements. ADT currently has a separate lawsuit pending against Alder for its failure to pay more than $2 million under the terms of a 2017 settlement agreement. adt.com

---

NASP Continues the Expansion of its Advisory Committee


As part of its 30th anniversary celebration and ongoing evolution, the National Association for Shoplifting Prevention (NASP) continues to expand its Advisory Committee with the addition of Scott Glenn, Vice President, Asset Protection for The Home Depot and John Matas Jr., Senior Director, Asset Protection Investigations and ORC, Macy's, Inc. This latest expansion further supports the organization's focus on connecting retailers and criminal justice to support collaborative efforts to reduce shoplifter recidivism, which, in addition to saving police, prosecutor and retail resources, will reduce ongoing theft activity and improve safety in stores and communities alike. Read More Here

---

As Sonitrol Celebrates a 55th Anniversary, 2019 Brings New Franchises and Expansions on Current Markets in Several States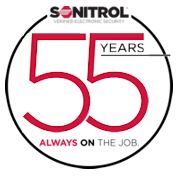 Over a fifteen-month period, Sonitrol has opened new franchises and expanded current markets in eight states including Illinois, Indiana, Kentucky, Ohio, Connecticut, Massachusetts, California and Florida. The expansion of current markets where Sonitrol has a footprint assists in the growth of the Sonitrol brand and secure more businesses with the best in verified electronic security, keeping our communities safe and keeping more criminals off the streets. sonitrol.com


---
Palmer of Palmer Recovery Attorneys to surrender license
A matter that has had an incredible impact on the entire civil recovery effort nationwide regretfully.

James Palmer admitted to the Florida Bar since October 1984 had petitioned the Florida Supreme to accept the disciplinary revocation of his law license. Palmer's petition comes as a result of an extensive Bar investigation into his Civil Recovery firm based in Central Florida. The initial complaint filed by the Florida Bar against Palmer in September 2018 and identifies numerous unregistered trust and operating accounts were being utilized to move client funds. The complaint identified over $2,000,000 in loans taken to cover distribution shortfalls of client funds. As a result of the revocation of his license (disbarment) Palmer can no longer practice law, hold himself out as an attorney, or associate in any form with any legal practice including his existing practice Palmer Recovery Attorneys.

Public Record:

https://efactssc-public.flcourts.org/casedocuments/2018/1599/2018-1599_petition_70897_complaint.pdf

https://efactssc-public.flcourts.org/casedocuments/2019/711/2019-711_petition_73113_petition2ddisciplinary20revocation.pdf

https://efactssc-public.flcourts.org/casedocuments/2019/711/2019-711_response_52909_response.pdf
3 Senior Facebook Security Leaders Out
Investigations in Finances & Misconduct
3rd Party Allied Universal Employees
Three senior employees of Facebook's on-site corporate security contractor have left the firm amid investigations into potential financial irregularities and allegations of misconduct.

Eric Coffey, Jodi Becker, and Mike Nishita, three contractors who work for Allied Universal, a firm that provides the Silicon Valley social-networking firm with much of its corporate-security workforce, are no longer employed at the company.

Facebook launched an investigation into finances relating to the Allied Universal contract, which is worth $110 million a year, and the firm's allocation of bonus points for employees that can be redeemed for gadgets, flights, hotel rooms, and other items.

Coffey worked as a national account-portfolio manager for Allied Universal, Becker was a director of operations, and Nishita was a program product manager; all were part of the senior leadership working on the Facebook account, working out of a building at Facebook's Menlo Park, California, headquarters. The trio's exit comes after Coffey and Becker were suspended in May.

As of Tuesday, all three were no longer employed at Allied Universal, the firm confirmed without providing further details.

In an emailed statement, the Allied Universal spokesperson Vanessa Showalter said: "Allied Universal takes very seriously all reports of violations of our standards of conduct. Our #1 goal is to ensure that we uphold high standards of security services within our communities with care and professionalism. As this is an ongoing investigation, we are unable to provide more details at this time."

The parallel investigations by Facebook and Allied Universal also involve allegations of a hostile work environment.

Sources said one of the suspended workers acted in an aggressive manner - swearing at other workers, carrying a knife, and drinking in the workplace. businesinsider.com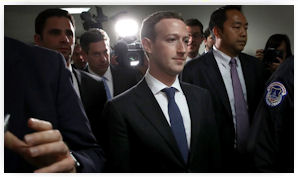 Congress Spurs Amazon, eBay to Crack Down on Counterfeits
- House lawmakers hold meeting to discuss best practices to stop counterfeit sales
- Nike, Home Depot and other U.S. companies invited to participate
Amazon.com Inc., eBay Inc. and other companies headed to Capitol Hill June 4 for a closed-door meeting with House lawmakers on ways to block online counterfeit goods from flowing into the U.S.

Nike Inc. and Home Depot Inc. are also among the companies joining the meeting organized by Reps. Hank Johnson (D-Ga.), chairman of the House Judiciary's Subcommittee on Courts, Intellectual Property and the Internet, Martha Roby (R-Ala.), the subcommittee's ranking member, and Doug Collins (R-Ga.), the full committee's ranking member, according to a statement obtained by Bloomberg Law.

The meeting is aimed at helping U.S. retailers and brands voluntarily come up with best practices to protect trademarks and consumers, according to the statement.

Despite the companies' efforts to take down counterfeit listings, consumer safety groups and merchants complain that knockoffs still make their way to consumers. House lawmakers are ramping up efforts to engage U.S. brands and e-commerce businesses to address the issue of counterfeits that may threaten consumer safety and compromise the brand value of U.S. businesses. bloomberglaw.com

DEA Raids 5 Rite Aids
Mansfield, OH: Federal agents execute search warrants at several Rite Aid pharmacies
Agents with the DEA executed warrants search warrants on Tuesday at five Northeast Ohio pharmacies as part of what appears to be a far-reaching investigation into the practice of dispensing of prescription medications.

The DEA was not revealing much on Tuesday about the details of the investigation other than to say it related to suspected "irregularities in dispensing practices." Federal law does not require a pharmacist to dispense a prescription of doubtful, questionable or suspicious origin. fox8.com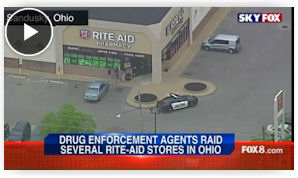 Sephora: We're Closing For Diversity Training, But Not Because Of The SZA Tweet
The company won points on social media for appearing to be taking forceful action after an embarrassing instance of racial profiling. It then lost those points by maintaining the closings and workshops had been planned long before the SZA tweet, and for only devoting one hour to the training.

The store closings on June 5, and the staff workshops, the company said, were planned long before the SZA incident, as part of the launch of its "We Belong to Something Beautiful" campaign." forbes.com

Bernie Sanders calls out Walmart executives during their annual meeting
Sen. Bernie Sanders stopped in Arkansas Wednesday to blast Walmart executives during their annual meeting with shareholders. Employees at America's largest retailer want a seat on Walmart's board of directors, and they're hoping the high-profile presidential candidate will help them make their case.

Publicly shaming billionaires and CEOs for underpaying workers is a signature Sanders move. Amazon CEO Jeff Bezos and Sears chief executive Eddie Lampert are frequent targets. Sanders's appearance at Walmart's annual shindig in Arkansas will give him a chance to call out the worst offender in his book: the Walton family, who own about half of Walmart's shares.

While Walmart raised minimum pay to $11 an hour last year, it still lags behind competitors like Target and Amazon. vox.com

Employers Adjust to Salary-History Bans
Laws forbidding questions about past pay are spreading across the U.S.
The number of states and cities banning employers from asking job seekers to reveal their salary history is growing so fast that two states, Michigan and Wisconsin, have reacted by passing a ban against such bans.

Those moves are bucking a much broader trend, however, as 15 states and several localities now have some form of prohibition against salary-history questions.

"Best practice is to have one approach for handling salary negotiations." "Shift the conversation to the candidate's salary expectations rather than salary history, then move on to focus on the candidate's skill set and qualifications for the role," she advised.

In a strong job market, "it can be better to be forthcoming with salary ranges and what the company feels is the market value of the job," said Carolina King, chief people officer for recruiting firm Lucas Group in Atlanta. This allows candidates to disclose their salary expectations before they get too far into the recruiting process.

"The attention should be on the quality of the candidate's skill set," Cowper said. "The primary focus is finding a candidate who is the right fit," not necessarily someone with the right salary history. Hiring managers, HR professionals and recruiting firms may need to adjust their interview and screening practices to comply with salary-history bans, including by identifying questions they should and should not ask during interviews.

Becoming Transparent - Eliminating Questions, Creating Respect shrm.org

The Mall Meltdown Continues
Retailers' earnings season has gone from bad to worse. The bleeding intensified last week, with shares of Abercrombie & Fitch plummeting 26%. PVH Corp., owner of brands including Van Heusen, Tommy Hilfilger, and Calvin Klein, dropped 10%. J.Jill was down a jaw-dropping 53% and on Friday, Gap Inc. slid 9%. It is hard to miss what all of these retailers have in common: They are mall-based.

While retailers posted generally strong numbers in 2018, raising hopes of a retail renaissance, this year has seen a reversion to the pre-2018 trend: department stores and mall-based retailers giving up share to discount stores and e-commerce. The perceived renaissance now seems to have been largely a function of lean inventories, not an actual increase in demand. Now inventory is high again, and retailers are resorting to promotions.

Many of these retailers are scrambling to restructure. Investors should expect more announcements of this sort and much more restructuring. Whether such plans will actually succeed remains to be seen. At some point, investors will have to contend with the fact that for some retailers, restructuring can only fix so much. wsj.com


---
Senior LP/AP Jobs Market
Goodwill Columbus posts Director, Risk Management job - Based in Columbus, OH
Will develop and enforce strategies to mitigate organizational risk, including but not limited to loss prevention, workplace injuries, third party injuries, and regulatory and policy non-compliance. Increase employee, participant and visitor safety by promoting and enhancing a culture of safety. Manage and provide leadership to compliance and loss prevention personnel. dayforcehcm.com

Senior LP Job Postings Removed from Website
---

Microsoft closes its 'specialty stores' in mall kiosks

Amazon's helping police build a surveillance network with Ring doorbells


Quarterly Results

American Eagle Q1 comp's up 6%, net revenue up 8%
Game Stop Q1 comp's down 10.3%, sales down 13.3%
---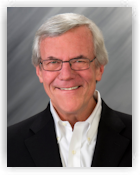 Daily Publisher, Gus Downing, to Keynote CLEAR ORC Conference
in San Diego

U.S.'s Only National ORC Association

A Bird's Eye View From 35,000 Feet

From Mom & Pops to the Russians & Cartels

ORC has evolved & grown with technology and extends well beyond the 90's definition

The History, the Trends, the New Definition,
the $$$ Great Debate

The Ongoing Battle - The Nationwide Collaborative Effort - The Tools & Technology
Gus' participation sponsored by:


---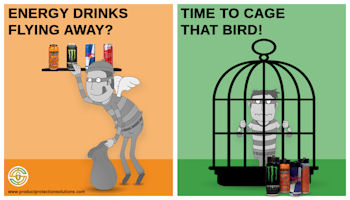 ---

---
Spotlight on NuTech National
DINNER IS ON US!
Join NuTech NaTional for dinner during NRF PROTECT at McCormick and Schmick's Grill Anaheim on June 12. Space is limited.

You Must RSVP to: melissa@nutechnational.com or 407-709-3360.

Visit us at Booth #625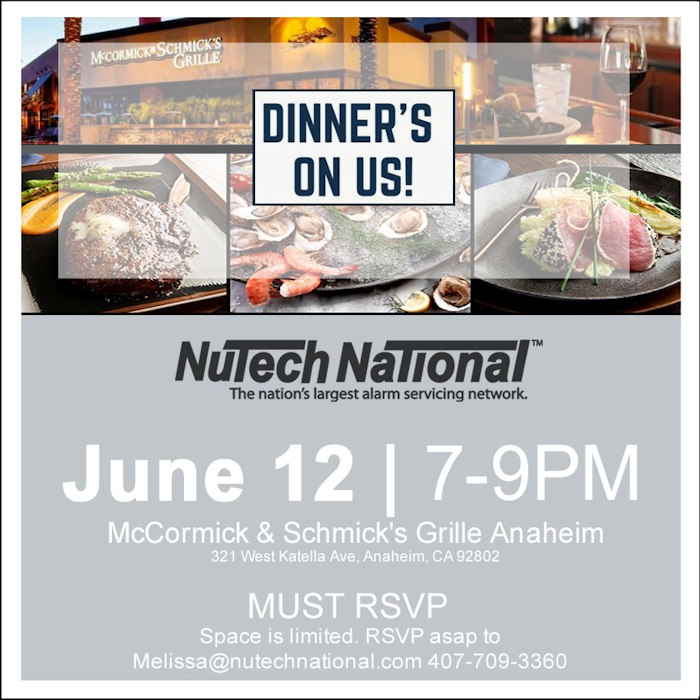 ---


3rd Party Payment Processor Backdoor
Testing Companies Being Singled Out by 1 Hacker
7.7M LabCorp Records - Same Hack Hit Quest
LabCorp is the latest laboratory testing giant this week to confirm it's affected by the same third-party data breach.

The Burlington, North Carolina-based medical giant said 7.7 million patients had their personal and financial data stolen by hackers, which hit the payment pages of the American Medical Collection Agency, a third-party vendor that processes payments for LabCorp and other companies.

The admission comes a day after Quest Diagnostics around 11.9 million patients had their data stolen.

The total number of patients affected by the AMCA payments page breach stands at just shy of 20 million. Given the company provides payment and bill collection services to a broad range of businesses, we may see similar notices dropping in the near future. techcrunch.com

Cybersecurity: One in three breaches are caused by unpatched vulnerabilities
Software vendors are constantly publishing new patches to fix problems in software that they have sold. It's then up to the users of the software to apply the patches -- or else risk leaving themselves open to attack via the backdoors that the vendors failed to spot when building the product in the first place.

But the sheer volume of patches, with many vendors publishing new fixes on a monthly basis, and the need to test those patches to ensure that they don't cause other unexpected problems, means that there's often a delay in getting systems secured. That leaves a gap that hackers can exploit.

One in three IT professionals (34%) in Europe admitted that their organization had been breached as a result of an unpatched vulnerability (higher than the average of 27%) according to a survey by security company Tripwire.

Finding the stuff that needs patching can be a challenge: 59% of respondents said they can detect new hardware and software on their network within hours, but it's a difficult manual effort for many, with 35% saying less than half of their assets are discovered automatically. zdnet.com

How Today's Cybercriminals Sneak into Your Inbox
Between Oct. 2018 and March 2019, researchers with the Cofense Phishing Defense Center analyzed 31,429 malicious emails. At 23,195, credential phishing attacks fueled the bulk of emailed cyberattacks, followed by malware delivery (4,835), BEC (2,681), and scams (718). Subtle tactics like changing file types, or using shortened URLs, are giving hackers a hand.

"We do continue to see them evolve with simple adjustments," says Cofense co-founder and CTO Aaron Higbee. Credential-phishing emails using fake log-in pages are tough to stop at the gateway because often associated infrastructure doesn't seem malicious. Some campaigns, to disguise malintent, send emails from genuine Office 365 tenants using already compromised credentials or legitimate accounts – and a fake login page hosted on Microsoft infrastructure is "nearly impossible" to distinguish. darkreading.com

Shoppers reluctant to swap passwords for biometrics, Paysafe
53% of UK shoppers are worried that the shift to biometrics to authenticate online payments will dramatically increase the amount of identity fraud, according to research by Paysafe.

The company surveyed 6,197 consumers from the US, UK, Canada, Germany, Austria and Bulgaria. 79% still favour passwords. 68% expressed concern about paying for goods or services without being asked for a password, and only 40% believe that biometrics are more secure than other authentication methods. retailtechinnovationhub.com

Over 90% of data transactions on IoT devices are unencrypted

2.8 Billion US Consumer Records Lost in 2018


---
Manitoba liquor thefts drop 23% since security measures introduced in March
55% reduction in shrinkage, 20% increase in theft-related arrests
Manitoba Liquor and Lotteries says its plan to combat rampant liquor store thefts is working. The Crown corp announced sweeping changes to the way it handles security in its stores in late March, a move MBLL president and CEO Peter Hak said Thursday has resulted in a 23% reduction in theft and robbery incidents.

"While these are still early results, we are cautiously optimistic they are trending in the right direction," Hak said, adding that the increased security efforts have also produced a 20% uptick in theft-related arrests made and a 55% reduction in shrinkage, or costs to Liquor Marts because of bottle theft.

Liquor stores across the city saw more than a 300% increase in thefts — some 2,600 incidents — in 2018, a drastic increase from the roughly 650 the year prior. This drew criticism from both police and the Manitoba Government and General Employees' Union. winnipegsun.com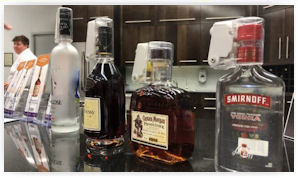 LCBO robbery raises red flags about alcohol privatization: OPSEU
"This is a matter of life and death"
OPSEU President Warren (Smokey) Thomas is raising red flags about the privatization of alcohol after a security guard was injured during a robbery at a Thunder Bay LCBO this week.

"LCBO employees keep our communities safe," said Thomas. "They are professionals who take social responsibility seriously. If folks think alcohol thefts are bad now, just imagine the dangers when there's booze on the shelf at your corner store, but no security; just an untrained clerk behind the counter."

"It's why the government should focus its efforts and invest in properly-trained security. This guard was trying to do his duty, but no employee should be asked to put their health and safety – or even their life – on the line without the appropriate resources."

"This is a matter of life and death," said OPSEU First Vice-President/Treasurer Eduardo (Eddy) Almeida. "We need to invest in a steady and highly-trained workforce within the LCBO, not dump this security disaster off to the private sector, where employers often cut corners in order to cut costs. newswire.ca
---
Firms in Canada targeted with increasingly sophisticated phishing techniques
Canadians are three times more likely to download malware
Fraudsters have become creative in disguising email that contains dangerous links and attachments and Canadian firms may be falling for the scams more often than those in other countries.

A recent Proofpoint analysis found nearly 100 criminal cyber campaigns that targeted Canada between Jan. 1 and May 1 this year, in addition to thousands of other generic campaigns that reached Canada through the internet. One type of malware noted by Proofpoint was DanaBot, which has been used to send out Canada Post-themed lures.

The danger for people who get such emails is that they may download software that could grab passwords, or send more fraudulent spam messages to reach more victims, or lock out access to system files. David Masson, the Canada country manager for Darktrace — a cybersecurity firm — agrees that spoofing scams that hijack well-known brands are quite common internationally and Canada's experience is similar.

But Masson said a Darktrace analysis last year found its Canadian clients were about three times as likely to download malware compared with clients in other countries.

Once fraudsters have figured out a key person's password, they can wreak havoc on a company by impersonating a supervisor and instructing a staff member to redirect the payroll or other payments to a different account. financialpost.com

In Case You Missed It: Canada's Not Prosecuting
"Shoplifting and other petty-crime cases are being dropped by courts"
'Our justice system is crumbling both on a federal level and provincial level'

Across Canada, people accused of petty crimes like shoplifting, minor assault and fraud are walking free - because the justice system doesn't have time to deal with their cases, as it struggles to move more serious crimes through the courts.

"At some point, we have to make a decision: what crimes do you want us not to prosecute?" said Rick Woodburn, president of Canadian Association of Crown Counsel, whose organization represents 7,500 Crowns across the country.

"And as you can see, it starts falling off the bottom. And sooner or later, we're going to decriminalize, because we're not prosecuting certain types of offences." cbc.ca
Chief Operating Officer for Canadian Cyber Threat Exchange (CCTX) in Ottawa
The COO will report to the Executive Director and will have executive responsibility for the CCTX's operations including operational performance, sales/marketing and finance, member services, development of products and services, and supplier management.

The Canadian Cyber Threat Exchange (CCTX) is Canada's only cyber threat collaboration forum and source of cyber threat intelligence. It was created to build a secure Canada where all organizations, both private and public, collaborate to reduce cyber security risks. cctv.ca
---
Canada Store Openings & Expansions
● Ulta gears up to launch stores, e-commerce in Canada
● Fashion platform Poshmark launches in Canada
● Two new Glamour Secrets Beauty Bar locations coming to Ottawa region
● Winners set to open in Victoria's Bay Centre
● Jasper, Fort McMurray and Lac La Biche to get pot shops after licence moratorium ends
● JFurla Secures 1st Canadian Store Location as it Launches Retail Expansion
● JA Popular Toronto Based Menswear Store Has Finally Opened At Square One
● JRen's Pets comes to Halifax and Dartmouth
● JCloud Nine Pajamas opens first Calgary-area store

Walmart bets on click-and-collect in Canada

Canada's Indigo to refresh general merchandise retail

Unfashionable fakes: How to protect yourself from counterfeit goods online

Retailers Among Canada's Most Trusted Brands: Study

(Update) Halifax, NS: Mall mass killing plotter Lindsay Souvannarath loses life sentence appeal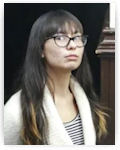 The Nova Scotia Court of Appeal has dismissed a U.S. woman's appeal of the life sentence she received for her role in a foiled plot to stage a mass killing at a Halifax mall in February 2015. Lindsay Kanittha Souvannarath, 27, of Geneva, Ill., pleaded guilty in Nova Scotia Supreme Court in April 2017 to a charge of conspiracy to commit murder. In April 2018, she was sentenced to life in prison with no parole eligibility for 10 years. thechronicleherald.ca

Edmonton, AB: Woman arrested in dozens of city liquor store robberies;
More than 30 liquor thefts since August 2018
Edmonton police have arrested a woman wanted on outstanding warrants after a string of liquor store robberies across the city. The woman is believed to have been involved in more than 30 liquor store thefts since August 2018. Valynda Davis was arrested for 44 outstanding warrants including possession of a dangerous weapon and theft under $5,000. She has also been charged with three counts of theft under $5,000 and a breach of probation. edmontonsun.com

Winnipeg, MB: Man arrested after beating store owner with walking stick
Police say the owner of a convenience store attempted to confront the suspect over a broken window. The suspect then took the owner's walking stick and began beating him with it, according to police. A man in his 50s was injured and taken to hospital. globalnews.ca

Kingston, ON: Man accused of threatening to shoot store employee after theft

Winnipeg, MB: Teen sentenced for shoplifting spree; Hit Shopper Drug Mart, 7-Eleven & C-Store

Barrie, ON: 2 face charges following reported theft at Joe's No Frills

---

Robberies & Burglaries

● Beer & Wine Store - Nanoose Bay, BC - Armed Robbery
● Circle K - Thunder Bay, ON - Armed Robbery (May St.)
● Circle K - Thunder Bay, ON - Armed Robbery (Simpson St.)
● LCBO - Thunder Bay, ON - Robbery
● Undisclosed Store - Kingston, ON - Armed Robbery threat
● 7-Eleven - Victoria, BC - Armed Robbery (Burnside Rd.)
● 7-Eleven - Victoria, BC - Armed Robbery (Carey Rd.)


---

Is the Fight Against Bot Ad Fraud Succeeding?
Here's some good news for marketers: The amount of advertising spend lost to online bot fraud is declining, according to a recent report from White Ops and the Association of National Advertisers (ANA).

The report was based on data from the digital campaigns of 50 ANA members. The researchers examined more than 2,400 campaigns that ran across more than 600,000 domains (search and social bot fraud were not part of the analysis).

Some $5.8 billion of ad spend is expected to be lost globally to online bots this year, down from $6.5 billion in 2017, when the researchers last examined the issue. That 11% decline is particularly noteworthy because digital ad spend increased 25% globally between 2017 and 2019.

The researchers say the success in combating online bot ad fraud is being driven by a range of factors, including efforts to dismantle bot networks, more purchasing of advertising via programmatic networks with built-in fraud prevention measures, and innovations such as ads.txt that reduce spoofing.

The researchers found that although bot attempts account for 20-35% of ad online impressions, the amount of fraud that gets through and gets paid for is much smaller. Some 8% of desktop display ad impressions are estimated to be successful bot fraud, down from 9% in 2017, and 14% of desktop video ad impressions are estimated to be successful bot fraud, down from 22% in 2017. marketingprofs.com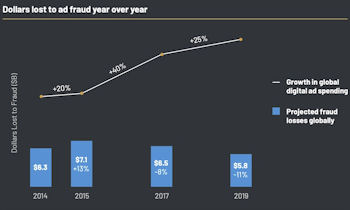 Brands Prioritizing Digital Trust and Safety See Growth
More than half of consumers are concerned about falling victim to payment fraud, according to the results of a new survey looking at fraud trends across e-commerce published by Sift.

Of the 2,000 U.S. consumers who participated in the study, 56 percent confessed that they are most concerned about payment fraud, while only 17 percent feel that the brands they engage with are equipped to protect against fraud. Consumer trust does have an impact on e-commerce businesses, with survey analysis showing growth for those brands that prioritize trust and safety. These e-merchants are able to leverage new revenue opportunities while providing increased customer satisfaction, without risk, according to a May 22 press release. cardnotpresent.com

82% of Consumers Shop, Review Products Online Before Purchasing in Store, Says BRP Report

Amazon to open 10 pop-up shops on British high streets
Help small start-ups expand their business

Stripe offers chargeback protection service
---

---
Multi-State ID Gang Hit 80+ Times Causing $150,000 in Losses
Central Ohio Identity Theft Ring Leader Gets 60 Months Fed. Prison
Hitting Best Buy, Elder Beerman, Buckle, Menard's, Meijer, Cabela's, & More
McCauley provided false identification cards containing the victims' information but actually bearing photographs of the co-defendants who were "shoppers." The group would travel to various clothing and electronics retail stores in the Southern District of Ohio and elsewhere, including Indiana and Pennsylvania.

The group would review the victims' credit history reports and personal information prior to arrival at the retail stores so the defendants could answer any qualifying questions that the stores used to screen credit applicants. The group opened new and used existing lines of credit on approximately 80 separate occasions causing $150,000 of loss from the retailers.

The other defendants charged in this case include Deangelo D. Simms, 26, of Reynoldsburg, Ohio; Shirley M. Dillen, 43, of Westerville, Ohio; Julie E. Ring, 38, of Columbus, Ohio and Robert S. Tingler, 32, of Columbus, Ohio. Tingler has been sentenced to 24 months in prison and was ordered to pay approximately $7,400 in restitution. Dillen has been sentenced to five years of probation and ordered to pay approximately $4,300 in restitution. Ring has been sentenced to three years of probation and ordered to pay nearly $2,000 in restitution. justice.gov

$19 million worth of iPhones stolen in massive identity theft scam
The long-running operation was allegedly carried out by a New York-based gang who was finally caught after seven years.

Over the past seven years, a New York City-based fraud ring allegedly stole more than $19 million worth of iPhones by posing as cellphone subscribers to get new devices at little or no cost. The six people authorities say ran the ring would then sell the stolen phones on the black market, getting away with the scam for years . Associates using fake IDs and counterfeit debit cards went to mobile phone stores and posed as the legitimate account holders, looking to upgrade to new phones on their existing accounts. They would spread payments out over many months, which would come as a surprise on the actual customer's next bill. By then, the scammers—and the devices—were already long gone.

It's likely that the scammers deliberately chose a payment plan for two reasons. First, because the down payment was small, it was likely to go through ok on the cloned card. Second, as the real customers wouldn't suddenly have a large amount being debited, it would probably take them longer to spot the fraudulent transactions. The police report says that the gang traveled throughout the US to obtain the phones. Since in or around 2014, the NYPD and the FBI have been investigating a group of individuals – the "Fraud Ring" – who operated in, among other places, the Southern District of New York, including the Bronx, Manhattan, and Westchester County. From at least 2012 to the present, the Fraud Ring perpetrated a wide-ranging scheme to obtain valuable, new electronic devices, predominantly Apple iPhones.

During the course of the conspiracy, the Fraud Ring fraudulently obtained more than $19 million worth of devices. To facilitate the scheme, the Fraud Ring traveled to approximately 34 different states, but often brought or shipped the fraudulently obtained cellphones back to the Bronx, where they regularly sold them through fencing operations. qz.com

Wilmington, DE: 5 C-Stores shut down in ORC Fencing Operation; targeting CVS and Walgreens
The investigation into a string of shoplifting incidents at city-based pharmacies has led to a joint operation with L & I to disrupt criminal activity and impose sanctions on businesses for various violations, officials said on Tuesday. Over the course of several weeks, Wilmington Police detected a trend of shoplifting incidents from various Walgreens and CVS locations throughout the City. Through the course of their investigation, police learned that some individuals responsible for shoplifting incidents in Wilmington were in communication with staff from various small businesses and markets throughout the city, police said.

Officials said WPD received intelligence that some of these stores provide details about items of interest, ordinarily soap, body wash, and deodorant, to individuals who then steal those items from pharmacies and bring them to these small businesses in exchange for approximately $1 per item. Those items are then resold to customers of those small businesses at a higher price, officials added. On June 3, authorities visited each location, where police located stolen merchandise bearing Walgreens or CVS labels at each of the five locations, according to police. Those items were seized. L&I officials identified additional violations, including those related to electrical, plumbing, structural issues, lack of appropriate city licenses, health licenses, certificates, and other infractions. L & I immediately ordered the closure of all five businesses pending compliance. nbcphiladelphia.com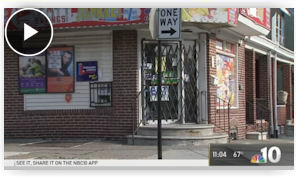 Myrtle Beach, SC: Five charged after Organized Retail Crime ring investigation in Horry County
Investigators with the Myrtle Beach Police Department along with the Horry County Police Department and the ATF Task Force began the investigation. Investigators secured a warrant for a home in the Conway section of Horry County. While executing the search warrant, many stolen items were recovered. Those items included: New merchandise valued at about $24,000, 9 rifles, 7 shotguns, Kawasaki side-by-side ATV, John Deere Zero-Turn Mower, Honda ATV, E-Z-Go Golf Cart and 7 trailers. wbtw.com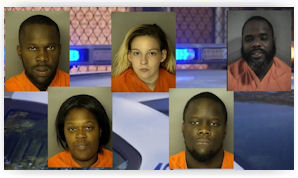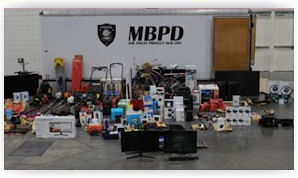 Winter Haven, FL: Police seek tips on shoplifting trio, hit Macy's for over $1,000

Lower Nazareth, PA: Police seek Kohl's shoplifter after $540 theft






---
None to report
Submit Your New Hires/Promotions
or New Position
See all the Industry Movement





Feature Your Job Here For 30 Days -
70% Aren't On the Boards
Post your job listing
---

Featured Job Spotlights


District Loss Prevention Manager
Eastern PA/NJ
The District Loss Prevention Manager ensures shrinkage control and improves safety in the stores through proper investigation and training. This position is responsible to provide feedback, guidance and protection for our Team Leaders and Associates. This role has oversight and responsibility for approximately 15-20 store locations...

Regional Asset Protection Manager
New York, NY
You will be key in assessing and reporting AP vulnerabilities, developing strategies to address vulnerabilities, have a high attention to detail and use critical thinking and good judgment to help make decisions and formulate solutions to work-related concerns...
NEW TODAY

Regional Asset Protection Manager
Denver, CO
You will be key in assessing and reporting AP vulnerabilities, developing strategies to address vulnerabilities, have a high attention to detail and use critical thinking and good judgment to help make decisions and formulate solutions to work-related concerns...

Regional Asset Protection Manager
Austin, TX
Responsible for supporting field operations execution of asset protection processes in an assigned regional area. Leads investigation and recovery for losses within assigned Region, and manages liaison with external and internal partners to mitigate and prevent further losses...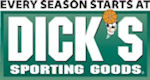 Manager of District Loss Prevention
Fresno, CA
You will be responsible for driving company objectives in profit and loss control, sales performance, customer satisfaction, and shrink results. District Loss Prevention Managers are responsible for leading Loss Prevention functions within a specific operations district and for collaborating with Store Operations and Human Resources in an effort to prevent company loss...

Area Loss Prevention Manager
Seattle WA, Portland OR, Salt Lake City UT
Our Area Loss Prevention Managers ensure safe and secure stores through the objective identification of loss and risk opportunities. Our Area Loss Prevention Managers plan and prioritize to provide an optimal customer experience to their portfolio of stores...

Field Loss Prevention Manager
Dallas, TX
● Manages and coordinates Loss Prevention and Safety Programs intended to protect Staples assets and ensure a safe work environment within Staples Retail locations
● Manages Loss Prevention initiatives and programs on facility levels which may include a combination of locations within a geographical area; travel required...

Manager, Asset Protection Fraud & Investigations
Westchester, IL
The Manager of Asset Protection Fraud and Investigations is responsible for the global enterprise hybrid -ecommerce, digital product and traditional fraud investigation program. Primary responsibilities include conduct and manage analytically driven fraud and loss investigations, evolve fraud mitigation platforms and initiatives; manage a team of ecommerce analysts and internal investigators, maintain case management and financial fraud reporting metrics...

Area Loss Prevention Manager
New York/New Jersey/Pennsylvania
Our Area Loss Prevention Managers ensure safe and secure stores through the objective identification of loss and risk opportunities. Our Area Loss Prevention Managers plan and prioritize to provide an optimal customer experience to their portfolio of stores. They thrive on supporting and building high performance teams that execute with excellence...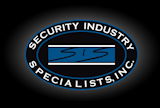 Security Industry Specialists, Inc. provides unique security solutions to some of the most successful names in business. Our clients include Fortune 500 companies, designer brands, international events, celebrities, and high-profile executives. You may not recognize our name, but that's part of the appeal. Our fantastic work is professional, private, and personal — for every client, every day.

We are currently looking for an experienced Loss Prevention Specialist - Undercover/Plain Clothes.

• Conduct undercover surveillance to detect and apprehend shoplifters
• Recover assets and/or make safe apprehensions
• Must be able to communicate with all levels of staff and management
• Get to create your schedule with your Supervisor

● Loss Prevention Specialist - Tukwila, WA
● Undercover/Plainclothes LP Specialist - San Jose, CA
● Loss Prevention Specialist - Miami, FL
● Loss Prevention Specialist - Minneapolis, MN
● Loss Prevention Specialist - Philadelphia, PA


Featured Jobs
---
JOB TITLE
COMPANY
CITY/STATE

D

ATE ADDED

Senior Vice President
SVP Asset Protection

Burlington Stores

Burlington, NJ

Feb. 25

Vice President
VP, Information Security Officer

DSW Inc.

Columbus, OH

March 4
VP, Security

Fox

Los Angeles, CA

April 1
VP Risk Management

Simon Property Group

Indianapolis, IN

Feb. 25
VP Loss Prevention

Williams-Sonoma Inc.

San Francisco, CA

April 4

Senior Director
Global Sr. Dir. of Information Security and Risk Management

Coty

New York, NY

March 1
Sr. Dir. Cyber Security Engineering & Operations
Staples
Framingham, MA
June 4

Director
Dir. Field AP
Advance Auto Parts
Raleigh, NC
May 2
Dir. of Risk Management

Bass Pro Shops

Springfield, MO

March 20
Dir. Insurance & Risk Management
BJ's Wholesale Club
Westborough, MA
May 21
Dir. Corp. Global Security & Brand Protection - Americas
Coty
New York, NY
May 2
Field AP Dir. - California
CVS Health
La Habra, CA
May 13
Dir. Asset Protection

Dollar General

Goodlettsville, TN

March 18
Dir. Risk Management
Goodwill Columbus
Columbus, OH
June 5
Dir. Risk Management
Goodwill Easter Seals
St. Paul, MN
April 16
Dir. Fraud Operations
Macy's
Mason, OH
May 30
Dir. Loss Prevention

Movado Group

Moonachie, NJ

Jan. 28
Dir. of Security Operations

Neiman Marcus Group

Irving, TX

April 2
Dir. Security Operations

Netflix

Los Angeles, CA

March 27
Dir. of Safety & AP
Otter Farm & Home Co-Op
Aldergrove, BC, CA
May 15
Dir. Asset Protection
Retail Business Services
Salisbury, NC
May 13
Dir. LP Business Intelligence

Ross Stores

Dublin, CA

March 6
Dir. Ross Investigations & Safety Center

Ross Stores

Dublin, CA

Nov. 29
Dir. LP and Safety
Staples Canada
Richmond Hill, ON, CA
May 2
Dir. Internal Audit - IT

Tapestry

New York, NY

Jan. 29
Dir. Inventory Accounting & Control
The RealReal
San Francisco, CA
May 30
Dir. Global Security and Safety

Visa

New York, NY

Feb. 25
Dir. Loss Prevention
Vitamin Shoppe
Secaucus, NJ
May 28
Dir. Corporate Security

WestRock

Atlanta, GA

April 1

Corporate/Senior Manager
Mgr.| Corporate Investigations - Retail Business Service

Ahold Delhaize USA

Salisbury, NC

July 17
Corporate Security Mgr.

Benjamin Moore

Montvale, NJ

March 20
Sr. Mgr. Corp. Security and Fire/Life Safety
Ross Stores
New York, NY
May 2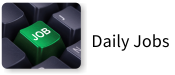 Click here
to see all LP/AP job postings from across the web, including single-unit, district and regional positions.




AAFES Dan Daniel
DC LP Teams - 1st Shift

SSP America LP Team



rePlanet LP Team


Academy Sports & Outdoors
DC LP Teams

Got a picture of your team on your cell phone? Send it to us!




---

Education is a broad term usually defined by an individual as a singular focus with an end result that oftentimes stagnates the brain and limits horizons. Reaching milestones is incredibly important, but keeping your curiosity and wonderment is the key to reaching beyond. No singular degree or certification will bring you the success – it merely opens the door to more learning and the realization that if you don't know something, you go find someone who does and learn it from them.
Just a Thought,
Gus



(content subject to approval)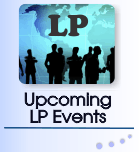 ---
Recruiting?
Get your job e-mailed to everyone... everyday
Post on our Featured Jobs Board!
Not getting the Daily?
Is it ending up in your spam folder?
Please make sure to add d-ddaily@downing-downing.com to your contact list, address book, trusted sender list, and/or company whitelist to ensure you receive our newsletter.
Want to know how? Read Here


36615 Vine Street, Suite 103
Willoughby, OH 44094
440.942.0671
copyright 2009-2019
all rights reserved globally