The D&D Daily Mobile Edition
June 10,

2015



The LP Industry's #1 News Source - Informing, Educating and Instilling a sense of community


Spotlight on Leadership

DSW Loss Prevention Embraces Change
in Department Re-Organization
By Mike Crissman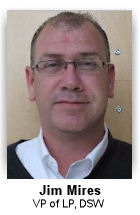 Jim Mires, Vice President of Loss Prevention for DSW, Inc, believes growth and embracing change are two of the most important factors when it comes to running a successful loss prevention program and helping others develop a knowledge base beyond their normal expertise. Earlier this year DSW did exactly that, with a reorganization of its LP department - swapping the roles of three senior-level LP executives, eliminating the District LPM position, expanding their investigative capabilities and defining role clarity in a way that supports growth long-term.

"As an LP profession, we should be focused on helping people learn and grow - even to the point of uncomfortability," Mires said. "At the end of the day, it's about the total value you add to the organization."

Mires himself went from LP to Store Operations in 2001, working as a District Manager for Old Navy and later at Pottery Barn Kids. He joined DSW in 2011 as Regional Director of Field Operations and made the move back to loss prevention in 2013 with his promotion to VP of LP. In the first few months on the job, Mires saw an LP department full of people who were great in their individual roles but didn't really know the roles of others. The field executives were always field executives. The home office executives were always home office executives.

Mires wanted to make his team more valuable, diverse in their knowledge base and wanted to challenge them to grow. And overall he wanted to support the strategic initiatives of DSW by aligning his group with the stakeholders of the company. With those goals in mind and Carrie McDermott, COO and EVP Sales & Operations, his superior's support, the following changes were made this past April:
David Holt (former Sr. Regional LP Manager) was named Sr. Manager of LP Operations. Jordan Rivchun (former Sr. Manager of Investigations) was named Sr. Regional LP Manager. And Matthew Brooks (former Manager of LP Operations) was named Sr. Manager of Investigations, all three of which are now based at DSW's corporate office in Columbus, Ohio.

"It's important for our people to learn and appreciate what each other does," said Mires, who, with these moves, challenged his team to exercise difference muscles and build new relationships. The response has been outstanding. "I'm so pleased with the way they've embraced their training, supported each other...I couldn't have imagined it going any better."

As a specialty footwear retailer, DSW operates 450 stores in 42 states, the District of Columbia and Puerto Rico. Still, Mires felt the company wasn't big enough yet to justify the District LP Manager position. With a need to expand and re-focus DSW's investigative capabilities, Mires transitioned the two DLPMs they had into Regional Investigators, giving DSW a total of five nationwide, with each focusing on internal and external investigations in their respective region. Their five regional investigators now aligned perfectly with their five operating regions and their five regional LPMs, providing more clearly defined responsibilities, cleaner lines of communication between the field and the home office, and actually increasing the productivity and impact of each executive.

"The reorganization wasn't about cuts," Mires said. "It was about continuing to grow in different ways. It was important to establish role clarity. The re-org allows DSW to be more responsive to the needs of the business."



With DSW rapidly growing, Mires says it's important for him to stay in tune with the company's growth and have LP positioned to support it. "It starts with the people," says Mires. "Our people need to be open to change, understand the bigger picture...You can't be resistant to change or you silo people," which in turn ends up stunting their growth and the impact of the LP program.

Of special note here is that the DSW LP team played a critical role in helping establish the New York Metro ORC Alliance and has always been engaged and highly motivated in the industry, with attending numerous trade show conferences and always being open to helping other LP executives. It's a great team and with new roles and strong leadership we're sure they'll continue to deliver great results for DSW, the LP industry, and for their own individual careers.
Good luck to the entire DSW LP team!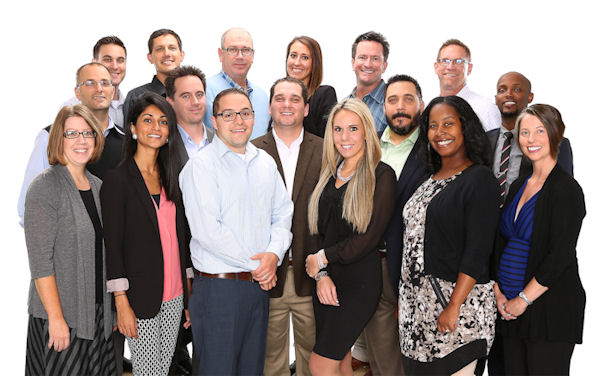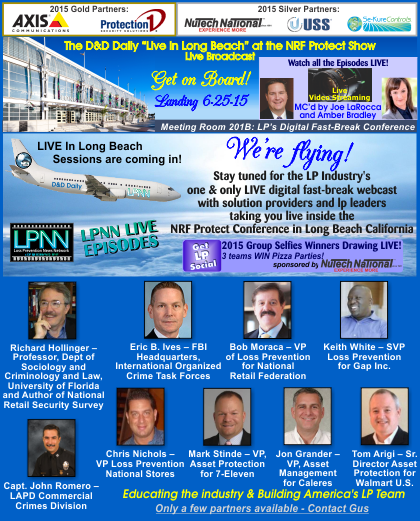 News Brief
Sponsored by WG Security Products, Inc.
RLPSA Continues Strong Growth; Welcomes New Members The only association dedicated to restaurant and food service loss prevention, security and risk professionals, the Restaurant Loss Prevention & Security Association (RLPSA), is proud to announce its distinguished new members.

RLPSA is excited to welcome Au Bon Pain, Bowlmor-AMF, Brinker International (Chili's, Maggiano's), Caribou Coffee Company (Einstein Bagel), The Cheesecake Factory, Denny's Corp., El Pollo Loco, Luby's Fuddruckers Restaurants, Southern California Pizza Co., and White Castle to its active community of professionals.

Interim RLPSA President, James Brussow, director of security for Dave & Buster's, Inc., welcomes the newest members and looks forward to working with the diverse business operations. "We are dedicated to sharing resources, expertise, and knowledge amongst our peer community. Together we find solutions to our challenges," he says.

RLPSA membership represents not only Loss Prevention and Security practitioners, but other professionals who have responsibilities for loss prevention, security, risk, asset protection and safety. Members recognize the importance of RLPSA to the food service industry and its commitment to providing the most extensive and up-to-date information to all members.

RLPSA Executive Director, Jim Forlenza, says, "RLPSA members pride themselves on sharing collective expertise, knowledge and solutions to the challenges LP and security professionals face every day - with a goal to make our members more efficient and successful in their jobs."

Adding to its ever-expanding membership roll makes RLPSA stronger and more versatile as it plans and schedules upcoming learning activities, training modules, and informational workshops. All members of RLPSA are featured on the RLPSA website at http://www.rlpsa.com/about-us/members/ and are encouraged to participate in its 36th annual conference in Las Vegas, August 2-5. View more information about RLPSA on their website, rlpsa.com

Ross Dress for Less Forces Calif. Security Bag Checks Class Action Into Arbitration A California judge on Tuesday tentatively sent to individual arbitration a putative class action alleging Ross Dress for Less Inc. didn't pay workers for time spent undergoing bag checks, saying the former employees who brought the suit signed valid arbitration agreements.

Three former Ross employees had filed class action claims and claims under the California Private Attorneys General Act alleging the clothing retailer unlawfully failed to pay them for security bag checks conducted before they left their stores. Los Angeles Superior Court Judge had earlier granted Ross' motions to compel individual arbitration of Veloz and Moreno's claims but denied arbitration as to Rodriguez which this court also now ordered.

The complaint alleges that Ross forced California workers to clock out for meal breaks or the end of their shifts before waiting for "loss prevention inspections" before they could leave stores, adding at least 10 minutes to their work day. These bag checks were a "term and condition of employment" and thus should have been paid, according to the complaint. According to Ross' briefing supporting its motion to compel arbitration, Judge Highberger can send all the plaintiffs into individual arbitration where their labor code disputes can be resolved, and the PAGA claim will be stayed to be handled in court after that arbitration is concluded. law360.com

Hertz Accused Of Using Illegal Applicant Screenings The Hertz Corp. was hit Tuesday with a putative class action in California federal court accusing the rental car giant of violating the Fair Credit Reporting Act by allegedly not following proper procedure when screening job applicants using consumer reports. Plaintiff Peter Lee said he was denied a job at Hertz after the company conducted an illegal background check on him. Hertz "systematically" violates the FCRA by failing to properly warn applicants in writing that it plans to procure a consumer report during the hiring process, by not providing them with a written description of their rights under the act, and failing to get the applicants' authorization to do the checks, the complaint said. law360.com

Whistleblower Says Walgreen Kept Up Fraud After FCA Deal Walgreen Co. continued fraudulently using gift cards to induce Medicare and Medicaid recipients to switch pharmacies after agreements settling two False Claims Act suits, according to a whistleblower who on Monday pushed a Tennessee federal court to keep his allegations alive. Whistleblower Andrew Hirt said the company continued to offer $25 gift cards to induce customers with subsidized prescription plans to switch after entering into an $8 million 2012 settlement meant to end the practice in a response to the drugstore giant's attempt to dismiss his suit for failing to allege new conduct. law360.com

UK, Netherlands top Euro freight thefts
The Transported Asset Protection Association (TAPA) says the UK and the Netherlands had the highest levels of reported crime in its Europe, Middle East and Africa (EMEA) region during the first quarter of 2015. TAPA's Incident Information Service (IIS) data indicates the two countries accounted for over 67 percent of the 206 reported or attempted freight thefts for the period. With 18 incidents valued at over $113,000 U.S. and a total of $15 million U.S. in three months, the average loss per event was $237,000 U.S. The UK recorded 70 cargo crimes in Q1 2015, a 133 percent rise over the same period in 2014 while the Netherlands saw a 17 percent increase year-on-year with 69 incidents. freightweek.org

American Apparel Ordered to Pay Over $3 Million in Arbitration in sexual harassment & defamation claims Arbitrators ordered retailer American Apparel Inc. APP -2.02 % to pay more than $3 million to resolve several claims of sexual harassment and defamation against the company and its former chief executive, Dov Charney, according to court documents. wsj.com

Five Below opening 9 stores in Florida June 12th

Quarterly Same Store Sales Results
Canada's Dollarama Q1 up 6.9% with sales up 13%
Hudson's Bay Company (HBC) Q1 comp's up 2.7% with revenue up 11.7%
Mattress Firm Q1 comp's up 1.3% with net sales up 68.7%
Gymboree Q1 comp's flat with net sales up 1.5%
All the news - One place - One Source - One Time
The D&D Daily respects your time
& doesn't filter retail's reality
Report Your News!
(content subject to approval)



European authorities bust 49 member cybercrime gang that hijacked business payments Police in several European countries arrested 49 suspected members of a gang they say broke into corporate email accounts, using them to divert payments from business customers. The gang's members, who were mainly from Nigeria, Cameroon and Spain, used malware and social engineering to compromise the computers of various large European companies. They then gained access to corporate email accounts and monitored them for payment-related communications from customers. cio.com net-security.org

What You Must Know to Talk about a Data Breach - A simple reference guide You don't have to know the technical details, but it's important to grasp big-picture issues so you can discuss them with key stakeholders. You are a de facto risk manager and communications specialist with a focus on the bottom line. Finance executives have an evolving role, and are more than ever concerned with new reputational risks - especially those related to IT security and data breaches, topics that are critical, emerging, and can be heavily complex and nuanced. Editor's Note: This is the best article and breakdown of what you should know and how to approach that we've seen put in simple terms and quick reference material. Too long to publish here, we would suggest reading this one. cfo.com

Cybercriminals increasingly target point of sales systems Hacked point-of-sale (PoS) terminals were responsible for 65 percent of the data compromises investigated by security firm Trustwave last year in North America, compared to only 10 percent in Europe, Middle East and Africa and 11 percent in the Asia and Pacific region. The difference between PoS breach numbers in North America and other regions is largely due to a payment card standard called EMV. In the U.S., where card track data and PoS systems remain the primary target, according to Trustwave's 2015 Global Security Report released Tuesday. While EMV, however, can control fraud, it does not provide complete security. It shifts fraud to transactions in which physical cards are not used, where cybercriminals have fewer options to extract cash. Companies should not assume that with chip-enabled cards the cardholder data is automatically safe and security should be ignored. Sixty-four percent of breaches in the retail sector involved the compromise of e-commerce environments, 27 percent point-of-sale systems and 9 percent corporate networks. csoonline.com

WiFi-enabled customer analytics helping Malls drive business back Since the e-commerce and ensuing mobile commerce boom, retailers and malls have been working hard to drive people into their stores and keep them there. Many have implemented innovative technology, including device detection and customer analytics software, to keep up with current shopping behavior trends to not only improve operations but also drive in-store sales.

Mall operators have unique demands as they provide services to both retailers and consumers. To breathe new life into its space, one major Silicon Valley shopping mall, spanning both open air and enclosed buildings across several city blocks, captures customer behavior information via WiFi access points (both within retail merchant stores and across the mall grounds) Once reliant on assumptions or sales data without context, this shopping mall now uses WiFi-enabled customer analytics to: 1) Improve operations based on visitor traffic (for better retail mix, employee coverage), 2. Help its merchants by providing better traffic flow data and visitor information, and 3. Keep close contact with loyal customers by providing Social Wi-Fi. chainstoreage.com

Kmart Data Breach Class Actions Denied MDL Consolidation The U.S. Judicial Panel on Multidistrict Litigation on Monday refused to consolidate five separate class actions accusing Kmart Corp. of using outdated security measures when its networks were breached by hackers last year, finding that there are not enough cases to merit consolidation. The panel specifically refused to grant consolidation to three of the class actions, one each in Illinois, Pennsylvania and Louisiana federal court, suggesting instead that the cases all be transferred to Illinois to better coordinate discovery and pretrial rulings on their accusations that Kmart's lax security left them vulnerable to financial harm. Centralization should be a last resort, the seven-member panel said. law360.com

SEC Suggests, But Doesn't Require, Full Disclosure of All Cybersecurity Risks While the Securities and Exchange Commission is not mandating that publicly traded companies disclose all cybersecurity threats, it's recommending that they lean toward the side of full disclosure, according to a Monday article in the Wall Street Journal. Companies now have to report cybersecurity risks in their 10-Ks, and the commission is counseling them to include even possible threats whose disclosure is not currently mandated by state breach-notification laws. cfo.com

Firms Take Over 100 Days to Contain Breaches
Most organizations appear to be getting no better at detecting and containing data breaches, with the average company still taking over 100 days to completely wipe all traces of its attackers from systems, according to Trustwave. infosecurity-magazine.com

Apple Pay gets more 'Wallet'-like with new additions

90% of Data Loss Prevention Violations Happen in Cloud Apps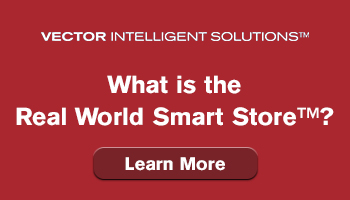 Vendor Spotlight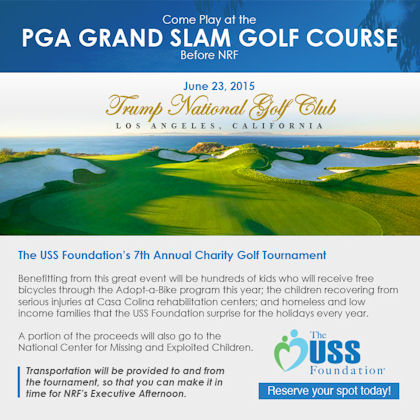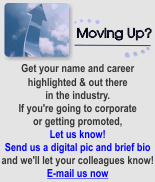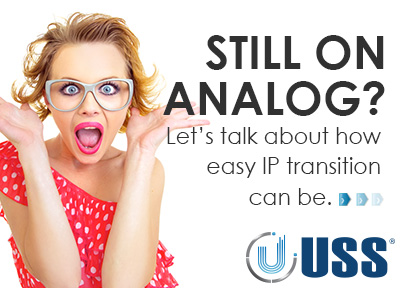 Loss Prevention News Network

NRF's Women in LP Caucus
Joan Manson, VP of LP,
Benefits, Payroll & Legal for The Container Store and Chair of the NRF's Women in LP Caucus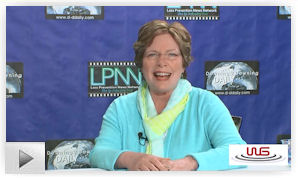 Joan Manson, VP of LP, Benefits, Payroll & Legal for The Container Store and Chair of the NRF's Women in Loss Prevention Caucus Committee, sits down with Joe LaRocca to talk about the history of the Caucus and its mission to help grow and develop the presence of women in the LP field. With an annual meeting at the NRF Show, quarterly conference calls with industry leaders and a highly successful mentoring program, the Women in LP Caucus offers countless opportunities for networking and professional development to both men and women alike.
---
In this LPNN Quick Take, Amber Bradley meets up with Hedgie Bartol, Business Development Manager, Retail, for Axis Communications. Listen in on their lighthearted discussion as they discuss their backgrounds, including Hedgie's surprising degree. And on a more serious note what's happening at Axis and how they are driving the shift from analog to IP.
Solution Providers, have a video or commercial you want to publish? Contact us.


e-commerce

Sponsored by The Zellman Group
Protecting your brand from online threats
Brandjackers' are becoming a real problem for retailers, losing both customers and profits. 'Brandjackers' are taking advantage of the rise in digital channels and changes in consumer behaviour. Brand impersonation runs rampant online, and no industry is immune. From pirated music and films, to travel scams, fake pharmaceuticals, car parts, apparel and accessories, anything and everything can be exploited. Brandjackers can leverage content and imagery, use URLs that appear authentic and employ other techniques that aim to siphon away traffic from its intended destination. In these ways, imposters can easily hijack a brand, and the businesses being duped are losing both customers and profits.
As search continues to be the centrepiece of consumer activity across mobile, online and social media, it is crucial to ensure every brand protection strategy addresses the risk of lost traffic and affects the success of a company's digital marketing investments. A strategy that can protect the negative effects that occur when someone else exploits a brand for their own gain.

Firstly, businesses need to keep brandjackers and counterfeiters from intercepting their online traffic by having pirate and fraudulent websites taken down. This goes beyond the brands themselves and it is important every partner including affiliates, resellers, franchisees and even employees are also compliant with the guidelines of the brand. retailfraud.com

Mobile Payments & Loyalty Create New Avenues for Fraud When it comes to loss prevention in restaurants, threats come from many areas: operators worry about the physical safety of employees and guests, stolen or spoiled inventory, and both internal and external theft. Now, with the introduction of new technologies, a fresh landscape of threats is developing that can lead to profit loss if operators are not vigilant.

"The [restaurant] industry doesn't see as much shrink as the retail side, but with mobile payments, loyalty programs or gift cards using apps, restaurants need to be more protective of fraud," says Jim Forlenza, executive director of the Restaurant Loss Prevention and Security Association. HT takes a look at three areas that can pose potential fraud risks for operators and offers precautions.

1. Mobile payment
Just as with a traditional transaction, merchants can be hit by would-be thieves using stolen information. For example, someone could chargeback a bill asserting they were never at the restaurant and file a claim with the credit card company, Doherty explains.

2. Mobile loyalty: Monitoring rewards to prevent loss
Many industries, including hospitality and retail, are taking their loyalty programs into the mobile arena, but again, this opens up new avenues for customer fraud. The key is to make sure technology is in place to limit fraud at both the mobile app and the POS.

3. The POS connection
Finally, don't forget the role that the POS plays in loss prevention. Both internal and external fraud can be monitored and deterred by proactive planning and systems set-up. Attacks against POS equipment will become harder to execute as mobile payment and chip-based cards become more common. edgl.com

Seven of nine - 77.5% of US consumers now pay sales tax when shopping on Amazon

Amazon to open its fourth fulfillment center in Dallas, Texas - 500 new jobs and a few LP jobs!

lululemon online sales up 26.7% from Q1 last year

"Fraud is not a person - it is a dynamic grouping of statistics that deviate from the norm."
Stuart B. Levine, CFI, CFCI
CEO, The Zellman Group & Zelligent


ORC News
Sponsored by Security Resources
San Diego Police Bust Major Lego Theft Ring; Toys R Us estimates $100,000 loss San Diego police made a major bust on Tuesday -- taking down an organized crime ring that was stealing Legos, Disney "Frozen" items and other merchandise from local toy stores. And we're not talking about just petty shoplifting. Detectives say there were five people in the ring and they hit five San Diego-area Toys R Us stores at least 30 times, sometimes more than once in the same day. Surveillance video shows them walking right out of stores with shopping carts full of toys. All told, they made off with $100,000 worth of merchandise. Three of the suspects have been arrested, a fourth is already in custody on an unrelated charge and the fifth suspect is on the run. The three in custody are 29-year-old Liliana Marquez, 26-year-old Juan Camacho and 21-year-old Elizabeth Bojorquez. aol.com
Two Quebec Men face hundreds of charges after $1.5M auto parts theft in Toronto Two Quebec men are facing a total of 231 charges after an extensive auto parts theft investigation, Toronto Police announced Tuesday. Over the last four months, the men allegedly stole more than $1.5 million worth of catalytic converters from large trucks parked in industrial areas from northeast Toronto to south Etobicoke. Thieves target them for high-valued metals, including trace amounts of rhodium, palladium and platinum, police said. Police allege the men are responsible for stealing $20,000 worth of catalytic converters from an Etobicoke furniture charity in February. Thieves rendered five of Furniture Bank's six trucks out of commission, leaving the group temporarily unable to pick up donated furniture or drop it off to those in need. Christian Ducas was arrested after a search warrant was executed in Terrebonne, Que., on May 25. Five days later, Carl Savoie was arrested in Riviere-Bleu, Que. The pair were handed over to Toronto Police last Thursday and appeared at 1000 Finch Ave. W. court the next day. Savoie is charged with nine counts of break-and-enter, 67 counts of theft over $5,000, theft of a motor vehicle, 60 counts of failure to comply with probation, and 17 counts of failure to comply with a condition of judicial release. Ducas is facing one count of break-and-enter, 67 counts of theft over $5,000, and theft of a motor vehicle. torontosun.com

Multi-State ORC gang hit Ulta stores for $27,000 in merchandise; 2 have warrants out for their arrest Menique Jeanelle Hardy, of Milwaukee, charged with felony aiding and abetting theft at Ulta in Woodbury, posted bail May 1 and is awaiting a contested omnibus hearing and ultimately trial. Mercedes D. Hardwick, Travis Antoine Arrington and Gerard Selwyn Smith were alleged accomplices in the theft of 104 bottles of perfume worth $7,341 in a two-minute raid on the Tamarack Village store. They were each charged with aiding and abetting each other. According to the complaint, the four defendants were involved in nine incidents at Minnesota, Wisconsin, Illinois and Iowa stores, which suffered a total loss of $27,224. Surveillance photos from Woodbury matched their past booking photos and facebook photos. Hardwick posted bail May 6 and made an initial appearance in Washington County District Court on June 3. Smith and Arrington each have a warrant out for their arrest. woodburybulletin.com

Prison for 1 of 4 accused in Cabela's gift card scheme to pay for drug habit The first in a quartet of accused criminals has been sentenced in a scheme where police say shoplifted items were exchanged for gift cards that were then sold at steep discounts to fund drug addictions. Stephanie Joy Bekkering, 27, will spend the next 18 months to 20 years in prison after she admitted to joining her husband and two other men in the heroin-fueled endeavor. According to Grandville Police Department investigators, 22-year-old Todd Nathan Jamison stole items from Cabela's Sporting Goods Store near RiverTown Crossings mall in Grandville at the behest of Bekkering's husband, 29-year-old Kyle Nathan Scheuneman and another man. The group returned the stolen items to the store where they would receive gift cards because they had no receipts, police say. Police say Joel Austin McMullen, 27, would then sell the gift cards -- usually at a 50 percent discount --netting the group more than $3,000, which was used primarily to buy narcotics. Selling the gift cards to pawn shops helped investigators identify the suspects and crack the ring, according to police. mlive.com

Two man ORC crew hitting Walmart stores in Smyrna, Tenn. stealing thousands in merchandise and iPhones Police are searching for the two men who are accused of stealing thousands of dollars of merchandise, including iPhones, from two area Walmart stores. The first incident happened at the Smyrna Walmart last Thursday just before 8 p.m. Police said while inside the store, the pair appeared to pick a lock to gain access to a case where the iPhones were kept. The men fled the store with several iPhones that are said to be valued at more than $2,500. A short time later, around 9:15 p.m. the same men entered the Walmart in Winchester and reportedly stole around $28,000 of store merchandise. The men fled the scene in an early 2000s model, gray four-door sedan driven by an unknown driver. Anyone with information on either incident is urged to call the Smyrna Police Department at 615-267-5434 or the Winchester Police Department at 931-967-3840. wkrn.com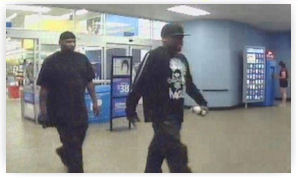 Facing 20 charges of Retail Theft; stealing Baby Formula in Sheboygan, WI The Plymouth woman facing charges for stealing baby formula from area stores has been charged for more offenses. 26 year old Jessica Saunders was charged Tuesday with two retail thefts, one felony and one misdemeanor, for her alleged acts of theft at the Plymouth Wal-Mart this past spring. According to the criminal complaint, one theft occurred March 29 and involved around 600-dollars worth of formula. The other incident occurred April 22 and involved over 400-dollars worth of formula. Saunders made her initial appearance in Sheboygan County Court Tuesday for these charges. Online court records show Saunders faces a total of 20 retail theft charges, ten each in Sheboygan and Waukesha counties, for incidents in March, April, and May. whbl.com

Rolling Hills Estates Abercrombie & Fitch targeted again in fragrance theft Detectives are trying to identify a pair of thieves suspected of bagging about 40 bottles of cologne from the same Abercrombie & Fitch clothing store in Rolling Hills Estates that was targeted in a similar crime in April. Sheriff's deputies said that when a man and a woman entered the store at the Promenade on the Peninsula shopping mall at about 1:30 p.m. May 29, a laptop bag and designer purse they each carried appeared to be lightweight and empty. But about 20 minutes later - just after employees noticed a fragrance display rack was suddenly empty - the bags looked bulky as the pair walked out of the store. The man is described as Latino, 35 years old, 5 feet 7 inches tall and 170 pounds, and the woman is described as a Latina, 25 years old, 5 feet 3 inches tall and 100 pounds. The duo made off with more than $2,000 worth of cologne, according to Sgt. Thomas Arellano of the Lomita sheriff's station. He said investigators are following leads, but have not yet linked the incident with a holdup at the store in April in which $3,000 of perfume was stolen. Two gang members were charged with robbery in May in that crime. dailybreeze.com

Warehouse Manager at MacPherson's in Suwannee, GA was stealing Art Supplies for 9 months to sell on eBay Police in Gwinnett County say Pedro Arana spent the past nine months stealing expensive art supplies from his employer, and then selling those goods on eBay. According to investigators, Arana had easy access to expensive art supplies in his position as warehouse manager for MacPherson's in Suwannee. That company is a wholesale supplier of art materials to retail outlets. Investigators say Arana would steal items including expensive paint and high-end design markers, and then ship them to buyers all over the globe. Authorities say he would sell the goods at cost or below market value and then pocket the money. He was arrested after a co-worker became suspicious and alerted management. myfoxatlanta.com
Do you have an ORC case to share?
Share your ORC news and help the industry grow


Retail Crime News

Sponsored by NuTech National
4 suspects sought after 2 shot at Lebanon, TN Outlet Mall Authorities are searching for four suspects Tuesday night after two people were shot at Lebanon Premium Outlets. It happened around 7 p.m. toward the back of the outlet mall, which is located off Murfreesboro Road, near the food court. Lebanon police said two groups of people were seen in the far corner of the parking lot in a fight when one person pulled a pistol and fired several rounds. Two people were shot and transported to University Medical Center in Lebanon. Their injuries are not considered life-threatening. scrippsmedia.com
Reported Chemical threat at Memorial City Mall in Houston, TX prompts evacuation Hundreds of people were evacuated from busy Memorial City Mall Tuesday evening after a reported threat. We're still working for more details on exactly what it was but witnesses say they clearly heard an announcement about a chemical threat. Worried shoppers moved quickly out of the mall, some running in a panic, as security officers ordered the evacuation. Shop owners were told to lock up and move out immediately too. "They told us to stay farther away from the building," said Em San Pereo, evacuated from the Cinemark movie theater. "Each time they told us to stay farther away, farther away, farther away. They told people who were in their cars to get out of the parking lot." Houston police tell KHOU 11 that the fire department swept the building and did not find anything suspicious. Less than two hours later, mall security started allowing employees back inside. Shop owners tell us many stayed closed for the rest of the day, having already sent their workers home. khou.com
Suspicious package prompts evacuation of South Bay Galleria in Redondo Beach, CA Shoppers at the South Bay Galleria in Redondo Beach were evacuated Tuesday morning when a suspicious suitcase was found outside the mall's doors. Police were called to the mall at Artesia and Hawthorne boulevards shortly after 9 a.m. Security video showed a man leaving the suitcase near the mall's west doors about 7 a.m., police said. A Sheriff's Department bomb squad was called out and used a robot to examine the device and blow it open. Deputies determined the suitcase was not a threat, police said. Bomb squad deputies examined the contents of the suitcase and issued an all-clear order just before 11:30 a.m. The mall later was reopened. dailybreeze.com
Mukwonago, WI Walmart kidnapping suspect Mitchell Owens found dead A man wanted for abducting a woman from an area Walmart has been found dead. More than 200 officers from over 30 law enforcement agencies worked for nearly 30 hours to capture Mitchell Owens alive. "We kept telling him to come out early on," said Sheriff Ron Cramer, Eau Claire County. "It's the sheriff's department. We have you surrounded, come out." But Owens, 24, never responded to those orders. Sheriff Cramer believes the suspect been dead since Monday afternoon. Owens was found in a heavily wooded area with a rifle. It's believed to be the same weapon seen in surveillance pictures from the Walmart parking lot in Mukwonago. That is where Owens is accused of kidnapping a 21-year-old woman while on her break. Authorities said the two once worked together. "It's an unusual abduction," added Sheriff Cramer. The victim managed to escape hours later and more than 200 miles in Eau Claire County. cbs58.com

Walmart Shoplifting arrest leads to foiled auto burglary ring in Port St Lucie, FL Police responded to the Walmart on U.S. Route 1 on June 8 after a loss prevention association saw three men enter the store and select two window punch tools. The men then walked to another department, opened the packages and concealed the tools inside their pants pocket. All three individuals attempted to leave Walmart without paying for the two window punch tools. Upon further investigation, Port Saint Lucie police officers found the three individuals who currently reside in Fort Lauderdale were driving a 2015 Silver Chevrolet Malibu Hertz rental car. Officers discovered the vehicle was rented from Hertz in Miami on June 5, and a receipt was found inside the vehicle showing the vehicle's windows were tinted on June 6. The person on record renting the vehicle was not one of three individuals arrested at Walmart. A search of the vehicle also revealed a window punch located in the center console of the vehicle, women's jewelry, and broken glass. Port St Lucie Police Detective Richard Giaconne and Officer John Brazas were able to link the jewelry inside the suspect's rental vehicle to a smash and grab auto burglary that occurred earlier on June 8 at Golds Gym in St. Lucie West. A victim reported her car window broken and her purse missing while it was parked in the Golds Gym parking lot. wpbf.com
Warrant issued in Walmart Pharmacy Armed Robbery in Sterling, CO; suspect tied to ShopKo Armed Robbery in Torrington, WY The Sterling Police Department today announced that it has obtained an arrest warrant in connection with an armed robbery of the Sterling Wal-Mart pharmacy on April 28. The suspect, 25-year-old Richard E. Trapp of Gering, Neb., is being held at the Scotts Bluff County Detention Center in Nebraska in connection with a May 27 armed robbery at a ShopKo in Torrington, Wyo. That robbery was the latest in a string of pharmacy robberies Trapp is believed to have committed in three states, dating back to last October. journaladvocate.com

Worcester, MA woman charged with theft and assault on Macy's LP agent at Natick Mall A Worcester woman suspected of stealing a wallet drove her sport utility vehicle into a Macy's security guard last month, authorities said. Rebecca Mensah, 26, avoided arrest on May 26, but the victim got her license plate, and Natick Police issued a summons for her to appear in court. Mensah was arraigned in Natick District Court on Tuesday. According to a police report filed in court, store security saw Mensah put a $98 Michael Kors under her arm and walked out of the store. A security officer followed her to the parking lot. "The suspect resisted apprehension and fled to a vehicle," according to the report. Mensah dropped the wallet. She got into the SUV which hit the security guard in the leg when she backed up, the report said. The guard suffered minor injuries, according to the report. Police charged Mensah, of 161 West Mountain St., with assault and battery with a dangerous weapon (car) and shoplifting. In court Tuesday, Mensah pleaded not guilty. wickedlocal.com

Lubbock, TX Grand Jury indicts UPS Employee arrested for stealing Rifle meant for LPD A Lubbock County grand jury indicted Tuesday a former UPS employee accused of stealing a rifle meant to be delivered to the Lubbock Police Department. Robert Luera, 36, is charged with a state jail felony count of theft of a firearm. Investigators believe Luera, a supervisor at UPS, stole one of 22 rifles in March meant to be delivered to the Lubbock Police Department and tried to buy parts from another firearm to hide the stolen rifle's serial number, according to a warrant. The investigation began April 6 after LPD officials discovered a March 20 shipment of rifles was missing one package. Investigators contacted Lubbock UPS officials, who provided video surveillance footage of the rifles' passage through the UPS warehouse. lubbockonline.com

ATM skimming suspect responsible for $20K in fraud in Albany, OR A suspect caught on camera inserting a skimming device into a credit union ATM is responsible for at least $20,000 in fraudulent transactions, according to Albany police. The device was in place throughout the day. The same suspect was caught on camera removing it that evening. On Monday, Albany police said they took 40 reports from members of Central Willamette Credit Union reporting unauthorized withdrawals on their accounts during the previous several days. The transactions were made primarily in the Portland area, however, others were also made in Medford and into California. kptv.com

Kroger LP helps Lexington police bust two credit card fraudsters

C-store owner sentenced 5 yrs prison for $800K food stamp fraud case in Atlanta

Richmond, VA., Credit Union hit with 4th skimmer - increasing victim count to 3,300

Savannah, TN Police update suspect description in Kroger robbery

Kay Jewelers in the Rivergate Shopping Center, Charlotte, NC hit by overnight burglars; loss estimated at $13,000

Jared Vault in the Tanger Outlet, Texas City, Texas the victim of an Armed Robbery / Smash and Grab $93,000 of Rolex watches were stolen, $17,000 of merchandise was recovered

Public's help leads to 2 arrests in M. Lemp Jewelers Burglary in Syracuse, NY; pair caught after second burglary

Three people in Burlington, MA charged with Long's Jewelers Burglary; may be involved in 7 other Jewelry Store incidents

Lake Park, GA Police seek suspect in ID Theft; Cards used for over $1000 purchase at Winn Dixie and CVS

Peosta, IA man charged with Felony Theft; $13,000 Rolex watch Craigslist Scam

Kansas City, MO Thief uses fast food cup to cover face in smash-and-grab


Robberies and Burglaries
• Bud's Variety - Brockton, MA - Armed Robbery / AK-47's
• CashAmerica - St Louis, MO - Armed Robbery
• Chicken Express - West Valley, UT- AArmed Robbery/ Kidnapping
• Command Tactical - Gunterville, AL - Burglary
• CVS - St Michael, MN - Burglary
• Junction Sunoco - Shelburn, IN - Armed Robbery
• Lansdale Pawn Shop - Montgomery Co, PA - Armed Robbery
• Marc Samuels Jewelers - Frisco, TX - Armed Robbery
• Quick Stop - Shreveport, LA - Armed Robbery
• Quick Trip - Wichita, KS - Robbery
• Race Trac - Gwinnett Co, GA - Shooting
• Redmont Pharmacy - Red Bay, AL - Robbery
• Rite Aid - San Jose, CA - Robbery
• Rite Aid - Spotsylvania, Co, VA - Armed Robbery
• Shell - York, SC - Armed Robbery
• Shoppers Mart - Houston, TX - Burglary
• Spalitto's Pharmacy - Kansas City, MO - Armed Robbery
• The Green Room - Vancouver, CN - Armed Robbery
• Walgreens - Kansas City, MO - Robbery
• Ziggy Fashion - Kansas City, MO - Burglary
• 7-Eleven - Severna Park, MD - Armed Robbery


Featured Job Listings
Sponsored by NuTech National
Feature Your Job Here For 30 Days -
70% Aren't On the Boards
VP of Security
Comcast
Philadelphia, PA
Comcast
Senior Dir Safety/Food Safety/Hazmat
Sears
Hoffman Estates, IL
Sears Holdings Corp
AP Field Dir - Nationwide
Downing & Downing
United States
Downing & Downing
LP Director
Goodwill Industries of the Chesapeake, Inc
Baltimore, MD
Goodwill Industries of the Chesapeake, Inc
Director of LP
A'gaci
San Antonio, TX
A'gaci
Director of LP
Lane Bryant
Columbus, OH
LinkedIn
Director of LP
PacSun
Anaheim, CA
PacSun
LP Director
Don Roberto Jewelers
San Clemente, CA
Don Roberto Jewelers
Director of AP, Corporate
Dollar General
Nashville, TN
Dollar General
VP Supply Chain, LP & Safety
Ross Stores
Ft. Mill, SC
Ross Stores
Director of Safety
Academy Sports & Outdoors

Houston, TX

Academy Sports & Outdoors


Dir, Pharmacy LP
Rite Aid
Camp Hill, PA
Rite Aid
Reg Dir AP
Saks Fifth Ave
New York, NY
Saks Fifth Ave
LP Corporate Sr Mgr
JC Penney
Dallas, TX
JC Penney
Corporate LP Mgr
St. John Knits
Irvine, CA
St. John Knits
Regional LP Mgr
Family Dollar
Milwaukee, WI
Family Dollar
Multi Unit LP Mgr
The Great Atlantic & Pacific Tea Co.
New York City
The Great Atlantic & Pacific Tea Co.
LP Manager
Dunkin' Brands
Chicago, IL
Dunkin' Brands
LP Specialist
Alb/Sfy Company
Baton Rouge, LA
Alb/Sfy Company
Supervisor, LP
Ascena Retail Group, Inc
Pataskala, OH
Ascena Retail Group, Inc
Implementation Expert/Project Mgr
LP Software
Worth, IL
LP Software
Sales Representative
NuTech National
Maitland, FL
NuTech National

Limited Time Only - Post Your Multi-Unit LP jobs for FREE - Learn More Here

Daily Job Alerts


Appearing One Day Only
View our Internet Jobs Archives here
Mgr of LP Investigations
Dick's Sporting Goods
Coraopolis, PA
Dick's Sporting Goods
Area LP Manager
JC Penney
Las Vegas, NV
JC Penney
Area LP Manager
JC Penney
Las Vegas, NV
JC Penney
LP Manager
JC Penney
Las Vegas, NV
JC Penney
District 5 LP Specialist
Kroger
Mishawaka, IN
Kroger
Dept Mgr LP & Safety
Lowe's
Hinesville, GA
Lowe's
LP Manager
Sears
Las Vegas, NV
Sears Holdings Corp
LP Manager Hrly
Kmart
Du Bois, PA
Sears Holdings Corp
AP Team Leader
Target
Hicksville, NY
Target
AP Manager in Training
Walmart
Canton, IL
Wal-Mart
AP Manager in Training
Walmart
Lindon, UT
Wal-Mart
AP Manager in Training
Walmart
Maquoketa, IA
Wal-Mart
AP Manager in Training
Walmart
Morton, IL
Wal-Mart
Store LP Manager
Follett
Stanford, CA
Follett



Home of the Industry's Original
On the Move

Myrah Kirkwood was named Area Manager - Asset Protection for AT&T.
Susan Tapley was named Loss Prevention Manager for EQ3.

Post Your New Job or Promotion!
See all the Industry Movement

Your Career
Sponsor this section of the Daily
The 3 Secrets to Developing a Collaborative (and Productive) Team Collaboration is a key ingredient to a successful and effective team. It's so much more than just throwing your employees together and making them work. Successful collaboration centers on these three important aspects: company culture, process and having the right tools

7 Elements of a Great Company Culture
Your company's culture could make the difference between success and your employees wanting to jump ship. Building a strong culture allows you to stand apart from the competition and certainly makes work easier. Here are must-haves in your culture. Cool space

7 Ways to Make Your Team Feel Significant and Important While it's essential to have a team that collaborates, it is also important that your team members feel valued and that the work they are doing is vital for the organization. Here are some simple ways you can make them feel important while at the same time staying productive. Be on their level

The 3 Essentials for Inspiring Your Team to Embrace Your Goals No leader can make their dreams come true, and fulfill their vision, without some help from others. Employees and team members' actions help define the success of the leader and the organization as a whole. Here are some ways to ensure great results. Clear goals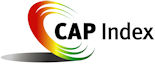 Tip of the Day
Sponsored by Vector Security
The speed of the day and today's economic pressures often tempts even the most defined professional to take shortcuts and risk exposures that ultimately they have to mentally deal with and occasionally have to face the consequences for. There is no better use of the adage, It's the Tortoise vs. the Hare, and the tortoise always wins, that applies here. Staying grounded in your principals, committed to your mission and being a professional is what should drive every executive every day – remembering that long term actions speak louder than words and the tortoise always wins will hopefully rule the day.
Just a Thought,
Gus





Upcoming Events
---
Recruiting?
Get your job e-mailed to everyone... everyday
Post on our Featured Jobs Board!
Reach your target audience in 2015 every day!
Request our 2015 Media Kit
update account / change e-mail
unsubscribe FEEDBACK
www.downing-downing.com

Advertise With The D&D Daily




36615 Vine Street, Suite 103
Willoughby, OH 44094
440.942.0671
copyright 2009-2019
all rights reserved globally