The D&D Daily Mobile Edition
LP, AP & IT Security's #1 News Source



---
#3 LP Episode
Organized Retail Crime
The Great Debate #2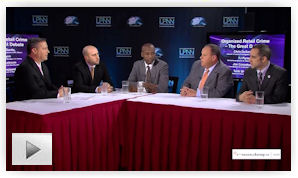 Filmed 'Live in NYC' 2016 at the NRF Big Show

Chris DeSantis, Senior Director AP, Macy's
TJ Flynn, Analyst, Forensics, KPMG US
Jim Cosseboom, Sr Manager Investigations & Corporate AP, Retail Business Services
Tarik Sheppard, NYPD Lt. Dep. Comm. of Public Information
---


---

D&D Daily Publisher Gus Downing Receives
2019 NRF Ring of Excellence Award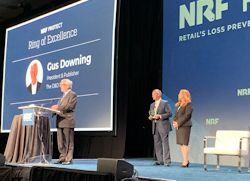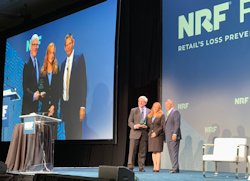 The NRF LP Council's Ring of Excellence Award recognizes outstanding leaders in the retail LP community whose "honor, integrity and character serve as an example for the industry."


This year's recipient is Gus Downing, president of Downing & Downing, an executive search and consulting firm he founded in 1983 that has helped retailers hire more than 2,800 LP executives. Downing is also publisher and editor of the D&D Daily e-newsletter, which specializes in retail loss prevention and IT security news. He is a second-generation retail LP expert who began his career in 1973 working for a security firm run by his father, Gus Downing Sr., a pioneer in the LP industry. He has held LP leadership roles at retailers including the Children's Place, Lerner Shops and Gold Circle Stores.
nrf.com

NRF Protect Keynote:

'On the same team: LP and IT working together to tackle retail crime'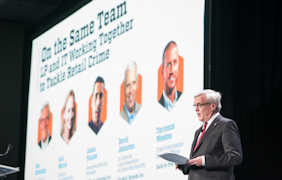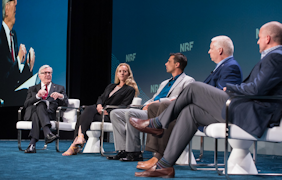 Gus Downing, President & Publisher of The D&D Daily, moderated a panel discussion Wednesday afternoon with a group loss prevention and cyber security practitioners, sharing best practices on a range of topics such as prioritization, technology deployments, risk management planning and more.

Members of the panel included: David Johnston, Sr. Director, Loss Prevention & Corporate Security of Dunkin' Brands Inc.; Gail Morris, Director, Loss Prevention of Williams-Sonoma Inc.; Jason Painter, Enterprise Security Manager of Williams-Sonoma Inc., and Terrence Weekes, Chief Information Security Officer of Jack in the Box Inc.

From data breaches, ransomware, business email compromise schemes, and constant insider threats, to AI, machine learning, scan-and-go, curbside pick-up, and facial recognition, the speed of change in retail, and the number of new cybercrime risks alone, is like nothing we've ever seen before.

Yesterday's panel discussed how these risks and opportunities are impacting today's retailers, why LP and IT Security must work together and become one to fully address these challenges, and where their companies - and the industry in general - are in this convergence journey.
---

D&D Daily & LPNN Filming at NRF PROTECT 2019


Sensormatic Booth #501
LPNN Co-MC Amber Bradley with Rich Marshall and Joan Sparks of Sensormatic Solutions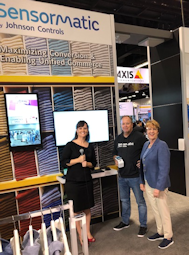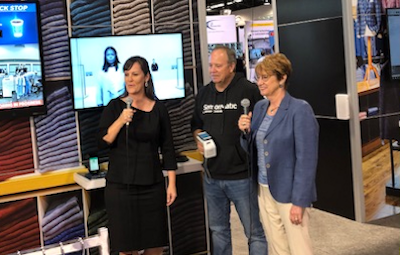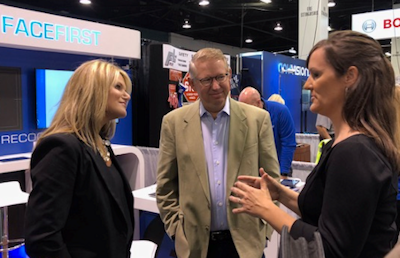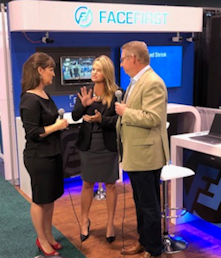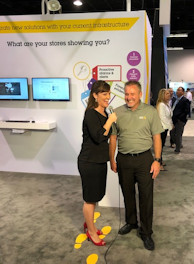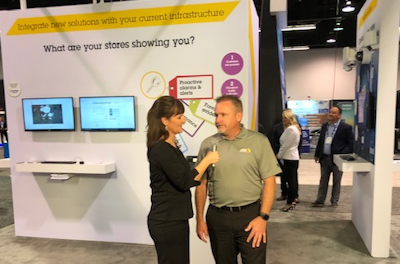 New LPNN Videos Coming Soon!
Stay tuned to the Daily as we release these new videos and more in the coming weeks.
See more pictures from the show in the NRF PROTECT 2019 photo album and on our Twitter feed.
---

RILA: New HQ, Same Commitment to You

We're excited to announce that this week, RILA's headquarters officially made the move from Arlington, VA to Washington, D.C.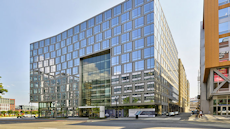 This move reflects RILA's evolution and growth, and with space well-suited for industry meetings and events, this will allow us to better showcase our members and the industry.

While our address and phone numbers may have changed, the RILA team remains committed to serving our members. We encourage our partners to update internal records to reflect our new HQ and visit our staff page to ensure your saved contact information for RILA staff is up to date.
rila.org
---
Dollar General Must Face ADA Suit Over Blocked Aisles
Dollar General lost its bid to toss a proposed class action alleging that its stores' cluttered aisles limit customer mobility in violation of the Americans with Disabilities Act, after a Pennsylvania federal judge denied the company's motion to dismiss the case Wednesday.
U.S. District Court Judge Peter J. Phipps said that, at least for now, Rebecca Nocera had adequately pled her case that Dollar General Corp.'s stores were inaccessible to people in wheelchairs or with other mobility issues because of poor placement of columns, displays and merchandise carts, in possible violation of Title III of the ADA.
law360.com
Walmart Adjusts to Trump's Tariffs Through a Price-Changing Tool
App lets vendors submit cost hikes quickly and cite levies
Walmart Inc. has updated the information network used daily by its suppliers to let them submit cost increases that are directly attributable to higher U.S. tariffs on Chinese goods.
The retailer introduced the tool, dubbed "Cost Change Scenario," a year ago and has been rolling it out across product categories, according to internal memos and emails obtained by Bloomberg. The online application, whose existence hasn't previously been reported, replaces Excel-based forms that vendors had to fill out manually. The new process is quicker and lets vendors choose a reason for the cost hike from a menu that includes tariffs, labor, transportation and raw materials.
bloomberg.com
Target expands same-day delivery
Same-day delivery service is now available from Target in 47 U.S. states for $9.99 per order, or a $99 annual membership fee, according to a press release from the company and a CNBC report. Target customers can now order 65,000 products with same-day delivery through the Target website. The option will be incorporated into the Target app before peak season. Delivery is enabled by the Shipt same-day delivery platform, which Target acquired in 2017. Shoppers no longer require a Shipt account to use the service.
cnbc.com
Build-A-Bear's Pay Your Age returns with chaos-proof plan! Some kids still won't get a toy
Build-A-Bear Workshop's Pay Your Age promotion is back, and this time the company has a plan to avoid
long lines, store closings, crying children or angry parents
. Only a select number of children holding Pay Your Age "winner" tickets will get a furry friend. But this way, hopefully the company won't have to apologize as they did after
last summer's debacle
.
usatoday.com
Billionaire Eddie Lampert to Elizabeth Warren and Alexandria Ocasio-Cortez:
Severance to workers has been paid. Singling out Sears is 'unfair'
Former Sears Chairman and CEO Eddie Lampert delivered a letter Thursday to presidential candidate Sen. Elizabeth Warren and Rep. Alexandria Ocasio-Cortez saying accusations that he has not paid severance to Sears employees laid off in the wake of the retailer's bankruptcy are based on "false" reports. The employees in question have been paid, he says, according to a copy of the letter obtained by CNBC.
cnbc.com
U.S. Job Openings Outnumber Unemployed by Widest Gap Ever
There were a seasonally adjusted
7.449 million unfilled jobs
at the end of April, barely budging from March, the Labor Department said Monday. Meanwhile, the number of Americans seeking work in April dropped to 5.824 million from 6.211 million a month earlier. The number of openings increased across education, retail and construction and outnumbered the unemployed by 1.625 million in April, the largest gap on records back to 2000.
wsj.com
---
Senior LP & AP Jobs Market
Director, Asset Protection Analytics for Dollar Tree - based in Chesapeake, VA
The Director of Analytics and Support for Protection measures the effectiveness of asset prevention programs for the enterprise and delivers valuable insights to support the successful operations of the company as it relates to loss reduction. The Director possesses a high degree of knowledge and experience in Asset Protection that is vital to the business operation. The Director must foster good working relationships with corporate work groups (e.g., Store Operations, Human Resources, Legal, Accounting, Treasury etc.) to develop and support programs based on data, observations and recommendations to improve inventory shrinkage and operations. The Director is also responsible for developing and leading direct reports. This position is an enterprise based position. sjobs.brassring.com

Dollar Tree Stores is an American chain of discount variety stores that sells items for $1 or less, operating 14,835 stores throughout the 48 contiguous U.S. states and Canada - supported by a nationwide logistics network of eleven distribution centers.

Director, Enterprise Security for U.S. Cellular - Based in Chicago, IL
The Director of Enterprise Security is responsible for ensuring the overall security of Enterprise Information Systems, Assets, and Resources by translating business needs into policies, procedures, and controls into a cohesive security program that appropriately accounts for the rapidly changing threat landscape. This position will play a strategic role in providing critical leadership and overarching vision on security architecture, business assurance activities, and serve as company's expert in the field of Enterprise Security technology. uscellular.jobs

U.S. Cellular is a regional carrier which owns and operates the fifth-largest wireless telecommunications network in the United States, serving 5 million customers in 426 markets in 23 U.S. states as of the first quarter of 2017.
---

Francesca's to shutter 'at least' 30 stores this year

5 standout business tips from Amazon CEO Jeff Bezos


Quarterly Results

lululemon athletica Q1 comp's up 14%, revenue up 20%
Canada's Dollarama Q1 comp's up 5.8%, sales up 9.5%
HBC Q1 comp's down 2.1%, revenue down 3.3%
Saks OFF 5th comp's up 4.4%
Saks Fifth Avenue up 2.4%
Hudson's Bay down 4.3%
Lord + Taylor down 17.1%
Tailored Brands Q1 comp's down 3.2%, total net sales down 4%
K&G comp's down 0.5%
Jos. A. Bank down 0.7%
Men's Wearhouse down 4.5%
Moores down 4.6%
Destination Maternity Q1 comp's down 7.2%, net sales down 8.7%

---

Spotlight on 3xLOGIC

At NRF Protect, 3xLOGIC Showcases TRENDS, Other Innovations for Retail
Company's AI-powered Business Intelligence software engine offers the best in actionable intelligence to reduce loss and improve operations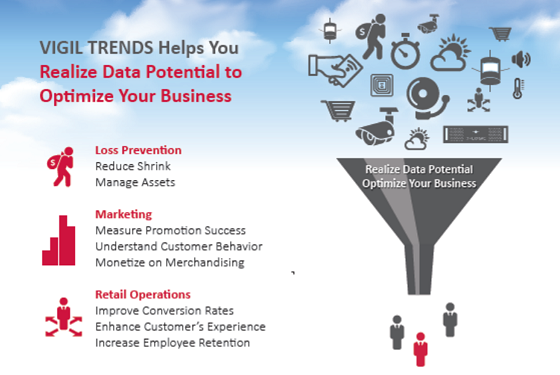 Westminster, CO - 11 June, 2019 - 3xLOGIC, Inc., a leading provider of integrated, intelligent security solutions, and a three-time Deloitte Technology Fast 500 winner, today announced the company will be showcasing its AI-enhanced TRENDS Business Intelligence software at the NRF Protect show - starting 11 June - among a wide array of innovations for the retail market.

3xLOGIC TRENDS is designed to meet the needs of medium to large multi-site enterprises. The software provides actionable intelligence from the massive amount of dark data available from devices such as sensors, cameras, time/attendance systems, access control devices, ATMs, point of sale, and other analytical tools. With TRENDS, real time visual indicators provide valuable information about all aspects of business operation performance; with intuitive icons, graphs, and images that can be configured specifically to meet the end user's needs. TRENDS also lets an end user track and improve metrics to optimize the success of their business in areas that include people development, operational performance and efficiency, intrusion data monitoring, and financial activity.

TRENDS generates reports that are completely customizable and present information in a way that fits the organization's operational goals. The Panda Restaurant Group has achieved impressive results after rolling out TRENDS to their 1960 locations across the US - click on the Panda Express Case Study here.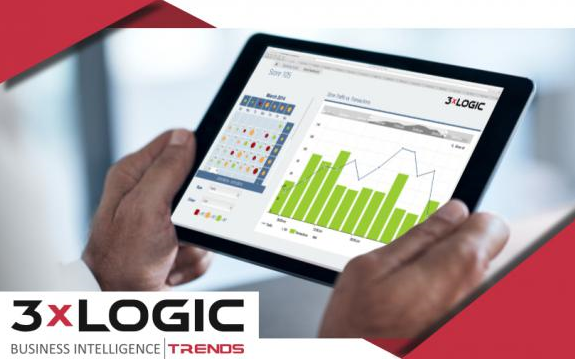 As we all know, Artificial Intelligence is here, and it seems like every company and startup is now touting their AI. Unfortunately, it's quite hard to distinguish between the hype and the true cutting-edge technology. To better understand what one should expect from an AI solution, it helps to distinguish between the basic types of AI, because it's actually very difficult to define the exact boundaries of AI. Over the last year, 3xLOGIC has been working with our Digital Accelerator Lab to define those boundaries and to incorporate their years of Artificial Intelligence expertise into the newest version of TRENDS. What would that look like? Read all about it in the attached document.

To learn more about all that 3xLOGIC has to offer the retail industry, please visit booth #733 at NRF Protect, through June 13 in Anaheim, California.
---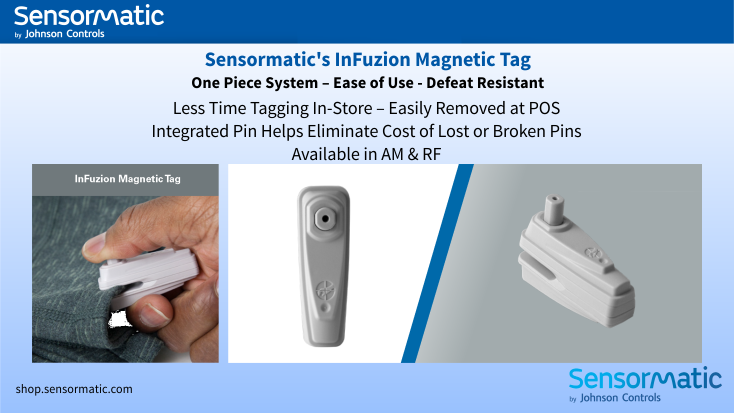 Talent Shortage Makes CISOs a Hot Commodity
Filling a CISO spot can be a slog. Companies often have unrealistic expectations for candidates' management skills and experience, according to cybersecurity experts. Not only is the cybersecurity field experiencing a talent shortage at every job level, but chief information security officer is a relatively new title near the top of a company, with a comparatively shallow pool of candidates.

"CISO is a tough position. No one can quite agree on what the requirements of it are and how to measure it," said Daniel Kennedy, research director for information security at 451 Research LLC.

Many security professionals entered the field because of their passion for technology and threat hunting, rather than for the C-suite, Ahmed Jamil, a consultant at recruiter Russell Reynolds Associates, said. "What you're looking for isn't necessarily someone who is in the weeds but rather someone who can be a true leader," he said. "The tricky part is, the market [need] has really accelerated and the talent market is still getting there." WSJ Pro

Target Tests Blockchain For Supply Chain Tracking
Retailer Target is developing an open source blockchain solution to boost transparency within supply chains, the company revealed. Reports in Cointelegraph this week pointed to an April blog post by Target VP of Architecture Joel Crabb, who revealed the retailer has already piloted blockchain technology to verify paper documents through its supply chain.

The "largest obstacle to implementing a distributed ledger is getting multiple companies to agree on which data are stored in the blockchain and how the system will be operated and governed," Crabb wrote. "To achieve this close interaction among corporate entities, many companies — including Target — see the most potential for enterprise blockchain initiatives as open source." pymnts.com

Facebook Worries Emails Could Show Zuckerberg Knew of Questionable Privacy Practices
Facebook Inc. uncovered emails that appear to connect Chief Executive Mark Zuckerberg to potentially problematic privacy practices at the company, according to people familiar with the matter.

Within the company, the unearthing of the emails in the process of responding to a continuing federal privacy investigation has raised concerns that they would be harmful to Facebook - at least from a public-relations standpoint - if they were to become public, one of the people said.

The potential impact of the internal emails has been a factor in the tech giant's desire to reach a speedy settlement of the investigation by the Federal Trade Commission, one of the people said. Facebook is operating under a 2012 consent decree with the agency related to privacy, and the emails sent around that time suggest that Mr. Zuckerberg and other senior executives didn't make compliance with the FTC order a priority. wsj.com

Apple Pledges Privacy, Beefs Up Security
The company hits back at the data economy - and fellow tech giants Facebook and Google - by announcing its own single sign-on service. A host of other iterative security improvements are on their way as well. darkreading.com

Organizations Investing More in Cyber Threat Intelligence
More organizations are now performing continuous threat hunting operations, according to the 2018 SANS Threat Hunting report. In 2017, the number was only 35 percent, which shows that many organizations are now adopting methodologies that are key to reducing adversaries' overall dwell time. securitymagazine.com

More Than Three Billion Fake Emails are Sent Worldwide Every Day

The dirty dozen: 12 top cloud security threats



---

Nearly a third of retailers say online sales represent the greatest increase in fraud at their companies
Nearly 50% of retail loss prevention professionals are getting bigger budgets to help quell fraud, according to a report released by the National Retail Federation earlier this month.

When it comes to preventing ecommerce crime specifically, 17.5% of all merchants polled said it is much more of a priority than it was five years ago and 47.6% said somewhat more. Among retailers with 500 or fewer stores, 16.7% said stopping ecommerce fraud is much more important and 46.7% said somewhat more important. Of retailers with more than 500 stores, 30.3% said it is much more important and 33.3% said somewhat more important.

For return fraud, including from buy online pick up in store, 12.7% of all retailers said preventing it is much more of a priority than it was five years ago and 38.1% said somewhat more. Of those with 500 or fewer stores 6.7% said stopping it is much more important and 33.3% somewhat more. And for retailers with more than 500 stores, 18.2% said stopping return fraud is much more of a priority and 42.4% said somewhat more.

When asked where retailers noticed the greatest increase in fraud occurring, in-store sales lead. 42.9% of respondents said in-store sales, 30.2% online sales and 22.2% said multichannel sales, such as buy online pick up in store. digitalcommerce360.com

Walmart announces it will fully integrate Jet's teams, but Jet will remain a standalone brand
Three years after acquiring Jet for $3 billion, Walmart announced today that it is now more fully integrating Jet's teams into Walmart. Jet will continue to operate as a standalone brand, mainly in large cities.

In a blog post announcing the transition, Walmart Ecommerce president and CEO Marc Lore explained that the company decided to fold the rest of Jet's teams into Walmart because "Across most of the country, we saw we could get a much higher return on our marketing investments with Walmart.com, so we've dialed up our marketing spend there. However, in specific large cities where Walmart has few or no stores, Jet has become hyper focused on those urban customers." techcrunch.com

20 Ways to Benchmark Your Ecommerce Performance
How do you stack up against your ecommerce competitors?

20 key metrics that let you benchmark your performance in such areas as conversion rate, average order value, online growth, free shipping policies, email marketing and more.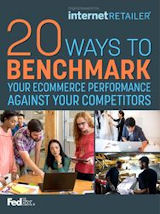 Online retail is more competitive than ever, and that makes it important that web merchants understand how their performance compares to their competitors in key areas. This report provides exclusive data on 20 crucial ecommerce metrics, and lets you compare yourself to rivals selling similar merchandise, of similar type and similar size.

This report lets you pinpoint the areas of your ecommerce operation that need work if you're to stay abreast of the competition.

Download the report here (must register first) digitalcommerce360.com

US antitrust chief strikes against Google and Amazon

Customer scammed while trying to return Amazon package

6th Circ. Revives Flaming Hoverboard Fight Against Amazon
---

---

4.7 million products seized in counterfeit crackdown that hit two organised criminal groups with more than 30 suspects arrested
More than 4.7 million counterfeit products seized, over 16,400 social media accounts suspended and 3,300 websites closed in the EU-wide operation Aphrodite II against trafficking of counterfeit goods.

A joint investigation carried out by law enforcement authorities from 18 countries and supported by Europol, resulted in the seizure of 4.7 million counterfeit products. During the operation, 16,470 social media accounts and 3,400 websites selling counterfeit products were closed. The online fake goods marketers were selling a large variety of counterfeit items including clothes and accessories, sports equipment, illegal IPTV set-top boxes, medicines, spare car parts, mobile phones, miscellaneous electronic devices and components, perfumes and cosmetics.

The operation led to the arrest of more than 30 suspects and reported 110 others to respective judicial authorities. A select number of suspects are part of two distinct criminal networks responsible for producing and trafficking counterfeit products online. Several investigations are still ongoing. europol.europa.eu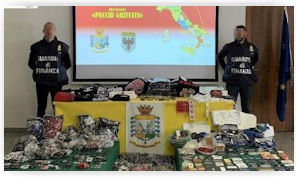 Indianapolis, IN: After 3 Vape Shop burglaries in 3 days, moms turn in their teen sons; $6,300 in merchandise stolen in latest break-in
Three teens were caught on camera as they burglarized a vape shop they aren't even old enough to buy from. They broke in twice during the same night and made off with an estimated $6,300 worth of merchandise.

Owner TJ Birdwell feels targeted because in the first burglary video, it showed three teenagers who broke in. But their mothers recognized them right away. So out of tough love, their mothers turned them in at the same time and watched metro officers arrest the boys for burglary. The other two boys are close friends ages 13 and 12 years old. fox59.com wthr.com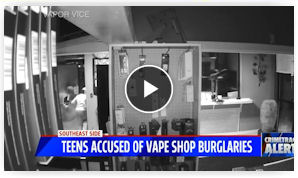 Lee County, FL: Four men sought in Target store theft ring
The Fort Myers Police Department is searching for four males suspected to be in a theft ring that has stolen from several Target stores throughout Florida. On May 11, 2019 the men were photographed at the Target located at 9350 Dynasty Drive, off Colonial Boulevard near Interstate 75, where they stole watches and gift cards worth over $1000. The suspects may be driving a 2018 white Hyundai Elantra rental bearing a Michigan tag or a silver Nissan Maxima and are possibly accompanied by other people involved in the theft ring. fox4now.com

Plantation, FL: Two robbers steal $1,500 in designer purses while a third distracts employee
Ithaca, NY: Homeless man steals chainsaws, threatens store employee with hatchet

Shootings & Deaths
California deputy shot while getting food at Jack in the Box has died, officials say
Suspect In Fatal Shooting Of L.A. County Deputy Possibly Linked To SD Crimes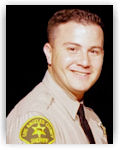 Southern California sheriff's deputy Joseph Gilbert Solano, who was
shot and critically wounded on Monday while getting food at a fast-food restaurant
, has died, officials announced. Solano, a 13-year-veteran deputy with the Los Angeles County Sheriff's Department, died Wednesday afternoon surrounded by loved ones.
Rhett Nelson, a 30-year-old Utah man who his family had reported missing, was identified as the suspected gunman, investigators said. He was arrested a day after the shooting when his
father called authorities to turn him in.
Nelson was suspected of walking into a Jack in the Box restaurant in the eastern Los Angeles suburb of Alhambra on Monday night and shooting Solano in the head. The 50-year-old deputy was off duty at the time. Paramedics rushed him to the hospital in grave condition and doctors put him on life support, Villanueva said. Solano was not wearing anything that would identify him as a law-enforcement officer and investigators said the shooting appeared to be random.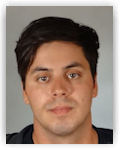 Nelson is also suspected in a
fatal shooting in downtown Los Angeles
that occurred about 4:50 p.m. Monday, roughly
one hour before Solano was shot
. Los Angeles County sheriff's officials on Wednesday morning released a mugshot of Nelson, saying they
suspect he may have been involved in other crimes
and encouraging anyone who may have been victimized by him to come forward.
According to San Diego police, Nelson is being investigated in connection with five crimes that occurred over a three-day period in San Diego, Lemon Grove and Carlsbad.
foxnews.com
kpbs.org
Rockville, MD: 4 Gun Store Burglary Suspects Sought in Rockville; 1 Suspect Killed
Four armed and dangerous suspects are at large and another suspect is dead in Rockville, Maryland, after a burglary at a gun store. Police are actively searching the area around United Gun Shop, near Randolph Road and Parklawn Drive, and ask anyone who spots suspicious activity to call 911 immediately. Expect closures in the area of Randolph Road at Loemanns Plaza for an investigation, police say. The chaos erupted early Tuesday morning when the culprits rammed a stolen car into the window of the storefront and stole a number of guns, police say.
Police received a 911 call about 2:30 a.m. Thursday and rushed to the parking lot of the United Gun Store. When the officer arrived, the suspects crashed into the police cruiser. The officer then pulled out their weapon and fired into the suspects' car. The suspects' vehicle was damaged but the group continued to flee on Randolph Road, police say. They drove a few blocks before the vehicle broke down. Four of the suspects ran away, according to police. Police say the suspects are armed, but have not yet released a description. A fifth suspect was found in the vehicle, dead, police say. That person was wounded by gunfire.
nbcwashington.com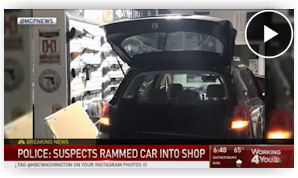 Chicago, IL: Woman shoplifting inside Walgreens fatally shot by man who ID'd himself as cop
According to Chicago police spokesman Anthony Guglielmi, a store manager confronted the woman after spotting her shoplifting. A man, who identified himself as a Chicago police officer, intervened and a verbal argument ensued between the man and woman. The argument turned physical, and the
alleged security officer shot the woman in the head.
Chicago police said there is clear surveillance video of the deadly incident, and that neither the alleged security officer nor the vehicle are part of CPD. There is also no record of anyone with the police department working at the Walgreens. The shooting is under investigation and the gunman remains at large.
wgntv.com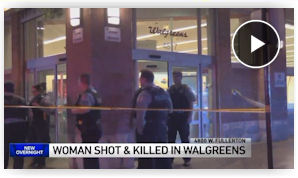 (Update) Los Angeles, CA: Suspect dies after killing liquor store clerk, shooting at officers during high-speed chase
The suspect accused of killing a Downey liquor store clerk, then shooting at officers during a high-speed pursuit, has died, authorities said Thursday. Dylan Andres Lindsey succumbed to an apparent self-inflicted gunshot wound that occurred after he fired multiple rounds at pursuing police and sheriff's deputies who then returned fire at the end of the vehicle pursuit. He had been hospitalized since Friday, May 10. Lindsey was charged with murder for the May 7 shooting death of Gurpreet Singh, 44, of Cerritos, at ASL Liquor and Market He was also charged with eight counts of assault with a firearm on a peace officer involving two Downey police officers, five Los Angeles County sheriff's deputies and one Bell Gardens police officer. foxla.com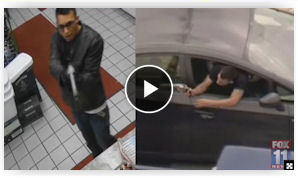 (Update) Phoenix, AZ: Police arrest suspect in deadly nail salon robbery & shooting
Phoenix police have arrested the suspect accused of killing a man at a nail salon in west Phoenix last week. According to Phoenix police, Dwayne Tyjuan Jamerson is accused of allegedly killing 45-year-old Dung Tang inside Idol Nails and Spa on June 5. The incident happened at a strip mall near 51st Avenue and McDowell Road. Police said Jamerson robbed the salon at gunpoint and then shot Tang. azfamily.com

Roseville, MN: Woman shoots boyfriend in strip mall during argument about where to eat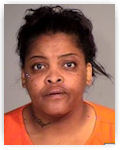 A woman who shot and critically wounded her boyfriend in a Roseville strip mall said the conflict began when they were arguing about where to go eat, according a criminal complaint filed Tuesday. She said he hit her in the face while she drove and threatened to kill her, according to the criminal complaint. She was charged in Ramsey County District Court with second-degree attempted murder in connection with the shooting. startribune.com
Burbank, CA: False rumors of mall shooter trigger panic at shopping center
---
Robberies, Incidents & Thefts
New Orleans, LA: Store owner says it took police days to show up after robbery
Imagine you're going shopping and a robbery happens inside the store. You call 911, they say police are on their way, but no one shows up. Some shop owners on Magazine Street say something similar is happening and it's leaving them worried that the lack of response could affect anyone in New Orleans. "I was just trying to play it safe, and call NOPD as soon as they walk out," she said. "The dispatcher said, 'ma'am, we need you to go back to your store an officer is on their way.'" Hines said she waited, but no one ever showed up that night. "I know things can happen anywhere but the assumption is the police are going to show up if something does happen," Hines said. "I'm just really upset right now like you know with the complacency of NOPD." She said an officer finally came by Sunday evening and reviewed surveillance video. wwltv.com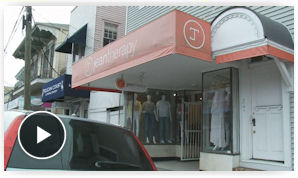 Hempstead, NY: Man starts throwing knives at grocery store employees after he's caught stealing phone charger
Police said he tried to open a packaged phone charger at the Jerusalem Fresh Market on Jerusalem Avenue just after 11:30 a.m. When store employees told him he had to pay first, Jibuike got angry and took two kitchen knives that were on store display, throwing them at the workers, police said. The employees were not hurt, police said. Jibuike left with the phone charger without paying, but Hempstead police arrested him a short distance from the store, police said. newsday.com

Morganton, NC: Intense manhunt underway for Speedway robbers considered 'armed and dangerous'
Law enforcement officials in Morganton are searching for three people they said robbed a convenience store early Thursday. Officers told Channel 9 reporter Dave Faherty a manhunt was underway for three armed robbers who hit the Speedway on South Sterling Street around 5 a.m. Two of the three robbers led police on a chase along Interstate 40 to exit 113, just south of Valdese where a manhunt was taking place after neighbors told Channel 9 the suspects crashed through a fence and then ran off. wsoctv.com


Cary, NC: Police looking for man who robbed 3 convenience stores since April
Baltimore, MD: Store employee assaulted in downtown jewelry store robbery
Austin, TX: Man punched more than 100 times in c-store robbery
Camden County, GA: Fourth suspect arrested in connection with Florida jewelry store robbery
Thousand Oaks, CA: Woman thwarts wallet robbery at grocery store
(Update) Rockford, IL: Two arrested, one wanted for armed robbery of grocery store
Batavia, IL: Two rob liquor store with bat in hand
New Orleans, LA: Suspect sought in fire, burglary at Metro PCS store on Carrollton
Chesapeake, VA: Rats stolen from pet store; thieves caught on camera
---
Sentencings
Urbana, IL: Tolono woman admits aiding Circle K robbery, gets probation
Rochester, NY: Philly Man Sentenced to 140 Months For Robbing Pawn Shop Owner At Gunpoint
Alexandria, VA: Man Convicted for Role in String of Gas Station Robberies
Missoula, MT: Man pleads guilty to shooting 2 during robbery





---
| | |
| --- | --- |
| | Blake Cardin promoted to Asset Protection Manager for Walmart |
| | Kim Carl named District Loss Prevention Manager for HomeGoods |
Submit Your New Hires/Promotions
or New Position
See all the Industry Movement





Feature Your Job Here For 30 Days -
70% Aren't On the Boards
Post your job listing
---

Featured Job Spotlights


District Loss Prevention Manager
Eastern PA/NJ
The District Loss Prevention Manager ensures shrinkage control and improves safety in the stores through proper investigation and training. This position is responsible to provide feedback, guidance and protection for our Team Leaders and Associates. This role has oversight and responsibility for approximately 15-20 store locations...

Regional Asset Protection Manager
New York, NY
You will be key in assessing and reporting AP vulnerabilities, developing strategies to address vulnerabilities, have a high attention to detail and use critical thinking and good judgment to help make decisions and formulate solutions to work-related concerns...

Regional Asset Protection Manager
Denver, CO
You will be key in assessing and reporting AP vulnerabilities, developing strategies to address vulnerabilities, have a high attention to detail and use critical thinking and good judgment to help make decisions and formulate solutions to work-related concerns...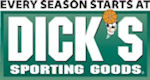 Manager of District Loss Prevention
Fresno, CA
You will be responsible for driving company objectives in profit and loss control, sales performance, customer satisfaction, and shrink results. District Loss Prevention Managers are responsible for leading Loss Prevention functions within a specific operations district and for collaborating with Store Operations and Human Resources in an effort to prevent company loss...

Area Loss Prevention Manager
Seattle WA, Portland OR, Salt Lake City UT
Our Area Loss Prevention Managers ensure safe and secure stores through the objective identification of loss and risk opportunities. Our Area Loss Prevention Managers plan and prioritize to provide an optimal customer experience to their portfolio of stores...

Field Loss Prevention Manager
Dallas, TX
● Manages and coordinates Loss Prevention and Safety Programs intended to protect Staples assets and ensure a safe work environment within Staples Retail locations
● Manages Loss Prevention initiatives and programs on facility levels which may include a combination of locations within a geographical area; travel required...

Area Loss Prevention Manager
New York/New Jersey/Pennsylvania
Our Area Loss Prevention Managers ensure safe and secure stores through the objective identification of loss and risk opportunities. Our Area Loss Prevention Managers plan and prioritize to provide an optimal customer experience to their portfolio of stores. They thrive on supporting and building high performance teams that execute with excellence...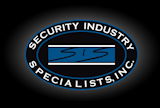 Security Industry Specialists, Inc. provides unique security solutions to some of the most successful names in business. Our clients include Fortune 500 companies, designer brands, international events, celebrities, and high-profile executives. You may not recognize our name, but that's part of the appeal. Our fantastic work is professional, private, and personal — for every client, every day.

We are currently looking for an experienced Loss Prevention Specialist - Undercover/Plain Clothes.

• Conduct undercover surveillance to detect and apprehend shoplifters
• Recover assets and/or make safe apprehensions
• Must be able to communicate with all levels of staff and management
• Get to create your schedule with your Supervisor

● Loss Prevention Specialist - Tukwila, WA
● Undercover/Plainclothes LP Specialist - San Jose, CA
● Loss Prevention Specialist - Miami, FL
● Loss Prevention Specialist - Minneapolis, MN
● Loss Prevention Specialist - Philadelphia, PA


Featured Jobs
---
JOB TITLE
COMPANY
CITY/STATE

D

ATE ADDED

Senior Vice President
SVP Asset Protection

Burlington Stores

Burlington, NJ

Feb. 25

Vice President
VP, Information Security Officer

DSW Inc.

Columbus, OH

March 4
VP, Security

Fox

Los Angeles, CA

April 1
VP Risk Management

Simon Property Group

Indianapolis, IN

Feb. 25
VP Loss Prevention

Williams-Sonoma Inc.

San Francisco, CA

April 4

Senior Director
Global Sr. Dir. of Information Security and Risk Management

Coty

New York, NY

March 1
Sr. Dir. Cyber Security Engineering & Operations
Staples
Framingham, MA
June 4

Director
Dir. Field AP
Advance Auto Parts
Raleigh, NC
May 2
Dir. of Risk Management

Bass Pro Shops

Springfield, MO

March 20
Dir. Insurance & Risk Management
BJ's Wholesale Club
Westborough, MA
May 21
Dir. Corp. Global Security & Brand Protection - Americas
Coty
New York, NY
May 2
Field AP Dir. - California
CVS Health
La Habra, CA
May 13
Dir. Asset Protection

Dollar General

Goodlettsville, TN

March 18
Dir. AP Analytics
Dollar Tree
Chesapeake, VA
June 13
Dir. Risk Management
Goodwill Columbus
Columbus, OH
June 5
Dir. Risk Management
Goodwill Easter Seals
St. Paul, MN
April 16
Dir. Fraud Operations
Macy's
Mason, OH
May 30
Dir. Loss Prevention

Movado Group

Moonachie, NJ

Jan. 28
Dir. of Security Operations

Neiman Marcus Group

Irving, TX

April 2
Dir. of Safety & AP
Otter Farm & Home Co-Op
Aldergrove, BC, CA
May 15
Dir. Asset Protection
Retail Business Services
Salisbury, NC
May 13
Dir. LP Business Intelligence

Ross Stores

Dublin, CA

March 6
Dir. Ross Investigations & Safety Center

Ross Stores

Dublin, CA

Nov. 29
Dir. Info. Security Architecture, Risk & Compliance
SpartanNash
Grand Rapids, MI
June 6
Dir. LP and Safety
Staples Canada
Richmond Hill, ON, CA
May 2
Dir. Internal Audit - IT

Tapestry

New York, NY

Jan. 29
Dir. Inventory Accounting & Control
The RealReal
San Francisco, CA
May 30
Dir. Enterprise Security
US Cellular
Chicago, IL
June 13
Dir. Global Security and Safety

Visa

New York, NY

Feb. 25
Dir. Loss Prevention
Vitamin Shoppe
Secaucus, NJ
May 28
Dir. Corporate Security

WestRock

Atlanta, GA

April 1

Corporate/Senior Manager
Mgr.| Corporate Investigations - Retail Business Service

Ahold Delhaize USA

Salisbury, NC

July 17
Corporate Security Mgr.

Benjamin Moore

Montvale, NJ

March 20
Program Mgr. - Operations Security & Continuity
CDK Global
Austin, TX
June 10
Sr. Mgr. Corp. Security and Fire/Life Safety
Ross Stores
New York, NY
May 2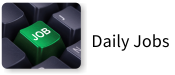 Click here
to see all LP/AP job postings from across the web, including single-unit, district and regional positions.






---

Sometimes when you're moving so fast and dealing with the mistakes of the day, the frustration levels peak and one can tend to forget that sometimes you've just got to stop, listen and take a breath and maybe talk to a friend about it all. If it's a good friend, they'll bring you back into focus and make sure you don't react too aggressively and make the mistakes even worst. There aren't many friends like that nor ones that you can absolutely trust. But if you've got a couple, make sure you thank them as well for taking the time.
Just a Thought,
Gus



(content subject to approval)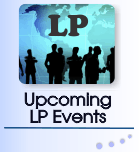 ---
Recruiting?
Get your job e-mailed to everyone... everyday
Post on our Featured Jobs Board!
Not getting the Daily?
Is it ending up in your spam folder?
Please make sure to add d-ddaily@downing-downing.com to your contact list, address book, trusted sender list, and/or company whitelist to ensure you receive our newsletter.
Want to know how? Read Here


36615 Vine Street, Suite 103
Willoughby, OH 44094
440.942.0671
copyright 2009-2019
all rights reserved globally