The D&D Daily Mobile Edition
June 16,

2015



The LP Industry's #1 News Source - Informing, Educating and Instilling a sense of community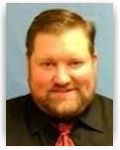 Kevin Dodson was promoted to Director of Loss Prevention for Dick's Sporting Goods. Kevin was previously the Manager of Loss Prevention Compliance and Logistics for the retailer before earning this promotion. He has worked at Dick's Sporting Goods since 1999. Kevin earned his Bachelors degree in Criminal Justice Administration from Mansfield University of Pennsylvania. Congratulations Kevin!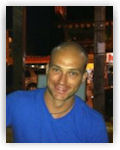 Joel Gurley, CFI was promoted to Director of Asset Protection for Abercrombie & Fitch. Joel has been with Abercrombie & Fitch since 2007 where he started as a Loss Prevention Agent. He quickly worked his way up the ranks and held such positions as District Loss Prevention Manager and Senior Regional Loss Prevention Manager, his previous role. Joel graduated from Georgia State University with his Bachelors of Science in Criminal Justice. Congratulations Joel!

News Brief
Sponsored by WG Security Products, Inc.
Claims Manager at Garden Ridge Pottery gets 7 years prison and $2M restitution for kickbacks in filing false claims
An ex-claims worker at a Houston decor store has been sentenced to more than seven years in prison and must repay $2 million in an insurance scam.
Sandra Johnson of Katy was sentenced Monday in Houston. The 48-year-old Johnson in February pleaded guilty to receiving kickbacks in money laundering conspiracy involving customers and fake injury claims.
Johnson formerly was the claims manager at a Garden Ridge Pottery store. T
he case involved more than two dozen false claims approved by Johnson, who received kickbacks from the $2 million settlements. Her sister, Natalie Jeng of Katy, was an adjuster for a business hired by Garden Ridge to also review claims and approve payments.
Jeng also pleaded guilty in the scheme and awaits sentencing. Garden Ridge Pottery is now known as At Home.
heraldonline.com
Judge says Macy's shoplifting policy is unethical - Civil Demand getting more coverage on CBS MoneyWatch
A Massachusetts judge is threatening to block Macy's (M) from collecting fines from suspected shoplifters, calling the process "ethically wrong."
"We're heading into uncharted waters, legally, and I think it needs to be heard by a higher court," Natick district court judge Robert Stoddart told The MetroWest Daily News earlier this month.
Speaking during a court hearing, Stoddart has twice issued injunctions against Macy's, the largest U.S. department store chain, over its practice of seeking to collect $500 from shoppers accused of theft as an alternative to civil prosecution.
Stoddart called the penalties coercive because suspects who aren't fluent English speakers often do not understand the paperwork they sign agreeing to pay the fine, the newspaper said. Some suspected shoplifters also believed that they wouldn't arrested if they paid the fee, even though a civil case and a criminal case are unrelated, the newspaper quoted Stoddart as saying.
An attorney for Macy's, Robert Field, disputed Stoddart's claim that the practice is unfair, while declining to comment for this story. Officials from Macy's didn't respond to request for comment. Stoddart couldn't be reached.
Macy's practice isn't new or unusual. According to the National Association for Shoplifting Prevention (NASP), laws in all 50 states permit merchants to pursue civil demands or civil restitution against suspected shoplifters so they can recoup the costs they incur to protect their stores from theft. Retailers have had these rights for decades.
The philosophy behind these statutes is that there is a cost -- and unfortunately a growing cost -- because there are so many people who would shoplift from stores," Barbara Staib, NASP's director of communications, said in an interview with CBS MoneyWatch.
cbsnews.com
N.J. Bill expanding law regulating security guards moves one step further - named after fallen police officer in drug store robbery
Named "Melvin Santiago's Law" for the Jersey City police officer gunned down in the line of duty last July was shot dead by a man who assaulted a drug store security officer and stole his gun. T
he proposed bill extends the Security Officer Registration Act (SORA) to security guards hired by private companies. Both armed and unarmed security guards would now have to take a refresher course annually, rather than every two years. Armed guards would have to renew their registrations every year.
Security officers who carry firearms would also be required to wear a standardized uniform as prescribed by the Superintendent of the Division of State Police in the Department of Law and Public Safety.
A security officer carrying a firearm would also have to secure the weapon in a level three or higher security holster. Holsters are classified on a one to four basis, with a level two holsters having a safety feature like a "thumb break" or safety strap retention system.
The bill exempts loss prevention employees and employees of companies who usually host sporting and entertainment events at an arena where a state, county or municipal agency is on the premises and whose in-house security employees do not carry handguns or other licensed weapons.
The bill (S-2977 in the Senate), sponsored by Sen. Linda Greenstein, D-Cranbury, will head to the floor of the Senate for a vote.
nj.com
Consumer Groups Back Out of Federal Talks on Face Recognition Guidelines
Nine civil liberties and consumer advocate groups announced early Tuesday morning that they were
withdrawing from talks with trade associations over how to write guidelines for the fair commercial use of face recognition technology for consumers.
In the last 16 months, the two sides had been meeting periodically under the auspices of the N
ational Telecommunications & Information Administration, a division of the Commerce Department.
But the privacy advocates said they were giving up on talks because they
could not achieve what they consider minimum rights for consumers
- the idea that companies should seek and obtain permission before employing face recognition to identify individual people on the street.
The agency, she added, "will continue to facilitate meetings on this topic for those stakeholders who want to participate." With or without the consumer advocates, the participants intend to continue
trying to develop a workable code of conduct for facial recognition privacy
, said Carl Szabo, policy counsel for NetChoice, an e-commerce trade association. We think we can reach consensus on transparency, notice, data security and giving users meaningful control over the sharing of their facial recognition information with anyone who otherwise would not have access," Mr. Szabo said in an email.
nytimes.com
Privacy activists say gov't-led effort to set facial recognition standards at 'dead end'
Retailers have the ability to scan your face digitally, and use that identification to offer you special prices or even recognize you as a prior shoplifter. But should they use it? Should they get your permission first? Privacy advocates announced Tuesday they have walked away from a government-run effort with industry intended to answer these questions. The idea behind the negotiations was to hash out voluntary protocols for facial recognition technology in a way that doesn't hurt consumers.
The two sides had been meeting for 16 months, including last week, until the nine major privacy groups said they had hit a dead end and that "people deserve more protection than they are likely to get in this forum."
The biggest concern, however, among privacy groups is use of the technology by retailers, including casinos, to target and profile people. One company, FaceFirst, announced last year that its system is capable of processing more than 1 million facial matches per second per server, making it ideal for these customers. So long as a company has an existing photo of "persons of interest," from shoplifters to "your best customers," retail staff can be sent an email or text alerting them of that person's arrival.

The ability to apply a unique signature to a person's face, even if you don't identify them by name, is particularly invasive, according to privacy advocates. They argue that industry has little incentive to adopt tough standards and that Congress should pass general privacy legislation that applies to different technologies.
foxbusiness.com
Employers Score Win in Colorado Pot Case
The decision by the Colorado Supreme Court in favor of an employer who fired a quadriplegic employee for his use of medically prescribed marijuana is a victory for employers, but it also highlights the continuing tension between the discrepancies of state and federal law on marijuana. What Coats made clear is that as long as marijuana is illegal under federal law employers can take steps to prevent its use."
The decision strengthens the right of employers in all states to terminate employment for any and all marijuana use, regardless of the legality of marijuana use in that state. That means it's important for companies to explicitly spell out in their policies what is allowed and not allowed.
wsj.com
Gap to close 175 namesake stores in North America, lay off 250 HQ employees
Gap Inc. on Monday lowered the boom on its biggest and most troubled division, announcing it would close
175 of its 675 namesake stores in North America
over the next few years, with 140 of the closures occurring in the current fiscal year. In line with the closings, the brand's
headquarters workforce will be reduced by about 250 roles this year.
The closings will not impact Gap Outlet and Gap Factory Stores. Gap will also close a limited number of European locations, but it did not give a specific store count. Gap posted a 10% decrease in same-store sales for its latest quarter, through May 2, which helped to drive an 8% decline in earnings to $239 million.
businesswire.com
HBC eyes European launch for luxury retailer Saks Fifth and Off 5th
The agreement for Kaufhof, which was announced on Monday, gives HBC governor Richard Baker a springboard to explore taking Saks and its discount Off 5th chain abroad as well as other potential acquisitions on the continent.
There is an opportunity to bring Saks Fifth Avenue and Saks Off 5th to Germany
," Mr. Baker, also HBC's executive chairman, said in an interview. "We are investigating that and we will be working with the existing management team to see what their thoughts are, and then we will be testing it." The real prize on offer may be the prime retail real estate Kaufhof occupies in many German and Belgian cities.
Kaufhof has 103 stores in Germany, including 59 in prime city-center locations.
There is certain square footage we can use to open Saks Fifth Avenue and Saks Off-5th in Germany and Belgium," Baker told WWD on Monday.
theglobeandmail.com
Publix on the Hook for Boy's Nut-Allergy Death
Supermarket chain Publix must face product liability and negligence claims after an Alabama boy died from eating a cookie bought in one of its bakeries, a federal judge ruled. Beth Cline's 11-year-old son, Derek Wood, died in June 2014 after eating a cookie bought at a Clarksville, Tenn., Publix location.
Cline had asked a bakery employee if a "Chocolate Chew" cookie contained tree nuts and the worker said it did not, which turned out to be wrong.
courthousenews.com
Anna's Linens Files for Chapter 11 Protection, Aims to Sell Chain
In court papers filed Monday, Anna's Linens said it is in talks with New York investment firm DW Partners LP to sell its retail chain in a deal it hopes will save employees' jobs. It has until Friday to confirm a bid, which could then be put to test at a bankruptcy-court-overseen auction.
wsj.com
Unions: A&P for sale
Labor unions representing workers at
A&P and its banner companies on Monday said they had confirmed that the retailer is actively seeking buyers
and has received interest from several potential purchasers. The company however would not confirm such plans to SN. Montvale, N.J.-based A&P operates Pathmark, Waldbaums, SuperFresh, Food Basics and Food Emporium stores, employing more than 30,000 workers.
supermarketnews.com
Lidl: A significant threat to U.S. retailers
Johnny Rockets plans 100 new U.S. stores by 2017
Shopko opening 15 stores in July, and another 15 in October
Remaining RadioShack Stores Files Liquidation Plan
Ollie's files for IPO; sees potential for 950 stores

Please join the NRF Associate Member LP Committee meeting at NRF Protect

The NRF Associate Member Committee is holding a Town Hall meeting at NRF Protect for show exhibitors after show hours on Wednesday June 24 from 3-5 p.m. Room 202 C in the Long Beach Convention Center.


Who:

Especially for NRF Protect exhibitors only (this session is not for retailers)

What:


Come meet Bob Moraca, NRF VP-Loss Prevention and Rosamaria Sostilio, Senior Vice President, Asset Protection at Hudson's Bay Company and Chair of the NRF LP Council.

Why:

1.

Meet and greet with Bob and Rosamaria in a casual setting off the show floor

2.


Learn Bob's objectives with NRF and Rosamaria's objectives with the NRF LP Council in a 15-20 minute presentation followed by Q&A

3.

Learn about the NRF Associate Member Committee's LP community building efforts

When:

After show hours on Wednesday June 24 from 3-5 p.m.

Where:

Room 202 C in the Long Beach Convention Center
All the news - One place - One Source - One Time
The D&D Daily respects your time
& doesn't filter retail's reality
Report Your News!
(content subject to approval)




Study: Retailers want mobile POS, challenges exist 78% of retailers planning to make a new mobile POS decision by mid-2016. In addition, 66% of enterprise retailers say they want their existing POS software vendor to provide their mPOS solution. However, it takes chain retailers an average of 9.7 months to deploy a mobile POS solution. IHL finds that the impending Windows 10 release holds great promise for retailers because of the unified platform ability. With 85% of traditional POS applications being on a Windows platform, this combination fits well with the timing of rollouts for many retailers. chainstoreage.com

Fast Retailing, Accenture Team Up on Technology At this early stage, specifics related to the kinds of technology the partnership will eventually develop are few, but Yanai said he believes the two companies will create a shopping experience that has not until now existed anywhere in the world. In addition to the way people shop, he said the partnership will have an effect on how products are developed and produced, how orders are delivered to customers, and how staffers of Fast Retailing work. "We want to become the kind of business that uses the latest information-and not just information from within the company, but also information from outside the company and personal information- to inform the customer experience, both real and virtual, and then to deliver that information to the customer together with the clothes," wwd.com

Compliance does not equal security: What the EMV Mandates Mean for You - 6% to 8% of Apple Pay Dollars Spent - Fraud We all must recognize that EMV does not protect payments data in transit from the acceptance point to the card networks. The sensitive card-holder data contained on the card remains vulnerable to theft once it leaves the payment acceptance device. EMV helps protects from what is called "Card present" fraud. But what about card not present fraud? In France, for example, "payment card-present fraud dropped by 35% between 2004 and 2009 after the implementation of EMV, but domestic card-not-present fraud losses increased more than 360% in that same time span." Earlier this year, various reports have estimated 6% - 8% of all dollars spent using Apple Pay, where no physical card is needed, were conducted with stolen payment card information. pointofsale.com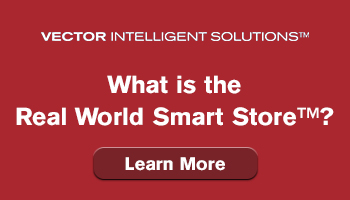 Vendor Spotlight




Come See the Most Effective Box & Now Container Tag Around

The New Ninja Tag

For Boxed Merchandise & Now Any Cylinder Container

Visit Booth #1519 at NRF Protect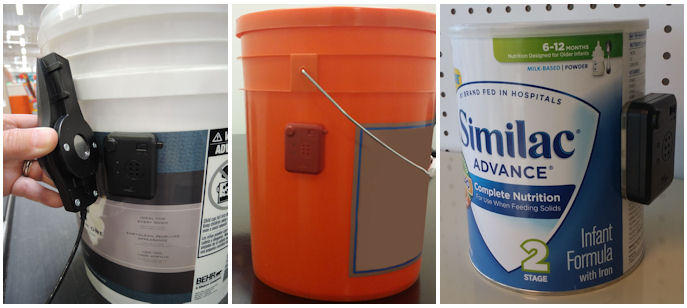 The newly designed Ninja Tag conforms to any cylinder-shaped product.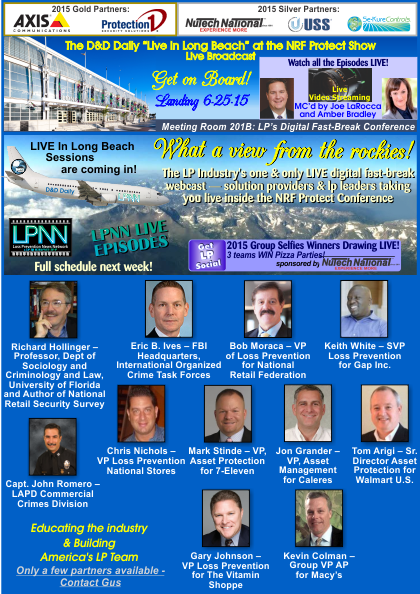 Press Releases

Iverify Wins Cisco Customer Innovation Award
Iverify earns award for creating highly innovative and forward-thinking IT solutions
Charlotte, NC, June 10, 2015 - Iverify was awarded Cisco's customer innovation award for second quarter of 2015. Iverify was selected from thousands of other Cisco customers across the region due to its forward thinking vision, fantastic partnership with Cisco engineers and its adoption of the Nexus 9k datacenter switch and the ASA Firewall with SourceFire.

"We are extremely proud to be awarded such an honor," said Steve Champeau, the newly appointed Chief Executive Officer of Iverify. "What's even more exciting is hearing directly from Cisco that Iverify embodies what it means to be innovative and constantly on the leading edge of technology."

With Iverify's recent acquisition of Checkview, Iverify is well-positioned as the most comprehensive security provider in North America. Iverify offers customers scalable, flexible life-safety technology including intrusion alarm, fire alarm, CCTV and access control as well as Iverify's core solution: interactive video response and two way audio, which extends beyond what most competitors offer. Iverify's comprehensive security solution set benefits national account customers across many sectors including auto dealerships, national retail chains, transportation, distribution, and commercial property management firms.


About Iverify:
Iverify is a full-service security company, reducing and deterring crime for large and small retailers, automotive dealerships, property management companies, and a host of other business types with basic
and interactive monitoring. Headquartered in Charlotte, NC, with facilities in Burnsville, MN and Chanhassen, MN, Iverify provides unparalleled remote security monitoring and life safety and property protection solutions supporting our customers, nationwide. Our remote presence creates a safer environment for our clients' employees and their customers, with cost-effective flexibility, scalability and responsiveness to real-world needs. Applying a set of custom designed protocols for each individual client, Iverify aligns technology, information and people for maximum effectiveness and efficiency.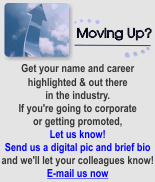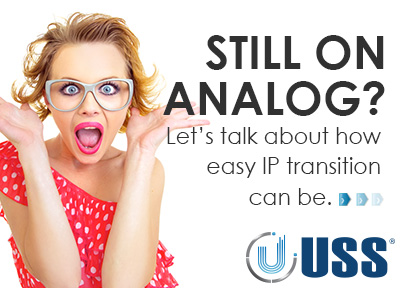 Loss Prevention News Network

Developing Future Leaders for Tomorrow's Challenges

History and Goals of the IOBSE


Keith White, SVP Loss Prevention for Gap Inc., and Michael Nelson, Regional Dir. of LP for Kohl's, talk about the history and goals of the International Organization of Black Security Executives (IOBSE). As the leading organization for minority security professionals, IOBSE is driven toward inspiring and encouraging young executives and college students to success in the security industry. Hear Keith talk about some of the IOBSE's success stories from over the years, while Michael tells us about the group's annual conference.
---
Listen in as Amber Bradley and Hedgie Bartol, LPQ, Business Development Manager, Retail, Axis Communications, chat in this lighthearted LPNN Quick Take. From sports talk to Amber and Joe's go-to karaoke songs, this segment will have you laughing.
Solution Providers, have a video or commercial you want to publish? Contact us.


e-commerce

Sponsored by The Zellman Group
Fed Report Assesses Present and Future of Tokenization for E- and M-Commerce While Apple Pay has provided the payments industry with some evidence that tokenization is implementable and scalable, it is an evolutionary process that still has issues to be addressed, according to a report from the Federal Reserve Bank of Boston. In addition to establishing viable standards, the Mobile Payments Industry Workgroup established by the Federal Reserve Banks of Boston and Atlanta said tokenization, along with the concept of "person/device present" emerging from mobile commerce provides the industry with an opportunity to revisit the card-present versus CNP framework for liability and pricing." cardnotpresent.com

MasterCard Continues to Define the Future of Digital Payments with Tokenization Support for App, eCommerce and Recurring Payment Card-on-File Programs MasterCard announced it will offer tokenization services to merchants with app, eCommerce, and recurring billing card-on-file programs, further protecting consumers and increasing convenience when storing MasterCard cards in merchant databases. By expanding its Digital Enablement Services (MDES) to serve merchants' needs, MasterCard continues to lead the industry in securing cardholder credentials - no matter where they are stored. To speed and simplify the purchase process in apps and online, consumers have allowed thousands of merchants to store billions of credit and debit card numbers on their behalf. In addition to the inherent security risks in the storage of card numbers, when a card account number changes, consumers are faced with the daunting task of updating payment information across all of these locations. If they are unsuccessful in changing the card number, transactions will fail - resulting in potential interruption in services, lower customer satisfaction and lost sales for the merchant. The new MasterCard program will enable merchants to harness the power of MDES to increase security and reduce declines for merchants that store card numbers. businesswire.com

New Bill Would Require Online Sellers to Collect Sales Tax

"Fraud is not a person - it is a dynamic grouping of statistics that deviate from the norm."
Stuart B. Levine, CFI, CFCI
CEO, The Zellman Group & Zelligent

ORC News
Sponsored by Security Resources
Arrest made in $400K blender scam tied to local Williams-Sonoma and Bed Bath & Beyond in Tampa The Secret Service says Kevin Wain used fraudulent credit cards to buy hundreds of the blenders, as well as Roomba vacuums, which he sold on eBay at a discount. Wain, 40, was arrested by the Secret Service and charged with access device fraud, accused of using stolen credit information to purchase more than $400,000 in merchandise from Williams-Sonoma and Bed, Bath & Beyond.

Many of the purchases were made at the Williams-Sonoma in Wesley Chapel, according to a complaint affidavit filed in U.S. District Court. A company fraud investigator told the Secret Service that Wain, using the name "Richard Davis," made at least 116 purchases totaling more than $166,000 using 106 different credit cards at that store over a two-year period. He made at least 19 purchases totaling more than $22,000 using 14 different cards at the Tampa store.

Each time, the first credit card "Davis" tried would be declined, according to the affidavit. Sometimes, he would have to go through three or four cards before one would be accepted. The cards didn't have names on them and didn't have account numbers embossed on them.

From September 2012 to February 2015, Wain sold 755 Vitamix blenders on eBay for a total profit of $399,713, according to the affidavit. From March 2013 to February 2015, he sold 197 Roomba vacuums for more than $91,000, according to the affidavit. He also sold nine Dyson DC41 vacuums for more than $3,400. tbo.com

ORC Razor Crew takes more than $1,800 in razors from Cape Coral Walmart - Have hit for more than $12k According to the store's loss prevention team, a man grabbed a bag off of a shelf at about 5 a.m. and went directly to the razor aisle. Once there, he took multiple razors and hid them in the bag. The same man and an accomplice tried to take more razors on May 21 at around 2:30 a.m. but were stopped by store employees. The same men are wanted in connected in retail thefts of razors all over Southwest Florida, totaling more than $12,000. Anyone with information should contact the Cape Coral Police Department at 239-574-3223. news-press.com
Wilkes-Barre Twp. Police looking for 3 suspects in $3,000 Victoria's Secret theft Police released a surveillance video from the Victoria's Secret in the Wyoming Valley Mall that shows two men and a woman sneaking "cheeky" panties into bags on June 9. A store manager reported to police that 213 pairs of this brand of underwear were stolen, a value of $3,190.50, authorities said. The surveillance video shows the female holding up a garment to cover the view of the camera, while the men help each other take the merchandise out of the drawers and place them into a bag. When the suspects were finished clearing out one drawer, they left it open and moved onto the next. According to the video, the theft occurred around 4:15 p.m., but the employees did not notice the missing items until around 6 p.m. This is the latest in a series of reported thefts at the store, which has now lost nearly $11,000 worth of merchandise. Earlier this year, police investigated at least four separate cases of bra thefts at Victoria's Secret, with approximately 170 bras being stolen in total. citizensvoice.com
Cranston, RI Police arrest 2 Women stealing $2,000 Worth of Tide Detergent from Stop and Shop supermarkets Two women sought by Cranston police for a string of Tide laundry detergent thefts from local Stop and Shop supermarkets have been arrested. Tasha Fernette, 25, and Heather Ruge, 26, both of West Warwick, were arrested after police released images of the two women walking out of the Stop and Shop on Garfield Avenue in Cranston on May 30. The pictures showed the pair after they had just loaded a cart with Tide worth about $500, police said The two suspects had just stolen Tide from two other Stop and Shops in Providence and Coventry to the tune of about $2,000 in all. Both women were identified and arrested by police last week. patch.com
Alert Best Buy employee catches fake State ID, $945 recovered along with $1,500 from Kohl's Police said a Brooklyn, N.Y., man's luck ran out on Thursday as after he allegedly successfully skipped out of Kohl's Department store with more than $1,500 of merchandise purchased with fraudulent identification, he was nabbed at Best Buy as he continued his "shopping spree." Police said that Best Buy management called them at 4:47 p.m. on Thursday to report that a man attempted to buy $945.32 worth of video games and headphones and reportedly produced fraudulent New Jersey identification to make the purchase. According to police, 23-year-old Tyrefe Kelly of 1939 Park Pl., Brooklyn, told the cashier that he had forgotten his Best Buy credit card and requested that she look up his card information by name and date of birth. When asked by the cashier to produce identification to confirm his identity, Kelly allegedly handed her a New Jersey identification card that she recognized to be fake. The cashier notified the store manager, who called Norwalk, CT Police. thehour.com

Akron, OH woman found guilty of stealing purses from Macy's; assaulted an L.P. Agent Summit County Common Pleas Court Judge Thomas Parker found Charen Boone guilty of stealing designer purses from Macy's at Chapel Hill Mall and assaulting a Loss Prevention Officer. Boone, 33, of Copley was found guilty of robbery, a second-degree felony. In March, Boone was caught on video surveillance camera cutting security cables connecting designer purses to a display rack at the Macy's at Chapel Hill Mall. Boone walked out of the store with one purse, put it in her car, then came back to the store and was caught cutting a second set of security cables. As Boone walked to the door with two more purses, she was met by store security. Boone pushed the officer, threw her to the ground, and began punching her in the face and chest. Other store employees were able to help the officer get control of Boone. Store security recovered the purses and the scissors Boone used to cut the security cables. wkyc.com

Montgomery, Police seeking a pair of shoplifters that have hit 'My Kids Attic' for months Police are looking for two women who are accused of shoplifting from a children's boutique in Montgomery. Security surveillance footage of the suspects was released to the public to help identify and locate them. Employees at My Kids Attic at 401 Coliseum Boulevard believe the same people are responsible for stealing items from their store adding that the store has been hit by shoplifters sporadically over the last few month. The store clerk there, said the store's biggest hit was May 16 when five women came in, split up to different parts of the store and stole a few hundred dollars worth of women's clothing, baby clothes, costumes and makeup items. Business video footage of the theft captured two suspects in connection to the shoplifting. montgomeryadvertiser.com
A Chicago Man Charged With Stealing $220 Worth of Aspirin from CVS in Evergreen Park, IL A Chicago man who takes care of his visually impaired mother was arrested after he allegedly stole $220 worth of aspirin from a CVS store in Evergreen Park. Phillip Willbanks, 49, appeared on a felony retail theft charge before Cook County Judge Peter Felice. Evergreen Park Police responded to a retail theft in progress on Sunday, where Willbanks was observed pocketing aspirin. Prosecutors said that Willbanks had prior arrests for retail theft, domestic battery and contributing to the delinquency of a minor. patch.com

ORC female busted hitting Nashville, Tenn., Dillard's for $1,000 worth of Kor's merchandise - selling on the street - 9 previous convictions
Do you have an ORC case to share?
Share your ORC news and help the industry grow


Retail Crime News

Sponsored by NuTech National
Coral Ridge Mall security company says Kozak had resigned The Universal Protection Service, which provides security at the Coral Ridge Mall, released a statement Monday about the deadly shooting at the mall on Friday. "First, we want to extend our prayers and express our sincerest condolences to the victim's family, friends and loved ones. We were notified that an employee, who had resigned earlier in the day, June 12, was taken into custody following the shooting death at the Coral Ridge Mall in Coralville, Iowa," the statement, provided by Public Relations Manager Angela Burrell, said. "We are shocked and deeply disturbed by this incident and are cooperating fully with local law enforcement." The company, based in Santa Ana, Calif., has directed all questions to local law enforcement. press-citizen.com

Iowa Mall security guard "harassed" mall employee for "weeks" before killing her An Iowa mall security guard allegedly opened fire and killed a young woman working at a children's museum inside a shopping center following weeks of what friends described as disturbing, "scary and weird" behavior. The young woman, who was an employee of the mall's children's museum, was working at the mall's information desk around 7:30 p.m. when Kozak, armed with a 9mm Glock handgun, shot her three times in the back. The sound of gunfire sent the mall into a panic as a police officer, who was at the shopping center for an unrelated call, rushed to the scene. The guard Kozak, who was married in September, displayed disturbing behavior towards blond, blue-eyed Farrington, a cousin of the victim said. He'd leave notes on Farrington's car, often stared at her at work and would "just be scary and weird." nydailynews.com

Two suspects burglarized the Ross store in Kearny Mesa, CA Tuesday morning The burglary happened around 2:30 a.m. in the 4200 block of Kearny Mesa Road. Two suspects wearing dark hoodies were caught on surveillance video smashing the front windows of the store with a blunt object. The suspects can then be seen smashing a Go Pro display case and a sunglasses display case. Within several minutes, the burglars set of the security alarm. The suspects fled the scene and took off in a white colored sedan. The San Diego Police Department says there have been similar burglaries in the past two weeks at sunglasses and optical stores. Investigators haven't determined whether Tuesday's incident is related. Police say there was no cash in the registers at the time of the robbery. cbs8.com
Hayward, CA Police arrest trio in Armed Robbery at Southland Mall Police caught and arrested three armed robbery suspects shortly after they reportedly held up a store at Southland Mall Monday morning just moments after witnesses dialed 911 to report the heist. Officers responded at 9:45 a.m. to a business in the 24000 block of Hesperian Boulevard for a report of a robbery in progress, Sgt. Tasha DeCosta said. Police say witnesses dialed 911 to report two men were in the store demanding that an employee open a safe and that they were placing laptops into a backpack. An employee at the store told arriving officers that the men entered the business, pointed a gun a him and told him to get on the floor, DeCosta said. The men took the employees money and cell phone along with laptops and other electronics from the store. contracostatimes.com
Omaha, NE Police believe CVS robberies are connected A CVS pharmacy was robbed in the Omaha metro area over the weekend. In a press release Monday, the Omaha Police Department said it believes the robbery is connected to one that occurred the week prior, which also involved a CVS pharmacy. The robbery occurred at the location near 90th and Blondo streets at about 2 p.m. Sunday. The robber made away with pills. Last week, the CVS at 49th Avenue and Dodge Street was also robbed, with the suspect making away with Oxycodone. ketv.com

Safeway Shoplifter in Colorado Springs climbs into the ceiling to avoid capture; $10,000 in damages Police in Colorado Springs say they arrested a "combative" grocery store shoplifter Monday night after she climbed into the business' ceiling to avoid capture, causing about $10,000 in damage. Officers were dispatched to the Safeway on South Murray Boulevard at about 11:15 p.m. where the woman had already climbed into the ceiling, police say. "After a lengthy search, officers found the female wedged between two walls in the ceiling area," police said. "She received medical attention for abrasions and contusions she received while navigating through the ceiling area barefoot." Police say she faces charges of unlawful use of a financial transaction device and criminal mischief. denverpost.com

Charleston, WV Multi-agency Credit Card Fraud investigation a "regional" issue Multiple agencies are cooperating on a credit fraud investigation that has become a regional issue. Secret Service, Kanawha County Sheriff's Office, State Police and Belle police are currently cooperating on a credit fraud investigation. The agencies involved are reticent to release details regarding the investigation, including those regarding a credit card skimmer said to recently have been found at a Belle gas station, to avoid jeopardizing the investigation in early stages. charlestondailymail.com

Cargo Theft: Truck filled with Pyrotechnic Explosives reported stolen in Toronto Toronto police are searching for a stolen cube truck packed with explosives and are warning anyone who finds it to immediately call 911. Police said the white cube truck contains theatre pyrotechnics and other explosives that should only be handled by professionals. Police say the truck was stolen on Sunday between 4:30 p.m. and 9:30 p.m. near Kipling Avenue and New Toronto Street. cbc.ca

Woman accused of stealing from store while disguised as Walmart employee

Two Houston men arrested in Woman's Death in Katy-area CVS parking lot

Ozark, AL man gets 30 years for Dollar General Armed Robbery; 2 prior felony convictions

Arson suspected in downtown Tulare, CA thrift store fire

Salinas, CA Police arrest suspect in 7 Armed Robberies of retail stores

UK: Australia: Kings Cross police arrest 22 in shoplifter sting against light-fingered backpackers and locals

UK: England: Formed Amazon Employee arrested for the theft of $5,400 of electronics

UK: Scotland: Three men admit carrying out $350,000 Glasgow Argyll Arcade Jewelry robbery

Freight Thefts in Brazil Increase 37%


Robberies and Burglaries
● Casey's General - Kokomo, IN - Armed Robbery/ Teenage suspect Killed
● Daytona - Haw River, NC - Armed Robbery
● Dollar General - Wadesboro, NC - Armed Robbery
● Family Dollar - Wadesboro, NC - Armed Robbery
● Kangaroo - Palm Coast, FL - Robbery
● Minute Mart - Tulsa, OK - Armed Robbery/ clerk pistol whipped
● Quick Food - Wilkes-Barre, PA - Armed Robbery
● Quick Food Mart - Summerville, SC - Shooting/ 1 killed
● Rite Aid - Gloucester Twp, NJ - Armed Robbery
● Subway - Dallas, TX - Armed Robbery/ Employee Killed
● Super - Thrifty Pharmacy - Brandon, MB, Canada - Armed Robbery
● Valero - Topeka, KS - Armed Robbery
● Walgreens -Santee, CA - Burglary/ ATM theft
● 7-Eleven - Lubbock, TX - Armed Robbery
● 7-Eleven - Hazel Dell, Vancouver, WA - Robbery


Featured Job Listings
Sponsored by NuTech National
Feature Your Job Here For 30 Days -
70% Aren't On the Boards
VP of Security
Comcast
Philadelphia, PA
Comcast
Senior Dir Safety/Food Safety/Hazmat
Sears
Hoffman Estates, IL
Sears Holdings Corp
AP Field Dir - Nationwide
Downing & Downing
United States
Downing & Downing
LP Director
Goodwill Industries of the Chesapeake, Inc
Baltimore, MD
Goodwill Industries of the Chesapeake, Inc
Director of LP
A'gaci
San Antonio, TX
A'gaci
Director of LP
Lane Bryant
Columbus, OH
LinkedIn
Director of LP
PacSun
Anaheim, CA
PacSun
Director of AP, Corporate
Dollar General
Nashville, TN
Dollar General
VP Supply Chain, LP & Safety
Ross Stores
Ft. Mill, SC
Ross Stores
Director of Safety
Academy Sports & Outdoors

Houston, TX

Academy Sports & Outdoors


Dir, Pharmacy LP
Rite Aid
Camp Hill, PA
Rite Aid
Reg Dir AP
Saks Fifth Ave
New York, NY
Saks Fifth Ave
LP Corporate Sr Mgr
JC Penney
Dallas, TX
JC Penney
Corporate LP Mgr
St. John Knits
Irvine, CA
St. John Knits
Mgr, Corp Security & LP
Canadian Tire
Oakville, ON
Canadian Tire
NEW TODAY District LP Mgr
Dick's Sporting Goods
Phoenix, AZ
Dick's Sporting Goods
NEW TODAY LP Mgr
Dick's Sporting Goods
Wheaton, MD
Dick's Sporting Goods
Regional LP Mgr
Family Dollar
Milwaukee, WI
Family Dollar
Multi Unit LP Mgr
The Great Atlantic & Pacific Tea Co.
New York City
The Great Atlantic & Pacific Tea Co.
LP Manager
Dunkin' Brands
Chicago, IL
Dunkin' Brands
LP Specialist
Alb/Sfy Company
Baton Rouge, LA
Alb/Sfy Company
Supervisor, LP
Ascena Retail Group, Inc
Pataskala, OH
Ascena Retail Group, Inc
Implementation Expert/Project Mgr
LP Software
Worth, IL
LP Software
Sales Representative
NuTech National
Maitland, FL
NuTech National

Limited Time Only - Post Your Multi-Unit LP jobs for FREE - Learn More Here

Daily Job Alerts


Appearing One Day Only
View our Internet Jobs Archives here
Assistant Mgr LP
Academy Sports & Outdoors
Houston, TX
Academy Sports & Outdoors
Store AP Mgr
Home Depot
West Roxbury, MA
Home Depot
Safety & Security Team Lead
IKEA
Burbank, CA
IKEA
LP Specialist
Kroger
Farragut, TN
Kroger
Dept Mgr LP & Safety
Lowe's
Brooksville, FL
Lowe's
LP/Building Services Mgr
Nordstrom Rack
Albany, NY
Nordstrom
AP Manager
Sam's Club
Edison, NJ
Wal-Mart
AP Manager
Sam's Club
Cinnaminson, NJ
Wal-Mart
AP Manager in Training
Walmart
Clovis, NM
Wal-Mart
AP Manager in Training
Walmart
Hastings, MI
Wal-Mart
AP Manager in Training
Walmart
Summerville, SC
Wal-Mart
AP Manager in Training
Walmart
Wilmington, OH
Wal-Mart
AP Manager
Sam's Club
Harvey Gretna, LA
Wal-Mart
AP Manager
Sam's Club
Fishkill, NY
Wal-Mart
District LP Manager
Marshalls
Vienna, VA
TJX Companies
Manager of AP
Macy's
Raritan, NJ
Macy's
AP Team Leader
Target
Kalispell, MT
Target
AP Team Leader
Target
Aurora, OH
Target
LP Manager Hrly
Kmart
Greenville, NC
Sears Holdings Corp
LP Manager Hrly
Sears
Springfield, OR
Sears Holdings Corp
LP Manager Hrly
Kmart
Devils Lake, ND
Sears Holdings Corp
Regional LP Manager
Dollar General
El Paso, TX
Linked In



Home of the Industry's Original
On the Move

Kevin Dodson was promoted to Director of Loss Prevention for Dick's Sporting Goods.
Joel Gurley, CFI was promoted to Director of Asset Protection for Abercrombie & Fitch.

Post Your New Job or Promotion!
See all the Industry Movement

Your Career
Sponsor this section of the Daily
4 Ways to Bring the Best Out of Your Employees One of the most important characteristics of today's leaders is their ability to inspire and manage their employees and team members. To create the most impact, leaders must recognize and manage their employees like the valuable assets they are. Here are some ways to let them shine. Let them share

10 Ways to Motivate Your Team During the Summer Months The summer months can bring low productivity and low engagement. While there is a lot to look forward to in this season, here are some great ways to keep everyone motivated and having fun. Make it a contest

5 Questions You Should Be Asking Your Team Members For many leaders, review time is the best time to speak to team members about their performance, vision and ideas. There is simply too much to get done that these conversations often fall to the wayside, but if you have some time, try to catch up with them and ask them these questions. What motivates you?

How Leaders Can Best Manage Conflict Within Their Teams When you spend so much time with the same people day in and day out, conflict is going to arise. As a leader, it's critical to handle conflict resolution right away so that it doesn't get in the way of productivity. Here are some strategies to use. Find common ground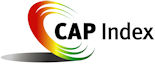 Tip of the Day
Sponsored by Vector Security
Education is a broad term usually defined by an individual as a singular focus with an end result that oftentimes stagnates the brain and limits horizons. Reaching milestones is incredibly important, but keeping your curiosity and wonderment is the key to reaching beyond. No singular degree or certification will bring you the success – it merely opens the door to more learning and the realization that if you don't know something, you go find someone who does and learn it from them.
Just a Thought,
Gus





Upcoming Events
---
Recruiting?
Get your job e-mailed to everyone... everyday
Post on our Featured Jobs Board!
Reach your target audience in 2015 every day!
Request our 2015 Media Kit
update account / change e-mail
unsubscribe FEEDBACK
www.downing-downing.com

Advertise With The D&D Daily




36615 Vine Street, Suite 103
Willoughby, OH 44094
440.942.0671
copyright 2009-2019
all rights reserved globally