The D&D Daily Mobile Edition
June 17,

2015



The LP Industry's #1 News Source - Informing, Educating and Instilling a sense of community


News Brief
Sponsored by WG Security Products, Inc.
Germany sees "dramatic rise" in organized retail crime - sometimes violent The EHI Retail Institute study presented at a security conference in Cologne on Wednesday, revealed a dramatic increase in the number of organized, sometimes violent thefts while total instances of petty larceny stagnated. The police are overwhelmed. A police union spokesman for the state of North Rhine-Westphalia, Stephan Hegger, noted at Wednesday's conference that stores' opening hours were expanding as workforces shrunk. To combat the rise in serious crimes in the retail sector, Hegger suggested shifting detectives' focus from many smaller crimes to fewer, more serious ones.

There were 365,373 registered cases of theft in the retail sector in 2014, a 2.6 percent year-on-year rise. But researchers estimate more than 26 million acts of larceny went unnoticed, incurring roughly 3.9 billion euros in damages for merchants. Put together with money spent on in-store security systems, guards and special training for workers, the cost of theft as well as measures to prevent it rose to 5.2 billion euros ($5.86B U.S.) a year. Thieves mostly pocketed cosmetics, perfumes, spirits and tobacco. High-priced electronics such as data storage devices, video game consoles and smartphones were also high on their wishlists. dw.de

EEOC Says AutoZone Racially Segregated Its Chicago Workers The U.S. Equal Employment Opportunity Commission on Monday refuted AutoZone Inc.'s contention that transferring black employees to specific stores in the Chicago area cannot create a viable claim for employment bias if the employees are transferred laterally, calling the alleged practice "intentional racial segregation." According to Monday's filing, Stuckey began working for AutoZone in 2008 and was promoted to a parts sales manager position in 2010. The majority of the customer base at the store in which he worked was Hispanic and, according to the EEOC, several store managers at the store held the view that Hispanic customers preferred to be served by Hispanic employees, which the agency said means black employees ended up with a disproportionate share of more menial, noncustomer work, such as stocking shelves.

There is evidence that by 2012 Autozone had decided to carry this a step further and shift the racial composition of the store's staff itself to be more Hispanic," the EEOC said. Stuckey was involuntarily transferred in July 2012 to another location, and, when he refused to accept the transfer, AutoZone fired him, the complaint said. law360.com

Claire's Boutiques puts up $1.15M to end Managers OT Suit in California The jewelry retailer signed off on the proposed settlement ending claims that it violated California labor laws by not properly accounting for the hours worked by approximately 1,375 current and former nonexempt store managers and assistant store managers and for not providing the workers with sufficient break times since 2008. law360.com

U-Haul Retail Stores Faces Wrongful Death Suit Over Food Truck Propane Blast - Filling Outdated Tanks The propane tank that ruptured was one of two tanks that were installed in the food truck, and they had been regularly taken to U-Haul's retail stores in Philadelphia to be refilled with propane in the weeks preceding the July 1, 2014, explosion, according to the complaint. Even though the tanks were old, deteriorating and in damaged condition, employees at both of those U-Haul stores consistently refilled the propane tanks for them to be used on the food truck, the suit says. Two food truck operators died from the blast and 11 bystanders were injured. Companies like U-Haul that fill propane tanks are obligated by federal law to inspect the tanks and make certain they are safe for use. law360.com

Meet Publix's next big threat: Lidl, the German grocer with big U.S. expansion plans - Could create new LP Dir. job Lidl chose the metro D.C. region over downtown Charlotte for its U.S. headquarters. The German grocer could open 100 stores in the U.S. initially with stores to open no later than 2018, unnamed sources told Supermarket News, though that number hasn't been confirmed. Lidl's stores are similar to Aldi US, another German grocer that's been growing rapidly in the U.S. for the last few years. The stores offer a small selection of groceries - the majority of which are its private label - at a discount to most other grocers. The similarities to Aldi, Stern writes, could make it easier for Lidl to make headway in the U.S. bizjournals.com

The top 10 ways employees waste time
Texting and checking social media sites aren't on any retailer's job description for store level hourly positions, but those and other Internet-enabled activities are sapping the productivity of workers, according to a CareerBuilder study. When asked to name the biggest productivity killers in the workplace, employers cited the following: 1. Cell phones/texting: 52% 2. The Internet: 44% 3. Gossip: 37% 4. Social media: 36% 5. Email: 31% 6. Co-workers dropping by: 27% 7. Meetings: 26% 8. Smoke breaks/snack breaks: 27% 9. Noisy co-workers: 17% 10. Sitting in a cubicle: 10% retailingtoday.com

IAI Wants to See Your Poker Face - NRF Protect attendees can win prizes in addition to brand new limited edition WZ gear by playing poker The International Association of Interviewers (IAI) wants to see your poker face at this year's NRF Protect Loss Prevention Conference and Expo, June 23-25 in Long Beach, CA. IAI has teamed up with our valuable sponsors to provide attendees the opportunity to win Certified Forensic Interviewer (CFI) scholarships, IAI memberships, a ZOMM, a 50" Smart TV, LPC Scholarships or a DHI Phantom2 Drone and an Apple iPad Mini and some limited edition Wicklander-Zulawski & Associates #DenyThis gear. It's simple to play: 1. Pick up one card at each of the below booths. 2. Bring your poker hand to the General Dynamics IT booth #1538 to see if you have the winning hand! Visit these booths to collect your playing cards: ● Checkview, an Iverify company 1648 ● InstaKey 839 ● LP Innovations (LPI) 922 ● General Dynamics Information Technology 1538 ● Security Resources 939. certifiedinterviewer.com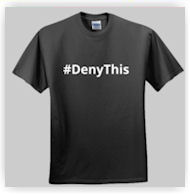 More than half of retailers expect to pursue acquisitions in next 12 months, survey says Earlier this week, CVS Health announced it will acquire Target's 1,600 pharmacies and 80 clinics for $1.9 billion, with plans to operate them as in-store shops. And there's more to come. The retail landscape is poised for a spate of mergers and acquisitions, according to EY's 12th Global Capital Confidence Barometer, a biannual survey of more than 1,600 executives in 54 countries, including the U.S. More than half (53%) of retail and consumer products companies (CPR) across the globe are expected to pursue acquisitions in the next 12 months, up from 39% in October 2014, according to EY. And one-third of the survey respondents said they intend to ink larger deals down the pike, the study revealed. forbes.com

A&P selling 137 of its 301 store portfolio

Retail, police partnership in Montgomery, AL helping prevent shoplifting

Quarterly Same Store Sales Results
Canada's Le Chateau Q1 comp's down 6.2% with sales down 4.8%
All the news - One place - One Source - One Time
The D&D Daily respects your time
& doesn't filter retail's reality
Report Your News!
(content subject to approval)




Most US consumers favor bio ID to prevent financial fraud Two-thirds of U.S. consumers think that using biometrics - such as voice, fingerprint, iris and facial recognition - would be more secure and help reduce the risks of fraud. "In fact, one in four U.S. consumers would even consider sharing their DNA with their financial institution, if it meant it would make authentication easier and their financial and personal information more secure," he said. mobilepayments.com

MasterCard announces tokenization support for private-label cards MasterCard today announced that it has become the first payment network to provide tokenization services to private label (store-branded) credit card issuers, enabling merchants to take advantage of the latest digital payment innovations. BJ's Wholesale Club, Kohl's and JCPenney will be among the first retailers to bring mobile payments to their private label cardholders later this year. All three retailers now are involved with forthcoming Apple Pay updates this fall. mobilepayments.com

Mobile shopping grows in importance for holidays Retailers looking ahead to meeting the needs of holiday shoppers should be aware of the continuing growth of mobile's importance as a consumer channel. According to IBM's Eighth Annual Online Retail Holiday Readiness Report, mobile accounted for 23% of sales and 45% of traffic in November and December 2014, respectively. By March, those figures had risen to 47% and 24% - both close to double what they had been in March 2013. In addition, retail websites see substantially more traffic from smartphones than tablets. Retailers are beginning to embrace new analytics-driven innovations that allow them to personalize each customer campaign and quickly connect them with the items they want, when and where they want it. chainstoreage.com

Complex Business Deals Raise Data Governance Issues for Retail CIOs - Target & CVS and Macy's & Men's Warehouse Target's $1.9 billion deal to sell its in-store pharmacies to CVS Health Corp. means the technology teams at each company must decide how to handle sensitive customer data, keep privacy promises and perhaps use technology to reshape the customer experience. In another unusual partnership, Macy's announced last week that it will hand off operation of its 300 in-store tuxedo shops to The Men's Wearhouse Inc which will run them for 10 years. The companies must tread carefully to notify consumers of potential changes in how their data may be handled. In the case of Target and CVS, medical information of Target's customers will likely be transferred to CVS wholesale. wsj.com

Security and Privacy Are Our Biggest IoT Challenges

New Chip Credit Cards Putting Squeeze on Small Businesses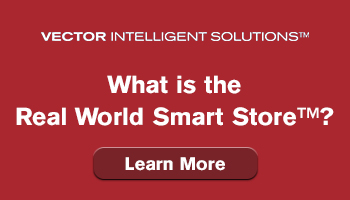 Vendor Spotlight




S-TRON Rebrands its New York based Security Company
S-TRON unveils a new website, marketing collateral and Company Tagline:
Advanced Security with Business Intelligence
PLAINVIEW, NEW YORK, June 13, 2014 - S-TRON, one of the nation's leading full-service security providers to national retail is pleased to announce the complete website rebranding. The rebranding follows a period of expansion for the business and will include a new visual identity, website, marketing collateral and new company tagline, Advanced Security with Business Intelligence.

Commenting on the rebranding, Pete Mattschull, President at S-TRON explains, "Following a very successful year in terms of new business and growth within our existing customer base, our technology and service offerings have evolved to such a degree, that we felt our old marketing was not accurately reflecting who we are." Mattschull continues, "In terms of the solutions we bring to our customers it is very important for our brand to reinforce the full extent of what we do. We look forward to continuing the momentum built to a strong 2015 finish."

The tagline, Advanced Security with Business Intelligence, was created to communicate the new paradigm shift towards data that is not only helpful with video beyond surveillance but it also provides useful data for marketing and operations.

S-TRON's newly designed website is now live and can be visited at www.s-tron.com.

ABOUT S-TRON

S-TRON is a physical security integrator for national and regional retailers with over 1,900 installation locations with headquarters in Plainview, New York. S-TRON provides outstanding service for national retail, grocery stores, restaurants and C-stores.

Solutions include:

Video Surveillance - Video beyond surveillance, S-TRON can implement a redundant video surveillance solution across all of your retail storefronts to aid in reducing shrink.

Access Control - Custom, scalable systems to control entrance, egress and critical areas.

Intrusion Detection - Active deterrence systems that provide the highest levels of security.

Business Intelligence - Go beyond just security! Improve efficiencies, increase marketing intelligence and provide operations with invaluable customer and staffing data all at the store level.

For more information, visit the company's website at: www.S-TRON.com.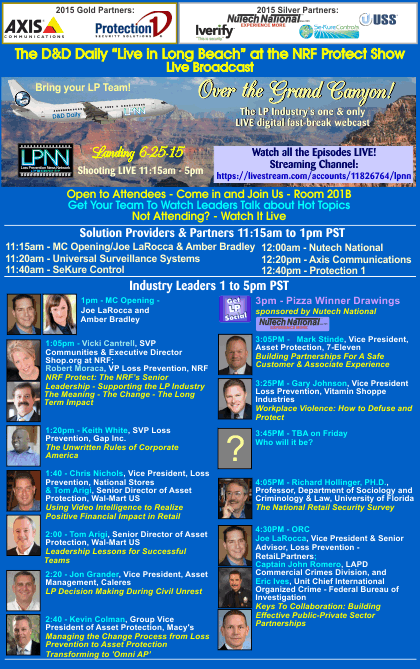 Press Releases

ALL-TAG Now Offers a New Source-Tagging Service to Consumer Product Goods Manufacturers
ALL-TAG, a leading manufacturer of anti-theft Security Tags, Security Labels, and other Electronic Article Surveillance (EAS) products, announces new service offerings for CPG (Consumer Product Goods) Manufactures.
Boca Raton, Florida - June 16, 2015 - ALL-TAG, a leading manufacturer of anti-theft Security Tags, Security Labels, and other Electronic Article Surveillance (EAS) products, announces new service offerings for CPG (Consumer Product Goods) Manufactures.

ALL-TAG has always been a trusted source for RF (Radio-Frequency) and AM (Acousto-Magnetic) security labels used to tag retail merchandise at the source. Now the company can make a source-tagger's job even easier by performing the actual tagging in the ALL-TAG manufacturing facility in Florida.

Source Tagging is a very efficient, cost-saving process where product manufacturers and packagers strategically position RF or AM security labels on products before shipping them to retail stores. Both retailers and product manufacturers benefit from source tagging in many ways.

Using a Label-Aire brand high-speed label application machine, ALL-TAG can apply both RF and AM labels to all types of retail product packaging in a very timely manner.

"As source tagging experts, we work closely with manufacturers and packagers to determine the RF or AM label position that ensures excellent detection by an EAS system, invisibility and tamper resistance, and deactivation convenience at the checkout counter," explained Vice President of Sales, Andy Gilbert. "This new service gives source-taggers one source where they can purchase RF and/or AM Labels and have them applied to the retail product packaging."

For more information about Source Tagging or ALL-TAG, please visit http://www.ALL-TAG.com.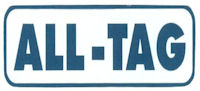 About ALL-TAG
Since 1992, ALL-TAG has been a leading manufacturer of Electronic Article Surveillance (EAS) products and services designed to help retailers protect their merchandise from shoplifting. The company is the currently the second largest global manufacturer of anti-theft labels. ALL-TAG Corporation., located in Boca Raton, Florida USA, opened in 2000 as a global sales and marketing office. In July of 2011, ALL-TAG launched a new production facility to manufacture labels in the United States. The new factory is now the sole manufacturing plant for all of the ALL-TAG RF Labels sold around the world. The company also has inventory warehouses in Hong Kong and the United Kingdom to ensure timely deliveries to our customers in those regions.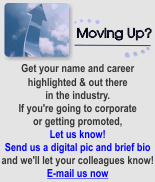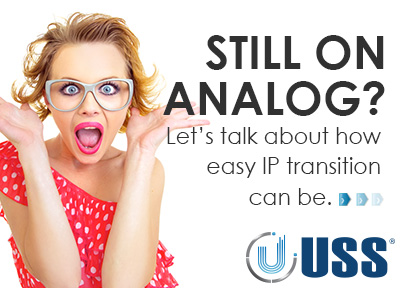 Loss Prevention News Network

Leading the way with higher education – Northern Michigan University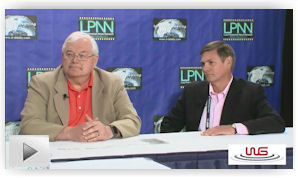 Dan Faketty, VP of Asset Protection for Bi-Lo Holdings, and Bob Hanson, Professor and LP Coordinator for Northern Michigan University, discuss the importance of education in Loss Prevention and the development of executives throughout their careers. Dan talks about the objectives and initiatives of the NRF's Education Committee, for which he is acting chairman. While Professor Hanson tells us about the highly successful LP program he's led at NMU over the years and how it has added value to the industry.
---
In this LPNN Quick Take, hear from Joe LaRocca and co-MC Ed Wolfe, VP Business Development for WG Security Products. Listen in as Ed, an LP industry veteran, talks about working with service providers, what makes WG different, and what the future holds for the company. Lastly, Ed offers his advice to someone considering going into a different line of work in retail.
Solution Providers, have a video or commercial you want to publish? Contact us.


e-commerce

Sponsored by The Zellman Group
Amazon eyes crowdsourced deliveries - 'On My Way' - Could be a nightmare at your door Always on the hunt for quicker and less costly deliveries, Amazon is considering paying ordinary people (as opposed to shippers such as FedEx or UPS) to deliver packages as part of a crowdsourced delivery program, according to The Wall Street Journal. They would drop off the packages to customers on the way to their own destinations. The service is referred to internally as "On My Way," the report said, and no other details are available. The report also noted that the plan may not move forward. chainstoreage.com

Shift to e-Payment Not as Hard As Some Might Fear, Says Study Card payments, especially, are catching the notice of financial executives, as the movement toward better intelligence on spending, and timely, real-time cash transfers to vendor and other parties can help save time and money. Though 70 percent of organizations are working to shift from paper to e-payments, SVB noted that card payments are gaining traction as an added way to conduct day to day operations with greater insight to how everything from accounts payable to travel expenses are being managed. In reference to fraud, 43 percent of financial institutions reported fraudulent card payments in 2013, with a jump from 2012 levels of 29 percent. pymnts.com

Avoid these "BUY" button pitfalls in social e-commerce

Almost half of global web consumers will purchase across borders by 2020

"Fraud is not a person - it is a dynamic grouping of statistics that deviate from the norm."
Stuart B. Levine, CFI, CFCI
CEO, The Zellman Group & Zelligent

ORC News
Sponsored by Security Resources
Wayne, NJ: Fleeing shoplifters drag Kohl's L.P. Agent 100 feet On Monday at 7 p.m. Officer Robert Franciose responded to Kohl's department store on Route 23 north on a report of an armed robbery that had occurred, according to Wayne Police Capt. Laurence Martin. Upon arrival and speaking to loss prevention, he was told that a suspect, identified as Sean McCarthy, 48, of Hewitt, entered the store and retrieved a large bag of items containing speakers, headphones, perfume, clothing, women's pants, earrings, and assorted jewelry that he and previously hidden. The merchandise was valued at $2,000. The loss prevention officer attempted to stop the suspect in the parking lot as he entered an awaiting vehicle parked at the curb being driven by Nicole Foxx, 35, of Paterson. The loss prevention officer had his arm pinned behind McCarthy, who was seated in the passenger side of the vehicle. Foxx continued to drive away with the loss prevention officer being dragged over 100 feet before falling to the pavement. northjersey.com
Walmart shoplifter in Destin, FL attempts to flee with $3,200 in merchandise The Okaloosa County Sheriff's Office has charged a Niceville man with stealing more than $3,200 in merchandise from a Destin Walmart. According to deputies, they spotted 30-year-old Michael Hagan putting items in a shopping cart and leaving the store without paying for them. The items included televisions, a computer, and stereo equipment. Hagan faces multiple charges, including theft and possession of a controlled substance. wjhg.com

4 California Men Charged in $500,0000 Counterfeit Credit Card scheme in Santa Clara Four Southern California men have been charged with allegedly creating counterfeit credit cards used to buy more than $500,000 in high-end merchandise in Santa Clara and Fresno counties, a Santa Clara County deputy district attorney said today. The suspects allegedly used stolen credit card information from gas station pumps and bought luxury items at 31 stores in Santa Clara County and one store in Fresno County from August 2014 to February, Deputy District Attorney Jennifer Deng said. A total of 42 charges have been filed between the four men for identity theft, burglary, conspiracy, aggravated white-collar crime enhancements and other crimes, she said. Prosecutors anticipate the suspects will face additional charges as there may be additional fraudulent transactions that have not yet been discovered, Deng said. fugitive.com
Dentist/ Career Shoplifter arrested at Target in Spring Twp, PA; 9 prior arrests A Bethlehem Township man, already convicted eight times for retail theft, was arrested and charges again Monday after allegedly trying to steal a cart full of items from Target. According to police, Alfred George Khallouf, 39, was trying to take about $324 worth of merchandise without paying for it, including fireworks, suntan lotion and camping equipment. Police said Khallouf is a Dentist in the Pottstown area that has nine prior arrests and eight convictions for retail theft. A Target employee recognized Khallouf from a previous retail theft and initiated surveillance by store security, police said. wfmz.com
York, SC brothers who are serial shoplifters arrested again On Monday afternoon, two sets of police officers converged from two directions toward guys under a tree on Maiden Lane in York. The tree gave shade when the heat hit 96 degrees. The shade did not last. The heat came in with handcuffs. The charges are shoplifting - again - for brothers Jerry and Anthony Kennedy, ages 61 and 59. One of them, Jerry, already has spent eight years in prison for shoplifting. That was not Jerry's first or only prison time for shoplifting or stealing. He has, State Law Enforcement Division records show, 18 convictions for property crimes. Younger brother Anthony has multiple convictions for property crimes, SLED records show, including shoplifting, forgery and writing fraudulent checks. He, too, has spent time in state prison for those convictions. These arrests - for allegedly stealing steaks, T-shirts, gun scopes and two cases of soda - could land the brothers back behind bars long enough to be cashing their Social Security checks at the prison store. heraldonline.com
Do you have an ORC case to share?
Share your ORC news and help the industry grow


Retail Crime News

Sponsored by NuTech National
Big Lots Clerk Shot During Robbery in South Los Angeles A checkout clerk was shot in the abdomen during a struggle with an armed robber at a South LA Big Lots Tuesday afternoon, according to LAPD. A man came into the store just before 2 p.m. and milled about before attempted to take the till from a cash register, according to police. "He was in the course of committing the robbery, and perhaps in his mind he was not able to get the money as quickly as he would have liked. She was not attacking him," Det. Jerry Gipson, of the Los Angeles Police Department said The woman, a 42-year Big Lots employee, was shot at least once in the abdomen. Foster and a second witness said they heard two shots being fired, and that some Good Samaritans attempted to catch the gunman as he fled. "Two people tried to chase him down but he got in his Cadillac truck so fast went up 58th Street. That was the end of that," Foster added. The shooter was described as a man in his 20s, last seen in a silver Cadillac SUV. nbclosangeles.com
Salem, OR teens get 18 years for WinCo Foods parking lot shooting Two Salem teenagers accused of trying to kill three people in a grocery store parking lot in January will each spend the next 18 years in prison. Nicolas Hernandez, 18, and John Hurley, 17, pleaded guilty to four counts of attempted aggravated murder. Police say they fired a Glock 9 mm handgun at three people inside an SUV in the WinCo Foods parking lot at 1240 Lancaster Drive SE on Jan. 8. Both young men were initially arraigned at the Marion County Juvenile Department because they were minors at the time of the shooting, but they were charged as adults under Measure 11, said Matt Kemmy, a Marion County Deputy District Attorney. statesmanjournal.com

Dollar General Employee Struck by car while pursuing Shoplifter in Dubuque, Iowa Dubuque Police responded at 12:03 p.m. Tuesday to Dollar General after receiving a report of a hit-and-run. Police said Dollar General employee Allyson L. Reynolds, 25, was attempting to stop a woman who employees believe shoplifted approximately $25 in merchandise from the store. Police said the woman got into a gray 2005 Chrysler with Illinois plates and struck Reynolds as she fled the parking lot. Reynolds was treated by paramedics on scene for a head injury that is not believed to be life threatening, according to police. thonline.com

Former Macy's Employee steals $19,000 in merchandise, cops plea of Petty theft and restitution of $450 A Hudson Valley woman charged with stealing nearly $20,000 from a Macy's store has plea-bargained the charge down to petty larceny. A Town of Wallkill Court spokeswoman says Caryn Kiel of Middletown had the charge reduced on Tuesday and owes $450. State police investigators arrested Kiel last April and charged her with one count of grand larceny. She was accused of stealing $19,039.42 between April 2013 and April 2014 while working as an associate at the department store chain's location in the Galleria at Crystal Run in Wallkill. An internal investigation by the store's loss prevention department led to her arrest. myfoxny.com

Manager of Burke's Outlet in Fort Payne, AL arrested after filing false report claiming her store had been robbed Fort Payne retail store manager is now charged after police say she faked a robbery of the store's bank deposit. Heather Dawn Swearengin of Fyffe is now charged with first-degree theft and filing a false report. Police say the woman claimed to have left the Burke's Outlet store with the store's deposit Sunday afternoon heading to the bank. When questioned, she gave police a detailed description of the robber and vehicle that she said she encountered at the intersection of 5th Street and Grand Avenue. But police say video surveillance of the area showed it never happened. They said she was asked to come back to talk further with investigators. According to police, she came in the next day with her attorney and invoked her 5th Amendment rights and didn't wish to talk. wsfa.com

Devils Lake, ND Police say Walmart Employee stuffed stolen cash into her bra A 16-year-old cashier accused of stealing more than $4,700 from the Wal-Mart she worked at stuffed money into her bra, police say. The Devils Lake Police Department referred the investigation to juvenile authorities, according to a report. Police allege that the thefts occurred between May 28 and June 12. inforum.com

Target Shoplifter leads PA State Police on car chase, caught after running into cornfield A woman who authorities say shoplifted at a local Target led troopers on brief car chase before abandoning the vehicle and running through cornfield, Pennsylvania State Police said. Laura Santangelo, 26, of Kunkletown, Pennsylvania, was caught and arrested Monday night, police said. Santangelo faces 27 charges including fleeing police, driving under the influence, and retail theft. Store employees reported Santangelo tried to leave the store with almost $286 worth of clothes and accessories in her purse. Santangelo was driving away and a Trooper tried to stop her in the parking lot. Santangelo didn't stop, police said, and sped through the parking lot without her car lights on as she ran four stop signs. Santangelo abandoned the car in the road, and ran away through a cornfield before she was arrested, police said. lehighvalleylive.com

Haddonfield, NJ Police seek suspect who robbed Rite Aid for drugs, carjacked priest Authorities are looking for a man who robbed a Rite Aid for prescription drugs and then carjacked a priest in Haddonfield, New Jersey on Tuesday. The Camden County Prosecutor's Office says a man jumped over the pharmacy counter of the Rite Aid on 700 block of Haddon Avenue around noon, wielding a firearm and demanding the prescription drugs Adderall and oxycodone. The suspect, after receiving an undisclosed amount of Adderall, went to the parking lot where he carjacked a priest. He then drove a block before exiting the vehicle and fleeing on foot. phillyvoice.com


Suspect In Target Holdup Arrested In String Of Newington, CT Retail Armed Robberies Michael Kozak, 59, of Newington was arrested Wednesday and charged with three counts of first-degree robbery, larceny and other charges in an earlier robbery Feb. 8 at Target, 3265 Berlin Turnpike and in holdups at Walmart, 3164 Berlin Turnpike, on Jan. 21 and at the Family Dollar store, 733 New Britain Ave.,on Feb. 7, police said. All of the holdups, including the latter one at the same Target store on Feb. 12, were considered armed robberies, police said. courant.com

Robber of gas station reports he was robbed to Des Moines, IA Police Des Moines man has been arrested after he told police he was robbed by someone after he had robbed a gas station. The Des Moines Register reports a 24-year-old man was arrested Monday night. Police say they responded to a report of a robbery of a gas station and found a man who matched the description of the suspect while on their way to the scene. Police say the suspect told them he had robbed the gas station convenience store so he could go drink at a nearby bar. He told police a black car that was in the gas station's parking lot during the robbery followed him to the bar. Once there, the driver of the car told him to hand over the money. kwwl.com

Charlotte-Mecklenburg police credit cards skimmed at local gas station - Used across the U.S. before shutting them down

Burglars Crash Stolen Car Into Woodbridge, CT., Gun Store - Guns Stolen

Two Eastern Europeans arrested installing skimmers on ATM's in Philadelphia

Two women using stolen credit cards in Mt. Pleasant Walmart & Meijer stores

UK: Australia: Thieves steal $35,000 worth of electronics from Harvey Norman Joondalup

Game Exchange Employee busted for $1,500 theft in Killeen, TX

Ogg's Hogan in Prescott, AZ burglarized; thief gets away with over $10,000 in Jewelry

Fired Norwich, CT Police Officer Charged in Stonington Jewelry Burglary

Kay Jewelers in The Promenade, Diberville, MS the victim of a Grab and Run, merchandise valued at $2,949

Zales Outlet in Arlington, TX hit with a Grab and Run, merchandise valued at $4,999


Robberies and Burglaries
● A Family Pharmacy - Victorville, CA - Armed Robbery
● BP - Detroit, MI - Shooting / 1 man killed
● BP - Clinton, TN - Robbery
● Brazil Popular - Acton, MA - Robbery
● Casey's General - Wilmar, MN - Robbery
● Corner Quick Shop - Birmingham, AL - Armed Robbery
● Dollar General - St Mary's, MD - Armed Robbery
● Dollar General - Oskaloosa, IA - Robbery
● Family Video - Winston-Salem, NC - Burglary
● Jewel - Chicago, IL - Burglary
● Loaf n Jug - Rapid City, SD - Armed Robbery
● Pleasant Grove Gun Supply - Pleasant Grove, AL - Burglary
● Stop n Go - Dothan, AL - Armed Robbery
● Walgreens - Fort Wayne, IN - Armed Robbery
● Woodbridge Firearms - Woodbridge, Ct - Burglary
● 7-Eleven - St Mary's MD - Armed Robbery
● 7-Eleven - Lubbock, TX - Armed Robbery
● 9th Street Grocery - Paris, TX - Armed Robbery


Featured Job Listings
Sponsored by NuTech National
Feature Your Job Here For 30 Days -
70% Aren't On the Boards
VP of Security
Comcast
Philadelphia, PA
Comcast
Senior Dir Safety/Food Safety/Hazmat
Sears
Hoffman Estates, IL
Sears Holdings Corp
AP Field Dir - Nationwide
Downing & Downing
United States
Downing & Downing
LP Director
Goodwill Industries of the Chesapeake, Inc
Baltimore, MD
Goodwill Industries of the Chesapeake, Inc
Director of LP
A'gaci
San Antonio, TX
A'gaci
Director of LP
Lane Bryant
Columbus, OH
LinkedIn
Director of LP
PacSun
Anaheim, CA
PacSun
Director of AP, Corporate
Dollar General
Nashville, TN
Dollar General
VP Supply Chain, LP & Safety
Ross Stores
Ft. Mill, SC
Ross Stores
Director of Safety
Academy Sports & Outdoors

Houston, TX

Academy Sports & Outdoors


Dir, Pharmacy LP
Rite Aid
Camp Hill, PA
Rite Aid
Reg Dir AP
Saks Fifth Ave
New York, NY
Saks Fifth Ave
LP Corporate Sr Mgr
JC Penney
Dallas, TX
JC Penney
Corporate LP Mgr
St. John Knits
Irvine, CA
St. John Knits
Mgr, Corp Security & LP
Canadian Tire
Oakville, ON
Canadian Tire
District LP Mgr
Dick's Sporting Goods
Phoenix, AZ
Dick's Sporting Goods
LP Mgr
Dick's Sporting Goods
Wheaton, MD
Dick's Sporting Goods
Regional LP Mgr
Family Dollar
Milwaukee, WI
Family Dollar
Multi Unit LP Mgr
The Great Atlantic & Pacific Tea Co.
New York City
The Great Atlantic & Pacific Tea Co.
LP Manager
Dunkin' Brands
Chicago, IL
Dunkin' Brands
LP Specialist
Alb/Sfy Company
Baton Rouge, LA
Alb/Sfy Company
Supervisor, LP
Ascena Retail Group, Inc
Pataskala, OH
Ascena Retail Group, Inc
Implementation Expert/Project Mgr
LP Software
Worth, IL
LP Software
Sales Representative
NuTech National
Maitland, FL
NuTech National

Limited Time Only - Post Your Multi-Unit LP jobs for FREE - Learn More Here

Daily Job Alerts


Appearing One Day Only
View our Internet Jobs Archives here
Area LP Manager
Bed Bath & Beyond
San Francisco, CA
Bed Bath & Beyond
AP Manager
Lord and Taylor
Cheektowaga, NY
Lord and Taylor
Regional LP Manager
Guess
Central or Southern, FL
Guess
Area LP Manager
JC Penney
Colorado Springs, CO
JC Penney
Mgr Global Security Op Center
L Brands
Columbus, OH
L Brands
District LP Specialist
Smith's Food and Drug
Albuquerque, NM
Kroger
Mgr Safety 1
Save-A-Lot
Earth City, MO
Save-A-Lot
LP Lead
Sears
Annandale, VA
Sears Holdings Corp
LP Manager Hrly
Kmart
Pikeville, NY
Sears Holdings Corp
LP Manager Hrly
Sears
Dulles, VA
Sears Holdings Corp
LP Manager Hrly
Kmart
Nashville, TN
Sears Holdings Corp
AP Team Leader
Target
Helena, MT
Target
AP Manager in Training
Walmart
Columbia, SC
Wal-Mart
AP Manager in Training
Walmart
Owensboro, KY
Wal-Mart
AP Manager in Training
Walmart
Jonesville, MI
Wal-Mart
AP Manager in Training
Walmart
Batavia, NY
Wal-Mart
AP Manager in Training
Walmart
Longmont, CO
Wal-Mart
AP Manager in Training
Walmart
Lakewood, CO
Wal-Mart
AP Manager in Training
Walmart
Glen Burnie, MD
Wal-Mart
AP Manager in Training
Walmart
Vacaville, CA
Wal-Mart
AP Manager in Training
Walmart
Melbourne, FL
Wal-Mart
AP Manager
Walmart
Southaven, MS
Wal-Mart
Regional LP Mgr
Swatch Group
Miami, FL
LinkedIn
Regional LP Mgr
Swatch Group
New York, NY
LinkedIn



Home of the Industry's Original
On the Move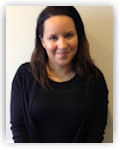 Paige Thompson was named the first Regional LP Manager for the East for Chanel, Inc. In this role, Paige will be responsible for all loss prevention and security related issues. She will direct all LP initiatives / programs acting as a liaison between the boutiques & corporate. Paige's position covers boutiques for the East & NY regions. She most recently worked as District Loss Prevention Manager for BCBG Max Azria Group. Paige has also worked for Lord & Taylor, holding roles as a Corporate Manager of Investigations, Regional LP Manager, and District LP Manager. Paige has a Bachelor degree in Communication Studies from the University of North Carolina Chapel Hill and has certifications in Wicklander and Zulawski Interviewing Techniques. Congratulations Paige!

Post Your New Job or Promotion!
See all the Industry Movement

Your Career
Sponsor this section of the Daily
People Remember What You Say When You Paint a Picture Whether you're a leader communicating to your team the vision you have of your organization's future, or just trying to express a solution to a problem, you may want to use words that provoke images. If you communicate by telling a story, it inspires people to work towards that image of the future. No more abstract

3 Rules for Giving a Truly Motivational Pep Talk Sometimes all people need is an inspiring and rousing pep talk. We dream of giving moving and rallying speeches that are found in movies, but how often do we have such a speech at the ready? There's no one correct way for giving a pep talk, but here are some strategies to help you come up with a plan. Start with a question

Why Affirmations Have Failed You and 4 Steps to Change That Science has proven that affirmations are an effective tool for transforming yourself into the person you'd like to become. The key component is that they need to be done the correct way, or results will be minimal. Here are four steps to creating affirmations that will produce results and success. Remind yourself of your action plan

'Why?' The Question that Changes Lives and Guides Success You probably asked that one word a million times in your childhood; maybe it was just to annoy your parents or siblings or maybe you were curious, 'why' is the question that exposes our purpose for doing or not doing things. This one word guides both our choices and actions. Two levels of 'why'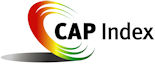 Tip of the Day
Sponsored by Vector Security
Loyalty is one of the most precious values there is and a loyal team that's unified in its goals and objectives, even in defeat, is strong and supportive. Loyal teams can make the largest tasks seem effortless and they create a sense of ownership of family that inspires individual performance and comforts individual failure. Earned slowly and grown daily, loyalty is a commodity no leader can be without because it fuels success, unifies purpose, and gives birth to exceptional performance. Without loyalty, teams splinter and lose focus on the true objectives. It's rare to build a truly loyal team and it's incredibly difficult to keep them together long term with private agendas always pressuring the balance. And yes, even loyal teams require balancing because at the end of the day it's always about personal agendas. Professional sports teams are constantly looking for that balance and the right players to fit as a team and the same holds true in business. With the right team, anything is possible and conversely one team member can destroy the entire balance. So being a team player is important even when you decide not to be.
Just a Thought,
Gus





Upcoming Events
---
Recruiting?
Get your job e-mailed to everyone... everyday
Post on our Featured Jobs Board!
Reach your target audience in 2015 every day!
Request our 2015 Media Kit
update account / change e-mail
unsubscribe FEEDBACK
www.downing-downing.com

Advertise With The D&D Daily




36615 Vine Street, Suite 103
Willoughby, OH 44094
440.942.0671
copyright 2009-2019
all rights reserved globally