The D&D Daily Mobile Edition
June 18,

2015



The LP Industry's #1 News Source - Informing, Educating and Instilling a sense of community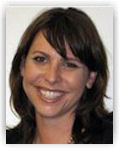 Allison Jonas was named National Manager Learning & Development for Sears Holdings Corporation. Allison was previously the Training Manager, OptumRx Learning for Prescription Solutions. She has also worked at Xceed Financial Credit Union as Organizational Development and at Accenture as a Corporate Trainer Consultant to Washington Mutual. Allison earned her Bachelors degree from California State University - Sacramento and went on to acquire her Master's Degree in Organizational Leadership from Gonzaga University. Congratulations Allison!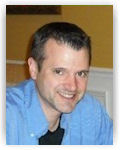 Bryan Hillman was promoted to Director of Field Loss Prevention and Safety for PetSmart. Bryan was has worked for the retailer since 2010 where he started as a Store Manager, then became their Regional Loss Prevention and Safety Manager, and then acquired his previous position, Senior Regional Loss Prevention and Safety Manager. Bryan has also worked at Target as Store Team Lead and Remodel Coordinator. Congratulations Bryan!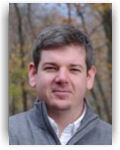 Paul McGinley was named Global Senior Manager, Security for Connolly iHealth, LLC. This is a newly created role and is the formal establishment of a physical security program at Connolly iHT. Previously physical security had been handled by disparate parties from Info Sec to Facilities to HR, so this is an effort to build a true physical security program: setting standards, conducting audits/inspections, gap analysis and mitigation, develop crisis response plans, coordinate the installation and maintenance of physical security systems, etc. Paul had previously worked for Dollar Financial Group and had been with them for over nine years and started as the Loss Prevention Technical Assistant and soon moved up the ranks, earning such titles as Regional Loss Prevention Manager and Director of Loss Prevention and Security. Paul earned his Bachelor's of Arts degree in Political Science from Dickinson College. Paul was also the D&D Daily third place award winner for our 2011 Thought Challenge. Congratulations Paul!

News Brief
Sponsored by WG Security Products, Inc.
Why Marvin Ellison, CEO-designee for J.C. Penney, joined Penney's - The #1 most successful former LP executive in the LP industry's history
Given J.C. Penney's recent history, in which Ullman's predecessor nearly ran the retailer into the ground, you could be excused for wondering why a person with Ellison's qualifications (he was formerly in charge of Home Depot's U.S. locations) would climb on board. It was, after all, none other than Warren Buffett who famously proclaimed that "turnarounds seldom turn."
Ellison opened up about this at Piper Jaffray's 35th Annual Consumer Conference on June 10, saying his decision was based on two factors. First, his modest upbringing gave him an appreciation for department stores such as J.C. Penney that serve those on lower rungs of the socioeconomic ladder. Second, given J.C. Penney's recent troubles, he sees it as an opportunity to help an iconic brand atone for its past problems:
My thought was very simple: you have an iconic 113-year old company with a strong dominant brand that still exists. You have a wonderful portfolio of private-branded product, which for any brick-and-mortar retailer competing against pure dot.com companies ... is significantly important.
But also there was upside opportunity to correct the problems of the past and implement some strategic initiatives that will help the company transform itself to the future. I felt it was an opportunity that was too good to pass up. Editor's Note:
As the most successful former Loss Prevention executive in our industry's history, barring only one other, Marvin is the epitome of all the advice everyone gives about how to succeed. Always looking to grow, always willing to face risk and take that next step. Especially when its just to good to pass up.
investopedia.com
LPRC Seattle 'Future of Retailing' Trip
Dr. Read Hayes and Bloomingdales' Tom Meehan are leading a
tour of the Amazon and Microsoft future store concept area in Seattle
as part of the LPRC's Future of LP Working Group. Although this is an initiate of Future LP - ANY LPRC MEMBER CAN ATTEND!
Confirmed tour dates are Tuesday August 4 for Amazon at 2pm Pacific and Wednesday Aug 5 for Microsoft at 3:30pm Pacific. The group currently has several retailers committed, and is open for a few more. There is a maximum of 30 people.
The FLPWG tour will be facilitated by the Checkpoint team, and designed to expose the group to future retailing concepts, and leading futurists to inform and inspire LPRC members as they plan future crime and loss control actions. If you have a future-oriented team member that would benefit from this very unique experience please contact Jessi ASAP. Formal agenda to follow.
PetSmart confirms more layoffs at Phoenix headquarters - Eliminates 6 Loss Prevention positions
PetSmart confirmed Monday that it is laying off
15 percent of its staff at its Phoenix headquarters, 220 positions.
This is the
second round of layoffs at the Phoenix headquarters in less than a year.
Back in September,
PetSmart laid off 176 employees
in "support group and field leadership positions."
At that time, the company, under pressure from investors, was already considering selling. The company employs some 53,000 people ate more than 1,400 stores in the U.S., Canada and Puerto Rico. According to sources Loss Prevention eliminated 4 regional Loss Prevention managers and 2 corporate LP positions.
kpho.com
Target says it will eliminate another 190 jobs
The retailer Target is cutting another 140 jobs at its headquarters and eliminating 50 other unfilled jobs. Target Corp. said in March that it would lay off 1,700 workers, mostly in Minneapolis, and eliminate 1,400 open positions. Those cuts were part of a restructuring plan intended to save the company $2 billion over the next two years. The company also laid off more than 17,000 people when it closed all of its stores in Canada this year.
northjersey.com
J.C. Penney Employees Win Class Cert. in Wage, OT Dispute over Waiting in Security Lines for Security Checks in California
A California federal judge on Tuesday certified a class of employees of a J.C. Penney Co. Inc. subsidiary who sued the company for unpaid wages and miscalculated and unpaid overtime, ruling that the named plaintiff satisfied all the requirements for class certification. Named plaintiff Alejandro C. Sequeira Ruiz alleged that JCP Logistics Inc.
failed to pay him for time spent waiting in security lines for security checks to be performed upon arriving and leaving work
, and that the company incorrectly calculated overtime pay for bonuses.
law360.com
Pilot Travel Center Workers Get Collective Cert. In Pay Row
A nationwide class of Pilot Corp. restaurant and retail employees,
possibly numbering more than 82,000
, won conditional collective status Tuesday in a federal suit accusing the travel center company of
manipulating time records to conceal off-the-clock work.
Lead plaintiff Arvion Taylor filed her complaint in April 2014, alleging that during her time working for a Subway restaurant in a Tennessee Pilot location, her manager made her work before and after her shift and during her lunch break. She claimed that her manager altered her electronic time sheets to make it look like she worked less than she did. The clients believe that such tinkering with employees' records was caused by
a nationwide Pilot policy requiring managers to audit time sheets before submitting them to payroll.
law360.com
Are the "discounts" at luxury outlets a form of consumer fraud?
Kors agreed to pay $4.88 million to settle that suit last week. The company denied any wrongdoing. It did agree to change the labeling on those outlet price tags from "MSRP" to "value," which seems equally arbitrary in this context. Similar cases have been brought against Ralph Lauren, Saks Fifth Avenue, and Gap, and last year four members of Congress wrote a letter to the US Federal Trade Commission complaining that most of the goods sold in outlets are made specifically for them, often to a lower standard of quality, as opposed to the "excess inventory and slightly damaged goods" that hung in the outlets of yesteryear. Passing those items off with a luxury label when they would never pass muster for the brand's retail store, the Congress members wrote, is "deceptive and unfair."
qz.com
Eby-Brown Wins CargoNet Security Award
Eby-Brown Co. LLC, a leading consumer products distributor to the convenience-store industry in the eastern United States, was recently recognized by CargoNet with its 2014 Best in Cargo Security Award. The award recognizes CargoNet members that have demonstrated best practices in cargo security through the use of the CargoNet program in addition to their own security protocols. Safety and security have long been one of Eby-Brown's top priorities.
"It's an honor to be recognized by CargoNet," says Joe Pfeifer, vice president of loss prevention and safety at Eby-Brown. "Cargo security is part of the service we provide to our customers at Eby-Brown. Having the products when our customers need them and ensuring the safety of food products within the supply chain are important in our overall commitment to customer service."
CargoNet is the cargo theft database and information-sharing division of Verisk Crime Analytics, a leading provider of crime prevention services for retailers, manufacturers, logistics companies, equipment owners and insurance companies and that offers data and analytical support to law enforcement. The company offers a comprehensive suite of data management, analytic and theft prevention services that include prediction, mitigation, response and recovery.
cspnet.com
Coralville Chief Bedford: Police had discussed active shooter scenario at Coral Ridge before Guard fatally shot Mall employee
Coralville Police Chief Barry Bedford praised the multiagency response to Friday night's fatal shooting at the Coral Ridge Mall. A Coralville police officer was at the mall around 7:30 Friday night, responding to a call for service at the Coral Ridge 10 movie theater, when authorities say 22-year-old Alexander Kozak shot and killed 20-year-old Andrea Farrington at the mall's information kiosk near the food court. The shooting prompted a response from every on-duty Coralville officer and some off-duty officers, as well as officers from surrounding agencies. Within minutes, the mall was placed into a lockdown, entrances were secured and access to the mall's parking lot was closed.
Bedford said the response was not happenstance, but the result of previous training and coordination made possible by the county's joint emergency communications center.
The department's Emergency Response Team trains in "lots of different buildings in Coralville," Bedford said. Specific buildings that have been identified as being potential targets for threats - such as schools and the mall - have hosted training in the past, he said.
kcrg.com
In Today's Real-Time Social Media - Bad Behavior Can Bite You - J Crew Exec's Celebrating Surviving Cuts at Local Pub Goes Social
A handful of J. Crew executives gave the company a black eye on the front page of Thursday's New York Post. The paper shows the executives and employees apparently
celebrating the fact that they survived a round of layoffs
at the company last week, where 175 jobs were eliminated. Alejandro Rhett, vice president of men's merchandising, and others sent photos with hashtags that
made reference to "The Hunger Games" films where teens are forced to fight to the death,
the Post reported, noting that retail men's merchandiser Andrew Ruth and other Crew staffers, Julie Stamos and Vanessa de Jesus, evidently participated in the hijinks.
Rhett reportedly delivered bad news to several of his staffers, then went to the Linen Hall Bar where he was
photographed jumping for joy.
Another photo was tagged #forthewin and #damnitfeelsgoodtobeagangster, according to the Post. A spokeswoman for J. Crew said that
"action has been taken, but we would never discuss that publicly."
Calls on Thursday to Rhett and Ruth went to voicemail.
"We do not condone this behavior in any way," the J. Crew spokeswoman said. "Individuals' actions do not represent the culture of our company - this is not who we are."
wwd.com
2015 RESTAURANT LOSS PREVENTION & SECURITY AWARDS - Tomorrow, June 19 deadline for the RLPSA awards nominations
If you still plan to nominate someone, please contact Jim Forlenza as soon as possible! RLPSA recently released news about the creation of the RLPSA Awards, a new designation recognizing outstanding individuals or teams in the restaurant LP industry. The two awards, Salute to Excellence and Distinguished Service Award, will be presented at the Tuesday night dinner at the RLPSA Annual Conference. Complete award criteria and applications are available here
rlpsa.com

Retailers Applaud Passage of Trade Promotion Authority - Provides Congress with new oversight responsibilities over pending and future trade agreements

Dollar General reposts Director of Asset Protection, Corporate on LinkedIn


Quarterly Same Store Sales Results
Kroger Q1 up 5.7% excluding fuel, with total sales up 0.3%
Rite Aid Q1 comp's up 2.9%, front-end up 0.6%, pharmacy up 3.9% with revenue up 2.8%
Pier 1 Imports Q1 comp's up 2% with total sales up 3.1%


Over $15,000 in Scholarship Drawings at NRF Protect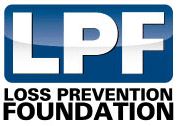 For many years, LPC scholarships have been offered at the NRF Conference and 2015 is no different. Due to the demand for the LPC, the following LPF partners are once again offering scholarship drawings! If you are attending this year's conference in Long Beach, CA, be sure to visit these exceptional solution providers who are have a long standing tradition of so generously providing LPC scholarships:
| | | |
| --- | --- | --- |
| Company | Booth Number | LPC Scholarships |
| American Public University | 630 | 1 |
| ebay inc. | Fusion Center | 5 |
| General Dynamics | 1538 | 3 |
| InstaKey | 839 | 1 |
| Security Resources | 939 | 2 |
| Stanley Security Solutions | 1419 | 2 |
| Verisk Retail | 639 | 1 |
| The Zellman Group | 1013 | 5 |
LPF thanks these solution provider partners who have demonstrated a commitment to advancing our great profession through education.
All the news - One place - One Source - One Time
The D&D Daily respects your time
& doesn't filter retail's reality
Report Your News!
(content subject to approval)




CSO Salary's up 4% over LY - New York and Boston rising even faster New York saw a 6 percent increase, to between $161,000 and $233,000. Boston also had a 6 percent increase, from a lower base, to between $156,000 and $228,000. The Internet of Things and the Bring Your Own Device movement have also contributed to the complexity of the security challenge, she added. Meanwhile, as a result of high-profile breaches and the increasing attention paid to security, CSOs are becoming more visible within their companies, and some firms have adjusted their organizational structures to reflect this. But along with the increase in pay, visibility and responsibility, CSOs are also expected to have a more holistic understanding of the industries where they work.

There's a lot more pressure for them to understand other areas of the business, to be well versed through all business lines and business units, and to know how to plan and strategize for risk aversion," she said. "There's been a lot of pressure on softer skill sets." csoonline.com

'Psycholinguistics' Used to Identify Troubled Employees The science of "psycholinguistics," or using algorithms to capture the way people use language and the changes in how they use it. Psycholinguistics can help companies track changes in employee behavior or mood, and can be used to identify workers who are doing bad things or to spot those who may be heading down a path that will lead them to commit acts of violence, espionage or other wrongdoing. Filtering massive volume of emails and social media communications to monitor, and combines that with the use of keywords that could signal disgruntlement, anger, despair or criminal intent. That information is then combined with data from personnel files, IT and security, and observations from supervisors and coworkers to determine what actions to take. Instead of randomly picking individuals that you'll look at their emails, let the algorithms and anthologies and statistics analyze every single person in the same way...and use their own language or their own measurements to determine whether they're exhibiting concerning behavior or not. wsj.com

Magazine House CEO's email hacked - Hacker told accounts payable to wire $1.5M to Chinese bank - They did it! Cyber-criminals are thought to have scammed magazine publisher Bonnier Group out of at least $1.5m after hacking the CEO's emails. The Swedish-owned firm's US subsidiary, Bonnier Corporation, has over 600 employees and makes in excess of $200m in revenue - with popular titles including Saveur and Scuba Diving. Cyber-criminals hacked the corporate email account of then-CEO David Freygang and sent two separate instructions to an employee in accounts payable to transfer large sums to a Chinese bank via electronic transfer, according to the New York Post. One $1.5m payment went through successfully, but the second transfer last month could be stopped and retrieved in time after the staff member called Freygang to double check its authenticity, it is believed. "I can confirm an employee at Bonnier fell victim to cyber-fraud in the range of $3m," new CEO Eric Zinczenko apparently said on his first day in the job on Tuesday. It's thought the instructions on the email marked the transfer as urgent and confidential. Perhaps unsurprisingly, the Chinese bank in question is said to have been un-cooperative in helping the firm get its money back - highlighting the problem of remediating cross-border cybercrime. infosecurity-magazine.com

Survey Sees IT Budgets Shifting to Cloud
While information technology operational budgets are rising at the fastest pace since the Great Recession, IT capital spending remains flat, a trend that may signal a shift to cloud computing, according to a new survey. IT operational budgets are up about 3.0% at the median and 69% of organizations polled for the survey are experiencing budget increases this year. Only 17% were cutting their operational budgets. Total IT spend will decline this year, from 2.5% to 2.3%. And while 43% of organizations are increasing IT capital budgets in 2015, a nearly equal 37% are reducing capital spending. An explanation could be that the transition to cloud technology is beginning to pay dividends and IT is becoming more efficient.

"There is a notable shift from IT capital spending to operational spending, which is exactly what we would expect as companies move from software licenses implemented on premises to cloud subscriptions." According to the report, a net 56% of IT organizations currently are increasing spending on cloud applications compared with only 10% that are growing spending on data center infrastructure. cfo.com

Are retailers ready for Federal regulations on drones? Amazon is - And are your security processes ready? Federal regulations governing unmanned aircraft systems, or drones, will be in place by this time next year. Most retailers won't be ready, but Amazon says it will be as soon as the feds are. At hearings held earlier this year Misener chastised regulators for not moving more quickly to implement regulations concerning the use of unmanned aircraft for commercial deliveries. Amazon also previously indicated its Prime Air service will allow for delivery of packages within 30 minutes. chainstoreage.com

Pier I Imports: Omnichannel transformation complete There was good news in Pier 1 Imports' first quarter performance, including a 2% increase in same-store sales. The company noted that online continues to perform "exceptionally well," with strong improvement across all performance metrics, and accounting for nearly 17% of total sales in the quarter. "For the near term, we are resolutely focused on continuing to execute on the top line and demonstrating greater expense control. With our omnichannel transformation now complete, we are rebuilding our profitability levels through measured sales and margin growth, along with expense leverage," said Alex W. Smith, president and CEO. chainstoreage.com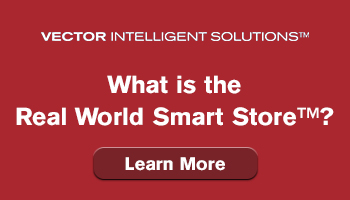 Vendor Spotlight


The Zellman Group Legal Team Spotlight
The civil recovery statutes are frequently under scrutiny as a result of abuses in the industry. There have been several attempts to repeal or change these statutes this year. Repeal or significant change to the statutes will adversely impact Loss Prevention departments. The Zellman Group is managed by retail executives with intimate knowledge of Loss Prevention in the retail and food service sectors. The Zellman Group continues to work closely with state Retail Merchant Associations to ensure the protection of current recovery statutes. The Zellman Group is a leader in Risk Adverse Civil Recovery. Staying true to this approach, The Zellman Group is PCI compliant and maintains an SSAE 16.

The Zellman Group's Risk Adverse approach to Civil Recovery is lead by our Chief Counsel, Michael Ira Asen with our extended team of attorneys.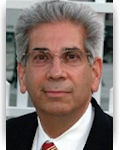 Michael Ira Asen, is licensed in the states of New York and New Jersey. He is admitted to practice in the United States Supreme Court, the United States Courts of Appeal, Second and Third Circuits, the United States District Courts for the Southern District of New York, Eastern District of New York and New Jersey. Mr. Asen has more than 40 years of legal practice. He has an AV Preeminent Peer Review Rating, the highest professional rating available to lawyers by Martindale-Hubbell.

Our attorneys include:

| | |
| --- | --- |
| ● | Ronald D. Halpern was admitted to the Minnesota Bar 1974; he was admitted to both the California Bar and to the Washington D.C. Bar in 1978. He is also admitted to the U.S. Court of Appeals, 9th Circuit. Mr. Halpern is a graduate of Princeton University, cum laude. California civil recovery cases are reviewed and managed by Mr. Halpern. |
| ● | Martin J. Horn was admitted to North Carolina Bar in 1991. Mr. Horn is admitted to practice in Federal Court. All North Carolina civil recovery cases are reviewed and managed by Mr. Horn. |
| ● | A. Craig Abrahamson was admitted to the Minnesota Bar in 1979, admitted to the Oklahoma Bar in 1982 and admitted to Missouri Bar in 1991. Mr. Abrahamson is AV Preeminent Peer Review Rated by Martindale Hubbell. |
| ● | Alan Scheinthal was admitted to Texas Bar in 1985. Mr. Scheinthal is AV Preeminent Peer Review Rated by Martindale Hubbell. |
| ● | Christopher M. Boedefeld was admitted to the Missouri Bar in 2004 and the U.S. District Court Eastern Division of Missouri in 2009. |
| ● | Matthew Baker was admitted to the Kentucky Bar in 1986. |
| ● | Robert T. Collins was admitted to the Puerto Rico Bar in 1990 and the U.S. District Court, Puerto Rice and U.S. Court of Appeals, First Circuit in 1994. |
| ● | Alexander R. Ferrante was admitted to the Pennsylvania Bar in 1985, admitted to the Connecticut Bar in 1985 and admitted to the New Jersey Bar in 2006. Mr. Ferrante is AV Preeminent Peer Review Rated by Martindale Hubbell. |
| ● | Marc Lazenby was admitted to the West Virginia Bar in 1992. |
| ● | Thomas Napierala was admitted to Wisconsin Bar in 1990. Mr. Napierala is AV Preeminent Peer Review Rated by Martindale Hubbell. |
| ● | Mark A. Nelson was admitted to Florida Bar and the U.S. District Court, Middle District of Florida in 1987. |
| ● | Thomas Yeager was admitted to Maryland Bar in 1990. |
For more information, please contact us a sales@zellmangroup.com or visit us at NRF Protect, Long Beach, CA in booth 1013.

Press Releases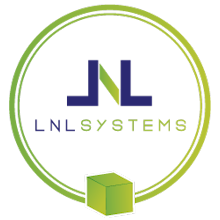 LNL Systems Introduces FlorLink at Loss Prevention Conference and EXPO
Enhance Customer Experience by Connecting In-Store Associates

Natick, Mass., June 11, 2015 - LNL Systems will preview their retail solution appliance, FlorLink at the Loss Prevention Conference and EXPO at Long Beach, CA on June 23-25, 2015.

Among their sales floor communication products will be FlorLink, a compact, customizable appliance, which maximizes the FlorComm investment. LNL Systems launched FlorComm over a year ago as a suite of communication solutions to enhance the in-store customer experience by offering a range of products to keep sales floor staff equipped and ready to provide immediate assistance.

"We are excited that customers are finding many uses for this cost effective device," Mark Barnes, founder and CEO of LNL Systems. "They are discovering that the immediate notifications that prompt store associates to assist customers, are resulting in a superior customer experience."

FlorLink assists sales associates with their biggest pain points:

| | |
| --- | --- |
| ● | Understaffed areas of the store - If a customer walks into an understaffed area, an alert goes out within seconds to all communications devices and the nearest store associate can walk over to offer assistance. FlorLink, which accepts input from most camera and motion-sensor systems, can also react to activity at receiving doors and the cash office, improving loss prevention. |
| ● | Disconnected omni-channel loop - Attached to the store's network, FlorLink recognizes specific alerts and sends out a pre-recorded voice message (or TXT) to all equipped associates. The solution transforms alerts from both in-store and online sources into actionable messages for retail associates and managers, and into data for executive analysis. |
| ● | Slow response time to customers - If a customer presses a call button on the floor, FlorLink immediately transmits a message to associates. When the customer taps for more information, FlorLink relays a message to a two-way radio. Better customer engagement means more sales. |
For more details on LNL Systems products and services or to schedule an appointment for the show, stop by LNL Systems booth #1412 at Loss Prevention Conference and EXPO or email info@lnlsystems.com.

About LNL Systems
LNL Systems is a leading provider of comprehensive communication solutions for retailers and supermarkets. Their omni-channel solution, FlorComm, offers a suite of products, which utilizes store cameras, sensors and data to offer an integrated path to improved teamwork, greater efficiency, and management control. Retail customers already include Coach, Staples, Marshalls, Foot Locker, Under Armour, and T.J. Maxx. For more information on LNL Systems, visit www.lnlsystems.com or follow us on Twitter at @LNLsystems.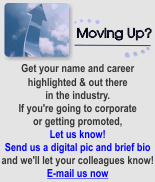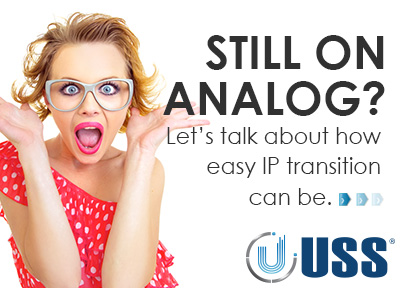 Loss Prevention News Network

NRF's LP Legislative Committee:
A National Update


Jeff Fulmer, VP of LP for Barnes & Noble and Chair of the NRF's Legislative Committee, and Jon Gold, VP, Supply Chain & Customs Policy at the NRF, provide a national update on the NRF's legislative efforts, including where federal ORC legislation stands and what retailers and LP professionals can do to aid the legislative effort. Jeff and Jon also talk about where the retail industry is going when it comes to cybersecurity and privacy, two hot-button issues also being looked at in Congress right now.
---
In this LPNN Quick Take, hear from Joe LaRocca, Greg DeTardo, President at NuTech National, and Kathy Grannis, Senior Director, Media Relations at the NRF. Kathy talks about some of the highlights from the NRF's ORC Survey. While Greg discusses what's new with NuTech and where they are headed. They also discuss the opportunity as an industry for developing partnerships with retailers and law enforcement to combat ORC.
Solution Providers, have a video or commercial you want to publish? Contact us.

e-commerce

Sponsored by The Zellman Group
Shutterfly Hit With Privacy Suit Over Facial Recognition In the wake of similar allegations against Facebook Inc., a putative class action filed in Illinois federal court Wednesday accuses Shutterfly Inc. of using facial recognition technology to create and store millions of face templates without permission, in violation of a state law protecting residents' control over their biometric data. Plaintiff Brian Norberg, an Illinois resident, alleges in the suit that online image publisher Shutterfly and its subsidiary ThisLife LLC violated the state's Biometric Information Privacy Act by collecting facial recognition data from user-uploaded photos without first notifying individuals and receiving their written consent, and by failing to inform them how long the information will be stored and how it will be used. law360.com

Wal-Mart Canada on Mcommerce and Responsive Design Wal-Mart Canada was one of the first retailers in the world to offer a fully responsive mobile site. Simon Rodrigue, senior vice president of ecommerce at Wal-Mart Canada, spoke with eMarketer's Lisa Barron about how the site has helped boost ecommerce sales. "For Wal-Mart Canada, digital sales are a significant part of our future. We don't report out ecommerce sales in Canada, but we've seen very strong growth year over year. So it's a key part of our strategy going forward. We don't actually see mobile as a separate channel-it is a way of giving customers access to Wal-Mart whenever and however they want. What digital does for them is it allows them to access Wal-Mart when they're at work, when they're at home, when they're mobile, and allows them to get products delivered to their house or to a pickup location. For us, it's all about offering different ways of accessing the Wal-Mart brand." emarketer.com

Mobile Wallets Open Revenue Doors for Retailers' According to a study, 30 percent of all shoppers now use mobile wallets to pay for their purchases. This includes both in-store and online purchases, such as Apple Pay's NFC and in-app transaction capability. Retailers need to make sure they have this facility as 64 percent of mobile wallet users prefer shopping at a retailer who offers this payment option. This provides retailers with excellent opportunities including a chance to increase productivity with a seamless, secure payment service option. This means that mobile wallets are especially sticky among consumers, and they're more likely to show loyalty to retailers who offer mobile payments acceptance. On the flip side, the study also shows that 62 percent of shoppers are not using a mobile wallet for their purchases. However, if consumer trends are anything to go by, the mobile wallet is here to stay. Millennials make up the largest mobile market users, with 58 percent of them using this technology. paymentweek.com

Pier 1 Imports Q1 online sales account for 17% of total sales

Starbucks Mobile Order & Pay Expands To 21 More States

Study: Product recommendations aid in e-commerce conversion

"Fraud is not a person - it is a dynamic grouping of statistics that deviate from the norm."
Stuart B. Levine, CFI, CFCI
CEO, The Zellman Group & Zelligent

ORC News
Sponsored by Security Resources
Two Vancouver residents suspected in Safeway $15,000 ORC thefts Two Vancouver residents accused of stealing more than $15,000 from local Safeway stores since February made first appearances in Clark County Superior Court on Wednesday. Alicia F. Brown, 26, and Jacob A. Beatty, 33, face allegations of first-degree organized retail theft, 10 counts of trafficking in known stolen property, first-degree theft and first-degree possession of stolen property. According to a probable cause affidavit filed in Superior Court, investigators with the Northwest Organized Retail Crime Alliance met in February after noticing a large amount of Similac infant formula and personal care items being sold for prices substantially lower than retail value through online store fronts, such as OfferUp. Private investigator Christopher Frazier found a posting for the formula and shaving razors on OfferUp being sold by an individual who went by the name Alicia. This pattern of stealing merchandise from Safeway stores across Clark County and then selling the merchandise to Frazier went on until about June 7, the affidavit says. In total, Brown allegedly stole $7,935.52 worth of merchandise from Safeway. Beatty allegedly stole $7,358.73 worth of merchandise. columbian.com

Violin worth $200,000 stolen from Lilburn shop in purported instrument 'theft ring' Dressed to the nines in a sharp suit, a man with jet black, curly hair strolled into a Lilburn violin shop earlier this month and began to browse. It was a busy Saturday at Ronald Sachs Violins on Pleasant Hill Road, recalled Cody Sisk, an instrument maker at the business. Sisk said the man had his eye on one item in particular, a "gorgeous" violin made in 1781 by the renowned Italian craftsman Carlo Ferdinando Landolfi. "He picked it up and asked one of our employees, How much is this?" Sisk said Wednesday. #The answer: $200,000. Taken aback, the man put the violin down, and the employee went about his work, leaving the man to himself. Ronald Sachs Violins wouldn't see the prized instrument until a week later. Police found it in a room at a Roswell extended stay hotel in a bust that shook up what some in the niche violin community are calling a "theft ring" in Georgia, Tennessee and North Carolina. Along with the violin from Lilburn, police say they found five instruments from Atlanta Violins in Roswell, as well as several other instruments. The Roswell store owner realized the violins were gone after a shop owner in Raleigh, N.C. called to say they had the instruments, police said. gwinnettdailypost.com

Multnomah County, OR Sheriff's arrest 2 in $6,000 Electronics theft from Walmart Two people are accused of being part of an organized retail theft operation that resulted in the loss of more than $6,000 from Walmart. Aurora Hinkley and Jason David Wigley have been indicted by a Multnomah County grand jury with one count each of organized retail theft and first-degree theft. Court records show that on or about Sep. 5, 2013, they unlawfully and knowingly, while acting in concert, took property from Walmart that, within a 90-day period, that exceeded more than $5,000. Lt. Steve Alexander, a spokesperson with the Multnomah County Sheriff's Office, said in January 2015, Wigley and Hinkley were stealing electronics. He said Detective Rian Hakala was working and the case and could not provide additional details. Officials said there are pending investigations against Wigley and Hinkley in Washington and Idaho. koin.com
Georgia Woman stole 131 pairs of underwear from Walmart A Georgia woman was arrested after stealing 131 pairs of underwear from a Walmart store, police said. Julia Marie Jones, 22, tried hiding the garments in her purse, a handbag and grocery bags, according to a Huffington Post report citing police. The underwear was worth about $750, the HuffPo story said. Jones was charged with felony theft by shoplifting and released on $5,000 bond. ozarksfirst.com
Do you have an ORC case to share?
Share your ORC news and help the industry grow


Retail Crime News

Sponsored by NuTech National
Shoplifting suspect dies after he is detained by grocery store LP officer at Super 1 Foods in Coeur d'Alene, Idaho A shoplifting suspect died Wednesday night in Coeur d'Alene after he was detained and held on the ground by a loss prevention officer from a nearby grocery store, police said. The 35-year-old man was pronounced dead at 11:13 p.m. at Kootenai Health. The Coeur d'Alene Police Department has not released his name, pending notification of next of kin. According to a police news release, officers responded to U.S. Highway 95 and Kathleen Avenue at 10:35 p.m. for an initial report of two men fighting. Police were advised that the loss prevention officer from Super 1 Foods had detained a male shoplifter, and they found the suspect unresponsive on the ground.

The security officer told police the suspect came into the store with a woman and shop-lifted items. He said he attempted to detain the man once he was outside the store, and that the suspect fled on foot. The security officer said he chased the suspect and caught him in the area of Sunset Motors, where he attempted to hold onto him. Witnesses said the suspect began to fight to get away. Preliminary information indicates the loss prevention officer held onto him and put him on the ground, police said. The suspect asked to be let up and the security officer did so. Once up the suspect tried to fight again, and the officer put him back on the ground, where the suspect became lethargic while police responded to the scene.

Preliminary information from witnesses who observed the incident said the loss prevention officer did not apply excessive physical force while trying to detain the man. Information obtained from the woman accompanying the suspect is that he was under the influence of illegal drugs at the time. spokesman.com

Standoff with Armed man at Canadian Tire in Timmins, Ontario, CN ends, suspect vanishes A man who was armed with at least one long gun inside a Canadian Tire store in Timmins, Ont. on Wednesday appeared to have escaped a police dragnet. City police Insp. Mike McGinn had said the store's alarm went off around 4 a.m. Wednesday and employees found an intruder in the building when they arrived. The employees left and called police, who arrived within minutes, McGinn said. "The target of the break-in was firearms and there are firearms that have been removed," McGinn said. "Anything that would be within line of sight of a high-powered weapon we have evacuated." Several other stores and nearby roads were shut down as Ontario Provincial Police set up a perimeter and took control of the scene. McGinn said investigators security video showed the man was armed with a "long gun", but police had not identified him. Police declared the standoff over late Wednesday evening but no suspect was found. ottawacitizen.com

Four Walmart employees arrested in theft case - More arrests expected in Suisun, CA Four Suisun City Walmart employees were arrested as suspects in an internal theft investigation on Monday. Investigators are currently completing additional investigations which are expected to yield additional arrests. The Suisun City Police Department has worked closely with Walmart management and the Loss Prevention Department to address theft-related incidents within the retail store, Police Chief Tim Mattos said in a statement. thereporter.com

Five men arrested for stealing Boost Mobile store safe in Houston, TX Police arrested five men they say stole a safe from a Boost Mobile cellphone store. Neighbors called police around 4:00am after hearing a lot of loud noise coming from a home in the 7200 block of Saint Louis at Darien. Residents thought it was a burglary, but when police arrived, they found five men in a garage trying to open a safe. The safe was stolen earlier from the cellphone store. The safe was full of cell phones. Police also found a stolen Ford F-250 pickup truck in the driveway. All five men will likely face multiple charges. abc13.com


Windsor, CT Man Tried to Kidnap Girl at Merrimack Premium Outlet Mall in New Hampshire A Windsor man was held on $100,000 cash bail after allegedly attempting to kidnap a girl near the food court area of the Merrimack Premium Outlet Mall in New Hampshire. Desmond Mighty, 25, was arrested on June 17 and charged with attempted kidnapping, criminal restraint, and second-degree assault, all felonies, as well as false imprisonment, criminal threatening, simple assault, two counts of possession of a concealed firearm, and possession with intent to distribute (marijuana). According to police, at around 4:15 p.m., officers were called to the mall for a reported assault. A girl reportedly was exiting the restroom in the food court area when she was grabbed by a male, thrown to the ground, and pinned so the she could not move, according to Police. "The male made threatening remarks to the juvenile placing her in fear for her life," she noted. "It was reported that the juvenile did not know the male perpetrator." The girl began screaming and was able to gain attention of a bystander who approached the restrooms and saw the incident occurring. The man then fled the area, according to the report. patch.com

5 15-year-olds charged in burglary of Minot, ND Grocery store Five 15-year-old boys have been arrested in connection to a burglary at a Minot grocery store. The Minot Police Department said in a news release Wednesday that the suspects are being charged in juvenile court. One is charged with burglary, while the other four are charged with criminal conspiracy to commit burglary. wahpetondailynews.com

US, French Customs Seize Over $500k in Personal Care Products Counterfeit condoms and other personal care items worth more than half a million dollars were seized by French and US customs agents, the US Customs and Border Protection (CBP) agency said in a statement. 'The joint operation, conducted from April 8 through May 4, resulted in the seizure of 76 shipments of more than 31,000 counterfeit items for a combined manufacturer's suggested retail price of $541,000," the statement said Thursday. The items were seized as part of an operation dubbed "Bathe and Beaute," which included seizing counterfeit condoms, make-up, contact lenses, skin care products, hair curlers and straighteners. The CBP stated a portion of the items may have contained dangerous chemicals and bacteria. sputniknews.com

2 charged in Twin Cities Credit Card Cloning scam in Minnesota Two people are charged in Dakota County with using dozens of "cloned" credit cards to make thousands of dollars worth of fraudulent purchases across the Twin Cities metro area. Emile Rey, 35, and Sade Robinson, 21, are accused of buying stolen information and using it to create cloned credit cards. They then used the fake credit cards to purchase gift cards at various stores in more than a dozen metro communities over the past four months, the station reports. According to the criminal complaint, Rey used the credit card number of a resident of Savage, Minn., for the first time on February 27, when he purchased a gift card at the Target store in Eagan. The victim was still in possession of the credit card. Over the next four weeks, Rey made a total of 21 fraudulent transactions at that Target, using several different cloned card. bringmethenews.com

Dover, DE Police seek help locating credit card thieves According to a Dover Police Department press release, police are looking for five unknown suspects who they believe are obtaining credit card information and creating duplicate cards from area Seacoast residents in both Maine and New Hampshire. Police believe the suspects use the duplicate cards to purchase Visa and MasterCard gift cards. Pettingill said the crimes have occurred at Shaw's, Hannaford, Rite Aid, and Walgreens - all in Dover. fosters.com

Sears L.P Agent assaulted stopping leaf blower thief in Fredrick, MD A Frederick man who bit and punched a store employee after stealing a $300 leaf blower early Tuesday faces theft and assault charges, according to documents filed in Frederick County District Court. Mark Edward Permenter, 51, dropped the power tool and punched and bit the employee, who tried to defend himself. A woman sitting in a nearby black Chevy Impala, who was later identified as Rhonda McGlaughlin-Camplair, exited the vehicle and also assaulted the employee, the documents state. The Sears employee, who had scratches and bites on his neck and chest, told sheriff's deputies that McGlaughlin-Camplair, 57, appeared to be driving Permenter's getaway vehicle. Permenter then jumped into the Chevy and began spinning the car in circles, squealing the tires, and threatening to run over the employee. Soon after, Permenter exited the vehicle and began biting and punching the employee again, according to charging. fredericknewspost.com

Suspect nailed in nail gun theft: at Lowe's in West Hazelton, PA; posts his apology on Facebook A man nailed by police for allegedly stealing a nail gun from Lowe's posted an apology on the Facebook post announcing his arrest. West Hazleton police were summoned to Lowe's Home Improvement store on May 23 after an asset protection manager reported stolen retail items. Police learned a male entered Lowe's around 6:30 p.m. on May 22 and concealed an electric nailing gun valued at $300.99 inside a hooded sweatshirt he was wearing. The male left the store with the item, failing to pay for it. A police investigation led to identification of the suspect as Chris Planutis, 35, of West Hazleton. On May 23, around 3:57 p.m., borough police received information that Planutis was again at Lowe's. Planutis allegedly tried to avoid police apprehension by fleeing the area in a vehicle at a high rate of speed, but officers were able to take him into custody a short time later. During the incident, officers located numerous items of drug paraphernalia inside Planutis's vehicle, police said. timesleader.com

Tiny Scottish Island Experiences First Crime in 50 Years With Six Wooly Hats Stolen The burglary happened at one of the island's 20 buildings. A recently-opened cosmetics store on the tiny Scottish island of Canna was robbed last Friday night, with thieves breaking in and stealing cash, several beauty products and six wooly hats. The theft is the first instance of crime on the island in over half a century; the last theft in the 1960s was of a wooden plate, Scottish broadcaster STV News reported. "The thieves cleared the shelves of sweets, chocolate bars, coffee, biscuits, batteries and more," said a spokeswoman for the Canna Community Trust, which runs the store. "Most upsetting for [manager] Julie was they stole six of her hand-knitted Canna wool hats which were in the shop on a sale or return basis." The spokeswoman added that they might have to employ drastic new security measures to prevent further thefts on the island, which has a population of less than 30. time.com

Swimming Shoplifter arrested in Minneapolis
A suspect in a Mall of America shoplifting case didn't want to give up easily. The 21-year-old Coon Rapids man had to be fished out of a Minneapolis lake in order to be arrested in connection with the theft of denim jeans from the Mall of America Macy's store. The suspect fled the store and ran into a silver minivan waiting outside the store's main floor entrance. When officers conducted a traffic in Minneapolis the suspect fled, running toward Lake Nokomis. Two women inside the van remained inside. Officers chased the suspect as he ran through a marshy area. He eventually reached the lake, where he began to swim away from shore. He swam approximately 30 feet from shore when he started to return, although he refused officer commands to exit the lake. As the man waded through the lake an officer entered the lake, reaching the man and pulling him to shore. mnsun.com

FDA cracks down on over 1000 illegal online medicine sellers

Kay Jewelers in the Northtown Mall in Coon Rapids, MN hit with a Grab & Run, merchandise valued at $21,700

Man arrested after Victoria's Secret burglary at Crossroads Center Mall, St Cloud, MN

Milwaukee man charged in armed robbery and shooting at Bouchards Clothing Store

UK: Thief leaves court and immediately goes on shoplifting spree at Mark & Spencer


Robberies and Burglaries
● B&D Market - Minot, ND - Burglary
● Boost Mobile - Houston, TX - Burglary
● Burger King - Wichita, NE - Armed Robbery
● Circle K - Columbus, GA - Armed Robbery
● Citgo - Houston, TX - Burglary
● CVS - Paducah, KY - Robbery
● Dollar General - Bakersfield, CA - Robbery
● Haney's - Tulsa, OK - Shooting
● Inland Cellular -Dayton, OH - Burglary
● Lincoln Grocery - Fort Worth, TX - Armed Robbery/ Shooting
● Maverik - Gooding, ID - Armed Robbery
● Metro PCS - Rockdale Co, GA - Burglary
● Mobile - Milford, DE - Armed Robbery
● One Stop - Charleston, WV - Armed Robbery
● Pharmachoice - Gambo, NF, CN - Burglary
● Rite Aid - Gloucester Twp, NJ, - Robbery
● Walgreens - Chicago, IL - Burglary
● Woodbridge Firearms - Woodbridge, CT - Burglary
● 7-Eleven - Elgin, IL - Robbery


Featured Job Listings
Sponsored by NuTech National
Feature Your Job Here For 30 Days -
70% Aren't On the Boards
VP of Security
Comcast
Philadelphia, PA
Comcast
Senior Dir Safety/Food Safety/Hazmat
Sears
Hoffman Estates, IL
Sears Holdings Corp
AP Field Dir - Nationwide
Downing & Downing
United States
Downing & Downing
LP Director
Goodwill Industries of the Chesapeake, Inc
Baltimore, MD
Goodwill Industries of the Chesapeake, Inc
Director of LP
A'gaci
San Antonio, TX
A'gaci
Director of LP
Lane Bryant
Columbus, OH
LinkedIn
Director of LP
PacSun
Anaheim, CA
PacSun
Director of AP, Corporate
Dollar General
Nashville, TN
Dollar General
VP Supply Chain, LP & Safety
Ross Stores
Ft. Mill, SC
Ross Stores
Director of Safety
Academy Sports & Outdoors

Houston, TX

Academy Sports & Outdoors


Dir, Pharmacy LP
Rite Aid
Camp Hill, PA
Rite Aid
Reg Dir AP
Saks Fifth Ave
New York, NY
Saks Fifth Ave
LP Corporate Sr Mgr
JC Penney
Dallas, TX
JC Penney
Corporate LP Mgr
St. John Knits
Irvine, CA
St. John Knits
Mgr, Corp Security & LP
Canadian Tire
Oakville, ON
Canadian Tire
District LP Mgr
Dick's Sporting Goods
Phoenix, AZ
Dick's Sporting Goods
LP Mgr
Dick's Sporting Goods
Wheaton, MD
Dick's Sporting Goods
Regional LP Mgr
Family Dollar
Milwaukee, WI
Family Dollar
Multi Unit LP Mgr
The Great Atlantic & Pacific Tea Co.
New York City
The Great Atlantic & Pacific Tea Co.
LP Manager
Dunkin' Brands
Chicago, IL
Dunkin' Brands
LP Specialist
Alb/Sfy Company
Baton Rouge, LA
Alb/Sfy Company
Supervisor, LP
Ascena Retail Group, Inc
Pataskala, OH
Ascena Retail Group, Inc
Implementation Expert/Project Mgr
LP Software
Worth, IL
LP Software
Sales Representative
NuTech National
Maitland, FL
NuTech National

Limited Time Only - Post Your Multi-Unit LP jobs for FREE - Learn More Here

Daily Job Alerts


Appearing One Day Only
View our Internet Jobs Archives here
LP Manager
Boston Store
Wauwatosa, WI
Bon Ton Stores
Security & Safety Mgr
Eddie Bauer
Bellevue, WA
Eddie Bauer
Dept Mgr LP & Safety
Lowe's
Allen, TX
Lowe's
AP Manager
Price Chopper
Schenectady, NY
Price Chopper
AP Manager in Training
Walmart
Easton, PA
Wal-Mart
AP Manager in Training
Walmart
Randallstown, MD
Wal-Mart
AP Manager in Training
Walmart
Hastings, MI
Wal-Mart
AP Manager in Training
Walmart
Joneville, MI
Wal-Mart
AP Manager in Training
Walmart
Saint Marys, GA
Wal-Mart
AP Manager in Training
Walmart
Pasco, WA
Wal-Mart
AP Manager in Training
Walmart
Fairbanks, AK
Wal-Mart
AP Manager in Training
Walmart
Decorah, IA
Wal-Mart
AP Manager in Training
Walmart
Albany, GA
Wal-Mart
LP Manager Hrly
Kmart
Louisville, KY
Sears Holdings Corp
LP Manager Hrly
Sears
Brea, CA
Sears Holdings Corp
LP Manager
Kmart
North Charleston, SC
Sears Holdings Corp
AP Team Leader
Target
Monaca, PA
Target
Sr LP Manager
Ross Stores
Seattle, WA
Ross Stores



Home of the Industry's Original
On the Move

Allison Jonas was named National Manager Learning & Development for Sears Holdings Corporation.
Paul McGinley was named Global Senior Manager, Security for Connolly iHealth, LLC.
Bryan Hillman was promoted to Director of Field Loss Prevention and Safety for PetSmart.
Paul Trickett was named Sr. Regional Loss Prevention & Safety Manager Canada for PetSmart.
Andrew Schneider was named Regional Asset Protection Manager for Regis Corp.
Jamie Van Dusen was promoted to District Director of Asset Protection for Macy's.
Karen Patituce was promoted to Market Asset and Profit Protection Manager - Sears Holdings Corporation.
Gordon Bourne was named Regional Asset Protection Manager for Dollar Tree Stores.
Danielle Foley was named LP Analyst for Claire's Inc.
Deanna Lawton was named Sr. Market Asset Protection for REI.

Post Your New Job or Promotion!
See all the Industry Movement

Your Career
Sponsor this section of the Daily
Stressful Day? Use these 7 Tricks to Turn it Around We all encounter bumps in our day that add stress to our lives, making us feel overwhelmed. Maybe we have work to finish, or a major meeting that needs to be successful. Whenever you find yourself wanting to rip out your hair, use these tips to help turn your day around. Clear the mess

Overcoming Overwhelm in Your Life and Business as a Leader Leaders are always under pressure and are always busy keeping employees motivated and making sure that the organization runs as smoothly as possible. This can lead to feeling overwhelmed most days, but there are ways you can put this feeling to rest. Here are some tips. Learn to delegate

16 Productivity Hacks for Leaders
Just as leaders need to develop their skills over a period of time, it's the same with maintaining productivity and work performance. By using these productivity tips you can learn how to work more effectively and create a work routine that is simplified and easier to manage. Reboot your brain with a power nap

4 Things that Kill Sleep and Productivity
Getting a good night's rest is incredibly important to boosting your energy levels and, essentially, your ability to get more done. However, how often do we actually get eight hours of sleep? Sleep deprivation can really hurt your working life, so be sure to get rid of these sleep killers. Watch what you eat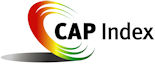 Tip of the Day
Sponsored by Vector Security
Being a mentor can be an extremely worthwhile experience and sometimes the mentee brings mentoring to the relationship as well because we all learn from each other no matter what role we play. And while you may be reluctant or just feel time-strapped, try giving it a chance even for a short time and see what happens. As the old expression goes, one person can make a difference and you could help a fellow LP executive grow beyond their own expectations and, in having helped the number of people we've helped in our mere search role, I for one can say there is no better feeling in the world than helping someone reach beyond! That's what has actually kept me doing what I do for all these years!
Just a Thought,
Gus





Upcoming Events
---
Recruiting?
Get your job e-mailed to everyone... everyday
Post on our Featured Jobs Board!
Reach your target audience in 2015 every day!
Request our 2015 Media Kit
update account / change e-mail
unsubscribe FEEDBACK
www.downing-downing.com

Advertise With The D&D Daily




36615 Vine Street, Suite 103
Willoughby, OH 44094
440.942.0671
copyright 2009-2019
all rights reserved globally