The D&D Daily Mobile Edition
June 19,

2015



The LP Industry's #1 News Source - Informing, Educating and Instilling a sense of community


Spotlight on Leadership

Leadership in Asset Protection
Kevin Colman

Macy's Group Vice President, Asset Protection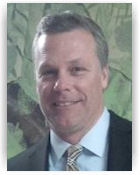 This past October Macy's named Kevin Colman its new Group Vice President of Asset Protection. Which not only meant that for the first time in decades Macy's had a new senior leader leading the effort but it also marked the beginning of a new era, where the largest department store and 7th largest online retailer in the U.S. changed the name of the function from that of Loss Prevention to Asset Protection.

While a simple name change may not appear to be much at first glance, this subtle change is significant and impacts the entire direction and philosophy of the function. Especially when led by a leader who learned early in life that it's always about doing what's right, doing whatever it takes, being willing to work hard, having the right attitude, having the right people, and never turning down a challenge.

Having these critical philosophies embedded early in life, Kevin started his career at Macy's in 1994 as a store guard. Much like so many of us, he worked his way through the ranks, excelling at every position and continuing to practice and instill his engrained beliefs in every function and team in which he worked.

From Regional Director of Investigations through all of his promotions and all the way up to his current Group Vice President position, Kevin embodied the phrase "Volunteerism" and always searched out opportunities that allowed both himself and his team to learn, grow and increase their impact on the overall business.



Clearly seeing the Omni channeling impact on retail, Kevin's renaming of the function was a critical evolutionary step that broadens his team's impact on Macy's Omni channeling efforts and the overall business strategy. With the emphasis on protecting the brand and increasing profits, the 'Omni' AP team is now involved in the total business and guided by the principals of making the right business decisions for the organization, for the customer and for the people.

Rebranding an effort isn't an easy task and while some may discount its intentions and objectives, Kevin is focused on building and delivering a function and team that's viewed as a model for diversity and inclusion. Opening up the line of communication with the industry, Kevin's already spoken at RILA, sat down with us for this article, co-created the Retail Symposium on Shopping Equity, plans on attending the upcoming NRF Protect conference, and was recently appointed to the NRF Advisory Council. All of this within the first eight months of his being named the new Group Vice President, this certainly is evidence enough that Macy's AP program is an engaged community partner that's driven to make a difference.

Understanding how the industry is changing so rapidly and seeing how Macy's AP program is keeping pace, one sees Kevin's priority on people and team. As he believes that you need to surround yourself with great people and provide them with the opportunity to reach their fullest potential if you expect an organization to be successful long term.

It's a new era for Macy's Asset Protection and they're focused on building a model that adds value to the entire business, to the customers, associates and to the entire industry. Their 'open line of communications' approach is a refreshing example of how an organization can indeed make a difference industry wide. And their new leader, who's firmly grounded by doing what's right and helping the industry, is totally committed to doing just that.

We at the Daily wish him and his team the best of luck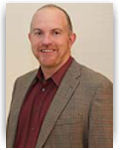 Cary Jones, CFI was named Vice President of Administrative Services and Loss Prevention for HVHC. HVHC is the parent company of Visionworks, which will grow to over 700 stores in 2015; Davis Vision, serving over 20 million managed vision customers; and HVHC Manufacturing. The promotion will add corporate administration to his loss prevention duties.

Cary has over 25 years' experience in Loss Prevention and investigations, serving in Internal Affairs for the State of Arkansas, and working at companies including Sam's Club, Hechinger /Builder's Square, and Cracker Barrel Old Country Store. Cary received his BSBA from Missouri Southern State University and is completing his MBA at Texas A&M - San Antonio. He is on the advisory board of the International Association of Interviewers.

Cary was selected over 4 years ago to start the in-house loss prevention department at Visionworks, as the Director of Loss Prevention. Shortly thereafter, he was given responsibility for the HVHC enterprise wide LP function. The loss prevention team has shown value and growth over the last four years, adding two additional RLPM positions in 2014 and promoting Joe Oliveira to Divisional Manager of Visionworks LP last November. Congratulations Cary!

News Brief
Sponsored by WG Security Products, Inc.
Welcome Back, Wal-Mart 'Greeters' & NEW Asset Protection positions - 'AP customer specialist' checking receipts - To deter theft and improve customer service - 'reducing shrink "key urgent agenda item this year," according to CEO Wal-Mart Stores is keeping a closer eye on the front door. Three years ago, the retailing giant moved its "greeters" away from entrances in many stores so they could do double duty directing shoppers to open registers or tidying shelves. Now, it is experimenting with moving them back, in part to deter theft. Wal-Mart is testing the approach in around 300 of its 4,500 or so U.S. stores. It also has added "asset protection customer specialists" to some door areas-employees tasked with the dual job of saying welcome with a smile and deterring shoplifters by checking receipts before some shoppers leave and giving a preliminary scan of merchandise being returned, spokesman Brian Nick said.

The APCS, as they are known by employees, will wear bright yellow vests, not the chain's standard blue, he said. The renewed focus on "door presence" is part of Wal-Mart's efforts to improve the profitability of its U.S. operations by making the stores friendlier, keeping them well stocked, and reducing theft.

Greeters are a storied part of Wal-Mart's playbook. Sam Walton created the role in the 1980s to offer a warm hello to customers and act as "a warning to the thief," according to the founder's 1992 autobiography. When the Wal-Mart supercenter in Aurora, Colo., stopped putting greeters near the store entrance, "people started walking out the door with cartloads of stuff,"

"Shrink" the industry term for merchandize lost to theft or disorder, shaved 0.13 percentage point off Wal-Mart's U.S. gross profit margin in the three months through April, Chief Executive Doug McMillon said in a conference call last month. In the conference call, Mr. McMillon, CEO, dubbed reducing shrink a "key urgent agenda item this year."

Mr. Nick, the Wal-Mart spokesman, said the new asset protection customer specialists being tested at the front of stores hold scanners to check in and tag return items before shoppers walk back to the customer-service counter, which speeds up the return process and helps keep track of merchandize. The APCS also will sporadically check receipts when people leave stores. wsj.com

Wal-Mart Settles EEOC's AP Coordinator Worker Bias, Retaliation Suit Wal-Mart Stores East LP has agreed to pay $75,000 to settle the U.S. Equal Employment Opportunity Commission's allegations that a Maryland store manager harassed and retaliated against a worker because of his national origin and religion. U.S. District Judge Theodore D. Chuang signed off on the consent decree on June 11, which bars Wal-Mart from such discrimination, and any retaliation, in the future and requires the retailer to provide training to supervisors at the Wal-Mart store in Landover Hills, Maryland, where a store manager allegedly harassed Muslim and Gambian employee Ebrima Jallow.

The EEOC had claimed in Maryland federal court that the store manager intimidated and humiliated Jallow, who worked as an asset protection coordinator. The agency charged that the manager often made offensive comments about Jallow's national origin and religion, such as telling Jallow that "all Muslims do is blow up buildings and people," mocking his accent, and saying that he should "go back to Africa." law360.com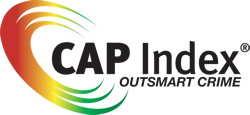 CAP Index Settles Lawsuit Against Data Company
CAP Index, the nation's leading provider of crime risk forecasting services, is pleased to announce that it has settled the lawsuit it brought against Location, Inc. CAP's suit, filed in the Eastern District of Pennsylvania, alleged copyright and trade dress violations. CAP settled those and other claims on terms that are confidential, by agreement of the parties to the lawsuit. "After nearly two years of litigation, we are very pleased with this result." said Jon D. Groussman, J.D., President and Chief Operating Officer of CAP. "We are in business to serve our clients with the vital information they need to identify crime risk. This settlement will enable users of crime risk information - people who are tasked with the responsibility of protecting human life and property - to make the important distinction between CAP Index, the gold standard and pioneer of the field, and others." d-ddaily.com

Cargo Thefts Up 11% Nationwide - Texas sees 27% increase as legislators push for stricter penalties Across the United States, cargo theft is up 11 percent in these rolling three months from the same period in 2014. California, Florida, and Illinois have the biggest decreases in cargo theft. But cargo theft has increased in New Jersey and Texas and has occurred in a wider distribution of states in this rolling quarter. While Texas is always in the top three states for cargo theft in the United States, the CargoNet Command Center noticed increased volume in the past few months. CargoNet examined theft data in the state from March 1 to May 31 in 2014 and 2015 and found cargo theft is up 27 percent. This comes as Texas legislators push for stricter penalties for cargo theft. Thefts from truck stops went from being the lowest category in 2014 to the category with the most thefts. Similarly, roadside thefts were low in 2014 but the second-highest category in 2015. View CargoNet's July 4th Cargo Theft Trends Infographic here.

Digital Commerce and Fraud Driving Returns - Consumers return $642.6 billion in goods each year Blame it on shoddy merchandise, the wrong size or buyers' remorse: What consumers worldwide buy and then return totals a staggering $642.6 billion annually. That equals the combined sales of Wal-Mart Stores Inc., Target Corp., Best Buy Co., Gap Inc. and Macy's Inc. U.S. consumers are the biggest contributor to global returns - $221.7 billion worth a year, according to market research firm IHL. Clothing retailers see an average of 10% of their sales returned, the highest among retail segments. Electronics, books and other hard-goods retailers follow, with an average of 8.8% returns. Most of those surveyed expect returns will grow as they increase online sales and increasingly offer free returns along with free shipping.

The biggest reason for returns is defective or poor-quality products. But fraud, including so-called wardrobing, or consumers wearing clothes with the tags still on and then bringing back the item, is behind a growing number of returns. Fraudulent returns in the U.S. totaled $10.85 billion in 2014, a 23% increase from 2012, according to a National Retail Federation survey. Online retailer Revolveclothing.com, whose inventory includes VF Corp.'s 7 For All Mankind, uses larger tags on some items to cut back on wardrobing, the company said. marketwatch.com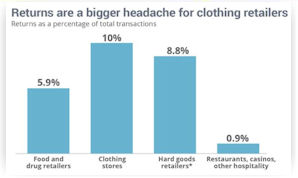 Office Depot shareholders approve sale to Staples Office Depot shareholders voted overwhelmingly in favor of the company's $6.3 billion acquisition by one-time rival Staples. The deal, announced in February, is part of a rapid consolidation in the office supply sector that has been hammered by technological changes in the workplace and by competition from Amazon.com and other online retailers. Staples Inc. has closed dozens of stores in preparation and by the end of the year, it expects to have shuttered up to 225. Office Depot Inc., based in Boca Raton, Florida, has said it expects to close up to 135 stores by the end of 2015. washingtonpost.com

Former Gap worker shares why the company fell apart Gap announced this week it is closing a quarter of its stores. Now, a former associate has detailed signs the company was in trouble. Bree Davies, who started working as a sales associate for a Gap store in Denver during its heyday in 2006, says the problems started with the company's choice to remodel stores. "Looking back on it now, I can't believe a global corporation's answer to slowing sales was to close down several top-performing stores for months just to remodel them," she writes. The renovated Gap she worked for was transformed into an extravagant shopping experience with its new size. Davies shares that the store was divided into many different rooms, shoppers were provided with bottled waters when trying on clothes, and employees were treated like kings. Davies' experience working at Gap was transformed completely when the recession hit in 2008. The renovated store that was once sprawling with customers was transformed into a barren space devoid of sales. Employees' hours were cut, the store was hard to manage due to the large expansion from the renovation back in 2006, and inventory that was once overflowing shelves became very low. "The pre-recession remodel that had turned a normal retail space into a series of themed rooms now created the perfect tangle of hidden corners for shoplifters," Davies writes. businessinsider.in

D&D Daily to Provide EXCLUSIVE Coverage Next Week for 'The Craze' at NRF LP 2015 Next Tuesday, June 23rd, over 400 attendees will climb aboard the Battleship Iowa in San Pedro, CA, for an exclusive event hosted by some of the LP industry's top solution providers. 'The Craze' at NRF LP 2015 will include food, drinks, music, and will provide attendees the opportunity to mix and mingle with industry peers aboard a historic WWII-era battleship. The D&D Daily will have exclusive coverage of the event next week, including pictures and video of all the crazy fun. Stay tuned!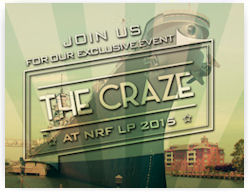 Judge Rejects Winning Bidder for Family Christian Retail Chain - Liquidators want to shut down its 266 stores

McDonald's to shrink number of U.S. restaurants - 1st time in decades

What's driving Kroger's 11-year, 46 straight quarters of positive comps?

Haunting photos of America's dead shopping malls
All the news - One place - One Source - One Time
The D&D Daily respects your time
& doesn't filter retail's reality
Report Your News!
(content subject to approval)




CVS has tripled its investment in digital technology since 2013 Brian Tilzer, chief digital officer of CVS Health, spoke yesterday at the official launch ceremony of CVS's new Digital Innovation Lab located in Boston. Tilzer explained that consumers are now always connected with digital devices they carry with them all the time. This allows CVS to engage them as never before, anywhere and anytime. CVS has tripled its investment in digital technology since Tilzer joined CVS in 2013, and he said the company will double that amount moving forward. Using the largest retail deployment to date of beacon technology, CVS delivers personalized alerts for prescriptions, as well as personalized discounts on other items, to members of its ExtraCare loyalty program when they enter the store. The ExtraCare loyalty card can now be embedded in the mobile CVS app, enhancing convenience. chainstoreage.com

Canadian Tire's "Digital Garage" Helps Bridge the Gap Between Traditional and Online Retail Retail analyst Doug Stephens says businesses are not doing enough to bridge the gap between traditional and online shopping experiences. "My belief is that the entire consumer psyche is being recalibrated by online technology," Stephens told CTVNews.ca. "We're now measuring all experiences that we have based on the experiences we're having online, in terms of convenience, the information we're able to access and the level of ease we have in shopping." Canadian Tire is looking to keep up with this shift, recently opening a "digital garage" in Kitchener, Ont. However, you won't find any cars going in for oil changes or winter tires at this location. The space in Canada's technology heartland is the company's third such innovation centre, created to develop digital solutions for both traditional and online shopping experiences. Among such projects is one designed to help shoppers use gamification to buy hockey sticks, for example. "A lot of online experiences are like digital games, so we're taking their thinking and turning it into the gamification of retail," says Canadian Tire CTO Eugene Roman in a telephone interview. "There's 206 to choose from, so it becomes a bit of a game." ctvnews.ca

What the CFO Needs to Know About IT
The role of IT has shifted dramatically in retail in the past 10-15 years, from a simple automation tool to an enabler of competitive advantage and business transformation. At the same time, the role of the CFO in IT has shifted quite a bit as well, and some top finance executives may feel a little uncertain about their place in the new retail IT landscape. The CFO has had on-and-off direct control of the IT department in the past two decades, and according to Kilcourse, the balance of power is shifting back to the CIO. "In the past, the CFO usually had direct control over IT, because general accounting, AP and AR, along with payroll, were the first processes to be automated," explained Kilcourse. "As IT's influence spread, retailers established the role of CIO, and by the early 1990s it was quite common to have a CIO reporting to the CEO." chainstoreage.com

Dangerous Apple 0-Day Exposes App Credentials

Samsung to plug security hole on Galaxy smartphones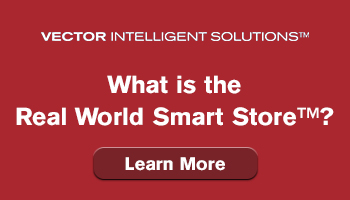 Press Releases

Snaptagg: Game Changing & Innovative technology
coming to NRF Protect 2015


Boca Raton - Snaptagg is the game-changing technology the retail LP industry has been waiting for and we are proud to be introducing our product line to industry leaders at the NRF PROTECT conference 2015 in Long Beach, California!

Come see why we were the busiest booth at RILA 2015 last month in Orlando where we launched Snaptagg!

Snaptagg is a new and extremely innovative multi-functional "wire-free" self-alarming tag (10+ alarms) which solves many of today's retail pain points relating to current solutions such as wraps, acrylic lock boxes, box opening, box concealment, tag cut-out, blister package security (item cut-out), "wrap rage", blister packaging return losses, packaging design, EAS alarm response, merchandising, locked items, cable protection, ORC, online (youtube) "how-to-defeat" schemes, easy-to-obtain detachers, multi-device management, unnecessary labor cost, POS throughput, self-checkout, and much more!!!

Snaptagg's patented twist & lift design creates the right balance between store security, employee handling, and the future of retail with self-pay technology such as iPay!

Our product effectively protects items in blister packages & boxes without wires: featuring Snaptagg Cut-Out Protection, Snaptagg Booster Bag Detection, and Snaptagg Digital Locksmith coded keys.

Why Wrap! Just Snap!

Snaptagg embodies a "grow concept" so it is ready for use today on all merchandise, but also tomorrow when packages are sourced with an integrated Snaptagg base! Come see live proto-types of Snaptagg Ready products at our booth (#1465). Snaptagg will endeavor to marry the retail LP industry with the brand owners and the packaging industry to achieve impressive solutions never before seen!

Also, discover our "hybrid one key" POS solution for "wraps and snaps"!

Simple to utilize and effective against ORC!

As if this were not enough, Snaptagg converts into a cable solution. Tiny Cable solutions are high security solutions for hard goods and soft goods (fashion) and showcase protection.

Snaptagg will give LP departments the confidence to securely unlock items which will in turn unlock sales and therefore Increase Profits!

Start "Snap-tagging" today!!!

Visit us at the NRF PROTECT conference: booth #1465 near the right side FOOD/SEATING area in the back!

To book an appointment please write to sales@snaptagg.com or call us at 561-981-6278.

http://events.nrf.com/lp15/public/floorplan.aspx

Participate in our "SNAP-TAGGING CONTEST" and get a chance to win an iPad.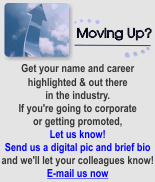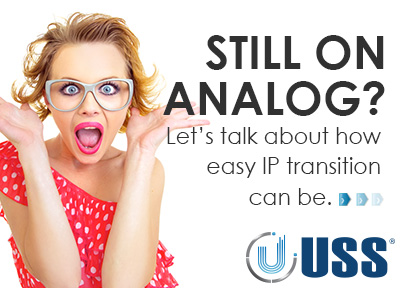 Loss Prevention News Network

Preparing, Training, Responding to the Active Shooter


Rich Mellor, Senior Advisor, Asset Protection at the NRF and former VP of LP for the NRF, sits down with LPNN to discuss the most dangerous situation in retail -- active shooter events. Studies have shown business locales, such as retail stores, are the most frequently attacked locations in active shooter events. Rich talks about what the LP industry can do to better prepare and help prevent such incidents, including partnerships with law enforcement and other emergency responders.
---
In this LPNN Quick Take, hear from Joe LaRocca, Greg DeTardo, President at NuTech National and Jon Gold, VP, Supply Chain & Customs Policy at the NRF, as they discuss the supply chain labor contract for the west coast ports, and how this affects LP executives and retailers. They also talk about the growing ORC problem and Cargo theft.
Solution Providers, have a video or commercial you want to publish? Contact us.

Canadian Push
Sponsored by Vector Security
Defining the Canadian Millennial
The Millennial generation represents approximately 26% of the Canadian population, or about 9 million people. The population is growing quickly, with spending predicted to exceed that of baby boomers. The group defines itself partly by technology, including the number of devices one possesses. Canadian millennials average over three devices per person. Social media acts as their primary medium of communication. They define themselves by how many friends, followers or 'likes' they receive daily. They communicate via Instagram, Snapchat, Vine, Tumblr and/or texting-they often leave Facebook, as it 'belongs to their parents'.

Having been raised by "helicopter parents," this group is optimistic with unrealistic expectations resulting in a very demanding, savvy generation with a lot of "entrepreneurial" spirit. This makes them potentially difficult to manage and hold on to in the everyday workforce, with many companies today struggling to hire and keep Millennial employees past the 2 year mark. retail-insider.com

Quebec to require retailers with English names to add French descriptor Quebec has made good on its promise to amend the province's language laws to require retailers to add a French description to go with their commercial trademark English names. David said new rules will hopefully be in place by 2016. ctvnews.ca

Loblaws demands workers pay back thousands after payment error Employees at Your Independent Grocer store in Surrey, B.C., are reeling after being told they owe tens of thousands of dollars in mistaken overpayments. The store is a franchise that is part of the massive Loblaw Companies chain. About 20 workers had opted for a one-time lump sum compensation payment, in exchange for agreeing to new limits on their wages and benefits. But Loblaws says it mistakenly paid them too much and is demanding immediate repayment, under threat of legal action. cbc.ca

'Focus On Retail Security' Seminar - Making Crime Unprofitable Retail crime is often perceived as a low-risk, high-profit venture, resulting in slap-on-the-wrist penalties, assuming you're even caught and charged. But retail security professionals are working hard to change not only the image, but the reality of crime in stores and its outcomes. By working with fellow retailers to share information about possible criminal activities, and developing closer relationships with law enforcement, the tide is turning, according to information shared at Focus On Retail Security, a one-day seminar event held in Toronto on June 10.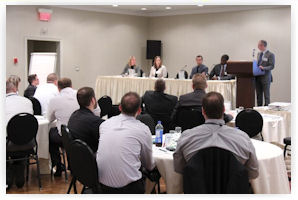 Matt Robertson, manager, corporate inventory and investigations, at Sears Canada, was the opening speaker at Focus On Retail Security. The event was well-attended by retail security professionals who came to hear speakers like Robertson share their knowledge and experience. Robertson noted that retail crime is costing Canadian retailers almost $5 billion a year. "It's very, very profitable for [criminals]. That's something we need to change," he said. But there are indications that change is taking place. Sears is reducing crime in its stores through a combination of CCTV, deep analysis of its retail data and programs like BOLO (Be on the Lookout), which is designed to make employees more vigilant and establish a means to share information quickly between stores. The company has also seen a reduction in fraud cases since its rules were tightened on no bill return transactions and by educating workers on how this type of fraud is perpetrated.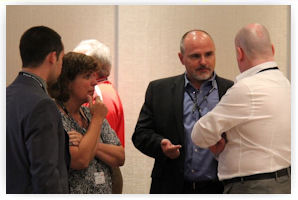 Focus On attendees also heard from a panel of experts on how fraud in the online world has exploded and what can be done to help stem the tide. Robertson returned for the "Retail Crime Online" panel and was joined by Jodi Gerus from Staples Canada, Stacy Hewitt-Bignall from Canada Post and Kevvie Fowler from KPMG. Panelists provided information on combatting this type of crime, managing deliveries to spot possibly fraudulent online transactions, and applying more sophisticated analytics to not only catch perpetrators but put stronger measures in place to prevent them from happening.

Attendees also participated in a group exercise - each of four groups was presented with a scenario (an active shooter threat, a tampering scandal, a data breach and protest activity) and asked to work through outcomes together and arrive at solutions. The day closed with a seminar on restorative justice provided by Mark Yantzi from the Correctional Service of Canada. Yantzi, who has been involved with the movement for more than 40 years, presented an alternate form of conflict resolution - one that focused on positive outcomes. canadiansecuritymag.com

Hudson's Bay in $3.9-billion deal to buy German department store chain

Saskatchewan's Min. Wage to increase to $10.50 on October 1, 2015

What is Canada's largest retailer? - New report tackles this tricky question

Calgary Security Supervisor Christopher Pollitt was responding to alarm in Beiseker when killed in fatal crash Sunday The 32-year-old man killed in Sunday's fatal crash near Crossfield is being remembered as a tireless and diligent friend and colleague. Christopher Pollitt, a field manager for PWM Loss Prevention Services, was responding to an alarm at a school in Beiseker when he was struck and killed by a minivan attempting to cross Hwy. 72 at Hwy. 791. He spent four years as a constable with Kent Police in England before enlisting in the Royal Air Force in 2008, serving two tours of duty in Afghanistan. calgarysun.com

Scuffle sends Atlantic Superstore Loss Prevention officer to hospital in Charlottetown, Prince Edward Island When the accused made an effort to leave the store without paying for items he had picked up the loss prevention officer approached him. That's when the scuffle took place. The loss prevention officer was taken to the Queen Elizabeth Hospital for the treatment of what police describe as non-life -threatening injuries. She has since been released from hospital. Police arrested the 44-year-old Charlottetown man shortly after the incident took place. In addition to robbery charges the accused is also charged with breach of probation. theguardian.pe.ca

Timmins Police release 3 security images of man in Canadian Tire standoff Timmins police have released more information about the 18-hour standoff at a Canadian Tire Store on Wednesday. Three security images of the man who stole guns from the store and fled have been released. At this point, police believe the suspect is still at-large. Investigators said the store's alarm went off at about 4 a.m. on Wednesday and an employee called police after finding an intruder in the building when he or she arrived. Police searched the area and found that a number of weapons were missing from the firearms display. Officers evacuated several other stores, shut down nearby roads and Ontario provincial police set up a broad perimeter around the scene because it was believed the suspect was suspect was holed up with firearms. citynews.ca
A familiar duo nabbed in $350,000 Surrey credit card fraud scheme Two prolific offenders have been arrested in connection with a Surrey-based fraud operation that cost credit card companies almost $350,000. On April 8, a major Canadian financial institution contacted the Surrey RCMP's economic crime unit to report that one of its customers' corporate credit card accounts had been compromised. An investigation was undertaken and on April 20 investigators executed search warrants at two homes - in the 12500-block 97th Avenue and 13900-block 74th Avenue - and a mailbox depot. Officers seized $20,000 worth of property, including a $10,000 bicycle, several computers (containing hundreds of credit card profiles), furniture, rare coins, 250 stolen credit cards, identification and 450 pieces of mail stolen from Richmond, Surrey and New Westminster. Police also found a loaded shotgun, drugs, body amour and a number of other weapons, including nunchuks (chain-sticks) and brass knuckles. vancouversun.com

38 Calgary gas stations targeted by credit card skimming devices, two arrested; $150,000 in merchandise recovered Denys Ranyuk, 32, and Dimitri Barbu, 33, were arrested Wednesday and hit with 39 total charges. During a search of their home, Investigators found a fully functioning credit card and identification counterfeiting lab inside and what is believed to be more than $150,000 worth of high-end merchandise. Calgary Police allege the pair cheated more than 3,000 credit card holders by using card skimming devices at 38 different gas stations in and around Calgary over the past six months. ctvnews.ca
Armed Robber surrenders outside Vancouver jewellery store Vancouver police are investigating a robbery at a Main Street jewelry store after an armed man allegedly entered the store. According to police, the suspect went into the Ultimate 24 K Gold Company, in Chinatown, around 3 p.m. PT on Thursday. Staff and several customers were evacuated from the store. "Once we managed to get them outside, we were able to negotiate with the suspect who was still inside the store. He did surrender to police and came outside," said Sgt. Randy Fincham. Footage from the scene shows a man walking out with his arms thrown out wide towards a group of armed police. There have been no injuries, and police say the investigation is ongoing. cbc.ca

e-commerce

Sponsored by The Zellman Group
How Paypal Manages Fraud Risk
Paypal Inc.'s business model depends on ease of use, but not for payment frauds. Chief Risk Officer Tomer Barel and Senior Director of global risk sciences Dr. Hui Wang talked with Risk & Compliance Journal about how Paypal strikes the balance between customer convenience and security.


What are the most important risks for Paypal?

Mr. Barel: Paypal is predominantly a payment service, and the key risk we face is that either party to the transaction does not fulfill its obligation. On the consumer side the most typical is a fraud situation, such as identity fraud. In other cases, they are who they claim to be but do not pay because the bank account is not operating, or they systematically file claims that they did not get merchandise when they did. On the other side, the seller does not fulfill his obligation, gets the money but does not ship the goods. We provide buyers full protection against fraud and merchants get significant protection. But another area is credit risk. Paypal extends loans to both consumers and merchants, predominantly but not only in the U.S.

How do you defend against these risks?

Mr. Barel: Given that Paypal is an online service, and global, we face significant pressure. It's easy to open an account and start transacting-that is part of the business model. We early on took risk very seriously. The founders focused on managing risk, especially fraud risk. That led to our building a lot of the capabilities that allow us to manage risk in house. We have a large number of engineers and we view financial risk as very technology driven. What we find is that our ecosystem requires a very high level of investment in customizing solutions, because the threat is very significant and the economic structure in the payment space is such that the cost of mistakes is high. It's easy to drift into killing a lot of good business if you don't have high accuracy.


With respect to customization, what makes your risk technology different?

Ms. Wang: Prior to 2009, Paypal's risk management system was built more or less upon what most industries are using out there. The industry standard was linear-based technology. Simply put, for example, if you're looking at a piece of paper with green and red dots, and have to separate them, linear uses a straight line, but with nonlinear this line could be curved, or could be multidimensional. As we grow, we have a lot of different types of data coming our way. Non-linear can make use of this information better than traditional.

Read the entire interview here. wsj.com

Mobile security: the coming battle of hardware versus software

Alibaba's next bet is robots

Deloitte analyst insists mobile drives conversion rates, basket size

"Fraud is not a person - it is a dynamic grouping of statistics that deviate from the norm."
Stuart B. Levine, CFI, CFCI
CEO, The Zellman Group & Zelligent


ORC News
Sponsored by Security Resources
Grab and Run Thieves target Gucci stores in Boston; over $100,000 in 20 seconds Thieves are targeting Gucci stores in the Boston area. They have hit two different stores on four occasions, and the haul has been enormous. It happens without warning. "Less than probably 20 seconds," says Newton Police Lt. Bruce Apotheker. "They know exactly what they want." And last Thursday at the Gucci store inside the Bloomingdale's at the Chestnut Hill Mall, it happened again. "Pretty brazen. The first couple of times it was two to three individuals," Apotheker says. "This time, looking at the video, there were six people." Half a dozen men storm into the store, past the employees and straight to the walls, where they pull item after item off the shelves. Gucci purses run into the thousands, and in this instance, the thieves made off with 30 handbags. "They're going to sell it," Apotheker says. "They'll sell it for a fraction of the cost, and that will be used to buy drugs, guns." And here's what's very concerning - it's the fourth robbery at a Gucci in the Boston area since April. cbsnews.com
Fencing Operation: Four C-Store Operators busted reselling stolen merchandise in Lebanon, PA Four people waived their preliminary hearings at Central Court Thursday and were ordered to stand trial on charges that they were involved in a ring that bought and sold merchandise stolen from area retailers. Larry A. Jones, 51, the owner of JT's Buy and Sell, faces trial on charges of corrupt organizations, dealing in proceeds of unlawful activities, organized retail theft enterprise, receiving stolen property, conspiracy, prohibited offensive weapons and a violation of the Pawnbrokers License Act. Investigators alleged that Jones and his employees bought and sold merchandise that others had stolen from area retailers, such as Wal-Mart, Home Depot and Kmart. At the time of Jones' arrest on April 2, Lebanon County District Attorney Dave Arnold said the transactions totaled hundreds of thousands of dollars between Jan. 1, 2014, and April 2 this year. ldnews.com

Thieves steal $37,000 in electronics from Wal-Mart in Horseheads, NY Chemung County Sheriff's Deputies are searching for a man and a woman who they said stole $37,000 worth of electronics from the Wal-Mart on County Route 64 in the Town of Horseheads. The duo entered the store and stole the merchandise around 4:30 a.m. on Thursday, according to the Criminal Investigation Division of the Chemung County Sheriff's Office. A second, similar, larceny also took place at the Wal-Mart Supercenter in Painted Post on Thursday. The Sheriff's Department did not indicate whether the two thefts were related. wbng.com

Women charged in Salem credit fraud scheme plead not guilty Two women pleaded not guilty in Salem Superior Court on Tuesday to charges that include money laundering and credit card fraud, stemming from an attempt to buy a Rolex watch at a Peabody jeweler last February. But Ylka Acosta, 47 and Carolin Leonardo, 32, could be facing even more charges following an investigation by Peabody Police, the Secret Service and the District Attorney's office. The pair are believed to be part of a New York-based fraud ring that manufactures phony credit cards and identifications using stolen information. salemnews.com

Two San Francisco shoplifters hit Sunglass Hut for $7,000 in merchandise San Francisco police are looking for two women who allegedly stole more than $7,000 worth of sunglasses from a store at the Stonestown Galleria the afternoon of May 19, 2015. The two women, who police said are between the ages of 16 and 20, entered the store near San Francisco State University around 4 p.m. May 19, said Officer Carlos Manfredi, a police spokesman. With the clerk distracted by another customer, the two thieves allegedly got to work, quickly grabbing at least 24 pairs of sunglasses and stuffing them into bags. sfgate.com
Wilkes-Barre, PA Police Looking For Answers About Victoria's Secret Thefts The Victoria's Secret store at the Wyoming Valley Mall has gotten a lot of attention lately. Thieves have hit the store repeatedly over the past few months, stealing hundreds of bras and panties. Police have surveillance video of some of the thieves, but still no one has been caught. Panty pilferers and bra bandits have hit the Victoria's Secret store inside the Wyoming Valley Mall five times in the last six months, making out with hundreds of undergarments worth well over $10,000. wnep.com

Two charged with shoplifting more than $1,000 in Walmart electronics in Becker Co, MN Bittany Jeanette Degroat, 26, and John Duvall Canova, 35, have each been charged in Becker County District Court with felony taking moveable property. according to court records, the two of them allegedly stole more than $1,000 worth of electronics from Walmart March 1-2, taking two Pioneer stereo systems, a DVD/CD player, headphones and other items. The thefts were allegedly caught on security video. On May 22 District Judge Joe Evans issued a summons for both of them to appear in district. parkrapidenterprise.com

Baldwinsville, NY Police looking for man in teeth whitening strips theft Police are asking the public's help find a man they say stole $220 worth of teeth whitening strips. The man entered Kinney Drugs at 21 E. Genesee St. around 11 a.m. on April 25 and made off with the whitening strips, Officer Robert Thibault said. syracuse.com
Do you have an ORC case to share?
Share your ORC news and help the industry grow


Retail Crime News

Sponsored by NuTech National
Feds Indict 10 Over Fake 5-Hour Energy Scheme - Sold Millions of them Federal prosecutors in California unsealed indictments Thursday against 10 people accused of producing and selling millions of counterfeit bottles of 5-Hour Energy - charges that the drinkmaker's lawyers said were the first ever for counterfeit food. The defendants initially relabeled legitimate shots of 5-Hour Energy destined for Mexico and then sold them illegally in the U.S. market. Later, when those ran out, they switched to fully counterfeit drinks, eventually producing and selling more than 4 million of them. Attorneys for 5-Hour Energy parent company Living Essentials say it's the first criminal case filed over knock-off food or beverage products. law360.com

22 shots fired in the parking lot of Pak-N-Save Safeway in Emeryville, CA Police in Emeryville are investigating a shooting that happened in the parking lot of the Pak-N-Save Safeway grocery store Thursday afternoon. Around 1:24 p.m., police were called to the parking lot of the grocery store in the 3800 block of San Pablo Avenue after getting a report of shots fired. A spokesperson for the police department said the occupants of one car fired on another before fleeing. Police are reviewing surveillance footage and investigating whether the occupants of the second car returned fire, Diotalevi said. Multiple parked cars were struck by gunfire but they were unoccupied and no injuries have been reported. Police said that 22 shots were fired. Police said that it does not appear that anybody was hit during the gun fight. kron4.com
Robbers Armed With Guns, Sledgehammers Stage Violent Take-Over Robbery at Koreatown Jewelry Store in Los Angeles Ten people were arrested in connection with a "violent and coordinated" take-over robbery at a jewelry store in Koreatown, which was recorded on surveillance video, police announced Thursday. The heist occurred around 6:15 p.m. on Wednesday at the St. Cross Jewelry store inside the Korean Town Center Mall in the 900 block of S. Western Avenue, according to a news release from the Los Angeles Police Department. Investigators determined that approximately nine male suspects had "violently and with coordinated precision and speed, overpowered employees and took over the store," the release stated. The robbers were armed with handguns and sledgehammers, the surveillance video showed. While holding employees at gunpoint, the suspects could be seen smashing display cases with the sledgehammers and removing several hundred expensive designer watches within a matter of minutes. The robbers then exited the store and got into a waiting getaway van, police said. ktla.com
Burglars targeting mall shoppers in South Florida Authorities in South Florida say there's a rise in the number of burglary victims who are being targeted and followed after buying items at shopping malls, reports CBS Miami. "This is going on all over Dade County and Broward County and this is an organized crime being done where laptops and Iphones are being stolen," said South Miami Police Sgt. Henry Guzman. The video shows the alleged robber casually approaching the victim's vehicle in daylight as police cars drive by on Sunday, May 31. Sgt. Guzman said the video shows the suspect removing a bag with two laptops that were just purchased from the Dadeland Mall Apple and Microsoft stores. He said the victim was followed from the Dadeland Mall. cbsnews.com
Couple charged in $35,000 cloning credit card scheme in Minnesota A couple is charged with using stolen personal information to create cloned credit cards to buy gift cards and steal thousands of dollars worth of merchandise from stores in Minnesota and Chicago. "This is a bigtime operation," said James Backstrom, Dakota County Attorney. "This is an operation that has involved a potential 180 victims." Prosecutors in Dakota County have charged 35-year-old Emile Rey of Chicago and 21-year-old Sade Robinson of Eagan each with one count of identity theft involving more than $35,000 and eight direct victims. Investigators say the pair used credit card numbers stolen through a data breach at Home Depot, used the information to make fake credit cards and then used those cards to buy gift cards. kare11.com
Prescott, AZ Police seek suspect in late-night Wal-Mart robbery Police are looking for a man who robbed the Wal-Mart store in the 1200 block of Gail Gardner Way Wednesday night, June 17. The man came into the store at about 10:05 p.m., and went up to the customer service counter, Lt. Amy Bonney said, and after a brief conversation, grabbed a bank deposit bag out of the hands of an employee. dcourier.com

Beech Grove, IN Wal-Mart Brawl: Store stepping up security after video of fight goes viral After video of a brawl in its store went viral, the Beech Grove Wal-Mart is taking steps to make sure a similar situation doesn't happen again. The store will be posting a police officer on duty at the store and adding chain-link fences around the outside. A Beech Grove Wal-Mart representative will also attend local crime watch meetings. Both women involved in the brawl are facing charges. theindychannel.com

Dollar Financial employee attempts to steal $100,000, caught by LP Investigation Police were dispatched to the report of fraudulent deposits from the payroll department of Dollar Financial in Berwyn, NJ. The company's Loss Prevention conducted an internal investigation which led them to an employee who attempted to deposit two $50,000 transactions into his own account. mainlinemedianews.com

Cayman Island Banks hit with cloned Credit Card scheme; Romanian National in custody A fourth person has been sentenced in connection with a scheme to defraud local retail banks by dishonestly withdrawing cash from ATM machines with the use of cloned credit cards. Florin Roata, a Romanian citizen who came to Cayman as a visitor in December 2014, was sentenced to three years for his role in the conspiracy. Justice Michael Mettyear handed down the term of three years last week, the same sentence he gave Roland Pop and Ianacu Vlismas in May after all three men pleaded guilty. compasscayman.com

19-Year-Old Charged in Theft of $16,000 Hermes Handbag Sarah I. Snyder, 19, was arrested earlier this week on a charge of felony Grand Larceny in connection with the theft of a $16,000 Hermes Birkin handbag, according to Bedford, NY Police. The theft occurred on February 19 of this year from an unnamed local store, and Snyder was arrested Monday, June 15, in Manhattan at the home of a friend. Police said Snyder's arrest was the "result of an extensive, four-month long investigation," but they did not disclose further details. patch.com

Police Ask Help Identifying Suspects in Alleged Fraud at Sevierville, TN AT&T Store

One arrested in attempted heist from Stoneham, MA Jewelry store

Lookout at Johnson Jewelry robbery gets nine years in Minnesota

Jackson, TN Police charge man in Little's Jewelry theft

Thief nabs thousands in gold jewelry from Salem, Roanoke antique stores


Robberies and Burglaries
● BFS - Terra Alta, WV - Armed Robbery
● BNC General Merchandise - Upper W Side, NYC - Armed Robbery/ Clerk Killed
● Brush Mountain Gun - Odessa, TX - Burglary
● City Grocery - Hartford, CT - Armed Robbery/ Assault
● Cumberland Farms - Fairfield, CT - Theft
● CVS - Wilmington, NC - Armed Robbery
● Dollar General - Westland, MI - Armed Robbery
● Haney's - Tulsa, OK - Shooting
● Kangaroo - Orange Co, FL - Armed Robbery
● National Cash Advance - Moraine, OH - Robbery
● Rite Aid - Culpeper, VA - Robbery/ Carjacking
● Rite Aid - Watsonville, CA - Armed Robbery
● Shop n Fill - Clanton, AL - Officer involved shooting
● Snap E Jack - Frisco, TX- Armed Robbery
● Sunny Foods - Houston, TX - Armed Robbery / Clerk shot
● Talk Is Cheap - Greenacres, FL - Burglary
● The Exchange - Ross Twp, PA - Armed Robbery/ Shooting
● UltraMart - Columbia, MO - Armed Robbery
● Zorro Market - Memphis, TN - Armed Robbery/ Clerk shot and Killed
● 2251 Adam Clayton - Harlem, NY - Robbery


Featured Job Listings
Sponsored by NuTech National
Feature Your Job Here For 30 Days -
70% Aren't On the Boards
VP of Security
Comcast
Philadelphia, PA
Comcast
Senior Dir Safety/Food Safety/Hazmat
Sears
Hoffman Estates, IL
Sears Holdings Corp
AP Field Dir - Nationwide
Downing & Downing
United States
Downing & Downing
LP Director
Goodwill Industries of the Chesapeake, Inc
Baltimore, MD
Goodwill Industries of the Chesapeake, Inc
Director of LP
A'gaci
San Antonio, TX
A'gaci
Director of LP
Lane Bryant
Columbus, OH
LinkedIn
Director of LP
PacSun
Anaheim, CA
PacSun
Director of AP, Corporate
Dollar General
Nashville, TN
Dollar General
VP Supply Chain, LP & Safety
Ross Stores
Ft. Mill, SC
Ross Stores
Director of Safety
Academy Sports & Outdoors

Houston, TX

Academy Sports & Outdoors


Dir, Pharmacy LP
Rite Aid
Camp Hill, PA
Rite Aid
Reg Dir AP
Saks Fifth Ave
New York, NY
Saks Fifth Ave
LP Corporate Sr Mgr
JC Penney
Dallas, TX
JC Penney
Corporate LP Mgr
St. John Knits
Irvine, CA
St. John Knits
Mgr, Corp Security & LP
Canadian Tire
Oakville, ON
Canadian Tire
District LP Mgr
Dick's Sporting Goods
Phoenix, AZ
Dick's Sporting Goods
LP Mgr
Dick's Sporting Goods
Wheaton, MD
Dick's Sporting Goods
Regional LP Mgr
Family Dollar
Milwaukee, WI
Family Dollar
Multi Unit LP Mgr
The Great Atlantic & Pacific Tea Co.
New York City
The Great Atlantic & Pacific Tea Co.
LP Manager
Dunkin' Brands
Chicago, IL
Dunkin' Brands
LP Specialist
Alb/Sfy Company
Baton Rouge, LA
Alb/Sfy Company
Supervisor, LP
Ascena Retail Group, Inc
Pataskala, OH
Ascena Retail Group, Inc
Implementation Expert/Project Mgr
LP Software
Worth, IL
LP Software
Sales Representative
NuTech National
Maitland, FL
NuTech National

Limited Time Only - Post Your Multi-Unit LP jobs for FREE - Learn More Here

Daily Job Alerts


Appearing One Day Only
View our Internet Jobs Archives here
Dept Mgr LP & Safety
Lowe's
Bismarck, ND
Lowe's
Dept Mgr LP & Safety
Lowe's
Winchester, VA
Lowe's
Dept Mgr LP & Safety
Lowe's
Springfield, MO
Lowe's
Dept Mgr LP & Safety
Lowe's
Hialeah, FL
Lowe's
Dept Mgr LP & Safety
Lowe's
Stockton, CA
Lowe's
AP Manager in Training
Walmart
Jacksonville, TX
Wal-Mart
AP Manager in Training
Walmart
Normal, IL
Wal-Mart
AP Manager in Training
Walmart
Philadelphia, PA
Wal-Mart
ETL Assets Protection
Target
Buffalo, NY
Target
AP Team Leader
Target
Triadelphia, WV
Target
DC LP Manager
Kmart
Warren, OH
Sears Holdings Corp
LP Manager Hrly
Kmart
Walla Walla, WA
Sears Holdings Corp
LP Manager Hrly
Sears
Albany, GA
Sears Holdings Corp
LP Manager Hrly
Sears
Spartanburg, SC
Sears Holdings Corp
LP Manager
Sears
Kennesaw, GA
Sears Holdings Corp
AP/LP Mgr
Macy's
Twin Falls, ID
Macy's
AP/LP Mgr
Macy's
North Bend, OR
Macy's
LP Manager
Gilt Groupe
Louisville, KY
Gilt Groupe
LP Area Mgr
Goodwill
Seattle, WA
Goodwill



Home of the Industry's Original
On the Move

Cary Jones, CFI was named Vice President of Administrative Services and Loss Prevention for HVHC.

Post Your New Job or Promotion!
See all the Industry Movement

Your Career
Sponsor this section of the Daily
Eight Mojo Blockers That Keep Teams from Winning Nothing will come easy, obstacles will get in our way, and success may seem completely out of reach. When teams are having trouble making goals, maybe it's time to look at the overall environment. Here are some Mojo Blockers that could be tripping everyone up. Address difficult topics

5 Ways to Motivate Your Employees on Monday Morning Either you can't wait for Monday or you dread its coming. Getting everyone motivated on Monday is key to having a productive workplace and positive environment. Here are some tips to make Monday's way more fun. Drink that coffee

How Managers Kill Motivation - and What To Do Instead Employee motivation is critical for your team to be productive and your organization to be successful. If motivation seems to be lacking, it may be time to take a look at your leadership tactics, maybe it's time to pump up the enthusiasm! Here are some tips to help revive motivation! Take an interest in your employees

How to Be the Kind of Influential Leader that You Would Like to Follow Influence is the essence of leadership. It allows you to be able to lead from wherever you are. However, having influence requires you to do some self-assessing and become the kind of leader you would like to follow. Leadership is about others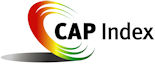 Tip of the Day
Sponsored by Vector Security
Making it new every day and getting energized - pumped up every day can be difficult at times. But it's important to try to find that spark each and every day to make sure you're adding value, getting things done, and motivating the people around you. It's always great to drive home and think - where did the day go because you were so busy and had so many things to get done, which usually means you were pumped up and energized. But it's a terrible feeling when you can't get out of first gear and the day drags on forever. Just remember, oftentimes it's merely mind over matter and you make your own day and, quite frankly, you're also making the day for a lot of people around you and they're looking to you to set the pace.

Just a Thought,
Gus





Upcoming Events
---
Recruiting?
Get your job e-mailed to everyone... everyday
Post on our Featured Jobs Board!
Reach your target audience in 2015 every day!
Request our 2015 Media Kit
update account / change e-mail
unsubscribe FEEDBACK
www.downing-downing.com

Advertise With The D&D Daily




36615 Vine Street, Suite 103
Willoughby, OH 44094
440.942.0671
copyright 2009-2019
all rights reserved globally