The D&D Daily Mobile Edition
June 22,

2015



The LP Industry's #1 News Source - Informing, Educating and Instilling a sense of community



'Live in Ft. Lauderdale'
Opening Comments - Why We're Here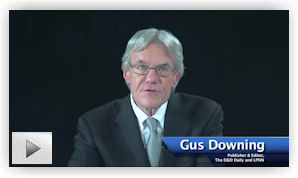 Gus Downing, Publisher and Editor of the D&D Daily, leads off the "Live in Ft. Lauderdale at the NRF LP Conference" broadcast with an introduction of all 18 episodes filmed live at last year's NRF Show. An NRF & LP industry first, the full slate of interviews takes you in-depth with the leaders of the LP industry. Gus explains why we're here, why we did it and how the proceeding episodes can help add value to you and your career.
---
Bob Dale, SVP Sales for Protection 1, and Rex Gillette, VP National Accounts Retail, talk about Protection 1's immense growth in the retail security market since entering the segment four years ago. With a customer-focused culture, Protection 1 is redefining the installation world with its highly successful SEAL Team conversion process. Hear from Bob and Rex about the company's unique eSuite platform and get an exclusive scoop on what Protection 1 will be bringing to the market next.
Solution Providers, have a video or commercial you want to publish? Contact us.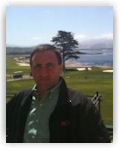 John Mearls was named Director Global Asset Protection for PayPal Holdings. eBay Marketplace and PayPal Financial Services are in the final stages of separating and forming two new publically held companies, a process that is expected to be completed in early Q3 2015. As a result, John will transition into the newly created Global leader role for PayPal Holdings and will be responsible for supporting implementation and transformation of the Global Asset Protection Group for the worldwide business operation and its180 million users. In the new role John will have direct responsibility for providing strategic leadership direction, operational mapping & investigative support, preventive financial risk mitigation, functional tool development and project management. John has been with PayPal/eBay for over five years and has also held other loss prevention executive level roles such as Director of Loss Prevention for Hollywood Entertainment, Divisional Loss Prevention Director for Lowe's, Divisional Vice President Loss Prevention for Kmart, and Regional Director for Bloomingdale's. John also previously served as the

Vice Chairman of the United Kingdom On-Line & Mail Order Loss Prevention Forum. Congratulations John!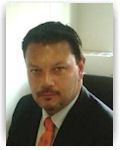 Roberto Borges was promoted to Director, Asset Protection Facilities & Technology for Ralph Lauren. Roberto was previously the Associate Director Asset Protection of Technology and New Store Development for the retailer and has been with them since 2011. Roberto was also the Director of Asset Protection Operations and the Director of Asset Protection for Saks Fifth Avenue and the Senior Security Manager for Macy's East. Congratulations Roberto!


NEW Group LP Selfie




Justice Asset Protection Department

"Asset & Profit Protection - Supporting Core Company Values by Protecting People, Product, and Profits"

BE driven, focused, ETHICAL, creative, balanced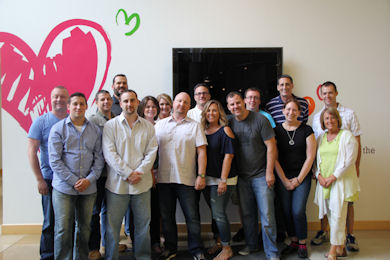 Left to Right: Eric Brill, Manager, Investigations/Corporate AP; Mike Korso, LPC, CFI – Regional AP Leader; Mark King, Corporate APO, Sean Walker, CFI – Regional AP Leader; Jeff Turk, Regional AP Leader; Jackie Goebbel, Safety/Risk Manager; Cathy Price, Corporate Receptionist; Tim Krueger, CFI – Regional AP Leader; Rob LaCommare, CFI – AVP Asset/Profit Protection & Risk Management; Holly Martin, Regional AP Leader; Rick Pfeifer, LPC – Regional AP Leader; Nick Lauvray, Corporate APO; Mike DiDomenico, CFI – Regional AP Leader; Sarah Lagrass, Corporate APO; Scott Pethuyne, AP Investigator; Lorna Gockenbach, Corporate Receptionist
View all the selfies here!
Sponsored by:


---
We still want your Group LP Selfies - So keep them coming retail LP teams!

News Brief
Sponsored by WG Security Products, Inc.
Five Below Selects SaaS-Based Retail 20/20 Reporting Solution from Agilence
MOUNT LAUREL, NJ, June 22, 2015 - Agilence, Inc., the leading provider of SaaS-based exception reporting solutions for retail, today announced that Five Below has selected Retail 20/20 as their data analytics platform. Five Below evaluated all available reporting tools before choosing Retail 20/20 for its powerful reporting capabilities and automated alerts. The application from Agilence will be used to improve operational efficiencies across the growing chain. Headquartered in Philadelphia, PA, Five Below operates 350 stores in 20 states across the US. agilenceinc.com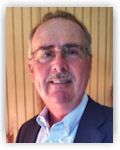 Nedap appoints Jerry Aldridge Vice President of Operations Nedap, a global leader in loss prevention and RFID solutions for the retail sector, today announced that Jerry Aldridge has joined the company's senior US leadership team as the Vice President of Operations. Aldridge will be responsible for driving operational strategy and customer support across Nedap's North American retail division.

"We are very excited to welcome Jerry to the team. He brings to us and our customers tremendous experience and knowledge and is respected throughout the industry. His appointment further strengthens Nedap's ability to provide our customers and partners world class support in North America," said Patrick O'Leary, Vice President and General Manager of Nedap Retail in North America. Aldridge brings more than 25 years of retail industry experience and broad knowledge in strategic planning, sales & customer support, organization design and operations management to the role. nedap-retail.com

NuTech National Expands National Sales Division with Two New Sales Representatives NuTech National has announced the expansion of its National Sales Division. Earlier this month, Jared Mobley and Steve O'Toole were named National Sales Representatives for NuTech. Read more below in our 'On The Move' column how these two executives will help bring NuTech's customers the best burglar, fire and CCTV protection for their facilities - all for an affordable price.



Law Enforcement, Retail Loss Prevention Professionals Honored at NRF PROTECT - Former NRF VPLP Rich Mellor Inducted Into NRF Ring of Excellence The National Retail Federation today announced the recipients of its annual loss prevention awards: Ring of Excellence, Law Enforcement Retail Partnership and Retail Case of the Year. Recipients will be honored during an awards ceremony at NRF PROTECT, the retail industry's largest event for retail loss prevention executives in North America, this week in Long Beach, CA. The 2015 award recipients are as follows:

Law Enforcement Retail Partnership Award:
Sergeant Charles Anderson, St. Paul Police Department, and Senior Special Agent Michael Olson, U.S. Secret Service. This award acknowledges law enforcement professionals or agencies that have gone above and beyond the call of duty to support the retail industry in combating fraud, protecting assets and reducing losses. The 2015 recipients of this award were selected because of their work tracking and apprehending a large criminal enterprise in the Twin Cities Metropolitan area from 2006 - 2014. The partnerships developed in this case also led to the formation of the Twin Cities Organized Retail Crime Association.

Loss Prevention Case of the Year Award:
Christian Placencia, market investigator, JCPenney. This award is the premier recognition program for retail LP professionals, recognizing investigators whose work has made a significant impact on their companies, communities and industry. Placencia is recognized for his work uncovering and investigating a lucrative international fence operation in the San Fernando Valley area of California. He played an integral role in the undercover operation conducted by the Los Angeles Police Department, the Federal Bureau of Investigation, the LAPD Interstate Task Force and the JCPenney investigative team.

Ring of Excellence Award: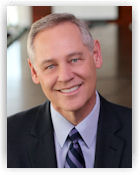 Richard Mellor (Retired), former VP of LP for the NRF. This award recognizes pioneers in the retail LP community whose honor, integrity and character serve as an example for the loss prevention industry. During his time with NRF he was tasked with leading NRF's efforts on retail security and safety issues and running the NRF Loss Prevention Advisory Council, the industry's premier membership council for senior loss prevention executives from several of the nation's largest and well-known companies. He also advised the industry on critical issues such as emergency planning and response, organized retail crime and development of protocols for responding to store and shopping mall shootings. nrf.com

Research Reveals Great Disconnect Between Loss Prevention, IT and Other Business Units in Retail Axis Communications, the global leader in network video surveillance, today revealed the results of "The Great Disconnect Between LP and IT," a 2015 study by IHL Group, a global research and advisory firm specializing in technologies for the retail and hospitality industries. The research illustrates the differing ways in which IT and loss prevention (LP) teams view priorities, including staff and budgetary allocation. It also outlines the barriers to a closer LP to IT relationship and new revenue-generating functions of IP-enabled technologies. Research suggests that after using IT budget to fund significant data breach protection and PCI certification efforts, retailers on average still have 6.4 percent of that budget left to spend on other LP priorities. Read the rest of the press release below in our Vendor Spotlight column. businesswire.com

Update: One ominous reason why Wal-Mart is bringing back greeters Wal-Mart is bringing back employees known as "greeters" to its store entrances. The company is also adding a fleet of "asset protection customer specialists," who will check receipts as shoppers leave. Wal-Mart is testing the added door presence in 300 of its 4,500 US stores, according to the report. This could indicate that Wal-Mart's theft problems are getting worse. The company likely loses about 1% of its US revenue - or roughly $3 billion dollars every year - to stealing by customers and employees. Wal-Mart US chief Greg Foran recently said that the company is making a renewed push to reduce theft.

In an earnings call last month, Foran blamed a decline in gross profit margins on theft, which the company calls "shrink," Reuters notes. He said half of the theft occurred in the food departments.

"In the first quarter, gross profit rate declined 13 basis points, driven primarily by a headwind from shrink, half of which was in food," he said, according to a transcript. "We are addressing this increase immediately, bringing a high level of focus and visibility to this concern by adding it as a key urgent agenda item this year."

The additional employees at Wal-Mart's store entrances are also meant to improve customer service. siftingsherald.com

Home Depot employee: 'I'm down for randomly killing white people' - Social Media Hits HD Over Weekend On Saturday, the official Facebook page of the popular Home Depot was targeted by a number of people wondering if the company supports a person advocating the murder of random white people. A photo posted by conservative radio talk show host Wayne Dupree showed posts by a person identified as Patrice Pace. According to the posts in the photo, Pace claims she's more than okay with killing random white people.

"I'm down for randomly killing white people," the post reads. "I'll gladly walk into a pet store or Starbucks and just start bussin," she added, adding "smiley face" emoticons to the end of the sentence. Another post claims America has received "over 400 years of free labor," an apparent reference to slavery, which was brought to an end due to the Civil War.

The photos indicate Pace is married and works at a Home Depot outlet. "Hey The Home Depot, not sure I want to enter your place of business if Ms Pace is working for your stores," Dupree wrote. A number of people felt the same way and told the retail giant in no uncertain terms. "If this is they kind of people you employ in you store I will be shopping elsewhere," one person said.

"Until that thug is gone and jobless..... My company will no longer use Home Depot..... Time to set up a corporate account with Lowes," one person said. "Lowes is cheaper so good accounting decision," one person said. Another Facebook user, however, felt that was a bad decision. examiner.com

New York State Legislation - New ORC Bill passes House - Consolidates Multi-County Crimes in One Court Assemblyman Michael Cusick (D-Mid-Island) got his bill passed that would make it easier for prosecutors to try alleged retail thieves for crimes. The bill, which has not yet passed in the Senate, would allow the crimes of organized retail theft in several counties to be grouped into one criminal court and tried collectively, instead of in multiple criminal courts. silive.com

Retailers Cut Jobs as Pressures Mount - The pink slips are flying in retail as online & technology is wiping out stores & jobs Tectonic shifts in the way consumers shop, disappointing profits and slowing traffic have all taken their toll this spring with retailers of every stripe cutting jobs. Target Corp., J. Crew, Gap Inc. and Ralph Lauren Corp. are among the companies that recently trimmed corporate head counts. Experts warned that there could be more reductions if sales continue to migrate to the Internet and retailers downsize store fleets even more. The still slow and grinding economic recovery, along with consumers' shifting priorities from apparel to electronics have also contributed to the tough environment.

Target on Thursday laid off 140 people at its Minneapolis headquarters, after cutting 550 jobs in February and 1,700 in March. J. Crew brand, handed out 175 pink slips to employees at its corporate headquarters. And Gap said last week it will be closing 175 of its namesake stores and eliminating 250 jobs at its corporate headquarters, while Ralph Lauren Corp. in May began to cut 750 jobs as it adjusts its operating model.

Department stores are feeling this pressure acutely and last month cut their headcount by 4,500 jobs, to employ a total of 1.3 million, according to the latest employment report from the Labor Department.

"America is overstored," she said. "There's a shift of online and the need for fewer stores. And retailers don't need as many people with the technology." As for whether or not more job cuts are in the offing, Anderson said, "I think you could see more to come if we continue to see the growth of online." And as of right now, few are betting against online growth. Editors note: And not mentioned in this article are the hundreds of stores Office Depot and Office Max closed for their merger and obviously with the Staples merger the FTC could require even more store closings. As they did with the 300+ Dollar Tree stores closings for the Family Dollar merger. Add that to the Target Canada, 700 McDonald's, Radio Shack closings, Tiger Direct, Anna's Linen's, Fredrick's of Hollywood, and I'm sure we're missing a few. This year could end up being the biggest year in history for store closings. Which could lead one to be concerned about next year. wwd.com

Illinois federal judge denies Dollar General access to EEOC's criminal background check policy's - If You're Reviewing Ours We Want to Review Yours An Illinois federal judge overseeing a U.S. Equal Employment Opportunity Commission race bias case over Dollar General's criminal background check policy on Friday again rejected the discount retailer's bid for access to EEOC's own use of background checks, saying the company's arguments were unpersuasive. The EEOC filed suit against Dollar General in June 2013, alleging the company's criminal background screening had a disparate impact on a class of black conditional hires and citing a "gross disparity" in the discharge rates of black and nonblack candidates. Once an applicant gets a job offer, a third-party vendor does a criminal background check on them and if they fail, they don't get hired, the agency's complaint said. Dollar General had been trying to legally require the EEOC themselves to reveal their background screening processes to use as comparison. law360.com

J Crew executive fired after social media rant - bar room celebration & 'Hunger Games' brag over surviving cuts - Social Media's Impact A senior executive at the US fashion brand J Crew has reportedly been fired after "mocking" staff redundancies in social media posts. Alejandro Rhett, the vice president of the company's menswear department, was responsible for personally telling 175 staff on Wednesday that they were to be let go. Just hours after delivering the bad news, however, it was reported that he uploaded photos to Instagram of himself partying and joking about the job losses. Rhett and other employees apparently partied at a bar near J. Crew's downtown headquarters after the layoffs. He posted photos to Instagram with one picture extending his middle finger to the camera. In another, he allegedly posted the hashtags #hungergames #maytheoddsbeeverinyourfavour. According to Fashion Week Daily, Rhett was fired late on Thursday. "As soon as we were made aware, the appropriate actions took place," a company spokesperson told the New York Post, without elaborating. wwd.com

Staples/Office Depot deal awaits FTC action - How many store closures? Approval from the Federal Trade Commission may eventually come, but most likely not without some significant strings attached. The company is working closely with regulatory agencies to seek outstanding antitrust clearances and expects the transaction to be completed by the end of the year. Office Depot acquired OfficMax less than two years ago and now the combined company's acquisition by Staples would consolidated the office products retailing channel into one pure play competitor. retailingtoday.com

Fired CEO & founder of American Apparel sues American Apparel again for $30M defamation suit Charney alleges that David Danziger, on behalf of the board and the company, falsely told a shareholder that the founder was being investigated for criminal matters, in a ploy to wrest control of the company from him. Charney, who has been investigated on suspicion of sexual and financial wrongdoing, claims the statement also damaged his reputation and caused him emotional distress. law360.com

Worldwide crackdown on 1,050 websites selling potentially dangerous counterfeit drugs and medical devices The U.S. Food and Drug Administration, along with international partners, moved this week against more than 1,050 websites that sell potentially dangerouos counterfeit medicines and medical devices. philly.com

Pier 1 Imports closing 30 stores - as online sales soar in Q1 - 17% of total revenue

A&P seeks buyers for 137 of its 301 stores

Anna's Linens begins liquidation sales

Director of Security, Americas - Christie's posted
Reporting to the Global Security Director in London, UK and the Operations Director in New York, the role will be responsible for managing the delivery of effective security and safety across Christie's locations in the Americas. asisonline.com


Quarterly Same Store Sales Results
Car Max Q1 comp's up 4.9% with net sales up 7.1%


Last week's most popular news article --

Haunting photos of America's dead shopping malls
All the news - One place - One Source - One Time
The D&D Daily respects your time
& doesn't filter retail's reality
Report Your News!
(content subject to approval)




Hacker selling data to highest bidder or back to the company he stole it from for $5,000 - whichever comes first Akorn Inc., a niche pharmaceutical company Lake Forest, IL, has had a customer database with more than 50,000 records compromised by a hacker who is offering to sell the data to the highest bidder or back to the company, whichever comes first. The database was offered up on a dark web forum by "Mufasa." if Akorn wanted to purchase the data back, the price is $5,000 USD, Mufasa added. Commenting on why the data was taken in the first place, Mufasa said that they wanted to teach Akorn a lesson in security and to encourage them to use encryption. csoonline.com

Insider Threats "Becoming More Frequent" & Cost $500,000 Per Insider Attack Report identifies the escalation of 'insider threats' in enterprises over the prior year, and the relative inability for organizations to combat/prevent them. This is the main conclusion of the Insider Threat Spotlight Report that was released today. Further insights point to privileged users, such as managers with access to sensitive information, as posing the biggest insider threat to organizations, followed by contractors and consultants, and regular employees.

62 percent of security professionals said insider threats have become more frequent in the last 12 months.
Privileged users, such as managers with access to sensitive information, pose the biggest insider threat to organizations at 59 percent, followed by contractors and consultants at 48 percent and regular employees at 46 percent.

Less than 50 percent of respondents believed their organizations have appropriate controls to prevent insider attacks, and 62 percent of respondents said that insider attacks are far more difficult to detect and prevent than external attacks. darkreading.com

Moving from "predictive" to "prescriptive" analytics History doesn't necessarily repeat itself, and by applying more computing power to bigger data sets risk managers can now better understand when it will and won't. According to a report released this week by PwC, the new "game changer" is a move from "predictive" to "prescriptive" analytics, which is to say a move from extrapolating past trends to understanding the factors that might make them more or less relevant to the present. "Insurance chief executives expect to see more disruption over the next five years than any other industry. Workers compensation risk managers can go beyond the fraud indicators in historical data sets to understanding in real-time when fraud is more or less likely. wsj.com

Drone delivery scheduled for take off in just one year A top federal administration official told Congress the expected date for regulation enaction is June 17, 2016. Advocates say such technology will save industries millions in delivery costs but privacy organizations are worried a drone could be used for nefarious reasons and invade citizen privacy. retailcustomerexperience.com

Dunkin' Donuts integrates Visa Checkout into mobile app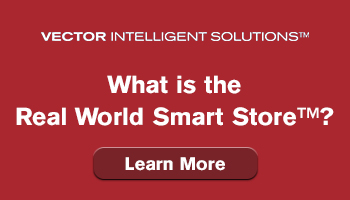 Vendor Spotlights

Research Reveals Great Disconnect Between Loss Prevention, IT and Other Business Units in Retail
IHL Group study investigates impact as retail LP technologies become IP-enabled and IT and other business units leverage for functions beyond traditional LP;

Retailers with greater than $1B in revenue spend 8.3 percent of IT budget on LP priorities other than PCI and data breach protection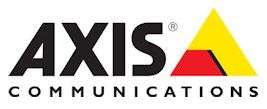 CHELMSFORD, Mass. - Axis Communications, the global leader in network video surveillance, today revealed the results of "The Great Disconnect Between LP and IT," a 2015 study by IHL Group, a global research and advisory firm specializing in technologies for the retail and hospitality industries. The research illustrates the differing ways in which IT and loss prevention (LP) teams view priorities, including staff and budgetary allocation. It also outlines the barriers to a closer LP to IT relationship and new revenue-generating functions of IP-enabled technologies.

Research suggests that after using IT budget to fund significant data breach protection and PCI certification efforts, retailers on average still have 6.4 percent of that budget left to spend on other LP priorities. As organization revenues increase, PCI and data breach protection costs level out, and IT budgets continue to grow linearly, larger retailers end up with two to three times more funds than smaller retailers for additional LP activities, such as organized retail crime and slip and fall prevention, electronic article surveillance (EAS), CCTV, video analytics and more.

Greg Buzek, founder and president of IHL Group, said, "In the retail industry, we all have a general understanding that a lot of effort and money is dedicated to EMV compliance, PCI and data breach protection. In conducting this research, what was fascinating to our team is just how much that prioritization drains resources for other LP efforts, specifically in IT. There certainly is a disconnect in regards to focus of existing budget and resources. However, our findings indicate that real opportunities exist for other business units to actually generate revenue from these technologies with new applications, such as traffic counting and video analytics for marketing optimization, and more."

The Great Divide: LP Thinks and Staffs Differently than IT IT budgets for LP are known to experience economies of scale, and the same holds true for the availability of IT staff for other business unit activities. By ranking retailers in terms of LP technology spend, with tier 1 retailers spending the most, the research found that tier 1 retailers with more than $1B in sales dedicate only 4.5 percent of their IT staff to LP efforts. In contrast, tier 3 and 4 retailers devote nearly eight percent, clearly demonstrating that the percentage of IT staff for LP decreases as revenue and access to efficient systems and technology increases. As retailers devote more spend to investments like IP-enabled video technology, LP functions demand less personnel attention and free up resources for business growth activities.

When assigning weight to IT and LP initiatives, PCI and data breach protection take 35 percent of the overall IT focus, while only 26 percent of LP initiatives are similarly focused, with LP giving much greater weight to its own functions, such as employee and consumer theft. At odds with both IT and LP, other organizational business units, such as finance, see PCI and data breach protection as 54 percent of their focus-likely linked to recent, high-visibility data breaches in the public sphere.

Barriers to a Closer IT and LP Relationship
When asked to rank the biggest barriers to a more cohesive relationship, IT and LP were generally on the same page, weighting "other business priorities" and "systems integration" as the two most important reasons. Other titles in the organization weighted "systems integration," for example, as the largest concern, showing a disconnect in perceptions around issues and the influence of IT.

Internal politics is one of the lesser worries when converging the LP and IT relationship showing a general promise at all levels of the organization to work more efficiently together to maximize efforts and spending. While primary issues are due to an overall organizational focus on growth, economically it shows a shift in moving beyond cost control to forward-looking growth objectives.

Read the rest of the press release here.

Read the full study "The Great Disconnect Between LP and IT" here.

Axis Communications will be at NRF Protect, June 23-25, in Long Beach, CA, at booth #1019.

Press Releases

Snaptagg: Game Changing & Innovative technology
coming to NRF Protect 2015


Boca Raton - Snaptagg is the game-changing technology the retail LP industry has been waiting for and we are proud to be introducing our product line to industry leaders at the NRF PROTECT conference 2015 in Long Beach, California!

Come see why we were the busiest booth at RILA 2015 last month in Orlando where we launched Snaptagg!

Snaptagg is a new and extremely innovative multi-functional "wire-free" self-alarming tag (10+ alarms) which solves many of today's retail pain points relating to current solutions such as wraps, acrylic lock boxes, box opening, box concealment, tag cut-out, blister package security (item cut-out), "wrap rage", blister packaging return losses, packaging design, EAS alarm response, merchandising, locked items, cable protection, ORC, online (youtube) "how-to-defeat" schemes, easy-to-obtain detachers, multi-device management, unnecessary labor cost, POS throughput, self-checkout, and much more!!!

Snaptagg's patented twist & lift design creates the right balance between store security, employee handling, and the future of retail with self-pay technology such as iPay!

Our product effectively protects items in blister packages & boxes without wires: featuring Snaptagg Cut-Out Protection, Snaptagg Booster Bag Detection, and Snaptagg Digital Locksmith coded keys.

Why Wrap! Just Snap!

Snaptagg embodies a "grow concept" so it is ready for use today on all merchandise, but also tomorrow when packages are sourced with an integrated Snaptagg base! Come see live proto-types of Snaptagg Ready products at our booth (#1465). Snaptagg will endeavor to marry the retail LP industry with the brand owners and the packaging industry to achieve impressive solutions never before seen!

Also, discover our "hybrid one key" POS solution for "wraps and snaps"!

Simple to utilize and effective against ORC!

As if this were not enough, Snaptagg converts into a cable solution. Tiny Cable solutions are high security solutions for hard goods and soft goods (fashion) and showcase protection.

Snaptagg will give LP departments the confidence to securely unlock items which will in turn unlock sales and therefore Increase Profits!

Start "Snap-tagging" today!!!

Visit us at the NRF PROTECT conference: booth #1465 near the right side FOOD/SEATING area in the back!

To book an appointment please write to sales@snaptagg.com or call us at 561-981-6278.

http://events.nrf.com/lp15/public/floorplan.aspx

Participate in our "SNAP-TAGGING CONTEST" and get a chance to win an iPad.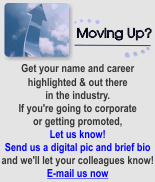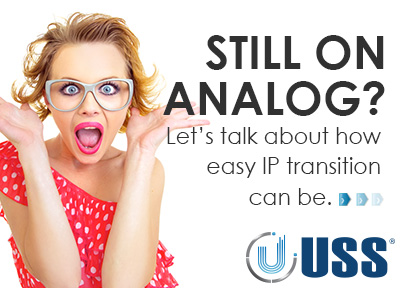 e-commerce

Sponsored by The Zellman Group
Massive international $90M software fraud ring busted with 5 U.S. men arrested Federal criminal charges filed in Kansas City allege a massive, globe-spanning conspiracy to buy and sell counterfeit computer software. Tens of millions of dollars exchanged hands in the alleged criminal enterprise, which rivals the largest previous federal investigation into software piracy, authorities say. The conspiracy extended from China, where counterfeiters allegedly supplied pirated software products and stolen codes and serial numbers to activate those products to numerous individuals and companies across the United States. The unauthorized and illegally obtained Microsoft products then were offered for sale at below-normal prices to consumers through websites such as eBay, Craigslist, Overstock.com and Amazon, according to the allegations. According to the previously filed court documents, conspiracy participants reaped about $30 million in profits during the conspiracy, and customers paid about $90 million for the illegal products. kansascity.com

Facebook Inc (FB) Swamped With Kroger's Fake $100 Coupons Facebook Inc and The Kroger Co. are working together to fix a fake coupon issue on the social networking website. An almost-real looking but fake coupon was posted on the platform calling users to collect their coupons and get free groceries worth $100 at Kroger if they spend $110 in one purchase. There is a link in the coupon that reads "Happy Father's Day! Get your $100 Kroger Coupon." Previously, Kroger and various other grocers have been victims to such scams. In December 2013, a post on Kroger's Facebook page warned of a fake $250 Kroger gift card giveaway.

Last month, Facebook Inc was flooded with a false Lowe's offer that was meant to trick its home improvement customers into sharing a Facebook post that had the Lowe's logo and then comment on the original post. Lowe's also used social medial to unravel the rumor, telling shoppers that the coupon is not valid. Similarly, in February, an identical scam hit Target shoppers online, offering a fake $100 food and beverage coupon just to share a post on Facebook Inc.

Snopes.com, an urban legend website, claims that Costco has also been facing similar issues on Facebook Inc (NASDAQ:FB) for several years now with $1,000, $500 and $200 gift card giveaways that take customers to a website that requests personal information. valuewalk.com

"Fraud is not a person - it is a dynamic grouping of statistics that deviate from the norm."
Stuart B. Levine, CFI, CFCI
CEO, The Zellman Group & Zelligent


ORC News
Sponsored by Security Resources
'Operation Gucci' - The Sixth Ward Organization - Gang of 38 busted for organized crime that involved retailers Fifteen of the 38 defendants charged in what county officials called the largest criminal organization of its kind in recent memory will face court action. The group is accused of committing a wide variety of crimes, from simple thefts to elaborate check and credit card fraud schemes. Berks County District Attorney John T. Adams said the 38 members of the group, which calls itself the Sixth Ward Organization, wear the same tattoos and spray the same graffiti in their neighborhoods. About 100 law enforcement officers from multiple agencies with arrest warrants fanned out across the county and arrested suspects in what they dubbed Operation Gucci. readingeagle.com

Tucson police bust 5 ORC gang members hitting big box retailers Five suspects have been arrested in what Tucson police say was a scheme to steal merchandise from various "big box" stores. Through an undercover operation, police arrested: Richard Godoy, 24; Felipe Godoy, 27; Elizabeth Godoy, 38; Guadalupe Suttle, 26; and Alexis Balbastro, 18. A news release issued Saturday by police gave the following account: In May, officers from Operations Division Midtown began an investigation into organized retail theft. The officers looked into several incidents and noticed a trend they say started in February. A group of individuals went to various "big box" stores throughout the city and removed items without paying, and would then return the items to the store or pawn them. The stores lost thousands of dollars in merchandise. The officers, in conjunction with officers from Operations Division West and the Organized Retail Theft Unit, performed an undercover operation and made the arrests. tucson.com
Red Bull thief hits 5 times in Voorhees, N.J. - Police searching for him Voorhees Township police are seeking the public's help in identifying a serial shoplifter who most recently stole a case of Red Bull, police said Saturday. Surveillence images of the suspect taken during a May 11 theft at the Acme in Eagle Plaza were posted on the police's Facebook page with a request asking anyone who has information about him to contact the department. The man - seen in the photos wearing a black t-shirt, long shorts and a black and white patterned hat - is suspected in four additional shoplifting incidents in the township as well. nj.com

Felon gets 6 years for using discarded Walmart receipts for cash refunds in Whiteville, N.C. Rockwell, a habitual felon, admitted finding several discarded receipts in the Walmart parking lot on June 19, 2014, finding identical items in the store, and taking them to the customer service counter for a cash refund. fayobserver.com

ORC couple hits two Walmarts - Steals $37k in electronics from Horseheads, N.Y. store - Hit Gang Mills as well

Man stole $17K worth of tools from Home Depot in Davie, FL One man is charged and another is being sought for the theft of more than $17,000 worth of tools in Davie, police said. Charlie Lenue Young, 46, of North Miami, had been an employee of the Home Depot at 5801 S. University Dr. since February 2014. A regional asset protection manager called police after viewing surveillance videos that showed Young stacking by a rear exit door several power drills, air conditioning units, lawnmowers, trimmers, blowers, vacuum cleaners, paint sprayers, ceiling fans and other merchandise ranging in price from $169 to $1,744. The video also showed Young handing the supplies to a second man who drove up in a vehicle, loaded the merchandise and then drove away on more than two dozen occasions between March 11 and June 6. Detectives questioned Young at Home Depot on Thursday and he confessed, police said. securityinfowatch.com
Do you have an ORC case to share?
Share your ORC news and help the industry grow


Retail Crime News

Sponsored by NuTech National
Walmart Loss Prevention Agent credited with fending off shoplifter accused of opening fire in DeKalb Co., GA The hunt is on for a man who police say started shooting a gun inside a DeKalb County Walmart. Surveillance cameras inside of the Walmart store on Fairington Road captured the gunfire on video. Authorities say the man opened fire on security officers, then pointed the gun at another employee as he escaped Tuesday night. A security officer told Channel 2's Rachel Stockman he held the gun down until his fellow workers could run away. Police say the loss prevention officer wrestled the suspect to the ground. His colleagues credit him with allowing them to escape. The surveillance video shows the suspect point a gun at the Walmart employee and then run away. There are warrants out for the man's arrest. He faces three counts of aggravated assault. wsbtv.com
Shoplifting at Walmart Turns into Shooting and Chase in St. Paul, MN A man has been taken into custody after leading police on a chase through the streets of St. Paul Sunday. According to St. Paul Police Department authorities, an off-duty officer working at the Walmart in St. Paul approached a suspected shoplifter in the store's entryway. The suspect-34-year-old James Frei of Tomah, Wisconsin-pointed a weapon at the officer before fleeing on foot. Frei got into a pickup truck and pointed his weapon at the officer again. At that point, the officer fired his gun at Frei. Frei then drove the pickup with officers in pursuit, then collided with another. He was apprehended after attempting to flee on foot. No injuries were reported. The officer, a five-year veteran of the department, is on three-day administrative leave, which is standard procedure. ktsp.com

Man found shot outside of Woodland Hills Mall in Tulsa, OK Tulsa officers were called out to Woodland Hills Mall Saturday afternoon and discovered a male victim shot in the neck. We're told the shooting happened around 4:07 p.m. Police say the victim was found inside a car, with two small children. His injuries are believed to be non-life threatening. krmg.com

CVS Oxycodone Thief Dressed for Winter Threatens to 'Kill' Woman With Crowbar in Woolwich, NJ A man wearing heavy layers and reflective vest, with a scarf covering his face, entered the CVS along Center Square Road shortly after 11 p.m. Friday armed with a crowbar, said Woolwich Township Police. And investigators believe this same guy has struck before including a recent incident where he carjacked a priest. On Friday, he grabbed a female customer hostage and threatened to "kill" or "shoot" her unless the pharmacy technician gave him all the Oxycodone in the store, said investigators. The pharmacist complied and handed over drugs but the thief wanted more, said police. He tried to grab the hostage's car keys but failed to do so - eventually fleeing on foot. Police K-9s were unable to track him down. nbcphiladelphia.com
Walgreens employee robbed exiting work in Norwalk, CT A Norwalk man was arrested Saturday evening after allegedly forcing a Walgreens employee into her car and robbing her. On Saturday afternoon, Lorenzo Darden, 40, of 26 Belden Ave., grabbed a female employee of the Walgreens pharmacy on West Avenue as she exited her workplace and prepared to enter her vehicle, Norwalk Police said. Darden forced the woman inside the vehicle and demanded cash. The victim gave Darden her wallet, and Darden fled. Darden was arrested and has been charged with robbery in the third degree, unlawful restraint, larceny in the sixth degree and threatening in the second degree. The victim declined medical attention; she said Darden put his hand over her mouth, but did not injure her. thehour.com

Bibb County, GA Sheriff's Office searching for machete-wielding armed robber at Walmart Bibb County Sheriff's Office is looking for a man who wielded a machete during a robbery Friday near the Walmart Store on Harrison Road. According to a news release, around 9:30 p.m., Sanjay Patel was walking with his wife and 5-year-old daughter near the retail store off Chambers Cove Drive when a black male approached him and began waving a machete, demanding cash and gold jewelry. The suspect fled from the scene before deputies arrived. Deputies later found a machete near the location. Patel was treated at the scene for non-life threatening injuries, but declined to go to the hospital. 13wmaz.com

Smash and Grab Team Hits Lexington, KY Jared Galleria Store Police in Lexington are looking for three men who pulled off a smash-and-grab at a jewelry store. Police say it happened around 8:20 p.m. Friday when they were called for a report of a robbery at Jared Galleria of Jewelry. The store was open when it happened, and employees say three men entered the store and two smashed a glass jewelry case with a sledge hammer. lex18.com

No Relatives show up to claim 5-year-old left at Kansas Kohl's after Grandma Fled from Police A little boy early last week ended up in police protective custody after the grandmother who reportedly has raised him since infancy left him at a Wichita Kohl's department store and never came back. On Friday, he was alone again when no relatives showed up before a judge to claim him. Attorneys at a hearing to determine who would receive temporary custody of the 5-year-old boy told a judge Friday morning that his mother and an aunt had been notified that the hearing would take place but that neither were in the courtroom to speak on his behalf. His father hadn't yet been found, and the grandmother who abandoned him Tuesday at Kohl's when she bolted from a shoplifting stop was still on the run from law enforcement, Sedgwick County Assistant District Attorney Amanda Marino said. The judge placed the child in the temporary custody of the state. Next month, a trial in juvenile court will determine whether the boy is a child in need of care. islandpacket.com

Credit card skimmers at gas stations in Highland Heights, OH with Blue Tooth technology - two busted after cashing in at retailers

Police Investigate Lexington Walmart Bomb Threat Thursday night - store evacuated - no bomb found

Man sentenced to 18 months for possessing 15 or more counterfeit or unauthorized access devices and 50 fake credit cards in Lake Charles, LA

Three men hit cash register drawers at Walmart in Reno

Cargo Theft: Arizona Task Force busts ring behind stolen trailers

Bronx, NY Hospital worker accused of stealing info of 12,000 patients

Kay Jewelers in the Broward Mall, Plantation, FL hit with a Grab and Run; merchandise valued at $13,399

Fred Meyers in the Marketplace in Forney TX hit with a Grab and Run theft

Kay Jewelers in the West Town Mall, Knoxville, TN the victim of a Distraction Team; merchandise valued at $3,998

Almost 300 People And The Bank Of China Accused In Italian Money Laundering Case


Robberies and Burglaries
● BP - Macon, GA - Armed Robbery
● Cash n Go - Dallas, TX- Armed Robbery / Murder
● Circle K - Erlanger, KY - Armed Robbery
● CVS - Woolwich Twp, NJ - Armed Robbery
● CVS - Tulsa, OK - Armed Robbery
● CVS - Omaha, NE - Robbery
● CVS - Cobb Co, GA - Armed Robbery
● Dollar General - Hawthorne, FL - Armed Robbery
● Dollar General - Wichita, KS - Armed Robbery
● Family Dollar - Omaha, NE - Armed Robbery
● Family Dollar - Dayton, OH - Robbery
● FedEx/Kinko's - Lower Paxton, PA - Armed Robbery
● Gateway Pharmacy - Fairfield, CA - Armed Robbery
● K-Mart - Kingsport, TN - Pharmacy Robbery
● Kona Bike - Wildwood, NJ - Burglary
● Kwik Fill - Bradford, PA - Burglary
● Longs Drugs - Maui, HI - Armed Robbery
● Metro PCS - Tulsa, OK - Armed Robbery
● New Valley - Honolulu, HI - Armed Robbery/ Homicide
● Pack n Ship - Monmouth Co, NJ - Burglary
● Party City - Santa Fe, NM - Armed Robbery
● Rite Shop - N. Knoxville, TN - Armed Robbery
● Rooster - Dayton, OH - Armed Robbery
● Walgreens - Norwalk, CT - Robbery / Associate threatened
● Walgreens - Wilmington, NC - Armed Robbery
● Walgreens - Cobb Co, GA - Armed Robbery
● Walmart - Greenville, NC - Armed Robbery
● Winn Dixie - Altamonte Springs, FL - Armed Robbery
● Zorro Market - Memphis, TN - Armed Robbery/ Murder
● 24/7 On the Go - Passaic, NJ - Shooting


Featured Job Listings
Sponsored by NuTech National
Feature Your Job Here For 30 Days -
70% Aren't On the Boards
VP of Security
Comcast
Philadelphia, PA
Comcast
Senior Dir Safety/Food Safety/Hazmat
Sears
Hoffman Estates, IL
Sears Holdings Corp
AP Field Dir - Nationwide
Downing & Downing
United States
Downing & Downing
LP Director
Goodwill Industries of the Chesapeake, Inc
Baltimore, MD
Goodwill Industries of the Chesapeake, Inc
Director of LP
A'gaci
San Antonio, TX
A'gaci
Director of LP
Lane Bryant
Columbus, OH
LinkedIn
Director of LP
PacSun
Anaheim, CA
PacSun
Director of AP, Corporate
Dollar General
Nashville, TN
Dollar General
VP Supply Chain, LP & Safety
Ross Stores
Ft. Mill, SC
Ross Stores
Director of Safety
Academy Sports & Outdoors

Houston, TX

Academy Sports & Outdoors


Dir, Pharmacy LP
Rite Aid
Camp Hill, PA
Rite Aid
Reg Dir AP
Saks Fifth Ave
New York, NY
Saks Fifth Ave
LP Corporate Sr Mgr
JC Penney
Dallas, TX
JC Penney
Corporate LP Mgr
St. John Knits
Irvine, CA
St. John Knits
Mgr, Corp Security & LP
Canadian Tire
Oakville, ON
Canadian Tire
District LP Mgr
Dick's Sporting Goods
Phoenix, AZ
Dick's Sporting Goods
LP Mgr
Dick's Sporting Goods
Wheaton, MD
Dick's Sporting Goods
Regional LP Mgr
Family Dollar
Milwaukee, WI
Family Dollar
Multi Unit LP Mgr
The Great Atlantic & Pacific Tea Co.
New York City
The Great Atlantic & Pacific Tea Co.
LP Manager
Dunkin' Brands
Chicago, IL
Dunkin' Brands
LP Specialist
Alb/Sfy Company
Baton Rouge, LA
Alb/Sfy Company
Supervisor, LP
Ascena Retail Group, Inc
Pataskala, OH
Ascena Retail Group, Inc
Implementation Expert/Project Mgr
LP Software
Worth, IL
LP Software
Sales Representative
NuTech National
Maitland, FL
NuTech National

Limited Time Only - Post Your Multi-Unit LP jobs for FREE - Learn More Here

Daily Job Alerts


Appearing One Day Only
View our Internet Jobs Archives here
Safety & Security Manager
IKEA
Atlanta, GA
IKEA
Dept Mgr LP & Safety
Lowe's
Wall Township, NJ
Lowe's
Dept Mgr LP & Safety
Lowe's
McMinnville, OR
Lowe's
Dept Mgr LP & Safety
Lowe's
New Castle, PA
Lowe's
Mgr Corp Operations
Neiman Marcus
Dallas, TX
Neiman Marcus
AP Manager in Training
Walmart
Mount Pocono, PA
Wal-Mart
AP Manager in Training
Walmart
Lehighton, PA
Wal-Mart
AP Manager in Training
Walmart
Okeechobee, FL
Wal-Mart
AP Manager in Training
Walmart
Loveland, CO
Wal-Mart
AP Manager
Sam's Club
Maplewood, MO
Wal-Mart
AP Manager in Training
Walmart
Aurora, CO
Wal-Mart
Multi Unit LP Mgr
Kmart
Visalia, CA
Sears Holdings Corp
LP Manager
Sears
Fresno, CA
Sears Holdings Corp
LP Manager
Sears
Mays Landing, NJ
Sears Holdings Corp
LP Manager Hrly
Kmart
Farmington Hills, NJ
Sears Holdings Corp
LP Manager Hrly
Kmart
Cabot, AR
Sears Holdings Corp
DC LP Manager
Sears
Wilkes Barre, PA
Sears Holdings Corp
LP Manager Hrly
Sears
Oregon, OH
Sears Holdings Corp
LP Manager Hrly
Sears
Springfield, OR
Sears Holdings Corp
LP Manager Hrly
Sears
Roanoke, VA
Sears Holdings Corp
LP Manager Hrly
Kmart
Arvada, CO
Sears Holdings Corp
Zone Asset & Profit Protection Mgr
Kmart
Alma, MI
Sears Holdings Corp
ETL Assets Protection
Target
Crystal, MN
Target
ETL Assets Protection
Target
Hanford, CA
Target
District LP Mgr
TJ Maxx
Buford, GA
TJX Companies
District LP Mgr
TJ Maxx
Happy Valley, OR
TJX Companies
Mgr AP (Field)
HD Supply
Atlanta, GA
HD Supply
AP Mgr
Saks Fifth Avenue
Niagara Falls, NY
Saks Fifth Avenue
Area AP Mgr
Best Buy
Detroit, MI
Best Buy



Home of the Industry's Original
On the Move

John Mearls was named Director Global Asset Protection for PayPal Holdings.
Roberto Borges was promoted to Director, Asset Protection Facilities & Technology for Ralph Lauren.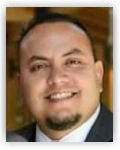 Eric Agurcia, District Director of Asset Protection in the Sacramento District, was promoted to Regional Director of Investigations for the Northwest Region of Macy's Inc. Eric was previously the District Director of Asset Protection in the Salt Lake City districts, District Manager of Investigations in Los Angeles North, and an Asset Protection Manager in the Southwest region of Macy's Inc. Eric is a proud combat veteran of the US Marine Corps. Eric will report to John Matas, Vice President Asset Protection/Investigations for Macy's Inc.

Jamie Kline was named Asset & Profit Protection Manager for Sears Holdings Corporation.





NuTech National Expands National Sales Division
with Two New Sales Representatives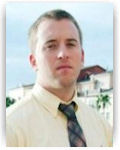 Jared Mobley was named National Sales Representative for NuTech National. Jared joined NuTech's National Sales Division in June 2015. He brings to NuTech over five years of customer service/outside sales experience, working as a sales consultant for a large payroll systems vendor. His experience working with national clients has given Jared exemplary client communication skills, helping him better determine clients' needs for razor-sharp results. Residing in Orlando for over 10 years, Jared has been extremely active in the Central Florida community. He holds a Bachelors' Degree in Business from the University of Central Florida. In his new role with NuTech, Jared aims to help simplify the LP industry. NuTech National's products and services - along with their new motto Loss Prevention Simplified - will allow him to do just that. Congratulations, Jared!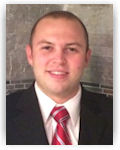 Steve O'Toole was named National Sales Representative for NuTech National. Steve joined NuTech's National Sales Division in June 2015. He enjoys assisting customers in receiving the best burglar, fire, and CCTV protection for their facilities, while benefiting from some of the best prices in the industry. Steve joined NuTech after being in the facility maintenance/construction industry for several years. Originally from Central Indiana, Steve moved to Florida upon graduation from Ball State University, where he earned his Bachelor's Degree in a Nationally Ranked Entrepreneurship program. Congratulations, Steve!
Post Your New Job or Promotion!
See all the Industry Movement

Your Career
Sponsor this section of the Daily
How to Increase Your Strength as a Leader Right Now There are so many classes, pieces of advice, and books and tutorials to help you become a stronger and better leader. You already have such little time on your hands, don't waste it on tactics that don't discuss your goals or aspirations. Here are some steps to follow to become a better leader. What drives your performance?

Bold Leadership: The 4 Steps that Take Leaders to Another Level Bold leaders are those who are willing to take risks for the sake of innovation and creating new things. They think big, move fast and set high goals. Here are some ways you can increase your boldness and find success. Take on the challenge

Last week's most popular articles--

Stressful Day? Use these 7 Tricks to Turn it Around We all encounter bumps in our day that add stress to our lives, making us feel overwhelmed. Maybe we have work to finish, or a major meeting that needs to be successful. Whenever you find yourself wanting to rip out your hair, use these tips to help turn your day around. Clear the mess
3 Rules for Giving a Truly Motivational Pep Talk Sometimes all people need is an inspiring and rousing pep talk. We dream of giving moving and rallying speeches that are found in movies, but how often do we have such a speech at the ready? There's no one correct way for giving a pep talk, but here are some strategies to help you come up with a plan. Start with a question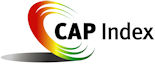 Tip of the Day
Sponsored by Vector Security
Competition is a good thing because it's what has made America so strong. Whether it's competition between companies or between executives, it has a tendency to bring out the best in most people and in most organizations. It leads to innovation, invention, growth and it instills a sense of competition in everything we do that tends to motivate and challenge people to reach beyond their own self-definitions of what they can do or can't do. Without it, progress, which is slow to begin with, would be stifled but, with it, you have inspiration and purpose. The whole key is how you compete in the open market, whether as a company or as an executive, reflecting professional standards and a code of ethics is critical even when your competition isn't. The #1 rule should always be never speak ill of the competition because in actuality it's more of a reflection of who you are and not who they are.

Just a Thought,
Gus





Upcoming Events
---
Recruiting?
Get your job e-mailed to everyone... everyday
Post on our Featured Jobs Board!
Reach your target audience in 2015 every day!
Request our 2015 Media Kit
update account / change e-mail
unsubscribe FEEDBACK
www.downing-downing.com

Advertise With The D&D Daily




36615 Vine Street, Suite 103
Willoughby, OH 44094
440.942.0671
copyright 2009-2019
all rights reserved globally