The D&D Daily Mobile Edition
June 23,

2015



The LP Industry's #1 News Source - Informing, Educating and Instilling a sense of community





The NRF's Senior Leadership Supporting the LP Industry
The History - The Impact - The Meaning & the New VP of LP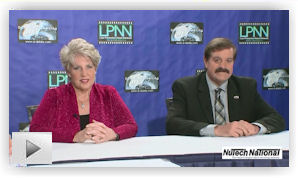 In this episode, Vicki Cantrell, SVP Communities and Executive Director Shop.org at NRF, and Robert Moraca, the new Vice President of Loss Prevention for the NRF, take us behind the curtains of the biggest LP conference in North America. Vicki discusses the expansion of LP's role and the renaming of the conference to "NRF Protect." While Robert shares with us plans for his new leadership position at the NRF, highlighting the importance of IT and law enforcement partnerships with retail Loss Prevention going forward.
Episode Sponsored By:

---
Greg DeTardo, President, NuTech National, and Tony Mancino, National Account Manager, give us an update on where NuTech is, what the organization's primary focus is on and how they continue to drive value for their clients. Embracing technological change, Greg and Tony discuss NuTech's "Retail Interactive" business, including NuTech Live Connect - a complete software solution that brings retailers a data connection for all components of alarm data.
Solution Providers, have a video or commercial you want to publish? Contact us.

News Brief
Sponsored by WG Security Products, Inc.
Security Industry favors women in workplace
Readers responded positively when Security Systems News asked in its latest News Poll about women in the security industry. Many respondents have women in their company in executive roles, including some who are mentoring other females, and a vast majority said gender diversity is helpful for business. Rhianna Daniels Hile, director of the Women's Security Council, said the results to the poll are "very encouraging."

A majority of respondents, 70 percent, said that their companies have women on staff, including in executive management. An additional 22 percent said they have female staff, but not on the executive level.

Hile said that women in leadership create a positive environment for other women. "There are many companies in the market that are very progressive and even within their own internal organizations, create mentoring groups for female professionals" she said.

Diversity is good for business according to 89 percent. Seven percent said that diversity isn't important for their business, and 4 percent didn't know.

Despite these numbers, some readers shared negative experiences. "Security mainly still has the 'good ole boys club' feel to it. Women may be tolerated, but [they're] not part of it," said one reader. This respondent isn't alone; two other readers called the security industry a "boy's club." One said that it "probably has a lot to do with the lack of woman in the industry as sadly the stereotype still exists."
Only 8 percent reported no women at their company. A few respondents in this group also reported active efforts to recruit women.

"If a company is dedicated to growing diversity within their organization ... it takes a significant initiative," Hile said. "If you really want to actively recruit women, when you're in a male-dominated environment, that's going to be a hard sell. You have to take a look at your corporate culture."

Are security companies actively recruiting women? Fifty-five percent said that they are, with 33 percent saying "not actively." Twelve percent weren't sure.

A lower percentage of women in the industry isn't necessarily due to an industry-wide mentality, according to one reader. "I do not see many younger women coming into the industry, however I don't think that is because we are picking men over women in these roles, but rather the pool of women interested in the security industry is very small."

Diversity in areas other than gender is a current issue as well, according to responses. One reader sees a lack of African-Americans in the industry. securitysystemsnews.com

Williams-Sonoma can't block former Senior VP from working at competitor Arhuas - But Judge can block him from recruiting former co-workers & disclosing trade secrets - Judge rules A Tennessee federal judge on Thursday refused to ban a former Williams-Sonoma Inc. executive from working at a rival home goods company, shooting down an injunction bid that cited the doctrine of "inevitable disclosure." Williams-Sonoma sued Timothy Stover and two other former executives last year for trade secrets theft over their jump to Arhaus LLC. While the company settled with the others, Stover is fighting it out, so Williams-Sonoma sought an injunction barring the former senior vice president from working for the rival until the case is resolved.

To do so, the company invoked "inevitable disclosure" - a doctrine through which courts can block a former employee from starting with a rival if the new job would "inevitably" or "very likely" result in the ex-worker disclosing proprietary information, even without hard proof of impending harm.

Courts around the country have split on the doctrine. Some have allowed it, finding that in certain circumstances even well-meaning ex-employees cannot help but rely on proprietary information. Others have avoided it, seeing as overly speculative means for restricting employee mobility.

Stover no longer has access to any physical files, and "much of the information that Stover likely retains in his head is of the type that one would find in any business school class on supply chain management," Judge McCalla wrote. "Accordingly, a restraint on Stover's employment would be excessive."

The judge was careful, however, to stress that Stover wasn't in the clear and that Williams-Sonoma had merely failed to meet the high standard for winning a ban on his employment based on information he retained in his head.

The judge issued a preliminary injunction that bars Stover from accessing, using or disclosing Williams-Sonoma trade secrets, or from soliciting his former co-workers to join him at Arhaus. He refused to impose a third-party monitor on Stover and Arhaus. law360.com

The Grocery Store and Drug Store Wars
With the grocery store industry consolidating and competition growing in virtually every sector, the grocery industry is in a fierce battle. With Wal-Mart owning and growing its huge market share and Target trying to gain more all at the cost of the traditional grocery stores. Kroger well established and the strongest of all, buying smaller ones, and really representing the last big one standing so to speak. Ahold and Delhiaze's eminent merger on the East Coast, Safeway and Albertsons merger and downsizing, and A&P trying to sell a third of their stores if not the whole thing. German grocer Aldi quietly opening 1,300 smaller format, private labeled, low priced stores in the U.S. bringing their worldwide store count to over 9,000. And now just last week another German grocer, Aldi's fierce European competitor Lidl, a 10,000 store small format grocery chain announcing their coming to the States. That industry is in a fierce battle which hopefully will be good for the consumer. However with all of the consolidations it does mean fewer jobs above the store level. And quite frankly while most every other retail sector has gone through their consolidations, the grocery industry is probably the last one left that hasn't.

Not to exclude the super strong and publically loved HEB, Publix, Wegmans, and Whole Foods but even they have to be concerned with the dollar stores, the drug stores and the convenience stores. All of which are expanding and refining their food offerings and taking food market share.

Outside of the online and Amazon battle taking place with the entire retail industry this battle is probably the second most fierce going on in retail right now.

The drug store industry's battle may not be as volatile as the grocery industry, but there's a fierce battle brewing long term just at a slower pace. With Wal-Mart opening Neighborhood Markets with pharmacy's at the speed of light. Opening close to 300 in two months alone this past holiday season. Now we've got Target selling their pharmacy's to CVS, which will obviously spur more stores and increase deliverables and customers at Target stores. And all of them now growing their health care clinics and taking market share from the medical industry. But the Wal-Mart Neighborhood Markets impact will grow and hurt the big three (CVS - Walgreens - Rite Aid) sooner or later. Its just a matter of time. As the drug store industry consolidated years ago back in the 90's actually. Just some thoughts.

Fashion Chain Zara Profiles Black Shoppers As Potential Thieves, Workers Allege In Report In early June, Spanish fast fashion chain Zarahit headlines when the longtime in-house lawyer for their American stores sued for $40 million in damages, alleging anti-Semitic, anti-gay discrimination. Zara called their former counsel's allegations "shocking," adding that the company intends to "respond strongly and vigorously" in court. A report released on Monday suggests the clothier may have deeper troubles, starting with a corporate culture steeped in racism. Labor advocacy group Center for Popular Democracy surveyed Zara retail employees at six of the fashion chain's seven New York City stores this past spring following a handful of scandals involving insensitive designs by the fashion company, like a child's shirt that resembled a Holocaust uniform. The union-backed group secured the participation of 251 of the approximately 1,500 Zara store workers in Manhattan, describing the chosen respondents as a "random sample." Zara's corporate powers that be did not participate in the survey. Among the study's claims: black customers are far more likely to be targeted as potential thieves than white customers. The report describes a practice within Zara of referring to suspected shoplifters as "special orders," leading to the racial profiling of black shoppers as soon as they enter the store. "Most employees broadly defined the term 'special order' as a code that is used when someone 'suspicious' - 'a potential thief' -walks into the store," reads the study. "Once a 'special order' has been called and the customer is described over the headset, employees and managers follow that customer." Forty-three percent of the Zara workers surveyed did not answer questions referring to 'special orders' or said they were unfamiliar with the term. Of the 57% who did respond, however, 46% claimed black customers were called special orders 'always' or 'often', compared with 14% of Latino shoppers and 7% whites. "The majority of employees believe that Black customers are coded as potential thieves at a higher rate than white customers," it reads. "Employees stated that special orders are identified by 'dressing a certain way' and are 'mostly African-American.' Special orders were also defined as 'Anyone who looks Black, not put together or urban.'

A spokesperson for Zara USA condemned the report and questioned the Center's motives, saying in a statement: "Zara USA vehemently refutes the findings of the Center for Popular Democracy report which was published without any attempt to contact the company. The baseless report was prepared with ulterior motives and not because of any actual discrimination or mistreatment. It makes assertions that cannot be supported and do not reflect Zara's diverse workforce." "Zara USA believes that the report is completely inconsistent with the company's true culture and the experiences of the over 1,500 Zara employees in New York City. We are an equal opportunity employer, and if there are individuals who are not satisfied with any aspect of their employment, we have multiple avenues for them to raise issues that we would immediately investigate and address." forbes.com

Pilot Accused of Manipulating Employee Time Records - Judge grants class status to 82,000 workers A group of more than 82,000 Pilot Corp. retail employees and restaurant workers were granted class status on June 16, accusing the travel center operator of altering time records to hide off-the-clock work. The class certification dates back to a complaint filed by lead plaintiff Arvion Taylor, who in April 2014 filed a complaint stating that while working for a Subway restaurant at a Tennessee Pilot location, her manager made her work before and after her shift, as well as during her lunch break, with time sheets allegedly showing she worked fewer hours than she actually did. Pilot Corp. did get one victory in Lipman's ruling, as she refused to include anyone in the class other than hourly cashiers, team leaders and shift leaders, stating the plaintiffs failed to show other employees were similarly affected, reported the news source. csnews.com

Saks Fifth Avenue - The fastest moving luxury brand in the U.S. Ever since the Hudson Bay acquisition last year Saks Fifth Avenue seems to be one of the fastest growing luxury brands on the planet. With Canadian expansion of both of their brands and now with buying Kaufhof, Germany's leading department store chain, Sake Fifth Ave could be crossing the pond and looking at some great growth. Kaufhof operates 103 Galeria Kaufhof locations and 16 Sportarena stores in Germany as well as Belgium's only department store, the 16-unit Inno chain. wwd.com

Affordable Care Act: Should You Treat Worker's Comp Claims Like Crime Scenes? A must read article An unintended consequence of the Affordable Care Act is that it's making workers' compensation a more-attractive option for employees who are injured while off the job. With doctor shortages predicted to skyrocket over the next 20 years and the impact of additional users increasing significantly it could greatly impact the delivery of healthcare in the workers' compensation marketplace."

As healthcare costs rise for individuals, and doctors find themselves conflicted over where they can be better compensated, we may see a rise in fraudulent workers' compensation claims. We have seen a dramatic increase in questionable or 'red flag' claims as the ACA has been phasing into place, and identifying the true cause of an injury is becoming a larger and larger area of focus in our workers' compensation claims handling process."

With so much at stake, it is becoming increasingly important not to take every workplace injury at face value. Every job incident should be treated like a crime scene; think of it as Workers' Compensation CSI. ehstoday.com

Gibson posts Chief Security Officer position in Nashville, TN. - Cool Job in the music industry Gibson Guitar Corp, the world's premier musical instrument manufacturer and the home of such preeminent brands as Gibson, Epiphone, Baldwin and Wurlitzer, is looking for a Chief Security Officer to join the global security team. This position will be based out of Gibson's World Headquarters, located in beautiful Nashville, TN - the heart of Music City. With one very interesting responsibility obviously when you think about the music industry - Evaluates current procedures, practices and precedents for accomplishing Gibson Guitar Corp activities and functions relative to security. gibson.com

Shoppers in Malaysian mall tumble when escalator suddenly reverses

3 Workers killed in Malaysia after roof of Shopping Mall collapses


Washington's Best Kept Secrets:
FMI Style
By: Amber Bradley

Members of the Food Marketing Institute's (FMI) Asset Protection Council and Risk & Safety Council both descended on FMI's newly renovated headquarters in Arlington, Virginia, the week of May 18 to challenge the organization and themselves to "think differently" about tackling critical industry initiatives and continuing to raise the bar in 2016.

Their jam-packed agendas included dissecting the recent Asset Protection conference, which took place earlier this year in Memphis, to discover even more ways to uniquely position itself and add value to the industry's Asset Protection, Risk Management and Safety professionals. The councils are laser focused on understanding and building on a recent comment made by a recent FMI AP conference attendee, "The FMI AP show is now where all the 'cool kids' come to truly get valuable professional development. No one wants to miss it!"

The councils also discussed developing FMI industry objectives such as new research initiatives, how to continue to tackle critical challenges such as cybersecurity, other threats against hthe workplace and legislative / compliance issues affecting the industry.

But leave it to FMI to treat council members to some personal enrichment with special executive briefings. Nina Easton, FORTUNE Washington Columnist and Senior Editor, TV commentator, and bestselling author, spoke to the Risk & Safety Council on "5 Things you don't know about Washington." It was a captivating insider's look at Washington politics. The Asset Protection Council was treated to a discussion with Bon Cusak, Managing Editor of The Hill and national policy and politics analyst. He also shared valuable insights into the Washington political scene with his presentation, "A View from the Hill." Both speakers delivered insightful perspectives on the upcoming presidential race as well as in-depth and exclusive views of candidates on both sides of the aisle.

The meetings capped off with evening tours of Washington's celebrated national monuments. Many people have the chance to see these landmarks during daylight hours, but it was a distinct pleasure for FMI Council members to see them "all lit up." The evening tour included the White House, the Lincoln Memorial, the Jefferson Memorial, the Korean Memorial, the Iwo Jima Memorial, the Martin Luther King Memorial and the National World War II Memorial. The aforementioned speakers and this slightly surreal, yet awe-inspiring tour was FMI's way of giving back to all those council members who work so hard to further our mission and support the daily activities of our organization.

Check out what these innovators are planning by attending the FMI Asset Protection Conference March 14 - 17, 2016 at the Westin La Paloma in Tucson, Arizona.
All the news - One place - One Source - One Time
The D&D Daily respects your time
& doesn't filter retail's reality
Report Your News!
(content subject to approval)




CCTV market headed for growth, changes - IP-based cameras have highest value in market The CCTV market is poised for growth, according to a RNCOS report, with a 7.5 percent CAGR expected in North America from 2014 to 2020, and a 12.2 percent CAGR globally during the same time period. RNCOS expects the North American CCTV market to rise from $3.5 billion in 2014 to $5.3 billion by 2020.

The report divided the CCTV market into three main technologies: analog, IP-based and Wi-Fi-based systems. In 2014, analog was the most prevalent, followed by IP-based and wireless-based. By 2020, this order will change: IP-based systems will be at the top, with Wi-Fi close behind it.

The report also examined the market in terms of the value of four components: IP-based cameras, video analytics, video servers and video management software. IP-based cameras have the highest value in the market, followed by video servers and VMS. Video analytics is the smallest portion of the market. "This order would remain the same [to 2020]," he said. The capability for remote monitoring using a mobile device is a driver for the market. Higher rates of terrorism and burglaries are other market drivers. 360-degree cameras as an emerging technology trend. Axis, Samsung, Vicon and Tyco as key vendors for this market growth. securitsystemsnews.com

'Living Services' promises to radically change retailer-consumer interaction "Living services will allow retailers to move away from the industry's standard scenario of bombarding shoppers with offers on arrival at a location. By working with Pinterest Nordstrom is also providing staff with an iPad app to make it easy to show customers trending products and merchandise live," stated the report. "The services will start to grow on a new layer of connected intelligence formed by sensors, the cloud, connected smart devices and real-time analytics," which is all part of the emerging Internet of Things.

We call them 'Living Services' for three reasons," said Brian Whipple, senior managing director, Accenture Interactive, in a release. "They will change consumer experiences such as travel booking and shopping in real time around us. They will be driven by things that are very proximate to us such as wearables and nearables. And, at the human level, living services will affect our lives in a much deeper and more positive way than mobile and web services have. In effect, living services breathe life into what is rapidly becoming a vast network of connected machines and objects, enabling branded services to flow through and utilize this connected environment." retailcustomerexperience.com

How is your Vulnerability Management? PCI Compliance An important element of the PCI Data Security Standard (DSS) requirement is that merchants/retailers maintain a vulnerability management program. As defined on the *PCI website, this includes updating software on all systems and developing and maintaining secure systems. More specifically, any major vulnerabilities found should be patched within one month to remain PCI compliant, although ideally they should be patched immediately or as soon as a patch is available in order for the retailers to remain secure. However, many retailers still rely on manual processes for this laborious task, making the requirement to patch within a month a challenge, and immediate patching a near impossibility. retailfraud.com

Underwriters of cyberinsurance policies need better understanding of cyber risks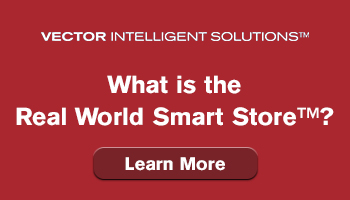 Vendor Spotlights


STANLEY Security Debuts New Vertical & Centralized Operations Team, Network Operations Center at NRF PROTECT 2015
INDIANAPOLIS, IN - (June 22, 2015) - STANLEY Security, a leading global manufacturer and integrator of comprehensive security solutions for a wide range of industries, announces the establishment of its new Vertical & Centralized Operations (VOPS) team and supporting Network Operations Center at the 2015 NRF PROTECT Loss Prevention Conference & Expo this week, June 23-25 in Long Beach, CA. The combination of these entities is dedicated to providing an unparalleled installation and service experience for multi-location retailers. By bringing project management and execution to the highest standard of effectiveness and efficiency, the VOPS team provides tangible ROI and time-saving benefits to STANLEY's vast network of retail customers.

Vertical & Centralized Operations Team

As part of the broader vertical market solutions division launched earlier this year, the VOPS team enables STANLEY Security to better serve its customers by offering optimized, highly intuitive and integrated security solutions to its retail focused end-users. Along with STANLEY's newly developed retail vertical market group, the VOPS team delivers superior service delivered through over 75 branch locations throughout North America and strengthened by a group of highly qualified professionals offering broad customer support.

The expanded field services team focuses on bolstering design, application, installation and service processes enabling enhanced productivity through comprehensive project management, as well as sales and operations connectivity that more seamlessly integrates differentiated, first-class technologies, solutions and services in the dynamic retail sector. Bruce Riesterer has been appointed Vice President, Vertical & Centralized Operations for STANLEY Security to lead the credentialed team to directly respond to the needs of retailers nationwide.

"STANLEY Security deploys a comprehensive and collaborative approach to identifying customers' needs in order to customize the best solution for each customer and maximize their return on investment. The Vertical & Centralized Operations team is an excellent opportunity for us to better partner with our customers by providing the vital support they need at all stages of their security projects," said Jonathan Rosman, President, STANLEY Security Retail. "Bruce and his dedicated team are an exciting addition to STANLEY's operations and will provide exceptional support to our highly valued retail customer base."

The VOPS team provides operations support and scalable resources that drive results for customers and facilitate high quality outcomes through the deployment of highly trained and certified Application Engineers, Design Engineers, National Account Program Managers, Project Managers and Partner Development associates. These experts will be focused on driving consistency, seamless integration and innovative implementation of large-scale projects in retailers' locations.

Read more here.

To learn more about the STANLEY's Vertical & Centralized Operations team, the Network Operations Center and STANLEY's broad range of retail-specific products, solutions and services, please visit www.stanleycss.com/retail, or STANLEY Security's booth (#1419) at the 2015 NRF PROTECT Loss Prevention Conference & Expo this week.

Press Releases

Snaptagg: Game Changing & Innovative technology
coming to NRF Protect 2015


Boca Raton - Snaptagg is the game-changing technology the retail LP industry has been waiting for and we are proud to be introducing our product line to industry leaders at the NRF PROTECT conference 2015 in Long Beach, California!

Come see why we were the busiest booth at RILA 2015 last month in Orlando where we launched Snaptagg!

Snaptagg is a new and extremely innovative multi-functional "wire-free" self-alarming tag (10+ alarms) which solves many of today's retail pain points relating to current solutions such as wraps, acrylic lock boxes, box opening, box concealment, tag cut-out, blister package security (item cut-out), "wrap rage", blister packaging return losses, packaging design, EAS alarm response, merchandising, locked items, cable protection, ORC, online (youtube) "how-to-defeat" schemes, easy-to-obtain detachers, multi-device management, unnecessary labor cost, POS throughput, self-checkout, and much more!!!

Snaptagg's patented twist & lift design creates the right balance between store security, employee handling, and the future of retail with self-pay technology such as iPay!

Our product effectively protects items in blister packages & boxes without wires: featuring Snaptagg Cut-Out Protection, Snaptagg Booster Bag Detection, and Snaptagg Digital Locksmith coded keys.

Why Wrap! Just Snap!

Snaptagg embodies a "grow concept" so it is ready for use today on all merchandise, but also tomorrow when packages are sourced with an integrated Snaptagg base! Come see live proto-types of Snaptagg Ready products at our booth (#1465). Snaptagg will endeavor to marry the retail LP industry with the brand owners and the packaging industry to achieve impressive solutions never before seen!

Also, discover our "hybrid one key" POS solution for "wraps and snaps"!

Simple to utilize and effective against ORC!

As if this were not enough, Snaptagg converts into a cable solution. Tiny Cable solutions are high security solutions for hard goods and soft goods (fashion) and showcase protection.

Snaptagg will give LP departments the confidence to securely unlock items which will in turn unlock sales and therefore Increase Profits!

Start "Snap-tagging" today!!!

Visit us at the NRF PROTECT conference: booth #1465 near the right side FOOD/SEATING area in the back!

To book an appointment please write to sales@snaptagg.com or call us at 561-981-6278.

http://events.nrf.com/lp15/public/floorplan.aspx

Participate in our "SNAP-TAGGING CONTEST" and get a chance to win an iPad.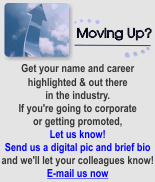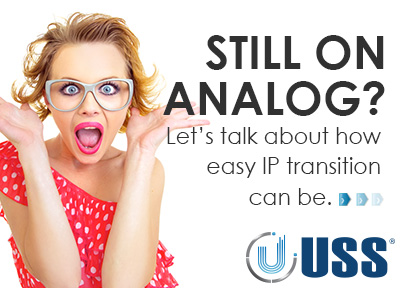 e-commerce

Sponsored by The Zellman Group
The Alleged $7.5 Billion Fraud in Online Advertising "This is the biggest advertising story of the decade, and it's being buried."
So wrote Ad Contrarian Bob Hoffman, the retired CEO and chairman of Hoffman/Lewis Advertising, in June 2013 on a $7.5 billion scandal that has been developing under the digital radar in the advertising world for the past few years. The three main allegations, according to those who are making them:

1. Half or more of the paid online display advertisements that ad networks, media buyers, and ad agencies have knowingly been selling to clients over the years have never appeared in front of live human beings.

2. Agencies have been receiving kickbacks and indirect payments from ad networks under the guise of "volume discounts" for serving as the middlemen between the networks and the clients who were knowingly sold the fraudulent ad impressions.

3. Ad networks knowingly sell bot traffic to publishers and publishers knowingly buy the bot traffic because the resulting ad impressions earn both of them money-at the expense of the clients who are paying for the impressions.

These charges have not seen much discussion within the online marketing community. But the allegations have the potential to affect everyone involved in online advertising-ad agencies, in-house departments, agency and in-house digital marketers, online publishers, media buyers, and ad networks. An entire industry-billions of dollars and thousands of jobs-is at stake.

And it all starts with a single impression. moz.com

Walmart testing new tools in e-commerce arms race with Amazon Walmart wants to become the same behemoth in e-commerce that it is in brick-and-mortar retailing. The world's largest company is testing a subscription service like Amazon.com's Prime membership, and it's fine-tuning a grocery pick-up service in a few test markets. And those are just two of the steps Walmart is taking to narrow the gap with its e-commerce rival and stay ahead of a resurgent Target. Walmart generated $12.2 billion in e-commerce sales last year, a 22% jump over 2013. But that's still just a small fraction of Walmart's $288 billion in U.S. sales, and only about one-sixth of Amazon's tally. So Walmart intends to further build its e-commerce muscles to help combat recently tepid growth in sales and traffic at its brick-and-mortar stores - especially when Amazon and others are pouring billions of dollars into their own e-commerce plans. To do that, Walmart has in recent years equipped more than 80 of its U.S. super centers to help fill online orders and speed up delivery. The retailer now also lets shoppers pick up online non-grocery orders at any of its 4,500 U.S. stores, a concession to consumers' growing demands for convenience. And Walmart recently opened four new automated distribution centers dedicated to filling online orders, each 1.2 million square feet in size - or as big as 20 football fields. fortune.com

"Fraud is not a person - it is a dynamic grouping of statistics that deviate from the norm."
Stuart B. Levine, CFI, CFCI
CEO, The Zellman Group & Zelligent


ORC News
Sponsored by Security Resources
Arrests may have cracked Theft Ring responsible for Multiple Pharmacy thefts in Indianapolis Indianapolis Metropolitan police believe they've cracked a theft ring responsible for targeting up to ten pharmacies in Marion County. Around 2:30 p.m. Sunday, IMPD arrested three juveniles and an adult. Detectives saw two of the subjects enter a Walgreens store in the 9000 block of East 38th Street. A man acted as a lookout while a woman gave a note to the pharmacist demanding pills. Both ran from the store to a nearby apartment complex, where witnesses say they saw a red Honda CR-V speed away from the area. The vehicle's description matched that of a vehicle spotted at other pharmacy robberies, police said. IMPD stopped the vehicle and detained all four people inside. Detectives found a loaded handgun and what they described as a "robbery kit" filled with items like clothing, gloves and sunglasses. Detectives also recovered an item of clothing-a black shirt with gold writing-matching the description of a shirt seen at multiple robberies over the past few weeks. Police said the group may be responsible for between four and ten robberies at Indianapolis area pharmacies. IMPD said the adult suspect could face federal charges in the case. fox59.com

10 Arrested in Los Angeles Jewelry Store Smash-and-Grab Ten suspects have been arrested in connection with a "well-planned" smash and grab at a Los Angeles jewelry store on June 17. The suspects entered the St. Cross Jewelry Store in the Korean Town Center Mall in Los Angeles and held employees at gunpoint while they smashed cases with sledgehammers and made off with hundreds of watches. However: At least one of the watches was equipped with a GPS tracking device, which led police to the nearby city of Covina, where two suspects were arrested. Eight additional suspects were later identified and arrested. Los Angeles police, in a release, called the robbery "well-planned, coordinated, and practiced." They also said: "Although this sounds like the plot of a Hollywood movie, in reality this was a violent and dangerous crime that could have had disastrous results. There were no serious injuries reported during this incident." In addition to the sledgehammers and guns used in the robbery, police also recovered "several hundred expensive designer watches." jckonline.com

Former employee accused of stealing from The Home Depot in Rockland, ME A Searsmont man has been accused of scamming his former employer out of nearly $20,000 in merchandise. Kenneth Cox, 45, was charged with felony theft, according to court papers filed last week in Knox County Unified Court. Rockland police Detective Joel Neal said Cox had worked at The Home Depot and would buy items using his credit card and then put in for returns and receive the money back but did not return what had been purchased. The value of the items taken totaled about $19,000, the detective said. The thefts occurred from April 2014 until January 2015, according to court papers. bangordailynews.com

$10,000 in retail stolen from Redondo Beach, CA Dive N Surf Dive N Surf and the Redondo Beach Police Department are searching for two men who stole $10,000 worth of sunglasses from an unlocked case in the middle of the afternoon last month. According to security camera footage, the pair cased the shop for about ten minutes, looking at the shop's wares, acting as if they were customers. They appeared to be steps away from walking out of the shop, empty-handed, before one of the men turned toward the store's sunglasses case. The case was accidentally left open by one of the store's employees, said store manager Tom Tanner. While one of the thieves distracted employees with questions, blocking sight lines from the registers to the sunglasses case, the second shoved pairs of shades into pants and jacket. He appeared to leave the shop multiple times to empty his pockets before returning to steal another handful. The two men appeared to repeat the process five times, clearing out nearly half of a case before finally leaving the shop 45 minutes later. By time the thieves left the store, Dive N Surf lost 42 pairs of Maui Jim sunglasses, worth between $200 and $250 each, at a cost of $10,000 to Dive N' Surf. easyreadernews.com

Arrest reported in theft of about $800 worth of baby formula from Wegmans An Allentown man allegedly made off with about $800 worth of baby formula from Wegmans in Lower Nazareth Township before being caught. Colonial Regional police say a 40-year-old Allentown man stole about $800 worth of baby formula from Wegmans in Lower Nazareth Township on five occasions in June 2015. Elvin Pagan, 40, of the 200 block of North Jefferson Street, concealed the formula on him and left without paying on five occasions this month, court records say. He was arrested Friday in the five thefts that began June 15 of formula valued at $165, $180, $150, $120, and $180, according to Colonial Regional police. lehighvalleylive.com
Do you have an ORC case to share?
Share your ORC news and help the industry grow


Retail Crime News

Sponsored by NuTech National
Iowa Mall shooting draws attention to lack of training, oversight for private security industry Private security guards working at Iowa malls, schools and corporations have no required training and no recurring background checks, despite increased threats at these facilities. Lawmakers and the public are raising questions about licensing requirements for private security companies after an off-duty guard fatally shot a woman June 12 at Coral Ridge Mall in Coralville. Alexander M. Kozak, 22, of North Liberty, is being held on first-degree murder charges that he targeted mall employee Andrea Farrington, 20, and gunned her down amid hundreds of shoppers. "Most organizations want to give the appearance of security, but they don't want the substance," said Tom M. Conley, president and chief executive officer of the Conley Group, a private security company in Urbandale. Only initial background checks, No training required, Industry challenges and Lax regulation. thegazette.com

Salt Lake City area Man Pleads Guilty to Walmart and Walgreens Robberies, Firearms Violation; 180-Month Prison Sentence Justin Andrew Adams, age 32, of Roy, UT, charged in a federal indictment returned in November 2014 with three Weber County robberies and three firearms violations, pleaded guilty in U.S. District Court Friday morning to one robbery and one firearms violation. Adams admitted that he committed an Oct. 30, 2014, robbery of a Walmart in Riverdale. He admitted he threatened to shoot the cashier during the robbery. He also admitted that on the same day, he was in possession of an unregistered short-barrel rifle. The plea agreement executed Friday morning includes a recommended sentence of 180 months in federal prison to be followed by 36 months of supervised release. In addition to the Walmart robbery in Riverdale, Adams was also charged with an Oct. 24, 2014, robbery of the Walgreens Pharmacy in Ogden and an Oct. 26, 2014, robbery of a Walmart in South Ogden. He also was charged with using a firearm during a crime of violence and possession of a firearm by a restricted person. Adams was arrested by police officers responding to the Riverdale Walmart robbery. fbi.gov

Oklahoma City Police Search For Couple Accused Of Using Cloned Credit Card Police are looking to the public to help identify a couple accused of using a cloned credit card to purchase hundreds of dollars' worth of merchandise at several stores in northwest Oklahoma City in May. The victim contacted police after she learned her card had been used to make several unauthorized purchases at stores in OKC. The victim told police she still had her debit card in her possession, but was out of state at the time the transactions were made. news9.com
Boynton Beach Police seeking information on $60,000 theft at T- Mobile Sparks flew as thieves cut their way though a safe during the burglary of a T-Mobile store. The burglary happened early last Tuesday at the cell phone retailer at 4754 N. Congress Ave. Surveillance video shows someone breaking through a wall of an office and cutting into the back of the safe at about 2:30 a.m. The thieves stole $60,000 worth of merchandise and $1,600 in cash. sun-sentinel.com

Thief in Houston used stolen school van in Smash-and-Grab of Little Caesars Deputies say whoever rammed through the front of a Little Caesars did it in a stolen daycare van. According to the Harris County Sheriff's Office, the van had apparently been stolen from nearby Alexander Academy. Deputies spotted the van abandoned nearby around 4 a.m. and noticed it was banged up pretty badly. Immediately, they suspected that the van had been involved in some sort of crime. It didn't take long for deputies to link that van to the smash and grab that happened early Monday morning at a restaurant. A Loss Prevention Manager at Little Caesar's is currently pulling surveillance video hoping to give deputies and the daycare a better idea of who did this. Whoever caused this mess got away with an undisclosed amount of cash. This is just one of a number of smash grabs to happen at Little Caesars in this area in recent months. khou.com
Fort Myers, FL Police make arrests in KFC Robbery; suspended employee involved A former fast food restaurant employee and the man she lives with have been arrested for their involvement in the armed robbery of a Kentucky Fried Chicken the morning of June 15. The Fort Myers Police Department conducted a series of follow up investigations which led to arrest of Jonathan Garcia, 34, and Maria Garcia, 30, both of Fort Myers, and the involvement of Joe Angel Loredo Jr., 29, of Lehigh Acres, who is currently being sought. Maria Garcia, an employee of the KFC who was suspended at the time of the robbery, is believed to have provided information used by Jonathan Garcia and Loredo to commit the crime. nbc-2.com
Man Accused of Biting and Swinging Knife at Bealls Loss Prevention Agent, Flees Scene in Gold Convertible Dick Oranges, 49, really didn't want to go back inside a Bealls Department Store on June 4th, when both the store's manager and loss prevention officer confronted him outside because they suspected he stole clothing. When the two men tried to escort Oranges back into the store, he went bananas and bit the loss prevention officer's arm, piercing the skin and drawing blood. Then the two men said Oranges pulled out a knife and started swinging it at them until the men backed off. Oranges then fled the scene in a gold convertible. Oranges was pulled over two weeks later for speeding and possession. While locked up, a police detective interviewed Oranges about the situation at the department store. He said it was the officer that swung a knife at him and that he was trying to return the merchandise. Oranges is facing five charges regarding the knife and biting incident. thenewswheel.com

Man arrested in Robbery at Wal-Mart in Johnson City, MO A New York City man stole items from Wal-Mart in Johnson City, then pepper-sprayed a store security officer in the face when confronted, police said. Jahmod K. White, 34, was arrested after he fled the store Sunday and was located a short distance away by Johnson City police, officials said. White was charged with a felony count of third-degree robbery and a misdemeanor count of petit larceny. He was also wanted on a petit larceny warrant issued by Johnson City Village Court, police said. pressconnects.com

UK: Arson blaze spreads to Tesco in Peterborough Fire crews from Dogsthorpe and Stanground tackled a large fire in Chadburn, Paston Monday June 22. Firefighters were called at 12.52am to the blaze which spread to involve the side of the Tesco Express and crews extinguished it using hose reels. peterboroughtoday.co.uk

New Zealand: Smash and Grab burglaries are a growing concern for Jewelers and Law Enforcement A New Zealand jewellery store has been robbed in a ram raid attack, only months after three similar incidents occurred in Australia. The theft occurred at around 3am last week at Brownsons Jewellers, located in the Meadowbank Shopping Centre in Auckland. Store manager Suresh Raniga confirmed to Jeweller that two masked men armed with a crowbar and shovel used a car to smash through the entrance of the shopping complex before using bolt cutters to gain access to the jewellery store. According to Raniga the total value of stolen goods was still being calculated. Raniga also noted the most recent incident marked the third time the store had been targeted by thieves. The news comes after similar reports of a string of car ram raid attacks that occurred in Australia in March and April this year. Two Canberra incidents, believed to be linked, took place within a day of each other at the Kippax Fair and Gungahlin Village shopping complexes. Not long after, another thief also used a car in a smash-and-grab jewellery burglary in the Perth-based Cockburn Gateway Shopping City. jewellermagazine.com

Dillons Grocery store employee accused of theft of nearly $1,000

Lancaster, PA Outlet Mall employees report Break Room theft of purses, cash, credit cards

Dollar General Store worker accused in robbery conspiracy

K-Mart pharmacy robbery suspect found drunk at Olive Garden in Kingsport, VA

Kay Jewelers in the Washington Square Mall, Tigard, OR hit with a Grab and Run; merchandise valued at $26,000


Robberies and Burglaries
● Check 'n Go - Wyoming, MI - Armed Robbery
● Dollar General - Port Richey, FL - Armed Robbery
● Food Mart - Jackson, TN - Armed Robbery
● Gas N Go - Dayton, OH - Armed Robbery/ Shots Fired
● J&A Grocery - Starr Co, TX - Robbery
● KFC - Fort Myers, FL - Robbery
● Little Caesars - Houston, TX - Burglary
● Party USA - Las Vegas, NV - Armed Robbery
● Papa Murphy's Pizza - Middleton, WI - Armed Robbery
● Village Pantry - Lafayette, IN - Armed Robbery



Featured Job Listings
Sponsored by NuTech National
Feature Your Job Here For 30 Days -
70% Aren't On the Boards
VP of Security
Comcast
Philadelphia, PA
Comcast
Senior Dir Safety/Food Safety/Hazmat
Sears
Hoffman Estates, IL
Sears Holdings Corp
LP Director
Goodwill Industries of the Chesapeake, Inc
Baltimore, MD
Goodwill Industries of the Chesapeake, Inc
Director of LP
A'gaci
San Antonio, TX
A'gaci
Director of LP
Lane Bryant
Columbus, OH
LinkedIn
Director of LP
PacSun
Anaheim, CA
PacSun
Director of AP, Corporate
Dollar General
Nashville, TN
Dollar General
VP Supply Chain, LP & Safety
Ross Stores
Ft. Mill, SC
Ross Stores
Director of Safety
Academy Sports & Outdoors

Houston, TX

Academy Sports & Outdoors


Dir, Pharmacy LP
Rite Aid
Camp Hill, PA
Rite Aid
Reg Dir AP
Saks Fifth Ave
New York, NY
Saks Fifth Ave
LP Corporate Sr Mgr
JC Penney
Dallas, TX
JC Penney
Corporate LP Mgr
St. John Knits
Irvine, CA
St. John Knits
Mgr, Corp Security & LP
Canadian Tire
Oakville, ON
Canadian Tire
District LP Mgr
Dick's Sporting Goods
Phoenix, AZ
Dick's Sporting Goods
LP Mgr
Dick's Sporting Goods
Wheaton, MD
Dick's Sporting Goods
Regional LP Mgr
Family Dollar
Milwaukee, WI
Family Dollar
Multi Unit LP Mgr
The Great Atlantic & Pacific Tea Co.
New York City
The Great Atlantic & Pacific Tea Co.
LP Specialist
Alb/Sfy Company
Baton Rouge, LA
Alb/Sfy Company
Implementation Expert/Project Mgr
LP Software
Worth, IL
LP Software
Sales Representative
NuTech National
Maitland, FL
NuTech National

Limited Time Only - Post Your Multi-Unit LP jobs for FREE - Learn More Here

Daily Job Alerts


Appearing One Day Only
View our Internet Jobs Archives here
LP Specialist
Quality Food Centers
Bellevue, WA
Kroger
LP Specialist
King Soopers
Colorado Springs, CO
Kroger
Dept Mgr LP & Safety
Lowe's
Augusta, GA
Lowe's
Dept Mgr LP & Safety
Lowe's
Southington, CT
Lowe's
Risk Control Mgr
Tom Thumb
Roanoke, TX
Albertsons Safeway
AP Manager in Training
Walmart
Scottsbluff, NE
Wal-Mart
AP Manager in Training
Walmart
Rapid City, SD
Wal-Mart
AP Manager in Training
Walmart
Lebanon, TN
Wal-Mart
AP Manager in Training
Walmart
Tucson, AZ
Wal-Mart
AP Manager
Sam's Club
Gilbert, AZ
Wal-Mart
LP Manager Hrly
Kmart
Sumter, SC
Sears Holdings Corp
LP Manager
Kmart
Ellenton, FL
Sears Holdings Corp
Multi Unit LP Mgr
Kmart
Mesa, AZ
Sears Holdings Corp
Multi Unit LP Mgr
Sears
Mentor, OH
Sears Holdings Corp
LP Manager Hrly
Kmart
St George, UT
Sears Holdings Corp
LP Manager Hrly
Kmart
Crofton, MD
Sears Holdings Corp
LP Manager
Kmart
Miami, FL
Sears Holdings Corp
AP Team Leader
Target
Shorewood, IL
Target
AP Team Leader
Target
Victoria, TX
Target
AP Team Leader
Target
Gibsonia, PA
Target
AP Team Leader
Target
Fultondale, AL
Target
ETL Assets Protection
Target
Livonia, MI
Target
Regional LP Manager
Family Dollar
Flint, MI
Family Dollar
District LP Mgr
Smart and Final
Fresno, CA
Linked In
AP/LP Mgr
Macy's
Bellingham, WA
Macy's



Home of the Industry's Original
On the Move

David Crowther was promoted to Assets Protection Business Partner for Target.
John Duncan was promoted to Regional Security Manager for Tiffany & Company.

Post Your New Job or Promotion!
See all the Industry Movement

Your Career
Sponsor this section of the Daily
The Two-Step Process for Getting Your To-Do List Down to Zero This Senior Vice President for Cold Stone Creamery has some great advice on holding yourself accountable while at work. Kate Unger approaches each day with two rules and watches her productivity increase as a result. ("O-H-I-O rule")

5 Ways to Be the Master of Your Inbox
We rely so much on our emails and inboxes, but it can be extremely daunting when you get into work and see hundreds upon hundreds of unread messages staring you in the face. Use these tips to master your inbox. (Not a task manager)

To Get More Done at Work, Just Say No to Tabs Those millions of tabs open on your browser task bar aren't helping you stay focused. They are actually constantly distracting you, reminding you of the never ending tasks you need to accomplish. To stay on target, try this idea and see what happens. (Tabless Thursday)

30 One-Minute Productivity Tips
Want to be more productive but don't have a lot of time to make changes that count? That probably applies to a lot of us, but as long as you have a minute or two to set aside on these tips, then you will be on the right track! (No A.M. email)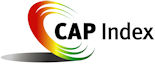 Tip of the Day
Sponsored by Vector Security
The speed of the day and today's economic pressures often tempts even the most defined professional to take shortcuts and risk exposures that ultimately they have to mentally deal with and occasionally have to face the consequences for. There is no better use of the adage, It's the Tortoise vs. the Hare, and the tortoise always wins, that applies here. Staying grounded in your principals, committed to your mission and being a professional is what should drive every executive every day – remembering that long term actions speak louder than words and the tortoise always wins will hopefully rule the day.

Just a Thought,
Gus





Upcoming Events
---
Recruiting?
Get your job e-mailed to everyone... everyday
Post on our Featured Jobs Board!
Reach your target audience in 2015 every day!
Request our 2015 Media Kit
update account / change e-mail
unsubscribe FEEDBACK
www.downing-downing.com

Advertise With The D&D Daily




36615 Vine Street, Suite 103
Willoughby, OH 44094
440.942.0671
copyright 2009-2019
all rights reserved globally