The D&D Daily Mobile Edition
June 24,

2015



The LP Industry's #1 News Source - Informing, Educating and Instilling a sense of community





Planning content for the LP industry's biggest event
Steve Ippolito, Dir. of LP at Talbots and Chair of the NRF LP Content Planning Committee, and Gary Johnson, VP of LP for The Vitamin Shoppe and former Chair of the NRF LP Advisory Council, talk about the year-long process that goes into planning the NRF LP Conference & Expo. The show has evolved over the years to address the educational needs and increased scope of the LP profession. Steve and Gary tell us how the NRF conference reflects the direction and future profile of the successful senior LP executive.
---
Hedgie Bartol, Retail Business Development Manager for Axis Communications - North America, discusses the evolution of the camera and its application in retail loss prevention. As the market leader in network video, Axis offers network video solutions for professional installations, featuring products and solutions based on innovative and open technical platforms. Hedgie tells us why migration strategy is so important for retailers, especially when upgrading from analog to digital IP video technology.
Solution Providers, have a video or commercial you want to publish? Contact us.

News Brief
Sponsored by WG Security Products, Inc.
Tune in tomorrow for "Live in Long Beach"
at the NRF Protect Show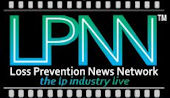 Live from Long Beach, it's the D&D Daily! Join the Daily and LPNN for a value-packed broadcast full of informative, impactful and entertaining interviews with LP leaders, retailers and solution providers at this year's NRF Protect Show in Long Beach, California. With MCs Joe LaRocca and Amber Bradley, and interviews moderated by Gus Downing, we'll be filming tomorrow from 11 a.m. - 5 p.m. PDT. Tune in for the LP industry's one and only LIVE digital fast-break webcast.

If you're at NRF Protect, join us tomorrow in Room 201B.

Or click here to watch our live webcast online!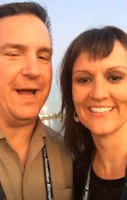 Amber and Joe can't wait for "Live in Long Beach!"


Check out Joe and Amber prepping for LPNN LIVE aboard the USS Iowa! Watch their video here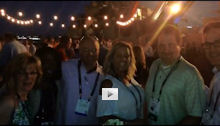 NRF Protect Attendees Step Aboard the CRAZE

by Amber Bradley

With nearly 300 attendees, The CRAZE was THE must attend event for the opening night of the NRF Protect conference in Long Beach, CA this week. Sponsors of the event, i3 International, Iverify, Checkview, Protos Security, Cash Master International, Palmer Reifler & Associates, Checkpoint/Alpha, LP Software and Agilence, hosted attendees aboard the USS Iowa which included tours of the battleship, swing dancing entertainment, a live band, barbeque and cocktails.
The CRAZE sponsors are known for throwing unique events that dazzle attendees and create memorable experiences. Check out some of the candid photos and amateur video from the event.
NRF Protect kicks off today with a keynote session from Alec Ross, author, global thinking and innovation advisor. He'll be covering the shifting global landscape, emerging technologies and the driving force behind transformative change in the public and private sectors. Other topics covered on day one include incident response planning, professional development, data security, reading body language and supply chain security.
Can't attend the conference? Be here without being here by following @DandDDaily for live coverage of what's happening at NRF Protect. And of course log in to
http://livestream.com/accounts/11826764/lpnn
to watch coverage LIVE from LPNN Thursday, June 25 starting at 11 a.m.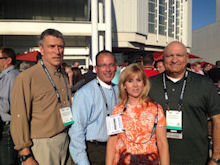 Steve Ippolito, Dir. LP/Operations, Talbots; Randy Warnke, Regional LP Manager, Talbots; David Blackorby, VP Global Security Operations, Walmart and Guest Speaker,
Stella Bray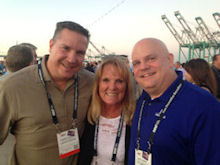 Joe LaRocca, VP & Senior Advisor Loss Prevention, RetaiLPartners; Kathleen Smith, VP Asset Protection, Albertsons-Safeway and Rhett Asher, VP Asset Protection, Data Security & Crisis Mgmt, FMI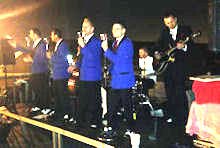 Band playing at The Craze
Ahold, Delhaize Agree on $29 Billion Merger
European grocery chains Royal Ahold and Delhaize Group DEG -6.56 % have agreed to a merger, creating one of the largest supermarket operators in the U.S. The combined company would be valued at 26.07 billion euros ($29.11 billion) based on their closing share prices Tuesday. Despite being based in Europe, both companies generate about 60% of their sales in the U.S., primarily along the East Coast. Netherlands-based Ahold operates the Stop & Shop and Giant chains, as well as online grocery store Peapod, while Belgium's Delhaize owns the Food Lion and Hannaford banners. Under the deal, Delhaize shareholders will receive 4.75 Ahold ordinary shares for each share held. Ahold shareholders will own 61% of the combined company's equity and Delhaize shareholders will own the rest. The merger is expected to generate annual savings of 500 million euros to be realized in the third year after completion, the companies said. wsj.com

Retailers Estimate Shoplifting, Incidents of Fraud Cost $44 Billion in 2014


A new study being released from NRF PROTECT, the industry's largest retail loss prevention event, finds that retailers lose billions of dollars to shoplifting, employee and vendor theft and administrative error - collectively known as inventory shrink. According to the National Retail Federation/University of Florida National Retail Security Survey, retailers say inventory shrink averaged 1.38 percent of retail sales, or $44 billion, in 2014.* The report was sponsored by The Retail Equation.

Specifically, retailers surveyed estimate that shoplifting accounted for the largest part of reported shrink in 2014 - 38 percent, followed by employee/internal theft (34.5%), administrative and paperwork errors (16.5), vendor fraud or error (6.8%) and unknown loss (6.1%).

"A common misperception about shoplifting is that retailers can 'afford' the loss of a candy bar or a pair of jeans, but the truth is that the industry loses billions of dollars each year at the hands of callous criminals that could be put towards human capital, promotions and other necessary business operations," said NRF Vice President of Loss Prevention Bob Moraca. "Though we are encouraged by the partnerships forged with law enforcement over the years and advances in technology that will help deter a crime before it happens, criminals continue to thwart much of the progress retailers have made thus far."



When it comes to loss prevention budgets, 39.4 percent of those surveyed say their budget for 2015 increased over last year; just over one-third (36.6%) said their budgets would be similar to what they were last year - leaving 23.9 percent of respondents with decreased resources. Dr. Richard Hollinger, criminology professor at the University of Florida and lead author of the NRSS for the past 24 years, notes this year's shrink percentage is the lowest seen in the survey's history. nrf.com

Walmart, Amazon, Sears, eBay to stop selling Confederate flag merchandise Walmart, Amazon, eBay and Sears all announced bans on the sale of Confederate flag merchandise, amid an intensifying national debate over the use of the controversial flag.The announcements are the latest indication that the flag, a symbol of the slave-holding South, has become toxic in the aftermath of a shooting last week at a historic African-American church in Charleston, South Carolina. Gov. Nikki Haley announced in a Monday afternoon news conference that she supports removing the Confederate flag from the state capitol grounds. cnn.com

Jury Awards $40 Million In Suit Over TGI Friday's Killing A Southern California jury awarded $40 million to the parents of a man who was stabbed to death in a TGI Friday's restaurant. The panel found Thursday that the restaurant's operator was 55 percent responsible for the January 2009 death at a TGI Friday's in Riverside. Orlando Jordan, 33, of Riverside, was dating the mother of Michael Castillo, who disapproved. He was stabbed during an argument with Castillo, who entered the restaurant with a friend. Castillo and Louis Martinez pleaded guilty to assault with a deadly weapon. Castillo was sentenced to three years in state prison, and Martinez was sentenced to four years. Castillo was 20 at the time of the killing, making him under the legal drinking age. Jordan's parents, Rey and Carmen Jordan, argued that employees deliberately failed to check Castillo's identification before serving him and continued to give him alcohol despite his intoxication. The lawsuit also cited a pattern of assaults at the restaurant and a lack of security cameras. cbslocal.com

U.S. Retail Sales Fall in 1st Three Weeks of June From May - Redbook National chain-store sales fell 1.6% in the first three weeks of June from the comparable period in May, according to Redbook Research's latest indicator, released Tuesday. The Johnson Redbook Sales Index also showed seasonally adjusted sales for the period improved 1.3% from a year earlier, compared with a target for an increase of 1.6%. In the third week of June, sales rose 1.6% from a year earlier. nasdaq.com

Mitigating Mistakes
Even with the most sophisticated planning, allocation and inventory management tools, mistakes happen. How retailers recover from merchandise missteps can be nearly as important as the selling process.

STORES recently spoke with James M. Rallo, president of retail supply chain group Liquidity Services, to gain an understanding of three key options merchants can use to recover value on overstock, unsold, out-of-season and returned inventory.

● Return to vendor: "Optimizing the RTV process can be achieved by working with a single service provider to reconcile, store, ship, refurbish, recycle and resell surplus inventory. Engaging a vendor that handles all services in-house allows retailers and manufacturers to remove costly 'touches' in their supply chain, freeing up distribution center space and speeding access to recovery."

● Re-commerce: Another alternative calls for "using multiple channels into the secondary market to maximize recovery while adhering to strategic business goals, including access to new markets and cycle time. Through the B2B auction marketplace, Liquidation.com, we access small businesses interested in purchasing pallet shipments. We also provide B2C options via our branded marketplace, Secondipity.com, our Amazon and eBay stores, and branded and white label marketplaces custom-built for clients."

● Recycle: "The reverse supply chain can also reinforce a retailer's sustainability efforts by keeping previously used items out of landfills and either in market circulation or disposed of responsibly." nrf.com

Cargo Theft Up by 40% On Holiday Weekends
According to Freightwatch International: "Holiday weekends are of notoriously high risk for manufacturers and logistics-related organizations. Organized cargo theft rings will be extremely active in the coming days, as more shipments are left unattended for extended periods of time due to the long holiday weekend." The best solution is to try to ensure that you don't have any cargo resting anywhere. Since I'm betting that isn't very practical for your organization, try to make it as hard as possible for would-be thieves to pick you as a target. Try to make sure that you match delivery times as closely as possible to avoid having to keep the cargo on a truck over the weekend. If you have to leave a truck and trailer unattended, try to find the most secure place that you can to park. Beware of any unsecured parking lots! Be sure to utilize good physical security measures on both the tractor and the trailer. Have any of your security or janitorial vendors installed any new equipment recently? I've heard of cameras being covertly hidden in trash cans and placed near the front door of a terminal locations in an attempt to read key codes being punched in by unknowing employees. You should be suspicious of weekend loads already, but use extra caution this week is absolutely necessary! Without extreme caution, nobody will know that the load is missing for 3 to 4 days. That's a great deal of time to steal a load and help it disappear. linkedin.com

B.C. leads Canada in first-quarter sales growth, Apple most productive retailer: Colliers B.C. retailers are off to a strong start in 2015, leading the country in year-over-year sales growth, according to a new report by Colliers International Consulting, which also named Weston Group as Canada's largest retailer and Apple as the most productive. B.C.'s first-quarter sales growth was nearly 8 per cent, according to Colliers' spring 2015 National Retail Report. That comes on the heels of a strong 2014 for B.C. retailers, which rang up more than $66.4 billion in retail sales last year, a number that exceeded Collier's own projections by 0.3 per cent. The report also named Weston Group - parent company to Loblaw, President's Choice and Shoppers Drug Mart - as Canada's largest retailer in terms of overall size and sales, based on 2013 stats. Since Loblaw's purchase of Shoppers Drug Mart in 2013, the conglomerate's footprint, comprising 22 chains, ballooned to 66.4 million square feet, with total sales of $43.3 billion. The report also highlighted Apple as the nation's most productive retailer. Occupying 203,000 sq. ft. at 29 stores across Canada, Apple's 2013 gross sales of $1.47 billion give it an average sales productivity rate of over $7,200 per square foot. vancouversun.com

Darden plans to place 430 stores in REIT

NRF: Back-to-school spending on upswing

Study: Disney, Ralph Lauren most patriotic retailers

Nordstrom Rack coming to Hawaii development

Meijer opens first two Wisconsin supercenters

Sam's Club launches a 'shocking' way to save - first wholesale retailer to offer online daily deal program



RILA's 2015 AP Summer Webinar Series
Can't get enough of the 2015 Retail Asset Protection Conference?! Neither can we. This summer, we're showcasing three top rated breakout sessions from the conference in a series of free webinars.

Click here to sign up for the first webinar on Tuesday, June 30 at 3:00 pm EST.

Webinar #1:
Using Real Time Data to Drive Safe Work Practices
Date & Time:
June 30, 2015 3:00 PM EST
Speakers:
Bryce Bennett, Director, Environmental, Health & Safety, The Home Depot
Dominick Zackeo, Vice President, ARCADIS U.S.
Description:
Retailers are constantly looking for ways to create a culture of safety in their stores. The Home Depot recently rolled-out a mobile metrics dashboard that arms regional leadership with real time safety data that empowers associates to influence the safety culture in their stores. This exception based safety management tool enables store management teams to quickly and effectively identify opportunities and to address unsafe work practices before they become a trend. The outcome? Fewer incidents, healthy associates, and increased productivity.
All the news - One place - One Source - One Time
The D&D Daily respects your time
& doesn't filter retail's reality
Report Your News!
(content subject to approval)




The Digital Mob - Cybercrime has become much more organized It is a given that if there is money to be made from illegal activity, organized crime will be a player. So it is no surprise that multiple versions of the mob are active in cybercrime. But how much of a player the digital mobs are, and whether that has led to a qualitative difference in cybercrime that requires a change in defense strategy is less clear. To some extent, some difficulty in estimating the penetration of organized crime is inevitable - criminals don't want to be caught, so they try to avoid scrutiny by law enforcement in particular and the public in general. But most experts agree that it is a bigger player than it used to be - that the trend in cybercrime is that it is increasingly more organized, in many cases operating much like legitimate businesses, complete with organizational charts, C-level executives and even human resources departments. A recent paper sponsored by the RAND Corporation's National Security Research Division, titled "Markets for Cybercrime Tools and Stolen Data," said the increasing size and complexity of cybercrime black markets is because the hacker market, "once a varied landscape of discrete, ad hoc networks of individuals initially motivated by little more than ego and notoriety, has emerged as a playground of financially driven, highly organized, and sophisticated groups." csoonline.com

Are you at risk of data theft from web scraping?
The increasing threat to online businesses from data theft due to web scraping was outlined today in the Scraping Threat Report 2015 by global IT security company ScrapeSentry. Analysis of ScrapeSentry's Global Scraping Intelligence Platform, which is the largest database for scraping related activity, has shown another year's growth in scraping attacks on the six sectors at greatest risk of the activity. Those sectors are Travel, Online Classifieds, Online Directories, Ticketing, Betting and E-Commerce. Seeing the smallest overall increase in scraping activity last year was the general E-Commerce sector, which experienced just a 3% increase in scraping to bring it to 15%. retailfraud.com

Barely 25% of Merchants Will Be EMV Complaint in October: Javelin Although it's been widely suspected that merchant EMV compliance will be low in October when the liability shift deadline kicks in, a new Javelin Strategy & Research report is projecting as many as 75% of all merchants will not make the deadline. "This will skew very very heavily to the largest retailers. The smaller merchants are clearly not ready, not by a longshot," said Nick Holland, Javelin's payments director. "The majority of small merchants are not only not ready for EMV, they are not even aware of EMV." paymentssource.com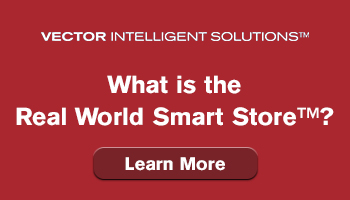 Vendor Spotlights


Vector Intelligent Solutions Demonstrates Network Monitoring and Management Software at
2015 NRF Protect Conference

LP professionals get a behind-the-scenes look at how network management keeps security devices running optimally
PITTSBURGH, June 23, 2015 - Vector Intelligent Solutions, a combination of Vector Security, Inc. and its subsidiary Industry Retail Group, will give loss prevention professionals an inside look at network monitoring and management at the 2015 NRF Protect Conference, June 24-25 at the Long Beach Convention Center.

Visit the single-source provider for managed network services and physical security solutions at booth #1131 to see a demonstration of the software that IT professionals use to manage their networks...the same software that can be used to monitor the health and configuration of networked security devices.

"Our demonstration addresses an emerging imperative that security devices be treated like IT devices," said Steve White, Corporate Vice President of Business Development for Vector Security. "Because security equipment is becoming more capable and network-centric, it's important that these devices are not only installed correctly, but that they are monitored and managed continuously."

"We'll show how network management software provides data related to equipment performance, health, configuration and patch levels...this is the type of information IT professionals rely on to proactively manage complex networks," White added. "As the partnership between LP and IT continues to expand, this behind the scenes insight into what IT does and how they do it can benefit the working relationship."

The demonstrations are ongoing at the Vector Intelligent Solutions booth #1131 during Expo Hall hours, 10 a.m. to 3 p.m., June 24-25. Visitors can stop by anytime during those hours to view the demonstration, and there will be a network engineer on hand to answer questions.

About Vector Intelligent Solutions
Under the banner of Vector Intelligent Solutions (www.vectorintelligentsolutions.com), Vector Security and its subsidiary Industry Retail Group (IRG) come together as a single-source provider to meet the unique needs of your retail and multi-site business.

From managed broadband infrastructure and services deploying a full suite of customer-defined applications, to a concentrated focus on network and physical security, Vector Intelligent Solutions delivers it all...from a single point of contact.

Press Releases

Snaptagg: Game Changing & Innovative technology
coming to NRF Protect 2015


Boca Raton - Snaptagg is the game-changing technology the retail LP industry has been waiting for and we are proud to be introducing our product line to industry leaders at the NRF PROTECT conference 2015 in Long Beach, California!

Come see why we were the busiest booth at RILA 2015 last month in Orlando where we launched Snaptagg!

Snaptagg is a new and extremely innovative multi-functional "wire-free" self-alarming tag (10+ alarms) which solves many of today's retail pain points relating to current solutions such as wraps, acrylic lock boxes, box opening, box concealment, tag cut-out, blister package security (item cut-out), "wrap rage", blister packaging return losses, packaging design, EAS alarm response, merchandising, locked items, cable protection, ORC, online (youtube) "how-to-defeat" schemes, easy-to-obtain detachers, multi-device management, unnecessary labor cost, POS throughput, self-checkout, and much more!!!

Snaptagg's patented twist & lift design creates the right balance between store security, employee handling, and the future of retail with self-pay technology such as iPay!

Our product effectively protects items in blister packages & boxes without wires: featuring Snaptagg Cut-Out Protection, Snaptagg Booster Bag Detection, and Snaptagg Digital Locksmith coded keys.

Why Wrap! Just Snap!

Snaptagg embodies a "grow concept" so it is ready for use today on all merchandise, but also tomorrow when packages are sourced with an integrated Snaptagg base! Come see live proto-types of Snaptagg Ready products at our booth (#1465). Snaptagg will endeavor to marry the retail LP industry with the brand owners and the packaging industry to achieve impressive solutions never before seen!

Also, discover our "hybrid one key" POS solution for "wraps and snaps"!

Simple to utilize and effective against ORC!

As if this were not enough, Snaptagg converts into a cable solution. Tiny Cable solutions are high security solutions for hard goods and soft goods (fashion) and showcase protection.

Snaptagg will give LP departments the confidence to securely unlock items which will in turn unlock sales and therefore Increase Profits!

Start "Snap-tagging" today!!!

Visit us at the NRF PROTECT conference: booth #1465 near the right side FOOD/SEATING area in the back!

To book an appointment please write to sales@snaptagg.com or call us at 561-981-6278.

http://events.nrf.com/lp15/public/floorplan.aspx

Participate in our "SNAP-TAGGING CONTEST" and get a chance to win an iPad.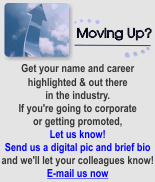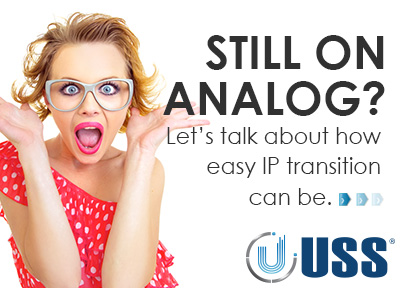 e-commerce

Sponsored by The Zellman Group
Report: Alibaba will pull plug on 11Main
Chinese e-commerce company Alibaba Holding Group Inc. will reportedly pull the plug on its 11Main U.S. specialty e-commerce site. According to TechCrunch, Alibaba plans to fold 11Main into New York-based social shopping platform OpenSky. The deal would also merge Alibaba's U.S.-based logistics and support companies Auctiva, Vendio, and SingleFeed, which primarily serve to support 11Main's operations, into OpenSky. Alibaba will become a 37% owner of OpenSky as a result of the transaction, expected to close in July 2015. chainstoreage.com

eBay Fixes Security Gap In Magento eCommerce Platform It's not the first time eBay has had to patch security holes on its eCommerce platform, Magento, but the online marketplace company has once again cleaned up vulnerabilities that could have provided hackers the opportunity to steal data. This time around, three security vulnerabilities were discovered by Vulnerability Lab's Security Researcher Hadji Samir, according to a ZDnet report, which identified the security flaws that were used on the platform eBay uses to enable online shopping and transactions. The researcher deemed the vulnerabilities to be "medium" flaws, the report said. Among the three security vulnerabilities includes a CSRF flaw, which allows hackers to conduct "client-side account theft by hijacking, client-side phishing, client-side external redirects and the non-persistent manipulation of affected or connected service modules," Samir said. pymnts.com

How smaller retailers can compete online
There's no doubt that smaller, niche retailers face tough competition from larger retailers and marketplaces, such as Amazon, but it is possible - and relatively simple - for online stores to stand out from these ecommerce giants. First and foremost, small retailers need to play to the advantages their size provides, rather than seeking to compete on the same playing field as the giants. Small retailers typically occupy a niche where they have a great deal of expertise. These niche players should leverage that expertise to help customers better understand their products via premium, personalized customer service, rather than the computer-generated support systems many of the larger companies deploy. Many consumers today desire and expect a "boutique" feel when shopping, which small retailers are perfectly suited to provide. These retailers can also enhance their standing within a particular space by actively supporting a charitable cause that aligns with their products. Additionally, retailers who are looking to truly stand out from the crowd - especially those competing against their peers on crowded sites like Etsy and EBay - require their own space on the Internet in the form of a unique website. bizreport.com

"Fraud is not a person - it is a dynamic grouping of statistics that deviate from the norm."
Stuart B. Levine, CFI, CFCI
CEO, The Zellman Group & Zelligent


ORC News
Sponsored by Security Resources

The Cook County State's Attorney's Office Regional Organized Crime 2015 Training and Conference
September 10th and 11th, 2015

Hamburger University at McDonald's Campus

Oak Brook, Illinois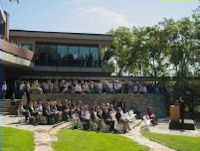 Speakers for this year's conference include Anita Alverez, Cook County State's Attorney; Bill Kurtis, CBS News, Cold Case Files, Investigative Reports; Leo Schmitz, Director, Illinois State Police; and Mark Kirk, US Senator as well as others from the FBI, Chicago Police Department, Wal-Mart, Department of Homeland Security and Royal Bank of Scotland.

Topics to be discussed include Active Shooter, Cell Phone Tracking, Cyber-Crime Investigations, ORC and Bank Crimes 101 and 102 and many others! View the full list of topics and

Registration fee of only $80 includes beverages, breakfast, lunch and snacks for two days, parking, and all speakers and networking opportunities.

If you have any questions contact David Williams

See the full conference flyer and register for the event here

CALL FOR SPONSORS: Interested in sponsorship opportunities? Contact David Williams
Brazen Thieves Pull 'Rainbow Girls' Style Theft At San Francisco Clothing Store In the shadow of the rainbow flags lining Market Street, it appears the "Rainbow Girls" may have struck again, brazenly stealing merchandise from a Forever 21 store. San Francisco Police says 3 teenage girls ran inside the Forever 21 store at 6:30 p.m., and began shoplifting. Officers in the area managed to catch up with the suspects. "They all came from different directions, some came from around the corner to the other side of the store - but, there was a lot of cops," witness Jeslynn Williams said. Police say the girls fought back. One officer used his pepper spray and ended up getting a face-full himself, landing in the back of an ambulance. Video from January shows the girls tearing through Arthur Beren on Stockton Street. Their method is the same - a true supermarket sweep of high end goods, then hitting the door with thousands in designer goods as quickly as possible. cbslocal.com
Do you have an ORC case to share?
Share your ORC news and help the industry grow


Retail Crime News

Sponsored by NuTech National
Man Shot By Deputy at Kwik Shop Parking Lot
A man was taken to the hospital in critical condition after an officer involved shooting at 156th & Blondo Tuesday morning. According to Douglas County Sheriff Tim Dunning, a Jeep pulled into the Kwik Shop parking lot around 7:30 a.m. A deputy was on his way into the store, when the suspect identified as Taylor Culbertson, 32, was leaving with a 6 pack of beer. The clerk inside alerted the deputy to Culberston's perceived intoxicated status. The deputy headed outside to the parking lot and called for back up. He confronted Culbertson, investigating a potential DUI. That's when Culbertson reportedly pulled out a gun and pointed it at the deputy's head. There was a struggle, and when the second deputy got to the scene, he fired two to three times at Culbertson, who allegedly returned fire, shooting one round. Both of the deputies were not injured and are not being named at this time. Culbertson was taken by ambulance to the hospital in critical condition with CPR in progress. wowt.com
Pine Bluff Police make arrest in Big Red robbery/homicide Pine Bluff investigated a homicide at the Big Red store on East Harding. Officers were called to the store around 8:30 p.m. Monday. When they arrived they found one of the store clerks who had apparently been shot and was unresponsive outside of the business. He was later pronounced dead by the coroner. Police say during the robbery, another clerk was inside the store stocking shelves when the shooting happened. That clerk wasn't injured. Pine Bluff Police have arrested Lorenzo Kellon, 23, in the murder Monday night at the Big Red on East Harding. Police say Kellon is the alleged shooter who shot and killed Hardip Singh, 46, of Pine Bluff. Police didn't say where Kellon was arrested but did say he was taken into custody without incident.Bluff Police have arrested Lorenzo Kellon, 23, in the murder Monday night at the Big Red on East Harding. Police say Kellon is the alleged shooter who shot and killed Hardip Singh, 46, of Pine Bluff. Police didn't say where Kellon was arrested but did say he was taken into custody without incident. katv.com
Police chase for stolen Wal-Mart goods ends in crash, arrest A man suspected of shoplifting from a store near Fall Creek was arrested Tuesday morning after leading police on a chase through the city's northeast side. The theft was reported just after 8 a.m. at the Wal-Mart Neighborhood Market near 56th Street and Emerson Way, Indianapolis Metro Police said. Detectives did not say what the suspect took from the store. Police began pursuing him after he peeled out of the store's parking lot. The chase ended once the suspect crashed his car near Fall Creek Road just past Keystone Avenue. theindychannel.com
Henrico, VA woman, along with 6 juveniles, charged after Walmart shoplifting spree Henrico Police say a woman and six juveniles went on a shoplifting spree at an area Walmart on Tuesday afternoon. Police say 21-year-old Judy Ginelle Warren and six juveniles, ages nine to 16-years-old, went on a shoplifting spree at the Brook Road Walmart. The authorities were called shortly after store associates realized what was happening. Warren took off with the kids in tow in her car before officers finally pulled her over, according to police. Police estimated the approximate value of stolen clothing, food and drinks to be at $250. wric.com
Toiletries, toothbrushes target of thieves
Authorities have recovered hundreds of dollars worth of toothbrushes and other items after Glen Carbon police were called to the scene of a theft at a Walgreens drug store. A document filed in circuit court states an employee called on the evening of May 18 and said three or four men fled in an older model "beat up" Chevrolet Impala. The caller said one of the men displayed a weapon. The Chevrolet was spotted on Interstate 270, where police attempted to make a traffic stop. The driver sped up and got as far as the McKinley Bridge in Venice, where he was involved in a crash. The suspects got out and fled but were arrested. Charged with burglary and aggravated fleeing was Mario Shaw, 23. Charged with burglary was Ibn R. Tabb, 21; and D'Andre L. Nettles, 20. Bail on each was set at $500,000. They all list addresses in the St. Louis area. The statement said officers could see inside the old Chevrolet and saw several boxes of electronic toothbrushes. They estimated the value of the toothbrushes at more than $300. thetelegraph.com

Tattoos alert Target employees to repeat shoplifter Tattoos alerted employees at a local Target to a woman who has been previously arrested for shoplifting. On Tuesday, she was arrested for shoplifting again. Bianca Ramirez, 25, is accused of shoplifting from the Target near the North Star Mall on Loop 410 near San Pedro. Police said Ramirez put items into reusable Target bags as well as in her purse, and walked out without paying for them. Witnesses said Ramirez and another person tried to get away but were stopped. Ramirez managed to escape leaving her friend, and the nearly $2,000 worth of stolen merchandise, behind. ksat.com

Shoplifting cheese nets various charges for Cornwall man

Zales Outlet store in Camarillo, CA victim of Grab and run theft; suspect stole two 4 CTTW bridal rings



Featured Job Listings
Sponsored by NuTech National
Feature Your Job Here For 30 Days -
70% Aren't On the Boards
VP of Security
Comcast
Philadelphia, PA
Comcast
Senior Dir Safety/Food Safety/Hazmat
Sears
Hoffman Estates, IL
Sears Holdings Corp
LP Director
Goodwill Industries of the Chesapeake, Inc
Baltimore, MD
Goodwill Industries of the Chesapeake, Inc
Director of LP
A'gaci
San Antonio, TX
A'gaci
Director of LP
Lane Bryant
Columbus, OH
LinkedIn
Director of LP
PacSun
Anaheim, CA
PacSun
Director of AP, Corporate
Dollar General
Nashville, TN
Dollar General
VP Supply Chain, LP & Safety
Ross Stores
Ft. Mill, SC
Ross Stores
Dir, Pharmacy LP
Rite Aid
Camp Hill, PA
Rite Aid
Reg Dir AP
Saks Fifth Ave
New York, NY
Saks Fifth Ave
LP Corporate Sr Mgr
JC Penney
Dallas, TX
JC Penney
Corporate LP Mgr
St. John Knits
Irvine, CA
St. John Knits
Mgr, Corp Security & LP
Canadian Tire
Oakville, ON
Canadian Tire
District LP Mgr
Dick's Sporting Goods
Phoenix, AZ
Dick's Sporting Goods
LP Mgr
Dick's Sporting Goods
Wheaton, MD
Dick's Sporting Goods
Regional LP Mgr
Family Dollar
Milwaukee, WI
Family Dollar
Multi Unit LP Mgr
The Great Atlantic & Pacific Tea Co.
New York City
The Great Atlantic & Pacific Tea Co.
LP Specialist
Alb/Sfy Company
Baton Rouge, LA
Alb/Sfy Company
Implementation Expert/Project Mgr
LP Software
Worth, IL
LP Software
Sales Representative
NuTech National
Maitland, FL
NuTech National

Limited Time Only - Post Your Multi-Unit LP jobs for FREE - Learn More Here

Daily Job Alerts


Appearing One Day Only
View our Internet Jobs Archives here
LP Manager
JC Penney
San Antonio, TX
JC Penney
Dept Mgr LP & Safety
Lowe's
Winston Salem, NC
Lowe's
Dept Mgr LP & Safety
Lowe's
Kingsville, TX
Lowe's
Dept Mgr LP & Safety
Lowe's
North Augusta, SC
Lowe's
AP Manager in Training
Walmart
Saratoga Springs, NY
Wal-Mart
AP Manager in Training
Walmart
Brooklyn, CT
Wal-Mart
AP Manager in Training
Walmart
Severn, MD
Wal-Mart
AP Manager in Training
Walmart
Tucker, GA
Wal-Mart
AP Manager in Training
Walmart
Madison, TN
Wal-Mart
LP Manager Hrly
Kmart
Waupaca, WI
Sears Holdings Corp
DC LP Manager
Sears
Dallas, TX
Sears Holdings Corp
LP Manager Hrly
Kmart
Bennington, VT
Sears Holdings Corp
LP Manager Hrly
Sears
Jacksonville, FL
Sears Holdings Corp
LP Manager Hrly
Kmart
Bullhead City, AZ
Sears Holdings Corp
AP Team Leader
Target
Burlington, WA
Target
Area LP Mgr
Ross Stores
Olympia, WA
Ross Stores
LP Manager
Belk
Fredericksburg, VA
Belk
AP/LP Manager
Macy's
Los Angeles, CA
Macy's



Home of the Industry's Original
On the Move

None to report.

Post Your New Job or Promotion!
See all the Industry Movement

Your Career
Sponsor this section of the Daily
How to Spot Your Own Strengths and Weaknesses (Before Your Boss Does) There are so many ways to find out how well you're doing at your job, most of them are all around you. Look for these indicators to help you find out which skills are solid and which ones may need some work. (Repeat mistakes?)

Why You Should Never Cross Your Arms Again Body language is more innate for us than language or facial expressions, but it's important to remember that our nonverbal communication tightly governs how people think or feel about us. The next time you go to strike that pose, think of these things first. (Just smile)

Why Venting About Work Frustrations Actually Makes You Angrier The next time you are ready to vent to a colleague or co-worker, think about this first: you are not helping the situation, you're just making your anger worse! Instead of rushing to talk to someone, try these three ideas to help release your anger. (Timeout)

Why You're More Likely to Lie, Cheat and Steal in the Afternoon Want an honest answer from someone? You better ask them first thing in the morning. A new study suggests that people were more likely to engage in unethical behaviors in the afternoon, when your mental force is weaker. (Fight temptation)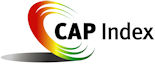 Tip of the Day
Sponsored by Vector Security
We've all got great ideas and plans. The problem lies in putting them together, rolling them out and maximizing speed to market. Making it happen quickly and efficiently - that's the key to success. The first obstacle is always fear of risk. Making an idea a reality requires risk taking and sometimes you've just got to make it happen if your inner self, or the bird on your shoulder, tells you it's the right thing to do. I was writing this e-newsletter for a year before one morning in 2010, on March 25, I walked in and just said hey we're doing it. Yes, I was absolutely fearful of all the critics and naysayers, but I took the risk and made it happen. There will always be torpedoes in the water and sometimes they hit. But to make things happen you've got to jump in the water and swim as fast as you can.

Just a Thought,
Gus





Upcoming Events
---
Recruiting?
Get your job e-mailed to everyone... everyday
Post on our Featured Jobs Board!
Reach your target audience in 2015 every day!
Request our 2015 Media Kit
update account / change e-mail
unsubscribe FEEDBACK
www.downing-downing.com

Advertise With The D&D Daily




36615 Vine Street, Suite 103
Willoughby, OH 44094
440.942.0671
copyright 2009-2019
all rights reserved globally