The D&D Daily Mobile Edition
June 25,

2015



The LP Industry's #1 News Source - Informing, Educating and Instilling a sense of community





NRF's LP Awards &
Recognition Committee
Melissa Mitchell, CFI, Director of LP and Inventory Control for LifeWay Christian Stores, discusses the NRF's LP Awards Program, which honors loss prevention professionals and law enforcement officers who have positively impacted the LP community each year. As chair of the NRF's Awards & Recognition Committee, Melissa talks about the importance of acknowledging excellent performance among your ranks. Learn how you can get involved in next year's nomination process!
---
Graham Handyside, EVP of Worldwide Operations for WG, and Ed Wolfe, VP of Business Development, tell us about the Seal Tag, the Ninja Tag and other new, innovative solutions offered by WG Security Products. Controlling the entire process of their business - from design to manufacture to distribution to service - WG has the ability to create a unique solution for a retailer and bring it to market in a matter of weeks. Graham and Ed tell us what makes WG a technological leader in retail security.
Solution Providers, have a video or commercial you want to publish? Contact us.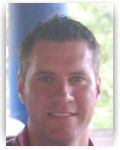 Bill Wagner, CFI was promoted to Regional Vice President Stores - North and South Carolina for Burlington Stores. Bill was previously the Territory LP Director Southwest for Burlington Stores and has been with the retailer since 2011. He has also held loss prevention managerial positions for Abercrombie & Fitch as Regional Manager Loss Prevention, Target as Investigations Group Assets Protection Team Leader and Group AP Team Leader, GameStop as Regional LP Manager and Circuit City as Regional LP Manager. Bill earned his Bachelors of Science in Criminal Justice, Sociology from the University of Central Florida. Congratulations Bill!

News Brief
Sponsored by WG Security Products, Inc.
We're LIVE! Tune in today for "Live in Long Beach"
at the NRF Protect Show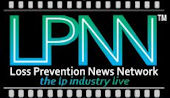 Live from Long Beach, it's the D&D Daily! Join the Daily and LPNN for a value-packed broadcast full of informative, impactful and entertaining interviews with LP leaders, retailers and solution providers at this year's NRF Protect Show in Long Beach, California. With MCs Joe LaRocca and Amber Bradley, and interviews moderated by Gus Downing, we'll be filming today from 11 a.m. - 5 p.m. PST. Tune in for the LP industry's one and only LIVE digital fast-break webcast.

If you're at NRF Protect, join us in Room 201B.

Or click here to watch our live webcast online!

American Apparel makes graphic allegations about former CEO In an attempt to stanch an onslaught of lawsuits from American Apparel founder Dov Charney, the company filed court documents releasing a trove of lurid details about his alleged conduct at the firm. The descriptions are among the most specific released during the year-long saga between the retailer and its former chief executive, who was suspended in June 2014 and then terminated in December. The documents, filed Friday in Los Angeles County Superior Court, allege that Charney engaged in violent, derogatory and sexually inappropriate behavior. They were filed as part of a so-called anti-SLAPP motion, intended to halt what the company calls Charney's frivolous lawsuits. The accusations were vehemently denied by Charney's attorneys. American Apparel declined to comment beyond the filings. But in the documents, the company said that Charney should be barred from filing more lawsuits because the evidence cited in the lawsuit proves he was fired for good cause. latimes.com

Charney Launches New $100M Suit Against American Apparel Ex-American Apparel Inc. CEO Dov Charney slapped his former company, hedge fund Standard General LP and others with a fresh suit seeking more than $100 million in California state court on Wednesday, adding to growing litigation between the clothier and its founder. The new suit claims the company's former Chief Financial Officer John Luttrell made mistakes that put the company at risk and, looking for a graceful exit, he allegedly conspired with the board to diminish Charney's control so they could sell the company. law360.com

Marvin Ellison Steps Out and Talks Penney's Future Marvin Ellison, J.C. Penney's president and chief executive officer designee, is stepping out and talking strategy for the recovering midtier department store chain. On Tuesday, in his first investor conference on behalf of Penney's without current chairman and ceo Myron Mike Ullman at his side, Ellison addressed investors at the Oppenheimer Consumer Conference, indicating where Penney's shines and where it needs repair work and stressing that the $13 billion chain is on recovery road. Asked what the overall mission is at Penney's, Ellison replied: "It's very simple - sustainable shareholder value." He also said he wants to get into "a rhythm growing the business, creating profit" and hitting the $1.2 billion goal for earnings before interest, taxes, depreciation and amortization by 2017. "We think we have upside potential to do a little better," he added. wwd.com

Whole Foods accused of overcharging customers New York City officials are investigating Whole Foods amid accusations that the grocery chain overcharges customers, The Daily News reports. In a sting operation during the fall, inspectors weighed 80 items from eight Whole Foods stores across the city and found inaccurate labeling on every item, according to New York City's Department of Consumer Affairs. The investigation found many of those labels overcharged customers by having weights listed that did not match the actual weight of the product. businessinsider.com

Hershey Park Investigates Card Fraud Pattern
Hershey Park, a popular resort and amusement park in Hershey, Pa. has hired a security firm to investigate reports from multiple financial institutions about a possible credit card breach, KrebsOnSecurity has learned. Contacted after reports by several financial institutions about a pattern of fraudulent charges on customer cards that trace back to Hershey properties, the company says it is investigating. Sources at three financial institutions say they have detected a pattern of fraudulent activity on customer cards that were used at Hershey properties in Pennsylvania between mid-March and late May 2015. According to the banks, the cards were used at a variety of Hershey locations, including food and beverage outlets, ticketing stations and the Hershey Lodge. krebsonsecurity.com

The Retail Equation Unveils Identify Employee Insights at 2015 NRF Protect The Retail Equation (TRE), the industry leader in retail transaction optimization solutions, today announced the release of Identify Employee Insights, the newest offering in the company's portfolio of predictive analytics tools, including Verify, Identify, and Retail Rewards®. This enhanced module measures a number of key variables and metrics pre-determined to be indicative of employee performance-both positive and negative. It allows retailers to quickly and easily analyze employee behavior and reward or penalize it accordingly. This new tool gathers a retailer's t-log data and calculates these key variables and metrics on a daily basis (or more frequently depending on the regularity of the data feed). The data is then stored and indexed in a searchable format allowing the retailer to analyze each employee's performance across many months or years. "Identify Employee Insights is deeply integrated into our Identify and Verify solutions, which allows it to provide retailers with the unprecedented ability to review employee performance and behavior as it compares to the store, district, region, and chain," said Mark Hammond, CEO of The Retail Equation. "Retailers now have the ability to research down to the transaction level and take immediate action." The Retail Equation will be exhibiting at NRF Protect 2015 in booth number 919. To learn more about the NRF Protect 2015 Loss Prevention Conference and Expo, visit http://nrfprotect15.nrf.com/.

3VR Adds Directional Heat Maps to Flagship Retail Analytics Product, Customer Insights 3VR, the video intelligence company, announced that it has enhanced its retail analytics product, Customer Insights, with directional heat map technology for improved store traffic pattern analysis. Building upon traditional heat maps which indicate how many people visit each area of a store, directional heat maps from 3VR provide additional information about how customers move through a store as they shop for merchandise. These insights can help retailers create effective store designs and make better merchandising decisions. "Our goal with Customer Insights has always been to give retailers the information they need in order to maximize business objectives through improved market­ing, store operations and loss prevention," said Jeff Karnes, senior vice president of marketing and operations for 3VR. "Our latest advances with directional heat maps do just that, by helping retail professionals understand and act upon customer behavior for better shopping experiences." 3VR is demonstrating its directional heat map technology for the first time at the NRF Protect Loss Prevention Conference & Expo from June 24-25, in Long Beach, Calif. Interested retailers are invited to visit booth No. 754 for more information.
Wal-Mart CEO touts 'invisible' barcode to drastically speed up checkout process Monday's post from Wal-Mart CEO Doug McMillon describes a photo "Inside Walmart's Lab 415-C," where a bag of potato chips pass over what appears to be a standard grocery store barcode scanner. But McMillon says it is "invisible watermarking," which "could transform the way our customers check out." Conventional packaging contains a single barcode, typically on the bottom of a package. Supermarket scanners don't always find it right away, though, slowing up the checkout process. That takes more time for shoppers and costs retailers more money. Digimarc's barcodes can embed 200 barcodes on a box of cereal, Davis said, embedding it invisibly all over the package so scanners locate them immediately. Eventually, Davis said, Digimarc's barcodes may help eliminate the need for lines at the checkout register altogether. Shoppers could place items in a cart equipped with scanners that can easily find barcodes all over. oregonlive.com
These 3 kinds of Shoplifters cost Wal-Mart a ton of money How much theft goes on depends on the location of the store. Some stores get victimized more than others. The non-employees who steal from Walmart fall into several categories:

● Petty thieves who steal one or two items relatively low-cost items at a time. When my wife worked there, the most commonly stolen item was a home pregnancy test kit, which would be used in the store rest room and then ditched. The (presumably) girls who took these always went for the most expensive brand.

● Serial thieves who stole mostly in order to return the items at the service desk for cash, one item at a time. Popular items were small and relatively high cost. Printer cartridges and small tools were popular with this group.

● Theft ring members who would come into the store and take single items every day, or would take a lot of items out in a single haul. My wife once found a huge plastic tote box abandoned near the entryway. It contained cartons of cigarettes, boxes of Sudafed (this was before it was kept behind the pharmacy counter), 9-volt batteries (also useful in meth labs), and various brand name OTC drugs. The latter were sold to convenience store owners for resale, far below the price they would pay to legitimate distributors.

The store loses far more money to employee theft and fraud schemes. Stealing money out of the till is easy, but easily traced back to the employee. A more sophisticated scam was to short-change customers, or to secretly add a cash-back charge to their credit card, pocketing the cash. Another method involved having a confederate, acting as a customer. The customer would bring a high-ticket item to the register, but a low-ticket bar code would be scanned, allowing the customer to pay a greatly reduced price. The customer could bring multiple high-cost items through on each trip. businessinsider.com

Federal Judge Issues Injunction Blocking Sysco-US Foods Merger -- 3rd Update A federal judge on Tuesday issued a preliminary injunction blocking Sysco Corp.'s planned acquisition of US Foods Inc., a ruling that could kill a deal to combine the nation's two largest food distributors. The decision by U.S. District Judge Amit Mehta in Washington handed a high-profile victory to the Federal Trade Commission, which filed a lawsuit in February challenging the transaction on antitrust grounds.
The Sysco-US Foods deal, announced in December 2013, sought to combine the food distributors that lead the pack in providing ingredients and a range of other supplies to restaurants, hotels, schools and other food service operations. The FTC argued the merger would leave customers large and small vulnerable to higher prices and reduced levels of service. The companies argued their tie-up would help them improve service and become more efficient, while cutting hundreds of millions of dollars in costs. Judge Mehta said the FTC had shown that putting the brakes on the merger was in the public interest. wsj.com

Lowe's looking for Director of Fraud and ORC

Wal-Mart to impose charges on suppliers as its costs mount

DABC budget cuts include reduced pay for Utah Liquor Store Security Officers

Ikea raises minimum wage for US workers 2nd year in a row

Study: Shoppers leaving national brands behind

Survey: Publix, Trader Joe's, H-E-B make people happy
All the news - One place - One Source - One Time
The D&D Daily respects your time
& doesn't filter retail's reality
Report Your News!
(content subject to approval)




Gap in cybersecurity knowledge creates challenges for organizations A new survey from the Ponemon Institute and Fidelis Cybersecurity highlights some concerning data about the state of cybersecurity. Defining the Gap: The Cybersecurity Governance Survey shares the results of the study and finds a disturbing rift in cybersecurity knowledge between those who make decisions and manage the budgets and those who have to implement and manage the security measures. Ponemon surveyed more than 650 board members and IT security professionals (CIOs, CTOs, CISOs, and others) to get perspective on the level of cybersecurity knowledge and involvement by board members. The board members are ultimately responsible for governance of cybersecurity efforts, but many seem to lack the basic knowledge necessary to make informed decisions when it comes to managing the cybersecurity posture for the organization. A press release from Fidelis explains, "Cybersecurity is a critical issue for boards, but many members lack the necessary knowledge to properly address the challenges and are even unaware when breaches occur. Further widening the gap, IT security professionals lack confidence in the board's understanding of the cyber risks their organizations face, leading to a breakdown of trust and communication between the two groups." csoonline.com

Beyond EMV: Why Cloud-Based Payments Security is Key Cloud-based payments security is critical for any business planning to make the switch to EMV. These features offer among the highest level of transaction security, reduce the risk of data breach, and further protect consumers from fraud. Most of these features place the onus on the payment processor and card issuer to protect customer card data by ensuring the information never touches a business' own servers. When coupled with EMV, these solutions can offer protection from end-to-end in any environment, long after 1 October has come and gone.

Vaulting is key for online transactions where an EMV card does not pass through a secure card reader and a business cannot validate cardholder information in person. Vaulting also makes a business more secure because they're no longer tasked with the burden of securing and storing customer data themselves. That responsibility is left to the payment processor.

P2PE ensures the most sensitive customer information is encrypted almost immediately after the moment it's captured. With P2PE the payment processor is the only party with the capability to decrypt the data, which it does to perform an authorization before re-encrypting the information and sending it back to the POS to complete a transaction.

Today's more advanced payment processors can facilitate automated pre-authorization on fraud checks. Through a sophisticated combination of behavioral profiling - such as the location and quantity of a purchase - and multi-currency factoring, the process can facilitate real-time payment authorization. This substantially minimizes the chance of unnecessary voids and transaction reversals. Pre-authorization on fraud checks is critical in the grand scheme of payments security. If the processor can minimize fraud occurring through them, they won't have to charge to recover from losses. In the long term this benefits the processor and the business from a cost perspective. infosecurity-magazine.com

Employers must do more to fight internal fraud and support 'honest majority' Employers need to step up the fight against internal fraud and strengthen their businesses, Cifas, the UK's fraud prevention service, said. The comments come as Cifas publishes its annual Employee Fraudscape report. The report finds that recorded internal frauds rose by 18 per cent in 2014. In total, Cifas Internal Fraud Member Organisations recorded 751 confirmed cases of employee (or insider) frauds last year, compared to 638 in 2013. "Fraud is not just about remote attacks - some of the most dangerous threats can come from within. Internal fraud costs huge amounts in money, reputation and employee morale. Customers are also affected when their personal data is stolen by an insider." "Developing an anti-fraud culture in the workplace, led from the top, and sharing data can dramatically reduce the threat from internal fraudsters. We hope that the report encourages many more organisations to participate and to adopt a zero tolerance policy towards all types of fraud." retailfraud.com

More than half of retailers believe they lack the tools to tackle omni-channel fraud 54 per cent of retailers in Europe and the US still have to consolidate their fraud management solutions across all channels, according to new commissioned research conducted by Forrester Consulting for ACI Worldwide and published in a report titled, Managing Fraud in an Omni-Channel World. The research reveals that omni-channel data aggregation, the increasing number of payment options, the demand for faster fulfilment and the rapidly changing nature of fraud all present significant challenges to retailers' fraud management programs. The study also shows a mismatch between fraud trends and retailers' ability to tackle new forms of fraud. For example, Card Not Present (CNP) transactions worldwide are growing at an annual rate of 15 per cent, and will reach more than 27 billion (transactions) by 2018. By comparison, card-present (CP) transactions are expected to grow less than 5 per cent (4 per cent) during the same time period. However, less than half of retailers surveyed say they use real-time rules and neural models for the protection of their CNP channels, while almost two-thirds say they use such tools for their CP channels. Apart from sophisticated tools and the shortage of adequately skilled staff, respondents also believe that lack of funding (60 per cent) and executive sponsorship (63 per cent) limit their ability to perform effective omni-channel fraud management. itproportal.com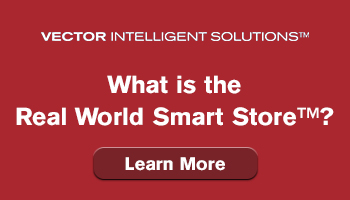 Guest Feature

NRF Protect Recap: Sheep Dogs, Social & Standing Room Only
The new NRF Protect brand came alive yesterday morning as the first official "Protect" branded conference began in Long Beach, CA. NRF created a brand experience for its opening session creating a darkly lit, shadowy environment with flanks of red hues and spunky music.

NRF's Vicki Cantrell, SVP of communities and executive director of Shop.org welcomed conference goers and described the year of change NRF has recently completed. Cantrell stated after significant research, NRF found that the heart of retail loss prevention can be summed up with the phrase, "We protect." Cantrell also stated retailer attendance was up 30 percent from last year.

Rorke T. Denver followed Cantrell providing leadership lessons he learned as a Navy Seal:
1. Limit your field of view, you'll see more
2. Choose your ruck wisely, fill it with what you need
3. Plans are useless, but planning is critical
4. Be a sheepdog - be that person protecting the flock
The keynote speaker, Alec Ross, author, global thinker and innovation advisor shared how disruptive change will create more challenges within the traditional retail structure. He also discussed how massive social media sharing has become, saying, "Your customers are constantly connected and constantly online." Another point he addressed is that consumers are looking for frictionless sharing, openness between physical and electronic and this desire will get even more intense in the coming years.

But what about the EXPO hall?

The top three don't miss attractions on the EXPO floor:
1. General Dynamics IT: Booth: 1538
Why: Background checks are currently under fire. Want to ensure you're in compliance? General Dynamics IT has the solution (and have for the last 30 years).

2. CONTROL TEK: Booth 1449
Why: Curious about how RFID can truly help you reduce shrink in innovative ways? CONTROL TEK takes an "APP" approach to RFID creating a flexible solution with rich features and robust reporting. The best part about it? It's not a proprietary system, which means you can pick and choose what features work best in your operation and environment. This creates an affordable, scalable solution that makes sense.

3. LP Innovations: Booth 922
Why: Taking GPS tracking to a whole new level, LPI created a GPS system used for tracking merchandise, cash and bank deposit bags after a theft or robbery.
Breakouts? More like Break Ins.

The day concluded with break outs covering professional development, data privacy policy, credit fraud and emerging technologies in retail. Wicklander-Zulawski and Associates was a break-out favorite presenting to a packed room with standing room only. Attendees practiced the act of the Selective Interview and walked through a real case conducted by WZ.

On the docket for today, the conference will cover:
- Breach assessment: One-on-One Cybersecurity Consultations
- Identifying Trends and Solving Crimes Using Advanced GPS Tracking Technology
- Understanding Emotional Intelligence
- Why Cyber Attacks Occur in Retail

Make sure to tune in LIVE to LPNN's interviews today recapping some of the best sessions of the conference here.

Vendor Spotlights



Using EAS Tags from Everybody?
Too Many Devices at your registers?
WG Security Products - Introduces...
The Industry's Answer

The Multi-Detacher

One Detacher - One Device - All Your Magnetic Tags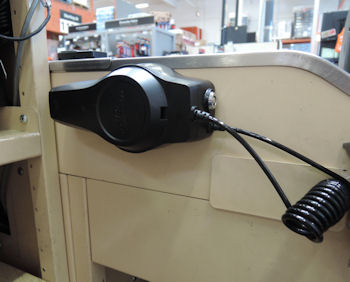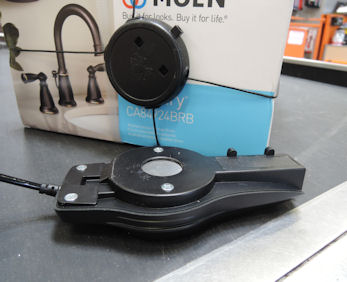 The Easiest - The Fastest - The Most Powerful
Multi-detacher in the industry
Lock It Up When Not In Use
Attractive Design - Made to Last - Virtually Unbreakable
For more information on the Multi-Detacher, contact Ed Wolfe

Be on the lookout for our New Ninja Tag and Seal Tag developments
Expanding their use and Helping you fight ORC - Wardrobing - Counterfeit Returns

Press Releases

Snaptagg: Game Changing & Innovative technology
coming to NRF Protect 2015


Boca Raton - Snaptagg is the game-changing technology the retail LP industry has been waiting for and we are proud to be introducing our product line to industry leaders at the NRF PROTECT conference 2015 in Long Beach, California!

Come see why we were the busiest booth at RILA 2015 last month in Orlando where we launched Snaptagg!

Snaptagg is a new and extremely innovative multi-functional "wire-free" self-alarming tag (10+ alarms) which solves many of today's retail pain points relating to current solutions such as wraps, acrylic lock boxes, box opening, box concealment, tag cut-out, blister package security (item cut-out), "wrap rage", blister packaging return losses, packaging design, EAS alarm response, merchandising, locked items, cable protection, ORC, online (youtube) "how-to-defeat" schemes, easy-to-obtain detachers, multi-device management, unnecessary labor cost, POS throughput, self-checkout, and much more!!!

Snaptagg's patented twist & lift design creates the right balance between store security, employee handling, and the future of retail with self-pay technology such as iPay!

Our product effectively protects items in blister packages & boxes without wires: featuring Snaptagg Cut-Out Protection, Snaptagg Booster Bag Detection, and Snaptagg Digital Locksmith coded keys.

Why Wrap! Just Snap!

Snaptagg embodies a "grow concept" so it is ready for use today on all merchandise, but also tomorrow when packages are sourced with an integrated Snaptagg base! Come see live proto-types of Snaptagg Ready products at our booth (#1465). Snaptagg will endeavor to marry the retail LP industry with the brand owners and the packaging industry to achieve impressive solutions never before seen!

Also, discover our "hybrid one key" POS solution for "wraps and snaps"!

Simple to utilize and effective against ORC!

As if this were not enough, Snaptagg converts into a cable solution. Tiny Cable solutions are high security solutions for hard goods and soft goods (fashion) and showcase protection.

Snaptagg will give LP departments the confidence to securely unlock items which will in turn unlock sales and therefore Increase Profits!

Start "Snap-tagging" today!!!

Visit us at the NRF PROTECT conference: booth #1465 near the right side FOOD/SEATING area in the back!

To book an appointment please write to sales@snaptagg.com or call us at 561-981-6278.

http://events.nrf.com/lp15/public/floorplan.aspx

Participate in our "SNAP-TAGGING CONTEST" and get a chance to win an iPad.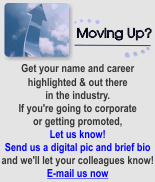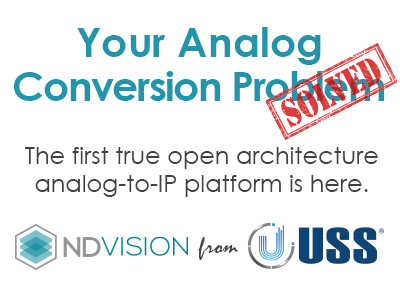 e-commerce

Sponsored by The Zellman Group
Who's Afraid of Global Fraud?
Globally, the U.S., UK, Germany and China are the big four of e-commerce-and they're set to double in size over the next three years. These markets are so significant that conservative retailers may focus their efforts on domestic markets rather than reach out to tackle the challenges of selling to a worldwide audience, or perhaps just one or two other countries with which they're most familiar. There are many businesses that are acutely aware of both the enormous benefits of going global and the inherent dangers. In particular, fear of fraud on a global level is a primary reason many retailers delay entering the global sales arena. And it's a completely rational fear. According to LexisNexis, fraud loss as a percent of revenue grew significantly in 2014 for retailers with an international aspect to their business-in fact, it grew nearly twice as much as that of domestic-only merchants. So how can e-commerce merchants reap the benefits of international growth without suffering the effects of international fraud? The answer is information. sdexec.com

Fraud is Now a $5.5B Business-Are You at Risk?
In the newer state of commerce in which an online marketplace or "platform" sits between buyers and sellers-as is the case with the likes of Airbnb, Care.com and Constant Contact-the specifics of the platform-merchant relationship will dictate who is exposed and liable. There's also a growing scenario of bad guys operating as merchants on platforms, with an aim to defraud the platforms and quickly vanish into the night, leaving the platform on the hook for all fraudulent charges. For online platforms, collusion fraud is when a fraudster creates a merchant account with a fake identity, then creates fake customers who buy from the merchant with stolen credit card numbers, and tries to pull out the money before the legitimate credit card holder ever sees or disputes the charges. Awareness of such risks is the first step in avoiding them. business.com

Apple, Google, Samsung refining pay-by-phone technology

"Fraud is not a person - it is a dynamic grouping of statistics that deviate from the norm."
Stuart B. Levine, CFI, CFCI
CEO, The Zellman Group & Zelligent


ORC News
Sponsored by Security Resources
St. Paul police sergeant receives award for helping bust stolen cellphone ring St. Paul Police Sgt. Charles Anderson is slated to received the Law Enforcement Retail Partnership Award at the National Retail Federation's annual convention in Long Beach, Calif. The award is to be presented Thursday evening. Anderson collaborated with co-winner Michael Olson, a senior Secret Service special agent, to stop a Twin Cities crime ring that ran 13 mobile phone stores as fronts for the group's criminal activities. More than 300 local, state and federal law enforcement agents contributed to the investigation, which began in 2006 and led to the indictment of 20 people for moving stolen goods across state lines. twincities.com

Third person charged in Calgary credit card skimming operation Melanie Brazeau, 28, was charged with possession of property over $5,000 in suspected proceeds of crime. She is expected to appear in court on July 29. Last week, police charged Denys Ranyuk, 32, and Dimitri Barbu, 33, with a total of 39 charges including mischief to property, mischief to data, possessing an instrument of forgery, and other fraud-related offences. Police launched an investigation after receiving reports that credit card skimming devices were being installed on gas pumps throughout the city. Investigators identified 38 stations but cautioned there may be more in the city that were affected. On June 17, police executed search warrants at a home in the 400 block of Mahogany Terrace S.E. and another in the 100 block of Silverado Boulevard S.W. Officers uncovered a credit card and identification counterfeiting lab, which included hand tools and paint to create overlays, pinpad keys, cash, a track-two data reader and encoder. calgaryherald.com

Pair jailed in Johnson Co, KS as part of large identity theft probe; arrested after bogus Best Buy purchase A man and woman from New York City are in the Johnson County Jail awaiting charges in a complex identity theft case. A man and woman from New York City are in the Johnson County Jail awaiting charges in a complex identity theft case. Police said the pair, whose names have not been released, were caught in the act at a Best Buy store in Overland Park. "They were trying to purchase cellphones and the plan using the victims' information, credit card information and even identification that was made up and their own picture that shows them as the victims," said Officer Gary Mason, of the Overland Park Police Department. Store loss prevention notified police because they think the man and woman had struck at another Best Buy store earlier, police said. Investigators said they were able to determine that some of the victims are from Rhode Island, but they're still tracking the location of others. Mason said cases like this keep fraud detectives busy. kmbc.com

Credit card fraud ring growing in Maine, New Hampshire Police are searching for at least four people suspected of being part of a growing credit card fraud ring. The CBS 13 On Your Side I-Team has confirmed there are victims of this alleged scheme to steal your money in both Maine and New Hampshire. Police say the suspects are using stolen credit and debit card numbers and then making counterfeit cards attached to real accounts. They're then accused of using the cards at grocery and drug stores to make some quick and expensive purchases. Surveillance pictures how what police say are credit card fraud suspects in action. Pictures and video show two women checking out at a Shaw's in Dover, New Hampshire, leaving the store, and driving away. wgme.com
$14,000 Shopping Spree Lands 4 in Jail
Four South Florida men are in hot water after Sarasota County Sheriff's deputies say their recent shopping sprees at the Mall at University Town Center drew attention from security officers. It seems two of the men were seen making numerous purchases with several different credit cards one day last week. Sarasota detectives began poking into the purchases, an email from the agency stated, and discovered that Capital One Bank had deemed the transactions fraudulent. On Tuesday, June 23, the men returned to the mall with two others along with them. Detectives watched as the four split up to shop separately and used various credit cards to make purchases. It was in the parking lot that deputies approached the men and conducted a search of their wallets and vehicle. That search turned up 23 credit cards that did have the men's names embossed on the front, but account numbers that didn't match the encoded financial institution information on the back strip. All told, deputies estimate the men purchased more than $14,000 worth of gift cards and items during their two-day spree. patch.com

Couple charged with Scheels theft
Two people from a Minneapolis theft ring have been charged after Scheels reported thefts in April to the Mankato Department of Public Safety. The theft was of numerous pieces of exercise equipment and watch-related items. Their value was determined to be $4,019.79, the said the criminal complaint filed in Blue Earth County District Court. mankatofreepress.com
Do you have an ORC case to share?
Share your ORC news and help the industry grow


Retail Crime News

Sponsored by NuTech National
Armed robbery suspect on loose after Family Dollar store shooting A man wanted for attempted robbery is on loose after a shooting at a northwest Harris County Family Dollar Store yesterday morning. He is believed to be armed. Harris County authorities say a man entered the store around 7:35am. He came in through a back door where workers were unloading a truck. The suspect ordered the two employees at the store inside the building and tried to tie them up. However, authorities say, a female employee struggled and the man's gun went off, striking her in the back. The other employee got away and eventually called for help. The suspect fled the scene, and got away with nothing. abc13.com
Police seek suspect after shooting outside Toronto-area café leaves two dead A brazen 8 a.m. shooting at a café north of Toronto has left two people dead, two more in hospital and police on the hunt for a suspect. The incident at Moka, an espresso and gelato bar, is one in a string of violent crimes in the neighbourhood recently. Residents speak in fearful terms of the café and its regular customers. Police received a report shortly after 8:15 a.m. on Wednesday of a shooting at the Moka café in the suburb of Woodbridge at Highway 7 and Islington Avenue. Maria Voci, 47, and 24-year-old Christopher Desimone, both of Vaughan, were pronounced dead at the scene, said Constable Andy Pattenden of York Regional Police. He said one of the wounded people had life-threatening injuries, and the other was in stable condition. Three other fatal shootings occurred within kilometres of the area last year. A man was killed in a daytime shooting outside a Regina Road café at Martin Grove Road and Highway 7. Italian prosecutors said the victim, 56-year-old Carmine Verduci, had ties to an Italy-based organized crime network. Less than two weeks later, Ritesh Thakur, 41, was gunned down outside a HomeSense near Highway 7 and Weston Road. And 36-year-old Sarhad Sadiq was shot dead outside Baggio's Café near Martin Grove and Highway 7 in June, 2014. Police have released little information about possible motives for Wednesday's shooting or any connections between the victims and the suspect. Even though the man is still at large after opening fire in a public place, police say the community is not at risk. theglobeandmail.com

91-year-old woman attacked, shot during robbery in Ocala, FL; Same people responsible for 11 robberies Police are looking for the robbers responsible for at least 11 armed robberies, including one where a 91-year-old woman was attacked and shot last weekend. The string of robberies began on March 26 at a Dollar General store on State Road 40, police said. After that, the robbers hit a Kangaroo Express, three Family Dollar stores, a Citgo station, a delivery driver, a seafood restaurant and a cleaners. "In just about every case, they've had their face covered, T-shirt wrapped around their faces. There have been cases where bandanas have been used to cover their face," Brian Young with Ocala police said. In the case of the 91-year-old woman, the victim said she told the robbers she didn't have any money, but they attacked her anyway in her home. She is expected to be OK. The suspects are described as black males, possibly in their teens. They carry revolvers and a silver-colored automatic pistol was seen in one case. wesh.com

Police: Pizza deliveryman kills alleged robber in Hollywood, 1 at large Authorities said a pizza delivery driver shot and killed a suspected robber in self-defense, early Wednesday morning. The shooting happened after midnight outside a Domino's along the 5700 block of Hollywood Boulevard. "Six shots. It's incredible, very incredible," said a witness. According to the Hollywood Police Department, two masked men believed to be armed with guns, approached the delivery driver, and in fear for his life, he pulled out a gun and fatally shot one of them. The other robber fled the scene. One of the store's managers said the employee involved is OK and did not sustain any injuries. Police continue to search for the crook's accomplice. wsvn.com
CVS stores targeted within an hour of each other, armed robber sought in Indianapolis, IN Officers with the Indianapolis Metropolitan Police Department are investigating an armed robbery and two attempted robberies of CVS stores across Indianapolis Wednesday. Police said the first store was targeted around 9 a.m. IMPD believes the suspect then targeted two other CVS stories within almost an hour of each other. Police arrested Jensen Gayden, 18 years old, at the Walgreens pharmacy at 30th and Kessler, where they say he had made another robbery attempt. Gayden was apprehended after a short foot chase and was found with a loaded gun and the same robbery note he'd used to demand narcotics earlier in the day. cbs4indy.com

East Peoria, IL Target employee accused in theft ploy A woman told police she was in danger if she refused to use her job as an East Peoria clothing store employee to help a customer steal from the store. Sierra Jordan's claim didn't convince prosecutors. She was charged this week with stealing $830 in cash and clothing from the Target store. Jordan, 24, of Peoria, actually worked with two other women posing as customers at least five times last month in a ruse to commit the thefts, according to a prosecutor's court affidavit. The tricks were revealed by an audit of the cash registers that Jordan operated and subsequent review of store security video taken between May 12 and 16, the affidavit stated. When the same two unidentified women came to Jordan's checkout line, Jordan did not scan some of the items they presented for purchase. She also handed the women more money from the register than they gave her for the items they did purchase, the affidavit stated. Jordan ran from the store on May 21 after a manager questioned her about the alleged thefts, the affidavit stated. Two days later she told police that she had struck a woman's car in a Peoria tavern's parking lot. She said the woman later found her at the store and told her "she would be sorry" if she didn't comply with the woman's demand to give her money from the store's registers, the affidavit stated. Jordan was released with a notice to appear in court June 30 on a charge of felony theft. pekintimes.com

New York man arrested for multiple credit card fraud charges in New Orleans Detectives with Louisiana State Police's Bureau of Investigations Gaming Division have arrested a New York man for multiple counts of credit card fraud after he was found to be the ring leader of a large criminal fraud organization. Jorge Mejia, 30, was extradited to New Orleans, Tuesday, after he was issued a Governor's Warrant on Racketeering Charges. According to police, the investigation began in December 2012 when police learned that multiple individuals walked into Harrah's Casino with stolen information to withdraw thousands of dollars from casino tellers and ATM's. After further investigation, police arrested 11 individuals involved after detectives identified Mejia as the ring leader. Mejia's charges include: theft in the amount of $46,694.85, 27 counts of possession of fraudulent documents for identification, 27 counts of forgery and 27 counts of monetary instrument abuse. Police say that detectives learned that Mejia instructed members of the group to steal account information from people in New York parking garages and nightclubs. The information was then placed on fraudulent credit cards and used for cash advances in multiple cities in America, including New Orleans. The profits from those transactions would then go to Mejia. The investigation into the incident continues. Louisiana State Police are working with the New Jersey Casino Prosecution Bureau, the Bronx New York District Attorney's Office and other agencies in an effort to expand the investigation. Police say that there may be additional charges in the case. fox8live.com

Wichita Dollar General fire damage estimated at $400K A fire that heavily damaged a southwest Wichita Dollar General store near Pawnee and Meridian Tuesday was intentionally set by three kids. According to the Wichita Fire Department, the kids were told to leave the store and started the fire outside near some cardboard boxes and propane tanks. The kids ran off. Store employees were notified of the fire by the Sonic next door. Nearly 70 firefighters responded to battle the two-alarm blaze. Damage to the store is estimated at $400,000. The juveniles face possible charges of aggravated arson and aggravated battery. They haven't been arrested. ksn.com

Texas law sets felony Cargo Theft rule
Cargo thieves in Texas will soon face stiff punishment for their crime. Gov. Greg Abbott signed into law a bill to establish the theft of truck, rail or container cargo as a specific offense and to impose escalating fines and punishment based on the value of goods. Previously SB1828, the new law takes effect Sept. 1. Sen. Judith Zaffirini, D-Laredo, has said that cargo theft by organized crime rings has become a very serious problem in the state, as well as nationwide. She put the losses to the state at $23 million between 2012 and 2014. During discussion on the Senate floor, Zaffirini told lawmakers that cargo theft is a growing problem nationwide accounting for an estimated loss of $10 billion to $25 billion per year. landlinemag.com


Sparks PD Looking for Man Using Counterfeit Credit Card Sparks police are looking for a man who used a counterfeit credit card three times in one day. June 3, 2015, the man seen in the attached Walgreens surveillance photos bought items at three Sparks locations using stolen credit card information. He bought at the Kmart at 2125 Oddie Boulevard, Walgreen's at 2299 Oddie Boulevard, and a 7-Eleven. All transactions occurred within hours of each other. The card information belongs to a woman from another state who still has her card with her. The counterfeit card has her information on it. The total loss amounted to more than $600. kolotv.com

Homewood, AL police looking for identity theft suspect Homewood police need your help finding a woman accused of identity theft. Authorties said the woman is a white female with a fake Alabama driver's license. The woman, who always wears a hat, has been seen in Victoria's Secret and The Buckle at the Riverchase Galleria, Trussville and University Mall in Tuscaloosa. Police said she has stolen at least two identities, obtained fraudulent loans, several fraudulent retail accounts and is traveling between Tuscaloosa and the Birmingham area. myfoxal.com
UK: Jewelry store raid caught on CCTV

Fred Meyer Jewelers in Beaverton, WA hit with a Grab and Run; merchandise valued at $2,395.00

Kay Jewelers in the Emerald Square Mall, North Attleboro, MA hit with a Grab and Run; merchandise valued at $7200.00

Phillipsburg Dollar General employee facing theft charges


Robberies and Burglaries
● Advance America - St Charles, MO - Armed Robbery
● Big Red - Pine Bluff, AR - Armed Robbery/ Shooting
● Check 'N Go - Wyoming, MI - Armed Robbery
● Circle K - Columbus, IN - Armed Robbery
● Circle K - Oxnard, CA - Armed Robbery
● CVS - Indianapolis, IN - Robbery
● Discount Beer Outlet - Orange Co, FL - Armed Robbery
● Dollar General - Port Richey, FL - Armed Robbery
● Family Dollar - Houston, TX- Armed Robbery/ Shooting
● Harley Davidson - Newfoundland, CN - Burglary
● Kum and Go - Council Bluffs, IA - Burglary
● On The Go Convenience Store - Coventry, CT - Robbery
● Papa Murphy's - Middleton, WI - Armed Robbery
● Pick n Save - Milwaukee, WI - Armed Robbery
● QuikTrip - Tulsa, OK - Shooting
● Quik Trip - Mesquite, TX - Armed Robbery
● Shoppers Drug Mart - Barrie, Canada - Robbery
● Sneakers - Columbus, OH - Armed Robbery
● Walmart (Liquor) - Sanford, FL - Armed Robbery
● 7-Eleven - Shawnee, KS - Armed Robbery


Featured Job Listings
Sponsored by NuTech National
Feature Your Job Here For 30 Days -
70% Aren't On the Boards
NEW TODAY Director Fraud & ORC
Lowe's
Mooresville, NC
Lowe's
VP of Security
Comcast
Philadelphia, PA
Comcast
Senior Dir Safety/Food Safety/Hazmat
Sears
Hoffman Estates, IL
Sears Holdings Corp
LP Director
Goodwill Industries of the Chesapeake, Inc
Baltimore, MD
Goodwill Industries of the Chesapeake, Inc
Director of LP
A'gaci
San Antonio, TX
A'gaci
Director of LP
Lane Bryant
Columbus, OH
LinkedIn
Director of LP
PacSun
Anaheim, CA
PacSun
Director of AP, Corporate
Dollar General
Nashville, TN
Dollar General
VP Supply Chain, LP & Safety
Ross Stores
Ft. Mill, SC
Ross Stores
Dir, Pharmacy LP
Rite Aid
Camp Hill, PA
Rite Aid
Reg Dir AP
Saks Fifth Ave
New York, NY
Saks Fifth Ave
LP Corporate Sr Mgr
JC Penney
Dallas, TX
JC Penney
Corporate LP Mgr
St. John Knits
Irvine, CA
St. John Knits
Mgr, Corp Security & LP
Canadian Tire
Oakville, ON
Canadian Tire
District LP Mgr
Dick's Sporting Goods
Phoenix, AZ
Dick's Sporting Goods
LP Mgr
Dick's Sporting Goods
Wheaton, MD
Dick's Sporting Goods
Regional LP Mgr
Family Dollar
Milwaukee, WI
Family Dollar
Multi Unit LP Mgr
The Great Atlantic & Pacific Tea Co.
New York City
The Great Atlantic & Pacific Tea Co.
LP Specialist
Alb/Sfy Company
Baton Rouge, LA
Alb/Sfy Company
Implementation Expert/Project Mgr
LP Software
Worth, IL
LP Software
Sales Representative
NuTech National
Maitland, FL
NuTech National

Limited Time Only - Post Your Multi-Unit LP jobs for FREE - Learn More Here

Daily Job Alerts


Appearing One Day Only
View our Internet Jobs Archives here
AP Manager
Home Depot
Phoenix, AZ
Home Depot
Store AP Manager
Home Depot
Linden, NJ
Home Depot
Store AP Manager
Home Depot
Santa Fe, NM
Home Depot
Safety & Security Team Lead
IKEA
Brooklyn, NY
IKEA
LP Specialist
Kroger
Cypress, TX
Kroger
AP Manager in Training
Walmart
Cherry Hill, NJ
Wal-Mart
AP Manager in Training
Walmart
St. Charles, MO
Wal-Mart
AP Manager in Training
Walmart
Osceola, AR
Wal-Mart
AP Manager in Training
Walmart
Bastrop, TX
Wal-Mart
AP Manager
Sam's Club
Catonsville Baltimore, MD
Wal-Mart
Program Mgr Asset & Profit Protection
Sears
Hoffman Estates, IL
Sears Holdings Corp
Mgr Shrink Operations
Sears
Hoffman Estates, IL
Sears Holdings Corp
LP Manager
Kmart
Santa Rosa, CA
Sears Holdings Corp
LP Manager Hrly
Sears
Plano, TX
Sears Holdings Corp
Regional LP Manager
Carmax
Richmond, VA
Carmax
District LP Manager
H&M
Orlando, FL
H&M



Home of the Industry's Original
On the Move

Bill Wagner, CFI was promoted to Regional Vice President Stores N. Carolina, S. Carolina for Burlington Stores.
Ryan Mangan was named District Asset Protection Manager for Sports Authority.

Post Your New Job or Promotion!
See all the Industry Movement

Your Career
Sponsor this section of the Daily
The Best Bosses Aren't Bossy
We may think that to be a leader or manager, we have to be "bossy" but that's not the case at all. Overmanaging is one of the most common problems of management and can lead to a decline in productivity. Here are some management traits you want to avoid. Focus on the positive

5 Tips to Grow Engaged and Empowered Employees In most companies the reign of "yes man" is over. Leaders need an engaged workforce who is empowered to ask questions and take ownership in the successes they help build. Build a high-performing team with these five tips. Help them improve

25 Real Teamwork Tips for Managers
Having a cohesive and strong team will allow you to complete projects efficiently and with little hassle. While the road to a strong team is rough at first, addressing teamwork problems before they come up can make the process easier. Here are tips on how to get your team together. Know every member

5 Tips on How to Talk Like A Boss
Not only are there tips on how to find an effective management style for yourself, but top leaders don't talk like your typical employee either. There is a certain confidence and clarity when leaders speak that can motivate and inspire those present. Here are some speaking tips from the greats. No "um's"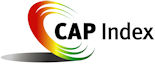 Tip of the Day
Sponsored by Vector Security
As many of us speed through our days and work hard to accomplish our objectives, oftentimes the one thing that suffers is our active listening skills. These skills are important if we expect to truly change behavior or direction as quickly as today's pace requires. Active listening is difficult for some and requires an individual to hear things they may not be open to hearing or just hearing things that aren't said because oftentimes it isn't what's said that's important, it's what isn't said that can mean the most. Hearing that usually takes place upon reflection because most of us aren't intellectually fast enough to respond instantaneously. Active listening is a tool and a skill that can help an executive every day. It merely requires the thought and the practice.

Just a Thought,
Gus





Upcoming Events
---
Recruiting?
Get your job e-mailed to everyone... everyday
Post on our Featured Jobs Board!
Reach your target audience in 2015 every day!
Request our 2015 Media Kit
update account / change e-mail
unsubscribe FEEDBACK
www.downing-downing.com

Advertise With The D&D Daily




36615 Vine Street, Suite 103
Willoughby, OH 44094
440.942.0671
copyright 2009-2019
all rights reserved globally