The D&D Daily Mobile Edition
June 26,

2015



The LP Industry's #1 News Source - Informing, Educating and Instilling a sense of community





Dan Doyle, Chief Human Resources Officer, Beall's, Inc.
His story, advice and vision of tomorrow's successful LP executive profile


Newly inducted into the NRF's honorary "Ring of Excellence," Dan Doyle, Chief Human Resources Officer at Beall's Inc., provides his vision of leadership as a 25+ year veteran of the LP industry. Describing loss prevention, at its core, as a "people business," Dan talks about the difference between passion and emotion and how maintaining an even keel helps one navigate the unpredictable nature of the retail business.
---
Joan Manson, VP of LP, Benefits, Payroll & Legal for The Container Store and Chair of the NRF's Women in Loss Prevention Caucus Committee, sits down with Joe LaRocca to talk about the history of the Caucus and its mission to help grow and develop the presence of women in the LP field. With an annual meeting at the NRF Show, quarterly conference calls with industry leaders and a highly successful mentoring program, the Women in LP Caucus offers countless opportunities for networking and professional development to both men and women alike.
Solution Providers, have a video or commercial you want to publish? Contact us.

The Daily and LPNN Did it again!

'Live in Long Beach' Recap
"Live in Long Beach" at the NRF Protect Show was a huge success! Thanks to everyone who tuned into the 6-hour broadcast online throughout the day and everyone who stopped by in person at the Long Beach Convention Center to check out all the fun. A special thank you to our sponsor partners who helped make the event possible and to our long list of wonderful speakers who provided great insight and information about current trends and topics in today's retail loss prevention industry! And of course a special shout out to our two MCs, Joe LaRocca and Amber Bradley, who brought their usual charm and energy that everyone loves so well. Check out some of the pictures from last night's event and stay tuned to the D&D Daily over the coming weeks and months, as we re-broadcast each episode in order from the LP industry's one and only LIVE digital fast-break webcast!
News Brief
Sponsored by WG Security Products, Inc.
The Intersection of Innovation and Asset Protection "Every act of creation is first an act of destruction." Pablo Picasso's timeless quote can artfully be tied to many innovations that have recently swept across the retail industry. But these disruptions bring as many opportunities as risks across all areas of an organization. It was with this idea that Alec Ross kicked off NRF PROTECT. Seeing parallels to retail in his experience as a senior advisor for innovation at the U.S. State Department, Ross noted that the intersection of technology and security helped to create a system that encrypted SMS text messages for anyone in Mexico to safely and anonymously report crime directly to trusted officials. The result was an uptick in crime being reported and the eventual capture of high-ranking leaders in the Mexican cartel. The common denominator in this example and for retailers, Ross stressed, is people. Nearly 90 percent of all security incidents across the top four incidents identified in the Verizon 2015 Data Breach Investigations Report came back to people, not systems.

Loss prevention can and should play an integral role in driving strategic initiatives around technology. Scott Draher, director of loss prevention process and strategy for Lowe's Companies, and Kris Douglas, business relationship manager, discussed how Lowe's collaborates to stay ahead as new technology emerges. Douglas represents the IT department inside Lowe's, a business unit Draher admitted his team used to be wary of working with. But strengthening this relationship has opened more in-roads, making it easier to utilize information found in video surveillance - a traditional loss prevention tool - into actionable insights. Traffic patterns and insights on customer engagement have helped teams perform more efficiently at the store level. This efficiency ties back to the challenge of optimizing its stores as a major distribution channel and embracing the Internet of Things. Many loss prevention processes and systems have been integral to tackling the opportunities and risks that come with initiatives like flexible fulfillment. The same approach has also helped Lowe's stay innovative. "If we don't keep up with the rapid rate of change we're going to be left behind," Douglas said. Keeping up is a tall order as the waves of change keep getting bigger. It could come back to integrating loss prevention people and perspectives across the organization that gives retailers the best chance to effectively embrace technology, and ultimately, protect. nrf.com

Five steps to advance your LP career
The quickly evolving retail landscape is fertile ground for driven and ambitious professionals. But retail employees need more than ambition to move up the corporate ladder, especially in the demanding field of loss prevention. Two industry veterans from Office Depot, Kevin Ach, senior director of retail LP and safety, and John Voytilla, vice president of global loss prevention, shared some career advancement tips with attendees at the NRF PROTECT Loss Prevention Conference this week. While the two leaders addressed peers in loss prevention, these tips are great reminders for anyone looking to take their professional life up a notch.

● Make a plan and write it down.
● Find a mentor - and be one.
● Build and expand your network.
● Differentiate yourself.
● Don't stop learning. nrf.com
Survey: Most retail returns are preventable
A research report from retail analyst firm IHL Group, commissioned by OrderDynamics, "Retailers and the Ghost Economy: The Haunting of Returns," finds that quality problems/product defects are the leading cause of retail returns. The report shows quality and defect issues account for $162 billion in returns worldwide, representing one in four retail returns and 1.1% of total retail sales worldwide. Sizing issues plague the retail apparel market, with more than $62 billion in global returns. In all, the survey indicated that up to half of all retail returns are at least partially "preventable."

According to IHL's research, the leading causes of retail returns are:

1. Defective/poor quality: $162 billion
2. Bought wrong item: $99.3 billion
3. Buyer's remorse: $88.7 billion
4. Better price elsewhere: $83.4 billion
5. Gift returns: $64.1 billion
6. Wrong sizing on item: $62.4 billion
7. Return fraud: $28.2 billion
8. Didn't match online description: $6.1 billion
9. Late delivery of items: $4.6 billion
10. All other reasons: $43.8 billion
Total: $642.6 billion
retailingtoday.com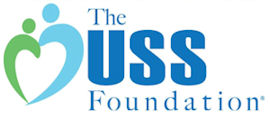 Record-Breaking Attendance at the USS Foundation's Charity Golf Tournament
With 96 participants at this year's Seventh Annual Charity Golf Tournament, the USS Foundation broke its own attendance record. Held on June 23 at the world-famous Trump National Golf Club in Los Angeles, the event raised over $50,000 for disadvantaged children, preliminary data shows.

"We had representatives from some of the nation's top retail and LP companies participate at this year's event," said Denise Canfield, executive vice president of USS and secretary of the USS Foundation. "The weather was wonderful; the course by the ocean was spectacular; and everyone had such a great time."

The proceeds from the tournament will benefit the programs of the USS Foundation and the National Center for Missing and Exploited Children. The top sponsors this year were LP Magazine; Contact, Inc.; LP Jobs; and Stanley Security.

The USS Foundation is a non-profit organization dedicated to helping children in need. It is known for its Adopt-a-Bike program; holiday meals for low-income families; and visits to children recovering from serious illnesses.

Photos from the event are being posted at the USS Foundation's Facebook page: https://www.facebook.com/ussfoundation.org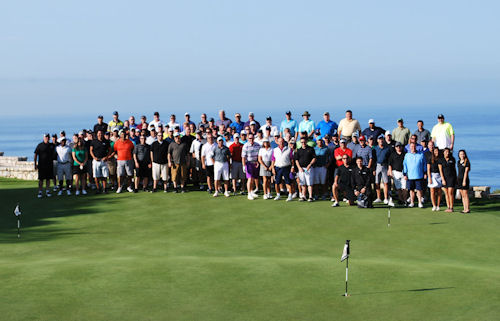 Canadian property owners struggle to find foreign retailers in wake of Target exit The departure of discounter Target Corp. and a raft of other retailers from Canada leaves landlords with plenty of space to fill at a time when many merchants are downsizing amid the rise of e-commerce. In all, an estimated 21 million square feet of retail real estate will be vacant this year - almost three times the amount of new retail development that comes on the market annually, John Crombie, senior vice-president of retail leasing at property manager Triovest Realty Advisors, said on Wednesday. Property owners are racing to find replacements for Target and other retailers that have abandoned their stores in Canada, feeling the heat of a fast-changing market and rising digital sales. Landlords feel the pressure to invest in finding new retail tenants and redesigning their empty space, an effort that can take years and reshape many malls. theglobeandmail.com

President's Choice and Save-On-Foods among brands Canadians trust most President's Choice and Shoppers Drug Mart are earning trust from their customers, but Canadians are still the most loyal to their Tim Hortons coffee fix. The Peter B. Gustavson School of Business at the University of Victoria has launched its first national analysis of what corporate and products brands are most trusted by Canadians. A sample of 3,125 Canadians ranked 249 corporate and product brands in 22 industries. Brands were judged based on value, quality, social equity, brand energy and brand trust. As it turns out, Canadians are more apt to trust homegrown brands. Tim Hortons, President's Choice and Shoppers Drug Mart topped the list, followed by Google and Canadian Tire. Food manufacturers Kraft Foods, Campbell Soup Company and Heinz also broke the top ten most-trusted brands. canadiangrocer.com

Sobeys to cut 1,300 jobs as it streamlines distribution operations Sobeys Inc. is preparing to shave 1,300 jobs in the wake of its takeover of Safeway Canada as the country's second-largest grocer looks to consolidate its distribution and office operations and cut costs. The retailer is closing three of its distribution centres and launching a new one as well as an expanded one in the next couple of years, Marc Poulin, chief executive officer of parent Empire Co. Ltd., told analysts on Thursday. theglobeandmail.com

Is the Staples and Office Depot Merger Really at Risk? Why investors have to be concerned here is that the office supplies space already saw consolidation when Office Depot acquired OfficeMax. Now the move is to push three top office supplies stores into one. There is a stronger argument than ever now that they will not dominate the office supplies space. Amazon and many online-only sources have been a constant irritant to these companies. Drugstores, big-box retailers, grocery stores, private chains, Best Buy and tech retailers, and giant destinations like Target and Wal-Mart have all eaten into the office supplies space for more than two decades. Still, there are some extra risks now in this merger. This means that there will be no Easy Button today. Now investors in both companies will have to decide how they feel about the fiscal profitability of two less profitable cut-throat competitors forced against each other. 247wallst.com

RadioShack Working On 'Peace Treaty' To Aid Ch. 11 Exit A Delaware bankruptcy judge on Thursday allowed the RadioShack Corp. estate to move forward on its strategy to solicit votes for its proposed Chapter 11 plan after hearing that the debtor is working on what it called a "broad peace treaty" to resolve lingering disputes in the case. During a hearing in Wilmington, RadioShack attorney Gregory M. Gordon of Jones Day said that the debtor and creditor Salus Capital Partners LLC have agreed to stand down for the moment in a fight to have what remains to be done in the iconic retailer's bankruptcy estate case converted into a Chapter 7 liquidation proceeding, in the hopes that several sides still fighting might be able to resolve their differences. "At least for now, we're going to put litigation aside and try to come to some sort of consensual agreement," Gordon told U.S. Bankruptcy Judge Brendan L. Shannon. law360.com

Bed Bath & Beyond misses Q1 profit, same-store sales Net earnings dropped 18% to $158.5 million from $187.1 million, with increased selling, general and administrative (SG&A) and interest expenses offsetting higher gross profit. Net sales totaled $2.74 billion, an increase of 3% from $2.66 billion. Same-store sales increased by 2.2%, including the negative impact of Canadian currency fluctuation. chainstoreage.com

Hundreds More NFL Counterfeit Sites Ordered To Shut Down

Lululemon Recalls 300K Tops For Hazardous Draw Cords

CVS President on how a tobacco-free CVS plans to make up $2B in lost revenue

Amazon's New 'Treasure Truck' Will Sell One Discounted Item Daily

Ikea plans new form of expansion in the UK
All the news - One place - One Source - One Time
The D&D Daily respects your time
& doesn't filter retail's reality
Report Your News!
(content subject to approval)




Cyber-extortionists tend to be liars
The good news about cyber criminals who go in for extortion is that they also tend to be liars. The bad news -- they're extremely difficult to catch. Wade Woolwine, manager of strategic services at Rapid7, has dealt with his share of blackmailers who steal sensitive data from enterprises and then hold it for ransom. About a quarter of the time, the customer caves in and pays the ransom, typically between $10,000 and $25,000. In return, the blackmailers promise to delete the data they stole. Of course, there's no guarantee that the blackmailers will actually do that. The other three quarters of the victims don't pay up. Some investigate first, and decide that the hackers don't actually have the data that they claim to have. Others just decide not to deal with the criminals. Plus, if it's personally identifiable information that gets stolen, it still counts as a data breach whether a company pays up or not. No regular is going to take a criminal's word for it that they've deleted the data. In either case, the blackmailers haven't followed through with their promises to expose the data. csoonline.com

Common cybersecurity myths debunked
One of the greatest challenges for organizations attempting to address cybersecurity risks is the number of fundamental security myths that cause organizations to incorrectly assess threats, misallocate resources, and set inappropriate goals. Dispelling those myths is key to developing a sophisticated, appropriate approach to information security.

MYTH #1: "IT'S ALL ABOUT THE DATA." All too frequently, "security" is thought of as ensuring data cannot be accessed or used for unauthorized purposes or by unauthorized users. While this is certainly a key concern, the systems and networks on which the data resides must also be protected against attack.

MYTH #2: "IT'S ALL ABOUT PRIVACY." While protecting personal information is clearly of critical importance, other types of information assets must also be protected. It is particularly important to ensure all forms of confidential and proprietary information are protected in entering into relationships with vendors and business partners.

MYTH #3: "IT'S ALL ABOUT CONFIDENTIALITY." For data to be truly secure, it must be confidential, its integrity must be maintained, and it must be available when needed. These are the three prongs of the well-known information security acronym "CIA." "Confidentiality" means the data is protected from unauthorized access and disclosure. "Integrity" means the data can be relied upon as accurate and has not been subject to unauthorized alteration. "Availability" means the data is available for access and use when required.

MYTH #4: "TO BE A HACKER, YOU MUST BE A TECHNOLOGICAL GENIUS." Today, someone with little or no knowledge of technology can find online, easy-to-use hacking tools capable of causing substantial harm to a business. These individuals are sometimes referred to in the hacking community as "script kiddies," because they require no real hacking knowledge.

MYTH #5: "I CAN ACHIEVE 100 PERCENT SECURITY." Both laws and industry practices require businesses to do what is "reasonable." Complete security is not required or even realistic. Studies show that it would require businesses to increase overall security budgets nine-fold to address just 95 percent of the threats. csoonline.com

Best Practices for Mobile Device Data Security
Mobile devices, and by extension the data stored on and transmitted by them, are uniquely vulnerable. First, by their very nature, mobile devices are more easily lost or stolen than computers. Second, because they rely on wireless connections, data transmitted by mobile devices is more vulnerable to undetected interception while in transit. If a mobile device is lost and not properly secured, it is relatively easy for bad actors to gain access to the device and the data stored on it, including emails and their attachments. Additionally, scams to intercept wireless data transmissions are all too common. This combination of factors-countless devices storing and transmitting vast and valuable data, vulnerability to infiltration, and a mosaic of regulation-makes mobile device security a crucial area for any business. To protect data stored on mobile devices, consider implementing the following recommendations.

● Physically encrypt mobile devices.
● Strong passwords still are important.
● Have a plan for lost devices.
● Separate personal from work.
● Maintain control of settings.
● Train employees to minimize risk of physical loss.
● Do not use free public WiFi.
● Encrypt email.
● Do not text sensitive data. thelegalintelligencer.com

Stolen Government Log-ins Available All Over the Web CIA-backed company Recorded Future says that stolen government log-ins are cropping up all over the web, with possible exposures of login credentials for 47 United States government agencies across 89 unique domains. The company's Web Intelligence Engine has found that as of early 2015, 12 of these agencies, including the Departments of State and Energy, allowed some of their users access to computer networks with no form of two-factor authentication. The fundamental problem here is government employees are using a combination of their email and a weak password for login credentials. Hackers are finding the former and breaking the latter. That's why that all it takes is one successful phishing email to compromise an organization. infosecurity-magazine.com

Major data protection changes are looming - but survey shows almost 1 in 5 in retail sector are unaware

Vendor claims these three steps will prevent data breaches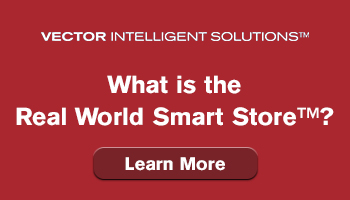 Vendor Spotlights


\USS Officially Launches its Much-Anticipated NDVision Platform for Analog-to-IP Conversion
LONG BEACH, Calif., (June 24, 2015) - On the first day of NRF Protect conference, USS unveiled its brand new open-architecture platform that promises to bridge the gap between analog and IP video quicker, cheaper and easier than ever before. Dubbed NDVision-short for New Digital Vision-the new platform is built on open architecture, giving LP teams unprecedented flexibility in analog-to-IP conversion.

"NDVision enables LP teams to keep their analog cameras, existing cabling and other infrastructure," said Gerald Becker, USS' vice president for Physical Security, "and still take advantage of rich feature sets of IP systems. NDVision greatly simplifies the migration to IP by eliminating the need for multiple pieces of hardware, such as video encoders, network switches and separate video recorders. All these functions are now combined into one unit, which offers savings of between 30% and 48% over other solutions currently available."

According to Becker, NDVision's biggest advantage is open architecture: it works with multiple VMS platforms without locking customers into any particular proprietary technology. NDVision is initially available for 8- and 16-camera systems, with the 32-camera solution becoming available soon.

More information can be obtained on USS' NDVision minisite: www.NDVision.com.

About USS:

USS is the largest privately held loss prevention company in the U.S. The company's mission is to use advanced technology to help its customers combat theft and run their businesses more efficiently. While USS is best known for its Electronic Article Surveillance (EAS) tags and systems, the company is also a leading integrator of video surveillance systems, access control systems, and radio frequency identification (RFID) systems. USS has over 100 patents issued and pending, which testify to the company's spirit of innovation.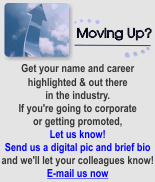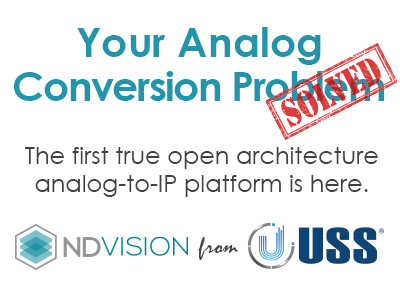 e-commerce

Sponsored by The Zellman Group
Fraud-Prevention Best Practices For Online Merchants To Use For 2015 Holiday Season With the 2015 holiday shopping season less than five months away, now is the time for merchants to prepare to effectively protect themselves and their customers during the busiest time of the year. Experian shares five fraud-prevention best practices for a stronger 2015 holiday sales cycle:

● Avoid one-size-fits-all approaches - Many online merchants make a general temporary adjustment to loosen fraud-prevention rules, supplementing with additional manual reviews to accommodate the increased holiday volume. Not only does this increase operational costs for the business, but it also translates to an insult rate (falsely identifying good customers) of 29 percent to address a 0.9 percent problem. This is a significant imbalance. By leveraging the right fraud-prevention measures at the right time, you'll see increased and sustainable top-line growth.

● Make your customer data work for you across the business - While many risk teams already use internal customer data to improve fraud detection, the explosion of channels and devices means there are other data sets across the enterprise that can be leveraged effectively to maintain visibility and authenticate identities across the digital ecosystem. Further, by establishing and maintaining a single, persistent customer view, companies benefit from additional, actionable insights throughout the customer journey.

● Bring fraud and marketing efforts together - Although this is not an obvious combination at first glance, this relationship can be one of the most powerful in the enterprise. Together, fraud and marketing teams can help the top line and the bottom line by preventing bad transactions without impacting the customer experience. These groups should jointly review past holiday performance in terms of both top-line growth (i.e., successful campaigns) and successful risk strategies that complement those growth objectives and use the insight to form future strategies.

● Establish a dedicated team responsible for the customer experience - Several of our financial services clients are reporting notable success with digital groups. These teams are responsible for bringing together marketing, risk and consumer experience experts to create and maintain a directional and strategic customer purview across channels. Formalizing the sharing of data, processes and best practices among these traditionally siloed departments is a way to process more customers while reviewing fewer transactions, catching more fraud and providing a hassle-free customer experience.

● Stay ahead of evolving market conditions - There are some things that are out of retailers' control, such as the impending October 2015 EMV rollout in the United States. While most point-of-sale transactions will be vastly safer and more secure as a result of the rollout, we have seen card-not-present fraud rise in Europe, where EMV already is in place. Being aware and having a plan to react quickly to the ever-changing fraud landscape can significantly increase the chances of thwarting criminals and keeping businesses safe. businesswire.com

Virtual reality sweeps shoppers into new retail dimension Virtual reality, the panoramic technology with roots in gaming, is being adapted for retail consumers within the next year, aiming to pair the ease of e-commerce with the thrill of real-life shopping. While no retailers have yet announced a virtual storefront, developers are experimenting with experiences that shoppers could enter with devices such as Google Inc's Cardboard or Facebook Inc's Oculus Rift. To interest customers, Slobin said virtual reality will have to offer an experience over and above what shoppers can do within a physical store or on an e-commerce website. indiatimes.com

Alibaba going mobile to reach consumers no matter where they're shopping

"Fraud is not a person - it is a dynamic grouping of statistics that deviate from the norm."
Stuart B. Levine, CFI, CFCI
CEO, The Zellman Group & Zelligent

ORC News
Sponsored by Security Resources
Surrey RCMP investigate $350,000 Credit Card Cloaning Operation Surrey RCMP's Economic Crime Unit has charged a Surrey man and Delta woman accused of defrauding credit card companies of nearly $350,000.Dean Gallo, 32, of Surrey and Hannah Denman, 26, of Delta, are charged with fraud over $5,000 and possession of credit card data. Gallo has also been charged with possession of a firearm, and possession of a firearm while prohibited. Gallo remains in custody but Denman has been released on bail.The investigation started on April 8 after a bank reported to police that one of their customer's credit card accounts was compromised. Surrey RCMP's ECU on April 20 searched two residences, one in the 12500-block of97th Avenue in Whalley and the other in the 13900-block of 74th Avenue in Newton, as well as a rented mail box. They seized $20,000 in property including a $10,000 bicycle, several computers, furniture and rare coins. Cpl. Scotty Schumann said the computers had hundreds of credit card profiles on them. Also seized were 250 stolen credit cards, 450 pieces of mail stolen from Surrey, Richmond and New Westminster, and a loaded shotgun. thenownewspaper.com


Woman stole more than $50k in PayPal gift cards Hamilton County Prosecutor Joe Deters is crediting the quick action of Walgreens employees and police with the apprehension of a California woman stealing more than $50,000 in PayPal gift cards with fraudulent debit cards. Allison Spadafore, 30, faces more than 30 years in prison if found guilty of a 66-count indictment announced Monday that includes 45 counts of identity fraud, 15 counts of criminal tools, two counts of money laundering and two counts of misuse of a credit card. She is accused of going to the Walgreens in Evendale June 10 and trying to buy some PayPal gift cards with a fraudulent debit card. The Walgreens clerk noticed some discrepancies and alerted her store manager. Spadafore ran from the store, but the Walgreen employees got her license plate number and alerted police. Spadafore drove to the Walgreens in neighboring Blue Ash but, before she could enter the store, Blue Ash police apprehended her. Evendale police launched an investigation and said Spadafore had stolen identity information in her possession or under her control belonging to about 40 different people. fox19.com

Ex-Best Buy employee accused of stealing $20K worth of phones, iPads from Atlanta store A former employee of Best Buy admitted to authorities that he stole more than $20,000 worth of items while on the job, according to Alpharetta police. "It appears he would steal from the store, take the cell phone item to his vehicle and just leave it until he got off work," Officer George Gordon told Channel 2 Action News. Juan Fernando Orozco, of Roswell, was charged with theft by taking, Fulton County jail records showed. Store management became suspicious of Orozco, who was under surveillance much like customers in the store, Gordon said. "He admitted to the theft, but more shockingly, he came completely clean at that point, and stated he'd been stealing a number of cell phones for about a 90-day period," Gordon said. Investigators believe Orozco sold the phone and iPads on Craigslist. securityinfowatch.com

Police bust retail theft ring operating in NWI and Illinois Six people have been charged in a retail theft ring uncovered by a Hobart police detective, police said. Hilario Torres, 40, Nicolas Crider, 20, and Eugene Havill, 39, all of East Chicago; Quinn Robinson, 40, and Marquis Martin, 38, both of Gary; and Adrian Newman, 18, of Hammond, are accused of stealing thousands of dollars in merchandise between April and June from stores in Northwest Indiana and Illinois, Hobart police said. "The case began to unravel when Detective (Nicholas) Wardip was initially assigned a theft case from a retailer, located in Hobart," Gonzales said. Wardrip matched surveillance images in that case with images from other thefts in Hobart. An informant was developed through an assisting agency, and the six defendants were identified as suspects, Gonzales said. The theft ring mainly targeted electronics and handbags and operated as a group, Gonzales said. nwitimes.com

2 women arrested in retail fraud case
Two Texas women were arrested Wednesday on charges of fraud after Boise Police Department discovered 424 counterfeit and fraudulently purchased credit and gift cards. This is the largest number of counterfeit credit cards recovered in a retail fraud case, according to BPD. Police began looking into the incident Tuesday when retail store employees notified them of "red flags," according to BPD. The suspects were arrested at the Boise Airport around 1 p.m. Wednesday, and police believe they had been in the Treasure Valley with the scheme since Monday. Upon their arrest police found the suspects with a package of items prepared to be mailed out of state, police said. idahostatesman.com
Police Asking For Help Identifying WV Mall Theft Suspects Police are asking for the public's assistance in identifying four women they said stole thousands of dollars worth of merchandise from a store in the Huntington Mall and maced a manager while fleeing. The Barboursville Police Department said it happened about 8 p.m. Monday at Buckle. Police said the four women walked into the store, grabbed about $5,000 worth of jeans and fled. Police said a manager chased them and one of the women maced him in the eyes. Police believe the women might be from the Charleston area. wchstv.com
Do you have an ORC case to share?
Share your ORC news and help the industry grow


Retail Crime News

Sponsored by NuTech National
Hoover, AL PD arrests man for using stolen credit cards The Hoover Police Department has arrested a man for using "skimming" devices to steal multiple credit cards in the area. Captain Gregg Rector says 31-year old Yordis Rodriguez-Martinez of Doraville, Georgia is charged with trafficking in stolen identities. Rector says the suspect had 23 credit cards in his possession when officers arrested him on Sunday at the Walmart on John Hawkins Parkway. Police say Walmart employees recognized Rodriguez-Martinez, who is known for using stolen credit cards. Detectives say the stolen credit cards contained the identities of multiple people and were stolen through gas pump "skimming" devices. Investigators say these devices are commonly placed on ATM's and gas pumps. Authorities say they believe he is tied to a larger identity theft ring in Georgia. wvtm13.com
Man leads police on chase after theft from Alexandria, LA store
A Lafayette man led police on a chase Thursday after allegedly stealing a gas grill from an Alexandria Walmart, according to a release. Alexandria police were sent to the store on North Mall Drive about theft, learning that a man in a white truck had left with the grill. Not long after, an officer spotted the truck run a stop sign at Chester and Hill streets and tried to stop the driver, 45-year-old Harold Jones Jr. Jones "led the officers on a high-speed chase through several blocks," reads the release. The chase ended when he hit two utility poles and a fire hydrant. Jones then ran, which began a "lengthy chase" by several officers who were able to catch him. It was after Jones was apprehended that officers learned he was the theft suspect, according to the release. The grill was recovered from the bed of the truck. thetowntalk.com

3 suspects arrested after smash-and-grab at Sapulpa, OK Walmart, police chase; 4th suspect at large Three people were arrested early Friday after a robbery at Walmart in Sapulpa. Employees called police to report suspicious behavior after four people entered the store wearing hoodies over their faces. Police say the suspects smashed a locked cabinet and stole several Xboxes and games. As the suspects fled the scene, police say they nearly hit a responding officer and attempted to hit other police cruisers during a chase from Sapulpa to Tulsa. At one point, police say the suspects drove in traffic in the wrong direction, nearly hitting oncoming cars. Police say the suspects bailed from their vehicle. Three of the suspects were apprehended with the help of a canine unit. One of those suspects was treated for bite marks. A fourth suspect remains at large. kjrh.com

Grab-and-dash diamond ring thief caught in Plantation, police say A man who bolted from a Plantation shopping mall with a stolen diamond ring stashed the valuable piece of jewelry under a metal supply container outside, according to police. Paul Harold Paraison, 33, of Lighthouse Point, is accused of stealing the ring worth $21,600 from Macy's at the Westfield Mall about 2 p.m. Tuesday. Paraison asked the salesperson to show him the ring and as soon as he had it in his hand he ran out of the store, out of the mall and south on University Drive, according to the arrest report. A police officer caught Paraison a short time later at 1179 S. University Dr. Another officer arrived at Macy's to investigate and met with the officer who had Paraison in custody. The salesperson was able to identify Paraison as the thief, police said. sun-sentinel.com

Henrico, VA police seek man in theft of clothes worth $15,000 from Macy's Henrico police are looking for a man in connection with the theft of more than $15,000 in clothes from two area Macy's stores. Kevin Fitzgerald Mikell, also known as Kevin Bell and "K," is suspected of stealing the clothes between September 2014 and this month from Macy's stores at Virginia Center Commons and Regency Square Mall, police said. richmond.com

Cops: Pair Caught Shoplifting From NY Anthropologie Store Two New York residents were arrested Thursday evening after police said they were caught shoplifting from from a high-end Post Road store. Westport police responded to Anthropologie at 7:10 p.m. for a report of a man and a woman running from the store with stolen merchandise. Officers were able to immediately locate the man about a half mile east of the store. Using a K-9 unit, police were able to locate the woman about 30 minutes later hiding in the bushes outside a nearby Mobil gas station. Police said more than $3,000 in merchandise was recovered from the scene at Anthropologie where the suspects dropped the items while fleeing. courant.com

Shoppers, employees hide fearing shooting inside Houston Burlington Coat Factory; turned out to be rocks Shoppers and employees at the Burlington Coat Factory in the old Sharpstown Mall ran for cover from what sounded like gunfire Thursday afternoon. Police said no one was shooting a gun, just throwing rocks. They arrested the male suspect in the parking lot. "When the employees lost sight of him, next thing they know they hear the windows being shattered," said Steven Hendrie, of the Houston Police Department. "They thought they were being shot at." Police took the man downtown for booking. They said he would likely be charged with criminal mischief. It remained unclear what may have set him off to begin with. khou.com

Woman Bites Macy's Employee Over Price Of Item In Newark Store, Police Say A woman was arrested after allegedly biting a Macy's employee in a Newark store because she was upset over the price of an item. Newark police say officers responded about 8 p.m. to the department store at NewPark Mall off Mowry Avenue because 42-year-old Anh Nguyen was arguing with a store manager over the price of an item. Nguyen reportedly got a discount on the item, but was still unhappy with the price, and began to scream and curse at the manager. The store manager and loss prevention officers asked Nguyen to leave the store, but she refused. A loss prevention officer attempted to escort Nguyen out of the store, but police say she threw herself to the floor, and threw a temper tantrum, scratching and biting the officer's leg according to police. The officer suffered minor injuries at the store. cbslocal.com

Minneapolis Man and Accomplice Accused of Stealing $4,200 Necklace in Burnsville

Shoplifter walks out with air conditioner, grinder, dog bed from State College, PA Walmart

Smash and Grab at Houston Chevron, thieves take ATM

Smash and Grab at Dallas Shell gas station; 22nd successful smash and grab this year in area

Jared the Galleria of Jewelry in Strongsville robbed; suspect still on the loose

Kay Jewelers in Fayatteville, GA victim of Armed Robbery; suspects got away with seven diamond rings


Robberies and Burglaries
● Chevron - Houston, TX - Robbery
● China Wok - Lee County, FL - Burglary
● CVS - Pensacola, FL - Robbery
● Jared - Strongsville, OH - Armed Robbery
● Scotchman - New Hanover County, NC - Armed Robbery
● Shell - Dallas, TX - Robbery
● Snyder Drug Store - Ishpeming, MI - Robbery
● Subway - Fort Wayne, IN - Robbery
● Tobacco and More - South Tucson, AZ - Robbery
● 7-Eleven - Hampton, VA - Robbery


Featured Job Listings
Sponsored by NuTech National
Feature Your Job Here For 30 Days -
70% Aren't On the Boards
Director Fraud & ORC
Lowe's
Mooresville, NC
Lowe's
VP of Security
Comcast
Philadelphia, PA
Comcast
Senior Dir Safety/Food Safety/Hazmat
Sears
Hoffman Estates, IL
Sears Holdings Corp
LP Director
Goodwill Industries of the Chesapeake, Inc
Baltimore, MD
Goodwill Industries of the Chesapeake, Inc
Director of LP
A'gaci
San Antonio, TX
A'gaci
Director of LP
Lane Bryant
Columbus, OH
LinkedIn
Director of LP
PacSun
Anaheim, CA
PacSun
Director of AP, Corporate
Dollar General
Nashville, TN
Dollar General
VP Supply Chain, LP & Safety
Ross Stores
Ft. Mill, SC
Ross Stores
Dir, Pharmacy LP
Rite Aid
Camp Hill, PA
Rite Aid
Reg Dir AP
Saks Fifth Ave
New York, NY
Saks Fifth Ave
LP Corporate Sr Mgr
JC Penney
Dallas, TX
JC Penney
Corporate LP Mgr
St. John Knits
Irvine, CA
St. John Knits
Mgr, Corp Security & LP
Canadian Tire
Oakville, ON
Canadian Tire
District LP Mgr
Dick's Sporting Goods
Phoenix, AZ
Dick's Sporting Goods
LP Mgr
Dick's Sporting Goods
Wheaton, MD
Dick's Sporting Goods
Regional LP Mgr
Family Dollar
Milwaukee, WI
Family Dollar
Multi Unit LP Mgr
The Great Atlantic & Pacific Tea Co.
New York City
The Great Atlantic & Pacific Tea Co.
LP Specialist
Alb/Sfy Company
Baton Rouge, LA
Alb/Sfy Company
Implementation Expert/Project Mgr
LP Software
Worth, IL
LP Software
Sales Representative
NuTech National
Maitland, FL
NuTech National

Limited Time Only - Post Your Multi-Unit LP jobs for FREE - Learn More Here

Daily Job Alerts


Appearing One Day Only
View our Internet Jobs Archives here
District LP Manager
Dick's Sporting Goods
Minneapolis, MN
Dick's Sporting Goods
Central Investigator LP
Home Depot
Miami, FL
Home Depot
AP Manager in Training
Walmart
Owensboro, KY
Wal-Mart
AP Manager in Training
Walmart
Michigan City, IN
Wal-Mart
AP Manager in Training
Walmart
Alexandria, KY
Wal-Mart
AP Manager in Training
Walmart
Sandersville, GA
Wal-Mart
AP Manager in Training
Walmart
Weatherford, OK
Wal-Mart
AP Manager in Training
Walmart
Waipahu, HI
Wal-Mart
AP Manager in Training
Walmart
Wichita, KS
Wal-Mart
AP Manager in Training
Walmart
Plymouth, MA
Wal-Mart
Multi Unit LP Mgr
Kmart
Fargo, ND
Sears Holdings Corp
LP Manager Hrly
Kmart
Atascadero, CA
Sears Holdings Corp
Multi Unit LP Mgr
Kmart
Indianapolis, IN
Sears Holdings Corp
LP Manager Hrly
Kmart
Minot, ND
Sears Holdings Corp
LP Manager Hrly
Sears
San Juan, PR
Sears Holdings Corp
LP Manager Hrly
Sears
Chico, CA
Sears Holdings Corp
AP/LP Manager
Macy's
Athens, GA
Macy's



Home of the Industry's Original
On the Move

Corey May, CFI was promoted to Loss Prevention Operations Manager for Nike.

Post Your New Job or Promotion!
See all the Industry Movement


Your Career
Sponsor this section of the Daily
5 Ways to Achieve Insurmountable Goals Everyone has goals that they want to accomplish, but what keeps us from actually achieving them? Often we get sidetracked and pulled away from achieving them, or maybe we're just too worried about what will happen if we fail. Here are some tips to help you get over the humps and make your goals happen. Jot a thought

Spread the Love in the Workplace
The month of February has become synonymous with love, but Valentines Day isn't the only time of the year to show your appreciation for your employees! Here are some year-round ideas you can use to show your employees you appreciate their hard work. Public recognition

Stop Trying to Bribe Your Employees and Do This Instead The go-to solution for improving employee engagement has been to focus on making them happy, whether through perks or incentives. However, there are better motivators to help your team be more engaged and happy at work. Here are some ideas to focus on instead of bribes. What drives them?

4 Simple Steps that will Empower Your People to Do Better Sometimes you will come across that one employee who doesn't respond well to coaching. No matter how many times you go over it, something just doesn't click. Take a look at how you're communicating as it may be the culprit. Use this four step process to help. 4MAT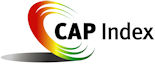 Tip of the Day
Sponsored by Vector Security
Accepting criticism and feedback is probably one of the hardest things to do especially if it's unexpected or from an individual or group that's not really informed well enough to offer constructive criticism. Coming from our superiors or client's criticism and feedback can truly be valuable and help mold the path a person needs to take in changing or modifying behavior and improving relationships. It all boils down to whether or not you're willing to accept it and really hear what they're saying or not saying. It's human nature to automatically respond defensively and rationalize what you're hearing thus avoiding having to own it. However, the wise person learns to listen and force themselves not to respond other than to acknowledge that they heard it.

Just a Thought,
Gus





Upcoming Events
---
Recruiting?
Get your job e-mailed to everyone... everyday
Post on our Featured Jobs Board!
Reach your target audience in 2015 every day!
Request our 2015 Media Kit
update account / change e-mail
unsubscribe FEEDBACK
www.downing-downing.com

Advertise With The D&D Daily




36615 Vine Street, Suite 103
Willoughby, OH 44094
440.942.0671
copyright 2009-2019
all rights reserved globally