The D&D Daily Mobile Edition
June 29,

2015



The LP Industry's #1 News Source - Informing, Educating and Instilling a sense of community



NEW Group LP Selfie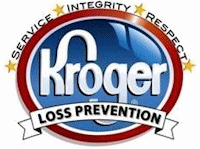 C-store Kroger Division Loss Prevention Managers



"There's only one way to find if a man is honest- ask him."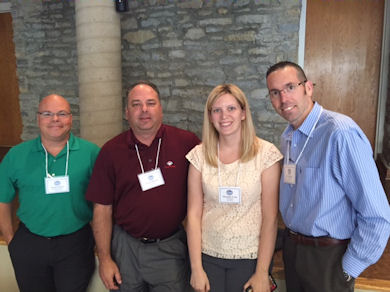 Left to right: David Guillory, David Moewes, Elizabeth Traut, and Matt Dorgan
View all the selfies here!
Sponsored by:


---
We still want your Group LP Selfies - So keep them coming retail LP teams!


The Daily and LPNN Did it again!

'Live in Long Beach' Recap
"Live in Long Beach" at the NRF Protect Show was a huge success! Thanks to everyone who tuned into the 6-hour broadcast online throughout the day and everyone who stopped by in person at the Long Beach Convention Center to check out all the fun. A special thank you to our sponsor partners who helped make the event possible and to our long list of wonderful speakers who provided great insight and information about current trends and topics in today's retail loss prevention industry! And of course a special shout out to our two MCs, Joe LaRocca and Amber Bradley, who brought their usual charm and energy that everyone loves so well. Check out some of the pictures from last night's event and stay tuned to the D&D Daily over the coming weeks and months, as we re-broadcast each episode in order from the LP industry's one and only LIVE digital fast-break webcast!
News Brief
Sponsored by WG Security Products, Inc.
A Perspective of Retail Security: A Conversation with Dr. Richard Hollinger Spanning more than two decades, the National Retail Security Survey serves as the industry benchmark for calculating inventory shrink. It's a core element to the Security Research Project led by Dr. Richard C. Hollinger at the University of Florida Center for Studies in Criminology and Law. Ahead of his presentation of the 2015 results at NRF PROTECT, we asked Dr. Hollinger what's changed over the years, how retailers can use this empirical retail loss prevention data and his thoughts for trends to watch.

What's the most significant change or trends you've seen over the last two decades, and since this last came out in 2013? The biggest changes have been the reduction in overall shrinkage percentages, especially compared to the high numbers experienced in the 1990s. Moreover, we have seen a decrease in employee theft as a percentage of the whole. For the first time this year we have seen shoplifting/organized retail crime yield a larger proportion of loss than employee theft, which until this year was always the larger of the two percentages. The 1.38 total shrinkage percentage is the lowest number reported in the history of the study. However, the total loss is $44 billion because of growth in the retail industry.

The survey reports that average shrink rates have decreased or remained flat. Why do you think that's occurred? I think that hardware and associates are having a decreasing effect on total shrinkage. Also, this could be due to the possibility that low shrinkage companies are more likely to participate in the study as they are proud of their success.

What's the most concerning thing the study revealed this year? There is no single technology - including RFID - that is having a significant effect on shrinkage. Our search for the single "silver bullet" has still not been successful. The fight against shrinkage is going to be won by people.

What trends do you see for the loss prevention industry moving forward? I think the industry could benefit from greater use of new technology such as computerized facial recognition to cut down on repeat offenders and organized retail crime. I worry that the retail industry is afraid of the negative reactions that this powerful technology could have on stopping shoplifters and employee theft, similar to the ways the gaming industry has learned facial recognition software can reduce crime. nrf.com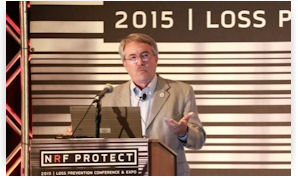 'Live in Long Beach' LPNN interview with Dr. Hollinger - COMING SOON! For more insights on the National Retail Security Survey, stay tuned to the D&D Daily for our LPNN interview with Dr. Richard Hollinger - filmed live in Long Beach last Thursday at the NRF Protect Conference in Long Beach, California. We will be debuting this high-impact episode in the next few days!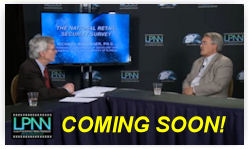 Shoplifting lower at supermarkets than all retail, survey says Inventory shrink due to shoplifting and employee theft was lower in 2014 at supermarkets than for the retail industry in general, according to a national retail security survey conducted by the National Retail Federation and the University of Florida. Shoplifting accounted for 29.7% of shrinkage at supermarkets last year, the survey noted, compared with an all-industry average of 38%, while employee theft accounted for 27.5% of supermarket shrinkage, compared with an industry average of 34.5%. The NRF said 2014 was the first year shoplifting accounted for more inventory shrink than employee theft. The average loss per shoplifting incident in 2014 was $96.83 for supermarkets, vs. an all-industry average of $318. supermarketnews.com

Corrective Education Company Announces Exclusive Partnership With D.A.R.E. at NRF Convention Corrective Education Company has announced an official and exclusive partnership with D.A.R.E., and the building of a curriculum aimed at juveniles, named D.A.R.E. to Make the Right Choices, which utilizes Restorative Justice to dissuade youth from shoplifting. Corrective Education Company (CEC) and D.A.R.E. co-developed this Restorative Education for Juveniles program. This early intervention, low risk offender program combines the CEC Restorative Education curriculum with D.A.R.E.'s internationally recognized approach to changing youth behavior and attitudes. The core objective is to teach students good decision-making skills to help lead safe and healthy lives. The #1 crime committed by juveniles is shoplifting, according to the Global Youth Justice Organization. For those youth who do make bad decisions, they are providing second chances before the offenders become part of the criminal justice system. prweb.com

Authorities warn of possible terrorist threats around July 4th - "Be Vigilant and Prepared" Authorities are warning of possible terrorist threats around the July 4 holiday, several law enforcement officials told CNN on Friday. The Department of Homeland Security, the FBI and the National Counterterrorism Center issued a joint intelligence bulletin to law enforcement across the U.S. The bulletin doesn't warn of any known active plots. But it serves as a general warning of heightened threats. It says extremists could launch attacks tied to Independence Day or in reaction to perceived defamation of the Prophet Mohammed. CNN reported in recent weeks that U.S. law enforcement officials believe the Islamist terrorist threat is the highest in years. The officials have raised concern about possible domestic attacks tied to the July 4 holiday and the upcoming visit of Pope Francis. "We are encouraging all law enforcement to be vigilant and prepared," a statement from the Dept. of Homeland Security. said. "We will also adjust security measures, seen and unseen, as necessary to protect the American people." cnn.com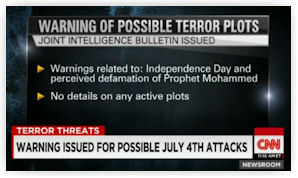 Feds will monitor Abercrombie's hiring in discrimination settlement Abercrombie & Fitch Co. agreed to special monitoring of its hiring practices and to pay more than $158,000 to settle a U.S. Department of Justice charge that it discriminated against a job candidate who was not a U.S. citizen by requiring her to present a green card. Thursday's settlement calls for Abercrombie to pay the woman $3,661 in back pay and interest, set up a $153,932 fund to compensate others who may have faced similar discrimination and pay a $1,100 civil fine. The clothing retailer also agreed to two years of federal monitoring of its employment-eligibility verification practices. Abercrombie was accused of violating the U.S. Immigration and Nationality Act by requiring the complainant to provide written proof of her immigration status to verify her employment eligibility, though it did not require such proof from U.S. citizens. dispatch.com

Pa. Supreme Court Boots $18M Safeway Lease Row The Pennsylvania Supreme Court stuck Safeway Inc. with the bulk of an $18.4 million verdict over a lease the grocery chain backed out of because the new shopping center's landlord could not obtain proper zoning permits, refusing Safeway's appeal Wednesday. The 13-year-old case stems from a dispute between Newman Development Group and Safeway unit Genuardi's Family Market Inc. over a suburban Philadelphia shopping center. Genuardi's agreed to lease space in the shopping center, but sought to terminate the agreement for noncompliance after Newman said the project stalled. Newman claimed that an existing escrow agreement prevented Genuardi's, which was purchased by Safeway in 2001, from escaping the lease. The developer filed suit in anticipation of the breach. law360.com

Kohl's to pay $1 million to settle price overcharge probe Kohl's Corp. has agreed to pay about $1 million to settle a civil enforcement lawsuit stemming from allegations that the retailer was overcharging customers at the register, the Shasta County District Attorney's Office announced on Friday. In a statement, the Shasta County District Attorney's Office said the case arose after price inspections by the counties' Weights & Measures. Those inspections showed that on numerous occasions the prices charged at the register were not the lowest advertised or the posted price, the district attorney's office said. The complaint also alleges that material disclosures relating to the "Kohl's Cash" program were not adequately made by the company. Under the terms of the judgment, Kohl's will institute policies and procedures in its stores to improve pricing accuracy, the district attorney's office said. redding.com

Federal Reserve Governor Calls for 'Chip-and-PIN' Technology The Federal Reserve, which is charged with maintaining the safety and soundness of our banking system is calling for new chip credit cards to be issued with accompanying PINs. According to an article published by American Banker, Federal Reserve Gov. Jerome Powell suggested in a speech that while replacing magnetic stripes is progress, the chip-and-signature cards being issued by U.S. banks are less secure than the chip-and-PIN cards standard in other parts of the world. rila.org

eBay, PayPal to split July 17
The long-anticipated separation of eBay Inc. and PayPal Inc. into two independent, publicly traded companies is almost here. Now that the split has received official approval from the eBay board of directors, it is expected to occur July 17. PayPal will be an independent, publicly traded company and will be listed on the Nasdaq Stock Market under the ticker "PYPL." eBay will continue to trade on the Nasdaq Stock Market under the ticker "EBAY." chainstoreage.com

Gap, Old Navy flagship stores to replace Toys 'R' Us in Times Square

From Walmart to J.C. Penney, retail reflects shifting U.S. views on gay rights

NRF: Fourth of July spending to reach $6.6 billion


Last week's most popular news article --

Home Depot employee: 'I'm down for randomly killing white people' - Social Media Hits HD Over Weekend On Saturday, the official Facebook page of the popular Home Depot was targeted by a number of people wondering if the company supports a person advocating the murder of random white people. A photo posted by conservative radio talk show host Wayne Dupree showed posts by a person identified as Patrice Pace. According to the posts in the photo, Pace claims she's more than okay with killing random white people.

"I'm down for randomly killing white people," the post reads. "I'll gladly walk into a pet store or Starbucks and just start bussin," she added, adding "smiley face" emoticons to the end of the sentence. Another post claims America has received "over 400 years of free labor," an apparent reference to slavery, which was brought to an end due to the Civil War.

The photos indicate Pace is married and works at a Home Depot outlet. "Hey The Home Depot, not sure I want to enter your place of business if Ms Pace is working for your stores," Dupree wrote. A number of people felt the same way and told the retail giant in no uncertain terms. "If this is they kind of people you employ in you store I will be shopping elsewhere," one person said.

"Until that thug is gone and jobless..... My company will no longer use Home Depot..... Time to set up a corporate account with Lowes," one person said. "Lowes is cheaper so good accounting decision," one person said. Another Facebook user, however, felt that was a bad decision. examiner.com
All the news - One place - One Source - One Time
The D&D Daily respects your time
& doesn't filter retail's reality
Report Your News!
(content subject to approval)



Survey: Disconnect between IT, loss prevention, and other units There is a disconnect between IT and loss prevention departments when it comes to budgets, focus and staffing, according to a study by IHL Group and Axis Communications. The study, "The Great Disconnect between Loss Prevention and IT," suggests that after using IT budget to fund significant data breach protection and PCI certification efforts, retailers on average still have 6.4% of that budget left to spend on other LP priorities. As organization revenues increase, PCI and data breach protection costs level out, and IT budgets continue to grow linearly, with larger retailers ending up with two to three times more funds than smaller retailers for additional LP activities, such as organized retail crime and slip and fall prevention, electronic article surveillance (EAS), CCTV, video analytics and more.

"In the retail industry, we all have a general understanding that a lot of effort and money is dedicated to EMV compliance, PCI and data breach protection. In conducting this research, what was fascinating to our team is just how much that prioritization drains resources for other LP efforts, specifically in IT," said Greg Buzek, founder and president of IHL Group.

Buzek added that while there is a disconnect in regards to focus of existing budget and resources, study findings indicate that real opportunities exist for other business units to actually generate revenue from these technologies with new applications, such as traffic counting and video analytics for marketing optimization, and more.

By ranking retailers in terms of LP technology spend, with tier 1 retailers spending the most, the research found that tier 1 retailers with more than $1 billion in sales dedicate only 4.5% of their IT staff to LP efforts. In contrast, tier 3 and tier 4 retailers devote nearly 8%, clearly demonstrating that the percentage of IT staff for LP decreases as revenue and access to efficient systems and technology increases. As retailers devote more spend to investments like IP-enabled video technology, LP functions demand less personnel attention and free up resources for business growth activities.

When assigning weight to IT and LP initiatives, PCI and data breach protection take 35% of the overall IT focus, while only 26% of LP initiatives are similarly focused, with LP giving much greater weight to its own functions, such as employee and consumer theft. At odds with both IT and LP, other organizational business units, such as finance, see PCI and data breach protection as 54% of their focus - likely linked to recent, high-visibility data breaches in the public sphere. chainstoreage.com

Home Depot focused on omnichannel - Launches largest IT project in history of the company - 'Inventory Visibility Platform' The Home Depot is focused on making goods flow more smoothly. In fact, the company's common order management system, or COM, has been called the largest IT project in the history of the Atlanta-based retail giant. And during the recent Goldman Sachs Annual dotCommerce Day presentation, Kevin Hofmann, Home Depot's senior VP and president -online, explained to investors how the retailer intends to flex its order management muscle. COM, he said, is an "inventory visibility platform" to oversee the millions of deliveries that take place through small delivery trucks, big delivery trucks, through direct fulfillment distribution centers and in-store-pick-up transactions. "The IT investments we are making are really to optimize that whole supply chain offering," Hofmann said. The COM will help identify the best fulfillment option for the customer and allow Home Depot to leverage its omni-channel options (or, in Home Depot jargon "interconnected fulfillment" options) in a more intricate and elegant way, he said. chainstoreage.com

Retailers place high value on competitive price intelligence Retailers are increasingly placing a high value on competitive price intelligence. A new survey of 123 retailers from RSR Research co-sponsored by 360pi, "Pricing 2015," indicates 59% of respondents reported competitive price intelligence as very valuable. The survey also shows that competitive price intelligence was cited as the top intent for change at 34% of "retail winners" and 50% of "retail laggards." chainstoreage.com

Kroger's King Soopers extend organic, omnichannel reach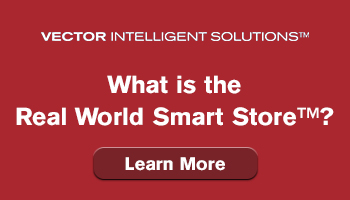 Press Releases




Boresow Named Chief Operating Officer at Short Circuit

Seasoned Executive Brings Years of Experience Leading
Growing Service Organizations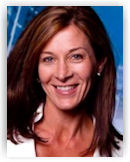 Lee's Summit, MO - Short Circuit Electronics, Inc., a national provider of CCTV service and installation announced that it has named Rebecca Boresow as its Chief Operating Officer. Boresow will report to Dan Israel, Short Circuit's President and CEO and will be based out of the company's Lee's Summit headquarters.

Israel states, "Rebecca brings a wealth of experience in leading service based organizations encountering rapid growth. Her high energy, disciplined approach and emphasis on training will be a great fit for our service oriented culture."

Boresow a graduate of the University of Kansas, spent the prior 21 years in the Entertainment and Broadcast industry, most recently as Director of Sales at Meredith Corporation, a national media and marketing company.

"I couldn't be more thrilled to be a member of the Short Circuit team. It is tremendously rewarding to be a part of a company with a strong customer oriented culture," said Boresow. "Being able to do that within a dynamic industry with rapidly changing technology opens the door for innovation. I am looking forward to continuing to build upon the foundation that Dan and Dave have built over the last 27 years."

Short Circuit Electronics, founded in 1988, provides CCTV equipment service, repair and installation for companies with a national footprint, supporting the equipment at over 75,000 locations throughout the US, Canada and Puerto Rico. Short Circuit has been recognized by Security Dealer & Integrator Magazine as one of the fastest growing system integrators in the United States. To learn more about Short Circuit, please visit www.shortcircuitinc.com.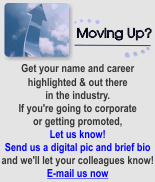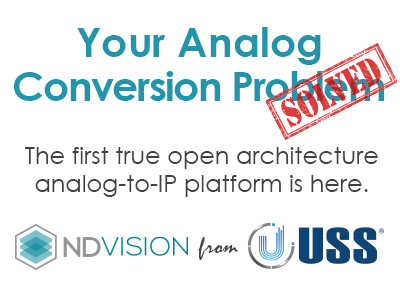 Cyber Security's Increasing Impact on Retail & the Role of Loss Prevention


Tom Litchford, VP, Retail Technologies for the NRF, joins LPNN to talk about the growing threat of cyber security in retail and how it has forced traditional LP programs to rethink its relationship with IT security. With our world becoming increasingly interconnected and data breaches seemingly imminent, omni-channel retailing introduces new levels of risk and unprecedented challenges for the LP industry. A subject matter expert in retail technologies, Tom tells us why the future LP executive must be more IT driven than ever before.
---
In this LPNN Quick Take, Ed Wolfe, WG Security Products, Joe LaRocca and Jim Ostojic, Sergeant, Polk County Sheriff's Office, discuss Jim's upcoming LPNN session, the talk he gave at the NRF LP Conference and the work he is doing around the country fighting ORC. He also shares with viewers how the Sheriff supports their department's work in fighting ORC. Ed also shares his advice on encouraging partnerships between law enforcement and retailers and the role of service providers.
Solution Providers, have a video or commercial you want to publish? Contact us.

e-commerce

Sponsored by The Zellman Group
FBI: Ransomware Nets Criminals $18 Million in Bitcoin For the 14 months ending May 31 of this year, criminals used ransomware to steal $18 million worth of Bitcoin and other digital currencies from U.S. owners, according to the FBI. The law enforcement agency's Internet Crime Complaint Center (IC3) logged nearly one thousand complaints from U.S. users claiming they were victims of ransomware-malicious software that blocks access to a computer or certain files until a monetary amount is paid. The malware variant responsible for the bulk of the incidents, according to IC3, is known as CryptoWall.

Businesses and individuals are equally likely to be victims of CryptoWall, the FBI said. Like most malware, problems begin after a victim clicks on an infected ad, email, attachment or link. Once the victim's device is infected, their files are encrypted and then the thief steps in to demand payment, which is where Bitcoin comes in.

"Most criminals involved in ransomware schemes demand payment in Bitcoin," the FBI said in its statement. "Criminals prefer Bitcoin because it's easy to use, fast, publicly available, decentralized, and provides a sense of heightened security/anonymity." cardnotpresent.com

Closing the gap between online and the store
While today's consumers often begin their shopping experience outside of the "four walls- of the store in the digital domain, to investigate and select products that meet their lifestyle needs, the fact remains that most consumers' paths-to-purchase, however they begin, end in the store. Although retailers have in the past thought of the store and non-store selling environments as different channels, more consumers routinely use both the digital and the physical environments in harmony to make a single shopping decision. For them, it is just shopping, redefined. Retailers have come to understand that "digital- needs to influence all touch points and support all aspects of the shopping journey. And they understand that the experience they are delivering today falls far short of their desired experience. RSR's May 2015 benchmark report, Commerce Convergence: Closing The Gap Between Online And In-Store (sponsored by Netsuite), sought to uncover how retailers currently view the challenges, opportunities, roadblocks and technology enablers associated with how they support commerce across all of consumer touch points. essentialretail.com

46 percent internet users believe traditional banking is safer than online

Amazon Becomes Most Visited ECommerce Site, Beats Flipkart & Snapdeal In Visitor Traffic

EBay's PayPal Seen As Partner Of Alibaba, Not Amazon

"Fraud is not a person - it is a dynamic grouping of statistics that deviate from the norm."
Stuart B. Levine, CFI, CFCI
CEO, The Zellman Group & Zelligent

ORC News
Sponsored by Security Resources
NC couple arrested for using fraudulent coupons
According to CouponsInTheNews.com, police confiscated over 870 free product coupons worth over $8,400! The couple admitted to buying the coupons online and they were apparently going from store to store trying to use the coupons. Because of the increase in coupon fraud, many online sales sites have banned the sale of free product coupons, including ebay. Unfortunately, there are still people selling them on secret Facebook groups and personal websites. That may not last very long if couponers and fraudulent coupon sellers keep getting arrested. wral.com

Target nabs Returning razor thief in Federal Way, WA On April 6 a man stole $668.97 worth of electronic razors from Target. He returned on June 17 and stole $309.97 worth of electronic razors from the same Target. Police arrested him and also found he was in possession of drug paraphernalia associated with smoking heroin and three counterfeit bills. federalwaymirror.com

Victoria's Secret store in The Commons, Federal Way, WA hit for $750 in merchandise Between 7-7:30 p.m. on June 16 an unknown suspect or suspects stole approximately 60 pairs of Very Sexy and Cheeky panties from Victoria's Secret valued at $750. There were no witnesses nor suspects. Corporate Loss Prevention advised police they would determine if there is any security video footage of the incident and, if so, would turn that over to police. federalwaymirror.com

Canada: Evolution Cycles hopes Facebook can ID thieves who stole $15K road bike A Toronto bike shop is turning to social media to help find a $15,000 bike that was stolen from its shop floor by two people who were caught on camera. Evolution Cycles in Richmond Hill says the Cipollini bike - a hand-crafted, lightweight carbon road bike from Italy, equipped with top components - is extremely rare and will be hard for the thieves to sell. A Facebook post on the shop's page has been shared more than 9,000 times as of Thursday night. cbc.ca
Police call it a 'flagrant disregard for law' Ulta $700 fragrance heist A duo that "acted a team" during a shoplifting incident on Friday which netted nearly $700 worth of perfume are currently sought by township police. Police said that at approximately 1:45 p.m., a man and woman shoplifted approximately $688 in perfume from the Ulta cosmetics store located at 750 S. Route 73, in Marlton. "The two acted as a team while shoplifting the items and left the store in an unknown vehicle after employees began to move towards them," Evesham police said. facebook.com nj.com

Police search for people who stole baby formula from store in Newington, CT The Newington Police Department is searching for a man and woman accused of stealing baby formula from a grocery store in Newington over the weekend. Police released photos of the man, woman and vehicle involved in the incident. facebook.com
Lake Havasu, AZ Walmart Associate and Husband arrested for Organized Retail Theft
Do you have an ORC case to share?
Share your ORC news and help the industry grow


Retail Crime News

Sponsored by NuTech National
Police arrest 130 in Global Anti-Cyber Fraud Operation; Airline Industry lost over $1B Police have arrested 130 suspects in connection with cyber fraud at 140 airports around the world in an international law enforcement operation. According to Europol, fraudulent online purchases of airline tickets using stolen credit card data is the fastest growing type of fraud, and is estimated to have resulted in 1bn euros in losses to the airline industry. The operation was co-ordinated through Europol in The Hague, Interpol in Singapore and Ameripol in Bogota, with support from Canadian and US law enforcement authorities. Europol said that because airline ticket fraud is a complex and global phenomenon posing certain security issues, targeting the organized crime groups active in this requires communication between airlines, issuing banks, payment card schemes, the International Air Transport Association (IATA) and law enforcement on an international level. computerweekly.com

Man killed in Officer-Involved Shooting in WinCo parking lot in Portland, OR A spokesman for the Portland Police Bureau said two officers came into contact with the suspect at a car in the parking lot at the corner of Northeast 122nd Avenue and San Rafael Street around 11:30 p.m. Sunday. It wasn't clear what led to the shooting, but police said shots were fired and the suspect was injured. It wasn't immediately clear if one or both officers fired their guns. kptv.com

Overland Park, KS Police investigating shooting outside Oak Park Mall Overland Park police say a shooting at Oak Park Mall wasn't random. A man walking back to his car Saturday evening, was confronted by two suspects. He continued on and that's when the bullets started flying. Luckily he wasn't hit. Investigators now say it appears the victim knew the suspects, who were also in the company of two women. Police are now reviewing surveillance video. kmbz.com

Burglars Crash Van into Chicago's Bucktown Best Buy Burglars used a van to crash through the doors of a loading dock at a Best Buy in Chicago's Bucktown neighborhood. Someone backed the vehicle into the doors at the rear of the store in the 2100-block of North Elston Avenue around 1:15 a.m. Monday. Police said several people went inside, stole several items and took off in the van. Tom Griffin, who works in the area, said this was not the first time the Best Buy was targeted by burglars. Police are investigating the incident. No one is in custody. A similar burglary occurred at a Best Buy in south suburban Tinley Park over the weekend. Investigators have not said whether the two burglaries are linked. abc7chicago.com

Tinley Park, IL Police Investigate Best Buy Smash and Grab A van was used in what police are calling a "smash and grab- at a southwest suburban Best Buy early Saturday. Officers responded to Best Buy, 7330 W. 191st St., at about 3:45 a.m., according to Tinley Park police. A 15-passenger white van was used to smash the rear garage door of the store. Several suspects then got out of the vehicle and made off with several items, police said. nbcchicago.com
Police Search For 3 Violent Suspects Who Robbed Burbank, CA Cell Phone Store Police are searching for three suspects involved in a violent robbery at a cell phone store in Burbank on Sunday evening. The robbery, which occurred at the ATM Wireless store in Burbank, resulted in a store worker being tied up. The worker says two of the men, one of them armed, tied her up as they stole the cash box. "I ripped the duck tape off my hands, and they were like 'Oh this one's a feisty one',- worker Lucy Boghosian said. The two men stole all the store's phones and money before hopping into a getaway vehicle, driven by a third suspect. A security surveillance camera captured the event on video, and police are investigating the footage, hoping to identify potential suspects. cbslocal.com

Jonesboro police are currently on the scene of a reported armed robbery at a jewelry store According to Paul Holmes with JPD, the incident happened at Diamond Gems, Monday morning. Det. Lane Holmes says a panic alarm was triggered alerting police to the scene. Two people reportedly came into the business and demanded cash and jewelry. Det. Holmes said the individuals stole mostly jewelry worth about $50,000 or more. Police say the individuals did have a weapon, but no one was hurt. wmcactionnews5.com

Three Arrested in T-Mobile Burglary in Massapequa, NY According to detectives, a witness observed three male subjects attempt to gain entry into the T- Mobile Store by throwing a rock thru the front window then fleeing on foot. Seventh Precinct officers located the subjects a short distance from the scene and placed them under arrest without incident. longislandexchange.com

Person of interest in Strongsville, OH Jared jewelry store heist caught on video Newly obtained surveillance video shows the person of interest in this week's armed robbery at a Jared jewelry store in Strongsville. Around 10 a.m. Thursday, the man allegedly ran into the jewelry store on Royalton Road and started grabbing diamonds, according to the 911 caller. He then fled from the store on foot. newsnet5.com
Store's staffer clings to shoplifters' getaway vehicle in Rochester, NY An employee of Chateau Wine and Spirits in Penfield is suffering from minor injuries after clinging to the hood of a vehicle Friday evening following a robbery. According to the Monroe County Sheriff's Office, two people who took a case of Hennessy were confronted by the store clerk, who followed the suspects outside. When the suspects tried to drive away, the employee jumped on the hood of their vehicle to avoid being run over and clung to the hood. The suspects reportedly drove erratically in the parking lot to try to remove the employee from their vehicle and crashed into a post office. democratandchronicle.com

Wal-Mart manager foils robbery in Janesville, WI Police say three men who tried to rob Janesville Wal-Mart got cold feet and took off after a store manager unknowingly interrupted the heist early Saturday. Wal-Mart workers reported three men entered the store shortly after midnight early Saturday and tried to rob the store's electronics department of cash and video game consoles. Police said the robbery was foiled when a Wal-Mart store manager walked up to the men and unknowingly interrupted the incident. The men then left the store. Police are investigating the attempted robbery as having a possible connection to a few recent robberies at Wal-Mart's in Lake Geneva and Delavan. gazettextra.com

Shots Fired Outside North Tulsa Fiesta Mart Convenience Store

Waco, TX Police investigating 3 early morning Store Robberies

Credit Card skimming device discovered on Bank of America ATM in Middletown, NY

Northbrook, IL Police investigating $11K On Stolen Credit Cards.

Campbell Co, VA Police investigating Gas Station skimming Operation.

Verizon offers up to $10,000 for copper theft info

Australia: Cigarette thieves on robbery spree across north-eastern Victoria

Kay Jewelers in the Valley Mall, Harrisonburg, VA hit with a Glass Lift robbery; total merchandise loss of $7,400

Kay Jewelers in the Cedar Park Mall, Cedar Park Texas hit with a Grab and Run; merchandise valued at $9,100

Kay Jewelers im the Wrentham Village Premium Outlets, Wrentham, MA hit with a Grab and Run; merchandise valued at $11,400


Robberies and Burglaries
● Chevron- Houston, TX - Armed Robbery/ Assault
● CVS- New Bedford, MA - Armed Robbery
● Dollar General - Cantonment, FL - Armed Robbery
● Dollar General - Toledo, OH - Robbery
● Family Dollar - Martinsburg, WV - Armed Robbery
● Fiesta Mart - Tulsa, OK - Shooting
● Lake Shastina Mini Mart - Siskiyou Co, CA- Armed Robbery
● Metro PCS - Jacksonville, FL- Armed Robbery
● Mobile - Sarasota, FL - Armed Robbery
● Mobile - Holland Twp, MI - Armed Robbery
● Speedway - Orlando, FL - Robbery
● Subway - Springfield, IL - Robbery
● Sun Foods - Waukegan, IL - Armed Robbery/ Assault
● Sunoco - Hartford, CT - Armed Robbery
● Title Easy - Gwinnett, GA - Armed Robbery/ Sexual Assault
● T-Mobile - Massapequa, NY - Burglary
● Turkey Hill - Wilkes-Barre, PA - Armed Robbery
● Ultra - Lindenhurst, NY - Armed Robbery
● Valero - San Antonio, TX - Armed Robbery
● 7-Eleven - Baltimore, MD - Armed Robbery/ Shooting
● 7-Eleven - Haddonfield, NJ - Robbery/ Assault
● 7-Eleven- Suffolk, VA - Armed Robbery


Featured Job Listings
Sponsored by NuTech National
Feature Your Job Here For 30 Days -
70% Aren't On the Boards
Director Fraud & ORC
Lowe's
Mooresville, NC
Lowe's
VP of Security
Comcast
Philadelphia, PA
Comcast
Senior Dir Safety/Food Safety/Hazmat
Sears
Hoffman Estates, IL
Sears Holdings Corp
LP Director
Goodwill Industries of the Chesapeake, Inc
Baltimore, MD
Goodwill Industries of the Chesapeake, Inc
Director of LP
A'gaci
San Antonio, TX
A'gaci
Director of LP
Lane Bryant
Columbus, OH
LinkedIn
Director of LP
PacSun
Anaheim, CA
PacSun
Director of AP, Corporate
Dollar General
Nashville, TN
Dollar General
VP Supply Chain, LP & Safety
Ross Stores
Ft. Mill, SC
Ross Stores
Dir, Pharmacy LP
Rite Aid
Camp Hill, PA
Rite Aid
Reg Dir AP
Saks Fifth Ave
New York, NY
Saks Fifth Ave
LP Corporate Sr Mgr
JC Penney
Dallas, TX
JC Penney
Corporate LP Mgr
St. John Knits
Irvine, CA
St. John Knits
Mgr, Corp Security & LP
Canadian Tire
Oakville, ON
Canadian Tire
District LP Mgr
Dick's Sporting Goods
Phoenix, AZ
Dick's Sporting Goods
LP Mgr
Dick's Sporting Goods
Wheaton, MD
Dick's Sporting Goods
Regional LP Mgr
Family Dollar
Milwaukee, WI
Family Dollar
Multi Unit LP Mgr
The Great Atlantic & Pacific Tea Co.
New York City
The Great Atlantic & Pacific Tea Co.
LP Specialist
Alb/Sfy Company
Baton Rouge, LA
Alb/Sfy Company
Implementation Expert/Project Mgr
LP Software
Worth, IL
LP Software
Sales Representative
NuTech National
Maitland, FL
NuTech National

Limited Time Only - Post Your Multi-Unit LP jobs for FREE - Learn More Here

Daily Job Alerts


Appearing One Day Only
View our Internet Jobs Archives here
Regional LP Manager
Amazon
Inglewood, CA
Amazon
Safety & Security Team Lead
IKEA
St. Louis, MO
IKEA
LP Supervisor
JC Penney
Des Peres, MO
JC Penney
Dept Mgr LP & Safety
Lowe's
Hamilton, OH
Lowe's
AP Manager
Sam's Club
Washington, PA
Wal-Mart
AP Manager in Training
Walmart
Pampa, TX
Wal-Mart
AP Manager in Training
Walmart
Borger, TX
Wal-Mart
AP Manager in Training
Walmart
Hudson, WI
Wal-Mart
AP Manager in Training
Walmart
Sonora, CA
Wal-Mart
AP Manager in Training
Walmart
Fairfax, VA
Wal-Mart
AP Manager in Training
Walmart
Carthage, MS
Wal-Mart
LP Manager Hrly
Sears
Kaneohe, HI
Sears Holdings Corp
AP Team Leader
Target
Owatonna, MN
Target
ETL Assets Protection
Target
San Bruno, CA
Target
AP Executive
Target
Tallahassee, FL
Target
AP/ LP Mgr
Macy's
Alton, IL
Macy's
AP/ LP Mgr
Macy's
Douglaston, NY
Macy's
District Dir AP/LP
Macy's
Sacramento, CA
Macy's
AP/ LP Mgr
Macy's
Bay Shore, NY
Macy's
AP/ LP Mgr
Macy's
Wayne, NJ
Macy's



Home of the Industry's Original
On the Move

TiaMarie Balsamo, CFI was named Regional Director of Asset Protection for Rite Aid.
Luke Jenkins was named Regional Asset Protection Manager (Canada) for Regis Corporation.
Kevin Aird was named Regional Loss Prevention Manager for Columbia Sportswear.
Chris Prochut was named Risk Analytics and Insight Analyst for Kohl's Department Stores.
Terrell Carey was named Manager of Internal Investigations for Lord and Taylor.

Post Your New Job or Promotion!
See all the Industry Movement


Your Career
Sponsor this section of the Daily
6 Ways to Improve Your Management Style With the ever-changing landscape that is the professional working world, comes a need to change your leadership styles and constantly improve upon and better how you manage your teams. What may have worked for you a year ago may not be as effective now. Here are some ways you can make some improvements. Continuing education

12 Things You Can Do Starting Today to Be a Better Leader Regardless of how you feel about your leadership skills, there are always ways to enhance your abilities and hone your skills. Here are some suggestions that may help inspire you to reevaluate your leadership style today. There's no time like the present, right? Think positive, be positive
Last week's most popular articles--

5 Tips on How to Talk Like A Boss
Not only are there tips on how to find an effective management style for yourself, but top leaders don't talk like your typical employee either. There is a certain confidence and clarity when leaders speak that can motivate and inspire those present. Here are some speaking tips from the greats. No "um's"
How to Increase Your Strength as a Leader Right Now There are so many classes, pieces of advice, and books and tutorials to help you become a stronger and better leader. You already have such little time on your hands, don't waste it on tactics that don't discuss your goals or aspirations. Here are some steps to follow to become a better leader. What drives your performance?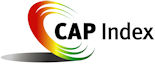 Tip of the Day
Sponsored by Vector Security
When you think you've got your job mastered think again. That's usually when something bad happens in ones career or company. If you reach that point, and most everyone does, its time to re-evaluate everything you're doing. Go on the hunt for new technology, new ideas, rewrite your program, take a fresh look at every aspect of your department and maybe even bring in a consultant you don't know or have ties to. Someone who will challenge you and debate with you, and won't be there to merely confirm what you're doing and agree with your approach. But someone who will test you and force you to grow someone who you may even be uncomfortable with. Get out of your comfort zone and have some fun!

Just a Thought,
Gus





Upcoming Events
---
Recruiting?
Get your job e-mailed to everyone... everyday
Post on our Featured Jobs Board!
Reach your target audience in 2015 every day!
Request our 2015 Media Kit
update account / change e-mail
unsubscribe FEEDBACK
www.downing-downing.com

Advertise With The D&D Daily




36615 Vine Street, Suite 103
Willoughby, OH 44094
440.942.0671
copyright 2009-2019
all rights reserved globally