The D&D Daily Mobile Edition
June 30,

2015



The LP Industry's #1 News Source - Informing, Educating and Instilling a sense of community


Spotlight on Leadership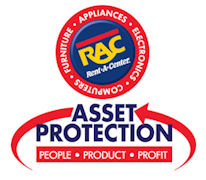 Rent-A-Center Transforms to Asset Protection and Reorganizes Field Team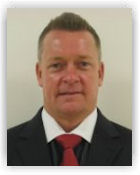 Rent-A-Center's Loss Prevention department has rebranded to the Asset Protection department, better aligning their role with the direction of the organization.

"The Asset Protection team will continue to contribute to the success of the organization through our traditional role of profit improvement," says Jim Carr, Senior Director - Global Asset Protection for Rent-a-Center. "Additionally, we will now contribute in other areas of the business such as supply chain, crisis management, compliance and global travel safety. We are taking a broader approach to the business, looking at opportunities to leverage data, technology and remote capabilities. While the field continues taking on additional responsibility, we also increased the compensation of 88% of our team."

Rent-a-Canter's Asset Protection department has also restructured, introducing a shared service program that aligns their current field-based resources with both brands of their business. Their U.S. and Canada field organization has been restructured into three zones, each led by a Senior Zone Asset Protection Manager. Jim Carr announces the following promotions to Senior Zone Asset Protection Manager:

| | |
| --- | --- |
| | Mark Conachen joined RAC in November of 2008 and has excelled as a Regional Loss Prevention Manager and Divisional Loss Prevention Manager. Prior to joining RAC, Mark held numerous loss prevention and operations positions at Lowe's, Home Depot and Target. Mark is a Certified Fraud Examiner and a graduate of Michigan State University where he earned a bachelor's degree in Criminal Justice. |
| | Bill Mason began his career with RAC in April 2008 and has been a valued member of the loss prevention team, driving departmental initiatives focused on training and auditing. Prior to joining RAC, Bill spent 15 years with JONES APPAREL GROUP as the Vice President of Security and Facilities. Bill is a Certified Fraud Examiner and a graduate of Rowan University with a bachelor's degree in Criminal Justice. |
| | Jesse Vera joined RAC in June 2012 and has been instrumental in moving our department forward. Jesse brings diverse leadership experience in both Operations and Asset Protection from Toys R Us, Access Financial, Blockbuster and Radio Shack. Jesse attended Ranger College in Ranger, Texas. |

Thank you to Jim Carr for this article submission!
We at the Daily would like to wish Jim and the entire RAC AP Team the best of luck!


NEW Group LP Selfie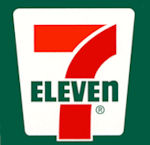 7-Eleven Corporate
Asset Protection Team


"The 7-Eleven Corporate AP Team is ready for the 100 Days of Summer and 7-Eleven Day on July 11th"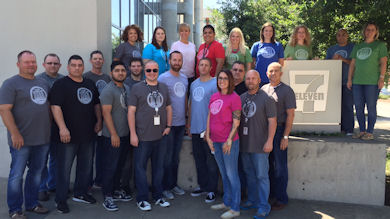 View all the selfies here!
Sponsored by:


---
We still want your Group LP Selfies
So keep them coming retail LP teams!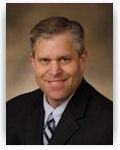 John Ponnett was named Senior Vice President Operations for Giant Food. John was previously the Vice President Asset Protection for Ahold and has worked with both Ahold and Giant Food since 1996 where he started as a Store Manager for Giant Food. He has worked his way up the ladder and held such positions as District Director for Giant Food, Director Fresh Sales and Merchandising for Giant Food, Vice President/Lead - Genuardi's Acquisitions/Conversion for Ahold, and Regional Vice President of Operations for Giant Food. John earned his Bachelors of Arts degree from Shippensburg University of Pennsylvania and went on to acquire his MBA from Saint Joseph's University. Congratulations John!

News Brief
Sponsored by WG Security Products, Inc.
Bloomingdale's improves training, saves millions by asking employees to play games At Bloomingdale's, an initiative targeted to teach store associates about safety has grown into a program that saves the organization $2.2 million a year - and it's all fun and games. "I'm not sure if a lot of people can use fun and safety in the same sentence, but we've been able to do that at Bloomingdale's," said Chad McIntosh, vice president of loss prevention and risk management for the retailer, during his presentation at the NRF PROTECT Loss Prevention Conference. Bloomingdale's uses a gamification platform that hooks up to the store's point-of-sale system and allows store associates to play games while getting bite-sized on-the-job training. After logging in to the POS, the associates have the option to play a variety of addictive, brain teaser-type games that present a few training questions during the course of the game. The program is completely voluntary, yet McIntosh said that participation among employees is more than 90 percent. For Bloomingdale's, this means that more than 15,000 associates are exposed to loss prevention messages every day. McIntosh attributes the high adoption rate to the way store LP staff take the time to demonstrate the program to skeptics. He finds that if sales managers embrace it, their associates will too. "If it's important to your manager, it's going to be important to you too," he said. The program has been used to train employees on things like safety protocols, shrink issues, wardrobing policies and OSHA requirements and certifications, and McIntosh said it has resulted in millions saved annually. Results like that get noticed. The company is now looking for others ways to apply gamification to more parts of its organization. nrf.com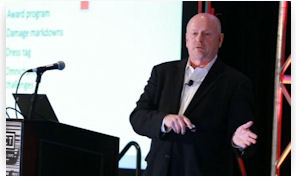 President Obama Making Millions More Americans Eligible for Overtime - Retail Managers Get a Raise President Obama announced Monday night a rule change that would make millions more Americans eligible for overtime pay. The rule would raise the salary threshold below which workers automatically qualify for time-and-a-half overtime wages to $50,440 a year from $23,660, according to an op-ed article by the president in The Huffington Post. "Right now, too many Americans are working long days for less pay than they deserve," the president wrote. The administration has the power to issue the regulation, which would restore the overtime salary threshold to roughly where it stood in 1975 in terms of purchasing power, without congressional approval. The rule, which would most likely be completed in 2016, would give workers whose salary is between the current threshold and the new threshold a raise if they work more than 40 hours a week. The NRF argues that the new regulation would take away managers' "ability to use their own discretion in deciding whether to put in the extra hours sometimes needed to do their job." The NRF also argues that the overtime expansion would "add to employers' costs, undermine customer service, hinder productivity, generate more litigation opportunities for trial lawyers and ultimately harm job creation." nytimes.com retaildive.com

NRF: Obama Overtime Proposal Would Erode Pathway to Careers The National Retail Federation today issued the following statement from Senior Vice President for Government Relations David French on the release of proposed new federal overtime rules: "The Administration seems to be under the distorted impression that they can build the middle class by government mandate. Turning managers into rank-and-file hourly workers takes away the career opportunities offered by private sector entrepreneurs and job creators that are the true path to middle-class success." ... "Our research shows that the managers who would supposedly benefit oppose this plan and that few workers would actually see more take-home pay. There simply isn't any magic pot of money that lets employers pay more just because the government says so." nrf.com

Cross Border Credit Card Fraud: 50% of U.K. Debit Card Fraud is in the U.S. FICO has just released data on fraud patterns on 52 million active UK debit cards, and the patterns are a mixed bag of good, bad and scary. The most startling figure relates to cross-border fraud. The percentage of fraudulent transactions on UK debit cards that come from cross-border use rose 25 percent. What's more shocking is that nearly half of these fraudulent cross-border transactions - 47 percent - took place in the US. As shown in the chart above, the US was only the third highest country in terms of overall cross-border transactions on UK cards, but by far the highest for fraud. This is especially pertinent when one considers the additional risk that should arise in countries with far higher card payment activity, such as Luxembourg, the central processing hub for the likes of PayPal's card-not-present (CNP) transactions.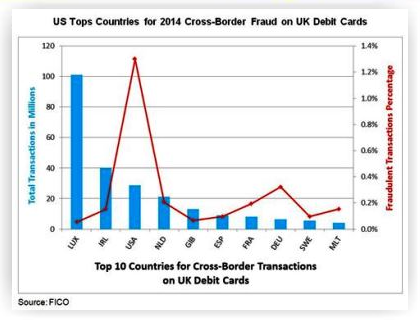 Why is the US-based cross-border fraud so prevalent? As with the figures FICO released earlier this month, showing an unprecedented spike in fraudulent ATM cash-outs, the US continues to be a target area for criminals because they have not yet implemented EMV technology. Now that they are, and the first liability shift is taking effect later this year, it seems that criminals are in a rush to exploit the weakness before the US bolsters its defenses.

The growth in cross-border fraud also overlaps with a rise in CNP fraud, which accounted for 68 percent of all fraudulent debit card transactions, and 84 percent of cross-border fraud transactions. CNP accounted for 63 percent of total fraud losses and 57 percent of cross-border fraud losses. However, CNP fraud transactions decreased by 3 percent and CNP fraud losses remained flat at £98 million between the two periods. biia.com

Unethical Attorneys Tainted Swipe-Fee Deals, Retailers Say An unethical relationship between a former MasterCard Inc. lawyer and a plaintiffs attorney that resulted in their sharing confidential information irrevocably tainted multibillion-dollar swipe fee settlements with MasterCard, Visa Inc. and American Express Co., an attorney representing major retailers told a New York federal court Monday. Representatives for 7-Eleven Inc., Home Depot Inc., Target Corp. and other merchants renewed their attacks on the credit card settlements at a hearing Monday in Manhattan. The settlements have been under intense scrutiny after it was revealed earlier this year that former Willkie Farr & Gallagher LLP partner Keila Ravelo and plaintiffs attorney Gary Friedman, legal adversaries in the cases, had shared emails and other information tied to the litigation. The antitrust litigation is over swipe fees that credit card companies charge retailers and steering rules AmEx has used; the situation has been complicated because the communications include confidential information and implicate both the MasterCard and Visa case as well as the separate AmEx case. law360.com

Nilson Report: U.S. merchants' card processing fees continue to rise With more Americans using credit, debit and prepaid goods to pay for goods and services, the amount merchants pay to process those cards continues to rise. General purpose and private label credit, debit, and prepaid cards generated $5.165 trillion in payments for goods and services in 2014. Processing fees, including interchange paid by U.S. merchants to handle that business, were $78.09 billion, up from $72.44 billion in 2013 when cards generated $4.768 trillion, according to the annual report on U.S. merchant processing fees published by The Nilson Report, a newsletter covering the card and mobile payment industries. chainstoreage.com

Sysco pulling out of $3.5 Billon US Foods buyout after FTC move Sysco is scrapping its proposed $3.5 billion buyout of US Foods after a Federal Trade Commission legal victory that temporarily blocked the deal to combine the two food-service companies. The FTC opposed the deal, saying it would reduce competition by putting 75 percent of the national market for suppliers to restaurants and other food-service operations under the control of one company. The U.S. District Court in Washington, D.C., granted the halt on Tuesday. The end of the deal will cost Sysco. It will pay $300 million to US Foods and $12.5 million to another company, Performance Foods Group, in breakup fees. Performance Foods had a deal to buy 11 US Foods facilities in 11 markets. The deal, announced in December 2013, was originally intended to close in 2014, but opposition from antitrust regulators delayed that. mywebtimes.com

OPM Takes Background Investigations Portal Offline Due to Vulnerability The Office of Personnel Management (OPM) has taken offline a web-based platform used to complete background investigations due to the discovery of a security vulnerability. According to a statement posted on the OPM's website, the move to temporarily suspend the portal, known as E-QIP, follows a comprehensive review of the government agency's IT systems. The post goes on to say that E-QIP, which is used as part of the OPM's EPIC software suite to process security clearances and background checks, will likely be unavailable for the next four to six weeks as improvements are made to the platform's security. tripwire.com

NJ Law Would Limit Employment Credit Checks - Except for Law Enforcement and Security Jobs Employers would face thousands of dollars in fines if they require credit checks on current and prospective employees, except for financial and law enforcement positions and in cases in which they suspect a worker is breaking the law, under legislation limiting employment credit checks that the New Jersey Senate approved on Monday. Employee credit history, credit score, credit and bank account balances, account numbers and payment history would be off limits unless the employer is required by law to obtain a credit report or believes that an employee is engaged in an illegal financial activity, according to the substitute bill for S724 and S1130, which received 22-16 approval. However, credit history is considered a "bona fide occupational qualification" for law enforcement and security jobs and managerial positions that involve finances, and for jobs in which the employee would have access to customers', employees' and employer's personal belongings, financial assets or financial information; would handle money transfers, issue payments and enter property contracts; or would have an expense account.

If the legislation gets signed into law, New Jersey would join the 11 states that also limit employers' use of credit checks, the senators noted. California, Colorado, Connecticut, Delaware, Hawaii, Illinois, Maryland, Nevada, Oregon, Vermont and Washington have similar laws, according to the National Conference of State Legislatures. law360.com

Hawaii Gov. David Ige says he'll veto Retail Theft Bill Hawaii Gov. David Ige said he plans to veto a proposed law that nearly doubles the monetary value of retail goods that suspected thieves can steal before they are charged with a felony. His decision, made public on Monday, came in response to calls from retail industry leaders to veto the proposed law amid concerns that it may send the wrong message to thieves. "We have been advised by county prosecutors that increasing the threshold for felony theft from $300 to $750 will eliminate the deterrent effect within retail markets," Ige wrote in his veto message released on Monday. "The retail merchants, in particular, are concerned that this will increase their revenue loss from shoplifting." That proposal, outlined in Senate Bill 569 and passed by the state lawmakers, raises the stolen monetary value threshold to $750 from $300 for a second-degree theft charge. Under current laws, state courts may impose a minimum $1,000 fine, or two-fold damages sustained by the victim, whichever is greater. A maximum five-year prison sentence, meanwhile, can be handed down for subsequent violations. bizjournals.com

Inside Wal-Mart's Neighborhood Market strategy

Bon-Ton selling 6 stores to help pay off loan

Apple conspired to fix e-book prices, U.S. appeals court rules

Security Firms Gear Up For Marijuana Legalization in Oregon July 1


Quarterly Same Store Sales Results

Birks Group Q1 up 16%
Finish Line Q1 up 5.5%
Bed Bath & Beyond Q1 up 2.2%
All the news - One place - One Source - One Time
The D&D Daily respects your time
& doesn't filter retail's reality
Report Your News!
(content subject to approval)



Retailers Lack Fraud Management Tools for Omnichannel - 80% of Retailers are 'Fighting Fraud in Silos' Organizational silos hamper the management of cross-channel strategies for tackling fraud by global retailers. That was just one conclusion from a study conducted by research firm Forrester Research and commissioned by global payments firm ACI Worldwide. The study, done in March, surveyed 170 retailers selling through online and offline channels. Michael Grillo, senior product marketing manager at ACI Worldwide, said the survey results suggest that "fighting fraud in silos" limits retailers' ability to effectively look at the big picture. Among the key findings, 65 percent of retailers feel they lack adequate fraud management tools and 54 percent felt they do not have the skilled staff needed to manage fraud. "Omnichannel data aggregation, the increasing number of payment options, the demand for faster fulfillment and the rapidly changing nature of fraud all present significant challenges to retailers' fraud-management programs," the study concluded. Braatz said retailers need a combination of "fraud rules and analytics" that add speed and sophistication to fraud detection. Further, access to global fraud intelligence can help them interpret and respond to fast-changing patterns of fraud, he noted.

The study also showed that resources are not being allocated appropriately to tackle current fraud trends. For example, less than half of retailers surveyed said they use real-time rule and neural models for the protection of their card-not-present channels, and almost two-thirds said they use those tools for their card-present channels. Retailers are using different fraud capabilities for card-present and card-not-present channels. Hampering the strategies to prevent fraud include more than 80 percent of retailers who said they are still operating siloed fraud management teams, monitoring and managing fraud by channel rather than working as holistic cross-channel teams.

Grillo noted that in-store and online fraud detection and prevention efforts should include real-time capabilities, which means stopping fraud during the authorization path, as well as analytics designed to monitor nontypical behavior. "Deploying these types of preventative tactics should be the starting point," Grillo concluded. wwd.com

Battling Insider Fraud: Reducing the danger retailers face from employees No matter which day of the week you look, data security will be in news headlines. Breaches, fines and reform are but some of the reoccurring topics seen on a daily basis. This month, LastPass, a company that prides itself on managing and keeping consumer passwords safe in the cloud has been reported as suffering a data breach. If password security companies find it hard to tackle the thorny issue of data security, what hope does that leave the rest of us? You could be forgiven for thinking the majority of data breaches that occur are attributable to cyber criminals and hackers. They're not. It is just that these are the most widely reported. However, unreported instances of Card Not Present (CNP) fraud only means that there's a continued lack of visibility and awareness of the issue within retail. A chain is only as strong as it's weakest link and within a retail environment, the unassuming contact centre is increasingly becoming a point of vulnerability. The chaotic contact centre environment, combined with confidential customer payment data in close proximity to contact centre agents creates the perfect environment for insider fraud. As a result, organised criminal gangs are increasingly targeting both the contact centre and the staff who work there. retailfraud.com

Crooks Use Hacked Routers to Aid Cyberheists
Cybercriminals have long relied on compromised Web sites to host malicious software for use in drive-by download attacks, but at least one crime gang is taking it a step further: New research shows that crooks spreading the Dyre malware for use in cyberheists are leveraging hacked wireless routers to deliver their password-stealing crimeware. According to a recent in-depth report from Symantec, Dyre is a highly developed piece of malware, capable of hijacking all three major web browsers and intercepting internet banking sessions in order to harvest the victim's credentials and send them to the attackers. Dyre is often used to download additional malware on to the victim's computer, and in many cases the victim machine is added to a botnet which is then used to send out thousands of spam emails in order to spread the threat. krebsonsecurity.com

New Sears smart store dedicated to 'connected' home solutions Sears has opened a store in the heart of the Silicon Valley dedicated to smart technology products for the home. The retailer's new "Connected Solutions" flagship is located at The Shops at Tanforan shopping center, in San Bruno, California. The 4,000-sq.-ft. store features a living room, kitchen, nursery, workout room, garage and outdoor area where consumers can experience the benefits of smart technology firsthand. Nationally, Sears is expanding its assortment of smart technology home products to hundreds of stores. In addition to the just-opened flagship, Sears currently operates three 2,000-sq.ft. Connected Solutions stores in the Chicago area. chainstoreage.com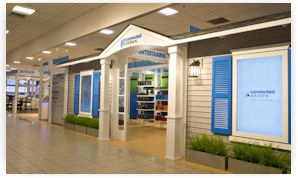 Walmart piloting product content system for suppliers - and customers

Meet NCR's one-stop omnichannel shop for retailers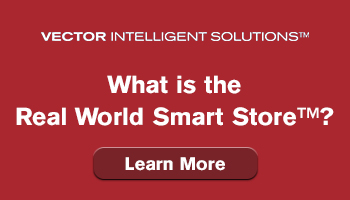 Vendor Spotlight


The Zellman Group Legal
Team Spotlight
The civil recovery statutes are frequently under scrutiny as a result of abuses in the industry. There have been several attempts to repeal or change these statutes this year. Repeal or significant change to the statutes will adversely impact Loss Prevention departments. The Zellman Group is managed by retail executives with intimate knowledge of Loss Prevention in the retail and food service sectors. The Zellman Group continues to work closely with state Retail Merchant Associations to ensure the protection of current recovery statutes. The Zellman Group is a leader in Risk Adverse Civil Recovery. Staying true to this approach, The Zellman Group is PCI compliant and maintains an SSAE 16.

The Zellman Group's Risk Adverse approach to Civil Recovery is lead by our Chief Counsel, Michael Ira Asen with our extended team of attorneys.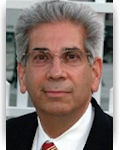 Michael Ira Asen, is licensed in the states of New York and New Jersey. He is admitted to practice in the United States Supreme Court, the United States Courts of Appeal, Second and Third Circuits, the United States District Courts for the Southern District of New York, Eastern District of New York and New Jersey. Mr. Asen has more than 40 years of legal practice. He has an AV Preeminent Peer Review Rating, the highest professional rating available to lawyers by Martindale-Hubbell.

Our attorneys include:

| | |
| --- | --- |
| ● | Ronald D. Halpern was admitted to the Minnesota Bar 1974; he was admitted to both the California Bar and to the Washington D.C. Bar in 1978. He is also admitted to the U.S. Court of Appeals, 9th Circuit. Mr. Halpern is a graduate of Princeton University, cum laude. California civil recovery cases are reviewed and managed by Mr. Halpern. |
| ● | Martin J. Horn was admitted to North Carolina Bar in 1991. Mr. Horn is admitted to practice in Federal Court. All North Carolina civil recovery cases are reviewed and managed by Mr. Horn. |
| ● | A. Craig Abrahamson was admitted to the Minnesota Bar in 1979, admitted to the Oklahoma Bar in 1982 and admitted to Missouri Bar in 1991. Mr. Abrahamson is AV Preeminent Peer Review Rated by Martindale Hubbell. |
| ● | Alan Scheinthal was admitted to Texas Bar in 1985. Mr. Scheinthal is AV Preeminent Peer Review Rated by Martindale Hubbell. |
| ● | Christopher M. Boedefeld was admitted to the Missouri Bar in 2004 and the U.S. District Court Eastern Division of Missouri in 2009. |
| ● | Matthew Baker was admitted to the Kentucky Bar in 1986. |
| ● | Robert T. Collins was admitted to the Puerto Rico Bar in 1990 and the U.S. District Court, Puerto Rice and U.S. Court of Appeals, First Circuit in 1994. |
| ● | Alexander R. Ferrante was admitted to the Pennsylvania Bar in 1985, admitted to the Connecticut Bar in 1985 and admitted to the New Jersey Bar in 2006. Mr. Ferrante is AV Preeminent Peer Review Rated by Martindale Hubbell. |
| ● | Marc Lazenby was admitted to the West Virginia Bar in 1992. |
| ● | Thomas Napierala was admitted to Wisconsin Bar in 1990. Mr. Napierala is AV Preeminent Peer Review Rated by Martindale Hubbell. |
| ● | Mark A. Nelson was admitted to Florida Bar and the U.S. District Court, Middle District of Florida in 1987. |
| ● | Thomas Yeager was admitted to Maryland Bar in 1990. |
For more information, please contact us a sales@zellmangroup.com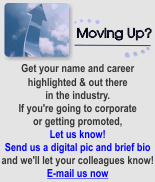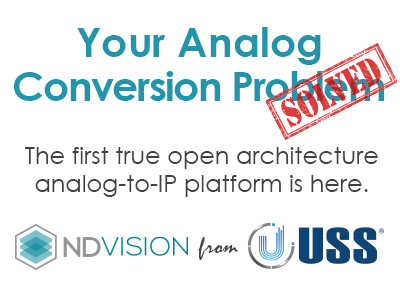 ORC Roundtable:
A National Update
In this national update on ORC, hear from five of the leading experts on this growing threat to the LP industry and the latest efforts to combat it. Denny Dansak, Sr. Corp. Mgr. ORC, The Kroger Co.; Nelson Harrah, Dir. of ORC, Gap Inc.; Tony Sheppard, National Mgr., ORC Unit, CVS Caremark; Debra Lussier, Sr. Mgr., Investigations, The Home Depot; and Scott Sanford, Dir. of Investigations & Training, Barnes & Noble Inc., discuss the link between online fraud and brick-and-mortar crimes, the impact of state ORC laws, and the mounting national effort of ORC associations that are helping to bridge the gap.
---
In this LPNN Quick Take, Amber Bradley, Ed Wolfe, VP Business Development for WG Security Products, and Mike Liberatore, Sr. Director, Administration, Asset Protection for Hudson's Bay Corp., discuss Mike's session at the NRF show. He explains the tabletop exercise they performed including the fictitious situation at a mall and how they involved the audience step-by-step. The main takeaway from the session was to have an active-shooter protocol in place.
Solution Providers, have a video or commercial you want to publish? Contact us.

e-commerce

Sponsored by The Zellman Group
Kansas City Fed Chief makes Payment Security Top Concern Security is increasingly becoming a key concern for the U.S. payments system and remains one area among several that mark the need for system-wide improvement, Federal Reserve Bank of Kansas City President Esther George said in a speech Friday (June 26). The collaborative mindset has in turn led to the creation of two separate task forces, George said in her remarks. One task force has been charged with developing safer and faster payments capability across the U.S. As had been reported earlier this month, the Fed had tapped Gordon Werkema of the Chicago Fed as payments strategy director. One area that bears monitoring, according to George: As an operator, the Fed "must consider and ensure the security of its own clearing and settlement activities, and this directly influences a large segment of U.S. retail payments." Security remains the province of the other task force mentioned by George in her speech. This focus on security ties directly in with the move toward faster payments, and "in the near term, we will look to the secure payments task force to articulate key priorities." pymnts.com

New Fraud Fighting Tools Can Be Easy to Understand, and Deploy The fraud fix, as it is becoming clearer, is to take payment card information (account numbers, card verification values and the like) and devalue this data in an effort to make it less relevant to the hackers who seek to harvest and sell it. But the ways we are developing the fix are not very dissimilar, conceptually. Is there more to this commonality and does this offer us a theme for what we should expect in the technologies that support payment processing through the front lines of the merchants POS systems?

The one technology topic on the tip of the tongue of most discussions is around EMV or Chip Cards. So, what's the big deal, we've got a new chip on our plastics; it looks like a SIM card and it works like one. Do we really know how it works? There are some elements like cryptograms and other super-secret validations (both offline and online) that go on in the background that would frighten most technophiles in terms of their complexity. The killer element is the iCVV, a dynamic (it can change with each transaction) electronic version of that 3-digit code, and it can only be used with a chip transaction, where the cardholder is present at the merchant's point of sale.

Tokenization is now most famous with Apple Pay and is much the same; we have a token that's placed on the device that is used as a surrogate for the card number (PAN). In any event, it's removed the PAN from the transaction and thus, divorced itself from the capacity to be harvested and reused outside of the device on which it resides. This is the equivalent of the hashing the password, but associating it with the device is the equivalent of making the token dynamic (as in there is only one static token per device). With this pseudo-dynamic PAN, we have an authenticated token unique to the encrypted device and it can't be used elsewhere, so it's fairly secure, once the token-device registration is securely authenticated. paymentssource.com

Nike annual web sales top $1 billion for the first time

Apple Pay Faces New Challenge From Barclays Contactless Wearable Devices

"Fraud is not a person - it is a dynamic grouping of statistics that deviate from the norm."
Stuart B. Levine, CFI, CFCI
CEO, The Zellman Group & Zelligent

ORC News
Sponsored by Security Resources
Organized Credit Card Fraud Groups and Gasoline Pump Skimmers in WV The Charleston, WV Secret Service is currently investigating up to 3 organized groups that have traveled to West Virginia in the past several weeks from other states for the sole purpose of using fraudulent credit cards to make purchases at various retailers. The perpetrators begin by purchasing information from a source that has access to "hacked" or stolen data. This information is then used to produce "cloned" or fraudulent credit cards by re-encoding the account numbers on various forms access device cards. The "perps" then travel to the states where the victims reside to use the fraudulent credit cards because there is less attention paid to purchases within the state where the victim lives and the credit card purchases are not questioned. Several arrests have been made in the Kanawha Valley area and investigations are continuing with some in other areas of the state. The Charleston Secret Service is also investigating several gasoline pump skimmer incidents where devices are being placed on gas pumps in order to capture credit card information. Several businesses in the Kanawha Valley area have been victimized. William H. Smarr, Resident Agent in Charge- US Secret Service: Charleston (WV) Resident Office (304) 347-5188

Boise Police Organized Retail Crime Unit arrest Grand Theft and Fraud suspect Boise Police arrested a San Leandro, Calif., man Monday morning on felony charges of grand theft and misappropriation of personal identification. Christopher S. Miller, 40, was taken into custody after officers were alerted by employees of the Downtown Wells Fargo Bank this morning to a possible fraud in progress. Miller was taken into custody for questioning and later jailed on the felony charges after an investigation involving officers with the BPD Organized Retail Crime Unit and Neighborhood Contact Officers. idahostatesman.com

Publix pharmacy tech sold stolen pills to kids for gas money A former Publix pharmacy technician confessed to police that she'd been stealing Vicodin pills from her Leesburg workplace for about a year and selling them to neighborhood children to drum up gas money, according to an arrest affidavit. A former Publix pharmacy technician this week confessed that she'd been stealing Vicodin pills from her Leesburg workplace for about a year and selling them to neighborhood children to drum up gas money, according to an arrest affidavit. Kathy Rene Dullum made the admission on Monday after Loss Prevention officers at the grocery store on U.S. Highway 27 confronted her with video evidence that she'd been stealing the painkillers and cash. Dullum, 55, of Leesburg said she'd been pilfering four tablets per week for about a year and had pocketed more than $1,150 from the cash registers to make her car payments. After the theft came to light, Publix managers fired Dullum, who had been working as a store pharmacy technician since 2011. Dullum told police she sold the Vicodin to "children in her neighborhood in order to pay for gas to drive to and from work". orlandosentinel.com

4 accused of running a retail theft ring in Cumberland County, PA Police are looking for three men and a woman accused of running a retail theft ring in Cumberland County. The latest theft happened at the CVS at 6706 Carlisle Pike in Silver Spring Township around 4:50 p.m. on June 25. According to police reports, two of the men distracted store employees while a man and woman stole personal hygiene products from the shelves. Police believe same people were also responsible for stealing items from the CVS on High Street in Carlisle earlier that day. fox43.com
Pittsburgh woman accused of shoplifting at Mills mall A 46-year-old Pittsburgh woman accused of shoplifting for the 12th time is accused of trying to hide under a blanket inside a SUV to elude police, Frazer police allege. Devaron L. Hunter is accused of taking more than $1,100 worth of goods at the Pittsburgh Mills mall earlier this month. Hunter is accused of fleeing Wal-Mart loss prevention employees just after 1 p.m. on June 17. Police said Hunter was found with about $550 worth of items from Michaels Crafts, $450 worth of items from Wal-Mart, almost $100 from Bath & Body Works, about $36 from the Five Below store, and an unknown amount from Old Navy. triblive.com

Brazen shoplifter caught with $1,500 in merchandise at Three Rivers Mall, Kelso, WA A brazen daylight shoplifter was caught early Friday evening after walking out of the JC Penney department store at Kelso's Three Rivers Mall with a $1,200 in clothes, according to police. Nicole Sharreen Taylor, 35, of Kelso was arrested on suspicion of second-degree theft, third-degree theft and third-degree driving with a suspended license. Along with the more than $1,200 worth of clothing, police found food and other items taken from a nearby Safeway grocery store worth approximately $340. tdn.com

Butte, MT Police search for 4 suspects in Walmart theft Officials said three males and one female stole $585.30 worth of merchandise from the Wal-Mart store at 3901 Harrison Ave. in Butte around 10:45 p.m. Friday. The males left the store through the main entrance and the female left through an emergency exit in the garden area. nbcmontana.com
Deputies searching for woman caught trying to shoplift from Lowe's in Palm Coast The Lowe's loss prevention manager says he saw a woman take items from the flooring department and put them in her black and white striped purse. The woman tried to leave the store without paying and was confronted by the loss prevention manager. She dropped the purse and ran away and got into a gold Toyota Camry with New Jersey license plates. actionnewsjax.com
Do you have an ORC case to share?
Share your ORC news and help the industry grow

Retail Crime News

Sponsored by NuTech National
2 surrender to police in connection with the Oak Park Mall shooting The Overland Park Police Department said two people have surrendered to police in connection with the weekend shooting at the Oak Park Mall. Police said the names of the men will not be released until charges have been filed. They are currently being housed at the Johnson County Jail. The shooting happened Saturday evening outside of the Macy's store at Oak Park near 95th Street and Quivira Road. A woman said her boyfriend's ex-girfriend and some of her friends showed up at the mall. She said she noticed them staring at her boyfriend. When her boyfriend got out of his car, she said that's when bullets started flying. Police released surveillance photos Monday of five people wanted for questioning in connection with the incident. Even though these arrests have been made, this case is still under investigation. kmbc.com
Autopsy results for alleged shoplifter will take a while in Coeur d'Alene, ID It will be several weeks before anyone is certain why an alleged shoplifter died after scuffling with a loss-prevention officer at a Coeur d'Alene store. Coeur d'Alene police said 35-year-old Andrew M. Dearmin fled from the Super 1 Foods store at Kathleen Avenue and was pursued by the store employee on June 17. ermine was caught and held by the employee near Sunset Motors, police said. He was not breathing when police arrived on scene. Officers performed CPR and Dearmin was taken to Kootenai Health, where he died a short time later. It could take 10 weeks from the autopsy date to get official results on the cause of death, Lynn Acebedo, Kootenai County's chief deputy coroner, said Monday. cdapress.com

Fatal shooting by Portland, OR Police outside Winco; Officers say he had a starter's pistol Police in Portland say a man in a grocery store parking lot brandished what appeared to be a gun and officers shot him to death. It turned out he had a starter's pistol. Police say two officers approached the man and two other people Sunday night and talked with them for several minutes. The officers said that without provocation, the man grabbed what looked like a gun out of a vehicle and pointed it in the direction of the officers and the two other people. A police statement issued Monday said both officers fired. It didn't say why the officers had approached him. ktvz.com

Man gets 60 years in Kmart shootings in St Thomas, USVI District Judge Curtis Gomez on Wednesday sentenced a St. Thomas man to more than 60 years in prison for shooting two security guards during an armed robbery at the Kmart in Lockhart Gardens in 2013. Richard Antonio Hodge Jr., 30, of St. Thomas was sentenced for Hobbs Act robbery; discharge of a firearm during the commission of a crime of violence; and related offenses. The Hobbs Act count is a federal charge that pertains to interfering with commerce. Gomez also sentenced Hodge to four years of supervised release, and ordered him to pay $300 in special assessments. After a three-day trial, Hodge was convicted on June 11, 2014, of the armed robbery and shooting of a Ranger American Armored Service messenger and his supervisor on December 3, 2013. virginislandsdailynews.com

Domino's Pizza Delivery man shoots robbery suspect in Albuquerque, NM Albuquerque police are investigating an armed robbery turned shooting that happened Sunday night. Around 9:30 p.m., police said they got a 911 call about the robbery at the nearby Domino's. Within minutes, they received another call about gunshots being fired. Police identified the robbery suspect as Girardo Alvarado, 52. Police said Alvarado attempted to rob the Domino's with a gun. The delivery driver isn't facing any charges, because police said he shot Alvarado in self-defense. koat.com

Career criminal sentenced for Guilford, Maine Rite Aid Armed Robbery A 27-year-old Levant man who robbed a Guilford pharmacy at knifepoint and then fled in a mail truck more than three years ago was sentenced Monday in U.S. District Court to nearly seven years in federal prison. Michael Thompson, who has a criminal record in Maine dating to his teenage years, was sentenced to six years and 10 months to be followed by four years of supervised release. bangordailynews.com

5 men held in Armed Robbery of O'Reilly Auto Parts in San Antonio, TX San Antonio police have five men in custody after the armed robbery of a South Side O'Reilly Auto Parts. Police said two men entered the store on Pleaston road around noon Monday armed with a sawed-off shotgun and fled with an undisclosed amount of cash. Two men matching the descriptions of the alleged robbers were spotted running through nearby ditches and were arrested. ksat.com
Five juveniles accused in Vancouver, WA c-store robbery Five juveniles were arrested early Monday morning for allegedly robbing a Fircrest convenience store. Police learned that three boys wearing masks and bandanas came into the store, showed a knife and robbed the store before fleeing on foot. Officers located evidence and arrested three boys and two girls who allegedly helped them on suspicion of first-degree robbery. columbian.com

Army-Navy store Burglar in Orlando caught on rooftop with over 70 guns A hole in the roof early Tuesday was the only sign that Al's Army-Navy store on Orange Blossom Trail had been hit again on for guns. Owner Neal Crasnow looked up at the hole 17 feet above the showroom floor and said it reminded him of a movie. "It must be Spider Man," Crasnow said, describing how the burglar shimmied down a rope and climbed back up at least once stealing 73 guns. "I can't think of who else." The cat burglary happened sometime after midnight without setting off any alarms. orlandosentinel.com

Women accused of stealing from Target in Willoughby, OH, one Accused of Assaulting Loss Prevention Agent Willoughby police are investigating an alleged robbery that happened at Target on Sunday around 9:20 p.m. Target called police and said that four women were seen hiding jewelry and other store items while walking through the store. According to Police, each of the women walked past the cash registers without trying to pay for the items. One of the women is accused of assaulting a security officer by knocking her into the doors as they were approached on the way out. fox8.com

Jewelry Grab and Run Suspect arrested in North Attleboro, MA; 9 outstanding warrants The subject responsible for a Grab and Run at Kay Jewelers in Wrentham, MA has been apprehended and is currently in jail for 9 outstanding warrants. A few include; a Grab and Run at Hannoush Jewelers in North Dartmouth MA on 6/19/15, Kay Jewelers North Attleboro, MA on 6/24/15 and after this theft at 2:15 pm on 6/27/15 hit Longs Jewelers in Braintree MA and then apprehended.

Man Tries to Steal Cash Register from Bon-Ton in Hamden, CT A New Haven man was charged with trying to steal a cash register from the Bon-Ton on Dixwell Avenue on Saturday night. Hamden police responded to the store at about 9:30 p.m., and investigation revealed that Michael Barlowski entered the store while concealing a crowbar. Store employees observed him disassembling the wires of a cash register. Barlowski, 24, subsequently took the cash register and ran toward the front of the store. As store security approached, Barlowski attempted to shatter the storefront window with the crowbar and then began fighting with store security. Hamden police promptly arrested Barlowski. patch.com

Ex-con robs Mac store the day he's released from prison in Redmond, WA

ICE seizes $500K in counterfeit merchandise during NBA playoffs


Robberies and Burglaries
● BP - Baltimore, MD - Armed Robbery
● Circle K - Hanford, CA- Robbery
● CVS - Abington, PA - Armed Robbery
● CVS - Wind Gap, PA - Robbery
● CVS - Greenwood, IN - Armed Robbery
● CVS - Omaha, NE - Robbery
● Daily's - Nashville, TN - Armed Robbery/ Shots fired
● Dollar General - Houston, TX - Burglary
● Dollar General - Fort Wayne, IN - Armed Robbery
● Dollar General - Toledo, OH - Armed Robbery
● Dollar General - Columbia, SC - Armed Robbery
● Dollar General - Columbus, GA - Armed Robbery
● Dollar General - Memphis, TN - Armed Robbery
● Dollar General - Orlando, FL - Armed Robbery
● Metro PCS - Conyers, GA - Burglary
● Midwest Petroleum - Columbia, MO - Robbery
● O'Reilly's - San Antonio, TX - Armed Robbery
● Simply Mac - Redmond, WA -Armed Robbery/ Kidnapping
● Speaker World - Tulsa, OK - Burglary
● Sunoco - Orlando, FL - Armed Robbery
● Union 76 - Vancouver, WA - Armed Robbery
● Valero - Durham, CT - Robbery
● Verizon - Paramus, NJ - Burglary
● William's - Bingham, ME - Burglary


Featured Job Listings
Sponsored by NuTech National
Feature Your Job Here For 30 Days -
70% Aren't On the Boards
Director Fraud & ORC
Lowe's
Mooresville, NC
Lowe's
VP of Security
Comcast
Philadelphia, PA
Comcast
Senior Dir Safety/Food Safety/Hazmat
Sears
Hoffman Estates, IL
Sears Holdings Corp
LP Director
Goodwill Industries of the Chesapeake, Inc
Baltimore, MD
Goodwill Industries of the Chesapeake, Inc
Director of LP
A'gaci
San Antonio, TX
A'gaci
Director of LP
Lane Bryant
Columbus, OH
LinkedIn
Director of LP
PacSun
Anaheim, CA
PacSun
VP Supply Chain, LP & Safety
Ross Stores
Ft. Mill, SC
Ross Stores
Dir, Pharmacy LP
Rite Aid
Camp Hill, PA
Rite Aid
Reg Dir AP
Saks Fifth Ave
New York, NY
Saks Fifth Ave
LP Corporate Sr Mgr
JC Penney
Dallas, TX
JC Penney
Corporate LP Mgr
St. John Knits
Irvine, CA
St. John Knits
Mgr, Corp Security & LP
Canadian Tire
Oakville, ON
Canadian Tire
District LP Mgr
Dick's Sporting Goods
Phoenix, AZ
Dick's Sporting Goods
LP Mgr
Dick's Sporting Goods
Wheaton, MD
Dick's Sporting Goods
Regional LP Mgr
Family Dollar
Milwaukee, WI
Family Dollar
Multi Unit LP Mgr
The Great Atlantic & Pacific Tea Co.
New York City
The Great Atlantic & Pacific Tea Co.
LP Specialist
Alb/Sfy Company
Baton Rouge, LA
Alb/Sfy Company
Implementation Expert/Project Mgr
LP Software
Worth, IL
LP Software
Sales Representative
NuTech National
Maitland, FL
NuTech National

Limited Time Only - Post Your Multi-Unit LP jobs for FREE - Learn More Here

Daily Job Alerts


Appearing One Day Only
View our Internet Jobs Archives here
Safety Manager
dressbarn
Mahwah, NJ
dressbarn
AP Manager
Hudson's Bay
Saskatoon, Canada
Hudson's Bay Co.
AP Manager
Hudson's Bay
Eglinton, Canada
Hudson's Bay Co.
Dept Mgr LP & Safety
Lowe's
Jackson, MS
Lowe's
Dept Mgr LP & Safety
Lowe's
Graysville, AL
Lowe's
Dept Mgr LP & Safety
Lowe's
Olive Branch, MS
Lowe's
LP Dept Mgr
Lowe's
Cheyenne, WY
Lowe's
Regional LP Mgr
Save A Lot
Baltimore, MD
Save A Lot
AP Mgr
Home Depot
Dallas, TX
Home Depot
Multi Unit LP Mgr
Kmart
Springfield, MO
Sears Holdings Corp
LP Manager Hrly
Kmart
Burbank, CA
Sears Holdings Corp
LP Manager Hrly
Sears
Mary Esther, FL
Sears Holdings Corp
AP Team Leader
Target
Phoenixville, PA
Target
Area LP Mgr
ULTA Beauty
Charlotte, NC
ULTA Beauty
AP Manager in Training
Walmart
Lockport, NY
Wal-Mart
AP Manager in Training
Walmart
Morgan Hill, CA
Wal-Mart
AP Manager in Training
Walmart
Payson, UT
Wal-Mart
AP Manager in Training
Walmart
Manassas, VA
Wal-Mart
AP Manager in Training
Walmart
York, PA
Wal-Mart
AP Manager in Training
Walmart
Lenoir City, TN
Wal-Mart
AP Manager in Training
Walmart
Branson, MO
Wal-Mart
AP Manager in Training
Walmart
Aurora, MO
Wal-Mart
AP Manager in Training
Walmart
Ankeny, IA
Wal-Mart
AP Manager in Training
Walmart
Laramie, WY
Wal-Mart
AP Manager in Training
Walmart
Liberal, KS
Wal-Mart
Regional LP Mgr
CVS Health
Los Angeles, CA
CVS Health
Sr Mgr of Divisional LP
Save Mart Supermarkets
Dublin, CA
Save Mart Supermarkets



Home of the Industry's Original
On the Move

John Ponnett was named Senior Vice President Operations for Giant Food.
Chris Courtney was promoted to Sr. Manager Safety Operations for The Home Depot.

Post Your New Job or Promotion!
See all the Industry Movement


Your Career
Sponsor this section of the Daily
How to Protect Your Employees from Burnout Beware! The symptoms of burnout are contagious and can quickly infect everyone in your workplace. Being able to see the signs and keep this stress-induced state at bay is critical to forming an engaged workplace. Treat each case individually

5 Secrets to Coaching Your Employees to Greatness There are many benefits to bringing coaching into your organization. It helps your employees feel empowered to improve their skills while being supported by leadership. Here are some ways you can integrate coaching into your company. Educate leaders

5 Smart Strategies for Getting Your Team on the Same Page Nothing can hinder getting a project done quite like poor communication, but how can you make sure that everyone is on the same page? Here are some ideas to help optimize your communication flow. Take advantage of technology

How Great Leaders Build Trust and Increase Employee Engagement Have you ever had the best of intentions when doing something only for it to take a turn for the worst? The key is to understand how our brain's reward networks works so you can avoid common pitfalls. Ask for feedback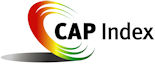 Tip of the Day
Sponsored by Vector Security
Making judgments on people is a serious thing and has a ripple effect that goes well beyond your immediate group. We all make judgments on every executive we know and it's human nature to be critical. Leave it to say that the best opinion is one of direct first-hand experience and is based on both sides of every story. It's easy to react to the self-serving opinions of others, but the real professional takes the high road and focuses on what's best for their organization, their team, and their industry.

Just a Thought,
Gus





Upcoming Events
---
Recruiting?
Get your job e-mailed to everyone... everyday
Post on our Featured Jobs Board!
Reach your target audience in 2015 every day!
Request our 2015 Media Kit
update account / change e-mail
unsubscribe FEEDBACK
www.downing-downing.com

Advertise With The D&D Daily




36615 Vine Street, Suite 103
Willoughby, OH 44094
440.942.0671
copyright 2009-2019
all rights reserved globally