The D&D Daily Mobile Edition
July 1,

2015



The LP Industry's #1 News Source - Informing, Educating and Instilling a sense of community



NEW Group LP Selfie



Ann Inc. Corporate Loss Prevention Team at
NRF Protect 2015

"Fit is Everything"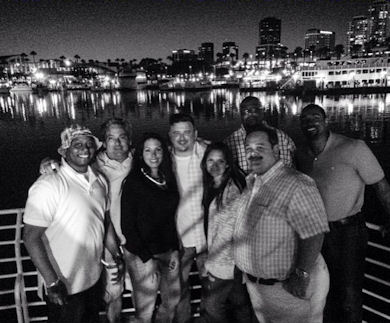 Left to right: Charles Cherry, Maurice Cloutier, Amanda Kilpatrick, Dwayne Bryant, Deana McLees-Bailey, Wayne Barnes, Larry Clark, David Horne

View all the selfies here!
Sponsored by:


---
We still want your Group LP Selfies
So keep them coming retail LP teams!


Here are the 21 Executives 'Moving Up' as reported in the Daily in June

Abercrombie & Fitch promoted Joel Gurley, CFI to Director of Asset Protection.
Burlington Stores promoted Bill Wagner, CFI to Regional Vice President Stores N. Carolina, S. Carolina.
CCI, a division of Protection 1, named Robert Bull Vice President - CCI.
Connolly iHealth, LLC named Paul McGinley Global Senior Manager, Security.
Delhaize America named Mark Sens Safety Director.
Dick's Sporting Goods promoted Kevin Dodson to Director of Loss Prevention.
Dick's Sporting Goods promoted Jacob Gillette to Director of Loss Prevention Operations.
Giant Food named John Ponnett Senior Vice President Operations.
HVHC named Cary Jones, CFI Vice President of Administrative Services and Loss Prevention.
Kroger named Ty Haynie Corporate Loss Prevention Manager.
Macy's Northwest Region named Khristopher Hamlin Vice President of Asset Protection.
Nedap Retail in North America named Pat O'Leary Vice President and General Manager.
PayPal Holdings named John Mearls Director Global Asset Protection.
PetSmart promoted Bryan Hillman to Director of Field Loss Prevention and Safety.
Ralph Lauren promoted Roberto Borges to Director, Asset Protection Facilities & Technology.
Rite Aid promoted Katherine Jurkas to Regional Director of Asset Protection.
Rite Aid promoted Steve Hamilton to Regional Director of Asset Protection.
Rite Aid promoted Erin Walker-DeCastro to Sr. Manager Internal Investigations and ORC.
Sears Holdings Corporation named Allison Jonas National Manager Learning & Development.
Town Shoes of Canada named Troy Porteus National Director of Loss Prevention.
Tractor Supply Company promoted Steven Sherod, CFI to Director of Loss Prevention - Stores.

News Brief
Sponsored by WG Security Products, Inc.
Retailers Slam Obama's Overtime Plan as Costing Billions - Would make 56% of retail supervisors overtime-eligible - Up from current 8%, analysis shows Retailers and manufacturers blasted President Barack Obama's plan to make more Americans eligible for overtime pay, saying the move would stunt workers' careers and cost companies billions. The National Retail Federation says Obama's proposed rule change to greatly increase how many salaried employees can claim overtime would force companies to use more part-time and entry-level workers. Businesses also may offer fewer promotions and convert salaried employees to hourly to avoid raising their pay, the NRF said. The move, which would go into effect next year, would cost $9.5 billion annually if retailers and restaurants implemented the change without making adjustments, the NRF says. Total payroll expenses for all 25 million workers in these industries was $545 billion in 2012.

Obama's plan would make workers who earn a salary of as much as $970 a week, or about $50,000 a year, eligible to claim overtime under the Fair Labor Standards Act. The current threshold is $455 a week, or about $24,000 a year, which is below the poverty line for a family of four. This change would benefit 4.68 million people, the White House said Tuesday on its website.

An analysis by the Economic Policy Institute showed large increases in the percentage of workers that would be eligible for overtime if the threshold were raised to a level similar to Obama's proposal. Among retail supervisors, about 56 percent would be covered, up from 8 percent. The group calculated comparable jumps for restaurant managers, insurance clerks and customer-service representatives. Major chains already were under pressure to boost hourly wages for their lowest-paid workers. Many, including McDonald's Corp. and Wal-Mart Stores Inc., have done just that. Now Obama says he wants to boost the pay of middle management. Of those affected, a majority have college degrees, are women and are older than 35, the Department of Labor said. bloomberg.com

Victoria's Secret Getting Rid of On-Call Scheduling in Stores Victoria's Secret is ending the use of on-call scheduling in its stores, employees were told this week - a major reversal of a policy that wreaked havoc on the lives of tens of thousands of retail workers across the country. The chain told employees it would no longer use the controversial scheduling practice, which requires staff to be available for shifts that can be cancelled at the last minute with no compensation, three current and former staff told BuzzFeed News on the condition of anonymity. It also told staff that they will be notified in advance if upcoming shifts may involve "extensions" that require them to work past their scheduled end time. Workers will also be able to sign up for extra hours if they want them, the ex-employees told BuzzFeed News. Store managers were briefed on the new policies last week.

Victoria's Secret, which is owned by L Brands, was sued for the practice in California last year, in a case that largely centered around whether "reporting for work" includes being available for call-in shifts (and therefore compensation if the shift is canceled). Beyond the pending suit, no-call scheduling has also drawn the attention of the New York state attorney general's office, which in April sent letters to 13 retailers, including Victoria's Secret, seeking information about their scheduling practices. buzzfeed.com cbsnews.com

Lawsuit alleges Vineyard Vines store ignored employee sexual assault A new lawsuit by a former retail sales associate claims she was repeatedly sexually harassed, threatened and eventually assaulted by her store manager while working at Vineyard Vines in 2012. According to court documents filed in the New York Southern District Court last Thursday, the woman says she was repeatedly hit on, groped, slapped, hit, insulted, threatened, and eventually raped while working at the store. Even worse, the suit alleges, the abuse often happened around other employees, none of whom intervened or reported the behavior. When the sales associate reported her manager, she says she was "laughed at" by another supervisor and ignored entirely by her manager's superior. According to the lawsuit, once the manager admitted to some of his behavior, he was never disciplined - and the woman herself was ultimately fired for an alleged history of disciplinary infractions. The woman is suing for punitive damages, compensation for suffering, and her old job back. Vineyard Vines is a clothing retailer based out of Martha's Vineyard, Mass., operating 48 stores and 8 outlet locations throughout the U.S. gawker.com

Atlas Logistics Group fined $2.25M under 'Genetic Information Nondiscrimination Act' - Asked LP Manager to identify 'Devious Defecator' in distribution center - 2 employees sue after undergoing 'non-uniform' DNA testing It is a lesson that should be loud and clear for employers across the nation. Genetics, DNA and employee privacy are not things to be taken lightly, or at all for that matter. Atlas Logistics Group Retail Services, a grocery distributor, had an issue recently where someone was leaving piles of human feces around one of their warehouses. The company asked their Loss Prevention Manager to identify what a judge would eventually label the "devious defecator". He allegedly reviewed employee work schedules, and identified workers who may have been present at the time of the offense. He then "asked a forensics lab to compare the DNA of men the company suspected with the DNA of the feces to see if there was a match." The two men who underwent the DNA swab - and who were cleared of suspicion because of it - sued Atlas under a law passed by Congress in 2008, the Genetic Information Nondiscrimination Act, (GINA). The Act states that it is "...illegal for an employer to request, require, or purchase genetic information with respect to an employee." GINA was designed to protect workers from discrimination by employers who might use genetic testing to weed out different groups or identify employees who might develop a health condition. That law was the basis for the lawsuit, contending that the tests could provide private medical information to the employer; information that could be used to discriminate against the men at some point in the future. Another potential issue at stake in this case was that the testing was not uniform, in that every employee was not checked. According to the New York Times, the company "pulled aside two laborers whom they suspected. The men, fearing for their jobs, agreed to have the inside of their mouths swabbed for a genetic analysis that would compare their DNA with that of the feces." Both men claim they quickly became "the objects of humiliating jokes".

A jury trial was held to determine the amount of damages, a decision which was being watched closely because it's the first case of its kind where an employer would have to pay damages. This week the jury came back with a big verdict: $1.75 million in punitive damages against Atlas Logistics Group, and nearly half a million dollars more for the two workers' emotional pain and suffering, sending a clear message to companies that there's a high price to pay for genetic snooping. Of special note, the facility's "devious defecator" was never identified. cbsnews.com workerscompensation.com



RLPSA to Release Latest Safety Survey Results on Live Webinar The Restaurant Loss Prevention & Security Association (RLPSA) has teamed up with LP Magazine to reveal the results of its latest safety survey on a free webinar July 16 at 3 p.m. EST. Space is limited, register today. RLPSA is committed to educating its members with the latest trends in loss prevention, risk and safety. As a follow up to this webinar, RLPSA annual conference attendees will have access to the "RLPSA LIVE!" session at its annual conference in Las Vegas, August 2-5. d-ddaily.com

Pep Boys to consider sale
Several months after its CEO resigned in September, Pep Boys says it is reviewing strategic alternatives, including a possible sale, merger or other deal. The company says the board of directors will be assisted in its review by Rothschild Inc. as its financial advisor and Morgan, Lewis & Bockius LLP as its legal advisor, each of whom has been advising the board in connection with the various inquiries that have been previously received from third parties expressing an interest in a potential transaction. retailingtoday.com

Macy's will end business relationship with Donald Trump Macy's will officially cut ties with Donald Trump. The company released a statement Wednesday morning saying: "Macy's is a company that stands for diversity and inclusion. We have no tolerance for discrimination in any form. We welcome all customers, and respect for the dignity of all people is a cornerstone of our culture. We are disappointed and distressed by recent remarks about immigrants from Mexico. We do not believe the disparaging characterizations portray an accurate picture of the many Mexicans, Mexican Americans and Latinos who have made so many valuable contributions to the success of our nation. In light of statements made by Donald Trump, which are inconsistent with Macy's values, we have decided to discontinue our business relationship with Mr. Trump and will phase-out the Trump menswear collection, which has been sold at Macy's since 2004." Trump drew the ire of the online masses in the days following his presidential campaign announcement, during which he referred to Mexicans who enter this country illegally as, among other derogatory things, "rapists." washingtonpost.com

RadioShack is back, the retailer proclaims with new music video RadioShack is still kicking - and it wants everyone to know it. The electronics chain filed for Chapter 11 bankruptcy protection in February and has since entered into a partnership with Sprint on more than 1,400 co-branded stores. Even as details of the brand's future are being hashed out, it has launched a marketing campaign to let shoppers know that it's still in business. By using the hashtag #RadioShackisBack, the firm is posting to its Twitter and Facebook accounts its products, deals - and endorsements by celebrities Carlos Mencia and Orlando Jones. Jones created a YouTube video touting RadioShack's rebirth, in which he dramatically exits his vehicle in the company's parking lot, before breaking out into dance with shoppers and employees inside the shop - all the while singing "The Shack is Back." cnbc.com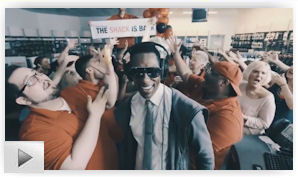 Sprint Reaches 4,500 Stores, Making it One of the Largest Retailers in the U.S.

Kohl's opens first off-price 'Off Aisle' store in New Jersey

Off-price sector to out perform overall apparel, home sector over next 5 years

Burlington Stores posts Territory LP Director job on LinkedIn - based out of L.A.

All the news - One place - One Source - One Time
The D&D Daily respects your time
& doesn't filter retail's reality
Report Your News!
(content subject to approval)



Report: Every company is compromised, but most infections not yet at critical stage In a recent analysis of a quarter million endpoint devices in 40 enterprises, every single corporate network showed evidence of a targeted intrusion but most of the activity was not yet at the most-dangerous data exfiltration stage. "No matter how small the network we looked at, no matter what industry, we always found some indicators of a targeted attack," said Wade Williamson, director of product marketing at Vectra Networks. The companies analyzed range from mid-sized firms with less than 1,000 users up to large companies with 50,000 users or more, and include both existing customers of Vectra as well as prospects getting this kind of scan for the first time. According to Williamson, what the report shows is that every single network has some threats that sneak by perimeter defenses. csoonline.com

Survey: Consumers not too trusting when it comes to data security with retailers
A large percentage of Americans believe that a breach of their personal data held by a retailer or a government agency is likely within the next year, according to the 2015 Unisys Security Insights survey released today by Unisys Corp. in partnership with Lieberman Research Group. When asked about the likelihood that their personal data held by a retailer would be accessed by an unauthorized person within the next year, 44% of U.S. respondents said they believed a breach was likely, with only 19% saying it was unlikely. chainstoreage.com

PCI Council Advances Point-to-Point Encryption Standard - More flexible requirements - Easier for retailers to protect payment card data, reduce data theft risk Yesterday the Payment Card Industry Security Standards Council (PCI SSC) published an important update to one of its eight security standards, simplifying the development and use of Point-to-Point Encryption (P2PE) solutions that make payment card data unreadable and less valuable to criminals if stolen in a breach. The updated standard is documented in PCI Point-to-Point Encryption Solution Requirements and Testing Procedures Version 2.0. It provides more flexibility to solution providers and to companies that provide P2PE components, services that fulfill specific P2PE requirements and can be integrated into P2PE solutions. In addition to validated P2PE solutions and applications, the PCI Council will now list validated P2PE components, making it easier for a solution provider to create a solution for their merchant customers. Also new with version 2.0, merchants acting as solution providers can implement and manage their own P2PE solutions for their own point-of-sale (POS) locations (Read P2PE V2 At a Glance). Use of a PCI-approved P2PE solution can also allow merchants to reduce where and how the PCI Data Security Standard (called the PCI DSS) applies within their retail environment, increasing security of customer data while simplifying compliance with the PCI DSS (Read P2PE Merchant Guide). businesswire.com

Boot Barn steps up omnichannel strategy
Boot Barn has taken a significant step forward in its e-commerce strategy now that its acquisition of Sheplers is complete. The Sheplers acquisition represents a significant step forward for Boot Barn's omni-channel strategy, growing Boot Barn's e-commerce penetration from 4% to 15%. The addition of Sheplers' e-commerce platform provides opportunities to create a dual brand online offering, leverage Sheplers' domestic and international customer traffic, and create operating efficiencies across the combined online businesses. retailingtoday.com

U.S. Panel Aims to Shield Planes From Cyberattack U.S. aviation regulators and industry officials have begun developing comprehensive cybersecurity protections for aircraft, seeking to cover everything from the largest commercial jetliners to small private planes. A high-level advisory committee set up by the U.S. Federal Aviation Administration - including representatives of plane makers, pilots and parts suppliers from around the globe - was scheduled to meet for the first time this month amid rising concern over potential industry vulnerability to computer hackers. wsj.com

Data Breaches Hurt 43% of Businesses in 2014

Data breaches could cost U.K. businesses over $30B in fines

Apple patches security flaws with new versions of iOS, OS X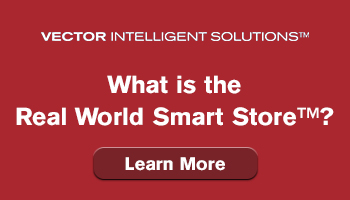 Vendor Spotlight





Protection 1 Adds Two New Commercial Sales Managers to Its Field Organization

Jose Melendez Joins the Chicago Team; Jason Olson is New Addition to Riverside Area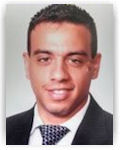 Protection 1, the largest full-service business and home security company in the U.S., today announced that it has hired Jose Melendez to fill the position of Commercial Sales Manager in Chicago, reporting to General Manager Scott Mohr. "Jose has experience in both sales and sales management. He is disciplined and has much experience, both in recruiting and with the ride time needed to help new sales representatives ramp to quota," stated Mohr. "Jose brings excitement with a lot of energy and has a can-do attitude. Jose has an extensive military background which brings hard work, dedication and devotion."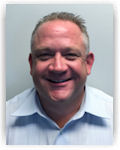 Jason Olson will serve as Commercial Sales Manager for the Riverside Branch. Olson will report to General Manager Juan Perdomo. "We are very pleased that Jason has made the decision to rejoin the Protection 1 team," said Perdomo. "He served as a District Sales Manager for Protection 1 for several years and we look forward to him again contributing to our ongoing growth." During his 20 year career, Olson has held positions ranging from district sales manager to service manager and sales representative for both Protection 1 and ADT Security Services. Read more here.

Bob Micho Joins Protection 1 as its New Operations Supervisor in Austin, Texas

Micho Brings Over 25 Years of Well-Rounded Experience to the Position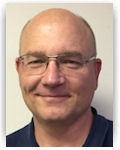 Protection 1 today announced that it has hired Bob Micho as its new Operations Supervisor for its Austin branch. Micho will report directly to Robert Weenink, General Manager for the area. Micho has worked in the security industry for more than 25 years, serving in a variety of roles ranging from installation and service technician to sales and management. He owned and operated his own firm from 1990 to 1997 before it was acquired by Village Homes of Colorado. As part of Village Homes of Colorado, Micho assumed the role of Division Director of the TECHTouch Division. Read more here.

Protection 1 Appoints Hank Little to the Position of District Sales Manager for its Cincinnati/Louisville Region

Little has a Long, Successful Career in the Security Industry and is a Former U.S. Marine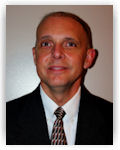 Protection 1 today announced that it has hired Hank Little as its new District Sales Manager for the Cincinnati/Louisville area. Little will report to Keith Watters, General Manager out of Cincinnati. "Hank brings to the Protection 1 team his experience in sales, service and installation backed up with the discipline taught in the Marine Corp. This is a great combination to train and mentor new 1View or Commercial Sales Consultant team members," stated Watters. "Every day Hank starts his work day with a stellar attitude and a tankful of energy. We are glad to have such a positive and winning attitude on the Cincinnati/Louisville team." Read more here.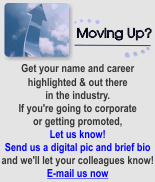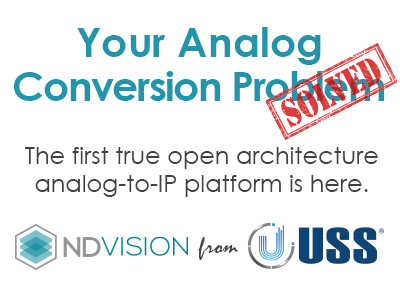 ORC's Public Partnership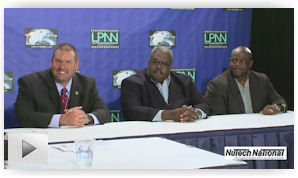 Joe LaRocca, VP & Senior Advisor, LP, RetaiLPartners, moderates this session on the importance of public-private partnerships in fighting ORC. Captain Bill Williams and Detective Joe Hopkins of the LAPD, and Sergeant Jim Ostojic of the Polk County Sheriff's Office, tell us about the industry-leading models taking shape across the country that are helping retailers and law enforcement share real-time information like never before. Learn about the commercial crimes division of the LAPD, the expansion of associations like LAAORCA and the new ORC training programs for law enforcement.
---
In this LPNN Quick Take, Amber Bradley chats with Nicholas Khalil, CEO of Checkview. As a diamond sponsor for the International Association of Interviewers, Checkview takes continuing education seriously. Nicholas tells us about Checkview's long-term commitment to both its customers and the LP industry as a whole. Also hear about the holistic approach this systems-integrator takes with its unique "Program Oversite" modules, a comprehensive offering that acts as an extension of the LP team.
Solution Providers, have a video or commercial you want to publish? Contact us.

e-commerce

Sponsored by The Zellman Group
Mobile wallets: solving the security issues with biometrics As most current mobile wallets won't meet the new security standards for online payments that have been proposed within the new European guidelines, companies working within the security industry have got together to create their own mobile wallet solution, the MIDAS Alliance. MIDAS stands for Mobile Identity Authentication Standard, and the alliance's primary aim is to promote information security and authentication innovation through industry-wide collaboration. As one of the key security challenges of mobile wallets is account log in, there was some explanation of complex issues around biometric log in. Matthew Silverstone said "providing a solution for mobile wallets that lets the customer choose from one or more of the following biometrics - face, voice, eye and fingerprint - is an idea that is going to be discussed within MIDAS. Providing the customer with a multi factor biometric authentication seems like a sensible solution." retailfraud.com

Is Magento's eCommerce Platform A Risk To Payments Data? Are hackers sneaking into eBay's eCommerce platform Magento and stealing payment data? A recent report on the platform said that hackers are finding "sneaky" new ways to collect data, enabling them to sift out useless information and targeting credit card data, according to a report on ComputerWorld. The research suggests that the hackers are also "injecting their malicious code into Magento," but there's no clear link as to how, said a malware researcher. The researcher also explains how the attacker is able to steal the billing details and how they are able to sort out non-payment data vs. payment data, which, he notes, is done by using a "public encryption key that is included in the malicious script." pymnts.com

Oracle unveils solution to ease e-commerce deployment, management Oracle is enhancing its efforts to attract customers in the e-commerce sector. The company on Monday officially launched its new Commerce Cloud, a flexible and scalable SaaS solution designed to make it easy for retailers to include e-commerce as part of their larger digital customer experience strategy. The new tool, built for the Oracle Public Cloud, is part of Oracle's Customer Experience (CX) applications portfolio. Oracle Commerce Cloud's SaaS infrastructure allows online businesses to launch responsive storefronts across desktop and mobile devices. Pre-integrated core commerce features include search / navigation, recommendations, promotions, reporting, payments, design templates and SEO. "A large number of retailers have business-to-business as well as business-to-consumer channels," said Davis. "The lines between the needs of the two sides of the business often blur. Commerce Cloud offers a single solution to handle all those needs." chainstoreage.com


"Fraud is not a person - it is a dynamic grouping of statistics that deviate from the norm."
Stuart B. Levine, CFI, CFCI
CEO, The Zellman Group & Zelligent


ORC News
Sponsored by Security Resources
Federal Charges for theft of over $100,000 in Phones in Norfolk and Virginia Beach, VA A press release from United States Attorney for the Eastern District of Virginia Dana J. Boente stated that Edgar Brito, 21, of Virginia Beach pleaded guilty on Tuesday to charges in relation to an armed robbery of approximately $100,000 in cell phones from multiple businesses around Hampton Roads. Daren Artis and Alexander Horst were listed as co-conspirators in the release. Artis was said to have pled guilty on June 17 and Horst on June 18. The statement of facts filed with Brito's plea agreement said that the three men committed a string of armed robberies at stores that sold cell phones, including: Radio Shack on Colley Avenue in Norfolk on Dec. 2, 2014; T-Mobile on Tidewater Drive in Norfolk on Dec. 7, 2014; and a T-Mobile store on Phoenix Drive in Virginia Beach on Jan. 1, 2015. The men would enter the stores wearing masks and demand money and cell phones from the employees at gunpoint. wavy.com

Walgreens employee in Hope, AR stealing drugs from store A Hope, Arkansas drug store employee is facing charges for allegedly stealing drugs from the store. Police arrested 20-year-old Liliana Frayre on June 24 at the Walgreens where she worked. Investigators say she took an undisclosed number of pills from the pharmacy without a prescription. She is charged with theft of controlled substances by fraudulent practices. wmcactionnews5.com

4 charged in Clearlake, CA Walmart Robbery and Assault on Greeter Four people are facing charges for their part in a Sunday robbery and an assault of an employee at the Clearlake Walmart. Leanne Lynne Perez, Johnny Ramon Perez Cristina Marie Pacheco, and Justin Lynn Carey were arraigned on Tuesday. District Attorney Richard Hinchcliff said it's alleged that at about 1:30 p.m. Sunday the four - taking along with them the 3-year-old son of Leanne and Johnny Perez - went to Walmart, intending to steal items in order to later return them for cash. The couple loaded up their cart with about $1,000 worth of merchandise and attempted to leave through the garden area. As they were attempting to leave with the merchandise, Hinchcliff said a 66-year-old Walmart employee who was checking receipts asked for theirs. They couldn't produce the receipt and when they tried to leave anyway, the Walmart employee grabbed ahold of the cart, Hinchcliff said. At that point, Pacheco jumped out of the car, ran up and pepper-sprayed the Walmart employee before they all fled., taking the merchandise. thelakeconews.com
San Antonio, TX searching for thieves targeting Western stores The San Antonio Police Department is investigating three western store break-ins on the city's northwest side. Investigators believe it's aTheft Ring where burglars are stealing expensive items to resell on the black market. Police responded to a the 5600 block of Kenwick Street around 3:15 a.m. Wednesday for a burglar alarm. Officers said thieves broke into the side of the store. Police said they believe the the same person or persons took boots the night before from the same store. On Saturday, boots and expensive coolers were taken from Cavendar's Boots on Frontage Road. kens5.com
Do you have an ORC case to share?
Share your ORC news and help the industry grow

Retail Crime News

Sponsored by NuTech National
Is Westwood, OH (Cincinnati) Walmart 'most shoplifted in America'? Walmart operates more than 4,500 stores nationwide. The most shoplifted among them is in Cincinnati's Westwood neighborhood, according to Cincinnati police. Cincinnati police made an average of 2.5 service calls per day to the store over the last two years. The Walmart also happens to be in police department's new backyard. The store at 2322 Ferguson Road is on a lot adjacent to the soon-to-be-operational District 3 headquarters. The genesis of the unsavory "most shoplifted Walmart" distinction is unclear, but Cincinnati police appeared to hold the idea as truth during a May 7 news conference. District 3 Capt. Daniel Gerard said the store was most shoplifted Walmart in the country while discussing crime trends and neighborhood rankings for the most vehicle-related thefts and break-ins. cincinnati.com

Kansas City, MO Clerk accused of shooting teen in store allegedly over cookies It happened about 1:45 p.m. at the Pic N Save Market. Witnesses say an employee shot a 16-year-old in the back of his leg while in the store when the teen tried to steal a bag of cookies. They say he was running from the store when he collapsed. Several people from nearby businesses rushed in to help stop the bleeding when they heard the teen screaming. Police loaded the clerk into a transport wagon in handcuffs. Initially he was only being held for questioning, but the employee was later arrested. kctv5.com

Robbers steal 50 Phones form AT&T in Brooklyn, NY Police are looking for three men they said robbed a Park Slope AT&T store. On June 27, around 10:25 a.m., the suspects entered an AT&T store at 242 Seventh Ave., showed a gun and forced an employee into a back room. The three locked the front room and began to take merchandise off the shelves. They fled with more than 50 phones and tablets. The victim was not injured. 7online.com
Target shoplifter in Millville, NJ used cigarette lighter to steal electronics, now facing Arson charge A city man was charged with arson after allegedly using a lighter to burn a plastic security anti-shoplifting device inside Target and stealing electronics. Jeffrey J. Neder, was charged with criminal mischief, shoplifting, conspiracy and arson. Target employees smelled something burning in the electronics section of the store and, after reviewing security footage, found three people stealing Bluetooth speakers from the shelf. A plastic lock protected the speakers, making it so that customers can't remove the speakers from the shelves without a store employee unlocking it for them, but the suspects burned through it with a cigarette lighter. nj.com

PetSmart empolyee arrested on embezzlement charges in Oxford, MS On Tuesday June 30, 2015, the investigators with the Oxford police department arrested Merideth Roberson, 23, after the District Managers and Pet Smart Loss Prevention both signed charges of Felony Embezzlement against him. Roberson's bond was set at $1,500. hottytoddy.com

Sports Authority employee charged with $8,100 in theft in Cheyenne, WY A local man pleaded guilty Monday in Laramie County District Court to one count of felony theft. "I regularly took items from Sports Authority, where I worked, and sold them," Angelo A. Lara told Laramie County District Judge Steven Sharpe. Sharpe asked Lara how he got rid of the items. "I sold them on eBay," he said. Lara said he took items from the store between August and November of last year. According to formal charging documents, he told police he made $2,000 to $3,000 selling mostly Nike and Under Armour apparel and small electronics. The store estimated the total retail value of the items at just over $8,100. wyomingnews.com

Thieves in Athens, GA make off with Semi loaded with $100,000 of liquor and wine Law officers in Athens are investigating the theft of an estimated $100,000 worth of bottled liquor and wine after a semi-trailer loaded with the alcohol went missing. Athens-Clarke County police say the truck was stolen at a location on Newton Bridge Road sometime between noon Saturday and 9:30 a.m. Sunday. Sgt. Randy Garrett said police were checking a report that the truck might have been recovered near Lawrenceville, but without its cargo of alcohol. Police say the truck had been carrying 22 pallets of vodka, brandy, tequila and wine. wrcbtv.com

Waco, TX Jewelry Store Owner releases video of $6,000 thief A store owner at Spice Village in Waco has released surveillance video of a woman who stole from their store. Video shows a woman taking jewelry in one of the downtown shops and placing them into a black bag she is carrying. Store owners say she took more than $6,000 worth of merchandise without paying. It's not known how many visits she made to the store. kxxv.com
Two Shoplifting Women leave children behind fleeing Publix in Kissimmee, FL Osceola County deputies are looking for two women accused of leaving two children inside a Publix store in Kissimmee after workers confronted them for allegedly shoplifting. Authorities said the women, Jessica Barker, 32, and Kristen Grodetz, 25, took a three-year-old with them as they rushed out of the store, but they left two 11-years-old kids inside the store. Both women are charged with grand theft, child neglect, and contributing to the delinquency of a minor. myfoxorlando.com

Wack Packer Nicole Bass Talks Her Shoplifting Arrest On Howard Stern Professional body-builder Nicole Bass who was arrested for shoplifting last week is now speaking about the arrest on Howard Stern's SiriusXM Radio show via a phone call interview to the show. "Employees of the Stop & Shop told police that the former wrestler had a shopping cart full of food and beauty products," reported The Inquistr. "Bass then took the full shopping cart and walked right out the door to her vehicle." Stern wasted no time getting into the Bass arrest as it was the feature of his first discussion during his show on Monday. The host said that she had almost $1,300 worth of food and cosmetics in the cart when she was caught. He was surprised by the figure because he saw no way someone could shoplift that much unless it was lobster or filet mignon. Bass called into the Stern show according to a MarksFriggin overview of the show. According to the overview Stern did express his sympathies with her by saying he's sorry thins got so bad she had to shoplift food. lighthouse.com

Helzberg Diamonds in Lake Grove, NY was the victim of a Grab and Run, merchandise valued at $1,499



Robberies and Burglaries
● AT&T - Brooklyn, NY - Robbery
● Cash America Pawn - Knoxville, TN - Robbery
● Cavendar's Boots - San Antonio, TX - Burglary
● Cocoa Hut - Nanticoke, PA - Armed Robbery
● CVS - Homewood, AL - Robbery
● CVS - East Rockaway, NY - Robbery
● Exxon - Houston, TX - Armed Robbery
● Granite - Keene, NH - Armed Robbery
● Life's Journey - Lexington, KY - Burglary
● Locust Point Market - Hagerstown, MD - Armed Robbery
● My Dad's Place - North Jay, ME - Burglary
● Park Meadow - Westerville, OH - Burglary
● Smith's Food - Bullhead, AZ - Robbery
● Tobacco Road Outlet - Southport, NC- Robbery
● T-Mobile - Nassau Co, NY - Robbery
● Verizon - Buford, GA - Burglary
● Walmart - Hazel Twp, PA - Jewelry Robbery
● 7-Eleven - Manhattan, NY - Robbery
● 7-Eleven - Fontana, CA - Robbery / Violent Assault


Featured Job Listings
Sponsored by NuTech National
Feature Your Job Here For 30 Days -
70% Aren't On the Boards
Director Fraud & ORC
Lowe's
Mooresville, NC
Lowe's
VP of Security
Comcast
Philadelphia, PA
Comcast
Senior Dir Safety/Food Safety/Hazmat
Sears
Hoffman Estates, IL
Sears Holdings Corp
NEW TODAY Territory LP Dir.
Burlington Stores
Los Angeles, CA
Burlington Stores
LP Director
Goodwill Industries of the Chesapeake, Inc
Baltimore, MD
Goodwill Industries of the Chesapeake, Inc
Director of LP
A'gaci
San Antonio, TX
A'gaci
Director of LP
Lane Bryant
Columbus, OH
LinkedIn
Director of LP
PacSun
Anaheim, CA
PacSun
VP Supply Chain, LP & Safety
Ross Stores
Ft. Mill, SC
Ross Stores
Dir, Pharmacy LP
Rite Aid
Camp Hill, PA
Rite Aid
LP Corporate Sr Mgr
JC Penney
Dallas, TX
JC Penney
Corporate LP Mgr
St. John Knits
Irvine, CA
St. John Knits
Mgr, Corp Security & LP
Canadian Tire
Oakville, ON
Canadian Tire
NEW TODAY Regional LP Mgr
Victoria's Secret
Los Angeles, CA
L Brands
NEW TODAY Market ORC Investigator
Victoria's Secret
San Francisco, CA
L Brands
District LP Mgr
Dick's Sporting Goods
Phoenix, AZ
Dick's Sporting Goods
LP Mgr
Dick's Sporting Goods
Wheaton, MD
Dick's Sporting Goods
Regional LP Mgr
Family Dollar
Milwaukee, WI
Family Dollar
Multi Unit LP Mgr
The Great Atlantic & Pacific Tea Co.
New York City
The Great Atlantic & Pacific Tea Co.
Implementation Expert/Project Mgr
LP Software
Worth, IL
LP Software
Sales Representative
NuTech National
Maitland, FL
NuTech National

Limited Time Only - Post Your Multi-Unit LP jobs for FREE - Learn More Here

Daily Job Alerts


Appearing One Day Only
View our Internet Jobs Archives here
Regional LP Manager
Family Dollar
Philadelphia, PA
Family Dollar
Store LP Mgr
Kohl's
D'Iberville, LA
Kohl's
District 2 LP Specialist
Kroger
Greenwood, IN
Kroger
LP Specialist
Fred Meyer
Gresham, OR
Kroger
LP Support Specialist
Fred Meyer
Sumner, WA
Kroger
LP Manager
Nordstrom
Vancouver, Canada
Nordstrom
AP Manager in Training
Walmart
Brighton, CO
Wal-Mart
AP Manager in Training
Walmart
Stuttgart, AR
Wal-Mart
AP Manager in Training
Walmart
New Castle, IN
Wal-Mart
AP Manager in Training
Walmart
Marion, IN
Wal-Mart
AP Manager in Training
Walmart
Elkhart, IN
Wal-Mart
AP Manager in Training
Walmart
Glen Ellyn, IL
Wal-Mart
AP Manager in Training
Walmart
Princeton, IL
Wal-Mart
LP Manager Hrly
Kmart
Chester, VA
Sears Holdings Corp
LP Manager Hrly
Sears
Cedar Park, TX
Sears Holdings Corp
Territory LP Mgr
Sears
Hoffman Estates, IL
Sears Holdings Corp
LP Manager Hrly
Sears
Hickory, NC
Sears Holdings Corp
AP Team Leader
Target
University Heights, OH
Target
AP Team Leader
Target
Marlborough, MA
Target
Assoc. LP Project Mgr
Gap Inc
San Francisco, CA
Gap Inc
AP/LP Mgr
Macy's
Victor, NY
Macy's



Home of the Industry's Original
On the Move

Derick Rich was named Market Asset Protection Manager for Walmart.

Post Your New Job or Promotion!
See all the Industry Movement


Your Career
Sponsor this section of the Daily
5 Powerful Ways to Make Time Your Friend, Not Your Enemy We often think that not having enough time is the root cause of productivity issues. Time is always a constant, there will never be more than 24 hours in one day, but it doesn't have to be your enemy. Here are some tips to make time work for you. No more "buts"

Why Fake Pressure Helps You Get More Done There is a trick to help you get more accomplished during your work day: create fake time pressures. Creating a deadline for yourself builds enough tension that you will try harder to complete your tasks. Dig deep for motivation

Are We More Productive When We Have More Time Off? It can seem hard to get things accomplished when people are on vacations: you may feel short-staffed for a little while, and more stressed, but sometimes the only thing that can help us stay productive is to take some time off. It forces you to be more efficient in the way you work. More prep work

The Best Time of Day to Do Everything at Work We all want to work smarter, well there science suggests that timing plays a key role in scheduling your tasks for work. Here are the seven best times to schedule emails, meetings and even make decisions! Want a reply? Send emails at 6 AM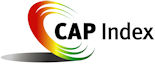 Tip of the Day
Sponsored by Vector Security
The difference between success and failure is in the planning and the execution. Taking something from a thought or idea to a reality can be a long and painful process lined with failures and detractors. But a great idea is only as good as the plan you have to bring it to life and the execution everyone delivers to give it a life. Because without the two the great idea never existed. As one "C" level executive once told me- He never saw a bad great idea as it was always the failed plan to roll it out and the poor execution that killed it.

Just a Thought,
Gus





Upcoming Events
---
Recruiting?
Get your job e-mailed to everyone... everyday
Post on our Featured Jobs Board!
Reach your target audience in 2015 every day!
Request our 2015 Media Kit
update account / change e-mail
unsubscribe FEEDBACK
www.downing-downing.com

Advertise With The D&D Daily




36615 Vine Street, Suite 103
Willoughby, OH 44094
440.942.0671
copyright 2009-2019
all rights reserved globally