The D&D Daily Mobile Edition
July 2,

2015



The LP Industry's #1 News Source - Informing, Educating and Instilling a sense of community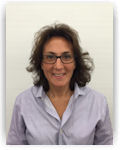 Tia Mrie Balsamo, CFI was named the Regional Director of Asset Protection for Region 25 for Rite Aid. Tia has a diverse background in Asset Protection including LP Innovations, The Department of Defense, and most recently Cricket Communications. Tia also served eight years in the United States Marine Corps. Tia holds a Bachelor's Degree in Technical Management and is currently working on a Master's Degree from University of Maryland. She is currently relocating from North Carolina to the Rhode Island area. Congratulations Tia!

News Brief
Sponsored by WG Security Products, Inc.
'Live in Long Beach' interview with Dr. Richard Hollinger
Debuting next week on the Daily!
Stay tuned to the D&D Daily next week as we debut our LPNN interview with Dr. Richard Hollinger, criminology professor at the University of Florida and lead author of the National Retail Security Survey for the past 24 years. Dr. Hollinger joined us for our "Live in Long Beach" at the NRF Protect broadcast last Thursday to discuss the newly released NRSS study, its key takeaways, as well as a few other surprising insights. Don't miss this high-impact episode!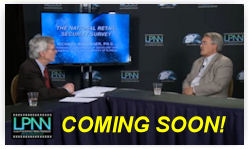 Apollo Affiliated Funds Complete Simultaneous Acquisitions of Protection 1 and ASG Security Protection 1, a leading, premier full-service business and home security company in the United States, today announced the close of its acquisition by funds managed by affiliates of Apollo Global Management, LLC (together with its consolidated subsidiaries, "Apollo"). The transaction includes the simultaneous acquisition of Maryland-based ASG Security. The resulting combined entity advances to a new position in the alarm services industry with a larger share of the $46 billion market and significant potential to scale. The combined entity will operate under the Protection 1 umbrella. p1newsroom.com

PayPal acquires money transfer firm Xoom for $890 million The online payments service is buying an emerging player in international remittances. PayPal has acquired money transfer company Xoom for $890 million to expand its digital payments business in prelude to splitting from parent, eBay. Xoom, founded in 2001, lets people send money, pay bills and reload mobile phones from the United States to 37 countries. It is used widely by immigrants who send some of their earnings to family members back home. PayPal's president Dan Schulman said in a release that acquiring Xoom allows PayPal to offer a larger range of services, in overseas markets. Xoom has a particularly big presence in Mexico, India, the Philippines, China and Brazil. Xoom will operate as a separate service within PayPal. fortune.com

Blackstone to Sell AlliedBarton Security Services to Wendel for $1.67 Billion French buyout firm Wendel said on Tuesday it was buying U.S. firm AlliedBarton from Blackstone for $1.67 billion. Wendel said in a statement that it was making an equity investment of about $670 million in the company for 96 percent stake with its management owning the rest. The deal is expected to close later this year. Wendel said Credit Suisse acted as exclusive financial advisor for the deal. pehub.com

$48M Lawsuit Against Tyco Moves Forward - Pharma company claims ADT/Tyco inadequately protected sensitive information that led to the 'Biggest Prescription Drug Theft in American History' A civil lawsuit arising out of what is believed to be the biggest prescription drug theft in American history is set to move forward to trial, after a federal judge in Florida denied summary judgment motions of defendant Tyco Integrated Security, formerly known as ADT, the nation's leading security provider. The case, which seeks to recover $48 million from Tyco, could set precedent impacting the responsibilities of companies that provide security or cyber-security or have access to any sensitive customer data, such as network support companies, and could have wide-ranging implications across the insurance and real estate as well as security industries. Trial is set for July 20. The lawsuit alleges that ADT / Tyco inadequately protected sensitive information, leading to the 2010 burglary of an Enfield, CT warehouse utilized by pharmaceutical company Eli Lilly. The 2010 burglary of the warehouse resulted in over $78 million of calculable losses to Lilly and was one of several large thefts connected by the FBI to a Florida-based Cuban burglary ring operating nationwide. In denying the summary judgment motions of ADT / Tyco, the court cites evidence that a former employee of ADT / Tyco and relative of one of the burglars had access to confidential information long after his employment was terminated.

The complaint by Lilly also points to a number of other similar thefts at ADT / Tyco- secured sites as evidence of an alleged pattern of inadequate protection of its clients' confidential information by ADT / Tyco. The burglars were able, in each case, to identify exactly where to cut entry holes, and avoid or disable all security provided by ADT / Tyco. The lawsuit specifically alleges that as part of an effort to sell Lilly on more security equipment, ADT / Tyco provided a report for Eli Lilly, called a Confidential System proposal, weeks before the crime. The report highlighted faults and blind spots in the security system and detailed the "actual coordinates of every motion detector, beam, roof hatch, intercom, overhead door contact, fixed camera, panic button, card recorder, glass break sensor, control panel and keypad," the court filings allege. The thieves burglarized the facility before Eli Lilly had a chance to act on the advice.

In carrying out the Lilly theft, "Defendants Amaury Villa and Amed Villa crossed the entire length of the roof of the distribution warehouse to arrive at a small area comprising less than 1% of the total surface area of the roof," the complaint states. "This location was identified on the 2010 ADT/TYCO Confidential System Proposal as above an area unmonitored by the existing security equipment and adjacent to the MCC room which was identified in the 2010 ADT/TYCO Confidential System Proposal by "x" and "y" coordinates as requiring additional intrusion detection devices and cameras." pharmpro.com

Confederate Flags, Instagram Pics & Donald Trump - Retailers Reacting Quickly to Social Media Storms Retailers aren't wasting any time reacting pulling a brand from their shelves when it gets caught up in a social media firestorm and threatens to put them on the wrong side of an important issue. "They've learned to react quickly because they are all doing Twitter, so it's real-time," said Jan Kniffen, owner of J. Rogers Kniffen Worldwide Enterprises LLC, a retail consultant. Last month, certain retailers stopped selling goods bearing the Confederate flag after the divisive symbol from the Civil War featured prominently in online pictures of Dylann Roof, who is accused of killing nine people in a racially charged shooting in Charleston, S.C., on Friday, June 19. J CREW reportedly fired its vice president of men's merchandising, Alejandro Rhett, after a series of Instagram posts appeared on his account showing him celebrating with fellow employees immediately after 175 members of staff were dismissed from the troubled fashion company. And just yesterday, Macy's announced it would end its business relationship with Presidential candidate Donald Trump after he offended many by saying Mexican immigrants were bringing drugs and crime to the U.S. Kniffen pointed out that retailers want a relationship with their customers and especially the Millennial customer. They don't want to be on the wrong side of an issue. "Whether it's gay marriage or the flag, when the polls move to the popular side, that's where [retailers] will go." wwd.com

Whole Foods CEOs admit to charging customers too much Whole Foods' two top executives have apologized for overcharging customers. "Straight up, we made some mistakes and we want to own that," Whole Foods co-CEO Walter Robb said in a two-minute video apology alongside John Mackey, the chain's co-founder. Whole Foods came under fire last week after a New York City investigation revealed that several stores were mislabeling packaged foods and selling them for more than they were worth. City inspectors claimed it was the "worst case of overcharging" that they had ever seen, according to the Daily News. In the apology video, Robb and Mackey said the overcharges were unintentional and that they mainly occur with packaged fresh foods like sandwiches and juices. businessinsider.com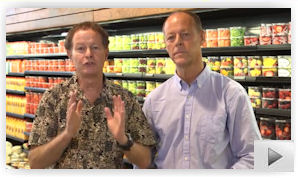 Wal-Mart's Made In the USA Program Attracts Scrutiny Wal-Mart Stores Inc.'s high-profile commitment to buy products made in the U.S. has garnered headlines since the world's largest retailer revealed in January 2013 that it would invest $250 billion over 10 years on additional Made in the USA goods that support American jobs. Truth in Advertising, an organization that monitors the veracity of ad claims, investigated the retail giant's Web site and said Tuesday that it found more than 100 instances of false and deceptive Made in the USA representations. "The investigation revealed products labeled 'Made in the U.S.,' although packaging indicated they were made in China," the organization said. wwd.com

Webinar: Are You Ready for EMV - and What Follows? The current wave of data breaches has accelerated EMV adoption in the US. But it's not a smooth path and retailers are in varying stages of this migration. Moreover, while EMV will reduce credit card fraud, it's not a full answer to getting ahead of rapidly evolving cyber-attacks. Fraud patterns will likely shift to e-commerce. If data breaches and shifts in fraud liability have got you rethinking payments security investments and architecture, don't miss the webinar - "Are You Ready for EMV - and What Follows?" - hosted by Chain Store Age and sponsored by HP Security Voltage, on Tuesday, July 7 at 2 p.m. ET. Click here to register. chainstoreage.com

UL introduces standard for managed video
UL announced a new standard for managed video services, UL-827 b. "[We're] trying to establish a baseline of requirements for the industry, while the [managed video] industry is still fairly young, emerging and growing," Steve Schmit, UL engineer manager, told Security Systems News. Schmit says that UL-827 b, like its name implies, is firmly based on the existing standard for certifying a central station. Common ground between the two certifications are standards for the building, power and fire protection, Schmit said. The standard also pays more attention to bandwidth and storage capacity, Schmit said. "Video means you're going to be sending a lot of data, and if you start a business with insufficient bandwidth you won't be able to service your accounts." securitysystemsnews.com

Inside the first CityTarget on the East Coast
The first CityTarget on the East Coast - bigger than many full-sized suburban Targets - opened its doors for a preview Tuesday in advance of its July 26 grand opening. The word "City" and chain's big red bull's-eye logo looms over Boylston Street, near Fenway Park, but the word "Target" appears nowhere inside or outside the building, nor on the ads on display inside Fenway. Eight CityTargets have opened since 2012 in Chicago, Seattle, Los Angeles, San Francisco, and Portland, Ore. Merchandise in the store is similar to other full-size stores, but in smaller, easier-to-handle-on-the-T sizes. There are some 50-pound bags of dog food, for example, but more options are available in five- and 10-pound sizes. "We're tailoring the store to Fenway Park," said Don Aldridge, the store's general manager. As such, several original Fenway Park seats, dating back to the 1950s, are installed in the ground floor entryway, at the corner of Boylston and Kilmarnock streets. The entryway leads to escalators and a bank of elevators that take customers to the 160,000-square-foot shopping areas on the second and third floors. bostonglobe.com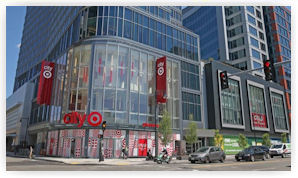 Retailers Added 22,900 Jobs in June
The retail industry added 22,900 jobs in June, continuing an impressive trend that puts retailers on a three-month moving average of 21,000 new jobs a month. Jobs gains were seen in all key business categories except building materials and sporting goods. Total retail employment increased by 212,000 jobs on a year-over-year basis, according to NRF, which excludes auto dealers, gas stations and restaurants from its calculations. The Bureau of Labor and Statistics today announced that the private sector added 223,000 jobs in June overall. nrf.com

European grocery giant Lidl to bring regional HQ to North Carolina

Best Buy rolling out 200 Samsung store-within-a-store spaces

Merger costs take toll on Family Dollar Q3 profits

Banks: Card Breach at Trump Hotel Properties

DEA agent pleads guilty to accepting Silk Road funds

Southeastern Grocers to donate all July 4th store profits to Wounded Warrior Project


In observance of Independence Day, the Daily will not be publishing Friday.

Have a safe and fun Fourth of July!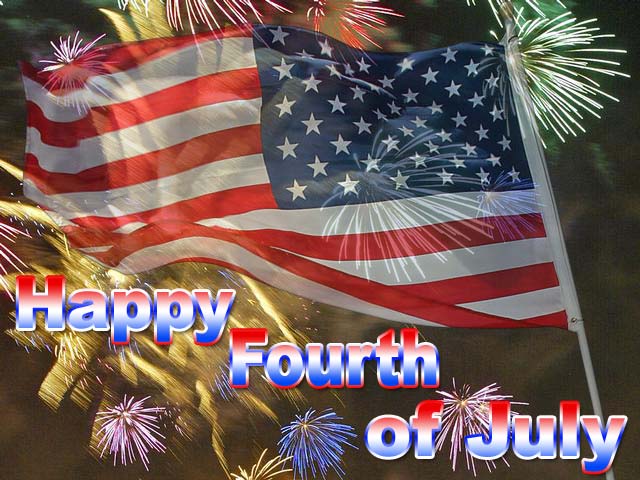 All the news - One place - One Source - One Time
The D&D Daily respects your time
& doesn't filter retail's reality
Report Your News!
(content subject to approval)




RILA Joins Chamber in Launch of Cybersecurity Leadership Council ​​Today, the Retail Industry Leaders Association (RILA) announced a partnership with the U.S. Chamber of Commerce and other leading trade associations in the launch of the Cybersecurity Leadership Council, a forum for businesses and associations to promote global cybersecurity policy through the use of best practices and market based solutions. Nicholas Ahrens, Vice President of Privacy and Cybersecurity, issued the following statement regarding the retail community's push for collaboration across industries to advocate for effective cybersecurity solutions. "The proliferation and growing sophistication of cyber-attacks has proven that no institution or industry will be spared, and our best defense is to collaborate and implement the most innovative solutions in order to safeguard our respective industries and customers. Retailers are committed to working across industries to enhance sharing, utilize best practices to improve cyber hygiene, and advance common-sense legislation in Washington that will help us safeguard our customers in the event of a cyber-attack." Last year, in response to the increased number and sophistication of attacks against the retail industry, RILA launched the Retail Cyber Intelligence Sharing Center (R-CISC), an independent organization designed to facilitate information sharing and promote cyber threat analysis among retailers and law enforcement. rila.org

Customer-Centric, Omnichannel Initiatives Helping Retailers Grow in All the Right Places, According to STORES Magazine Top 100 The nation's largest retailers, as ranked by STORES Magazine and Kantar Retail, have collectively held their top spots thanks to one common denominator: a customer-centric, omnichannel focused business model. The annual ranking of U.S. retailers by domestic sales, is featured in the July issue of STORES Magazine. "The biggest retailers continue to get bigger because they embrace change," says Susan Reda, editor, STORES Media. "Every one of the top companies maintains a razor-sharp focus on addressing shifting consumer behaviors and is embracing changes in technology - in particular the digital landscape. It's an amazing time to be in retail."

Wal-Mart Stores (1), The Kroger Co. (2), Costco (3), The Home Depot (4), Walgreen (5), Target (6), CVS Caremark (7), Lowe's Corporation (8) and Amazon.com (9) have largely kept their spot in the top 10 in recent years, likely a result of their keen ability to connect with their savvy customers. Omnichannel strategies like buy online-pick up in store, direct-to-customer fulfillment, same-day shipping and mobile shopping have transformed the shopping experience and boosted sales in both physical and e-commerce spaces. Download STORES Top 100 article and view complete list. businesswire.com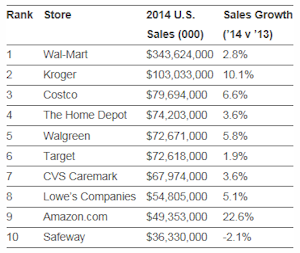 Department stores leverage brick-and-mortar locations to create omnichannel experience Hurt by the gradual decline of the iconic US shopping mall format they long anchored and retail generalists in an era when specialty stores and personalization are on the rise, department stores are having to adjust their business strategies for the digital age. Ecommerce sales are still less than 15% of revenues for most players in the sector, but many that have taken steps toward digital-physical integration are starting to see their work pay off, according to a new eMarketer report, "Department Stores and Digital Commerce: Trends and Benchmarks." The persistent industry buzzword "omnichannel" has taken many forms across sectors, and department stores have been at the forefront of attempting to use traditional spaces as a value add rather than a detriment when competing against online pure plays. "Amazon.com is thought to be the retail killer in ways from a price comparison standpoint and a research comparison standpoint," said Danielle Bailey, principal at L2 Think Tank. "However, where department stores have an advantage is using and leveraging their physical locations as touchpoints to consumers." Seemingly small changes can have big impact. Using digital innovations to enhance the in-store shopping experience is an extension of the omnichannel approach. Right now, this encompasses everything from clienteling apps sales associates can use to put together outfits for high-spending customers, to beacons sending real-time offers to smartphones, to interactive dressing room mirrors, to visual search. emarketer.com

Hacktivist group possibly compromised hundreds of websites A hacker group known as Team GhostShell is publishing snippets of sensitive data allegedly stolen from the databases of hundreds of compromised websites. The group, which previously targeted government organizations, law enforcement agencies and companies from various industries in 2012, announced in March 2013 that it was halting its activities. In a surprise return Monday the group started posting on Twitter the names of websites it claims to have hacked as part of a new campaign, along with links to samples of data extracted from their databases. So far the group has published the names of over 450 websites, but claims that it has hacked many more. The alleged victims range from companies to education institutions and government organizations from different countries. csoonline.com

Information Security Products and Services market to grow at a CAGR of 11.62% between year 2015 to 2019

Gartner Research: Global IT spending will decline 5.5% this year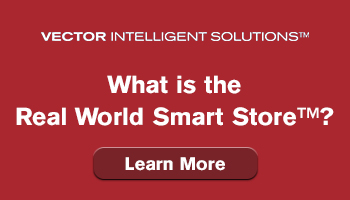 Vendor Spotlight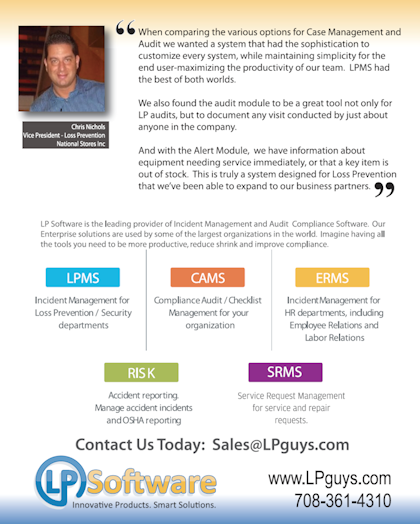 The D&D Daily Team at our "Live in Long Beach" at the NRF Protect 2015 broadcast last week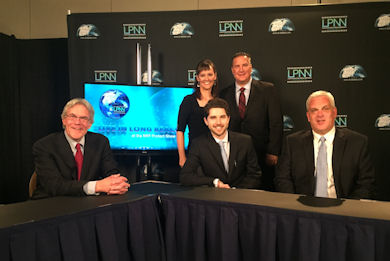 Sitting (left to right): From the D&D Daily: Gus Downing, Mike Crissman and Gordon Smith

Standing (left to right): Our two MC's: Amber Bradley and Joe LaRocca

View all the selfies here!
Sponsored by:


---
We still want your Group LP Selfies
So keep them coming retail LP teams!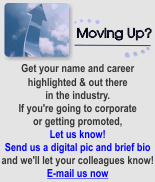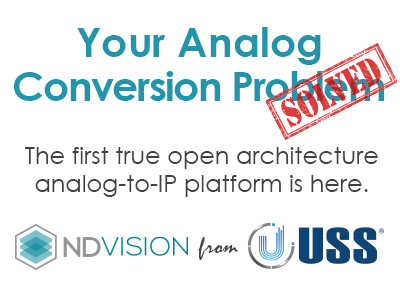 Managing the Change Process
Stan Welch, VP of LP, JCPenney


Stan Welch, LPC, VP of Loss Prevention for JCPenney, shares with us the top lessons he's learned throughout his long career as a leader in the LP industry. Over the last 19 years, Stan has been promoted six times with three different retailers, demonstrating his understanding in leading the "change process" that takes place whenever one changes jobs, gets promoted or deals with the fluctuations of the retail market. Learn how JCPenney has developed future leaders in its own LP team and the skills sought when selecting top talent.
---
Wrapping up the D&D Daily and LPNN's live broadcast from the NRF's LP Conference, MCs Joe LaRocca and Amber Bradley reunite for an epic send-off from Ft. Lauderdale, Florida. Also hear final thoughts from Gus Downing, Publisher and Editor of the Daily, on this historical event - full of relevant, timely interviews, with information to help prepare you to lead tomorrow. Thank you to everyone who participated and helped make this great event possible, especially our sponsors!
Solution Providers, have a video or commercial you want to publish? Contact us.

Canadian Push
Sponsored by Vector Security
Dollar Store Wars Heat Up as Canadian Retail Polarizes - High-End and Low-End retailers succeeding - Middle-Market retailers struggling and in some cases closing The Canadian retail market continues to polarize. Montreal-based dollar store retailer Dollarama has significantly increased its anticipated maximum number of Canadian stores, and competitor Dollar Tree is looking to increase its current store count five-fold. Family Dollar is also eyeing Canada, creating competition at the low-end which mirrors the potential bloodbath at the top end, as luxury retailers also battle to gain Canadian market share. In March of 2014, Dollarama CFO Michael Ross said that the then 800-store retailer would expand by about 50%, eventually operating about 1,200 Canadian locations. American competitor Dollar Tree, which currently operates over 200 Canadian locations, say its goal is to eventually operate in excess of 1,000 Dollar Tree Canada stores. On BNN last month, HRC Advisory CEO Antony Karabus described how polarization in the Canadian retail market continues to unfold. He noted how high-end and lower-end retailers seem to be succeeding in Canada, while 'middle-market' companies struggle and in some cases, close. Canada's 'dollar store wars' is certainly an indication of this, as is increasing competition at the top end of the retail spectrum from a variety of luxury retailers. retail-insider.com

Sears Canada in 'make or break' stage as retailer continues to struggle: analyst Time is running out for struggling department store chain Sears Canada to improve its financial results and the chances of survival are slim, says one retail analyst. Keith Howlett of Desjardins published a report Friday saying it's "now or never" for the money-losing company to make headway on a turnaround that has dragged on for several years with little progress. "The next seven quarters are 'make it or break it' for Sears Canada," he wrote. "Our current view is that an operating turnaround is improbable." Howlett's prediction suggests the fate of the company will be determined some time around the 2016 holiday shopping season. The company declined to comment on the analyst report. The stark outlook comes after Sears Canada made dramatic reductions to its operations, laying off 2,200 employees last year - with the brunt of the cuts at outsourcing call centres - while thousands more were eliminated in 2013. Widespread cost-cutting was rolled out as Sears dealt with the arrival of Target Canada as a new competitor. The retailer also scaled back its operations, selling leases on numerous properties and closing some stores. vancouversun.com

Hudson's Bay Initiates Unprecedented Store Renovations Hudson's Bay has embarked on several ambitious store renovations, reflecting the retailer's new aesthetic standards. The Toronto flagship will act as a prototype of sorts, with recently completed interiors setting the standard for future store upgrades. MaryAnne Morin, chief merchant officer of Hudson's Bay Company, recently told Women's Wear Daily that changes in the Toronto Queen Street flagship will be reflected in other units across the chain. retail-insider.com

Report: Major gaps in Canadian online retail - eBay and Amazon 'light years ahead' It's been a dramatic year for retailers in Canada with major closures, new entrants into the market and mergers and acquisitions. And while e-commerce is playing a bigger role, bricks-and-mortar stores remain central to the retail experience. As a result, investing in both offline and online experiences to deliver true omnichannel retail is more critical than ever. Consumers are online. Where are the retailers? BMO Capital Market's Canadian Digital Retail report highlighted major gaps in Canadian online retail, which is heavily concentrated on electronics and apparel, with light e-commerce sales in other categories. eBay and Amazon, the country's two largest online players, are light years ahead of other major Canadian retailers in technology, customer experience and scale. theglobeandmail.com

Food waste at record levels as other Canadians go hungry

Co-op Atlantic lays off 400 employees, closing 4 remaining Canadian grocery stores

Loblaw workers appear headed for strike in coming days

Editorial: Alberta risks ruin with plan for huge hike in minimum wage

High-income Canadians using cash the least: Bank of Canada

Russia criticizes new Canadian sanctions, warns of response


Retail Fast Facts: June 2015
● Total monthly retail sales changed by 1.7 per cent over the comparable month last year.
● Total sales excluding food, automotive and gasoline changed by 5.0 per cent over the comparable month last year. retailcouncil.org


Head of Quebec Bar Association suspended after alleged shoplifting incident The Quebec Bar Association has suspended its newly elected head after allegations she was involved in a shoplifting incident last year in Laval. The association's board of directors held a special meeting Wednesday and voted unanimously to demand Lu Chan Khuong resign. After she refused, the board suspended her indefinitely. The move came following an interview Khuong gave to La Presse, in which she addressed the allegations. Charges were never laid. Instead, the Quebec Bar Association confirms Khuong said the Crown decided to deal with the case non-judicially. Khuong denied the allegations and said the situation reportedly involving two pairs of jeans worth $455 resulted from a "moment of inattention" and occurred in good faith. cbc.ca

Jewelry Store Robbery at the Village Mall in St John's It may be more of a smash and grab than a heist, but an early morning break-in at the Village Mall in St. John's has netted thieves a large number of jewelry pieces. Just before 2:30 a.m. today, the RNC responded to alarms at a jewelry store in the west-end shopping centre where they discovered the break and entry. The suspects broke into the Village first then into the store. vocm.com

Guelph Police use tracking dog to locate shoplifting suspect On Monday at 3:51 p.m., Guelph Police were called to a Woodlawn Road business where store security was holding a man suspected of shoplifting. Before police arrived, the suspect broke free from security and fled the store. Officers used a police dog to track his scent and the suspect was eventually located. A 39-year-old Guelph man has been charged with theft under $5,000 and escape lawful custody. guelphmercury.com

Mounties Allege Kids Break into Manitoba Store Through Roof, Unplug Video System Six children have been arrested after an action movie-style heist at a store in northeastern Manitoba. Mounties say the youths, ages 10 to 13, entered the Shamattawa Northern Store through the roof early Tuesday. They then crawled down from the ceiling and unplugged the store's video surveillance system. Police say the culprits filled bags with $10,000 in merchandise, including cigarettes, caps, sneakers, food and a pellet gun. RCMP later tracked down suspects and charged a 12-year-old and 13-year-old with break and enter. The others are too young to be charged. chrisd.ca

e-commerce

Sponsored by The Zellman Group
Selfies could replace passwords for online shoppers MasterCard's pilot program will have online shoppers taking photos of themselves for authentication to reduce fraud. The credit card issuer hopes that the selfie will be more convenient and less cumbersome for shoppers, while also provide more security benefits than a traditional password, which can be easily lost, stolen or intercepted. "We want to identify people for who they are, not what they remember," said Ajay Bhalla, President of Enterprise Security Solutions at Mastercard. "We have too many passwords to remember and this creates extra problems for consumers and businesses." In order for MasterCard's new online verification to work, users will need a smartphone and the accompanying MasterCard app. For users concerned with privacy, the scans stay on the phone. MasterCard's software will convert scans to 1s and 0s and transmit the digital data over the internet. Privacy experts are still skeptical about the process as MasterCard is still transmitting the data to their network, rather than keep the authentication on the device. This could potentially open up MasterCard to a hack in the future. techradar.com

Fraud cited as the top challenge facing payments industry Half of all respondents cited fraud and security as the biggest challenge in the survey, which took in the views of more than 190 payments and banking experts from across the globe, with many respondents continuing to demonstrate their concern around fraud. Respondents cited card-not-present fraud as the top threat for the third consecutive year (28.1%), whilst card skimming, which had previously seen a 15% decline, came a close second at 26.6%. Internet banking hacking dropped to third place (15.6%) with a 9% decrease. Findings indicate less than 10% named mobile malware the greatest fraud threat. Online security was also an issue, with particular reference to keeping consumer information secure from hackers especially in light of the more recent high profile breaches. thepaypers.com

Online grocery shoppers upping virtual purchases - up 29% over last year

Traditional retailers crush ecommerce giants in omnichannel shopping

Mobile accounted for 53% of E-Commerce Traffic; desktop only 48%


"Fraud is not a person - it is a dynamic grouping of statistics that deviate from the norm."
Stuart B. Levine, CFI, CFCI
CEO, The Zellman Group & Zelligent


ORC News
Sponsored by Security Resources
Organized Retail Crime a growing trend in Minnesota; $20,000 in Louis Vuitton bags recovered Police arrested eight men after investigators say they stole merchandise from a Louis Vuitton store Wednesday and then took officers on a high speed chase. Experts believe it underscores a growing issue that retail stores are dealing with: organized retail theft. "It's much more sophisticated than it used to be," said Bruce Nustad, president of the Minnesota Retailers Association. Last year, law enforcement and the retailers formed the group, Twin Cities Organized Retail Crime Association in order to work together to combat the problem. "Organized retail crime costs consumers and retailers across the U.S. $30 billion a year. So it is significant," he said. According to a 2014 National Retail Federation report, 8 in 10 retailers say they were victims of organized retail theft in the past year. And according to Nustad, the problem appears to be growing, in part because of social media. kare11.com
Sarasota, FL suspects face 103 counterfeit credit card charges Detectives added 103 charges to a group of four men arrested last week for using counterfeit credit cards. The Sarasota County Sheriff's Office arrested Mickenson Desir, Ricardy Multidor, Shnyder Rouzar, and Vladimir Saint-Hilaire last week after the group fraudulently purchased thousands of dollars worth of merchandise during two trips to the Mall at University Town Center. "To put it in perspective, in two hours worth of work for them, they had over $10,000 worth of fraud," Detective Carlos Verdoni said. "In the five days we think they've been here, it's over $27,000." Verdoni believes the group may be part of a larger organized ring operating out of Miami. myfoxtampabay.com

Harbor Freight Employee part of a scheme with 4 others; theft of over $11,000 in Ceredo, WV Tools stole more than $11,000 cash and merchandise from his Ceredo employer as part of a scheme that involved four other men. Thomas Joshua Bocook, 19, of Huntington, stands charged with felony fraudulent schemes and misdemeanor receiving/transferring stolen property. He was released Wednesday afternoon on a $10,000 bond. Criminal complaints say Bocook used his post to give refunds on gift cards and create fake returns, both methods by which he took cash from the register. Bocook used the gift cards, merchandise and money to buy a stolen El Camino and trade for other work, according to the criminal complaint. herald-dispatch.com

TJ Maxx apprehends 3 ORC thieves in Rockaway Twp, NJ with nearly $8,000 in merchandise Shoplifters, one armed with wire cutters, tried to walk out of shops in Rockaway Township and East Hanover with thousands of dollars worth of clothes, shoes and designer handbags in a two-day period, according to criminal complaints. On Tuesday, Plainfield residents Asa B. Braxton, 37, Lashawntae M. Hill, 18, and Kina O'Neal, 33, were charged with stealing $7,698 worth of purses, shoes, wallets and other merchandise from TJ Maxx on Route 46 in Rockaway Township. dailyrecord.com

Couple attempts theft of nearly $1,000 in baby formula at Meijers in Allen Park, MI The store's loss prevention officer contacted police after beginning surveillance of a couple who she recognized from a previous theft. As she watched, the couple began to fill a large plastic tote bag inside their cart with several cases of Enfamil formula before attempting to exit the store. In the previous theft, which occurred the day before, the couple took more than $600-worth of baby formula. When the loss prevention officer confronted the suspects outside the store, they left the baby formula behind and got into a car. Loss prevention was able to recover the nearly $750-worth of Enfamil in the cart before the vehicle fled the scene. thenewsherald.com
Do you have an ORC case to share?
Share your ORC news and help the industry grow

Retail Crime News

Sponsored by NuTech National
Barricaded Home Depot thief considered shooting police K-9, surrendered without incident in Cottonwood Hts, Utah A man who officers say considered shooting a police K-9 during a brief standoff was eventually arrested without incident. Michael Charles Miller, 33, was arrested for investigation of a number of charges, including possession of a weapon by a restricted person, theft by deception and drug possession. Sometime between 8 and 9 p.m. Tuesday, Cottonwood Heights Police Sgt. Corbett Ford said police received a call from Home Depot, that a man and woman were walking out of the store after allegedly committing credit card fraud. A store employee said the couple were headed toward the nearby apartment complex. Ford said he ran into a bedroom and barricaded himself in a closet. deseretnews.com

Georgia family seek arrest of Stonecrest Mall guards for punching boy The family of a 15-year-old boy who was filmed being punched by security guards at a shopping mall in Georgia have said they will formally ask authorities to arrest the three men involved in the confrontation. Applications for criminal warrants against the Securitas guards, who were recorded fighting the boy at Stonecrest Mall outside Atlanta last weekend, are due to be filed at a magistrate court on Thursday, said Mawuli Mel Davis, an attorney representing the boy and his mother, on Wednesday. "This kind of abuse of power is beyond unprofessional, it is criminal," Davis said in a statement. "This kid was traumatized by the violence perpetrated by these three adult men. Stonecrest Mall should have had them arrested on the spot. This violent attack was child abuse." According to a redacted DeKalb county police department incident report, the boy sustained a laceration to the left side of his forehead. Reached by telephone late on Wednesday, two of the guards denied wrongdoing. Representatives for Securitas did not immediately respond to a request for comment. theguardian.com
Man Arrested in Torching of Baltimore Drugstore During Freddie Gray Protests A 24-year-old man has been arrested in connection with the fire that badly damaged a busy Baltimore drugstore during riots that followed the death of Freddie Gray in police custody, authorities said Wednesday. Raymon Carter is charged with arson in federal court, accused of having set the fire that torched a CVS pharmacy at the intersection of Pennsylvania and North avenues, Baltimore police and the federal Bureau of Alcohol, Tobacco, Firearms and Explosives said. If he is convicted, he could face five to 20 years in federal prison. nbcnews.com
Woman with stroller steals $10K ring at Sears in Garden City, NY Police are searching for a woman who was caught on camera stealing a $10,000 diamond ring from a Garden City store while she was pushing two children in a stroller. Officials say the incident occurred in May. Security video shows a woman inside Sears reaching behind a display case and taking the ring. She then walks over to a double stroller and leaves the store. News 12 called the Sears location to ask why the woman was left unattended near an unlocked display case. news12.com

Jersey City Arrest caps probe of $200,000 ID theft ring A 27-year-old Jersey City man was charged with organizing an identity theft ring that fraudulently withdrew more than $200,000 from individual bank accounts across New York and New Jersey, Bergen County authorities said Tuesday. Prosecutor John L. Molinelli said Jonathan Figueroa was arrested Saturday in Jersey City on charges of theft by deception, forgery, identity theft and conspiracy. Molinelli said the two recruits would present the fake documents, falsely identifying themselves as account holders at the bank branches, and withdraw money. northjersey.com

Lubbock, TX man posed as Stripes employee during Armed Robbery A 29-year-old Lubbock man was indicted Tuesday in connection with an armed robbery at a convenience store in South Lubbock. Tony Delarosa is charged with a first-degree felony count of aggravated robbery. Investigators believe Delarosa entered the Stripes convenience store office dressed as an employee and robbed a store manager at knifepoint. The employees told officers the robber visited the store the night before and was also dressed in a store uniform. lubbockonline.com

Crash-And-Grab Burglars Hit Expensive Clothing Boutique In Beverly, IL A high-end clothing shop in Beverly was targeted by crash-and-grab burglars early Thursday, leaving the owner frustrated. Glass was scattered over the sidewalk in front of The Shop 147, after burglars drove a stolen silver van into the entrance around 4:15 a.m. cbslocal.com

Fencing Operation: Another Lebanon, PA buy-and-sell shop owner arrested For the second time this year, the owner of a Lebanon buy-and-sell shop is facing criminal charges. Jack A. Miller, 62, the owner of Pot of Gold Buy and Sell shop was arraigned Tuesday on charges of dealing in proceeds of unlawful activities, receiving stolen property and criminal solicitation to patronize a prostitute. The arrest is the result of an investigation of Lebanon County buy and sell shops by the Lebanon County Drug Task Force. On Feb. 27, the task force sent a police informant into Miller's shop and negotiated the sale of a brand new Nexus tablet and a Ninja blender with Miller "in a manner in which Miller would have reason to believe the items were stolen". ldnews.com

Jewelers Mutual Loss Prevention Video Stresses Logging Suspicious Incidents Jewelers Mutual Insurance Company has launched a loss prevention video as part of its Secure Business Series. The video emphasizes training in-store team members to become aware of suspicious behavior and shows them how to record it in a logbook. The video suggests that immediately after a suspicious incident, an associate should log the date and time, behavior and the identifying characteristics of the individuals and any vehicles involved. By doing so, staff may be able to determine patterns, and share that information with local law enforcement. According to Jewelers Mutual, in the majority of crimes against jewelry businesses, criminals will almost always case the premises, potentially involving several visits to identify weaknesses and potential opportunities. idexonline.com

Holiday Weekends Are Notorious for Cargo Theft FreightWatch International is reminding transportation companies, shippers and manufacturers of the increased cargo theft risk for the upcoming Fourth of July Weekend. Organized theft rings are more active around holidays because shipments are often unattended for extended periods of time, says FreightWatch. Thefts occurring over Independence Day weekends from 2010 - 2014 have had an average value of $145,267 and included eight different incidents with values over $250,000. FreightWatch is recommending that logistics and security professionals ensure security protocols are up to date and in line with industry best practices for in-transit and warehouse operations. It believes that both of these will be heavily targeted over the weekend through traditional and non-traditional cargo theft methods. truckinginfo.com

Cargo crime taking a toll in Europe
Three major cargo crimes a day targeted high value products in the supply chain in Europe in 2014. The average loss was $226,000 according to the Transported Asset Protection Association's (TAPA) 2014 Annual Report for the Europe, Middle East and Africa (EMEA) region. For the year as a whole there were 1,102 recorded incidents of cargo crime in the region. For the 33 percent of crimes reporting a value, total losses for the year were $82,826,188. In addition to concerns over the number of crimes and the value of losses, TAPA EMEA says the use of violence by organized criminal gangs continued to grow last year with a 4.5 percent year-on-year increase, driven largely by 102 violent hijackings of trucks, notably in France, Italy and South Africa. Overall, there were 15 thefts from facilities and vehicles during the year with losses exceeding 1 million euros as criminal gangs targeted everything from lottery scratch cards, cosmetics, consumer electronics, and clothing and footwear to tobacco products, pharmaceuticals, food and beverage, car parts and tires, and cash. mmdonline.com

FBI: Two Memphis Men Sentenced to a Total of 260 Months for Robbing Whitehaven Dollar General

Store manager robbed, forced to drive to Texas

Houston Business owners on edge after 5 Smash-and-Grabs on same street

Four members of Springdale, AR check-forging ring sentenced in federal court

Marshall County, AL Police warn of Skimming at Gas Stations and ATM's

Russian Police Officer arrested at Macy's Tysons Corner on shoplifting charge

Walmart Shoplifting Call Turns Into Tennessee Highway Pursuit



Robberies and Burglaries
● A&D Foods - Albany, NY - Armed Robbery/ 4 Shots fired
● Airline Food Store - Houston, TX - Burglary/ ATM
● Apple - Honolulu, HI - Theft
● AT&T - Middleburg, FL - Armed Robbery
● CVS - Egg Harbor, NJ - Robbery/ Assault
● Dollar General - Lake Charles, IL - Armed Robbery
● Easy Money Loan Service - Amarillo, TX - Armed Robbery
● Family Dollar - Stroudsburg, PA - Robbery
● Greenway Corner - Sugar Land, TX - Burglary
● Kwik Shop - Lincoln, NE - Robbery
● Louis Vuitton - Edina, MN - Robbery
● Madera Ave Market - Madera, CA - Robbery
● Par Mor - Parkersburg, WV - Robbery
● Our Family - Bangor, ME - Burglary
● Rita's - Washington, DC - Robbery
● Sally Beauty - Las Vegas, NV - Robbery
● Schoolhouse Variety - Bangor, ME - Burglary
● Walgreens - N Miami, FL - Armed Robbery
● West Main Grocery - Stamford, CT - Armed Robbery
● 7-Eleven - Albemarle, VA - Armed Robbery


Featured Job Listings
Sponsored by NuTech National
Feature Your Job Here For 30 Days -
70% Aren't On the Boards
Director Fraud & ORC
Lowe's
Mooresville, NC
Lowe's
VP of Security
Comcast
Philadelphia, PA
Comcast
Senior Dir Safety/Food Safety/Hazmat
Sears
Hoffman Estates, IL
Sears Holdings Corp
Territory LP Dir.
Burlington Stores
Los Angeles, CA
Burlington Stores
LP Director
Goodwill Industries of the Chesapeake, Inc
Baltimore, MD
Goodwill Industries of the Chesapeake, Inc
Director of LP
A'gaci
San Antonio, TX
A'gaci
Director of LP
Lane Bryant
Columbus, OH
LinkedIn
Director of LP
PacSun
Anaheim, CA
PacSun
VP Supply Chain, LP & Safety
Ross Stores
Ft. Mill, SC
Ross Stores
Dir, Pharmacy LP
Rite Aid
Camp Hill, PA
Rite Aid
LP Corporate Sr Mgr
JC Penney
Dallas, TX
JC Penney
Corporate LP Mgr
St. John Knits
Irvine, CA
St. John Knits
Mgr, Corp Security & LP
Canadian Tire
Oakville, ON
Canadian TireRegional LP Mgr
Victoria's Secret
Los Angeles, CA
L Brands
Market ORC Investigator
Victoria's Secret
San Francisco, CA
L Brands
District LP Mgr
Dick's Sporting Goods
Phoenix, AZ
Dick's Sporting Goods
LP Mgr
Dick's Sporting Goods
Wheaton, MD
Dick's Sporting Goods
Regional LP Mgr
Family Dollar
Milwaukee, WI
Family Dollar
Multi Unit LP Mgr
The Great Atlantic & Pacific Tea Co.
New York City
The Great Atlantic & Pacific Tea Co.
Implementation Expert/Project Mgr
LP Software
Worth, IL
LP Software
Sales Representative
NuTech National
Maitland, FL
NuTech National

Limited Time Only - Post Your Multi-Unit LP jobs for FREE - Learn More Here

Daily Job Alerts


Appearing One Day Only
View our Internet Jobs Archives here
District Mgr AP
Abercrombie & Fitch
San Diego, CA
Abercrombie & Fitch
LP Manager
Amazon
Middletown, DE
Amazon
LP Program Manager
Amazon
Jeffersonville, IN
Amazon
Regional LP Manager
Amazon
FL - Virtual Location
Amazon
Dept Mgr LP & Safety
Lowe's
Logan, WV
Lowe's
Dept Mgr LP & Safety
Lowe's
Brevard, NC
Lowe's
Dept Mgr LP & Safety
Lowe's
Prescott, AZ
Lowe's
AP Manager in Training
Walmart
Roeland Park, KS
Wal-Mart
AP Manager in Training
Walmart
Bowie, TX
Wal-Mart
Zone AP & Profit Protection Mgr
Kmart
Miami, FL
Sears Holdings Corp
LP Manager Hrly
Kmart
Sheridan, WY
Sears Holdings Corp
AP Team Leader
Target
Casa Grande, AZ
Target
AP Team Leader
Target
Bellevue, NE
Target
AP/LP Mgr
Macy's
Franklin, TN
Macy's
AP/LP Mgr
Macy's
Greensburg, PA
Macy's
AP Mgr - Dist. Center
Rite Aid
Wilsonville, OR
Rite Aid
District LP Mgr
Nike
Atlanta, GA
Nike



Home of the Industry's Original
On the Move

Tia Marie Balsamo, CFI was named the Regional Director of Asset Protection for Region 25 for Rite Aid.
Aldo Lopez, CFI was promoted to Area Asset Protection Manager for Pep Boys.

Post Your New Job or Promotion!
See all the Industry Movement


Your Career
Sponsor this section of the Daily
4 Strategies for Clearly Communicating Expectations People aren't mind readers. Make sure that the tasks you are delegating are clear and if you have certain expectations, make sure they are defined. Setting up accountability works best when it's done on purpose through great communication. Here are some steps to establish accountability. Look at the past

The Best Way to Deliver Tough Feedback: Stop Talking and Start Listening If you think that getting the constructive criticism is difficult, imagine how it must feel for your leader to have the conversation. All the anxiety and stress can make it hard to have a meaningful conversation but here are some ways to help. It's a gift

The 5 Biggest Mistakes Leaders Make When Communicating As a leader, it's important to communicate during times of change, but it can be easy to get tripped up in all the pressure and overwhelm of the situation. Employees look to you to guide them so it's very critical that your words communicate the appropriate tone. Here are some mistakes to avoid. Don't just say it once

How to Be More Persuasive at Work
We can accomplish little on our own. To achieve difficult goals, we rely upon the hard work and collaboration of those who work with us and around us. The ability to be persuasive will either further your success of hinder the odds of reaching your full potential. Here are three tips to understand how to win over others. Not all about you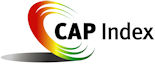 Tip of the Day
Sponsored by Vector Security
At the end of most interviews, candidates are given the opportunity to ask questions. Surprisingly enough, most candidates are unprepared for that question, itself. So take the time in your preparation to develop a few well thought out questions that reflect your knowledge of the company, their future plans and how you fit within them. Certainly your questions should also focus around the variables that increase the success of the specific position you're applying for and not deal with the benefits, salary, or work schedule, travel requirements, or expenses. As these questions will turn off an interviewer and are premature. Your questions should be a reflection of the type of executive you are and will be if they hire you and therefore should be designed to show how you'll be successful and valuable for their organization.

Just a Thought,
Gus





Upcoming Events
---
Recruiting?
Get your job e-mailed to everyone... everyday
Post on our Featured Jobs Board!
Reach your target audience in 2015 every day!
Request our 2015 Media Kit
update account / change e-mail
unsubscribe FEEDBACK
www.downing-downing.com

Advertise With The D&D Daily




36615 Vine Street, Suite 103
Willoughby, OH 44094
440.942.0671
copyright 2009-2019
all rights reserved globally