The D&D Daily Mobile Edition
July 6,

2015



The LP Industry's #1 News Source - Informing, Educating and Instilling a sense of community


News Brief
Sponsored by WG Security Products, Inc.
Kroger's Loss Prevention Team Gathers for 3-Day LP Managers' Conference in Cincinnati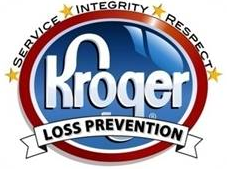 The Kroger Loss Prevention team came together last month for their 2015 LP Managers Conference in Cincinnati, Ohio. The conference included Division Loss Prevention Managers, Division Operations Managers, as well as the Corporate Loss Prevention team. The three-day conference was jampacked, featuring speakers and presentations from their business partners in Shrink, E-Commerce/Digital, Human Resources, CE&P (Customer Engagement) and the Law Department. Several presentations were also delivered by the Division LP Managers, as well as the Corporate Loss Prevention Team.

The conference kicked off with an inspiring presentation by Marnette Perry - SVP of Retail Operations. Marnette spoke about the company's current strategies around Friendly & Fresh and Customer Focus. She shared the vision of where the company is moving in the months and years ahead and spoke to the continuing positive ID sales results that the company has had for 46+ quarters. In closing, she recognized and thanked the Loss Prevention team for the things that they do each and every day across the enterprise to help drive sales, profitability and our Friendly & Fresh initiative.

On Day 2, the keynote speaker was Tim Massa - Group VP of Human Resources. Tim delivered a great message about Kroger's "people plan" and what the company is doing for the 400,000+ associates that work across our enterprise. Tim shared the short-term and long-term plan on developing our associates to their full potential and giving them the tools to be future leaders of our business. He closed out his presentation with a message to the Loss Prevention team about what they can do to help develop their own team members and continue to develop themselves.

The conference concluded on Day 3 with the Loss Prevention team attending the Kroger Co. Shareholders Meeting, which took place at the historic Cincinnati Music Hall. Not only did they get a chance to attend and hear our great company results from senior leaders, but the meeting was kicked off by CEO Rodney McMullen personally recognizing the Loss Prevention Manager Team that was in attendance.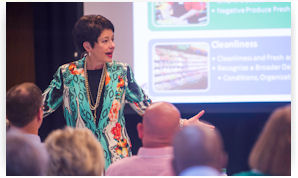 Marnette Perry, SVP of Retail Operations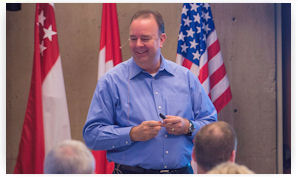 Tim Massa, Group VP of Human Resources
& Labor Relations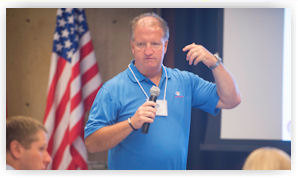 Kevin Larson, Sr. Manager, LP Operations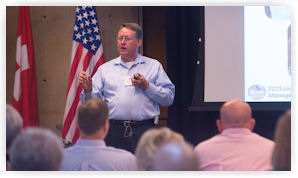 Karl Langhorst, Corp. Director, Loss Prevention
Thank you to Kevin Larson from Kroger for the article submission and pictures above!
Dollar Tree completes purchase of Family Dollar - Creating largest dollar-store chain in the U.S. Dollar Tree officially owns Matthews-based Family Dollar. In a statement Monday, Virginia-based Dollar Tree said it has completed its $8.5 billion purchase of Family Dollar, drawing to a close a yearlong takeover saga that included a separate buyout attempt from another discount retailer, Dollar General. It also effectively ends local ownership of the homegrown retail chain that traces its roots back to 1959, when Leon Levine opened the first Family Dollar store on Central Avenue with a $6,000 loan. Bob Sasser, Dollar Tree's chief executive officer, called the deal a "transformational opportunity" that will allow the company to offer merchandise to a wider array of customers. "This acquisition will extend our reach to low-income customers, while strengthening and diversifying our footprint," Sasser said in the statement. As part of the deal, Family Dollar shareholders will receive $59.60 in cash and about 0.25 of a share of Dollar Tree common stock for each share of Family Dollar common stock they own. Last week, federal regulators approved the $8.5 billion sale of the company to Chesapeake, Va.-based Dollar Tree -- one of the last steps necessary to complete the deal. As part of the deal, Dollar Tree will sell 330 Family Dollar stores to a New York private equity firm called Sycamore Partners within 150 days of the deal's close. The firm said in May that it plans to operate the divested stores under the banner Dollar Express. charlotteobserver.com retaildive.com

American Apparel closing stores, laying off workers American Apparel announced Monday that it is closing stores and laying off employees and noted that it faces nearly two dozen lawsuits from ousted CEO Dov Charney. American Apparel said the $30 million in cost cutting will take place over the next 18 months. The Los Angeles-based retailer did not say how many of its 239 stores would be shuttered or how many its 10,000 workers would be let go. "We are committed to turning this company around," Paula Schneider, recently appointed CEO, said in a statement, adding that she intended to "preserve jobs for the overwhelming majority of our 10,000 employees and return the business to long-term profitability." The company said it would close "underperforming retail locations" in "unprofitable and over-saturated markets," while adding that it also plans to "look to add new stores in profitable fast-growing territories." The company also said that even with the cost-cutting and a boost in revenue, it may still have try and raise additional capital over the next year. cnn.com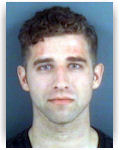 Soldier arrested after walking through Macy's with an assault rifle, vest and ammo in N.C. mall - Said he was there to have 'photos taken for movie casting call' A Fort Bragg soldier with an AR-15 assault-type rifle wearing a military ballistic panel carrier and carrying multiple rifle ammunition magazines caused a busy Cross Creek Mall to lock down Thursday night. Bryan Scott Wolfinger, 25, was charged early this morning with going armed to the terror of the public. He told police he was preparing to have photographs taken with military equipment when 911 calls sent Fayetteville police to the mall. The incident happened on the eve of a patriotic three-day holiday weekend for many in an area that is home to the nation's largest military installation, Fort Bragg. Shoppers and merchants, most with no warning, quickly learned of the situation as police swept through the 150-shop facility escorting everyone from the building and securing exits in response to what police said were multiple reports of "a subject armed with an assault rifle walking through Macy's." Police were called just before 6:30 p.m. and upon arrival, came into contact with the man carrying the rifle, vest and ammunition magazines near the Macy's wing of the mall outside of Francesca's. He was detained without incident. The mall was locked down for about an hour, causing a rush of shoppers and merchants to exit the mall. More than 20 police officers responded to the mall. A mall spokeswoman said text messages were sent to stores alerting them to the situation.

Wolfinger told police he is in the military but is pursuing a career in modeling and acting. He had just left a photo shoot for portraits to be submitted to a "Captain America'' movie casting call, according to his written statement to police. "I wanted to do photos at my house, but I had thought of a green screen being used would be better," Wolfinger told police. securityinfowatch.com fayobserver.com
Tense Confederate-flag rally outside Phoenix, AZ Walmart The same man who staged a contentious rally outside a Phoenix mosque in May led a noisy protest Sunday in Phoenix to denounce Walmart pulling Confederate-flag merchandise from its shelves. Scores of supporters gathered in a west Phoenix store parking lot near Bell Road and 19th Avenue around 3 p.m. They were met by equally noisy opponents. The self-proclaimed "patriots" group, which organized the event, waved both American and Confederate flags while chanting "U-S-A" alongside their pickup trucks. Customers pushing carts full of groceries did double-takes while returning to their vehicles. Many returned with cellphones ready, hoping to capture the scene. About an hour later, Walmart management asked protesters to leave the property. Both groups flocked to a bus stop on Bell Road, in front of an O'Reilly Auto Parts store, where numerous pedestrians lined the adjacent parking lot. azcentral.com

Home Depot asks court to dismiss financial institutions' lawsuit over data breach The Home Depot Inc. says it's not responsible for any losses incurred by financial institutions as a result of the company's data breach. Home Depot responded to a lawsuit filed against the company by more than 100 financial institutions over Home Depot's massive 2014 data breach. In that complaint, filed on May 27, the financial institutions claim Home Depot's data breach caused total fraud losses "in the billions of dollars." The retailer says the financial institutions' lawsuit "is filled with rhetoric and sensational claims as well as legal conclusions couched as factual allegations. Noticeably absent is any plausible allegation of a concrete injury traceable" to Home Depot, the home improvement giant claims. Home Depot goes to on say that "No individual bank alleges any harm that it specifically incurred as a result of the Home Depot data breach, and the majority of the types of damage the banks seek to recover are expenses voluntarily incurred to protect against possible future harm." bizjournals.com

Uber Arrests Show Regulators Can Disrupt Disruptors Startup executives often complain they are stymied by regulations that don't keep pace with disruptive new technology. But no one could accuse French lawmakers of working too slowly to address Uber's ridesharing technology: French authorities arrested two Uber Technologies Inc. executives using a new law that specifically toughens punishments against non-professional taxi services. (Uber maintains the law violates European treaties). Technology companies that aspire to creative destruction are facing a growing risk of regulatory backlash, as innovation threatens established players. Taxi owners from San Francisco to Beijing-fearful of being displaced by amateur drivers-are lobbying regulators to take action against Uber. Meanwhile, hotel associations and renters groups continue to push for legal action against Airbnb. wsj.com

SUPERVALU posts Director of Loss Prevention position - Based in Bowie, MD The job description includes "assisting in making SUPERVALU the best place to work, shop, and invest by developing and implementing programs that provide a safe environment for customers, associates, and company assets while managing shrink due to theft, fraud, and misappropriation." SUPERVALU Inc. is one of the largest grocery wholesalers and retailers in the U.S. with annual sales of approximately $17 billion. SUPERVALU serves customers across the United States through a network of approximately 3,400 stores. Headquartered in Minnesota, SUPERVALU has approximately 35,000 employees. supervalu.net

Walmart planning massive $200M distribution center in Polk County

Albertsons Slates 115 Remodels, 8 New Stores

RadioShack completes $75M financing deal

Rite Aid posts 2.4% increase in June same-store sales

Pakistani Mall Starts Charging for Entry, But Not for a Select Few



Last week's most popular news article:

A Perspective of Retail Security: A Conversation with Dr. Richard Hollinger Spanning more than two decades, the National Retail Security Survey serves as the industry benchmark for calculating inventory shrink. It's a core element to the Security Research Project led by Dr. Richard C. Hollinger at the University of Florida Center for Studies in Criminology and Law. Ahead of his presentation of the 2015 results at NRF PROTECT, we asked Dr. Hollinger what's changed over the years, how retailers can use this empirical retail loss prevention data and his thoughts for trends to watch.

What's the most significant change or trends you've seen over the last two decades, and since this last came out in 2013? The biggest changes have been the reduction in overall shrinkage percentages, especially compared to the high numbers experienced in the 1990s. Moreover, we have seen a decrease in employee theft as a percentage of the whole. For the first time this year we have seen shoplifting/organized retail crime yield a larger proportion of loss than employee theft, which until this year was always the larger of the two percentages. The 1.38 total shrinkage percentage is the lowest number reported in the history of the study. However, the total loss is $44 billion because of growth in the retail industry.

The survey reports that average shrink rates have decreased or remained flat. Why do you think that's occurred? I think that hardware and associates are having a decreasing effect on total shrinkage. Also, this could be due to the possibility that low shrinkage companies are more likely to participate in the study as they are proud of their success.

What's the most concerning thing the study revealed this year? There is no single technology - including RFID - that is having a significant effect on shrinkage. Our search for the single "silver bullet" has still not been successful. The fight against shrinkage is going to be won by people.

What trends do you see for the loss prevention industry moving forward? I think the industry could benefit from greater use of new technology such as computerized facial recognition to cut down on repeat offenders and organized retail crime. I worry that the retail industry is afraid of the negative reactions that this powerful technology could have on stopping shoplifters and employee theft, similar to the ways the gaming industry has learned facial recognition software can reduce crime. nrf.com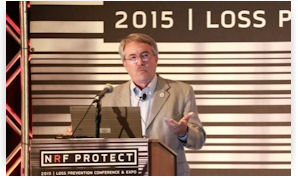 All the news - One place - One Source - One Time
The D&D Daily respects your time
& doesn't filter retail's reality
Report Your News!
(content subject to approval)




Reversing the account takeover trend with IP intelligence Account takeovers from fraudsters are on the rise and causing serious problems for many people and businesses. Steve Sawyer looks at the different methods retailers can use to help reduce the impact of account takeover using IP intelligence. As connected living gathers momentum, online fraud and identity theft are at an all-time high - and are still rising. Fraudsters are becoming more adept at stealing usernames and passwords, and at adapting to changes in security systems and processes. The number of ecommerce account takeovers in particular is increasing and now accounts for over a quarter (28%) of all identity theft cases. And as the offenders use live accounts, these cases of fraud can be difficult to detect. There are many reasons for the rise of ecommerce account takeovers. Password sharing, data farming via social media, and the rapid increase in email addresses, phishing attacks, and malware are all factors, as well the opportunities afforded by a growing volume of stored card details and mobile commerce activity. Retailers that take a sympathetic approach to identity theft will suffer direct financial losses, while those that adopt a harder line will risk negatively effecting customer experience, leading to a loss of sales revenue and customer loyalty. Fraudsters believe that by working online they can remain anonymous both personally and geographically. However, steps can be taken to screen for fraud and reverse the account takeover trend - and IP intelligence is a key tool in achieving this. retailfraud.com

How the Internet of Things will affect retail
The explosive growth of device connectivity, wireless technology, cloud computing and advanced analytics has driven the Internet of Things (IoT) from vision to reality. Devices with embedded sensors are enabling advanced, automated communications for retail businesses and customers. These connected devices are driving deeper engagement, providing new experiences and opportunities, creating new revenue opportunities and enabling better business insight. The IoT will have a profound impact on retail customer service. It will affect everyone from the consumer to the business leader. Customer experience has become the brand differentiator, and the IoT will further refine retail customer interactions and increase consumer expectations. Using the IoT, customer care organizations will be able to receive, gather, analyze and respond to events from connected devices to significantly reduce customer effort, enhance customer experience, build trust, create stronger relationships and earn brand loyalty. The IoT will proactively eliminate common issues, including long wait times, inflexibility and a lack of proactive care. Other benefits will include immediate access to important maintenance information, faster repairs and IoT-directed self-service. retailingtoday.com

Agencies need to pay more attention to supply chain security Government agencies seeking the lowest bidders typically overlook cybersecurity when awarding contracts, and data breaches are the result, says a security rating expert. According to a review of 25 defense contractors by BitSight Technologies, the median security rating of these vendors is lower than that of the median score in the financial sector. csoonline.com

FTC launches 'Start With Security' initiative
The Federal Trade Commission (FTC) will kick off "Start With Security," an initiative that will promote good data security practices to businesses so they can better protect consumer information, with a conference in San Francisco on Sept. 9. The program will share lessons from the 54 data security cases the FTC has brought over the past few years, Jessica Rich, director of the commission's Bureau of Consumer Protection, said in a release. "Although we bring cases when businesses put data at risk, we'd much rather help companies avoid problems in the first place." scmagazine.com

Eight practical steps to handling an IT security incident

More than 440K new Android malware strains found in Q1, study finds

FBI Offering $4.3 Million For Help Finding Cyber Most-Wanted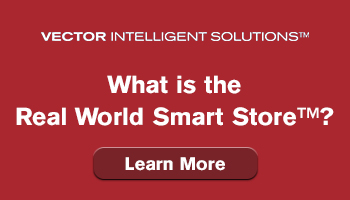 Vendor Spotlight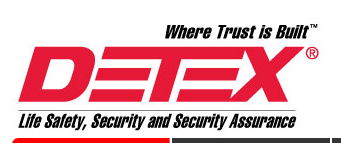 Detex offers the broadest line of life safety and security door hardware designed to meet the durability and performance requirements of the retail industry - without compromise. We offer solutions for every life safety and security door, with more options for specific applications. Whether your business is a group of big box stores or a single fashion outlet, life safety and security door hardware is a necessity. Not just for back doors, Detex door hardware is engineered precisely for certain retail situations, but also provides choices for a wide range of functions and costs. Our retail customers are often surprised to learn that we can supply most of their hardware needs.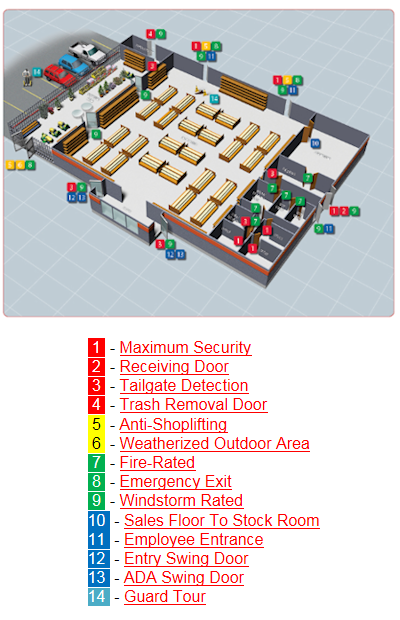 Learn more at www.detex.com





View all the selfies here!
Sponsored by:


---
We still want your Group LP Selfies
So keep them coming retail LP teams!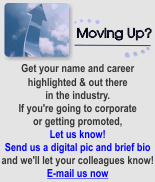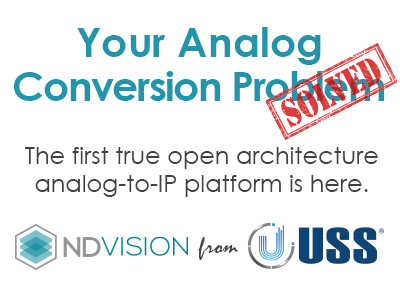 Keith White, SVP of LP, The Gap

Leadership & Development Series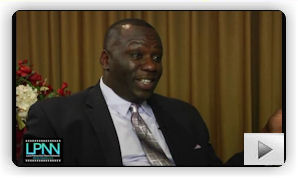 In a ground-breaking interview spanning a multitude of topics, Keith White, Senior Vice President of Loss Prevention for Gap Inc., sits down with LPNN for a one-on-one discussion about his philosophies on leadership, professional development and the state of retail Loss Prevention. Keith recounts his managerial transition from single store - to regional - to corporate - to an eventual directorship. He talks about the critical first six months of a directorship - and his strategy involving team members, policies and procedural changes. As one of the first LP executives to set up an ORC program, Keith tells us what makes a successful one and how to react to the emerging technological trends. This highly informative interview offers a wealth of knowledge for the LP professional at any stage of his or her career.
Solution Providers, have a video or commercial you want to publish? Contact us.

e-commerce

Sponsored by The Zellman Group
Amazon Uses Machine Leaning For Fraud Detection In an attempt to improve the quality of reviews on its US site, Amazon has introduced a new machine-learning platform that has been developed in-house. Customer reviews and its 5-star rating system have been an important part of Amazon's success as an online marketplace so the prevalence of fake reviews on its site is a real problem for Amazon. In April Amazon sued a company that openly traded in bogus 5-star reviews claiming: "While small in number, these reviews threaten to undermine the trust that customers, and the vast majority of sellers and manufacturers, place in Amazon, thereby tarnishing Amazon's brand." This probably underestimates the scale of the problem and recently the UK Competition and Markets Authority opened an investigation into the problem of what it says are millions of fake online reviews. i-programmer.info

7-Eleven enters one-hour era with on-demand delivery app 7-Eleven Inc. is taking its mantra of "what customers want, when and where they want it" a giant step further through a new partnership with the Postmates app. The company has introduced on-demand delivery through Postmates iOS, Android or web app, in Northern California. An assortment of 7-Eleven's products from hot foods and snacks to cold beverages and other convenience items is just a few taps away and will be delivered by Postmates to customers in an hour or less. This is 7-Eleven's first official foray into delivery and fulfills a component of the company's omnichannel strategy to provide time-pressed customers solutions to their everyday needs while transforming its outlets from convenience to convenient, neighborhood stores. retailingtoday.com

Amazon says 'Happy Prime Day' on July 15
July is often a slow-paced month for consumers, but Amazon.com is seeking to change that. In an effort to promote its Amazon Prime paid loyalty program, the retailer is encouraging customers to celebrate "Prime Day," a one-day global shopping event on July 15 that is says will have more deals than Black Friday. chainstoreage.com

Walmart launches click and collect in Canada

Amazon launches Spanish-language Mexican website, mobile app

Subscription-based sales have eclipsed flash sales as the hottest e-commerce trend

"Fraud is not a person - it is a dynamic grouping of statistics that deviate from the norm."
Stuart B. Levine, CFI, CFCI
CEO, The Zellman Group & Zelligent


ORC News
Sponsored by Security Resources
Thieves Plunder Victoria's Secret in Pennsylvania Yet Again First they took the bras. Now they've come back for the panties. Police say 140 pairs of underwear have been stolen from a northeast Pennsylvania store that's been struck by four bra heists since February. Police say the manager of the Victoria's Secret store reported the theft on Thursday afternoon but couldn't provide a description of the suspect or surveillance video. The underpants are valued at $2,180. Thieves have already stolen more than 150 bras from the store at the Wyoming Valley Mall in Wilkes-Barre Township, striking twice in February and once each in March and April. newser.com

Thieves Caught In Minnesota May Be Linked To Louis Vuitton 'Smash-And-Grab' in Chicago Oak Brook police say a gang of high-end purse thieves caught earlier this week in Minnesota may be responsible for a "smash-and-grab"-style theft at a Louis Vuitton store in the western suburb late last year. Minnesota authorities on Wednesday chased a vehicle after they received an emergency call. Eight men, all from Chicago, were taken into custody in Edina, Minn. after walking out of a Louis Vuitton store with $20,000 in merchandise. "They all came in at once and overwhelmed the store clerk," Edina Police Lt. Brian Tholen said. What the thieves weren't counting on was an alert person in the parking lot who saw the men get into the van with the bags, some costing more than $1,000 each. cbslocal.com

Cranston, Rhode Island Police investigating Credit Card Ring hitting multiple CVS stores The Cranston Police Department is trying to identify three people who used a stolen credit card make purchases at a local CVS. Police said the victim never lost his card, which means that he's likely the victim of a card skimming scam and someone stole his card information from a device installed at an ATM or card reader somewhere and made a duplicate card. Police said the three suspects used the card at the CVS on Oaklawn Avenue in May. patch.com

Vision Center shoplifters sought by Berlin Twp, NJ Police following failed 2nd attempt Two suspects who allegedly stole thousands of dollars worth of glasses from a Vision Center store are currently sought by township police after their second attempt was foiled by employees. Berlin police said Sunday that the duo ripped off the store along Route 73 during the first alleged theft. The second attempt was stopped by Vision Center employees when they recognized the two. Police were notified after the second try was stopped and the two fled north along Route 73 in a black SUV that had Pennsylvania license plates. Photos of the two suspects are posted on the police department's Facebook page. nj.com

Do you have an ORC case to share?
Share your ORC news and help the industry grow

Retail Crime News

Sponsored by NuTech National
Man poses as Armored Truck Driver, steals $75k from Wal-Mart in Bristow, OK Federal authorities are investigating a Fourth of July heist after police say a man with a gun and bulletproof vest claimed to be an armored truck driver and conned Bristow Walmart employees of nearly six figures. Police tell News On 6 that the man convinced store employees he was there for the cash pick up for Loomis Armored on Saturday afternoon. The employees said they didn't realized the error until the real Loomis truck came to make the scheduled pick up about 30 minutes later, police said. The man was able to get away with more than $75,000 in cash, according to investigators. newson6.com

Thief posing as Walmart worker steals $120,000 from Gentilly, LA store A man wearing the familiar Walmart blue vest casually walked into the Walmart on Chef Menteur Highway and casually walked out with a sack of stolen cash. New Orleans police have released surveillance video that captures the suspect who robbed the Gentilly area Walmart around 4:45 a.m. Friday. Police are asking for help identifying the unknown black man who is seen forcing an employee into an office at gunpoint and demanding cash at the Walmart located at 4301 Chef Menteur Highway. The employee complied with suspect's demand and handed over a large amount of cash. The suspect can be seen in the video handing the employee a black bag. The unknown male received $120,000 in cash, police said. wwltv.com

40 to 50 Georgia Teens Ransack a Walmart Caught on Video Police are looking for about 50 teens that allegedly trashed a Walmart in Georgia. The Bibb County Sheriff's office released surveillance footage of the group ransacking the store in Macon, Georgia, just before 2 a.m. on last Sunday morning. The group of 40 to 50 teens went down the store's main aisle, pulling merchandise off the shelves, before turning around and running out, Bibb County Sheriff's office Lt. Sean DeFoe told ABC News today. Police said the store manager told them that the estimated damage was more than $2,000. abcnews.com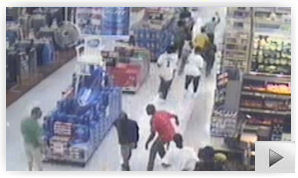 St. Petersburg, FL Police Officer hit with own Taser during struggle with Shoplifter Jason Lee Benedict, 37, was arrested at the Publix after he allegedly took three bottles of Robitussin cough gels off the shelf and into the bathroom where he consumed them. When officers started to handcuff Benedict, he punched and kicked the arresting officer, John Douglas. Benedict then bit Douglas' hand and tried to grab his Taser, which discharged into the officer's left hand, according to St. Petersburg police. Benedict, who has previous three convictions for felony retail theft, according to Pinellas County court records, reportedly had a 5-1/2 inch knife with him. tampabay.com

Man accused of shooting ex's new boyfriend outside Safeway in Portland, OR A 40-year-old man is accused of shooting his ex-girlfriend's new boyfriend outside a Portland Safeway. The incident was reported just before midnight Saturday at 3527 SE 122nd Avenue. Police say Vinh On shot at his ex-girlfriend and her new boyfriend following a dispute. The man suffered non-life threatening injuries, having been grazed by a bullet in the shooting. On is facing attempted assault in the first degree charges and is due in court Monday. katu.com

Two men take plea deals, one going to trial for men charged in Southington, CT Target robbery Two of the three men charged in a burglary at Target in February took plea deals, and the other is headed to trial in New Britain this month. Elijah Aiken and Denzel Holmes pleaded guilty to third-degree burglary and conspiracy, facing 30 to 35 months. Akbar Aiken is due to go to trial on July 15. Officers were dispatched to the Target store on Feb. 4 at about 12:30 a.m., after store security personnel saw the men in the store on security cameras. Officers found a hole cut into the building's rear metal doors. Police said the hole appeared to be cut with a torch. A second door on the other side of the building was also found open, the report said. myrecordjournal.com

Suspect in 2 Sioux Falls store robberies leaves gun behind Sioux Falls police are searching for a suspect in two armed robberies. The robberies occurred at two Get N Go stores early Monday morning. Police say the robber left a handgun at the store following the second robbery. Sgt. Michael Olson says the suspect used a T-shirt as a mask. Workers say the man demanded cash and left the stores on foot. Olson says no injuries were reported. argusleader.com

Thieves ram Backhoe into Gun shop in Harris Co, TX Harris County Sheriff's Deputies are investigating a break-in at a firearms store in Old Town Spring. It was after 2 a.m. Monday when surveillance video showed a masked man using a backhoe to rip away a wall at Warthog Firearms on Main and Prairie. The burglar left behind what's believed to be tens of thousands of dollars in damage, but he managed to only get away with an old rifle that didn't even work, the store owners say. khou.com

Robbers crash truck into c-store, hold clerk at gunpoint in Houston, TX A group of smash-and-grab robbers crashed a pickup into a southwest Houston gas station, robbing a clerk and stealing the store's ATM. Officers arrived to find the gas station heavily damaged, but the clerk inside was unharmed. The clerk said several men crashed a white pickup into the store and robbed him at gunpoint. They then loaded up the store's ATM and sped off. khou.com

4 Thieves Wanted in Pawn Shop Gun Theft in Columbus, OH On Saturday, June 13, 2015, about 4:45 p.m., four males entered Central Point Pawn Shop. After entering, they focused their attention on the area where the firearms are located behind the counter. Police say two of the males left the store and acted as look-outs while the two others remained inside. While the store clerk was busy with customers on the other side of the store, one of the males lifted himself over the counter and, being camouflaged by his accomplice, removed a gun that was hanging on the wall. Police say he concealed it in the front of his pants. myfox28columbus.com

Phoenix, AZ Safeway site of suspected arson
A suspected arson at a northwest Phoenix grocery store on Sunday may have connections to a similar incident, fire officials said. At about 8 a.m., 40 customers and 25 employees evacuated a Safeway near 35th and Northern avenues. The blaze suspiciously began in Aisle 9 - which houses magazines, toilet paper and greeting cards. "It had huge potential to threaten the lives of those who were inside the store," Phoenix Fire Captain Aaron Ernsberger said. azcentral.com

Canada: Arrest made in Canadian Tire firearms theft An arrest has been made in the Canadian Tire break-in that prompted police to respond to what they believed at the time was a barricaded armed man. As it turned out, the suspect had already left the scene before police secured the area. A Timmins man is now facing multiple charges following an investigation into the June 17th break and enter at Canadian Tire, as well as additional break ins to other retail stores. Shortly after 4 a.m. on June 17, employees of Canadian Tire attended the store in response to an alarm call. Upon entering the store, the employees believed the suspect to be in the building, immediately exited, and called police. Police attended the store at approximately 4:20 a.m. and observed that the firearms cabinet had been breached and that some weapons appeared to be missing. torontosun.com

Shoplifting suspect jumps from highway overpass The person who jumped off a highway overpass Sunday while trying to get away from police has been identified as Shane Moore, 31, of Springfield, Ohio, according to a Springfield police report. Moore is listed in serious condition. According to the report, Moore and Lisa Hicks, 28, also of Springfield, stole a box of 15 steaks from Aldi's. Moore was found to be in possession of a needle while at the hospital, according to the report. whio.com

Car crashes into AutoZone store in Chicago's Northwest Side


Robberies and Burglaries
● AM/PM - Reno, NV - Armed Robbery/ Shooting
● Arko - San Diego, CA - Robbery
● Casey's General - Lincoln, NE - Armed Robbery / Shooting
● Dairy Queen - Fort Wayne, IN - Armed Robbery
● Dollar General - Albany, GA - Armed Robbery
● Dyker Bagels - Staten Island, NY - Burglary
● Get N Go - Sioux Falls, ND - Armed Robbery
● Gulf - Houston, TX - Burglary
● Joy Foods - Durham, NC - Armed Robbery/Clerk killed
● Lucky Shop - Denison, TX - Armed Robbery
● Mega Express Check Cashing - Stamford, CT - Armed Robbery
● Metro PCS - Los Angeles, CA - Robbery
● Simon's - Colchester, VT - Armed Robbery
● Stop-n-Shop - Hampton, VA - Armed Robbery
● Stripes - E. Lubbock, TX - Armed Robbery
● T-Mobile - Memphis, TN - Robbery
● Texaco - Houston, TX - Robbery
● 7-Eleven - Brevard Co, FL - Armed Robbery



Featured Job Listings
Sponsored by NuTech National
Feature Your Job Here For 30 Days -
70% Aren't On the Boards
Director Fraud & ORC
Lowe's
Mooresville, NC
Lowe's
VP of Security
Comcast
Philadelphia, PA
Comcast
Senior Dir Safety/Food Safety/Hazmat
Sears
Hoffman Estates, IL
Sears Holdings Corp
Territory LP Dir.
Burlington Stores
Los Angeles, CA
Burlington Stores
Director of LP
SUPERVALU
Bowie, MD
SUPERVALU
LP Director
Goodwill Industries of the Chesapeake, Inc
Baltimore, MD
Goodwill Industries of the Chesapeake, Inc
Director of LP
A'gaci
San Antonio, TX
A'gaci
Director of LP
Lane Bryant
Columbus, OH
LinkedIn
Director of LP
PacSun
Anaheim, CA
PacSun
VP Supply Chain, LP & Safety
Ross Stores
Ft. Mill, SC
Ross Stores
Dir, Pharmacy LP
Rite Aid
Camp Hill, PA
Rite Aid
LP Corporate Sr Mgr
JC Penney
Dallas, TX
JC Penney
Corporate LP Mgr
St. John Knits
Irvine, CA
St. John Knits
Mgr, Corp Security & LP
Canadian Tire
Oakville, ON
Canadian TireRegional LP Mgr
Victoria's Secret
Los Angeles, CA
L Brands
Market ORC Investigator
Victoria's Secret
San Francisco, CA
L Brands
District LP Mgr
Dick's Sporting Goods
Phoenix, AZ
Dick's Sporting Goods
LP Mgr
Dick's Sporting Goods
Wheaton, MD
Dick's Sporting Goods
Regional LP Mgr
Family Dollar
Milwaukee, WI
Family Dollar
Multi Unit LP Mgr
The Great Atlantic & Pacific Tea Co.
New York City
The Great Atlantic & Pacific Tea Co.
Implementation Expert/Project Mgr
LP Software
Worth, IL
LP Software
Sales Representative
NuTech National
Maitland, FL
NuTech National

Limited Time Only - Post Your Multi-Unit LP jobs for FREE - Learn More Here

Daily Job Alerts


Appearing One Day Only
View our Internet Jobs Archives here
Regional AP Manager
Dollar Tree
Chesapeake, VA
Dollar Tree
Area LP Mgr - Minneapolis
ULTA Beauty
Bolingbrook, IL
ULTA Beauty
Area LP Mgr - New Orleans
ULTA Beauty
Bolingbrook, IL
ULTA Beauty
Area LP Mgr - Washington DC
ULTA Beauty
Bolingbrook, IL
ULTA Beauty
District LP Mgr
H&M
Boston, MA
H&M
Regional Mgr, LP - East Coast
Lucky Brand
Los Angeles, CA
Lucky Brand
LP Manager
Bloomingdale's
Honolulu, HI
Bloomingdale's
Seasonal LP Mgr
Spencer's Gifts
Los Angeles, CA
Spencer's Gifts
Seasonal LP Mgr
Spencer's Gifts
San Francisco, CA
Spencer's Gifts
AP Manager in Training
Walmart
Breaux Bridge, LA
Wal-Mart
AP Manager in Training
Walmart
Wauwatosa, WI
Wal-Mart
AP Manager in Training
Walmart
Albuquerque, NM
Wal-Mart
AP Manager in Training
Walmart
Avondale, AZ
Wal-Mart
AP Manager in Training
Walmart
The Villages, FL
Wal-Mart
AP Manager in Training
Walmart
Oxnard, CA
Wal-Mart
AP Manager in Training
Walmart
Lewisburg, TN
Wal-Mart
AP Team Leader
Target
Louisville, KY
Target
AP Team Leader
Target
Greenwood, IN
Target
ETL Assets Protection
Target
Trumbull, CT
Target
ETL Assets Protection
Target
Canoga Park, CA
Target
ETL Assets Protection
Target
Stroudsburg, PA
Target
ETL Assets Protection
Target
Akron, OH
Target



Home of the Industry's Original
On the Move

Abel Alvidrez, LPC was named Market Asset Protection Manager for Walmart.
Imran Qazi was named Area Manager of Asset and Profit Protection for Burberry.
Ajay Chauhan was named Loss Prevention Manager for Inditex (ZARA).

Post Your New Job or Promotion!
See all the Industry Movement


Your Career
Sponsor this section of the Daily
The Surprising Benefits of Working Backwards Looking at things in reverse, could lead to the breakthrough you need. In fact, reversing the order of your approach forces the brain to think in an entirely different way, and will cause it to be more active. (Stuck? Put your brain in reverse)


9 Simplest Ways to be Happier at Work
Happiness does not revolve around money, or luxury items, it is about what you have accomplished and where you have gone in your life. The key to living a joyful life lies in these beliefs. ("A body is a terrible thing to waste")
Last week's most popular articles--
12 Things You Can Do Starting Today to Be a Better Leader Regardless of how you feel about your leadership skills, there are always ways to enhance your abilities and hone your skills. Here are some suggestions that may help inspire you to reevaluate your leadership style today. There's no time like the present, right? Think positive, be positive
5 Secrets to Coaching Your Employees to Greatness There are many benefits to bringing coaching into your organization. It helps your employees feel empowered to improve their skills while being supported by leadership. Here are some ways you can integrate coaching into your company. Educate leaders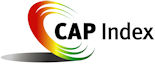 Tip of the Day
Sponsored by Vector Security
Finding the right network into a company is critical if one expects to truly be able to compete in this job market. Going beyond the HR executives and finding the hiring managers and other decision makers and being able to communicate with them or have your network of colleagues communicate with them is important. Managing those communications is no easy task and ensuring that the information is handled correctly and expediently can be delicate.

Just a Thought,
Gus





Upcoming Events
---
Recruiting?
Get your job e-mailed to everyone... everyday
Post on our Featured Jobs Board!
Reach your target audience in 2015 every day!
Request our 2015 Media Kit
update account / change e-mail
unsubscribe FEEDBACK
www.downing-downing.com

Advertise With The D&D Daily




36615 Vine Street, Suite 103
Willoughby, OH 44094
440.942.0671
copyright 2009-2019
all rights reserved globally