The D&D Daily Mobile Edition
July 7,

2015



The LP Industry's #1 News Source - Informing, Educating and Instilling a sense of community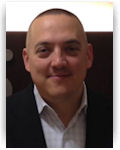 Marc Rojas was promoted to Senior Director of Corporate Security and Corporate Investigations for Ross Stores. Marc joined Ross Stores in 2011 as Director of Loss Prevention for the Northwest Region. He worked his way up to Director of Corporate Security and Corporate Investigations before his most recent promotion to Senior Director. Prior to joining Ross Stores, Marc held loss prevention roles at Target, Marshall's, and Gap Inc. He holds an Associate's Degree in Criminal Justice from Solano Community College and a Bachelor's Degree in Organizational Security Management from the University of Phoenix. Congratulations, Marc!


News Brief
Sponsored by WG Security Products, Inc.
CLEAR Partners With NRF to Sponsor Breakfast at the Recent NRF Protect Loss Prevention Conference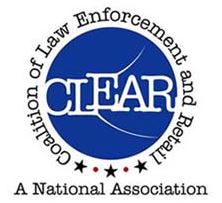 At this year's NRF Protect Loss Prevention Conference and Expo, C.L.E.A.R. members, as well as the Board of Directors, were well represented. C.L.E.A.R. was also honored to host the NRF Investigators' Network and Law Enforcement Breakfast Meeting. This time of networking, idea sharing and partnership-building was a great success. C.L.E.A.R. also participated in the Fusion Center at NRF, allowing board members to see many old friends, and meet many of our brothers and sisters in the loss prevention and law enforcement ORC community.

C.L.E.A.R. hopes to keep the momentum going with their Sixth Annual Training Conference, taking place on October 12-15 in Baltimore.

To learn more about the conference and see the full agenda, click here!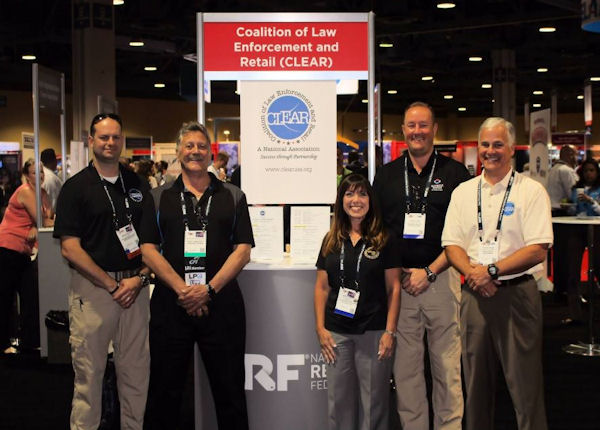 Apple store employees renew certification bid in security bag checks law suit Apple Inc. retail employees who claim they weren't paid for time spent undergoing required bag and technology checks renewed their bid for class certification in California federal court Thursday, arguing that the fact that they were all subject to Apple's inspection policy creates a common question. Apple has repeatedly argued that a class can't be certified in the case because different stores implement the policy differently and not all employees bring bags or other items subject to the searches to work. But plaintiffs' attorney Lee Shalov of McLaughlin & Stern LLP argued that that doesn't matter, because the policy still applied to all 12,400 potential class members.

"We should be able to identify the class members, because Apple has provided us with a list of employees who were subject to the policy," Shalov argued.

A year ago, Apple sought summary judgment, arguing the time spent undergoing bag and gadget checks isn't compensable because employees aren't required to bring purses, backpacks and electronic devices to work. Judge Alsup refused to throw out the case, saying there were too many individualized factual questions about Apple's screening processes. law360.com

Rite Aid creates new risk management position
Rite Aid announced Monday that Paul Zikmund, a risk management professional with nearly 30 years of experience, is joining Rite Aid as group VP of risk and controls. In this new position, Zikmund will oversee the risk management program for Rite Aid as well as its subsidiaries, RediClinic, Health Dialog and EnvisionRx. Zikmund will report to Tony Bellezza, Rite Aid SVP and chief compliance officer. drugstorenews.com

New Edition of Internal Auditing Around the World from Protiviti Explores Changes and Trends "The role of the internal auditor has shifted dramatically during the last several years, and it's important to recognize these changes and plan accordingly," said Brian Christensen, executive vice president, global internal audit and financial advisory, Protiviti. "In our 2015 edition of 'Internal Auditing Around the World,' we share the perspectives of ten companies' internal audit functions on the delicate balancing act of becoming a more strategic partner to the business while not compromising their independence and objectivity." prnewswire.com

Woman can't sue cops for money over false shoplifting charges, Pa. court says A Pennsylvania woman who was wrongly charged with shoplifting can't invoke the state constitution to sue police for financial damages over harm she claims was caused to her reputation, a Commonwealth Court panel ruled Monday. The case, outlined in an opinion by Judge Bonnie Brigance Leadbetter, involves retail theft charges Rush Township police lodged against Deborah Hughes in August 2012, charging her with stealing big-screen TVs from a Schuylkill County Walmart. Hughes was charged with two counts of retail theft and a count of receiving stolen property. When she called the police to deny committing the crimes, she was told the charges were based on video surveillance footage and because some of her friends had "ratted her out." Hours later, however, an officer called Hughes back and "told her that it was not her on the video and that he was sorry," Leadbetter wrote. Still, the judge noted, the charges against Hughes remained on a state web site that was accessible to the public until at least July 3, 2014, when Hughes sued the police in Schuylkill County Court, seeking more than $50,000 in damages. The case came to Leadbetter's court after a county judge dismissed Hughes' complaint, finding the law does not allow for the recovery of monetary damages for an alleged violation of the state constitution's guarantee of someone's right to their reputation. In appealing to the state court, Hughes argued that the right to protection of one's reputation bestowed by the state constitution is "illusory" unless a wronged person can sue for financial compensation. Yet Leadbetter backed the county court ruling and wrote that her court has "clearly rejected claims for monetary damages for alleged violations of state constitutional rights." pennlive.com

It's down to two private equity firms looking at Belk "The last I heard, Sycamore, Bain and KKR were interested, but now it's down to two." The typical private equity play would be to buy Belk, drive efficiencies at the company and then flip it in an initial public offering in a few years. Most observers believe that the family members serving in the C suite want to continue to run the business and started the process to help the other 850 shareholders cash out. wwd.com

'Hacking Team' hacked, attackers claim 400GB in dumped data Specializing in surveillance technology, Hacking Team is now learning how it feels to have their internal matters exposed to the world, and privacy advocates are enjoying a bit of schadenfreude at their expense. Hacking Team is an Italian company that sells intrusion and surveillance tools to governments and law enforcement agencies. The lawful interception tools developed by this company have been linked to several cases of privacy invasion by researchers and the media. Reporters Without Borders has listed the company on its Enemies of the Internet index due largely to Hacking Teams' business practices and their primary surveillance tool Da Vinci. It isn't known who hacked Hacking Team; however, the attackers have published a Torrent file with 400GB of internal documents, source code, and email communications to the public at large. In addition, the attackers have taken to Twitter, defacing the Hacking Team account with a new logo, biography, and published messages with images of the compromised data. csoonline.com

Subway's 'Jared' Has Home Raided In Child Porn Investigation Federal and state authorities in Indiana raided the home of Subway spokesman Jared Fogle on Tuesday in connection with a child pornography investigation, according to multiple news reports. Fogle, who has been the face of Milford-based Subway for years, was not reported arrested. FBI agents and Indiana State Police arrived at his Zionsville home early Tuesday morning. An evidence truck was reported at the scene with Fogle seen leaving the truck. Electronics were reportedly taken from his home. Fogle was reported detained but not under arrest as authorities analyze the seized electronics inside of a mobile forensics fan. His wife and children left the home as the raid was under way. The Indiana Internet Crimes Against Children Task Force is leading the investigation. indystar.com

Territory Loss Prevention Director, Burlington Stores, Inc. - Based out of Los Angeles

Off-Price Surge Seen Continuing at 6% to 8% per year over next five years

Apple opening 8th store in New York City

10 killed, 55 wounded in Fourth of July gun violence in Chicago

All the news - One place - One Source - One Time
The D&D Daily respects your time
& doesn't filter retail's reality
Report Your News!
(content subject to approval)




Joining Forces - A closer look at the growing collaboration between IT and LP With issues ranging from store shootings to cybercrime, loss prevention and IT can no longer be wholly separate departments. They are tied at the hip as the retail industry moves forward, and coordination, not just inter-department cooperation, is key. That coordination was addressed in a recent NRF webinar, "The New Partnership-Loss Prevention and IT," featuring Randy Christianson, corporate manager of loss prevention technology for Kroger, and Christian Romano, director of security intelligence for the Neiman Marcus Group. The webinar was coordinated by NRF's Association for Retail Technology Standards, and moderated by Robert Moraca, NRF vice president for loss prevention. For the edited version click here. Moraca: Let's look to the future. How far could the merger of LP and IT go? Romano: The two groups have to converge. Investigations have always been on the LP side. But reporting up through the CIO is not new to us. Many companies are creating a chief security officer position so both departments will report to the same person. Christianson: I agree that LP will always be the investigation arm. But the network under IT is just another utility, and at some point, the whole thing will come together. nrf.com

How to leverage user behaviour analytics for insider threat profiles New research suggests that the frequency and cost of insider attacks are on the rise - user behaviour analytics could hold the key to understanding and eliminating them. The survey also found an average remediation cost of $445,000 per insider attack. One effective new technology that's being incorporated into security strategies today is User Behavior Analytics (UBA). UBA enables enterprises to better detect insider threats, targeted attacks and financial fraud by looking at patterns of human behavior and then applying algorithms and statistical analysis to detect meaningful anomalies from those patterns - anomalies that indicate potential threats.

Companies are waking up to the fact that they need to do more to protect their assets and reputation against insider attacks, and detecting deviations from normal behavior patterns of the users in their environments is a critical step. The UBA space is evolving rapidly, and there are some fairly significant differences in approaches from one solution provider to the next. But, the fact that user activity and behavior are being increasingly paid attention to is welcome. information-age.com

Cybersecurity Risk Is Like an Iceberg
Are we truly ready for bigger and more serious cyberattacks? Do we even know what all the risks are? Many are obvious, but others are hidden. For CFOs, cybersecurity risk is like an iceberg. Hidden in the murky depths, however, are dangers that could really bring down the ship: suppliers, partners, systems, and internal actors. To fully protect a company, CFOs should lead it in a thorough review of these areas of vulnerability. Your suppliers. No matter how well you've secured your own business against cyberthreats, you're still exposed to risk through your partners. Be proactive in the enterprise risk management process in ensuring the resilience of your partners and suppliers, and verifying their cybersecurity certifications. Partners. No matter how secure your supply chain, your service partners are also points of vulnerability. Systemic threats. A data breach is terrifying enough. Internal threats. Firewalls used to keep the bad guys out. Now reality forces us to accept the likelihood they'll get in, either by phishing or working for you.

CFOs need to ensure their companies have plans that go far beyond the prevention of successful cyberattacks. Plan for detecting them, containing them, expunging them and safely resuming normal operations. cfo.com

AirLive IP Surveillance Cameras Allow Remote Access At least five different types of AirLive cameras are susceptible to command injection vulnerabilities that could let attackers access user credentials, gaining complete control over the devices. The cameras are manufactured by OvisLink, and are used in IP surveillance video installations. Core Security's Nahuel Riva found that three of the vulnerable devices—MD-3025, BU-3026 and the BU-2015—suffer from an OS command injection in the cgi_test.cgi binary file. Core Security tried several times to contact AirLive to address the vulnerabilities, but the company never responded, even after four emails and multiple tweets. infosecurity-magazine.com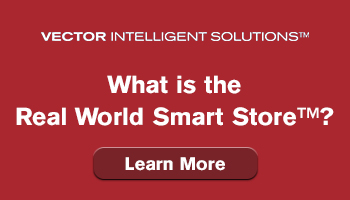 Vendor Spotlight


InstaKey Welcomes a new Key Control Consultant to their Team!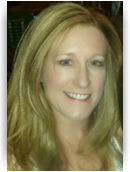 InstaKey Security Systems is the recognized industry leader in developing and simplifying KeyControl management programs. Focusing on strong corporate values and cultures within, we employ an outstanding group of individuals who work hard to support and aid in making our Client's lives simpler. Our newest addition to the team is no exception.

Tina Molloy joined the InstaKey team after 27 years of Retail Sales experience. She worked her way up to management within several companies including Neiman Marcus, Nine West and Donna Karan. Most recently in her career, she worked as a vendor to hospitality and spent 4 years as a Wine Representative for Republic National Distributing Company. They described her as "customer-centric" and a strategic asset to the team.

Colorado has been home to Tina for 20 years now, originally from the city of St. Louis. In her spare time, she enjoys gardening, cooking, and traveling.

We are excited to welcome Tina's upbeat and innovative approach to our Sales team, and to InstaKey!





View all the selfies here!
Sponsored by:


---
We still want your Group LP Selfies
So keep them coming retail LP teams!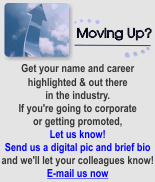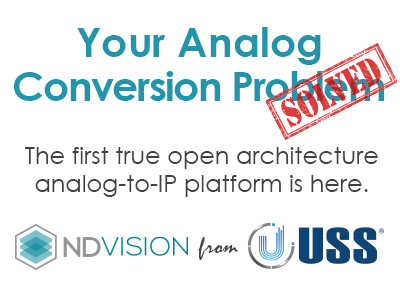 New Perspectives
on the National Retail
Security Survey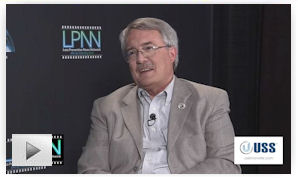 Filmed live on June 25th at NRF Protect
Dr. Richard Hollinger, criminology professor at the University of Florida and lead author of the National Retail Security Survey, sits down with LPNN for a candid discussion on the latest findings from the industry-benchmarking annual study on retail loss. According to the 2015 NRSS, inventory shrink averaged 1.38% of retail sales, or $44 billion - with shoplifting accounting for the largest portion of reported shrink, surpassing internal theft for the first time ever. Dr. Hollinger talks about the challenges of quantifying ORC, the emergence of data analytics, the possibility of body cameras on retail employees, and the surprising fact that many LP departments are reporting budget increases for the first time in years.

Solution Providers, have a video or commercial you want to publish? Contact us.

e-commerce

Sponsored by The Zellman Group
Can Selfies Fight Payment Card Fraud? MasterCard Tests Facial Recognition App MasterCard is set to trial a smartphone app that will let users authenticate themselves to approve online transactions using not just their fingerprint, but also their face, via the equivalent of taking a selfie. The goal is to battle payment card fraud, without users having to remember passwords. Facial recognition is already a feature on Google Nexus devices, although Google warns: "This is less secure than a pattern, PIN or password. Someone who looks similar to you could unlock your phone." Hold up your phone, see your mirror image inside a designated circle, blink once, and it's done. "The new generation, which is into selfies . . . I think they'll find it cool. They'll embrace it," Ajay Bhalla, MasterCard President of Enterprise Safety and Security, told CNNMoney. The facial recognition test is a part of the company's grand vision to do away with passwords for online payments. MasterCard previously outlined a future where static passwords are replaced by biometric scans, voice recognition and a wristband which authenticates a cardholder through their unique cardiac rhythm. With payments on mobile devices expected to represent 30% of all online retail sales by 2018, it pays for MasterCard to test out new ways of, well, paying. govinfosecurity.com fortune.com

The next big thing in e-commerce? Grocery
A survey of 1,100 U.S. online grocery shoppers from natural and organic online grocer Door to Door Organics shows that more than half (54%) said in the past year they had increased the amount of grocery shopping they do online by an average of 29%. When it comes to what grocery products consumers are buying online, 23% of respondents said they do not buy fresh grocery products (e.g., meat, fish, dairy, produce) online. Of those who do purchase produce and other fresh grocery items online, 57% said they had been disappointed in the quality or freshness of these purchases at least once in the last year. retailingtoday.com

Amazon bills Prime Day as a bigger-than-Black-Friday sale The July 15 event, available to new and existing Prime members, marks the online retail giant's 20th birthday. internetretailer.com

Timeline of PayPal's Biggest Days In History

Mobile Apps Drive Big Returns For UK eCommerce Market

"Fraud is not a person - it is a dynamic grouping of statistics that deviate from the norm."
Stuart B. Levine, CFI, CFCI
CEO, The Zellman Group & Zelligent


ORC News
Sponsored by Security Resources
NBC 5 Chicago: How Thieves Are Stealing Next to You at the Grocery Store There's a new twist on an old crime. And you may never know it's happening in front of you as you shop for groceries or pick up your prescription medications at the drug store. It's called "fencing" and low-ticket items like razor blades, baby formula and energy drinks are in demand across the Chicago area. NBC 5 Investigates has found a tangled web of players in the fencing game. Investigators said fencing is only getting bigger in the Chicago area as it fuels addictions, costing the state an estimated $80 million in lost tax revenue each year. Jerry Biggs runs the Walgreens Organized Crime Prevention Division and showed NBC 5 Investigates a box of seemingly new medicine that had been recovered. nbcchicago.com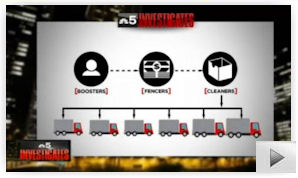 Shoplifting crime craze: Organized retail crime hits industry hard Organized retail crime is shoplifting taken to a whole new level. Officials said these kinds of crime rings put a billion-dollar hit on the retail industry nationwide. In Arizona, authorities say it's a multimillion-dollar problem. Organizers from police departments across southern Arizona said a lot of money is lost in tax revenue that could be used for cities and towns, so they're taking a hard stance against shoplifting. Electronics, toys, bags and toiletries that were found in the back of a van show shoplifting taken to a whole new level. Hundreds of dollars' worth of merchandise was stolen from the Walmart in Sahuarita. Police arrested three women in March in connection with this theft and said they were part of an organized retail crime operation. "They are actually taking the merchandise systematically and converting it for cash," Sahuarita police officer James Ovieda said. "It's a $30 billion-a-year hit to the industry nationwide." Police officers said drugs are the driving force behind these crime rings. Suspects are trying to get cash to feed their addiction. "It's a large problem. It expands throughout Pima County," said Det. Olga Ramirez of the Tucson Police Department. Surveillance cameras inside a Tucson Walmart caught some men stealing a weed killer. They were later busted in a bigger shoplifting ring that spanned across the city. Cody McIntyre, a Walmart asset protection manager, said thieves are evolving their tactics. "For Walmart it's a multibillion-dollar problem," McIntyre said. "They're getting pretty organized. There's vehicles waiting with license plates taken off, so it's getting harder and harder to track," McIntyre said. Ovieda launched a new group in Pima County where officers from other departments and retail store managers come together to discuss shoplifting suspects. They trade stories to see if they were hit by any of the same people. "Arizona is No. 10 as far as shoplifting in the United States. That's pretty big," he said. tucsonnewsnow.com
Memphis Police seeking 2 adults, 2 teenagers in $11,500 Game Xchange, $20,000 NuNu Wireless burglaries Police are looking for four people accused of stealing from a number of electronics stores. According to police, officers found the back door of the Game Xchange store open on June 26. When they watched security footage, investigators saw a man, a woman, and two young boys come through the back door and take 20 cellphones and three iPad minis. The manager told police the suspects' haul totaled $11,500. Four days later, officers arrived at the Cricket Wireless where the front glass door was shattered. Security footage showed the same four suspects break the door and walk into the store, but they only reportedly took a dummy display phone. On July 4, officers said the same four people broke the front glass of the NuNu Wireless store. This time they took over $20,000 worth of phones and tablets. wmcactionnews5.com

Tire Plus District Manager arrested in South Florida in $250K theft scheme Authorities say a Fort Lauderdale man stole more than $250,000 from Tires Plus stores while working as a district manager for the company. Florida Department of Law Enforcement arrested 60-year-old Louis J. Dailey on last Tuesday charging him with grand theft, organized fraud and communications fraud. The state agency says Dailey began instructing employees in 2009 to process more than $104,000 in petty cash transactions for email advertising at local Chamber of Commerce offices. Two years later, the agency says Dailey teamed up with 28-year-old Candice N. Padron. They instructed employees to process some $150,000 by claiming transactions were for email advertising at Quantum Ad Tech. nbcmiami.com

West Palm Beach, FL woman charged with stealing thousands from Port St. Lucie Staples Police said on July 1, Strona Domonique Virgo, 27, entered the Staples and selected four Apple I Pads, five air gift cards and a Western Digital Passport. Virgo gave the manager account information and authorization codes from a condominium association located in Clearwater, Fla. The authorization was approved, and Virgo was able to take the merchandise from the store. On Monday, Staples' security notified the manager that Virgo had fraudulently used the Clearwater condominium account to buy the merchandise. Virgo again entered the Staples store Monday and selected 96 items totaling more than $9,000. Port St. Lucie police said this time Virgo gave the Staples manager account information to a company located in Sarasota, FL. wptv.com

Kohl's Shoplifting incident leads to robbery charges in Joplin, MO Three Springfield residents are facing robbery charges in connection with a shoplifting incident Saturday afternoon at the Kohl's department store in Joplin. Police officers called to the store at 3:03 p.m. on charges of second-degree robbery. Police said a male store employee tried to stop the male suspect from leaving without paying for $1,083.89 worth of merchandise and got into a struggle with her. The 2 female suspects came to the male's aid by hitting and kicking the employee before police arrived. joplinglobe.com

Thieves take $4,000 in cigarettes in North Fort Myers, FL

Do you have an ORC case to share?
Share your ORC news and help the industry grow

Retail Crime News

Sponsored by NuTech National
Houston Police investigating fatal shooting outside Walmart Houston police are investigating a deadly shooting at a Walmart in west Houston. It happened just before 5 p.m. Sunday on S. Kirkwood at Westheimer. Officers with the Houston Police Department arrived and took at least one person into custody, but they're still trying to figure out who pulled the trigger. Investigators believe two men and a woman were involved in the incident, which happened in a car in the parking lot. At some point police say there was an argument, and that's when a gun came into play. khou.com

Store Clerk killed in Atlantic City Robbery; Suspect Killed by Police According to the owner of the market, the suspect entered the store and started attacking the 29-year-old clerk, fatally stabbing him. Police were then called to the scene, and as officers arrived they spotted the suspect running across the street. The suspect was intercepted by an officer, who fired several shots at him. The suspect was hit by gunfire and fell. 6abc.com

German gets 4 years in clink for $14 MILLION global ATM fraud A German man has been sentenced to 50 months in prison and ordered to repay $14m after he hacked into US banks, stealing debit card data and even removed withdrawal limits. Qendrim Dobruna, 29, also known as "closEd" and "cLoz", stole card data and spread it worldwide. The stolen credentials were used to make fraudulent ATM withdrawals in excess of $14m in a single weekend, according to the US Attorney's Office. "The defendants and his co-conspirators participated in a massive 21st Century heist that stretched around the globe," said Kelly T. Currie, acting US attorney for the Eastern District of New York. theregister.co.uk

Suspect arrested for Sam's Club robbery in Warren, Ohio; employee struck by a fleeing pick-up Warren police have made an arrest in connection with an incident at Sam's Club where a store employee was struck by a pickup truck in the store's parking lot. Forty-six-year-old John Kucek is charged with aggravated robbery. Police say the employee noticed someone sifting through crates and storage containers in the Sam's Club rear parking lot last Wednesday. Store surveillance video shows truck striking the employee as it fled the area. The employee suffered minor injuries. wfmj.com

Salt Lake City Home Depot and Macy's shoplifters pulling Knives Just after noon on Thursday, July 2, 2015, a 40- to 50-year-old white male was up to no good at Home Depot. He decided to purloin a sink faucet, but as he was heading out of the store, a loss-prevention office confronted him. The shoplifter pulled a knife, cutting the officer on the hand before fleeing. On Saturday, July 4, 2015, at Macy's in the City Creek Center, two young men were perusing the store when one put a baseball cap underneath the hat he was already wearing. As he headed for the door, another loss-prevention officer tried to stop him leaving. The second man, who was following, pulled out a knife and made the officer let his friend go. cityweekly.net

Burglars hit 6 cellphone stores in less than 2 weeks in Atlanta Metro Police say a gang of burglars are hitting local cellphones stores across metro Atlanta, and video evidence puts them in four stores in less than three hours. Police say the young men smashed the window, and were in and out of the store in seconds. Conyers police Officer Kim Lucas told Channel 2's Liz Artz surveillance video puts the same four robbers at around six cellphone stores in less than two weeks across metro Atlanta. wsbtv.com

Fort Wayne Discount Store Armed Robberies continue at an alarming pace Sunday's holdup at Dollar General brings the number of discount store robberies in the Fort Wayne area up to nearly a dozen this year. Just like the other heists, the robber or robbers collected victims' cellphones and ordered people inside the store to lie down in the aisle, according to the police report. journalgazette.net

Suspect in New Orleans murder freed after Police acknowledge Bad Witness ID and Mall Surveillance Video Leonard Singleton can thank the surveillance cameras at a West Bank shopping mall for his freedom. Singleton, 22, was booked into Orleans Parish jail early Saturday morning on a second-degree murder charge, suspected in the fatal shooting of Milan Arriola, the daughter of a veteran New Orleans Police Department officer and a New Orleans Fire Department captain. Also arrested in the slaying was suspected triggerman in the assault. A witness who is believed to be the driver of a Camaro that Arriola was riding in when she was killed told police that Reed and Singleton were involved in the shooting, as well as "a third subject known as 'Damon'". But when police questioned him, Singleton insisted he had spent two hours at the Oakwood Center Mall on the West Bank, much of it inside the Nouveau clothing and accessories store. NOPD homicide Detective Wayne DeLarge went to the mall Saturday and found surveillance footage showing Singleton entering Nouveau at 7 p.m. and leaving at 7:51 p.m. theadvocate.com

Habitual Shoplifter assaults Rock Hill, SC Bi-Lo employee in meat theft Rock Hill man has been charged with being a habitual shoplifter and traffic offender after allegedly driving without a license for at least the fifth time after police say he elbowed a grocery store employee in the face during the theft of meat on the July 4 holiday. heraldonline.com

$6M in Counterfeit Van Cleef & Arpels Jewelry seized at Miami International Airport US Customs and Border Protections officers have seized 720 pieces of counterfeit Van Cleef & Arpels jewelry worth an estimated $6 Million at Miami International Airport. CBP officers said they selected the shipment for inspection and immediately noticed that the merchandise was imitation jewelry that "bore a false, non-genuine copyright clearly piratical to the federally recorded copyright." The CBP reports that officers seized about $3.4m of counterfeit goods around the country each day in 2014. The sized items include copies of Van Cleef & Arpel's signature Alhambra range of charms, which were first introduced in the late 1960s and feature a distinctive four-leaf clover designs. Van Cleef & Arpels is a 'maison' of luxury goods giant Richemont, a €10bn company which has been battling counterfeiting of its products for years. securingindustry.com

Canada: Halifax mall shooting plot accused in court for preliminary inquiry The two people accused of plotting to open fire at a Halifax shopping mall on Valentine's Day are in court today for a preliminary inquiry. Twenty-three-year-old Lindsay Kantha Souvannarath of Geneva, Ill., and 20-year-old Randall Steven Shepherd of Halifax are charged with conspiracy to commit murder, conspiracy to commit arson, illegal possession of dangerous weapons and making a threat through social media. It's alleged the offences took place between Jan. 6 and Valentine's Day and involved the Halifax Shopping Centre. The preliminary inquiry is scheduled to last three days. Another person linked to the mass shooting plot, James Lee Gamble, 19, was found dead in his Halifax home on Feb. 13. cbc.ca

Kay Jewelers in the Menlo Park, Edison, NJ on Monday evening was the victim of a Grab and Run, merchandise valued at $2,100

Kay Jewelers in the Oviedo Marketplace, Oviedo, FL this past Friday afternoon was the victim of a Grab and Run; merchandise valued at $6,999

UK: Smash and Grab thieves hit Argos store Jewelry counter in Dewsbury, England

Houston Police investigate 4 Smash-and-Grab heists

NYPD: Bagel store burglary leads Police to Staten Island apartment full of guns

Ocala, FL Police searching for suspects in a string of Robberies since March

Two men facing charges in Computer theft from Walmart in Waterville, Maine

Devonport, Iowa Police charge 2 with 12 State-wide Burglaries

Father accused of using his 3 children to shoplift at Walmart in Corpus Christi

Grenada, MS man Released from prison on Robbery charge, burglarized the same Drug Store

Tahlequah, OK Police seize 40 grams of meth from Walmart shoplifter


Robberies and Burglaries
● Dollar General - Fort Wayne, IN - Armed Robbery
● Dollar General - Aurora, IL - Armed Robbery
● Dollar Tree - Millville, NJ - Burglary
● Dollar Tree - Vineland, NJ - Burglary
● Family Dollar - Athens, TX - Burglary
● Family Dollar - Akron, OH - Robbery
● Kohl's - San Jose, CA - Robbery
● Kroger - Memphis, TN - Robbery
● Little River Outdoors - Poplarville, MS - Burglary
● Marathon - Monroe, NC - Armed Robbery
● Natural Pet Market - Colorado Springs, CO - Robbery
● NuNu Wireless - Memphis, TN - Burglary
● Raceway - Pearl, MS - Burglary
● Rite Aid - Richmond, VA - Armed Robbery
● Sav-O-Mat - Las Cruces, NM - Armed Robbery
● Shell - Germantown, TN - Armed Robbery
● Stop N Shop - Hampton, VA - Armed Robbery
● Sunny's - San Diego, CA - Armed Robbery
● Verizon - Chesterton, IN - Burglary
● Verizon - Alexandria, VA - Armed Robbery
● Wilco-Hess - Winston-Salem, NC - Armed Robbery


Featured Job Listings
Sponsored by NuTech National
Feature Your Job Here For 30 Days -
70% Aren't On the Boards
Director Fraud & ORC
Lowe's
Mooresville, NC
Lowe's
VP of Security
Comcast
Philadelphia, PA
Comcast
Senior Dir Safety/Food Safety/Hazmat
Sears
Hoffman Estates, IL
Sears Holdings Corp
Territory LP Dir.
Burlington Stores
Los Angeles, CA
Burlington Stores
Director of LP
SUPERVALU
Bowie, MD
SUPERVALU
LP Director
Goodwill Industries of the Chesapeake, Inc
Baltimore, MD
Goodwill Industries of the Chesapeake, Inc
Director of LP
A'gaci
San Antonio, TX
A'gaci
Director of LP
Lane Bryant
Columbus, OH
LinkedIn
Director of LP
PacSun
Anaheim, CA
PacSun
VP Supply Chain, LP & Safety
Ross Stores
Ft. Mill, SC
Ross Stores
Dir, Pharmacy LP
Rite Aid
Camp Hill, PA
Rite Aid
LP Corporate Sr Mgr
JC Penney
Dallas, TX
JC Penney
Corporate LP Mgr
St. John Knits
Irvine, CA
St. John Knits
Mgr, Corp Security & LP
Canadian Tire
Oakville, ON
Canadian TireRegional LP Mgr
Victoria's Secret
Los Angeles, CA
L Brands
Market ORC Investigator
Victoria's Secret
San Francisco, CA
L Brands
District LP Mgr
Dick's Sporting Goods
Phoenix, AZ
Dick's Sporting Goods
LP Mgr
Dick's Sporting Goods
Wheaton, MD
Dick's Sporting Goods
Regional LP Mgr
Family Dollar
Milwaukee, WI
Family Dollar
Multi Unit LP Mgr
The Great Atlantic & Pacific Tea Co.
New York City
The Great Atlantic & Pacific Tea Co.
Implementation Expert/Project Mgr
LP Software
Worth, IL
LP Software
Sales Representative
NuTech National
Maitland, FL
NuTech National

Limited Time Only - Post Your Multi-Unit LP jobs for FREE - Learn More Here

Daily Job Alerts


Appearing One Day Only
View our Internet Jobs Archives here
Regional LP Manager
CVS Health
Long Island, NY
CVS Health
Supply Chain LP Corp. Mgr
JC Penney
Dallas, TX
JC Penney
LP Manager
JC Penney
Peabody, MA
JC Penney
Zone AP Manager
Rent-A-Center
New York, NY
Rent-A-Center
DC AP Manager
Home Depot
Hagerstown, MD
Home Depot
AP Manager in Training
Walmart
Sault Sainte Marie, MI
Wal-Mart
AP Manager in Training
Walmart
San Antonio, TX
Wal-Mart
AP Manager in Training
Walmart
Boerne, TX
Wal-Mart
AP Manager in Training
Walmart
Sheridan, WY
Wal-Mart
AP Manager in Training
Walmart
Palm Springs, FL
Wal-Mart
AP Manager in Training
Walmart
Mexia, TX
Wal-Mart
AP Manager in Training
Walmart
West Orange, TX
Wal-Mart
Multi Unit LP Mgr
Sears
Eden Prairie, MN
Sears Holdings Corp
LP Manager Hrly
Sears
Hanover, PA
Sears Holdings Corp
LP Manager Hrly
Kmart
Williamsburg, VA
Sears Holdings Corp
LP Manager Hrly
Kmart
Griffith, IN
Sears Holdings Corp
LP Manager
Kane's Furniture Corp.
Saint Petersburg, FL
Kane's Furniture Corp.



Home of the Industry's Original
On the Move

Marc Rojas was promoted to Senior Director of Corporate Security and Corporate Investigations for Ross Stores.

Post Your New Job or Promotion!
See all the Industry Movement


Your Career
Sponsor this section of the Daily
7 Questions You Need to Ask to Increase Your Leadership Potential From Nick Morgan's book Power Cues: The Subtle Science of Leading Groups, Persuading Others, and Maximizing Your Personal Impact, here are seven questions leaders need to ask themselves to start effective and conscious communication. (What does your presence say about you?)

11 Leadership Lessons from Jazz Musicians Jazz musicians practice endlessly, train hard, and carry their group's song all the way to the end. Who could teach leadership lessons better than the jazz professionals? (Life grants us no do-overs)

How and Why to Be a Leader (Not a Wannabe) Start being a real leader right now! Don't just be a 'wannabe', someone who wants the rewards without the responsibility, the title and love leaders receive without leading people to what matters and having the humility leadership requires. Follow these six tips to be someone worthy of the role. (Wannabes set a vision, Leaders tell truths)

Business Lessons from 4 Great Leaders
The following quotes, from those powerful leaders past and present, can help build your leadership values and guide you through the failures and success of leadership. (Pick your battles wisely)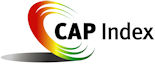 Tip of the Day
Sponsored by Vector Security
Every journey has bumps in the road and no one is immune for they all present themselves at different times, in different places, and from people you'd never expect. The real test is how you deal with them and how you don't let them define you. Because bumps are growth opportunities merely masked in conflict.

Just a Thought,
Gus





Upcoming Events
---
Recruiting?
Get your job e-mailed to everyone... everyday
Post on our Featured Jobs Board!
Reach your target audience in 2015 every day!
Request our 2015 Media Kit
update account / change e-mail
unsubscribe FEEDBACK
www.downing-downing.com

Advertise With The D&D Daily




36615 Vine Street, Suite 103
Willoughby, OH 44094
440.942.0671
copyright 2009-2019
all rights reserved globally