The D&D Daily Mobile Edition
July 8,

2015



The LP Industry's #1 News Source - Informing, Educating and Instilling a sense of community





NEW Group LP Selfie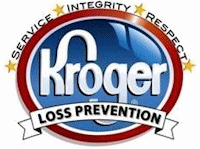 Kroger Co.

Division Loss Prevention Manager Conference 2015
Cincinnati, OH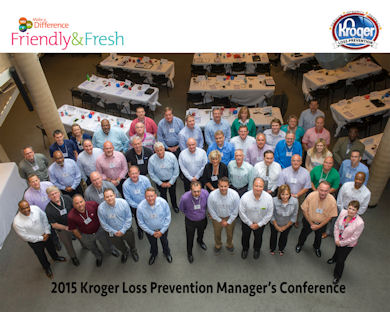 See our recap article on Kroger's LP Managers Conference here.

View all the selfies here.
Send us your Group LP Selfie!

Sponsored by:


---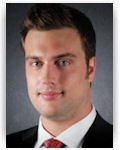 Tony Quintal was promoted to Senior Director of Restaurant Operations & Loss Prevention for Quaker Steak & Lube. In his new role, Quintal will develop business strategies and market expansion through new guest acquisition. He will also be responsible for measuring market performance and will oversee the company-owned restaurant local marketing programs. Quintal will retain financial and analytic oversight on the restaurant level loss prevention and financial analysis. He joined The Lube four years ago and has led the company to improvements within systems and finance reporting. Mr. Quintal began his career at Quaker Steak & Lube as a Site Development Analyst and received a Bachelor of Science in Hotel Administration from Cornell University.

News Brief
Sponsored by WG Security Products, Inc.
Overall crime up 12% in Los Angeles for first six months - Property Crime Up 10% Besides homicide -- which was down about 8% -- all other categories of violent and property crime have increased this year compared with the same period last year. Violent crime rose 21% -- driven by jumps in aggravated assaults and robberies -- marking the second such increase in a row. Property crime has climbed 10%, driven by across-the-board increases in burglaries, thefts and motor vehicle thefts. Across the city, almost half of the LAPD's divisions saw double-digit rises in property crime. latimes.com

U.S. Retail Sales Fall in June From May
National chain-store sales fell 1.4% in June from the comparable period in May, according to Redbook Research's latest indicator, released Tuesday. June was a five-week month on the retail calendar that ended July 4. In that final week, sales rose 2% from a year earlier, marking the strongest sales period of the month. wsj.com

Director of Security - Loss Prevention (West Coast) - The Estee Lauder Companies Inc. - Los Angeles Area - Posted Today

7-Eleven launches delivery service
7-Eleven said Wednesday it has begun offering delivery service to customers in San Francisco and Oakland, Calif., with plans to expand to Austin, Chicago Los Angeles, New York and Washington D.C. later this year. Dallas-based 7-Eleven said it is partnering with Postmates, a San Francisco-based technology company, to offer the one-hour-or-less delivery service - its first official foray into home delivery, the company said. supermarketnews.com

A&P's Unions for 30,000 employees getting nervous - sets meeting to discuss future Uncertainty over the future of A&P has prompted several locals of the United Food and Commercial Workers Union to call member meetings to discuss the chain's financial situation. In a posting on the local's website, Wendell W. Young IV, president, said, "It is with regret I must report we are truly uncertain what will happen next," despite several meetings with A&P representatives. "Through this uncertainty, please know we are going to do everything we possibly can to save your job. As we have already witnessed, there are many rumors circulating. Please be careful to consider the source and understand some things may be true while others may not." supermarketnews.com

Aldi and Lidl Are Ready To Invade the U.S. Beware Walmart and Target! Aldi and Lidl, Germany's toughest discount food retailers, are invading the US. Both operate small, efficient no frill self serve supermarkets with a strong non-food assortment, and very low prices. Both have permanently changed the competitive landscape wherever they have gone. The major expansion of Aldi and Lidl in the United States will affect traditional supermarket operators like Kroger, Safeway and Giant, but will also affect supercenters of Walmart and Target. These smaller sharply priced formats provide important incentives for customers to frequently return to their stores. forbes.com

Donna Karan to lay off dozens starting this month
Donna Karan International's parent company, LVMH Moet Hennessy Louis Vuitton, is making cuts. The moves come a week after Donna Karan stepped down as chief designer of her namesake brand. The fashion conglomerate, which purchased DKI in 2001, filed a WARN notice with the New York State Department of Labor that it will lay off 70 employees at the Donna Karan label. The staffers, who are scheduled to depart starting this month and ending in January, were stationed at the company's 550 Seventh Ave. headquarters. The office also houses the company's less expensive DKNY brand. LVMH plans to focus on DKNY, which accounts for an estimated 80% of Donna Karan sales. Donna Karan and DKNY reportedly operate about 275 stores globally. crainsnewyork.com

San Francisco puts Retail Workers Bill of Rights law into action - Could catch on nationwide Last Friday a new law known as the Retail Workers Bill of Rights was put into action, shaking up San Francisco's retail industry. Among other changes, qualifying employers must give workers at least two weeks advance notice on scheduling. They also can't hire new workers or use contingent help unless they already offered in writing more hours to their existing part-time workers (and were turned down by them). Finally, workers "on call" whose shifts are canceled within a 24-hour window must be paid extra. How far out will the tremors of this trend reach? According to one expert, the concept may indeed get traction, as workers in the retail industry see unpredictability in scheduling as a major roadblock in keeping their lives in balance (and their bills paid). States, including New York and California, are pondering similar laws, while Senator Elizabeth Warren (D-Mass.) is also trying to get a regulatory bill passed. retaildive.com

New York Stock Exchange suspends trading for nearly 4 hours The New York Stock Exchange suspended trading at 11:32 a.m ET Wednesday. It's was down for about three hours before the NYSE announced trading would resume at 3:10 p.m. ET. In a brief announcement, the exchange said it was experiencing a "internal technical issue." The NYSE said later in a tweet that it's "not the result of a cyber breach." cnn.com

Thieves raid pharmaceutical warehouse in Brazil makes off with $3M in drugs Thieves made off with around $3m-worth of pharmaceutical from a warehouse in the Campinas area of Sao Paulo state in Brazil. A gang comprised of between 10 and 15 criminals raided the unit operated by freight company PLK Log in Chácara Campos dos Amarais, loading a sizeable number of unidentified pharmaceutical products onto three box trucks over a period of around seven hours. The lone security guard at the facility was overpowered and locked in a bathroom while the raid took place, and there were no security cameras at the site, according to local press reports. securingindustry.com

Hacker from Finland who crippled Xbox Live Convicted of 50,700 Counts; 2-year Suspended Sentence The devious, brazen Finnish hacker who ruined Christmas '14 just got the book thrown at him in his homeland's court: today 17-year-old Julius Kivimaki was handed a two-year suspended sentence. Finland's Kaleva.fi reports Kivimaki, who not only took responsibility for wrecking Sony and Microsoft's online gaming networks with the briefly notorious "Lizard Squad" hackers but went on TV to brag about it, will probably avoid prison time altogether - assuming he stays out of trouble. Kivimaki was also found guilty of crimes related to credit card fraud and harassment. gawker.com

More retailers dump Trump - T.J. Maxx and Marshalls drop Trump apparel and accessories

Imports Increasing as Retailers Prepare for Back-to-School

Grocery giant Albertsons/Safeway readies IPO

The Container Store to open 10 stores in '15

570 to lose jobs as Hallmark Greeting Card company closes Enfield, CT dist. center

Pictures from NRF Protect 2015 Conference & Expo


Quarterly Same Store Sales Results

Havertys Q2 comp's up 4.8% with sales up 7%
Canada's Jean Coutu Group Q1 comp's up 4.4% with revenue up 3.5%
The Container Store Q1 comp's down 0.9% with sales down 2.1%

All the news - One place - One Source - One Time
The D&D Daily respects your time
& doesn't filter retail's reality
Report Your News!
(content subject to approval)



Using RFID for big data in retail
RFID has been used by retailers for many years as a loss prevention solution, but what if it can be used for more than just LP? RFID is a powerful tool, not just for loss prevention benefits, but also for gathering large amounts of information that can help to provide a better customer experience and improve out-of-stocks. The real-time data gathered by RFID tags improves inventory management, and therefore out-of-stocks. However, as with many industries, retailers are still largely getting to grips with how to analyse that real-time data and interpret it in a meaningful way. As retailers and manufacturers continue to improve forecasting and replenishment processes, they are collecting and analysing data streams to sense consumer demand. RFID provides up-to-the-minute data on product movement at the item-level, and many retailers are now implementing RFID Source Tagging programmes to improve product traceability and ensure greater inventory visibility.

In fact, tagging items at source is where the investment begins. Source Tagging places EAS or RFID-based labels on products at the point of manufacture, which benefits both consumer products firms and retailers. Integrating EAS labels at the point of manufacture, retailers can choose between an extensive range of labels to ensure merchandise is adequately protected from theft and available for shoppers. EAS tagging at source also protects brand loyalty for manufacturers and retailers by integrating product protection into package design.

Furthermore, with a single RFID tag, retailers can obtain the dual benefits of inventory visibility and loss prevention without being locked into a single provider. Retailers can leverage the cost savings from purchasing separate EAS and RFID tags to accelerate the ROI for RFID deployments.

Dual technologies also allow simultaneous EAS deactivation and RFID processing at the same location, ideal for retailers who are transitioning from traditional EAS to RFID and may be operating some or all of their stores in a mixed label environment. retailfraud.com

Many Companies' Vendor Risk Management Programs Still Need Improvement '2015 Vendor Risk Management Benchmark Study' shows third-party risk programs across industries lack maturity, putting data at risk; resources and new strategies are recommended. Results of a new study suggest that many companies may be underperforming in these areas. Organizations must make improvements to their risk management programs in order to keep pace with the latest risks and challenges. "The increasing frequency and magnitude of cybersecurity breaches, along with recent and forthcoming regulatory actions, make it imperative that vendor risk management programs make a significant leap forward. This change requires fundamental alterations to strategies, processes and organizational culture." prnewswire.com

Omni-Channel Retailers' Biggest Fear: Fraud
As more consumers engage with retailers through multiple channels - with an ever-increasing range of payment methods and devices - retailers are faced with added challenges, including heightened exposure to fraud risk and increased complexity of fraud management. And, according to a recent ACI Worldwide study on omni-channel fraud management, more than 50 percent of retailers are ill-prepared for the inevitable increase of fraud attempts. "It is clear from our study that many retailers feel unprepared to face the fraud challenges of an omni-channel world." "There is a need for strategic and organizational changes, and an integrated approach to creating a true omni-channel environment for payments and fraud management."

Fifty-four percent of retailers in the U.S. and Europe still have to work on their fraud management solutions across all channels. The research reveals that omni-channel data aggregation, the increasing number of payment options, the demand for faster fulfilment and the rapidly changing nature of fraud all present significant challenges to retailers. We are seeing an increase in cross-channel fraud that highlights the importance of having a cohesive omni-channel fraud strategy touching all sales channels. pymnts.com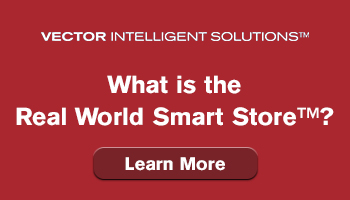 Vendor Spotlight


MOS: Marked out of Stock or Missing out of Shrink?

By: Tim Casey, Executive Director, Operations, LP Innovations

Although the calculation of shrink is quite simple, the factors that determine your shrink calculation may not be. Damages, known thefts, defective merchandise, mismates, return to vendors and items 'marked out of stock' (MOS) could be creating some "black holes" in your shrink percentage.

The MOS concept is fairly straight forward and used by most retailers. An item that cannot be sold because it is damaged for example, is documented as such allowing the merchants to replenish that item onto the sales floor. This affords the retailer the opportunity to replace the non-saleable item as opposed to not having that item available until the next physical inventory cycle.

The "black hole" as it relates to the MOS concept is in the process itself. The tracking, authorization, verification and disposal of these items are where shrink can be hidden, theft can occur or inventory padding can take place. Let's take a look at some of the more common MOS "black holes" that can leave your company exposed to hidden loss.

Damages, Defectives & RTV (Return to Vendor)

Non-saleable merchandise due to damage or defect should be maintained and recorded to properly receive credit from the vendor (RTV) or destroyed. A retailer should not be responsible for poor manufacturing nor should a customer be stuck with a damaged item.

When it comes to the process of handling damages, is your process set up to reduce potential loss?

| | |
| --- | --- |
| ● | Who is authorized to damage product? |
| ● | Who verifies that product is damaged or defective? |
| ● | Who confirms the disposition of product? |
Even if your process addresses and answers the above questions, additional questions to ask are:

| | |
| --- | --- |
| ● | When was the last time an audit was completed on your damage process? |
| ● | Can you ensure that the process is actually being followed in your locations? |
Could an employee steal through your damage process or a manager "pad" their inventory because they know a District Manager or Store Manager does not follow proper procedures?

Known Thefts

Technically a known theft is not really known unless someone sees the person steal the item. However, we as retailers assume that a theft has occurred if certain indicators are present. Price tickets in a fitting room, an empty box, or an empty hanger are possible indicators that an item was taken and not sold.

Some companies document known thefts to track potential theft. Others document them for replenishment purposes. Some may even use documented known thefts to be adjusted in their inventories (we hope this is not the case).

Read more here.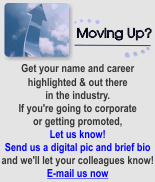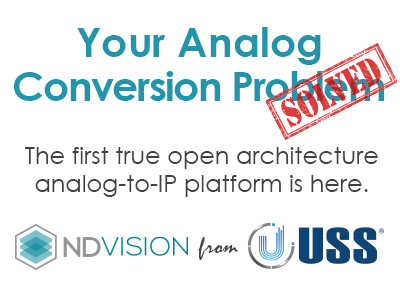 New Perspectives
on the National Retail
Security Survey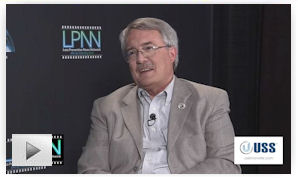 Filmed live on June 25th at NRF Protect
Dr. Richard Hollinger, criminology professor at the University of Florida and lead author of the National Retail Security Survey, sits down with LPNN for a candid discussion on the latest findings from the industry-benchmarking annual study on retail loss. According to the 2015 NRSS, inventory shrink averaged 1.38% of retail sales, or $44 billion - with shoplifting accounting for the largest portion of reported shrink, surpassing internal theft for the first time ever. Dr. Hollinger talks about the challenges of quantifying ORC, the emergence of data analytics, the possibility of body cameras on retail employees, and the surprising fact that many LP departments are reporting budget increases for the first time in years.
Solution Providers, have a video or commercial you want to publish? Contact us.

e-commerce

Sponsored by The Zellman Group
Transaction Laundering: Payments' Next Big Threat Where there's a [cybercriminal] will, there's a [cybercrime] way. Transaction laundering, not to be confused with money laundering, is a pretty big will that has found some pretty effective ways to perpetuate, says Allison Guidette, CEO of G2 Web Services. Guidette says the coming of EMV to the U.S. will escalate what has always been a threat, just one that not a lot of people talk about or focus on. Transaction laundering is not a new problem, but it's a significant one, with the potential to explode rapidly for two reasons: the pact of cybercrime is making it harder for acquirers to keep up and the impending shift to EMV will push more fraud online where this can just grow exponentially. It is a crime sustained by various points of entry and the ever-increasing methods of payment available for the transactions to take place through. These fraudulent transactions can come through shopping carts, payments pages or even virtual terminals, even being processed through a page the shell business may or may not have any knowledge of. pymnts.com

American Express slides Touch ID, fraud alerts into app redesign American Express is relaunching its mobile applications for Android and iOS platforms to include new features such as streamlined Touch ID login, rewards information, nearby offers and on-the-go fraud alert verification. If fraudulent activity is suspected, users will receive instant notifications on their mobile devices, after which charges may be verified with a few taps of a finger. mobilecommercedaily.com

Research: Online buy buttons are more hype than reality so far

Two UK department store chains spar over click and collect

"Fraud is not a person - it is a dynamic grouping of statistics that deviate from the norm."
Stuart B. Levine, CFI, CFCI
CEO, The Zellman Group & Zelligent


ORC News
Sponsored by Security Resources
3M Employee stole and sold over $68,000 in iPads/iPhones to support Gambling Addiction; paying restitution till she is 75 years old For felony theft from her former employer, Dawn Barbara Hostrawser will spend more than a year in Washington County jail. She will be 62 years old when she completes probation, and at the prescribed rate of $200 a month she'll finish paying restitution by the time she's 75. Hostrawser stole more than $68,000 of iPhones and iPads from 3M and was convicted of one felony count of diverting corporate property with intent to defraud. One felony charge of theft by swindle was dropped. Hostrawser, 47, of White Bear Lake pleaded guilty in March and was sentenced June 10. woodburybulletin.com

Arizona woman gets probation for $3,000 theft from Aspen, CO stores; charges pending in CA An Arizona woman is spending a year on probation for stealing $3,000 in clothes and shoes from downtown Aspen shops. The Aspen Times reports prosecutors yanked a plea deal that would have removed a felony charge when they learned Kimberly Ann Gardner also has theft charges pending in California for arrests made months after the Colorado incident. Gardner denies involvement in the California cases. Police arrested Gardner after she was identified in surveillance footage as a suspect in a September theft at an Aspen sporting goods store. Officers searched her purse and found clothing with tags still attached. More than a dozen other items were found in her vehicle. abc15.com

4 Teens make off with $1000 in hats from Stonestown Galleria in San Francisco San Francisco Police released video Tuesday of four teenagers breaking into and ransacking a hat store at the Stonestown Galleria shopping mall last month. In the video, which was captured June 22 just before 10 p.m., one of the teens can be seen lifting the security gate while the other three scramble underneath and into the store. One of the three runs to the back while the other two set about picking out hats from the wall. The footage makes it appear that the thieves are seeking out specific teams or colors, as opposed to going for maximum loot. sfgate.com

Montgomery, AL Police seeking 2 females in Grab and Run from Hancock Fabric CrimeStoppers is seeking two unknown females charged with second degree theft of property after the two robbed the Hancock Fabric Store located in the 5900 block of Atlanta Highway. Security cameras showed the suspects picking up merchandise and running out of the store. Second-degree theft is usually assigned if the property stolen is worth between $500 and $2500, although it's sometimes assigned based on the type of property stolen. montgomeryadvertiser.com

Target apprehends Baby Formula thief in Wauwatosa, WI Wauwatosa, WI Police report a woman was arrested for retail theft on June 29 for taking $1,617.75 worth of baby formula and clothing from Target. wauwatosanow.com

Thieves lift baby formula from Margate Wal-Mart

Do you have an ORC case to share?
Share your ORC news and help the industry grow

Retail Crime News

Romanian Mastermind of skimming gang gets 10 yrs in U.S. prison for $5M ATM scheme A Romanian native who led a scheme that used card-reading devices to steal bank information from ATMs in several states has been sentenced to 10 years in prison. Marius Vintila also must pay about $7.5 million in restitution under the sentence imposed Tuesday. He had pleaded guilty to conspiracy to commit bank fraud and aggravated identify theft. The 32-year-old Vintila was among 16 people charged in the scheme, many of them Romanian nationals living in New York. Thirteen have pleaded guilty or been convicted. The scheme targeted thousands of customers in states including New Jersey, New York, Connecticut and Florida by attaching card-reading devices to ATMs to steal account information. nbcnewyork.com

Oklahoma Wal-Mart Manager Arrested in disguised Loomis armored guard - $75,000 Heist A Wal-Mart manager and his step daughter have been arrested in an investigation into a theft at the store in which a man disguised as an armored truck driver walked out with more than $75,000. Bristow police detective Kevin Webster says the father and daughter were taken into custody on Wednesday but wouldn't say how they are believed to be connected to the theft. No charges have been filed. Police say a man entered the Bristow Wal-Mart on Saturday dressed similarly to a Loomis armored transport employee. They say he walked to the cash office, signed for the money and strolled out of the store. Employees called police when the real Loomis employee arrived about 45 minutes later. abc.go.com

Metro Atlanta convenience store owner pleads guilty to $6.5 million food stamp fraud scheme Authorities say 49-year-old Tessema Lulseged of Decatur pleaded guilty to allowing customers exchange food stamp benefits at Big T Supermarket for cash. Prosecutors say Lulseged allowed customers to illegally exchange their benefits for cash between January 2009 and April 2014. Officials say food stamp recipients were paid 60 cents for every dollar's worth of benefits they sold, and were required to buy at least $10 of eligible food stamp goods from his store. Federal officials say Lulseged's home in Gray and his store in Decatur were both seized by the government as proceeds of fraud and money laundering. timesdaily.com

Joshua McCoy convicted of lesser charge in Green Valley, WV Crossroads Mall shooting A whirlwind trial leads to a conviction against a Mercer County man accused in a shooting in Green Valley, WV. The trial of Joshua McCoy was heard in front of Circuit Judge Sadler on Tuesday. McCoy got into a fight with Timothy Fields. When Fields pulled out a gun, McCoy took it away and shot Fields with the weapon. The shooting happened back in April. When the trial began, Judge Sadler dismissed all the charges against McCoy except for Malicious Wounding, Unlawful Wounding and Battery. After a day of testimony the jury found McCoy guilty of Unlawful Wounding. wvnstv.com

Newport Beach, CA Police seek man attempting to lure girl from a Ralph's store A male suspect may have tried to lure a young girl out of a Newport Beach grocery store over the holiday weekend while she was separated from her mother, according to police. The girl, who police said is younger than 13, was inside a Ralphs at around 8 p.m. Friday when the unidentified man approached her. The suspect may have also pretended to know the girl. "The man called her by a name very close to her own as if he knew her." The girl ran and found her mother who was nearby, according to police. He then reportedly touched the girl's hand and tried to persuade her to come outside with him, police said. dailypilot.com

Memphis, TN Police searching for Suspect in Attempted Kidnapping of Kroger employee Memphis police are searching for a suspect who a Kroger employee said tried to kidnap her as she retrieved grocery carts from the store's parking lot. The incident happened around 9 a.m. Tuesday at the Kroger in Cordova. The employee told police that a man in a black sedan pulled up next to her as she retrieved the carts. The man then grabbed her hand and began kissing it, telling her she was beautiful. He handed her his business card. The employee said she tried to walk back to the store but the suspect grabbed her and pulled her toward the car. He eventually let her go and she ran and told the store's security what happened. commercialappeal.com

Rash of Armed Robberies plague Jacksonville, FL
According to police three armed robberies occurred in the last few days in which the suspect or suspects placed a small item on the counter and then flashed a handgun, demanding money. On Saturday, July 4 at 7:17 p.m., an armed robbery occurred at JAX Convenience Food Store. On Monday, July 6, a second and third robbery occurred at the Gate Gas station and CVS. news4jax.com

Check-Cashing Armed Robber in Stamford, CT leaves his own check stub behind As well as leaving a crisp security video of himself behind while robbing the Mega Express check cashing business of $4,100 on Stamford's West Side Friday morning, police say that Parim Vrzivoli left something much more damning. His hands were a little full already when he went to pull a handgun out of his pants with his right hand, police said. He was holding a bottle of water and a piece of paper in his left hand as he wielded the gun and shoved two female employees into a service area as they opened up the store just before 8 a.m. Friday. The women can be seen fighting back a little, and the robber dropped both the water bottle and the piece of paper. Police officers who arrived a short time after the robbery found that slip of paper, Vrzivoli's arrest affidavit states: it was his paycheck summary. stamfordadvocate.com

Greensboro, NC men face Federal Charges in multiple Armed Robberies Two Greensboro men were indicted last week on federal charges, accused of going on a three-week crime spree in which they robbed five businesses armed with a shotgun. They previously had each been charged with about two-dozen counts by different state agencies. According to the federal indictment, Black and Humphrey robbed the following businesses: *Food Lion, Winston-Salem, Aug. 24, Chick-Fil-A, Durham, Sept. 3, Hardee's, Burlington, Sept. 6, Dollar General, Thomasville, Sept. 11, Dollar Tree, High Point, Sept. 11. Each time, Black and Humphrey used a shotgun to rob employees of cash, the indictment states. They got about $600 from Food Lion, $650 from Chick-Fil-A, $1,450 from Hardee's and $450 from Dollar General. At the Dollar Tree, the men are accused of robbing customers in the store, taking an unknown amount of cash and cell phones. It was the robbery of the Dollar Tree that ultimately led to their arrest. greensboro.com

2 juveniles accused of arson in Phoenix Safeway store fire Two boys, ages 14 and 13, are facing felony arson charges in connection with a fire at a Phoenix grocery store, according to Captain Mike Billingsley with the Phoenix Fire Department. The fire forced the evacuation of a Safeway store at 8021 N. 35th Ave. after a fire broke out at around 9:30 a.m. Sunday morning. Phoenix Fire Capt. Aaron Ernsberger said the fire was suspicious and may have been deliberately set. kpho.com

Carquest store fire in Kahoka, MO suspected Arson A fire that broke out early this morning at Ott's Carquest in Kahoka was the result of arson, according to the Missouri State Fire Marshal. Kahoka Police Chief Bill Conger said this evening an arrest has been made, and additional details are pending. The Carquest building at was fully engulfed when Kahoka fire and police departments arrived at the scene. The structure is a total loss. dailygate.com

The Shelby Township, MI Police Department seeks help after $128,000 Nut theft, posts Mug Shot of Squirrel Police in suburban Detroit are having a little fun while asking for help from the public in figuring out who swiped roughly 28,000 pounds of packaged nuts. The Shelby Township Police Department says a truck and trailer packed with 18 pallets of walnuts and other snack nuts were taken the weekend of June 27. Police say the truck and trailer were found July 1 in Detroit, but the nuts worth more than $128,000 were gone. The department on Tuesday issued an appeal for information on its Facebook page -- posting a mug shot of a squirrel along with details of the case. wptv.com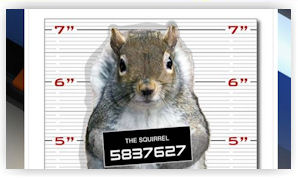 South Carolina man charged with Shoplifting Guns from Walmart A Greenville man is facing multiple charges after police said someone broke into a firearms case at the Easley Walmart and tried to steal the guns inside. Marlon Angelo Boston, 26, was charged with two counts of armed robbery, two counts of possession of a weapon during a violent crime, assault and battery. Easley Police reports said six witnesses saw the suspect take several guns Monday night from the Walmart. One witness was struck in the head with the butt of the gun as the suspect tried to get away. Police said the same man was also a suspect in a shoplifting case that happened at an hour earlier at the same Walmart. In that incident, police said a man ran off with several items totaling $251, including a machete that he threatened to use on the Loss Prevention Manager. foxcarolina.com

Canada: Royal Newfoundland Constabulary Releases Pictures of Jewelry Store Robbery The RNC have released images from a break in at Crescent Gold and Diamond in the Village Shopping Centre on July 2nd. Thieves entered the business around 2:20 last Thursday morning. Video from the scene shows two suspects forcing entry into the jewelry store. The suspects are seen leaving the scene in a dark colored SUV. vocm.com

Nassau County warns of uptick in skimming devices at area ATMs

Tennessee Resident Arrested for Selling Fake Goods in Mississippi to general stores

Bonita Springs, Fla., traffic stop nets male with 53 fraudulent credit cards and gas siphon skimmers

Boy rescued from beneath truck that slammed into Winnipeg store

Target Robbery leads to Mail thieves arrest in El Dorado, CA

Camp Hill, PA man who robbed same CVS four times gets up to 8 years in prison

Larksville, PA woman racked up $12,000 in credit card fraud

Long Island, NY shoplifter threatened Security Guard with mini meat cleaver


Robberies and Burglaries
● Busy Bee – Houston, TX – Armed Robbery - Police kill suspect
● CVS – Jacksonville, FL – Armed Robbery
● CVS – Mooresville, IN - Robbery
● Express Mart - Dayton, OH – Shooting - 2 employees injured
● Gate's – Jacksonville, FL – Armed Robbery
● Grampy's – Attleboro, MA - Robbery
● JAX – Jacksonville, FL – Armed Robbery
● Mapco – Nashville, TN – Burglary
● Mega Express Check Cashing – Stamford, CT – Armed Robbery
● One Stop – Richmond, VA – Armed Robbery - Clerk Shot
● Pharmacy Station – Elkhorn, WI - Robbery
● RaceTrac – Lithonia, GA – Armed Robbery
● Sam's Food – Cranston, RI – Armed Robbery
● Seven Stars – Oklahoma City, OK – Shooting
● Simon's - Colchester, VT – Robbery
● Turkey Hill – Wilkes Barre, PA – Robbery
● Walmart Pharmacy – Omaha, NE – Robbery

Featured Job Listings
Sponsored by NuTech National
Feature Your Job Here For 30 Days -
70% Aren't On the Boards
Director Fraud & ORC
Lowe's
Mooresville, NC
Lowe's
VP of Security
Comcast
Philadelphia, PA
Comcast
Senior Dir Safety/Food Safety/Hazmat
Sears
Hoffman Estates, IL
Sears Holdings Corp
Territory LP Dir.
Burlington Stores
Los Angeles, CA
Burlington Stores
Director of LP
SUPERVALU
Bowie, MD
SUPERVALU
LP Director
Goodwill Industries of the Chesapeake, Inc
Baltimore, MD
Goodwill Industries of the Chesapeake, Inc
Director of LP
A'gaci
San Antonio, TX
A'gaci
Director of LP
Lane Bryant
Columbus, OH
LinkedIn
Director of LP
PacSun
Anaheim, CA
PacSun
VP Supply Chain, LP & Safety
Ross Stores
Ft. Mill, SC
Ross Stores
Dir, Pharmacy LP
Rite Aid
Camp Hill, PA
Rite Aid
LP Corporate Sr Mgr
JC Penney
Dallas, TX
JC Penney
Corporate LP Mgr
St. John Knits
Irvine, CA
St. John Knits
Mgr, Corp Security & LP
Canadian Tire
Oakville, ON
Canadian TireRegional LP Mgr
Victoria's Secret
Los Angeles, CA
L Brands
Market ORC Investigator
Victoria's Secret
San Francisco, CA
L Brands
District LP Mgr
Dick's Sporting Goods
Phoenix, AZ
Dick's Sporting Goods
LP Mgr
Dick's Sporting Goods
Wheaton, MD
Dick's Sporting Goods
Regional LP Mgr
Family Dollar
Milwaukee, WI
Family Dollar
Multi Unit LP Mgr
The Great Atlantic & Pacific Tea Co.
New York City
The Great Atlantic & Pacific Tea Co.
Implementation Expert/Project Mgr
LP Software
Worth, IL
LP Software
Sales Representative
NuTech National
Maitland, FL
NuTech National

Limited Time Only - Post Your Multi-Unit LP jobs for FREE - Learn More Here

Daily Job Alerts


Appearing One Day Only
View our Internet Jobs Archives here
Area LP Manager
Forever 21
New Orleans, LA
Forever 21
District LP Specialist
Forever 21
Boston, MA
Forever 21
AP District Manager
Rite Aid
Queens, NY
Rite Aid
AP/LP Manager
Macy's
Loveland, CO
Macy's
AP/LP Manager
Macy's
Gurnee, IL
Macy's
AP/LP Manager
Macy's
Minneapolis, MN
Macy's
AP Manager
BJ's Wholesale Club
Pittsfield, MA
BJ's Wholesale Club
AP Mgr - Distribution
Under Armour
Baltimore, MD
Under Armour
AP Manager in Training
Walmart
Fresno, CA
Wal-Mart
AP Manager in Training
Walmart
Camden, SC
Wal-Mart
AP Team Leader
Target
Buffalo, MN
Target
LP Manager
Kmart
Bellflower, CA
Sears Holdings Corp
LP Manager
Kmart
Roseville, MI
Sears Holdings Corp
LP Manager Hrly
Kmart
Artesia, NM
Sears Holdings Corp
LP Manager Hrly
Kmart
Las Cruces, NM
Sears Holdings Corp
LP Manager Hrly
Kmart
New Albany, IN
Sears Holdings Corp



Home of the Industry's Original
On the Move

Tony Quintal was promoted to Senior Director of Restaurant Operations & Loss Prevention for Quaker Steak & Lube.
Andy Palomino was named Regional Loss Prevention Manager for Carter's - OshKosh B'gosh.

Post Your New Job or Promotion!
See all the Industry Movement


Your Career
Sponsor this section of the Daily
3 Motivational Mind Tricks Designed to Power Progress Progress is a powerful fuel for our minds and our motivates our performances daily. Progress helps us see how much we have accomplished and what we have yet to achieve. Understanding progress can be a bit tricky, though, so here are some tricks to see how progress is helping you be productive. (Visualizing progress can stimulate performance)

How Clutter Cramps Your Productivity
Having too much at your desk or workspace of choice can make you less productive than you would think! The more things you have around you, the more attention each thing requires of your brain. All the stuff on your workspace screams for your attention, resulting in frustration and lack of productivity. (Clutter, be gone)

Unlimited Vacation Doesn't Create Slackers--It Ensures Productivity Where we assume our precious vacation time is to be spent away from the office, the hustle and bustle of work, and especially our inboxes, those weeks of freedom could be what you need to rev up your game! Studies show that workers feel guilty when not at work! (Unlimited vacation has even yielded more efficiency in some organizations)

Policing Your Productivity: 7 Tools to Help You Focus With technology rapidly changing, it's no wonder there is software out to help block out those annoying distractions, and help you regain control of your busy day. An app called LeechBlock will block your desired websites at certain times of the day, allowing you to stay focused. (An app to force you to focus too!)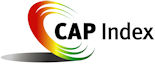 Tip of the Day
Sponsored by Vector Security
Making judgments on people is a serious thing and has a ripple effect that goes well beyond your immediate group. We all make judgments on every executive we know and it's human nature to be critical. Leave it to say that the best opinion is one of direct first-hand experience and is based on both sides of every story. It's easy to react to the self-serving opinions of others, but the real professional takes the high road and focuses on what's best for their organization, their team, and their industry.

Just a Thought,
Gus





Upcoming Events
---
Recruiting?
Get your job e-mailed to everyone... everyday
Post on our Featured Jobs Board!
Reach your target audience in 2015 every day!
Request our 2015 Media Kit
update account / change e-mail
unsubscribe FEEDBACK
www.downing-downing.com

Advertise With The D&D Daily




36615 Vine Street, Suite 103
Willoughby, OH 44094
440.942.0671
copyright 2009-2019
all rights reserved globally