The D&D Daily Mobile Edition
July 9,

2015



The LP Industry's #1 News Source - Informing, Educating and Instilling a sense of community





NEW Group LP Selfie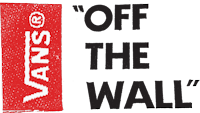 Vans Loss Prevention Team

"Off The Wall"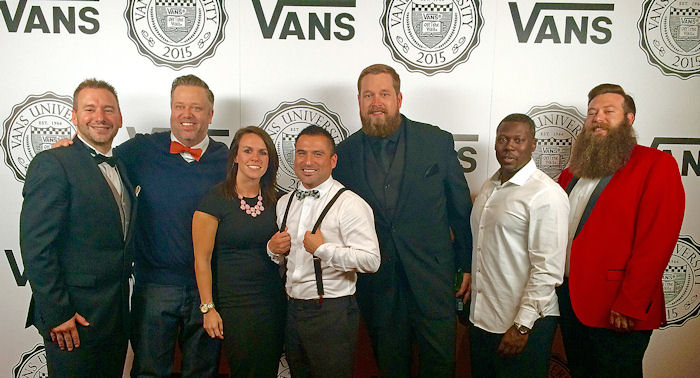 (Left to Right): Marty Andrews-Director of Loss Prevention, Dave Hargrove-Loss Prevention Coordinator, Jen Plato-Manager of Risk & Safety, Chris Lopez-RLPM, Ryan Dzwigalski-RLPM, Roderick Wilburn-RLPM, Nick Bacon-RLPM

View all the selfies here.
Send us your Group LP Selfie!

Sponsored by:


---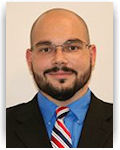 Jonathan Wilson was named Loss Prevention Manager for Parker's Convenience Stores. Convenience-store and gourmet deli retailer Parker's has hired Jonathan Wilson as a loss prevention manager. In his new position, Wilson is responsible for protecting assets at all Parker's locations though the execution of strategic safety, inventory recovery and theft reduction programs. Prior to joining Parker's, Wilson worked as a loss prevention manager at Kmart and Belk for five years. This accomplished reporting analyst and internal investigations expert earned an award for Kmart's Top New Loss Prevention Manager in 2013. Parker's, based in Savannah, Ga., currently operates 37 convenience stores across the region and employs nearly 500 individuals throughout Georgia and South Carolina.

News Brief
Sponsored by WG Security Products, Inc.



LPRC ANNOUNCEMENT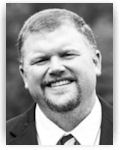 We are pleased and proud to announce that Chris Gillen, former VP of Asset Protection & Customer Service at Toys 'R' Us, has joined our team as a Senior Advisor. With over 25 years of retail loss prevention, customer service and consulting experience Chris brings a wealth of expertise and knowledge to the LPRC.

Chris will be focused on helping to strengthen the foundation of the LPRC including; driving existing and new member engagement, developing strategic and impactful research projects, and helping to better operationalize processes and programs. We are very excited to have Chris on the team and look forward to his contributions.
NYC - Low-level or non-violent crimes won't have to seek bail - keeping people out of Rikers - Shoplifter held for 3 yrs in solitary Thousands of New Yorkers accused of low-level or non-violent crimes won't face the prospect of raising cash for bail under a plan that seeks to keep such suspects out of the troubled Rikers Island jail complex. The $18 million city plan, detailed to The Associated Press ahead of the announcement on Wednesday, allows judges beginning next year to replace money-bail for about 3,000 low-risk defendants with supervision options including regular check-ins, text-message reminders and connecting them with drug or behavioral therapy. Calls for reform gained traction after the suicide last month of 22-year-old Kalief Browder. When he was 16 years old, Browder was unable to make $3,000 bail on charges he stole a backpack. He ended up being held in Rikers for three years, beaten by inmates and guards alike and held in solitary confinement before charges against him were eventually dropped.

About 10 percent of state, county and city courts currently use some such tool to decide if a defendant is too risky to be released or who qualifies for some level of supervision, according to the Laura and John Arnold Foundation, which created its own risk instrument that's used in Arizona, Kentucky and New Jersey as well as in cities such as Charlotte, Chicago, and Phoenix. yahoo.com

Credit Card Breach at a Zoo Near You
Service Systems Associates, a company that serves gift shops and eateries at zoos and cultural centers across the United States, has acknowledged a breach of its credit and debit card processing systems. Several banking industry told KrebsOnSecurity they have detected a pattern of fraud on cards that were all used at zoo gift shops operated by Denver-basd SSA. On Wednesday morning, CBS Detroit moved a story citing zoo officials there saying the SSA was investigating a breach involving point-of-sale malware. The violation occurred in the point of sale systems located in the gift shops of several of our clients," the company said in a written statement. "This means that if a guest used a credit or debit card in the gift shop at one of our partner facilities between March 23 and June 25, 2015, the information on that card may have been compromised." krebsonsecurity.com

Sears Holdings completes sale of its last asset - 235 stores - to it's separate REIT - Seritage Growth Properties The $2.7 billion Sears Holdings Corp. (SHLD) has received from completing the sale of 235 Sears and Kmart locations to a newly public REIT will buy the troubled retailer about 30 months of liquidity, but it's also the last asset the company had to sell that carried any real value. The cash is badly needed, with Sears burning through more than $1 billion a year. But while the cash will temporarily shore up the finances of a retail giant bleeding cash, it is Sears Holdings' last asset that retains any real value. If Sears Holdings were to run out of cash at this stage, nothing is left to liquidate to keep its operations afloat, according to industry observers tracking the company. tumblr.com

Manager, Corporate Security and Loss Prevention - Canadian Tire in Toronto, Ontario re-posted Support the AVP, Corporate Security & Loss Prevention in developing, implementing and maintaining CTC policies and standards for physical security aimed at safeguarding CTC's people, assets and locations. taleo.net

MasterCard Survey Reveals Americans Anxious about Personal Security but Optimistic About New Ways to Pay Americans are (perhaps understandably) feeling insecure about the security of their financial information. In fact, according to a new survey from MasterCard, a majority (77 percent) are anxious about their financial information and social security numbers being stolen or compromised. This fear runs so deep that consumers are less concerned about having their e-mail hacked (62 percent) or their home robbed (59 percent), but perhaps most shocking is that 55 percent would rather have naked pictures of themselves leaked online than have their financial information stolen. However, consumers are ready to embrace new ways to pay. With the U.S. liability shift less than three months away, Americans want to feel empowered with new payment options. businesswire.com

Luxury Brands Dip Toes in E-Commerce Waters
Louis Vuitton, Chanel and other sellers of luxury goods are improving their online offerings in response to customer demand. Online sales make up 6% of the total for luxury goods, triple the share in 2009, according to McKinsey & Co. With brands including LVMH Moët Hennessy Louis Vuitton SE LVMUY 2.91 % 's Fendi and French fashion house Chanel now experimenting with online sales, e-commerce is expected to make up 18% of luxury goods sales by 2025, Ms. Remy said. The growth is primarily fueled by luxury brands' own websites and department stores, which together made up 44% of online luxury sales in 2014, up from 36% in 2011. wsj.com

Blackstone sells AlliedBarton for $1.67B to French PE firm

Global installed base of security cameras hits 245 million security cameras in 2014

Britain unveils plans for National Living Wage increase - Facing same pressures as U.S.

June Comps Slightly Stronger Than Expected
Most retailers reporting June comparable-store sales managed to beat generally downbeat expectations, although hardly with record-setting numbers. Cowen & Co. analyst Oliver Chen noted that sales were particularly strong in softlines, which enjoyed mid- to high-single-digit increases based on strong sales of jewelry, women's apparel, housewares and related categories. wwd.com

June Same Store Sales Results
Costco comp's up 6%
Stein Mart comp's up 5.8%
L Brands comp's up 3% with sales up 3%
Fred's comp's up 1.6% with total sales up 12%
Conn's comp's up 1.1% with net sales up 11.9%
The Buckle comp's up 0.5% with net sales up 2.7%
Cato comp's flat with sales up 2%
Zumiez comp's down 3.3%

Quarterly Same Store Sales Results
Walgreens Boots Alliance Q3 Retail Pharmacy USA retail comp's up 1.6%, pharmacy comp's up 9.1% with sales up 5.3%

All the news - One place - One Source - One Time
The D&D Daily respects your time
& doesn't filter retail's reality
Report Your News!
(content subject to approval)



2015 State of Cybercrime: Enterprise fight is stuck in stall - It's always about impacting the 'C' level The year of cybercrime since our most recent US State of Cybercrime Survey has been nothing less than stunning. However, after years of effort and attention to information security, most organizations' ability to respond to cyberattacks have stalled. That fact is just one of the notable takeaways from our 2015 US State of Cybercrime Survey of more than 500 respondents including US business executives, law enforcement services, and government agencies. The number of respondents who reported being more concerned about information security risks spiked to 76%, up from 59% in the same survey one year ago. CEOs also have taken notice, with PwC's most recent Annual Global CEO Survey revealing that 87% of CEOs in the US fear that cyber attacks could disrupt economic growth.

At the top of the list is executive hierarchy and reporting structure. "The problem is, as long as security reports up through the CIO, these [security] changes may not be timely and effective," says Johnson. "Some organizations get it and move the CISO out from under the CIO, or create a dotted line reporting structure to the CEO. Others are biding their time until they suffer a breach and then they have to truly elevate the [CISO] role," Johnson adds. This year's survey revealed that 26% of respondents said their CISO makes only one security presentation to their board annually, while 28% do not make any kind of cybersecurity presentation whatsoever. csoonline.com

The 'Internet of Things' as a Security Risk
OpenDNS's Andrew Hay sees danger confronting many enterprises in the era of the "Internet of Things" as Internet-ready consumer devices, not architected for security, find their way onto corporate or government networks, often unbeknown to administrators. Creating a new attack vector: Consumer-oriented IoT devices can be manipulated to give hackers new avenues to exploit enterprise networks remotely. Keeping bad company: IoT devices could be linked to cloud services that could be controlled by untrustworthy hosts. Facilitating new vulnerabilities: Installing on enterprise networks minimally secured, relatively cheap consumer gadgets - so-called "toys in the attack" - creates new avenues for remote exploitation. govinfosecurity.com

The Benefits of Integrating Biometrics with a POS Solution Biometric integration with "Point of Sale" (POS) solution will bring much more accuracy and security by preventing employee theft, buddy punching and payroll fraud. Using biometrics for individual authentication within a POS system has proven to be the most accurate industry recognized method of identification and implementing this technology with POS solutions can eliminate the aforementioned POS system loop holes to boost accuracy and security. Integrating biometrics with a POS solution can provide an airtight inventory access control system keeps a clear audit trail for each transaction, thereby encouraging employee responsibility to act ethically and be accountable for their actions. Integrating biometrics with a POS solution to replace passwords and swipe cards will bring more accuracy and security by preventing employee theft, buddy punching, and payroll fraud. Biometric technology is now very affordable and businesses that rely on POS systems are taking advantage and experiencing tangible return on investment (ROI) after implementation. m2sys.com

PCI DSS Compliance: Whose responsibility is it anyway? The "Responsibility Matrix" is a new requirement that makes an attempt to shed light on some of the greys areas surrounding PCI DSS, but who really is responsible? Nowadays, paying for goods and services remotely is the norm and every contact centre that accepts credit and debit card payments over the telephone needs to be PCI DSS compliant. However, what many contact centres don't realise is that PCI DSS covers the entire trading environment, meaning all third-party partners and vendors that handle card data on their behalf or supply services where card data is transmitted, must also comply before full PCI DSS compliance is achieved. The buck stops with the merchant. retailfraud.com

Target putting a spotlight on how the "Internet of Things"(IoT) will transform consumers' homes and lives - Opens 'connected' home showcase Target's new showcase, dubbed "Open House" is part retail space, part lab, and part meeting venue for the connected home tech community. It opens on Friday in San Francisco's Metreon shopping center, below a CityTarget location. The 3,500-sq.-ft. space features a transparent, acrylic "house" complete with acrylic furniture and detailing. The rooms feature vignettes, including a living room and a nursery, that demonstrate how multiple connected devices can work together to create real-life solutions. chainstoreage.com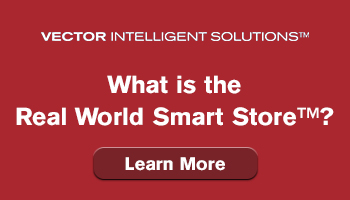 Op/Ed


Top 8 emerging risks for
today's supply chains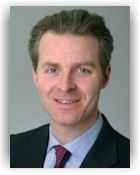 By David Shillingford
SVP, Supply Chain Solutions
Verisk Analytics

The digital consumer, the Internet of Things, climate change, aging infrastructure, fluctuating energy prices and the actions of governments are having a profound impact on supply chain risk. All the risks listed below are evolving, some in ways that may be contrary to accepted wisdom and some in ways that significantly increase risk and its complexity.

1. Cyber
Supply chains can either be a potential target of an attack or the means through which an attack is propagated. Cyber criminals are becoming savvier, and supply chains are often optimized for speed and cost - not for security. If orders can't be placed because a system is down, a disruption will occur. With a cyber attack, there's no geographic boundary as there is with a severe weather event.

A different but more present concern is the theft of intellectual property. This risk may worsen as the capital investment needed to manufacture goods is reduced by the increased availability of 3D printing.

2. Natural catastrophes
Images of recent disasters in Japan and Thailand are still fresh in peoples' minds. Yet the absence of a major catastrophe in other parts of the world doesn't mean that risks there are reduced. Climate scientists generally agree that weather patterns are becoming more extreme, not less. The good news is that many companies have learned from their own or their competitors' experiences and have strengthened business continuity plans. Some are starting to adopt a quantitative approach to risk assessment, so the cost of risk can be made part of the total cost to serve and achieve more balanced supply chain optimization.

3. Infrastructure
As aging infrastructure supports higher volumes of freight, the cracks are beginning to show. Add to this the dependency that suppliers, manufacturers and other companies have on major hubs and ports. Then consider the cyber and physical risks that a facility with old IT systems might face at sea level, and port risks can rise high on the list of concerns. In the historic tsunami of 2011, some 15 Japanese ports were located in the disaster zone, four of which were destroyed. Unlike an earthquake - which can sometimes come without warning - some risks are visible at a distance and can give companies with more flexible planning capabilities an advantage. The same advantage can be gained for uncertain events through the use of probabilistic modeling, as was demonstrated in the different ways in which companies responded to the recent slowdown in West Coast ports.

4. Workforce
It was a labor slowdown that highlighted the American economy's dependence on West Coast ports, but workforce risks exist at every point in a supply chain. The scarcity of vehicles to move goods in and out of ports gives a glimpse of the consequences from the looming truck driver shortage in the United States as regulations for drivers' hours on the road meet the reality of an aging workforce. A different but no less challenging workforce risk comes when a supplier abuses workers' rights. This can be hard to detect - and harder to control - but nevertheless damaging to the brand that comes from such a business.

Click here to see Supply Chain Risks #5-8.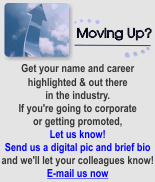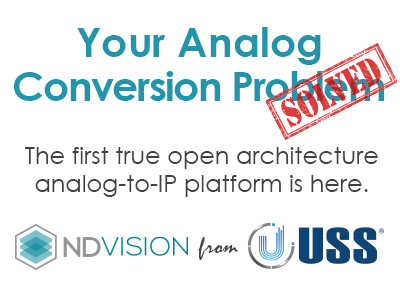 New Perspectives
on the National Retail
Security Survey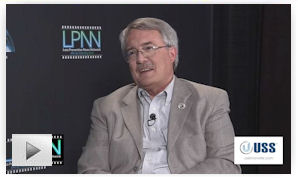 Filmed live on June 25th at NRF Protect
Dr. Richard Hollinger, criminology professor at the University of Florida and lead author of the National Retail Security Survey, sits down with LPNN for a candid discussion on the latest findings from the industry-benchmarking annual study on retail loss. According to the 2015 NRSS, inventory shrink averaged 1.38% of retail sales, or $44 billion - with shoplifting accounting for the largest portion of reported shrink, surpassing internal theft for the first time ever. Dr. Hollinger talks about the challenges of quantifying ORC, the emergence of data analytics, the possibility of body cameras on retail employees, and the surprising fact that many LP departments are reporting budget increases for the first time in years.
Solution Providers, have a video or commercial you want to publish? Contact us.

e-commerce

Sponsored by The Zellman Group
'Merchants need to anticipate fraud' - Mobile transactions pose greater risk than traditional e-commerce While mobile transactions increase, retailers do not keep up with the fraud prevention standards to deal with this high activity. Kount recently published its Mobile Payments & Fraud Survey 2015 Report, which surveyed over 1,500 payments and/or fraud professionals worldwide. Below is a Q&A with Don Bush, VP of Marketing, Kount:

What percentage of merchants is able to detect that a transaction is coming from a mobile device and how many merchants are taking the next step to track and potentially treat fraud differently between mobile and web? Looking at the sample as a whole, we are seeing that there is work to be done with mobile detection. Less than 40% (39.7%) of organizations surveyed can detect if a customer is transacting from a mobile device, and only 17% can determine the type of mobile device, showing that mobile fraud tracking is not a priority, despite the continued increase in mobile transactions and fraud. Just one-quarter (24.2%) of respondents think mobile requires specialized fraud tools, a decrease from 2013 (32.2%), which reveals mobile risk factors are still misunderstood by many businesses.

If a merchant can track whether a payment transaction is done via a mobile device or via the web, are they exposed to different fraud risks in the mobile channel compared to the traditional ecommerce? Yes. Mobile does pose a greater risk to merchants, more than double the risk versus traditional ecommerce. Mobile transactions continue to increase, but retailers are not staying up to par with fraud prevention services to deal with this increased activity.

Which methods of authentication do merchants find most or least attractive? Can biometric authentication be considered a practical solution? The top five most common tools used by merchants for fraud prevention are ID authentication (38.2%), device ID (35.7%), secure mobile payment methods (30.5%) rules engine (26.6%), and fraud scoring (24%). Biometric authentication is a practical solution, and one that is growing in use. Depending on the type, biometrics are used in forms of ID authentication, which is already the most common fraud prevention tool used by merchants. The addition of facial or fingerprint recognition can help merchants verify their customers' identities in real-time to lower fraud rates. However, fraud evolves and it has been shown that fraudsters have been able to circumvent biometric authentication. Merchants need to make sure that they are anticipating fraud before it happens with a solution that is both thorough and flexible. thepaypers.com

Ahold's grocery delivery service Peapod delivers personalized mobile experience

Alibaba invests $100M in luxury-focused e-commerce site

"Fraud is not a person - it is a dynamic grouping of statistics that deviate from the norm."
Stuart B. Levine, CFI, CFCI
CEO, The Zellman Group & Zelligent


ORC News
Sponsored by Security Resources
Houston Police Operation: "Can You Hear Me Now?" - 26 busted in Cell Phone Robbery Ring Investigators say they've busted a big cell phone theft ring that has ties to the Crips gang. Twenty-four adults and two juveniles are charged in connection with 20 armed robberies since September of 2014, according to Harris County Sheriff Ron Hickman. They call themselves "ABM" or All 'Bout the Money. Investigators say they targeted cell phone stores in Harris County and often threatened to kill employees and customers. One of the robbers allegedly shot a Houston Police officer. They sold the stolen phones to a buyer who shipped them overseas. The crime ring is also connected to two FedEx truck robberies last September, Hickman said. Ringleader Terrance Edwards, 24, would recruit young men from the East End to join his team, HCSO investigators say. They were paid $1,000 for each robbery. Charges against the suspects range from aggravated robbery, engaging in organized criminal activity and aggravated sexual assault on a peace officer. The arrests come after a joint investigation called "Operation: Can You Hear Me Now?" by the HCSO, HPD and the Harris County District Attorney's Office. They broke the case open after some of the early suspects arrested started naming names. khou.com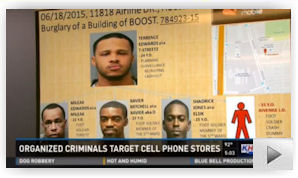 San Antonio Police bust $500,000 ORC/Fencing Operation After a two month long investigation there's been an arrest in a massive theft ring. Undercover officers from several agencies recovered merchandise from a home on the city's north-east side and a nearby flea market. For the better part of the day undercover officers removed and sealed boxes full of what they describe as stolen items from this north east side home. It was an estimated $250,000 worth of stuff. It took a large moving van to haul it all away. Everything from flat screen televisions, and other electronics; to bicycles and basketballs, perfume and cologne. Neighbors were shocked because police arrested 38-year old James Cross in connection with a theft ring. "In fact we believe he was the leader in a very large scale fencing operation," SAPD Spokesman Douglas Greene said. Detectives believe Cross had thieves throughout the city working for him; stealing from various retail stores like Macy's and Wal-mart. Cross is accused of paying them to bring stolen goods to his home, later to be sold online, or at the Eisenhauer Flea Market. foxsanantonio.com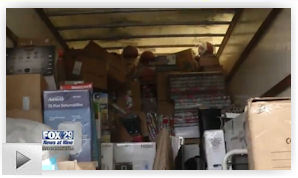 Jonesboro, AR Couple arrested for stealing from 8 different stores A Region 8 couple is charged with shoplifting after police said they stole clothes and electronics from several different stores in Jonesboro. The JPD officers could not find the suspects' car after they left the parking lot, but Arkansas State Police pulled them over on Highway 63 in Bay. Police said they found several bags of clothing, shoes and Beats by Dre headphones in the car's trunk. Stolen items were returned to Rack Room Shoes, TJ Maxx, Best Buy, Hollister, American Eagle, Express, Chico's and Dillard's. The stolen items totaled about $2,775. wmcactionnews5.com

Deputies looking for 'Organized Crime' gang - several people stealing credit card info - buying gift cards & merchandise in Houston Deputies said they believes the thieves are engaging in organized crime. We believe there are suspects working together to obtain information and then using it in other areas," said Sgt. David Schultz in a news release. According to Fort Bend County Crime Stoppers, the thieves collect the information to make fake credit cards and then use the credit cards for purchases. The Fraud-Financial Crimes Unit is working on several cases where information was stolen from Fort Bend County residents and then used in the Houston area. click2houston.com
Boynton Beach, FL man steals $1700 in cellphone cases from AT&T store; also hit Verizon just blocks away The staff helped other customers as Ash stayed in the phone-accessory section looking at phone cases. As Ash left, an employee noticed him leaving the store holding a large brown bag, an inventory check found 12 Mophie-brand cellphone cases and five iPhone cases, whose total value was $1,700, were missing. The manager reported the theft to police, who said the Verizon store about a half-mile away had a similar incident where a man with the same description. Police checked a pawn database and found some of the stolen cases were pawned at a Boca Raton pawn shop about 30 minutes after the AT&T store theft. sun-sentinel.com

2 arrested in Denham Springs, LA for Organizing Retail Theft Ring Denham Springs Detectives have arrested a man and a woman in connection with an organized retail theft ring. According to detectives, Charles Lee and Wanda Gail Robinson were arrested after a five month long investigation into the retail theft ring. Detectives say Robinson enlisted the help of various people to steal alcohol and party supplies for a party that was planned for July 25. When a search warrant was conducted on Robinson and Lee's home, detectives found approximately $6000 worth of property along with seven firearms, one of which was a stolen rifle and a shotgun with a 13 inch barrel. Lee and Robinson were both arrested and booked into the Livingston Parish Detention Center where they were both charged with felony possession of stolen things, organized retail theft, possession of a stolen firearm and possession of a shotgun with less than a 16 inch barrel. kplctv.com

Do you have an ORC case to share?
Share your ORC news and help the industry grow

Retail Crime News

Man Fatally Shot inside 99-Cent Store in the Bronx A man was fatally shot inside a 99-cent store in the Bronx Wednesday morning. The incident happened at Rich 99 Cents and Up on Broadway around 9:30 a.m. The victim, identified as 22-year old Steven Maldonado of the Bronx, was shot once in the chest inside the store. 7online.com

Razor Blade Hidden in Towels at Hawthorne, CA Target Store A Hawthorne, CA woman says she was cut by a razor blade while searching through a pile of kitchen towels at Target. It allegedly happened at the Target store on 120th Street in Hawthorne, near Crenshaw Boulevard, on July 3. Danielle Herrera says she was shopping for new things for her apartment when she kneeled down to search through a pile of kitchen towels that appeared unorganized. Herrera, a UCLA student said "I left a good puddle of blood before I was able to get any help," she said. "Three Target employees passed by without knowing what to do before an actual customer, who thank God happened to be an EMT." nbclosangeles.com

Dollar General Armed Robbers lie to 911 Operator in Collegedale, TN The Armed Robber forced the manager to take him to the safe. "He pulled a gun and told her that he needed her to open the safe," Allen added, "and if she did not open the safe there would be a murder." The female of the duo enacted the second part of their plan. She used the clerk's cell phone to place a call to Hamilton County 9-1-1, reporting a fake crime at a different location. The bluff was an attempt to prolong the Collegedale police response time to the Dollar General by getting them to muster somewhere else. wrcbtv.com

Ashwaubenon, WI Robber hits Second Jewelry store in 10 days A man stole rings from an Oneida Street jeweler Wednesday in the village's second grab-and-run jewelry robbery in the past 10 days. The robber stole two rings from D&M Jewelers about 1:30 p.m. after asking to view some merchandise. Authorities believe the same man robbed the Bay Park Square Zales store of diamond earrings on June 29. greenbaypressgazette.com

FBI searches home of Omaha woman accused of travel-voucher scam FBI agents served a search warrant Wednesday on a home occupied by the Omaha woman accused of operating a travel-voucher scheme in at least 38 states, including Nebraska and Iowa. Wednesday's search warrant is part of an ongoing investigation by multiple law enforcement agencies and the Nebraska Department of Labor into the activities of 30-year-old Patricia Urbanovsky, owner of Creative Creations. Urbanovsky was charged late last month by the Douglas County Attorney's Office with three felony counts of theft for allegedly defrauding three former employees out of $141,000. The Better Business Bureau in Omaha has received more than 1,500 complaints from individuals around the United States who claim they were bilked by the Omaha event-planning firm. Alleged losses associated with those complaints total more than $1.3 million. omaha.com

Fake Viagra, Cialis pills seized during undercover bust; possible ties to terrorists Ali Said Khdeir, 33, of Memphis, was arrested during an undercover sting by the Mississippi Attorney General's Office. Khdeir is charged with selling counterfeit goods and possession with the intent to sell the items, authorities said. Khdeir is accused of distributing the bogus drugs and fake NFL hats to a store in Kosciusko, investigators said. "Recently, over the last few months, we've seized over $250,000 in cash, which the proceeds were from the sale of counterfeit items. This is of a national concern when we see these kinds of operations moving around in Mississippi," Hood said. "We have actually tracked them back to Middle Eastern countries where there were terrorist activities, and that's the way they fund these operations." wapt.com

Mississippi Attorney General's Office cracking down on Counterfeit merchandise The sale of counterfeit goods is now a major target for investigators at the Attorney General's office. Attorney General Jim Hood says it is big business in Mississippi. This follows the arrest of Ali Said Khdeir in Kosciusko. He's charged with supplying counterfeit Viagra, Cialis, and NFL hats to a convenience store. Investigators also confiscated cash. msnewsnow.com

UK: 71-year-old man caught with watches from $1 Million Smash-and-Grab case Pensioner Yair Cohen, from Walnut Court, Woodmill Road, Upper Clapton, was convicted last Friday for his part in the crime, which saw thieves dressed in burkas escape with more than £1million worth of watches from the shop in Oxford Street. Reece Dunford, 31, of Osprey Road, Waltham Abbey, the 'go-to' man for handling high-value goods stolen during smash and grabs, had enlisted Cohen to sell on the watches, which he had bought at a discount. Both were arrested by Met Flying Squad detectives just hours after another smash and grab robbery coordinated by Dunford, which took place at Mappin and Webb in Fenchurch Street, in the City, last April 28. Dunford handpicked a team of robbers, conscious that police had recent success in arresting smash-and-grab gangs. hackneygazette.co.uk

Romanian Gypsies skimming gang ID'ed hitting Albany ATM's - traveling across the nation - 14 yr old busted

Wilmette, ILL., police bust three with over 50 re-encoded credit cards used to purchase Visa gift cards at Bed Bath & Beyond

Albany, OR Police ID group in ATM Skimming Scam

Tyler, TX Retailers alarmed over Smash and Grabs

Another Attempted Robbery; authorities say string is up to 14 cases in Ocala, FL

Wal-Mart employee faces 14 theft charges in Rome, GA


Robberies and Burglaries
● AT&T - Daly City, CA - Robbery
● Boost Mobile - Mint Hill, SC - Burglary
● Circle K - Glendale, AZ - Shooting
● Class 3 Weapons - Houston, TX - Burglary / killed by owner
● Cricket Wireless - Fontana, CA - Armed Robbery
● CVS - Wilmington, NC - Armed Robbery/Stabbing
● Dollar General - Sylacauga, AL - Armed Robbery
● Dollar General - Ocala, FL - Robbery
● Dollar General - Waco, TX - Armed Robbery
● Dollar General - Collegedale, TN - Armed Robbery
● Family Dollar - Tangipahoa Parish, LA - Armed Robbery/Clerk held hostage
● Family Dollar - Sunbury, PA - Armed Robbery
● Foot Locker (Kids) - Gary, IN - Armed Robbery
● Little General - Beckley, WV - Robbery
● Olivo's Market - Rockford, IL - Robbery
● Papa Johns - Germantown, OH - Armed Robbery
● People's Drug - Escanaba, MI - Armed Robbery
● Rite Aid - Lexington, KY - Armed Robbery
● T-Mobile - Houston, TX - Robbery
● Verizon - Willcox, AZ - Armed Robbery
● Wireless Gadgets - Culver City, CA - Armed Robbery
● 7-Eleven - Lubbock, TX - Robbery
● 7-Eleven - Lodi, NJ - Armed Robbery

Featured Job Listings
Sponsored by NuTech National
Feature Your Job Here For 30 Days -
70% Aren't On the Boards
Director Fraud & ORC
Lowe's
Mooresville, NC
Lowe's
VP of Security
Comcast
Philadelphia, PA
Comcast
Senior Dir Safety/Food Safety/Hazmat
Sears
Hoffman Estates, IL
Sears Holdings Corp
Territory LP Dir.
Burlington Stores
Los Angeles, CA
Burlington Stores
Director of LP
SUPERVALU
Bowie, MD
SUPERVALU
LP Director
Goodwill Industries of the Chesapeake, Inc
Baltimore, MD
Goodwill Industries of the Chesapeake, Inc
Dir. of Security/LP
Estee Lauder
Los Angeles, CA
Estee Lauder
Director of LP
A'gaci
San Antonio, TX
A'gaci
Director of LP
Lane Bryant
Columbus, OH
LinkedIn
Director of LP
PacSun
Anaheim, CA
PacSun
VP Supply Chain, LP & Safety
Ross Stores
Ft. Mill, SC
Ross Stores
Dir, Pharmacy LP
Rite Aid
Camp Hill, PA
Rite Aid
LP Corporate Sr Mgr
JC Penney
Dallas, TX
JC Penney
Corporate LP Mgr
St. John Knits
Irvine, CA
St. John Knits
Mgr, Corp Security & LP
Canadian Tire
Oakville, ON
Canadian TireRegional LP Mgr
Victoria's Secret
Los Angeles, CA
L Brands
Market ORC Investigator
Victoria's Secret
San Francisco, CA
L Brands
District LP Mgr
Dick's Sporting Goods
Phoenix, AZ
Dick's Sporting Goods
LP Mgr
Dick's Sporting Goods
Wheaton, MD
Dick's Sporting Goods
Regional LP Mgr
Family Dollar
Milwaukee, WI
Family Dollar
Multi Unit LP Mgr
The Great Atlantic & Pacific Tea Co.
New York City
The Great Atlantic & Pacific Tea Co.
Implementation Expert/Project Mgr
LP Software
Worth, IL
LP Software
Sales Representative
NuTech National
Maitland, FL
NuTech National

Limited Time Only - Post Your Multi-Unit LP jobs for FREE - Learn More Here

Daily Job Alerts


Appearing One Day Only
View our Internet Jobs Archives here
AP Manager
Home Depot
Missoula, MT
Home Depot
Dept Mgr LP & Safety
Lowe's
Fayetteville, AR
Lowe's
Dept Mgr LP & Safety
Lowe's
Sterling, VA
Lowe's
Dept Mgr LP & Safety
Lowe's
Lyon Twp., MI
Lowe's
Dept Mgr LP & Safety
Lowe's
Scarborough, ME
Lowe's
Dept Mgr LP & Safety
Lowe's
Jefferson City, MO
Lowe's
AP Team Leader
Target
Superior, CO
Target
ETL Assets Protection
Target
Salem, NH
Target
AP Manager in Training
Walmart
East Stroudsburg, PA
Wal-Mart
AP Manager in Training
Walmart
Harvard, IL
Wal-Mart
AP Manager in Training
Walmart
East Dundee, IL
Wal-Mart
AP Manager in Training
Walmart
Milwaukee, WI
Wal-Mart
AP Manager in Training
Walmart
Portland, TX
Wal-Mart
AP Manager in Training
Walmart
Sacramento, CA
Wal-Mart
AP Manager in Training
Walmart
Shippensburg, PA
Wal-Mart
LP Manager
CVS Health
Arlington, VA
CVS Health
LP Supervisor
Burlington Coat Factory
West Nyack, NY
Burlington Coat Factory
LP Supervisor
Belk
Blythewood, SC
Belk
LP Manager
Sears
Pasadena, TX
Sears Holdings Corp
LP Manager
Sears
Winston-Salem, NC
Sears Holdings Corp
LP Manager
Kmart
Kapolei, HI
Sears Holdings Corp
LP Manager Hrly
Kmart
Salem, VA
Sears Holdings Corp
LP Manager in Training
Sears
Danbury, CT
Sears Holdings Corp



Home of the Industry's Original
On the Move

Jonathan Wilson was named Loss Prevention Manager for Parker's Convenience Stores.

Post Your New Job or Promotion!
See all the Industry Movement


Your Career
Sponsor this section of the Daily
5 Qualities that Every Good Boss Should Have The top five favorite responses from Fast Company's Facebook question: "What do you think makes a really good boss?" are in! See what qualities everyone, not just leaders, thinks a good boss should have! (Jump in with the crowd )

Take these Leadership Skills From the Boxing Ring From the boxing ring to your workspace, follow these five leadership lessons from this author's trainer. It's more than just building your muscles, use these skills as a leader and watch yourself transform. (Be ready for your next move)

Leadership Challenge: How Lovable Are You? Being a lovable and warm leader could get you farther with your employees than being strong or boasting your credentials. How can you become a lovable leader, but still lead effectively? (Being disliked won't get you very far)

4 Simple Ways to Make Your Employees Feel Valued Your staff needs to feel appreciated and noticed, in order to create that type of environment, you should follow these simple guidelines. It could make the difference in someone staying! (Give them a challenge)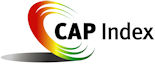 Tip of the Day
Sponsored by Vector Security
Selecting the companies you want to work for is harder than you think. It may not be the obvious list when you take into consideration geography, organizational structure, and success of the retailer, growth plans and growth opportunities for your own career. Do some research on each company and open your mind to the small companies. They have just as many opportunities as the rest. They're harder to get in and communicate with, but if it's done right, you may be surprised. One executive years ago sent a letter to a company president who didn't have an LP program and made some bold commitments. He went on to build a very successful LP program there. Be aggressive!

Just a Thought,
Gus





Upcoming Events
---
Recruiting?
Get your job e-mailed to everyone... everyday
Post on our Featured Jobs Board!
Reach your target audience in 2015 every day!
Request our 2015 Media Kit
update account / change e-mail
unsubscribe FEEDBACK
www.downing-downing.com

Advertise With The D&D Daily




36615 Vine Street, Suite 103
Willoughby, OH 44094
440.942.0671
copyright 2009-2019
all rights reserved globally