The D&D Daily Mobile Edition
July 13,

2015



The LP Industry's #1 News Source - Informing, Educating and Instilling a sense of community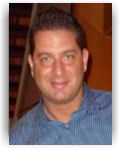 Chris Nichols was named Interim EVP of Stores/VP Loss Prevention, Safety & Risk Management for National Stores, Inc. Chris is Vice President of Loss Prevention for National Stores Inc. and had been the Director of Loss Prevention prior to that. Other LP positions he has held include Regional LP Director for Sears Holdings Corp., District LP Manager for Gap Inc./Old Navy, Regional LP Manager for Limited Too and Sr. Regional LP Investigator for KB Toys. Chris has worked in the LP industry for over 13 years. Congratulations, Chris!


Doug Newsome, CFI was named Vice President of Support Services for Goodwill Industries of Upstate/Midlands South Carolina. In this new role Doug will be providing executive leadership in the areas of Risk Management, Information Technology, Maintenance, Custodial Services, Grounds Maintenance Services, Sub-Assembly Services, Loss Prevention, and SCVIA. He was previously the Vice President of Loss Prevention & Technology for the retailer and has been with Goodwill for over seven years. He has also held loss prevention leadership roles for Jo-Ann Stores as Regional Loss Prevention Manager, CompUSA as Divisional Director of Loss Prevention, and Dollar General as Regional Asset Protection Manager. Doug earned his Bachelors of Science degree in Justice Studies from Georgia Southern University and is currently pursuing his Masters of Business Administration from the University of Phoenix. Congratulations Doug!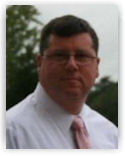 Craig M. Gage was named Director of Loss Prevention for Brown's Super Shoes (ShopRite). Craig will be directing all aspects of Safety, Risk Management and Loss Prevention in his new role. He was previously the District Loss Prevention Manager for Sears Holdings Corporation. He has also held other loss prevention leadership roles for such retailers as Amazon as Senior Manager of Safety, Home Depot as Regional LP Manager, and Target as District AP Team Leader. Craig earned his Bachelors of Science degree in Security Management from St. John's University.


NEW Group LP Selfie




Voted "Best Airport Retailer"
for 20 consecutive years!


Paradies Loss Prevention/Safety Team


"Trust-Respect-Integrity-First Class"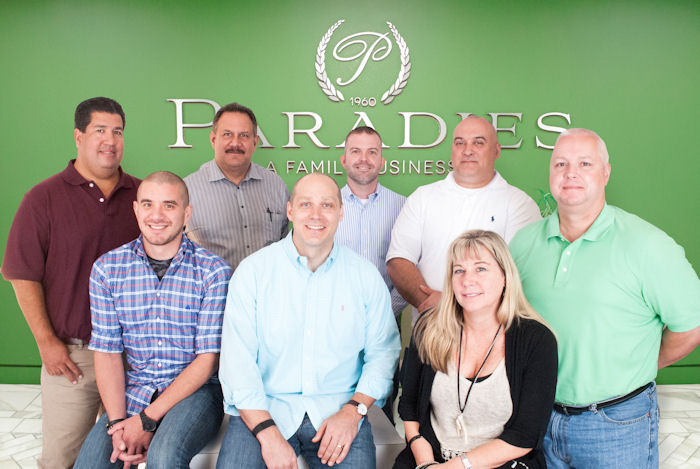 Front Row: Marcos Lozano, Loss Prevention/Safety Manager-Atlanta; Chris Rathgeb, Senior Director Loss Prevention/Safety; Annette Barry, East Regional Director Loss Prevention/Safety

Back Row: Doug Martinez, West Regional Director Loss Prevention/Safety; Martin Davis, East District Manager Loss Prevention/Safety; Eric Tullis, West District Manager Loss Prevention/Safety; Mike Saphos, Shrink Control Manager; Billy Childers, Loss Prevention/Safety Operations Manager

View all the selfies here.
Send us your Group LP Selfie!

Sponsored by:


---

News Brief
Sponsored by WG Security Products, Inc.
Disney World hit with security worker lawsuits - discrimination - racial profiling Walt Disney World is fighting two discrimination lawsuits from security workers, and several other employees in that division have made similar complaints during the last few years. Disney World has more than 1,000 security workers who watch over guests throughout the resort. Six former and current workers filed lawsuits in Orange Circuit Court from 2011 to 2014 saying they were harassed and unfairly targeted based on race, religion and national origin. A jury ruled against one plaintiff and three lawsuits were voluntarily dismissed by the plaintiffs.

Disney has denied the workers' claims. "We have a rigorous process in place to thoroughly and independently review any and all workplace issues," spokeswoman Kim Prunty said in an emailed statement. "These lawsuits are baseless and without merit."

Camelia Joseph has a trial set for this summer. A black Haitian woman who works at Disney as a security guard, Joseph says in her lawsuit she applied for a job in 2010 as an emergency coordinator but the position went to a white man with less experience and education. Her lawsuit alleges that after she complained to the Equal Employment Opportunity Commission, she was reprimanded and "subjected to intense scrutiny on the job." After I filed against the company with the EEOC, everything turned upside down," said Joseph, who has started an online fundraiser for her legal bills.

Another suit is pending from Nabil Boromi, a plain clothes operative who was fired in 2013 for "using electronic devices" while monitoring security cameras. Boromi, who is Moroccan and Muslim, alleges in his lawsuit he was subjected to a higher standard than other workers, who were not fired even though they engaged in similar behavior.

Boromi says in his lawsuit he "complained about Arabic patrons being treated with greater suspicion whenever they entered the park" and that officers were instructed to watch black customers "because they 'committed a lot of retail thefts.'" Disney has denied those accusations in court documents. orlandosentinel.com

Criminal Records Haunt Hiring Initiative
Employers face growing pressure to give the tens of millions of Americans with criminal records a chance to compete for jobs, with a skein of local and state laws aimed at barring the exclusion of ex-offenders from the hiring process.

But such efforts have run into a bedrock underwriting principle that still guides business insurers: Someone who has been dishonest in the past is more likely to be dishonest in the future—and expose a company to loss—than someone who hasn't.

The unseen hand of commercial insurers influences businesses' hiring decisions and gives employers a justification for maintaining broad prohibitions on hiring people with criminal records, employers and advocates for ex-offenders say.

A growing body of research has challenged the notion that ex-offenders are an indefinite liability to employers. In a widely cited 2009 study, professors Alfred Blumstein of Carnegie Mellon University and Kiminori Nakamura of the University of Maryland found that after 10 to 13 years, ex-offenders pose no greater risk of committing another crime than a person without a criminal record.

An employee is typically excluded from standard insurance policy against fraud, theft, embezzlement and other crimes—known as a fidelity bond—as soon as the employer discovers that he or she has committed a dishonest act, whether recently or in the past. Federal and case law has defined such acts as comprising larceny, theft, embezzlement, forgery, misappropriation and related crimes.

Since 1998, at least 17 states and more than 100 cities and counties have adopted limits on employment background checks, allowing ex-offenders to compete on equal terms with others in the initial hiring phase, according to the National Employment Law Project, a group that advocates for such policies. Some bar questions about a criminal history from employment applications, known as "ban the box" policies in reference to the box on some applications that job seekers must check if they have been convicted of a felony. The New York City Council banned such inquiries from job applications in June.

The U.S. Equal Opportunity Commission has put employers on notice, however, that categorical rejections of applicants with a criminal record could violate federal employment-discrimination laws. A company policy that says "'We don't hire felons' is pretty much like saying, 'Sue me,'" wsj.com

Walmart lays off 1,000 at HQ - 200 Vice President's, hosts anti-Prime Day Sources close to Walmart (NYSE:WMT) and its Sam's Club brand reported that 1,000 jobs will be cut at corporate headquarters by Nov. 1, including up to 200 vice presidents. In addition, the big-box retailer announced the release of 2,000 online discounts to rival Amazon's Prime Day on July 15.

Walmart has not confirmed or denied the layoffs, The City Wire reported. This is the second round of corporate layoffs this year after 50 employees were let go in February. The paring down of corporate employees aligns with U.S. CEO Greg Foran's plan to restructure the company and give some of the power back to lower-level store managers. In addition, the cuts will help support the retailer's announcement to increase hourly wages. fierceretail.com

3 Reasons Costco Has Membership Fees - Loyalty - Reducing Shrinkage - Income Stream - They've never built a formal LP model Costco has found a way to deter theft in its stores: charge people to shop. It's unlikely that shoplifters will spend $55 a year for the opportunity to steal. Costco notes, in its 2014 financial report, that the company's theft rate is "well below those of typical discount operations" and credits it to membership fees. Editor's Note: For years the industry has wondered why Costco never built a traditional LP model and they always responded by saying they rely on their store management teams to keep shrink down. But here for the first time they actually state it in their 2014 annual report. They've also been reported to say they don't really sell anything shoplifters want and those things they do are locked up. investopedia.com

Tory Burch Counterfeiters Ordered To Pay $41M In TM Row A New York federal judge on Friday issued a $41 million final judgment and permanent injunction in a trademark infringement suit brought by Tory Burch LLC accusing a jewelry maker of selling counterfeit goods with a cross logo that was confusingly similar to the Tory Burch TT logo. Youngran Kim and her company Lin & J International Inc. to pay $38.9 million in damages, attorneys' fees of $2.3 million and costs of the action to be determined later, along with interest for the aforementioned until full payment is made, according to court documents. law360.com

Blame ID Thief, Not CVS Or Giant For Drug Fraud
A Pennsylvania magistrate judge on Thursday recommended the court dismiss a customer's putative class action alleging Giant Eagle Inc. and CVS Caremark Corp. failed to take proper precautions to stop an unnamed perpetrator from filling fraudulent prescriptions in his name. The judge said most of the allegations, such as identity theft, would be proper against the perpetrator and that the companies are only involved as third parties. law360.com

Macy's Settles Class Action Over Customer Info Collection when paying Macy's Inc. has reached a settlement in a proposed class action accusing the company of illegally gathering customer data during credit card transactions, according to an order dismissing the case filed in California federal court Friday. The plaintiffs alleged that Macy's employees requested ID and a telephone number after they provided their credit cards to pay for their purchases, and claimed that they were falsely led to believe that they were required to comply with the request. law360.com

Starbucks-led coalition commits to hiring 100,000 disconnected youth Schultz, who pledged this year to hire 10,000 such youth by the end of 2018, is being joined by top executives from 16 companies who will look to hire young people for apprenticeships, internships and part-time or full-time jobs. In addition to the Seattle-based Starbucks, Alaska Airlines, Cintas, CVS Health, Hilton Worldwide, HMSHost, JCPenney, JPMorgan Chase, Lyft, Macy's, Microsoft, Porch.com, Potbelly Sandwich Shop, Taco Bell, Target, Walgreens and Walmart have signed on. The coalition is looking to recruit more companies to join the push. usatoday.com

J. Crew Launching New Division - lower-priced J. Crew Mercantile J. Crew Mercantile will be an upstart in an already mature field of outlet and off-price retail players such as TJ Maxx, Ross Stores, Saks Off 5th and Nordstrom Rack, which have all been performing well and continuing to grow their store counts. wwd.com

Active shooter' training was held Sunday night at Buffalo's Eastern Hills Mall

Macy's to close downtown Pittsburgh - 170 jobs lost

Wal-Mart takes the fight to Amazon's July 15th Prime Day - reduces free shipping to $35 purchase & promising "atomic deals"

Rent-A-Center, Inc. Sells Stores in Canada

Last week's most popular news article --
Walmart planning massive $200M distribution center in Polk County
All the news - One place - One Source - One Time
The D&D Daily respects your time
& doesn't filter retail's reality

Report Your News!
(content subject to approval)



Walmart Canada looks into possible credit card data breach - Another Third Party Exposure Hit Walmart Canada is investigating a potential breach of customer credit card data after one of its websites operated by a third party was compromised. "We were recently informed of a potential compromise of customer credit card data involving Walmart Canada's Photocentre website, www.walmartcanadaphotocentre.ca, which is operated by a third-party," said Alex Roberton, director of corporate affairs and social media at Walmart Canada. "We recommend Walmart Canada's Online Photocentre customers monitor their card transactions closely and immediately alert their financial institution about any unauthorized charges."

Walmart said it has "no reason to believe" its Walmart.ca and Walmart.com destinations or its in-store transactions have been affected. theglobeandmail.com

Hershey Entertainment & Resorts Co attractions data breach - credit cards at risk Anyone who used a credit card at Hershey Entertainment & Resorts Co. attractions from mid February to early June could have stood a chance of having their card compromised, the company announced on Friday. In late June, Hershey Entertainment confirmed that a data breach might have occurred, which could have put customers who used credit cards for purchases at risk. The company had not previously released a time frame for when the breach might have occurred, however. It's possible visitors of Hersheypark, the Hotel Hershey, Hersheypark Stadium and the company's other area attractions had their credit card information exposed between Feb. 14 and June 2. Those who used their cards to make purchases from the company after May 9 were the least likely to be affected by the possible breach, the company said. pennlive.com

Why organizations fight data breaches differently In the wake of recent high-profile security breaches at retail stores such as Target and Neiman Marcus, a new study from the University of Texas at Dallas seeks to determine why differences exist in the level of information security control resources among organizations. Protecting information initially was viewed as a technology-related problem, he said, and was solved by investing in technology-based solutions. "But over the years, it has become clear that technology-based solutions are not foolproof or sufficient," In light of this observation, we were interested in identifying a coherent set of organizational resources for information security controls that organizations should invest in to protect their information assets. The study found that organizations should invest in three distinct resources to better protect their information: security technologies, qualified information security personnel and security awareness of organizational users. Because organizations perceive security risks differently, they invest in information security controls at different levels. The researchers also examined the drivers of these investments. "We found that coercive pressures — stemming from business partners or industry and government regulations — and normative pressures, rooted in information security practices of partners, as well as the firm's exposure to security best practices through professional organizations, trade shows, conferences and security publications, largely impact the firms' investments in security control resources," Cavusoglu said. Cavusoglu said the study shows that information security is not solely about technology and that to ward off security threats, organizations should invest in both technology-based solutions and knowledge-based assets. homelandsecuritynewswire.com

CFPB Urges Privacy Considerations In Faster Payments Push The U.S. consumer finance watchdog on Thursday said that developers should take into account privacy, anti-fraud measures and error resolution as they work to create a new, faster payments infrastructure. The Consumer Financial Protection Bureau released its "guiding principles" for a faster payments system, highlighting nine areas that the financial industry and the Federal Reserve should take into account as they develop new systems for transferring money between parties that would replace current methods. law360.com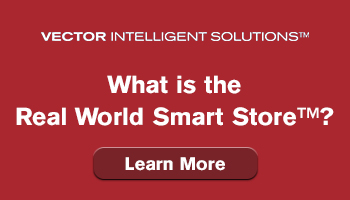 Vendor Spotlight

RFID in Retail - 2015 Planning Guide
This 2015 update to the RFID Planning Guide guide details specific considerations for RFID Retail Deployments, including Omnichannel Operations, Loss Prevention, Tag Selection, and success factors for Chain-Wide Implementation. Read more here.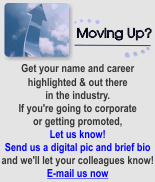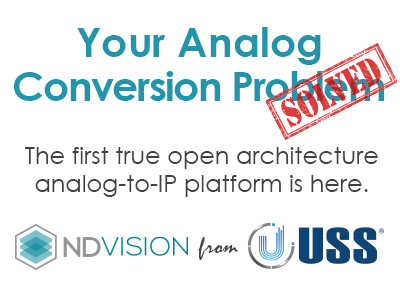 "Live in Long Beach"
at NRF Protect 2015
Opening Comments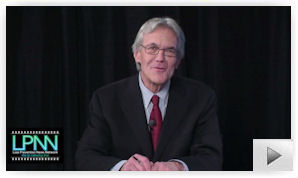 Gus Downing

, Publisher and Editor of the D&D Daily, kicks off our "Live in Long Beach" broadcast - filmed live on June 25th at the NRF Protect Conference & Expo in Long Beach, CA. Gus provides an introduction to the day's program, featuring industry leaders, retailers and solution providers talking about the hot topics in LP. From video analytics, to civil unrest, workplace violence, leadership development, the National Retail Security Survey results, Law Enforcement Collaboration, and ORC, these interviews feature valuable information designed to help you and your career.

Stay tuned to the Daily in the coming weeks and months as we re-broadcast each episode in order, including all the MC fun in between!



---
LPNN's dynamic duo takes the mic once again for another D&D Daily LIVE broadcast! MCs Joe LaRocca, VP & Senior Advisor, Loss Prevention, RetaiLPartners, and Amber Bradley, Owner & Brand Strategist, Calibration, LLC, are back for more off-the-cuff, unfiltered fun, taking viewers along the ride for our six-hour nonstop broadcast. Joe and Amber preview what's to come from "Live in Long Beach" at NRF Protect 2015.
Solution Providers, have a video or commercial you want to publish? Contact us.

e-commerce

Sponsored by The Zellman Group
Cash Reigns Supreme For Cybercriminals
Cash may be losing its place as a go-to payment method for consumers, but according to the European Union's law enforcement agency Europol, cybercriminals are revitalizing the use of cash as a preferred method to launder the proceeds of their crimes. In a strategic report titled "Why Is Cash Still King?" the agency examines how money laundering methods have remained tremendously traditional despite the rise of cybercrime and the rapidly changing face of misconduct. "The use of cash by criminals remains one of the most significant barriers to successful investigations and prosecution," Europol Director Rob Wainwright said in a company release. According to Europol, almost all crime types make use of cash to facilitate money laundering in some way, but with the rise of new technologies like virtual currencies, cash is now being used to mask the criminal origins of proceeds. Suspicious physical cash movements have become a main trigger for fraudulent transaction reports amongst financial institutions across the EU, making up more than 30 percent of total reports, Europol confirmed. But connecting cash to criminal activities remains a significant challenge for the law enforcement agency. pymnts.com

Search results could send Amazon to trial
Amazon.com Inc. must face a trademark-infringement suit by watchmaker Multi Time Machine Inc., which claims the online retailer's search results can lead to confusion for consumers. A 2-1 decision by the federal appeals court in Pasadena, Calif., reversed a lower court ruling that threw out Multi Time Machine's lawsuit, according to a court filing last week. The appeals court said "a jury could find that Amazon had created a likelihood of confusion" because a search for MTM's Special Ops watches will return a web page displaying the trademarked name - but only with similar products made by competitors. internetretailer.com

Grocery retail reaching 'a digital tipping point' - Some brands already claiming 20-50% of sales are from online purchases The report, "The State of Online Grocery Retail in Europe 2015", profiles online shopping habits in the four most developed European e-commerce markets: The Netherlands, UK, France and Germany, as well as the United States, the world's biggest online grocery market. "The grocery industry is reaching a digital tipping point, with much of its growth expected to come from online," it said. "In fact, some FMCG (fast moving consumer goods) brands are already claiming 20-50% of sales from online purchases." It suggested that expanding product ranges, new technologies, increased efficiencies and consumer preference for convenience are the most important driving factors, but a shortage of home delivery options in some markets may challenge its growth in the longer term. foodnavigator.com

Overstock.com expands fresh food delivery

Gap pairs with Virgin to deliver outfits to travelers' hotel rooms

The Container Store's Q1 online sales up 32%, but total sales shrink

"Fraud is not a person - it is a dynamic grouping of statistics that deviate from the norm."
Stuart B. Levine, CFI, CFCI
CEO, The Zellman Group & Zelligent


ORC News
Sponsored by Security Resources



Retail LP and Federal Law Enforcement step up the fight against Organized Retail Crime

A powerful new alliance connecting retail Loss Prevention Investigators and Federal Law Enforcement goes live this September. Join us at the conferences below to learn details associated with the industry group.

The Retail Organized Crime Coalition Industry Group (ROCC) sponsored by The International Association of Financial Crimes Investigators (IAFCI) is a venue for training, current trends and case referral to Federal Agencies including the United States Secret Service and the Federal Bureau of Investigation. It is chaired by Glenn Justus, Senior Corporate Investigator at Barnes & Noble. Vice Chairs and advisors include:

Shane Hunter - Director of Global Investigations Wal-Mart, Tony Sheppard – National Manager ORC Unit CVS Health, Stuart Tryon – Special Agent in Charge of Criminal Investigations USSS, Bryan Smith – Unit Chief Financial Fraud FBI, Jeff Fulmer – VP of LP Barnes & Noble, Scott Sanford – Director of Investigations Barnes & Noble.

Glenn will host the launch of the group on September 1st at the forthcoming IAFCI conference being held at the Hyatt Regency Minneapolis, MN. He will be joined by IAFCI President Sam Guttman and a panel of partners from Loss Prevention, the USSS and the FBI who will speak to conference delegates and answer their questions. The panel will also be speaking at Retail Fraud New York and the IAFCI Carolinas Chapter Conference (links to each below).

"The group's key goals will serve to accomplish training, discussion of current Retail Organized Crime trends and case submission / review to federal agencies for investigations that have a nexus to title 18 infractions", explains group chair Glenn Justus.

Please join the ROCC to learn details, including participation and the mechanics of case submission on the following dates:


Swanson's Rental employee in Minnesota busted for theft of $24,000 in Chainsaws A longtime former employee of Swanson's Rental in Detroit Lakes, MN has been charged with felony theft in Becker County District Court. Ira George Jahnke is accused of stealing more than $24,000 worth of inventory from Swanson's over a four year period. According to court records, he sold numerous items, mostly chainsaws, on the online auction site eBay under the name "Minnsledder," from March 19, 2011 to March 18, 2015. The business was tipped off to the alleged thefts by an anonymous letter with photos of new products put on sale on eBay. dl-online.com

Two arrested in $11,000 theft from True Religion and Belk in James City Co, Virginia A 25-year-old man and a 17-year-old man are accused of taking stacks of clothing from two James City County stores. Police arrested Virginia Beach resident Darnell R. Jones and a 17-year-old, after months of investigation into the shoplifting incidents that occurred in True Religion and Belk. Authorities said the two suspects walked into the True Religion in the Williamsburg Premium Outlets on Jan. 13 and each grabbed a stack of about 10 jeans before running out the front door. The 20 jeans are estimated to cost more than $7,000. Belk in Windsormeade Marketplace was later hit for $4,000 in polo shirts. wydaily.com
Do you have an ORC case to share?
Share your ORC news and help the industry grow

Retail Crime News

Gunmen Take Hostages in Paris Mall
Armed gunmen held up a Primark clothing store Monday morning at the Qwartz mall in Villeneuve-la-Garenne, just north of Paris. "It started around 6:30 this morning, with about 10 hostages taken, although at this point it is unclear whether they were taken deliberately or just hid in the store. Special forces intervened at the scene and ended the situation," a spokesperson for the local police told WWD, noting 18 people had been evacuated. According to the spokesperson, the perpetrators are still at large.

"Police are in attendance and media inquiries are being referred to them," a spokesperson for Primark told WWD, adding: "We will do all we can to support our staff and their families. We hope for a speedy and safe end to this incident." The mall resumed business soon after the intervention, though the Primark boutique remains closed, according to the mall's reception desk. The armed robbery took place a day ahead of Bastille Day celebrations, which are expected to occur under heavy security six months after the Charlie Hebdo shootings. wwd.com

Shoplifter's Accidental Gunfire injures 2 Police Officers at Saginaw, MI Walmart Two Saginaw Police officers were injured by accidental gunfire at a local Walmart Saturday. The two officers responded to a theft call at the store just before 7 p.m. When police apprehended the suspect, the suspect's gun discharged. Police said debris from the one accidental discharge may have hit both officers. Both were taken to a local hospital with non-life-threatening injuries and were expected to be okay. The suspect initially faced only a theft charge. wfaa.com



FBI Update: Multi-State Cargo Theft Ring Busted in Southern Indiana - Multi-Year Investigation Dismantles Theft Ring Responsible for Millions in Losses NEW ALBANY, IN— United States Attorney Josh J. Minkler announced the unsealing of a twenty-three count indictment charging eight individuals in an organized scheme to steal tens of millions of dollars in merchandise from shipments of cargo moving through the state of Indiana and elsewhere.

"Interfering with interstate commerce is a crime that affects us all through higher consumer prices and the disruption of product supply to retail outlets," said Minkler. "Those who choose to engage in this type of theft will be held strictly accountable."

This indictment is the culmination of a joint, multi-year investigation involving the Federal Bureau of Investigation, Kentucky State Police, Louisville (KY) Metropolitan Police Department, Wythe County (VA) Sheriff's Department, Indiana State Police, Illinois State Police, Virginia State Police, Georgia Bureau of Investigation, Fayette County (OH) Sheriff's Department, Oklahoma City (OK) Police Department, and the Tennessee Highway Patrol, among others. Two private entities, CargoNet and the National Insurance Crime Bureau, also significantly assisted in the investigation. As alleged in the indictment, between August of 2012 and May of 2015,

CARLOS ENRIQUE FREIRE-PIFFERRER, 36, Louisville,

JUAN PEREZ-GONZALEZ, 41, Louisville,

EDUARDO HERNANDEZ, 52, Miami,

MARIO HERNANDEZ-OQUENDO, 37, Miami,

YOEL PALENZUELA-MENDEZ, 40, Miami,

ORLIS MACHADO-CANTILLO, 44, Louisville,

MIGUEL MOMPIE, 47, Louisville,

RITZY ROBERT-MONTANER, 25, Louisville,

conspired to and stole millions of dollars in cargo being transported in interstate commerce by semi-tractor trailers. The group would then transport the stolen merchandise to locations in Kentucky, New Jersey, Florida, and elsewhere, and sell the stolen merchandise for financial gain.

In carrying out the wide-ranging scheme, it is alleged that the defendants and their co-conspirators traveled from various locations throughout the United States to Virginia, Illinois, Indiana, Kentucky, North Carolina, South Carolina, Ohio, Oklahoma, Tennessee, and other states to steal products that were being shipped in interstate commerce. Specifically, it is alleged that the defendants surveyed distribution facilities used by various national companies to ship their products. The defendants would then locate and follow semi-tractor trailers leaving the distribution facilities until the driver of the cargo load would stop to rest or refuel his/her truck. The defendants would then act in concert to steal the entire semi-tractor and trailer loaded with merchandise.

According to the indictment, on 11 separate occasions this group stole cargo loads traveling within the Southern District of Indiana and/or used interstate highways within the district to transport the stolen merchandise to other states. Stolen cargo shipments are alleged to have included computers and computer equipment, cellular telephones, electronics, appliances, perfume, cosmetics, clothing, baby formula, and tires. The value of merchandise stolen from or unlawfully transported through Indiana alone is alleged to exceed $17.5 million. fbi.gov

Chinese San Diego woman sued for counterfeiting $6.9M of luxury goods - selling on web sites She has been sued for counterfeiting by eight luxury brands, including Gucci and Louis Vuitton, and owes Chanel Inc. $6.9 million in damages. None of this has stopped her from becoming a legal permanent resident of the US and achieving a comfortable suburban life. Gucci alleges that the she, her family members, and six others shipped merchandise from China to a house in San Diego, where it was repackaged and passed off as genuine. businessinsider.com

Employee steals over $160k worth of jewelry from JC Penney Jacksonville, Fla., JC Penney employee admitted to stealing at least $160,382 worth of jewelry from the Avenues Mall store over the course of a month. A loss prevention officer at the store called police after the JC Penney suffered a loss of $190,000 worth of jewelry over about a month's time. The officer told police they had Hodang on camera walking out of the store with $15,000 worth of jewelry. Police found cash and $160,000 worth of jewelry at the employees home. firstcoastnews.com

$30,000 worth of sea food stolen from Miami warehouse The break-in was reported Friday morning when the owners of Sea Land Distribution, Inc. arrived to work. According to one of the owners, thousands of dollars' worth of mostly lobster and shrimp was taken from the warehouse. local10.com

Woman arrested in connection to smash-and-grab at Little Caesars in NW Houston A woman was arrested, but several other people are on the run after two Little Caesars Pizza restaurants were struck by smash-and-grab thieves Friday morning. The first one happened in northwest Houston around 4:30 a.m. When police arrived to that location, they noticed a Pontiac driving erratically and pulled it over. A woman was behind the wheel and a safe was in the back seat. Officers questioned the woman, who admitted that the safe was linked to the smash-and-grab, police say. She was taken into custody. click2houston.com

Man with Now Legally concealed gun delays Kansas teens Robbing Academy Sports in Topeka A man carrying a concealed gun thanks to a new Kansas law says he helped thwart a group of alleged robbers at a sporting goods store on Friday afternoon, according to reports. Joey Tapley, 24, forced one of three teens who allegedly stole firearms and cash at gunpoint from a Topeka Academy Sports + Outdoors to let go of some of the cargo with his non-permitted, concealed weapon. The new law allowing Kansans to pack heat without a permit or training took effect July 1. Officers from the Topeka Police Department captured the three males on Friday night and recovered the rest of the goods they had stolen. nydailynews.com

David Yurman in Charlotte, NC hit with a Distraction Theft, possibly by the notorious Doris Payne Editor's Note: According to one Director of Loss Prevention, this suspect is a Professional Jewels Thief. She hit several stores in the Baltimore area back in the '90s, had active warrants and was eventually arrested. She is also on Interpol's listing. They were actually going to make a movie about her life and she was going to be played by actress Halle Berry!

Grand Forks Wal-Mart evacuated after threat of gunman

West Virginia State Police arrest 2 passing counterfeit cash at Walmart

Cuban Credit Card Theft Ring Busted in Chattooga, TN

Helzburg Diamond Shops in Wichita, KS the victim of a Grab and Run, merchandise valued at over $22,000

Robberies and Burglaries
● Aguila de Oro – Elko, NV – Armed Robbery
● Chick-fil-A – Humble, TX – Burglary
● Circle K – Columbus, OH – Armed Robbery
● City Sports – Crest Hill, IL - Armed Robbery
● Citgo – Mableton, GA - Armed Robbery
● CVS – Newtown, PA – Armed Robbery
● CVS – Dover, NH – Robbery
● Dollar General – Mesa, AZ – Armed Robbery
● Dollar General – Lehigh Acres, FL – Armed Robbery
● Exxon – DeKalb Co, GA – Armed Robbery/ Clerk shot and killed
● Holiday Station Store – Rochester, MN – Armed Robbery
● Joy Foods – Durham, NC – Armed Robbery/ clerk shot
● Junior's – Lakeville, MA - Armed Robbery
● Kim's Fashion – Macon, GA – Armed Robbery/ Assault
● Long Branch County Store – Lumberton, NC – Armed Robbery
● Mi Tierra – San Jose, Ca – Armed Robbery
● Mobil-Mart – Portsmouth, NH – Armed Robbery
● Rite Aid – Ocean Springs, MS – Armed Robbery
● Saleh's – Seattle, WA – Burglary
● Sav-A-Lot – Armed Robbery - Flint, MI – Reward Posted
● Sevan Mini – Burbank, CA – Robbery/ Arson
● Stripes – Laredo, TX – Armed Robbery
● Walgreens – Oak Ridge, TN – Armed Robbery
● Walgreens – Kissimmee, FL – Robbery
● 7-Eleven – Calvert Co, MD – Armed Robbery


Featured Job Listings
Sponsored by NuTech National
Feature Your Job Here For 30 Days -
70% Aren't On the Boards
Director Fraud & ORC
Lowe's
Mooresville, NC
Lowe's
VP of Security
Comcast
Philadelphia, PA
Comcast
Senior Dir Safety/Food Safety/Hazmat
Sears
Hoffman Estates, IL
Sears Holdings Corp
Territory LP Dir.
Burlington Stores
Los Angeles, CA
Burlington Stores
Director of LP
SUPERVALU
Bowie, MD
SUPERVALU
LP Director
Goodwill Industries of the Chesapeake, Inc
Baltimore, MD
Goodwill Industries of the Chesapeake, Inc
Dir. of Security/LP
Estee Lauder
Los Angeles, CA
Estee Lauder
Director of LP
A'gaci
San Antonio, TX
A'gaci
Director of LP
Lane Bryant
Columbus, OH
LinkedIn
Director of LP
PacSun
Anaheim, CA
PacSun
VP Supply Chain, LP & Safety
Ross Stores
Ft. Mill, SC
Ross Stores
Dir, Pharmacy LP
Rite Aid
Camp Hill, PA
Rite Aid
LP Corporate Sr Mgr
JC Penney
Dallas, TX
JC Penney
Corporate LP Mgr
St. John Knits
Irvine, CA
St. John Knits
Mgr, Corp Security & LP
Canadian Tire
Oakville, ON
Canadian TireRegional LP Mgr
Victoria's Secret
Los Angeles, CA
L Brands
Market ORC Investigator
Victoria's Secret
San Francisco, CA
L Brands
District LP Mgr
Dick's Sporting Goods
Phoenix, AZ
Dick's Sporting Goods
LP Mgr
Dick's Sporting Goods
Wheaton, MD
Dick's Sporting Goods
Regional LP Mgr
Family Dollar
Milwaukee, WI
Family Dollar
NEW TODAY Regional LP Mgr
Family Dollar
Philadelphia, PA
Family Dollar
Multi Unit LP Mgr
The Great Atlantic & Pacific Tea Co.
New York City
The Great Atlantic & Pacific Tea Co.
Implementation Expert/Project Mgr
LP Software
Worth, IL
LP Software
Sales Representative
NuTech National
Maitland, FL
NuTech National

Limited Time Only - Post Your Multi-Unit LP jobs for FREE - Learn More Here

Daily Job Alerts


Appearing One Day Only
View our Internet Jobs Archives here
Safety & Security Team Lead
IKEA
Boston, MA
IKEA
Dist LP Mgr
Kohl's
Troy, MI
Kohl's
Dept Mgr LP & Safety
Lowe's
Wall Township, NJ
Lowe's
Area LP Mgr
Lowe's
Gainesville, FL
Lowe's
Dept Mgr LP & Safety
Lowe's
Danville, KY
Lowe's
AP Manager in Training
Walmart
Wesley Chapel, FL
Wal-Mart
AP Manager in Training
Walmart
Cortez, CO
Wal-Mart
AP Manager
Sam's Club
Austin, TX
Wal-Mart
LP Manager Hrly
Kmart
Marathon, FL
Sears Holdings Corp
LP Manager Hrly
Kmart
La Crosse, WI
Sears Holdings Corp
Multi Unit LP Mgr
Kmart
Whitehall, PA
Sears Holdings Corp
AP Team Leader
Target
Yukon, OK
Target
ETL Assets Protection
Target
Tucson, AZ
Target
AP Mgr
BJ's Wholesale Club
West Lebanon, NH
BJ's Wholesale Club
Regional LP Mgr
Guess? Inc
Miami, FL
LinkedIn
Regional LP Mgr - West
Michael Kors
Whittier, CA
Michael Kors
AP/LP Mgr
Macy's
Aurora, CO
Macy's



Home of the Industry's Original
On the Move

Chris Nichols was named Interim EVP of Stores/VP Loss Prevention, Safety & Risk Management for National Stores, Inc.
Doug Newsome, CFI was promoted to Vice President of Support Services for Goodwill Industries of Upstate/Midlands South Carolina.
Craig M. Gage was named Director of Loss Prevention for Brown's Super Shoes (ShopRite).
Darin Fredrickson was named ORC Investigator for PetSmart.
Michael A. Toledo, CFI was named Loss Prevention Manager at Apple Inc.

Post Your New Job or Promotion!
See all the Industry Movement


Your Career
Sponsor this section of the Daily
Six Behavioral Traits that Define Executive Presence Executive presence can mean a lot of different things, but it's key that you understand what it means and how it can help you become a better leader. If you can portray these four key components, you're great. Look the part

Reward Your Best Teams, Not Just Star Players Identifying which incentives you will give your team is key to the recipe of success. People respond to incentives and they also respond to the absence of incentives. Here are some tips to help you get the right incentives. The 5 A's

Last week's most popular articles--

5 Qualities that Every Good Boss Should Have The top five favorite responses from Fast Company's Facebook question: "What do you think makes a really good boss?" are in! See what qualities everyone, not just leaders, thinks a good boss should have! Jump in with the crowd

Unlimited Vacation Doesn't Create Slackers--It Ensures Productivity Where we assume our precious vacation time is to be spent away from the office, the hustle and bustle of work, and especially our inboxes, those weeks of freedom could be what you need to rev up your game! Studies show that workers feel guilty when not at work! (Unlimited vacation has even yielded more efficiency in some organizations)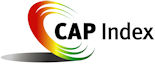 Tip of the Day
Sponsored by Vector Security
For those who believe, no explanation is necessary and, for those who don't, no explanation will suffice.

Just a Thought,
Gus





Upcoming Events
---
Recruiting?
Get your job e-mailed to everyone... everyday
Post on our Featured Jobs Board!
Reach your target audience in 2015 every day!
Request our 2015 Media Kit
update account / change e-mail
unsubscribe FEEDBACK
www.downing-downing.com

Advertise With The D&D Daily




36615 Vine Street, Suite 103
Willoughby, OH 44094
440.942.0671
copyright 2009-2019
all rights reserved globally