The D&D Daily Mobile Edition
July 15,

2015



The LP Industry's #1 News Source - Informing, Educating and Instilling a sense of community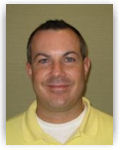 Ken Keegan was named Profit Protection Manager - U.S. & Mexico for The Body Shop. Ken was previously the Senior Risk/LP Manager for Jamba Juice and had been with the company for over eight years. He brings over 22 years of loss prevention experience, having held such positions as Shortage Control Manager for Ross Stores, Regional LP Auditor for LP Innovations and Project Manager/Loss Prevention/Operations for Gap Inc. Ken earned his Bachelors of Science degree in Security Management from the City University of New York - John Jay College of Criminal Justice. Congratulations Ken!

News Brief
Sponsored by WG Security Products, Inc.
Saks Fifth Avenue post Director of Asset Protection Operations position on corporate web site in NYC Provide consistent leadership and management in the planning and installation of all physical security components and technology during new store installations and renovations, ensuring installations meet our standards. careersatsaks.com

Home Depot post over 70 Asset Protection/Loss Prevention positions on LinkedIn over last 100 days With this number of postings obviously Asset Protection is staffing up and taking an increased significance in the operations. Appearing as single unit positions the fact that they're adding over 70 is evidence of either increased shrinkage or a renewed commitment to shrinkage reduction or both. Just a thought. linkedin.com

Hawaii Governor vetoed retail theft bill that would have doubled felony threshold - Retailers Win in Hawaii Hawaii Gov. David Ige has vetoed a total of eight bills passed during the 2015 legislative session, including one that would have doubled the monetary value of retail goods that suspected thieves can steal before they are charged with a felony. "This bill is objectionable because it would diminish the seriousness of many theft crimes and reduce the deterrent impact of theft offenses," Ige wrote in his veto message sent to state lawmakers on Monday. "Loss prevention experts report that professional shoplifters calculate the value of the merchandise they are stealing to keep it under the threshold amount to avoid serious penalties and prosecution as a felony," Ige said. "In these cases, the retailer is never compensated and has no hope of recovery. This will harm families and businesses, and incentivize theft."

That proposal, outlined in Senate Bill 569, would have raised the monetary value threshold for stolen goods to $750 from $300 for a second-degree theft charge. Under current laws, state courts may impose a minimum $1,000 fine, or two-fold damages sustained by the victim, whichever is greater. A maximum five-year prison sentence, meanwhile, can be handed down for subsequent violations. bizjournals.com

States Writing Biometric-Capture Laws May Look To Illinois - This could impact facial recognition Recent class actions filed against Facebook and Shutterfly are the first to test an Illinois law that requires consent before biometric information may be captured for commercial purposes. Although the instant cases focus on biometric capture activities in the social-media realm, the cases and Illinois law at issue have ramifications for anybody who employs biometric-capture technology, including those who use it for security or sale-and-marketing purposes. The suits against Facebook all make the same basic allegation: Facebook's tag suggestion feature (which identifies friend's faces in photos and makes it easier for the user to "tag" or link the photo to the friend's profile) captures and stores facial features without first receiving the proper consent in violation of BIPA. Expect Similar Suits Outside the Social Media Space. As the rapid evolution of biometric imaging technologies has made them less expensive and more accessible, businesses of all types have started using biometric imaging as part of their physical security protocols.

At present, the only states with statutes addressing biometric capture for commercial purposes are Illinois and Texas, and the suits discussed above are the very first attempt to litigate under the Illinois statute. However, several other states have similar legislation pending, and the outcome of the lawsuits against Facebook and Shutterfly, as well as others that are likely to soon follow, may impact the way other states address the emerging privacy issue. law360.com

Uniqlo Wins New Chance To Force Arbitration In Firing Suit of Loss Prevention Associate The New Jersey Appellate Division on Tuesday gave an affiliate of clothing retailer Uniqlo another chance to compel arbitration in an employee's wrongful discharge suit, finding that a lower court should have held a hearing on disputed facts before refusing arbitration. The three-judge panel was swayed by a clash between former loss prevention associate Moshood D. Seriki and Uniqlo New Jersey LLC over whether an arbitration agreement, which Seriki never signed, was explained to him. That's especially important, because the agreement included a provision holding that, even without a signature, continued employment with the company for 30 days after receiving the contract would constitute mutual acceptance of its terms.

The trial court found that Seriki, who in a March 2014 suit accused the company of racial discrimination and unlawful retaliation for reporting harassment, wasn't subject to the arbitration agreement because he never signed it, but it should have dug deep, according to the panel. "The absence of plaintiff's signature did not conclusively reflect either assent or lack of assent," the unpublished opinion said. "There remains an issue of fact regarding whether plaintiff was aware that his continued employment for 30 days would bind him to the agreement, regardless of the absence of a signature."

Seriki, who started with the company in August 2012, worked for Uniqlo for another four months after the training session, the opinion said. The arbitration agreement at issue expressly blocked employees from having a jury decide claims tied to discrimination, harassment, retaliation and termination, according to the opinion. law360.com

Gay Workers Hit Wal-Mart With Discrimination Class Action Wal-Mart Stores Inc. was hit with a putative class action in Massachusetts federal court on Tuesday alleging the giant retailer discriminated against employees who were married to same-sex spouses by refusing to provide health insurance to their partners. The lawsuit, filed by attorneys from Gay & Lesbian Advocates & Defenders and the Washington Lawyers' Committee for Civil Rights and Urban Affairs, is the first class action brought on behalf of gay workers since the U.S. Supreme Court ruled that there is a constitutional right to same-sex marriage under the 14th Amendment in its landmark decision last month. The proposed class includes all current or former Wal-Mart employees who had legal and valid marriages prior to Jan. 1, 2014, with a person of the same sex, and would have been eligible to receive spousal health insurance benefits from Wal-Mart were it not for the store's prohibition on same-sex spouses qualifying for spousal health insurance benefits, and failed to receive to spousal health insurance benefits from the retailer.

"Walmart expanded its benefits starting in January 2014 and currently covers same-sex spouses and domestic partners," Wal-Mart spokesman Brian Nick told Law360 on Tuesday. "We have not yet seen the details of the lawsuit and out of respect for Ms. Cote we are not going to comment other than to say our benefits coverage previous to the 2014 update was consistent with the law." law360.com

"A&P could soon be gone for good" - Who'll buy the locations? A&P is headed for bankruptcy — and that means another New York institution could be gone for good. The Great Atlantic & Pacific Tea Co.'s filing is expected to come in the form of a so-called "prepackaged" bankruptcy, which could divvy up the company's best locations. "This is the end of A&P as we know it," lamented an insider briefed on the talks. The anticipated folding of the grocery chain, which has about 110 locations — mostly in the New York City area. A&P has already hired Evercore Partners, an investment bank that specializes in selling assets, sources said. After years of brutal competition with Walmart, A&P was further hobbled by its 2007 acquisition of Pathmark, a deal engineered by billionaire Ron Burkle, which left A&P saddled with debt. Mid-Atlantic-based Acme Markets, owned by parent company Albertsons and Safeway, is poised to scoop up nearly 80 of the bankrupt firm's 300 or so locations, according to sources close to the negotiations. Kroger also is interested in Pathmark locations, according to a source. Dutch-owned Ahold, which owns Stop & Shop in New York and New England as well as Giant in Philadelphia, has likewise been jockeying for A&P locations, insiders said. nypost.com

After Splurging in 2014, Families Trim Back-to-School Spending for 2015 - Predicting K-12 down 5.7% & College down 1.8% the average family with children in grades K-12 plans to spend $630.36 on electronics, apparel and other school needs, down from $669.28 last year. Total spending is expected to reach $24.9 billion. Total spending for K-12 and college is expected to reach $68 billion.* College students will spend an average of $899.18, down slightly from $916.48 last year. nrf.com

BrandIndex retailers rankings for first half of 2015 In the United States, Amazon, the highest ranked brand overall in 2014, remained at the top, PYMNTS reported. Other retailers in the top 10 include Netflix (No. 2), Subway (No. 5), Apple (No. 6) and Lowe's (No. 10).

As far as retail apparel goes, Victoria's Secret ranked No. 1, followed by Kohl's, Old Navy, Macy's and Men's Wearhouse. Apparel retailers gaining buzz include Neiman Marcus, scoring as the top improver this year and regaining some recognition after its late 2013 data breach. Following Neiman Marcus was JCPenney, Loft, Lane Bryant and Nordstrom. In another retail category, discount, Amazon widened the lead with top buzz rankings for announcements such as one-hour delivery service, Prime Day and publishing disputes. Other brands buzzed about in this sector include Costco, Target, eBay and Dollar Tree. fierceretail.com

QVC to open 1st West Coast state-of-the-art distribution center in Ontario, Calif. Q3 2016

H&M Group sales up 14% in June - now operating 3,642 stores - opened over 300 in last year

Starboard Takes Stake in Macy's, Wants Real Estate Spun Off

Quarterly Same Store Sales Results
Yum Brands Q2- KFC comp's up 3%, Pizza Hut comp's even, Taco Bell comp's up 6%, worldwide sales up 3%
All the news - One place - One Source - One Time
The D&D Daily respects your time
& doesn't filter retail's reality

Report Your News!
(content subject to approval)




W.W. Grainger Reports Cyberattack
W.W. Grainger Inc. on Tuesday said that on June 2 it discovered a cyberattack during which "limited information" on its network was accessed. The distributor of industrial and maintenance supplies said there is no evidence of any impact to customers, suppliers or employees, and no indication that information such as credit-card data, banking information and social security numbers has been compromised. wsj.com

Smartphone #1 Path to Purchase with 71% of shoppers using one daily Connected consumers are increasingly using a wide variety of channels on their path to purchase. According to new research from Blackhawk Engagement Solutions, the smartphone is the most prevalent Internet device, with 71% of shoppers using one daily. Smartphone use is followed by laptop, 66%; desktop computer, 50%; and tablet, 43%. Additionally, TV watching and Internet shopping are closely linked. Fifty-eight percent of consumers shop at home while watching TV, and 47% of consumers learn about products, special sales and shopping news on TV. Finally, shopping at work is significant. Thirty-seven percent of consumers admit to shopping while at work. Overall, 4p.m.-9 p.m. is the peak time for online shopping.

Showrooming is now an ingrained behavior, with 19% of shoppers reporting that they purchase competitors' products on their smartphones while standing in store. The first places shoppers go to compare prices on their phones are Amazon (38%), Google (32%) and retail websites (17%). Forty percent of shoppers use phone cameras to demo, compare and share products they find in store. chainstoreage.com



What is the Real World Smart Store?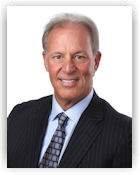 By Michael T. Grady
Executive Vice President
Vector Security
Imagine an in-store shopping experience where mirrors double as touchscreens...where you can swipe through a store's inventory and have items brought to you...where you can pay for merchandise without ever having to stand in line at a register. Where data from devices can support operational change, employee performance and create unique customer experiences. Imagine your online experience supporting your in-store experience and vice versa.

Today's retailers focused on bringing their loss prevention and IT teams together - those teams building the real world smart store - is not a myth. It isn't something predicted to happen far into the future. It's happening right here, right now - in the real world. And it's being driven by consumers looking for a consistent online and in-store experience - a true omnichannel experience.

Read more here.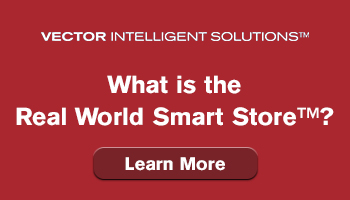 Vendor Spotlight


Checkpoint Systems' EVOLVE-Store Provides Retailers with Real-Time EAS and ORC Activity Management; Ensures Significant Return on EAS Investment
Real-Time Mobile App Available for
Smartphones or Tablets
THOROFARE, N.J. - July 15, 2015 - Checkpoint Systems, Inc., a leading global supplier of merchandise availability solutions for the retail industry, today announced EVOLVE-Store, a real-time app for smartphones and tablets that supports real-time electronic article surveillance (EAS) and organized retail crime (ORC) event management.

The app was developed in response to retail customer requests for an easy means of ensuring that store associates leverage EAS investments appropriately, comply with store shoplifting policies and have EAS systems always turned on and operating properly.

Some of the popular features in the EVOLVE-Store app enable retailers to measure and improve consumer conversion rates through real-time visibility of the number of shoppers in stores. The app also measures policy compliance by managing response times to alarm events. By monitoring, measuring and managing an EAS program, retailers can deter opportunistic shoplifters and ORC activity, reducing shrink and increasing shelf availability, sales and profits. This, in turn, improves staff confidence and engagement with the EAS program, ensuring a significant improvement on the return on investment.

Additional popular features include a staff panic alert to request help from associates; an EAS night-save feature to save power when the store is closed; the ability to test, mute or disable EAS systems remotely; and multi-user logins for each smart device.

Beyond retailer advantages, shoppers benefit because stores can monitor inventory more closely and replenish "true" out-of-stocks, so merchandise they seek will likely be available on shelves when purchasing online through click and collect, or buying directly in stores. Moreover, studies have shown that shoppers feel safer in monitored retail environments.

"Technology should make life easier for both consumers and retailers," said Uwe Sydon, Senior Vice President of Innovation, Checkpoint Systems. "EVOLVE-Store accomplishes this, with simple implementation and proven loss prevention and merchandise availability benefits that offer advantages to everyone."

EVOLVE-Store is available immediately.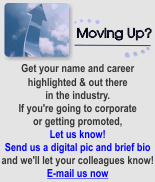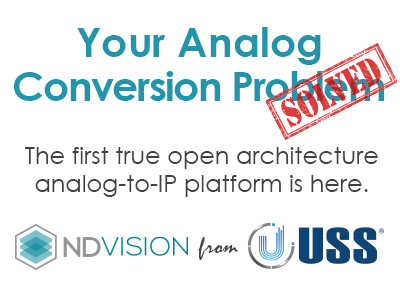 "Live in Long Beach"
at NRF Protect 2015
Opening Comments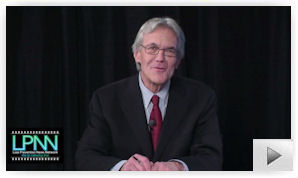 Gus Downing

, Publisher and Editor of the D&D Daily, kicks off our "Live in Long Beach" broadcast - filmed live on June 25th at the NRF Protect Conference & Expo in Long Beach, CA. Gus provides an introduction to the day's program, featuring industry leaders, retailers and solution providers talking about the hot topics in LP. From video analytics, to civil unrest, workplace violence, leadership development, the National Retail Security Survey results, Law Enforcement Collaboration, and ORC, these interviews feature valuable information designed to help you and your career.

Stay tuned to the Daily in the coming weeks and months as we re-broadcast each episode in order, including all the MC fun in between!



---
LPNN's dynamic duo takes the mic once again for another D&D Daily LIVE broadcast! MCs Joe LaRocca, VP & Senior Advisor, Loss Prevention, RetaiLPartners, and Amber Bradley, Owner & Brand Strategist, Calibration, LLC, are back for more off-the-cuff, unfiltered fun, taking viewers along the ride for our six-hour nonstop broadcast. Joe and Amber preview what's to come from "Live in Long Beach" at NRF Protect 2015.
Solution Providers, have a video or commercial you want to publish? Contact us.



2015's GLPS's - Group LP Selfie's


Your Team - Your Pride - Our Industry

One Selfie at a Time

Justice Asset Protection Department




"

Asset & Profit Protection - Supporting Core Company Values by Protecting People, Product, and Profits"

BE driven, focused, ETHICAL, creative, balanced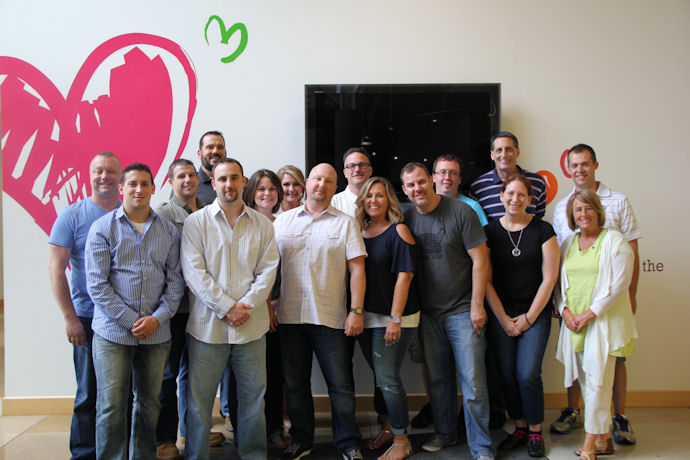 Left to Right:
Eric Brill, Manager, Investigations/Corporate AP; Mike Korso, LPC, CFI - Regional AP Leader; Mark King, Corporate APO, Sean Walker, CFI - Regional AP Leader; Jeff Turk, Regional AP Leader; Jackie Goebbel, Safety/Risk Manager; Cathy Price, Corporate Receptionist; Tim Krueger, CFI - Regional AP Leader; Rob LaCommare, CFI - AVP Asset/Profit Protection & Risk Management; Holly Martin, Regional AP Leader; Rick Pfeifer, LPC - Regional AP Leader; Nick Lauvray, Corporate APO; Mike DiDomenico, CFI - Regional AP Leader; Sarah Lagrass, Corporate APO; Scott Pethuyne, AP Investigator; Lorna Gockenbach, Corporate Receptionist

*Published on June 22, 2015


Show Your Industry Your Group LP Selfie

Building the LP/AP Industry
One Selfie at a Time
---
View all the selfies here.
Send us your Group LP Selfie!

Sponsored by:


e-commerce

Sponsored by The Zellman Group
Amazon Prime Day on Twitter
If social media is any indication, shoppers are REALLY underwhelmed by #PrimeDay so far. #IRPrimeUpdate

Web performance monitoring company Dynatrace tells me checkout times have doubled on Amazon due to #PrimeDay traffic. #IRPrimeUpdate

PrimeDay is currently the top trending topic on Twitter. Willing to bet it stays like this throughout the day. #IRPrimeUpdate

Why it may not be a good idea for retailers to try to piggyback on Amazon's #PrimeDay hashtag.

Looks like @Groupon wants in too. #AmazonPrimeDay #IRPrimeUpdate

Bumps aplenty. #IRPrimeUpdate

Amazon Prime Day has begun — and some shoppers are not impressed internetretailer.com twitter.com

Four in five EMEA organisations say online fraud is the biggest threat Seventy-eight per cent of organisations across Europe, the Middle East and Africa (EMEA) see online fraud as their biggest current challenge, but 79 per cent believe it will continue to grow and become an even bigger threat in five years' time. This is according a new report launched by Experian. It also revealed that identity theft, which is currently a key issue for 24 per cent of businesses in EMEA, is expected to double in the next five years and become a serious concern for 48 per cent of businesses.
"Fraud is becoming more complex with the challenges of multi-channel customer engagement, increased regulations and cross-border activity. Losses to fraud around the world currently amount to £2.91 trillion a year[1]. The rapid rise in demand for online banking, combined with very little security on devices means there are huge opportunities for cyber criminals, leaving many people and businesses exposed and extremely vulnerable. The cost of fraud could increase significantly."

Many organisations are struggling to reach a balance between stringent fraud control and a satisfying user experience. Three in four organisations see fraud integration across internal systems as an issue that urgently needs addressing now, while nearly four in five believe it will still be a major issue in five years' time.

Over 70 per cent stated that protecting the business whilst ensuring a good customer experience would be their biggest future challenge. Indeed, 92 per cent of respondents reported that they were held back from tackling fraud because of fears of impacting the customer experience. experianplc.com

Food flows to the web - Top 500 e-retailers including Wal-Mart and Overstock are expanding e-grocery options In North America, 9% of consumers already order groceries online for pickup at the store, and 57% say they are willing to use that option, according to "The Future of Grocery" report from The Nielsen Co. internetretailer.com


"Fraud is not a person - it is a dynamic grouping of statistics that deviate from the norm."
Stuart B. Levine, CFI, CFCI
CEO, The Zellman Group & Zelligent


ORC News
Sponsored by Security Resources
Police recover almost $27,000 of purses in Edina, MN, Louis Vuitton says it is a $1M problem After a minivan full of Chicago area men led five law enforcement agencies on a 21-mile-long high-speed chase ending in Woodbury last week, police have recovered $26,960 worth of purses snatched from a Louis Vuitton Store in Edina. Louis Vuitton, a recent target for thieves nationwide, has reported more than $1 million in losses in dash-and-grab thefts, like the "mass takeover theft" that occurred July 1 at the Galleria Mall, according to the complaint. woodburybulletin.com
2nd suspect in $7,000 theft from Abington Bloomingdale's pleads guilty Tyree Harrison, 24 received a nine- to 23-month county jail sentence after pleading guilty Monday in Montgomery County Court to a felony conspiracy to commit retail theft charge. Harrison will also have to spend three years on probation. A condition of his plea agreement, which was approved the Judge, requires Harrison to testify against one of the other two suspects. The charges against Harrison and the two others — Dominic Thomas and Dorrell Shaw stem from a theft about noon on Dec. 14 from Bloomingdale's at Willow Grove Park mall in Abington. A store security officer noticed two men acting suspiciously as they circled around in the men's department, paying particular attention to high-end Burberry merchandise. The two exited the store, returned and exited several more times but always focused on the Burberry merchandise. The two grabbed arms full of Burberry merchandise and then ran from the store to the car. The clothing had a value of about $7,000. The three were stopped minutes later by Abington and Jenkintown police. theintell.com

71 yr old man stole $4,000 of merchandise from Goodwill in Clear Lake, TX; sold items at flea market Police arrested a 71-year-old Seabrook man for allegedly stealing thousands of dollars' worth of merchandise from a Goodwill Donation Center in Clear Lake. Martin Gottlieb, 71, admitted to officers he took more than $4,000 worth of electronics, household items, clothes and toys and sold them at a flea market. Documents said that several times between May 11 and May 15 Gottlieb took merchandise and loaded items in his truck from the stockroom, even as employees tried to stop him. One employee said it happened about 10 times. click2houston.com

Canada: Two Toronto men arrested with U-Haul truck and over $5,000 of stolen goods from Walmart, Lowes and Real Canadian Superstore A pair of Toronto men were arrested twice in one night after a shopping cart full of meat was stolen from an Oshawa grocery store. Durham Regional Police said the men were initially arrested after a Monday evening theft from a Real Canadian Superstore on Gibb Street. Police were called to the scene at approximately 8:20 p.m., when it was reported that two men had filled a shopping cart with meat and fled the store. Both were arrested a short time later. The meat was recovered, and its value was estimated at $1,800. Inside the U-Haul truck where one of the suspects was found, officers said they discovered $224 worth of merchandise reported stolen from a Lowes store and $3,311 in products stolen from a Walmart store. Both men were charged with theft before being released, on the condition that they would not associate with each other. Just hours later, shortly after 1 a.m., the men were found walking together in Oshawa and arrested again. ctvnews.ca


Suspect accused of stealing more than 100 cases of energy drink from Meijer in Columbus, OH Police are searching for the man dubbed the "Energy Drink Addict" after he is accused of stealing more than 100 cases of 5-Hour Energy drinks. Corey Jay Meadows, 30, has two warrants for his arrest after being accused of stealing more than $1,580 worth of 5-Hour Energy. Investigators said he took a total of 103 cases of the supplements from multiple stores in central Ohio. "Mr. Meadows has stolen 794 bottles of 5-Hour Energy—or the equivalent of 3970 hours of continuous, instant energy—that we can verify," said First Assistant City Prosecutor Bill R. Hedrick. "He is either a cog in an organized theft ring or one seriously wired energy drink addict who hasn't slept in months." nbc4i.com
Do you have an ORC case to share?
Share your ORC news and help the industry grow

Retail Crime News



Cyber Criminal Forum Taken Down in 'Operation Shrouded Horizon' - 70 arrests in 20 countries - A "cyber crime think tank" It was, in effect, a one-stop, high-volume shopping venue for some of the world's most prolific cyber criminals. Called Darkode, this underground, password-protected, online forum was a meeting place for those interested in buying, selling, and trading malware, botnets, stolen personally identifiable information, credit card information, hacked server credentials, and other pieces of data and software that facilitated complex cyber crimes all over the globe.

Unbeknownst to the operators of this invitation-only, English-speaking criminal forum, though, the FBI had infiltrated this communication platform at the highest levels and began collecting evidence and intelligence on Darkode members.

And today, the Department of Justice and the FBI—with the assistance of our partners in 19 countries around the world—announced the results of Operation Shrouded Horizon, a multi-agency investigation into the Darkode forum. Among those results were charges, arrests, and searches involving 70 Darkode members and associates around the world; U.S. indictments against 12 individuals associated with the forum, including its administrator; the serving of several search warrants in the U.S.; and the Bureau's seizure of Darkode's domain and servers. fbi.gov

Hacker - Private Investigator Imposter - gets 13 yrs in prison for stealing & selling 200M ID's A Vietnamese man was sentenced, on Tuesday, to 13 years in a U.S. prison for stealing and selling the personally identifiable information (PII) of more than 200 million people, an FBI release said. Hieu Minh Ngo, 25, was convicted last year for hacking into U.S. company databases to steal information then trying to sell it on online marketplaces to other cybercriminals. Ngo made more than $2 million in the venture, even posing as a private investigator to access the database of Experian subsidiary Court Ventures. The IRS reported $65 million of fraudulent tax returns filed on behalf of 13,673 U.S. citizens whose information was stolen by Ngo. He faced more than 24 years in prison but his sentence was reduced after he cooperated with authorities, resulting in the arrest of more than a dozen of his former clients. scmagazine.com

Family of Murdered Store employee suing Metro PCS & T-Mobile in Jacksonville, FL Farah and lawyer Galen Bauer argue Shelby's death was both foreseeable and preventable. At a news conference Tuesday, the two said the store was in a high-crime area and Shelby had to work her shifts alone, even though a separate clerk had been robbed at gunpoint six months prior. "In response to that wake up call that Metro PCS got, it did nothing. It didn't improve store security, it didn't put a security guard in the store to protect employees," said Bauer. Shelby was murdered, execution style in the store, money stolen from the register. Bauer and Darlene Farah argue the store should have taken precautions, such as a security guard, an auto-lock door or bullet proof glass around the register. Though the store is owned as part of a franchise, they argue in a complaint that corporate is still responsible for employees' safety. "Metro PCS response at the corporate level is security is a store-level decision. We have nothing to do with that. They shirked their responsibilities," said Bauer. firstcoastnews.com
One killed in Walmart parking lot Shooting in Fort Worth, TX Homicide detectives on Wednesday were investigating the death of a man who was found lying on a street east of downtown with a gunshot wound late Tuesday. Officials with the Tarrant County medical examiner's office identified the victim as Branden Scott Cornell, 25. Cornell was found at Beach Street and Airport Freeway just outside a Walmart shortly after a shooting was reported at about 11 p.m. Customer Angelica Narvaiz of Fort Worth said on Wednesday that customers panicked. Narvaiz ran to the back of the store carrying her children and hid in an employee locker room. She estimated about 15 employees and 15 customers were with them. As of Wednesday morning, no one had been arrested and there was no suspect information, police said. star-telegram.com

New Orleans deputy opens fire on theft suspect at Algiers Walmart New Orleans police and the Orleans Parish Sheriff's Office responded Tuesday to an officer-involved shooting at an Algiers store. The shooting happened just before 3 p.m. at the Walmart in the 4000 block of Behrman Highway, where police say Orleans Parish Sheriff's Deputy Lt. Frank Serio was working a detail. The OPSO said Serio was tipped off by a store employee that a man had shoplifted cell phones. Serio followed the suspect, 34-year-old Austin Thompson, out of the store and into the parking lot, where investigators said Thompson "crouched in between parked cars, reached into his waist band and pulled out a shiny object." Investigators said he then pointed the object at Serio in "an aggressive manner." Serio fired four shots, but no one was struck. During the investigation, Thompson, who is a suspect in similar thefts at a Jefferson Parish Walmart, confessed to detectives that he wanted Serio to shoot him in an effort to end his life. kplctv.com

Special Agents with Homeland Security and local Law Enforcement arrested suspects in a violent Armed Robbery Spree Federal charges are expected against several members of an offshoot of the 'Bloods' in Georgia in connection with at least 7 Armed Robberies. In April, the suspects are believed to have held up a Domino's in Atlanta, after obtaining the store's cash they pistol whipped the employee leaving him in serious condition.

Women pepper-sprayed, assaulted NC mall employee during robbery Charlotte-Mecklenburg police are asking for the public's help in identifying three females who pepper-sprayed, struck and robbed employees of the Downtown Locker Room store at Northlake Mall on Sunday. The employees were robbed at about 11:30 a.m., police said. charlotteobserver.com

Trial set for man accused of fatal shooting at Iowa mall The man accused of shooting and killing a woman in the Coral Ridge Mall last month will face trial on Oct. 6. Alexander Kozak, 22, of North Liberty, pleaded not guilty on July 2 to a charge of first-degree murder. Authorities said Kozak used a 9mm Glock to shoot 20-year-old Andrea Farrington of Cedar Rapids three times in the torso on June 12 while Farrington was working inside Coral Ridge Mall. Farrington, an employee at the Iowa Children's Museum, was pronounced dead at the University of Iowa Hospitals later that night. press-citizen.com

Heltonville, IN Man Pleads Guilty To Walmart and Dunham's Arsons According to Bedford Police Chief Dennis Parsley, officers arrested Taylor after they caught him starting a fire in a restroom at the back of the Walmart store during the early morning hours of Saturday, December 13. Officers were at Walmart investigating the Dunham fire when they were notified Taylor was in the store and had entered the rear bathroom. According to police, Taylor entered the Dunham store at 4:48 p.m. on Friday, December 12 and lit some cardboard on fire at the rear of the store near the where the guns and ammunition are on display. wbiw.com

Alleged Case of Police Brutality After Bellmead, TX Family Arrested at Walmart A case of alleged police brutality was caught on camera in Bellmead. A family of four claims two Bellmead Police Officers used excessive force during a shoplifting incident at Walmart earlier this year. KCEN obtained exclusive video and interviews from the family. The BPD body-cam videos, and Walmart surveillance footage, show one officer putting his hands on a teenager, choking her cousin, then tasing her father twice. It also shows the 15-year-old kicking one officer while the other covers her eyes and face. Because of that kick, she's now facing felony charges of assaulting a police officer which is a felony, resisting arrest, and theft under $50. However, the teen's parents say she's the who needed protecting from them. kcentv.com
Fla. Judge Halts Alleged Online Adidas, Reebok Counterfeiters on 300 sites A week after issuing a restraining order and still without a response from the more than 200 defendants, a Florida federal judge on Monday put a stop to the defendants' nearly 300 websites that sportswear makers Adidas AG and Reebok International Inc. say are selling counterfeit merchandise. law360.com

Harley-Davidson Shop Burglary Leads to Arrests of Identity Theft Suspects in Loma Linda, CA Four people were arrested after a burglary at a Harley-Davidson dealership led police to a hotel room allegedly brimming with illegal activity in Loma Linda last week. San Bernardino County Sheriff's Deputies estimated more than 100 people were the victims of identity theft after what they said they found the suspects to be in possession of. While investigators canvassed the area July 7 after a burglary at the Quaid Harley-Davidson shop, they made contact with Robbie Gurule, 26, of San Bernardino. He was allegedly in possession of burglary tools. Gurule was questioned by authorities and led deputies to a hotel room where his girlfriend Angela Gutierrez, 24, was staying. Authorities allegedly found stolen checks, mail, property and check washing equipment along with illegal drugs inside the hotel room. nbclosangeles.com

3 store owners, 5 others arrested after Spice probe Meridian, MS Three Meridian store owners were among eight suspects arrested last week after a year-long spice investigation, according to the Mississippi Bureau of Narcotics. Husband and wife Abdulkhaliq and Susan Murshid, owner-operators of Meridian Grocery and Tobacco and Grey Cloud Tobacco and Jerry Manor, owner-operator of The Underground, were picked up in the investigation by MBN, the East Mississippi Drug Task Force, Homeland Security and the Mississippi Attorney General's office. Warrants were executed at all three stores on July 9, and approximately 146 ounces of synthetic cannabinoid, or spice, was recovered. Officials said it was being sold in the area for $200 per ounce. They also confiscated more than $226,500 in cash, eight firearms, computers and hard drives. clarionledger.com
Auto Plaza Ford buys back stolen tires, leading police to suspect in thefts from two local auto dealerships De Soto Police are seeking felony stealing charges against a 41-year-old Park Hills man for allegedly stealing items from two auto dealerships, Detective Rick Draper said. At about 2 a.m. June 29, the man allegedly got into vehicles parked at the Friends and Family auto dealership, 1740 N. Main St., in De Soto and stole three car stereos, a truck tool box and some car batteries, altogether valued at $432, Draper said. The theft was caught on video surveillance, he said. Sometime that same day the man allegedly stole four tires valued at $6,000 off a 2015 Ford F150 at the Auto Plaza Ford dealership, 12836 Hwy. 21, in De Soto, Draper said. The dealership put information on social media about the theft and learned that the suspect had sold the tires to someone, so the dealership paid that person $400 to get the tires back, Draper said. myleaderpaper.com

Australia: Diamond salesmen likely tracked for days before $700,000 Smash and Grab Robbery Two Hong Kong jewelry salesmen may have been ­followed for days before a pair of masked men used a crowbar for a smash-and-grab of diamonds worth $700,000 from the back seat of their car. The pair were trying to sell the diamonds to jewelry shops across Melbourne, and police are investigating whether they were tracked. The victims had parked their car outside a cafe, around the corner from a jewelry store, and returned to it just after 12pm. After putting their two backpacks stuffed with white and gold ­diamonds into the back seat, the men got into the front seats. Two men wearing black balaclavas then emerged from a blue Ford sedan, which was parked on the street with its doors open and engine running. The robbers smashed the driver's door window with a crowbar to startle the terrified salesmen. They then smashed the rear door windows and reached into the car to grab the two backpacks. heraldsun.com

UK: Study shows Nottingham's shoplifters strike every two hours Shoplifters strike every two hours in Nottingham city – but hundreds of those are never caught. Figures have revealed that there were 4,325 reported shoplifting crimes across the city division last year – amounting to 12 each day. In just over 41 per cent of cases, a suspect was never identified. Police say that unless a thief can be clearly identified from CCTV footage, it can be very difficult to trace the culprit. nottinghampost.com

29-year-old Denver man gets 2 yrs probation & 10 days in jail for passing counterfeit $50's at 9 Silverthorne Outlet stores

Fencing Operation: Elyria and Lorain, OH Police bust 2 C-stores connected to stolen goods and 'Spice' sales

Jacksonville, FL EZ Money Pawn Shop Raided

Jared in Strongsville, OH was the victim of an Armed Robbery

Helzberg Diamonds in the Southlake Mall, Morrow, GA was the victim of a Grab and Run; merchandise valued at $6,999

Robberies and Burglaries
● Better Used Tires – Indianapolis, IN – Burglary
● Circle K – Orange Co, FL – Armed Robbery
● CVS –Jacksonville, FL – Armed Robbery
● CVS – New Hyde Park, NY – Robbery
● Dollar General – Knoxville, TN – Armed Robbery
● David's – Kingston, ON, CN - Robbery/ Resisting Arrest
● EZ Way Mart – Raleigh, NC – Shooting – 2 people injured
● Jared – Strongsville, OH – Armed Robbery
● Jon's Jewelers – Watertown, CT – Armed Robbery – Video Released
● La Perla Tapita – Turlock, CA - Burglary
● Metro PCS – Carmichael, CA - Arson
● Plainville Short Stop – Plainville, KS - Armed Robbery
● Q-Mart – Memphis, TN – Shooting/ Stabbing
● Rich Oil – Clarksburg, WV – Armed Robbery
● Sand Liquor – Houston, TX – Armed Robbery - Clerk Killed
● Sav-A-Lot – Cave City, KY - Burglary
● Skipper's Fort Myers, FL – Robbery
● Subway – Canton, GA - Robbery
● T-Mobile – Arvada, CO – Burglary
● 7-Eleven – Kansas City, KS – Armed Robbery / stole clerk's car
● 7-Eleven – Coquitlam, BC, CN - Armed Robbery


Featured Job Listings
Sponsored by NuTech National
Feature Your Job Here For 30 Days -
70% Aren't On the Boards
NEW TODAY Dir AP Operations
Saks Fifth Ave

New York, NY
Saks Fifth Ave


Director Fraud & ORC
Lowe's
Mooresville, NC
Lowe's
VP of Security
Comcast
Philadelphia, PA
Comcast
Senior Dir Safety/Food Safety/Hazmat
Sears
Hoffman Estates, IL
Sears Holdings Corp
Territory LP Dir.
Burlington Stores
Los Angeles, CA
Burlington Stores
Director of LP
SUPERVALU
Bowie, MD
SUPERVALU
LP Director
Goodwill Industries of the Chesapeake, Inc
Baltimore, MD
Goodwill Industries of the Chesapeake, Inc
Dir. of Security/LP
Estee Lauder
Los Angeles, CA
Estee Lauder
Director of LP
A'gaci
San Antonio, TX
A'gaci
Director of LP
Lane Bryant
Columbus, OH
LinkedIn
Director of LP
PacSun
Anaheim, CA
PacSun
VP Supply Chain, LP & Safety
Ross Stores
Ft. Mill, SC
Ross Stores
Dir, Pharmacy LP
Rite Aid
Camp Hill, PA
Rite Aid
LP Corporate Sr Mgr
JC Penney
Dallas, TX
JC Penney
Corporate LP Mgr
St. John Knits
Irvine, CA
St. John Knits
Mgr, Corp Security & LP
Canadian Tire
Oakville, ON
Canadian TireRegional LP Mgr
Victoria's Secret
Los Angeles, CA
L Brands
Market ORC Investigator
Victoria's Secret
San Francisco, CA
L Brands
District LP Mgr
Dick's Sporting Goods
Phoenix, AZ
Dick's Sporting Goods
LP Mgr
Dick's Sporting Goods
Wheaton, MD
Dick's Sporting Goods
Regional LP Mgr
Family Dollar
Milwaukee, WI
Family Dollar
Regional LP Mgr
Family Dollar
Philadelphia, PA
Family Dollar
Multi Unit LP Mgr
The Great Atlantic & Pacific Tea Co.
New York City
The Great Atlantic & Pacific Tea Co.
Implementation Expert/Project Mgr
LP Software
Worth, IL
LP Software
Sales Representative
NuTech National
Maitland, FL
NuTech National

Limited Time Only - Post Your Multi-Unit LP jobs for FREE - Learn More Here

Daily Job Alerts


Appearing One Day Only
View our Internet Jobs Archives here
Area LP Mgr
JC Penney
Newark, CA
JC Penney
Dept Mgr LP & Safety
Lowe's
Hamilton, OH
Lowe's
Area LP Mgr
Lowe's
Manahawkin, NJ
Lowe's
AP Mgr
Home Depot
Milwaukee, WI
Home Depot
AP Specialist
Wegmans
Syracuse, NY
Wegmans
AP Manager in Training
Walmart
Northlake, IL
Wal-Mart
AP Manager in Training
Walmart
Halifax, MA
Wal-Mart
AP Manager in Training
Walmart
Weymouth, MA
Wal-Mart
AP Manager in Training
Walmart
Hanover, MA
Wal-Mart
AP Manager in Training
Walmart
Mount Pleasant, MI
Wal-Mart
AP Manager in Training
Walmart
La Porte, IN
Wal-Mart
AP Manager in Training
Walmart
Fremont, CA
Wal-Mart
AP Manager in Training
Walmart
Lodi, CA
Wal-Mart
AP Manager in Training
Walmart
Barnwell, SC
Wal-Mart
AP Manager
Sam's Club
Lufkin, TX
Wal-Mart
ETL Assets Protection
Target
Oswego, IL
Target
LP Group Mgr
Bealls/Burkes Outlet Stores
Fort Worth, TX
Bealls



Home of the Industry's Original
On the Move

Ken Keegan was named Profit Protection Manager - U.S. & Mexico for The Body Shop.

Post Your New Job or Promotion!
See all the Industry Movement


Your Career
Sponsor this section of the Daily
The One Thing Every Authentic Leader Knows Self-awareness is a cornerstone of authentic leadership. Knowing yourself, inside and out, is important as it can make a huge difference in how you work, lead and relate to those around you. Here's how you can become more self-aware. Know how you affect others

3 Leadership Tweaks that Will Boost How You Impact People Just a few minor adjustments to your leadership methods can go an extremely long way in how you impact and influence your people. Here are just a few that will make everyone happy. Give acknowledgements

3 Top Myths about How to Become an Outstanding Leader There are tons of articles on how to become a better leader, but how do you know which ones should be given your full attention and which ones are just myths? Here are some common myths you want to avoid. Myth: Build a huge network

Tap Your Hidden Strengths to Unleash Your Leadership Skills We all want to know that all powerful secret to great leadership. Here it is: it depends. It depends on your hidden skills and strengths, the things you don't excel or fail at. These are your most powerful tool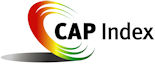 Tip of the Day
Sponsored by Vector Security
In the 1980's, it was common practice when you resigned from a company to make copies of your files and take them with you to a certain extent. Everyone knew about it and it was almost accepted behavior. Today, it's quite different and much more serious. So much more information is available to virtually everyone that, one push of a key, and certainly a well-orchestrated effort can have dramatic consequences and can bring criminal charges. In today's world, intellectual property is a critical asset to every organization and it's the responsibility of every executive to safeguard and maintain their company's intellectual property integrity. Every organization, regardless of size, can be impacted and quite frankly most have been.

Just a Thought,
Gus





Upcoming Events
---
Recruiting?
Get your job e-mailed to everyone... everyday
Post on our Featured Jobs Board!
Reach your target audience in 2015 every day!
Request our 2015 Media Kit
update account / change e-mail
unsubscribe FEEDBACK
www.downing-downing.com

Advertise With The D&D Daily




36615 Vine Street, Suite 103
Willoughby, OH 44094
440.942.0671
copyright 2009-2019
all rights reserved globally