The D&D Daily Mobile Edition
July 16,

2015



The LP Industry's #1 News Source - Informing, Educating and Instilling a sense of community




2015's GLPS's - Group LP Selfies

Your Team - Your Pride - Our Industry
One Team at a Time



Bowlmor AMF Loss Prevention Team

"Analyze, Educate, Investigate, Protect"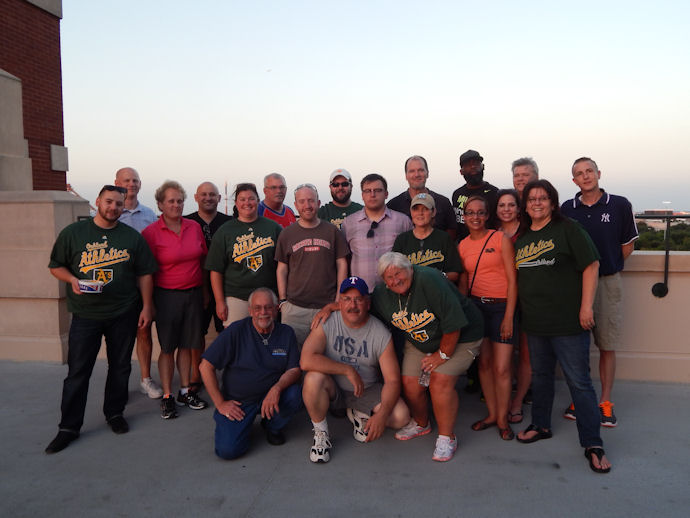 Front Row (Left to Right): Calvin Cohen, Bill Nichols, Sandy Spatz

Middle Row (Left to Right): Michael Olson, Jennifer Sleeter, Kathy Martucci, Joshua Grabiec, Anthony Sciotto, Darlene Sharp, Ryanne Jones, Jessica Doty, Cynthia Dhanis

Back Row (Left to Right): David Ballou, Sarkis Grigorian, James Purdy, Kaivon Baki, Robert Wade, Sean Ferriera, Scott Krause, Eric Rausch

Not Pictured: Daniel Welsh, Billy Grant

Share Your Team's Selfie & Let's Build Industry Pride

And have some fun in the process &
Maybe win a Pizza Party

---
View all the selfies here.
Send us your Group LP Selfie!

Sponsored by:



News Brief
Sponsored by WG Security Products, Inc.
Scarred by Islamist attacks, Kenya set to re-open Westgate mall
Kenya's trendy Westgate shopping mall will reopen on Saturday, nearly two years after gunmen from the Somali militant group al Shabaab massacred at least 67 people inside and held out for four days as security forces laid siege to the complex. Once a totem of Kenya's growing prosperity, the Westgate building has since become symbolic of growing insecurity in the east African nation and President Uhuru Kenyatta's inability to prevent frequent Islamist attacks on Kenyan soil.

Images beamed across the world during the raid dented Kenya's image abroad and scared off tourists, hurting a vital sector of the economy. Kenya's embarrassment was compounded by Westgate security footage which showed soldiers looting the mall after the Somali militants were killed.

Evans Kidero, the Nairobi governor, said the September 2013 attack was "one of the saddest days in Kenyan history" but touted the re-opening of the mall as a triumph of national resilience in the face of militant attacks. "They killed... our friends and relatives, but they did not kill our spirit," he told reporters after touring the building where workmen were slapping on final licks of paint and staff were unfurling promotional banners.

Al Shabaab has killed more than 400 people on Kenyan soil over the last two years, including 148 in a rampage by masked gunmen at a university in April. Britain and other Western powers have issued several travel advisories warning of more attacks

Major Western brands, including Subway, KFC and Converse, plan to open stores in the new mall along with Kenyan companies such as Nakumatt, a high-end supermarket chain popular with well-heeled locals and expatriate workers.

I.R.G., a private Israeli company, has been put in charge of running security in the re-opened mall. It has about 25 specialist staff and will use about 55 guards from security firm G4S, inside Westgate.

New security features will include explosive detectors, luggage X-rays, scanners to check underneath cars, bollards to prevent car bombs, and bullet-proof guard towers. reuters.com
LPNN interview: Kenya's West Gate Mall Massacre - Could it happen here?
This past January, the Loss Prevention News Network sat down with Special Agent In-Charge Richard Frankel of the FBI, who deployed to Kenya with a Rapid Deployment Team and assisted the Kenyans in the forensic and intelligence investigation related to the 2013 Westgate Mall terrorist attack. In this LPNN interview, Mr. Frankel discusses the high-profile investigation, the odds of a similar attack occurring in the U.S., and the importance of active-shooter programs for retailers.

With the ultimate responsibility of protecting your employees and customers, learn what LP executives can do to prepare for and prevent such a catastrophic event. Click here to watch the interview.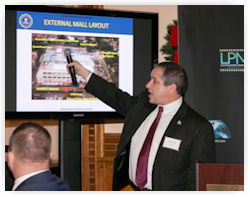 D&D Daily - Driving Worldwide Information
In addition to his LPNN interview at the D&D Daily's "Live in NYC" 2015 event, Special Agent In-Charge Richard Frankel also gave a riveting presentation later in the evening to dinner attendees, providing further detail and information on the FBI's investigation, including a slideshow with pictures and video from the horrendous mall attack. While the images were graphic in nature and hard to watch, Mr. Frankel's presentation provided the LP executives and solution providers in attendance a sobering reminder of why we as an industry do what we do. With every retailer in the country having to face the possibility of an active shooter scenario, the tragic case of the Westgate mall massacre is something everyone should be aware of and learn from. Let's keep them all safe out there.


Los Angeles Times runs "Q&A Understanding retail theft" - The National Retail Security Survey Results With Richard Hollinger's NRSS survey results presented at the NRF Protect Conference last month in Long Beach the results are making the rounds in publications around the U.S. Today the LA Times ran a full page article reviewing the findings and educating the public. It's great to see all the press coverage and educating the public is a critical step that may indeed help in building the momentum that'll hopefully lead to federal legislation on organized retail crime. If you missed any of the information or want to share it with your retail colleagues this is a great article to share with them. Just a thought. latimes.com

Retailers gain new tool in fight against crime
Checkpoint Systems Inc. has created a new tool for retailers looking to decrease shrink and increase conversion rates. The company has launched the EVOLVE-Store, a real-time app for smartphones and tablets that supports real-time electronic article surveillance (EAS) and organized retail crime (ORC) event management. The company says the app was developed in response to retail customer requests for an easy means of ensuring that store associates leverage EAS investments appropriately, comply with store shoplifting policies and have EAS systems always turned on and operating properly.

"Technology should make life easier for both consumers and retailers," said Uwe Sydon, senior vice president of innovation, Checkpoint Systems. "EVOLVE-Store accomplishes this, with simple implementation and proven loss prevention and merchandise availability benefits that offer advantages to everyone." retailingtoday.com

In-store, keeping customers and staff safe is a priority - The NRF's 2015 Holiday Planning Playbook Loss prevention executives are investing this year in a range of staffing, training and anti-theft measures along with reporting and analytics.

Several LP executives noted they are investing in LP staffing for Holiday 2015, coupled with training for both permanent and seasonal staff. Webinars and iPads are two tools that LP executives mentioned investing in to deliver timely and effective training. Cameras and additional tagging as well as refund management and analytics tools will help store and LP staff do their work more effectively also. Editors Note; Just one excerpt from the NRF's 2015 Holiday Planning Playbook. If you haven't read it yet make sure you take the time to review it. nrf.com

Slain clerk's estate sues MetroPCS, T-Mobile USA - claims security at retail store was negligent Representatives for the estate of Shelby Farah, who was shot and killed during a robbery at a Brentwood MetroPCS store two years ago, have filed a lawsuit, claiming the business had inadequate security measures. The lawsuit, filed Friday, claims that the 20-year-old victim was working alone at the retail store on North Main Street when an armed robber shot and killed her. "They assigned my child that store July 8th. She got robbed and killed 12 days later."

"The whole reason for this is I want to see changes. I want to see MetroPCS think about security first and not thing about dollar signs. According to the suit, the armed robbery was "foreseeable based on crime statistics in the general area of the MetroPCS store as well as the history of criminal activity at the MetroPCS store itself." The suit said an employee was robbed at gunpoint at the store six months before Farah was killed. Attorney Galen Bauer said the store did not take necessary safety measures like having a security guard, a silent alarm button, a clerk behind bulletproof glass or an escape route. "The same store had been robbed six months almost to the day before Shelby was killed. In response to that wake-up call, they did nothing." news4jax.com

Loose (untaxed) Cigarette Arrests in NYC Drop in Year After Eric Garner's Death - in the #1 cigarette smuggling state in U.S. The New York Police Department has made nearly 33% fewer arrests citywide so far this year for selling untaxed cigarettes. Last week, nearly a year after Eric Garner's death, loose untaxed cigarettes were being openly peddled during the evening rush on the crowded streets of East Harlem, at times in plain view of New York Police Department officers on foot patrol. While department officials declined to discuss the drop in arrests, experts say it may reflect officers' concerns over personal or professional liability, as well as a growing reluctance to make an arrest over a minor offense. "It's surprising that they're still doing any 'loosie' enforcement at all," said Eugene O'Donnell, a professor at John Jay College of Criminal Justice. "NYPD cops must now realize that challenging anybody could result in a very bad ending, and that any use of force is a monumental decision." Editor's Note: Of special note here is that Eric Garner was selling loose untaxed cigarettes at the time when police stopped him which led to his death
wsj.com

Haggen grocery stores cutting store staffing hours in just-opened new Pacific Southwest division stores Haggen acquired 146 stores divested by Safeway and Albertsons earlier this year, including 46 in the Pacific Northwest and 100 in Southern California, Arizona and Nevada that were remodeled and converted to the Haggen banner between March and mid-June. The company's challenge in its new 100-unit store base in Southern California, Arizona and Nevada is "to establish and grow the brand in competitive new markets. "It appears customer counts are a challenge for Haggen. It has a great offering within the four walls, but if it can't get customers through the doors, then none of that matters." supermarketnews.com

A&P: Bankruptcy, sale speculation 'inaccurate'

NYC Icon FAO Schwarz toy stores says goodbye on 5th Ave.

World's second smallest Target opening soon - 16k sq. ft. in St. Paul metro

Quarterly Same Store Sales Results

Domino's Q2 domestic comp's up 12.8%, international comp's up 6.7% with revenues up 8.5%
Sherwin Williams Q2 paint stores comp's up 3.9% with net sales up 2.9%
All the news - One place - One Source - One Time
The D&D Daily respects your time
& doesn't filter retail's reality

Report Your News!
(content subject to approval)



The next partnership for CMOs: loss prevention - The NRF's 2015 Holiday Planning Playbook One LP leader mentioned the importance of investing time this year to work more closely with counterparts in areas such as marketing. For example, by partnering proactively with marketing, the LP team can understand holiday season promotions and events to ensure support for combating potential upticks in shoplifting or fraud. Editors Note; Another excerpt from the NRF's 2015 Holiday Planning Playbook. If you haven't read it yet make sure you take the time to review it. nrf.com

Disgruntled retail Internal Auditor leaks personal data on 100,000 colleagues - fellow retail employees The perils of the disgruntled insider were highlighted again after it was alleged that an employee at UK supermarket giant Morrisons posted online sensitive personal information on staff because he held a "grudge" against the firm.

Andrew Skelton, 43, a senior internal auditor at the Morrisons head office in Bradford, is accused of leaking the details of nearly 100,000 supermarket employees - a breach which cost the firm over $3.1M U.S. to mitigate, according to the BBC. The data, including NI numbers, birth dates and bank account details, was posted online and sent to several newspapers last year, Bradford Crown Court heard.

Skelton had previously been cautioned for using the company's mail room to conduct eBay deals. After that disciplinary action, he was left harboring a grudge against the supermarket chain, apparently writing in a draft resignation letter found by police: "I have almost as little concern for the company as it does for me."

"Morrisons is certainly aware of this threat after spending $3.1M U.S. to clear up the consequences of a data breach after a disgruntled auditor leaked bank and pay details of 100,000 store staff. This news highlights how the consequences of an attack from the inside can be every bit as serious as being hacked from the outside." infosecurity-magazine.com

The Crucial POS Software Distinction That Retailers Aren't Paying Attention To The difference between "retail management POS solutions" and "payment-centric" POS systems. Retail management solutions put a lot of emphasis on the operational side of a business, and provide deep functionality that enables merchants to fully manage their business with software rather than spreadsheets. Payments-type POS solutions focus on payment processing. While solutions that fall under the payments category can also provide operational features, their capabilities aren't as advanced as those offered by retail management POS systems. pointofsale.com

Google rolls out Eddystone Bluetooth beacons for retailers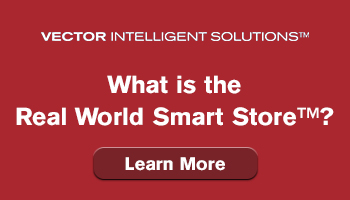 Vendor Spotlight


LP Software is Proud to Announce the Release of a New Mobile App for our Compliance Audit Software!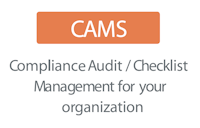 Users of LP Software's popular Compliance Audit Management System (CAMS) will now be able to manage audits from any iPad, iPhone, or Android mobile device with the release of a new mobile app. CAMS will allow users to take audits on any mobile device, with or without an Internet connection. Work more quickly and efficiently and get a comprehensive view of your audit results, action plans, follow-ups, outstanding tasks, etc. ... all while on the go!

When implementing an Audit system in your company, you need something that is easy to use, yet has all of the powerful features that are important to your organization. CAMS Audit and the new mobile app are designed to help reduce LP, Operations, Internal Audit and Risk Managers' time and effort in finding, tracking, and responding to vital Information. Learn more about CAMS here.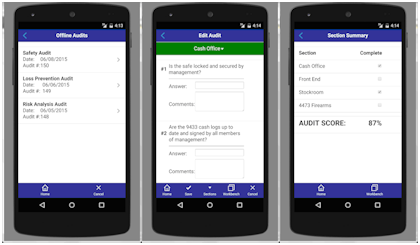 LP Software's new mobile app allows users to perform audits on any Apple or Android mobile device.
About LP Software
Today, LP Software has over 200 clients worldwide. They provide customizable software for companies of all sizes - anything from simple incident management software to global incident management & audit software. Their original LP case-management software (LPMS) has developed over time into a broader enterprise-wide system. LP Software's solutions also offer the ability to manage HR issues, Compliance Auditing /Checklists, Accidents, OSHA reporting, Award Management, and Task Management.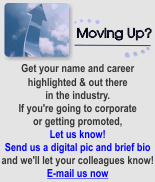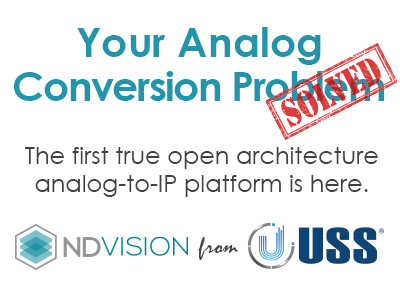 "Live in Long Beach"
at NRF Protect 2015
Opening Comments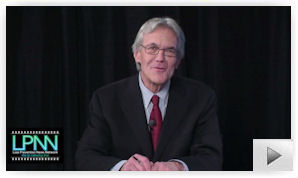 Gus Downing

, Publisher and Editor of the D&D Daily, kicks off our "Live in Long Beach" broadcast - filmed live on June 25th at the NRF Protect Conference & Expo in Long Beach, CA. Gus provides an introduction to the day's program, featuring industry leaders, retailers and solution providers talking about the hot topics in LP. From video analytics, to civil unrest, workplace violence, leadership development, the National Retail Security Survey results, Law Enforcement Collaboration, and ORC, these interviews feature valuable information designed to help you and your career.

Stay tuned to the Daily in the coming weeks and months as we re-broadcast each episode in order, including all the MC fun in between!



---
LPNN's dynamic duo takes the mic once again for another D&D Daily LIVE broadcast! MCs Joe LaRocca, VP & Senior Advisor, Loss Prevention, RetaiLPartners, and Amber Bradley, Owner & Brand Strategist, Calibration, LLC, are back for more off-the-cuff, unfiltered fun, taking viewers along the ride for our six-hour nonstop broadcast. Joe and Amber preview what's to come from "Live in Long Beach" at NRF Protect 2015.
Solution Providers, have a video or commercial you want to publish? Contact us.

Loss Prevention Research Council


LPRC Research in Action Report - June 2015
The Loss Prevention Research Council is aware of how critical research is to help guide you and your team to sell more and lose less. Each month the D&D Daily publishes brief summaries of loss prevention research from the LPRC and other researchers across the globe. This research covers a wide range of topics and includes basic types of research, such as benchmarking, as well as more applied research. Both types are beneficial: basic research helps us understand complex loss prevention issues and the environmental context in which you work, while applied research builds on this to provide us with more concrete deliverables.

This month's Research In Action report focuses on the coming tide of RFID technology. The papers follow a logical format of justifying the cost of RFID, implementation of tagging in store items with RFID, and finally some thoughts on how to look at the mountains of data that can be collected through this technology.

Models for Cost-Benefit Analysis of RFID Implementation in Retail Stores
This paper focuses on the models for analyzing passive RFID tag implementation in a supply chain comprised of the manufacturer, distributor, retailer and consumer by looking at costs of tag readers, communication network costs and other infrastructure costs. Read the report synopsis here. Read the full report here.

RFID: Looking for Maximum Gain and Minimum Pain for Retailers and Their Suppliers RFID is already attractive in the realm of supply chain and this paper looks at RFID implementation at the pallet-level, case-level, item-level as well as IT related costs and risks across the supply chain. Click here to access the report. (LPRC membership required)

RFID Data Management: Challenges and Opportunities
Radio-frequency Identification (RFID) technology has the potential to revolutionize the way that we track products from the manufacturer, through the supply chain to the distribution center, all the way to store stock rooms, shelves, and POS. The sheer volume of data that this process creates is both wildly exciting and incredibly overwhelming. This paper addresses the unique data management challenges that RFID data collection poses. Click here to access the report. (LPRC membership required)

e-commerce

Sponsored by The Zellman Group
Retailers Lose One-Fifth Of Customers Because They Lack Enhanced Payment Security Options New data from Acquity Group and Walker Sands shows the value consumers place on payment security, supporting the potential for MasterCard's selfie verification idea in reaching mainstream adoption. Consumers now have higher expectations than ever before from their online and brick-and-mortar retailers, meaning that retailers must make research intuitive and delivery instantaneous, according to Acquity Group's 2015 Next Generation of Commerce Study. The study also found that retailers will lose as much as one-fifth of their customers (21 percent) as a result of not offering enhanced payment security measures such as a finger print or other biometric sensors for mobile shopping. Nearly 1 in 5 shoppers (19 percent) have been the victim of fraudulent purchases as a result of a security breach at a major retailer, and victims of such events are far more likely to stop shopping with a retailer that has experienced a breach. retailsolutionsonline.com

There are 3 main reasons why hackers can't beat Apple Pay's security Jailbreaking is a popular practice that lets hackers remove the controls Apple builds into its products to stop people taking certain actions - like downloading applications from third-party stores.

As a result, it's no surprise in the run-up to the release of Apple Pay, a contactless payment service, everyone from the Hacker News to The Guardian warned hackers would find ways to exploit the service.

Yet, come the release of Apple Pay in the UK on July 14, the doomsaying didn't ring true and we're still yet to hear about a successful scam or proof of concept attack targeting the platform.

According to a security firm there are three key reasons for this.
● First, Apple Pay doesn't store its user's card information.
● Second it encrypts data being sent during transactions.
● Third, it lets users protect payments using their iPhone's TouchID fingerprint scanner. businessinsider.com

"Prime Day peak order rates have already surpassed 2014 Black Friday," Amazon claims Not surprisingly, the online giant wasn't giving out many details, beyond saying that members shopped at record rates during its first ever "Prime Day." A different story played out on social media, with consumers expressing frustration and disappointments about the quality of the offered deals. chainstoreage.com

Amazon's one-day sale infuriates customers - But sales up 80% Amazon's Prime Day Sale, billed as bigger than Black Friday, became a trending topic on Twitter Wednesday, with many shoppers mocking the odd mix of merchandise and perceived lack of real deals. Despite the Twitter outrage, Bloomberg.com reported that Amazon's daily sales in the U.S. were up around 80 per cent compared with a year earlier and up 40 per cent in Europe, according to data from ChannelAdvisor Corp., a firm that helps merchants sell through online marketplaces. thestar.com

Google rolls out "buy" buttons on mobile search ads - retail branded product page

MasterCard survey reveals that majority of Americans trust new payment technologies


"Fraud is not a person - it is a dynamic grouping of statistics that deviate from the norm."
Stuart B. Levine, CFI, CFCI
CEO, The Zellman Group & Zelligent


ORC News
Sponsored by Security Resources
Polk County's 'Operation Free Ride' Organized Retail Crime Investigation Results in 36 Arrests From Wednesday, July 8th through Saturday, July 11th, the PCSO Organized Retail Crimes Unit and partnering entities conducted a countywide operation focusing on those who shoplift from Polk County retail stores, and made 36 arrests.

"All of these suspects earned a 'free ride' to the county jail after attempting to steal merchandise. Our Organized Retail Crime task force works with area retailers and other law enforcement agencies to apprehend those who refuse to comply with the law. We are sending out this warning to everyone: if you shoplift in Polk County, you will go to jail." - Sheriff Grady Judd

The participating businesses involved in this investigation from Auburndale, Lakeland, Winter Haven, Lake Wales, and Haines City, were: · Bealls · Bealls Outlet · Home Depot · Lowes · Macy's · Target · TJ Maxx · Walmart

Detectives worked with loss prevention personnel at each store, focusing on identifying suspects who were trying to conceal items on their person and leave the stores without paying, and who were scanning items not being purchased in order to pay less for the items. Some of the suspects were consuming food in the stores, without paying for it.

Of the 36 arrests, 30 were for Retail Theft, and 6 were for other crimes discovered during the investigation. Of the 36 arrests, 4 of those arrested were juveniles - 3 for shoplifting, and one for marijuana possession. PCSO filed a total of 46 misdemeanor charges and 10 felony charges against the 36 suspects. The total value of items stolen by these suspects is $691.00.

29 of the suspects have criminal histories, and 13 of the suspects told detectives they are receiving government assistance. Those with criminal histories have a combined total of 110 previous misdemeanor and 102 previous felony charges.

During the operation, PCSO simultaneously hosted the second annual Organized Retail Crime Training, with 40 hours of instruction for law enforcement officers from across the country. The students were able to observe firsthand how to investigate retail theft and how to facilitate partnerships with retail loss prevention investigators to help prevent and solve crimes. polksheriff.org
Fencing Operation: $30,000 + in Stolen goods Seized from EZ Money Pawn Shop in St Augustine, FL A two-day search of the EZ Money Pawn Shop in St. Augustine turned up more than $30,000 in stolen merchandise, the St. Johns County Sheriff's Office reports. Detectives say more than 200 items of new merchandise that had been stolen from retail stores were brought to the pawn shop, where individuals were paid cash. Among the items seized were flat screen tv's, power tools, and air conditioners. Detectives will now try to determine where the specific items were stolen from. Police say charges are pending on the case. St. Augustine Police, the Jacksonville Sheriff's Office, the Internal Revenue Service, and Loss Prevention from Target and Home Depot were all part of the investigation. firstcoastnews.com
2 Charged with theft of over $75K in merchandise from Bed Bath & Beyond Secaucus, NJ A pair of Passaic County men have been charged with stealing more than $75,000 in merchandise from Bed Bath & Beyond in Secaucus in an alleged scheme that apparently involved the U.S. Postal Service and eBay. Guillermo Ordonez, 41, of Paterson, and Charles Robles, 35, of Prospect Park, made their first court appearance on the charges yesterday in Central Judicial Processing court in Jersey City. Both men are charged with theft in a quantity of over $75,000 and receiving stolen property, the criminal complaints states, adding that Ordonez is also charged with conspiring with a woman to commit theft. The complaints do not provide details on the alleged scheme but probable cause for the charges is listed as "information from the Newark Postal Inspection Service, the Bed Bath & Beyond loss prevention officer and various records from eBay." nj.com
Do you have an ORC case to share?
Share your ORC news and help the industry grow

Retail Crime News

Shots Fired Outside Wolfchase Mall in Memphis, TN Memphis Police are on the hunt for two gunmen who they said opened fire in the Wolfchase Galleria mall parking lot. The shooting happened just after 7 p.m. on Wednesday night on the mall's east side; this is the entrance to the carousel. Officers on the scene said the shooter was firing shots from a car as it left the parking lot. No one was injured in this shooting. Charles Tarkington, the mall's General Manager, released the following in a statement: "We are cooperating with the Memphis Police Department as they investigate this incident." myfoxmemphis.com

Fleet Farm Manager shot during apprehension of Teens stealing Ammo in Beaver Dam, WI A 17-year-old from Fitchburg caught shoplifting ammunition in a Fleet Farm store in Beaver Dam shot and wounded a 31-year-old assistant store manager early Wednesday evening before fleeing. The manager, shot in the wrist and the shoulder, is expected to survive, and the suspect was caught a short time later. Beaver Dam police said the manager was assisting a loss prevention employee in trying to detain the teenage boy for shoplifting. The conflict continued in a store parking lot, where the 17-year-old allegedly fired one shot from a handgun, hitting the manager. The suspect then sped away south on Highway 151 but was caught about 15 minutes later by the Dodge County Sheriff's Office and Columbus police. A second suspect, an 18-year-old from Verona, also was taken into custody a short time after the incident, and he faces similar charges as an alleged accomplice. jsonline.com

Suspected Cuban gang members accused of stealing tractor-trailer in Wytheville facing federal charges Prosecutors say they are part of a group that stole tens of millions of dollars in merchandise. Miguel Mompie, 47; Ritzy Robert-Montaner, 25; and Orlis Machado-Cantillo; were previously arrested in connection to the Wytheville incident. The three were arraigned recently in New Albany, Indiana, on federal charges. Prosecutors say they are part of a group that stole tens of millions of dollars in merchandise in several states. Five other suspects have been indicted in connection to the cargo theft ring. Prosecutors say the value of merchandise stolen from or transported through Indiana alone is believed to exceed $17.5 million. Prosecutors say after the cargo was stolen, the group would take the merchandise to other locations and sell it. wdbj.com
Armed Houston, Texas Store Clerk Kills Two Robbers, Saves Co-Worker's Life A clerk in a convenience store in southwest Houston shot two armed robbers and saved his co-worker's life Monday night. The injured robbers escaped in a waiting car. They later died at an area hospital. The Houston Police Department reported that three men entered a Super-K convenience store located in the southwest part of Houston. A fourth man waited in a car as the getaway driver. One of the men began to pistol-whip the store owner's son-in-law working as a clerk. A second clerk, the brother of the store's owner, was taking a break at the back of the store and observed the unfolding robbery attempt and assault. He quickly grabbed his gun and shot two of the men. The men fled to the getaway car and left the scene. breitbart.com

Two Suspects at Large After Armed Robbery at Tallahassee Walmart Tallahassee Police Department was called to the Walmart Tuesday night at approximately 11:55pm for an armed robbery. Upon arrival, Patrol Officers learned two males entered the store wearing masks and one was armed with a handgun. The suspects demanded money from a store employee and after receiving it, fled the area. TPD's canine officers were called to the scene and attempted to track the suspects path as they left the store. The K-9's began to track towards a nearby vehicle, which immediately drove away at a high rate of speed. A short pursuit was initiated but was quickly terminated by a TPD Supervisor due to unsafe speeds. wctv.tv

Russian living in Mass. sentenced 2 yrs prison - using stolen credit card info to buy hundreds of thousands Obtaining stolen card data using online forums dedicated to the trafficking of stolen information he made fraudulent online purchases, Svetlichnyy and co-conspirators frequently used the names and billing addresses associated with the stolen data, but had goods shipped to addresses he controlled. myfoxboston.com

NY man gets 10 months for using fake credit cards in Portland Maine - Accomplice gets 13 months - traveling crew behind bars Kittery police seized 38 counterfeit credit cards and several thousand dollars in electronics and gift cards from the rental car in Sept. 2013. The two were also busted in Ohio with 17 fake credit cards a month after this arrest in 2013. The duo returned to Maine and were arrested in late January 2014 using fake credit cards at Wal-Mart to buy gift cards, baby formula, iPods, and sundries. bangordailynews.com

Most Charges Dropped against 4 suspects in International Fraud Ring in Bucks, Co, PA All but one felony charge have been dropped against four alleged members of an international organized crime group suspected of identity and credit card fraud who were busted in a Bensalem motel. In brief court appearances Wednesday before District Judge Joseph Falcone, Diana Kurlovica, 23, Artjoms Volincevs, 21, Saulius Savickas, 30, and Dovydas Bielskis, 31, all Latvian nationals, waived their right to a preliminary hearing on a single charge each of felony corrupt organizations. In exchange for the waiver, the DA withdrew charges of conspiracy, unauthorized use of an access device and identity theft. The four were caught in May after a Michigan man complained that a motel room was rented using his credit card number without his authorization. Police learned none of the suspects was in the country legally. The suspects came from Chicago in a rented vehicle. Inside the room, police reportedly found items associated with ID and credit card cloning, including four recently purchased laptop computers, four cellphones, several thumb drives and other electronics. A dozen gift cards and Green Dot preloaded credit cards, newly purchased, high-end items such as watches and sunglasses were also recovered from the hotel room. buckscountycouriertimes.com

Tallahassee Police investigating Credit Card Skimming; card info used at Sam's Club Skimmers may have swindled several Tallahassee customers and then cashed in at Sams. Officers say the two women used stolen credit card information to create counterfeit cards and then used them at Sams on June 26th. "The main thing they were purchasing were gift cards - something we see fraudsters do a lot because it's an easy way to launder money in a sense to use it at a later time," TPD Spokesman Dan Warren said. Tallahassee Police are still investigating how much money the women spent at Sam's and where they got the stolen credit card information. wctv.tv
Manchester, NJ Police nab credit card fraud suspect; tips from Social Media The success of social media paid off with the arrest of a Credit Card/ ID thief following the posting of information and photos on the department's Facebook page. Kenneth DiBeneditti, 44, allegedly used a debit card to purchase goods at several businesses in the Whiting section. app.com

Mansfield, TX Fire Fighter takes on Armed C-Store Robber Daniel Gaskey was standing at the counter of a convenience store in Midlothian, Texas, late last month when a masked man armed with a knife entered the establishment. The would-be robber may have figured he had the upper hand, even considering Gaskey's size - but he couldn't have known Gaskey is a firefighter in Mansfield with some know-how with regard to these matters. theblaze.com
Smith's Food and Drug in Taos, NM approach to Shoplifting spurs lawsuit, raises concerns While shoplifting is a challenge for many local retailers, court records and police reports indicate employees at Smith's Food and Drug have taken a particularly aggressive approach to the problem by using physical force to apprehend suspected thieves. But that tack not only runs counter to the policies of other major retailers, law enforcement officials say it can be dangerous, not just for staff and suspects but customers, too. The Taos News sent a series of questions to Smith's Food and Drug about its policies on using physical force to stop shoplifters and what training its employees receive to safely handle such incidents. In a statement, Vice President of Public Affairs Marsha Gilford said: "We take the safety of our associates and customers very seriously in every aspect of our operations. For obvious reasons, we regret we are unable to participate in stories that outline our practices regarding shoplifting or other crime deterrents." taosnews.com

Shop Owner Sold Norco pills From Thrift Store in Aurora, IN Charles D. Snider, 52, of Aurora, is accused of dealing prescription pills illegally from his thrift store, D&J Bargain Shop. The shop is located only about 300 feet from a school. Police learned from a confidential informant on July 5 that Snider, was possibly selling Norco from his store. Norco is a prescription medication that contains a combination of hydrocodone and acetaminophen. A search warrant was served at D&J Bargain Store on July 10. Snider was taken into custody and admitted to selling 90 Norco pills that same day. He told officers he sold the pills in order to get money to support his crack cocaine addiction. eaglecountryonline.com

Bear breaks into Colorado bakery and eats 24 pies - but leaves one behind A bear with a sweet tooth broke into a Colorado bakery, ate 24 pies - and then took two to go. But he left the strawberry rhubarb one, the daughter of the owner of the Colorado Cherry Company told the Guardian. The bear broke into the store, located in the city of Lyons, through a window and climbed on top of the oven before eating "about two dozen pies, bags of cocoa, and a bag of sugar", according to Mikaela Lehnert, the owner's daughter. "He went for the apple and the cherry and left behind the strawberry rhubarb so he was a picky little guy," Lehnert said. theguardian.com

Zales Jewelers in the Independence Center, Independence, MO reported a couple attempted a Ring Switch; the ring was recovered and the suspects fled the store

Romanian couple nabbed for alleged credit card fraud in Seoul, Korea; 8 cloned cards, ATM withdrawals of $138,000



Robberies and Burglaries
● Alon - Waco, TX - Armed Robbery
● Creative Approach - Atlanta, GA - Burglary
● CVS - Jacksonville, FL - Armed Robbery
● D-Mart - Somerset Co, NJ - Armed Robbery
● Ernest Pharmacy - London, ON, CN - Robbery
● Marathon - Miami, FL - Armed Robbery
● Midtown - Omaha, NE - Armed Robbery
● Pharmacy Plus - Robinson, TX - Burglary
● Playful Potter - Sparks, NV - Burglary
● Rite Aid - State College, PA - Robbery
● Xtremart - Glen Burnie, MD - Armed Robbery
● 7-Eleven - Henrico Co, VA - Armed Robbery
● 7-Eleven - St. Louis, MO - Armed Robbery - same store 2x this month


Featured Job Listings
Sponsored by NuTech National
Feature Your Job Here For 30 Days -
70% Aren't On the Boards
Dir AP
Saks Fifth Ave

New York, NY
Saks Fifth Ave


VP of Security
Comcast
Philadelphia, PA
Comcast
Senior Dir Safety/Food Safety/Hazmat
Sears
Hoffman Estates, IL
Sears Holdings Corp
Territory LP Dir.
Burlington Stores
Los Angeles, CA
Burlington Stores
Director of LP
SUPERVALU
Bowie, MD
SUPERVALU
Dir. of Security/LP
Estee Lauder
Los Angeles, CA
Estee Lauder
Director of LP
A'gaci
San Antonio, TX
A'gaci
Director of LP
Lane Bryant
Columbus, OH
LinkedIn
Director of LP
PacSun
Anaheim, CA
PacSun
VP Supply Chain, LP & Safety
Ross Stores
Ft. Mill, SC
Ross Stores
Dir, Pharmacy LP
Rite Aid
Camp Hill, PA
Rite Aid
LP Corporate Sr Mgr
JC Penney
Dallas, TX
JC Penney
Corporate LP Mgr
St. John Knits
Irvine, CA
St. John Knits
Mgr, Corp Security & LP
Canadian Tire
Oakville, ON
Canadian TireRegional LP Mgr
Victoria's Secret
Los Angeles, CA
L Brands
Market ORC Investigator
Victoria's Secret
San Francisco, CA
L Brands
District LP Mgr
Dick's Sporting Goods
Phoenix, AZ
Dick's Sporting Goods
LP Mgr
Dick's Sporting Goods
Wheaton, MD
Dick's Sporting Goods
Regional LP Mgr
Family Dollar
Milwaukee, WI
Family Dollar
Regional LP Mgr
Family Dollar
Philadelphia, PA
Family Dollar
Multi Unit LP Mgr
The Great Atlantic & Pacific Tea Co.
New York City
The Great Atlantic & Pacific Tea Co.
Implementation Expert/Project Mgr
LP Software
Worth, IL
LP Software
Sales Representative
NuTech National
Maitland, FL
NuTech National

Limited Time Only - Post Your Multi-Unit LP jobs for FREE - Learn More Here

Daily Job Alerts


Appearing One Day Only
View our Internet Jobs Archives here
LP Specialist
Kroger
Little Rock, AR
Kroger
LP Specialist
Fred Meyer
Covington, WA
Kroger
Dept Mgr LP & Safety
Lowe's
Batesville, MS
Lowe's
Dept Mgr LP & Safety
Lowe's
York, PA
Lowe's
Dept Mgr LP & Safety
Lowe's
South San Francisco, CA
Lowe's
AP Manager in Training
Walmart
Whitinsville, MA
Wal-Mart
AP Manager in Training
Walmart
Campbellsville, KY
Wal-Mart
AP Manager in Training
Walmart
Yakima, WA
Wal-Mart
AP Manager in Training
Walmart
Vernal, UT
Wal-Mart
AP Manager in Training
Walmart
King George, VA
Wal-Mart
AP Manager in Training
Walmart
Cicero, IL
Wal-Mart
AP Mgr
Saks Fifth Ave
McLean, VA
Saks Fifth Ave
Project Manager, AP
Saks Fifth Ave
New York, NY
Saks Fifth Ave
LP Manager
Sears
Long Beach, CA
Sears Holdings Corp
LP Manager Hrly
Sears
Panama City, FL
Sears Holdings Corp
District LP Manager
Kmart
Philadelphia, PA
Sears Holdings Corp
LP Manager Hrly
Sears
Gadsden, AL
Sears Holdings Corp
AP/LP Mgr
Macy's
Ponce, PR
Macy's
Regional AP Sr Mgr
Walmart
Olathe, KS
Wal-Mart
District LP Mgr
Nike
Washington, DC
LinkedIn
Regional LP Mgr
Vans
Cypress, CA
Vans
LP Group Mgr
Bealls/Burkes Outlet Stores
Smyrna, GA
Bealls



Home of the Industry's Original
On the Move

None to report.

Post Your New Job or Promotion!
See all the Industry Movement


Your Career
Sponsor this section of the Daily
How to Remain Positive Through Even the Worst Adversity What do you do when the going gets tough? Do you focus on what went wrong? Or do you try to find the silver lining and learn from your mistakes? It's hard to find the strength to make lemonade when life hands you lemons, but here are some great ways to keep your chin up. Don't get caught up

Conflict? When to Let it Go and When to Confront it Head-On One of the hardest decisions you will have to face is how to handle conflict with another person. There are certain times when ignorance is bliss, but some conflicts will need to be resolved. Here are some ways you can tell the difference. The conflict you create

6 Ways You Can Make Bad Situations Better We are all going to be blessed with good situations, but we are also going to face bad ones as well. That's just a part of life, but the key is not to become frustrated and let failure get us down. What action you take after a failure is key to turning it into success. Here are some tips to help. Just accept it

Nothing Personal, But Here's How You Should Be Handling Criticism Sometimes we go on the defense when we receive constructive criticism. We may feel like we're being made to look bad, but that's not the case. Criticism is a gift. Here is why how you should handle feedback. It's a learning opportunity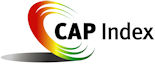 Tip of the Day
Sponsored by Vector Security
Your self-evaluation is probably the most important document you'll write all year and it requires a degree of self-reflection and openness that, if done correctly, thoroughly, realistically and written well, will in actuality garner more respect than virtually anything else you can do. However, it's also a double-edged sword that mandates your adherence and constant effort to reach your written objectives and goals. The problem is that while most are rather open about their areas of improvement, very few actually quantify what they are going to do to improve and set specific goals that are realistically obtainable. The first step may be in just approaching and completing the reviews of your direct reports first and doing them with the same intensity and focus as you do yours. This step gets you in the game so to speak and allows you to tie yours into your teams and also may just give you some feedback you need to hear.

Just a Thought,
Gus





Upcoming Events
---
Recruiting?
Get your job e-mailed to everyone... everyday
Post on our Featured Jobs Board!
Reach your target audience in 2015 every day!
Request our 2015 Media Kit
update account / change e-mail
unsubscribe FEEDBACK
www.downing-downing.com

Advertise With The D&D Daily




36615 Vine Street, Suite 103
Willoughby, OH 44094
440.942.0671
copyright 2009-2019
all rights reserved globally