The D&D Daily Mobile Edition
July 17,

2015



The LP Industry's #1 News Source - Informing, Educating and Instilling a sense of community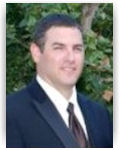 James Peterson was promoted to Division Operations Director for RadioShack. James has been with RadioShack since 2001. His previous position was Divisional Loss Prevention Director, where he managed a group of 15 RLPMs and Investigations Managers, spanning more than 2,500 RadioShack locations. Prior to that, James held loss prevention roles at Montgomery Ward, Harris Department Stores and Max Club. Congratulations, James!

News Brief
Sponsored by WG Security Products, Inc.
Fitting Room Sex Video in Uniglo Store Goes Viral
Sex may sell, but clothing retailer Uniqlo is finding the adage a bit uncomfortable after a Beijing store was said to be the setting of a steamy online video. Online searches for the Japanese clothing brand soared this week after the viral spread of the video apparently showing a young couple having sex in the fitting room of the Chinese capital's flagship store.

But the video also caught the attention of police and China's highest web regulator who are investigating whether it was a vulgar marketing gimmick. Uniqlo has denied any involvement in the video. foxbusiness.com

12,400 Apple Retail Workers Win Class Cert. In Security Screening Bag-Check Suit A California federal judge granted class certification Thursday to a group of Apple Inc. retail workers who claim the technology giant stiffed them on pay for the time they spent complying with a company policy that their bags be checked before they walk out of the workplace. U.S. District Judge William Alsup determined that with more than 12,400 current and former employees in over 50 locations and the assertion that they all suffered unpaid wages because of Apple's bag-search policy, the numerosity and typicality requirements are met.

After exploring whether a common issue of all employees who brought bags to the store could predominate over individual reasons that the workers may have brought the bags - for health reasons, because Apple required them to take work home or simply for the convenience of carrying personal belongings - Judge Alsup determined he would certify a class of all employees since July 25, 2009, and litigate the generic policy classwide.

The plaintiffs contend that because any employee who brought a bag had to undergo an exit search and thus remained under Apple's control as defined by California's labor laws, they should be compensated for the time. Apple counters that because employees could choose not to bring a bag in the first place, they were not under its control.

Apple then sought summary judgment, arguing the time spent undergoing bag and gadget checks isn't compensable because employees aren't required to bring purses, backpacks and electronic devices to work, but the judge turned the motion down.

One worker, whose name was blacked out of a court filing, told Cook in a 2012 message that Apple managers "are required to treat 'valued' employees as criminals." Cook forwarded it to top retail and human resources executives with the query: "Is this true?" The court filing did not include what responses Cook received. law360.com reuters.com

62K Abercrombie Workers Win Class Cert. In Look Policy Row - Required them to buy Abercrombie clothes in Calif. A California federal judge on Thursday certified a class of about 62,000 Abercrombie & Fitch Co. employees who brought an employment suit claiming they were illegally required to buy the retailer's clothing for work, ruling that the plaintiffs satisfied all the requirements for class certification. Named plaintiff Alexander Brown alleges that Abercrombie implements a statewide practice of requiring employees to purchase its clothing to wear at work in violation of California's Labor Code and has failed to reimburse the plaintiffs for the purchase of clothing or footwear. The plaintiffs allege that Abercrombie required employees to wear what essentially constituted a uniform but didn't provide it, instead forcing employees to purchase items from its "AAA Style Guide" booklet containing pictures of specific articles of clothing from Abercrombie's current season. law360.com

Gift Card Fraud Will Be a Major Threat Post-EMV
Online. Card-not-present, or CNP, fraud in the United Kingdom rose 79% in the first three years after EMV adoption. And it's likely that fraudsters in the United States will follow suit, targeting one of the most popular-and most fraud-prone-products available: the online gift card. Existing fraud detection systems aren't sufficient to deal with the problem. Many programs require time and a physical shipping address to detect fraudulent transactions. Neither of those factors is present when selling an online gift card, which is delivered instantaneously and electronically.

This creates huge opportunities for what's being called "fast fraud," which occurs when perpetrators take advantage of weaknesses in online and mobile commerce security to steal digital goods. Additionally, most systems don't track the lifecycle of a gift card - when and where it was purchased, how it was used, who used it-which is valuable information when it comes to spotting and stopping repeated fraud. paymentsource.com

Rite Aid posts 50+ Asset Protection Agent positions this month on LinkedIn

South Florida - The money laundering capital - 760 check cashing businesses must get digital photo & thumbprint of all $1k+ tax refunders

Ollie's Bargain Outlet to grow - raises $143m in IPO - 181 stores now - has 950 locations identified

Starbucks to open stores in lower-income urban areas, including Ferguson

It's not what YOU say, it's how YOU say it
Rarely a day goes by when you don't have to confront someone about their actions, or lack there of. It could be an employee who missed another deadline, a child who did not complete her homework, a co-worker who made inappropriate comments, or a counterpart in a negotiation who intentionally misled you. Our goals in these situations often include getting the truth, learning our counterpart's motivation and positively affecting future behavior - without damaging the relationship. There is one small adjustment that will have a giant impact on these conversations - stop saying the word you. w-z.com
All the news - One place - One Source - One Time
The D&D Daily respects your time
& doesn't filter retail's reality

Report Your News!
(content subject to approval)





Retail Fraud - New York
Sept. 24th

Retailers Register for Free

"Unleash the power of your fraud team"

How do you out-smart, out-think and out-last the bad guys? A decisive factor that separates fraud teams with great results from those with average results is their ability to stay ahead of the bad guys.

In his keynote presentation Skip Myers, Director of Loss Prevention/Risk Strategy at Micro Center will share with you a simple philosophy that fuels his success in defeating fraud. Discover how unleashing the power of your fraud team can contribute to your organization's overall profitability and success.

Also featuring on the agenda

RETAIL FRAUD EXCLUSIVE - From the UK we will have Tim Edwards, Group Loss Control Director at JD Sports Fashion Plc. Tim provides an inspiring glimpse into the culture, cutting edge technology and know-how that protect JD Sports' 1,000 store estate throughout Europe. In this all new presentation, incorporating material never before seen outside of the JD inner sanctum, Tim talks candidly about the challenges he and his team face, the valuable lessons learned and how retailers can use those lessons in their own fights against crime.

We will also be hearing from: Glenn Justus, Senior Corporate Investigator, Barnes & Noble, Hernando Zambrano Elizondo, Store Operations Director, 7-Eleven Mexico, Lisa Bolton, Director of Operations and Finance, Food Service Warehouse and Christopher McDonald, Senior Vice President Loss Prevention at Compass Group North America.
RETAIL FRAUD EXCLUSIVE - Hot off the press, we will be presenting the results of this year's landmark US Retail Fraud Survey, sponsored by Volumatic. The Survey will provide powerful insights into the state of retail risk and loss prevention in the US, including what retailers are most worried about in LP and what they are planning on doing about it. This information is vital to retailers in benchmarking their own businesses and identifying areas of potential weakness; where criminals could strike next.

SPECIAL GUEST - We will have a thought provoking contribution from the man formerly known as Britain's Greatest Fraudster, Tony Sales, whose transition from organized crime "royalty" to advisor to some of the biggest retail and financial institutions on the planet has been truly remarkable.
Retailers, to obtain your VIP Access All Areas Delegate Passes, free of charge, click here. The pass gives you access to all presentations, round tables, discussions and networking sessions as well as free refreshments throughout the day and an excellent, hot lunch.
Gus Downing, Publisher & Editor of the D&D Daily, will also be in attendance and possibly with
an LPNN film crew - reporting to the industry and providing a recap of the day's events.



New point-of-sale malware found in 13 U.S. states & Vancouver, Canada - Comes in spam - goes through your back door Cybercriminals are casting increasingly wider nets in their search for new point-of-sale systems to infect. This appears to be the case with a new memory scraping malware program called GamaPoS that's distributed by a large botnet known as Andromeda. GamaPoS was recently discovered by security researchers from antivirus vendor Trend Micro, who found systems infected with it inside organizations from 13 U.S. states and Vancouver, Canada.

These type of threats monitor the memory of point-of-sale systems for payment card data and steal it while it's being passed from the physical card readers to the commerce applications. Attackers have historically infected PoS systems by stealing or guessing remote access credentials. However, the numerous PoS breaches at large retailers in recent years have prompted many organizations to secure their remote access procedures, making this attack vector less attractive for cybercriminals.

This would explain why the GamaPoS gang has taken a different approach. Instead of directly targeting PoS systems from the Internet they're going after them from inside the trusted internal networks of companies.

Their attacks start with spam, they send rogue emails purporting to include PCI DSS (Payment Card Industry Data Security Standard) compliance documents or updates for back office customer service systems from the Oracle Micros PoS suite. csoonline.com

Digital Signage is the next big tool for LP - IT - Marketing - Operators - Just about everybody - Especially the Consumer While we hesitate to post all of the white papers on the subject with this being a digital fast break vehicle we felt it necessary to share with you the end result findings and key benefits at least from an LP prospective. However all of which are dependent on the LP team of each retailer being heavily involved in the implementation and roll-out of this new phenomena that'll be taking retail by storm over the next decade. While literally all of them are common sense the list is impressive. From facial recognition, to surveillance, to consumer interaction. The benefits are endless and digital signage will be as critical to a retailer as registers are. The ability to influence, interact, direct, and observe consumer behavior will be the key moving forward and LP has an opportunity here to get involved and take advantage of technology that will be changing the very face of retail. As stores become digitally interactive and almost seamless with a consumers online and offline behavior. Truly enabling retailers to be predictive environments. Just a thought.

Canadian Tire takes digital to a whole new level in their new showcase store - Creating a test-and-learn environment Canadian Tire is continuing to play digital offence with a new Edmonton "showcase" store, focused on providing immersive, interactive experiences for customers. The store includes more than 100 digital screens, digital flyer access, an exterior LED screen and unique product selectors across several of its departments. The automotive department, for example, includes a car simulator, allowing customers to have the opportunity to test drive tires in different weather conditions. Its seasonal department, meanwhile, currently has a backyard and patio builder tool, where customers can use interactive screens to design their dream outdoor space. The store also includes 50,000 square feet of warehouse space dedicated to house inventory for fulfilling online orders, along with a drive-through area for customers to easily pick up e-commerce purchases.

Essentially for us, it was an opportunity to show that we're really at the forefront of driving innovation and digital integration into bricks and mortar. The idea is to provide customers a place to try out things like hunting and fishing equipment and furniture, and use digital tools to help make purchase decisions. "This store as it stands is a test-and-learn environment for us." strategyonline.ca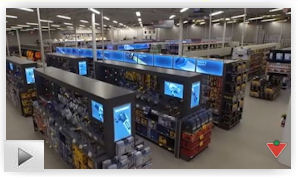 Managed Security Service Market Growth To Skyrocket - With North America Leading Global Growth Global Managed Security Services Market: Cloud-Based Services to Push Market Growth at 15.4% CAGR during 2013-2019. Managed security services or MSS are designed to manage an organization's security needs. The services are conducted in-house or outsourced to a service provider. Managed security services monitor the intrusion detection systems and firewalls, perform security audits, oversee patch management, and respond to network emergencies. newsfactor.com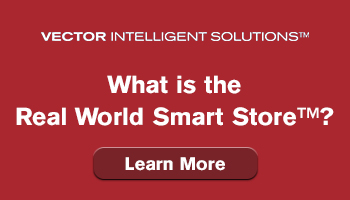 Vendor Spotlight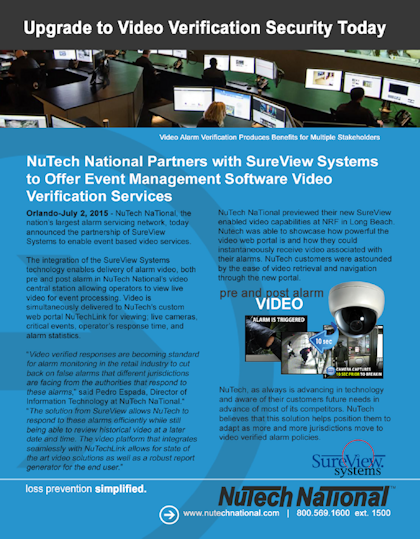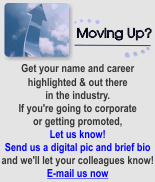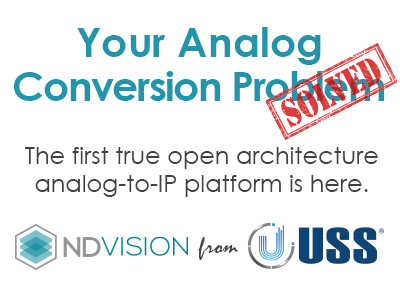 WG Security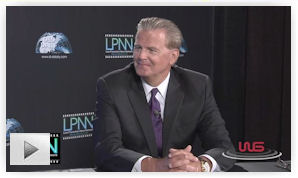 The Silicon Valley has long been the world's center of technological innovation, so it should come as no surprise that WG Security is located at its very heart in San Jose, CA. Whether tackling the phenomenon of "wardrobing," preventing counterfeit online returns, taking EAS service to the next level, or developing a new solution for cylinder-shaped merchandise, WG continues to turn heads in the EAS and RFID industry with its ingenuity and out-of-the-box thinking. Ed Wolfe, VP Business Development for WG, tells us how the company has been so successful at solving retailers' chronic shortage and operational problems.

---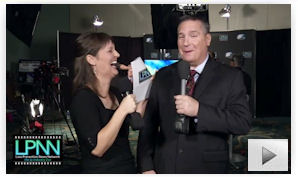 Joe LaRocca - tech guru and "borderline Millennial" (as Amber calls him) - talks about some of the challenges and opportunities of technology in today's retail world - from live video streaming to social media.

Solution Providers, have a video or commercial you want to publish? Contact us.

Canadian Push
Sponsored by Vector Security
Canadian Privacy Laws now favorable for the LP professional - Read all about it here in the Daily in a 3 part series starting Monday next week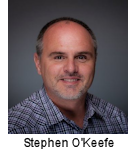 By Stephen O'Keefe
VP of Operations, Retail Council of Canada; Retail Consultant, Grist Mill Solutions

In a world of growing risk and threats the Loss Prevention professional is continually fighting the battle between privacy and security. There are arguments in both camps that one is more important than the other. Legislative leaders and elected officials play a important role in establishing the happy medium, but what happens when they get it wrong? Extremely strict privacy laws make it easy for a criminal to establish anonymity, and very difficult for a security professional to conduct a thorough investigation. Weak privacy laws create an environment of risk to the public whose identities may be compromised for nefarious purposes. Next week we will be posting a three part series describing a 15 year journey through the legislative bureaucracy that placed Canada at the top of the leaderboard for Privacy Laws, and created the unintended consequence of anonymity for the bad guy.

Digital Privacy Act Finalized
The Government of Canada recently passed amendments to the Personal Information Protection and Electronic Documents Act (PIPEDA) that will impact every organization that collects, uses or discloses personal information in the course of commercial activities (for example, the personal information of customers or clients).

Overall, the basic framework in PIPEDA remains the same. Key changes include:

● Clarification of valid consent. PIPEDA is now more explicit about what constitutes valid consent when collecting personal information through commercial activities directed at specific classes of individuals, such as children;
● Mandatory Data Breach Reporting. PIPEDA now includes obligations for organizations to report potentially harmful data breaches to the Privacy Commissioner of Canada and affected individuals; and to keep records of all data breaches. The law includes significant fines for deliberately failing to comply with the new data breach rules.
● New exceptions to the requirement for consent. PIPEDA now includes a number of new exceptions to the requirement for organizations to have consent before collecting, using, or disclosing personal information for specific purposes. These new exceptions include being able to share personal information to conduct due diligence in the context of a merger or acquisition; to report suspected cases of financial abuse; or to contact the family of a missing or injured individual.
● New powers for voluntary disclosure when deemed in the public interest and other powers. Under PIPEDA the Privacy Commissioner now has the ability to enter into voluntary compliance agreements with organizations that have been found to be violating the law. In addition, the Commissioner has more time to take organizations to court over a privacy violation, and greater scope to make information about a non-compliant organization public, when it is in the public interest.

These changes came into force on June 18, 2015 with the exception of the mandatory data breach reporting requirements. These measures will not come into force until regulations that provide specifics on the data breach requirements have been adopted, expected sometime in 2016. Industry Canada has stated that it will hold stakeholder consultations in advance of finalizing these regulations.

A press release from the Government of Canada can be found here. The Legislative Summary of the law can be found here. Full text of the Digital Privacy Act can be found here. retailcouncil.org

More fresh food, more shrinkage problems for supermarkets, experts say The "fresh revolution" is on at scores of supermarkets across the country this year as grocers spend heavily on renovations to feature more fresh food in the hope of generating higher sales and profits. But while consumers who are generally shifting toward healthier eating habits might appreciate the moves, supermarket owners like Loblaw, Metro, Sobeys, Save-On-Foods and Sobeys may end up regretting the collective push, experts say. "[T]here are many myths surrounding the fresh revolution, not the least of which is that fresh categories are more profitable. Fresh departments - with everything going well - often generate about half the profitability of old boring grocery departments.

But the shift to fresh means more money spent by grocers on things like labor - and the risk that returns won't be as high as some think. You have to manage the whole supply chain, the issues we're seeing with currencies and the whole issue around shrinkage and wastage" weigh on profitability. Supply chain logistics have improved to reduce "shrinkage" or food waste, CIBC's Caicco said, but it still may all add up to a costly effort that doesn't grow the bottom line. globalnews.ca

It's Going to be a Fight - Too Many High End Retailers Setting Up Shop In Canada An explosion in the number of high-end retailers in Canada could lead to tough times for the segment down the road in a classic case of too many sellers chasing too few buyers, according to retail consultant Trendex. Over the past two years, the Canadian expansion plans of both Nordstrom and Saks have come into focus as have the expansion/remodelling plans for Holt Renfrew and Harry Rosen," Trendex said in a newsletter. Together the total number of stores operated by the four banners will increase from 24 in 2014 to 36 in 2017, including 16 stores in the Toronto market alone.

While these store counts alone rightly raise concerns, they are only part of the story," says Trendex, which estimates that more than 40 new high-end doors under various brands have opened in Canada over the past three years, with 30 more to be added between 2015 and 2017.

Besides the risk to the segment from too many competitors and the possibility of a domestic or global economic downturn, Trendex noted that "luxury/better retailers will also continue to experience problems finding and training competent sales personnel.

While FGL Sports, Mark's, Reitman's, Walmart and HBC's DSG Division reported stronger results, many others continued to struggle. Danier Leather, American Apparel, Gap and Sears Canada all sustained double-digit sales decreases. Le Chateau lost $12.4 million as sales were down less than the prior year but same-store sales were lower. chroniclejournal.com

Fashion retailer Simons to expand across Canada
One of Canada's oldest family-owned retailers is hoping to defy industry woes by launching an expansion that could extend the Simons brand across Canada. The fashion retailer is spending up to $200 million over the next four years to open eight stores. It says the move is intended to boost its annual sales base of more than $350 million. ctvnews.ca

Tim Hortons offers buy-outs to 15 per cent of total workforce - "just over three per cent" elected to take the offer Under the terms of the buy-out package offered, qualifying employees would receive three weeks salary per year of service. Tim Hortons has offered buy-outs to 15 per cent of its total corporate workforce across all Canadian offices and regional branches. The voluntary redundancy offers have also been extended to 15 managers in corporate-owned restaurants, but does not include sales staff at roughly 3,800 Tim Hortons franchises in Canada. Tim Hortons currently has approximately 2,300 employees at its headquarters, regional offices and distribution centres across the country.

The spokesperson added that Hortons is "working on bringing some additional shared services" to Oakville and that over 160 individuals in Oakville have been offered "promotions and new opportunities" since the company cut roughly 350 corporate staff following the merger of Burger King and Hortons to form Restaurant Brands International in December 2014.

A current Tim Hortons employee, who did not want to be named, alleges that more than 800 workers have left Oakville since the start of 2015, a figure that Robichaud denies. Many have left voluntarily, the employee says, because they don't want to transfer knowledge "knowing full well that they will be laid off in January." The employee said that "essentially everything is being outsourced department by department" and "everyone is demoralized and upset and stressed out beyond belief." The Star spoke to a Tim Hortons employee privately who said IT workers in Oakville were being asked to train workers at outsourcing firms based in the U.S.

Robichaud confirmed the option of outsourcing some corporate positions is being explored and the payroll department will be outsourced this fall, affecting five employees who Tim Hortons say have not "been asked to train replacement workers." thestar.com

Victoria Police investigating after employee records from Sports Traders tossed in dumpster Greg Penno, the owner of Sports Traders, admitted to tossing out the boxes, chalking it up to a simple mix-up. "It was good they found it, I think there's no harm done," he said. "It is the wrong thing to do obviously and I made a mistake, I mixed up the boxes, but I think ultimately, they would just go to the recycle bin and get chewed up there." Penno was cleaning up the attic of his store when he came across the boxes, which he said he thought contained invoices from the store's old owner. At least one of the boxes was clearly labeled "Employee Payroll." vancouverisland.com

Montreal downtown businesses opting against staying open 24 hours Despite being given the option by the Montreal city administration since May, stores in the downtown core are not opting to be open for 24 hours. Businesses in Montreal's Latin Quarter, Gay Village, and Quartier des Spectacles have the option of never closing. Also some owners believe it could be a security risk. They worry drunk people might come into the stores and harass staff. cbc.ca

Joe Fresh closing 2 NYC stores and may be closing it's only other 2 in NYC as well

Strike canceled at 69 Loblaw-owned stores in Ontario as workers ratify agreement

Rent-A-Center sells 14 Canadian stores

Retail Fast Facts: June 2015
● Total monthly retail sales changed by 1.7 per cent over the comparable month last year.
● Total sales excluding food, automotive and gasoline changed by 5.0 per cent over the comparable month last year. retailcouncil.org




New Keynote Speaker Announced:



Jamil Farshchi, Chief Information Security Officer, The Home Depot

Named one of the top 10 most influential Chief Information Security Officers by Sys-Con Justice Systems, Jamil Farshchi has successfully protected some of the world's most sensitive information assets including nuclear weapons, financial systems and networks, and complex technologies such as the space shuttle, Hubble Telescope, and Mars Rover.

Jamil's information security background is diverse, from leading a team at the Los Alamos National Laboratory (LANL) to building risk-based security programs for media conglomerate Time Warner. He has also held senior executive positions at NASA and VISA, where he was responsible for protecting the company's consumer payment card transactions. In March 2015, The Home Depot hired Jamil its first ever chief information security officer. He is charged with the unique challenge of securing and enabling some of the most engaging, valuable and widely consumed content and has overall responsibility for Home Depot's information security, data protection and vulnerability management.
Save $100 with Early Bird Rate Today!

Click here to register.

Two Toronto men arrested with U-Haul truck and over $5,000 of stolen goods from Walmart, Lowes and Real Canadian Superstore A pair of Toronto men were arrested twice in one night after a shopping cart full of meat was stolen from an Oshawa grocery store. Durham Regional Police said the men were initially arrested after a Monday evening theft from a Real Canadian Superstore on Gibb Street. Police were called to the scene at approximately 8:20 p.m., when it was reported that two men had filled a shopping cart with meat and fled the store. Both were arrested a short time later. The meat was recovered, and its value was estimated at $1,800. Inside the U-Haul truck where one of the suspects was found, officers said they discovered $224 worth of merchandise reported stolen from a Lowes store and $3,311 in products stolen from a Walmart store. Both men were charged with theft before being released, on the condition that they would not associate with each other. Just hours later, shortly after 1 a.m., the men were found walking together in Oshawa and arrested again. ctvnews.ca

Teens arrested after botched pharmacy hold up in Plateau, Montreal, CN Two teenagers were arrested last night after an attempted robbery in the Plateau-Mont-Royal borough. A bystander at the corner of St-Joseph Street and Parc Avenue flagged down a passing patrol car, concerned about a situation inside a pharmacy. cbc.ca

1 of 2 suspects in alleged Windsor, ON Q-Store robbery turns himself in It is alleged that a teenager was knocked unconscious and police say that two male suspects left the store with the victim's backpack and cellphone. The victim also reported that someone had stolen his bicycle. Police say that the suspect accused of assaulting the victim is still at large. cbc.ca

Teen girls sought in Armed Robbery of 7-Eleven in Lethbridge, AB, CN

Suspected Robbery at Kelowna Christian Supply Store

e-commerce

Sponsored by The Zellman Group
Amazon's Prime Day exceeds Black Friday records Amazon on Friday announced it sold more units on Prime Day than the biggest Black Friday ever and had more new members try Prime worldwide than any single day in Amazon history. Customers ordered 34.4 million items across Prime-eligible countries, breaking all Black Friday records with 398 items ordered per second. "This week has been the busiest ever for Prime signups and we saw more members shopping on Amazon.ca on Prime Day than on Black Friday or Cyber Monday." drugstorenews.com

Amazon vows to make Prime Day annual event as sales rocket 18% Amazon has vowed to repeat Prime Day after reporting sales were 18% up on last year's Black Friday with 398 items ordered per second globally. retail-week.com

Mobile online retail payments growing 24% annually - to hit $217B by 2019 Mobile online retail payments made through apps and mobile browsers continues to be the more mature market than mobile proximity payments by a large margin and that will continue to grow through 2019. "Despite what we're hearing about proximity payments and mobile wallets, [on average] $19 is spent through mobile browsers and mobile apps versus $1 spent through mobile proximity payments." Purchasers using mobile browsers exclusively totaled $10.7 billion in 2014, while app-exclusive purchases reached $5.9 billion. The large discrepancy flies in the face of what consumers say is a poor checkout experience in a mobile browser. retailcustomerexperience.com

70% of card-not-present fraud cost is borne by merchants - Can 'Motion Code' Solve it? It's a very creative new solution called Motion Code, and it involves a card that has a dynamic CVV on the back. Describe how it works in practice. MF: Motion Code is a technology that is the first of its kind. Effectively, it replaces the 3-digit security code on the back of the card with a mini-screen displaying a code that automatically changes periodically.

The card construction is significantly modified to include a ultra-thin lithium battery (with a life of around 3 years) and an e-paper, 3-digit display with a code that refreshes every hour. This technology adds an additional layer of security for online transactions - but with total transparency for the cardholder and the retailer.

The cardholder will not have to change anything in their normal buying behavior. When they're asked for the code on the back of the card, they will just read a 3-digit number, as usual; the fact that the code happens to be changing every hour doesn't affect them. The only visible difference to them is that it's displayed on a mini-screen. As for the issuer or processor, Oberthur does need to install in their facilities a specific server that is synchronized with the algorithm that is used to generate the code. pymnts.com

Online retail sales in China grows 39% in the first half of 2015

Online crime drives 9% rise in UK fraud

Wal-Mart's Prime Day counterpunch boosts its online orders and store footfall

Canadian consumers slow to accept mobile payments as banks look ahead

"Fraud is not a person - it is a dynamic grouping of statistics that deviate from the norm."
Stuart B. Levine, CFI, CFCI
CEO, The Zellman Group & Zelligent


ORC News
Sponsored by Security Resources
$5 million theft ring in Washington D.C. area shut down: 7 members of 'Simple City Criminal Organization' Federal and local law enforcement officials announced Thursday that they shut down a theft ring that netted $5 million through a series of carjackings, robberies and other crimes allegedly committed around the region since 2009. Seven members of the Simple City Criminal Organization were arrested Thursday after 140 federal and local law enforcement officers executed 11 search warrants in the alleged racketeering conspiracy. The group specialized in "hop-ins" - thefts that occur when someone leaves their keys in the car as it warms up or at a gas station, prosecutors allege. After stealing a car, members of the ring would use it to commit robberies or other crimes, authorities said. They would sell the cellphones, tablets and computers found in vehicles for a profit and use any credit cards, checkbooks or debit cards found to commit fraud, federal investigators charged. washingtonpost.com

Bel Air, MD Police seek suspects in over $10,000 thefts from HH Gregg and Toys R Us Bel Air Police say they are investigating a series of burglaries at HH Gregg and Toys R Us in the Tollgate Marketplace Shopping Center, off Route 24 and Marketplace Drive. According to police, the thieves used a 20-foot U-Haul rental truck, with "Oregon Deep Rover" logo on the sides, to steal more than $10,000 worth of property, including Samsung televisions and Power Wheels children's motorized toys, from the two stores which sit side-by-side. The same people may be involved in similar crimes in Baltimore County and in Laurel, the BAPD said in a news release. The burglaries occurred on three occasions between July 11 and Thursday, BAPD Det. Sgt. Jim Lockard said. The thieves did not take anything one of the times, he said. They broke into the HH Gregg store and into a storage container used by Toys R Us, he said. baltimoresun.com

Two arrested in Home Depot $4,500 tool theft in Idaho Falls, ID Idaho Falls Police have arrested two men in connection to a burglary at the Idaho Falls Home Depot on Wednesday. Jake K. McEntire, 30, and Jacob H. Gunderson, 38, were arrested for burglary after stealing more than $4,000 in merchandise, police said. Police reports say officers responded to the parking lot of Home Depot, around 1:36 p.m. for a report of drug activity. Officers discovered McEntire, who was in possession of heroin, and Gunderson had been using drugs in Gunderson's vehicle. Gunderson and McEntire also went into Home Depot and selected $4,582 in merchandise, including tools and other large items. The two left the store without paying for the merchandise. A two-year-old boy was with the men at the time. localnews8.com

Two members of Kmart cleaning crew charged with $3,000 theft in Peters Twp, PA Peters Twp Police Chief Harry Fruecht said the men would first remove security devices from the merchandise to avoid setting off alarms and then transport the items out of the store. Some of the items taken since June 25 include bottles of perfume, folding knives, a Monster Moto mini bike, carpenter pants, baseball pants, a Sylvania portable DVD player, a Samsung Blu Ray player, a sound bar, multiple televisions and sanding sponges. Total value of the items taken was $3,257.64, Fruecht said. thealmanac.net

CVS in Nassau Co, NY hit by Armed Shoplifter; $500 in Claritin stolen

Do you have an ORC case to share?
Share your ORC news and help the industry grow

Retail Crime News

Manteno, ILL., warehouse internal theft ring busted for $223,000 Kankakee, IL- Sheriff's Investigators announced the arrest of 43 year-old Momence resident Travis J Griggs. Griggs was arrested and booked on a fifty thousand dollar bond warrant for 2 counts of Felony Theft ($10,000 - $100,000). Tri County Auto-Theft (TCAT) agents, along with the Kankakee County Sheriff's Police, began the investigation in 2014 after a warehouse in Manteno suspected and alerted agents to an internal theft ring that had been occurring for several months. Investigators have stated that Travis Griggs was a former employee of the Manteno warehouse. Agents determined that over $223,000 worth of cargo/merchandise was stolen. The investigation continues and that more arrests are possible. kankakeecountysheriff.com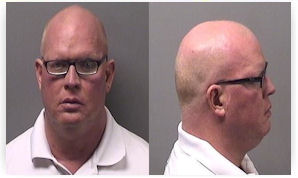 Masked gunman tries to blast his way into money rooms at two Wal-Marts, in Jefferson Parish, LA A masked gunman attempting to rob Wal-Marts in Marrero and Elmwood early Thursday morning (July 16) tried to blast his way the stores' money rooms. Neither attempt was successful, but Jefferson Parish Sheriff's Office investigators are asking for the public's help in identifying the man. The man tried to force his way into the room, but resorted to firing the shotgun he brought with him when that didn't work. He fired several times at the door, but did not get in, Fortunato said. No one was injured and nothing was taken. The first would-be robbery occurred about 1:48 a.m. at the Marrero store and at 4 a.m. at the Elmwood store. At Elmwood he tried to enter through a set of glass doors but realized they were locked. The gunman then fired once, shattering the doors. The robber entered the store and headed for the money room. This gunman also shot several rounds at the door when he found he could not force his way inside, Fortinato said. He, too, left without taking anything. No one was injured. Investigators suspect one person is responsible for both robbery attempts. nola.com

Three Shot outside a Minyard Grocery Store in Dallas Thursday Night Three people were shot outside a Dallas grocery store during an attempted armed robbery Thursday night, and the gunman is still on the run. It happened at the a Minyard food store at the corner of North Hampton Road and Singleton Boulevard just after 10 p.m. According to police and witnesses, a Minyard employee and an armed security guard were bringing money from the gas station in to the grocery store when a man with a gun approached them in the parking lot and demanded the bag of money. The armed robber and the security guard then got into a shootout in the parking lot. The security guard was shot in the shoulder and two bystanders in the parking lot were also hit by bullets -- a woman was shot in the arm and a man was shot in the back. All three were taken to a local hospital for treatment but there's no word on their conditions. The gunman ran away without getting any money. nbcdfw.com

Fleet Farm employee shot by shoplifting suspect in Beaver Dam, Wis. Police say an assistant manager at the store was shot in the parking lot Wednesday evening as he helped another employee detain a 17-year-old suspected of shoplifting some ammunition. The teen is accused of pulling out a handgun and shooting the 31-year-old assistant manager in the shoulder area and the wrist. The gunshots are not believed to be life threatening. The other employee, an off-duty law enforcement officer, witnessed the shooting. channel3000.com

Lubbock, TX Police investigating a Shooting at United Supermarkets, no one injured Hours after a shooting at a United Supermarkets in East Lubbock, not much is known. What is known is that shots rang out around 5:30 p.m. Thursday evening at the United Supermarkets. Witnesses told Lubbock Police that an unidentified man shot at a woman at the entrance of the store. Police said that the incident may have stemmed from a domestic dispute. As a of late Thursday night, no suspects have been arrested. There were no reports of injuries. kfyo.com

2 Hour Standoff ends, CVS Armed Robbery suspect in custody in Tampa, FL After a 2 1/2-hour standoff with SWAT negotiators at the Portofino Apartments in Tampa, police have arrested the man suspected of robbing a Tampa CVS Pharmacy Thursday night. Tampa Police had to taser 21-year-old James Taylor after he refused to comply with SWAT's orders. Police then searched Taylor's apartment and seized the gun used in the robbery and the stolen items from the CVS store. wtsp.com

Kohl's Loss Prevention Associate in Traverse City, MI threatened with 7 inch knife Kohl's employee told authorities he feared for his life after a Mancelona man pulled and pointed a 7-inch knife at him during a confrontation over a stolen pair of shoes. Grant Joseph Vahovick, 41, remains in jail on a $500,000 bond after his arraignment Thursday. A police report states on July 11 he walked out of Kohl's wearing a stolen pair of shoes but only made it to the parking lot. That's where a Kohl's loss prevention officer confronted Vahovick and turned him back toward a store office. Vahovick eventually pulled a knife on the employee, who tried to block his path from the office. "At that point, the loss prevention officer just let the suspect leave the office," said Sheriff's Capt. Chris Clark. record-eagle.com

Sheriff's Deputies Respond To Reported Burglary At Macy's, Valencia Town Center As of 11:00 p.m. "The suspect is not armed. (The suspect) came out of Macy's after closing. Deputies arrived and suspect got into car, then got out of the car," said Sgt. Dennis Duarte. "The car crashed into a pole, the suspect fled. "What we know is that a suspect stole some clothing from the Macy's and when loss prevention from the Macy's went to apprehend him, he took off out of the store on foot, got into a vehicle that he was trying to jump start over here," said Bryan Shreves with the Santa Clarita Valley Sheriff's Station. hometownstation.com

Sheboygan, WI Police Make Arrest in String of Pharmacy Robberies A joint operation conducted between the Sheboygan Police Department and Sheboygan County Sheriff's Department Thursday evening has led to the arrest of a man investigators suspect robbed area pharmacies, dating back to 2014. Sheboygan Police says a 46 year old man was arrested and booked in connection with robberies that occurred last August and September at the Superior Avenue Glander Prescription Plus. The unidentified male is also suspected in a brazen robbery at a Sheboygan Shopko Pharmacy earlier this week. He made off with prescription drugs in each case. He was arrested as officers served a warrant in Sheboygan Falls, and stands to face a litany of charges, including robbery, burglary, and drug related charges. whbl.com

St. Louis police search for suspect connected to 9 restaurant break-ins St. Louis police are searching for a suspect connected to several restaurant burglaries since September 2014. kmov.com

2 arrests in series of Arson fires behind Walmart and Lowes in Reno, NV Four fires were reported early Thursday morning behind four big-box retailers in south Reno, threatening nearby businesses. The first fire was reported at 2:38 a.m. and the last occurred at 4:06 a.m., Reno Battalion Chief Bob Leighton said. No injuries were reported and damage was limited to the outside of the four properties. The fires sparked behind the Food Source, Walmart, U-Haul and Lowe's. Two commercial vehicles were damaged in one of the fires, Leighton said. ktvn.com

Raleigh, NC Police follow trail of spilled cash after half-million-dollar robbery from Walnut Creek Amphitheatre At least one of the three armed men who took a half million dollars from the Walnut Creek Amphitheatre on Monday morning left behind a clue for police: a trail of spilled cash that led to a storage shed behind a nearby house. Witnesses told police that the gunmen had stuffed the stolen cash into backpacks, but apparently one of them did not zip his backpack shut, according to a search warrant made public Wednesday. Police quickly arrested one man, 22-year-old Adjani Jari Bryant, but were still looking for the other two Wednesday. sunherald.com

Erie County, N.Y., warns community of ATM skimming

Skimming crew of three busted in Franklin, Va. in motel room - hitting gas stations

Home set up as retail store for counterfeit goods shut down in Middlesbrough, England

Auburn Wal-Mart reopens after being evacuated due to bomb threat

UK: Nottingham Police praise 'courage' of person who came to the aid of a Loss Prevention Agent at ASDA

New Zealand: 'Operation Shop' Canterbury Police and Retailers team-up in month long effort

Woman dead after jumping over railing at Providence (RI) Place Mall

Armed Robbery suspect in Critical condition; pulled a gun on Millbourne, PA Police

3 charged with Baton Rouge, LA Gun store heist; 82 weapons stolen, 11 recovered

Bleach thrown in elderly woman's eyes during Publix parking lot robbery in Winter Haven, FL

Orange Co, CA Police seeking suspect in String of Armed Robberies

Security vs. shirtless man in Auckland, NZ Westfield Escalator fiasco


Robberies and Burglaries
● Casey's General - Omaha, NE - Shooting
● CVS - Johnson Co, IN - Robbery
● CVS - Tampa, FL - Armed Robbery - Shots fired
● CVS - Bloomfield, MI - Robbery
● CVS - Nassau Co, NY - Robbery -$500 of Claritin
● Dollar General - Wichita, KS - Armed Robbery
● Dollar General - Richland Co, SC - Armed Robbery
● Dollar General - Lawtell, LA - Armed Robbery
● Dollar General - Brookfield, OH - Armed Robbery
● Habitat for Humanity ReStore - Helena, MT - Arson - Damages of $1M
● Kohl's - Traverse City, MI - Armed Robbery
● Macy's - Valencia, CA - Burglary
● Meaux Guns and Ammo - Baton Rouge, LA - Burglary
● Pharmacy Plus - Robinson, TX - Armed Robbery
● Sturgis Party Store - Sturgis, MI - Armed Robbery
● Tobacco City - Hammond, IN - Armed Robbery
● Walgreens - Mount Airy, NC - Robbery
● Walmart - Rehoboth, DE - Robbery


Featured Job Listings
Sponsored by NuTech National
Feature Your Job Here For 30 Days -
70% Aren't On the Boards
Dir AP
Saks Fifth Ave

New York, NY
Saks Fifth Ave


VP of Security
Comcast
Philadelphia, PA
Comcast
Senior Dir Safety/Food Safety/Hazmat
Sears
Hoffman Estates, IL
Sears Holdings Corp
Territory LP Dir.
Burlington Stores
Los Angeles, CA
Burlington Stores
Director of LP
SUPERVALU
Bowie, MD
SUPERVALU
Dir. of Security/LP
Estee Lauder
Los Angeles, CA
Estee Lauder
Director of LP
A'gaci
San Antonio, TX
A'gaci
Director of LP
Lane Bryant
Columbus, OH
LinkedIn
Director of LP
PacSun
Anaheim, CA
PacSun
VP Supply Chain, LP & Safety
Ross Stores
Ft. Mill, SC
Ross Stores
Dir, Pharmacy LP
Rite Aid
Camp Hill, PA
Rite Aid
LP Corporate Sr Mgr
JC Penney
Dallas, TX
JC Penney
Corporate LP Mgr
St. John Knits
Irvine, CA
St. John Knits
Mgr, Corp Security & LP
Canadian Tire
Oakville, ON
Canadian TireRegional LP Mgr
Victoria's Secret
Los Angeles, CA
L Brands
Market ORC Investigator
Victoria's Secret
San Francisco, CA
L Brands
District LP Mgr
Dick's Sporting Goods
Phoenix, AZ
Dick's Sporting Goods
LP Mgr
Dick's Sporting Goods
Wheaton, MD
Dick's Sporting Goods
Regional LP Mgr
Family Dollar
Milwaukee, WI
Family Dollar
Regional LP Mgr
Family Dollar
Philadelphia, PA
Family Dollar
Multi Unit LP Mgr
The Great Atlantic & Pacific Tea Co.
New York City
The Great Atlantic & Pacific Tea Co.
Implementation Expert/Project Mgr
LP Software
Worth, IL
LP Software
Sales Representative
NuTech National
Maitland, FL
NuTech National

Limited Time Only - Post Your Multi-Unit LP jobs for FREE - Learn More Here

Daily Job Alerts


Appearing One Day Only
View our Internet Jobs Archives here
Area LP Manager
JC Penney
Kennewick, WA
JC Penney
AP Manager
Home Depot
Tulsa, OK
Home Depot
Manager - AP Ops
Stage Stores
Houston, TX
Stage Stores
AP/LP Mgr
Macy's
Ponce, Puerto Rico
Macy's
AP/LP Mgr
Macy's
Las Vegas, NV
Macy's
LP Supervisor
Century 21
Morristown, NJ
Century 21
LP Supervisor
Burlington Coat Factory
Bloomfield, CT
Burlington Coat Factory
LP Supervisor
Burlington Coat Factory
Rogers, AR
Burlington Coat Factory
LP Supervisor
Burlington Coat Factory
Fort Smith, AR
Burlington Coat Factory
Regional AP Sr Mgr
Walmart
Bentonville, AR
Wal-Mart
AP Manager in Training
Walmart
Lancaster, CA
Wal-Mart
AP Manager in Training
Walmart
Perry, FL
Wal-Mart
AP Manager in Training
Walmart
Lebanon, VA
Wal-Mart
AP Manager in Training
Walmart
Grundy, VA
Wal-Mart
AP Manager in Training
Walmart
Alice, TX
Wal-Mart
AP Manager in Training
Walmart
Rochester, MN
Wal-Mart
AP Manager in Training
Walmart
Colorado Springs, CO
Wal-Mart
AP Manager in Training
Walmart
Lansing, IL
Wal-Mart
AP Manager in Training
Walmart
Shawnee, KS
Wal-Mart
AP Manager in Training
Walmart
Littleton, CO
Wal-Mart
AP Team Leader
Target
Pittsburgh, PA
Target
AP Team Leader
Target
Kalispell, MT
Target
ETL Assets Protection
Target
Easton, MD
Target
Dept Mgr LP & Safety
Lowe's
Gaffney, SC
Lowe's
LP Manager Hrly
Kmart
Wooster, OH
Sears Holdings Corp
LP Manager Hrly
Kmart
Gastonia, NC
Sears Holdings Corp
LP Manager Hrly
Sears
Buffalo, NY
Sears Holdings Corp



Home of the Industry's Original
On the Move

James Peterson was promoted to Division Operations Director for RadioShack.

Post Your New Job or Promotion!
See all the Industry Movement


Your Career
Sponsor this section of the Daily
How Your Boss's Stress Level Kills Your Best Ideas It's flu season, but that's not the only thing spreading around workplaces that is contagious; watch out for this deadly killer: stress! Stress can ruin productivity, even if one person is running around like a chicken with its head chopped off, it can destroy the productivity of the rest of the team. (Make sure that person isn't you)

Tired of Being Stressed? Here's a Surprising Approach to Feeling Better As leaders, it's easy to feel stressed, especially when coming back to work after a long holiday, but thankfully there's an antidote! According to a TED talk with health psychologist, Kelly McGonigal, stress isn't the killer, it's our beliefs about stress! Change your thinking on stress by following these steps. (Stress is your friend)

A Quick Test: Are You a Strong Leader or a 'Toxic' One? As has been stated before, some people are born leaders, and others are molded into leaders over time, but some just don't quite get it. You may have the desire to be a leader, but really think about if you should lead. Take this self assessment on your leadership skills to see if you will be a strong leader, or a toxic one. (Don't lie!)

Shut Up and Listen (And other Advice for First-Time Leaders) Eventually, if you're not already, you will be thrust into a leadership position which requires a you to think differently. Leadership has no set of defined characteristics, and it's a term that gets tossed around, but if you try adopting these three mindsets, you may find yourself successful! Pay attention new leaders! (Get uncomfortable)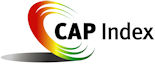 Tip of the Day
Sponsored by Vector Security
The speed of the day and today's economic pressures often tempts even the most defined professional to take shortcuts and risk exposures that ultimately they have to mentally deal with and occasionally have to face the consequences for. There is no better use of the adage, It's the Tortoise vs. the Hare, and the tortoise always wins, that applies here. Staying grounded in your principals, committed to your mission and being a professional is what should drive every executive every day – remembering that long term actions speak louder than words and the tortoise always wins will hopefully rule the day.

Just a Thought,
Gus





Upcoming Events
---
Recruiting?
Get your job e-mailed to everyone... everyday
Post on our Featured Jobs Board!
Reach your target audience in 2015 every day!
Request our 2015 Media Kit
update account / change e-mail
unsubscribe FEEDBACK
www.downing-downing.com

Advertise With The D&D Daily




36615 Vine Street, Suite 103
Willoughby, OH 44094
440.942.0671
copyright 2009-2019
all rights reserved globally