The D&D Daily Mobile Edition
LP, AP & IT Security's #1 News Source


---

Mid-Year & Q2 2018 LP/AP Internet Jobs Report
Mid-Year Internet Job Postings Down 13% since '15
Mid-Year Comparison

Down 13% - 364 jobs from 2015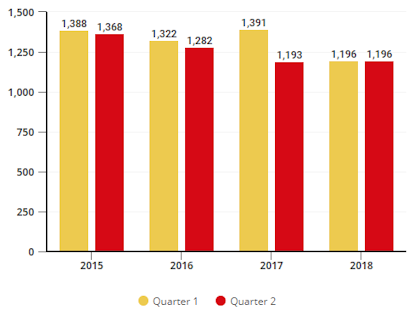 ● 2018 - 2,392 jobs
Down 7% from '17

● 2017 - 2,584 jobs
Down .7% from '16

● 2016 - 2,604 jobs
Down 5% from '15
● 2015 - 2,756 jobs

Q2 2018 LP/AP Internet Job Postings
Down 12.6% since '15
Quarterly Comparison
Down 12.6% - 172 jobs from 2015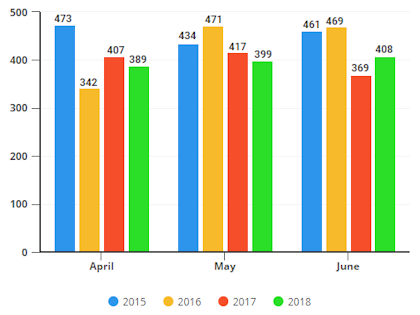 ● 2018 - 1,196 jobs
Up .25% from '17

● 2017 - 1,193 jobs
Down 7% from '16

● 2016 - 1,282 jobs
Down 6% from '15

● 2015 - 1,368 jobs

---
2018 Mid-Year LP/AP Featured Jobs down 12%
since '15, up 18% from '17
Mid-Year Comparison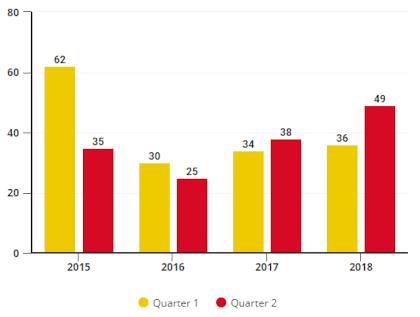 ● 2018 - 85 jobs
Up 18% from '17

● 2017 - 72 jobs
Up 31% from '16

● 2016 - 55 jobs
Down 43% from '15

● 2015 - 97 jobs
2018 Q2 LP/AP Featured Jobs up 40% since '15,
up 29% since '17
Quarterly Comparison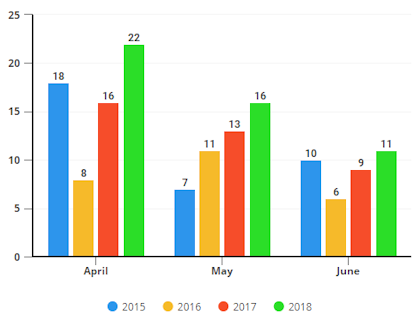 ● 2018 - 49 jobs
Up 29% from '17

● 2017 - 38 jobs
Up 52% from '16

● 2016 - 25 jobs
Down 28% from '15
● 2015 - 35 jobs

---

Quarter 2 Featured Job Postings By Title
49 featured jobs posted in Q2 2018:
● 5 VP positions
● 10 Director positions
● 2 Territory, Regional, Market or Field Dir. positions
● 1 Senior Manager/Corporate Manager position
Mid-Year Featured Job Postings By Title

85 featured jobs posted in first half of 2018:
● 7 VP, AVP or SVP positions
● 1 Senior Director position
● 22 Director positions
● 3 Territory, Regional, Market or Field Dir. positions
● 7 Senior Manager/Corporate Manager positions
Click here to read the full report
---
Delta Lock

Sponsor of the D&D Daily's Featured Jobs Columns
Thanks Delta Lock for making these columns and report possible.
Hey LP and AP Execs - Thank Delta Lock!


---
Moving Up
Sponsored by Agilence

The Daily Welcomes the Asset Protection & Risk Management team at CKE Restaurants!

Over the last four months and under the leadership of Paul Jones, CKE has built out a newly fashioned Asset Protection & Risk Management team based at the RSC in Franklin, TN. The Asset Protection & Risk Management team is responsible for protecting all company assets, including guests, employees, and products.

CKE Restaurants Holdings, Inc. owns, operates and franchises some of the most popular brands in the quick-service restaurant industry, including the Carl's Jr.®, Hardee's®, Green Burrito® and Red Burrito® restaurant brands. The CKE system includes more than 3,300 restaurant locations in 42 states and in 28 countries. CKE is headquartered in Franklin, Tennessee.

Paul Jones
Director, Asset Protection & Risk Management
Paul joined the CKE team in February from Turning Point Justice where he was the Chief Operating Officer. He brings an incredible amount of experience in leadership roles in the Asset Protection field including serving as the Executive Director of Asset Protection for eBay/PayPal, Vice President of Asset Protection for The Retail Industry Leaders Association, and Senior Vice President of Asset Protection for Limited Brands.


Connie Nichols
Manager, Risk Management
Connie joined in March and she brings 24 years of risk management and insurance experience to the CKE team. Connie was most recently employed at Delek US Holdings, Inc. as Insurance Manager and prior to that she worked at SP Plus Corporation (formerly Central Parking) as Manager, Risk Management. She also has 15 years of experience working at the two largest insurance brokerage firms: Willis of Tennessee, Inc. and Marsh USA, Inc., respectively.


Jill Johnson
Corporate Asset Protection Manager
Jill joined the CKE team in March from MAPCO Express and she has 23 years of experience in Asset Protection/Loss Prevention and Analysis. Jill received her Bachelor of Science in Economics from Troy University. She began her career in IT for Movie Gallery before transitioning over to Analysis and Loss Prevention. Jill has also worked for Central Parking/SP Plus in addition to contracting with multiple Fortune 500 companies to create loss control and franchisee compliance analytics.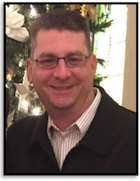 Matt Maheu
Corporate Asset Protection Manager – East Territory
Matt joined the CKE team in March and he will assist in the development, implementation and on-going review of company-wide programs to prevent loss and ensure the security of CKE's corporate and restaurant locations. Matt joined CKE from Ulta Beauty Inc. where he served as an Area Loss Prevention Manager. Prior to Ulta, Matt has held leadership positions for other various retail chains and has served in both law enforcement and the United States Army during his last 20+ years of working in the protective services field.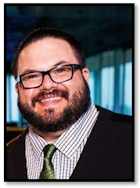 Christopher Perry
Corporate Asset Protection Manager – West Territory
Chris joined the CKE team in April. Prior to his current position, Chris was the Loss Prevention and Safety Operations Manager for Charlotte Russe, a specialty women's fashion retailer named after a famous French Desert. Chris comes from humble but proud beginnings. He started his retail career as a Seasonal Sales associate at Hot Topic where he ended up working for over 6 years. He worked his way up to store manager before he found his true calling in Loss Prevention and became their first internally promoted LP auditor. The rest is history.

Jennifer Taft
Manager, Safety Compliance

Will West
Asset Protection Coordinator

Jennifer Jenkins
Sr. Claims Coordinator


Charles "Chase" Houghton
Asset Protection Specialist

Maricela Zamora
Administrator, Asset Protection & Risk Management

Emily Erdmann
Asset Protection Investigator

Click here for full bios of the CKE Asset Protection & Risk Management team!

---
Top Industry News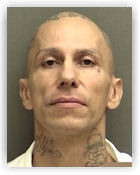 Mattress store serial killer served 25 years for attempted aggravated assault, theft convictions

Jose Rodriguez was convicted in 1990 for the crimes that occurred in September 1989.

Jose Rodriguez, the man suspected of killing three people, was released on parole in September after serving 25 years in prison for burglary, attempted aggravated assault with a deadly weapon and auto theft.

Earlier this month, Rodriguez's ankle monitor reported being tampered with, which is when an arrest warrant was reportedly issued.

Rodriguez was arrested after a chase in northwest Harris County Tuesday morning less than a mile from where his alleged crime spree started.

Harris County Sheriff Ed Gonzalez said Rodriguez faces two capital murder charges for the deaths of Pamela Johnson and Edward Magana. A capital murder charge is pending in the death of Allie Barrow. khou.com khou.com

Read more of the Daily's coverage of the Houston, TX retail crime spree in which two mattress store employees were killed.
---
Confronting the Cybersecurity Challenge & Other Strategic Integrator Topics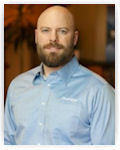 OpenEye's Ian Siemer touches on hot topics affecting the systems integration channel, including cybersecurity, migrating to Cloud-based solutions, customer service and more.

Based in Liberty Lake, Wash., OpenEye is a privately owned designer and manufacturer of Cloud-managed video surveillance software and hardware solutions. The company's Ian Siemer, vice president of marketing and product management, joins the conversation to discuss the marketplace in this era of rising cybersecurity urgency, among other topics.

OpenEye was an exhibiting sponsor of the inaugural Cyber:Secured Forum in June. What steps has the company taken internally to implement a cyber strategy to secure its products portfolio?

Being a solutions provider of Cloud-managed systems we recognize the importance of strong cybersecurity practices to protect both our Cloud services and our onsite hardware. We dedicate significant time and resources to staying abreast of cybersecurity threats that impact our products and our organization.



Our platform employs multifactor authentication for user credentials, end-to-end communication encryption and requires no open inbound ports. Internally we maintain stringent employee data use policies, comply with GDPR [General Data Protection Regulation], perform recurring vulnerability scans and employ third-party auditing.

Not only were we sponsoring the event but our employees were also in attendance to advance our knowledge of the cybersecurity landscape and develop the next solutions required to keep our platform secure.

What is your frank assessment of where the systems integrator community in the U.S. currently resides in terms of awareness and adoption of a cyber strategy?

Read Ian's full Q&A here
---
LPF Announces New ORC Investigations Certificate Course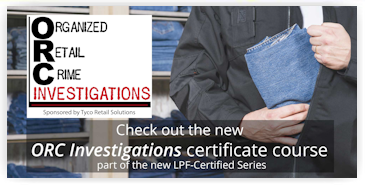 The Loss Prevention Foundation, along with LPM Media Group, are pleased to announce a new certificate course: Organized Retail Crime Investigations. This course focuses on educating those in the loss prevention and asset protection industry by providing them with best practices from experts in the ORC field.

"We reached out to ORC experts from across the industry to help in creating this new certificate course," said Terry Sullivan, LPC, President of the LPF. "With eight chapters focused specifically on organized retail crime, along with an exam, we feel that this is a great addition to our LPQ and LPC certification courses."

The ORC Investigations certificate program is available to all loss prevention and law enforcement professionals. Visit www.lpPRO.com for more details. yourlpf.org
---
Britain's 'Gig Economy' Fuelling Internal Theft: Study
According to a study by training body Wicklander-Zulawski Europe (WZ), Britain's so-called lower-wage 'gig economy' could be driving up the rate of internal staff dishonesty.

The Cost Of Internal Theft

Internal theft has increased by over a third within the last 12 months, according to the British Retail Consortium (BRC). Some 50% of respondents to the WZ survey said that there has been an increase in internal theft within the last 12 months.

Internal dishonesty often involves greater loss values over longer periods of time, contrary to the belief that shoplifting, or external theft, is the main contributing factor in store losses.

Motivations For Internal Theft Vary

The study found that in cases relating to internal theft and fraud, 85% of staff members caught cited financial pressures as a motivating factor for dishonesty.

Some 25% of those surveyed also mentioned that they felt a sense of entitlement, and another 20% mentioned they stole 'in lieu of a pay raise or promotion.' One in ten (10%) of theft cases were said to be motivated by staff feeling under-appreciated.

Around 40% of those dismissed said that, due to the high turnover rate in the gig economy, they were motivated by the perceived lower risk of getting caught. Additionally, some surveyed said they believed there were 'no real consequences' for stealing, according to the study. esmmagazine.com

Australia: Dairy Farm CEO and Ex-Coles Boss Not a Fan of Security Bag Checks
'Don't treat your customer like criminals'
When Ian McLeod - current CEO for Dairy Farm - joined Coles supermarket in 2008, he noticed there was a sign at every checkout counter which said: "We reserve the right to check your bags."​

He asked the cashier or the checkout supervisor, "If Mrs Smith comes through with a big trolley of groceries, $200 worth, and she's got two kids, one under each arm, we're going to ask her to open up her bag to see if she's stolen a can of beans?"​

He was appalled when he got an affirmative answer.

He instructed them to remove all of these signs in every store across the company and to stop this practice despite the protest of the Loss Prevention department, which he affectionately called "Sales Prevention"​. The signs were removed within 48 hours.

"Treat your customers as customers; don't treat them like criminals,"​ said McLeod.

"Try and make sure you look after them, because every customer who comes through your door is somebody you want to come through again.​

"If you treat your customers well, they'll come back," ​he said. foodnavigator-asia.com
---
Jimmy Jazz Shoe Store Integrates New Inventory System
to Improve Customer Experience & Loss Prevention
The outcome is a grocery styled scanner that not only gives you the price of the shoe, but via an X, or a blue/green check tells you immediately if a particular model is in inventory. To put it plainly you can grab any shoe off of the shelf, take it over to the wall and check to see if your size is in stock. It's an excellent addition to the store and diminishes man hours by stores and improves loss prevention.

One of the primary ways that boosters and shoplifters hit stores is by walking in with a group and tying up all of the employees by asking for shoes. This scanner system will help to offset days where only one employee is on the floor and it will improve the customer experience. arch-usa.com

EEOC Not Liable for CVS Attorney Fees
Equal Employment Opportunity Commission (EEOC) was not liable for the attorney fees of nationwide retailer CVS that it unsuccessfully sued for allegedly unclear severance agreements, the 7th U.S. Circuit Court of Appeals held.

The EEOC filed a lawsuit against CVS Pharmacy Inc. alleging that the company was using a severance agreement that chilled its employees' exercise of their rights under Title VII of the Civil Rights Act of 1964. The company's severance agreement came to the attention of the EEOC in 2011 after a former store manager filed a charge with the commission. The former employee had accepted a severance agreement that included a broad release of claims and a covenant not to sue but that carved out exceptions for "rights that employee cannot lawfully waive" and for participation "in a proceeding with any appropriate federal, state or local government agency enforcing discrimination laws." shrm.org

Retail Is Widening, Not Shrinking
The market continues to reshape itself to answer consumer demands, proliferating opportunities in some channels while reducing options in others.

Retail is on a seesaw. With online on one end and standard retail on the other, consumers are serving as the fulcrum. And while one side dips further into digital, the other's traditional significance is losing ground. But this isn't to suggest that retail is diminishing — its role is simply in a state of much-needed change. NPD's latest report, "The Future of Apparel," confirmed these developments — noting that online shopping increased year-on-year by seven percent, totaling $46 billion in online apparel sales.

"Retail is not dead, it is just spread. The apparel industry is spread across a wider range of options than ever before, be it in-store, online, buy, rent or resell," said Marshal Cohen, chief industry adviser at NPD. "Online has opened the doors to more ways to engage consumers."

The research confirmed that in-store shopping is declining. According to the results, in-store sales dropped three percent year-on-year from 2016 to 2017. "In 2017, 21 percent of annual apparel sales came from web site purchases, and 76 percent came from in-store purchases," the report said. And if the forecasts of Amazon Prime Day revenue is accurate — analysts predicted that the shopping bonanza might secure as much as $3.6 billion — this trend will only strengthen. wwd.com

Prime Day boosts sales by 54% for large retailers
Prime Day was a sales boon for Amazon and its rivals alike. Adobe Analytics found that sales at large retailers (with $1 billion or more in annual revenue) increased 54% compared to an average Tuesday. But niche retailers (with less than $5 million in annual revenue) saw a 18% decrease in online sales.

Average orders at Amazon doubled compared to the previous month, and revenue almost tripled (280%), according to a report from e-commerce research platform Edison Trends emailed to Retail Dive. Nearly a quarter of orders (23%) were for electronics, compared to 11% of the average of the previous 30 days. retaildive.com

NYC Retail Rental Space Drops 12%+ Over Last Twelve Months

Swatch CEO boosts hiring - hires 800 & boosts inventory to keep up with watch demand

Papa John's founder discussed Wendy's merger before resigning

IHOP declares success with IHOb promo


Quarterly Results
Canada's Le Chateau Q2 comp's up 4.2%
The Funniest Walmart Moments!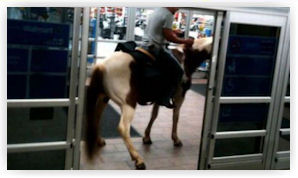 The New AP Greeter at Walmart?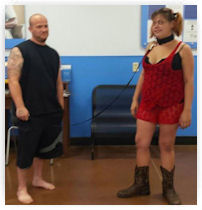 Is this a new AP procedure?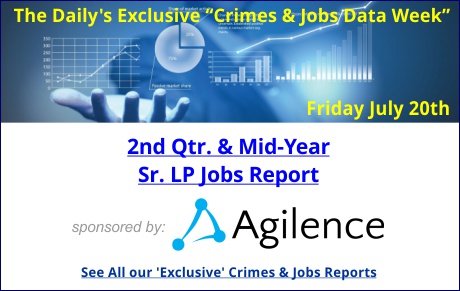 All the News - One Place - One Source - One Time
The D&D Daily respects your time
and doesn't filter retail's reality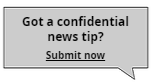 ---

---

---
---
eBay Global Asset Protection

Partnerning with Retailers Offensively Against Crime and Theft (PROACT), since 2007

Former NBA athlete receives prison sentence for role in counterfeit scheme on eBay
A former NBA player famous for nearly killing another man on the basketball court has been sentenced in Kansas City for fraudulently taking money meant for an African charity.

Kermit Washington, 66, was sentenced to six years in federal prison without parole and ordered to pay $967,158 in restitution by U.S. District Judge Greg Kays after pleading guilty in November to two counts of filing a false tax return and one account of aggravated identity theft.

Washington's charity, The Sixth Man Foundation, while operating as Project Contact Africa, used eBay and a PayPal account to facilitate more than $12 million in payments for items that included counterfeit software. Read more
For further information on PROACT, email inquiries to PROACT@eBay.com.

---
Loss Prevention Foundation News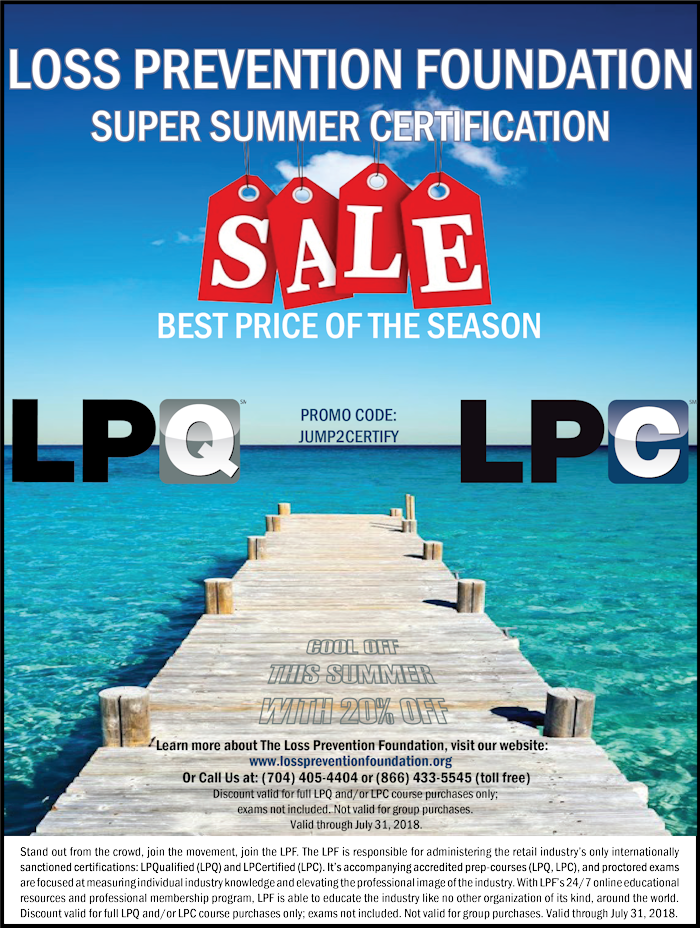 ---

---

Watching crime happen
Just how pervasive is cybercrime? U.K. insurance company Hiscox used an interactive billboard to show hacking attacks in real time. The company set up a series of servers — the kind typically used by small businesses — and connected them to a digital billboard. The billboard pulsed with cyberattack attempts — 23,000 per day on average. One 24-hour period included 60,000 attacks. It was a striking visual display of how cybercrime affects more than big companies, government and political campaigns.

Digital billboards are paying off for other public service campaigns, particularly in Europe. One billboard "coughed" every time it detected secondhand cigarette smoke from passersby. Another used an interactive billboard to test the strength of people's lungs. The stronger the lung capacity, the more of the message was revealed. stores.org

Retail cyber security spending ineffective as breaches rise
Cyber attacks on the retail sector are increasing, and although most retailers plan to increase cyber security spending, planned investments are unlikely to be effective, a report reveals.

Half of US retailers experienced a data breach in the past year, up from 19% the year before, according to the retail edition of the 2018 Thales data threat report.

This increase drove US retail to the second most breached sector in the US after the federal government, putting it ahead of healthcare and financial services.

The increased number of data breaches in the sector means that three-quarters of US retailers polled have experienced at least one data breach, up from 52% a year ago.

At the same time, the report reveals that while the US retail sector is more inclined than others to store sensitive data in the cloud as widespread digital transformation is underway, only 26% report implementing encryption to keep that data safe.

According to the report, 95% of US retail organisations will use sensitive data in an advanced technology environment such as cloud, big data, internet of things (IoT) and containers this year. More than half believe that sensitive data use is happening now, in these environments, without proper security in place. computerweekly.com

Hackers account for 90% of login attempts at online retailers
Evolving into ORC and mainstream retail
Cyber criminals buy troves of stolen data on the dark web and online retailers are hit the most by these types of attacks, according to a report by cyber security firm Shape Security.

Hackers use programs to apply stolen data in a flood of login attempts, called "credential stuffing." These days, more than 90% of e-commerce sites' global login traffic comes from these attacks. The airline and consumer banking industries are also under siege, with about 60% of login attempts coming from criminals.

These attacks are successful as often as 3% of the time, and the costs quickly add up for businesses, Shape says. This type of fraud costs the e-commerce sector about $6 billion a year, while the consumer banking industry loses out on about $1.7 billion annually. The hotel and airline businesses are also major targets—the theft of loyalty points is a thing—costing a combined $700 million every year.

"Criminals harvest usernames and passwords from data breaches and test them on every website and mobile app imaginable."

The process starts when hackers break into databases and steal login information. By the time you hear about a hacker intrusion, it's usually too late; on average, it takes 15 months from the day credential data is stolen to the day an intrusion is revealed.

Another way to turn stolen data into cash is to buy merchandise, from gift cards to physical goods like electronics, that can easily be resold. It turns out that expensive cheese, like $200-per-pound Wyke Farms cheddar, is sometimes used in criminal schemes. Hackers use stolen credentials to break into online grocery accounts to buy high-priced cheese and then resell it to restaurants for cash, Shape says. qz.com

New Subscription Service Takes on Ransomware Protection
Ransomware's rise to the top of the malware charts shows no signs of slowing, nor has preparation by security executives for such an attack. Now a new service promises both response and training assistance for companies girding for the worst.

The Flashpoint Threat Response & Readiness Subscription includes training on what to do when a ransomware or extortion attack hits and negotiated rates for professional services when an attack actually occurs. "Some customers have been asking for this for some time, [while] others, at first blush, say that they don't need it," says Tom Hofmann, vice president of intelligence at Flashpoint. "When we talk through some of the incidents, though, then there's a strong demand to learn more."

The subscription is intended to help companies understand the malware, understand the options for responding, and decide whether there's a cyber response in addition to the business response. The Flashpoint Threat Response & Readiness Subscription is available now. darkreading.com
---


True Stories of Face Recognition
and Retail Crime
Case 3: The Philly Fanatic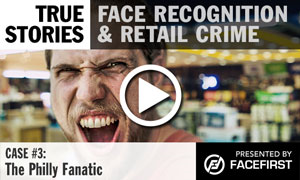 The third episode of FaceFirst's true retail crime series tells the true story of a notorious organized retail criminal with a clever scheme. He fills an inexpensive cabinet with high-priced items and then uses double-sided tape to ensure that the cabinet stays closed during checkout. Retail shrink is a $46 billion problem each year, but face recognition can reduce retail shrink by up to 34%.

By using face recognition, loss prevention pros were able to see that this criminal had been stealing from the store every 1-2 days. How did face recognition save the day? Watch this episode of FaceFirst's True Stories of Face Recognition and Retail Crime to see how this felon was brought to justice.
---

---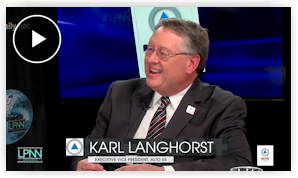 ALTO is a comprehensive collaboration program that combines technology, marketing, intelligent prosecution, and concierge-level support services to bridge the gap between retail and law enforcement to create safer store environments and enhance business profitability. Over 7,000 store locations in 100 cities in Latin America, Europe and now the United States have signed on to ALTO's service. Karl Langhorst, Executive Vice President for ALTO US, tells us about some of their early success here in the States.

---
How Does the NRF
LP Council Work?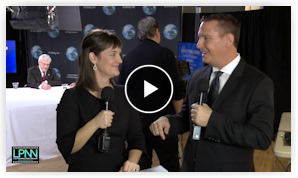 As a former VP of LP for the NRF, Joe LaRocca shares with Amber Bradley some of the ins and outs of the NRF LP Council, the work they do, and the value they provide to the industry.
---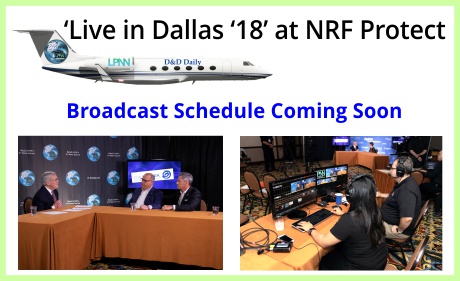 ---

---
e-commerce
Sponsored by The Zellman Group

Early Amazon Prime Day Sales Were Up Over 50% in first three hours
Despite Website Crashes and Worker Strikes
Trouble on the site spiked just as the event began at 3 p.m. Eastern time Monday, but declined significantly within a couple of hours, according to Downdetector.com, which monitors web trouble.

Amazon faced labor issues. The Ver.di services union said workers at six German sites went on strike Tuesday to protest a lack of health benefits. Unions also called for a three-day strike at Amazon's main Spanish fulfillment plant, seeking new contractual agreements and a salary increase.

Despite the litany of issues, Amazon said Tuesday that sales in the first 10 hours grew at a faster pace than during the same period of 2017's event. Shoppers spent 54% more in the first three hours of this year's event - 3 p.m. to 6 p.m. EST - than in the first three hours of a year ago when the shopping bonanza began at 9 p.m., according to Feedvisor, which sells software to set prices in e-commerce. fortune.com

Prime Day 2018 sales cross $4 billion
Internet Retailer's early analysis shows Amazon grew sales more than 66% over the 36-hour holiday, in spite of its technical issues on Monday and thanks to the sale of Amazon's private-label products, such as Fire Sticks.

Based on that information and an analysis of Amazon's top-selling product categories, Internet Retailer's early estimate pegs sales during the 36-hour event between $4.01 billion and $4.38 billion globally. That would mean sales grew at least 66% year over year, up from an estimated $2.41 billion during last year's 30-hour sale. digitalcommerce360.com

Amazon sellers say they were unfairly suspended before Prime Day, and now have two bad choices
On July 9, Amazon put out a press release saying that Prime Day, the giant upcoming shopping extravaganza, "has proven to be a huge growth opportunity for many small and medium-sized businesses." That same day, an online seller named Diana Schappert got an email from an Amazon employee who goes by Paul: "I have thoroughly reviewed your account and the information you have provided and determined that you may not sell on Amazon.com."

Since mid-March, Cheapskates has been suspended from Amazon for a few vague complaints related to the sale of inauthentic items, all of which Schappert and her husband, George, say can be easily explained. Amazon has refused to readmit them, despite multiple appeals.

In a statement to CNBC, Amazon said the Schapperts were suspended for selling counterfeits, among other infractions:

"The seller in question was found violating multiple Amazon policies, including our anti-counterfeiting policy. They were given multiple opportunities to address the situation but showed a repeated pattern of behavior that was not in our customers' best interest, so we took actions to protect our customers and stop their illegal activity."

But the Schapperts say Amazon never gave them this explanation, and the couple's recent correspondence with Amazon, which they shared with CNBC, offers little detail.

Now, they're faced with two bad choices. The first option is to keep their $200,000 of inventory in Amazon's fulfillment centers and continue to try and get reinstated while racking up fees from Amazon for storage. Or, the Schapperts can pay 50 cents an item — several thousand dollars in total — to have it all shipped back so they can try to sell it elsewhere. If they don't decide soon, Amazon could destroy their inventory, according to emails they've received from the company. cnbc.com

5 takeaways from Prime Day 2018
1. Amazon's website crashes too
"Our experience and research shows that customers are quick to jump ship if an online shopping experience doesn't live up to these new standards, even with sites they are previously familiar with," Cheal said. But other industry experts aren't too worried, saying the glitch didn't do much to dampen shopping over the day and a half.

2. Welcome to Black Friday in July
There's no question that this year's Prime Day was Amazon's biggest. In fact, many are saying it's beginning to look more and more like Black Friday. In some ways, Prime Day emphasizes the Black Friday mindset that many retailers are trying to move away from: that products have to be heavily discounted before consumers will buy.

3. Devices are a long-term play
Consumer electronics are of course a staple for Prime Day and this year was no exception. The Echo Dot, Echo Spot, Echo Look, Fire TV Stick with Alexa and Kindle readers were among some of the best deals, ranging from 30% to 50% off. These are part of Amazon's play for sales growth in the long term.

4. Private labels are Amazon's secret to big discounts
Private labels were front and center this year with more brands than ever. "Since last Prime Day, the number of brands Amazon operates more than doubled," Smith said.

5. Big-box retail is winning Prime Day too
This year, more than half (54%) of retailers staged their own "one-day" or "this week only" digital sales to compete with Prime Day, according to RetailMeNot, although most have been careful not to play off of Amazon's holiday name. retaildive.com
Wedbush Estimates Amazon Brought In $4.2B In Prime Day Sales

Amazon is worth $900 BILLION after its latest Prime Day sales

How Amazon Used Psychology to Take Your Money on Prime Day

Amazon didn't spend much to market Prime Day


"Fraud is not a person - it is a dynamic grouping of statistics that deviate from the norm."
Stuart B. Levine, CFI, CFCI
CEO, The Zellman Group & Zelligent
---
ORC News
Sponsored by Auror

Lincoln, NE: Target's Asset Protection Team networks to help LPD track down thieves
Lincoln Police said on July 16, Nielsen Grueso and Nataly Cornejo stole a purse from Panera Bread and another from Whole Foods before heading to Target. Police said the couple tried to make several large purchases with stolen credit cards at the Target, when employees became suspicious and notified Loss Prevention.

The Loss Prevention officer asked the duo for identification, but the request was refused and they left the store. A short time later, the two tried to enter the Target again and make another purchase, but the employees refused once again. In turn, the employees sent the pictures of them to other area Targets.

Later in the day, Grueso and Cornejo used a stolen credit card to buy an iPad at Best Buy, before traveling to another Target. The employees at the Target immediately recognized the pair from the photos sent to the store, and police were called. LPD initiated a traffic stop once Grueso and Cornejo left, and the stolen items were recovered. They were cited and lodged for theft by deception and attempted unauthorized use of a financial device. 1011now.com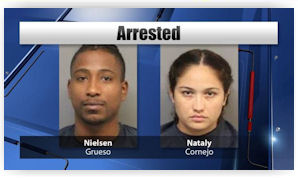 Union City, CA: $90,000 of 'High-end' baby clothes stolen from Union City shipping container
An East Bay business owner is offering a reward Wednesday after thieves stole $45,000 worth of merchandise from a shipping container parked at a warehouse in Union City. The stolen merchandise was high-end baby clothes. "Kim Kardashian's baby wears our stuff," said Angel Dear Owner Jeffery Cheng. "David Beckham's daughter has our stuff." Oakland native Jeffery Cheng owns Angel Dear. It's a company and brand, he founded 20 years ago, that specializes in high-end baby and children's garments. The items were part of the latest shipment from China. Cheng said, sometime overnight Sunday, thieves broke through a cargo lock and two industrial locks. Forty-eight boxes with 2,500 pieces of clothing were gone. He said, the wholesale value is $45,000 and at retail price, it's worth $90,000. ktvu.com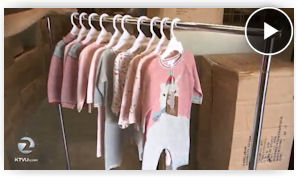 Wheaton, IL: Women Use Taser in Grab & Run Robbery at Victoria's Secret
Wheaton Police are asking the public for help in identifying three female suspects who used a Taser to rob a Victoria's Secret store Tuesday. The robbery took place around 1 p.m. in the 151 Town Square store. Employees reportedly told police that three women came into the store and then took a "felony amount of merchandise" without paying for it. As the suspects left the store, one of the women shot a Taser at a store employee. patch.com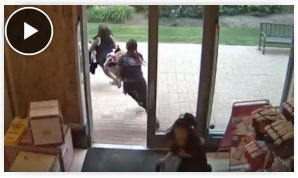 Wenatchee, WA: Sav-Mart Manager gets 40-day sentence for peddling $30,000 of stolen furniture
A former employee of Wenatchee's Sav-Mart pleaded guilty Monday to stealing from the store by illicitly selling furniture from its warehouse and pocketing the cash. Bret Roy Favor, 48, managed Sav-Mart's warehouse operations until October, when his theft was discovered and he was fired. Store supervisors said Favor, a 24-year employee, made more than $30,000 in illicit sales of furniture over three months in 2017, telling buyers he could give them an employee discount. ifiberone.com

Chicago, IL: 4 charged with Credit Card Fraud at multiple Casey's stores in 4 Counties
DeKalb Sheriff's officials were able to identify 41 victims so far. Sheriff's officials said they are working with Chicago police to apprehend the suspects, One man is currently in custody at the Chicago Police Department. mywebtimes.com

Selma, TX: Man arrested in Yeti Cooler Theft Ring
Selma Police arrested Leon Gamble Jr. and charged him with Organized Retail Theft in connection with the grab and run theft of Yeti coolers valued nearly $1,200. On Feb. 8, employees at Academy Sports and Outdoors in Selma responded to the fire alarm going off after the side fire exit door had been opened. The surveillance footage revealed two suspects had ran off with at least four Yeti coolers. Fort Worth, TX Detectives identified the suspects that were involved in many similar cases. The affidavit said that police found the stolen coolers were put up for sale on OfferUp.com. Evidence showed that Gamble and another suspect were tied to the ads. Seven other law enforcement agencies, including Houston and East Baton Rouge, La., also had active theft cases involving Gamble and other suspects. news4sanantonio.com

Palo Alto, CA: Police seeking two in $5,538 bras theft from Victoria's Secret at Stanford Shopping Center

Submit your ORC Association News

Visit the ORC Resource Center

---
Retail Crime News

Shootings & Deaths
Fletcher, NC: Armed Robber killed in Officer-Involved Shooting at CVS
Authorities confirmed there was an officer-involved shooting at a CVS store in Fletcher on Wednesday. Police Chief Erik Summey with the Fletcher Police Department said around 12:15 p.m., a man with a firearm entered the CVS on Hendersonville Road. Summey said they don't yet know if the suspect was holding the gun, but something prompted people in the store to call 911. When officers arrived on scene, Summey said they made contact with the suspect toward the back of the store and issued orders and directions but he didn't comply. When the suspect presented his weapon, Summey said shots were exchanged and the gunman was pronounced dead at the scene. No officers were injured in the gunfire. foxcarolina.com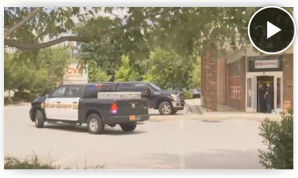 Los Angeles, CA: Two men Arrested in murder of Gas Station Clerk
Two men have been arrested and charged with the shooting death of a gas station clerk during a robbery in the Mid-City area of Los Angeles, authorities said Wednesday. Young Yooun, 29, and Courtney Campbell, 28, both of Los Angeles, are scheduled to be arraigned Aug. 23 in connection with the July 3 slaying of Akram Hanna, 52, of Los Angeles. Yooun allegedly shot the clerk before leaving the business. Hanna -- who had worked at the Shell gas station mini-mart for about eight years -- was pronounced dead at the scene. patch.com

Lakeland, FL: Clerk arrested for shooting man who stole beer
The Polk County Sheriff's Office says 43-year-old Rennie Defoe, Jr., entered the Shell gas station in Lakeland at approximately 11:40 Tuesday night, July 17. The Sheriff's Office says Defoe picked up three 18-packs of Natural Ice beer, valued at approximately $36, and walked them out to his vehicle without paying for them. 22-year-old Mehedeun Hasan, who co-owns the business with his father, picked up a 9mm handgun from the store office and ran out to confront Defoe about the theft.

Deputies say Hasan pointed the gun at Defoe while he was in the driver's seat, and shot Defoe as he was backing up to leave. Defoe then drove away and crashed his vehicle nearby. He was taken to a hospital with a single gunshot to his left arm and chest. Defoe is listed in critical condition. Mehedeun was arrested and charged with shooting into an occupied vehicle and attempted 2nd-degree murder. Rennie Defoe, Jr. has 12 prior felony charges and 9 prior misdemeanor charges. He has been sentenced to Florida State Prison four times and was most recently released from prison on June 12, 2018. wptv.com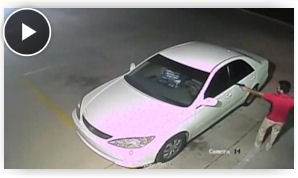 ---
Robberies & Thefts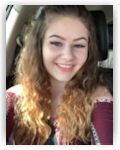 Houston, TX: Local teen reported missing from Galleria area previously arrested in Burglary ring investigation
A local teen with a criminal history, including the theft of at least eight credit cards, was reported missing from the Galleria area over the weekend. Danielle Nicole Rainwater, 19, was last seen at the H-E-B grocery store at 5895 San Felipe St. on June 14. Investigators said she often hangs out in the Galleria area and at the Arpis Phoenician Deli on Westheimer Road. Rainwater is 5 feet 6 inches tall, weighs about 110 pounds and has brown hair and hazel eyes. If found, please call the Houston Police Department Missing Persons Division at 832-394-1840. cs39.com

Aspen, CO: Alert - your Stolen AMEX is being used at North Face store, AMEX card holder confronts 2 men and a fight ensues

Woodstock, IL: Menards employee accused of under-ringing more than $2k of merchandise

Dothan, AL: Man arrested in business burglary spree; Dollar General, Family Dollar, Hop-In and 4 other businesses

Beaumont, TX: Man arrested after using Mom's truck to rob same CVS Pharmacy twice

Kay Jewelers in the Macomb Mall, Roseville, MI reported a Grab & Run on 7/18, item valued at $2,199

Piercing Pagoda in the Clackamas Town Center, Happy Valley, OR reported a Theft on 7/18, 75 pieces, value to be determined
---
Fire & Arson
Miami, OK: Arson Suspect Arrested; Anders Shoes, family owned for 103 years

Toms River, NJ: Strip mall fire that destroyed 5 shops ruled an accident
---
Sentencings & Charges
Nueces County, TX: Gunman in deadly Shooters Depot robbery gets 50-year prison sentence

Louisville, KY: Man convicted in liquor store clerk's shooting sentenced to 33 years

Robberies and Burglaries
Sponsored by Scarsdale Security Systems
• C-Store – Stevensville, MD – Burglary
• C-Store – Springdale, SC – Armed Robbery
• Circle K – Scottsdale, AZ – Armed Robbery
• Circle K – North Fort Myers, FL – Armed Robbery
• CVS – Fletcher, NC – Armed Robbery /Suspect shot & killed by Police
• CVS - Queen Anne's County, MD – Burglary
• CVS – La Plata, MD – Armed Robbery
• Gas Station – Sellersville, PA – Armed Robbery
• Gun Store – Kilgore, TX - Burglary
• Ingles Grocery – Dekalb County, GA – Robbery
• Liquor Store – Fargo, ND – Armed Robbery
• Liquor Store – Junction City, KS – Armed Robbery
• Metro PCS – El Centro, CA – Burglary
• Victoria's Secret – Wheaton, IL - Robbery
• 7-Eleven – Norfolk, VA – Robbery
• 7-Eleven – Reno, NV – Robbery
• 7-Eleven – Overland Park, KS – Armed Robbery / clerk stabbed
Daily Totals:
• 13 robberies
• 4 burglaries
• 1 shooting
• 1 killing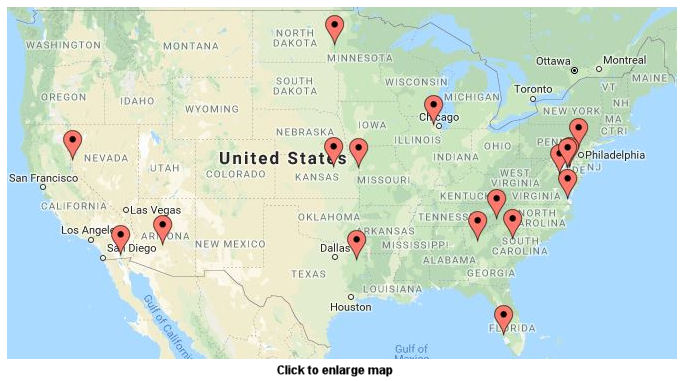 ---


---
Home of the Industry's Original
On the Move

None to report
Submit Your New Hires/Promotions
or New Position
See all the Industry Movement
---


---
Featured Job Listings
Sponsored by Delta Lock
Feature Your Job Here For 30 Days -
70% Aren't On the Boards

Featured Job Spotlights
---


Vice President, Asset Protection
Columbus, OH
Oversees and directs all Asset Protection related functions for a Corporate Office, multi-state distribution centers and large retail store network. Responsible for enterprise direction and strategy as it pertains to Asset Protection with a goal of minimizing shrink, reducing loss and maximizing security and associate safety...


Director of North America Digital Risk & Control
Beaverton, OR
As the Director of North America Digital Risk & Control, you will provide leadership for payment risk mitigation in our digital business including fraud risk management. You will be responsible for ensuring our resources and capabilities are properly aligned to the execution of key priorities, as you develop and implement ecommerce risk management strategies to appropriate tolerance levels based on advanced data analytics and trends...


Financial Analyst (Internal Fraud)
Anaheim, CA
This role is responsible for investigating internal fraud and Cast Privilege abuse at the Disneyland Resort, across all lines of business including but not limited to: merchandise, food & beverage, rooms, ticketing, and employee privileges. Specific investigative tasks will vary but may include: reviewing exception reporting to identify potential fraud trends, conducting in-depth point-of-sale research, reviewing camera surveillance, performing integrity shops and observations, interviewing employees, representing the Company at grievances and unemployment hearings, and partnering with law enforcement as needed...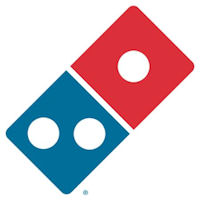 Regional Safety & Loss Prevention Specialist
Baltimore, MD
The Safety and Loss Prevention Specialist is a subject matter expert responsible for partnering with both our corporate TUSA stores and franchise store operations to improve the safety and training processes...

Area Loss Prevention Specialist
Boston/Springfield

We are currently looking for an Area Loss Prevention Specialist to join our team in the Boston / Springfield area. This position is responsible for conducting employee investigations, responding to and providing guidance during critical incidents, and assessing new/current retail store locations...

Area Loss Prevention Specialist
Jacksonville, FL

We are currently looking for an Area Loss Prevention Specialist to join our team in Jacksonville, FL. This position is responsible for conducting employee investigations, responding to and providing guidance during critical incidents, and assessing new retail store locations...

Area Loss Prevention Specialist
San Francisco Bay Area

We are currently looking for an Area Loss Prevention Specialist to join our team in San Francisco Bay Area. This position is responsible for conducting employee investigations, responding to and providing guidance during critical incidents, and assessing new/current retail store locations...

Featured Jobs
---
• Sephora - VP, Internal Controls, San Francisco, CA
• Ahold Delhaize USA - Manager | Corporate Investigations - Retail Business Service, Salisbury, NC
• T-Mobile Express Stores - LP Operations Manager, East Brunswick, NJ
• TGS Management - Director of Asset Protection, Denver, CO
• 10 Spot/MadRag - Director of Loss Prevention - Retail, North Bergen, NJ
• Sears Holdings Management Corporation - Director, Safety Operations, Hoffman Estates, IL
• Nordstrom - National Director, Investigations (Loss Prevention), Seattle, WA
• Walmart - Director of Safety & Compliance - Sam's, Bentonville, AR
• Gulfstream Goodwill - Director of Safety, Risk Management & LP, Palm Beach FL
• GOAT - Director of Loss Prevention & Security, Los Angeles, CA
• Goodwill of the Olympics & Rainier Region - Vice President of Human Resources, Safety, Loss Prevention & Security, Tacoma, WA
• Ross Stores - Director of Organizational Safety and Security, Dublin, CA
• Walt Disney Company - Vice President, Information Security, New York, NY
• Gymboree - Director, Inventory Control, Dixon, CA
• Living Spaces - Director of Safety, California

---


---
Daily Jobs
Appearing One Day Only
View our Internet Jobs Archives here


Sponsor this section of the Daily
---



---
Your Career

Productivity Secrets: 11 a.m. Coffee, Divide Your Day, Make Your Own Rules, and Work like Einstein

Why 11 a.m. Coffee Makes You More Productive
Culturally we drink coffee first thing in the morning, giving us that jolt of energy we need before we tackle our work, but it might be even more effective if you drink it at 11 am. Here's why you should hold off on your first cup of joe. Breaks up your day

9 Things Productive People Do Before Noon
We're not all born to be morning people, but there are benefits if you just wake up a little earlier to start your day. It can help you increase productivity and career growth. Here's some tips you can use from other super-productive morning people. Divide your day in 2

Why You Need to Make Your Own Rules (The Ultimate Productivity Hack)
In a world where we're bombarded with information and questions, we can be overwhelmed with options. Having rules reduces the number of decisions we have to make, resulting in greater clarity and solutions. Focus on what you want

4 Timeless Productivity Lessons from Albert Einstein
Einstein knew how to work hard, and when to take time off to relax and recharge. His life and approach to work offers many great lessons for anyone looking to boost their own productivity at work and make the most out of their days. Simply use these four timeless lessons from this great scientist. Work like a boss
---


---

Submit Your Group LP Selfie and Group Vendor Selfies Today!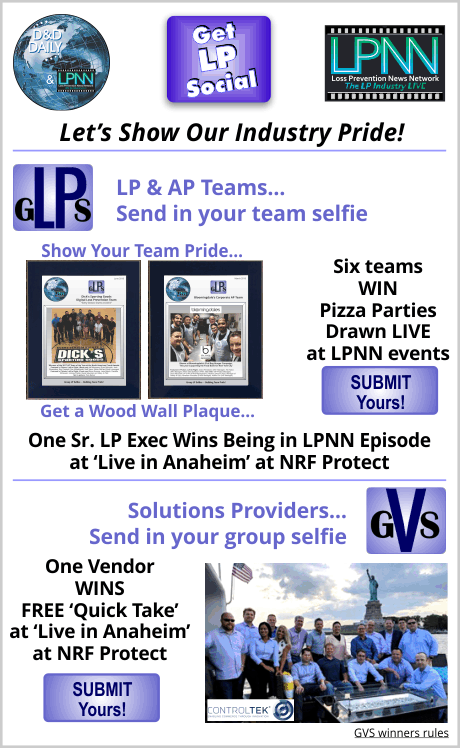 ---
Tip of the Day
Sponsored by Vector Security Networks

Your success is directly tied to the relationships you have with your stores, with your colleagues, and with your vendors. The ability to develop, nurture, and grow those relationships is critical if you expect to deliver the results you need. And as in the case of all relationships, it's also about what you bring to the table and the value you add. Oftentimes, one's biggest challenge is usually driven by your weakest or worst relationship and over time those are the ones that'll have the biggest impact. So take the time to access them and remember it's never too late to try to change one
Just a Thought,
Gus



(content subject to approval)
---
---
Upcoming Events
---
Recruiting?
Get your job e-mailed to everyone... everyday
Post on our Featured Jobs Board!
---
Reach your target audience in 2018 every day!
Request our 2018 Media Kit
---
Not getting the Daily?
Is it ending up in your spam folder?
Please make sure to add d-ddaily@downing-downing.com to your contact list, address book, trusted sender list, and/or company whitelist to ensure you receive our newsletter.
Want to know how? Read Here


36615 Vine Street, Suite 103
Willoughby, OH 44094
440.942.0671
copyright 2009-2019
all rights reserved globally