The D&D Daily Mobile Edition
July 20,

2015



The LP Industry's #1 News Source - Informing, Educating and Instilling a sense of community



News Brief
Sponsored by WG Security Products, Inc.
Los Angeles minimum wage hike poised to pass - The push continues - More Corporate Payroll Cuts Coming - Won't Impact LP Budgets as they're set to grow Los Angeles County supervisor who stalled a vote on raising the county minimum wage last month in the face of pushback from small businesses now says she is prepared to vote for a gradual increase to $15 an hour, giving the proposal the majority vote it needs to pass Tuesday. latimes.com

Editor's Note: With the number of retailers already increasing their hourly rates we're beginning to see the impact it's having at corporate offices with payroll cuts. With Wal-Mart's 1,000 corporate cuts coming, Tim Horton's corporate reductions and others, the money has to come from somewhere and it won't be capital budgets it'll be corporate payroll, because of the absolute necessity to drive technology and continue to grow the Omni channeling efforts and the need to fight cyber crime.

And now that we're seeing for the first time in history the documented rise of ORC's impact on shrinkage and the continued social unrest and Active Shooter incidents we won't see any budget decreases in LP. If anything we'll see increased spending on LP technology and payroll in the stores as we're already seeing. One merely needs to look at what Wal-Mart, Dollar General, Regis Salons, Home Depot and Rite Aid have done. With Wal-Mart bringing back the AP door greeters pilot program, DG adding 22 Regional's, Regis adding an entire field team in North America, and then in the last three months alone we see HD adding over 70 and Rite Aid adding over 50 store AP jobs in the last three months alone.

So this nationwide pressure to increase store associate pay, which won't let up any time soon and may even gain more momentum during this upcoming Presidential campaign, probably won't impact LP budgets unless however the retailer is absolutely struggling to survive or their merging and in a shrinking sector. So that's good news for the LP industry from a growth stand point. As regretful as the reasons are it's the reality of where we're at and with each store wage increase we'll see more corporate job loss. But it won't be in technology and it probably won't be in LP. Just a thought Gus Downing

Peak Season for Senior LP Jobs - Isn't much of a peak this year - No truly big jobs on the horizon With June to October traditionally being the peak season for senior LP/AP jobs in North America it appears that this will be a slow year. Presently there's fewer available then normal. With one senior vice president of LP & compliance position, two vice presidents of LP, and three director of LP roles available it appears that we're in for a rather slow year with possibly no truly 'big jobs' coming open this year. Last year's four 'big jobs', three filled internally and therefore didn't create the domino effect of opening other jobs with the movement and the third being filled with an executive coming out of an organization that didn't backfill it with a vp level executive and once again promoted an executive internally to back fill it at a lesser level. So this may be a rather slow year with the retail industry focused more on consolidation due to the saturated store market and the slow economy. However with same store sales being somewhat stagnant there certainly appears to be a refueled focus on shrinkage improvement which may at the end of the day drive openings next year. Just a thought - Gus Downing

Top 3 reasons we need robots in malls - Coming soon to a mall near you...robots? Mike Kercheval, president and CEO of the International Council of Shopping Centers, is making the case for the use of robots in shopping malls. In an op-ed commentary on CNBC.com, Kercheval says the robot's potential on the front lines of retail is limitless—and soon, he adds, "it will be difficult to imagine a visit to the local mall without them." Here are three reasons Kercheval says we need robots in malls:

1. Shoppers are tech savvy and there is no turning back. Shoppers have already demonstrated their desire for a more tech-integrated experience through their adoption of new digital channels and tools. Robots are just the next logical step.

2. Provide a leg up on the competition. Properly leveraged, the capabilities and benefits of robots can help improve a retailer's business strategy and bolster bottom lines.

3. Offer a meaningful service. Sure, robots can provide such assistance as carrying a shopper's purchases around the mall. But they can also help shopping centers with more dangerous tasks of keeping stores and customers safe. Editor's Note: Security - Security - Security. Also Lowe's has been testing them in Northern California for customer service and a few guard company's have been testing them as well. chainstoreage.com
CVS Gets OK For $7.4M Deal In Pharmacist OT Class Actions A California state judge on Thursday signed off on CVS Pharmacy Inc.'s $7.4 million settlement with more than 1,600 pharmacists to end three separate class actions accusing the company of illegally forcing employees to work seven days in a row without overtime pay. The three suits, all filed in October 2013, had alleged that CVS violated the California labor code by requiring pharmacists to work more than six days in a row without paying time and a half for the hours worked on the seventh day. The settlement is part of a larger $12.8 million deal between the company and employees to settle several suits over the seven-day workweek in five regions served by CVS. law360.com

Facebook testing digital stores

NRF asks for 60 day extension on overtime rule comments for Congress - Sept.1 deadline now

Haggen cutbacks could impact nearly 1,000 - 6 to 10 per store at 100 stores

Ross opening 28 stores in July - 90 total in 2015

GameStop Completes Acquisition of Geeknet

IKEA to raise min. wage for 9,000 UK employees

Kroger an 'Inside Look' at Loss Prevention - The D&D Daily visiting with Kroger Corp. next two days in our new 'Insider Looks' series Be on the lookout for our 'Kroger an Inside Look at Loss Prevention' article next week. A new series of 'Inside Looks' at LP departments throughout North America. We'll take you for an inside look at the LP program, the executives, the teams, and the technology that's shaping the the LP efforts and making a difference in retail. Dedicated to the men and women that make LP what it is today.

If you're interested in having us visit with your retailer just reach out for your own 'Insider Looks' series. We'd be honored to share your inside LP story and help build your LP brand. Branding your LP program is a critical step in helping to build it in more ways than one. From recruiting to retention to attracting the best this new millennial workforce wants to see it, feel it and know it before they even consider joining it and the Daily can help you do just that in our 'Insider Looks' series. Contact Gus Downing directly for more information.

Governors order National Guardsmen to be armed after attacks Governors in at least a half-dozen states ordered National Guardsmen to be armed in the wake of an attack on two military facilities in Tennessee, and Florida Gov. Rick Scott went a step further Saturday by immediately relocated recruiters to armories. In an executive order, the Republican governor said he wants Guard recruiters to move from six storefront locations into armories until state officials can evaluate and make security improvements, including possibly installing bullet-proof glass or enhanced surveillance equipment. Scott ordered the Guardsmen to be armed, as did governors in Texas, Louisiana, Arkansas, Oklahoma and Indiana. Security for the recruiting centers has come under scrutiny since the Tennessee shootings because some people believe they are too vulnerable. U.S. military officials have said security at recruiting and reserve centers will be reviewed, but the Army's top officer, Gen. Ray Odierno, said it's too early to say whether the facilities should have security guards or other increased protection. Scott, however, said during an interview with CNN that recruiting centers could be targets and that's why he wants the National Guard moved until officials are "comfortable" that they will be safe. yahoo.com

Man Says Bojangles' Restaurant Insulted Him After Returning $4K He Found In Chicken Box A Virginia man says he was insulted by a Bojangles' Famous Chicken 'n Biscuits' manager after he went inside to return a large sum of money he found in his Drive-thru order. When the Good Samaritan who thought maybe it was a set-up returned the money to management inside the restaurant, he was told had he not returned the money he would have been arrested. yahoo.com

RadioShack Gift Card Holders Sue Bankruptcy Estate RadioShack Corp.'s bankruptcy estate was hit with an adversary action Friday from a putative class of unused gift card holders, believed to number in the tens of thousands, who want claims potentially worth up to $43 million to be paid out as a high priority. The complaint was lodged by Mark Haywood in the Delaware bankruptcy court, who argues not only that thousands of gift card holders may not have gotten proper notice of the bar date to file a claim. law360.com

A&P to File for Chapter 11 Bankruptcy Protection A&P is planning to file for bankruptcy, the second time in less than five years the grocery chain has sought creditor protection amid stiff competition. The company, formally known as the Great Atlantic & Pacific Tea Co., on Sunday night was putting the finishing touches on a chapter 11 filing with the U.S. Bankruptcy Court for the Southern District of New York, according to a person familiar with the matter. A&P has lined up bidders for 120 of its 296 stores with total expected proceeds of about $600 million, the person said. It will seek buyers for most of the rest of the stores as part of the bankruptcy process. wsj.com
Last week's most popular news article --
Fitting Room Sex Video in Uniglo Store Goes Viral Sex may sell, but clothing retailer Uniqlo is finding the adage a bit uncomfortable after a Beijing store was said to be the setting of a steamy online video. Online searches for the Japanese clothing brand soared this week after the viral spread of the video apparently showing a young couple having sex in the fitting room of the Chinese capital's flagship store.

But the video also caught the attention of police and China's highest web regulator who are investigating whether it was a vulgar marketing gimmick. Uniqlo has denied any involvement in the video. foxbusiness.com

UPDATE: Beijing Arrests Five for Uniqlo Sex Video, as Store Becomes Selfie Hot Spot
All the news - One place - One Source - One Time
The D&D Daily respects your time
& doesn't filter retail's reality

Report Your News!
(content subject to approval)




Secretary Homeland Security - #1 Biggest Exposure - Emails to Employees - #1 Biggest Challenge - Educating the Workforce for Public & Private sectors Testifying before the House Judicial Committee last week the Secretary told Congress that with cyber criminals now 'spearfishing' to get inside networks the #1 biggest exposure for the private and public sectors is everyone's emails and that educating the workforce about how to recognize potential threats should be the #1 focus all businesses. Obviously using third party access is still a major issue but in essence they've seen the real threat shift to internal and third party emails. Relying on individual employees lack of knowledge and getting them to click on spam has become the preferred tool for cyber criminals.

CVS Probes Card Breach at Third Party Provider Online Photo Unit - Last week Wal-Mart Canada - Same Third Party - PNI Digital Media - CVS & Rite Aid takes down site - Do you use them? Impacting 19,000 stores? Nationwide pharmacy chain CVS has taken down its online photo center CVSphoto.com, replacing it with a message warning that customer credit card data may have been compromised. The incident comes just days after Walmart Canada said it was investigating a potential breach of customer card data at its online photo processing store. "We have been made aware that customer credit card information collected by the independent vendor who manages and hosts CVSPhoto.com may have been compromised,"

Last week, Walmart Canada warned it was investigating a similar breach of its online photo Web site, which the company said was operated by a third party. The Globe and Mail reported that the third-party in the Walmart Canada breach is a company called PNI Digital Media.

According to PNI's investor relations page, PNI provides a "provides a proprietary transactional software platform" that is used by retailers such as Costco, Walmart Canada, and CVS/pharmacy to sell millions of personalized products every year.

"Our digital logistics connect your website, in-store kiosks, and mobile presences with neighbourhood storefronts, maximizing style, price, and convenience. Last year the PNI Digital Media platform worked with over 19,000 retail locations and 8,000 kiosks to generate more than 18M transactions for personalized products."

Update: 11:35 a.m. ET: The above-cited text from PNI's Investor Relations page was removed shortly after this story went live; A screenshot of it is available here). Someone also edited PNI's Wikipedia page to remove client information.

Update, 11:33 p.m. ET: According to a review of customer data previously listed by PNI, we could be seeing similar actions from Sams Club, Walgreens, Rite Aid and Tesco, to name a few. Costco and Rite Aid, which also was listed as a customer of PNI, just took their photo sites offline as well. krebsonsecurity.com

US May See More Massive Cyberattacks
It is not longer a matter of if the U.S. will fall victim to massive cyberattacks, it is just a matter of when. At least that seems to be the consensus of the National Security Agency, among other high-profile watchdogs. The NSA recently stated that the country needs to be prepared for the possibility of more high-level cyberattacks. "We are in a world now where, despite your best efforts, you must prepare and assume that you will be penetrated," he explained during the event. "It is not about if you will be penetrated, but when." Rogers said cooperation between both companies and the government is needed in order to truly protect networks. "Cyber to me is the ultimate partnership," Rogers said. "There is no single entity out there that is going to say: 'Don't worry, I've got this.'" pymnts.com

How Video Is Enhancing Heat Mapping for Retailers In today's retail environment, heat maps often are used to understand customer behavior in relation to a store's layout. And now, video capabilities are turning heat-mapping data up a notch. While heat mapping allows retailers to understand where customers walk within a store, video allows retailers to see how that customer behavior translates into purchases. Traditionally, video cameras have been used for loss prevention. However, in recent years, retailers have employed cameras to gain more insight into operations and customer purchasing journeys. These smart cameras make analytics such as line crossing, dwell points, loitering, object removal, and tracking available to retailers. Video and heat mapping work best together. Heat map overlays create a better presentation of the data within shorter intervals. This provides clearer insight into customer behavior, and those insights can be reconciled with inventory and point-of-sale data. When video footage and heat maps are studied together, store managers are better able to understand the details of customer behavior. edgl.com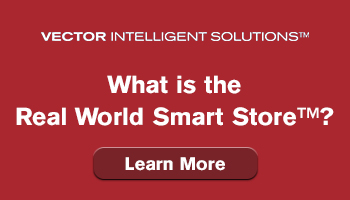 Press Releases

New Study Shows Warning-Based Return Authorization Systems Improve Net Sales, Reduce Return Rate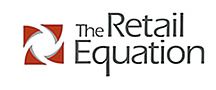 "Fringe consumers" are those marginally profitable shoppers that push the edges of a retailer's return policy - every retailer has them and tries to pinpoint ways to make them a more valuable customer. The Retail Equation recently worked with a nationwide retailer to determine the effect a return warning had on the net sales and return rate of these consumers.

Through The Retail Equation's Verify return authorization solution, the company monitored everyone who received their first warning between August 15, 2014 and November 15, 2014. These warnings are generated through Verify, which compares variables such as purchase and return frequency, dollar amounts and/or time against a set of prescribed rules that form that retailer's return policy. A warning is issued if the consumer's behavior exhibits habits that are inconsistent with the retailer's return policy. In this case, 1,200 warnings were issued during the three-month period.

The company then monitored the purchase and return activity of the 1,200 customers for 120 days after the warning was issued to determine deterrence. This was calculated by comparing the after-warning activity to the previous activity (since TRE accepted the warned return).

Interestingly, the net sales after the warning were actually higher than prior to the warning. Return dollars were reduced by 60 percent while net sales increased by 12 percent. The following table reflects the data for 1,200 customers for 120 days after the warning.

| | | |
| --- | --- | --- |
| | Net Sales | Return Rate |
| Before | | 76.8% |
| After | +12% | 54.4%* |
"Our solution was developed to detect and deter return fraud; however, we continually identify ways to use our technology to help retailers improve net sales and reduce return rate," said Adi Raz, senior director, data sciences and modeling at The Retail Equation. "This study is an excellent example of how The Retail Equation, using its patented warning process, can ultimately change consumer behavior for our retailer clients."

About The Retail Equation
The Retail Equation, headquartered in Irvine, Calif., optimizes retailers' revenue and margin by shaping behavior in every customer transaction. The company's solutions use predictive analytics to turn each individual shopper visit into a more profitable experience. This yields immediate financial payback, increasing store comps by as much as two percent, with significant return on investment. The Software-as-a-Service applications operate in more than 27,000 stores in North America, supporting a diverse retail base of specialty apparel, footwear, hard goods, department, big box, auto parts and more. For more information, visit www.theretailequation.com.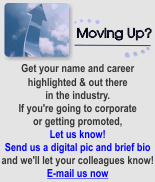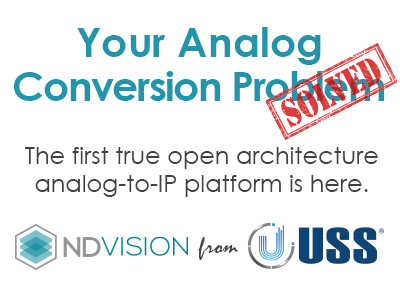 WG Security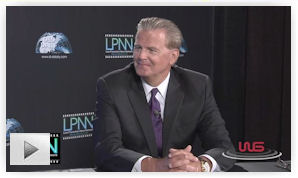 The Silicon Valley has long been the world's center of technological innovation, so it should come as no surprise that WG Security is located at its very heart in San Jose, CA. Whether tackling the phenomenon of "wardrobing," preventing counterfeit online returns, taking EAS service to the next level, or developing a new solution for cylinder-shaped merchandise, WG continues to turn heads in the EAS and RFID industry with its ingenuity and out-of-the-box thinking. Ed Wolfe, VP Business Development for WG, tells us how the company has been so successful at solving retailers' chronic shortage and operational problems.

---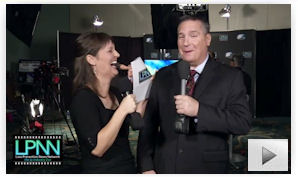 Joe LaRocca - tech guru and "borderline Millennial" (as Amber calls him) - talks about some of the challenges and opportunities of technology in today's retail world - from live video streaming to social media.

Solution Providers, have a video or commercial you want to publish? Contact us.


Canadian Push
Sponsored by Vector Security
Canadian Privacy Laws now favorable for the LP professional

3-part series publishing today, tomorrow and Wednesday
June 18, 2015 marked the introduction of major changes to the Canadian Privacy Laws, which had previously made it extremely difficult for LP professionals to share information about known criminals. Read the firsthand account of the 15-year journey to change a law that was intended to protect against crime, but in fact made it possible for the criminal to operate with anonymity to a certain degree.

---
Part 1 - The Great Debate: Privacy versus Security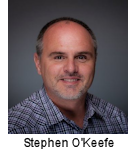 By Stephen O'Keefe
Retail Consultant, Grist Mill Solutions
We live in a world that is constantly trying to balance the aspects of privacy and security. Some might say that in order to provide a safe and secure environment, it is necessary to protect personal information. Others might argue that it is necessary to understand the risks and threats and therefore to obtain personal information is required to establish safety and security by knowing who the bad guys are. Whatever your view is on the matter, the fact remains the same, there are very clear advocates on both sides and the answer is not as obvious as one might think. In fact it seems that proponents of one view switch sides every time there is a security-related event or a major data breach.

In order to protect our nations against the threat of terrorism we must be able to identify individuals with nefarious intentions before they can act. Seems easy enough, simply conduct some due diligence work and you will be able to identify them. This topic has been playing out in the media since 9/11,

In order to protect oneself against identify theft it would stand to reason that personal information should not be easily obtained by anyone not absolutely requiring it for the purpose for which it was intended when presented.

This is the story of one country's long journey through the challenges of balancing privacy and security. A journey not without major losses and crime along the way. A journey not without a tremendous amount of frustration by those trying to do the right thing; by investigating suspected criminals.

In 2000 Canada introduce a piece of legislation called the Protection of Personal Information and Electronic Documents Act (The Privacy Act). In 2000 savvy criminals discovered a whole new way to commit offences and maintain a dangerous level of anonymity. Tomorrow we will explore how PIPEDA affected the retail community in Canada and handcuffed those tasked with the investigative process on behalf of organizations.
Stay tuned for Part 2 tomorrow.






New Keynote Speaker Announced:



Jamil Farshchi, Chief Information Security Officer, The Home Depot

Named one of the top 10 most influential Chief Information Security Officers by Sys-Con Justice Systems, Jamil Farshchi has successfully protected some of the world's most sensitive information assets including nuclear weapons, financial systems and networks, and complex technologies such as the space shuttle, Hubble Telescope, and Mars Rover.

Jamil's information security background is diverse, from leading a team at the Los Alamos National Laboratory (LANL) to building risk-based security programs for media conglomerate Time Warner. He has also held senior executive positions at NASA and VISA, where he was responsible for protecting the company's consumer payment card transactions. In March 2015, The Home Depot hired Jamil its first ever chief information security officer. He is charged with the unique challenge of securing and enabling some of the most engaging, valuable and widely consumed content and has overall responsibility for Home Depot's information security, data protection and vulnerability management.
Save $100 with Early Bird Rate Today!

Click here to register.


LPNN Filming at the RCC LP Conference
Solution Providers - Want to help make Canadian History? Click here for sponsorship opportunities.



2014's GLPS's - Group LP Selfie's


Your Team - Your Pride - Our Industry

One Selfie at a Time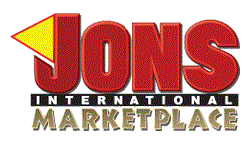 Jons Marketplace Corporate Loss Prevention Team

"We Shop the world for you"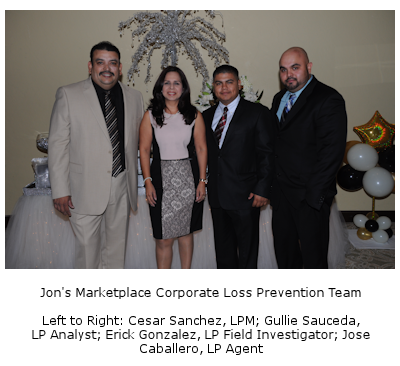 *Published on November 11, 2014

Show Your Industry Your Group LP Selfie

Building the LP/AP Industry
One Selfie at a Time
---
View all the selfies here.
Send us your Group LP Selfie!

Sponsored by:



e-commerce

Sponsored by The Zellman Group
AAFA Criticizes Alibaba's Anticounterfeiting Measures The American Apparel & Footwear Association is turning up the pressure on Alibaba once again, calling for changes, more disclosure and "verifiable" results from the Chinese Internet giant's anticounterfeiting measures. The association, which represents more than 340 companies and 1,000 brands, is also asking Alibaba to create a process where the company removes counterfeits quickly at the request of certified brands. Duggan said the process must contain four "critical elements: easy brand certification, brand-controlled 'takedowns,' brand-approved sales and a transparent verification process with results made public." She said searches of brands on "any given day" turn up "hundreds, if not thousands, of results at alarmingly low prices — a giveaway that the products are fake." wwd.com

'Chargebacks the hidden problem of the retail world' All merchants will at some point deal with chargebacks. As well as losing the money when a disputed card payment is charged back to them by their bank, they lose the cost of the goods or service they provided. "Friendly fraud chargebacks are the hidden problem of the retail world. We have released this playbook to provide an easy-to-follow guide for merchants that will help to reduce their chargeback losses. The worry for many of them is that they often do not know about the problem until they get hit with a chargeback. By working out a plan of action in advance, merchants can reduce the risk of chargebacks happening in the first place. But when they do occur, decisive steps are key."

The six most common merchant pitfalls are:

1. Poor customer service
Only 14% of customers contact the seller before they instruct their bank to reclaim their money.

2. Out-of-office hours
If customers cannot contact the merchant at any time, they may well contact their bank instead and instigate a chargeback.

3. System and process fails
Chargebacks can happen when technology systems and payment processes fail.

4. Fraudulent transactions
When payment cards or card details are stolen, the criminal transactions are charged back and the merchant becomes responsible for the cost.

5. Poor logistics
If the consumer does not receive the product they ordered, the merchant loses the item they've sent out as well as the refund and chargeback cost.

6. Friendly fraud
Consumers buy and receive a product but still initiate a chargeback, which is fraudulent, and the merchant fails to identify the fraud and challenge the chargeback. retailfraud.com

E-commerce accounts for 40% of Grainger's total U.S. sales

The future of digital payment success is in solid security protocol

"Fraud is not a person - it is a dynamic grouping of statistics that deviate from the norm."
Stuart B. Levine, CFI, CFCI
CEO, The Zellman Group & Zelligent

ORC News
Sponsored by NEDAP
Boise Police Bust Another Fraudulent Credit Card Ring A trio of suspects - two from Las Vegas and a third from California - are behind bars after Boise Police say they busted up yet another credit card scam at local retailers. Merchants notified police of possible fraud in the afternoon of July 16. When BPD arrived on the scene, police were told the suspects had been using fraudulent credit cards with stolen account information in attempts to purchase gift cards. Police also linked the suspects to another Boise store where the suspects allegedly tried to make fraudulent purchases. At the time of the arrests, police said they discovered 28 fraudulent credit cards and several gift cards in the possession of the suspects. boiseweekly.com
Police bust identity-theft ring in Orlando with 1,855 victims An Orlando identity-theft ring ended last week when police discovered a Winter Park vacation club employee had stolen more than 1,800 reservation documents including credit card information from the Preferred Guests Resorts and handed them to two others to sell for more than $92,000. Xavier Stephens, 27, Bridgett Bennifield, 38 and Chrystie Hall, 38, are facing several charges including trafficking in counterfeit credit cards, grand theft of a motor vehicle and scheme to defraud. Stephens had numerous credit card documents inside of a backpack, police said, while Bennifield had documents inside her purse. The documents were reservations for travel including arrival dates, lengths of stay, hotel information, guests names, birth dates, and credit card numbers with the expiration date and security numbers, police said. Both said Hall — who has worked at Preferred Guests Resorts in Winter Park for 12 years — sold them the documents for about $100 each. Stephens and Bennifield would resell the documents for $50 per page. The total resale value in their possession was $92,750, police said. They told police they'd been reselling the documents since December. At least 1,855 people had their identities stolen in this ring. orlando-sentinel.com

Fresno, CA Police arrest 3 women gang members in Walmart robbery case Fresno police wrapped up a Walmart robbery case from June with the arrest of three women gang members, Sgt. Tony Bustos announced Sunday — and cracked a check scam at the same time. During the June 9 robbery at Walmart in northwest Fresno, store security officers said they were attacked by the women while the women were stealing items. On June 25, three women attacked a man and stole his bicycle. Each time, witnesses reported seeing the women in a white Tahoe. Officers found the Tahoe during a July 12 traffic stop. Det. Dinnell identified the suspects and convinced one to turn herself in Saturday. That led police to a southeast Fresno home where they caught the other two women. Police did not identify which woman was arrested first, but Bustos identified the women as gang member Monica Cortez, 32, and gang associates Breanna Cortez, 20, and Thannya Tejadilla, 18. Bustos said Dinnell determined that in addition to the robberies, the Cortezes passed over 26 fraudulent checks at a local credit union, stealing over $15,000. Dinnell was able to recover most of the stolen money and property. fresnobee.com
Poor parking helps Palisades Park, NJ Police nail credit card thief Poor parking led to the arrest of a Bronx man charged by a Palisades Park police detective with using a stolen credit card number to buy gift cards at the local post office. Hannis M. Bridges Jr., 23, was in the Central Boulevard post office on April 14 when a female lookout in his car outside called and said he was getting a parking ticket. Bridges ran out the door with $500 worth of ilegally-purchased gift cards, leaving the receipts on the counter. Although he'd used a different name to buy the gift cards, Bridges was driving his own car. Police had his license and registration number. But the receipts had the last four digits of the victim's credit card number on them. Beck determined that Bridges had "gone on a shopping spree" immediately after buying the cards. cliffviewpilot.com

Petaluma Police Hunting Suspected Target Thieves Two men are wanted on suspicion of stealing roughly $1,000 worth of merchandise from a Target in Petaluma Friday afternoon. The suspects entered the Target at 1:25 p.m. and allegedly placed a GPS device, electronics and other merchandize into a shopping car, according to police. They exited the rear of the store, loaded the merchandise into a waiting Ford F-150 truck that was driven by a third suspect and sped away, according to police. patch.com

Franklin, TN Police seek Crest Whitestrip shoplifters Franklin police are asking for help tracking down two women who they say made off with more than $1,000 in Crest Whitestrips and heartburn medication from the Fieldstone Parkway Publix. The thefts, a Franklin Police Department media release said, took place about 8:30 p.m. May 9. Police believe the two women -- who allegedly stole over-the-counter Prilosec and Nexium, in addition to the teeth-whitening strips. tennessean.com

Three men hitting Giant Food Stores in York County for Shrimp - selling on the street
Do you have an ORC case to share?
Share your ORC news and help the industry grow

Retail Crime News

Sponsored by Security Resources
Nordstrom shoplifter jumps to her death at Providence Place mall Thursday night A security officer working for Nordstrom at Providence Place mall Thursday night noticed a woman taking clothes off the racks and bringing them to the counter. The 35-year-old woman was "returning" the clothes and getting hundreds of dollars in return, said Providence Police Maj. David Lapatin. The security officer approached the woman, who gave her name and quickly headed out of the store.

Things happened quickly. The store security officer followed the woman down the escalator and out into the first floor of the parking lot, trying to stop her from leaving, Lapatin said. Other security officers then heard a voice on the radio, someone saying: Get away from the edge. The woman jumped over a railing at the garage and plummeted 25 feet to her death. Her name was not released Friday, pending notification of her family. "No one is being criminally investigated," Lapatin said. "This is a very unfortunate incident." providencejournal.com

Shots fired at the Westwood Mall in Tallahassee; businesses and vehicles damaged Tallahassee police officers responded to a shooting reported in the parking lot of Westwood Shopping Mall. Windows of two businesses, Tijuana Flats and Bill's Bookstore, and several vehicles were damaged by gunfire. No injuries were reported in this incident. The suspected gunman fled the scene before officers arrived. tallahassee.com

Three Avondale, AZ Police Officers injured pursuing CVS shoplifting suspect A shoplifting suspect and three officers were transported to hospitals after an altercation Sunday night. Around 8:30 p.m., officials were alerted to a shoplifting incident at a CVS. According to Avondale officials, an officer saw the suspect about a half-mile away from the CVS at an apartment complex. The responding officer was involved in a physical altercation with the suspect and was injured. He was transported to a hospital as a precautionary measure. The suspect was then pursued by foot through an apartment complex by three additional responding officers. A second physical altercation with the suspect injured two of those responding officers. abc15.com
Expert says $100,000 cargo of liquor stolen in Athens, GA most likely in South Florida black market The $100,000 worth of liquor and wine aboard a tractor-trailer rig that was stolen in Athens on June 27 was most likely taken to South Florida by an organized gang, according to an expert on cargo theft. Stolen alcohol typically goes to Kentucky or South Florida, said Tom Mann, president of Traklok, a company based in Knoxville, Tenn., that produces a security system for big rigs to thwart such thefts as happened in Athens. Because of where the theft occurred, Mann said the alcohol was likely taken to South Florida. Beverages and food are high targets for organized thieves and the higher the value the more common the theft, Mann said. onlineathens.com

Walmart in Groton, CT the victim of an Armed Robbery Sunday afternoon Groton Police are searching for an armed robber that held up a Walmart in the middle of the day on Sunday. Police say it happened at around 12:30 p.m. at the Walmart on Gold Star Highway with many people in the store. Police say the robber implied he had a gun and demanded money from the customer service desk. The robber fled in a white, 2-door vehicle, police said. Witnesses did not see the gun and no one was hurt. foxct.com

Dollar General Employee arrested in Dixon, KY for theft of over $14,000 An employee of the Dollar General Store in Dixon was arrested last week after Dollar General Corporation Loss Prevention discovered that $14,154.16 in cash had gone missing from the store between May 1, 2015 and July 4, 2015. the-messenger.com

Broken Arrow man arrested at dumpster after trying to steal from Walmart An alleged thief turned a Broken Arrow dumpster into a hiding spot this weekend. Police arrested Earl Litzell for larceny. He is accused of stealing from a Broken Arrow Walmart. Officials said Litzell changed the price tags on merchandise to make them appear cheaper. When he went through the checkout line, loss prevention officers caught him. He dropped his loot and ran. fox23.com

U.S. Customs seizes $562,700 worth - 1,100 pieces of counterfeit Chanel designer jewelry at Louisville, Ky. port

NY man denies trafficking counterfeit credit cards in Vt. after traffic stop found 40 fake cards and DL's from multiple states

Male busted using stolen credit cards to buy gift cards at San Antonio area Walmart stores - could be major ring

Two males busted buying $7,000 of gift cards with fake credit cards at Rite Aid in Rutherford, N.J. - 2 dozen cards found

Male female busted with counterfeit currency and dozens of gift cards in San Mateo

Teen Robin Hoods Live Stream Ice Cream Truck Theft - Leaves Ice Cream at nearby houses randomly - Gets Busted

Chicago Police Alert: Overnight Burglaries Targeting Stores In Lake View, Lincoln Park

All clear given after bomb threat called into Tanglewood Mall in Roanoke, VA

Homeless man, 54, faces felony charges after admitting to setting fire at Upper Darby, PA Payless Shoe

Kay Jewelers in the Parkland Mall, Beaumont Texas was the victim of a Grab and Run, merchandise valued at $895


Robberies and Burglaries
● Americoin – Arnold, MO – Armed Robbery
● CVS - Memphis, TN – Robbery
● Danny's Midnight – Philadelphia, PA – Armed Robbery/ clerk shot
● Domino's – Newport News, VA - Armed Robbery
● Family Dollar – South Bend, IN – Robbery
● Hometown Grocery – Columbus, OH – Robbery
● Krauszers – Glen Rock, NJ – Burglary
● Marathon – Sycamore, GA – Armed Robbery
● Max Crash Auto Parts – Donna, TX – Robbery
● Mike's Corner – Portsmouth, VA – Armed Robbery
● Mobile – Franklin, CT – Armed Robbery
● Roc's Stop & Shop – Lincoln, NE – Burglary –ATM
● Sharman Mini-Market – Philadelphia, PA – Shooting
● Tulsa Computer – Tulsa, OK – Burglary
● Valero – Frederica, DE – Robbery
● Walmart – Groton, CT - Robbery
● Walgreens – Orange Co, FL – Armed Robbery



Featured Job Listings
Sponsored by NuTech National
Feature Your Job Here For 30 Days -
70% Aren't On the Boards
Dir AP
Saks Fifth Ave

New York, NY
Saks Fifth Ave


VP of Security
Comcast
Philadelphia, PA
Comcast
Senior Dir Safety/Food Safety/Hazmat
Sears
Hoffman Estates, IL
Sears Holdings Corp
Territory LP Dir.
Burlington Stores
Los Angeles, CA
Burlington Stores
Director of LP
SUPERVALU
Bowie, MD
SUPERVALU
Dir. of Security/LP
Estee Lauder
Los Angeles, CA
Estee Lauder
Director of LP
A'gaci
San Antonio, TX
A'gaci
Director of LP
Lane Bryant
Columbus, OH
LinkedIn
Director of LP
PacSun
Anaheim, CA
PacSun
VP Supply Chain, LP & Safety
Ross Stores
Ft. Mill, SC
Ross Stores
Dir, Pharmacy LP
Rite Aid
Camp Hill, PA
Rite Aid
LP Corporate Sr Mgr
JC Penney
Dallas, TX
JC Penney
Corporate LP Mgr
St. John Knits
Irvine, CA
St. John Knits
Mgr, Corp Security & LP
Canadian Tire
Oakville, ON
Canadian TireRegional LP Mgr
Victoria's Secret
Los Angeles, CA
L Brands
Market ORC Investigator
Victoria's Secret
San Francisco, CA
L Brands
District LP Mgr
Dick's Sporting Goods
Phoenix, AZ
Dick's Sporting Goods
LP Mgr
Dick's Sporting Goods
Wheaton, MD
Dick's Sporting Goods
Regional LP Mgr
Family Dollar
Milwaukee, WI
Family Dollar
Regional LP Mgr
Family Dollar
Philadelphia, PA
Family Dollar
Multi Unit LP Mgr
The Great Atlantic & Pacific Tea Co.
New York City
The Great Atlantic & Pacific Tea Co.
Implementation Expert/Project Mgr
LP Software
Worth, IL
LP Software
Sales Representative
NuTech National
Maitland, FL
NuTech National

Limited Time Only - Post Your Multi-Unit LP jobs for FREE - Learn More Here

Daily Job Alerts


Appearing One Day Only
View our Internet Jobs Archives here
Regional LP Mgr
AutoZone
New York, NY
AutoZone
Regional LP Mgr
DSW Inc
Alpharetta, GA
DSW Inc
Central Investigator LP
Home Depot
Atlanta, GA
Home Depot
LP Supervisor
JC Penney
Midwest City, OK
JC Penney
LP Supervisor
JC Penney
Dodge City, KS
JC Penney
LP Mgr
JC Penney
Phoenix, AZ
JC Penney
LP Specialist
Food 4 Less
Burbank, IL
Kroger
Dept Mgr LP & Safety
Lowe's
New Hudson, MI
Lowe's
Dept Mgr LP & Safety
Lowe's
Cincinnati, OH
Lowe's
Dept Mgr LP & Safety
Lowe's
Culpeper, VA
Lowe's
Dept Mgr LP & Safety
Lowe's
Flower Mound, TX
Lowe's
AP Manager in Training
Walmart
Lebanon, MO
Wal-Mart
AP Manager in Training
Walmart
Troy, NY
Wal-Mart
AP Manager in Training
Walmart
Lexington, NE
Wal-Mart
AP Manager in Training
Walmart
Bedford Park, IL
Wal-Mart
AP Manager in Training
Walmart
Humble, TX
Wal-Mart
AP Manager in Training
Walmart
Mesa, AZ
Wal-Mart
AP Manager in Training
Walmart
Sunrise, FL
Wal-Mart
AP Manager in Training
Walmart
Hagerstown, MD
Wal-Mart
AP Manager in Training
Walmart
Versailles, MO
Wal-Mart
AP Manager
Sam's Club
Santa Fe, NM
Wal-Mart
LP Mgr Hrly
Sears
Vero Beach, FL
Sears Holdings Corp
LP Mgr Hrly
Sears
Marion, OH
Sears Holdings Corp
LP Mgr Hrly
Kmart
Sanford, NC
Sears Holdings Corp
LP Mgr Hrly
Kmart
Ephrata, PA
Sears Holdings Corp
LP Mgr Hrly
Kmart
Portland, TX
Sears Holdings Corp
AP Team Leader
Target
Toledo, OH
Target
ETL Assets Protection
Target
Pleasant Prairie, WI
Target
AP Field Mgr
Giant Food
Landover, MD
Giant Food



Home of the Industry's Original
On the Move

Paul Votto was named District Loss Prevention Manager for Ocean State Job Lot.
Dave Martin was promoted to Assets Protection Business Partner for Target.

Post Your New Job or Promotion!
See all the Industry Movement


Your Career
Sponsor this section of the Daily
How to Co-Lead a Team
Nobody leads alone. We all have colleagues and partners that help us lead our teams or regions, and some of us lead with another person. If the co-leadership has a strong bond, it can lead to greater team interaction, increased collaboration and create innovative solutions. Here are some tips to make your co-leadership strong. Shared commitment
22 Ways to Motivate Your Team
How do you get the best performance and work from your team members? If you're motivating them in the right way, that could just do the trick! Here are some simple ways you can get your team charged up to work! Create a contest
Last week's most popular articles--
Reclaim 60 Minutes a Day Right Now with these 10 Tips What would you do with an extra hour each day? Here are some tips that could help you reclaim an hour each day over the next 60 days. The trick is knowing how you are spending your time and prioritizing what's truly important. Schedule time on the web
3 Leadership Tweaks that Will Boost How You Impact People Just a few minor adjustments to your leadership methods can go an extremely long way in how you impact and influence your people. Here are just a few that will make everyone happy. Give acknowledgements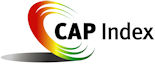 Tip of the Day
Sponsored by Vector Security
Sometimes you have to lose in order to win long term. Picking your battles is an art that many never acquire, but those that do are usually two steps ahead of you. So while the loss may seem to set you back, regroup and focus two steps ahead because that's where the winner of the last battle is. And remember always lose with dignity and win with humility.


Just a Thought,
Gus





Upcoming Events
---
Recruiting?
Get your job e-mailed to everyone... everyday
Post on our Featured Jobs Board!
Reach your target audience in 2015 every day!
Request our 2015 Media Kit
update account / change e-mail
unsubscribe FEEDBACK
www.downing-downing.com

Advertise With The D&D Daily




36615 Vine Street, Suite 103
Willoughby, OH 44094
440.942.0671
copyright 2009-2019
all rights reserved globally