The D&D Daily Mobile Edition
July 21,

2015



The LP Industry's #1 News Source - Informing, Educating and Instilling a sense of community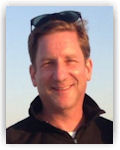 Alan Semel was named Senior Director of Sales for Agilence, Inc. Alan has over 25 years of experience in the retail industry, 10 of which were spent at Micros where he focused his efforts on the XBR tool. In his new role with Agilence, Alan will be responsible for improving strategy and building relationships with customers and prospects. He has held multiple positions throughout his career prior to joining Agilence, the most notable being Vice President of Sales for XBR at Micros. While with Micros, Alan was responsible for overseeing the entire North American sales team, as well as maintaining relationships with customers and partners. In addition, he spearheaded efforts to expand their offerings internationally. Alan has also held positions with The Zellman Group, where he was responsible for business development and sales strategy. Read more in today's Vendor Spotlight column below.

News Brief
Sponsored by WG Security Products, Inc.
Bankrupt A&P receives financing, bids - will close 25 stores
So far, chapter 11 bankruptcy appears to be going as planned for The Great Atlantic & Pacific Tea Company (A&P). A&P has received approval for financing from the U.S. Bankruptcy Court of the Southern District of New York, bids for some stores, and
will close 25 stores in the near term due to "lack of interest" and ongoing losses
. As part of its approval of "first day motions" from A&P, the court has granted A&P immediate access to $50 million of $100 million debtor-in-possession (DIP) financing provided by Fortress Investment Group. This DIP facility will enable A&P to continue operating its stores and pay its suppliers, vendors, employees and others.
As previously announced, A&P will sell approximately 120 stores, and it will continue strategic sales through the chapter 11 process. So far, the sale process has included a previously agreement to
sell 25 stores in the greater New York area for $146 million to Stop & Shop.
Upon completion, Stop & Shop plans to convert the Waldbaums, Pathmark and A&P stores that are part of the agreement into Stop & Shop stores. In addition,
Acme Markets has entered into an agreement to acquire 76 A&P stores in Connecticut, Delaware, Maryland, New Jersey, New York, and Pennsylvania
under the A&P, Superfresh and Pathmark banners for an undisclosed sum.
Kroger Co. is also reportedly interested
in some of A&P's store locations under the Pathmark banner.
chainstoreage.com

PayPal Celebrates Listing on Nasdaq and Completes Separation from eBay Inc.
PayPal Holdings, Inc. announced yesterday that it has completed its separation from eBay Inc. and is now an independent public company trading on the Nasdaq Stock Market under the ticker symbol "PYPL." The company's leadership team joined with employees and merchants to push the iconic PayPal button to ring the opening bell at Nasdaq to mark the milestone. "As the world's open, digital payments platform and most trusted and popular digital wallet, we are excited to celebrate our listing day and embark on our next chapter," said Dan Schulman, President and Chief Executive Officer of PayPal. "Mobile technology is transforming payments, making it easier, safer and more affordable for people to move and manage their money than ever before. As an independent company, we see a tremendous opportunity for PayPal to expand our role as a champion for consumers and partner to merchants, and to help shape the industry as money becomes digital at an increasingly rapid pace."
businesswire.com
Tyco Retail acquires FootFall
Tyco Retail Solutions, the retail performance and security business of Tyco, has acquired U.K.-based retail intelligence technology provider FootFall for $560 million in cash. FootFall provides end-to-end technology, services and retail analytics solutions to collect, measure, and analyze customer traffic in their stores and property portfolios. FootFall manages more than 50,000 devices installed in approximately 13,000 retail sites, which capture more than 15 billion shopper visits across 11 markets in Europe, Asia Pacific, and North America.
chainstoreage.com
Report: Amazon to Top Macy's as Largest Apparel Retailer in the U.S. by 2017
Category by category, Amazon keeps rolling along - and fashion is the next peak it will soon top. According to a report by Cowen & Co., the e-tailer is set to overtake Macy's Inc. as the largest apparel retailer in the U.S. by 2017. The milestone will result from a combination of more consumers and growth across several verticals - including women's apparel, accessories and shoes, and men's and children's wear. Apparel and accessories already make up the majority of Amazon's electronics and other general merchandise business - or 70 percent - and Cowen's data predicts that apparel sales on Amazon.com will more than triple to $52 billion by 2020 from $16 billion this year. Macy's commands 7 percent of the market share in the U.S. right now for apparel, accessories and footwear and Amazon is following close behind at 5 percent. Macy's had annual sales of $28.1 billion last year, with 84 percent coming from apparel and accessories.
wwd.com
Alibaba Hears It From U.S. Clothing Group About Counterfeit Goods
A U.S. clothing group issued an open letter to Jack Ma, chairman of Alibaba Group Holding Ltd. , complaining about a
lack of progress at the Chinese e-commerce giant in combating the sale of fake goods on its sites
. The letter released Friday by the American Apparel & Footwear Association, which represents more than 1,000 clothing and shoe brands, shows continuing frustration among brand owners over what they claim is rampant selling of knockoffs on Alibaba's platforms. Counterfeit goods have long dogged the company's online shopping business but the issue has become more public since Alibaba's record-setting $25 billion initial public offering in the U.S. in September. Friday's letter to Mr. Ma, which was signed by the apparel association's chief executive, Juanita Duggan, said that despite years of discussions on the issue, no "meaningful" outcome has been achieved. Alibaba revamped its process for removing listings of counterfeit goods with a "good-faith take-down program" that took effect April 1. It allows global brands it deems to have been highly accurate in flagging fake goods to Alibaba to have their complaints processed in one to three days, instead of up to seven days previously.
wsj.com
Neiman Marcus Customer Card Data Breach Suit Given New Life
Neiman Marcus Group LLC must face a proposed class action in which the high-end retailer is accused of failing to protect customers from computer hackers who stole credit and debit card information, an appeals court ruled, saying a judge decided too soon that the victims didn't have a case. The decision reverses a September ruling by a Chicago federal judge who found the customers didn't show they suffered concrete harm. U.S. District Judge James B. Zagel, in rejecting the lawsuit last year, said customers weren't claiming they hadn't been reimbursed for fraudulent billings. He said he wasn't convinced that there were concrete injuries if the card-owners weren't responsible for the bills.
Unreimbursed payments weren't the only possible harm, the appeals court found, citing the cost of credit monitoring and the hackers' ability to use the fraudulent data for years.
Malicious software "was clandestinely installed on our system," and attempted to collect data from July 16, 2013, to Oct. 30, 2013, Neiman Marcus told customers in a statement last year. Visa, MasterCard and Discover notified Neiman Marcus that about 9,200 of 350,000 affected cards were subsequently used fraudulently.
bloomberg.com
Dick's Owes Assistant Managers $6M In OT Pay, Suit Says
Dick's Sporting Goods Inc. is facing a proposed class action claiming it cheated assistant managers out of more than $6 million in overtime pay, according to a notice of removal filed in Illinois federal court Monday. The complaint, filed in Illinois state court in May, alleges that Dick's misclassified assistant store managers at its Illinois locations as exempt from overtime pay.
Lead plaintiff John Bouchard said in the complaint that he was a hardlines manager for Dick's from 2011 to 2014, working roughly 60 hours per week without overtime pay.
During that time, Bouchard's job responsibilities allegedly were mostly manual labor with little room for independent judgment, including taking out trash, unpacking boxes and stocking shelves. Those responsibilities were similar to the work performed by employees classified as nonexempt, he said.
law360.com
Albertsons sues Haggen over $36 million in grocery inventory
Supermarket giant Albertsons has filed a lawsuit against Haggen, accusing the grocer of fraud in failing to pay more than $36 million as part of the sale of 146 grocery stores. Haggen, a Pacific Northwest chain, bought those stores from Albertsons and Safeway, which were forced by the Federal Trade Commission to sell them as part of a merger. Among the stores are 83 in California, mostly in the south. According to the lawsuit filed in federal court in California, Albertsons says that Haggen refused to pay for $36 million of inventory at 32 stores it acquired. Nearly $5 million in inventory at an additional six stores will be past due Tuesday -- bringing the total to more than $41 million, the complaint said. Haggen waited until deals closed on all 146 stores before notifying Albertsons that it would not pay for the inventory, the lawsuit alleged.
latimes.com
Food Safety Fears Spell Opportunity For Retailers
A recent survey from retail consulting firm Daymon Worldwide found that 40% of consumers have lost their appetite for many of the foods they eat due to safety and quality concerns. But retailers can turn the sour news into a sales opportunity. That's because consumers are actively seeking stores that offer what they deem more healthful, and less risky, alternatives, the report said. The survey findings echo what's happening in the food aisles at the big chains. "There's a wealth of evidence that U.S. shoppers are migrating from ambient [shelf stable] packaged, processed foods to fresher, more natural and organic foods." Parents are worried about any potential harmful effect on their children's development from the presence of MSG, high mercury levels, GMOs, harmful bacteria, fertilizers and other additives in food, the Daymon survey found.
forbes.com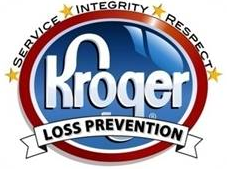 'Insider Looks' - Kroger: An Inside Look at Loss Prevention
The D&D Daily just spent two days with the corporate Kroger loss prevention team and had an absolutely great time meeting with the various senior LP leaders and getting to know their team's efforts. Driven by technology and focused on an "I can make it right" attitude, the entire team reflects a level of passion that's extremely impressive, with virtually every team member committed to driving LP services, making a difference, and positively impacting the customer experience. Be on the lookout for the full article -
At Kroger "I can make it right"
- as part of our new 'Insider Looks' series.
Food fraud costs the world $15B per year
Survey: 88% of shoppers want a faster checkout experience
Miami woman awarded $12K in slip-and-fall accident at Target
No birthday suit for Bebe buyer, as store refuses to hand over dress


The 2015 LPRC Impact Conference Is Filling Up Fast

Register Today!
Impact is over 200 executives working with scientists in action groups/teams on University of Florida's beautiful campus to review and plan LP/AP R&D.

Click here to register now.
All the news - One place - One Source - One Time
The D&D Daily respects your time
& doesn't filter retail's reality

Report Your News!
(content subject to approval)




PNI Digital Media investigates potential multi-retailer breach, as more photo center websites go down A third-party vendor is investigating a potential credit card incident that has prompted Rite Aid, Costco, Sam's Club and Tesco to follow CVS and Walmart Canada in taking their respective photo center websites offline. The vendor was named as PNI Digital Media by CVS and Rite Aid, and the company reportedly hosts and maintains Walmart Canada's photo center website as well. It was acquired by Staples a year ago. "PNI is investigating a potential credit card data issue, and outside security experts are assisting in the investigation," said a PNI Digital Media statement emailed to SCMagazine.com on Monday. "If an issue is discovered, it is important to note that consumers are not responsible for any fraudulent activity on their credit cards that is reported on a timely basis."

In a notification posted to its mywayphotos.riteaid.com website, Rite Aid said it was advised by PNI Digital Media that an investigation is underway into a possible compromise of certain online and mobile photo account customer data. That data may have included names, addresses, phone numbers, email addresses and credit card information, the notification indicated. A notification posted to the Costco photo center website and a statement emailed to SCMagazine.com on Monday indicated that Costco's website was taken down following recent reports that a third-party vendor that hosts the site was compromised. Cached web pages also revealed that PNI Digital Media powered Sam's Club and Tesco's respective photo center websites, which were both down on Monday. The Sam's Club photo website indicated that customer credit card data is not believed to be at risk, and the Tesco photo website simply stated that Tesco Photo is down for maintenance. scmagazine.com

Why It's Worth Divorcing Information Security From IT - Editors Note: Maybe it's time for LP/AP to Lead the Way Here With record breaking breaches occurring on a regular basis it's clear that corporate cyber security requires a major overhaul. A great first step towards modernizing corporate cyber security is to consider "divorcing" it from IT.

Today's threat landscape requires security professionals to adopt a post-breach mindset and assume their organization has already been compromised. Security professionals must adopt the mindset of a detective, never taking anything at face value, looking for links between malicious events and intent behind seemingly innocent ones, in order to solve a crime that has already occurred. If security teams continue to operate in a culture dominated by the IT mindset, they will be more likely to miss important clues and hinder the ability to detect cyber-attacks.

Too often, when Security reports to IT, we find the IT mentality interferes with security processes and priorities. These days, there is little to no common ground between keeping IT systems up and running for authorized users and monitoring them for signs of compromise by smart, stealthy criminals. Identifying and securing an already compromised system requires the capability to differentiate malicious activity from normal behavior, and hackers are very good at making their activity look normal. The only way to find them is through a combination of new technologies and human judgment.

Being a subdivision of the IT department makes security blind to important business processes and to decision making at the corporate and department level. For example, security teams often don't have visibility into planning processes in HR, Marketing, and R&D departments, making them, at best, late to know about technologies that are being deployed and projects under development, and at worst, blind to the risks that already exist. Editors Note: Great article on the increasing importance of IT Security and how it needs to stand on it's own and maybe, at least in this writer's opinion, report into the #1 investigations executive in the retail industry - the LP/AP senior leader. After all, every reason this article talks about on why it should stand alone is something LP/AP is already doing and have mastered. Just a thought. infosecbuddy.com

Publix Pharmacy offers biometric screenings for patients Publix Pharmacy has announced that it is offering biometric screenings at the company's more than 970 pharmacy locations. The screenings, offered to those 18 and older, will help patients understand their risk for developing chronic conditions, such as diabetes, high blood pressure or high cholesterol. The results are provided within minutes of taking the test or tests and a pharmacist consultation is provided. Results from the biometric screenings will be kept on file so that the Publix pharmacist may refer back to previous screenings to identify changes and trends in the patient's overall health. drugstorenews.com

Rite Aid brings cutting-edge patient care to 25 Ohio locations HealthSpot's heralded telehealth stations went live inside 25 Rite Aid locations in Ohio on Monday, marking another milestone for Rite Aid on the company's journey to becoming a comprehensive healthcare destination center. Through proprietary cloud-based telemedicine software, HealthSpot allows users to interact with nationally recognized providers in a private, 40-square foot station using high-definition videoconferencing and interactive medical devices including a stethoscope, an otoscope, a pulse oximeter and a magnascope. Each HealthSpot station is supported by a trained wellness attendant who can help the patient as needed from check-in to check-out. drugstorenews.com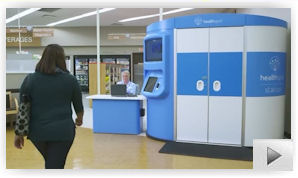 Wal-Mart Seeking More Detailed Product Data From Its Suppliers

Email spam rate falls below 50% for first time in a decade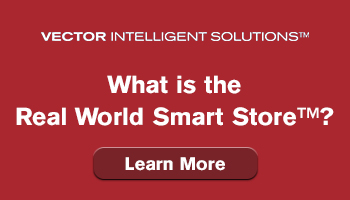 Vendor Spotlight

Alan Semel Joins Agilence, Inc. as Senior Director of Sales
The former VP of Sales for Micros XBR joins Agilence to support growth efforts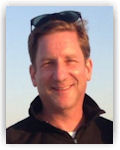 MOUNT LAUREL, NJ, July 21, 2015 - Agilence, Inc., the leading provider of SaaS-based reporting solutions, today announced that Alan Semel will join Agilence as Senior Director of Sales. Semel has over 25 years of experience in the retail industry, 10 of which were spent at Micros where he focused his efforts on the XBR tool. In his new role with Agilence Semel will be responsible for improving strategy and building relationships with customers and prospects.

"Alan brings with him a unique knowledge of the retail industry, having worked both as a vendor and a consultant," said Russ Hawkins, President & CEO, Agilence, Inc. "His experience along with the relationships he has built over the years will help spur new ideas and support our growth efforts for years to come."

Semel has held multiple positions throughout his career prior to joining Agilence, the most notable being Vice President of Sales for XBR at Micros. While with Micros Semel was responsible for overseeing the entire North American sales team, as well as maintaining relationships with customers and partners. Towards the end of his time with Micros Semel spearheaded efforts to expand their offerings internationally. Semel has also held positions with The Zellman Group, where he was responsible for business development and sales strategy.

"Agilence has been doing some great things with their Retail 20/20 solution. The application enables organizations to improve their operations and reduce fraud by simplifying the data analytics process, and I look forward to showing retailers these capabilities," said Semel. "I look forward to joining the Agilence team and contributing to their efforts."



About Agilence
Agilence (www.agilenceinc.com) is the industry leader in next-generation exception-based reporting solutions for retail loss prevention and operations. Agilence develops Retail 20/20™, a highly flexible and powerful, cloud-based reporting solution that provides visibility into daily store operations to reduce fraud and operational inefficiencies. Retail 20/20 provides users with a complete view of their business, empowering them to make informed decisions faster, to increase efficiency and improve profit margins across the enterprise. Founded in 2006, Agilence, Inc. is headquartered in Mount Laurel, NJ. To learn more about Agilence, please email sales@agilenceinc.com or call 856-366-1200.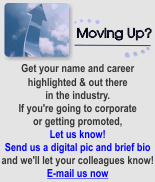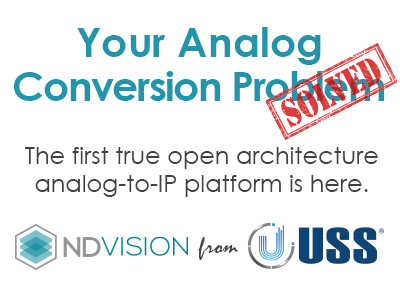 WG Security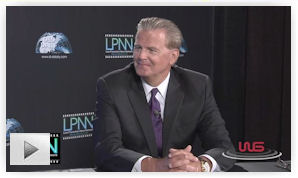 The Silicon Valley has long been the world's center of technological innovation, so it should come as no surprise that WG Security is located at its very heart in San Jose, CA. Whether tackling the phenomenon of "wardrobing," preventing counterfeit online returns, taking EAS service to the next level, or developing a new solution for cylinder-shaped merchandise, WG continues to turn heads in the EAS and RFID industry with its ingenuity and out-of-the-box thinking. Ed Wolfe, VP Business Development for WG, tells us how the company has been so successful at solving retailers' chronic shortage and operational problems.

---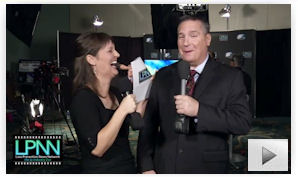 Joe LaRocca - tech guru and "borderline Millennial" (as Amber calls him) - talks about some of the challenges and opportunities of technology in today's retail world - from live video streaming to social media.

Solution Providers, have a video or commercial you want to publish? Contact us.

Canadian Push
Sponsored by Vector Security
Canadian Privacy Laws now favorable for the LP professional

3-part series publishing Monday, Tuesday and Wednesday
June 18, 2015 marked the introduction of major changes to the Canadian Privacy Laws, which had previously made it extremely difficult for LP professionals to share information about known criminals. Read the firsthand account of the 15-year journey to change a law that was intended to protect against crime, but in fact made it possible for the criminal to operate with anonymity to a certain degree.

---
Part 2 - The Introduction of PIPEDA (Personal Information Protection & Electronic Documents Act)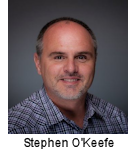 By Stephen O'Keefe
Retail Consultant, Grist Mill Solutions
Prior to 2000, many retailers collaborated to share information about organized criminals. Stories of major retailers meeting for days to look over a slew of data related to local criminals was commonplace. Mobile surveillances beginning in the early hours of the morning, and continuing through to the end of a day making observations about the activities of criminals was not unheard of, in fact many times the passenger of the vehicle was indeed a retail competitor. But a truce was understood when it came to organized criminals and the retailer's attempts to protect their companies.

PIPEDA, or the Privacy Act, put a stop to much of that and has been problematic for a number of years. Essentially the Act was created to describe how organizations may collect, use and disclose personal information of individuals they do business with. A key area of the act related to use of information relates to "consent", whether implied or explicit. If personal information is being used, the subject must be in a position to be able to approve of the use. The Act had exemptions however. Buried under section 7 of the Act was language which allowed those with "investigative body" status to share information without requiring consent. Unfortunately for many retailers, they did not pass the litmus test, they were not defined under the Act as "Investigative Body". That was designed to cover a group of Law Enforcement and Crown Corporations (government owned businesses).

Asking the bad guy if you can tell another potential victim if it is OK to warn them? Is this really why the Act was in place? The answer is no, but not quite simple. The Privacy Act and those who were advocates of its creation was well intended. It was created out of a necessity to protect individuals who were being victimized by identity theft, and fraud. It was also created to ensure Canada was a leader in data security for the growth of e commerce, and it was adopted quickly to establish Canada as a leader in the Global business world. For 15 years Canada was indeed recognized as best in class for data protection. Perhaps more so than intended.
Stay tuned for Part 3 tomorrow.




Sep. 16th - The International Centre
Keynote Session:
Organized Retail Crime: Stories from Toronto's Crime Scene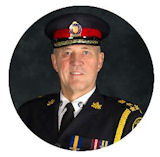 In his keynote presentation, Bill Blair, former Chief of Toronto Police will share some of the most detrimental and intense organized retail crime cases that he investigated during his 35 years of service with the Toronto Police. Chief Blair will share his unique perspective on leadership and will also offer advice on how LP teams could successfully work with law enforcement officials to combat crime.

LPNN Filming at the RCC LP Conference
Solution Providers - Want to help make Canadian History? Click here for sponsorship opportunities.



2014's GLPS's - Group LP Selfie's


Your Team - Your Pride - Our Industry

One Selfie at a Time



Burlington Stores, Inc. Kansas City
Market Loss Prevention Team

"It Takes A Team to Beat Shortage"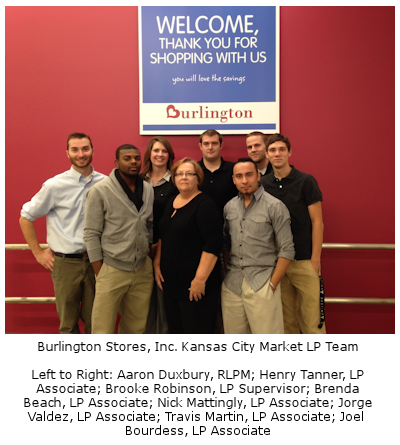 *Published on November 12, 2014

Show Your Industry Your Group LP Selfie

Building the LP/AP Industry
One Selfie at a Time
---
View all the selfies here.
Send us your Group LP Selfie!

Sponsored by:



e-commerce

Sponsored by The Zellman Group
How 20 Years of Amazon Changed Retail - Short Answer: the online retailer amassed $400B in sales, but less than $2B in profit Since it opened its website in July 1995, Amazon.com Inc. has grown from a seller of books into one of the world's biggest retailers. Its growth has been fueled by a consumer shift to online shopping and Amazon's willingness to sacrifice profits to expand. Here's a look at 20 years of sales for Amazon and three close competitors - Target Corp., Best Buy Co. and Barnes & Noble Inc. - and a look how Wall Street has valued those companies. wsj.com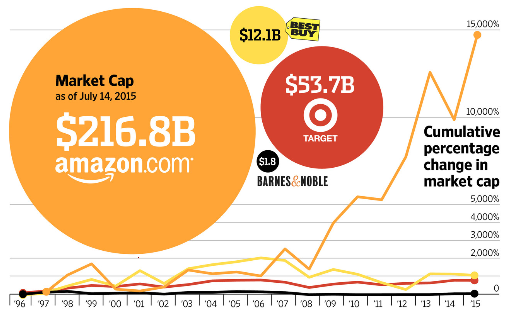 Alipay's New Password System Triggers Security Concerns A week has gone by since Alibaba affiliate Ant Financial released its updated Alipay mobile app, but recent feedback from Chinese customers has shown that there is still some work to do. Chinese media reports and several microblog writers raised concerns about the security measures of the updated app. What triggered the concerns was the new way of opening the app: a "gesture password," also known as "pattern lock," that requires users to recreate a specific pattern over the screen with their finger. Jason Lu, vice president for fraud risk management at Ant Financial, said there was no need for a security step. He then continued to explain that the app is protected with a password, and consumers usually have password locks on their mobile phones. Lu used a metaphor to further illustrate his point: "It's just like getting into your house. Why do you need a key for your front door and another for your bedroom? It's just redundancy." pymnts.com
The Essential 2015 Holiday Checklist For Online Retailers

Startup Jet.com launches today, promising cheaper prices than Amazon

3 Lessons from Amazon Prime Day

"Fraud is not a person - it is a dynamic grouping of statistics that deviate from the norm."
Stuart B. Levine, CFI, CFCI
CEO, The Zellman Group & Zelligent

ORC News
Sponsored by NEDAP
Staten Island, New York, Man Sentenced To 54 Months In Prison For Multimillion-Dollar Organized Retail Crime Conspiracy A Staten Island, New York, man was sentenced today to 54 months in prison for his role in a large-scale, organized, retail crime scheme involving the theft of tens of millions of dollars' worth of over-the-counter (OTC) pharmaceuticals and health and beauty aid (HBA) products, U.S. Attorney Paul J. Fishman announced. Mohammed Abuteer, 27, previously pleaded guilty before U.S. District Judge Kevin McNulty to an information charging him with one count of conspiracy to transport stolen goods interstate. Judge McNulty imposed the sentence today in Newark federal court. From 2008 through May 2013, Abuteer participated in an elaborate scheme to steal and resell HBA and OTC, such as Claritin, Zantac, Mucinex, Prilosec, and Crest White Strips. The items were stolen from retail stores including Target, Wal-Mart, and CVS, and military commissaries, some of which were located in New Jersey. justice.gov

Two Radio Shack Burglars arrested in Muscatine, IA after stealing $48,000 in cell phones The Muscatine Police Department arrested two men in the wee hours of Monday morning after they allegedly attempted to steal dozens of cell phones. According to complaints filed by the Muscatine County District Court, Tywon Stanton, 35, Chicago, and Fazon Stanton, 23, Iowa City, were accused of entering Radio Shack by breaking through a wall of an adjacent business. The two men allegedly took approximately 80 cellular phones valued at $48,000. The incident was reported about 1 a.m. Monday. muscatinejournal.com

Suspect wanted in $3,200 Ammunition theft from Gander Mountain in Jacksonville, FL A 26 year old man, Ronald Fuller, will face charges of grand theft in the Burglary of $3,200 of ammunition from the Gander Mountain store in Jacksonville. Police say Fuller has an extensive criminal background involving theft and drug charges. According to Police, Fuller went into the Gander Mountain store with a small child carrying a backpack. Fuller filled the backpack with the ammunition and walked to the check-out with 1 box of ammo still in his hand. Fuller attempted to purchase the 1 box, but his credit card was declined. Gander Mountain officials were able to get the suspect vehicle information and called Police. Gander Mountain officials stated that due to Company Policy, they are not able to detain a shoplifter without Police presence. news4jax.com
Polk Co, FL Sheriff's Office charges man with 8 thefts at the same Target store At approximately 8:23 pm, on Monday, July 20, 2015, Polk County Sheriff's Office deputies received a call about a possible retail theft occurring at the Target retail store located in Davenport, FL. Through the investigation, the suspect was identified as 22-year-old Timothy J. Raschke, of Davenport. Detectives learned Raschke had concealed a Charge device, a Mobile gamming device and a candy bar and attempted to leave the store without paying. Detectives learned Raschke had been involved in seven additional thefts from the same store. Raschke had taken merchandise from the store on June 9, June 10, June 14, June 15, June 17, July 7, and July 9. Raschke admitted to stealing the merchandise during each of the incidents, and then selling it on Craigslist. Raschke then told detectives he used the money to pay for his hotel room. During a search of the room, over $300 worth of Target merchandise was located. dailyridge.com

Academy Sports and Corpus Christi, TX Police seeking Organized Retail thieves The Corpus Christi Police Department is looking for two suspects who are accused of stealing from a store. Store employees say, the two men walked into the Academy Store on July 15, Tuesday. They picked up a duffel bag off the shelf and started to put clothing in it. When approached by store employees the suspects made a dash through the fire exit with the unpaid merchandise. Store employees gave chase to the suspects who dropped the bag of merchandise. The duffel bag was recovered. The merchandise inside was valued at over $1,700. kristv.com
Petaluma, CA Police seek suspects in $1,000 Target theft Petaluma police are searching for two men wanted for stealing $1,000-worth of merchandise from the Petaluma Target store on Friday. Police say the men entered Target around 1:30 p.m. on Friday afternoon and placed a GPS device, razors, electronics and other miscellaneous items into a shopping cart. One suspect placed a hand basket in the bottom of the shopping cart, making it easier to remove the property from the cart. petaluma360.com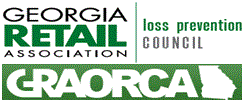 2015 GRAORCA Retail Crime Conference
August 19th - Atlanta GA
WHEN: Wednesday August 19, 2015 08:00am - 05:00pm

WHERE: AmericasMart, Bldg. 2, 230 Spring Street, Atlanta, GA

Please join over 400 Retail Security and Law Enforcement professionals for a full day of training and networking in the battle against Organized Retail Crime. Local, State and National speakers will present on various topics. Breakfast and lunch will be provided. CFI/CFE and POST credits are anticipated. Go to http://www.georgiaretail.org/lpconference/ to register.
Do you have an ORC case to share?
Share your ORC news and help the industry grow

Retail Crime News

Sponsored by Security Resources
Harris Co, TX Sheriff's Deputy fatally shoots man during altercation outside night club at Northwest Mall A Harris County Sheriff's deputy working security at a night club fatally shot a man who allegedly fired a gunshot during a fight. Jodi Silva, a spokesperson with the Houston Police Department said the deputy told a man in this pickup to drop his handgun and show his hands. "At that time, the suspect turns to the deputy, gun in hand, and at that time the deputy, for fear of his safety and for fear of the people and the large crowd, he discharges his weapon more than one time." khou.com

Suspect sought who killed 2 in downtown Cheyenne, WY Coin shop Two men were found shot dead inside The Coin Shop after an armed robbery Monday, the Cheyenne Police Department said. Police responded to the shop on a report from one of the store's customers of an armed robbery at 9:30 a.m. Officers formed a perimeter and entered the shop, where they found two people dead with apparent gunshot wounds. The victims were identified as George Manley, 76, and the store's longtime owner Dwight Brockman, 67, both of Cheyenne. The suspect fled the scene in an unknown direction, police said. He was not in the building when police arrived and is still at large. kdvr.com

Spokane Valley man pleads guilty to 13 robberies in 4 states A Spokane Valley man pleaded guilty Monday to a string of 13 robberies in four states, taking cash and drugs from pharmacies and other businesses. Brian James Lindsey, 25, admitted to robbing seven pharmacies in the Coeur d'Alene and Spokane area between Nov. 15, 2014, and Jan. 4 this year, plus a string of previous heists. Idaho's U.S. attorney's office reports that the North Idaho Violent Crime Task Force began focusing its attention on Lindsey after he'd robbed six pharmacies in the area, and worked with the U.S. attorney to obtain a tracker warrant for Lindsey's vehicle. When he then robbed a Walgreen's in Idaho, authorities were able to quickly apprehend him. State, federal and local law enforcement agencies in North Dakota, Montana, Idaho and Spokane participated in the investigation. spokesman.com

Rite Aid Bomb threat Robbery in Royston, GA leads to Georgia State Patrol chase Police in Royston, Georgia said a man was taken into custody after he threatened to detonate a bomb inside a Rite Aid while robbing it on Monday night. Chief of police Donny Bolmon said Michael James Starnes walked inside the Rite Aid in Royston around 8:45 p.m. on Monday and laid a small, black bag on the counter. He then told the cashier that it was a bomb and would detonate in an hour if anyone called police. Bolmon said Starnes then robbed the store and demanded car keys from the store manager, who was also Bolmon's wife. Starnes then fled the scene in Bolmon's truck and led troopers with Georgia State Patrol on a chase but lost control of the vehicle and was taken into custody only 30 minutes after the robbery, according to Bolmon. wtoc.com

CVS Armed Robbery suspect in Elizabeth City, NC captured by Social Media A Facebook post led police to catch an armed robbery suspect Monday morning. A woman was returning her shopping cart to the front of the CVS Pharmacy when a would-be robber hopped into the backseat of her SUV. When she got in, the man whipped out a steak knife and held it to the woman, demanding she go to an ATM. After talking briefly, the woman jumped from her SUV and screamed for help. The man got out of the vehicle and fled. After investigators posted photos of the woman and her SUV on Facebook, an anonymous caller told police the would-be robber was Joshua Denmark. hamptonroads.com

Burglars steal $10,000 worth of purses from Coach store in 34 seconds in Germantown, TN One door of the Coach store in the Saddle Creek shopping center is boarded up after a burglary. According to police, two men pulled up to the store at about 4:30 a.m. Thursday morning. One of the men used a tire iron to break the glass in the front door, then the two men ran through the broken glass and started grabbing purses. The men made more than one trip through the store and were gone after only 34 seconds. The burglars got away with more than $10 thousand worth of Coach purses-- about 28 bags. wmcactionnews5.com
Don Roberto's Jewelry Store robbed in Salinas, CA, 2nd store location hit in 3 weeks Don Roberto's Jewelry Store was robbed again Monday afternoon around 1:36p.m. at their North Main Street location, the first robbery happened at the East Alisal location on July 3rd. Police said two suspects entered the store and one of them forced a customer who was eight months pregnant to the back of the store. He then opened the display cases and grabbed various amounts of the jewelry. Detectives also say the other suspect entered an area in the back of the store, opened more display cases and took jewelry from there as well. kionrightnow.com

Wythe Co, VA case helps feds bust 'cargo theft ring' A February arrest in Wythe County helped federal authorities bust a suspected multi-state cargo theft ring and indict eight suspects in Indiana. Wythe County Sheriff Keith Dunagan said three suspects charged in the theft of a tractor-trailer load of cargo in Wythe County in February were already "on the radar for the feds," but it was "very welcome news" for federal agents when the suspects were "caught red handed" in February. Orlis Machado-Cantillo, 44, of Louisville, Ky.; Miguel Roberto Mompie, 47, of Jeffersonville, Ind.; and Ritzy Robert-Montaner, 25, of Louisville, Ky., are among eight suspects indicted in Indiana earlier this month in connection with the alleged multi-state theft ring. Dunagan said in February that three suspects were arrested in Wythe County near a trailer loaded with about $250,000 worth of Coty cosmetics. The trailer had been reported stolen off Exit 41 on I-77, and the tractor that was pulling it was later recovered off Exit 77 on I-81. southwesttimes.com

Studio City, CA Drone store burglary under investigation; $7,000 in merchandise stolen Two burglars broke into a drone store in Studio City Sunday and fled with about $7,000 in merchandise, including drones and GoPros. The burglary occurred at Drones Plus in the 11300 block of Ventura Boulevard at 4:15 a.m. Mike Thorpe, co-owner of Drones Plus, says the suspects had to break through an armor-plated glass window to get into the store. They were inside for less than two minutes. Thorpe said this is the first time his store has been burglarized in Los Angeles. abc7.com

Waterbury, CT man threatened to stab Macy's employee during shoplifting/ robbery

Police suspect arson in Walmart fire in the Village of Cobleskill, NY

Birmingham, AL Eastwood Shopping Plaza calling for Security after rash of Break-ins

Alexander, AL Police and Tallapoosa Co Sheriff's Dept. seeking thieve in Pharmacy Burglaries

Truck rams into Pharmacy in south Houston, TX

Omaha, NE Police investigating a Robbery and an Attempted Robbery in less than 12 hours apart at Midtown Gas and Grocery

Mount Pleasant, MI Police seeking 3 in Credit Card fraud

Colorado Springs, CO Walmart employee threatened by several men stealing groceries

Walmart Smash and Grab of Apple iPads reported in Camp Hill, PA

Gloucester Twp, NJ Police seeking 2 in DVD thefts from Target

Cedar Falls, IA Police investigating Walmart and Kwik Star thefts


Robberies and Burglaries
● Ace Mart - Corpus Christi, TX – Burglary/ Arson
● AT&T – Tulsa, OK – Armed Robbery
● CVS – Willimantic, CT - Armed Robbery
● Dollar General – Richland Co, SC – Burglary
● Dollar General – Fort Wayne, IN – Armed Robbery
● Don Roberto's Jewelry – Salinas, CA – Armed Robbery / 2nd in 3 weeks
● Drones Plus – Studio City, CA – Burglary
● Dunkin Donuts – Manheim Twp, PA - Burglary / 2nd time in a week
● Georgia Ave – Washington DC – Destruction of Property
● Grumpy's Outdoor – Yakima, WA – Burglary
● iT Garden – Buffalo, NY – Burglary/ $7,000 in cell phones
● Jackson Food – Boise, ID – Armed Robbery
● Jackson's Drugs – Alexander City, AL – Burglary
● Maci Feed Store – Liberty Co, TX – Armed Robbery
● Midtown Gas & Grocery – Omaha, NE – Armed Robbery
● Radio Shack – Muscatine, IA – Burglary
● Rite Aid – Royston, GA – Armed Robbery / Bomb
● Shop 'N Save – McKeesport, PA – Armed Robbery / Clerk assaulted
● Stop and Shop – Dougherty Co, GA – Armed Robbery/ shots fired
● The Coin Shop – Cheyenne, WY – Armed Robbery / 2 killed
● Walgreens – St Louis, MO – Armed Robbery
● 7-Eleven – West Bountiful, UT - Armed Robbery
● 7-Eleven – Hauppauge, NY – Armed Robbery / clerk injured
● 7-Eleven – Lubbock, TX – Armed Robbery
● 7-Eleven – Bellmore, NY - Armed Robbery
● 7-Eleven – Highlands Ranch, CO – Armed Robbery



Featured Job Listings
Sponsored by NuTech National
Feature Your Job Here For 30 Days -
70% Aren't On the Boards
Dir AP
Saks Fifth Ave

New York, NY
Saks Fifth Ave


VP of Security
Comcast
Philadelphia, PA
Comcast
Senior Dir Safety/Food Safety/Hazmat
Sears
Hoffman Estates, IL
Sears Holdings Corp
Territory LP Dir.
Burlington Stores
Los Angeles, CA
Burlington Stores
Dir. of Security/LP
Estee Lauder
Los Angeles, CA
Estee Lauder
Director of LP
A'gaci
San Antonio, TX
A'gaci
Director of LP
Lane Bryant
Columbus, OH
LinkedIn
Director of LP
PacSun
Anaheim, CA
PacSun
VP Supply Chain, LP & Safety
Ross Stores
Ft. Mill, SC
Ross Stores
Dir, Pharmacy LP
Rite Aid
Camp Hill, PA
Rite Aid
LP Corporate Sr Mgr
JC Penney
Dallas, TX
JC Penney
Corporate LP Mgr
St. John Knits
Irvine, CA
St. John Knits
Mgr, Corp Security & LP
Canadian Tire
Oakville, ON
Canadian Tire
Regional LP Mgr
Victoria's Secret
Los Angeles, CA
L Brands
Market ORC Investigator
Victoria's Secret
San Francisco, CA
L Brands
District LP Mgr
Dick's Sporting Goods
Phoenix, AZ
Dick's Sporting Goods
LP Mgr
Dick's Sporting Goods
Wheaton, MD
Dick's Sporting Goods
Regional LP Mgr
Family Dollar
Philadelphia, PA
Family Dollar
Implementation Expert/Project Mgr
LP Software
Worth, IL
LP Software
Sales Representative
NuTech National
Maitland, FL
NuTech National

Limited Time Only - Post Your Multi-Unit LP jobs for FREE - Learn More Here

Daily Job Alerts


Appearing One Day Only
View our Internet Jobs Archives here
AP Manager
BJ's Wholesale Club
Monmouth, NJ
BJ's Wholesale Club
Store LP Manager
Dick's Sporting Goods
Valley Stream, NY
Dick's Sporting Goods
Safety & LP Operations Mgr
Harbor Freight Tools
Calabasas, CA
Harbor Freight Tools
AP Manager
Saks Fifth Avenue
Toronto, ON, Canada
Saks Fifth Avenue
LP Supervisor
JC Penney
Provo, UT
JC Penney
LP Specialist
Kroger
Goodlettsville, TN
Kroger
Dept Mgr LP & Safety
Lowe's
Hinesville, GA
Lowe's
AP Manager in Training
Walmart
Taylor, PA
Wal-Mart
AP Manager in Training
Walmart
Kendallville, IN
Wal-Mart
AP Manager in Training
Walmart
Allen, TX
Wal-Mart
AP Manager in Training
Walmart
Pearl, MS
Wal-Mart
AP Manager in Training
Walmart
Guymon, OK
Wal-Mart
LP Manager Hrly
Kmart
Altoona, PA
Sears Holdings Corp
LP Manager Hrly
Kmart
Clinton, MD
Sears Holdings Corp
LP Manager
Kmart
Hobbs, NM
Sears Holdings Corp
AP Team Leader
Target
Batavia, NY
Target
ETL Assets Protection
Target
Clarksville, IN
Target
District LP Mgr
Smart and Final
Los Angeles, CA
LinkedIn



Home of the Industry's Original
On the Move

Alan Semel was named Senior Director of Sales for Agilence, Inc.

Post Your New Job or Promotion!
See all the Industry Movement


Your Career
Sponsor this section of the Daily
10 Communication Secrets of Exceptional Leaders Great leaders have the ability to connect with people on an emotional level every time they talk. Their words invoke inspiration and make others believe they can achieve great things. This is done with great intention, and here are 10 secrets that can help you become a powerful communicator. Know your audience

Four Reasons Leaders are Too Afraid of Making the Wrong Decisions Leaders have to make difficult decisions; this requires knowing the risks involved and preparing everyone for the unexpected. Fear can sometimes cloud judgment and make us hesitant to take the unique opportunities that are in front of us. Don't let being afraid to make the wrong choice hold you back. Challenge the status quo

Are You a Leader or a Follower?
Being a great leader is all about persuading and motivating people to accomplish more than they thought they could. It's about getting others to perform at their very best, to reach higher, dream bigger and do great things. Just as anyone can become a leader, anyone can become a follower. Which are you? Do you go beyond?

Taking Responsibility is the Highest Mark of Great Leaders As we get older, it seems our responsibilities become greater and we get more of them. This could be one of the more distinguishing traits between good leaders and great leaders. Responsibility is the mindset that says "I must make this happen" and your dedication to this obligation propels you to get it done. The right attitude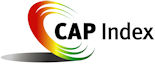 Tip of the Day
Sponsored by Vector Security
The drive home can be the longest drive of the day when looking into the rear-view mirror and seeing nothing but the day's events. It is a great time for reflection and evaluation of all that transpired over the last 12 hours, often times allowing you to realize that the briefest interaction with someone may have been the most important event of the day. Those one line snip-its often times are where the true feelings and intentions are expressed. Piecing them together can mean the difference between success and failure of a project, a program, and even an executive. It is only in reflection that we see the truth and give ourselves the ability to react to it the right way the next day. Take the time and look in the rear-view mirror. You may see something you had not seen.

Just a Thought,
Gus





Upcoming Events
---
Recruiting?
Get your job e-mailed to everyone... everyday
Post on our Featured Jobs Board!
Reach your target audience in 2015 every day!
Request our 2015 Media Kit
update account / change e-mail
unsubscribe FEEDBACK
www.downing-downing.com

Advertise With The D&D Daily




36615 Vine Street, Suite 103
Willoughby, OH 44094
440.942.0671
copyright 2009-2019
all rights reserved globally