The D&D Daily Mobile Edition
July 22,

2015



The LP Industry's #1 News Source - Informing, Educating and Instilling a sense of community



News Brief
Sponsored by WG Security Products, Inc.

Daily Exclusive: 60-66% of the Time
Retail America Promotes
Senior LP/AP Leader Internally
Special Report - First Ever Study

30 Pyramid Head LP/AP Leaders Named 1st Six Months of '15 -
Internal Promotions Exceeds External Hires 2 to 1 - 66% of the time The old adage "if you know what you got go with it" seems to be the safest bet for retail America. In reviewing the first six months of 'Moving Ups' published in the Daily this year for new senior LP/AP appointments, where the executive is the #1 top LP/AP leader and pyramid head for the entire retailer, we found that out of 104 listings only 30 were for actual pyramid heads. Out of those 30 only 10 were external candidates that came from other retailers and 20 were already with the retailer, a 66% average. Fourteen were promoted to senior pyramid head roles, four were given additional responsibilities, and two were promoted to officer level positions. d-ddaily.com

Editors Note: We'll be reporting on this every six months to follow the trend and see if it holds. Only on the D&D Daily.


60% of 'Top' 22 Retailers Filled Senior LP/AP Leader Internally When looking at the Top 22 retailers for LP/AP pyramid head appointments regardless of the time frame, you'll see internal promotions at Wal-Mart, Target, Home Depot, Walgreens, CVS, Lowe's, Albertson's-Safeway, McDonald's, Best Buy, Macy's, Sears Holdings, TJX, and H-E-B, all promoting from within to their pyramid head senior LP/AP roles. That's 13 filled internally and only 9 going externally to fill their pyramid head roles. Those being Kroger, Amazon, Publix, Apple Stores, Ahold USA, Rite Aid, Kohl's, Delhaize America, and Dollar General.

Obviously better odds than the above article of 2 to 1, but still the numbers reflect retail America's preference to promote from within for their senior pyramid head roles regardless of time frame and size. However, one must remember that 33% to 40% of the time retail America does in fact go outside to fill their senior roles and therein lies your opportunity. And on the other side of that coin is the fact that retail America does indeed recognize and reward top performance and you can work your way to the top. It all boils down to are you willing to pay the price and sacrifice because retail America tends to promote from within.

*Costco was not included due to their not having a formal structured LP program. Two of the Top 25 merged into one - Albertsons-Safeway. d-ddaily.com


Update & More Details: "Shrinkage" problem lands Apple in legal hot water with retail workers - How It's Being Spun - In Spite of Supreme Court Ruling - It's always in California Court ruling sets stage for a glimpse into how Apple treats its retail workers. A federal judge has ruled that Apple must defend a class-action trial, to begin in January, representing thousands of Apple store workers. The employees claim they had to spend as much as 20 minutes off the clock having their bags searched to combat employee theft-known as "shrinkage"-every time they left the premises.

In stores where searches were performed by the manager on duty, some employees say they had to scour the store to find a manager and wait until that manager finished with other duties, such as assisting a customer. Where searches were performed by a security guard, some employees had to wait until a security guard became available. Some employees sometimes had to wait in line. Employee estimates of the duration of the whole process, including both searches and wait times, range from five minutes to up to twenty minutes per search, with extremes occurring during busy periods such as product launches or holiday seasons. By contrast, managers estimate wait times at only a few seconds.

Alsup's decision applies to about 12,400 workers in California, which has more employee-friendly work regulations than those of the federal government or other states. Alsup allowed the litigation to continue despite the Supreme Court ruling in 2014 that warehouse workers for Amazon.com in Nevada could be forced to spend as much as 25 minutes off the clock to undergo security screenings at the end of their shift. Editors Note: This subject is getting lots of press and won't stop. arstechnica.com

OSHA accuses Ashley Furniture of additional safety violations - "Willful Disregarding OSHA Standards" - 'Severe Violator' Ashley Furniture Industries Inc., already facing a possible $1.7 million fine for alleged safety violations at its massive factory in Arcadia, was accused Tuesday of new infractions and of failing to report worker injuries. The Occupational Safety and Health Administration said a 56-year-old employee of the giant furniture maker lost his right ring finger after a March 11 accident on a machine that the agency had cited as unsafe just one month earlier. Ashley also failed to report the injury as required, OSHA said. The agency learned of it from a family member of the victim, an OSHA spokeswoman said.

Another Ashley employee was similarly injured in January on the same type of machine, OSHA said. The company also failed to report that injury as required, the agency spokeswoman said.

The latest citations carry proposed fines totaling $83,200. The bulk of that stems from two alleged violations that OSHA deems "willful," meaning that they were committed "with intentional, knowing or voluntary disregard for the law's requirement, or with plain indifference to employee safety and health."

Workers at Ashley Furniture cannot count on their company to do what's right when it comes to safety. Mark Hysell, OSHA's area director in Eau Claire, said in a statement. "These workers are at risk because this company is intentionally and willfully disregarding OSHA standards and requirements."

The agency placed Ashley in its "severe violator enforcement program" and said at the time that there had been more than 1,000 work-related injuries over 31/2 years at the company's factory in Arcadia. About 4,500 people work at the plant, one of the largest furniture-making operations in the United States. oshatoday.com

Ex-Rite Aid Employee Claims $8.7M Win In Discrimination Row - Robbery Victim A California jury hit Rite Aid Corp. with an $8.7 million verdict in a former employee's suit alleging the company discriminated against and eventually fired him over a neck injury he sustained during a robbery of his store, according to a special verdict filed by the plaintiff's attorneys Tuesday. The jury found the pharmacy owed former store manager Robert Leggins $3.7 million for lost wages and other losses, plus $5 million in punitive damages, according to the special verdict form filed in Los Angeles Superior Court.

Leggins was in the Rite Aid store he was tasked with running in 2007 when he was attacked during a robbery, injuring his neck to the point of needing several surgeries, according to his suit. Though he was hurt, his higher-ups forced him to do hard manual labor and mocked him for his injury, at times implying he was faking it to shirk his tasks, according to Leggins' allegations.

The verdict sided with Leggins on all of his claims that company brass harassed and punished him for his injury, but didn't find the company or its managers had discriminated against him for his race. The jury reached its decision on July 17, court records show. Leggins initially filed suit in 2013 alleging that, though he'd worked at the company since 1985, a new district manager had begun discriminating against him for both his race and his injury.

Rite Aid responded in court papers that Thrifty PayLess Inc., the drugstore company Rite Aid bought in 1996, fired Leggins after, over the course of two years, he failed to perform his job. The company said Leggins' evidence of discrimination was merely "his own rank speculation," according to a motion for summary judgment. The drugstore company said Leggins had received written warnings about his poor performance and that his employees had begun to complain that they were intimidated by him because he's tall, according to the summary judgment motion. law360.com

Foot Locker To Pay Workers $7.1M In FLSA Settlement A Pennsylvania federal judge granted final approval of a $7.15 million settlement in a Fair Labor Standards Act class action brought by workers accusing Foot Locker Inc. of wage-and-hour violations, and allowed a request for attorney's fees of $2.38 million, according to court documents filed Tuesday. The plaintiffs had alleged that Foot Locker workers were not compensated for maintenance work and time spent working before opening and after closing. Employees said they were forced to do work off-the-clock or have their paid time shaved in order to complete their tasks. Foot Locker enforced the compensation policy by directly tying the compensation of store managers to meeting a labor budget set by the corporate office and punishing managers if they exceeded the budget, according to the original 2007 complaint by named plaintiff Francisco Pereira. law360.com

TJ Maxx Accused Of Duping Buyers With 'Compare At' Prices Retail giant The TJX Cos. Inc., the parent of T.J. Maxx, is the latest company to face allegations it uses bogus comparison pricing to make its prices seem like huge discounts, according to a proposed class action filed Friday in California federal court. law360.com

Abercrombie & Fitch's division - Hollister's elaborate history was completely fabricated by the company Hollister's "legacy" has been completely fabricated, Dave Eggers alleges in an eye-opening piece in The New Yorker. "Abercrombie & Fitch told the Los Angeles Times that the company pulled the name Hollister out of thin air, so any connection between the brand and the town is coincidental," Eggers writes. It's actually common knowledge that this history is fictitious. In 2009, BBC acknowledged the trouble of having a fictitious history. "To make up a character like that, you'd think, well, that was very deceitful. In fact it is only part of creating a lifestyle brand, a kind of cultural myth that consumers can really engage with," academic director of the Oxford Institute of Retail Management, Jonathan Reynolds, told the BBC. However, he noted it was all a "moot point" because teenagers didn't really care.

The BBC also noted that parent company Abercrombie & Fitch's (now defunct) underwear company also has a fictional backstory, noting that the products were emblazoned with the year 1932, when the brand was born in 2008. Editor's Note: In today's climate that wouldn't be accepted. But then again remembering my first visit to the company when the founder and now forced out CEO was there, a number of years ago, it was common accepted practice to fraternize with fellow workers. businessinsider.com

Ross Stores opens 27 stores - has bigger plans
These new locations are part of the off-price retailer's 2015 expansion plans to add a total of approximately 90 stores during the year, including 70 Ross and 20 dd's Discounts. Ultimately, the retailer believes Ross Dress for Less can grow to 2,000 locations and dd's Discounts can become a chain of 500 stores. "The 27 locations we added this month include eight new stores in our newer Midwest markets of Illinois, Kentucky, Indiana, and Kansas. chainstoreage.com

Traveling to NYC? Airport Security Set to Go On Strike at JFK & LaGuardia at 10 p.m. tonight More than 1,000 subcontracted airport security officers, baggage handlers and wheelchair attendants at the city's two major airports plan to strike starting Wednesday night, according to a union that seeks to represent them. Workers attending the news conference said they make $10.10 an hour and that they want $15 an hour as well as the right to organize for union representation. The workers potentially involved in the walkout represent a small fraction of the employees at the two airports. The Port Authority says about 37,000 people work at JFK and 11,000 at LaGuardia. crainsnewyork.com

Ralph Lauren post Director of Asset Protection, Global ECommerce position in Greensboro, N.C. - their distribution center location

AB Acquisition's - ACME banner buys 76 A&P stores

Rite Aid: Turnaround behind, growth ahead - A DSN special report

NRF lowers its 2015 retail sales forecast to a 3.5% growth rate from a 4.1%

Sysrepublic hires Safeway Corp. LP Manager John Knowlton as Senior Consultant on Global Client Service team

N.Y. Panel Is Set to Propose $15 Fast-Food Wage

Ikea to raise its 9,000 UK employees pay more than living wage in 2016 - pressure continues across the pond


Quarterly Same Store Sales Results
Chipotle Mexican Grill Q2 comp's up 4.3% with revenue up 14.1%
All the news - One place - One Source - One Time
The D&D Daily respects your time
& doesn't filter retail's reality

Report Your News!
(content subject to approval)




XRC Labs: Designing the future of retail innovation XRC Labs, an acronym of sorts for "accelerating retail and consumer goods innovation," is set to begin operation on Sept. 28 when it offers its first 10 week session for applicants drawn from a pool of entrepreneurs and innovators. The mission of the accelerator formed by the Parsons School of Design, Harvard's i-lab and global management consulting firm Kurt Salmon is to create an ecosystem of entrepreneurs and investors to rapidly design, launch and iterate retail and consumer technologies, products and services, supported by partners and advisors in the retail and consumer goods industry. The accelerator will focus on omnichannel retail, product development and data science, exploring innovations that address such challenges and opportunities as loyalty, customer experience, geolocation, 3-D printing, crowdsourcing, personalization, consumer insights, the Internet of things and video analytics. chainstoreage.com

Forever 21 employees clock in using fingerprint biometrics The US fashion retailer is using a biometric time clock, allowing employees to clock in and out through biometric authentication. The business sees the system as a way of improving employee productivity and accountability. Use of biometrics in retail is expected to grow in the coming years, with various vendors bringing products to market. Commenting at last year's Fujitsu Forum, in Munich, retail industry consultant David Lowrence told Essential Retail that there will be multiple uses for biometric technology within the retail space. "Apart from buying items, this could be used for identifying people when they go into a store and for picking up offers," he explained. "Perhaps it could be used to pick up a click & collect order as an identification tool that doesn't require a customer to produce receipts or papers they would otherwise have printed out online." essentialretail.com

New report shines spotlight on retail's digital skills gap Recruiting technically skilled people and upskilling the existing workforce will be crucial for the retail sector to take full advantage of the changing business landscape, says new government report. The report, dubbed 'Sector insights: skills and performance challenges in the retail sector', shines a light on what it calls a digital expertise gap in the industry. It highlights how employing technically skilled people and upskilling the existing workforce will be crucial for retailers to take full advantage of fast-changing shopping habits. According to the report, nearly one in five retail establishments reported skills gaps - and UKCES's research calls on the sector to improve its image, develop clear progression routes and promote opportunities to use technology-based skills in a higher-level retail career to undergraduates and graduates. The research also found that older workers in particular will need to improve IT skills to keep pace with rapid technology changes in the sector. essentialretail.com

Experian Hit With Class Action Over ID Theft Service Big-three credit bureau Experian is the target of a class-action lawsuit just filed in California. The suit alleges that Experian negligently violated consumer protection laws when it failed to detect for nearly 10 months that a customer of its data broker subsidiary was a scammer who ran a criminal service that resold consumer data to identity thieves. The lawsuit comes just days after a judge in New Hampshire handed down a 13-year jail sentence against Hieu Minh Ngo, a 25-year-old Vietnamese man who ran an ID theft service variously named Superget.info and findget.me.

Ngo admitted hacking into or otherwise illegally gaining access to databases belonging to some of the world's largest data brokers, including a Court Ventures - a company that Experian acquired in 2012. He got access to some 200 million consumer records by posing as a private investigator based in the United States, and for nearly ten months after Experian acquired Court Ventures, Ngo continued paying for his customers' data searches via cash wire transfers from a bank in Singapore. krebsonsecurity.com

42% of Companies Have No Chip-and-PIN Transition Plan - Somebody better warn them about the fraud numbers As the transition deadline looms, research shows that 42% of IT decision makers, including C-level executives, have either taken no steps or are unaware of any progress being made to meet the mandate. Lack of time and lack of technology deployment expertise were cited as the biggest obstacles to meeting the two-month-away deadline. Also, a majority of respondents indicated little concern for the magnitude of risk associated with missing the liability shift deadline, with 58% stating it will have limited or no impact on their company's bottom line.

The report also found that only 66% of IT decision makers, including C-suite executives, believe that chip and signature offers credit-card holders insufficient security, and that chip and PIN should be required. infosecurity-magazine.com

The EMV countdown is on: What merchants should be doing now If Tier One merchants aren't already well down the path of implementing EMV payment acceptance solutions, they are already behind. Merchants who don't transition to EMV are likely to be targeted by hackers. Identify either a dedicated team or individual whose sole responsibility is EMV. Merchants should lean on their processor for guidance. Processors should play a key role in helping merchants through this process. If you aren't comfortable with your processor's ability to help you migrate to EMV, find another one. Your processor should bring a lot of expertise to the table. There is a difference between merely supporting EMV and having the ability to help merchants through the process. Don't forget encryption and tokenization. mobilepaymentstoday.com

Sam's Club, Costco shutter hacked photo sites after breach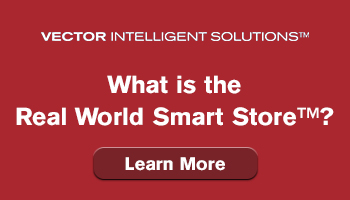 Vendor Spotlight

This year will be the 4th Annual Axis Retail Leadership Forum; an intimate forum designed exclusively for retailers to meet with Axis' subject matter experts and analysts about IP technologies, trends in security and where retail surveillance is headed. It's all about learning and letting your voice be heard about the challenges facing the retail industry and developing the right solutions to address these needs.

Last year's forum generated feedback that influenced many new solutions for the retail industry. Click here to see questions and challenges from last year's event and how Axis responded!

Axis invites all retailers for this opportunity to network, share and learn! Visit www.axis.com/retailforum to learn more and register.
Axis Retail Leadership Forum:
When? August 10-12, 2015
Where? Ritz-Carlton, Dallas, TX
Who? Exclusively for retailers
Registration
Agenda
Forum package
*Space is limited and registration closes July 24th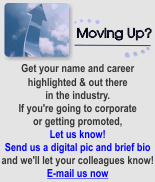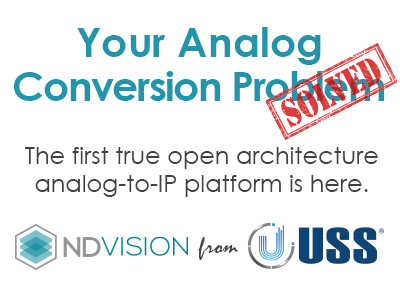 WG Security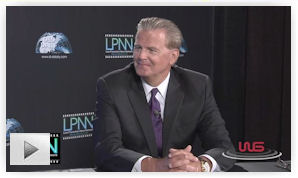 The Silicon Valley has long been the world's center of technological innovation, so it should come as no surprise that WG Security is located at its very heart in San Jose, CA. Whether tackling the phenomenon of "wardrobing," preventing counterfeit online returns, taking EAS service to the next level, or developing a new solution for cylinder-shaped merchandise, WG continues to turn heads in the EAS and RFID industry with its ingenuity and out-of-the-box thinking. Ed Wolfe, VP Business Development for WG, tells us how the company has been so successful at solving retailers' chronic shortage and operational problems.

---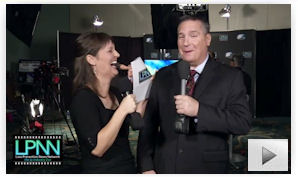 Joe LaRocca - tech guru and "borderline Millennial" (as Amber calls him) - talks about some of the challenges and opportunities of technology in today's retail world - from live video streaming to social media.

Solution Providers, have a video or commercial you want to publish? Contact us.

Canadian Push
Sponsored by Vector Security
Canadian Privacy Laws now favorable for the LP professional

3-part series publishing Monday, Tuesday and Wednesday
June 18, 2015 marked the introduction of major changes to the Canadian Privacy Laws, which had previously made it extremely difficult for LP professionals to share information about known criminals. Read the firsthand account of the 15-year journey to change a law that was intended to protect against crime, but in fact made it possible for the criminal to operate with anonymity to a certain degree.

---
Part 3 - Legislative Reform
On June 18, 2015 Bill S4 received Royal Assent in Canada. Essentially the language that was used to describe required changes to the Privacy Act had been accepted and was now law. The Bill was designed to address several issues related to PIPEDA, the Canadian Privacy Act which has been the topic of great frustration with Organized Retail Criminal Investigators. The Act had been in force since 2000, and over the last 15 years there has been a lot of effort made to change the act - to remove the restrictive clause which speaks to the need to obtain consent from an individual whose personal information you have, before you can share it.

So the journey began. In order to protect retailers from any possible exposure with the Office of the Privacy Commissioner of Canada, the sharing stopped. Retailers wanting to let another retailer know of the identity of an organized crime member had to first call Police, which allow for compliance to the Act under the exemption. The Police in turn had to notify the other retailer. This of course placed a burden on an already tapped-out resource, and respectfully, Police may have at times had more serious crimes to attend to. Retail crime took a back seat.

There had been many attempts over the years to change the Act; to allow for any organization conducting a lawful investigation into crime, to be able to collaborate with other organizations. The sheer essence of the criminal provision of "engaging in organized criminal activity" meant that the burden of proof was on the investigator. To be able to collaborate and prove that a group was stealing from multiple locations reinforced this argument, but collecting the data was difficult.

In 2011 the Industry Association "Retail Council of Canada" arranged a meeting with Retail, Law Enforcement and representatives from the Privacy Offices of both Canada and Ontario. Chief Bill Blair of the largest Canadian City Toronto, along with Stephen O'Keefe who was the Vice President of Loss Prevention and Risk Management for Walmart, shared many stories to attempt to sensitize the representatives of the government agencies to the nature of the issue, in that criminals were being given a quasi form of anonymity as they hid behind the restrictive nature of the Act. They heard, and they designed a fix!!! And thus was born in September 2011 - Bill C 12. The problem was that the example that was used in the original meeting dealt with a fraud issue, so the language of the proposed amendments related to "financial crime", not theft or crime in general.

Prior to receiving Royal Assent, the Federal Privacy Commissioner fulfilled her 10-year commitment. With a New Commissioner getting ready to take office, all proposed amendments being proposed were taken off the table.

The Bill subsequently died.

There were a number of meetings and phone calls that took place from 2012 to 2015 which were instrumental in embedding the exemption language in the newly created Senate Bill S4 which speaks to the broader topic of mandatory reporting of breaches.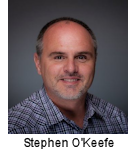 Firstly, Stephen O'Keefe entered into a consultancy agreement with Retail Council of Canada with a mandate to address several legislative changes including the problematic Privacy Act as well as a Criminal Code of Canada provision. Like many associations, a committee of like-minded business professionals met periodically to discuss specific areas of the business. The RCC Privacy Committee was active during this period of time. However this committee was not like most of the "retailer only" groups. A representative from the Federal Privacy Office was asked to join the committee and participate. They were exposed to firsthand accounts of the issues that affected retail. Shortly after, another meeting was held, this time with the interim Commissioner present. Something different took place during this meeting which was the key to the design of Bill S4.

What seemed like a casual discussion before the formal meeting, Stephen O'Keefe described the technology that retailers had in their stores from a video broadcast standpoint. He also described how a retailer would be able to instantly convey information about an Amber Alert to all stores in the chain, and in many cases to the customers through the various systems that vendors used to air videos related to their products which can be seen occasionally on the point of sale systems. The representatives from the Privacy Office became very interested and said it was a great idea. The information about an abduction would be aired immediately across the country. In these cases time is critical to ensure the safety of a child. They were not connecting the story to the Privacy Act as it appeared to be simple small talk before the official meeting. "Great idea, but your Act doesn't allow us to do it" replied Stephen. This was the start of a 30-minute discussion into the Act whereby even those from the Office owning the piece of legislation were shocked by the restrictive nature.

Two months later Bill S4 which was an Act to introduce mandatory reporting of breaches, included language related to the exemption to obtain consent if the request for consent would compromise the process related to investigating a criminal act. PERFECT!

Under the new rules, retailers in Canada can now share information. There are recommendations and guidelines for how the information should be shared, and when the information should be destroyed if no longer used for the purpose of conducting a criminal investigation, but for the most part the bottom line is "Organized Criminals beware...there is no more anonymity in Canada if you are committing a crime".

Stephen O'Keefe is an independent consultant and works with retailers and vendors in the area of risk management and loss prevention based out of Toronto Canada. His previous experience with Walmart exposed him to many different countries and many different laws and regulations. His company Grist Mill Solutions helps clients design internal programs to operate efficiently, maximizing profitability while complying with regulations.


Sep. 16th - The International Centre
Keynote Session:
The Boston Bombing!
Leadership Lessons From the Hero Who Saved the Day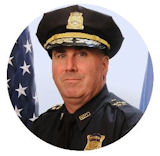 As the Superintendent-in-Chief of the Boston Police Department, Dan Linskey was thrust into managing one of the largest law enforcement operations in history. In this compelling talk on leadership and emergency response planning, Chief Linskey will share how he transformed his intense emotional response into the coolest, most calm he's ever been, the importance of specificity of training, why it's important to maintain a team of "Evil Geniuses," why you should never have a "not my job" mentality, and why too much help can be a bad thing. This is a half hour lesson in leadership that every LP professional should hear, regardless of the size and scope of the incident you will be called to lead.

LPNN Filming at the RCC LP Conference
Solution Providers - Want to help make Canadian History? Click here for sponsorship opportunities.


Press Releases


Celebrating our Partnership
American Public University (APU) is celebrating 3 years of partnering with The Loss Prevention Foundation (LPF). In order to celebrate this partnership, we have added new benefits for you. LPF members now have an additional 5% tuition grant when enrolling for courses at American Public University or its sister school American Military University.

Because we value the idea of education, we are giving away 3 LPC scholarships to further celebrate the anniversary of our partnership.

To participate in this drawing, please provide the following information by August, 4th, 2015 to SAM@apus.edu:

● In the subject line, please put 'LPC Scholarship Drawing'

● First and Last Name

● Email address

● Name of your employer

To learn more about this partnership and its associated benefits, go to the "Benefits for LPF Members" portion of our partner portal. You can take advantage of these benefits whether you are a new student or a current student with us. Visit our partner portal at www.StudyAtAPU.com/LPF.

You can also, contact our Strategic Relations Admissions Team whose members are here to answer your educational partnership questions from Monday through Friday:

855-731-9201 or partnerships@apus.edu

We look forward to the next 3 years of a successful partnership between APU and the LPF members.

*Benefits cannot be applied retroactively. Your affiliation to the organization is subject to verification at your next course registration.

About American Public University (APU): http://www.studyatapu.com/lpfs

e-commerce

Sponsored by The Zellman Group
Bitcoin: A Solution For Global Travelers as Payment Systems Become More Centralized Bitcoin's decentralized platform of distributed trust continues to gain the attention of astute observers of centralized payment systems. One benefit bitcoin provides in today's global economy is being a global currency. Bret Swanson, writing in yesterday's Chicago Tribune, claims bitcoin can alleviate the problems international travelers increasingly encounter when making payments in foreign countries. Bitcoin, he observed, offers a solution. Bitcoin does not depend on payment card networks, banks, and government monetary authorities. For these reasons, bitcoin has become a key remittance platform for developing countries. Swanson recognizes that bitcoin has some limitations: it is not yet accepted by a lot of merchants, and it is not "frictionless in its interaction with the rest of the economy." Bitcoin's price volatility is also a concern, although many believe this will decline over time. "Regardless, bitcoin (and blockchain technology more generally) has solved some fundamental problems of information in a decentralized, complex world. And it highlights some of the unneeded and frustrating obstacles of our current monetary and financial platforms." cryptocoinsnews.com

New Payment Methods - Are They Worth the Investment for Merchants? Looking long term, the benefits of adopting new payment technology will outweigh the cost of transitioning. The fact is that new payment technology will reduce fraud risk due to counterfeit cards, provide greater insight into shoppers with sophisticated data and will ultimately lower costs for merchants over time. Here is more on the value merchants will get out of new payment methods and how it offsets the investment.

Investing in new payment technology will help reduce the risk of fraud. At a purist level, there's nothing that can guarantee 100 percent security, but when EMV is coupled with other payment innovations, like single-use transaction tokens that separate the customer's identity from the payment, much of the cost and risk of identity theft is eliminated. When it comes down to the question of is this technology secure enough, merchants need to ask, "Is the effort to hack worth the value the hacker will get out if it?" In addition to added security, upgrading to new payment technology opens up a door to greater customer insights, improved consumer engagement and enables merchants to grow revenue by providing customers with receipts, rewards, points and coupons. Another reason merchants are so hesitant to implement EMV is the cost. To integrate to the new anti-fraud technology and replace 15 million point-of-sale devices and 360,000 automated teller machines, Javelin Strategy & Research estimates the total cost to be around $6.75 billion. However, the benefit is that payments' fraud problem will be greatly reduced. By increasing security, merchants are further enabling mobile and emerging technologies, which will make shopping easier. Customers will also be more confident in using their cards. pointofsale.com

Facebook ranks No. 1 for retail sales

"Fraud is not a person - it is a dynamic grouping of statistics that deviate from the norm."
Stuart B. Levine, CFI, CFCI
CEO, The Zellman Group & Zelligent

ORC News
Sponsored by NEDAP
Celebrating Retirement of Deputy Chief Kevin Harrington, NYPD - NY Metro ORCA

Chief Harrington, CO the Grand Larceny Unit, of the NYPD is retiring later this year. Chief Harrington has been very active with the Metro ORCA movement in NY and the retail community has a lot to thank for his service over the past years. Order your tickets before September 8, as they won't be sold at the door!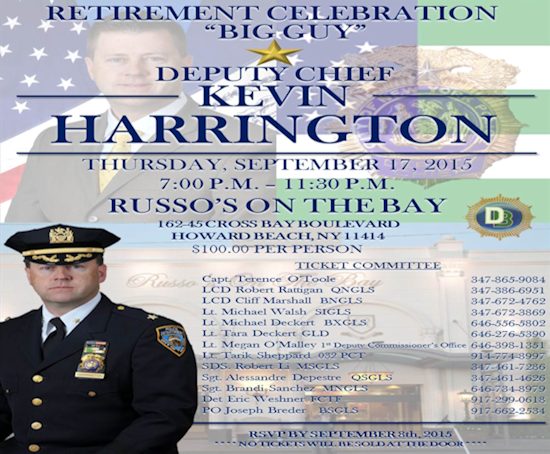 Upcoming Retail Fraud - New York conference Sept. 24th to host ORC Panel from Public & Private sectors A powerful new alliance connecting retail Loss Prevention and Federal Law Enforcement 'goes live' this September. A panel of partners from Loss Prevention, the USSS and the FBI will speak to conference delegates at Retail Fraud - New York on 24th September. The Organized Crime Coalition Industry Group (OCC-IG), sponsored by The International Association of Financial Crimes Investigators (IAFCI), will be a venue for training, current trends and case referral to Federal Agencies - the United States Secret Service, Federal Bureau of Investigation and the United States Postal Inspection Service. It will be chaired by Glenn Justus, who is Senior Corporate Investigator at Barnes & Noble. Glenn will host a panel of OCC-IG partners at the forthcoming Retail Fraud - New York conference on 24th September at the New York Marriott Downtown Hotel. The panel will speak to conference delegates and answer their questions:

The OCC-IG panel at Retail Fraud - New York

Glenn Justus, Senior Corporate Investigator at Barnes & Noble (Chair)

Sam Guttman, President at The International Association of Financial Crimes Investigators

Stuart Tryon, Special Agent in Charge Criminal Investigations at United States Secret Service

Shane Hunter, Director of Global Investigations at Wal-mart

Jeff Fulmer, VP of LP at Barnes & Noble

Scott Sanford, Director of Investigations at Barnes & Noble

"The group's key goals will serve to accomplish training, discussion of current Retail Organized Crime trends and case submission / review to the aforementioned federal agencies for investigations that have a nexus to title 18 infractions", explains group Chair Glenn Justus. retailfraud.com

Male - Female ORC duo busted hitting Target stores for electronics in multiple New Jersey Counties A Man and a New Jersey woman were charged with shoplifting electronics Friday from Target stores in Hanover Township, Lehigh County, and South Whitehall Township, according to court records. mcall.com

Victoria's Secret target "reseller" using coupons to make a profit; $185,000 in eBay sales That's the reason Amy Thompson is speaking up. "I am infuriated; I don't think it's fair," said Thompson. Thompson says she's a loyal Victoria's Secret customer, and she says for years she has run into major problems with the store. In 2006 she was asked to sign a large sale cash form before buying merchandise. That same year she says her online orders started getting cancelled. In 2014 she says local stores will no longer accept coupons from her, and she also received a divorce letter from the store. It asked her to stop future purchases, returns and exchanges at the store. In 2015, a disorderly conduct ticket was delivered to her door. Thompson filed a complaint with Wisconsin Consumer Protection. Victoria's Secret's parent company, Limited Brands, or L Brands responded. Victoria's Secret accuses Thompson of being a reseller. She takes some of the new clothing she buys and sells it on eBay. If she buys the merchandise with coupons, she can make a profit. She claims the fraudulent coupons Victoria's Secret presented in their response do not show any evidence they were used by Thompson. She also says Victoria's Secret did not bring forward any evidence to show the survey coupons were altered. Victoria's Secret says Thompson has sold more than $185,000 worth of Victoria's Secret merchandise on the site. Listing 75 pages of eBay records as evidence. nbc15.com
Fredericksburg, VA Shoplifting Pair Make Off With Wardrobe-Sized Heist at Old Navy Investigators are looking for two women suspected in a large shoplifting heist Monday night. Officers responded at 7:15 p.m. to the store at 1260 Carl D. Silver Parkway. An employee reported that two unknown females stole a large amount of merchandise. patch.com

Couple charged with shoplifting $800 in Kohl's merchandise in Wallingford, CT Two people are facing charges after police say they attempted to steal $800 worth of merchandise from Kohl's this week. Jason Michael Link was charged with fifth-degree larceny, conspiracy, resisting arrest and carrying a dangerous weapon (box cutter). Amy Mount was charged with fifth-degree larceny and conspiracy. Link and Mount were stopped by police outside Kohl's, 1248 S. Broad St., on Sunday around 5:19 p.m. with about $800 worth of merchandise. myrecordjournal.com
Do you have an ORC case to share?
Share your ORC news and help the industry grow

Retail Crime News

Sponsored by Security Resources
BBB alert on Richmond company involved in 're-shipping fraud' The business orders products or merchandise online with stolen credit card information. They then ship the items to the employee, and have that person re-ship the items back to them. Victims taking part can then be considered an accomplice to grand theft larceny. After receiving several complaints, the BBB looked into the company and found the Richmond address listed on Premium Line Logistics website isn't even valid. We checked it out with the post office, and they said, 'Nope, that's not a real deal,'" said Gallagher. nbc12.com

Two arrested in connection to shots fired at Wolfchase Galleria in Memphis, TN Two people are in jail on attempted first-degree murder charges stemming from an attack at Wolfchase Galleria. Memphis police said Kourtney Kelley and Anterrio Chambers set up and tried to kill a man in the Wolfchase Galleria parking lot on July 15. The man met Kelley at the mall. Then moments later, Chambers approached them accusing the man of burglarizing Kelley's home. When the man denied the allegations, police said Chambers and at least two other men opened fire. wmcactionnews5.com
One Shoplifter killed in car crash during Police Chase in Streetsboro, OH A couple suspected of shoplifting at an area outlet mall ended up in a fatal police chase - leaving one of the suspects dead. The Ohio Highway Patrol says around 1:30 p.m. Tuesday Aurora Police attempted to stop two suspected shoplifters in the Aurora Farms Premium Outlet's parking lot, but they sped off heading south on state Route 43. The fleeing car hit a UPS truck, the back of an SUV, then crossed the center line and hit another truck head on. A woman in the passenger's seat died. The driver was taken to a hospital. fox8.com ohio.com
Employee tied up during SouthPark jewelry store robbery in Charlotte, NC Police are searching for an armed robber who tied up a SouthPark jewelry store employee then stole thousands of dollars worth of jewelry. Charlotte-Mecklenburg Police Department detectives were called to the third floor of a high rise just before 7 p.m. Monday when someone called 911 to report they had been robbed. The robbery happened at the Noel Limited by GMA Designs jewelry store and on Tuesday, it was not open. The store specializes in custom-made jewelry. wsoctv.com

2nd Fire in 3 years, Police suspect Arson at Cobleskill, NY Walmart A Sunday night fire that forced the closure of a rural Walmart store in upstate New York is being investigated as a suspected arson. Police in Cobleskill, New York said the fire was ignited by a man who fled in an unknown direction. No injuries were reported in the fire reported at 10:58 p.m. in the Walmart. The store is normally open around the clock, and is staffed by scores of employees. The fire triggered the evacuation of all employees and customers in the store, police said. The same Walmart store was fined $52,600 three years ago following inspections by the federal Occupational Safety and Health Administration. The penalty was imposed for what the agency called "repeat and serious violations of workplace safety standards." ottumwacourier.com

Trial begins for Hagerstown, MD man charged in four store Armed Robberies Harold Malcolm Singfield Jr., 31, of Hagerstown was indicted on more than 80 criminal offenses in the robberies, which occurred between Aug. 28 and Sept. 24, 2014. The rash of crimes led to a joint investigation by Hagerstown police, the Washington County Sheriff's Office and Maryland State Police. Singfield is charged with armed robbery, conspiracy, theft, assault, handgun charges and other offenses in robberies at the High's Dairy store; the Virginia Avenue Sheetz Store; the Eastern Boulevard Sheetz; and the Huyetts Crossroads Sheetz. heraldmailmedia.com

3 arrested in connection to a Smash-and-Grab spree targeting Little Caesar's in Houston Another Little Caesar's Pizza was the target of a smash-and-grab burglary except this time the suspects were caught red-handed. According to the Houston Police Department, it happened early Wednesday in northwest Houston. Details are limited at this time, but the suspects crashed a vehicle into the front of the business and made off with the safe. Police were to track them down to a house in a neighborhood just south of the crime scene, and three suspects were arrested. Police also recovered the stolen safe. khou.com

Man faces over 50 Charges of Credit Card Fraud in Lexington, KY A man faces more than 50 charges after Lexington police arrested him in connection with a credit card fraud case Tuesday. Police say loss prevention workers at the Walmart in Hamburg spotted a man loading gift cards with other pre-paid gift cards. Officers caught the man in the parking lot and found a bag of gift cards in the passenger floorboard of his car, along with counterfeit credit and debit cards, re-encoded credit and debit cards, and forgery devices. lex18.com

3 arrested in Murfreesboro, TN after gift cards, encoded credit cards found during traffic stop Three people were arrested after dozens of gift cards and encoded credit cards were discovered during a routine traffic stop in Rutherford County. According to deputies, more people are stopped for credit card fraud than for drugs or other major crimes. In this case, deputies initially stopped the driver for speeding. Upon approaching the car, a deputy reported smelling marijuana and asked to conduct a search. "I could smell a strong odor of burnt marijuana," ICE Deputy Travis Puresse said. "I talked with the driver and he said he smoked the night before." While searching the car, deputies found items which could all be part of a much bigger organized crime ring. "There were 37 encoded credit cards, 88 gift cards, two fake IDs, and one card reader scanner," Puresse said. wkrn.com


Huntsville, AL Police seize $10,000 in counterfeit Michaels Kors, Luis Vuitton items Huntsville Police seized over $10,000 in counterfeit items on Tuesday. Police say two women were selling the merchandise in the parking lot of 2556 Sparkman Drive. Police say they seized 198 items in all, including ladies handbags, wallets, and other accessories being sold with designer name brands, such as Michael Kors and Louis Vuitton. waaytv.com
Walmart employee arrested after $1,900 in cash and merchandise found missing in Augusta, GA A Wal-Mart employee was arrested Sunday after management discovered nearly $2,000 in cash and merchandise missing. A manager told Richmond County deputies she was reviewing sales transactions for Ashley Lutrell Owens, 20, when she discovered $1,900 was missing. Upon further investigation she determined Owens had stolen $700 worth of merchandise and the other $1,200 was taken in the form of cash or gift cards. augusta.com

Shoplifting suspect attempts to run over Walmart security guard - guard fires shots at vehicle - police looking for suspect in Oklahoma City

Walmart store evacuated after bomb threat in Volusia County, FL

Shooting victim dropped off at Wal-Mart in Miramar, Florida

Waterbury, CT man threatened to stab Macy's employee during shoplifting/robbery

Abilene, TX woman bites Home Depot LP agent during apprehension

Mistrial declared in The Woodlands in Houston, TX jewelry store robbery case

Florida Woman gets year in jail for Shoplifting Dog

Skimming Device Discovered on ATM at 7-Eleven in Glen Cove, NY

UK: Cigarette machine stolen in smash and grab in 40 seconds


Robberies and Burglaries
● Ace Hardware - Pike Co, KY - Robbery
● Ace Mart - Corpus Christi, TX - Armed Robbery/ Arson
● Anthony Ave. - Bronx, NY - Armed Robbery/ clerk hit w/ stun gun
● Burlington Coat - Trotwood, OH - Armed Robbery
● Chevron - Mesquite, TX - Armed Robbery
● Circle K - Bossier City, LA - Armed Robbery
● CVS - Milton, FL - Robbery
● Dollar General - Tulsa, OK - Armed Robbery
● Dollar General - Fort Wayne, IN - Armed Robbery / Suspects Identified
● Don Roberto Jewelers - Watsonville, CA - Armed Robbery / Suspect arrested
● Fifth Ave. Shop'n Save - Pittsburgh, PA - Robbery
● Freedom Value - Austin, TX - Armed Robbery
● Jeff's Guns - Natchitoches, LA - Robbery
● Kum & Go - Jonesboro, AR - Armed Robbery / 2nd time in 2 months
● Mapco - Donelson, TN - Burglary
● Marathon - Inkster, MI - Shooting
● Mobile - St Petersburg, FL - Armed Robbery
● Nephew's - Kansas City, KS - Shooting
● Noel Limited - Charlotte, NC - Armed Robbery
● Pizza Hut - Pocahontas, AR - Robbery
● Plaid Pantry - Portland, OR - Armed Robbery
● Seven Plus - St Louis, MO - Robbery
● Tejano Mart - Laredo, TX - Robbery
● Valero - Jackson, MS - Shooting
● Valueland Thrift - Benton Twp, MI - Burglary/ Arson
● Walgreens - St Louis, MO - Armed Robbery



Featured Job Listings
Sponsored by NuTech National
Feature Your Job Here For 30 Days -
70% Aren't On the Boards
Dir AP
Saks Fifth Ave

New York, NY
Saks Fifth Ave


VP of Security
Comcast
Philadelphia, PA
Comcast
Senior Dir Safety/Food Safety/Hazmat
Sears
Hoffman Estates, IL
Sears Holdings Corp
Territory LP Dir.
Burlington Stores
Los Angeles, CA
Burlington Stores
Dir. of Security/LP
Estee Lauder
Los Angeles, CA
Estee Lauder
Director of LP
A'gaci
San Antonio, TX
A'gaci
Director of LP
Lane Bryant
Columbus, OH
LinkedIn
Director of LP
PacSun
Anaheim, CA
PacSun
VP Supply Chain, LP & Safety
Ross Stores
Ft. Mill, SC
Ross Stores
Dir, Pharmacy LP
Rite Aid
Camp Hill, PA
Rite Aid
LP Corporate Sr Mgr
JC Penney
Dallas, TX
JC Penney
Corporate LP Mgr
St. John Knits
Irvine, CA
St. John Knits
Mgr, Corp Security & LP
Canadian Tire
Oakville, ON
Canadian Tire
Regional LP Mgr
Victoria's Secret
Los Angeles, CA
L Brands
Market ORC Investigator
Victoria's Secret
San Francisco, CA
L Brands
District LP Mgr
Dick's Sporting Goods
Phoenix, AZ
Dick's Sporting Goods
LP Mgr
Dick's Sporting Goods
Wheaton, MD
Dick's Sporting Goods
Regional LP Mgr
Family Dollar
Philadelphia, PA
Family Dollar
Implementation Expert/Project Mgr
LP Software
Worth, IL
LP Software
Sales Representative
NuTech National
Maitland, FL
NuTech National

Limited Time Only - Post Your Multi-Unit LP jobs for FREE - Learn More Here

Daily Job Alerts


Appearing One Day Only
View our Internet Jobs Archives here
LP Supervisor
JC Penney
Huntington Park, CA
JC Penney
Dept Mgr LP & Safety
Lowe's
Kingsville, TX
Lowe's
Dept Mgr LP & Safety
Lowe's
Kokomo, IN
Lowe's
Dept Mgr LP & Safety
Lowe's
East Patchogue, NY
Lowe's
Dept Mgr LP & Safety
Lowe's
Riverdale, UT
Lowe's
AP Manager in Training
Walmart
Royse City, TX
Wal-Mart
AP Manager in Training
Walmart
Athens, AL
Wal-Mart
AP Manager in Training
Walmart
Vineland, NJ
Wal-Mart
AP Manager in Training
Walmart
Edmond, OK
Wal-Mart
AP Manager in Training
Walmart
Greensboro, NC
Wal-Mart
LP Manager Hrly
Kmart
Nashville, TN
Sears Holdings Corp
LP Manager Hrly
Kmart
Pikeville, KY
Sears Holdings Corp
ETL Assets Protection
Target
Cleveland, OH
Target
ETL Assets Protection
Target
Hanford, CA
Target
District LP Mgr
TJ Maxx
Caguas, PR
TJX Companies
District Dir AP
Macy's
Sunnyvale, CA
Macy's
Regional AP Mgr
Follett
Westchester, IL
Follett



Home of the Industry's Original
On the Move

John Knowlton was named Senior Consultant for Sysrepublic.



Darren Martel, CFI was promoted to Regional Director of Operations for Regis Corporation.






Gerard Fredo was promoted to Senior Regional Loss Prevention Manager for Microsoft.


Post Your New Job or Promotion!
See all the Industry Movement


Your Career
Sponsor this section of the Daily
The Top 5 Time Management Mistakes You're Making You may think that keeping on top of your email or even tackling two tasks at once is allowing you to get more done, but they are just getting in the way. To be successful at managing your time, and getting more done, avoid these five mistakes. Set a time limit

6 Ways to Be More Productive
We all have days where we just can't seem to find our groove, or maybe we have to take on more projects than just our own. Feeling this way only results in added stress and hinders productivity. Here are some tips you can use to take control of your workload. Stay balanced

How to Push Through Procrastination
We all have that one task that keeps getting pushed to the side, avoided, for other more interesting tasks. Procrastination is the biggest time management hurdle, so the next time you feel the desire to put something off, try these techniques. Spend 10 minutes on it

6 Time Management Hacks for Busy Managers Being able to constantly hone your time management skills is the key to surviving crazy workloads and keeping your sanity when things may get a little stressful. Even the smallest tweak can take you from productive to unstoppable. Here are some hacks anyone can use. Pay yourself first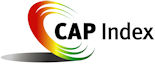 Tip of the Day
Sponsored by Vector Security
It only takes seven seconds to make a first impression. With a job on the line, the pressure to immediately impress is even more intense. No wonder everyone can get frustrated.

The good news is that no matter what goes wrong -- you go to the wrong building, you spill water, you mispronounce the company name -- it's all about how you recover. The first rule is -- relax, take a deep breath and make a joke about it. Humility, honesty and calming down is the key to showing the employer that even when you're under pressure, you'll react the right way. Think about this before your interview because if something does happen you won't have time to think.

Just a Thought,
Gus





Upcoming Events
---
Recruiting?
Get your job e-mailed to everyone... everyday
Post on our Featured Jobs Board!
Reach your target audience in 2015 every day!
Request our 2015 Media Kit
update account / change e-mail
unsubscribe FEEDBACK
www.downing-downing.com

Advertise With The D&D Daily




36615 Vine Street, Suite 103
Willoughby, OH 44094
440.942.0671
copyright 2009-2019
all rights reserved globally