The D&D Daily Mobile Edition
July 23,

2015



The LP Industry's #1 News Source - Informing, Educating and Instilling a sense of community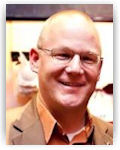 Brian Quast, CFI was named National Manager Asset Profit and Protection Learning & Development for Sears Holdings Management Corporation. Brian will be responsible for providing training to store operations and loss prevention associates at all levels for the retailer. He has worked in loss prevention/investigations for over 19 years and has held such positions as Regional Investigations Manager for Carson Pirie Scott, Division Manager Internal Investigations for Saks Inc., and Regional Loss Prevention Manager Midwest for L Brands, his most recent position. Congratulations Brian!

News Brief
Sponsored by WG Security Products, Inc.
WWD Apparel & Retail CEO Summit: Marvin Ellison Retooling J.C. Penney Marvin Ellison is stepping into a new role as CEO of J.C. Penney next month, and all eyes are watching to see what this master of retail turnaround has in store for the iconic American brand. During his 12 years at Home Depot, Mr. Ellison made massive changes by capitalizing on technology and social trends, focusing on customer experience, and building loyalty among consumers and employees-nearly tripling the company's stock and cementing it as an industry leader. Now, in the face of a rapidly changing retail environment, learn about Mr. Ellison's goals for JCP, his plans to position the company to compete online and on Main Street, and how he believes this transformation will pay off for shoppers, suppliers, associates, and shareholders. For more information and a full list of speakers for the WWD Apparel & Retail CEO Summit click here. Register now to reserve your seat before this exclusive event sells out. wwd.com

Target centralizes security efforts
Target Corp. is taking a centralized approach to security to help ensure that data breaches such as the one which inflicted serious financial and branding damage in late 2013 do not happen again. Target has opened a Cyber Fusion Center (CFC) that brings Target's key information security teams together.

The center features a large open space designed to enable collaboration. Teams sit in an open format, arranged based on the logical flow of information.

Launched in late 2014, the center houses security teams including a Cyber Threat Intelligence team that monitors and analyzes trends and patterns in cyberspace, a Cyber Security Incident Response team that watches systems and networks, and Security Testing Services that evaluates new and existing technology to identify areas of concern.

In addition, The Red Team simulates real-world attacks on Target's environment to uncover defensive control weaknesses, and a group of Continuous Improvement experts documents the teams' learnings, captures metrics and reporting, and prioritizes team efforts. These teams share the CFC space with other information security experts involved in the same investigations.

"Data security is a top priority at Target," said Brian Cornell, chairman and CEO, in a blog post. "So we continue to invest heavily in top talent, as well as technology, and focus on continually evaluating and evolving our processes as the landscape changes. It's an important part of the $1 billion Target plans to invest in technology and supply chain this year." chainstoreage.com
Wal-Mart's Mexican Profits Rise, Will Spend $800 Million in Bribery Case - Launched 14-step Compliance Program The U.S. Securities and Exchange Commission and Department of Justice are leading an inquiry into whether the alleged Mexican payouts violated the Foreign Corrupt Practices Act. Wal-Mart is also investigating its subsidiaries in Brazil, India and China and has launched a 14-step global compliance program to ensure the Mexican ordeal is never repeated. They have invested $600 million since the case began and will invest another $160 million to $180 million for FCPA and other compliance-related activities for the ongoing inquiry," said the source, who requested anonymity, adding that no fines have been assessed so far.

Wal-Mart has not revealed investment by division but has "done a bunch of things in Mexico" to help pursue the investigation, the source added. They include spending on lawyers and anticorruption officers in a country with one of the world's worst corruption profiles, analysts said. A Wal-Mart spokesman said "the investigation is ongoing and it's inappropriate to comment further on specific allegations." He said, however, that the firm invested $173 million for the probe last year. wwd.com

Retail Design to Deter Shoplifters
Talk of retail design generally revolves around ways to draw customers into stores to generate sales. Good design, however, can go beyond that, preventing retail loss (shrinkage) attributed to the behaviour of the not-so-welcome store guest - the shoplifter. While RFID technology is proving to be beneficial when it comes to retail security, technology shouldn't be the only method relied on. Interior design doesn't usually receive as much attention as the built environment when it comes to retail security plans, but it can offer considerable theft-deterrent strategies.

Two researchers from Lancaster University Centre for Doctoral Training have suggested a preventative "natural surveillance" approach to shoplifters to save people from going to prison. The strategy they propose involves leading potential shoplifters to areas where they are placed in the spotlight and where other shoppers are involved in deterring them. The researchers, Dhruv Sharma and Myles Kilgallon Scott, wrote the recent paper Nudge: Don't Judge: Using Nudge Theory to Deter Shoplifters, with Sharma deciding to conduct the research after taking on a pre-Christmas job in a department store.

Sharma and Scott delved into Nudge Theory, which suggests that "some people make decisions unconsciously, non-rationally and are influenced by contextual cues which means their behaviour can be manipulated." "We are not suggesting we should make it harder for people to interact with products," Sharma said. "Instead we simply propose 'nudging' people to act as observers, thereby enhancing surveillance." Sharma and Scott cited examples on the website The Conversation, stating that all buildings imply at least some form of social activity prompted by the arrangement of wall partitions, doors and other furniture.

Pattern Language Methodology is another strategy to fighting shoplifting. Last year, researcher Adrin Mehdizadeh, California State University wrote a paper that studied the re-design of a clothing store in downtown Los Angeles. Due to recent market losses (that included a major security problem), the owner wanted to remodel the store. The design team was made up of the store owner, two employees and two interior designers experienced in pattern language methodology.

When assessing the store design, blockades were highlighted as a hindrance limiting lines of sight between employees and shoplifters. The team then applied Crime Prevention through Environmental Design (CPTED) Principles. "Returns and store safety were recorded to have increased tremendously upon employment of natural surveillance," Mehdizadeh wrote of the application of CPTED. Editor's Note: Great article to read fully and has a number of study's it refers to that helps elevate your conversation with store planning, buyers, and operations. sourceable.net

Thorough employee screening is an essential - and extensive - process Almost all retail employers perform background checks, according to NRF survey data, looking at everything from criminal and address history to employment and education verification. 52 percent of HR directors that used background checks did so to reduce legal liability for negligent hiring, while 49 percent did so to provide a safe work environment. Forty-five percent of employers used credit checks to reduce or prevent theft. 96 percent of respondents said they would not make a job offer to a convicted violent felon; 74 percent said they would not make a job offer to a non-violent felon. While theft is a top concern for retailers, it's not always identifiable on a background check unless the person has been convicted of a crime. nrf.com

Class Cert. Upheld For 200,000 Employees By Calif. Court In Safeway Wage Action A California state appeals court on Wednesday upheld class certification of a group of Safeway Inc. employees accusing the grocery chain of not paying them for missed meal breaks in violation of California's Unfair Competition Law, saying the lower court did not abuse its discretion. The trial court certified a class of about 200,000 Safeway and Vons Companies Inc. employees who claim Safeway had a practice of never paying premium wages for missed meal breaks as required by law. law360.com

Amazon's momentum in North America will spur further retail industry consolidation mergers and acquisitions and bricks-and-mortar store closures While Nike, Under Armour and other global brands should benefit, 'middle of the mall' retailers are at most risk near-term, with longer-term risks to department stores and broadlines," the report cautioned. "We see non-differentiated retailers at greatest risk," it added, referring to retail companies selling a broad swath of merchandise in multiple categories - Wal-Mart Stores Inc. and Target Corp. in particular. The firm cites its proprietary survey data as an indicator that Amazon's apparel sales are growing dramatically as it increases its selection of top brands and improves fulfilment capabilities. financialpost.com

Vindicated: Muslim woman wins $25K from Abercrombie for hijab discrimination case & Abercrombie's "look policy" Abercrombie & Fitch on Tuesday agreed to pay $25,000 to settle a lawsuit brought against the company for refusing to hire a woman because she wore a hijab. The settlement comes less than two months after the US Supreme Court ruled Abercrombie & Fitch violated the civil rights of the job applicant. In addition to paying $25,670 in damages to Elauf, Abercrombie must pay $18,983 in court costs.

Abercrombie & Fitch has since changed its "look policy" to allow headgear, including hijabs. The company has previously paid settlements in discrimination suits, including a $50 million payment in 2005 to Hispanic, African-American and Asian job applicants in a lawsuit alleging a lack of diversity. albawaba.com



The D&D Daily 'Retail Crime' Reporting Leads to Arrest of Nationwide Armed Robber
Making the Retail Crime & ORC Columns
Pay Off in Your Investigations
We've heard from a number of retailers over the past 2 or 3 years telling us they've started incorporating the D&D Daily's reporting of ORC and Retail Crime into their own LP investigative processes. We at the Daily take great pride and responsibility in our daily efforts to gather and present such information to the industry, so it's always rewarding when we hear from executives in the field or corporate offices saying that we've helped in some small way.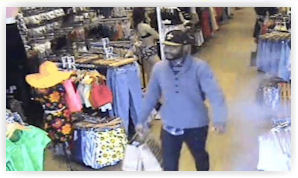 In a recent conversation with Jim Mires, VP of Loss Prevention for DSW, we learned that an article posting in the Daily's Retail Crime column on March 7, 2014 helped DSW investigators identify and track down a suspect who had committed a string of multi-state armed robberies, including one at their own store. After an armed robbery occurred at a DSW in Littleton, CO, on Feb. 3, 2014, RLPM Dave Holt and Investigator Greg Dolcich did their due diligence in sharing information with other retailers, posting BOLO alerts and checking Denver-area camera systems. They learned of a similar robbery occurring at another retailer in San Francisco, with the suspect wearing the same clothing and carrying out the robbery in the same way. He would shop around a store for about two hours before going to the register and taking out a handgun.



The investigation went quiet until Jordan Rivchun, Sr. Manager of Investigations for DSW, came across a D&D Daily posting about an armed robbery at an American Apparel in New Orleans, which included a picture of the same suspect getting away with cash and merchandise. "This sounds like our guy, looks like our guy," Mires recalls Rivchun telling the DSW team. They contacted the detective in New Orleans and issued a multi-state bulletin for what was now a federal case. This led to the arrest of 29-year-old Steven Joseph Rodney, who was picked up in Las Vegas on March 14th following a robbery at Walmart.

Mires credits the solving of the case to great pictures and video, partnering with other retailers, and his team reading the D&D Daily every day - which he says ultimately helped them make the connection. Like many others in the industry, Jim knows how powerful a tool information sharing can be, and this is just one more case that proves it.

We would like to thank Jim for sharing this story with us, and allowing us to share it with a wider audience. It's stories like this one that truly affirm the Daily's ongoing mission of informing, educating and instilling a sense of community for the retail LP industry!
Are the 'Retail Crime' & 'ORC' Columns Part of Your Investigative Processes?


Money Gram post VP Retail Risk Management position in Frisco, TX

Apple Retail Stores - 265 U.S. stores - with sales running at about $5,009 per sq. ft.

Tractor Supply plans 110-115 new stores - That means LP Jobs

Wal-Mart Is Ending Overnight Hours at Some Stores

Quarterly Same Store Sales Results
Tractor Supply Co. Q2 comp's up 5.6% with net sales up 12%
Smart & Final Stores Q2 comp's up 3.5% with net sales up 9%
McDonald's Q2 comp's down 0.7% with revenue down 10% (increase of 1% in constant currencies)
Cabela's Q2 comp's down 0.9% with revenue up 10%
All the news - One place - One Source - One Time
The D&D Daily respects your time
& doesn't filter retail's reality

Report Your News!
(content subject to approval)




European Fraud Shifts as US EMV Adoption Nears - U.S. adoption is impacting the world cyber crime stage As the US adopts EMV this year the fraud patterns around the world are likely to change, and banks need to improve their fraud management to prepare for this shift. "Banks in the UK and most of Europe adopted EMV technology years ago, so it may appear that they have little to worry about from mag-stripe fraud," said Martin Warwick, FICO's fraud chief for Europe. "However, the trends suggest that any European plastic card can be targeted, as criminals try to 'fill their boots' before the US finally shuts the door on skimming fraud."

In fact, UK cards are getting caught up in the rush of criminals seeking to exploit the slow adoption of EMV in the US, and FICO believes the same is true for European cards, as counterfeit continues to find a country with mag-strip technology. More specifically, cross-border fraud dominates in the UK-and shockingly, 47% of these fraudulent transactions took place in the US.

Overall, FICO reported a 25% increase in cross-border fraud on debit cards in 2014, compared to 2013. The percentage of fraud losses from CNP fraud averaged 41 percent for Western European countries, and 23 percent for Eastern European countries.

CNP fraud losses has become a greater share of UK card losses, rising from 54 percent of card losses in 2008 to 70 percent in 2014.

"We are winning the war on CNP fraud, but we still have a long way to go to get CNP fraud fully under control," Warwick said, from the UK. "Authentication of customers and their devices will play an ever-increasing role. This is why FICO has been focused on advances in analytics that assess consumer behavior, and profile not just cardholders but also devices and merchants." infosecurity-magazine.com

Contactless payment cards 'EASY' target for thieves THIEVES can steal key data from contactless credit and debit cards using equipment bought "easily and cheaply" online. The technology - which is available "easily and cheaply" from a mainstream online retailer - can clone enough information from the contactless payment cards to make fraudulent orders.
Researchers tested six debit cards and four credit cards and were able to purchase a £3,000 television set with the stolen payment details, Which? has claimed. All ten credit and debit cards tested revealed some data using the hack. But while none gave up the three-digit CVV security code on the back of the card, one online store allowed the team to order a £3,000 TV with the incomplete data gathered. The news comes weeks after Apple launched its contactless payment solution Apple Pay across the UK. Contactless cards are coded to 'mask' personal data, but using an easily obtainable reader and free software to decode data, we were able to read the card number and expiry date from all 10 cards. "We doubted we'd be able to make purchases without the cardholder's name or CVV code - but we were wrong. express.co.uk

Global managed security services market to reach $29.9 billion by 2020 The cloud-based managed security services (MSS) deployment model market would grow faster than the market for remotely monitored customer premises equipment MSS by 2020. SMBs would lead the adoption of cloud-based MSS due to cost constraints. North American region would continue to dominate the global market followed by Europe region in terms of market size by value.

Executives consider incidents of data thefts and cybercrimes as the greatest threats to their organization's reputation. Lack of capital and skilled IT resources needed to manage the data security are the major hindrances in protecting the information. net-security.org

Megapixel Cameras for Business Value
It turns out that the hype about higher and even higher resolution security video is both real and unreal. The drums are now beating about 4K video but, according to end users and the experts, today's megapixel sweet spot is 2 megapixels. It provides the image clarity, fits into many budgets and can work with most network infrastructures. 4K is not for widespread use in security, at least now. The cameras themselves carry a higher price tag than non-4K models, which is to be expected. And the infrastructure - network transmission and storage, for instance - needs to accommodate the increased load. securitymagazine.com

Next Step for Drones: Defending Against Them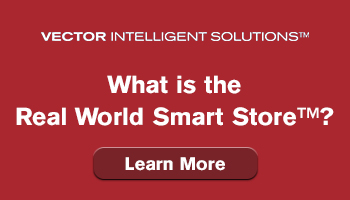 Vendor Spotlight

Protection 1 Names John Mendoza General Manager for its Wichita Branch
Decorated Navy Veteran brings more than 20 Years' Experience in the Security Industry to his New Position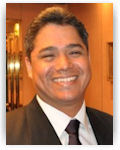 Chicago, IL - July 20, 2015 - Protection 1, the largest full-service business and home security company in the U.S., today announced that it has named John Mendoza to the position of general manager for its Wichita branch. Mendoza will report to Regional Vice President Robert Kerr.

"John has been a valuable part of the Protection 1 family for the past 12 years and during that time he has consistently advanced his career, holding a number of positions that exposed him to both our residential and commercial sales strategies and field operations," stated Kerr. "I look forward to his leadership as he joins the award winning Wichita branch team as the new general manager."

Mendoza entered the security industry in 1995 as a piece rate installer for ADT in Riverside, CA, after being honorably discharged from the United States Navy. While at ADT, he advanced his career and held the position of residential team manager for installation before joining Protection 1 as its residential operations supervisor in Riverside. Mendoza has also served as residential sales manager and operations manager for Protection 1 during his tenure.

During his military career, Mendoza received several accolades, including the Southwest Asia Service Medal, Armed Forces Expeditionary Medal, Meritorious Unit Commendation, Joint Meritorious Unit Award, Sea Service Deployment Ribbon and the National Defense Medal.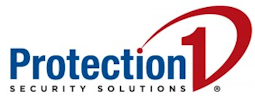 As the general manager, Mendoza will be responsible for managing the day-to-day operations for the branch, which has both commercial and residential sales activities. He will also oversee the quality and production of management/non-management personnel and will be responsible for attaining all financial and operational objectives.

"I believe that I'm in a people business. No matter what our individual role is in the company, we have the opportunity to do something good for someone else," commented Mendoza. "I love seeing individuals succeed at their job. Chances are, I've experienced their role and, from successes and failures, can offer support to help them succeed. I'm excited to share what I've learned and to learn from other great team players."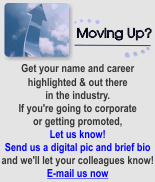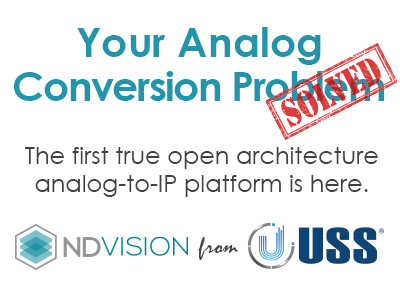 Over the past 20 years, USS has earned a reputation for its innovation and exceptional customer service, bringing to market some of the most innovative technologies LP professionals use today. USS' EAS tags and systems are highly regarded in the industry, and the company has a proven track record of deploying large-scale video and access control systems. In this LPNN interview, Doug McHose, President of USS, talks about the secret behind the company's remarkable growth. From their Tactical Tagging solution to their latest innovation - NDVision - learn how USS can help LP teams do more with less.

---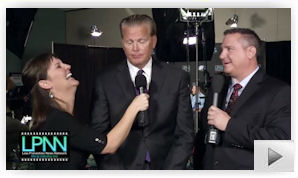 Ed Wolfe, VP Business Development for WG Security, joins Joe and Amber in this LPNN Quick Take. Ed talks about the most surprising findings from the latest National Retail Security Survey, provides an update on WG's Ninja Tag, and tells us which actor he would want to play himself in a movie.
Solution Providers, have a video or commercial you want to publish? Contact us.

Op/Ed

Roadmap for New LP Executives

New Series of Articles Coming Soon to the Daily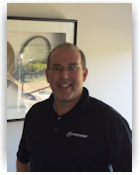 By Mike Nagyhazy
Director of Loss Prevention
24 Hour Fitness

When Gus and I spoke about various articles that may be helpful and beneficial, we landed on a series of articles designed to help a newer Loss Prevention Executive in his/her new role. Having spent time as a Loss Prevention Executive at Target Corporation, Mervyns, Harbor Freight Tools, and now with 24 Hour Fitness, I've been fortunate enough to experience LP in a few very different settings. I'm excited to share my experience with you all, and hope that you find (at least some!) of the information helpful.

Within the next couple of months, I will be writing brief articles that touch on the following areas of LP Leadership: Setting your expectations, assessing your team, effective communication, prioritizing and aligning your goals and objectives with the company's, establishing strong partnerships – both internally and externally, budgeting, and a few others that should get your wheels turning!

So we're all clear early on, these articles won't be the "holy grail" of all Loss Prevention Leadership. They will be written to hopefully complement what you great leaders are already doing today, and to provide a basic roadmap to those who may be assuming their first LP Executive role! Often times, we are thrown into a, "here's your office, now make good things happen!" type of situation. This series of articles should give you a starting point to help build your foundation, utilizing your own style.

I look forward to sharing my experience (both wins and fumbles!) with you all – thanks for reading!

Press Releases


5 Phrases You Won't Hear at Any Other Restaurant LP Conference
Attend RLPSA's 36th Annual Conference in Las Vegas August 2 - 5, 2015
WASHINGTON, July 20, 2015 - The Restaurant Loss Prevention & Security Association (RLPSA), the only association for the restaurant and food service industry focused on loss prevention and security, is hosting its 36th annual conference August 2-5, at the M Resort and Casino in Las Vegas.

Attendees can look forward to these five phrases they won't hear at any other restaurant loss prevention conference:

1. New Reality: Eric Boles from The Game Changers Inc. will discuss the marketplace today and the increased customer demand, competition, and technological advances in an ever-changing industry in his presentation, "Leading Change in the New Reality."

2. LP Evolution: Van Carney, National Director, Safety and Loss Prevention for Domino's Pizza, Rob Holm, Senior Director, U.S. Operations - Security for McDonald's Corporation, and Mike Keller, Manager, Loss Prevention for Panera Bread will present "The Evolution of the Restaurant LP/Security Professional" in the opening General Session. Attendees can learn about the core competencies required of today's professionals and the skills and education that will be needed by future practitioners.

3. Digital Horizon: Grace Burley, managing director at Strategic Crisis Advisors, will address getting the initial buy-in for a crisis plan from the corporate team and providing training and response tools specifically designed for leaders. Technological advances such as mobile ordering and virtual payment are on the digital horizon. David Johnston, Senior Director, Loss Prevention and Risk, for Dunkin' Brands and Michael Loox, Director of Loss Prevention for Coffee Bean and Tea Leaf, will offer insight into these new initiatives and how they impact the loss prevention and security industry.

4. Ticket to Safety: "A Ticket to Safety- What you Need to Know About Your Safety Programs," will be presented by Mike Keeler, Head of Safety for Bloomin' Brands and Linda Zaziski, Safety Director for Little Caesars Enterprises. This session focuses on the keys to developing safety programs that identify problems and comply with safety guidelines. Keeler and Zaziski will give tips, hints, examples, and real case-study information for creating effective safety programs

5. Conceal Carry Laws: "Conceal Carry Laws-How They Impact Your Business and How to Develop a National Approach," is a scheduled conference session to be conducted by Stacy Fulco and Nicole Milos, attorneys at Cremer & Spina. These legal experts will help clarify the laws regarding security matters and offer tips for developing policies and procedures in response to those laws.
"Our annual meeting during the summer offers our members the opportunity to network with industry leaders, share knowledge and resources, and meet solution providers who can help them address the unique vulnerabilities of restaurant environments," said Executive Director Jim Forlenza.

The RLPSA annual convention, the industry's largest attended event, attracts those responsible for identifying, defining, and minimizing loss prevention, security, safety and risk management for the food service industry. It provides a platform for LP and security professionals to learn practical ways to increase the productivity and efficiency of their programs. This gathering of experts and industry professionals also offers the opportunity for members to network with their peers in order to enhance job performance and entire team effectiveness.

The complete conference schedule can be accessed http://www.rlpsa.com/conference/upcoming/.

e-commerce

Sponsored by The Zellman Group
Talk about data breach impacting brand reputation - Ashley Madison $200M London IPO unlikely after hackers threaten to expose 37m adulterers The cheating platform had hoped to raise $200 million (128 million pounds) on the London Stock Exchange but its future hangs in the balance today as hackers threaten to expose the 37 million people using the website to find someone to have an affair with. Of course they're going to have to put any IPO plans on ice. It will be at least a few months before any banks would consider touching it," said a Canadian investment banker. "I don't think this kills the company, unless all the data eventually gets leaked." Another banker added: " "The doomsday scenario for Ashley Madison is if the hackers take all the names and addresses, correlates them to real people and prints addresses and phone numbers. That will kill it." csoonline.com

Twitter Security Chief Shares Secrets for Website Protection Twitter Inc. trust and information security officer tells CIO Journal that companies make the mistake of worrying too much about elite types of attacks and not enough about following security basics. Those basics include knowing where the company's data is, knowing where its machines are, patching them quickly and controlling who has access to information. wsj.com

Symantec Challenges Online Retailers to Make This Year's Cyber Monday the Safest on Record Symantec has issued a challenge to online retailers to make this year's Cyber Monday the safest on record. In order to prepare, the company released an enhanced version of its best-in-class encryption tool, Symantec SSL Assistant Plus, to make it easy for online retailers and other sites to encrypt and keep their customers safe. businesswire.com

DHS unveils major expansion of ICE Cyber Crimes Center New space will offer increased capabilities for ICE to combat cybercrime cases involving underground online marketplaces, child exploitation, intellectual property theft, more. The expanded center will provide ICE's Homeland Security Investigations (HSI) with enhanced operational and training capabilities in order to meet the growing cyber mission of the agency and increasing workload of criminal cases with a cyber-nexus. ice.gov

China's netizens lost $13 billion due to online frauds: Survey China's Internet users have lost a whopping $ 13 billion due to personal information leaks and online fraud this year, according to a new survey that casts doubts on its fast-growing e-commerce market. According to the survey released yesterday, 78.2 per cent of the respondents said their personal information, including their name, home address and ID number, was leaked while 63.4 per cent said their online activities, such as call logs, online shopping records and IP address, were disclosed, state-run Global Times reported. China's total online sales are expected to rise to over $ 356 billion by next year. indiatimes.com

Wal-Mart expands e-commerce fulfillment capability - opening two new e-commerce distribution centers in Bethlehem, PA

Amazon Home Service expands in 15 major metros

Kroger expanding online ordering service ClickList - with plans to have it at 1,200 locations

"Fraud is not a person - it is a dynamic grouping of statistics that deviate from the norm."
Stuart B. Levine, CFI, CFCI
CEO, The Zellman Group & Zelligent

ORC News
Sponsored by NEDAP
Lake Zurich, IL man charged with stealing power tools from The Home Depot Lake Zurich man with multiple retail theft convictions is accused of stealing items from a Mount Prospect Home Depot store. Ian Ramirez, 30, was ordered held on $75,000 bail Wednesday on retail theft charges. Authorities say Ramirez left the store about 1 p.m. Tuesday afternoon without paying for power tools and supplies totaling about $1,366. A loss prevention officer noticed Ramirez taking the items and detained him after a brief struggle. Ramirez's most recent conviction came in 2013 when he was sentenced to 30 months in prison for retail theft, Bargione said. His theft convictions date back to 2006 and include sentences ranging from 18 months probation to three years in prison. dailyherald.com

5 charged in Akron/ Canton, OH Organized Theft Ring; theft estimated at over $8,000 Five people are accused of conspiring to steal thousands of dollars in merchandise from area retail stores in what law enforcement considers an organized multi-county theft ring. The group stole more than $8,000 in items from Acme Fresh Markets, Kohl's, Target and Giant Eagle stores in Summit and Stark counties during a four-month span, prosecutors say. Investigators believe more people are involved in the thefts, but have not been charged. The group stole the items in 16 thefts between January to April. Authorities seized $8,740 in cash and a 2008 Grand Prix that investigators believe was purchased with ill-gotten money, court records say. Items stolen from the various retailers include razors, over-the-counter drugs and teeth-whitening strips, prosecutors say. In some cases, the group then tried to sell the items they stole to a pawnshop. cleveland.com

Charlotte, NC Police investigating Make-up Theft from Ulta On Monday, detectives say, two females and a male were seen on surveillance video stealing more than $200 in products from the Ulta beauty store at Hamilton Place. Later, they hit the same store Northgate Mall location in Hixson. In each case, the trio was not after cash. These thieves were pocketing make-up. "We deal with merchandise: TVs, electronics, wallets, anything of that nature. But, make up? Yeah, that is kind of strange," said Sgt. Rebecca Crites who works in the Chattanooga Police Department's Property Crime Division. "But, dealing with shoplifting cases, these people will take anything, you know? From shoes and socks, I'd them take lingerie, you know? Going to Victoria's Secret to steal things." wrcbtv.com

'Simple City' Theft Ring Suspect Surrenders; 2 Still Sought in Washington DC area A man believed to be involved in a theft ring that robbed dozens of people in Prince George's County over six years surrendered Wednesday, according to the FBI -- and two suspects are still sought. Accused "Simple City" conspirator Oluwasheun Morrisey turned himself in Wednesday, the FBI said. The three men were among 14 people indicted in federal court on racketeering conspiracy scheme charges in the July 16 bust of Simple City. Simple City is thought to be responsible for dozens of crimes, including car, electronics and wallet thefts; business burglaries; ATM looting and identity theft, police said. Authorities believe the group netted about $5 million over six years of criminal activity in Maryland and D.C. nbcwashington.com

Rogue River Pharmacy employee accused of stealing $70,000 from Rogue River Pharmacy A Rogue River woman is accused of stealing $70,000 dollars from her former employer, Rogue River Pharmacy. Police believe she was using a customer merchandise return scheme to steal cash on a regular basis. The Rogue River Police Department filed a charge of aggravated theft in the first degree against the woman for stealing cash over a period of several years. The suspect was fired June 25 after being interviewed by a private security firm, Loss Prevention Group. kdrv.com

Update: Police say, Driver in Streetsboro, OH fatal crash was Banned for Shoplifting Police say that the driver that caused the multiple crashes on state Route 43 that closed the roadway for several hours on Tuesday had previously been banned from the Aurora Farms Outlet due to previous theft offenses. Police say Frank L. Tindell, 34, and Nadia N. Campbell, 26, both of Cleveland, were seen shoplifting from two stores -- Gymboree and The Children's Place.-- at the Aurora Farms Premium Outlets. On Wednesday Aurora police said a large amount of stolen merchandise was recovered from the Chrysler Pacifica, along with several booster bags commonly used for shoplifting, which were lined with duct tape. Both suspects had lengthy criminal histories for similar crimes. Tindell has a lengthy criminal history that includes violence and weapon offenses, along with three active arrest warrants. wkyc.com
Do you have an ORC case to share?
Share your ORC news and help the industry grow

Retail Crime News

Sponsored by Security Resources
Myrtle Beach, SC Police have been called to Home Depot 40 times this year Multiple shopliftings, fraudulent returns and a nearby homicide have all occurred at the Myrtle Beach Home Depot store at 951 Oak Forest Lane so far this year, according to police reports. That location has seen more crime through the first half of 2015 than the same period last year, and police have filed more incident reports at the Oak Forest Lane location than they have at Home Depot locations in Murrells Inlet and North Myrtle Beach combined. myrtlebeachonline.com

Placer Co, CA Sheriff's Office releases a sketch of Pharmacy Armed Robbery suspect; hitting 6 times in 2 months Placer County sheriff's officials have released a composite drawing of a robber in recent armed robberies at pharmacies, the most recent in Kings Beach. The man struck for the sixth time July 16, at the same pharmacy robbed two months earlier, according to a Sheriff's Office news release. On May 16, a man wearing a surgical mask robbed the Rite Aid in Kings Beach. But during the most recent robbery, his face was exposed, sheriff's officials said. Sheriff's officials said the man may be linked to other armed robberies of pharmacies in Colfax, Reno and Incline Village. sacbee.com

San Diego County Retailers hit by Brazen Credit Card thief Police are looking for a man that brazenly stole from two local businesses and left them to foot a large bill, a trend police say is growing in San Diego County. Brian Yates, owner of Drones Made Easy, and Kenny Chen, Onyx Moto Owner, both say the man spotted on security cameras made a purchase online or by phone using a fraudulent credit card and a fake ID. When he came to pick up the merchandise, he looked right at the camera. "These guys are getting real brave coming in person, you know, showing their face on camera," said Kenny Chen. The shop owners said the credit card information belonged to a man in Texas. He ended up disputing the charges, and the small businesses ended up footing the bill. "It really falls on the merchants and it hurts when you're a small business," Yates said. National City police say that type of theft has become an industry in the area. The suspect seen looking directly at cameras is likely a middleman for a larger ring of identity thieves. nbcsandiego.com
Armored Truck burns up near Home Depot in Tracy, CA An armored car making a pickup at Home Depot erupted in flames Monday afternoon, forcing an evacuation of the store as firefighters put out the fire. Capt. Pat Vargas, with the Tracy Fire Department, said the fire began in the armored car belonging to Garda World Cash Services of Modesto, shortly after 2:30 p.m. Vickers said that the explosions heard and reported by customers in nearby stores might have been the truck's diesel fuel tanks exploding. Vargas said the armored car crew was uninjured and the fire department was investigating the fire, Division Chief David Bramell said that the armored car was worth about $150,000 and that an undisclosed amount of currency was destroyed. goldenstatenewspapers.com
Social Status in Charlotte, NC the victim of a Smash and Grab; merchandise valued at $7,000, damages over $5,000 Less than a year after it reopened following a devastating fire a popular store, hard luck struck again. This time police say it was a smash and grab robbery, but the suspects made their way inside by driving through the front window early Wednesday morning. CMPD hasn't released the surveillance video, but Mitchell says the vehicle went diagonally up onto the curb and through the storefront, before two people got out and stole shirts, jeans and shorts. Police say $7700 in clothes were stolen, and the window is valued at $5000. wcnc.com
Desoto, TX Police seeking 2 in Hammer Wielding Rolex theft, Armed Owner stops one suspect Police say three people were involved in the robbery of a DeSoto jewelry store just before lunchtime on Monday. Now, police are asking for your help catching two of the criminals. The robbery happened around 11:30 Monday morning at Cave's Jewelers. According to police, a man and woman entered the store and began looking at jewelry. When the store employee walked away from the pair, the man pulled out a hammer, smashed a display case and grabbed six Rolex watches. DeSoto Police said the pair ran from the business and around the back of the store. "Where the business owner, Mr. Caves, confronted one of the subjects with a handgun." Mr. Caves held that female suspect, later identified as 19-year-old Haley Ellaise Washington, until police arrived. cbslocal.com

Columbus, OH., Police: Credit card fraud on the rise, criminals getting tech-savvy

Richland Co. SC Sheriff's investigating Credit Card fraud at Food Lion

Staunton, VA Police seeking man involved in Credit Card fraud at Walmart

Cathay Pacific Airlines loses bag containing $1Million in New Zealand cash at Hong Kong airport


Robberies and Burglaries
● Bill's Pharmacy - Augusta, AR - Armed Robbery
● Boost Mobile - Springfield, IL - Armed Robbery
● Brother's - Albany, GA - Armed Robbery
● Byrne Dairy - Oswego, NY - Robbery
● Dollar General - Clarksburg, WV - Robbery
● Dollar General - Richland Co, SC - Armed Robbery
● Express Mart - Enochville, SC - Armed Robbery
● Family Dollar - Houston, TX - Armed Robbery
● Family Dollar - Green Twp, OH - Armed Robbery
● Kangaroo - Chattanooga, TN - Armed Robbery
● Lamar Corner - Memphis, TN - Shooting
● Metro PCS - Weslaco, TX - Burglary
● Phillips 66 - Tulsa, OK - Armed Robbery
● Quick Shop - Wichita, NE - Armed Robbery /Shooting
● Rite Aid - Royston, GA - Armed Robbery / Bomb Threat
● Rite Aid - Augusta, ME - Robbery /sentenced to 1 yr
● Subway - Eau Claire, WI - Armed Robbery
● 2nd & Charles - Bossier City, LA - Burglary
● 7-Eleven - Clearwater, FL - Armed Robbery


Featured Job Listings
Sponsored by NuTech National
Feature Your Job Here For 30 Days -
70% Aren't On the Boards
NEW TODAY Dir of AP, Global Ecommerce
Ralph Lauren
Greensboro, NC
Ralph Lauren
Dir AP
Saks Fifth Ave

New York, NY
Saks Fifth Ave


VP of Security
Comcast
Philadelphia, PA
Comcast
Senior Dir Safety/Food Safety/Hazmat
Sears
Hoffman Estates, IL
Sears Holdings Corp
Territory LP Dir.
Burlington Stores
Los Angeles, CA
Burlington Stores
Dir. of Security/LP
Estee Lauder
Los Angeles, CA
Estee Lauder
Director of LP
A'gaci
San Antonio, TX
A'gaci
Director of LP
Lane Bryant
Columbus, OH
LinkedIn
Director of LP
PacSun
Anaheim, CA
PacSun
VP Supply Chain, LP & Safety
Ross Stores
Ft. Mill, SC
Ross Stores
Dir, Pharmacy LP
Rite Aid
Camp Hill, PA
Rite Aid
LP Corporate Sr Mgr
JC Penney
Dallas, TX
JC Penney
Corporate LP Mgr
St. John Knits
Irvine, CA
St. John Knits
Mgr, Corp Security & LP
Canadian Tire
Oakville, ON
Canadian Tire
Regional LP Mgr
Victoria's Secret
Los Angeles, CA
L Brands
Market ORC Investigator
Victoria's Secret
San Francisco, CA
L Brands
District LP Mgr
Dick's Sporting Goods
Phoenix, AZ
Dick's Sporting Goods
LP Mgr
Dick's Sporting Goods
Wheaton, MD
Dick's Sporting Goods
Regional LP Mgr
Family Dollar
Philadelphia, PA
Family Dollar
Implementation Expert/Project Mgr
LP Software
Worth, IL
LP Software
Sales Representative
NuTech National
Maitland, FL
NuTech National

Limited Time Only - Post Your Multi-Unit LP jobs for FREE - Learn More Here

Daily Job Alerts


Appearing One Day Only
View our Internet Jobs Archives here
Store AP Mgr
Home Depot
New York, NY
Home Depot
Dept Mgr LP & Safety
Lowe's
Laurinburg, NC
Lowe's
Dept Mgr LP & Safety
Lowe's
Scarborough, ME
Lowe's
LP Shrinkage Specialist
Nordstrom
Thousand Oaks, CA
Nordstrom
AP Manager in Training
Walmart
Ankeny, IA
Wal-Mart
AP Manager in Training
Walmart
Camden, SC
Wal-Mart
AP Manager in Training
Walmart
Brownsburg, IN
Wal-Mart
AP Manager in Training
Walmart
Nampa, ID
Wal-Mart
AP Manager in Training
Walmart
Monument, CO
Wal-Mart
AP Manager in Training
Walmart
Sahuarita, AZ
Wal-Mart
AP Manager in Training
Walmart
Dayton, OH
Wal-Mart
AP Manager
Sam's Club
Woodridge, IL
Wal-Mart
LP Manager Hrly
Kmart
Bennington, VT
Sears Holdings Corp
LP Manager
Sears
Arlington, TX
Sears Holdings Corp
LP Manager
Kmart
St Albans, WV
Sears Holdings Corp
AP Team Leader
Target
Gibsonia, PA
Target
Dist Center LP Specialist
TJ Maxx
Massachusetts
TJX Companies
Market AP Mgr
Sam's Club
Roseville, CA
Wal-Mart
AP Mgr
Lord and Taylor
Natick, MA
Lord and Taylor
AP Mgr
Lord and Taylor
Columbia, MD
Lord and Taylor
District LP Mgr
Gordmans
Papilion, NE
Gordmans
Natl LP Mgr
HHGregg
Indianapolis, IN
HHGregg
LP Mgr
Compass Group
Redmond, WA
Compass Group
Regional LP Mgr
Burlington Coat Factory
Chicago, IL
Burlington Coat Factory



Home of the Industry's Original
On the Move

Brian Quast, CFI was named National Manager Asset Profit and Protection Learning & Development for Sears Holdings Management Corporation.



Gene Bohannon was promoted to Regional Loss Prevention Manager for AutoZone.





Chadd Cranfill, CFI was named Regional Loss Prevention Manager for Dollar Tree Stores.





Melissa Bostick was named Regional Security Manager for McDonald's.
She will have primary responsibility for supporting and serving the Houston, TX Region. Melissa joins us from Eddie Bauer, LLC where she served as the Corporate Loss Prevention Manager overseeing physical security and investigations for their retail stores and corporate offices. Prior to Eddie Bauer, Melissa spent 10 years with Stage Stores, Inc. where she oversaw the development and management of several security and loss prevention programs. Melissa earned both her Bachelor's and Master's degrees in Criminal Justice with a minor in Accounting from Sam Houston State University, Houston, TX. Melissa is an active member of several professional security associations and holds the distinction of Certified Protection Professional (CPP).

Liz Nash was named Asset Protection Manager for Wal-Mart.

Post Your New Job or Promotion!
See all the Industry Movement


Your Career
Sponsor this section of the Daily
How to Build Authentic Confidence
Do affirmations work? I guess that depends on who you ask. The best way to build your self-confidence and see yourself as successful is to develop an authentic model of confidence, one that will take your life to the next level. Here are some tips. Take action

7 Challenges Successful People Overcome It's amazing how successful people take on challenges. Where some may see an impassable obstacle, others see an obstacle to overcome. Their confidence is fueled by their ability to let go of negativity. Don't let these challenges stand in your way. What others think

4 Ways to Get Your Brain to Speak Up When Making Decisions One of the hardest skills for leaders is the ability to make decisions. Many times you want to go with your gut instinct, but your brain may have the right idea. Here are some simple strategies you can use to improve your decision-making skills. Take out emotion

4 Ways to Stack the Deck in Favor of Success Success isn't gained by pure luck. It's not something you just stumble upon, it's achieved when you put the perfect ingredients together. It takes planning and hard work. Here are four essential things you will need to do in order to become successful. Continue doing what works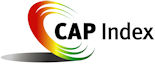 Tip of the Day
Sponsored by Vector Security
Getting advice from trusted friends, family members, co-workers and former bosses is always a great thing to do and, quite frankly, it can help you to see more clearly. But remember, at the end of the day it's your decision to make and it's your decision that you have to live with. Your friends, co-workers, and former bosses won't be living with the consequences, but your family will be. So you've got to be more sensitive to their advice. Advice is easy to give, hard to follow and almost impossible to live up to. And everyone has a lot of advice to give; it's the easiest thing to give. Just remember, at 5 a.m. after all the advice has been given, the mirror may be where the answer lies.

Just a Thought,
Gus





Upcoming Events
---
Recruiting?
Get your job e-mailed to everyone... everyday
Post on our Featured Jobs Board!
Reach your target audience in 2015 every day!
Request our 2015 Media Kit
update account / change e-mail
unsubscribe FEEDBACK
www.downing-downing.com

Advertise With The D&D Daily




36615 Vine Street, Suite 103
Willoughby, OH 44094
440.942.0671
copyright 2009-2019
all rights reserved globally