The D&D Daily Mobile Edition
LP, AP & IT Security's #1 News Source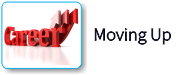 ---
Dave Ferguson named Sr. Director Risk Intelligence, Global Security for Walmart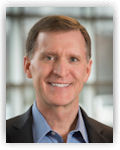 Dave has been with Walmart since 2007, starting as VP of Operations Compliance and holding other senior level roles throughout his 12 years including VP of International Compliance Monitoring and VP of Digital Solutions and Data Science, Global Governance. He was also a Chief Ethics and Compliance Officer/VP of AP, Safety and Business Continuity for Saks Fifth Avenue for over 11 years. He earned his Bachelors of Arts in Criminal Justice and Psychology from Michigan State University, his MBA from Colorado State University and his Masters in Information Systems from University of Arkansas. Congratulations Dave!

Mark Davidson named Director, Risk Intelligence and Crisis Management for Starbucks
Previously, Mark was the Senior Operations Officer for the Central Intelligence Agency before he retired from that role. He earned his Bachelors Degree in English Language and Literature/Letters from Rockford University and his Masters of Arts/Ph.D in English Language and Literature/Letters from Loyola University Chicago. Congratulations Mark!

Nate Pearson promoted to Senior Manager, Global Security for General Mills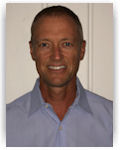 Nate joined General Mills in 2018 as their Manager of Global Security. Prior, he held a variety of roles including Managing Partner for Innovare Security Partners, EVP and Director of Operations - EPG for General Security Services Corporation, Corporate Security Manager - Security Technology and AP Manager - Target Video Systems for Target and Regional LP Manager and District LP Manager for Circuit City. Congratulations Nate!

See All the Executives 'Moving Up' Here

Submit Your New Corporate Hires/Promotions or New Position




---

8 Senior LP, AP, Risk Mgt., ISO Jobs Come Off Sites Yesterday
The fourth quarter push filled those jobs. Let's see who lands in those seats shortly.

Our Mid-Year & Q2 Senior Jobs Report will be published this week.

54% of All Mass Shootings (4 or More Killed) Connected to Domestic Violence
An analysis of shootings with four or more victims from 2009 to 2017, Everytown for Gun Safety, an organization that works to reduce gun violence, chronicled a connection in domestic violence: In at least 54 percent of shootings in which four or more people were killed, the perpetrator also shot a current or former intimate partner or family member.

Research has shown that women killed by their partners are more likely to be murdered with a firearm than by all other means combined, and the presence of a gun in domestic violence situations can increase the risk of homicide for women by as much as 500 percent, according to the National Domestic Violence Hotline. nytimes.com

Hong Kong: Apple & Other Retailers Shutter Stores Early as Protests Against Chinese Government, Crackdowns Escalate
Amid mounting unrest and a night of violence in Hong Kong, Apple is among the retailers that have chosen to shut stores or close them early citywide, the Wall Street Journal reported on Monday.

Demonstrators have taken to the streets for seven straight weeks there in protest of a (now-suspended) Hong Kong government bill to allow extradition to the mainland, where suspects would be all but certain to receive harsh punishments under the authoritarian Chinese government's infamously unfair judicial system.

The protests had largely been peaceful, but on Sunday night devolved into chaos as baton-armed thugs (believed to be triad gangsters targeting demonstrators) attacked people at a metro station and riot police fired tear gas and rubber bullets on protesters. There is considerable concern that the mainland Chinese government either will capitalize on the events as a pretext for sweeping suppression of the protests, or actually orchestrated them.

Apple shut down five of its six Apple stores on Monday at 4:00 p.m. local time, according to the Journal, some five to six hours early, and closed the sixth entirely. The paper writes that the tech giant is far from the only retailer anxious about potential violence.

At a branch of Abercrombie & Fitch Co.'s Hollister - next to an Apple store in the shopping belt of Causeway Bay - a Hollister employee said some staff were allowed to leave early to get home to Yuen Long, a suburb close to the border with mainland China, where the attack at the subway station happened Sunday night.

Estée Lauder Co. at 2:40 p.m. Monday sent a notice to Hong Kong employees, asking those who live in Yuen Long and Tuen Mun, another suburb, to "leave the office as soon as possible," according to an internal email reviewed by The Wall Street Journal. gizmodo.com wsj.com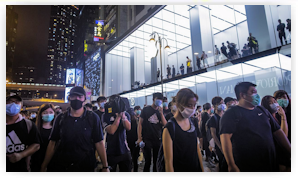 UK: New security measures see drop in crime at Central England Co-ops
Bucking national trend - where robberies are up 508% - burglaries up 137%
New measures aimed at reducing crime at Central England Co-operative stores have seen burglaries drop by 6% and robberies drop by 30%, says the retailer.

A ram raid at one of the co-op's stores in Scraptoft, Leicestershire, recently hit the headlines but overall crime figures are down, bucking a national trend. This trend has seen burglaries increase by 137% and robberies by 508%, according to the co-op. Both crimes are theft, but robbery involves threatening or forcing another person to give up something.

Central England Co-operative released the crime figures one year after rolling out new measures to help prevent incidents and protect colleagues, members and customers. In 2018, stores were fitted with external motion detectors – and a centrally monitored CCTV system was installed, which allows colleagues to call for assistance at the touch of a button.

The new measures sit alongside a range of others such as product GPS trackers, gas suppression systems and stringent cash controls, all of which are designed to keep customers and colleagues safe, as well as actively promoting the fact that targeting convenience supermarkets is not 'worth the risk'. thenews.coop

South Africa: Shoprite has created its own Private Security Force – after being robbed nearly 500 times last year
The Shoprite Group is investing heavily in security as it aims to address the number of criminal incidents impacting its stores. The company said that the South African retail industry has been hit by a number of significant crime incidents, with the Shoprite Group having to contend with 489 armed robberies and burglaries in its 2018 financial year alone.

The Shoprite Group includes 2,006 stores in South Africa including 471 Shoprite branded stores, 335 USave stores, 213 Checkers stores, and 37 Checkers Hyper stores. Shoprite Group is the largest private sector employer in South Africa, with in excess of 125,000 people.

The new investments in crime prevention include a centralized command centre and anti-crime team – giving the group the ability to monitor stores and vehicles, remotely trigger security devices, follow up on crime incidents and ensure suspects are arrested. businesstech.co.za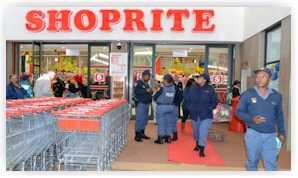 Cleveland, OH: City lawmakers consider moratorium on new dollar store locations over concerns of crime and safety issues
A measure that would put any new dollar stores locations in Cleveland on-hold is now being considered by the Cleveland law department and the city administration. The proposed legislation drafted by Cleveland Councilman Blaine Griffin would place a moratorium on allowing any new dollars store to open in the city until company leaders come up with a better safety and service plan for the neighborhoods they serve, or would serve in the future.

Griffin told News 5 the legislation is gaining national attention, since crime and safety issues are hitting dollar store across the country. "They have frequent robberies, they often times have employees that have walked out," Griffin said.

Leaders from the "big three" dollar stores are starting to respond. "The Dollar General, the Family Dollar, the Dollar Tree, a lot of these folks have asked to meet with city council," Griffin said. news5cleveland.com

Documents Reveal Huawei's Secret Operations
Building North Korea's wireless network
Huawei Technologies Co., the Chinese tech giant embroiled in President Trump's trade war with China and blacklisted as a national security threat, secretly helped the North Korean government build and maintain the country's commercial wireless network, according to internal documents obtained by The Washington Post and people familiar with the arrangement. washingtonpost.com

PayCargo Accuses Competitor Of Stealing Trade Secrets
PayCargo, the creator of a web-based payment and settlement platform for the shipping industry, has alleged in Georgia federal court that a rival attempted to steal PayCargo's trade secrets and monopolize the payment sector. CargoSprint LLC allegedly used its status as a customer of PayCargo LLC to steal confidential information and trade secrets in an attempt to peel off PayCargo's customers for its own payment processing business, according to Friday's complaint. CargoSprint also allegedly attempted to copy PayCargo's software and payment system. law360.com

Microsoft paying $25M for multiple international bribery schemes
Microsoft is paying more than $25 million to settle federal corruption charges involving a bribery scheme in Hungary and other foreign offices. The U.S. Securities and Exchange Commission said Microsoft will pay about $16.6 million to settle charges that it violated the Foreign Corrupt Practices Act. While the case centered on Hungary, the SEC said it also found improprieties at Microsoft offices in Saudi Arabia, Thailand and Turkey. The Justice Department said Microsoft will also pay an $8.75 million criminal fine stemming from the Hungarian bid-rigging and bribery scheme. wraltechwire.com

Trump proposal would push 3 million Americans off food stamps
The U.S. Department of Agriculture proposed new rules Tuesday to limit access to food stamps for households with savings and other assets, a measure that officials said would cut benefits to about 3 million people.

In a telephone call with reporters, U.S. Secretary of Agriculture Sonny Perdue and Acting Deputy Under Secretary Brandon Lipps said the proposed new rules for the Supplemental Nutritional Assistance Program (SNAP) were aimed at ending automatic eligibility for those who were already receiving federal and state assistance. "This proposal will save money and preserve the integrity of the program," Perdue said. "SNAP should be a temporary safety net." washingtonpost.com

Delivery companies accused of cheating drivers of tips
DoorDash and other delivery services for restaurants and retailers incorporate tips into workers pay, effectively adding to its revenues while taking compensation away from drivers. Food delivery workers have no guaranteed minimum wage and do not have access to worker's compensation if injured, according to a recent New York Times report. vox.com

McD's CEO makes an hour what the average worker makes a year
McDonald's Corp. has been among the American companies that pay its workers the least. As some evidence of the ongoing pay problem at the fast-food chain, the U.S. Securities and Exchange Commission has released the compensation of McDonald's CEO Stephen Easterbrook. He was paid $15.9 million in 2018. That is 2,124 times the median employee salary of $7,473. It means that Easterbrook, who has been CEO since 2015, earns in an hour what it takes a median employee to make in a year, according to data from public company intelligence firm MyLogIQ. usatoday.com

GNC on Monday announced plans to close 700-900 stores
Most of the closures will be in malls, he also said, noting that at strip centers, where 61% of its U.S. footprint is found, stores "are relatively stable from a comparable sales perspective." More than a quarter (28%) are in malls, he said. retaildive.com

Three More Amazon Go Stores Coming - 2 in Chicago & 1 in Seattle

Kohl's Begins Holiday Hiring Early at 500 Stores - double last year's total

Mid Year & Q2 ORC Report Coming Tomorrow - 1 Number Has Grown Big Time


Quarterly Results
GNC Q2 domestic comp's down 4.6%, U.S. & Canada revenue down 8%


---

---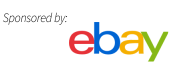 ---

Three pawn shop owners charged with reselling over $1M of stolen items on eBay
The owners of pawn shops in Manchester and Concord are accused of being the ringleaders of organized retail crime rings that prosecutors said reaped more than $1 million in profits by selling stolen items on eBay. "It is the most expansive retail organized crime enterprise I've ever seen," prosecutor Patrick Ives told Hillsborough County Superior Court Judge Amy Messer on Thursday. Ives said Kyle Perkins, 27, and his domestic partner, Shaira Clarissa, 34, both of Concord, used their pawnshops to solicit stolen merchandise and then sell items on eBay with an account created in their child's name. Read more
For further information on PROACT, email inquiries to PROACT@eBay.com.
---

Quarterly & Mid-Year D&D Daily Exclusive Reports Starting Tomorrow Through Next Week

● ORC Report - COMING TOMORROW
● Internet Jobs Report - COMING THURSDAY
● Robbery Report
● Retail Fatalities Report
● Senior LP/AP Jobs Report
Spotlight on siffron




NEW WHITEPAPER:

Top 3 Emerging Trends in Loss Prevention

As a savvy LP professional, you probably already have best practices in place. But did you know that there are other security solutions you can leverage?

To help you explore additional options, we want to share an informative whitepaper, "Three Essential Trends in Loss Prevention." This piece highlights advanced security measures that can reduce or eliminate the significant causes of shrink.

---


CISO Pressures: Why the Role Stinks and How to Fix It
Look around the boardroom. The average tenure of a CEO is 8.4 years. A CFO will spend approximately 6.2 years in the position, while a COO lasts 5.5 years. In stark contrast, a CISO will spend an average of 1.5 to 2 years before leaving behind the constant stress and urgency of the job.

There's a serious problem in the cybersecurity industry, and all too often, it's ignored because it's uncomfortable to address. Now is the time to acknowledge the issue and understand the true challenges and repercussions of the modern-day CISO role.

When CISOs come to work, there's a growing list of issues to face. Perhaps the most ominous is the constant cyberattacks threatening organizations of all sizes and spanning all industries

Add to these challenges the accelerated rate of evolving business technology. With most organizations laser focused on digital transformation efforts, the constantly shifting legal and regulatory environment consisting of legislation such as GDPR and the California Consumer Privacy Act, and the fact that everyone thinks they're an expert at the job, you have a recipe for a burned-out CISO with no finish line to the job's responsibilities in sight. darkreading.com

Cybercrime gang adds new tactics to credit card data-stealing campaign
FIN8 is Back - With a New Toolset
The FIN8 cybercrime group was first identified in January 2016, and typically targets point-of-sale (POS) systems with malware attacks designed to steal credit card information, which is then sold on for profit on dark web underground forums. The nature of the attacks means retailers and the hospitality sector are common targets.

FIN8 appeared to disappear for two years before re-emerging in June. The group seems to have started where it left off, continuing to evolve and adapt malicious tools to improve the success of its campaigns. Hundreds of organizations are thought to have fallen victim to FIN8 campaigns since the group first emerged.

The latest evolution of FIN8's attacks has been detailed by cybersecurity researchers at Gigamon. The security company has uncovered Badhatch -- a previously-unreported form of malware used as part of the financial hacking group's latest campaign.

Badhatch is deployed to stealthily explore victim networks, as well as distributing additional malware like PoSlurp, a credit card information-scraper which steals details of cards swiped through POS systems. zdnet.com

Identity management continues to challenge businesses
As 36% prioritize biometric MFA
Identity management poses at least one challenge to 92 percent of organizations, according to a survey from LastPass by LogMeIn, and 36 percent say implementing biometric multifactor authentication is a priority.

In a survey of 700 IT professionals at organizations ranging from 250 to 2,999 employees conducted by Vanson Bourne, 47 percent said balancing ease of use with security is the biggest challenge in identity and access management. Password problems take four hours of work each week to resolve, on average, with organizations receiving 96 password-related requests per month, and 82 percent say poor identity practices expose their business to risk.

"The Guide to Modern Identity" report also shows 80 percent of IT professionals believe SSO is not enough to secure businesses on its own, and 59 percent agree that strengthening user authentication with MFA is critical. biometricupate.com

DHS CISA - National Cyber Awareness System:
5G Wireless Network Risk Factors
The Cybersecurity and Infrastructure Security Agency (CISA) has released an infographic on 5G wireless network risk factors. Although 5G technology will bring capacity, reliability, and security improvements, it may also introduce supply chain, deployment, network security, and competition and choice vulnerabilities. These vulnerabilities may affect the security and resilience of 5G networks.

CISA encourages users and administrators to review the CISA 5G infographic to better understand the risks associated with 5G wireless networks. us-cert.gov

Europol Head Fears 5G Will Give Criminals an Edge
Here We Go Again - Techies Not Even Thinking Crime Impact
The evolution of 5G networks is causing concern for Catherine De Bolle, head of Europol, who argues that law enforcement will lose the ability to surveil criminals when 4G networks become obsolete. EU member states lack both regulations and technology to keep up, she says. The ability to monitor criminals "is one of the most important investigative tools that police officers and services have, so we need this in the future."

European law enforcement officials can currently monitor and listen to criminals using mobile 4G devices, but their tools cannot be used on the 5G network, De Bolle said in an interview with Reuters. In her opinion, European law enforcement agencies should have been involved in discussions with tech firms and policymakers earlier in the transition to 5G. Now, police agencies are researching ways to minimize damage when they lack the ability to do their jobs as usual. darkreading.com

iNSYNQ, cloud computing provider of virtual desktop environments - Infected With Ransomware July 16th

Warehouse tech glitches cause $25M disruption for Asos

6 secrets to CISO job longevity


---
How to Charge Your iPhone Faster
If you want to charge your iPhone faster, you can use your iPad charger. The iPad charger has a higher wattage output which will charge your phone faster.



The Loss Prevention Research Council's
Impact Conference Oct. 2-4 2017, A Six Episode Series
Filmed on location at the University of Florida
THE LPRC CONDUCTS RESEARCH TO DEVELOP CRIME AND LOSS CONTROL SOLUTIONS THAT IMPROVES THE PERFORMANCE OF ITS MEMBERS AND THE INDUSTRY

The IMPACT Conference helps retailers & solutions partners better employ research tools to assess the real-world impact their LP efforts have on sales, crime, and loss levels.

LPRC Research Update

Stuart Strome, PhD, Former Research Scientist, Loss Prevention Research Council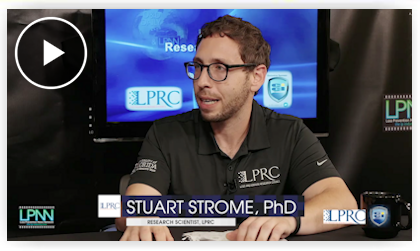 The Loss Prevention Research Council continues to work on ways to help retailers sell more while losing less using in-store and supply chain innovation efforts, interviewing offenders, shoppers and employees, while analyzing large data sets and conducting randomized controlled trials in active locations.

A major LPRC research focus is better understanding the psychology of how LP/AP efforts actually affect human behavior in stores and distribution centers. They look at how and where LP should place deterrent treatments to make the most positive impact with the least negative shopper and employee effects.
In this 22-minute episode, Dr. Stuart Strome formerly of the LPRC explains why the offender interviews they conduct are so crucial to their research, what data they collect when studying solutions, and how they help facilitate research collaboration among retailers.
See more of our 1st LPRC series here.
Watch our 2nd series here.
Take the time to learn.
As this is the LP/AP academic "Think Tank".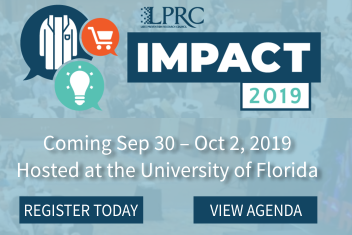 ---

Consumer Behavior Fuels Fraud And Retailers Need To Fight Back
E-Commerce buyers have developed a disconnect between their expectations and their responsibilities as consumers. As a result, they often engage in unsafe behavior online, enabling fraudsters to carry out phishing attacks and other forms of fraud.

On the one hand, consumers are acutely aware of the risk online fraud represents. However, misunderstandings about the realities of online fraud, plus a lack of adherence to security best practices, means buyers are still vulnerable.

We have a situation in which consumers feel entitled to a frictionless experience. Simultaneously, they're very aware of online fraud, but don't know how to protect themselves from it.

We're training customer expectations by reinforcing negative behaviors and fostering a culture in which consumers don't understand the impact of their actions. Simultaneously, customers expect to be entitled to a chargeback. This is a recipe for disaster...and merchants are the ones who end up paying the price.

Friendly fraud is directly tied to our problem with consumer entitlement. Buyers are trained to expect that a chargeback will always be an option to recover money. This gives them the impression that they have no real responsibility to merchants, banks or other consumers. It's a kind of feedback loop, which explains the rapid growth of friendly fraud in the last decade.

The longer we allow consumers to take a lax attitude towards phishing and other online threats, while simply expecting to recover their money at a whim, the worse the situation will get. That's why merchants need to take the lead. retailtouchpoints.com

Amazon Changing Rules For Third-Party Sellers Worldwide, Germany Drops Probe
Germany agreed to drop a seven-month investigation into Amazon's merchant terms and conditions after the marketplace said it would amend its Business Services Agreement. The company plans to make the changes worldwide. The new terms will take effect in August. This means Amazon will comply with Europe's liability toward business partners on its European platforms, giving merchants 30-day notice and an explanation before removing a seller from the platform. mediapost.com

Prime Day boosted store traffic for Amazon and rivals alike
Along with Prime Day's status as a massive online sales event, this year Amazon's self-proclaimed holiday also drove store visits to Amazon's Whole Foods as well as to physical stores of the company's competitors.

According to foot traffic analytics firm Placer.ai, visits to Whole Foods stores on Saturday, July 13, were 20.3% above the baseline for 2019 and up 26.8% on July 14, while the Monday of Prime Day had the fourth-most weekday visits of the year so far.

Meanwhile, in-store traffic at Walmart was up 25.7% above its baseline on Friday, July 12, up 37.5% on July 13, and up 26.1% on July 14. At Target, traffic was up Monday (3%), Tuesday (4.4%) and Wednesday (4.9%) of Prime Week as well. Finally, Best Buy's traffic spiked 6.5% over its baseline that Monday and 4.6% on Tuesday. retaildive.com

Prime Day drives retailers to significantly boost their Amazon advertising spending
Not only did Amazon.com Inc.'s two-day Prime Day sales event drive an Internet Retailer-estimated $7.16 billion in online sales for Amazon—a 71% jump compared with the previous year's event—it also led retailers that sell on the retail giant's online marketplace to significantly increase their spending on ads that appear on Amazon. And, based on data from multiple vendors that help facilitate those ad buys, that money was well spent. digitalcommerce360.com

Roundup: Chewy cuts losses in half as revenue jumps 45%

Wakefern to Debut Automated Fulfillment Center in New Jersey
---

---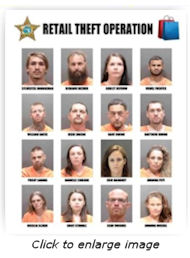 Sarasota County, FL: 16 people arrested for retail theft in Sarasota County, 3 charged with Child Neglect
After a five day operation, Sarasota County deputies arrested 16 people for retail theft. In 2013, deputies and local retail stores teamed up to reduce retail theft, with a focus in Sarasota, Venice and South Tamiami Trial. According to the release from SCSO, an arrest made with three people stuck out the most. mysuncoast.com

Nashville, TN: Two Best Buy stores targeted by Burglary Crew focused on Apple products
Best Buy stores in Brentwood and Murfreesboro were targets of burglars early Sunday morning, who stole electronics worth thousands of dollars. According to releases from police departments in Brentwood and Mufreesboro, a group of burglars broke into two stores, and stole thousands of dollars worth of Apple products. In Brentwood, five suspects were caught on security cameras driving up in a dark sedan, who broke in through the front door of the Best Buy, wearing masks and gloves. Once inside, the group went directly to a locked case that a large number of iPads were in. The burglars attempted to break into a case containing iPhones, but were unable to complete their task. Brentwood PD said upwards of 50 iPads (est. value of $15,000) were stolen from the store. In Mufreesboro, police investigators reportedly found similarities in the Brentwood burglary, but did not provide specifics, other than thousands of dollars worth of Apple products were stolen. wsmv.com

Daytona Beach, FL: Police continue to search for thieves who broke into a boutique, caught on video stealing up to $20,000 in clothing
The theft took place July 3 at Bossy Boutique on Aviation Center Parkway. According to Daytona Beach police, a vehicle drove up to the business around 3 a.m. and two men approached the store. One of them shattered a window and they entered the store, police said. Video shows them stealing clothes and other items from the store, according to police. clickorlando.com
Oklahoma City, OK: $14,000 in lotto tickets, food, and drink purchased by stolen credit card
Police are looking for people they say committed credit card fraud to purchase $14,000 in lottery tickets, food and drinks from an E-Z-Mart and other stores across Oklahoma City. The E-Z-Mart reported a man would come into the store several times a day with a credit card missing the magnetic strip.

They told police, employees would have to manually enter a card number since the magnetic strip was scratched off. The man reportedly pocket dialed the store June 6, an employee picked up and put the phone on speaker. They said the man was talking with someone and stated he used a certain card to get things from stores. During the accidental call, employees told police they heard him say he had used this "card" at OnQue, a store at the outlet mall, and other stores. okcfox.com
Galesburg, IL: $12k worth of iPhones taken from Walmart
According to a Galesburg Police report, authorities responded to Walmart at about 11:50 p.m. July 17 for the report. According to employees and surveillance video, two men were seen around a locked drawer in the electronics department. Then one of the two used a crowbar that was for sale at Walmart to break open the drawer and take out 11 iPhones worth an estimated $12,589. reviewatlas.com

Denver, NC: Man Wanted On 17 Warrants Arrested In Lowes $1,400 Shoplifting Case
Tyrell Culbreth and Steven Courtney, were arrested Saturday by Lincoln County Sheriff's Officers. They're both charged with felony larceny. On Saturday, deputies were dispatched to Lowes in Denver in reference a shoplifting. The suspects allegedly loaded a shopping cart with back pack leaf blowers and a generator valued at more than $1,400. They reportedly left the store through the lumber entrance without paying. When officers checked his real name they learned that he had 17 outstanding warrants out of Mecklenburg County including armed robbery, conspiracy, kidnapping and first degree burglary. whky.com


Shootings & Deaths
DeWitt Township, MI: State Trooper responding to Meijer's Retail Fraud call involved in Fatal Traffic Accident
A man who died in a three-vehicle crash involving a Michigan State Police trooper has been identified as David G. Engel, 26, of DeWitt. The crash happened about 8 p.m. Friday at the intersection of Business U.S. 127 and Cutler Road, state police said. The Trooper was responding to a retail fraud call at the Meijer store in DeWitt Township, when he collided with a semi truck. The semi then collided with a southbound vehicle driven by Engel. The trooper had minor injuries. The truck driver was not injured.
lansingstatejournal.com
Roanoke Rapids, NC: Pizza Delivery Driver shot and killed in apparent Armed Robbery
A pizza delivery driver was found fatally shot early Tuesday, the Halifax County Sheriff's Office said. Deputies said James Anthony Lee Jr., 21, was found dead with at least one gunshot wound in Roanoke Rapids around 1 a.m. Lee was delivering pizza and hadn't checked in with his employer, authorities said. Lee's employer found him dead and contacted the sheriff's office, authorities said.
wral.com
Tulsa, OK: Woman shot outside north Tulsa convenience store dies
Tulsa Police say a woman is dead after a shooting at a convenience store in north Tulsa. Around midnight, police were called after the woman was found with a gunshot wound at Nafie's Food Mart. The woman was taken to the hospital, where she died. She was identified as Soconda Boyd, 47. Police say several witnesses at the scene were not cooperative with the investigation.
fox23.com
Update: Los Angeles, CA: Utah man pleads Not Guilty in slayings of Deputy at Jack in the Box and Russian Snowboard champ
A Utah man accused of gunning down an off-duty Los Angeles County sheriff's deputy inside an Alhambra fast-food restaurant an hour after killing a man in downtown Los Angeles pleaded not guilty Monday to double murder, attempted murder and robbery charges. Los Angeles Superior Court Judge Kevin Stennis ordered Rhett McKenzie Nelson, 30, to remain jailed without bail. Nelson allegedly shot 50-year-old Deputy Joseph Gilbert Solano early in the evening of June 10 after killing Dmitry Alekseyevich Kolstov, an accomplished skateboarder and snowboarder from Russia. Sheriff Alex Villanueva has said there was no indication the shooter knew that Solano, who was off-duty and not in uniform, was a sheriff's deputy. He is also facing two counts of robbery of a 7-Eleven and a Shell station, both in Long Beach.
signaltribunenewspaper.com
Glendale, CA: Man Robbed, Shot in Front of Family Outside Laser Tag Center
A man shot outside a family Laser Tag Center in Glendale in what police are calling an attempted robbery is recovering Sunday, while the shooter is still on the loose. The shooting occurred just before closing time in the parking lot at The Zone Laser Tag Center on Saturday night. Police say witnesses told them men wearing masks tried to rob a man and his family. That man was shot in the struggle, and the robbers got away.
cbslocal.com
Vallejo, CA: Two of three suspects in 2016 Pawnshop murder plead not guilty
---
Robberies, Incidents & Thefts
Puyallup, WA: Burglar shot out doors of Macy's at South Hill Mall while trying to escape
Several storefronts at Puyallup's South Hill Mall were littered with gunfire early Tuesday morning after a burglar went on a crime spree. Puyallup Police first received calls of shots fired inside the mall around 6 a.m. Investigators believe a burglar gained entry inside the closed mall through the roof, then shot out multiple store fronts to steal clothes and other items. As officers raced to the scene, more calls came in that the burglar was now shooting his way out the front door of the Macy's store. An officer got there just in time and managed to arrest the 22-year-old suspect. komonews.com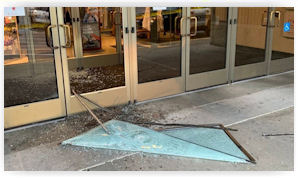 Wilson, NC: 6-year-old, 3 teens broke into Dunham's Sports, stole 10 handguns
A 6-year-old is among four people involved in a break-in at a Wilson gun store last week, where a number of handguns were stolen, police said. Police responded to an alarm at Dunham's Sports, at about 2:15 a.m. on July 16 and found two glass doors had been shattered and 10 handguns missing. Police identified four juveniles – a 16-year-old, two 14-year-olds and a 6-year-old – as suspects in the case. wral.com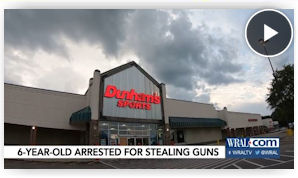 Delray Beach, FL: Gas Station Owner helps young boy escape alleged Kidnapper
Mia Musadaque has owned a Chevron station in Delray Beach for five years and says he has never experienced anything as shocking as the moment a 14-year-old boy ran into his store and announced he had been kidnapped. Musadaque wasted no time helping. He made sure the boy was safe and called police immediately. Palm Beach County Sheriff's deputies say Osvaldo Vicente lured the boy into his car by promising him cash in exchange for yard work. Vicente approached the boy near the Lake Worth Beach Public Library earlier this month. Deputies say Vicente sexually assaulted the boy while he drove from Lake Worth Beach to Delray Beach. Luckily, the boy was able to escape from the vehicle at a stoplight near Musadaque's gas station. cbs12.com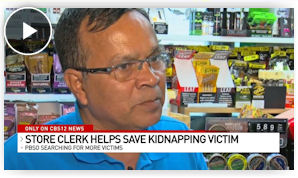 Hot Springs, AR: Shoplifter arrested for reportedly impersonating State Police Officer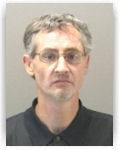 A man initially detained Saturday for suspected shoplifting of $30 of merchandise from Walmart was soon facing a felony charge after allegedly claiming to work for the Arkansas State Police. When Loss Prevention spoke to Rynders he allegedly told them he worked for the Arkansas State Police and showed them a laminated white piece of paper which he stated was issued to him by "the court system" and proved he worked for the ASP. He reportedly claimed to work for the state police but could not say what position he held. In searching him, Police located a small .22-caliber loaded handgun on his right hip and a pair of handcuffs attached to his belt. hotsr.com

Glen Burnie, MD: Police Find 7-Eleven Robbery Suspect's Phone At Crime Scene, Arrest Him When He Returns For It

---



Arson/Fire

Culver City, CA: Fire Destroys "99 Cents Only" Store; began behind the building and under investigation
Firefighters from Culver City and Los Angeles battled a blaze in a 99 Cents Only store early Monday morning, authorities said. It was reported about 2:15 a.m. Witnesses said that they heard an explosion that sounded like fireworks before seeing the store engulfed in flames. Firefighters took a defensive stance in the battle, training water on the fire from atop ladder trucks and the street outside. nbclosangeles.com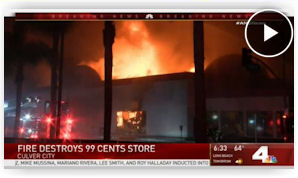 ---

Jim Hiscock promoted to Organizational Auditor for Price Chopper Supermarkets
Submit Your New Hires/Promotions
or New Position
See all the Industry Movement





Feature Your Job Here For 30 Days -
70% Aren't On the Boards
Post your job listing
---

Featured Job Spotlights


Regional Manager Loss Prevention,
Audit & Firearms Compliance
Office location could be in
AL, GA, IN, KY, NC, TN, VA & WV
The Regional Loss Prevention Manager is responsible for the control and reduction of shrinkage at the stores in their Territory...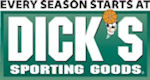 Manager of District Loss Prevention


Stockton, CA

You will be responsible for driving company objectives in profit and loss control, sales performance, customer satisfaction, and shrink results...

District Loss Prevention Manager
Sacramento or Hayward, CA
Proactive approach to preventing losses/injuries whether they are to our employees, third parties or customers valuables. They include cash in transit, auto losses or injuries...

District Loss Prevention Manager
Las Vegas, NV/Phoenix, AZ
Proactive approach to preventing losses/injuries whether they are to our employees, third parties or customers valuables. They include cash in transit, auto losses or injuries...

District Loss Prevention Manager
Baltimore, MD/Northern VA
Proactive approach to preventing losses/injuries whether they are to our employees, third parties or customers valuables. They include cash in transit, auto losses or injuries...

District Loss Prevention Manager
Rochester or Syracuse, NY
Proactive approach to preventing losses/injuries whether they are to our employees, third parties or customers valuables. They include cash in transit, auto losses or injuries...

Regional Asset Protection Manager
Metro DC/Northern VA
The Regional Asset Protection and Safety Manager will lead the Region in shrink reduction and profit maximization efforts...

Regional Asset Protection Manager
Ohio/Kentucky/Pittsburgh
The Regional Asset Protection and Safety Manager will lead the Region in shrink reduction and profit maximization efforts...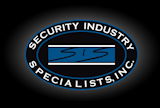 Security Industry Specialists, Inc. provides unique security solutions to some of the most successful names in business. Our clients include Fortune 500 companies, designer brands, international events, celebrities, and high-profile executives. You may not recognize our name, but that's part of the appeal. Our fantastic work is professional, private, and personal — for every client, every day.

We are currently looking for an experienced Loss Prevention Specialist - Undercover/Plain Clothes.

• Conduct undercover surveillance to detect and apprehend shoplifters
• Recover assets and/or make safe apprehensions
• Must be able to communicate with all levels of staff and management
• Get to create your schedule with your Supervisor

● Loss Prevention Specialist - Tukwila, WA
● Undercover/Plainclothes LP Specialist - San Jose, CA
● Loss Prevention Specialist - Miami, FL
● Loss Prevention Specialist - Minneapolis, MN
● Loss Prevention Specialist - Philadelphia, PA


Featured Jobs
---
JOB TITLE
COMPANY
CITY/STATE
DATE ADDED

Vice President
VP Risk Management

Simon Property Group

Indianapolis, IN

Feb. 25
VP, Guest Data Protection
Walt Disney Company
Seattle, WA
July 22
VP Loss Prevention

Williams-Sonoma Inc.

San Francisco, CA

April 4

Senior Director
Sr. Dir. Cyber Security Engineering & Operations
Staples
Framingham, MA
June 4
Sr. Dir. Internal Audit & Inventory Control
Tuesday Morning
Dallas, TX
July 12

Director
Dir. Security
Acuity Brands
Conyers, GA
July 10
Dir. Asset Protection

Dollar General

Goodlettsville, TN

March 18
Associate Dir. Security & LP
GOAT
Los Angeles, CA
June 18
Dir. Risk Management
Goodwill Columbus
Columbus, OH
June 5
Dir. Risk Management
Goodwill Easter Seals
St. Paul, MN
June 26
Dir. Environmental Health & Safety
Goodwill Greater NY & Northern NJ
New York/New Jersey
June 18
Dir. Workplace Security & Facilities
Harley-Davidson Motor Company
Milwaukee, WI
June 18
Dir. Fraud Operations
Macy's
Mason, OH
May 30
Dir. Internal Audit
Michaels
Irving, TX
July 12
Dir. Loss Prevention

Movado Group

Moonachie, NJ

Jan. 28
Dir. of Security Operations

Neiman Marcus Group

Irving, TX

April 2
Dir. Asset Protection
Retail Business Services
Salisbury, NC
May 13
Dir. LP Business Intelligence

Ross Stores

Dublin, CA

March 6
Dir. LP and Safety
Staples Canada
Richmond Hill, ON, CA
May 2
Dir. Internal Audit - IT

Tapestry

New York, NY

Jan. 29
AP Dir. Global Supply Chain & Logistics
Target
Minneapolis, MN
June 26
Dir. Inventory Accounting & Control
The RealReal
San Francisco, CA
May 30
Dir. Enterprise Security
US Cellular
Chicago, IL
June 13
Dir. Global Security and Safety

Visa

New York, NY

Feb. 25
Dir. Security, Risk Intelligence
Walmart
Bentonville, AR
July 11

Corporate/Senior Manager
Mgr.| Corporate Investigations - Retail Business Service

Ahold Delhaize USA

Salisbury, NC

June 17
Corp. Security Manager
Apple
Santa Clara Valley, CA
July 18
Sr. Manager, Global Store Operations
Under Armour
Baltimore, MD
June 17
Corporate Security Mgr.
VF Corporation
Denver, CO
June 18
Sr Mgr. LP & Security
XPO Logistics
Atlanta, GA
June 18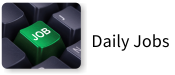 Click here
to see all LP/AP job postings from across the web, including single-unit, district and regional positions.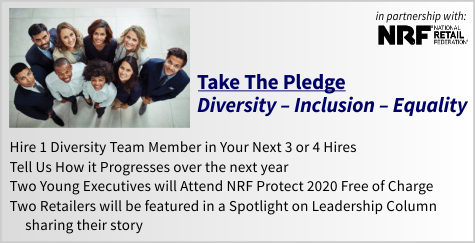 ---

Networking has always been a key to career development and finding that next job. However, if you're not careful it can also limit you, eliminate you and even work against you. If your network is comprised of executives doing exactly what you do, then you may have competition and may even find some working against you. You've got to broaden and expand your network outside your immediate group and establish relationships outside your company and your professional circle. Remembering that quantity is no substitute for quality and, as in any mutually beneficial relationship, what you bring to the table for them is as important as what they bring to the table for you.

Just a Thought,
Gus




(content subject to approval)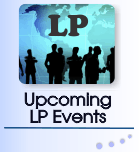 ---
Recruiting?
Get your job e-mailed to everyone... everyday
Post on our Featured Jobs Board!
Not getting the Daily?
Is it ending up in your spam folder?
Please make sure to add d-ddaily@downing-downing.com to your contact list, address book, trusted sender list, and/or company whitelist to ensure you receive our newsletter.
Want to know how? Read Here


36615 Vine Street, Suite 103
Willoughby, OH 44094
440.942.0671
copyright 2009-2019
all rights reserved globally