The D&D Daily Mobile Edition
July 24,

2015



The LP Industry's #1 News Source - Informing, Educating and Instilling a sense of community




Bob Whitaker was promoted to National Asset Protection Manager for hhgregg. Bob is taking on an exciting new challenge of running an Asset Protection department consisting of three Divisional AP Managers and multiple AP Coordinators. hhgregg operates 229 stores in twenty states. Bob was previously the Divisional Asset Protection Manager for the retailer and has been on their asset protection team since 2010. Before that he worked for such retailers as Limited Brands, Kohl's, Marshall's and Lazarus. Congratulations Bob!

News Brief
Sponsored by WG Security Products, Inc.
Gunman Kills 2 and Himself at Movie Theater in Lafayette, La. - The Carnage Continues in Retail Three people died and nine were wounded after a gunman opened fire in a movie theater here on Thursday night, officials said. The gunman was among the dead. The shooting took place shortly before 7:30 p.m. during a showing of the comedy "Trainwreck" at the Grand Theater in Lafayette, a 16-screen multiplex on one of the busiest thoroughfares in the city. nytimes.com

Active Shooter Training Exercises Increasing Nationwide - Well over 5 this weekend With the recent activity of 'Active Shooters' we've seen a significant increase in the number of training exercises being conducted nationwide. From schools, military bases, colleges, malls, shopping centers and even city buildings we're seeing an incredible increase. This weekend alone there's five we've seen in the news. It appears the entire law enforcement community is responding and on alert as regretfully we're seeing an increase in the actual number of events. No numbers have been produced yet as to what the increase looks like but in this writers opinion it looks like the number may double over last year. As a matter of fact this may be the most active year on record.

Regis AP Keeps Progressing Beyond AP
Darren Martel, an AP executive who has over 13 years of retail asset protection experience was recently promoted at Regis from a Regional Asset Protection Manager to a Regional Director of Operations position. A great move that shows how an AP executive can progress beyond and get involved in running the entire business. Regis Salons has been very progressive with their program to the extent that their most recent senior leader of Asset Protection, Ken Warfield is now a Senior Vice President Operations for their Premium Division. Congrats to Darren and the entire AP team as they progress beyond.

Tyco Security Products - victor Video Management System Eliminates Manual Case Management to Save Time The case management tool enables the holistic management of alarms, reporting and video-associated alarms and investigations from such systems as access control, intrusion, fire, intercom, elevator and HVAC systems. Using an intuitive interface, command center operators now can view, manage and replay alarms as needed and from any location. The tool's incident builder feature can gather all relevant information - videos and still images, report data and charts and user notes - into a template and export it as an incident report for internal use by management or external use by local law enforcement. Instead of the time-consuming process of creating a folder, manually writing a report, transcribing notes, exporting images and charts, burning a CD, etc., a report can be created with a few clicks. tycosecurityproducts.com

March Networks Adds New, Time-Saving Capabilities and Redesigned Interface to Industry-Best GURU Smartphone App March Networks®, a global provider of intelligent IP video solutions, is pleased to announce a new version of its industry-first GURU Smartphone Application. GURU 2.0 features a completely redesigned, workflow-based interface to help systems integrators and technicians find the information they need faster than ever. The app also includes new support capabilities, including new software video tutorials and a smart symptom filtering feature that speeds recorder troubleshooting. March Networks created GURU to help technicians save time and money in the field. prnewswire.com

U.S. Plans to Use Spy Law to Battle Corporate Espionage The U.S. government intends to increase its use of a law designed for catching terrorists and spies to fight what officials call a surge in corporate-espionage cases, the Federal Bureau of Investigation said Thursday.

Randall Coleman, the head of the FBI's counterintelligence division, said that much of the suspicious activity is performed by Chinese companies against U.S. firms and that the Chinese government plays "a significant role" in the attempted theft of trade secrets.

Mr. Coleman said the FBI has seen a 53% increase in its economic-espionage caseload in the past year. "It's actually shocking the lengths they will go to," he said, including trespassing at manufacturing sites, hiring employees who will bring secrets with them, and using computers to steal data.

The FBI said, said corporate spying has spread beyond the traditional areas of military weaponry or cutting-age technology to also include everyday products from garden-hose sprinklers to food coloring. It's not just major multinational companies that are being targeted, officials said-even small and midsize firms are being hit. wsj.com

Shoplifting in Russia is soaring as the economy crumbles - Up 44% from LY - 55% of all shoplifting in Moscow More than $15.4M-worth of goods were stolen from Russian stores last year, a 44% increase from the previous year, as real wages plunge. Expensive goods such as premium alcohol, sausage and fish delicacies, coffee, eggs, perfume and cosmetics were among the most shoplifted items, but cheaper items from checkouts are also susceptible to theft, according to Izvestia, the Russian newspaper, which cited data from the Federal Tax Service. The paper quoted experts saying that the official figures are "just the tip of the iceberg" as they only include cases of shoplifting that were reported to the police, and shops might choose not to admit the full scale of their losses. The actual level of theft could be as high as 2 trillion rubles ($34.5B U.S.). More than half, 55pc, of the shoplifting took place in Moscow. telegraph.co.uk

Destination Maternity California customers get $25 gift cards for cashiers asking for their phone numbers during transactions Court Approves U.S. District Judge George King on Monday bestowed conditional approval to the settlement with customers who claim the company's stores unlawfully requested their phone numbers when they paid with credit cards. law360.com

Under Armour's Game Plan: Faster Retail Expansion Kevin Plank, chairman and chief executive officer, told analysts the company planned to add 100 Brand House retail units to its store portfolio this year, building on its base of 73 at the end of 2014. It opened 18 Brand House locations in the second quarter. Three-quarters of those will be located in Asia, and 85 percent of those...will be doors where we will be deleveraging distributor partners that will be opening those up," he said, adding the greatest concentration of stores will be in China. Even as it expands Brand House - the non-outlet portion of its retail initiative - the firm will endeavor to make a stronger statement with its wholesale customers, including the shops-in-shop Armoury concept with Champs Stores. wwd.com

Woman Pistol-Whipped in Parking Lot, Sues Walmart in Tucson, AZ October 14, 2012 is the last day Maria Sklias of Tucson, Arizona ever shopped at Wal-Mart. Then 58 years old, the Tucson businesswoman parked her car in the Wal-Mart lot around 8 p.m., exited her car and starting walking towards the store's entrance. She never made it. Sklias was assaulted by an attacker who "repeatedly struck her in the head with a pistol while attempting to steal her purse," according to court filings. In June of 2015, 32 months after the incident, Maria Sklias filed a lawsuit in Pima County, Arizona Superior Court. According to her complaint, Sklias "suffered life-threatening injuries which have caused serious permanent impairment including speech impairment, cognitive impairment, nerve damage resulting in partial paralysis and other issues." She also is suffering from depression and has been forced to move in with her son George, "who has assumed a tremendous amount of care duties as a direct result of the attack on Ms. Sklias." Sklias is suing Wal-Mart Stores, their private security contractor Securitas Security Service USA, and Larsen-Baker/Tucson Place Partners, the owner and manager of the shopping mall where the attack took place. huffingtonpost.com

President Obama visits Kenya for International Business Summit - Same week Kenya's Westgate Mall re-opens

Push to Lift Minimum Wage Is Now Serious Business - Carves out major presence in presidential election

Long-Shot Bill Aims To Raise Fla. Minimum Wage To $15

Live in NYC at the NRF Big Show Monday night Jan 18th, 2016 - The biggest and best ever - Special Guest Speaker Announcement Monday Huge announcement coming Monday on a Guest Speaker that will impact every retailer with stores in NYC. Stay tuned for more industry leading news as The Daily delivers LP's New Years Signature Event. With a new venue - new format - and more headlining speakers and guest appearances. With LPNN shooting LIVE episodes all day long with LP & IT Security Leaders. This one promises to be the biggest & best ever. Get your team involved and lets do an 'LP Team LIVE Episode' or just recommend one of your Top performers for an LPNN Live episode. Get Your Team Photo with our Guest Speaker & Framed & published in the Daily - entered into the Pizza Party drawing. We're booking them now.

K-VA-T grocery stores picks up 29 Bi-Lo stores in Chattanooga, Tennessee and Northwest Georgia

Quarterly Same Store Sales Results
Starbucks Q3 comp's up 7% with net revenue up 17%
VF Corp Q2 direct to consumer up 7% with total revenue up 5%
Canada's Shoppers Drug Mart (Loblaw owned) Q2 pharmacy comp's up 3.9%, front-end up 3.7% with sales up 3.1%
Canada's Loblaw Q2 comp's not available with sales up 2%
Ruby Tuesday's Q2 comp's at co. owned down 1.7% with total revenue down 3.4%




Guest Speaker
Dr. Lucia Summers
October 5 - 7, 2015!

Over 200 LP professionals collaborating to learn today's innovative crime prevention research and prevention methods!

LPRC Members Click Here to register.

Not a Member of LPRC? Click Here for more info.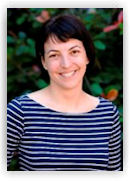 The LPRC is excited to announce this year's Guest Speaker at IMPACT 2015! Dr. Lucia Summers is an Assistant Professor in the School of Criminal Justice at Texas State University. Her research interests include the spatio-temporal patterns of crime, offender spatial decision making, and situational crime prevention. Lucia received her PhD in criminology from University College London in 2012. Come hear Dr Summers tie her new offender decision making research into retail loss reduction!
All the news - One place - One Source - One Time
The D&D Daily respects your time
& doesn't filter retail's reality

Report Your News!
(content subject to approval)



eBay News

Two men charged with stealing more than $75K in merchandise from Secaucus Bed Bath & Beyond
Both men are charged with theft in a quantity of over $75,000 and receiving stolen property, the criminal complaints states, adding that Ordonez is also charged with conspiring with a woman to commit theft.

The complaints do not provide details on the alleged scheme but probable cause for the charges is listed as "information from the Newark Postal Inspection Service, the Bed Bath & Beyond loss prevention officer and various records from eBay."

Read more here

For further information on PROACT, email inquiries to PROACT@eBay.com.
eBay Direct - Click Here - (notify - info - questions)



Where will payment hackers go post-EMV?
While omnichannel retailers may be preoccupied with preparing for Oct. 1, they may not be prepared for what experts say is the inevitable shift to online payment fraud. The good news is that, if a retailer is hit, it can be a sign of business success. The reality is that online fraud will jump, and retailers by and large aren't ready for that. That could mean a new season of breach stories and a different kind of nightmare. "Offline merchants are generally prepared because it's mandated by the credit card companies and they have a big liability shift coming," Tan says. "I don't think the online merchant is that prepared because human nature is to procrastinate. In other countries the year after the EMV mandate, online merchants saw two times the fraud. What doesn't go away with EMV is that cards are captured on phone orders or catalog orders, and then they get used online." EMV transactions will be palpably slower than credit card swipes are now, which might prompt people to use contactless payments. That means that the switch to EMV, and the resulting added risk of online fraud, have a good chance of boosting the adoption of mobile payments. Above all, retailers need to realize that there's no magic fraud protection in EMV, or in mobile payments, or machine learning for that matter. You're either secure or not. retaildive.com

Analytics and EMV protection limit rise in European card fraud to 6% in 2014 Card fraud losses across 19 countries in Europe rose an average of 6 percent in 2014, according to a new report from analytic software company FICO based on data from Euromonitor International. But the low overall rise masks large shifts in so-called "cross-border" fraud, where criminals use data on cards from one country to commit fraudulent transactions in another country. UK card fraud losses rose by £29 million in 2014, a 6 percent rise on the previous year. Most of this increase was due to cross-border fraud, with domestic losses remaining flat.

In the UK, FICO previously reported a 25% increase in cross-border fraud on debit cards in 2014, compared to 2013. 47% of the fraudulent transactions were taking place in the US - a pattern that seems related to the delay in US adoption of EMV technology. The first wave of the EMV liability shift takes place in October 2015 in the US.

Banks in the UK and most of Europe adopted EMV technology years ago, so it may appear that they have little to worry about from mag-stripe fraud," said Martin Warwick, FICO's fraud chief for Europe. "However, the trends suggest that any European plastic card can be targeted, as criminals try to 'fill their boots' before the US finally shuts the door on skimming fraud." retailfraud.com

Appeals Court Revives Neiman Marcus Data Breach Suit Neiman Marcus Group LLC is back in court over a 2013 cyberattack, as a U.S. appeals court reinstated on Monday a case that had been dismissed last year. The reversal highlights the complicated legal issues companies confront when customer data is breached, including questions concerning the degree to which customers can hold companies, and their executives, liable. The customers appealed, saying that they were not reimbursed for the time and money they spent dealing with the situation and that they face harm in the future if their personal information is used to open new credit accounts or in other forms of identity theft. wsj.com



What is the Real World Smart Store?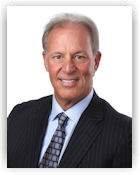 By Michael T. Grady
Executive Vice President
Vector Security
Retailers are listening to their customers and engaging them on their personal technology. Delivering products, services and experiences on the customers' terms. What's driving this convergence of digital and physical shopping? Evolving customer expectations, social media, research-driven purchases, instant gratification and personalized service are just a few of the factors. Savvy retailers are quickly integrating the online and in-store experiences. And those who don't? They risk becoming obsolete.

Many retailers are now equipped with devices that recognize shoppers who use their stores' mobile apps. Once triggered, the mobile app tells salespeople the customer's purchase history so that personalized recommendations can be made, much like what happens now in the online experience.

Read more here.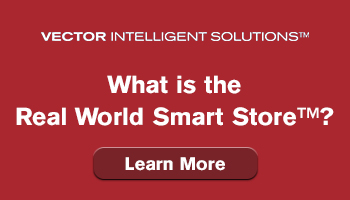 Vendor Spotlight


Your Trusted Partner for Comprehensive Security Solutions

Providing Security Solutions throughout the United States, Canada and Puerto Rico.
SECURITY RESOURCES is a leading national security firm providing security guard and investigative solutions with proven performance and quick response. Our extensive industry experience managing over 900 security officers through our own offices helped us to build a proprietary national security network from the ground up. For your national or local security needs, gain the Security Resources Advantage.

POWER to respond quickly to real-time events

FLEXIBILITY to expand and contract the guard force as realized in response to needs

CONSISTENCY across multiple locations through standardized communication and a proven process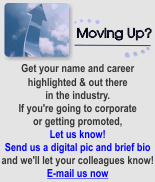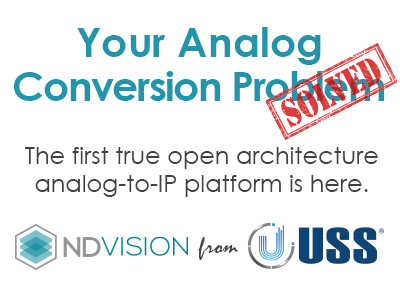 Over the past 20 years, USS has earned a reputation for its innovation and exceptional customer service, bringing to market some of the most innovative technologies LP professionals use today. USS' EAS tags and systems are highly regarded in the industry, and the company has a proven track record of deploying large-scale video and access control systems. In this LPNN interview, Doug McHose, President of USS, talks about the secret behind the company's remarkable growth. From their Tactical Tagging solution to their latest innovation - NDVision - learn how USS can help LP teams do more with less.

---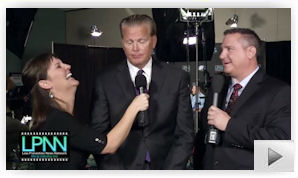 Ed Wolfe, VP Business Development for WG Security, joins Joe and Amber in this LPNN Quick Take. Ed talks about the most surprising findings from the latest National Retail Security Survey, provides an update on WG's Ninja Tag, and tells us which actor he would want to play himself in a movie.
Solution Providers, have a video or commercial you want to publish? Contact us.


Canadian Push
Sponsored by Vector Security
Toronto McDonald's shooting deaths of two men by security guard: Security firms want more info A private security guard will not face charges after fatally shooting two men at a Danforth Avenue McDonald's in February. But Ontario security companies say the incident could teach them how to prevent similar tragedies - if they knew more about what happened.

Toronto Police Services rebuffed calls this week to release further details about the Feb. 28 shooting or the legal reasons for the decision not to lay charges, which they announced on Wednesday. Crown attorneys concluded there was no reasonable prospect of conviction in the case, police said.

The shooting was very unusual, but within the world of private armed guards doing tasks like cash transfers, it is a reminder of daily conundrums. In the booming field of private security, armed guards are still a tiny minority, and their training and protocols are unlike those of police or unarmed private security guards.

Shortly after the shooting, police said that Donny Ouimette, 25, and Ryan Hind, 39, died after getting into a "significant physical altercation" with the armed guard, who was apparently in the restaurant to buy food and had the gun he was licensed to carry for work. Det.-Sgt. Terry Browne said 15 to 20 people were inside when "multiple shots" were fired before 3 a.m.

The guard was an employee of Intercon Security, which is owned by GardaWorld. Police have not said what task he was doing that night or for whom.

On Thursday, Police Chief Mark Saunders said a coroner's inquest might be the right "forum" to air evidence in the case. Ontario's Chief Coroner's office said on Friday it is considering holding an inquest.

The lessons from that night could affect companies' policies on employee breaks or training on use of force. What most people do not understand, security experts said, is that private armed guards see self-defence differently than an average, unarmed person, and differently than police, who are not tasked with protecting valuables.

Private armed guards receive 40 hours of firearm training. They are told not to interact with the public, and to shoot when they perceive a real threat, Mr. Kleiman said. That can include someone touching their guns intentionally, because losing a gun is a "threat of the highest level" that would put them at the mercy of assailants, he said, adding that this may have happened in the McDonald's.

As I understood, what happened is those guys stood behind the guard in line and touched his gun, maybe as a joke," he said. "Whether or not there was a threat or whether the guard only thought there was a threat is a very fine line there."

ValGuard employees are encouraged to pack meals and remain in their armored trucks, he said. If they need to step outside, disarming and re-arming is considered more dangerous than keeping the gun because of the risk of accidental discharge, he said.

Canadian courts see private guards as regular citizens when it comes to self-defence, although they are armed, said George Rigakos, a policing expert at Carleton University. Very little research has been done on guards' use of force, but it is much more common for them to be victims, Dr. Rigakos said. He said the companies and their insurers study lethal incidents carefully. theglobeandmail.com

Bebe CEO apologizes to Calgary woman after store refused to hand over dress Belinda Morrison went into Bebe Sunday to buy a dress for her birthday party, but left empty handed and without $168 after the debit system crashed, and employees told her she hadn't paid- even after she returned with a bank statement. When contacted Tuesday, Morrison said she was in much better spirits. "They're sending me the dress, refunding my money and giving me a gift certificate," said Morrison, who will now have the dress for her birthday. Morrison said she was also pleased to have been called directly by Wiggett, who offered her a personal apology. "I gave her my personal number and told her if she ever had a bad experience again to call me directly, but I guaranteed we're doing everything to make sure it doesn't," said Wiggett. The Bebe boss told Metro he had the opportunity to speak to both the regional and district managers of the Chinook Centre store, and said they had a "long discussion" about the incident and "what my expectations are going forward." "I take our customer relationships very much to heart," he said. "If it's something important enough for the CEO to get involved, then I will." metronews.ca

Government announces $142M to beef up Canadian cybersecurity The federal government is injecting an additional $142 million into its cybersecurity budget, in an effort to prevent future cyberattacks against government and private sector targets in Canada. The money will go toward battling all manner of online threats against government and private websites, including database breaches, website hacks and online fraud. Some of the additional money will help fund a group of RCMP cybersecurity experts who will be dedicated to investigating online threats. ctvnews.ca

Canadian retailers Danier Leather and Le Château having a rough year at the mall Canada's mid-size retailers are struggling. Now analysts are concerned the two stores that have been fixtures in the Canadian marketplace for decades. Danier Leather, with 86 stores across Canada, has hired Consensus Advisory Services, a boutique investment banking and financial advisory firm, to help it explore strategic alternatives after posting yet another steep decline in sales in the last quarter. Le Château, meanwhile, has repeatedly gone to founder, director and majority shareholder Herschel Segal's firm for loans, most recently in June, when it secured $15-million. The retailer ended the year with 219 locations in Canada and one in the U.S. thestar.com

Loblaw to close 52 unprofitable stores over next 12 months reducing sales about $300 million annually


Retail Fast Facts: June 2015

Highlights:

● Total monthly retail sales changed by 1.7 per cent over the comparable month last year.
● Total sales excluding food, automotive and gasoline changed by 5.0 per cent over the comparable month last year. Read more retailcouncil.org




Sep. 16th - The International Centre
Keynote Session:
Workplace Violence Red Flags, Prediction and Prevention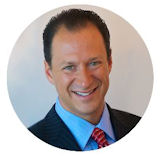 Every school shooting, workplace shooting and even the Navy Yard shooting could have been prevented if we crowdsourced our security. The fact is that when someone's about to "go postal," that person tells the world in many obvious ways. Organizations that do nothing and believe that it can't happen to them are next in line when it comes to being unprepared.

In this session, Robert Siciliano, Security Analyst, Author and Media Personality, will talk about the red flags that at-risk customers and employees exhibit and know how to best educate and inform front-line employees, managers and supervisors. When you recognize what methods to use, you will create an observant and security-conscious company culture.
Pair charged in Halifax mall plot to go to trial as preliminary hearing wraps Two young people accused of plotting to shoot shoppers at a Halifax mall have been committed to stand trial on several charges, including conspiracy to commit murder. A preliminary hearing, which lasted a total of three days, wrapped up Thursday for 23-year-old Lindsay Kantha Souvannarath of Geneva, Ill., and 21-year-old Randall Steven Shepherd of Halifax. A routine publication ban prohibits reporting what was heard during the hearing to ensure the accused receive a fair trial. They have also been charged with conspiracy to commit arson, illegal possession of dangerous weapons and making a threat through social media. The Crown alleges the two accused, along with a 19-year-old man found dead in his Halifax home, had planned to attack the Halifax Shopping Centre on Valentine's Day. None of the allegations have been proven in court. ctvnews.ca

Langley RCMP investigate suspicious explosion, 2 businesses damaged Langley RCMP are investigating after an explosion damaged two businesses in the 5700-block of 203a Street on Friday night. The explosion happened at about 11:30 p.m. The front of a business called All Day Vapes sustained the bulk of the damage, but several windows were also shattered at a vehicle leasing business on floor above the vape, or e-cigarette shop. cbc.ca

Woman sought after Family Drug Mart robbed in Dartmouth, NS



e-commerce

Sponsored by The Zellman Group
How Mobile Payments Shift The Security And Fraud Paradigm When payments executives talk the current state of the payments ecosystem, there's always one topic that can't be avoided: security and fraud.

Mobile payment fraud. Mobile deposit fraud. Online fraud. Card fraud. Check fraud. No matter what form of payments we're talking, there's always going to be that big awkward elephant in the room that no one really wants to talk about but every executive and business owner fears.

But interestingly enough - despite the fact that fraud dollars are rising online - fraud rates are not. That means that those sophisticated online payment authentication tools are keeping that data safer and helping fraud rates dip. Online fraud dollars, of course, are growing because the number of online and mobile transactions are growing - but fraud rate has not kept up.

What the discussions about security and fraud come down to - at least when it comes to mobile payments - are how the security innovations (tokenization, TouchID and real-time behavioral and transactional analytics) will play a role in keeping online and mobile eCommerce transaction fraud rates low. And the major mobile pay players will likely be leading that discussion.

Whether you're talking online or offline payment fraud, there's always a delicate balance between determining how much security is needed to protect the consumers. That balance comes with ensuring innovations are in fact creating what consumers really want: frictionless, secure payment experiences. And, as the payments history has shown, that's not always an easy balance to achieve. Nor are those goals always mutually exclusive. pymnts.com

Thousands of apps secretly run ads that consumers never see - Ad Fraud Cost Billions More than 5,000 apps display unseen ads on Apple and Android devices, a new report finds. There may be much more advertising in apps than it seems. Thousands of mobile applications are secretly running ads that can't be seen by users, defrauding marketers and slowing down smartphones, according to a new report by Forensiq, a firm that tracks fraud in online advertising. Over the course of the 10-day study, 1% of all devices observed in the U.S. ran at least one app committing this kind of fraud. internetretailer.com

Study: It's a mobile, mobile, mobile retailing world Retailers without a mobile app strategy will soon find themselves way back in the pack as a new report reveals that mobile apps generate almost 50 percent of mobile transactions for some of the biggest ecommerce players. mobilepaymentstoday.com

Amazon swings to rare profit in Q2 - Sales up 20% = $23.18B

eBay Fraud-Detection Triggers Password Reset

As EMV becomes more popular, fraudsters look for new ways to steal money - MasterCard

"Fraud is not a person - it is a dynamic grouping of statistics that deviate from the norm."
Stuart B. Levine, CFI, CFCI
CEO, The Zellman Group & Zelligent

ORC News
Sponsored by NEDAP
Twin Cities ORC Association, in partnership with the Minnesota Retailers Association & St. Paul Police Department Professional Development Institute holding its inaugural annual conference & training Aug. 3-4 at the Crowne Plaza Minneapolis West Formed last year, the Retail Crime Association is a nonprofit coalition of law enforcement, prosecutors and high-level corporate fraud and loss prevention investigators. Together, the members work to ensure best practices in enforcement and the building of cases for organized retail crime. While the local organization is based in the Twin Cities, Anderson said it is regional and represents Minnesota, North Dakota, South Dakota, Iowa and Wisconsin. There are roughly 30 similar organizations in the United States, he said.

The Twin Cities-based association has three basic functions, Anderson said. First, it operates a website for its members that offers reporting, resources and analytics to enhance the identification of offenders and targeting of criminal enterprises. "It allows us to share that crime information in real time and find the links," Anderson said. Second, the association facilitates quarterly information and intelligence meetings. Members will discuss trends they are seeing and assist with identifying suspects. The association's third function is to hold an annual conference, with this year's being the first. The two-day gathering offers information, breakout sessions and speakers for a variety of topics to help coalition members train and network. For more information about the Twin Cities Organized Retail Crime Association, visit tcorca.org. forestlaketimes.com

Four East Coast Men Arrested at Best Buy in San Carlos, CA; $125,000 in merchandise recovered Several suspects were arrested Wednesday for allegedly trying to use fraudulent credit cards at a San Carlos Best Buy, according to the San Mateo County Sheriff's Office. The men were found with 131 new iPhone 6s, hundreds of fraudulent gift cards and credit cards along with equipment to make fake cards. The estimated value of the items stolen was $125,000. patch.com

Women rob Soltis Sunglasses at gunpoint inside the La Encantada Mall, Tucson, AZ; $12,000 in merchandise stolen Pima County Sheriff's Department is investigating the theft of $12,000 in sunglasses at gunpoint on Wednesday, July 22, at Solstice Sunglasses in La Encantada Mall. The store staff was under the impression that the women were going to buy some sunglasses. When they approached the counter, one of the women took out a handgun and told the clerk to "get back". The armed woman went behind the counter and took $12,000 worth of sunglasses into a pink and white bag. The two suspects left the store and fled. tucsonsun.com
"Won't Be Caught" Thief Has Been Caught Often The woman who wore a t-shirt with the words "Won't Be Caught" as she pilfered nearly $1500 worth of merchandise from a Florida beauty supply store is a notorious member of an organized retail theft operation who, it turns out, has been caught dozens of times, records show. In March, Toccara Marlesha Huff, 33, and an accomplice were recorded by store surveillance cameras as they swiped $1478 in cologne and perfume from a Tampa business, police allege. Police apprehended Huff in late-May and charged her with two felony counts in connection with the beauty store heist. Huff was released on $4000 bond, but when she failed to show for subsequent court hearings, an arrest warrant was issued for her. The fugitive--who is on probation--is a convicted felon whose rap sheet includes dozens of arrests over the past 15 years. Huff, seen in the below mug shot array, was released from state prison last November after serving 10 months for felony theft. thesmokinggun.com

Nordstrom's Shoplifter hits twice in Coral Gables, FL, fled store then discarded the merchandise Coral Gables Police are looking for a man wanted on a string of theft charges. Investigators said he hit the Nordstrom at the Village of Merrick Park Shops, not once but twice. Police said he is seen on surveillance video July 15, walking around the store, stuffing merchandise worth an estimated $940 into a shopping bag. Police said Nordstrom store security spotted the thief and went after him down the road toward the Metrorail. Police said the suspect then abandoned the stolen items, and his shoes. nbcmiami.com
TJ Maxx shoplifters hit Police cruisers in Attleboro, MA Two police cruisers were damaged after alleged shoplifters crashed into them with their car while trying to flee from the South Attleboro Square parking lot. Police were called to the TJ Maxx store for shoplifters who fled the store with "booster bags" containing almost $600 worth of merchandise. The driver refused to get out of her car or shut it off when officers arrived and tried to block her from leaving. She drove off, allegedly striking the front bumper and light assembly of one officer's cruiser and nearly hitting an officer. She spun out of control in the parking lot before she hit another Police cruiser and coming to a stop, according to police. The suspect said during her arraignment she was hit by the police cruisers. thesunchronicle.com

Bradley, IL Police arrest suspected baby formula thief A man wanted in the alleged recent thefts of baby formula was apprehended earlier this week by Bradley police. Weslyn Jackson Jr., 35, also was wanted on five Kankakee County warrants, three for felony retail theft and two misdemeanor domestic battery. Police also arrested him for the alleged theft of more than $1,100 of baby formula from Target on two days in June. Target has signed complaints for seven retail thefts Jackson is believed to have committed. Jackson has told authorities he uses heroin. daily-journal.com

Two Knoxville, TN women busted with $1,300 in stolen merchandise from Walmart

Duo Sought in Crime Spree at South Jersey Walmart; $400 in merchandise stolen
Do you have an ORC case to share?
Share your ORC news and help the industry grow

Retail Crime News

Sponsored by Security Resources
Milwaukee, WI Store Owner protects his store w/ Semi-Auto Rifle; shots fired during Smash and Grab Surveillance video of a Milwaukee man defending his store against brazen burglars who smashed into his business. It happened earlier this month at Bouchard's. The owner of the store found out Wednesday he won't be charged in the shooting. The attorney for Bouchard's owner said his client had every right to defend himself after three men with guns broke into his store. He said the video clearly illustrates how the men rammed the back of a stolen minivan into concrete posts blocking the entrance. Then, the men jumped out and tried to squeeze through the opening of the gate. One of the men was shot multiple times. Is charged in the break-in. He was taken by his friends in a getaway car to a nearby hospital, where he has refused to cooperate with police. wisn.com
Officer-involved shooting at Plymouth, MN Arby's leaves one man dead A man was shot and killed by a Plymouth police officer inside a local Arby's restaurant Thursday night, authorities said. Minnesota Bureau of Criminal Apprehension says an officer entered the restaurant and approached the individual causing the disturbance. The officer scuffled with the man and tried to bring him under control. Authorities say at some point the officer shot the man, killing him. The BCA did not immediately say whether the man was armed. startribune.com
NY State Police Thwart Check Scam Ring
According to NYSP, a two week investigation revealed that two suspects were involved in a scam where they compromised a New York City firm's bank checking account by opening up a bogus bank account at a local bank having branches in Newburgh and New Windsor, NY. Police say fraudulent withdrawals totaling over $15,000.00 were made from banks in the Towns of Newburgh and New Windsor. On July 20, 2015, the two men attempted to withdraw $9,000.00 at a local bank in Newburgh when they were apprehended and taken into custody by members of the New York State Police at Montgomery. hudsonvalleynewsnetwork.com

Dismantled gang in Indianapolis, IN may have targeted local drug stores Recently police arrested 35 suspects, and according to investigators, 20 of those arrested were members of the "Block Burners" gang. Investigators took drugs, guns, and $53,000 in cash. Federal investigators are looking to identify the gangs' suppliers and bring them to justice. Agents believe one way the gang may have received some of the drugs is by breaking into drug stories or robberies. wishtv.com

Employee Accused Of Stealing $28,000 Worth Of Furniture in Laurel Co, KY A Laurel County furniture store employee is facing charges after being accused of stealing more than $28,000 worth of furniture. 19-year-old Joshua Collins was arrested on a bench warrant charging him with theft by unlawful taking. Allegedly, Collins was an employee of a furniture company and he unlawfully took more than $28,000 worth of furniture between June 16, 2015 through July 11, 2015. lex18.com

12-year-old charged with Arson at a Family Dollar in Kankakee County, IL Authorities say a 12-year-old Kankakee boy is charged with arson in a fire at a Family Dollar store earlier this month. The boy was charged after investigators saw surveillance video showing him use a lighter to set fire to paper products inside the store. The blaze caused more than $250,000 in damages at the now boarded-up store on July 11. Fire officials say much of the store's inventory burned but the building itself is structurally sound. Judge Mike Kick declined to release the boy to his family. He was sent to River Valley Juvenile Detention Center. lincolncourier.com

Virginia woman sentenced to prison after 35th felony conviction A Virginia woman with a record of convictions for issuing bad checks was sentenced July 17 in Loudoun Co. Circuit Court to four years in prison. Tauzin tried to cash three checks totaling $3,725. During the past 12 years, Tauzin's criminal history consists of over 30 felony convictions to include: bad checks, credit card theft, identity theft, obtaining money by false pretense, forgery and uttering. loudontimes.com

Four people arrested in Spokane Valley, WA theft ring The Spokane Valley Sheriff's Office's Investigative Unit, in conjunction with SWAT Team and patrol deputies, served a search warrant at a residence that yielded several items of stolen property, they said Thursday. According to deputies, on Wednesday they arrested four people, identified 32 victims, and recovered several items of stolen property along with evidence of identity theft and fraud. krem.com

Dallas Cowboy's Joseph Randle gets deal in Frisco shoplifting case Cowboys running back Joseph Randle could soon be free of legal trouble related to his shoplifting arrest in Frisco last fall. Randle was arrested in October at Stonebriar Mall after police said he tried to take a bottle of cologne and a pack of underwear from Dillard's. A security officer stopped him at the mall. This week, Randle received deferred adjudication, which means if the football player stays out of trouble for the next 180 days, the Class C misdemeanor theft charge will be dismissed. dallasnews.com

Disneyland Paris ticket scam suspects arrested
The men were arrested on Monday at the entrance to Europe's most visited amusement park, located east of Paris, amid a police investigation into a scam thought to have cost Disney some $655,000 in lost revenue. menafn.com

Five College Hill (Cincinnati) OH businesses damaged in overnight smash-and-grab

Flagler Co, FL investigating Credit Card Fraud at Target

150 New Era counterfeit hats seized at AA Mart in Nashville, TN

Ross store in Tracy, CA cleared after Bomb threat

U.S. Navy Recruiter Suffers Negligent Handgun Discharge In Georgia; shoots himself in the leg

Kay Jewelers in the White Plains Mall, White Plains, NY was the victim of a Grab and Run, merchandise valued at $8,399

Kay Jewelers in the Green Acres Mall, Valley Stream, NY was the victim of a Distraction Theft, 9 rings were stolen, valued at $14,741

Belden's Jewelers in the Towne West Mall, Wichita, KS was the victim of a Grab and Run, a gold chain valued at $3,149


Robberies and Burglaries
● Arby's - Plymouth, MN - Officer involved Shooting
● BP - Boca Raton, FL - Armed Robbery
● Circle K - Brandon, FL - Armed Robbery
● Cricket Wireless - Wichita, KS - Robbery
● Crossroads Motorsports - London, KY - Burglary
● CVS - Zionsville, IN - Robbery
● Dollar General - Dayton, OH - Robbery
● Dunkin Donuts - Brockton, MA - Robbery
● Family Dollar - Merrillville, IN - Armed Robbery
● Family Dollar - Dayton, OH - Armed Robbery
● Grumpy's - Yakima, WA - Burglary
● Home Depot - Topeka, KS - Robbery
● Kong's - Lincoln, NE - Armed Robbery
● Lalo's - Corpus Christi, TX - Armed Robbery
● Once Again - Port Salerno, FL - Armed Robbery
● O'Reilly's Auto - Corinth, MS - Grand Larceny
● Rite Aid - Manchester, ME - Robbery
● Royal Farms - Salisbury, MD - Armed Robbery
● Soltis Sunglasses - Tucson, AZ - Armed Robbery
● Sunoco - West Springfield, MA - Robbery
● Texaco - Madison, AL - Armed Robbery
● 7-Eleven - Salisbury, MD - Armed Robbery
● 7-Eleven - Dover, DE - Armed Robbery


Featured Job Listings
Sponsored by NuTech National
Feature Your Job Here For 30 Days -
70% Aren't On the Boards
Dir of AP, Global Ecommerce
Ralph Lauren
Greensboro, NC
Ralph Lauren
Dir AP
Saks Fifth Ave

New York, NY
Saks Fifth Ave


VP of Security
Comcast
Philadelphia, PA
Comcast
Senior Dir Safety/Food Safety/Hazmat
Sears
Hoffman Estates, IL
Sears Holdings Corp
Territory LP Dir.
Burlington Stores
Los Angeles, CA
Burlington Stores
Dir. of Security/LP
Estee Lauder
Los Angeles, CA
Estee Lauder
Director of LP
A'gaci
San Antonio, TX
A'gaci
Director of LP
Lane Bryant
Columbus, OH
LinkedIn
Director of LP
PacSun
Anaheim, CA
PacSun
VP Supply Chain, LP & Safety
Ross Stores
Ft. Mill, SC
Ross Stores
Dir, Pharmacy LP
Rite Aid
Camp Hill, PA
Rite Aid
LP Corporate Sr Mgr
JC Penney
Dallas, TX
JC Penney
Corporate LP Mgr
St. John Knits
Irvine, CA
St. John Knits
Mgr, Corp Security & LP
Canadian Tire
Oakville, ON
Canadian Tire
Regional LP Mgr
Victoria's Secret
Los Angeles, CA
L Brands
Market ORC Investigator
Victoria's Secret
San Francisco, CA
L Brands
District LP Mgr
Dick's Sporting Goods
Phoenix, AZ
Dick's Sporting Goods
LP Mgr
Dick's Sporting Goods
Wheaton, MD
Dick's Sporting Goods
Regional LP Mgr
Family Dollar
Philadelphia, PA
Family Dollar
Implementation Expert/Project Mgr
LP Software
Worth, IL
LP Software
Sales Representative
NuTech National
Maitland, FL
NuTech National

Limited Time Only - Post Your Multi-Unit LP jobs for FREE - Learn More Here

Daily Job Alerts


Appearing One Day Only
View our Internet Jobs Archives here
LP Manager
Belk
Knoxville, TN
Belk
Dept Mgr LP & Safety
Lowe's
Kissimmee, FL
Lowe's
Dept Mgr LP & Safety
Lowe's
Manahawkin, NJ
Lowe's
Dept Mgr LP & Safety
Lowe's
Columbia, MO
Lowe's
Dept Mgr LP & Safety
Lowe's
Enterprise, AL
Lowe's
Dept Mgr LP & Safety
Lowe's
Baton Rouge, LA
Lowe's
Dept Mgr LP & Safety
Lowe's
Frankfort, KY
Lowe's
District LP Mgr
Office Depot
Seattle, WA
Office Depot
Risk Control Mgr
Tom Thumb
Roanoke, TX
Safeway
AP Manager in Training
Walmart
East Peoria, IL
Wal-Mart
AP Manager in Training
Walmart
Peoria, IL
Wal-Mart
AP Manager in Training
Walmart
Morgan City, LA
Wal-Mart
AP Manager in Training
Walmart
Springfield, PA
Wal-Mart
AP Manager
Sam's Club
Baltimore Rosedale, MD
Wal-Mart
LP Manager Hrly
Sears
Toledo, OH
Sears Holdings Corp
LP Manager Hrly
Kmart
Pineville, NC
Sears Holdings Corp
D/C LP Specialist
TJ Maxx
North Carolina
TJX Companies
AP Team Leader
Target
McDonough, GA
Target
AP Team Leader
Target
Flowery Branch, GA
Target
Area AP Mgr
Stein Mart
Richmond, VA
Stein Mart
Regional AP Mgr
Dollar Tree
Birmingham, AL
Dollar Tree
Project Mgr LP Ops
Ross Stores
Dublin, CA
Ross Stores



Home of the Industry's Original
On the Move

Bob Whitaker was promoted to National Asset Protection Manager for hhgregg.

Post Your New Job or Promotion!
See all the Industry Movement


Your Career
Sponsor this section of the Daily
5 Super Powers the Best Leaders Have that You Can Learn Everyone has their own ideas on what traits great leaders have. Qualities like loyalty, honesty, empathy are almost always mentioned. But truly inspiring leadership goes beyond personality traits, and focuses on the person's super abilities. Here are five of them you need to be a super leader. Look around corners

Leadership in One Word: Faith
There is one must have leadership quality that seems to get overlooked: faith. Not in the religious sense, but in that leaders have to earn and keep the trust of others. People want to follow successful leaders; to do so requires faith. To earn faith, requires action. Start small

10 Important Things to Change if You Want to be a Great Leader Are you a true leader or a happy follower? There are some people who want to make a difference, change the world, but oftentimes they get stuck with bad habits that hinder their success. Here are the ten most important warning signs to watch out for so you don't fall into this trap. Visualizing success

5 Ways that Leadership is like Acting
If you are a leader, you are also a performer. Think about it: people are watching what you do, they feed off of your moods and actions and verbal cues. This means that you need to be an actor to carry out your message effectively. Here are some tips to be a star. Carry the crowd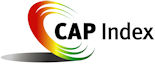 Tip of the Day
Sponsored by Vector Security
There always seems to be one

No matter what company, what industry, what group you're in, there always seems to be one person that just down right doesn't like you. For whatever reason, whatever cause or agenda, there's always one in the group. Whether it's an industry group or a company, there's always one person that no matter what you do, they are just dead set against it. Now, many may disagree with me or just be in denial, but the fact is you can't travel your journey without running into it. The mere fact that you're successful in some of your efforts means there will be someone impacted by it, and with human nature dictating that people talk means others will hear about it, talk about it, and ultimately add fuel to the fire. Even if it's only to those best friends, the circle of trust grows rapidly and might as well be broadcast in a stadium. It's what we talk about, it's what we focus on, and it's what represents our biggest weak spot. The best response is no response. The best reaction is no reaction. And while rising above it may be the most difficult thing to do, and may indeed even leave others questioning you, it's still, in my opinion, the best response. Certainly everyone has the right to defend themselves, but at the end of the day to those who believe no response is necessary and to those who don't, no response is good enough.

How do you turn that person around? How do you change that person's opinion? Well it takes a lot of effort and time, and obviously you need to face it and make every attempt possible to resolve your issues and find common ground. Most importantly you need face yourself and look for the reason or action that may have ignited the issue and be mature enough to go talk about it with the individual, if possible and put it on the table. Now often times we can't be that direct and certainly some people just won't do it, but at least you'll have the piece of mind that you tried and after that just make sure you don't add more fuel to the fire. At the end of the day we all have to work together and we all have to be focused on delivering the best service or product we have and sometimes that one person who seems to be the one that stands in your way is in essence your best motivator, the one who lights the fire in your belly and makes you go that extra mile just to prove they're wrong.

Just a Thought,
Gus





Upcoming Events
---
Recruiting?
Get your job e-mailed to everyone... everyday
Post on our Featured Jobs Board!
Reach your target audience in 2015 every day!
Request our 2015 Media Kit
update account / change e-mail
unsubscribe FEEDBACK
www.downing-downing.com

Advertise With The D&D Daily




36615 Vine Street, Suite 103
Willoughby, OH 44094
440.942.0671
copyright 2009-2019
all rights reserved globally