The D&D Daily Mobile Edition
July 27,

2015



The LP Industry's #1 News Source - Informing, Educating and Instilling a sense of community



News Brief
Sponsored by WG Security Products, Inc.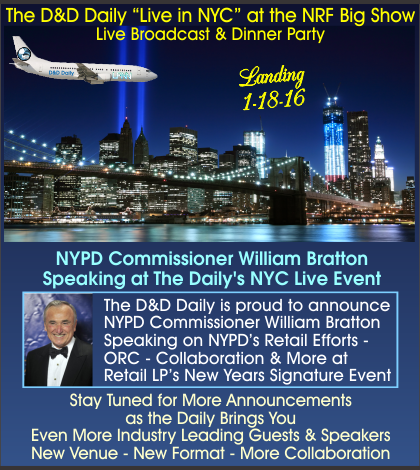 New Study on Return Polices
Can firms actually use return policies to improve their business? According to a new study by J. Andrew Petersen of the University of North Carolina at Chapel Hill and V. Kumar of Georgia State University, the answer is a resounding yes. Breaking with tradition and realigning corporate resources in favor of leniency toward customer returns not only benefits firms in the near term but can significantly increase their profits over the long term. Bottom Line: Product returns are typically seen as a necessary headache and a cost drain. But companies can use their return policies to enhance customer loyalty and increase profits. In the study they did apply a customer lifetime value metric that balanced a consideration of customers' perceived risk against the return-related costs incurred by the company.

"This finding suggests that understanding the dynamics between product return behavior and purchase behavior over time enables firms to distinguish customers who are likely to increase purchase behavior at a faster rate relative to product return behavior rather than focus only on the net profit from purchase behavior - all at a lower marketing cost," the authors write.

Still, many firms have gone the other way, introducing fees, deadlines, or other rules to discourage customers from returning products. Unfortunately for those companies, because stringent return policies tend to raise the risks for customers, they decrease consumers' willingness to buy a product - not a huge problem if only a small number of consumers consider making returns, but a significant one in light of the authors' findings that a high percentage of customers often send back their purchases.

In short, firms that ignore or downplay the area of customer returns are missing a huge opportunity to bond with customers and enhance their profitability. The trajectory of a customer's value to the firm changes drastically when companies embrace product returns as well as purchases in their calculation of consumers' long-term value.

Perceived Risk, Product Returns, and Optimal Resource Allocation: Evidence from a Field Experiment strategy-business.com

The Next LP Challenge - Thieves in the Sky - It's Skeet Shooting Season - 14 Companies sign agreements with NASA to create Drone air traffic control systems - 100 others interested According to Bloomberg, Google, Amazon, Verizon and Harris Corp. are among 14 companies that have signed agreements with NASA to help create a drone air traffic control system. The system, called Unmanned Aerial System Traffic Management, would rely upon a computer network or networks to set routes that prevent mid-air drone collisions. Humans would be involved, but would rely on computers to provide data to make decisions that would avoid collisions. It is not clear how much involvement the federal government would have, or if there would be a single network or multiple regional networks working together. About 100 other companies and universities have also expressed interest in participating. Editor's Note: This new 'retail channel' will be here much faster than most think and the risks are significant. From sheer theft to fatalities, the loss rate will be high initially. From simple skeet shooting to hacking, misdirecting drones, even attempted armed robberies as we all saw recently with the hand gun attached drone. Thieves will be all over this new unmanned delivery vehicle. chainstoreage.com


Schneider fights back against cargo theft with holistic, layered approach and 'zero' cargo thefts last year Schneider, which has celebrated declining cargo thefts for several years. However, 2014 marked a milestone for the truckload, intermodal and logistics provider: The company had zero cargo thefts last year.

Making that accomplishment even more significant is the fact that Schneider has more than 13,000 drivers who last year moved more than 4 million loads with the company's familiar orange-colored equipment that includes nearly 12,000 power units and 50,000 trailers.

Brian Bobo, vice president of enterprise security, says the Green Bay, Wis.-based company has been able to beat the cargo theft odds because of its holistic, layered approach to security. "To be successful, we can't rely solely on doing one thing flawlessly," Bobo says.

Bobo emphasizes the importance of preparing and educating drivers and owner-operators. "We apply a three-prong approach," he says. "We address expectations during onboarding, we regularly communicate the locations and types of thefts that are occurring, and we incorporate cargo theft-preventable measures into our quarterly training sessions."

In addition to educating drivers to be smarter and savvier, Schneider's Expedited Team uses the latest technology to keep freight safe. Schneider's trailer-tracking system continuously monitored each of the company's trailers, sending alerts when a door had been opened or otherwise had been compromised.

This technology also can determine if a trailer is loaded or empty, and for customers who want to imbed covert tracking capabilities into the actual product being moved, Schneider can monitor for irregularities and receive alerts when the freight itself is altered or disturbed.

"Yes, we have the right technologies in place, but it's just as important that our drivers and operations teams are consistently doing the right things," Bobo says.

CargoNet, a cargo theft prevention and recovery company, says that Schneider's year-over-year drop in thefts is indeed a remarkable accomplishment - especially in light of current statistics that reveal an ever-increasing sophistication among criminals. "Having no cargo thefts over the last year sets the benchmark for the rest of the industry to work toward," says Anthony Canale, CargoNet general manager. ccjdigital.com

Michael Kors goes after 'safe haven' knockoff shops - Suing the Landlord Fake watches on the sidewalk, knockoff handbags in a back room - for years, New York's fashion ­industry has been vexed by the infamous counterfeit sellers near ­Canal Street in NYC. Now Michael Kors' company is trying a new tactic to shut them down - by suing the landlord. Mulberry Street Properties, which owns a small strip of storefronts on Mulberry just north of Canal, "has turned a blind eye" to the illegal counterfeit goods being peddled by its tenants, the designer claims in a lawsuit.

Investigators working for Kors have repeatedly bought phony goods at four tiny shops renting space at 110A, 110B, 112 and 112A Mulberry St., but the landlord "continues to allow its premises to be used as a safe haven and marketplace from which counterfeiters can sell their wares," Kors charges in court papers. Mulberry Properties...must be held accountable for its complicity in these illegal activities," Kors demands in the lawsuit.

It's not the first time a big-name designer has gone after a counterfeit peddler's landlord. In December 2013, a Fort Lauderdale, Fla., flea-market owner agreed to pay $5.5 million to the luxury leather-goods maker Coach after being sued for letting its tenants hawk fake versions of the company's goods. nypost.com

Robberies of pharmacies increasing nationwide - with Indiana outpacing the pack U.S. Drug Enforcement Agency data shows 382 armed robberies of pharmacies nationwide from January through May, or about 76 per month, up by about seven per month over last year. Indiana recorded 68 pharmacy robberies during those five months, compared with 78 during all of 2014, the DEA data showed. Wisconsin ranked second this year with 32 robberies through May. Experts attribute the increase to the pain of opiate withdrawal and black-market demand for drugs. The most common narcotics stolen are opiate pain medication or benzodiazepines, which are psychoactive drugs. Stores have taken preventive steps including time-locked safes and safety glass windows for transactions.

Some robberies are committed by people addicted to medication, while others are part of an organized retail crime group. Representatives for CVS, Walgreens and Meijer declined to comment, citing the need to keep their security measures confidential. ibj.com

OSHA issues new PSM enforcement memo for retail facilities selling Highly Hazardous Chemicals (e.g., gas stations) Use this six month interim enforcement period to examine and bring all of your facilities into compliance with the "revised" standard. Enforcement memo oshatoday.com

Vice President of Loss Prevention position in Central U.S. - Retained Search by Sandy Jackson Associates, Retail Recruiting Specialists

Active Shooter situations are becoming a part of basic police training across U.S.

Violent weekend in South L.A. leaves 11 wounded, 1 dead - Gang promises attacks will continue - Retailers beware

Fast-food wage hike in NY puts all owners on notice


Quarterly Same Store Sales Results
Arby's Q2 comp's up 7.6%

Last week's most popular news article --
No birthday suit for Bebe buyer, as store refuses to hand over dress
All the news - One place - One Source - One Time
The D&D Daily respects your time
& doesn't filter retail's reality

Report Your News!
(content subject to approval)




Predicting winners and losers in the EMV rollout
The reactions that banks, retailers and consumers have will be just as varied and wide. But here's who, right now, looks to be coming out ahead, and who could be left behind.

EMV winners Those who are already in position and ready will be the ones in the winner's circle. That goes for both financial institutions and merchants. On the banking side, the big banks - which issue most of the credit cards in the United States - are "on the leading edge of adoption," Vanderhoof says. For big box retailers, it's the same. Small mom and pop stores are in a good position to make the change too, because replacing their point of sale terminal is relatively easy. Even bigger winners - if that term applies in this situation - will be those who made the choice to adopt EMV and then got hit with fraud. Those companies simply "do not have to pay for it, because they purchased the appropriate equipment."

EMV losers Mid-tier retailers, and those businesses in hospitality and restaurant fields, may have a harder time making the change. Those are industries "where they have a history of using third-party integrated point of sale systems that are more complicated to upgrade to EMV, and require more investment," Vanderhoof says. "Those types of businesses don't typically have the same level of expertise and internal resources available." Owners of small, privately owned ATMs as being potential losers, too. Those "operators are going to have a tougher time meeting the fraud liability shift date because some of those ATM devices were not designed to be upgraded to EMV."

Hackers are also potential losers. The move to EMV should cut down on fraud associated with card-present transactions, and while most experts expect fraud to shift to online transactions, that could also force e-retailers to buff up their security there, too. cio.com

Cyberthreats Now Taking Aim at Individuals and Roles Inside Organizations Individuals with access to privileged information-such as chief financial officers, heads of HR and other senior leadership and boards of directors across enterprises-are increasingly the target of cyberattacks, not just their organizations. One of the fastest-evolving trends is targeting. Attackers are getting much more specific and focused on where they are aiming. In the past, attackers used a tactic often known as 'spray-and-pray' where they would attack very broadly with the hope of hitting something. The specifics of the targeting are now getting much more refined. For example, our recent DBIR found that 70% to 90% of malware samples were unique to a specific organization.

These types of attacks are targeting specific individuals at companies, as well as certain data types, often for the purposes of gathering card data or personally identifiable information (PII) like healthcare data. They are also targeting specific roles in organizations, such as the CFO, the system administrator and the database administrator-typically individuals with privileged access to financial data, PII, systems control or root access. They might also target a different user inside the enterprise in order to gain access to the privileged user and then move laterally within the organization. wsj.com

Contactless Cards in the Dock After Researchers Find Security Holes Security flaws in contactless cards and worrying gaps in retailers' fraud checks were laid bare again this week with new research from consumer advice group Which. After purchasing a contactless card reader from a "mainstream" website, the researchers tested 10 cards. "Contactless cards are coded to 'mask' personal data, but using an easily obtainable reader and free software to decode data, we were able to read the card number and expiry date from all 10 cards. We were also able to read limited details of the last 10 transactions, although no cards revealed the CVV security code (the number on the back)." More worrying still was that the researchers were able to use these few stolen details to go on an internet shopping spree. infosecurity-magazine.com

Florida - New 'Identity Fraud Institute' at Hodges University creates 'central hub' for Florida Hodges University recently announced the establishment of an Identity Fraud Institute. The Identity Fraud Institute, which is research and education focused, will serve as the central hub for all identity theft and fraud related information in and throughout the state of Florida, as well as provide victim assistance programs.

The Identity Fraud Institute includes a research center that will involve a network of local banks and members of the retail, medical and other industries who will learn, share and collaborate on key topics. Participants will report tips, trends and other related information. Notices will be shared through the institute with local law enforcement and businesses, benefitting the local market and its residents. naplesherald.com

Identity Theft Bill Catches Delaware Businesses Off-Guard - Retailers At Risk - Shredding Records Mandatory "I would be willing to bet 90 percent of the businesses in Delaware don't even know they are responsible for this," said Bob Older, chairman of the Delaware Small Business Chamber. Under the legislation, businesses must properly dispose of all physical or electronic records detailing consumers' personal data. That includes a copy of the customer's signature; date of birth; health information, social security or passport number, driver's license; or bank account, credit and debit card numbers. The law has been in effect since Jan. 1, but businesses shred their data on a cyclical basis often in the middle or end of a particular year. Retailers who do a high volume of credit card sales will be particularly at risk.

If a business doesn't comply and the theft of a customer's identity is traced back to the company, it could be sued for damages equal to the amount of the criminal's financial gain. The Delaware Attorney General's Office also could investigate the company. A company's potential liability could be in the thousands. On average, a stolen identity cost victims $2,000 per incident in 2014. Securis, the only state-approved company to offer businesses e-waste recycling and data destruction services hosted local seminars to educate companies about the law.

The law, identified as House Bill 295, requires companies to take "all reasonable steps" to destroy a shopper's records. Shredding, erasing or modifying information to make it indecipherable are among the methods companies can use to comply with the legislation. Perhaps the biggest challenge facing companies under the law is when an owner upgrades computers and does not properly dispose of an old hard drive. delawareonline.com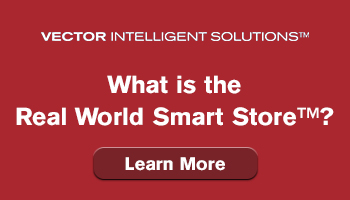 Vendor Spotlight

White Paper - Specialty Beauty Retailer Offender, Shopper, Employee Feedback Study: LM Tag
The Loss Prevention Research Council (LPRC) conducted a series of in-person survey interviews in the Gainesville, FL. A specialty beauty retailer's StoreLab in order to understand the impact of the LM Tag on associates, shoppers and shoplifters. This research focused on the LM Tag's impact on protecting high end fragrances, one of the specialty beauty retailer's high loss products.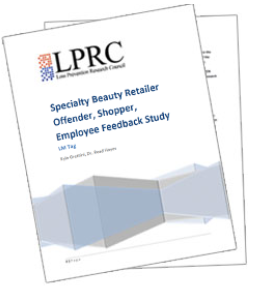 Shopper Feedback

93% of customers rated the LM Tag's effectiveness above a 5, indicating they think the LM Tag is effective at preventing theft.


Employee Feedback

90% of the associates surveyed agreed that they like the LM Tag and that it is easy to apply.


Offender Feedback

In this study, all 7 shoplifters indicated they would not attempt to steal a product that was protected by the LM Tag.


Click here to download the complete report.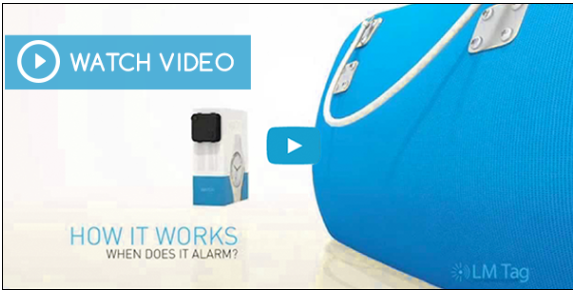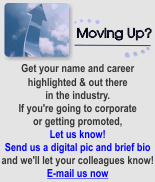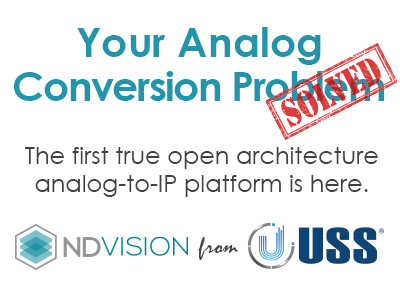 Over the past 20 years, USS has earned a reputation for its innovation and exceptional customer service, bringing to market some of the most innovative technologies LP professionals use today. USS' EAS tags and systems are highly regarded in the industry, and the company has a proven track record of deploying large-scale video and access control systems. In this LPNN interview, Doug McHose, President of USS, talks about the secret behind the company's remarkable growth. From their Tactical Tagging solution to their latest innovation - NDVision - learn how USS can help LP teams do more with less.

---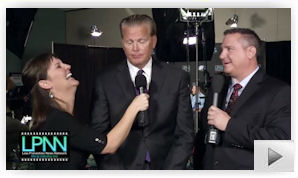 Ed Wolfe, VP Business Development for WG Security, joins Joe and Amber in this LPNN Quick Take. Ed talks about the most surprising findings from the latest National Retail Security Survey, provides an update on WG's Ninja Tag, and tells us which actor he would want to play himself in a movie.
Solution Providers, have a video or commercial you want to publish? Contact us.



View all the selfies here.
Send us your Group LP Selfie!

Sponsored by:



e-commerce

Sponsored by The Zellman Group
Do customers really care about smartphone innovations in retail? As retailers plough cash into digital innovations, do customers really want all the latest technologies or are they craving the simple life? Only 10% of smartphone shoppers regularly buy goods through a retailer's mobile application. And according to research from independent shopper agency Shoppercentric, retailers should be concentrating their efforts on improving and mobile optimising their websites, rather than launching yet more applications into the smartphone market. Half of the 1,000 UK shoppers surveyed said they could not see the benefit of using their phones in store, 27% said it was too much effort to use their phones in store, while 23% had never even thought about using their phones in store. A lack of free Wi-Fi also prevents 22% of consumers from using their phones in shops. Pinnington said these digital innovations often interrupt the shopping journey, which frustrates customers and may send them to a competitor's store. essentialretail.com

Luxury Retailers Fight Online Fraudsters Over Expensive Fakes It took luxury-goods makers about a decade to realize that the Internet represented an opportunity. Now, they're finally figuring out it's also a threat. As companies from LVMH Moet Hennessy Louis Vuitton SE to Kering SA increasingly sell online, top brands are stepping up efforts to combat Web sales of counterfeit and grey-market goods. Gucci owner Kering sued China's largest e-commerce operator for allegedly facilitating the sale of dodgy products. U.K. handbag maker Mulberry Group Plc and others use technology to take down links to websites selling fakes. bloomberg.com

Foil-lined wallet 'cuts contactless card fraud risk'
Contactless cards allow people to wave a card near a retailer's reader to pay without entering a four-digit Pin. Researchers for consumer group Which? used a reader and decoding software to grab a card number and expiry date from cards, raising concern about theft. They said that although the risks were low, it would be possible for somebody standing very close to "lift" card details without the owner knowing. However, wrapping the card in tin foil, or putting it in a foil-lined wallet would guard against this. bbc.com

Wal-Mart takes control of e-commerce in China

Walmart has an e-commerce goal: Deliver to 95 percent of its consumers in two days or less

Amazon plots move to open its first 11,700-sq.-ft. drive-thru grocery store in Sunnyvale, Calif.

"Fraud is not a person - it is a dynamic grouping of statistics that deviate from the norm."
Stuart B. Levine, CFI, CFCI
CEO, The Zellman Group & Zelligent


ORC News
Sponsored by NEDAP
The Retail Viper - Confessions of an ORC Thief
"The most dangerous thing about a viper is its ability to strike before you realize you've encountered a snake."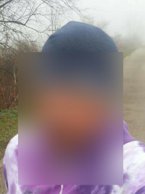 My first experience in the underworld began with CD's. A few short years later DVD's would hit the market and forever change my hustle. One weekend while visiting a flea market, I noticed vendors selling DVD's but there were no brand new releases that retail stores offered on their tables. The only titles I saw new were bootleg and I wanted no part of that! Well as an avid movie enthusiast myself, and since over half my collection was obtained from boosting, I decided to test the waters of the "Flea Market World."

I set my Sunday goal for 50 and by Wednesday evening, my goal had been reached along with a few for my personal collection. Saturday morning I paid for my booth and began my set up of one small table, a few movie posters for display, my DVD's and some music to bring in the crowd. I enjoyed watching the "Pretend Patrons", who in reality were other vendors, stop by my table. It was at that moment my pre-criminal mind envisioned another avenue to move my DVD's.

It had been a beautiful Saturday afternoon and by 1 pm I was shutting down with 500 dollars in my pocket. Throughout the day I was being asked if I could get certain titles and my reply was "Sure come back and see me next week." I wrote them down on a scrap piece of paper in code that only I would recognize, memorized them, then tore the paper up and tossed it in the trash. Paper Trails lead straight to jail!

A few weeks later I stumbled across another way to pick up new releases several days before they even hit the retail stores, which caused me to be in even more demand and increase my money making operation.

It was then that I decided to start my negotiations with vendors who were pretty much begging me to sell to them. This is where my relationship with flea market vendors, or what I now know as fencing operations, began. While I walked around with my newly found freedom on Saturdays, my entrepreneurial mind began to envision yet another venture. Investigate, research, find what customers wanted but didn't choose to pay full retail for, set up and wait for them and the "pretend patrons" to flood my booths.

Over the past 22 plus years I traveled across 7 states and numerous cities and I have boosted so many different products it would take another article just to list them all.

In November of 2014 I realized enough was enough and was given my golden opportunity to change and make a difference. It was my choice to accept it. As of July of 2015, I have worked with Law Enforcement and ORC divisions in two states shutting down fencing operations, and it has been a privilege and honor to be a guest speaker at two ORC events.

It is now one of my personal goals to share what I know as an ex-professional booster with all who will put aside their personal feelings about a former thief, hear my story about my expertise and "hard knock" elementals from the other side and listen as well as reflect.

Thank you for taking time to read a small portion of my story.

Sincerely Bill J ...AKA "The Retail Viper"

Editor's Note: Bill Jones (no, not his real name) has declared that he has turned his life around and no longer targeting the Retail world. Jones is currently assisting a National Retailer and Law Enforcement with major fencing operations and ORC cases around the country. Jones came to the D&D Daily voluntarily in an effort to get his story out to the Loss Prevention Community.


Eastern European & ORC suspect sentenced to 29 months in prison in Lebanon County - Heroin addict - 92 transactions at pawn shops Aaylan Zapotoczny, 28-year-old, "serial shoplifter" was sentenced last Wednesday to the nearly six months he already served to 23 months in county prison. He was fined $3,600 for 10 counts of retail theft, two counts of drug paraphernalia possession and one count each of theft and simple assault. Zapotoczny was also ordered to pay restitution of $708. In addition, he was banned from entering WalMart, Lowes, Home Depot and Boscov's while on parole. Zapotoczny's name surfaced in an investigation of JT's Buy and Sell store in Lebanon. He told investigators that he stole high value items, such as tools, televisions and vacuum cleaners, and sold them at buy and sell shops to support his heroin addiction. Between June 2 and Dec. 9, 2014, city pawn shop records showed Zapotoczny made 92 transactions at pawn shops, including 45 at JT's Buy and Sell with a transaction value of $4,422. ldnews.com

6 Person Crew Arrested in Vacaville, CA; Suspected In String Of Kohl's Thefts A crew of suspected shoplifters were caught by police in Vacaville. The Vacaville Police Department says they were called to Kohl's Friday night after loss prevention spotted the suspects loading up their carts. Police say the crew had even parked their car by a fire exit door. However, officers got to the scene in time to take six people into custody. Police say the six are suspected in a string of thefts from Kohl's stores in Citrus Heights, Sacramento, Stockton and Vacaville. The crew allegedly stole $10,000 worth of merchandise this week alone. cbslocal.com
Two Miami Women arrested for $10K Credit Card Fraud at Sak's, GameStop and Dillard's Two Miami women have been arrested and accused of credit card fraud of more than $10,700 at several stores in Sarasota County. Sak's Fifth Avenue at the Mall at University Town Center reported that Gladys Perez, 42, and Jennifer Izquierdo, 32, fraudulently opened a credit line at the store on July 23 and returned to use the credit and gift cards on July 24. Patrol units responded and apprehended them. Upon questioning by a detective, Izquierdo admitted to opening fraudulent credit accounts at Sak's, Gamestop and Dillard's. At Gamestop and Dillard's, she said she opened accounts using the name Lisa Mucelli. Their fraud came to about $10,773 at the stores. heraldtribune.com

Two Connecticut men accused in alleged $248K wine theft An East Haven man and a Branford man are facing charges after Branford police say the pair conspired and stole $248,000 worth of exclusive wine from a distributor to sell the liquor more than a year ago. David Moon, 28, of East Haven, is to appear in New Haven court Tuesday to face charges that he and Richard Worthington, 29, of Branford, worked together to take the wine from Murphy Distributors, where Worthington had been an employee. nhregister.com

Twin Cities Organized Retail Crime Association - TCORCA - Aug. 3-4 at Crowne Plaza Minneapolis West - visit tcorca.org
Do you have an ORC case to share?
Share your ORC news and help the industry grow

Retail Crime News

Sponsored by Security Resources
Would-be Robber shot, Killed by Jewelry Store Clerk in southwest Houston A jewelry store clerk shot and killed a robber in southwest Houston. Police say the robber tried to hold up Jade Jewelers on Westheimer and Wilcrest just after 4pm. The clerk shot the robber in the head. That robber was pronounced dead at the hospital. Police are also looking for a woman seen running away from the store so they can question her. Right now they don't know if she's connected to the case. abc13.com

Arson: Akron, OH Teen accused of setting clothes racks on fire at Burlington Coat Factory A 14-year-old boy is accused of lighting racks of clothes on fire inside Burlington Coat Factory in the Chapel Hill plaza, destroying 57 pieces of clothing worth $1,067. The boy, a student at Akron Digital Academy, was arrested Friday on suspicion of arson and was taken to the Summit County Detention Center. cleveland.com

Mob and Rob incident At Circle K store in Akron, OH; possibly 70 teens involved Akron Police are investigating a "mob and rob" at a Circle K and some of the incident was captured on video posted to Facebook. It all happened early Sunday morning at the store on West Market Street. At one point witnesses who shot the video thought there were 40 children, but the estimates are anywhere from 30 to 70 juveniles all at once rushing into the Circle K at about 12:30 a.m. In all, the mob took about $200 worth of chips and candy and damaged store shelves, the store manager told reporters. newsnet15.com
CVS Armed Robbery in Aston Twp, PA; employees tied up but unharmed Police seek the two men in connection with the armed robbery of the CVS store in Aston on Saturday night. It is believed these men could be linked to robberies of other CVS stores in Wilmington, Delaware and Montgomery and Bucks counties. Two employees were forced into a back office where they were restrained, police said. The two men then made off with an undisclosed amount of cash. delcotimes.com
Houston Burglars make off with $5K worth of merchandise at cell phone store Surveillance video shows the two suspects standing outside a Simple Mobile Solutions store in the 17100 block of Beechnut Street around 2 a.m. on July 6. One of the men then uses a sledgehammer to break through a window and the other man slips inside. Once in the building, the second suspect uses a crowbar to smash through display cases as he grabs the merchandise and places it in a bag. khou.com

Lifetime Walmart Banishment For New Jersey Woman Who Shoplifted Hopatcong, NJ woman's shoplifting admission from a Morris County Walmart store came with more than a few fines and some community service. A Mt. Olive Township judge took her sentence one major step further, banning the 63-year-old woman from ever stepping foot inside the discount retailer's stores across the country, according to newjerseyhills.com. The admission of guilt stemmed from a Dec. 6, 2014 incident in which Cassimore was caught by store security trying to walk out with $78 worth of vitamins. nj.com patch.com

Beijing police bust iPhone manufacture-counterfeiter for $19.4M in 41,000 fake smartphones and 66,000 ribbon cases

Skimming device found on Pilot pump in Ocala, FL

Police Investigating Shooting In Brea, CA Mall Parking Lot; no injuries reported

Davenport, IA Man had more than 80 bogus credit/debit cards

Details emerge in attempted $5k Jewelry Robbery of Kohl's in Frederick, MD

Tucson, AZ Police seeking serial Circle K shoplifter

Columbus, OH Police seek man who stole $1,000 of video games from GameStop


Robberies and Burglaries
● Arco AM/PM - Gladstone, OR - Armed Robbery
● AT&T - Santa Monica, CA - Burglary
● Casey's General - Lincoln, NE - Armed Robbery
● Clothes Mentor - Little Rock, AR - Armed Robbery
● CVS - Aston, PA - Armed Robbery
● CVS - Mansfield, MA - Armed Robbery
● CVS - Burlington Twp, NJ - Armed Robbery
● Dollar General - N. Little Rock, AR - Armed Robbery
● Dollar General - Johnstown, PA - Armed Robbery
● Family Dollar - New Orleans, LA - Armed Robbery
● Family Dollar - Omaha, NE- Robbery
● Family Dollar - Prince George Co, MD - Arson
● Flash Foods - Dougherty Co, GA - Armed Robbery
● GameStop - NYC, NY - Armed Robbery
● Gateway Food - Killeen, TX - Robbery/ Evading - ends in crash
● Kirby Foods - Memphis, TN - Shooting
● Oklahoma Hobbies - Oklahoma City, OK - Robbery/ Theft
● Rite Aid - Harrison Twp, OH - Robbery
● Shell - Houston, TX - Burglary / Shooting
● Shell - Brandywine Springs, DE - Armed Robbery / clerk shot
● The Shop 147 - Chicago, IL - Burglary
● Verizon - Willcox, AZ - Robbery
● Walgreens - Mansfield, MA - Armed Robbery
● Wawa - Wilmington, DE - Armed Robbery
● WSS Shoe Store - Coachella, CA - Burglary
● 400 Rhode Island St - Buffalo, NY - Burglary
● 7-Eleven - Lubbock Co, TX - Armed Robbery
● 7-Eleven - Orlando, FL - Armed Robbery


Featured Job Listings
Sponsored by NuTech National
Feature Your Job Here For 30 Days -
70% Aren't On the Boards
Dir of AP, Global Ecommerce
Ralph Lauren
Greensboro, NC
Ralph Lauren
Dir AP
Saks Fifth Ave

New York, NY
Saks Fifth Ave


VP of Security
Comcast
Philadelphia, PA
Comcast
Senior Dir Safety/Food Safety/Hazmat
Sears
Hoffman Estates, IL
Sears Holdings Corp
Territory LP Dir.
Burlington Stores
Los Angeles, CA
Burlington Stores
Dir. of Security/LP
Estee Lauder
Los Angeles, CA
Estee Lauder
Director of LP
A'gaci
San Antonio, TX
A'gaci
Director of LP
Lane Bryant
Columbus, OH
LinkedIn
Director of LP
PacSun
Anaheim, CA
PacSun
VP Supply Chain, LP & Safety
Ross Stores
Ft. Mill, SC
Ross Stores
Dir, Pharmacy LP
Rite Aid
Camp Hill, PA
Rite Aid
LP Corporate Sr Mgr
JC Penney
Dallas, TX
JC Penney
Corporate LP Mgr
St. John Knits
Irvine, CA
St. John Knits
Mgr, Corp Security & LP
Canadian Tire
Oakville, ON
Canadian Tire
Regional LP Mgr
Victoria's Secret
Los Angeles, CA
L Brands
Market ORC Investigator
Victoria's Secret
San Francisco, CA
L Brands
District LP Mgr
Dick's Sporting Goods
Phoenix, AZ
Dick's Sporting Goods
LP Mgr
Dick's Sporting Goods
Wheaton, MD
Dick's Sporting Goods
Regional LP Mgr
Family Dollar
Philadelphia, PA
Family Dollar
Implementation Expert/Project Mgr
LP Software
Worth, IL
LP Software
Sales Representative
NuTech National
Maitland, FL
NuTech National

Limited Time Only - Post Your Multi-Unit LP jobs for FREE - Learn More Here

Daily Job Alerts


Appearing One Day Only
View our Internet Jobs Archives here
LP Supervisor
Burlington Coat Factory
Jonesboro, AR
Burlington Coat Factory
AP Mgr
Home Depot
Whittier, CA
Home Depot
AP Mgr
Home Depot
Orange County, CA
Home Depot
District LP Mgr
JC Penney
Hoover, AL
JC Penney
LP Specialist
Kroger
Union City, GA
Kroger
Dept Mgr LP & Safety
Lowe's
Kahului, HI
Lowe's
Dept Mgr LP & Safety
Lowe's
North Augusta, SC
Lowe's
Dept Mgr LP & Safety
Lowe's
Tulsa, OK
Lowe's
Dept Mgr LP & Safety
Lowe's
South Charleston, WV
Lowe's
Market AP Team Leader
Meijer
Huber Heights, OH
Meijer
LP Mgr
Nordstrom
Paramus, NJ
Nordstrom
AP Manager in Training
Walmart
Porterville, CA
Wal-Mart
AP Manager in Training
Walmart
Northlake, IL
Wal-Mart
AP Manager in Training
Walmart
Cartersville, GA
Wal-Mart
AP Manager in Training
Walmart
Sonora, CA
Wal-Mart
AP Specialist
Alb/Sfy Company
Highlands Ranch, CO
Safeway
AP Specialist
Alb/Sfy Company
Colorado Springs, CO
Safeway
AP Team Leader
Target
Bethlehem, GA
Target
AP Team Leader
Target
Holland, OH
Target
LP Mgr Hrly
Kmart
Duluth, MN
Sears Holdings Corp
LP Mgr Hrly
Kmart
Farmington, NM
Sears Holdings Corp
LP Manager
Sears
Roanoke, VA
Sears Holdings Corp
District LP Mgr
Banana Republic
Manhattan, NY
Gap Inc



Home of the Industry's Original
On the Move



Matt Brenner, CFI was promoted to Digital Loss Prevention Leader, Gap Global for Gap Inc.

Post Your New Job or Promotion!
See all the Industry Movement


Your Career
Sponsor this section of the Daily
8 Key Tactics for Developing Employees
Finding great talent is an already difficult task, but what's even more difficult is keeping your top employees engaged and wanting to stay. Helping your employees develop their skills for greater roles is an excellent way to keep them engaged and excited about their future. Here are eight tips to help. Create a plan

Why Happy Employees are 12% More Productive There's more to employee engagement than how much money is earned. Research shows studies have found that the happier an employee is, the more productive they are. Instead of more money, try these happiness boosters. Working towards a goal

Last week's most popular articles--

10 Important Things to Change if You Want to be a Great Leader Are you a true leader or a happy follower? There are some people who want to make a difference, change the world, but oftentimes they get stuck with bad habits that hinder their success. Here are the ten most important warning signs to watch out for so you don't fall into this trap. Visualizing success

10 Communication Secrets of Exceptional Leaders Great leaders have the ability to connect with people on an emotional level every time they talk. Their words invoke inspiration and make others believe they can achieve great things. This is done with great intention, and here are 10 secrets that can help you become a powerful communicator. Know your audience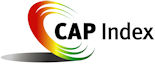 Tip of the Day
Sponsored by Vector Security
Going beyond your job description and taking responsibility for things outside your scope broadens your "runway" and quite frankly we hear that term all the time when it comes to defining an executive's future. It's not the job that's defining you, it's your own perceptions of what you can do that determines how far you go. Opening your mind and embracing what you don't know will allow you to change your own perceptions and thus lengthen your runway. And in today's environment where we've all been stretched, you've got to be focused on the value you're adding to the company you're working for. If you can focus there and be able to specifically list the value you're adding, odds are, regardless of what happens to the company your working for, you'll do great!

Just a Thought,
Gus





Upcoming Events
---
Recruiting?
Get your job e-mailed to everyone... everyday
Post on our Featured Jobs Board!
Reach your target audience in 2015 every day!
Request our 2015 Media Kit
update account / change e-mail
unsubscribe FEEDBACK
www.downing-downing.com

Advertise With The D&D Daily




36615 Vine Street, Suite 103
Willoughby, OH 44094
440.942.0671
copyright 2009-2019
all rights reserved globally