The D&D Daily Mobile Edition
July 29,

2015



The LP Industry's #1 News Source - Informing, Educating and Instilling a sense of community



News Brief
Sponsored by WG Security Products, Inc.
Is there evidence that culture relates to organizational performance? The answer is Yes - What's Your Culture? One study examined this question by reviewing previous research published between 1980 and 2008. The findings suggest that there is a connection between culture and effectiveness, but also that leaders should learn to think about culture more like a blend than a single variety. There are many ways to measure culture, and past studies most frequently measured culture along dimensions that correspond to the Competing Values Framework, which defines the following culture types:

● Clan: Goal is strong affiliation, through employee trust, loyalty, and membership in the organization, and indicated by teamwork, participation, employee involvement, and open communication.

● Adhocracy: Goal is change readiness, through employee understanding of the importance and impact of the task, and indicated by risk-taking, creativity, and adaptability.

● Market: Goal is achievement, through clear objectives and rewards based on achievements, and indicated by gathering customer and competitor information, goal-setting, planning, task focus, competitiveness, and aggressiveness.

● Hierarchy: Goal is stability, through clear roles and procedures that are formally defined by rules and regulations, and indicated by conformity and predictability.

The best approach to culture may not be to pursue one best culture to reach a particular organizational outcome, but instead to nurture multiple culture types at the same time, so that they act in synergy to support the organization's goals.

What does this mean for your leadership and investment in organizational culture? It requires thinking "outside the lines." Culture does not pay off simply in a linear relationship where more of one thing creates more of another. Rather, the key lies in the configuration of culture types, and fitting that configuration to your unique goals and strategy. It's complex, but the good news is that research is emerging to guide you. Editor's Note: Great article. Take the time to read this one as it approaches culture from a different prospective than what we typically think of and represents what the CFO's are trying to help build. Which one describes your team? cfo.com

From Digital Loss Prevention Leader to LP/AP Technology Manager to Regional LP Technology Managers - New LP Tech Jobs Being Created It's not a matter of technology catching up with us it's really a matter of us trying to catch up with technology and just like everyone else being outpaced by it. Over the last few years we've seen these LP/AP technology jobs popping up across North America going well beyond the analyst positions and actually spearheading and driving the technology efforts for the LP teams and LP efforts throughout their organizations. Most of which are being populated with true LP/AP executives and not career IT executives. Which speaks volumes about the evolution of the LP/AP industry and the future of it. As technology continues to be the single biggest driver of change, exposure, and risk, delivering real-time data and risk the future profile of a successful LP/AP executive will end up being a cross between an IT Security executive and an LP/AP subject matter expert. Thus combining both and producing the Omni LP/AP executive. Certainly an over used term but one that fits. At least for now. Just a thought.

Abercrombie Bag-Check Suit Paused Pending Tyson Foods Decision A California federal judge on Monday agreed to pause a suit against Abercrombie and Fitch Stores Inc. accusing the retailer of stiffing employees pay for time spent waiting for a post-shift bag search, pending the outcome of the U.S. Supreme Court's decision in a similar suit against Tyson Foods Inc.
Abercrombie and the plaintiffs to request a stay in proceedings pending the high court's decision in Tyson Foods v. Bouaphakeo. In that suit, the food company is challenging a lower court's $5.8 million award to workers who said Tyson illegally withheld pay while they were putting on their uniforms and removing them, before and after shifts. law360.com

Judge gives big boost to massive 62,000 employee lawsuit over Abercrombie's notorious dress code This lawsuit claims Abercrombie & Fitch required as many as 62,000 employees who worked there since 2009 to purchase the brand's clothing with their own money to conform to the policy requiring them to wear clothes of "distinctive design." Judge Jesus Bernal's ruling granting class certification this month means there's a lot more at stake than there would be if two individuals were suing Abercombie on their own. economictimes.com

By nearly any measure, sunny South Florida is tops in fraud Over the past decade or so, Miami-Dade, Broward and Palm Beach counties have become the nation's organized fraud capital. The big money is in a trio of major fraud trends: Medicare, mortgage and identity theft-tax refunds. By almost any measure, South Florida is the nation's organized fraud capital. To cite just one example, the Treasury Department reports the number of false federal income tax returns in South Florida is 46 times the national average. newsok.com

Freight thieves are becoming cybercriminals - 'Fictitious Pickup' 10% of all cargo theft = Impersonating another company Bad guys have turned to identity theft and sophisticated fraud to steal drugs, electronics, and food right off the loading dock. A new generation of tech-savvy truck thieves are innovating on old methods. "One of the M.O.'s that's on the increase is in a sense identity theft-impersonating another company," says Nick Erdmann of the security technology firm Transport Security. The tactic is known as a fictitious pickup. It starts with loadboards-websites like Dat.com and Truckstop.com where shipping brokers list loads in need of delivery. Though the contents of those loads aren't listed, canny thieves can spot the valuable ones based on certain details: Loads requiring high insurance minimums, loads requiring a team of drivers, or loads coming out of particular locales, such as technology corridors.

Then, using falsified credentials to pose as legitimate truckers, criminals contract to carry the load, drive their own truck to a warehouse or distribution center, and simply pick it up. It can be days before cargo owners even know they've been robbed. People just hand it over," says Detective Eric Dice, who heads a cargo theft task force in Florida. "It's amazing."

The average value of a load lost to a fictitious pickup was more than $140,000 in 2014, and fraud has played a role in much as 10% of all cargo theft in recent years, according to the freight security firm CargoNet.

Impersonating an existing company can be as simple as finding their logo and address on their website. A company's Department of Transportation-issued Interstate Operating Authority number is also often publicly displayed-and if not, it's just a phone call away. You just say, 'Hey, we're trying to process your invoice, we've got a check for you,'" says Keith Lewis, CargoNet's vice president of operations. "Of course I'm going to give you my [number]. I think I'm getting money." Alternately, criminals can use a prepaid credit card to get a new DoT number online through the USDOT's SAFER portal-thanks to deregulation, applicants are not thoroughly vetted.

Most devious of all, according to Lewis, defunct companies can be revived, along with their DoT number. Because DoT numbers are issued chronologically, an older, lower number is often an indicator of trustworthiness to freight brokers.

While thieves do go after high-value electronics, those are easily traceable. The biggest target, surprisingly, is food, which can be sold back into the supply chain through unscrupulous distributors. "I've never seen a serial number on a package of chicken," says Lewis. "Once you eat it, the evidence is gone." fortune.com

Universal Protection Service to Acquire Guardsmark - Merger Produces the Largest U.S.-owned Security Company Universal Protection Service, a division of Universal Services of America and a portfolio company of Warburg Pincus and Partners Group, announced today that it has acquired Guardsmark. The companies together create the largest U.S.-owned security company. Based in Memphis, Tennessee, Guardsmark is one of the world's largest security service companies, with over 125 offices serving more than 400 cities in the United States of America, Canada, Puerto Rico and the United Kingdom. Headquartered in Santa Ana, Calif., Universal Protection Service has been the fastest growing security services company in the industry, and provides an innovative mix of traditional security services with cutting edge systems and technology. Universal operates nationwide in 100-plus locations, including Puerto Rico and U.S. Virgin Islands. The combined company will employ approximately 60,000 security professionals across the United States and Canada. prnewswire.com

A $10 device to clone RFID access keys on the go - Your Front Door is Open A $10 device capable of skimming access cards on the go is soon to be released into the open-source community. Radio-frequency identification (RFID) cards are a quick and convenient way for businesses to track as and when their employees are on site, and also act as a way to both restrict and permit access to particular corporate locations. While RFID technology can help secure enterprise offices in this way, the ease in which these access controls can be hacked has hit the spotlight in the form of a tiny device which costs only $10 to make. zdnet.com

Cash is still king with U.S. shoppers
The survey found that 93% of shoppers used cash as a payment methods over the last year, followed by debit cards and checks (both at 68%), and credit cards (67%). Sixty-seven percent used credit cards, and 62% used PayPal. In related findings: ● Forty-eight percent used retailer gift cards; ● Forty-five percent used Visa or MasterCard gift cards; ● Thirty-three percent used prepaid debit cards; and ● Fourteen percent made mobile payments on smartphones or tablets. ● Gift cards' popularity is significant: Eighty-seven percent of consumers surveyed think merchant-specific gift cards are convenient to use, even higher than bank-connected debit cards (82%). Mobile wallets now used by 25% of smartphone owners: What do consumers place in their mobile wallets? Sixty-four percent of users have debit cards in their mobile wallets; 58% have credit cards; and 45% have gift cards. chainstoreage.com


Tune in tomorrow at 3:00 p.m. EST for the second installment of our AP Summer Webinar Series, The Power of Productive Conflict.

In this free webinar, Jason Daniels, director of training and development at Tractor Supply Company, will show you how to speak up when you object, address issues head on and dive into potentially risky discussions without fear. Conference attendees rated it one of the top sessions... join us and see what you missed! Sign Me Up!

Also, sign up now for third and final webinar of the AP Summer Series: Lowe's Journey Leveraging EAS to Maximize Customer Experience on Aug. 18 at 2:30 p.m. EST. Lowe's Vice President Claude Verville and Director Scott Draher will give you an inside look at how the company's AP team dealt with the declining relevance of their EAS infrastructure.
Wal-Mart eliminates 24-hour operations in 64 supercenters, list could grow


Quarterly Same Store Sales Results
Big 5 Sporting Goods Q2 comp's up 1.7% with net sales up 3.9%
Carter's Q2 retail segment comp's up 1.1% with retail segment sales up 5.7%

"Securing Your Global Supply Chain"
September 9th- 10th, 2015 - Dallas, Texas

The International Supply Chain Protection Organization would like to announce that registration is now open for its 2015 conference - "Securing Your Global Supply Chain". The two day cargo theft summit will be addressing topics related to supply chain security, industry theft trends and investigations. There will be a wide range of speakers from both private sector and public law enforcement, speaking on topics that are currently affecting the global supply chain. The event will also provide a great venue to network with global industry peers, law enforcement, and select vendors. ISCPO members, transportation/supply chain, asset protection/loss prevention professionals and any other interested parties should consider attending.

Conference Location:
Fossil Corporate Headquarters - Richardson, Texas (Fossil Headquarters Address Link)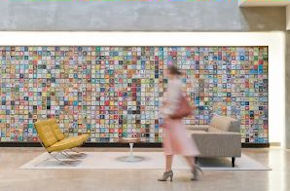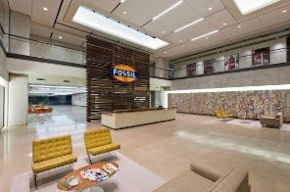 Speakers:
Our list of speakers will include professionals from Federal Bureau of Investigations, DHL Global Mail, USPS, Texas Instruments, Insurance Industry and many more. Our keynote speaker for the 2015 conference will be Mark Stinde, Vice President of Asset Protection at 7-Eleven, INC.

Cost:
There are three registration fee options.
● Loss Prevention/Supply Chain/Transportation Professionals - $125.00
● ISCPO Members - $75.00
●Law Enforcement/Student - $25.00

Registration:
You are now able to register for the 2015 ISCPO Conference via the ISCPO website. Become an ISCPO member first via our Membership Portal and receive a $50.00 discount to the 2015 conference. Registration will be limited to 200 participants. This link will direct you to the registration page - ISCPO Conference Registration Register now and share with your colleagues!

Hotel Recommendations:
Doubletree by Hilton - 1981 N Central Expressway, Richardson, Texas, 75080.
(972)-644 4000 Normal Rate $189.00, ISCPO Conference Rate $119.00 (Breakfast Included).
Doubletree ISCPO Conference Reservations Link

Meals Provided:
September 9th - Continental Breakfast and Lunch (7PSolutions - Lunch Sponsor)

September 10th - Continental Breakfast

Agenda:
2015 ISCPO Conference Agenda

International Supply Chain Protection Organization

Visit our website
All the news - One place - One Source - One Time
The D&D Daily respects your time
& doesn't filter retail's reality

Report Your News!
(content subject to approval)




Groups urge Obama to oppose cyberthreat sharing bills They say the Senate's CISA cyberthreat information sharing bill would allow businesses to share too much information. U.S. President Barack Obama should oppose legislation intended to let businesses share cyberthreat information with each other and with government agencies because the bill would allow the sharing of too much personal information, a coalition of digital rights groups and security experts said.
The coalition of 39 digital rights and privacy groups and 29 security experts urged Obama to threaten to veto the Cybersecurity Information Sharing Act (CISA), a bill that may come to the Senate floor for a vote by early August. CISA would protect from customer lawsuits those businesses that share cyberthreat information. csoonline.com

Quarter of Staff Would Sell Critical Corporate Data for $7,000 - Worldwide Study with U.S. included A shocking 25% of employees would happily sell highly sensitive business information for as little as 5000 pounds or $7,000 U.S., according to new research from Clearswift highlighting the insider threat facing firms. The security firm interviewed 4000 staff members in the UK, Australia, US and Germany and found a quarter of them would risk both their job and a conviction for a monetary reward which amounts to less than three months of the average UK wage. Just 3% said they'd sell corporate information for 100 pounds, but the figure rose to 18% for those who'd do so for 1000 pounds. That percentage rises again to 35% if the monetary reward offered is raised to 50,000 pounds or $70,000 U.S.

"Much of the problem comes from an inflexible approach to critical information protection. The key to using both policies and technology effectively against such threats is to truly understand what you're up against," he told Infosecurity.

"It's an absolute must that organizations understand what their critical information is, where it is being stored, how it is communicated and between whom; the more people who have access, the greater the chance someone will misappropriate it. They must consider who might leak their data, under what circumstances, how they could do it, what would motivate them, and what the consequences would be for the company." infosecurity-magazine.com

"Managing Fraud In An Omnichannel World." Omnichannel fraud is a data problem - Director of Omnichannel Fraud? If we retailers can be more effective by consolidating their data across all of their four fulfillment channels, and really use what [data] they currently have today. ACI's research concludes that omnichannel fraud, and the fear of fraud more generally, is one major element that is perhaps slowing down innovations that could accelerate omnichannel today. Specifically, the ACI report finds that while more than 90 percent of respondents offer multiple service and purchasing channels to their customers, 65 percent believe that they do not have adequate fraud management tools to support effective fraud management today and only 46 percent have consolidated fraud management solutions across channels to date.

The sheer amount of organizational silos often cause a number of overlapping challenges with respect to implementing omnichannel - having to manage everything from inventory management, to pricing and customer loyalty across all of those various solos make it hard to track and manage consumer's activities, which in turn can create a major problem for implementing fraud strategies across companies.

While omnichannel and omnichannel fraud has become somewhat of a household name, you won't find a lot of executives with the name "Director of Omnichannel Fraud," Barwell reflected. That's because, despite retailers big and small recognizing that omnichannel fraud is a very real concern, the concept of putting a person on something so specific hasn't quite been done across most organizations. Some larger merchants have started to present a single fraud strategy across fulfillment channels, Barwell said, but said that "system wise, is where the break in the silos remain." It won't be long before we start seeing a fraud strategy manager with omnichannel in his title and responsible for fraud management across all channels because the mindset is there." pymnts.com

Drones should get their own airspace, says Amazon - Predicts Drones to outnumber commercial, cargo, military, and general aviation flights in next decade Amazon says drones should get their own lane in the sky. The company began testing drones for same-day delivery in 2013, and now has ambitions to deliver products within 30 minutes of purchase. According to the paper, the airspace would be divided into two lanes, a low-speed traffic area below 61 metres in the air, and a high-speed area between 61 and 122 metres. The airspace between 122 and 152 metres would serve as a "no fly zone" to create a buffer between drones and manned aircraft. thestar.com
A sampling of cybersecurity Masters Degree programs at Universities in the U.S.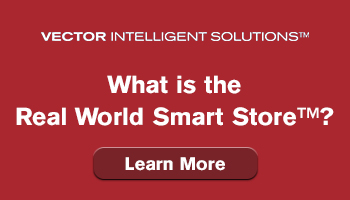 Vendor Spotlight



Nedap Appoints Sales Director For
US Retail Division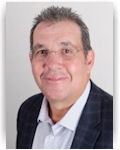 Atkinson, NH - Felix Martinez has been appointed Sales Director at Nedap, a global leader in loss prevention and RFID solutions for the retail sector. In this role, Martinez is responsible for driving sales in the US retail sector and reports to Vice President and General Manager Patrick O'Leary.

Martinez has more than 27 years' experience in the retail industry, having worked for a range of leading technology organizations in both sales and account management roles. He has a long track record of successfully collaborating with National Retailers and built a strong foundation for leading and mentoring a team.

Patrick O'Leary commented: "I am delighted that Felix has joined us as an important asset in our expansion plans. His expertise in sales and account management will be extremely valuable to help evolve and drive the company's growth in North America."

About Nedap
Nedap is a manufacturer of intelligent technological solutions for relevant themes. Sufficient food for a growing population, clean drinking water throughout the world and smart networks for sustainable energy are just a couple of examples of themes Nedap is working on. It has a continual focus on technology that matters. Nedap was established in 1929, has been listed on the stock exchange since 1947 and, with more than 750 employees, Nedap is active around the world. Nedap helps global retailers permanently prevent losses, optimize stock levels and simplify the multi-store retail management.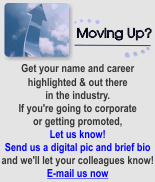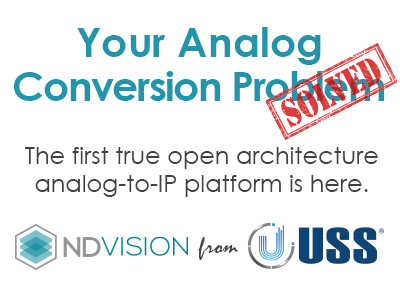 Se-Kure Controls develops and manufactures innovative asset protection systems that maximize return on investment for its retail and industrial customers. From mechanical security to electronic protection, Se-Kure Controls offers over 800 unique products and solutions. They've made a name for themselves over the past 50 years by taking new ideas from concept to completion faster and cheaper than their competitors. Roger Leyden, Founder, President & CEO; Michael Campbell, VP National Sales; and Greg Saputo, Regional Sales Director, tell us what's new with Se-Kure Controls and why they're having their best sales year to date.

---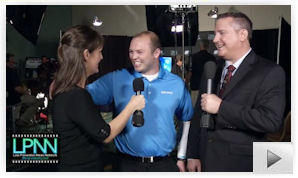 Get to know Steve O'Toole, National Sales Rep for NuTech National, in this LPNN Quick Take. As a first-time attendee of NRF Protect, Steve talks about his biggest takeaways from the LP conference, what excites him most about NuTech, and several other fun topics with Amber and Joe.

Solution Providers, have a video or commercial you want to publish? Contact us.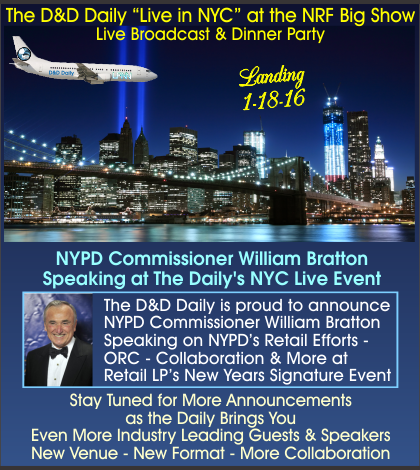 2014's GLPS's - Group LP Selfie's


Your Team - Your Pride - Our Industry

One Selfie at a Time

GameStop West Market LP & HR Team

"People. Passion. Prevention."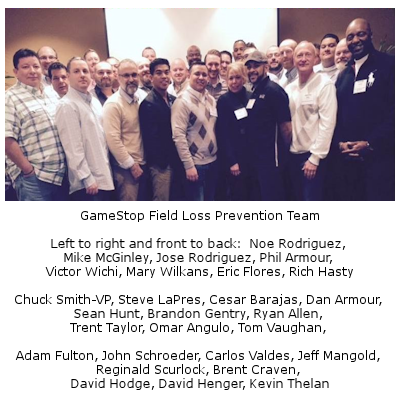 *Published on November 13, 2014

Show Your Industry Your Group LP Selfie

Building the LP/AP Industry
One Selfie at a Time
---
View all the selfies here.
Send us your Group LP Selfie!

Sponsored by:



e-commerce

Sponsored by The Zellman Group
Where have all the comp store sales gone - Retail E-Commerce Sales Seen Growing 25% in 2015 Global retail e-commerce sales - spurred by big gains in China and other Asia-Pacific economies - are forecast to expand this year to $1.67 trillion, up nearly 25% from 2014, and account for a 7.3 percent share of the total retail market worldwide, research company eMarketer predicts. Between now and 2019, retail e-commerce sales growth "will continue to outpace brick-and-mortar sales growth by a more than 3-to-1 margin," the research firm said.

As a result, eMarketer estimates e-commerce sales will grow to $3.5 trillion by 2019 and account for a 12.4 percent share of total retail sales worldwide of $28.8 trillion, with the Asia-Pacific the dominant growth market.

In North America and Western Europe, spending on retail e-commerce purchases is forecast to increase by 14.4 percent to nearly $376 billion, and by 12.7 percent to $313 billion, respectively, and with growth expected to come from "expanding online categories and increased order values."

In the U.S., e-commerce sales will increase by 14.2 percent to reach $349 billion, or a 7.2 percent share of total retail sales. The study added that "though brick-and-mortar sales still command a vast majority of the market, e-commerce sales are increasing at a much faster rate." The study projects that by 2019, U.S. retail e-commerce sales will grow 57 percent to reach $548.2 billion. wwd.com

Why Apple Pay will cure NFC security headache
Mobile NFC could solve the security flaws of contactless card payments, according to experts reacting to the findings from a recent Which? report. According to Paul Hampton mobile solutions such as Apple Pay offer "much greater security". "Contactless payments made with mobile phones typically don't use real card details and usually need the user to supply either a PIN number or fingerprint in order for the phone to transmit the payment information, this prevents a fraudster with the appropriate wireless equipment from being able to capture any information," said Hampton. "The payment industry always planned that the risks associated with exposing information over wireless connections would be mitigated by stronger controls put around card not present transactions made over the telephone or Internet, however, as Which have highlighted, often these controls are relaxed by merchants as the inconvenience of additional security can drive customers away from completing purchases." cbronline.com

Top 3 Factors Disrupting Online Retail in 2015
Like a tornado ripping through an empty cornfield, online retail has gathered enormous strength. Consumers love it for its convenience, and there are fewer barriers to entry for retailers. Every year it seems that eCommerce gets stronger and develops even more innovative practices that have a lasting impact on the industry.

Many companies have drawn up ways to improve eCommerce in 2015. These ideas can completely change the way online sellers compete with one another. Retailers are beginning to switch gears to accommodate their business strategies according to these changes. tamebay.com

UPS delivers expanded e-commerce options

Next On The Vegas Strip - The Mike Tyson Bitcoin ATM?

Snapchat reportedly working on 'special' ecommerce product with Hearst

"Fraud is not a person - it is a dynamic grouping of statistics that deviate from the norm."
Stuart B. Levine, CFI, CFCI
CEO, The Zellman Group & Zelligent


ORC News
Sponsored by NEDAP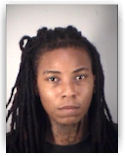 ORC Ring - Female admits to being part of ring operating in Leesburg, Fla. - Hitting Walmart - Are they hitting your stores? A 26-year-old Leesburg woman, arrested for shoplifting at least a half-dozen times, let slip to police she is part of retail theft ring, an arrest affidavit states. Brionna Bender was taken into custody Monday for allegedly taking three sets of bedroom sheets from bedding department at Wal-Mart, placing them in a Wal-Mart shopping bag and trying to get a $40.41 refund from the service desk. While waiting on the history to come back, Ms. Bender made spontaneous statements (about) how there were several arrests for theft because she was part of a group who were going around doing these thefts at several other stores in the area," the arresting officer said. Bender made no additional comments. dailycommercial.com

Man steals thousands from sunglass store in Jacksonville, FL A Yulee business owner is on edge over the theft of thousands of dollars in merchandise stolen right in front of his employees, again. The heist was caught on surveillance video. He grabs a pair of expensive sunglasses and puts it in his pocket... over ... and over again. He even pretends to try on the shades - while already sporting a pair - before stuffing his pockets. "This guy was a professional, my staff members were two feet away from him - literally." "The thief walked around the store - talking on his cell phone to keep employees away - grabbed 8 designer glasses worth about $3,000 and the owner is hoping surveillance video will help get this guy caught. news4jax.com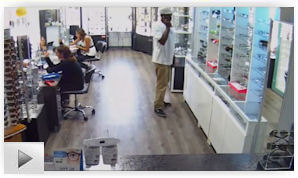 Serial shoplifters steal $10K in merchandise in South Jackson, TN Thousands of dollars in merchandise is stolen from a Jackson Walmart in what police are calling an elaborate shoplifting scheme. Officers say they stole more than $10,000 worth of merchandise and may be connected to similar thefts in Jackson and West Tennessee. But this dynamic duo's shoplifting scheme came to an end Monday night. In the video, Noonan can be seen opening a box filled with new merchandise and emptying it. Seconds later, she can be seen filling the box with dozens of other items, trying to conceal them. Investigators said Noonan and Hayes were known for using a getaway car and that it was easier to track them because they used the same one almost every time. wbbjtv.com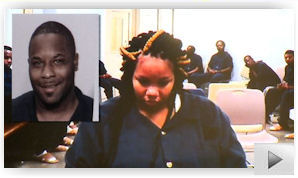 Macy and Sears Jewel Thief plead Guilty in San Mateo County, CA A Hayward man facing multiple burglary and theft charges in connection with a series of attempted jewelry and cigarette thefts in San Mateo and Redwood City took a plea deal on Monday just as his trial began. Dale Lionel Mark, 55, pleaded no contest to one count of burglary and one count of grand theft and admitted to nine prior convictions. On Dec. 1, 2014, Mark was seen entering the Macy's at the Hillsdale Shopping Center in San Mateo and using a tool to cut a security cord on a jewelry case before leaving the store. An accomplice was allegedly waiting to pick up the case, which contained $31,000 in jewelry. On Dec. 22, 2014, Mark allegedly returned to the same shopping center, entered the Sears store, took a pair of wire cutters from the hardware department and again cut a cord on a jewelry case in the store. He allegedly picked up the jewelry case himself, which contained $13,000 in jewelry, and placed it in a shopping cart before walking out of the store with it. smdailyjournal.com

Jeans Thieves Sought After Violent Shoplifting Incident at Dillard's in Waco, TX Police have released surveillance images of a man and woman wanted in connection with the theft of a number of pairs of jeans from the Waco Dillard's store, where an employee was hurt while trying to detain the pair. The injury the female employee suffered means the two are facing robbery charges, police said. kwtx.com
Do you have an ORC case to share?
Share your ORC news and help the industry grow


Retail Crime News

Sponsored by Security Resources
Update: Use of force under investigation after NYC Target arrest caught on camera The NYPD is investigating the use of force used by officers during an arrest at a Target store in Brooklyn that was caught on camera. The video shows several punches being thrown, including two by a male officer and two by a female officer, as a crowd instantly gathers around the officers from the 70th Precinct who are attempting to arrest Alando Brissett.

"That's when people actually responded," City Councilman Jumaane Williams said. "That's when the crowd got animated. It didn't seem to be the arrest or whatever happened before. It seemed to be the punches....There are a good few seconds there where they're just kind of wailing on him."

The video was shot by a Target shopper on Flatbush Avenue in Midwood just after 7:30 p.m. Saturday. Police say after Brisset dropped off some bottles for recycling, he asked for a receipt. And when he was told the store doesn't provide them, Brissett refused to leave. Williams spoke with Target employees, who said Brisset was there the day before, and his behavior then was alarming.

"We want to make sure that people understand that something happened before the video," Williams said. "Because it starts off with the arrest, you don't know what's going on before that. But even within that context, we still need to find out what the protocol is when someone is not complying." Authorities say that not only did Brisset refused to leave, he also refused to give them his name. He was charged with trespassing and disorderly conduct. The incident is now under internal review to determine any misconduct. 7online.com
Woman Arrested on Shoplifting charge found dead in Holding Cell in Mount Vernon, NY Authorities are investigating the holding-cell death of a woman who waited two days for arraignment on a shoplifting arrest in Mount Vernon. Mount Vernon Mayor Earnest Davis said 43-year-old Raynetta Turner had been arrested Saturday on a shoplifting charge for the third time recently. She was found unresponsive and lying on her side on a wooden bench in her holding cell Monday afternoon. According to Davis, Turner reported various medical issues at the time of her arrest, and she was taken to Montefiore-Mount Vernon Hospital. She was then released back to police custody Sunday evening. Raynette Turner was accused of stealing from Restaurant Depot, a local food wholesaler. Sunday morning she said she felt sick. Police say she was treated at the hospital for hypertension and then brought back for her court appearance. Police say no foul play is suspected. An autopsy is being done. 7online.com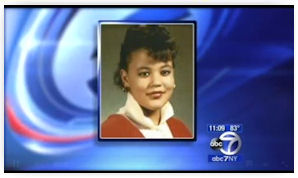 Judge Overturns Shoplifter's Walmart Ban, But Store is Still Off-Limits Two weeks after a municipal court judge handed down a sentence of banishment for life from any Walmart store in America to a shoplifter, the verdict has been vacated. But the shoplifter, Johanna Cassimore, of Hopatcong, still won't be allowed inside the retail chain's buildings. That's because, according to nj.com, Cassimore had previously signed an agreement with the Walmart company stating she would never enter the stores again prior to her guilty verdict in Mt. Olive Township earlier this month. The vacated ruling, made Monday, showed Judge Brian Levine meant to acknowledge the agreement between Cassimore and Walmart, not that he was imposing the ban himself, the report said. patch.com

Man, 71, shot to death outside Family Dollar store in Atlanta Police are investigating the shooting death of a 71-year-old man in the parking lot of a Family Dollar store in northwest Atlanta. The shooting happened at the store on Joseph E. Boone Drive early Wednesday morning. Atlanta police Lt. Charles Hampton tells WSB-TV that investigators were not sure about the circumstances that led to the shooting. He said they planned to canvas the area to see whether there were any witnesses. wsbtv.com

Family Dollar security video helped identify suspect in Egg Harbor City store beating Police are still seeking the female suspect in the beating of a woman at the Family Dollar store here Monday afternoon. Sgt. Dylan Hutton said Wednesday that a security camera caught the alleged attack, and a woman has been charged after a judge found probable cause in the case. A warrant has been issued for her arrest. Hutton said there were children in the store at the time of the incident, but he is not sure if they were with either of the women involved. pressofatlanticcity.com

Game Stop roof top Burglary in Stillwater, OK end with Police Chase and crash Police arrested a 19-year-old early Tuesday morning, suspected of cutting a hole into the roof of a Stillwater Game Stop. He and another burglar crashed; the second person remains hospitalized. One man woke up behind bars and another in the hospital after allegedly burglarizing a Stillwater business. Police arrested 19-year-old Markez Thompson, from Nebraska, for second degree burglary, possession of burglary tools and attempting to elude officers. He and another person are suspected of cutting a hole into the roof of a Game Stop. Thompson ran on foot and was caught, while a second suspect drove from the Game Stop down Hall of Fame Avenue, chased by police. He crashed in a backyard, injuring himself seriously. kfor.com

Kay Jewelers employee in Center Valley, PA tries to re-sell a $7,999 stolen diamond ring A Kay Jewelers employee stole a 2-carat Neil Lane engagement ring from The Promenade Shops. Travis Michael Ketchen of Nazareth, reportedly tried to sell the $7,999.99 ring on July 25 to another jewelry store where it was recognized as belonging to Kay Jewelers. The jeweler did not purchase the ring and provided surveillance video footage of Ketchen. The Neil Lane ring was reported missing from the Center Valley store safe on July 13. wfmz.com

DNA hit and a Punch in the nose brings arrest for Walgreens robbery In Urbana, IL A Champaign man's DNA left behind at an Urbana drug store late last year has led to his arrest for robbery. Urbana police investigator Dave Smysor said he learned recently from the Illinois State Crime Lab that blood left at Walgreen's was found to contain DNA that matched that of Levester Pettigrew. Smysor said that in the early morning hours of Dec. 13, 2014, a man came in the Walgreen's and asked a clerk for change. When the male clerk opened the register, the man reached across the counter and snatched a handful of $20 bills. Smysor said the clerk then jumped over the counter and got into a fight with the robber, bloodying his nose in the process. news-gazette.com

Search continues for suspect in Under Armour Armed Robbery in the Tanger Outlet in Bluffton, SC The search for the armed man, who robbed some employees at a popular shopping center in Bluffton, continues. Two employees of the Under Armour store at Tanger Outlet One were robbed at gunpoint, as they opened the store around 8 a.m. on Tuesday. Investigators say the man, dressed in black clothes, with a black mask, approached the two, entered the store, demanded money, and ran. The Beaufort County Sheriff's Office has been looking for him ever since. Deputies canvassed the area of Fording Island Road with assistance from Bluffton Police, for hours. There were feet on the ground, and eyes from the sky as the chopper flew above. They did find what they believe to be the suspect's handgun. wmbfnews.com

Thieves smash window, spend hours looting Tacoma, WA business Surveillance cameras caught a smash-and-grab looting that went on for hours inside a local business. Aside from being upset by the thefts, the owner is also frustrated about all the bystanders who never raised the alarm. "They threw a large piece of concrete right through the front window," said Josh Norris, who's been gearing up for the grand opening of Sluggo Brewing on 6th Avenue. From there, the hooded thief then snatched a mountain bike off the rack and walked out. komonews.com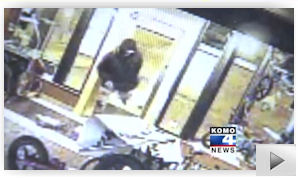 Polk County FL Sheriff's Department busts suspects with 85 Counterfeit Credit Cards Texas man called the Polk County Sheriff's Office earlier this year to say his debit card was being used in Davenport, FL. He said he'd never been to Davenport and didn't lose the card, yet somehow someone had used it to take money out of a CenterState Bank ATM there. Deputies pulled surveillance video from the bank and said it showed 29-year-old Harvey Jackson Jr. using the card. They then got a warrant to search his Davenport home. When they went to the house on Sunset View Drive on Tuesday, deputies said they found Jackson, his 34-year-old girlfriend and her mother. They also found a credit card re-encoder. Deputies said Jackson had about 85 counterfeit cards made from information he got from the internet. storyclash.com

Tampa, FL Man Sentenced to 4 years in Prison for Credit Card Fraud and Identity Theft United States District Judge James D. Whittemore has sentenced Dariel Sardinas Lopez (22, Tampa) to four years in federal prison for credit card fraud and identity theft. He pleaded guilty on April 22, 2015. According to court documents, Sardinas Lopez produced and trafficked in counterfeit credit cards. These fraudulent credit cards were encoded with the numbers and information of victims whose cards had been "skimmed" at local gas stations. justice.gov

Dallas County deputy arrested for shoplifting in uniform A Dallas County sheriff's deputy was arrested by Garland police Tuesday for allegedly shoplifting from a Tom Thumb grocery store eight times. Darrell Markeith Moore, 49, was charged with one count of theft between $50 and $500, a Class B misdemeanor, after the eight incidents over the course of a month were combined for one charge. wfaa.com

Police use Taser to subdue hammer-wielding man at Wal-Mart

Bizarre bistate police chase began over underwear

Two Middleburg, FL women charged with carjacking and false imprisonment after Kohl's shoplifting incident

Walmart Shoplifting suspect sought by North Augusta, GA Police

Dubai gang steals millions from villas, buries loot in desert


Robberies and Burglaries
● Capeview Food - Norfolk, VA - Burglary
● Cashland - North College Hill, OH - Armed Robbery
● Casey's General - Great Bend, KS - Robbery
● Chevron - San Antonio, TX - Armed Robbery
● CVS - Haddonfield, NJ - Armed Robbery
● Dunkin Donuts - Woodstown, NJ - Burglary
● Family Dollar - Atlanta, GA - Shooting/ 1 man killed
● GameStop - Glassboro, NJ - Theft
● Hy-Vee - Jefferson City, MO - Robbery/ Shooting
● Kum & Go - Owasso, OK - Shooting
● Las Palmas Grocery - Corpus Christi, TX - Armed Robbery
● Metro PCS - San Bernardino, CA - Burglary
● Mobile - Mansfield, CT - Armed Robbery/ employee charged
● Rabba Foods - Brampton, ON - Armed Robbery
● Rite Aid - Haddonfield, NJ - Robbery
● Southern Food - Suffolk, VA - Armed Robbery
● Stars and Stripes Flag Store - Rochester, NY - Robbery
● Under Armour - Armed Robbery
● Verizon - Lexington, KY - Armed Robbery


Featured Job Listings
Sponsored by NuTech National
Feature Your Job Here For 30 Days -
70% Aren't On the Boards
Dir of AP, Global Ecommerce
Ralph Lauren
Greensboro, NC
Ralph Lauren
Dir AP
Saks Fifth Ave

New York, NY
Saks Fifth Ave


VP of Security
Comcast
Philadelphia, PA
Comcast
Senior Dir Safety/Food Safety/Hazmat
Sears
Hoffman Estates, IL
Sears Holdings Corp
Territory LP Dir.
Burlington Stores
Los Angeles, CA
Burlington Stores
Dir. of Security/LP
Estee Lauder
Los Angeles, CA
Estee Lauder
Director of LP
A'gaci
San Antonio, TX
A'gaci
Director of LP
Lane Bryant
Columbus, OH
LinkedIn
Director of LP
PacSun
Anaheim, CA
PacSun
VP Supply Chain, LP & Safety
Ross Stores
Ft. Mill, SC
Ross Stores
Dir, Pharmacy LP
Rite Aid
Camp Hill, PA
Rite Aid
LP Corporate Sr Mgr
JC Penney
Dallas, TX
JC Penney
Corporate LP Mgr
St. John Knits
Irvine, CA
St. John Knits
Mgr, Corp Security & LP
Canadian Tire
Oakville, ON
Canadian Tire
Regional LP Mgr
Victoria's Secret
Los Angeles, CA
L Brands
Market ORC Investigator
Victoria's Secret
San Francisco, CA
L Brands
District LP Mgr
Dick's Sporting Goods
Phoenix, AZ
Dick's Sporting Goods
LP Mgr
Dick's Sporting Goods
Wheaton, MD
Dick's Sporting Goods
Regional LP Mgr
Family Dollar
Philadelphia, PA
Family Dollar
Implementation Expert/Project Mgr
LP Software
Worth, IL
LP Software
Sales Representative
NuTech National
Maitland, FL
NuTech National

Limited Time Only - Post Your Multi-Unit LP jobs for FREE - Learn More Here

Daily Job Alerts


Appearing One Day Only
View our Internet Jobs Archives here
LP Specialist
Fred Meyer
Snohomish, WA
Kroger
Dept Mgr LP & Safety
Lowe's
Potsdam, NY
Lowe's
Dept Mgr LP & Safety
Lowe's
Fredericksburg, VA
Lowe's
Dept Mgr LP & Safety
Lowe's
Jacksonville, NC
Lowe's
AP Team Leader
Target
Mechanicsburg, PA
Target
AP Team Leader
Target
Fort Wayne, IN
Target
ETL Assets Protection
Target
Bakersfield, CA
Target
LP Manager Hrly
Kmart
Natchez, MS
Sears Holdings Corp
LP Manager Hrly
Kmart
Zanesville, OH
Sears Holdings Corp
AP Manager in Training
Walmart
St Charles, MO
Wal-Mart
Area LP Mgr
ULTA Beauty
Charlotte, NC
ULTA Beauty
Area LP Mgr
ULTA Beauty
San Francisco, CA
ULTA Beauty
AP/LP Supervisor
Macy's
Novi, MI
Macy's
AP/LP Supervisor
Macy's
Seattle, WA
Macy's
Retail Store LP Mgr
Dick's Sporting Goods
Pembroke Pines, FL
Dick's Sporting Goods



Home of the Industry's Original
On the Move

Tony Sweeney was promoted to Regional Loss Prevention Manager for Guitar Center.

Post Your New Job or Promotion!
See all the Industry Movement


Your Career
Sponsor this section of the Daily
10 Simple Rules for Increasing Your Team's Productivity A lack of direction or not managing time properly can quickly take your high-performing team off the rails. It's critical to make sure that simple distractions don't become productivity wreckers for your team. Follow these rules to keep them on track. Forget IM

One Amazingly Simple Way to Make Your Team Unstoppable We all want our organizations to be the best of the best. We want more efficiency, collaboration and a positive working space. By creating an entirely transparent organization, you can reap the rewards. Keep everyone connected

3 Ways You May Be Holding Back Your Team Your team needs the confidence that they can do it without you, but they won't get that chance to step up unless you give it to them. This is one of the most important leadership skills you can develop, and it's one of the most essential ones for finding success. Hand over the reins

The Benefits of Learning as a Team
As we increase our responsibilities, we seem to decrease our efforts to learn. How much time to we spend truly reflecting on our mistakes or stepping outside of our comfort zones? Learning helps us to sharpen our craft, and the teams that learn together, benefit together. In this together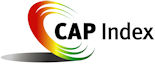 Tip of the Day
Sponsored by Vector Security
Seems like the longer a process goes, the harder it is for everyone to stay focused on the initial purpose and maintain the enthusiasm as when it began. Time and difficulty have their impact, but maintaining the passion and enthusiasm is up to each person. With the last step seemingly the easiest, it is usually the most critical step of all and many tend to approach it as if it is a mere formality when, in reality, that last step can be the biggest and, if you do not watch out, it could be a step right off the cliff.

Just a Thought,
Gus





Upcoming Events
---
Recruiting?
Get your job e-mailed to everyone... everyday
Post on our Featured Jobs Board!
Reach your target audience in 2015 every day!
Request our 2015 Media Kit
update account / change e-mail
unsubscribe FEEDBACK
www.downing-downing.com

Advertise With The D&D Daily




36615 Vine Street, Suite 103
Willoughby, OH 44094
440.942.0671
copyright 2009-2019
all rights reserved globally