The D&D Daily Mobile Edition
July 30,

2015



The LP Industry's #1 News Source - Informing, Educating and Instilling a sense of community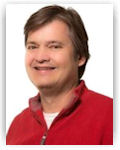 Jim Nelson was named Director of Safety for CVS Health. Jim had been part of Target's safety team for over nine years, and held such positions as Safety Compliance Business Partner, Safety Compliance Process Leader and Distribution Safety Manager, his most recent role. Jim has also worked for such companies as Willis Coroon, a risk management and insurance intermediary, as Senior Safety Consultant; The Hays Group, a risk management, insurance and employee benefits advisor, as Director of Risk Control; and Reliance Insurance Company as Risk Control Manager. Jim is on committees for both RILA and ASSE. He earned his Bachelors degree in Communications from the University of Minnesota - Duluth. Congratulations Jim!

News Brief
Sponsored by WG Security Products, Inc.
20+ Employees, 40+ stores, standardized features? - San Fran's New Retail Rules Apply to You & Your Security Providers
Rules Revised 7/15/15 Before hiring any new temporary help you've got to offer, in writing, those hours to your current part time help as they have 'First-right-of-refusal'. Retail company buyers (change of control) must retain "eligible employees" provided by seller on retention list and make no changes for 90 days after taking ownership. Successor employer may not discharge an eligible employee during this 90-day transition period without "cause." Any job cuts are driven by seniority.

Must provide advanced notice of work schedules prior to starting date of new hires and good faith estimate of expected minimum number of scheduled shifts per month, and the days and hours of those shifts. Employers must provide at least two weeks' notice by posting the work schedule in a conspicuous place on the premises, or transmitting the schedule by electronic means, provided employees are given access to the electronic schedule in the workplace. The work schedule shall include any on-call shifts.

Employer must compensate the employee with premium "predictability" pay for any changes to a previously scheduled shift as follows: (1) one hour of pay at the regular hourly rate for notice less than seven days and more than 24 hours; (2) two hours of pay at the regular hourly rate for notice of less than 24 hours (if the new shift is four hours or less); and (3) four hours of pay at the regular hourly rate for notice of less than 24 hours (if the new shift is more than four hours).

If an employee is required to be available for an on-call shift and is not actually called into the workplace, the employee must still receive two hours of "predictability" pay for each on-call shift of four hours or less; if the shift is more than four hours, then the employee must receive four hours of pay for each on-call shift.[26] Importantly, on-call "predictability" pay is not required if the employer actually requires the employee to report to work.

Must provide part-time employees with the same starting hourly wage as full-time employees. Part-time employees must also be given the same access to paid and unpaid time off as full-time employees. The same eligibility for promotions as full-time employees in the same job classification.

Security Staff Contractors

Formula retail employers that utilize janitorial and security service contractors must include provisions in their contractor agreements to comply with the right of first refusal, predictable scheduling and equal treatment of part-time employee obligations set forth in these ordinances. Importantly, the amendments permit collective bargaining agreements to expressly waive any or all of the protections of Articles 33F and 33G by clear and unambiguous terms.

Employers to post notices of employee rights under these ordinances in conspicuous locations at every workplace in the city and county of San Francisco frequently visited by employees. law360.com

Whole Foods feels like victim after NYC audits - Analyst say it impacted their Q2 results Whole Foods Market feels victimized by the national publicity resulting from a weights and measures audit in New York City that uncovered overcharging at nine of its stores there, John Mackey, co-CEO, told investors Wednesday. We don't think our track record is any different than any other supermarket's," he said, "[so] we're not sure why Whole Foods was singled out for this attention. It's just something that went viral in the media, and it has hurt our trust, and we feel like we're victims.

"We don't know exactly why the [New York] Department of Consumer Affairs went after Whole Foods like this, and we're not sure why the media went crazy with it, but it did happen. Whole Foods has to reestablish consumer trust, Walter Robb, co-CEO, added. "We're taking all the steps you can — improving our training regarding in-store packaging, weighing and labeling processes and expanding our third-party auditing process companywide — but [trust] has to be rebuilt a step at a time and through solid, solid execution day in and day out.

According to Mackey, "There's no magic wand we can wave. We're going to do third-party audits and we're going to be transparent about it and hopefully, over time, the basic integrity of our company and the good customer service we provide will put this in the past." supermarketnews.com

Overcharging scandal hurts Whole Foods sales
The grocery chain known for its organic offerings said Wednesday that sales growth slowed sharply at established locations in the last two weeks of the quarter ending July 5. canadiangrocer.com

Walmart warns suppliers: Don't cheat our customers - Audit Point for LP/AP in every retailer Walmart has warned its suppliers that a 12 ounce package of cereal or coffee or crackers better contain all 12 ounces. The retail giant hopes to avoid the kind of trouble that Whole Foods (WFM) ran into last month when it was investigated for overcharging customers. That probe is still going on, and the store is expected to be hit with millions of dollars in fines as a result. Brian Nick, a Walmart (WMT) spokesperson, confirmed that the company's memo to suppliers was a reaction to the Whole Foods investigation.

Walmart's email, which was sent July 20, warns its suppliers that "offering for sale less than the quantity represented is illegal in every state." It advises manufacturers that they should have a designated compliance team and adopt an auditing system. cnn.com

Firm preps staff for Wal-Mart layoffs - Memo based on people 'inside' retailer, employment agency executive says Northwest Arkansas recruiting firm Cameron Smith & Associates is preparing its employees for "a surge of phone calls, emails and resumes" related to layoffs at the Wal-Mart Stores Inc. home office in Bentonville. As many as 1,000 employees could be laid off at the home office, according to Cameron Smith of Cameron Smith & Associates, which specializes in working with Wal-Mart vendors and suppliers. Smith said he sent the memo to his employees on the basis of conversations with people "inside Wal-Mart" and as a means of ensuring his employees are better prepared for assisting laid-off workers than they were in 2009 when as many as 800 Wal-Mart headquarters employees were let go.

CEO Doug McMillon mentioned the size of the company's headquarters as a possible detriment to quicker action at the store level and told retail analysts during a June question-and-answer session that employees should remember "there are no cash registers in the office."

Wal-Mart laid off 50 home-office employees in multiple departments in late January. Sam's Club, the warehouse retail division of Wal-Mart, trimmed 2,500 employees nationwide in January 2014. arkansasonline.com

New York AG Settles With C&S On Preventable Accident Termination Policy New York Attorney General Eric Schneiderman has announced a settlement with C&S Wholesale Grocers following a review into the company's written policy of firing employees who were injured in a "preventable accident" within their initial 90-day probationary period of employment. C&S has two distribution centers in Newburgh and Chester, New York. Under the company's policy, a probationary employee who was injured would be terminated. According to Schneiderman, the policy violated the law because it dissuaded workers from reporting injuries and filing claims. theshelbyreport.com

Outlet Co. Sued Over Wilsons Leather Data Collection A proposed class action filed in California federal court Monday accused outlet mall operator AM Retail Group Inc. of improperly collecting email addresses during credit card transactions at Wilsons Leather locations throughout the state. law360.com

Deputy Director, Asset Protection for Holt Renfrew- Canada's Ultimate High End Retailer - The #2 spot in AP located in Toronto Corp. Support Center Working with the Director, Asset Protection, the Deputy Director, Asset Protection proactively defines, develops, implements and monitors the appropriate company-wide asset protection strategies for all channels of business at Holt Renfrew to ensure the protection of assets, employees and customers within a luxury shopping experience. Editor's Note: Holt Renfrew for years had the market cornered in Canada as the #1 high-ender in Canada. Now with Saks Fifth Ave and Nordstrom invading the market they will have competition. Over the last year Holt has made some significant announcements about opening another smaller format store and remodeling a few locations. They've got a great reputation and the stores are a Canadian staple for luxury shoppers. But they'll have their challenges with especially Saks Fifth Ave opening up across the country. This would be a great job to look at in the AP community. taleo.net

Zales Jewelry division is no more as Signet realigns corporate structure Zales Jewelry division is being consolidated into Signet, and the company may move out of its longtime headquarters in Irving. Signet, which also owns the Kay and Jared chains, has decided to put all brands under one corporate umbrella. The stores will keep their brand identities. "Signet will continue to have a substantial presence in Dallas," Signet spokesman David Bouffard said. "There are and will continue to be key positions in each Signet campus location: Akron, Dallas and U.K." Signet, which is based in Bermuda, also has offices in the U.K., where it's one of the largest mall-based jewelry retailers. dallasnews.com

Michael Kors LLC Files Counterfeiting Suits Against New York Landlords Michael Kors LLC has recently filed a 35-page complaint in U.S. District Court Southern District of New York against Mulberry Street Properties Corp. and four other New York City-based businesses for allegedly allowing the sale of illegal counterfeit merchandise by its tenants Kors' strategy of targeting New York City counterfeiters by suing their landlord is possible because of a law passed by former New York City Mayor Michael Bloomberg in 2003. According to WWD, the regulation was designed to "lower the boom on landlords who house counterfeiters but feign ignorance of their activities." fashiontimes.com

D&D Daily expands Selfies - New 'Volunteers in LP' Selfies - The 'VLPS' - LP & the Solution Providers - We're all one team - one community, making a difference! Whether it's your GLPS or your VLPS - Show the industry Your Group and Your Volunteers! With the LP community and teams showing their pride in the Group LP Selfies we thought it would be great to expand it to include the entire LP community and solution providers in our new Volunteers in LP Selfies, the 'VLPS.' This is a free service to everyone including the solution providers. As it would be great if we can all show how our community makes a difference every day in North America with volunteers helping others. Let's show the retail community how much the LP/AP industry comes together as one in Volunteering across North America. Send in your VLPS selfies today and we'll post it for the whole industry to see. Stay tuned for more developments and let's see if we can attract our fellow colleagues across the pond in the UK and Europe.

With 424 stores Whole Foods sees demand for 1,200+ in U.S.

Saks Fifth Avenue to Debut Shoe-Only Format

Seventeen states offer sales tax holidays on back-to-school items & qualifying products = State breakdown

July Same Store Sales Results
Rite Aid pharmacy up 3.4%, front-end up 0.1% with total sales up 2.1%

Quarterly Same Store Sales Results
Steve Madden Q2 retail comp's up 18.5% with total net sales up 9.4%
SKECHERS USA Q2 retail stores comp's up 12.9% with total sales up 36.4%
West Marine Q2 comp's up 7% with net revenue up 7.1%
Havertys Q2 comp's up 4.8% with net sales up 7%
Whole Foods Q3 comp's up 1.3% with total sales up 8%
GNC Q2 domestic company-owned stores including GNC.com comp's down 2.8% with consolidated revenue up 0.5%
All the news - One place - One Source - One Time
The D&D Daily respects your time
& doesn't filter retail's reality

Report Your News!
(content subject to approval)



PayPal News

GAP INVESTIGATIONS BREAKING
NEWS – July 28, 2015
Our mission is to protect PayPal and our millions of customers by developing systems and procedures to protect our global user base and brand reputation, addressing risk through the prevention and reduction of criminal activity, and fostering strategic relationships with internal business partners, law enforcement and government agencies.
A 2 year proactive criminal investigation into illegal activities of Sean Benson (Sir King Cash) and his company, Identity Music, has resulted in a criminal conviction and jail sentence. Benson and his wife, Jennifer Hallam, set up a bogus online company to facilitate the laundering of more than (1.3 million pounds) $2 million in stolen bank and credit card funds through PayPal. The extensive investigation conducted by GAP Investigators with the support of Risk team partners uncovered details of more than 2,000 compromised bank accounts and identified approx. 700 victims of this sophisticated criminal fraud scheme. The financials were provided to Benson by Russian hackers in underground online forums and then processed through his fake online website.

At the criminal trial, in which PayPal GAP Investigators testified on behalf of the company, the suspects were found guilty on all counts of fraud by false representation and money laundering. Benson was sentenced to seven years in prison and Hallam was sentenced for 18 months in prison with a two year suspension. The suspects were sentenced by the Southwark Crown Court in the UK on July 21, 2015.

All associated accounts related to the crime were restricted and GAP is continuing work with the UK's Metropolitan Police Criminal Finance team to recover a $110,000 loss suffered by PayPal.
Daily Mail News Article


For further information on PayPal GAP Team, email inquiries to lawenforcement@paypal.com.


Survey Finds Employee Negligence is Leading Cause of Insider Threats in the U.S.
Companies still uncertain how to mediate unintentional insider threats beyond training and awareness programs. Employee negligence, which may be caused by multitasking and working long hours, can result in insider threats and cost companies millions of dollars each year. It can cost a U.S. company as much as $1.5 million and Germany companies 1.6 million euros in time wasted responding to security incidents caused by human error, according to a new survey of IT and IT security practitioners in the U.S. and Germany. 70 percent of U.S. survey respondents and 64 percent of German respondents report that more security incidents are caused by unintentional mistakes than intentional and/or malicious acts.

U.S. respondents reported that employees are not properly trained to follow data security policies (60 percent) and that senior executives do not consider data security a priority (50 percent). "Maliciousness is tagged as the leading cause in insider threat discussions, but the impact of negligence cannot be overlooked."

"As the Ponemon study reveals, security incidents are caused by negligence which leads to a decrease in IT productivity. Workplace stress, multitasking, long hours and a lack of resources and budget are the biggest contributors to employee negligence. Having programs in place that include a mixture of training, policy and technology are vital to addressing insider threats before they become a major issue." cnn.com

Mastering Predictive Analytics
Mastering "predictive analytics" — the practice of organizations extracting information from existing data sets in order to determine patterns and predict future outcomes and trends — is not easy. As the authors of "Mobilizing the C-Suite for Big-Data Analytics" explain (see below), "crafting and implementing a big-data and advanced-analytics strategy demands much more than serving up data to an external provider to mine for hidden trends. Rather, it's about effecting widespread change in the way a company does its day-to-day business." cfo.com

Hackers Trick Email Systems Into Wiring Them Large Sums - Two retailers fall victim Cybercriminals are exploiting publicly available information and weaknesses in corporate email systems to trick small businesses into transferring large sums of money into fraudulent bank accounts, in schemes known as "corporate account takeover" or "business email fraud." Both "organized crime groups from overseas and domestic-based actors" are typical perpetrators, said Patrick Fallon, a section chief in the FBI's Criminal Investigative Division.

In a recent advisory, the FBI said its Dallas office had identified six Nigerians, possibly working as a group, who had targeted roughly 25 Dallas companies, "with an attempted loss of over $100 million." The emails appeared to be from high-level executives in the company being targeted, the FBI said in the advisory. But in fact, the emails were sent from a domain that was similar, not identical, to the target's actual domain name.

In other instances, cybercrooks have used malware to insert themselves into a company's email system. After monitoring email traffic, they tinker with a legitimate message, altering wire transfer or Automated Clearing House orders so that the payment is diverted to a bank account they control. Editor's Note: We know of two retailers that have fallen prey to this scam, both of which lost funds. wsj.com

Russian Cyber Underground Goes From Strength to Strength The Russian cybercrime underground has evolved to a new level of sophistication and professionalism, with enhanced features such as automation to accelerate sales, as well as translation and anti-spam proof services. That's according to Trend Micro's third report on the country, Russian Underground 2.0, which tracked and analyzed 78 forums – each with as many as 20,000 unique members.

It claimed that traffic-related products and services – like traffic direction systems (TDSs) and pay-per-install (PPI) services – are "the cornerstone of the entire Russian malware industry" because they provide both an increased number of victims and useful C&C information for targeted attacks.

"In the carding business, we observe automation in the process of checking cards, seeing their balance, or checking their validity. Everything can be done with one click. Money-laundering schemes are now being offered as well. Criminals offer peers the option to launder money in various ways (buying flight tickets, booking hotels, or renting expensive villas)."

Prices have also continued to fall on the underground markets, in part because of greater competition, according to the report. infosecurity-magazine.com

Cyber-attacks Hit Businesses Daily, But Resilience is Lacking Cyber-attacks are becoming a run-of-the-mill occurrence: Nearly two-thirds (63%) of C-suite executives say that their companies experience significant cyber-attacks daily or weekly. But there is a disconnect between awareness and action. Only 25% of respondents said their organization always incorporates measures into the design of their company's technology and operating models to make them more resilient. infosecurity-magazine.com

Mobile Payments: protecting payment apps from hack attacks In the past 12 months there has been an increase in the prevalence of mobile hacks and breaches. Attackers are using the critical data in a mobile application to motivate attacks not only on the app itself but also the back-end servers. These breaches, and in particular the Starbucks hack, highlight the importance of combining strong cryptography, secure server-side code, and binary-level code protection to create defence-in-depth. Step one for enabling secure payments is tokenisation. This is a critical piece of the puzzle as it protects transactions by replacing sensitive information, such as an account number, with a limited time one-time-use substitute code. So how do you also secure and protect the tokens? There are a couple of schools of thought when it comes to mobile payments, which relate to the ongoing debate on 'software vs hardware-based security.' retailfraud.com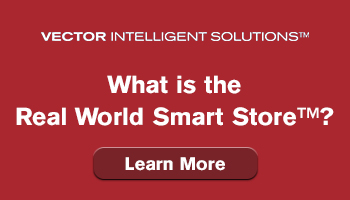 Loss Prevention Research Council


We are excited about the upcoming IMPACT Conference.

Join over 200 LP professionals collaborating to learn today's innovative crime prevention research and prevention methods.

Click Get more information to view our tentative agenda.

Click below to register or RSVP. Limited space available!




When:
Monday October 5, 2015 at 1pm EDT
-to-
Wednesday October 7, 2015 at 1pm EDT


Where:
J Wayne Reitz Union
686 Museum Road
Gainesville, FL 32611


If you are not a current member please contact operations@lpresearch.org for more information.

Thank you for your response, and we look forward to seeing you at IMPACT 2015!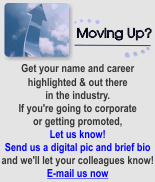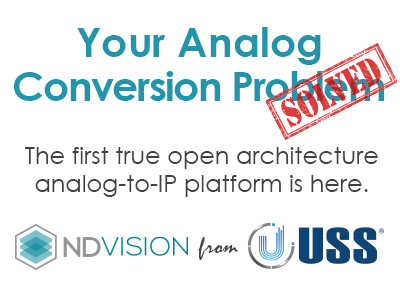 Se-Kure Controls develops and manufactures innovative asset protection systems that maximize return on investment for its retail and industrial customers. From mechanical security to electronic protection, Se-Kure Controls offers over 800 unique products and solutions. They've made a name for themselves over the past 50 years by taking new ideas from concept to completion faster and cheaper than their competitors. Roger Leyden, Founder, President & CEO; Michael Campbell, VP National Sales; and Greg Saputo, Regional Sales Director, tell us what's new with Se-Kure Controls and why they're having their best sales year to date.

---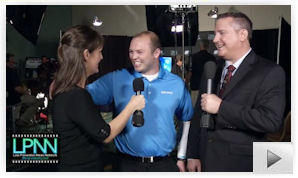 Get to know Steve O'Toole, National Sales Rep for NuTech National, in this LPNN Quick Take. As a first-time attendee of NRF Protect, Steve talks about his biggest takeaways from the LP conference, what excites him most about NuTech, and several other fun topics with Amber and Joe.

Solution Providers, have a video or commercial you want to publish? Contact us.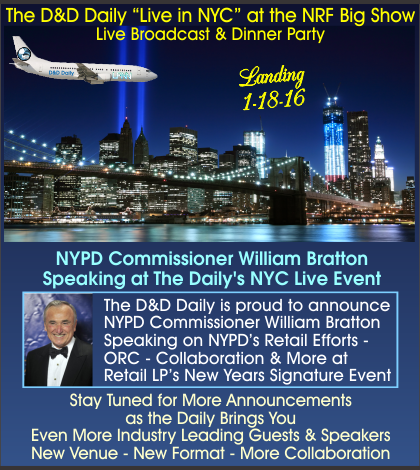 2014's GLPS's - Group LP Selfie's


Your Team - Your Pride - Our Industry

One Selfie at a Time



Burlington Stores, Inc. Houston, Texas
Loss Prevention Team

"Burlington - Brag About It!"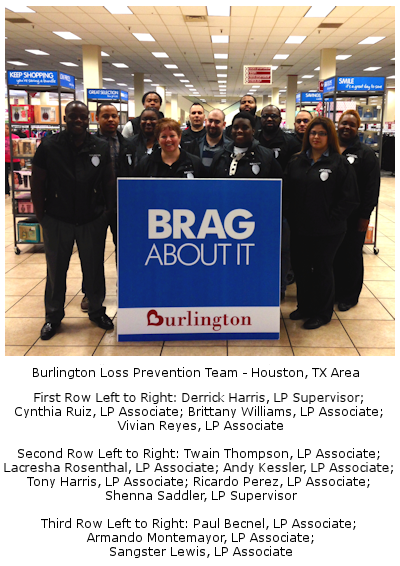 *Published on November 14, 2014

Show Your Industry Your Group LP Selfie

Building the LP/AP Industry
One Selfie at a Time
---
View all the selfies here.
Send us your Group LP Selfie!

Sponsored by:



e-commerce

Sponsored by The Zellman Group
American Apparel & Footwear Association issues open letter of complaint to Alibaba over counterfeit fight The letter released Friday by the American Apparel & Footwear Association, an Arlington, Va., group representing more than 1,000 clothing and shoe brands, marked the latest sign of frustration from some brand-owners over what they call the rampant selling of knockoffs on Alibaba's platforms. The letter, which is addressed to Mr. Ma, Alibaba's co-founder and chairman, and signed by the association's chief executive, Juanita Duggan, said that despite years of discussions, no "meaningful" outcome has been achieved.

In particular, the group criticized Alibaba's procedures for handling complaints from brand owners as overly onerous and opaque. The group urged the company to create a process under which Alibaba takes down listings of counterfeit products more quickly when brands request it. wsj.com

Wearables to account for 20pc of mobile proximity payments by 2020: report

Brick-and-mortar retailers rush to expand online

"Fraud is not a person - it is a dynamic grouping of statistics that deviate from the norm."
Stuart B. Levine, CFI, CFCI
CEO, The Zellman Group & Zelligent

ORC News
Sponsored by NEDAP
ORC male suspect busted after hitting Walmart stores across Georgia A serial shoplifter is behind bars after investigators say he hit several Walmarts across Georgia and was caught in the act on surveillance cameras. Rincon Police showed WTOC the video that revealed Justin Graham of Jacksonville loading his cart full of hard drives before stealing them from the Rincon Walmart. Investigators say he hit stores in Effingham, Camden, Crisp and Henry Counties, but was finally caught and arrested in Tift County. Police are saying it was how he was shoplifting that made him hard to catch. In April, he was caught on camera inside the Walmart in Rincon. Investigators say you can see him filling up his cart with hard drives and then covering them up, but what you don't see, is him taking a printer out of a box and replacing it with all the hard drives.

In fact, during a routine traffic stop in South Carolina, investigators found four car seat boxes full of Walmart merchandise in Graham's car, but at the time, investigators couldn't prove they had been stolen. Prior to being caught, police believe he had stolen thousands of dollars worth of goods that he would then cash in. wtoc.com

Miami women use phony IDs to open $20,000 credit line, send stolen goods home Two Miami women accused of credit card fraud in Sarasota County are facing additional charges after they shipped about $20,000 worth of stolen merchandise to South Florida via UPS, deputies said Wednesday. Jennifer Izquierdo and Gladys Perez face numerous counts of grand theft and criminal use of personal identification. The Sarasota County Sheriff's Office said the women were arrested after providing false information to open credit lines and spend more than $10,000 at area stores. Security at Saks Fifth Avenue contacted deputies Thursday to report that two women used fraudulent driver's licenses to open credit lines at the store. Deputies said security alerted them again after the women returned the next day and were trying to use the phony credit lines again. Deputies said the women spent more than $10,000 at Saks, GameStop and Dillard's. During their investigation, detectives found UPS tracking information and learned the women sent more merchandise to Miami. local10.com
Two New Yorkers Arrested At Santa Monica Apple Store; Suspected Of Buying $90K With Fraudulent Cards When the Police arrived they spoke with loss prevention agents at the store who told them that two suspects had been making very large purchases with fraudulent credit cards. They said that one of the suspects had made a purchase of $7,000 worth of Apple products and had left the store while the other suspect was in the process of attempting to make a second purchase. The agents added that at that time a loss prevention agent had recognized the suspects as being individuals who were wanted in regard to ongoing fraud activity that had been taking place within the previous two days at other area Apple Stores. The total estimate of goods obtained by fraud was said to have been in the area of $90,000. The agent then pointed out the suspect who was outside the store to officers while other officers detained the second suspect inside the store. smmirror.com


Two arrested in Cargo Theft of $130,000 of Pepperidge Farm Cookies, sold at Flea markets and C-stores "Investigators from South Carolina ran across a gentleman selling the same products at a flea market in large quantities. The items were not out of date and the billing labels came back to stolen property out of Ohio," said Chief Lytle of Old Fort NC Police Department. Grant had allegedly picked up the Pepperidge Farm shipment in Ohio through his employment with the trucking company and was supposed to be en route to Atlanta for delivery. Lytle said that Grant and Carson apparently masterminded a scheme to sell the snack items at local flea markets and businesses and in South Carolina. "Carson then profited over $20,000 by up-selling the product in South Carolina. Officers have recovered around 500 cartons of the 1,885 cartons stolen. mcdowellnews.com


Titusville, FL Police arrest man connected to thefts Walmart, Ace Hardware and Tractor Supply Titusville police arrested 47-year-old Paul Meeh of Cocoa after linking him to multiple retail thefts across the county on Saturday. Police believe Meeh to be responsible for stealing items from, two Wal-Marts, Ace Hardware and the Tractor Supply Company. Officers responded to the Titusville Wal-Mart where they arrested Meeh after interviewing him. floridatoday.com

Charleston, WV Police Arrest Two in Connection with Cabela's Theft Ring Fitzgerald Ingram and Quinn Collins were arrested Wednesday evening. Ingram is charged with wanton endangerment and being a person prohibited from possessing a firearm. Investigators say they received a report about shots fired on the West Side earlier in the day. Officers were on foot when they saw a car take off. The shots were fired at a garbage dumpster in the area. The car was later found with a gun inside. Police also found another gun outside the car that they believe may have been thrown from it. Investigators say they were working on a theft ring that happened at Cabela's where several rounds of ammunition were apparently stolen from the store. wsaz.com

Theft of Pepsi, Nabisco trucks, sale of stolen goods put 2 men behind bars A pair of Portland-area business owners were sentenced to time behind bars this week for their role in a scheme that involved stolen trucks loaded with cargo that included Oreos, Pepsi and paper products. The thefts were linked to a theft ring run by Randy Steven Coenen Jr., a career criminal and meth addict, and an associate Matthew Belmont. oregonlive.com


Do you have an ORC case to share?
Share your ORC news and help the industry grow


Retail Crime News

Sponsored by Security Resources
Feds: Oakland, MI., County - Romanian 'Pirate' Skipped Country - Part of interstate cargo theft ring "operating like a band of pirates" A manhunt is underway by Department of Homeland Security to find an Oakland County fugitive who admitted he was part of an interstate theft ring where he was paid to transport stolen merchandise during daring larcenies, then buried and hid treasures. Raids found over $1M worth of stolen property. Stereos, electronics, equipment, jewelry, designer clothing and two pallets of baby food. The cargo theft happened at truck stops along Interstate 40 corridor through Arizona, New Mexico, Texas, and Oklahoma. GPS tracked Bose stereo's back to a Grand River storage unit in Michigan. The suspect is on the run. patch.com

Thieves swipe $150K in handbags from Chanel store in NYC Four thieves walked into the Chanel store on Madison Avenue and bolted with 11 handbags that retail for a combined $150,000. The men entered the Upper East Side location between East 64th and 65th streets around 1:15 p.m. Tuesday and snatched the purses, which range in price from $2,000 to $45,000. After shoving a Security Guard out of the way, they ran outside and down the street before hopping into a four-door red sedan and making their getaway. nypost.com

Neiman Marcus employee busted for $97,000 refund/ gift card fraud at Short Hills Mall, NJ Police were called to the Neiman Marcus store at The Mall at Short Hills July 22 to investigate a report of an employee being detained for fraud. Neiman Marcus personnel alleged the employee, Todd Heibel, 39, of New York City, made 26 fraudulent returns to credit and gift cards totaling $97,781. Police arrested Heibel and charged him with theft by deception. northjersey.com

2-State Police chase began over Warrant for Stolen Underwear The dramatic 2 hour chase ended Monday night when authorities clipped the suspect's van, flipping the vehicle over. Robert Ritter of Blackwood, New Jersey is named as a suspect in two separate incidents in the past month or so. On July 9, Ritter allegedly pushed and shoved a loss prevention officer while trying to shoplift $21 worth of underwear and T-shirts from the ShopRite in Brooklawn, New Jersey. Ritter fled, but loss prevention caught the license plate number of the man's white van. The pursuit ended in Philadelphia when a police auto bumped the van, causing it to flip over. The driver escaped with his hands up and he was arrested. No police officers were injured in the two-hour chase. The police had discovered that there was a warrant out for the driver of Mr Ritter's van following an armed robbery involving a shotgun. nbcphiladelphia.com
Cargo Theft: Three men charged with trying to steal semi full of toilet paper; valued at $70,000 The trio - ages 36, 42 and 51 years old - were arrested early Sunday after Sikeston and Missouri state police saw them drive off with the trailer from a Sikeston trucking company. Officers at the time were monitoring the company after other thefts from it had been reported. The semi tractor used in Sunday's alleged theft had been stolen that night from a trucking company in Memphis. kspr.com

Zales Outlet Employee accused of stealing $15,000 of jewelry in Troutdale, OR A 29-year-old woman is accused of stealing $15,000 worth of jewelry from her employer, Zales Outlet, in Troutdale, OR and selling the rings and necklaces on Craigslist. Christie Lynn Boyd admitted to officers that she stole nine pieces of jewelry over a three-week period and sold the items online to people she didn't know, according to a probable cause affidavit. Boyd said she received $800 for the stolen jewelry and used the money to pay her bills, the affidavit said. oregonlive.com

Jared Smash and Grab Robbery in Lexington, KY, focus of Crime Stoppers At 8 p.m. June 19, three men entered the Jared jewelry store. One of the men, wearing an "Enemy of the State" sweatshirt, stood guard by the door as the other two smashed glass cases with a hammer. They stole about 50 diamonds. Bluegrass Crime Stoppers is offering a $1,000 cash reward for information about this crime. kentucky.com
Grasso Jewelry in the Sorrento Mall, Lodi, NJ the victim of a Burglary An unknown person entered the store and two other businesses in the mall between 1:30 and 2:30 a.m. on July 15. The suspect(s) removed several items from a safe in the jewelry store and fled. "There was nothing taken from the other stores. They went into those stores to get into the jewelry store. It's a strip mall, so all of those stores are attached," said Lt. Robert Salerno. northjersey.com

Casey's General employee gets a DUI when she shows up for Cash Shortage Interview A Huntingburg, IN woman was arrested for DUI and several outstanding warrants during a theft investigation. Police were called to Casey's General Store on Wednesday morning. Officers say Casey's managers told them that Alicia A. Higgs (an employee) stole money from the cash register. A records check indicated that Higgs was wanted for Aggravated Assault, Probation Violation, and Family Strong-Arm. Police waited for Higgs to arrive at work to serve the warrant. When Higgs arrived, officers say they smelled a strong odor of alcohol. She was transported to the Jasper Police Department for a chemical test. Police say her blood alcohol content was .113. Higgs was arrested; the cash shortage investigation continues. 14news.com

Subcontractor charged with copper wire theft at Burlington Coat Factory warehouse

Suspect in fatal shooting at Owasso, OK Kum & Go store turns self in; two others sought

Texas TV Reporter confronts woman accused of stealing his identity

Elgin, IL man suspected in retail thefts at Target and Meijer

Dover, DE Police alert Retailers of increased Fraudulent Returns

Austin, TX shoplifting suspect allegedly hit Family Thrift employee with car

Aspen Marijuana Shop robbed by man with Hammer; $11,000 of product stolen

Tampa man sentenced for credit card 'skimming' fraud

Skimming scam uncovered at Scottsburg, IN gas station


Robberies and Burglaries
● Advanced Auto – Winston-Salem, NC – Armed Robbery
● Aim and Defend – Charlotte, NC – Burglary
● Alta Convenience – Pueblo, CO – Armed Robbery
● AM/PM – San Bernardino, CA – Armed Robbery
● Avondale – St Catharines, ON, CN – Armed Robbery
● CVS – Central Falls, RI – Robbery
● Dollar General – Mullins, SC - Armed Robbery / Manager shot
● Dollar General – Albany, GA – Armed Robbery
● Family Dollar – Detroit, MI – Shooting
● Family Dollar – Las Cruces, NM – Shooting/ suspect killed
● Hola Mobile – Fresno, CA – Burglary
● Mario's – Lansing, MI – Armed Robbery
● Rush – Rogersville, PA - Robbery
● Southern CA Bible Store – Hemet, CA – Robbery
● Tesco – Humberside, UK - Armed Robbery
● Unique Gifts – Glasgow, KY – Distraction Theft
● 7-Eleven – Chicago, IL – Robbery


Featured Job Listings
Sponsored by NuTech National
Feature Your Job Here For 30 Days -
70% Aren't On the Boards
Dir of AP, Global Ecommerce
Ralph Lauren
Greensboro, NC
Ralph Lauren
Dir AP
Saks Fifth Ave

New York, NY
Saks Fifth Ave


VP of Security
Comcast
Philadelphia, PA
Comcast
Senior Dir Safety/Food Safety/Hazmat
Sears
Hoffman Estates, IL
Sears Holdings Corp
Territory LP Dir.
Burlington Stores
Los Angeles, CA
Burlington Stores
Dir. of Security/LP
Estee Lauder
Los Angeles, CA
Estee Lauder
Director of LP
A'gaci
San Antonio, TX
A'gaci
Director of LP
Lane Bryant
Columbus, OH
LinkedIn
Director of LP
PacSun
Anaheim, CA
PacSun
VP Supply Chain, LP & Safety
Ross Stores
Ft. Mill, SC
Ross Stores
Dir, Pharmacy LP
Rite Aid
Camp Hill, PA
Rite Aid
LP Corporate Sr Mgr
JC Penney
Dallas, TX
JC Penney
Corporate LP Mgr
St. John Knits
Irvine, CA
St. John Knits
Mgr, Corp Security & LP
Canadian Tire
Oakville, ON
Canadian Tire
Regional LP Mgr
Victoria's Secret
Los Angeles, CA
L Brands
Regional LP Mgr
Family Dollar
Philadelphia, PA
Family Dollar
Implementation Expert/Project Mgr
LP Software
Worth, IL
LP Software
Sales Representative
NuTech National
Maitland, FL
NuTech National

Limited Time Only - Post Your Multi-Unit LP jobs for FREE - Learn More Here

Daily Job Alerts


Appearing One Day Only
View our Internet Jobs Archives here
Supervisor LP & Safety
Ross Stores
Moreno Valley, CA
Ross Stores
Supervisor LP & Safety
Ross Stores
Shafter, CA
Ross Stores
AP Manager
BJ's Wholesale Club
Hollywood, FL
BJ's Wholesale Club
LP Manager
Bloomingdale's
New York, NY
Bloomingdale's
LP Manager
JC Penney
Modesto, CA
JC Penney
LP Specialist
Fry's Food Stores
Tucson, AZ
Kroger
District 7 LP Specialist
Kroger
Bloomington, IN
Kroger
Dept Mgr LP & Safety
Lowe's
Belleville, IL
Lowe's
Dept Mgr LP & Safety
Lowe's
Roseville, CA
Lowe's
AP Manager
Sam's Club
Vernon Hills, IL
Wal-Mart
AP Manager in Training
Walmart
Pembroke Pines, FL
Wal-Mart
AP Manager in Training
Walmart
Quincy, IL
Wal-Mart
AP Manager in Training
Walmart
Raymore, MO
Wal-Mart
AP Manager
Sam's Club
Orlando, FL
Wal-Mart
AP Manager
Sam's Club
Louisville, KY
Wal-Mart
LP Manager Hrly
Kmart
Adrian, MI
Sears Holdings Corp
LP Manager Hrly
Kmart
Burlington, NC
Sears Holdings Corp
LP Manager Hrly
Kmart
Muskogee, OK
Sears Holdings Corp
AP Team Leader
Target
Fayetteville, AR
Target
AP/LP Mgr
Macy's
Oklahoma City, OK
Macy's
Zone AP Mgr
Rent-A-Center
Charlotte, NC
Rent-A-Center
AP/LP Mgr
Macy's
Victor, NY
Macy's



Home of the Industry's Original
On the Move

Jim Nelson was named Director of Safety for CVS Health.



JJ Marowski was named District Loss Prevention Manager for TJX Companies.


Patrick Burkeen was promoted to Sr. Manager Environmental Health and Safety MET for The Home Depot.
Post Your New Job or Promotion!
See all the Industry Movement


Your Career
Sponsor this section of the Daily
Do You Have the One Quality that All Successful People Share? If you could only use one word to describe successful people, what word would you use? Would relentless come to mind? This quality of being so driven to succeed, never backing down is what sets apart the successful from those who are daunted by failure. In it to win it

How to Go From Being Successful to Being Significant You don't have to make loads of money or move mountains to become a significant part of the world. The resources and talents you have to share are all you need to leave a mark on the world. If you can share your three T's, you will live a life of significance. Time, Talent, Treasure

The Difference Between Success and Failure Success is in the eye of the beholder. You may have all the money and influence in the world, yet still feel unsuccessful. There are some people who don't have either of those and feel completely fulfilled. The key to being successful, is how you view the end results. Balance fear with excitement

How Successful People Beat Stress
It's easy to be happy and think we have the bull by the horns when times are good and falling into our favor. But as soon as the other shoe drops, and we start to lose control, our anxiety starts to take over. Those who stay successful are the ones who use this anxiety to fuel their drive. Here's how they do it. Expect and Prepare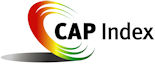 Tip of the Day
Sponsored by Vector Security
Sometimes it's not what you say that's important as much as it's what they feel six months after the conversation. Being a good wordsmith is a skill, but ensuring that what you say leaves the right impression long term is a true art and one that is only reached by reflection and intention.

Just a Thought,
Gus





Upcoming Events
---
Recruiting?
Get your job e-mailed to everyone... everyday
Post on our Featured Jobs Board!
Reach your target audience in 2015 every day!
Request our 2015 Media Kit
update account / change e-mail
unsubscribe FEEDBACK
www.downing-downing.com

Advertise With The D&D Daily




36615 Vine Street, Suite 103
Willoughby, OH 44094
440.942.0671
copyright 2009-2019
all rights reserved globally