The D&D Daily Mobile Edition
July 31,

2015



The LP Industry's #1 News Source - Informing, Educating and Instilling a sense of community



News Brief
Sponsored by WG Security Products, Inc.
LPRC NYC Meeting
This week Bloomingdale's hosted a meeting in NYC to discuss business improvement ideas in collaboration with the LPRC. Chad McIntosh, Fred Becker and Dr. Read Hayes talked with several retailers in the area including Brooks Brothers, Macy's, The Children's Place, Donna Karan and Gucci. An overall intro to the LPRC was given followed by specific examples on how Bloomingdale's has implemented our research into their company. We look forward to working with current members and the prospects that attended the meeting.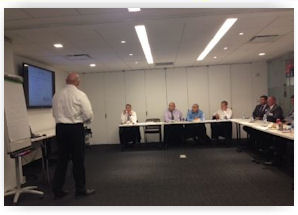 NYPD Urged to Use Body Cameras More Often - Will that include picking up shoplifters? The New York Police Department should broaden the guidelines mandating when officers activate their body-worn cameras to include all street encounters or investigative contacts, the agency's inspector general urged Thursday. The NYPD's current guidelines instruct officers to activate the cameras only during moments of "reasonable suspicion," according to the report.

The inspector general said the NYPD should limit both officers' and the public's right to view footage. If there are allegations of officer misconduct, the report said, neither the officers involved nor members of the public should have access to the footage before providing statements for an investigation. wsj.com

Unexpectedly Exposed: Who's watching you in dressing rooms? News Investigation at Eastland Mall - Customers Want to Know Retailers Who Won't Respond to Privacy Questions We're learning, there's a different kind of battle raging in dressing rooms across the Tri-State. This one pits your expectation of privacy against retailer's rights to protect themselves against shoplifters. We're talking about cameras in dressing rooms.

There's an entire industry built on keeping an eye on you in stores. Closed Circuit TV cameras retailer Mike Haldas tells 14NEWS, his Florida based company has sold CCTV Camera equipment to stores in 50 states and 85 countries, and you'd be hard pressed to find a retailer in America that doesn't have some sort of surveillance. They're trying to combat theft.

Stores want to know: Are people stuffing clothes into their bags to steal them? Are they switching stickers in the dressing rooms? Those things add up to losses. Cameras would be a good way to find that out. "They're placed everywhere in the store. Obviously they want to deter people from stealing things to begin with," Haldas said.

Privacy laws vary. Indiana, Illinois, and Kentucky are among more than 30 states to allow cameras for surveillance, sometimes in dressing room areas, as long as customers "give consent."

Privacy Attorney George Trubow told the Chicago Tribune a business has a right to maintain surveillance and signs in fitting rooms are key. Shoppers who disapprove always have the option of not using the fitting rooms.

We launched a 14NEWS investigation, asking for specific loss prevention information from Eastland Mall stores which sell clothing and have dressing rooms. Here's what we found. Many stores choose NOT to use surveillance cameras in dressing rooms. They are: Charlotte Russe, Christopher Banks, CJ Banks, Dillard's, Express, Gap, Gap Kids, JC Penney, Macy's , Old Navy, Victoria's Secret, JC Penney's on that list.

The rest of the stores either didn't reply to our repeated requests for information or were stores which did reply, only to release statements like Abercrombie's: "Apologies for the delayed response. We will decline to comment on this."

Stores refusing to comment: Abercrombie & Fitch, Aeropostale, American Eagle, Buckle, Crazy 8, Gymboree, Forever 21, Francesca's, Hollister, Justice, Lane Bryant, Maurices, PacSun, Rue21, Talbots, The Limited, White House / Black Market. Not a single local store says they view shoppers in dressing rooms locally.

And a number of retail managers, who wouldn't go on camera tell me, they would never allow associates to view shoppers, even shoppers they suspected of shoplifting. So, just because the law includes the so-called "customer consent" loophole allowing cameras, doesn't mean stores use them. Still, one shopper told me, he wants to know which retailers did not answer privacy questions because - he won't be shopping with them again. myfoxal.com
Lawsuit accuses CVS of overcharging some pharmacy customers for generic drugs CVS Health Corp. deliberately overcharged some pharmacy customers for generic drugs by submitting claims to their insurance companies at inflated prices, according to a lawsuit filed Thursday in federal court in San Francisco. The suit says those inflated prices led to higher co-pays for customers that exceeded what they would have paid for the drugs if they had no insurance and participated in a CVS discount program. toledobalde.com

Compliance Counsel to Help DoJ Decide Whom to Prosecute The Justice Department is about to address a big complaint of the business community, which has long argued that authorities don't give companies enough credit when they try to prevent employees from committing crimes but fail. The department is hiring a compliance counsel who will help prosecutors determine whether companies facing corruption allegations are victims of rogue employees or willfully blind. wsj.com

Evaluating ROI of Compliance Can be Tricky
Companies big and small are spending more time and money on compliance. How do they know if they are getting a positive return on their investment? Companies devote considerable money and resources to compliance because they know if they screw up, the costs and fines associated can be exorbitant.

By calculating what the expected costs of not investing more on compliance will have, a company can work its way to what is an acceptable amount of money and focus. The best way to calculate the ROI on compliance spend is to look at the cost or impact of not complying. While most companies focus on these downside risks to what happens if they fall out of compliance, he said they also need to consider the positive benefits that can come from boosting compliance, such as gaining an advantage over competitors by differentiating themselves in the market and improving their corporate reputation. "Compliance historically probably hasn't had that halo around it. "It's always had risk associated with it, but there should be some upside along the way for those companies known to be the best at compliance and governance." wsj.com

Kentucky Trucker shoots down drone hovering over his backyard - Picture is worth a Thousands Words - Wait till the Teamsters find out how their future loads will be delivered! We ain't seen nothing yet! The way William Merideth sees it, it's pretty clear-cut: a drone flying over his backyard was a well-defined invasion of privacy, analogous to a physical trespassing. Not knowing who owned it, the Kentucky man took out his shotgun and fired three blasts of Number 8 birdshot to take the drone out. "It was hovering, I would never have shot it if it was flying. When he came down with a video camera right over my back deck, that's not going to work. I know they're neat little vehicles, but one of those uses shouldn't be flying into people's yards and videotaping."

Minutes later, a car full of four men that he didn't recognize rolled up, "looking for a fight." Are you the son of a bitch that shot my drone?" one said, according to Merideth. His terse reply to the men, while wearing a 10mm Glock holstered on his hip: "If you cross that sidewalk onto my property, there's going to be another shooting."

The report of the downed drone comes a month after Ars reported on a similar incident in Modesto, California. But in that case, the drone operator was flying his drone over his parents' farm, and it was shot down by a neighbor.

Here, Merideth, who operates a local trucking company, said that he had seen "two or three" different drones in his backyard previously over the last year and was disturbed by their presence. "What recourse do we have?" he asked. The 43-year-old man claimed that law enforcement officials, including the county jailer, told him privately that they agreed with his actions. So what's next in this bizarre tale? Editor's Note: This is coming to a retailer near you and maybe even yours. arstechnica.com

They Came, They Saw but Did They Shop? At Costco and Dollar Stores, They Did

H&M expanding higher-end stores in U.S.

Quarterly Same Store Sales Results
Fiesta Restaurant Group Q2 comp's up 4.3% with total revenues up 11.5%
Weis Markets Q2 comp's up 4.3% with sales up 3.8%
Canada's Birks Group (Jewelry stores) Q1 up 3% with total sales up 3.8%
Delhaize Group U.S. Q2 comp's up 2.5% with revenues up 3.2%
All the news - One place - One Source - One Time
The D&D Daily respects your time
& doesn't filter retail's reality

Report Your News!
(content subject to approval)




Credit Card POS Scammers Stole From Nearly 100,000 Michaels Customers in 19 states for Over $500,000: DA A man and a woman have been charged in a large-scale conspiracy to steal information from nearly 100,000 credit and debit cards from customers at 80 Michaels Stores in 19 states. Angel Angulo, 25, and Crystal Banuelos, 28, of California have been indicted on charges of conspiracy to commit bank fraud and aggravated identity theft, according to the U.S. Attorney's office in New Jersey.

Prosecutors say Angulo, Banuelos and others installed devices that scanned customers' cards for bank account information at Michaels registers. They are accused of tampering with 88 point of sale terminals in 80 different stores and stealing about 94,000 debit and credit card account numbers between February to April 2011.

They used the information to make fake bank cards and withdraw money from customers' accounts, prosecutors said. They allegedly got hold of 179 counterfeit cards in New Jersey and stole more than $420,000 and tried to get at least $129,000 more. nbcnewyork.com

Congress probes Internet of Things privacy, security As lawmakers consider how the government should respond to proliferation of new network-enabled devices, industry leaders appeal for a light-touch approach to avoid stifling innovation. With billions of new sensor-enabled devices coming online each year, lawmakers and regulators have been considering a host of security and privacy questions arising from the so-called Internet of Things (IoT). But at a House hearing this week, leading industry representatives urged restraint, cautioning members of Congress against imposing heavy-handed mandates that could stifle innovation in the fast-growing IoT space. cio.com

UK's Tesco changes voice audio for 12,000 self-checkouts - Eliminates "Unchecked item in bagging area" - customer complaints Tesco says that the new voice audio, which has been installed in a selection of stores ahead of a nationwide roll-out to be completed by the end of October, is "friendlier, more helpful and less talkative" than the existing offering. essentialretail.com

Privacy advocacy group sends 6.1 million faxes to Senate to protest CISA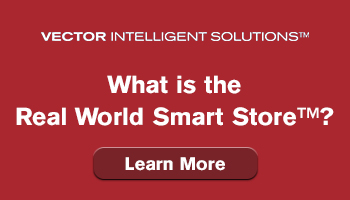 Vendor Spotlight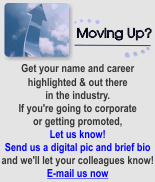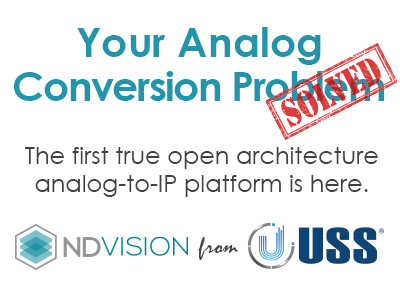 Se-Kure Controls develops and manufactures innovative asset protection systems that maximize return on investment for its retail and industrial customers. From mechanical security to electronic protection, Se-Kure Controls offers over 800 unique products and solutions. They've made a name for themselves over the past 50 years by taking new ideas from concept to completion faster and cheaper than their competitors. Roger Leyden, Founder, President & CEO; Michael Campbell, VP National Sales; and Greg Saputo, Regional Sales Director, tell us what's new with Se-Kure Controls and why they're having their best sales year to date.

---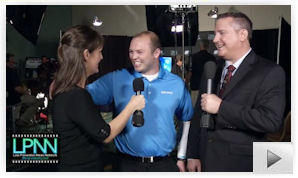 Get to know Steve O'Toole, National Sales Rep for NuTech National, in this LPNN Quick Take. As a first-time attendee of NRF Protect, Steve talks about his biggest takeaways from the LP conference, what excites him most about NuTech, and several other fun topics with Amber and Joe.

Solution Providers, have a video or commercial you want to publish? Contact us.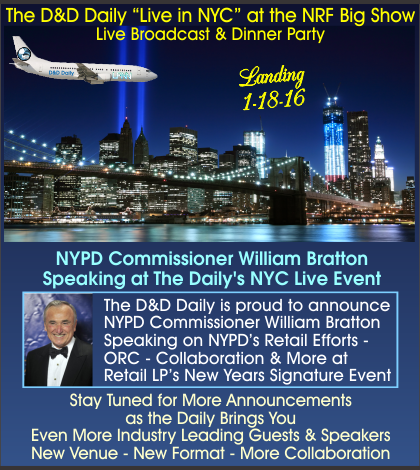 Corporate, Regional and
District LP Teams

Your Team – Your Pride – Our Industry

One Team at a Time
Show Your Industry Your Group LP Selfie

Building the LP/AP Industry One Selfie at a Time
---
View all the selfies here.
Send us your Group LP Selfie!

Sponsored by:



Canadian Push
Sponsored by Vector Security

Cyber security is keeping Canada's top CEOs awake at night - Get the strategies you need to tackle cyber threats at RCC's LP conference Last week the Canadian government announced new funding to help both government agencies and private companies prevent cyber attacks. How can your business stay ahead of cyber crime? Register today for RCC's LP Conference. Our program is chock full of experts and security professionals dealing with cyber risk in the retail space on a daily basis.

Canada 6th most attractive location in the world for retailers to operate Canada scored particularly high in the index's 'ease of operating' ranking, and scored strongly overall. The Arcadis Retail Operation Index ranks 50 international markets according to five key factors that retailers consider when selecting retail locations. These include the following, with Canada's rankings: 1. Infrastructure quality: Canada: 10 2.Ease of establishing a business and getting it 'up-and-running': Canada: 9 3. Market demand: Canada: 9 4. Economic environment: Canada: 10 5. Ease of operating: Canada: 3.

The ten most favourable markets for retailers, according to the Arcadis Retail Operation Index, include:

1. Hong Kong
2. Singapore
3. United States
4. Japan
5. United Kingdom
6. Canada
7. Germany
8. United Arab Emirates
9. The Netherlands
10. Sweden retail-insider.com

Violent crime rate down for 8th year in a row as crime falls to 1969 levels Violent crime in Canada fell for the eighth straight year - despite a slight increase in homicides - with Saskatoon becoming the country's most crime-ridden city. Doob said violent crime appears to have been decreasing across western countries for ages - with a still unexplained upward blip in the 1960s and 1970s. What's clear, he said, is that politics and government anti-crime legislation have little to do with it. canadiansecuritymag.com

Food inspectors' union concerned about food safety in Canada - "Particularly worrisome in the Toronto area" The union representing federal food inspectors says they're worried budget and staffing cuts may impact food safety in Canada. Public Service Alliance of Canada spokesman Bob Kingston says there are not enough inspectors working in meat and poultry slaughter facilities in Ontario to make sure companies are adhering to all safety requirements. The problem is particularly worrisome in the Toronto area where a union survey indicates inspector staffing is as much as 39% below what is required by the Canadian Food Inspection Agency.

Kingston says he is concerned that the 2015-16 CFIA Report on Plans and Priorities indicates the meat and poultry inspection program will lose almost $35 million in funding and 273 jobs by 2018.

A spokesman for Health Minister Rona Ambrose said Tuesday in an email that 200 frontline food safety inspectors are to be hired and the government has provided the CFIA with the highest funding levels in Canadian history. canadiangrocer.com

Lowe's Canada to add 14 stores
In addition to completing the acquisition of 12 former Target sites, the company also plans to open two more locations in Ontario, which will bring its total store count to 54 from 40. chainstoreage.com

Deputy Director, Asset Protection for Holt Renfrew- Canada's Ultimate High End Retailer - The #2 spot in AP located in Toronto Corp. Support Center Working with the Director, Asset Protection, the Deputy Director, Asset Protection proactively defines, develops, implements and monitors the appropriate company-wide asset protection strategies for all channels of business at Holt Renfrew to ensure the protection of assets, employees and customers within a luxury shopping experience. Editor's Note: Holt Renfrew for years had the market cornered in Canada as the #1 high-ender in Canada. Now with Saks Fifth Ave and Nordstrom invading the market they will have competition. Over the last year Holt has made some significant announcements about opening another smaller format store and remodeling a few locations. They've got a great reputation and the stores are a Canadian staple for luxury shoppers. But they'll have their challenges with especially Saks Fifth Ave opening up across the country. This would be a great job to look at in the AP community. taleo.net

Hudson's Bay Company - HBC - post 21 Asset Protection positions on LinkedIn in last 10 days Staffing positions in both Hudson's Bay stores and Saks Canada stores the two divisions are staffing up in AP. From Investigators to Managers HBC is getting ready for the fourth quarter holiday season obviously and the new Saks stores. linkedin.com

Jones New York 35 stores & e-commerce bought by Grafton, Tip Top Tailors, will remain open and even expand

Canada Nine West Operator Gets US Bankruptcy Recognition - Thus protecting their license agreements

Canadian e-commerce to hit $30B in sales & some online sites opening retail stores

Retail Fast Facts: July 2015

Highlights:
● Total monthly retail sales changed by 1.2 per cent over the comparable month last year.
● Total sales excluding food, automotive and gasoline changed by 3.8 per cent over the comparable month last year. Read more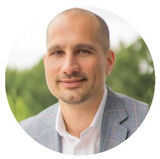 In response to multiple data breaches over the past few years, several retailers decided to hire Chief Information Security Officers to oversee information security, data protection and vulnerability management, reporting directly to the CIO.

In this opening keynote session, learn how Jamil Farshchi, Chief Information Security Officer, The Home Depot, successfully protected some of the world's most sensitive information assets, including nuclear weapons, financial systems and networks, and complex technologies such as the space shuttle, Hubble Telescope, and Mars Rover.

RCMP Adopts Gentler Grilling of Suspects
Canada's national police force is taking a gentler, less accusatory approach to suspect interrogations amid growing criticism that certain interview tactics used widely by law enforcement agencies can lead to false confessions. Under the RCMP's new approach, quietly adopted in December, investigators are encouraged to keep an open mind, resist presuming guilt, and focus more on gathering information than on getting a confession, Sgt. Darren Carr, who led the development of the new interview model, told the National Post. "When I'm training people, I always say, 'Less Kojak and more Dr. Phil,' " he said, comparing the gruff 1970s fictional TV detective to the more easygoing style of the popular TV host/psychologist. Like most North American police agencies, the RCMP's traditional interviewing methods were heavily shaped by the Reid Technique. Pioneered in the U.S. in the 1950s, and named after Chicago polygraph expert John E. Reid. thestarphoenix.com

Rexall Pharmacy employee faces theft, trafficking charges in Arnprior, ON OPP issued a news release Tuesday about an arrest at Rexall Pharmacy earlier this month. It is alleged a female employee was stealing narcotics from the Daniel Street store "over a period of several months." The employee faces theft and trafficking charges. Pharmacy manager Maleeha Jahanzeb declined comment, saying someone from the corporation's head office in Mississauga will answer questions. Charged with two counts of theft under $5,000 and four counts of trafficking in a schedule 1 drug is Brittany Hulan, 30, of Perth. insideottawavalley.com

Car crash helped Toronto police solve string of Armed Robberies across city A crash involving the getaway car in a Scarborough gas station robbery May 28 helped police solve a rash of armed holdups throughout the city. Staff Insp. Mike Earl said the suspects lost control of the vehicle due to their "haste and excitement" of receiving cash. The car, which wasn't stolen and didn't belong to one of the suspects, slammed into a tree in Durham Region. The suspects fled. The vehicle led police to suspects involved in 12 armed robberies, including five at TTC collector booths at the Castle Frank, Chester, Donlands, Greenwood and Rosedale subway stations. Some suspects, police allege, were selling TTC tickets online. insidetoronto.com
Toronto man arrested following identity theft investigation After a two-month investigation, Halton police have charged a 48-year-old Toronto man with making identity information available for a fraudulent purpose. Moussa Kante, a former employee of GM Financial, was allegedly providing customers' identity information to counterfeiters. citynews.ca

Chilliwack RCMP look for leads following a pair of armed robberies

Nanaimo suspect arrested after crime spree on Vancouver Island


e-commerce

Sponsored by The Zellman Group
Seven Ways to Fight E-commerce Fraud
LexisNexis reports that in 2014, large e-commerce merchants - those most able to pay for sophisticated fraud prevention systems - lost 0.85% of revenue to fraud, well above the 0.68% average. Online merchants paid $2.62 per dollar of online fraud and $3.34 per dollar of mobile fraud. By one estimate, U.S. Card Not Present fraud losses will surge from $3.1 billion in 2015, to $6.4 billion in 2018.

1. Is it too good to be true? If you typically sell one widget per customer and someone orders 100 in one order, pump the brakes.
2. Can you validate the order? If an order seems suspicious, validate it.
3. Duck test You've probably heard the expression, "If it looks like a duck, swims like a duck, and quacks like a duck, then it probably is a duck."
4. Create a blacklist Record a blacklist of fraudulent credit cards, email addresses and shipping address so you automatically decline them in the future.
5. Track the performance of fraud rules Whether your use a fraud tool or monitor transactions manually, create rules for preventing fraud.
6. Update your rules Review declined transactions frequently so you understand what forms of fraud are most prevalent and adapt your rules.
7. Identify your targets Fraudsters often target products that will be easiest to resell. chainstoreage.com

Banks Brace for Fraud Migration
Big banks are bulking up their IT security budgets as they brace for fraud to migrate to the online and mobile channels in the wake of the U.S. implementation of EMV chip technology for payments. "Banks expect to see an increase in all types of fraud," Conroy says in an interview with Information Security Media Group. "We're in the process of migrating to chip cards in the U.S. market, and as we've seen in other markets, that has resulted in fraud migration. And one of the places that fraud goes to is online and mobile account takeover." Banks are making bigger investments in online and mobile fraud prevention even though fraud in these arenas is currently low, Conroy explains. "The majority of banks that I interviewed either said that their losses are flat or are down. But nobody expects this happy state to continue." bankinfosecurity.com

Amazon Prime has 44 million U.S. customers and they're increasingly loyal

32% of retailers plan to spend more on online marketplaces this year

Will Mobile Wallets Completely Replace Physical Wallets?

"Fraud is not a person - it is a dynamic grouping of statistics that deviate from the norm."
Stuart B. Levine, CFI, CFCI
CEO, The Zellman Group & Zelligent

ORC News
Sponsored by NEDAP
Mainland ORC gangs targeting high-end Oahu stores with counterfeit credit cards Honolulu police are trying to crackdown on mainland gangs who are sending people to Hawaii to make high-end purchases with counterfeit credit cards, putting them up in expensive hotels while they charge expensive merchandise to unsuspecting credit customers across the country, sources said. Police arrested Bo Fu, 25, from Pomona, Calif., July 20 at Nordstrom Ala Moana, and charged him with four felony counts including ID theft and theft.Fu is accused of using a counterfeit credit card to purchase a handbag worth about $500 from the Bulgari store at Ala Moana a few days before. He's suspected of being a member of a gang from Southern California.

Law enforcement sources said on any given weekend, people from gangs around the country are in Honolulu making similar fraudulent, high-end purchases.

"It is increasing more and more and I think that's something that the public should know about, because it also poses a safety hazard to the public, to employees of the store," said Sheri Sakamoto, president of the Retail Merchants of Hawaii, representing 3,500 storefronts across the state.

Sources said law enforcement in Honolulu has tracked many of the fraudulent credit card purchases at fancy stores here back to organized retail theft gangs who bought legit credit card numbers from Russians obtained through various data breaches in this country. hawaiinewsnow.com
ORC male suspect busted in thefts from Target and Meijer stores in three counties in IL Gilberto Feliciano, 49, of the 1200 block of Forest Drive, Elgin, was charged with five Class 3 and nine Class 4 felony counts of retail theft as well as a misdemeanor count of resisting a police officer. He was arrested July 21 at Meijer in Elgin. An Elgin officer worked with loss prevention officers to identify Feliciano, police said. He was found to have five previous retail theft convictions in DuPage, McHenry and Kane counties. In the incidents Feliciano is believed to have taken $3,675 in merchandise from the stores, including liquor, TVs, video and digital cameras, headphones, speakers, and DVD players, police said. chicagotribune.com

Indian River Co, FL Police arrest 2 shoppers with 112 fake credit cards Two men from Miami-Dade County were arrested Tuesday after one of them was caught making purchases at Target in Indian River County with a fraudulent credit card. Police recovered two bags containing a total of 112 fake credit cards left on the side of the road with the same name, "Raul Mena," printed on the fake credit card used at Target. Anibal Tanoue, said he was approached by Federico Wouterlood in Miami. The two men had a system in which Wouterlood would drive Tanoue to various stores between Vero Beach and Miami. Tanoue would make a purchase, Wouterlood would then keep the purchased merchandise and give Tanoue a share of profits. veronews.com
Sherman, TX Police looking for Academy Sports theft suspect Sherman Police need your help identifying a thief they say has hit a local sporting goods store several times. They say the man has stolen merchandise for the Academy in Sherman at least 4 times totaling a loss of about $4,000 dollars to the store. They say he prefers to steel knives and fishing reels. kten.com

ORC Trio hits Walmart store for cart load of electronics in Union


Do you have an ORC case to share?
Share your ORC news and help the industry grow


Retail Crime News

Sponsored by Security Resources
'Pack Style' robbers hit Bloomingdales & Macy's pepper spraying Loss Prevention in Montgomery County Police have released surveillance camera images of several suspects believed to have robbed Bloomingdale's and Macy's recently, using pepper spray on guards in both cases. Two pack style robberies that occurred inside department stores in Chevy Chase and Bethesda. The two have not been connected yet. The first July 3rd at Bloomingdales in Chevy Chase say numerous males and females entered the store, concealed merchandise and tried to leave without paying. LP officers were pepper sprayed and assaulted by the suspects outside the store.

On July 23rd two suspects reportedly stole merchandise from Macy's in Bethesda and once again the LP officers were pepper sprayed when they tried to stop them. patch.com
Papa John's delivery employee killed in an ambush in Columbus, OH A pizza delivery driver was shot and killed late Thursday night after police say he was lured out of his store with a fake order. Investigators said the home was vacant and that it is likely that he was set up for a robbery. Investigators believe there was more than one robber and say they got away with two pizzas and a small amount of cash. nbc4i.com

Theft Victims Lost Nearly $80M in Cash, Valuables in 2014: California Department of Justice Burglars and thieves stole nearly $80 million in cash and goods from people in San Jose last year, according to data NBC Bay Area has obtained from the California Department of Justice. Experts point to low staffing levels at the police department and more brazen crooks as part of the reason crime is costing residents so much in San Jose. The high cost of crime in San Jose has been rising in the past few years. In 2013, victims lost more than $76 million. And in 2010, victims lost more than $47 million, according to the California Department of Justice. Last year, stolen vehicles accounted for nearly $36 million worth of items stolen. Jewelry accounted for nearly $14 million of what was stolen, and office equipment, like computers and laptops, accounted for $5 million worth of items stolen. nbcbayarea.com

Thieves target 'Cash Cow' ATMs; steal $500K in Slidell, LA A gang of thieves treated the Cash Cow check-cashing company as their own cash cow, making off with more than $500,000 from ATMs over the past year, police said Thursday. Two of the thieves were caught fleeing early Sunday from a Cash Cow office in Slidell, Sgt. Daniel Seuzeneau said Thursday. The ring has struck nearly 100 times in and around New Orleans over the past year, frequently targeting the Cash Cow company and sometimes returning several times to the same location. The thieves would first trigger the alarm system and watch police respond, Seuzeneau said. They would break in later, using power tools to steal ATMs or open safes, sometimes even stealing surveillance cameras. elkharttruth.com

Cargo Theft: Tons of beef stolen in truck-stop theft outside Toledo, OH The driver stopped to repair his air conditioner on his 900 mile trip, only down for a few hours. That's all it took for someone to steal his 40,000 pounds of beef. At least one thief late Saturday evening stole the trailer and its tons of beef trim from the lot at Petro Stopping Center off I-280. He went inside for about four hours and returned to find his trailer missing. Beef trim is "kind of garbage meat" and costs about $1 per pound, said Arnold Berg, owner of the trucking company. "I'm sure the people were disappointed when they found out it was just trim meat," said Mr. Berg, 81. The vehicle and cargo are insured, but total deductibles will likely exceed $15,000. toledoblade.com

UK: London Gang Jailed Over string of Luxury store Smash and Grab Raids A gang of armed robbers including, the Essex ringleader, have been jailed for a total of 64 years for a string of smash and grab raids on luxury stores across London. The thieves targeted designer shops and jewellers including Selfridges department store, Jimmy Choo and Prada in Old Bond Street. In one raid the gang armed themselves with axes and sledgehammers, smashed into display cabinets and escaped with around $468,000 worth of Rolex watches. Ringleader, 31 year-old Reece Dunford from Waltham Abbey, took part in all the robberies and recruited the members of the gang. He sold the stolen watches to Hatton Garden jeweller Yair Cohen, 71. Dunford was jailed alongside six of his accomplices at Kingston Crown Court. He was arrested after organizing his final raid on Mappin and Webb in the City of London. mirror.co.uk

$150,000 bag of cash left on the curb by ATM workers in Mahwah, NJ, guy who finds it buys a $45,000 truck and gets arrested Police said the two men had been driving on that street Monday morning looking for discarded tires, with the intention of selling them in poor areas, when they came upon the bag, which was filled with $10 and $20 bills. The ATM workers, who realized their mistake about 15 minutes after driving off without the bag, are not considered suspects in the case, police said. wvnstv.com

Deputies to increase presence at Tanger Outlet in Bluffton, SC after robbery Shoppers at the Tanger Outlet Centers in greater Bluffton should see more deputies on patrol in response to an armed robbery at a store there earlier this week, according to a spokesman for the Beaufort County Sheriff's Office. The Sheriff's Office does not have dedicated patrols inside the two centers, but Bluffton-based deputies will conduct extra sweeps through the area while the search continues for the suspect who robbed Under Armour in Tanger 1, Capt. Bob Bromage said Thursday. The outlets have 24-hour security personnel, but general manager Ashley Doepp did not respond to questions Thursday on whether Tanger security would also be increased in the wake of Tuesday's robbery. islandpacket.com

Two Suspects Identified in $54,000 DeSoto, TX Jewelry Store Smash-and-Grab DeSoto police are asking for help tracking down two people wanted in connection with a smash-and-grab robbery at jewelry store last week. Arrest warrants for felony theft have been issued for 24-year-old Lloyd Clemons and 22-year-old D'Quailynn Baskin after three people entered Caves Jewelry on July 22, smashed a glass case and ran off with $54,000 in Rolex watches. Investigators said one of the three, identified by police as Haley Washington, was arrested at the scene after being startled when the store's owner, Jerry Caves, exited a side door and pointed a gun in their direction as they ran past him. Washington surrendered at gunpoint. nbcdfw.com
Meet the Thieves in This Multi-Million Dollar Cross-Country Jewel Heist Ring It was a crime spree that stretched over eight states and more than two dozen jewelry stores across the country. With a high level of sophistication and planning, a team of thieves were able to steal millions of dollars' worth in diamond jewelry over an 18-month period, starting in December 2009 until May 2011. But thanks to social media and the crew's unquenchable thirst for cold, hard cash, police were able to track down and nab the thieves. Watch the full story on ABC News' "20/20" on Friday, July 31 at 10 p.m. ET. abcnews.go.com
Lafayette, LA Police confirm Northgate Mall parking lot shooting was suicide

NYC man's Credit card fraud leads to 4 year state prison sentence

Four Men Stole 11 Chanel Handbags in NYC Worth Over $150,000 Combined

Kansas City, Grandview police investigate 5 overnight Armed Robberies

2 Fargo Car Dealership employees steal over a half of Million dollars from employer

JC Penney employee pays off $5,000 in restitution in North Platt, NE

Police warn of credit card skimming in southern Indiana

5 Cell Phone Thieves hit Merrick, NY AT&T Store

Roseville, CA Considering Fines For False Alarms From Security Systems; 3000 responses, only a handful of actual crimes


Robberies and Burglaries
● AT&T - Merrick, NY - Burglary
● AT&T Seagoville, TX - Robbery
● C store - Baton Rouge, LA - Armed Robbery
● Corner Market -West Bridgewater, MA - Burglary
● CVS - Glen Burnie, MD - Armed Robbery
● Dollar General - Decatur, AL - Armed Robbery
● Dollar General - Asheville, NC - Robbery
● Dollar General - St Augustine, FL - Robbery
● Express Mart - Geneva, NY - Armed Robbery
● Fast Stop - Kansas City, MO - Armed Robbery
● Getty - Boston, MA - Armed Robbery
● Hometown Pharmacy - Russellville, AL - Burglary
● Kwik Shop - Ohama, NE - Shooting
● Kwik Mart - Chicopee, MA - Armed Robbery
● L&B Pit Stop - Wyoming Co, KY - Burglary
● Milano Boutique - Honolulu, HI - Armed Robbery
● Rose's - Henrico Co, VA - Armed Robbery
● Safeway - Modesto, CA - Theft/ Robbery
● Sav-A-Stop - Jefferson Co, KY -Armed Robbery
● T-Mobile - Redford, MI - Theft
● Walgreens - Placentia, CA - Armed Robbery
● 7-Eleven - Kansas City, MO - Armed Robbery
● 7-Eleven - Glen Burnie, MD - Armed Robbery


Featured Job Listings
Sponsored by NuTech National
Feature Your Job Here For 30 Days -
70% Aren't On the Boards
Dir of AP, Global Ecommerce
Ralph Lauren
Greensboro, NC
Ralph Lauren
Dir AP
Saks Fifth Ave

New York, NY
Saks Fifth Ave


VP of Security
Comcast
Philadelphia, PA
Comcast
Senior Dir Safety/Food Safety/Hazmat
Sears
Hoffman Estates, IL
Sears Holdings Corp
Territory LP Dir.
Burlington Stores
Los Angeles, CA
Burlington Stores
Dir. of Security/LP
Estee Lauder
Los Angeles, CA
Estee Lauder
Director of LP
A'gaci
San Antonio, TX
A'gaci
Director of LP
Lane Bryant
Columbus, OH
LinkedIn
Director of LP
PacSun
Anaheim, CA
PacSun
VP Supply Chain, LP & Safety
Ross Stores
Ft. Mill, SC
Ross Stores
Dir, Pharmacy LP
Rite Aid
Camp Hill, PA
Rite Aid
LP Corporate Sr Mgr
JC Penney
Dallas, TX
JC Penney
Corporate LP Mgr
St. John Knits
Irvine, CA
St. John Knits
Mgr, Corp Security & LP
Canadian Tire
Oakville, ON
Canadian Tire
NEW TODAY Regional LP Mgr
Dollar General
Morgantown, WV
Dollar General
NEW TODAY Regional LP Mgr
Dollar General
Pittsburgh, PA
Dollar General
Regional LP Mgr
Victoria's Secret
Los Angeles, CA
L Brands
Regional LP Mgr
Family Dollar
Philadelphia, PA
Family Dollar
Implementation Expert/Project Mgr
LP Software
Worth, IL
LP Software
Sales Representative
NuTech National
Maitland, FL
NuTech National

Limited Time Only - Post Your Multi-Unit LP jobs for FREE - Learn More Here

Daily Job Alerts


Appearing One Day Only
View our Internet Jobs Archives here
Area AP Leader
Big Lots
Columbus, OH
Big Lots
AP Manager
Home Depot
Bridgeville, PA
Home Depot
Area LP Mgr
JC Penney
E Brunswick, NJ
JC Penney
LP Supervisor
JC Penney
Rochester, MN
JC Penney
Dept Mgr LP & Safety
Lowe's
Chester, NY
Lowe's
Dept Mgr LP & Safety
Lowe's
York, PA
Lowe's
Mgr - LP & Safety Zone 2
Michaels
San Francisco, CA
Michaels
AP Manager in Training
Walmart
Harrodsburg, KY
Wal-Mart
AP Manager
Walmart
Hot Springs, AR
Wal-Mart
AP Manager
Sam's Club
Goldsboro, NC
Wal-Mart
AP Manager
Sam's Club
Gilbert, AZ
Wal-Mart
LP Manager
Kmart
Wall, NJ
Sears Holdings Corp
LP Manager Hrly
Sears
Mary Esther, FL
Sears Holdings Corp
LP Manager Hrly
Kmart
Garden City, MI
Sears Holdings Corp
District Safety Lead
Sears
Bridgeville, PA
Sears Holdings Corp
AP Team Leader
Target
Mentor, OH
Target
ETL Assets Protection
Target
San Antonio, TX
Target
ETL Assets Protection
Target
Burbank, CA
Target
AP/LP Manager
Macy's
Kansas City, MO
Macy's
AP/LP Manager
Macy's
West Valley City, UT
Macy's



Home of the Industry's Original
On the Move

None to report.

Post Your New Job or Promotion!
See all the Industry Movement


Your Career
Sponsor this section of the Daily
5 Communication Tips for Building Loyalty Communication at work can be tricky. Leaders try to find a balance between sharing useful information with those who need to hear it and when delivering the information, trying to make sure they get the right reaction. Here are some communication tips to keep that balance. The right source

The Real Reason You Should Give Employees Positive Feedback Giving positive feedback is more than a tool of instruction, it's also a gift you give to yourself. When giving feedback, you're directing someone towards a course of action which in turn helps the company, and allows you to lead more effectively. Complete understanding

Why Turnover is a Good Thing For Your Company Employee turnover isn't always a bad sign, as we often believe. For smaller companies it can be just what the doctor ordered. Turnover allows growth to occur, evolution to speed up, and brings fresh ideas and innovative thoughts to build inside the organization. Exit could lead to opportunity

10 Surprising Scientific Facts About Teams Teamwork lays the groundwork for success, but recently scientists have found out what makes teams successful. The newly published Team Genius: The New Science of High-Performing Organizations reveals the secrets of how to build successful teams. Effective teams don't have leaders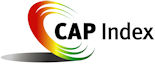 Tip of the Day
Sponsored by Vector Security
Getting advice from trusted friends, family members, co-workers and former bosses is always a great thing to do and, quite frankly, it can help you to see more clearly. But remember, at the end of the day it's your decision to make and it's your decision that you have to live with. Your friends, co-workers, and former bosses won't be living with the consequences, but your family will be. So you've got to be more sensitive to their advice. Advice is easy to give, hard to follow and almost impossible to live up to. And everyone has a lot of advice to give; it's the easiest thing to give. Just remember, at 5 a.m. after all the advice has been given, the mirror may be where the answer lies.

Just a Thought,
Gus





Upcoming Events
---
Recruiting?
Get your job e-mailed to everyone... everyday
Post on our Featured Jobs Board!
Reach your target audience in 2015 every day!
Request our 2015 Media Kit
update account / change e-mail
unsubscribe FEEDBACK
www.downing-downing.com

Advertise With The D&D Daily




36615 Vine Street, Suite 103
Willoughby, OH 44094
440.942.0671
copyright 2009-2019
all rights reserved globally