The D&D Daily Mobile Edition
August 3,

2015



The LP Industry's #1 News Source - Informing, Educating and Instilling a sense of community




Here are the 14 Executives 'Moving Up' as reported in the Daily in July
Agilence, Inc named Alan Semel Senior Director of Sales.
Brown's Super Shoes (ShopRite) named Craig M. Gage Director of Loss Prevention.
CVS Health named Jim Nelson Director of Safety.
Family Dollar named Bobby DeAgostino Regional Vice President.
Goodwill Industries of Upstate/Midlands South Carolina promoted Doug Newsome, CFI to Vice President of Support Services.
hhgregg promoted Bob Whitaker to National Asset Protection Manager.
National Stores, Inc named Chris Nichols Interim EVP of Stores/VP Loss Prevention, Safety & Risk Management.
Parker's Convenience Stores named Jonathan Wilson Loss Prevention Manager.
Quaker Steak & Lube promoted Tony Quintal to Senior Director of Restaurant Operations & Loss Prevention.
RadioShack promoted James Peterson to Division Operations Director.
Ross Stores promoted Marc Rojas to Senior Director of Corporate Security and Corporate Investigations.
Sears Holdings Management Corporation named Brian Quast, CFI National Manager Asset Profit and Protection Learning & Development.
Sears Hometown and Outlet Stores, Inc promoted Will Powell to CEO & President.
The Body Shop named Ken Keegan Profit Protection Manager - U.S. & Mexico.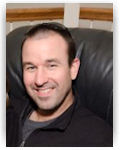 Brandan Mehaffie was promoted to Director Pharmacy Asset Protection for Rite Aid. Brandan joined Rite Aid in August of 1999 as a staff pharmacist in Pittsburgh, PA. During his tenure with Rite Aid, Brandan has held various positions within the company, including Pharmacy Manager, Pharmacy District Manager in Harrisburg, PA and his most recent position of Pharmacy Operations Specialist. Within Pharmacy Operations, he has managed various projects including the company's Continuous Quality Improvement (CQI) program. He introduced an innovative enhancement to this program helping field leadership better utilize this valuable learning tool, while providing new analytics to assist mitigation of future risk to the company. Brandan is a graduate of The University of Pittsburgh School of Pharmacy. Brandan will report directly to Bob Oberosler, Group Vice President of Asset Protection. Congratulations Brandan!

News Brief
Sponsored by WG Security Products, Inc.
Amazon, Sears, Walmart.com agree to stop selling realistic toy guns in NY state New York Attorney General Eric T. Schneiderman announced a settlement Monday with Walmart, Sears, Amazon and other retailers to wipe realistic-looking toy guns from their shelves. The retailers -- namely, Walmart -- must pay fines of more than $300,000 for selling more than 6,400 illegal toy guns from 2012 to 2014. The settlement, and the new rules that accompany it, put tighter restrictions on the shipping of illegal toy guns ordered online. "We've had 63 people shot in New York because law enforcement officers thought the toy gun was a real gun," Schneiderman said during an appearance on the "Today" show. "That's not acceptable." Federal law already requires toy guns to have bright orange tips on the end of the barrel. But, as "Today" show correspondent Jeff Rossen demonstrated in the segment, a fake firearm tucked tip-first into a potential assailant's trousers can be deceiving to an officer making a split-second decision on whether to pull the trigger. Unable to detect the orange tip in a fast-escalating situation, three separate officers, using unloaded practice guns, decided to shoot Rossen when he came at them with the toy gun. huffingtonpost.com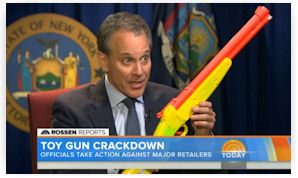 Macy's and Bloomingdale's Roll Out Same-Day Delivery to Additional Markets Macy's, Inc. today announced that Macy's and Bloomingdale's are expanding same-day delivery service to nine additional markets, beginning this month, for products purchased online at macys.com, bloomingdales.com and on both brands' mobile-enabled websites. "When we piloted same-day delivery in eight markets initially last fall, we learned that our customers appreciate the additional option of having their purchase brought to their home or office in a matter of hours. It is an important part of our value proposition as an omnichannel retailer serving customers who shop our stores and websites whenever, wherever and however they prefer," said R.B. Harrison, Macy's, Inc. chief omnichannel officer. "Our ability to expand same-day delivery is rooted in local merchandise inventories at Macy's stores, as well as a newly expanded delivery footprint of our partners at Deliv." corporate-ir.net

Retail warehouse construction up 52.3% due to online shopping trend The Association for Retail Environments is bullish on the future. The organization is predicting good days ahead for the U.S. economy in general and retail construction in particular. According to A.R.E.'s economic advisors, all indicators show that the 2016 economy in the U.S. will grow faster than it did in 2015. And while economic growth will slow in the back half of 2015, it will not be negative. "As an industry, we have been experiencing a recession hangover, where decisions to start projects come a bit slower than pre-recession practices," said Todd Dittman, A.R.E.'s executive director. "Yet the construction industry has been growing around 3.5% to 4.5% this year." A.R.E. pointed out the following trends: ● The growth in retail construction will slow down from 10% rolling 12 months, but will pick back up again in 2016. ● Opportunity areas in retail construction are with the luxury brands, dollar stores, and warehouses. ● Due to the online shopping trend, warehouse construction is up 52.3% this year. ● Retail construction trends continue to show smaller footprints in urban settings. chainstoreage.com

Costco tops list ranking retailers on employee happiness Amid growing attention to the conditions and pay of low-wage jobs in the U.S., a new index attempts to quantify how well food retailers are providing value to three stakeholder groups: employees, customers, and investors. Costco Wholesale Corp. tops the index, with an overall score of 9.2 points out of 10. At the bottom is Weis Markets Inc., a chain of around 160 stores in the mid-Atlantic region, with a score of 1.8. Wal-Mart Stores Inc. ranked 13 out of the 14 retailers scored, with 2.4 points. The research shows that workplace policies like above-market wages and training have a measurable benefit for customers and investors. It has already influenced firms such as Gap Inc., which last year was among the first major retailers to announce a broad wage increase for store workers. wsj.com

The average worker loses 11 days of productivity each year due to insomnia, and companies are taking notice Corporate America has long tried to help its employees stop smoking, eat healthier and get in better shape. More recently, companies have been rolling out ways to help them manage their finances. And now, more are making it their job to help workers get better sleep. A growing awareness of the dangers of sleep deprivation on health - and therefore, its impact on insurance costs and worker productivity - is prompting companies to try to improve their employees' rest. Goldman Sachs has brought in sleep experts. Johnson and Johnson offers employees a digital health coaching program for battling insomnia that involves an online sleep diary and relaxation videos for mobile devices. Google hosts "sleeposium" events. Research out of Harvard has shown that, for the average worker, insomnia results in the loss of 11.3 days of productivity each year, or the equivalent of $2,280. As a nation, that represents a total loss of $63.2 billion. washingtonpost.com

Heartland, emaginePOS partner to provide innovative POS Heartland Payment Systems, one of the nation's largest payment processors, today announced it is collaborating with emaginePOS to provide restaurants with emaginePOS' cloud-based point-of-sale (POS) software and Heartland credit/debit card data payment processing solution. Operating under the auspices of Heartland Commerce, Heartland is helping small- to mid-size businesses (SMBs), like restaurants and retailers, to use integrated point-of-sale technology to enhance their business operations. Heartland has achieved meaningful progress in its plans to integrate its point-of-sale technologies with its industry-leading Heartland Secure and Heartland Out-of-Scope solutions for the benefit of many POS dealers and SMBs. businesswire.com



D&D Daily covering the RLPSA 2015 Conference this week - Live tweets, pictures, recaps and more! The 2015 Restaurant Loss Prevention & Security Association Conference takes place this week in Las Vegas, Nevada. Follow our live coverage of the event on Twitter at @DandDDaily or #RLPSA2015 for live tweets from Amber Bradley, Calibration LLC. And stay tuned for Amber's recaps of the conference Tuesday and Wednesday on the Daily, where we will wrap up all the fun and highlights from the leading conference focused on LP and security in the restaurant and food service industry.

The FBI has subpoenaed lewd text messages between Subway's Jared Fogle and a former Subway franchisee The FBI has subpoenaed an affidavit containing alleged texts between former Subway spokesman Jared Fogle and a former female Subway franchisee in which Fogle says he paid for sex with a 16-year-old girl, according to the former franchisee's attorney. The former franchisee shared the texts and her concerns about Fogle with Subway management at the time, her lawyer says, but Subway did nothing. Subway says it has no record of the woman's complaint. businessinsider.com

Barnes & Noble Completes Spin-Off of Barnes & Noble Education

Circle K Selling 26 C-stores via Auction

7-Eleven Selling 25 C-stores in 10 States

Fresh & Easy closing 14 stores

Italian police shutter Dark Web marketplace

Mash Donald's, Kabooki Fried Chicken and other knockoff restaurant chains in Iran


Quarterly Same Store Sales Results
Publix Q2 comp's up 4.1%
Ingles Markets Q3 comp's up 1.6%
Sears Holdings Corp. Q2 comp's down 10.6% - Sears sales down 13.9%, Kmart sales down 6.9%


Last week's most popular news article --
Vice President of Loss Prevention position in Central U.S. - Retained Search by Sandy Jackson Associates, Retail Recruiting Specialists

Retail Fraud - New York Sells Out
If you have not registered for Retail Fraud - New York already, then you had better be quick!

It seems that Europe's Biggest LP conference from over there is also doing rather well over here.

"We still have 2 months to go before the event on the 24th September and we are already at 89.5% capacity. Traditionally delegate registrations climb dramatically at about this time, but people are going to have to register quickly for their free VIP Delegate Passes or miss out," says Paul Bessant of conference owners Retail Knowledge.

The scheduled programme draws on international expertise from around the world - reflecting the increasingly global nature of the ORC problem - as well as featuring some very serious US big hitters.

The agenda includes presentations by Skip Myers, Director of Loss Prevention/Risk Strategy for Micro Center; Glenn Justus, Senior Corporate Investigator for Barnes & Noble; Christopher McDonald, Senior Vice President of Loss Prevention and Gary Moncur, Director of Loss Prevention for Compass Group North America; Tim Edwards, Group Loss Control Director for JD Sports Fashion Plc; Hernando Zambrano Elizondo, Store Operations Director for 7-Eleven Mexico; Lisa Bolton, Director of Operations and Finance for Food Service Warehouse and Paul Bessant, Founder of Retail Knowledge. Click here to see the full agenda.

To claim your VIP pass click here ... but HURRY!
All the news - One place - One Source - One Time
The D&D Daily respects your time
& doesn't filter retail's reality

Report Your News!
(content subject to approval)




Neiman Marcus data breach case a reminder to check your cyber coverage In a decision that should send major corporations to double-check their cyberinsurance, a federal appeals court ruled Monday that retail customers could go ahead and file a class-action lawsuit against Neiman Marcus in the wake of last year's data breach. Previously, such cases were dismissed because the customers hadn't suffered any actual damages. In the decision, the judges ruled that breach posed a substantial risk of harm to the customers. "Why else would hackers break into a store's database and steal consumers' private information?" they said. They also pointed to the fact that Neiman Marcus offered the victims a year of credit monitoring. "It is unlikely they did so because the risk is so ephemeral that it can safely be disregarded," the judges said in the ruling.

"If similar decisions follow suit, the likelihood is that the cost of a cyber breach for retailers will increase," said Tim Francis, enterprise cyber lead at Hartford, Conn.-based Travelers. "With this in mind, it is more important than ever that businesses ensure that they have cyber liability coverage, and, if they do, that they have adequate limits in place." Cyberinsurance costs are also rising because of the price of business disruption, revenue loss, equipment damages, legal fees, public relations expenses and forensic analysis, as well as notification costs that are legally mandated in 47 states, he added.

"With this recent decision, defense costs can add up quickly and can exhaust the policy aggregate limit," said Christine Marciano, president at Cyber Data-Risk Managers. That could leave a company without enough funds to pay out to plaintiffs. "A company should consider purchasing a cyber insurance policy that offers defense costs outside of the policy limit in order to ensure the company can sustain the aftermath in such instances as Neiman's lawsuit reversal," she said. csoonline.com

China-Tied Hackers That Hit U.S. Said to Breach United Airlines The hackers who stole data on tens of millions of U.S. insurance holders and government employees in recent months breached another big target at around the same time -- United Airlines. United, the world's second-largest airline, detected an incursion into its computer systems in May or early June, said several people familiar with the probe. According to three of these people, investigators working with the carrier have linked the attack to a group of China-backed hackers they say are behind several other large heists -- including the theft of security-clearance records from the U.S. Office of Personnel Management and medical data from health insurer Anthem Inc. The previously unreported United breach raises the possibility that the hackers now have data on the movements of millions of Americans, adding airlines to a growing list of strategic U.S. industries and institutions that have been compromised. Among the cache of data stolen from United are manifests -- which include information on flights' passengers, origins and destinations -- according to one person familiar with the carrier's investigation. bloomberg.com

Former Hacking Team developer reportedly in contact with a terrorist group An individual who did work for Hacking Team was in contact with hackers working for a terrorist organization, and disgruntled employees -- who deny the charge -- were planning to sell an antidote to the spyware vendor's surveillance software, an Italian newspaper reported Friday. A general in the Italian foreign intelligence service (AISE), identified as "G" in internal emails published by WikiLeaks three weeks ago, told Hacking Team CEO David Vincenzetti that "an ex-collaborator of Hacking Team is working with foreign hackers who collaborate with terrorist organizations," according to Il Fatto Quotidiano. csoonline.com

Car-hacking example reveals vulnerabilities with Internet of Things Last month's revelation that hackers could remotely seize control of over a million Chrysler automobiles has delivered a stark warning that life in an ultra-networked world could be very dangerous, indeed. "I think it is a seminal moment," said Paddy Srinivasan, vice president at LogMeIn Inc., a Boston company in the forefront of building the "Internet of Things," the ongoing effort to tie household appliances and nearly everything else to the Web. "These new devices need a fresh approach and a new way of thinking about security, and that is the missing piece." At the end of July, two network engineers, Charlie Miller and Chris Valasek, used an Internet-connected computer to take control of a Chrysler Jeep Cherokee driving down a highway in St. Louis. As a reporter for the technology magazine Wired sat helpless in the driver's seat, Miller and Valasek activated the windshield wipers, turned the radio and air conditioning up full blast, and disengaged the car's transmission to make the vehicle undriveable - all from Miller's basement, 10 miles away. Within days, Chrysler's parent company, FCA US LLC, recalled 1.4 million vehicles that were susceptible to the same kind of Internet attack. betaboston.com

Foot Locker taps Target digital exec as CIO

Whole Foods Market puts CIO on exec team

Adidas launches interactive mobile space, high-tech experience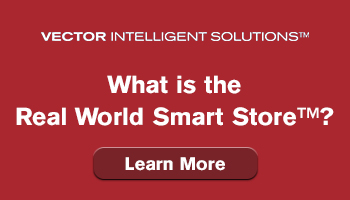 Vendor Spotlight




LP Software, Inc., Announces its Newest Product Added to Their Case Management Software - "Quick Entry" for Anonymous Reporting
LP Software, Inc., the industry leader for Case Management & Audit software announces its newest product added to their Case Management Software - "Quick Entry" for anonymous reporting.

LP Software announced today that they have worked with the world's largest eyewear company to create a quick and easy point of entry of issues for their store employees.
Worth, IL - August 03, 2015 - The "Quick Entry" portal is designed for employees to quickly and efficiently enter issues that may occur at their stores. The look and feel is uniquely designed for each individual client maintaining the companies brand image. With "quick entry" employees can report issues on a company computer or a mobile device. The eyewear company operates locations throughout the United States and around the world, the multi lingual reporting allowed them to roll it out globally. The "quick entry" module can supplement costly hotline services or replace them altogether. With this module, clients can allow employees or even outside services such as vendors or customers access to report issues.

LP Software, Inc. is committed to the development of best-cost, world-class software solutions that revolutionize the retail and HR mission and contribute greatly to the success of our highly valued customers. To learn more about, LPMS-Incident Tracking Software or CAMS-Audit software, please visit our site at http://www.lpguys.com or call us at 708-361-4310.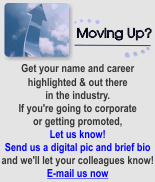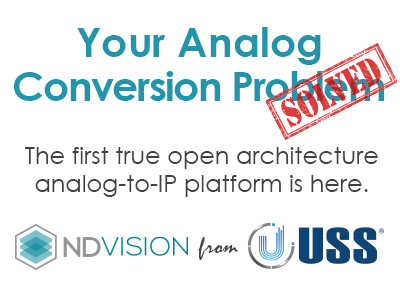 Se-Kure Controls develops and manufactures innovative asset protection systems that maximize return on investment for its retail and industrial customers. From mechanical security to electronic protection, Se-Kure Controls offers over 800 unique products and solutions. They've made a name for themselves over the past 50 years by taking new ideas from concept to completion faster and cheaper than their competitors. Roger Leyden, Founder, President & CEO; Michael Campbell, VP National Sales; and Greg Saputo, Regional Sales Director, tell us what's new with Se-Kure Controls and why they're having their best sales year to date.

---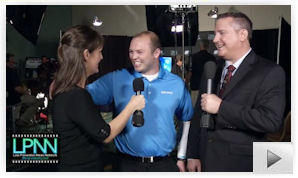 Get to know Steve O'Toole, National Sales Rep for NuTech National, in this LPNN Quick Take. As a first-time attendee of NRF Protect, Steve talks about his biggest takeaways from the LP conference, what excites him most about NuTech, and several other fun topics with Amber and Joe.

Solution Providers, have a video or commercial you want to publish? Contact us.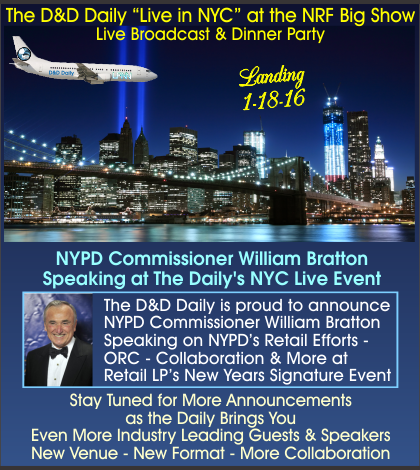 2014's GLPS's - Group LP Selfie's

Your Team - Your Pride - Our Industry
One Selfie at a Time



Family Dollar Loss Prevention Team

"Work Hard. Have Fun. Make a Difference"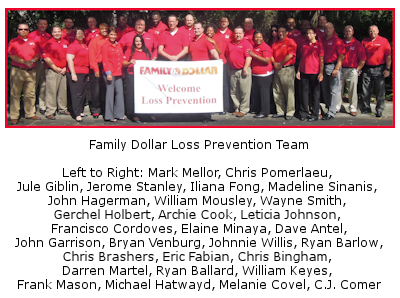 Show Your Industry Your Group LP Selfie

Building the LP/AP Industry One
Selfie at a Time
---
View all the selfies here.
Send us your Group LP Selfie!

Sponsored by:



e-commerce

Sponsored by The Zellman Group
Report shows shoppers want retail everywhere
"Consumers have shifted their buying patterns to mobile commerce faster than many retailers realize. We're now seeing merchandise traditionally purchased in-store, such as home furnishings, are increasingly being purchased online from smartphones. And, shoppers are seeking out their favorite brick-and-mortar brands online and expecting their websites to work on any device," said Ken Burke, founder and CEO of MarketLive, Inc. "We're calling this trend 'Commerce Anywhere the Customer wants it,' and the more agile retailers and category leaders are outpacing their competitors by constantly adapting to--and embracing--a retail landscape where technology, consumers and markets are evolving at breakneck speed."

Some interesting findings from the MarketLive Q2 2015 Performance Index include:

● Smartphone purchases increased 335% between Q2 2014 and Q2 2015
● Brick & Mortar revenues outpaced the overall retail index by 43%
● Revenue from smartphone shoppers increased 374% in the Catalog category and 207% in Brick & Mortar
● Total revenue increased 1% for Q2 while total visits increased 18% bizreport.com

Online sales tax: Lots of talk, little action
With e-commerce growing into a $304.91 billion market, the debate about whether to collect sales tax from online purchases has once again heated up in Congress. Two bills, the Remote Transactions Parity Act (RTPA) and the Marketplace Fairness Act (MFA), have been introduced this year. If passed, states could not begin to require tax collection for a year after the effective date of the bill becoming law, and could not start requiring remote sellers to collect sales tax during the peak holiday season the first calendar year after enactment. That means that, in the unlikely event Congress quickly passes the MFA, 2017 would be the first holiday season it could take effect. internetretailer.com

Alibaba nets wide-ranging deal with Kobe Bryant

EMV Adoption May Benefit Mobile Payment

"Fraud is not a person - it is a dynamic grouping of statistics that deviate from the norm."
Stuart B. Levine, CFI, CFCI
CEO, The Zellman Group & Zelligent

ORC News
Sponsored by NEDAP
Eight Arrested so far in Organized Theft Ring targeting The Home Depot and Gander Mountain in Ocala, FL Ocala Police Department detectives say they have broken up a theft ring that targeted at least two businesses within the last month. Four men and four women who live in Ocala and Anthony have been taken into custody within the last week, and detectives said the investigation is ongoing and they're looking for more people. OPD detectives say all eight admitted that the items stolen generators, camping gear and compound bows, for instance were divided among themselves and later pawned at different pawn shops. The proceeds were then used by them to support their pill addiction problems, police say. OPD detectives said the loss to the businesses was valued in the thousands of dollars. In the case of Gander Mountain, detectives said 38 items were pawned by the individuals for the month of July. ocala.com

Out-of-state criminals bring cloned credit card schemes to Twin Cities Criminals willing to travel thousands of miles are ensnaring hundreds of victims as they bring credit and debit card cloning schemes to the Twin Cities in Minnesota. It's evidence, police and cyber security consultants said, of the ongoing fallout from major retail data breaches. Suburban police are alerting residents to a rise in such cases while businesses and law enforcement alike try to figure out why the area has seen so many unwelcome visitors lately - and how to stop them. startribune.com

St. Louis woman charged after allegedly stealing $800 worth of clothing A St. Louis woman was apprehended after stealing nearly $800 worth of clothing from the Lemay Ferry Road Old Navy in May. According to police, 24-year-old, Kristin Boykin-Briggs and Lakesha Williams stole items throughout the store and concealed them in mesh bags. After stealing the clothes both women walked out of the Old Navy and placed their bags in the trunk of a silver Chevrolet Malibu and drove away from the scene. St. Louis County police stopped the vehicle on northbound Interstate 55. kmov.com

Newark, MD woman arrested for month-long Shoplifting Scheme at Walmart On July 31, a Sheriff's Deputy responded to the Wal-Mart in Berlin for reports of a shoplifter. According to police, Wal-Mart had stopped a woman leaving the store with a cart full of merchandise valued at $166.63. Police said the shoplifting suspect was identified as Donna Romero, 55, of Newark, Md. According to police, further investigation revealed that Romero had allegedly been involved with a shoplifting scheme over the month of July, with thefts totaling $332.19. wboc.com

Ontario County Sheriff's deputies charged two Rochester, NY women with Burglary and Criminal Tools Ontario County Sheriff's deputies charged two Rochester residents who allegedly stole merchandise from stores at Eastview Mall. Deputies said one person had tools aimed at outsmarting security systems. Deputies charged Monet M. Day, 22, and Najee J. Manor, 22, on Saturday, Aug. 1, at 1 p.m. at Eastview Mall following an investigation of a larceny that began at The Gap store in the mall. According to deputies, Manor stole $69.90 worth of merchandise from The Gap and also had property that Hollister had stolen from The Gap worth $157.50, along with goods from New York & Company valued at $186.85. penfieldpost.com


Do you have an ORC case to share?
Share your ORC news and help the industry grow


Retail Crime News

Sponsored by Security Resources
9 shell casings found after shots fired outside Safeway in Seattle, WA Seattle Police are searching for a man who fired off shots from a gun in a Dunlap neighborhood grocery store parking lot Sunday. Police say witnesses called 911 just after 6:30 pm Sunday to report a man firing a gun in the 9200 block of Rainier Ave. South. Witnesses said the shooter pulled out a handgun and began firing shots as he exited a grocery store and then ran away in an unknown direction. They described the suspect as a black male in his late teens, wearing a white shirt and rolled up white pants. Officers searched the area and found nine shell casings, as well as a gas station window and a fourth floor apartment window shattered by bullets. seattletimes.com

Security officer fires gunshot after suspect ran with ring at Mondawmin Mall in Baltimore A private security officer for a jewelry store at Mondawmin Mall fired at least one gunshot in the parking lot Sunday afternoon as he chased a man who allegedly stole a ring from the store, police said. The suspect walked into RK & Co. Jewelers in the lower level of the mall and asked to see the ring, which he put on his finger, police said. After a brief conversation with a sales clerk, he took off running, police said. The store security guard chased the man into the parking lot, where the man climbed into a waiting getaway car, police said. The security guard grabbed the door of the car, then saw the man reaching out of sight, possibly for a weapon, and fired at the vehicle as it drove away, police said. The car got away, no injuries were reported. baltimoresun.com

Dallas, TX Police arrest 2 In June Subway Restaurant Employee Murder Nearly two months after the June shooting death of a Subway restaurant worker, Dallas Police arrested two of the men who investigators said are responsible. The third suspect, who acted as a lookout, remains at-large. In June, Leonard Ortega and another employee were closing the Subway store, located at 655 West Illinois Street, in the Wynnewood Shopping Center, when two masked men walked into the store demanding cash. According to police, the men cleaned out the register and one of robbers got into a struggle with Ortega before fatally shooting him. cbslocal.com

Bloomingdale's Loss Prevention Takedowns under question when incident Is Caught on Tape in San Francisco On Thursday, customer Danny Scher was in the San Francisco store when he saw the scuffle. He thought he walked into a "gang fight" but then realized it was four loss prevention officers tackling a suspect. "I pulled out my camera because it just didn't seem right," Scher told KGO. "They seemed to be awfully aggressive-there was blood on the floor, on the tile." The video shows four plainclothes security guards tackling a man on the floor, with his face very bloody. One of the guards tries to keep Scher from recording. The tackled man appears to be dazed from the pain as the guards tries to keep him from moving too much. He was taken to the hospital with non-life threatening injuries. According to SFPD, the man on the ground in the video has been charged twice before with shoplifting from that Bloomingdales. He was being asked to leave before the altercation occurred, and was not armed. He was not charged in this particular incident, nor has he filed charges against the guards. abc7news.com
'Shirt Mask Bandit' behind Northern Kentucky Armed Robberies A serial robber who has been described as "aggressive," armed and dangerous now has a nickname: The Shirt Mask Bandit." "We have nicknamed the robber the Shirt Mask Bandit since he always uses a white shirt to disguise his appearance," Erlanger Police Detective Tom Loos said. The current tally of armed robberies in Northern Kentucky's communities along the I-71/I-75 corridor numbers seven, Loos said. A robbery at Dollar General Store in Erlanger on Tuesday is linked with six others, he said. cincinnati.com

6 Suspects being sought in Indianapolis Gun Store Smash and Grab Six would-be thieves remain on the run after using a car to break into a gun shop Saturday morning. The men were caught on surveillance cameras after the white station wagon broke through the store's walls at Washington & Post. They were also seen running away - without a single gun. Two of the men were armed with hammers as though they planned to break glass displays and steal weapons, but never actually did. None of the suspects ever went for the cash drawers, ammunition or holsters. "They didn't steal anything because of the additional internal security devices that we've designed and built into the building." wthr.com
Springfield, OR Police searching for mother suspected of burglarizing Target stores with son According to police, two male subjects gained access to the Target on Gateway Street after hours, damaged property and stole various pieces of merchandise. A couple days later, Eugene Police responded to another burglary after hours at the Target store on W. 11th Avenue. This time, two males and a female were involved. Through surveillance footage, police learned that the same two male suspects were involved in both incidents. Further investigation revealed the mother of one of the boys is the female suspect in the burglaries. kmtr.com

Employee steals $40,000 from Bealls in Abilene, TX An Abilene store is missing $40,000 worth of merchandise after the store said a former employee was stealing while on the job. According to a police report, Beall's on Catclaw Drive in Abilene recently found out an employee was stealing from the store. The report did not say how long the employee worked at the store but Beall's believes the employee had been stealing for over a year. The store would not comment on the stolen items but said they will be pressing charges against the former employee. ktxs.com
Shoplifter caught on camera stuffing statues down his pants A store owner is looking for a man who stole two bronze statues last Sunday afternoon by stuffing them down his pants. Surveillance video taken from the Ann-Tiques store in Riverside, California shows the man scanning the store. When he realizes no one is looking, he proceeds to stuff both of the pricey items into his pants. The two bronze antique sculptures are worth about $350 each. abc13.com

IKEA evacuated after bomb threat in Stoughton, MA

Man Accused Of Placing Skimming Devices On ATMs In Philadelphia

Armed robbery in Walmart parking lot foiled with a shove in Brown Deer, WI

Man stole CO2 gun from Walmart, tried to resell in Ephrata, WA

South Africa: CCTV Footage of Metro Cop Shooting Shows Possible 'Inside Job'; Armed Robbery at Pick n Pay

Man charged with stealing more than $90,000 worth of cancer patient wigs from Chicago O'Hare airport

Kay Jewelers in the Anderson Mall, Anderson, SC reported a Grab and Run; merchandise valued at $3,148

Gordon's in Coral Springs. Fl the victim of a Distraction Theft; merchandise valued at $21,296

Kays Outlet in the Oklahoma Factory Store, OKC, OK reported a Grab and Run; merchandise valued at $1098


Robberies and Burglaries
● Arco - Fremont, CA - Robbery
● AT&T - Newington, CT - Burglary
● Chevron - Alexander City, AL - Burglary
● Clean Fuels - Lacey's Springs, AL - Burglary
● CVS - Greenwood, IN - Robbery
● Dollar General - Erlanger, NY - Armed Robbery
● Dollar General - Little Rock, AR - Armed Robbery
● Family Indoor Guns - Indianapolis, IN - Burglary
● Horseshoe Pike Gun Shop - Campbelltown, PA - Burglary /Police Shooting
● Maverik -Salt Lake, UT- Shooting
● Ocee Food - Houston, TX - Burglary/ ATM Stolen
● Payless Shoe - Spokane WA - Armed Robbery
● Pizza Hut - Edgewood, FL - Armed Robbery/ employees assaulted


Featured Job Listings
Sponsored by NuTech National
Feature Your Job Here For 30 Days -
70% Aren't On the Boards
Dir of AP, Global Ecommerce
Ralph Lauren
Greensboro, NC
Ralph Lauren
Dir AP
Saks Fifth Ave

New York, NY
Saks Fifth Ave


Territory LP Dir.
Burlington Stores
Los Angeles, CA
Burlington Stores
Dir. of Security/LP
Estee Lauder
Los Angeles, CA
Estee Lauder
Director of LP
A'gaci
San Antonio, TX
A'gaci
Director of LP
Lane Bryant
Columbus, OH
LinkedIn
Director of LP
PacSun
Anaheim, CA
PacSun
VP Supply Chain, LP & Safety
Ross Stores
Ft. Mill, SC
Ross Stores
LP Corporate Sr Mgr
JC Penney
Dallas, TX
JC Penney
Corporate LP Mgr
St. John Knits
Irvine, CA
St. John Knits
Regional LP Mgr
Dollar General
Morgantown, WV
Dollar General
Regional LP Mgr
Dollar General
Pittsburgh, PA
Dollar General
Regional LP Mgr
Victoria's Secret
Los Angeles, CA
L Brands
Regional LP Mgr
Family Dollar
Philadelphia, PA
Family Dollar
Implementation Expert/Project Mgr
LP Software
Worth, IL
LP Software
Sales Representative
NuTech National
Maitland, FL
NuTech National

Limited Time Only - Post Your Multi-Unit LP jobs for FREE - Learn More Here

Daily Job Alerts


Appearing One Day Only
View our Internet Jobs Archives here
Sr District LP Mgr
Gordmans
Omaha, NE
Gordmans
AP Mgr
Home Depot
Puerto Rico
Home Depot
Store AP Mgr
Home Depot
Lake Park, FL
Home Depot
LP Supply Chain Mgr
JC Penney
Lenexa, KS
JC Penney
Dept Mgr LP & Safety
Lowe's
Chesterfield, MI
Lowe's
Dept Mgr LP & Safety
Lowe's
Kansas City, MO
Lowe's
Dept Mgr LP & Safety
Lowe's
Cornelia, GA
Lowe's
AP Manager in Training
Walmart
Hamburg, PA
Wal-Mart
AP Manager in Training
Walmart
Conway, SC
Wal-Mart
AP Manager in Training
Walmart
Eden Prairie, MN
Wal-Mart
AP Manager in Training
Walmart
Princeton, IL
Wal-Mart
AP Manager in Training
Walmart
Union, NJ
Wal-Mart
AP Manager in Training
Walmart
Urbana, IL
Wal-Mart
LP Manager Hrly
Sears
Griffith, IN
Sears Holdings Corp
LP Manager
Sears
Manchester, CT
Sears Holdings Corp
LP Manager Hrly
Kmart
Petaluma, CA
Sears Holdings Corp
LP Manager Hrly
Kmart
Lake Havasu City, AZ
Sears Holdings Corp
LP Manager Hrly
Sears
Hanover, PA
Sears Holdings Corp
AP Team Leader
Target
Casa Grande, AZ
Target
AP Team Leader
Target
Gainesville, GA
Target
AP Team Leader
Target
Macon, GA
Target
AP Team Executive Team Leader
Target
Ft Worth, TX
Target
ETL Assets Protection
Target
Citrus Heights, CA
Target
ETL Assets Protection
Target
Canoga Park, CA
Target
ETL Assets Protection
Target
Stroudsburg, PA
Target



Home of the Industry's Original
On the Move

Brandan Mehaffie was promoted to Director Pharmacy Asset Protection for Rite Aid.
Mark Mansfield was named Regional Loss Prevention Manager for The Children's Place.
Ryan Mason was named Asset Protection Analyst for Big Lots.

Post Your New Job or Promotion!
See all the Industry Movement


Your Career
Sponsor this section of the Daily
What Science Tells Us About Warmth and Effective Leadership When it comes to leadership styles, there is a debatable question: what is the fastest route towards trust? Some may think strength, but there is a quality that may be even more effective at inspiring those around you. Lead with warmth

Which of These 4 Types of Leaders Are You? There is no right or wrong answer as to what leadership types are the best. They all have their strengths and weaknesses, but if you can play to your strong suits and your imperfections, it will help you be a more effective leader. Which type are you? Big picture or people-oriented?



Last week's most popular articles--



3 Ways to Motivate Yourself When You Just Want to Quit The feelings of stress and anxiety pile up, your workloads get greater and help decreases, and it feels like every week consists of five Monday's. Instead of just throwing in the towel and wanting to give up, here are some helpful ways to stick it out. Come back stronger

Do You Have the One Quality that All Successful People Share? If you could only use one word to describe successful people, what word would you use? Would relentless come to mind? This quality of being so driven to succeed, never backing down is what sets apart the successful from those who are daunted by failure. In it to win it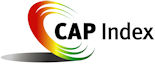 Tip of the Day
Sponsored by Vector Security
Asking for advice is a great thing and we all need it from time to time merely because as the old adage goes we're too close to the trees to see the forest. However, the key is who you ask for it and what are their agendas, because we all have them and even well-intentioned advice can be swayed by an individual's need or desire to accomplish their objectives. Advice is the easiest thing to give and the hardest thing to practice. But getting a second opinion is always good. You've just got to realize that we're all just humans and even the best advice givers and mentors are influenced by their own needs.

Just a Thought,
Gus





Upcoming Events
---
Recruiting?
Get your job e-mailed to everyone... everyday
Post on our Featured Jobs Board!
Reach your target audience in 2015 every day!
Request our 2015 Media Kit
update account / change e-mail
unsubscribe FEEDBACK
www.downing-downing.com

Advertise With The D&D Daily




36615 Vine Street, Suite 103
Willoughby, OH 44094
440.942.0671
copyright 2009-2019
all rights reserved globally