The D&D Daily Mobile Edition
August 6,

2015



The LP Industry's #1 News Source - Informing, Educating and Instilling a sense of community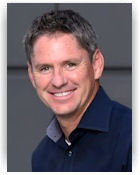 Steve Sell was named New Chief Marketing Officer for USS.
Sell has over 20 years of retail experience. He has been an active influencer, thought leadership contributor, and advisor with the Retail Industry Leaders Association, National Retail Federation, Loss Prevention Research Council and LP Magazine. Prior to joining USS, Sell served as director of North America Marketing for Tyco Integrated Security; vice president of Global Marketing for Checkpoint Systems; and also held global leadership roles with Accenture and Deloitte Consulting. Steve earned his Bachelors of Business Adminstration in Marketing from Kansas State University and went on to acquire his Masters of Business Administration in Marketing from Texas A&M University. Congratulations Steve! Read more in today's Vendor Spotlight below.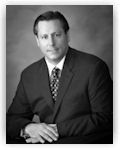 Ernie Deyle was named Senior Director of Safety & Enterprise Resiliency for Sears Holdings Corporation. In this role, Ernie will lead all of SHC's global safety, food safety, regulatory compliance, crisis / emergency response and business continuity functions. Ernie brings over 30 years of retail experience, in a variety of roles including store operations, finance, merchandising, IT, and asset protection as well as in consulting services leadership positions with such firms as Cap Gemini, Deloitte, and Andersen Consulting.

Ernie is recognized as an industry leader in the area of shrink reduction, risk mitigation, SG&A cost reduction and profit improvement strategies. He most recently served as the Practice Leader of SysRepublic, a leading analytics and profit recovery firm. Ernie has also served as the Chief Operating Officer (COO) for Merchant Analytic Services a data analytics services firm based in Chicago, Vice President of Loss Prevention for CVS/Caremark, as well as leadership roles with several organizations as Director of Loss Prevention including Homeland Foods, Scrivner, and Kroger brands. In addition, Ernie serves as a board member and spokesperson for the GRTB-Global Retail Theft Barometer Study on Loss Prevention practices. Congratulations Ernie!

News Brief
Sponsored by WG Security Products, Inc.
The Mad Rush Before EMV Oct. 1 Deadline Has Crooks Moving Fast To Cash In
CC Processing Companies getting "flooded with bogus companies trying to set up accounts to process stolen credit cards" before EMV Oct. deadline It's really crazy -- they seem to be coming out of the woodwork," said Rob Olson, owner of Quantum Merchant Services in Oakdale. Olson runs a credit card processing company that allows a business to accept payments. "Six in a week and a half," said Olson. "It's unprecedented."

On his desk are several folders filled with information from bogus callers that have flooded his business trying to set up accounts to process what he says are stolen credit cards numbers. "One of the red flags is, they know exactly what they want and don't ask what it's going to cost," said Olson.

Eagan Police said they have seen more credit card fraud from cloned cards and stolen cards in the last year than in the last several years combined. Investigators think crooks might make a quick push leading up to October to use data from non-chipped cards. kaaltv.com

GAO U.S. Government Accountability Office - New Study Released
Facial Recognition Technology - Commercial Uses, Privacy Issues, and Applicable Federal Law - Released Jul 30, 2015 The U.S. GAO released a new report on facial recognition technology, examining the commercial uses and privacy issues related to the technology that are applicable to federal law. "No federal privacy law expressly regulates commercial uses of facial recognition technology, and laws do not fully address key privacy issues stakeholders have raised, such as the circumstances under which the technology may be used to identify individuals or track their whereabouts and companions," the GAO noted.

The Department of Commerce has convened stakeholders to review privacy issues related to commercial use of this technology, which GAO was also asked to examine.

This report examines (1) uses of facial recognition technology, (2) privacy issues that have been raised, (3) proposed best practices and industry privacy policies, and (4) potentially applicable privacy protections under federal law. The scope of this report includes use of the technology in commercial settings but not by government agencies. To address these objectives, GAO analyzed laws, regulations, and documents; interviewed federal agencies; and interviewed officials and reviewed privacy policies and proposals of companies, trade groups, and privacy groups. Companies were selected because they were among the largest in industries identified as potential major users of the technology, and privacy groups were selected because they had written on this issue. view report gao.gov

SEC Passes CEO Pay Gap Mandate provision of Dodd-Frank Act The Securities and Exchange Commission gave the green light to a new rule requiring public companies to disclose the compensation gap between the chief executive officer and a "typical" employee. Determining median pay within a company work forces will be a difficult, costly process. The final rule allows companies to exclude only 5% of their overseas workers.

For publicly traded retailers, the ruling could fuel the fires of social justice activists who have been pushing for higher wages. The typical employee measure would be the median pay of all of the company's workers. Activists and union groups, citing their own data, say ceo pay is 200 to 400 times greater than the average worker.

"For the first time, employees are going to be privy to the median compensation," he says. "They're going to have questions about whether they're paid fairly and whether the CEO's pay influences theirs. Companies are really going to have to confront these issues in communicating with the work force," and even how it impacts consumer behavior and state lawmakers. wwd.com cfo.com

President Obama Should Veto Safety Cuts, 'Poison Pills,' Safety Groups Say - OSHA Budget Cuts = $19M Safety and environmental groups came together today to urge President Barack Obama to veto what they called "devastating cuts" to "already radically underfunded" agencies. The U.S. Senate bill would slash each agency's (OSHA & MSHA) funding about $19 million, while the U.S. House bill would cut OSHA funding 3 percent. ehstoday.com

NLRB Says Neiman Marcus' Mandatory Arbitration Agreements Unlawful The Neiman Marcus Group Inc. on Tuesday became the latest company under fire before the National Labor Relations Board for requiring its employees to sign arbitration agreements that waive the right to class and collective actions. Neiman Marcus must cease and desist from "maintaining a mandatory arbitration program that employees reasonably would believe bars or restricts the right to file charges with the National Labor Relations Board," the panel said in its decision. law360.com

TJX to pay $4.8M in OT to Asst. Store Managers who were in Training The parent company of discount retailers Marshalls, TJ Maxx and HomeGoods will pay nearly $4.8 million to close out a putative class's claims that it failed to pay overtime to assistant store managers while they were in training, according to a filing in Massachusetts federal court Wednesday. law360.com

Lumber Liquidators may face legal action for Chinese hardwood scandal - post 10% Q2 same store sales decline Since "60 Minutes" first ran an expose alleging dangerously high levels of formaldehyde in Chinese hardwood products sold at Lumber Liquidators in March, the company has seen share value fall, reported a first quarter net loss, and its CEO and chief compliance officer both quit, the latter being a former Loss Prevention executive. The company also eliminated its chief merchandising officer position. The struggling retailer also informed financial regulators that it may face legal action stemming from the sale of Chinese hardwood flooring that allegedly contained excessive levels of formaldehyde. chainstoreage.com

Suspect in latest theater attack had psychological issues What initially appeared to be another mass shooting at a movie theater ended up being an attack by a disturbed homeless man who wasn't armed with a real gun was eventually shot and killed by police. Vincente David Montano, 29, bought a ticket for "Mad Max: Fury Road" at a theater in a middle-class community in southern Nashville on Wednesday and entered with pepper spray, an airsoft pellet gun and an ax, Metro Nashville Police spokesman Don Aaron said. Some of the theatergoers in the audience ran outside and alerted police officers who had responded to a vehicle crash nearby, police said in a news release issued late Wednesday. South Precinct Officer Jonathan Frith, a six-year veteran, was the first officer to encounter Montano, the news release said. Montano pointed his pellet gun at Frith and pulled the trigger, prompting Frith to fire one round from his patrol rifle in self-defense, the release said. Frith then backed out of the theater while keeping Montano contained inside as SWAT officers responded. At that point, Montano began to use the pepper spray and officers said they encountered a cloud of it as they entered to take Montano into custody. Montano fired his pellet gun again and four SWAT members fired back, the release said. Montano attempted to flee out the rear door of the theater and as he emerged with ax in hand and started toward officers, five opened fire, according to the release. Montano was struck and killed. No one other than Montano was killed. One man was cut on the shoulder, evidently by the ax Montano was carrying, and that man, his wife and daughter were treated for pepper spray, Aaron said. yahoo.com

Rite Aid posts 29 Asset Protection positions on LinkedIn in last 4 days

Aldi filling 2,500 new positions in U.S. in August for its 1,400 stores in 32 states

July Same Store Sales Results
Conn's comp's up 4% with net sales up 12.7%
L Brands comp's up 3% with net sales up 3%
Rite Aid comp's up 2.4%, front-end up 0.1%, pharmacy up 3.4%, total sales up 2.1%
Fred's comp's up 0.7% with total sales up 11%
Stein Mart comp's up 0.2%
Cato comp's down 1% with sales up 2%
Zumiez comp's down 4.5% with net sales down 2%
The Buckle comp's down 8.1% with net sales down 6.7%

Quarterly Same Store Sales Results
Build-A-Bear Q2 comp's up 8.7% with net sales up 6.3%
Jack in the Box Q3 comp's up 7.3%
Conn's Q2 comp's up 3.1% with net sales up 12.7%
Sally Beauty Q3 comp's up 3.1% with net sales up 2%
Fred's Q2 comp's up 0.9% with total sales up 11%
Brinker International Q4 Chili's co-owned comp's up 0.5%, Maggiano's comp's down 0.1%, Chili's franchise up 1.9%, sales up 0.5%
Michael Kor's Q1 retail comp's down 5% with total revenue up 7.3%
hhgregg Q1 comp's down 6.3% with net sales down 6.6%

All the news - One place - One Source - One Time
The D&D Daily respects your time
& doesn't filter retail's reality

Report Your News!
(content subject to approval)


PayPal News

PayPal GAP celebrates a Graduation

Anke Roth, EMEA & APAC Supervisor of the PayPal Global Asset Protection team has recently successfully completed the ICA International Diploma in Financial Crime Prevention. Financial crime is a key threat for industry and regulatory authorities alike. Having knowledgeable, fully trained staff who understand the risks and how they can be managed is essential. The ICA Diploma in Financial Crime Prevention increases awareness amongst individuals and helps prevent fraud, protecting firms from criminal bad actors and helps upskill talent within the organization. These courses are endorsed by the British Bankers' Association in the UK and is an internationally recognised professional qualification, awarded in association with the University of Manchester Business School.

For further information on PayPal GAP Team, email inquiries to lawenforcement@paypal.com.



Cybersecurity Bill Is Latest to Be Delayed in Senate The Senate headed into its August recess on Wednesday without voting on a cybersecurity bill, adding it to a contentious to-do list for September. nytimes.com

Inside Microsoft's headquarters for the fight against cybercrime Microsoft's efforts to fight cybercrime have been underway for well over a decade; the high-tech Cybercrime Center, which opened in 2013, epitomizes the software giant's commitment to using every weapon in its arsenal. Some 35 employees are based at the center in Redmond, Wash., with another 70-plus members of the Digital Crimes Unit situated in about 30 markets around the globe. Satellite centers are located in Beijing, Singapore, Tokyo and Brussels; the Digital Crime Unit has a presence at many Microsoft Technology Centers as well.

At any given time the team is juggling cases ranging from malware incidents to technology scams and piracy cases. And it's not as if cases just pop up and are fixed overnight; closing a case can take anywhere from months to years.

"The work we're doing every day revolves around protecting the most vulnerable - children and the elderly - fighting malware and reducing risk," says David Finn, associate general counsel and executive director of the Cybercrime Center. nrf.com microsoft.com
Poll shows few in US have received credit cards with chips Majority of Americans still have not received their new cards and only a small minority are using the chips at all, a new Associated Press-GfK poll shows. The poll finds that roughly one in 10 Americans have received the new chip-enabled credit cards. Of those who have received the cards, only one-third say they've actually used the cards as intended in new specialized credit card readers. chicagotribune.com

RFID Market in Apparel Industry to 2023 - Global Market Research, Demand, Growth Rate, Key Trends, Market Insights, Outlook, Key, Supplier Profile and Forecast over 2013-2023: ResearchMoz ResearchMoz has added a report titled "Apparel RFID Market Research and Forecast over 2013-2023" to its research report database. The RFID tagging of apparel is now the largest and fastest growing application of RFID in retailing, the retail supply chain and associated industries. About 100 organizations are tagging apparel in trials and rollouts. Just two - taken together - will buy 500 million tags yearly. According to new research and analysis, the systems and tag business concerned with apparel RFID will grow at double the rate of the overall RFID market through the next ten years.

Browse Report: http://www.researchmoz.us/apparel-rfid-2013-2023-report.html

This new report on "Apparel RFID 2013-2023" has detailed sector analysis and ten year forecasts. It gives numbers, unit prices and total market values for retail/ retail supply chain and separately for laundry/ rented apparel for the next ten years. It looks at the contest between proprietary and EPC systems, the 2010 Wal-Mart initiative and the companies that are ahead of it, with consideration of technology, regional and other trends. businesswire.com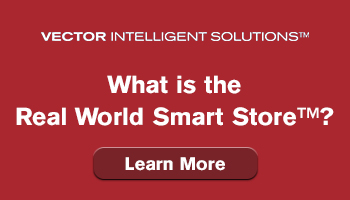 Vendor Spotlight

Steve Sell Joins USS as New Chief Marketing Officer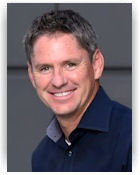 RANCHO CUCAMONGA, Calif., (August 6, 2015) - USS, the nation's largest privately-held LP company, has appointed Steve Sell its new Chief Marketing Officer. Sell is known industry-wide as a strong advocate for empowering LP teams with technologies that allow for greater visibility into areas beyond loss prevention, such as store operations, consumer behavior and inventory control.

"USS is proud of our focus on service and continuous new thinking, and the addition of Steve Sell to our executive team strengthens our commitment and continued mission to lead in the industry" said Doug McHose, USS' president. "The LP world knows him not just as an exceptional marketing executive, but as a forward-thinker who truly understands and cares about our industry. We look forward to his expertise and leadership in achieving even stronger bonds between USS, the retail community and all of the markets we serve around the world."

Sell has over 20 years of retail experience. He has been an active influencer, thought leadership contributor, and advisor with the Retail Industry Leaders Association, National Retail Federation, Loss Prevention Research Council and LP Magazine.



"The retail landscape is evolving quickly; our customers deserve the best ideas and partnerships that help them grow and improve operations", said Sell. "That's what the USS story is all about, and I am eager to be part of a nimble, customer-friendly and service-oriented team."

Prior to joining USS, Sell served as director of North America Marketing for Tyco Integrated Security; vice president of Global Marketing for Checkpoint Systems; and also held global leadership roles with Accenture and Deloitte Consulting.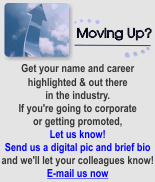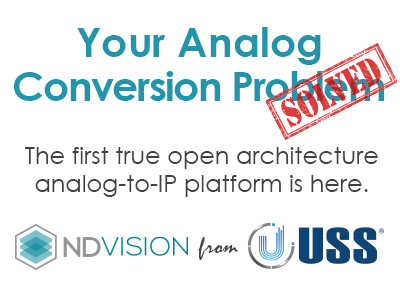 For more than 31 years, NuTech National has set the pace for innovation and excellence, serving major retail chains across the nation with the industry's largest network of sales, service, installation and alarm monitoring. Greg DeTardo, Founder and President of NuTech National, and Tonya Prive, Director of Sales, talk about the latest features and services the company has rolled out over the past year in this LPNN interview. From NuTech Link 6.0, their latest retail management security software - to their Depot Services - to Smart Retail Alert and Employee Watch, learn how NuTech sets itself apart from other alarm companies.
---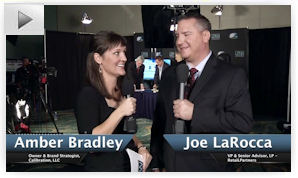 MCs Joe LaRocca and Amber Bradley take a serious look at the latest National Retail Security Survey, discussing the study's most surprising findings, the benefits it brings retailers, and the evolution of the LP industry over the past 10 or so years.

Solution Providers, have a video or commercial you want to publish? Contact us.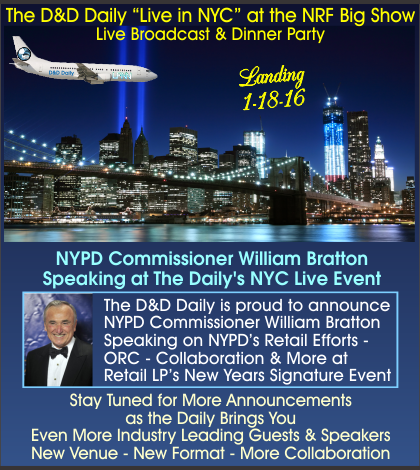 Op/Ed

Roadmap for New LP Executives

Part 1: Meet, Greet and Candidly Assess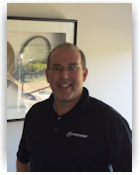 By Mike Nagyhazy
Director of Loss Prevention, 24 Hour Fitness

So you've accepted a new role as a Loss Prevention Executive – Congratulations!! Now what?! The first few steps that I've taken in the past after accepting a new LP role have been extremely helpful to me, and have helped to set the stage for years to come. First thing that should happen – especially if you have a remote team spread across the Country, or globally – is to meet your direct reports. Whether it's a 15 minute call to each of them (assuming they're remote), or an in-person team meeting, it's important to connect with your team very early on. You are more than likely going to be very curious about your team, and I promise you that your team is going to be just as curious (if not more so!) about who their new leader is. Rather than have it be a mystery, break the ice right away, reach out, listen to what your direct reports have to say, and start the open line of communication as early on as possible. This will put your team at ease during a time of potential uncertainty, and will also give you an idea of who your players are.

Once the introductions have been made with your team, identify some of the key, non-LP players within your company. Some examples may be the head of HR, CFO, General Counsel, SVP of Operations, etc. Making the time to sit down with these key executives is critical for your future alignment and success. These proactive meetings should be the forum to find out what the true opinion and perception is of your company's LP Department. It is important to invite and encourage honest, candid feedback about the department, in order for you to digest and develop the best road map for improvement! Look, given you are new to the role, you shouldn't be hailed as making the department great, nor should you be blamed for any shortcomings of the department. Don't take the initial feedback personally or defensively, and you will gain invaluable knowledge in a very short amount of time, which can be put to work for the benefit of yourself and your team. Now that you've met your team, heard what they have to say, you've met key executives to truly learn what the perception of the department is, you need to take those dozens of thoughts… and make them actionable items! In upcoming articles, we'll discuss how to prioritize those thoughts, how to get the buy-in from those that matter, and how to make things happen quickly, effectively and efficiently. I truly look forward to writing Part 2 of the "Roadmap for New LP Executives", and hope that you will enjoy reading it!

Read Mike's Introduction, published on July 22, here

e-commerce

Sponsored by The Zellman Group
Global e-commerce payments - credit cards account for very small portion of payments made online in many parts of the world credit cards won't be used to pay for many of those online purchases. The study found that in China, about 1 percent of online shoppers pay with international credit card brands; in Germany, only 25 percent of shoppers use credit cards when making an online purchase. "The main payment method differs significantly around the world, and in order for a retailer to be able to support a global customer base, it has to be able to accept a wide range of payment options.

It is not always easy for retailers to accept a wide range of payment options: Each form comes with its own technical and security concerns. "There is a huge mindset that people pay by credit card. But if you want to expand internationally, you will find that is not always the case. You have to be prepared for alternative systems."

Fraud is also a concern, as online sales from certain parts of the world represent a much greater payment fraud threat than transactions from other areas. Retailers need help in assessing and mitigating fraud risk from various foreign transactions. nrf.com

Driving Ecommerce Innovation @WalmartLabs
It may be the largest retailer in the world, but when it comes to ecommerce, Amazon.com still runs circles around it. In response, Walmart did what it does best and went big into technology fueled innovation. @WalmartLabs is the result - and the eponymous Twitter handle is no simple affectation, as this group has some serious tech cred. Based in Silicon Valley (in other words, decidedly not Bentonville, Arkansas) with thousands of high-powered techies largely brought together via dozens of tech acquisitions, @WalmartLabs is pushing the boundaries of retail commerce innovation.

Walmart, however, isn't satisfied with basic personalization. "We find patterns using data science and behavioral science with geography and time of day," Marwah says, where geography means more than simply the location on a map. He then combines this geography-centric insight with the power of cognitive science. The result is a deeper understanding of what will delight customers.

In fact, the individual customer context is where Marwah's true innovation lies. "It's how to use data to strengthen the customer experience," he explains. "It's a human-centered approach. Combine cognitive science and geography to identify the context that is impacting customer behavior." forbes.com

An Alibaba partnership will drive more online car sales in China

62% of retailers expect zero ROI from holiday mobile alerts: report

QVC web sales rise 9% in Q2

"Fraud is not a person - it is a dynamic grouping of statistics that deviate from the norm."
Stuart B. Levine, CFI, CFCI
CEO, The Zellman Group & Zelligent

ORC News
Sponsored by NEDAP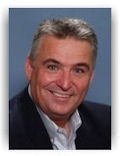 ORC Leaders Series - Jerry Biggs, Director Organized Retail Crime Division, Walgreens
The first part of the Daily's new History of ORC starts off with Jerry Biggs interview this Monday. Be sure to catch his story and follow along as the Daily shares the History of ORC through the perspective of the Leaders.

Couple accused of scamming Kohl's Cash rewards program out of $300,000 A New Jersey couple is charged with stealing more than $300,000 in merchandise by defrauding the Kohl's Cash rewards program. Pavan Gurram and Vanaja Gattupalli, who are originally from India, are charged with 10 counts of mail fraud. Gattupalli has been released on bail, but Gurram remains behind bars in Wisconsin. Gurram has offered to put up $100,000 in bail, but prosecutors from the U.S. attorney's office in Milwaukee are opposing his release, saying he is a flight risk back to India. Kohl's Cash is a loyalty program that gives customers $10 gift cards when they spend $50 at the store or online. According to the court documents, the investigation was opened by the FBI after customers complained to Kohl's that they were not able to redeem cash rewards certificates they had received. For instance, a couple reported in November that they were supposed to have $550 in cash rewards. Their account showed only $3. Records searches revealed the rewards from thousands of cards were claimed by a computer belonging to Gurram. Investigators allege that the couple used cash benefits from more than 7,000 customers between June 2014 and March 2015, using the money to buy merchandise or getting cash by selling the cards to businesses that resell gift cards. jsonline.com

Three arrested in string of CVS $58,000 ORC thefts, including five in Orange County, CA stores A man and two women were arrested in Seal Beach on Saturday on suspicion of stealing more than $58,000 worth of merchandise from Southern California CVS stores over two years, Seal Beach police said in a statement released Wednesday night. Miguel Angel Contreras, 35; Teresa Hernandez, 29; and Maria Rosa Sarmiento, 36; all of Los Angeles, allegedly stole from CVS stores in Orange, Los Angeles, San Bernardino, Santa Barbara and Vetura counties. The trio was reportedly caught on surveillance video taking high-end cosmetic items from five stores in Orange County. Two of the stores are in Seal Beach, and the others were in Newport Beach, Huntington Beach and Costa Mesa. CVS loss-prevention officials told investigators that the financial loss since June 2013 was around $58,650 for all the Southern California thefts, the statement said. ocregister.com

2 Wal-Mart thefts appear to be connected in West Tennessee Investigators believe one crew of criminals is responsible for two smash-and-grabs inside West Tennessee Wal-Marts. Four men and a possible fifth suspect in a getaway car are suspected of taking nearly $8,000 in electronics from the Wal-Mart stores in Huntingdon and Lexington. "They're doing it in the early morning hours when the stores are down to skeleton crews," Commander Johnny Hill with the Huntingdon Police department said. Hill said the loss prevention unit typically doesn't work those early morning hours. The thieves took around $5,000 in cell phones from Huntingdon and tablets worth nearly $3,000 from Lexington. In both cases, the men smashed the electronics case with a hammer. Hill said the men hid the hammer close to the case in a prior trip to the store. "They are organized in what they're doing, and they're pretty good at it. They're not in the store long," Hill said. The group then dashes out a fire exit and into a waiting car. "They're actually moving around in different vehicles going from store to store," Hill said. wbbjtv.com
Hackettstown, NJ couple arrested at Target With $731 in merchandise; monitored after multiple shoplifting accusations in the past Target Loss Prevention advised Police there were customers in the store who had been accused of shoplifting in the past. Moments later, Loss Prevention and Police witnessed Andrew Byron, 47, and Tracy Byron, 49, both of Hackettstown, try to exit the store with a shopping cart full of merchandise without making a purchase. Both Byrons were apprehended and arrested, and were charged with shoplifting. The total amount of goods in the cart was $731.14. patch.com
Do you have an ORC case to share?
Share your ORC news and help the industry grow

Retail Crime News

Sponsored by Security Resources
United Merchandise Clearinghouse postcard scam hitting consumers - Claiming Wal-Mart, CVS, and Target as clients "We are holding a parcel in your name." The postcard says it is jewelry. The representative tells Imler it's a necklace worth $50.00. All he needs to do is give his credit card number to pay the $11.95 delivery fee." "I'm afraid what they really want is a valid credit card number and that security code." Two different customer representatives, including a manager, told us that UMC is a distribution company working with retailers like Walmart, CVS and Target. They repeatedly told us UMC had been hired to send out these cards offering an appreciation gift to customers who shopped at the stores within the last 120-days. All you have to do is pay the delivery fee.

When the I-team asked for UMC's email address, the reps gave us an address to an automotive distribution company in California. It claims to have no ties with UMC, and neither do those big retailers. cbslocal.com

New 'Rainbow Girls' Robbery of Ulta in San Francisco Captured On Video; 3 Suspects Identified Surveillance video of another so-called Rainbow Girls takeover-style robbery of department store has been released by San Francisco Police, and investigators have identified three suspects. The latest incident happened last Tuesday July 28 at an Ulta Beauty store. The manager told police about seven females and two males wearing hooded sweatshirts and beanies rushed in and ransacked the store, overwhelmed the store clerks as they ran through the store grabbing merchandise. Most of their attention was focused on the cologne and perfume display racks. There have been a series of brazen takeover robberies at San Francisco retail stores by groups of young women who police dubbed "Rainbow Girls" for the bright clothing and dyed hair the suspects often have. In this case, since there were at least two men involved police have called them the Rainbow Crew, and point out the people involved are not always the same. cbslocal.com
Armed Robber dressed in Shell employee shirt waits on customers, holds clerk hostage in Prattville, AL "This suspect was bold. He went to the lengths of picking up a Shell employee shirt from a back room, waiting on customers at the register, and holding the clerk hostage in a back room before a customer realized something was wrong," said Tony Garrett, Director of CrimeStoppers. The customer confronted the robber, and the two fought over the weapon. No injuries reported and the suspect fled. montgomeryadvertiser.com

UK: Asda store hit for $62,000 by con-man in a suit posing as an Employee A suited conman managed to empty a supermarket safe of 40,000 pounds after he posed as a staff member. The thief walked confidently behind the counter of the bureau de change at the Asda branch. He then began to impersonate a member of staff and started giving customers handfuls of euros and other currencies in exchange for sterling. But before finishing his 'shift', the crook gained access to the safe and emptied it into a bag then walked out of the store. It is understood that the sum taken was close to $62,000 from the Trafford Park, Manchester, branch. mirror.co.uk

Michael Kors burglarized, second break in at Shops at Saddle Creek, Germantown, TN in last month Less than a month after opening, Michael Kors at Shops of Saddle Creek has been burglarized. Germantown police confirm they are investigating a burglary at the store located in the 7500 block of Poplar Avenue. That Michael Kors location opened July 8, and now its front windows are shattered. Police have not said what the burglars took from the store. This marks the second break in at Shops of Saddle Creek in less than a month. June 20 burglars broke in to the Coach store, stealing 24 purses in 34 seconds. wmcactionnews5.com

Stafford, NJ Police Charge Two New York Men with Credit Card Fraud; had 60 fraudulent cards Two New York men are in the Ocean County Jail in Toms River in lieu of $100,000 cash bail each after Stafford police arrested them for trying to buy gift cards with fraudulent credit cards. Investigation revealed that Antione Davis, 25, had numerous fraudulent cards as he attempted to buy the gift cards. A second man - later identified as Benjamin Thomas, 29 - was found waiting in a vehicle in the store parking lot. Police determined that Thomas was also in possession of fraudulent credit cards. The two men had 60 fraudulent cards between them, along with some gift cards. patch.com

7-Eleven Employees busted in $82,000 Lottery Ticket Scam in San Antonio, TX Two gas station clerks are in hot water, accused of stealing thousands of dollars in a fake lottery scam. Police said two employees at a northeast-side 7-11 cashed out thousands of dollars in lottery tickets. The only problem? They were all fake. Derreain Cosby, 31, and Sarah Ramirez, 28, were arrested Tuesday night on theft charges. According to arrest warrants, the two clerks at 7-11 cashed out more than $82,000 in fake lottery tickets. Investigators said each time they would pretend a customer came in with a winning lottery ticket and they would pocket the money. Investigators said they also have video surveillance of the two in action. privateofficer.org

Canada: Smash and Grab Burglary at North Hill Mall in Calgary, AB "At approximately 4:30 a.m., a white ford truck drove through the main doors at North Hill mall. Once inside, it looks like a jewelry store was targeted. It's unknown, at this time, what was taken," he said. The suspects were able to drive away. There were no reported injuries. Police do not believe there was any structural damage, aside from the smashing of the mall doors. 660news.com

Hong Kong makes biggest counterfeit bust in decade - 30,000 items

Four stores in Mall of Abilene have cash stolen after-hours - Kirkland's, Earthbound, Maurice's, and Corthaus Boutique Hit

Man wanted for BP store Armed Robbery fights off K-9, treads water in Lake Mann (FL) for 2 hours

Critics Claim Racial Bias in Georgetown, DC Digital Crime Prevention

Frederick Co, MD Sheriff's Office seeks Walmart repeat thieves

Armed robbers hit two stores in Columbia, MO

Mother and daughter accused in Eau Claire, WI shoplifting/ robberies

2 charged in Roanoke Valley, VA Credit Card Fraud investigation

1 Suspect Arrested, Another Wanted in Bronx Bodega Stun Gun Robbery: NYPD


Robberies and Burglaries
● Bosselman's - Hastings, NE - Armed Robbery
● BP - Orlando, FL - Armed Robbery
● C-Store - Palolo, Oahu, HI - Armed Robbery/ Murder of Owner
● City Dollar - Rocky Mount, NC - Robbery
● CVS - Brownsburg, IN - Robbery
● Dollar General - Bastrop, TX - Burglary
● Domino's - Columbia, MO - Armed Robbery
● Exxon - The Woodlands, TX - Murder/Suicide
● Family Dollar - Kanawha Co, WV - Armed Robbery
● Fifth Avenue Shop'n Save - McKeesport, PA - Armed Robbery
● Greenlight - Spokane, WA - Armed Robbery
● Kum & Go - Tulsa, OK - Armed Robbery/ Shooting
● Mac's - Chatham, ONT - Robbery
● Midwest Petro - Columbia, MO - Armed Robbery
● Palmetto Spirits - Seneca, SC - Burglary
● S&G Silvermart - West Seneca, NY - Burglary
● Shell - Louisville, KY - Armed Robbery/ suspect killed by Police
● Tri Town Market - Vanderbilt, PA - Armed Robbery
● 7-Eleven - Olathe, KS - Shooting
● 7-Eleven - Lockport, NY - Robbery


Featured Job Listings
Sponsored by NuTech National
Feature Your Job Here For 30 Days -
70% Aren't On the Boards
Dir of AP, Global Ecommerce
Ralph Lauren
Greensboro, NC
Ralph Lauren
Dir AP
Saks Fifth Ave

New York, NY
Saks Fifth Ave


Territory LP Dir.
Burlington Stores
Los Angeles, CA
Burlington Stores
Dir. of Security/LP
Estee Lauder
Los Angeles, CA
Estee Lauder
Director of LP
Lane Bryant
Columbus, OH
LinkedIn
Director of LP
PacSun
Anaheim, CA
PacSun
VP Supply Chain, LP & Safety
Ross Stores
Ft. Mill, SC
Ross Stores
Regional LP Mgr
Dollar General
Morgantown, WV
Dollar General
Regional LP Mgr
Dollar General
Pittsburgh, PA
Dollar General
Regional LP Mgr
Victoria's Secret
Los Angeles, CA
L Brands
Regional LP Mgr
Family Dollar
Philadelphia, PA
Family Dollar
Implementation Expert/Project Mgr
LP Software
Worth, IL
LP Software
Sales Representative
NuTech National
Maitland, FL
NuTech National

Limited Time Only - Post Your Multi-Unit LP jobs for FREE - Learn More Here

Daily Job Alerts


Appearing One Day Only
View our Internet Jobs Archives here
LP Leader
Festival Foods
La Crosse, WI
Festival Foods
LP Specialist
Kroger
Bowling Green, KY
Kroger
LP Lead
Sears
North Charleston, SC
Sears Holdings Corp
LP Manager Hrly
Sears
New Albany, IN
Sears Holdings Corp
AP Manager
Home Depot
Tampa, FL
Home Depot
AP Team Leader
Target
Rogers, AR
Target
AP Manager in Training
Walmart
Loveland, CO
Wal-Mart
AP Manager in Training
Walmart
Fergus Falls, MN
Wal-Mart
AP Manager in Training
Walmart
Caldwell, ID
Wal-Mart
AP Manager in Training
Walmart
Nampa, ID
Wal-Mart
AP Manager in Training
Walmart
Visalia, CA
Wal-Mart



Home of the Industry's Original
On the Move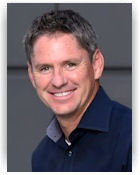 Steve Sell was named New Chief Marketing Officer for USS.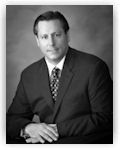 Ernie Deyle was named Senior Director of Safety & Enterprise Resiliency for Sears Holdings Corporation.





Norm Smaligo was named District Asset Protection Manager for The Home Depot.




Barry Hazelwood was promoted to ORC Detective for TJX Companies.

Post Your New Job or Promotion!
See all the Industry Movement


Your Career
Sponsor this section of the Daily
6 Ways to Motivate Individuals to Become a Winning Team There are two places from which motivation comes from: inside of you, from your desire to want success, and from the outside, those who push and inspire you to reach for the stars. To instill that passion to go for the gold, you will need to follow these six rules. Praise every effort

How to Merge Differing Management Styles Into a Cohesive Team In order to form the most efficient and unified management team possible, it takes an effort on everyone's part to bring together all of the varied leadership styles. This can be challenging, but here are some tips to help. All styles are important

15 Characteristics of Extraordinary Teams (Infographic) What makes up a truly extraordinary team? Is it their skill sets? Their outlook on taking a chance? Their ability to work seamlessly together, as one unit? Well, it's a combination of all of these, plus more! For the full anatomy of what makes a great team, check out this infographic! Each member has an active role

Vision, Value and Voice: The Real Magnet of Team Success Connection is one of the most vital elements of a great team. If everyone is not on the same page, or following the same vision, problems can arise very quickly. Our need to connect is a part of our biology, so use these tips to build deep connections. Three V's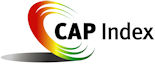 Tip of the Day
Sponsored by Vector Security
Active listening is absolutely critical if you really expect to influence change or modify behavior. You've got to hear what they're saying before you can plan or expect to do virtually anything. And hearing what they're saying is not simply hearing the words it's all about hearing the meaning and the intentions behind the words. Because words have a tendency to hide the true meanings and beliefs. As truth is often cloaked in humor so is meaning hidden in words. With the number one obstacle being one's self hearing is often drown out by how we want others to view us. So if you can leave your self at the door so to speak you can then begin to focus on hearing what they're saying.

Just a Thought,
Gus





Upcoming Events
---
Recruiting?
Get your job e-mailed to everyone... everyday
Post on our Featured Jobs Board!
Reach your target audience in 2015 every day!
Request our 2015 Media Kit
update account / change e-mail
unsubscribe FEEDBACK
www.downing-downing.com

Advertise With The D&D Daily




36615 Vine Street, Suite 103
Willoughby, OH 44094
440.942.0671
copyright 2009-2019
all rights reserved globally