The D&D Daily Mobile Edition
August 7,

2015



The LP Industry's #1 News Source - Informing, Educating and Instilling a sense of community



ORC Leadership
Sponsored by Nedap

NRF LP Legislative Committee Lobbies for Federal ORC Legislation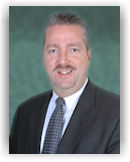 The National Retail Federation's Loss Prevention Legislative Committee recently met in Washington, where Chairman Jeffrey Fulmer, vice president of loss prevention at Barnes & Noble, led members in pushing for federal organized retail crime legislation as part of the NRF's annual Retail Advocates Summit.

NRF continues to seek legislation that would update the federal criminal code to define and recognize ORC and also create an Organized Retail Crime Investigation and Prosecution Unit within the Justice Department to assist in the investigation and prosecution of organized crime rings. Participants had the opportunity to discuss some of the latest ORC cases impacting their companies and the ongoing need for a federal bill. The latest statistics supporting the need for a federal law will be released when NRF unveils its annual survey later this summer.

"We continue to make progress on the Hill," NRF Vice President for Supply Chain and Customs Policy Jonathan Gold said. "Members of Congress are finally starting to see the effects that organized retail crime has on retailers and their customers."

In addition to the time spent on Capitol Hill, the committee also met to discuss several key and emerging issues impacting the retail loss prevention field, including facial recognition best practices being discussed by the National Telecommunications and Information Administration, data breach notification legislation being considered by Congress, and changing state felony threshold levels.

The committee also had an opportunity to meet with the new Retail Organized Crime Committee sponsored by the International Association of Forensic Crime Investigators.

The committee, which is a sub-committee of the NRF LP Council, is made up of senior loss prevention executives from key NRF member companies, and works to identify and address retail loss prevention legislative concerns.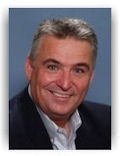 ORC Leaders Series - Jerry Biggs, Director Organized Retail Crime Division, Walgreens
Coming Monday!
The first part of the Daily's new History of ORC starts off with Jerry Biggs interview this Monday. Be sure to catch his story and follow along as the Daily shares the History of ORC through the perspective of the Leaders.

News Brief
Sponsored by WG Security Products, Inc.
Cook County Is Spending $500K On New Restorative Justice Programs - Popping up across the nation Cook County Board President Toni Preckwinkle has announced the county will spend $500,000 on piloting restorative justice programs. This is, frankly, a new initiative for the county," said Preckwinkle. "Our previous investments have been in courts and jails, and now we're trying to figure out how to invest in community organizations that will help us reduce our jail population to keep people from coming in."

Restorative justice, a cooperative process that gives victims the opportunity to explain to offenders how a crime has impacted their lives and reduce harm, is a way of attempting to resolve conflicts before law enforcement and courts become involved. "Restorative Justice Hubs invest in long term relationships to provide peace circles, mentorship, jobs and other services that people caught up in the streets need." Editor's Note: We're seeing these types of programs starting up all around North America and now we're seeing it in our own industry as it relates to shoplifters and first time offenders with the online behavioral modification programs. Let's hope they make an impact. chicagoist.com

SEC Confirms Expansive View on Whistleblower Protections As soon as a person reports misconduct via internal channels such as compliance hotline, or to any part of the SEC at all (rather than the Office of the Whistleblower specifically), he or she qualifies for the anti-retaliation provisions granted under Rule 21F-2(b)(1). complianceweek.com

Abercrombie to End Contentious On-Call Scheduling - 12 Others Being Targeted by NY Attorney General The Retailer was among 13 targeted by New York attorney general warning they may be violating law by offering workers little notice. Abercrombie & Fitch Co. will cease using on-call scheduling-which requires workers to make themselves available for shifts that may be canceled at the last minute-at its New York stores by the end of 2015, according to a letter sent Thursday to the office of New York Attorney General Eric Schneiderman.

The retailer, which operates its namesake stores along with the Hollister chain, was among 13 companies that received notice from Mr. Schneiderman in April, warning that they might be violating state law by requiring workers to show up or stay home with little notice. Workers whose shifts are canceled don't receive pay, even if they had blocked out that time and made child care or other arrangements.

In June, L Brands Inc. chain Victoria's Secret, which also received the April letter, told employees it would stop using on-call shifts. The practice was at the center of a lawsuit filed by an employee, Mayra Casas, last year in California.

The other companies targeted by Mr. Schneiderman's office in April are Ann Inc. ; Burlington Stores Inc. ; Crocs Inc. ; Gap Inc. ; J.C. Penney Co. ; J. Crew Group Inc.; Sears Holdings Corp. ; Target Corp. ; TJX Cos.; Urban Outfitters Inc. ; and Williams-Sonoma Inc.

Target in April said it doesn't include on-call scheduling where employees are required to see if they are needed for a shift. Sears and Penney on Thursday said that they, too, don't use the practice for store associates. The other companies didn't respond to a request for comment. wsj.com

McDonald's Cuts 225 Jobs in Corporate Operations McDonald's is cutting about 225 corporate jobs as part of a push intended to revitalize its flagging business. The fast-food chain said the cuts include about 135 positions at its corporate headquarters in Oak Brook, Ill., where it says it has about 2,100 employees. An additional 90 positions are being cut overseas, the company said. The company's chief executive, Steve Easterbrook, has said he would target $300 million in cost cuts by 2017 and reorganize the company so it can react more quickly to the changing fast-food industry. In the United States, the company last month reported its seventh straight quarterly decline in sales at established locations. nytimes.com

The Merchant Risk Council elects new board members - Only Two Retailers on Board & None on Advisory Boards New board members will lead the Merchant Risk Council's charge against fraud. The group, which brings together e-commerce fraud and payments professionals from around the world to share information, this week elected directors for its 2015 American and European advisory boards.

Out of their 9, 2015 Global Board of Directors, there are only two retailers represented. Brad Mares-manager of fraud security & tactics, Target, No. 16 in the Internet Retailer 2015 Top 500 Guide and Ronda Pelloux (co-chair)-senior manager of fraud prevention, Starbucks, No. 456 in the Top 500 Guide.

Out of their 15, 2015 Americas Advisory Board and 13, 2015 European Advisory Board members there are no retailers represented.

A small group of industry leaders from consumer brands started the council in 2000 at the beginning of the e-commerce boom with the goal of combating online fraud in the card-not-present space, including online and mobile, according to the organization's website. The MRC later added online payments to its portfolio. internetretailer.com

Simply Fashion Creditors Go After Insiders' Claims - Owners Ran It Into the Ground - Set Up Shell Companies The creditors of bankrupt retail chain Simply Fashion Stores Ltd. sued the company's owners Wednesday claiming they ran it into the ground and drained it of cash before plunging it into Chapter 11 bankruptcy in Florida. The family also set up shell companies to serve as middlemen between Simply Fashion and the manufacturing facilities in India operated by their uncles, according to the suit. They did not plan for or reserve cash for a value-maximizing bankruptcy process and never marketed the business to strategic buyers who could have saved the company, the creditors said. law360.com

US Trustee Says Cache Kept Workers' Health Care Deductions & Didn't Pay Insurer The federal bankruptcy watchdog said Thursday that defunct apparel seller Cache Inc. left more than 800 employees potentially on the hook for medical bills when it deducted insurance payments from their last paychecks, but didn't transfer the money to the insurer while the retail chain's going-out-of-business sales were winding up. law360.com

Deputies: St. Augustine outlets a target for professional shoplifters in FL Local deputies say a popular shopping center has become an easy target for thieves. They said professional shoplifters have put a mark on the outlet malls in St. Augustine. The St. Augustine outlets have been hit several times in the last couple of months by shoplifters. Police say it's not surprising because of the popularity of the stores and their proximity to Interstate 95.

The latest shoplifting incident happened Monday night at Gucci. An employee told police two men grabbed several handbags from a display and took off. A witness entering the store also spotted the two men and followed them, taking note of the car they were driving and the tag. Monday's shoplifting incident is the 22nd reported incident. actionnewsjax.com

Five Hurt As Suspected Tornado Hits Walmart in Alabama Shoppers at the store run for cover as part of the roof collapses, while an 18-wheel truck is also overturned in Alabama. US media reports say a strong storm cell passed through Troy, about 50 miles southeast of Montgomery, on Thursday night. Walmart customers and employees said the store's roof partially collapsed, sending shoppers running for shelter. Troy Fire Department Chief Thomas Outlaw told the Troy Messenger that initial reports indicated no serious injuries. A nearby sports store was also damaged, and an 18-wheel truck was overturned during the storm. sky.com

FMI Releases U.S. Grocery Shopper Trends 2015 Resources

Aldi hiring 2,500 - will hire 10,000 to open 650 stores over next 2 years in U.S.

Costco July Same Store Sales up 3%

Santa Clarita Valley, CA Sheriff's Office held its 3rd Business Alliance Loss Prevention Seminar

Quarterly Same Store Sales Results
Canada's Sleep Country Q2 comp's up 7.7% with revenues up 11%

All the news - One place - One Source - One Time
The D&D Daily respects your time
& doesn't filter retail's reality

Report Your News!
(content subject to approval)




The key to tight cybersecurity: Watch the vendors July, first CVS, then Costco, Walmart Canada, Sams Club, Walgreens, Rite Aid and Tesco and other U.K. retailers, to name a few, all reported possible security breaches at their photo sites. The retailers' photo operations had a common vendor, PNI Digital Media, which is owned by office-supplies retailer Staples.

The problem underscored a nerve-racking truth: When it comes to cybersecurity, a retailer is only as secure as its least secure vendor. Retailers and their security teams will likely need to get used to doing more checks on more vendors, establishing relationships with vendors that include regular communication about security, and, in some cases, that means site visits.

"You don't want these to be adversarial relationships. But when you think about PNI Digital Media, they should have been examined by lots of those retailers, lots of those groups should have been looking in on them," Boyer says. "That's where we'll see the trend, They'll be more scrutinized, they will need more insurance. They should have lots of eyes on them." retaildive.com

Anti-fraud chip technology not top of mind for business owners Most small business retailers are not prepped to accept chip-enabled credit and debit cards, with just 31 percent having systems that are EMV chip card technology friendly, according to a new report from Wells Fargo. Surveyed small business owners in early July, reports that less than half, 49 percent, who do take POS card payments are aware of the impending EMV liability shift arriving in October. retailcustomerexperience.com

RetailNext: Fewer shoppers but more commitment in July According to an analysis of July 2015 U.S. retail sales by store analytics provider RetailNext, sales per shopper rose 4.7% year-over-year, showing increased shopper commitment. Conversions also improved 0.9%, while returns inched down 0.1%. However, while consumers who actually shopped in July committed to buying products, not all the news was good. Sales fell 6.8%, with traffic declining a steep 11%. Average transaction value dropped 0.2%, while transactions fell 6.6%.

"July continued the trend of falling foot traffic, something we've seen the entire year," Ray Hartjen, director content marketing and PR, RetailNext, told Chain Store Age. "It's clear that shoppers are visiting fewer stores when they take shopping trips. Long gone are the days of going to the mall to browse and to learn and discover products. There are just too many more efficient ways to do that digitally today. chainstoreage.com

Mobile POS market expected to increase 400 pct. by 2019 mPOS devices will increase fourfold to just over 54 million units at a 32 percent compound annual growth rate in 2019 from the current 13 million devices in the market today. In more developed markets such as the U.S., mPOS has become more of a complementary addition to the traditional POS and McKee expects this to continue in the coming years. Despite the anticipated surge, McKee doesn't expect mPOS to replace traditional terminals in the near future. retailcustomerexperince.com

Report: IoT is the next frontier for ransomware
The growth of the Internet of Things will offer new ransomware opportunities for cybercriminals, according to a report released Thursday by Symantec. Researchers were able repackage existing Android ransomware -- Android.Simplocker -- inside a new Android Wear project, and when the phone was infected, so was a paired smartwatch. Once executed, the ransomware made the watch unusable, and also encrypted files stored on the watch's SD card. csoonline.com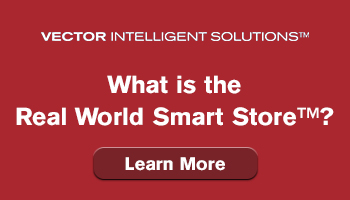 Vendor Spotlight




Whitepaper: LP Meets IT for Complete Managed Business Infrastructure, Security and Intelligence



The advent of sophisticated, integrated technologies and smarter analytics has shifted the role of the loss prevention professional beyond "catching the bad guys."

Top LP professionals today take a strategic look at the systems and data in their stores to identify how they can support cross-organizational business goals. They think beyond loss prevention and theft, and work collaboratively with the IT department to guarantee infrastructure, store operations and merchandising needs are also fulfilled.

This whitepaper is designed to help LP professionals better navigate the evolving retail landscape, and uncover the customer experience and business intelligence opportunities afforded by IT collaboration.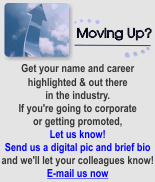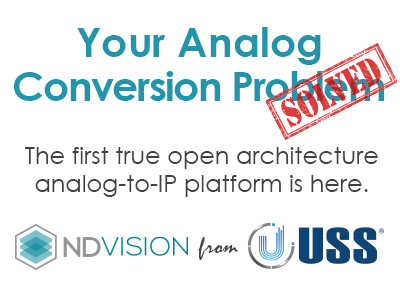 For more than 31 years, NuTech National has set the pace for innovation and excellence, serving major retail chains across the nation with the industry's largest network of sales, service, installation and alarm monitoring. Greg DeTardo, Founder and President of NuTech National, and Tonya Prive, Director of Sales, talk about the latest features and services the company has rolled out over the past year in this LPNN interview. From NuTech Link 6.0, their latest retail management security software - to their Depot Services - to Smart Retail Alert and Employee Watch, learn how NuTech sets itself apart from other alarm companies.
---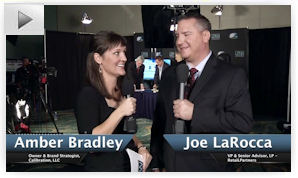 MCs Joe LaRocca and Amber Bradley take a serious look at the latest National Retail Security Survey, discussing the study's most surprising findings, the benefits it brings retailers, and the evolution of the LP industry over the past 10 or so years.

Solution Providers, have a video or commercial you want to publish? Contact us.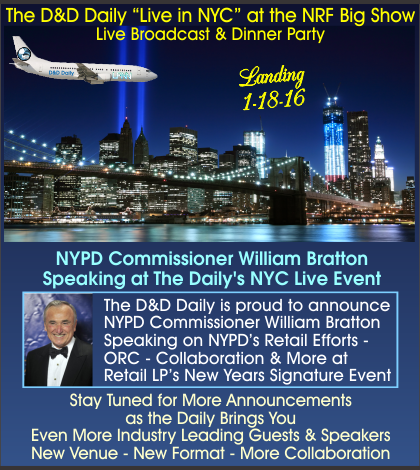 Canadian Push
Sponsored by Vector Security


Sep. 16th - The International Centre
Keynote Session:
Organized Retail Crime: Stories from Toronto's Crime Scene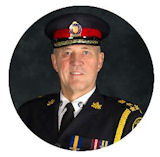 In his keynote presentation, Bill Blair, former Chief of Toronto Police will share some of the most detrimental and intense organized retail crime cases that he investigated during his 35 years of service with the Toronto Police. Chief Blair will share his unique perspective on leadership and will also offer advice on how LP teams could successfully work with law enforcement officials to combat crime.
Police investigate Smash and Grab incident at North Hill Centre in Calgary Calgary police are investigating after a vehicle crashed through a set of doors at North Hill Centre and then smashed into one of the stores inside. Police were called to the mall by security staff at about 4:30 a.m. and found a gaping hole in one of the south entrances when they arrived. A number of display cases in Paris Jewellers were broken but it is still unclear exactly what if anything was taken. Investigators are working to obtain surveillance video, which will help them identify the suspects and determine exactly what happened. Police located a white Ford truck believed to be involved in the incident a short distance away. ctvnews.ca
Rutland Mac's Store Robbed by 3 men
RCMP are searching for three men that robbed the Mac's Convenience Store on Rutland Road. The incident happened around 3:30 a.m. on August 2nd when three men entered the store wearing scarves over their faces and wearing hoods. One of the men ordered an employee to stand in a corner while the other two loaded grocery bags with cigarettes and energy drinks. No weapon was produced. The suspects then left on foot and headed in an easterly direction. kelownanow.com

Serial shoplifter sentenced to 115 days in jail in Sarnia, ON A woman's motivation to end her drug addiction was questioned when she was sentenced to 115 days in jail for thefts and order violations in Sarnia court. Shannon Leigh Kerwin, 38, of Sarnia, was sentenced Wednesday after she previously pleaded guilty to five thefts from stores and court-order violations between 2013 and July 16, 2015. In August 2014, Kerwin stole $30 worth of goods from a store. She then went on to steal another $287 worth of goods - including books, tote bags, socks and underwear - from three stores in a plaza on Nov. 25, 2014. A police officer who knew Kerwin had a record for theft stopped her as she left the last store and found the stolen goods. But less than a month later, on Dec. 12, 2014, Kerwin loaded $1,300 worth of goods in a shopping cart before leaving a store without paying. She was stopped outside and the goods were recovered. theobserver.ca

Gas Station Skimmer found in Vernon, B.C.

Coquitlam RCMP seek help in suspected shoplifting case

RCMP in Nova Scotia and New Brunswick apprehend Cambridge man for three overnight robberies

2 arrested after Dartmouth pharmacy robbed

Kamloops Mounties release photos of credit-card skimmer


e-commerce

Sponsored by The Zellman Group
Alibaba upgrades anti-counterfeiting system following complaints - Launches English version of counterfeiting reporting system Amid complaints that the e-commerce company does little to fight fake goods, China's Alibaba Group is giving foreign vendors a direct line to report any counterfeit products spotted on its retail sites.

The e-commerce giant has introduced an English-language version of its counterfeit reporting system, the company said on Friday. This will better allow foreign companies to file complaints, so that Alibaba can take down the infringing goods on its Taobao and Tmall sites. Although Alibaba has its own internal anti-counterfeiting safeguards, the new English-language system will help it identify suspicious product listings that it's missed, the company said on Friday. cio.com

Tampa is the hot spot nationwide for online fraud - Hackers using your data centers to route traffic using stolen cc's Tampa No. 1 in a ranking of cities where online fraud occurs. A recent study found a correlation between top cities for fraud and those home to hosted data centers. In Tampa and in other top 10 cities, there were large concentrations of fraud attempts coming from recognized data centers within those cities, the company said.

Cybercriminals are reaping the rewards of high profile data breaches by exploiting hosted servers and using stolen identities to their advantage. "Transactions coming from hosted servers and data centers should automatically set off a red flag to businesses, as cybercriminals use these servers to fraudulently route traffic using stolen data. Instead of hosted servers, authentic customer transactions are likely to come from business, consumer and mobile networks."

Faulkner called data centers and hosted service providers "unwitting accomplices and victims of online fraud and cyberattacks," and urged them to put cybersecurity strategies in place that can accurately identify illegitimate usage in real time. bizjournals.com

Why Retail Breaches And ATM Hacks Won't Stop -- And How Organizations Can Protect Their Customers The 2014 deluge of cyber attacks against large merchants like Target , Kmart and Home Depot was just the tip of a very large iceberg. The success of those breaches is now encouraging hackers to attack even more retailers, some of which are probably already infected. Remember, it took Target six months to realize they'd been hacked. Even worse, a new trend looms that is equally troubling: ATM hacks. The highly publicized Carbanak attack was just the beginning; once cyber hackers realize how old and unsecure the ATM networks are, banks may be in for an unpleasant surprise.

It's important to realize that fraud occurs at the point of least resistance. Criminals are trying to do the least amount of work possible; otherwise, they'd have real jobs! And, as discussed, the current Achilles' heel of the financial and retail sectors is the legacy payments systems. Shore up these defenses, and fraud will (at least temporarily) decrease.

The following section outlines specific tactics that retailers and banks can use to prevent fraud

● Make sure you put more attention into your payments system, both back end and customer-facing. If you do not have time to do it yourself, hire an outside consultant to look at your system and give advice. A lot of the security bugs can be fixed fairly easily, but they require attention.

● If you're an administrator with control of accounts, change your password once a month. And do not use simple passwords.

● Make sure you are choosing a payment processing provider appropriate for your business. If your emphasis is online vs. offline, ask your provider whether their expertise fits your needs. If necessary, choose one provider for online commerce and a different one for offline.

● Choose the right payment implementation for your business. For example, if you are a small retailer, you can use a Hosted Payment Page, which is hosted on the provider's side. If your provider has a secure system, it's probably safer to do that than to host the payment page yourself.

● Enact policies that weed out fraudsters, including accepting payments only from authorized accounts.

● Pay attention to your customers' IP and mailing addresses: if they don't make sense, do not ship the order. forbes.com

Mobile Wallets Are Not Securing Data as It Goes to the Cloud

Mobile growth drives Etsy's sales nearly 25% higher in Q2

E-commerce equals 20% of Kate Spade's business

"Fraud is not a person - it is a dynamic grouping of statistics that deviate from the norm."
Stuart B. Levine, CFI, CFCI
CEO, The Zellman Group & Zelligent


ORC News
Sponsored by NEDAP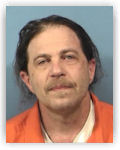 Florida man convicted in $2M Lego theft now held on $125K bond for shoplifting at Hobby Lobby in IL After hearing the criminal past of a Florida ex-convict who authorities said made $1 million selling Legos and other stolen goods online, Judge Brian Telander set the man's bail at $125,000 on a charge he stole paintbrushes from a Hobby Lobby. Ignatius Pollara, 49, of Tamarac, Fla., is charged with felony burglary. Authorities in DuPage and Cook counties were notified by Florida authorities that Pollara had planned a trip to the Chicago area, prosecutors said. A few minutes before 2 p.m. on July 3, Pollara went to the Hobby Lobby in Lombard. He took paintbrushes and hid them in the small of his back, then tried to leave the store. Pollara is seen as a possible flight risk. suntimes.com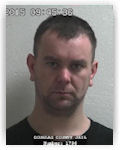 Wis. statewide investigation into man committing thefts, fraud and ID thefts statewide Police say David Lee Peterson often goes to gas stations and purchases gift cards using stolen checks. Peterson has also been known to create credit accounts at retail stores using other people's identities, according to the release. nbc15.com


Rochester's ORC thief 'most wanted' has been arrested Last week's "Rochester's Most Wanted of the Week" - who had six active arrest warrants alleging retail crime - is currently in jail after being arrested in Dover. James Hepburn Jr., 38, of 36 Farmington Road, Apt. 3C1, Rochester, is charged with organized retail crime, three counts of willful concealment, theft by deception and being in contempt of the court. Two of the charges are from an April 15 incident, in which Hepburn allegedly stole from Walmart in Rochester. The next two charges are from a May 25 incident at Walmart. The other charges stem from a June 5 incident in which Hepburn allegedly stole from Kohl's in Rochester. fosters.com

Three arrested in Waco, TX following ORC Theft at Walmart Three are in jail after attempting to steal hundreds of items from Walmart, police say. Rachel Leah Black, Crystal Lee Pruitt and George Wright Allen were all charged with engaging in organized crime. The two women and man were arrested by Waco police Wednesday for attempting to leave Walmart without paying for 124 different items. The suspects were still in the parking lot when police arrived. All items were recovered. kxxv.com


Franklin, NJ woman charged in shoplifting scam at Walmart
Another person has been arrested in an ongoing scam involving merchandise shoplifted from Walmart, police said. Detectives learned that several people have been stealing items from the store and returning them for store credit or gift cards. The cards and credit were then sold to area pawn shops, police said. A Franklin woman, Jacqueline Thompson, 24, was arrested Tuesday after police said she took part in the scheme. When she was arrested, police said Thompson was in possession of a benzodiazepine narcotic, marijuana, heroin, drug paraphernalia and needles at her home. She also had an air soft firearm but no permit or firearms identification card. nj.com

2 Cell Phone thieves wanted for shoplifting from Grovetown Walmart Columbia County Sheriff's Deputies need your help identifying two people suspected of shoplifting from the Grovetown Walmart. One suspect is described as a black man with long dread-styled hair, wearing a multi-colored shirt, black pants, and a dark ball cap. He is accused of taking three cell phones. wrdw.com
Do you have an ORC case to share?
Share your ORC news and help the industry grow

Retail Crime News

Sponsored by Security Resources
Six indicted for multi-million Nigerian scam - Five U.S. citizens & One Nigerian A 19-count indictment alleges Franzen was part of an Internet-based scheme to defraud others through work-at-home and secret-shopper scams. According to the indictment, the scheme allegedly involved bogus checks, money orders and traveler's checks and the purchase of "high dollar" items with fraudulent credit card accounts. Homeland Security Investigations alleges Hassan and others directed the shipping of counterfeit checks and the purchases and reshipping of expensive clothes, jewelry, purses, computers and cellphones bought with fraudulent credit cards.

Illegal proceeds were wired or shipped to others in Nigeria, China, Ghana, Haiti, South Africa, Philippines and the United Arab Emirates. The indictment alleges the conspiracy ran about four years, from Aug. 13, 2011, through June 3. mantecabulletin.com

Teen Shot, Killed In Grocery Store Parking Lot In Denver According to police, Jorge Elias Lopez-Ramirez, 17, was shot and killed last Friday just after 8 p.m. in the parking lot on the north side of the Lowe's Mercado grocery store located at South Federal Boulevard and Louisiana Avenue. So far police have no suspects in the shooting. cbslocal.com

Nashville, TN Police searching for man who robbed Kroger cashier at gunpoint Police are searching for a man who attempted to rob a grocery store cashier at gunpoint in south Nashville Thursday night. It happened at the Kroger at Nashboro Village around 11 p.m. A man walked into the store wearing a yellow bandana over his face and a hooded sweatshirt. He approached the cashier, pointed a gun at her and ordered her to open the register. A customer saw the man attempt to rob the woman and began running through the aisles, telling customers to go to the back of the store. The clerk was explaining she can't open the register without a key when the man grabs her and she pushes him away. The man eventually left the store empty-handed. A half-hour before the attempted robbery, another man got into an altercation with the same cashier. That man asked her for change for a $10 bill and then began touching her around her waist. Police are trying to determine if the two incidents related or if the men were working together. wkrn.com
Shoplifters Claim They Heard 'Free Holiday' Not 'Tax Free Holiday' Two Georgia women blamed poor hearing for their alleged attempt to shoplift nearly $800 worth of clothing from a high-end Atlanta department store, police said. Simone Norris, 26, and Brittany Yawn, 23, said they understood the Perimeter Mall store was having a "free holiday" and interpreted the news to mean the items were free for the taking. springfieldnewssun.com

Authorities looking to ID 4 subjects who used fake credit card at Walgreens in Topeka, KS Crime Stoppers says that on July 26th, 2015, two unknown white males and two unknown white females entered the Walgreens store located at 2121 SW Fairlawn in Topeka. These subjects completed credit transactions using an illegal credit card. Surveillance images and video of the subjects were obtained. ksnt.com

DNA links person of interest to Under Armour store robbery in Bluffton, SC A person of interest in the case of a robbery at a Tanger Outlets store surrendered to authorities Thursday. Officials said Devin Thomas, 23, of Estill, was seen walking in the area after the robbery on July 28. They said Thomas was a former employee at the store and consented to a DNA test. Investigators said the robber entered through a rear door of the store before it opened for business. They said he was armed and masked when he demanded cash. Authorities said the gunman placed the money in an Under Armour backpack before fleeing through a rear door of the store. Officials said the DNA sample provided by Thomas matched a profile developed from evidence recovered from the robbery. Thomas faces several charges, including armed robbery. He is being held at the Beaufort County Detention Center. wjcl.com
Surveillance photos released in Michael Kors burglary in Memphis, TN Less than one month after opening, burglars raided Michael Kors at Shops of Saddle Creek. The new store is located in the 7500 block of Poplar Avenue. Investigators say the crooks shattered the store's front windows with a sledgehammer to steal more than $12,000 in merchandise. Thirty-six handbags are missing, along with six backpacks, and six pairs of shoes. myfoxal.com

Thieves Committing Dozens Of Smash-&-Grabs Across Broward County, FL Since May, the Broward Sheriff's Office says a pair of smash-and-grab thieves have targeted nearly three dozen businesses throughout Broward and left a trail of broken doors, stolen cash registers and surveillance video behind. The Broward Sheriff's Office says the crooks strike between midnight and 10 a.m., smashing their way in through the front door of a business trying to get their hands on some cash. cbslocal.com
Gastonia, NC Police have responded to over 700 shoplifting calls, trend not slowing down Complaints about such theft pop up routinely in the daily case reports compiled by the Gastonia Police Department. Its not surprising since the city serves as Gaston County dominant retail hub. Through July of this year, Gastonia police took calls about 712 cases of shoplifting, involving everything from department stores to small gas stations. That figure puts the city more or less on pace with what was seen in 2013 and 2014, reflecting the fact that its a steadily occurring crime, said police spokeswoman Donna Lahser. We have not seen big spikes in shoplifting, she said. But it is a common problem. gastongazette.com

Dollar General Manager in Avon Park, FL stole a $3,000 Deposit, reported fake Armed Robbery When the manager of a Dollar General store reported on June 23 she was robbed while making a deposit, Highlands County deputies responded, formed a perimeter and searched. But after they failed to find a suspect, and as the investigation into the robbery continued, authorities say, the manager's story unraveled and evidence indicated that she had reported a fake crime that involved her and her boyfriend. Jessica Rivera and her boyfriend have been arrested by the Highlands County Sheriff's Office. highlandstoday.com

Arrest made in the Diamond Gems Armed Robbery in Jonesboro, AR

Univ. of Texas Offensive Lineman cited at Walmart for shoplifting

Manager of Joint Taco Bell-KFC Admits to Arranging Robbery of Own Store for $1,000

Minnesota Couple Caught with IDs, Bank Cards of 10 Victims

ATM Thieves Target Uptown Dallas Gas Station Early Friday Morning

Taylor Swift Battles Both China And 'Lucky 13' Clothing Line Over Trademark Issues

Smash and grab burglar snatches six Ukuleles from Hilo, HI gift shop


Robberies and Burglaries
● Casey's General - Fargo, ND - Robbery
● Circle K - Miami, FL - Shooting
● Circle K - Decatur, IL - Armed Robbery / Murder
● Exxon - Fayetteville, NC - Robbery
● GameStop - Virginia Beach, VA - Robbery
● Kum & Go - Owasso, OK - Shooting / Murder
● Mi Pueblo Thrift Store - Martin Co, FL - Robbery
● S-Mart - Alexander City, GA - Robbery
● Shell - Dallas, TX - Burglary
● Smart 7 - Rochester, NY - Shooting/ 2nd day in a row
● Star Food - Galveston, TX - Burglary
● The Menz Room - Lakeview, IL - Burglary
● Valero - San Antonio, TX - Burglary


Featured Job Listings
Sponsored by NuTech National
Feature Your Job Here For 30 Days -
70% Aren't On the Boards
Dir of AP, Global Ecommerce
Ralph Lauren
Greensboro, NC
Ralph Lauren
Dir AP
Saks Fifth Ave

New York, NY
Saks Fifth Ave


Territory LP Dir.
Burlington Stores
Los Angeles, CA
Burlington Stores
Dir. of Security/LP
Estee Lauder
Los Angeles, CA
Estee Lauder
Director of LP
Lane Bryant
Columbus, OH
LinkedIn
Director of LP
PacSun
Anaheim, CA
PacSun
VP Supply Chain, LP & Safety
Ross Stores
Ft. Mill, SC
Ross Stores
Regional LP Mgr
Dollar General
Morgantown, WV
Dollar General
Regional LP Mgr
Dollar General
Pittsburgh, PA
Dollar General
Regional LP Mgr
Victoria's Secret
Los Angeles, CA
L Brands
Regional LP Mgr
Family Dollar
Philadelphia, PA
Family Dollar
Implementation Expert/Project Mgr
LP Software
Worth, IL
LP Software
Sales Representative
NuTech National
Maitland, FL
NuTech National

Limited Time Only - Post Your Multi-Unit LP jobs for FREE - Learn More Here

Daily Job Alerts


Appearing One Day Only
View our Internet Jobs Archives here
LP Supervisor
Elder-Beerman
Newark, OH
The Bon Ton Stores
Regional AP Mgr - Dallas
Dollar Tree
Chesapeake, VA
Dollar Tree
AP Mgr
Home Depot
Pensacola, FL
Home Depot
LP Specialist
Food 4 Less
Los Angeles, CA
Kroger
Dept Mgr LP & Safety
Lowe's
South Burlington, VT
Lowe's
Dept Mgr LP & Safety
Lowe's
Clinton, MD
Lowe's
AP Manager in Training
Walmart
North Little Rock, AR
Wal-Mart
AP Manager in Training
Walmart
Danville, IN
Wal-Mart
AP Manager in Training
Walmart
West Palm Beach, FL
Wal-Mart
AP Manager in Training
Walmart
Springfield, IL
Wal-Mart
AP Manager in Training
Walmart
Perry, FL
Wal-Mart
AP Manager in Training
Walmart
Waynesboro, PA
Wal-Mart
AP Manager in Training
Walmart
Liberal, PA
Wal-Mart
LP Lead
Sears
Coon Rapids, MN
Sears Holdings Corp
LP Manager Hrly
Kmart
Annandale, VA
Sears Holdings Corp
ETL Assets Protection
Target
Visalia, CA
Target
Sr AP & Safety Specialist
Cabela's
Springfield, OR
Cabela's
F/T AP & Safety Specialist
Cabela's
Billings, MT
Cabela's
F/T AP & Safety Specialist
Cabela's
Tualatin, OR
Cabela's
LP Lead
Gap
New York, NY
Gap Inc
AP/LP Mgr
Macy's
San Antonio, TX
Macy's



Home of the Industry's Original
On the Move

Post Your New Job or Promotion!
See all the Industry Movement


Your Career
Sponsor this section of the Daily
How to Shift Your Attitude at Work, on Even the Worst Days Have you ever thought to yourself in the morning, "Today's going to be one of those days"? Don't start the course of your day off on the wrong foot. Shift your direction and regain faith that today will be one of those days: a positive day. Focus somewhere else

4 Practices to Triumph Any Trial
Have you heard someone tell you a little pain is good for you? Well, they were right, especially in the workplace. Encountering trials and tribulations turns you into the person you're supposed to become. It teaches you to try again, this time with more power and persistence. Turn that wall into a door

Don't Wish to Be Successful. Expect to Be. Success doesn't come by hoping, praying or asking a genie to grant you a wish. It comes from digging deep down into yourself and expecting success. When you expect to be successful, you know you will end up where you want to be, no matter the costs. Expect the best

When Faced with Adversity, Focus on Solutions, Not More Problems All too often we focus on the negative in a given situation. We see the failure, the mistakes, how it hurt us, when we should be looking at how it will make us stronger and use it as an opportunity to learn and grow. The more you focus on the bad, the more problems you end up with. Change your thinking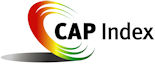 Tip of the Day
Sponsored by Vector Security
Asking for advice is a great thing and we all need it from time to time merely because as the old adage goes we're too close to the trees to see the forest. However, the key is who you ask for it and what are their agendas, because we all have them and even well-intentioned advice can be swayed by an individual's need or desire to accomplish their objectives. Advice is the easiest thing to give and the hardest thing to practice. But getting a second opinion is always good. You've just got to realize that we're all just humans and even the best advice givers and mentors are influenced by their own needs.

Just a Thought,
Gus





Upcoming Events
---
Recruiting?
Get your job e-mailed to everyone... everyday
Post on our Featured Jobs Board!
Reach your target audience in 2015 every day!
Request our 2015 Media Kit
update account / change e-mail
unsubscribe FEEDBACK
www.downing-downing.com

Advertise With The D&D Daily




36615 Vine Street, Suite 103
Willoughby, OH 44094
440.942.0671
copyright 2009-2019
all rights reserved globally